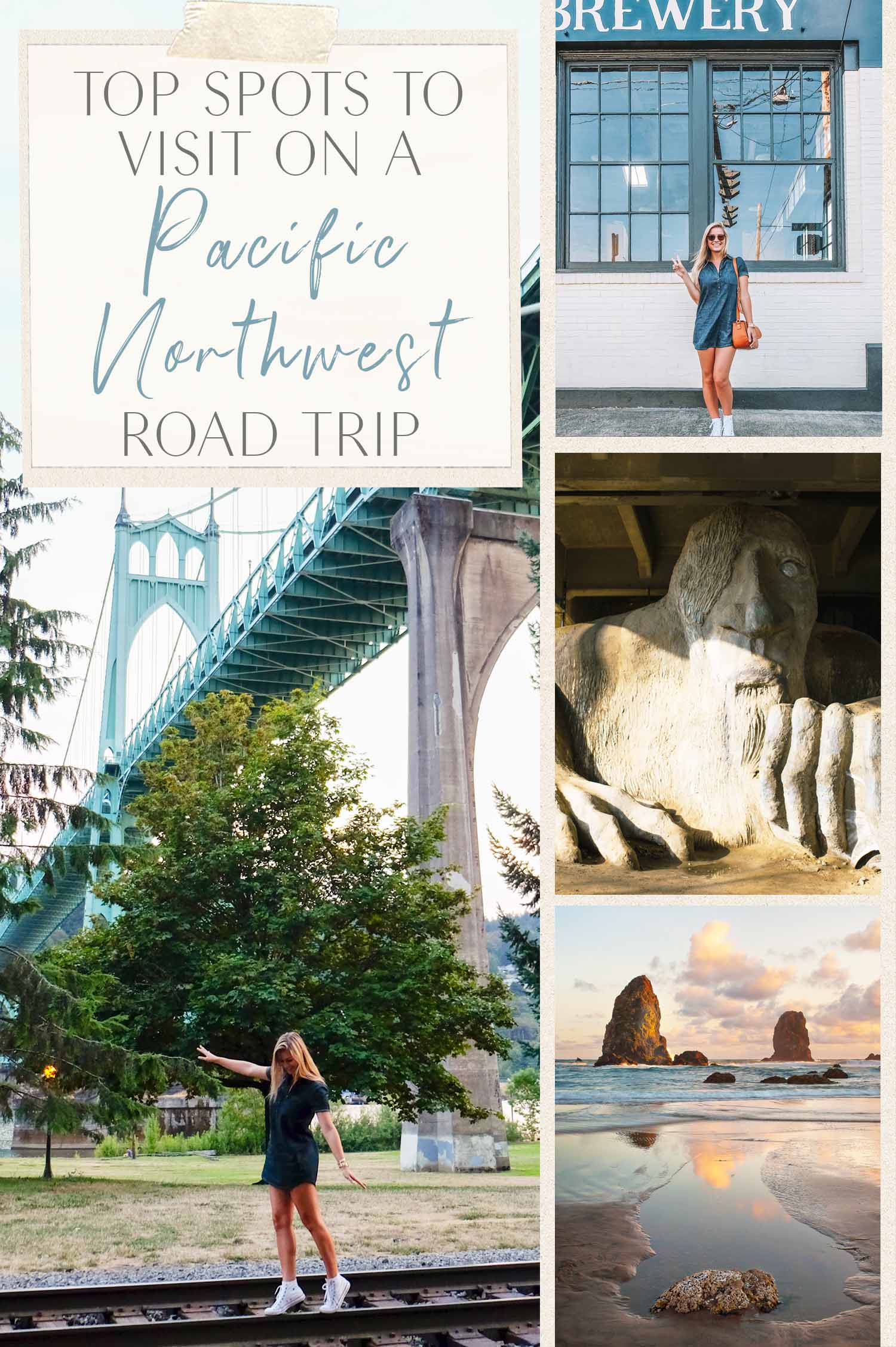 Are you planning a USA road trip this summer? Since international travel might not be happening, exploring domestically and hitting the open road is a great option. Before you hit the road, check out these 10 essential tips for planning your road trip!
Are you finding it kind of daunting to plan out what you want to see and do? With endless options and so many different routes, I understand! For me, California has always been such a wonderful place to explore (granted, I was born here, so that makes it an easier jumping-off point).
Whether you're starting your road trip in California and seeing some of the top sites on Pacific Coast Highway, or you're wanting to explore all of the West Coast—I've got a number of places for you to check out!
Since California is already covered in this 10-day California coast road trip itinerary, I'm focusing on Oregon and Washington.
Here are the top spots to add to your Pacific Northwest road trip itinerary.



Places to See in Oregon on a Road Trip
The Oregon Vortex + the House of Mystery
Opened in the 1930s, the Oregon Vortex attracted tourists from all over as a prime roadside attraction. Located in Gold Hill, the Oregon Vortex and the House of Mystery has a number of optical illusions that are worth checking out!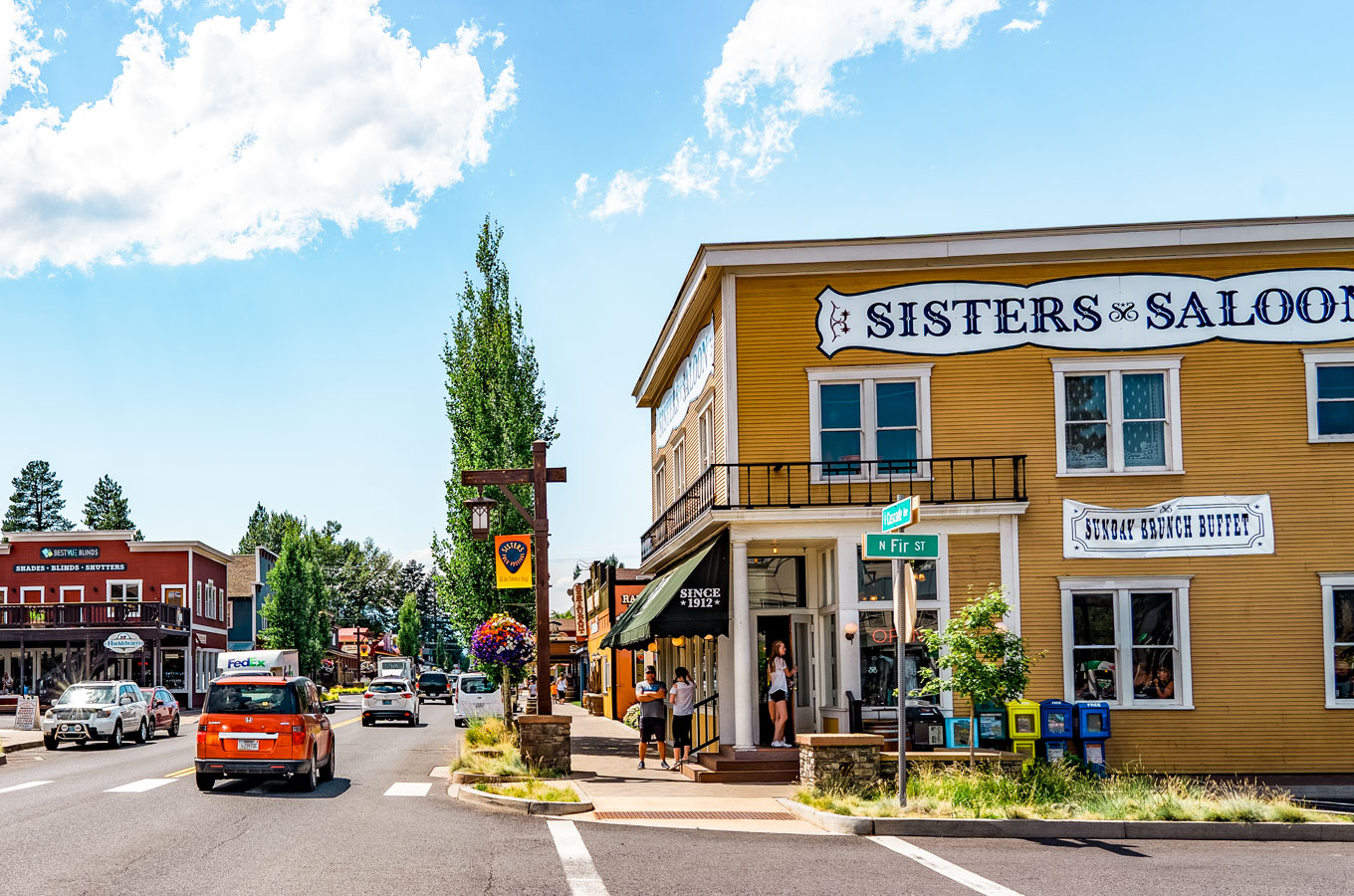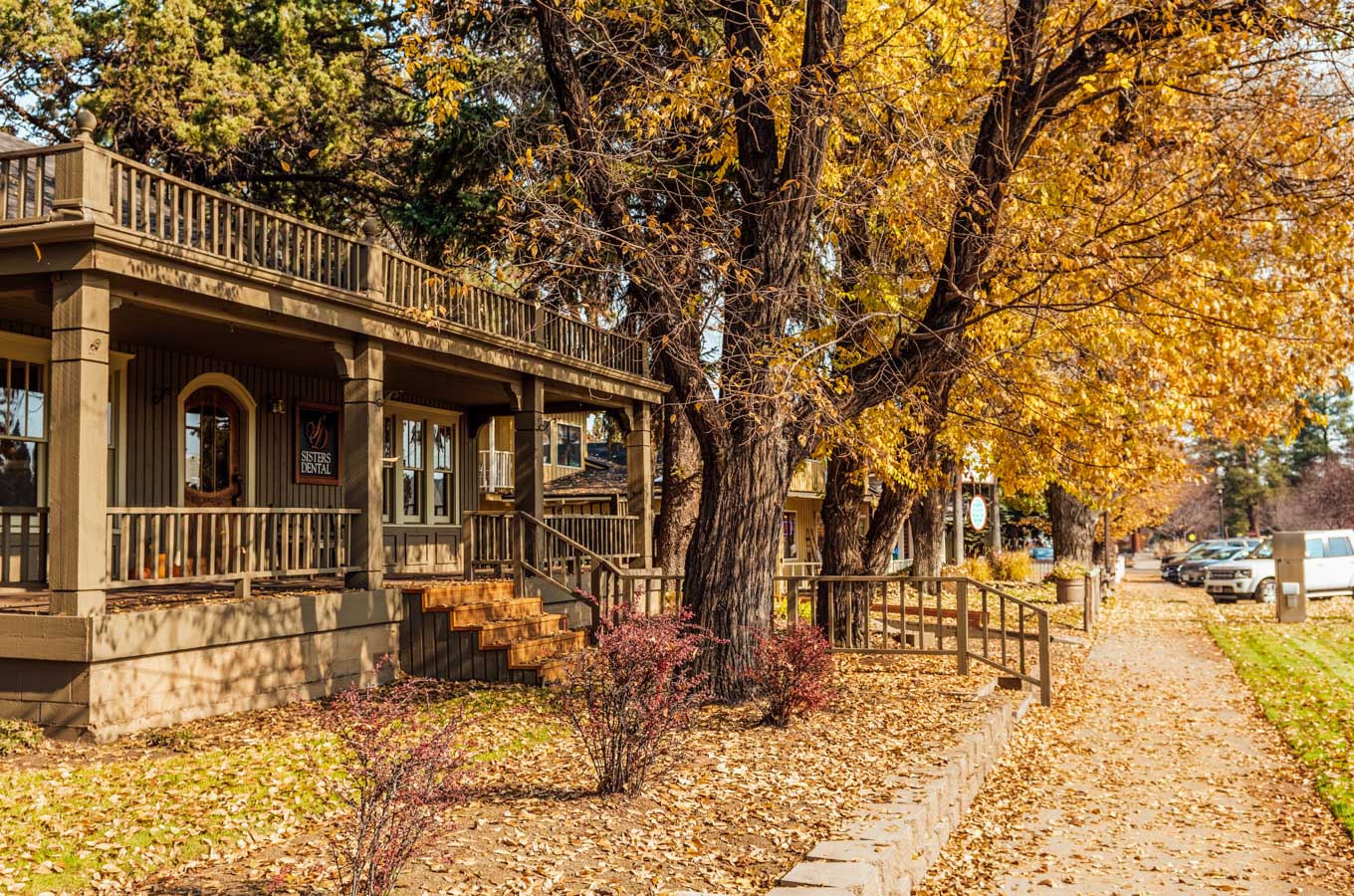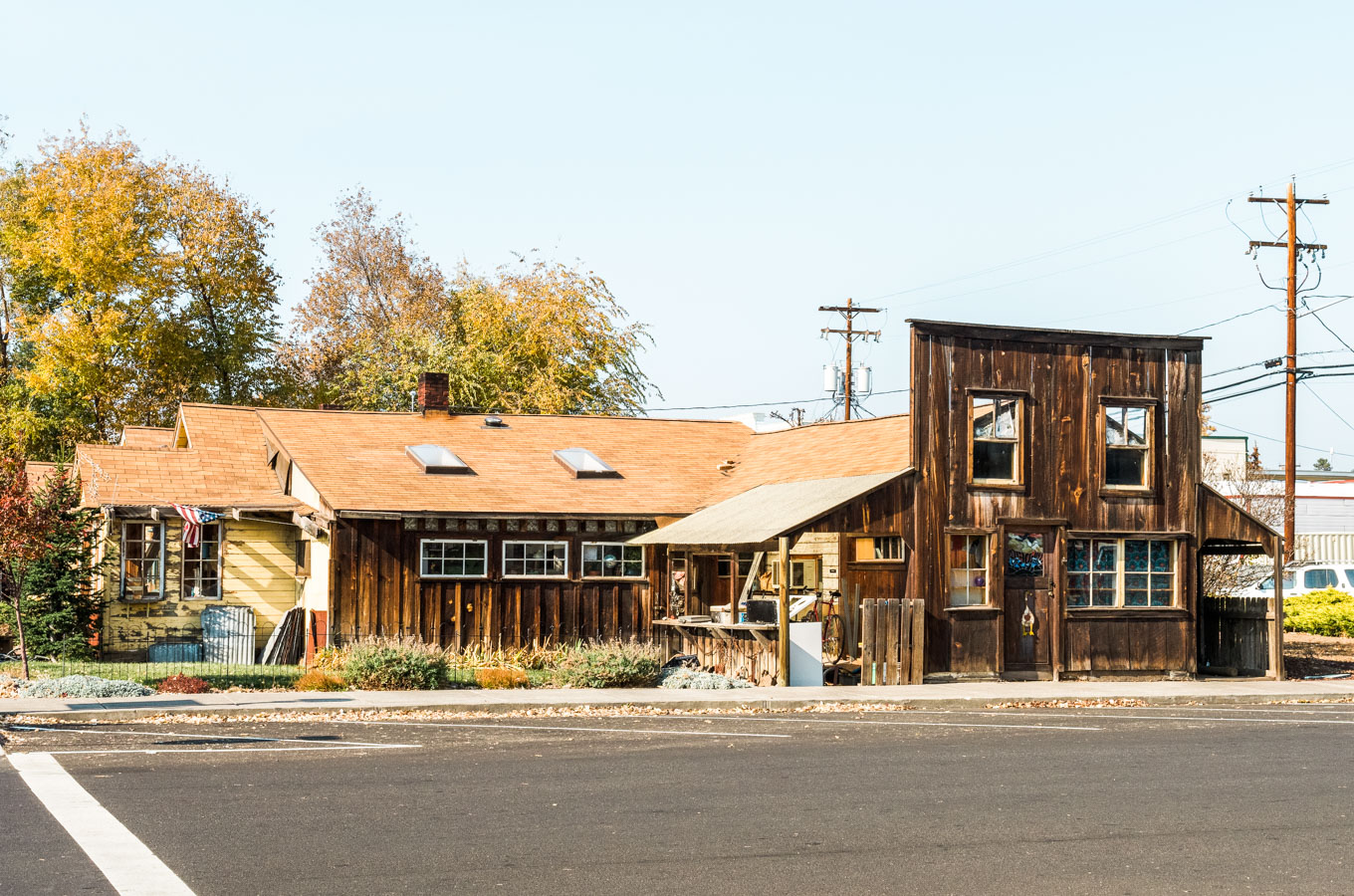 Sisters (The City)
In the foothills of the Cascade Mountains, you'll want to take a stroll down the main street and enjoy all the beauty of Sisters.
You'll find a bit of an Old West meets rustic Oregon vibe as you wander. Make a stop at Sisters Coffee Company—located in an old restored cabin. Sample the pickings at Sisters Meat and Smokehouse, and visit a myriad of other places where you can pick up a growler of something local.
Take snaps of the 1880s buildings and embrace the small-town ambiance!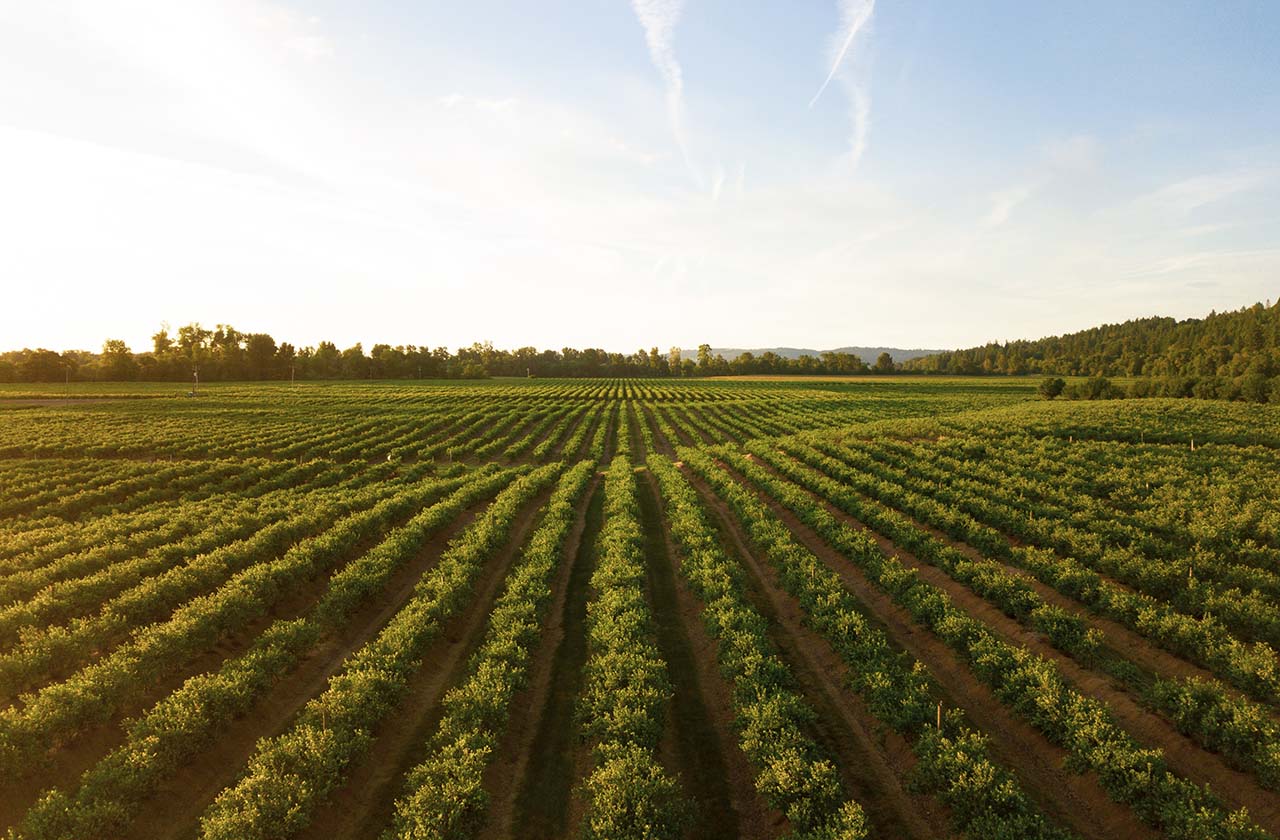 This is one of the biggest wine-producing areas in the country and shouldn't be missed!
The Wineries of Willamette
In the Willamette Valley, there are over 400 wineries between Portland and Eugene—and I've heard that some of the best Pinot Noir bottles come from here (my two cents: you'll have to be the judge!) Take your pick from the many wineries and make a stop to sample the tastings and enjoy the views.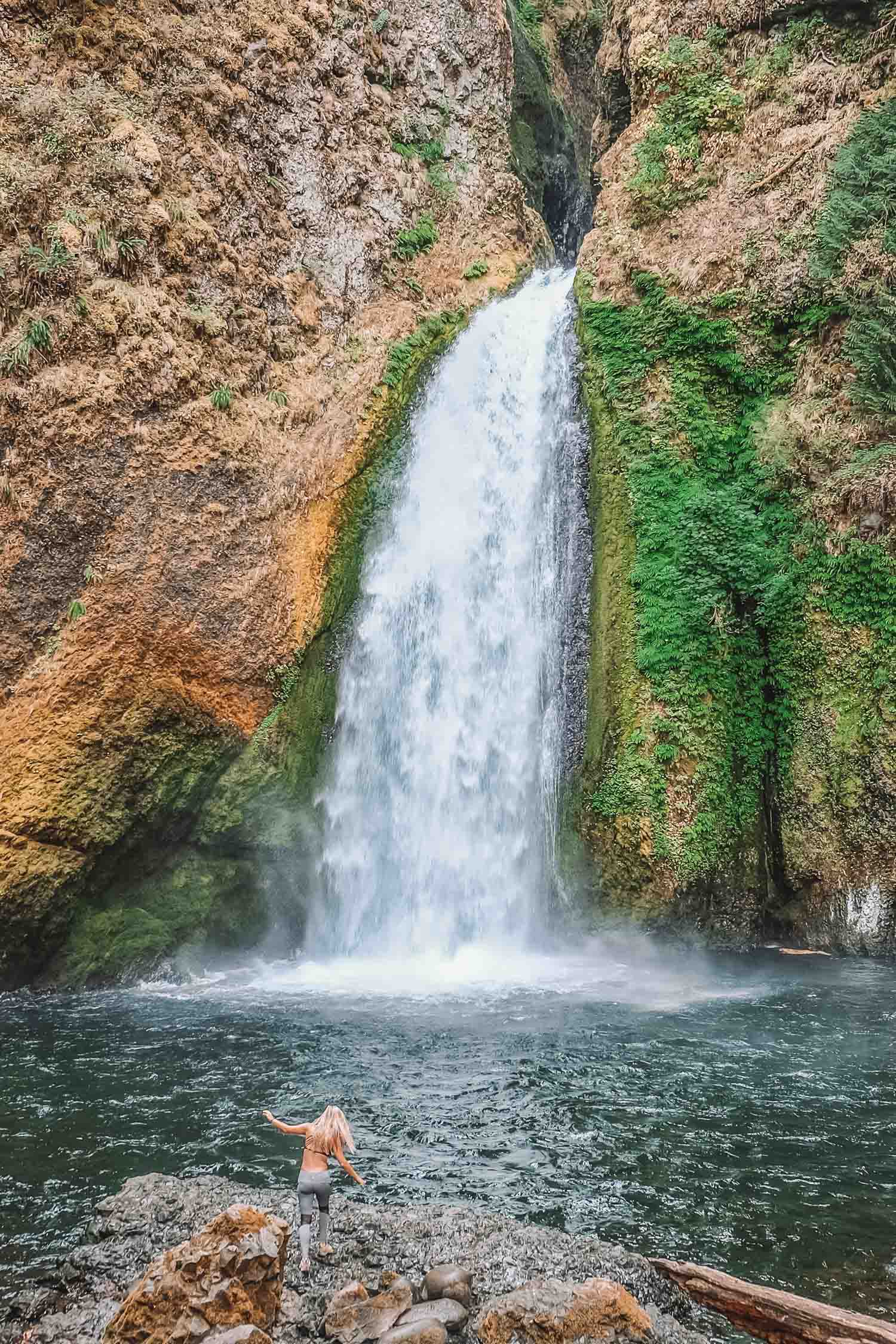 One of Oregon's many incredible waterfalls
Waterfalls + Mount Hood
With waterfalls just 30 minutes outside of Portland, visiting a handful of them is an essential stop! Multnomah Falls, easily the most popular waterfall outside of Portland, is absolutely breathtaking and by far the local and visitor's favorite.
This two-tiered cascade plunges 620 feet and is photo-worthy all year long. A bit less crowded, but no less accessible is Wahclella Falls, an easy one-mile hike with pretty views of wildflowers and Tanner Creek.
If you're a bit more adventurous, try Lower Oneonta Falls—hikers have to traverse an infamous log jam and an icy creek to find the 100ft falls.
Be sure to bring your boots and a rain jacket!
Not too far from many of the trailheads (about an hour or two by car), you can visit Mount Hood. Mount Hood's perpetually snowy peak is a sight to see! Crowned by glaciers that can be seen from miles, it's the second most climbed mountain after Japan's Mount Fuji.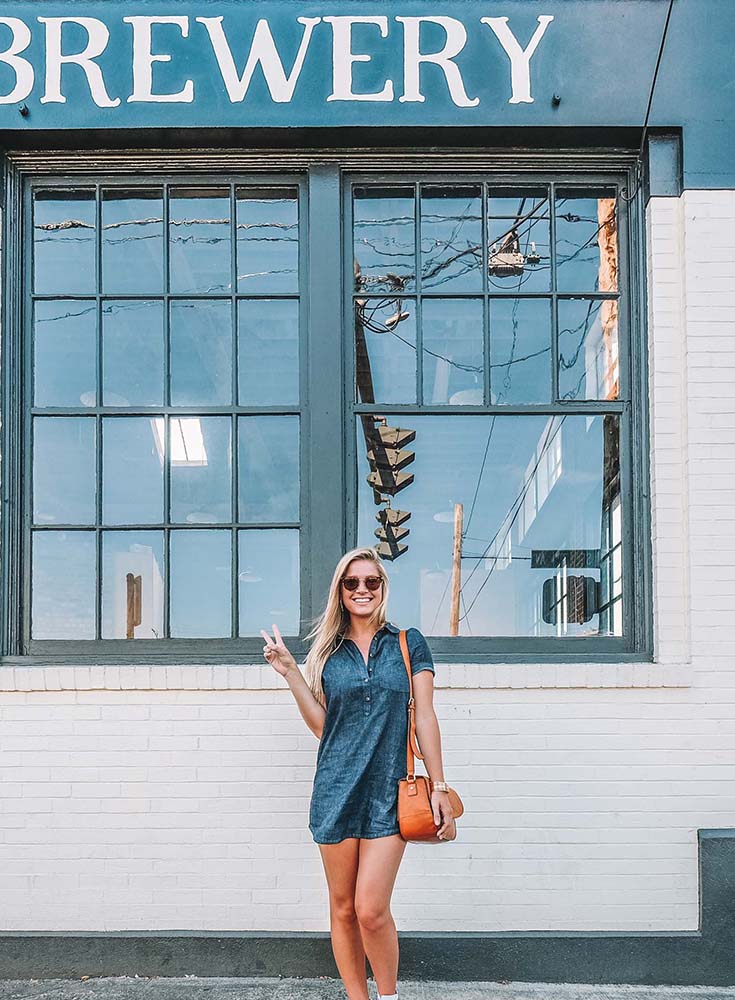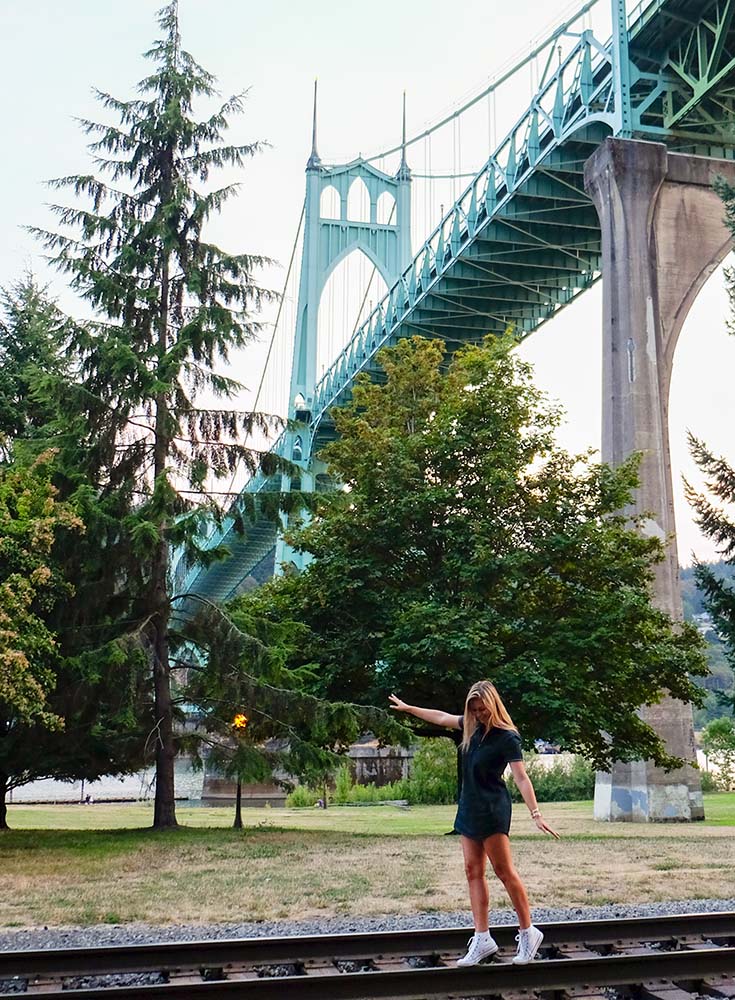 Tillamook
Tillamook Cheese Factory and Creamery is a must! Learn about the famous dairy products and (the best part!) sample so many cheeses and snag an ice cream cone while you're at it.
Haystack Rock at Cannon Beach
The perfect place for gorgeous photos and to explore tide pools. Here's a time table from the Visitor Center so you can plan to go during low tide. Be mindful of the little critters and not to step on living rock clams!
While you're there, indulge in a bowl of clam chowder at Driftwood Restaurant.

Places to See in Washington on a Road Trip

Get a Taste of Bavaria at Leavenworth
Talk about charming! This Bavarian-inspired village is brimming with Alpine-style buildings, restaurants that serve German beer and food, and a Nutcracker Museum (yes, really!).
Seattle
Surrounded by water, mountains, and gorgeous greenery, Seattle is a must-visit for any trip to the Pacific Northwest. Of course, the iconic Pike Place Market has to be explored—as well as many of its delights tasted.
A few highlights: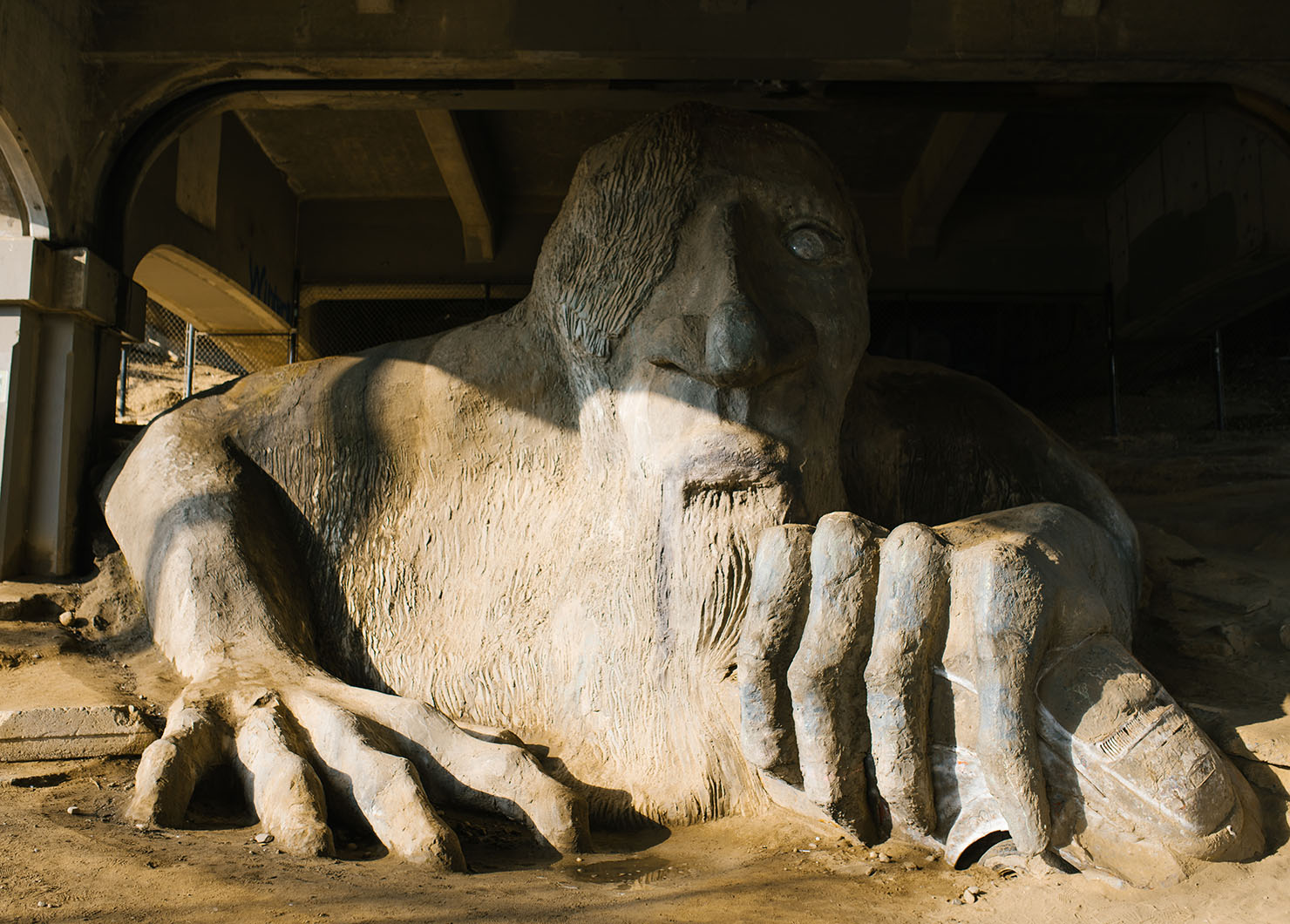 The Fremont Troll
Also in Seattle in the Fremont neighborhood, the Fremont Troll deserves a visit. Curious about the sculpture? In 1989, the Fremont Arts Council held an art competition to bring new life to the area under the bridge. And what better sculpture to go under the bridge than a troll?
Puget Sound
If you want scenic coastlines for days and to go whale watching, look no further. You may want to find a place to park the car for a bit and hop on a ferry to experience Puget Sound properly. Or find a ferry that allows you to drive on and drops you on the other side.
Puget Sound is huge and if you've got ample time, there are quite a few places around there to explore. Perhaps pop over to Bainbridge Island for an afternoon?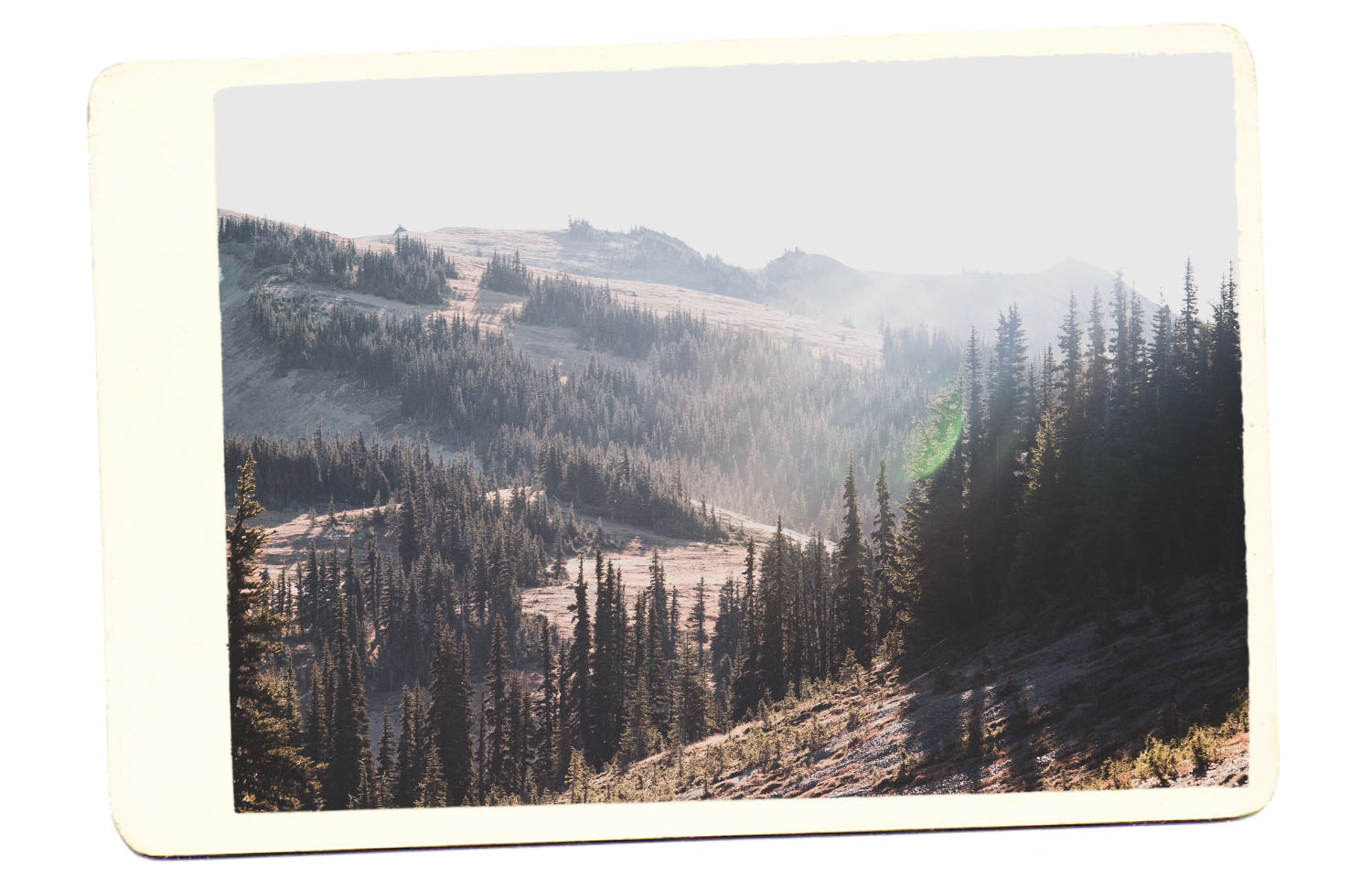 Olympic National Park
The Pacific Northwest is known for its epic national parks and its easy to see why! Olympic National Park stuns with its snow-covered mountains and misty forests.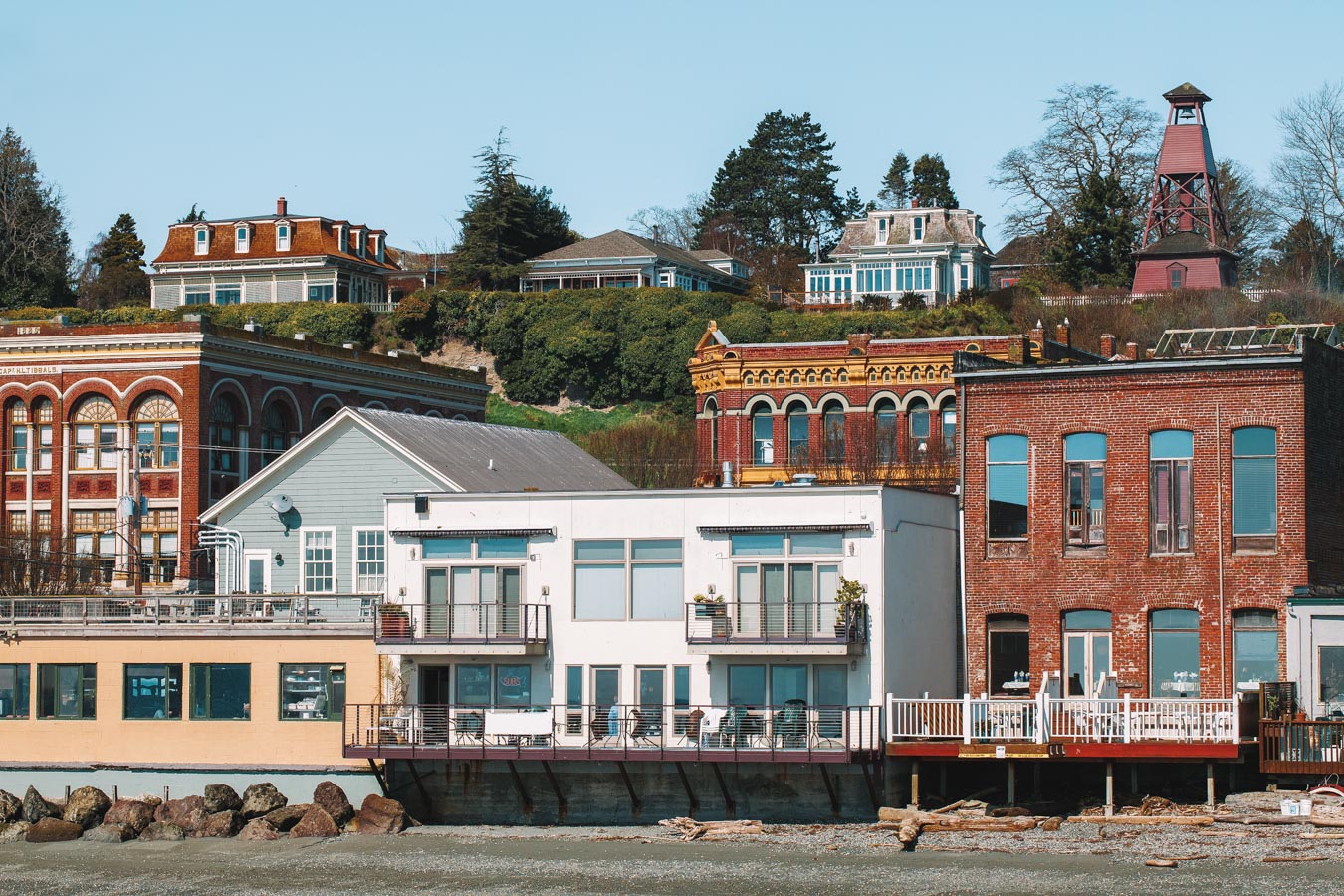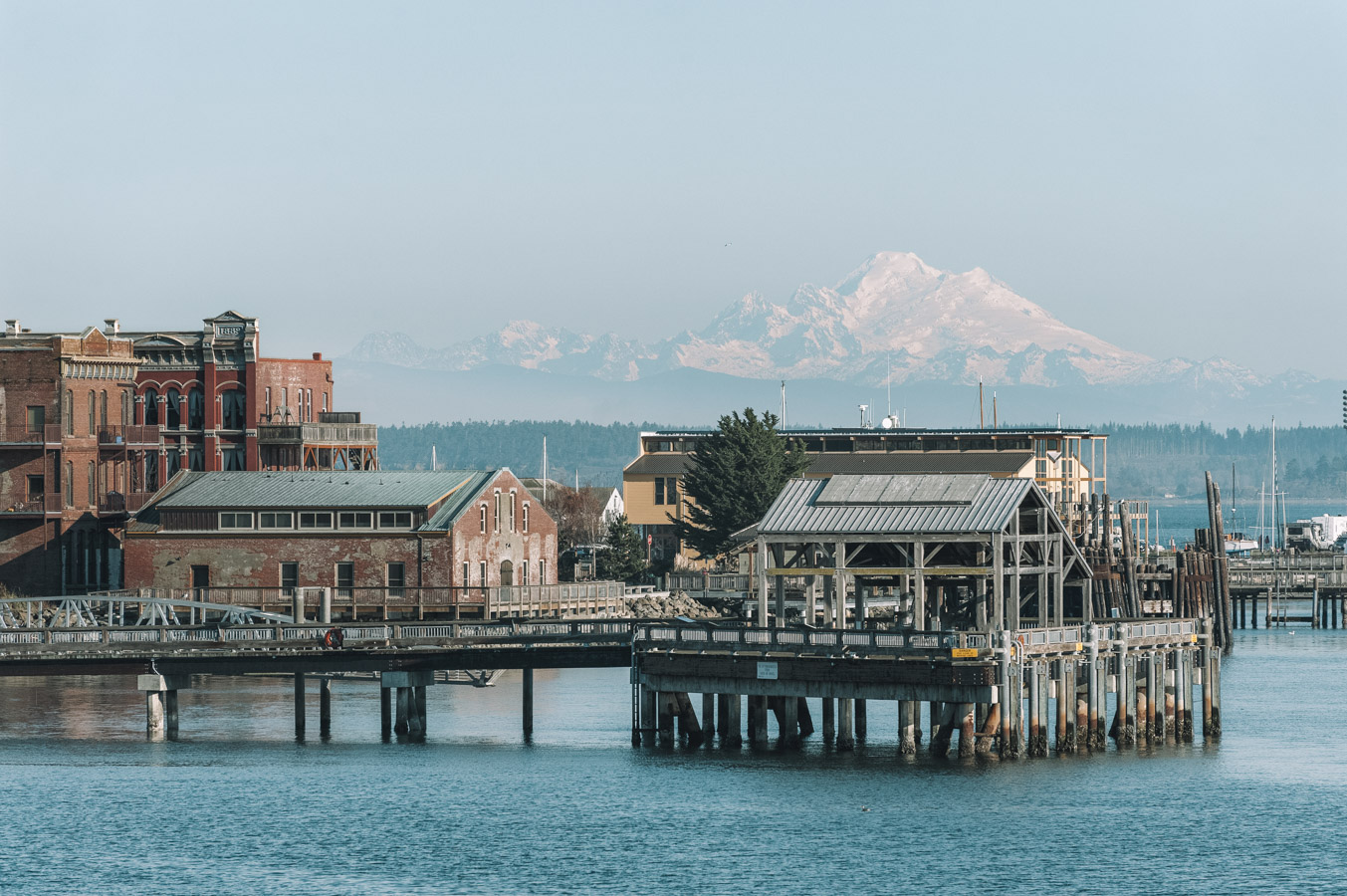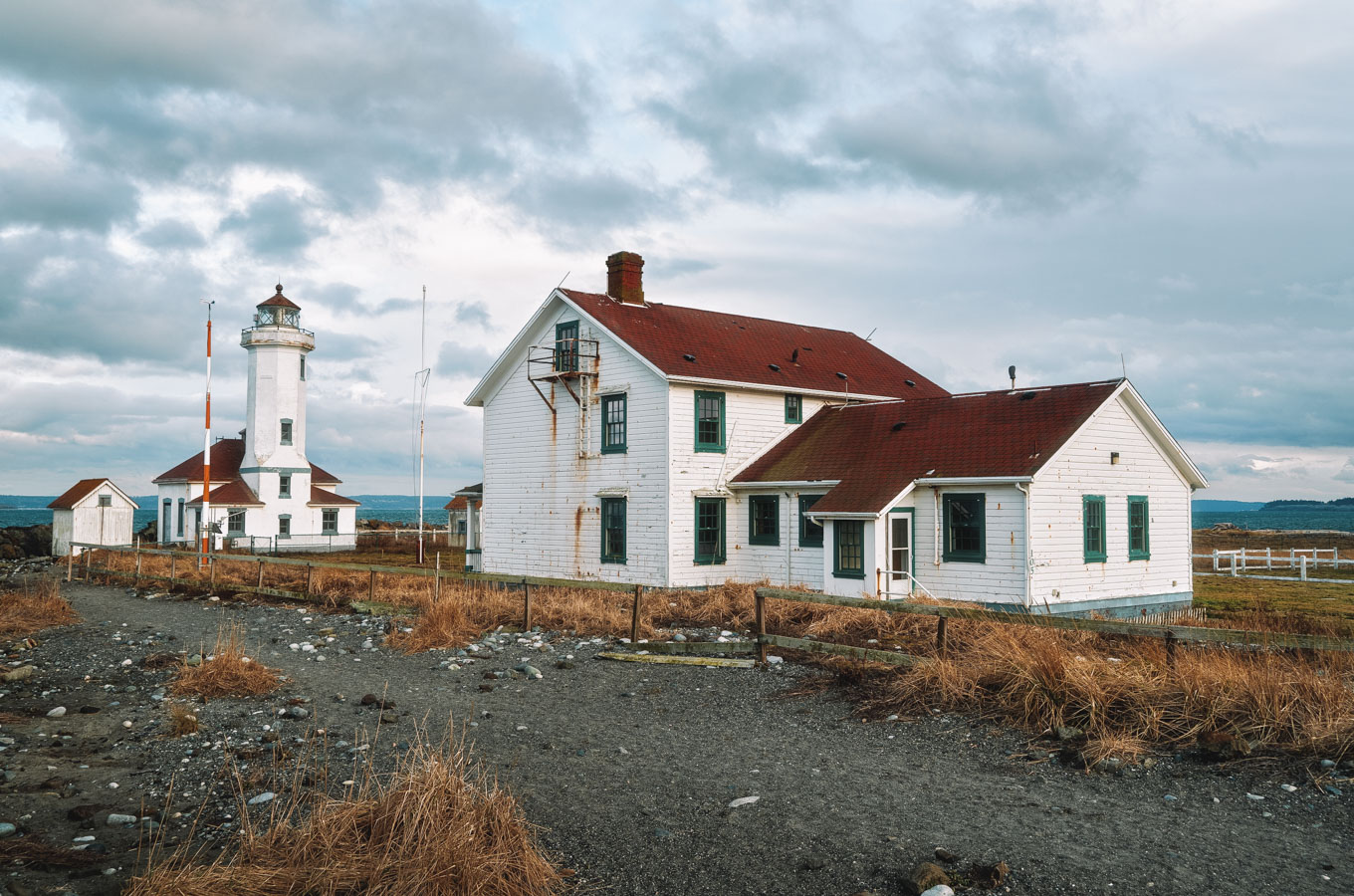 Port Townsend
Known for an abundance of gorgeous Victorian-style homes, you can take a slight step back in time while exploring Port Townsend.

Plan Your Trip!
Want to use plan your own road trip? I love using Roadtrippers to plan out my stops—figure out how long I'm driving in between them, and find popular spots and pit-stops along the way.

What places would you add for a Pacific Northwest road trip? Let me know in the comments below!