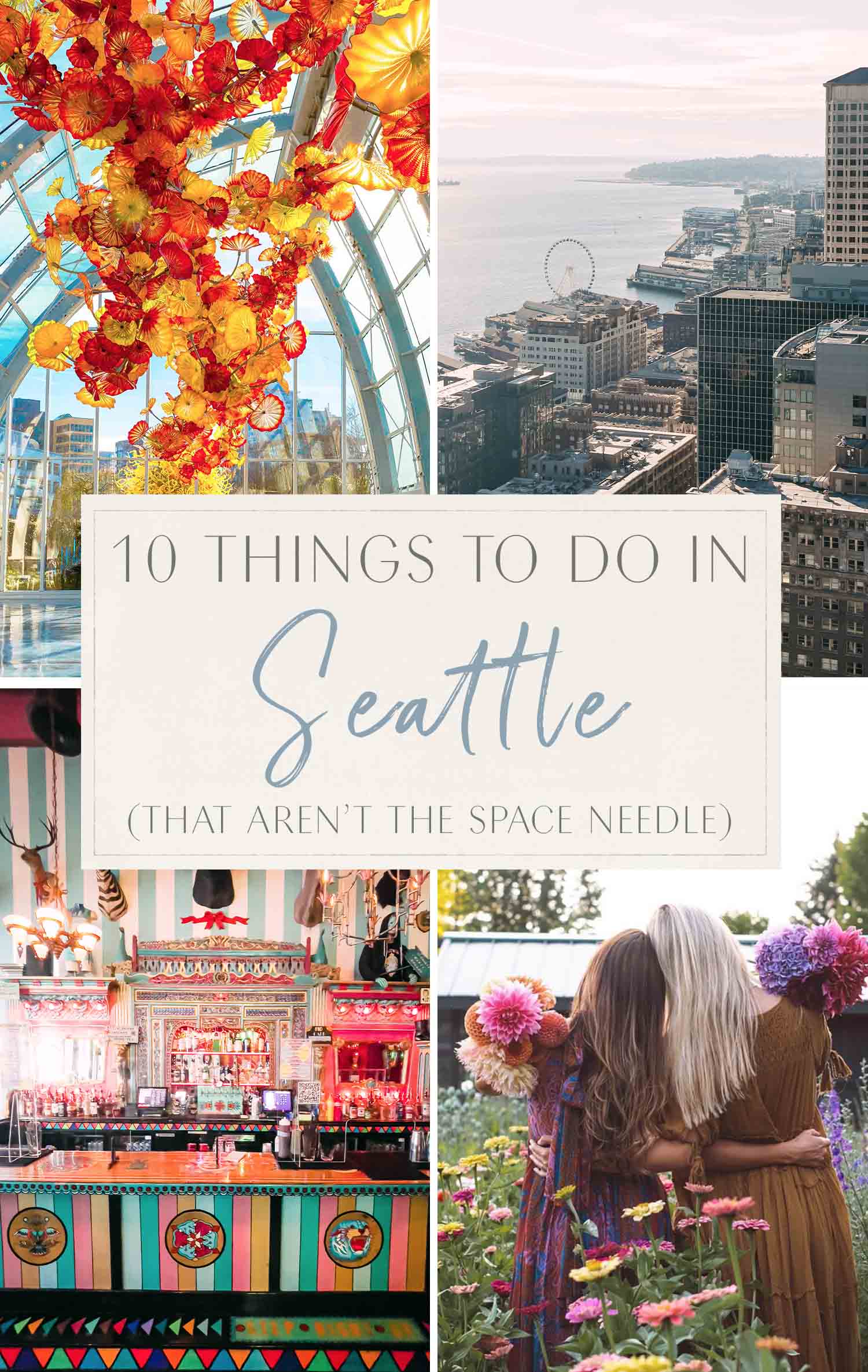 The city on the Puget Sound is an icon in the Pacific Northwest. Surrounded by blue waters, snow-capped mountains, and stunning evergreen forests, it's a wonderful place for a getaway into the outdoors…and a seriously cool city to explore!
Of course, when Seattle comes to mind, most folks think of the Space Needle or Starbucks, but the best things to do in Seattle are far from those. Sure, coffee is great and there are a multitude of places to grab a great brew, but there is so much more than that!
Seattle makes for a fantastic mother-daughter getaway, it's one of the best girl trip destinations in the world, and it's even one of the best places to travel as a solo female.
As you plan your trip, make sure to check out this 3-day Seattle itinerary.
Here are the best things to do in Seattle (that aren't the Space Needle!).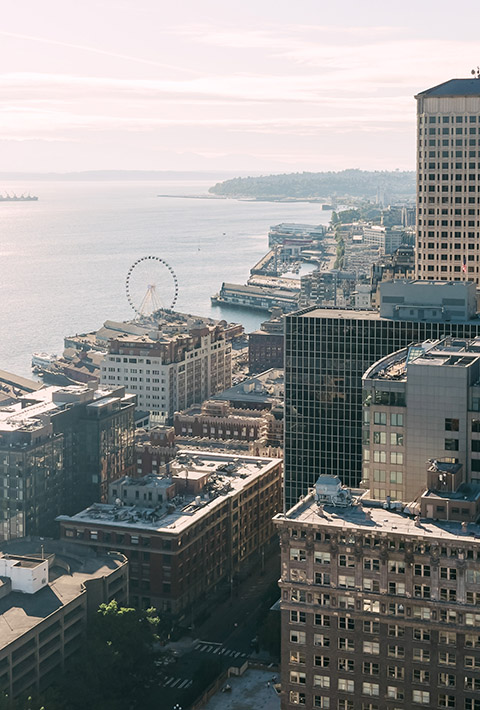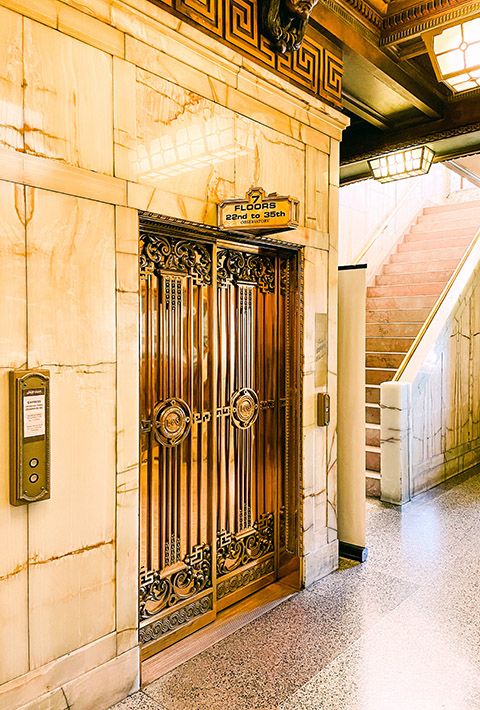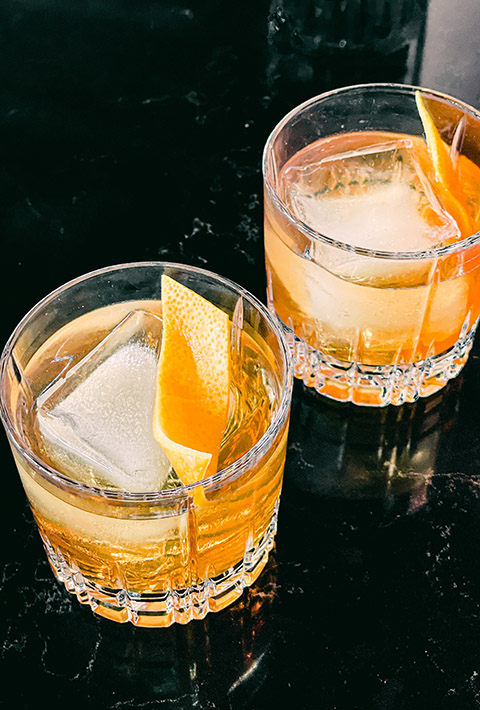 Smith Tower
If there's one thing you absolutely must do in Seattle, I would say go up to Smith Tower for drinks!
This historic observatory in Pioneer Square is at the top of nearly anyone's list of the best things to do in Seattle and it's easy to see why.
The 38-story building was completed in 1914, making it the oldest skyscraper in the city, and was one of the tallest skyscrapers outside of NYC at the time it was built.
Up top, it's a swanky speakeasy that will transport you back to the 1920s, as you sip on an Old Fashion and watch the world go by.
The sweeping views of the city from here are unparalleled and will take your breath away at sunset. Just arrive early, especially on a weekend, because it's a favorite amongst tourists and locals alike.
The tower is regal, to say the least, it's replete with gilded interiors and marble. It looks like something out of an Old Hollywood movie.
Helpful Tip:
Heads up, depending on the day, there may be a serious wait. The tower/bar opens at 3 pm and they have limited seating available. Reservations are not available and seating is on a first-come, first-serve basis.

You can put your name and number on the waitlist (day of) and wander the area until you're called. I believe they last let folks up around 8:30 pm, so you'll want to be on the list well before then to ensure you can go up.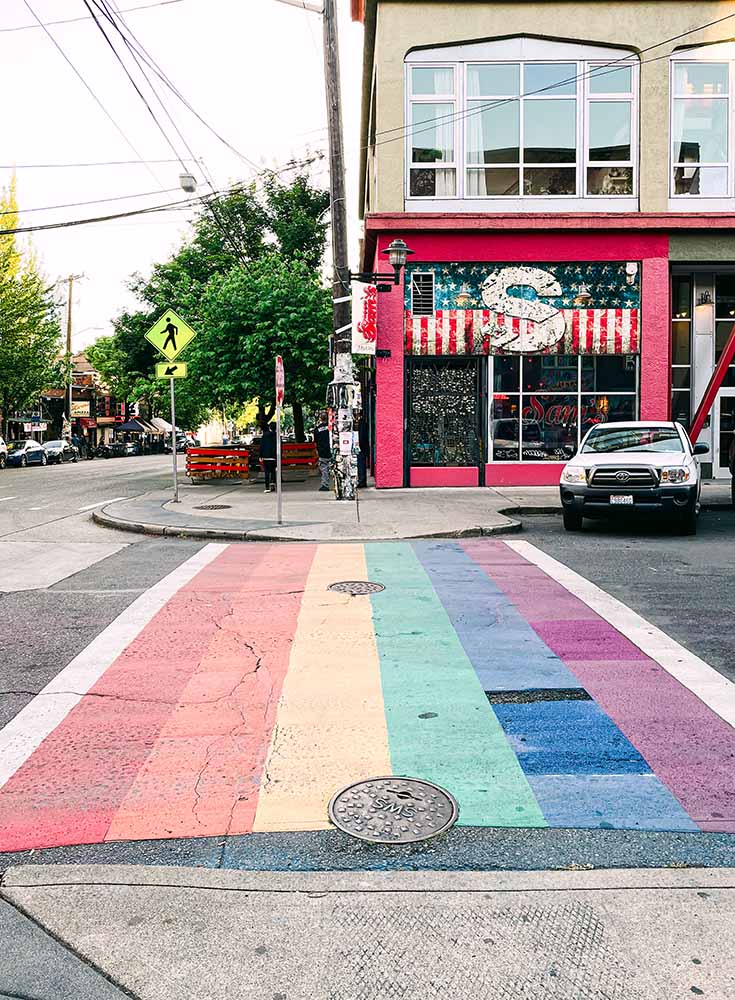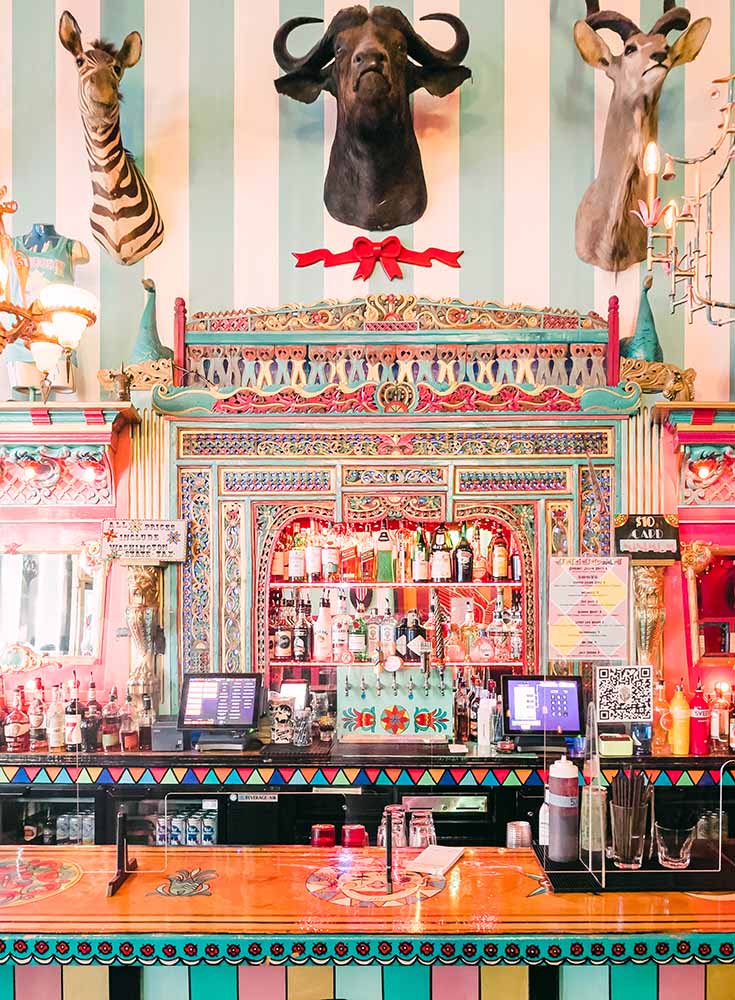 Unicorn Bar and Capitol Hill
Another top spot to get drinks is the carnival-themed Unicorn Bar. Come for the corndogs and cocktail, then stay for the arcade and live performances.
(Try the fried peanut butter balls — they don't look appetizing but they are delish!).
Make sure to watch Macklemore's "Thrift Shop" before heading here to hype you up — a number of the scenes were filmed inside the bar.
Arrive early and stay late, or do whatever you need to do to squeeze in time to explore Capitol Hill.
This colorful neighborhood is home to a number of the most fun things to do in Seattle. From swanky bars to cool cafes to unique boutiques, you could spend a lifetime checking out the latest and greatest of Capitol Hill.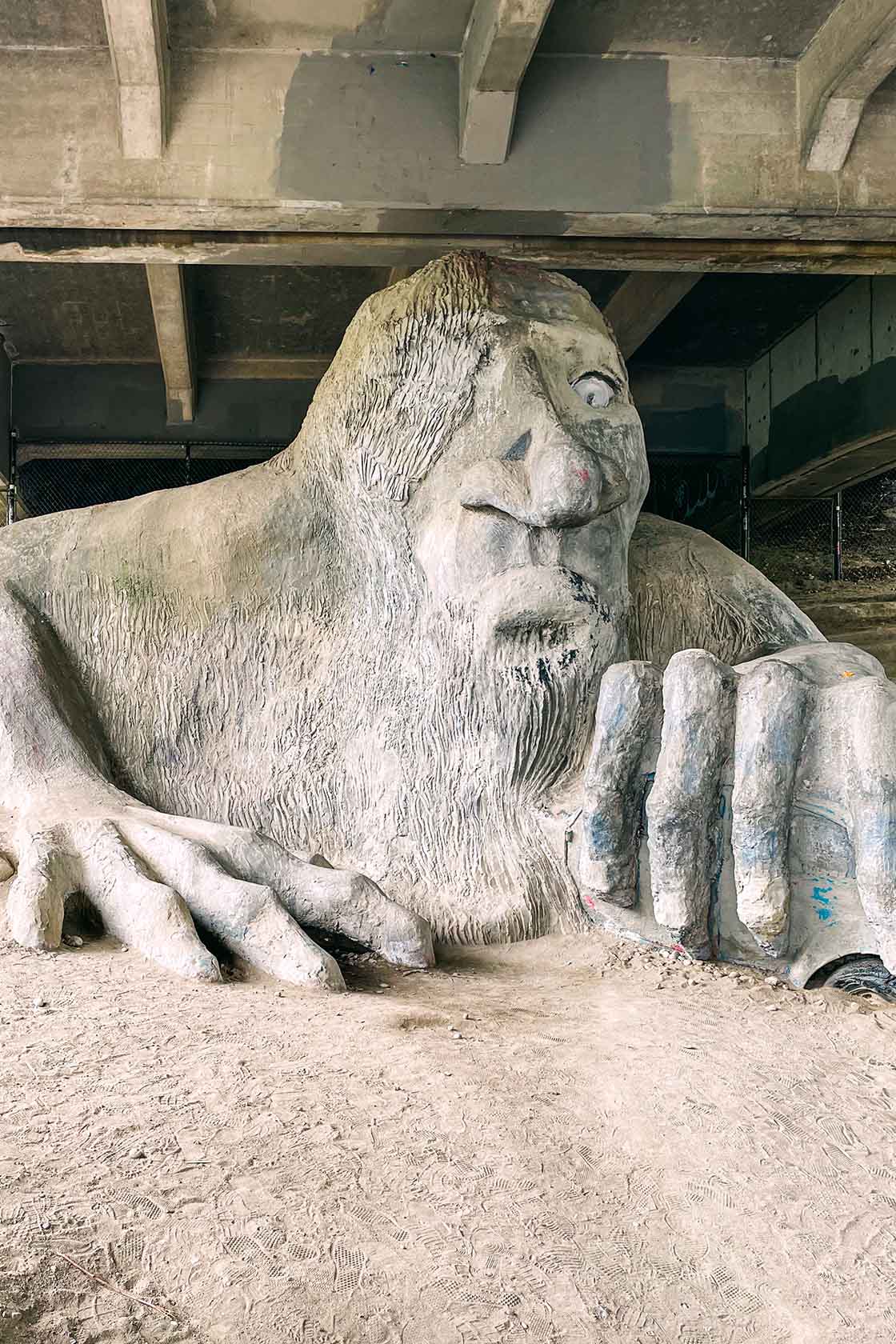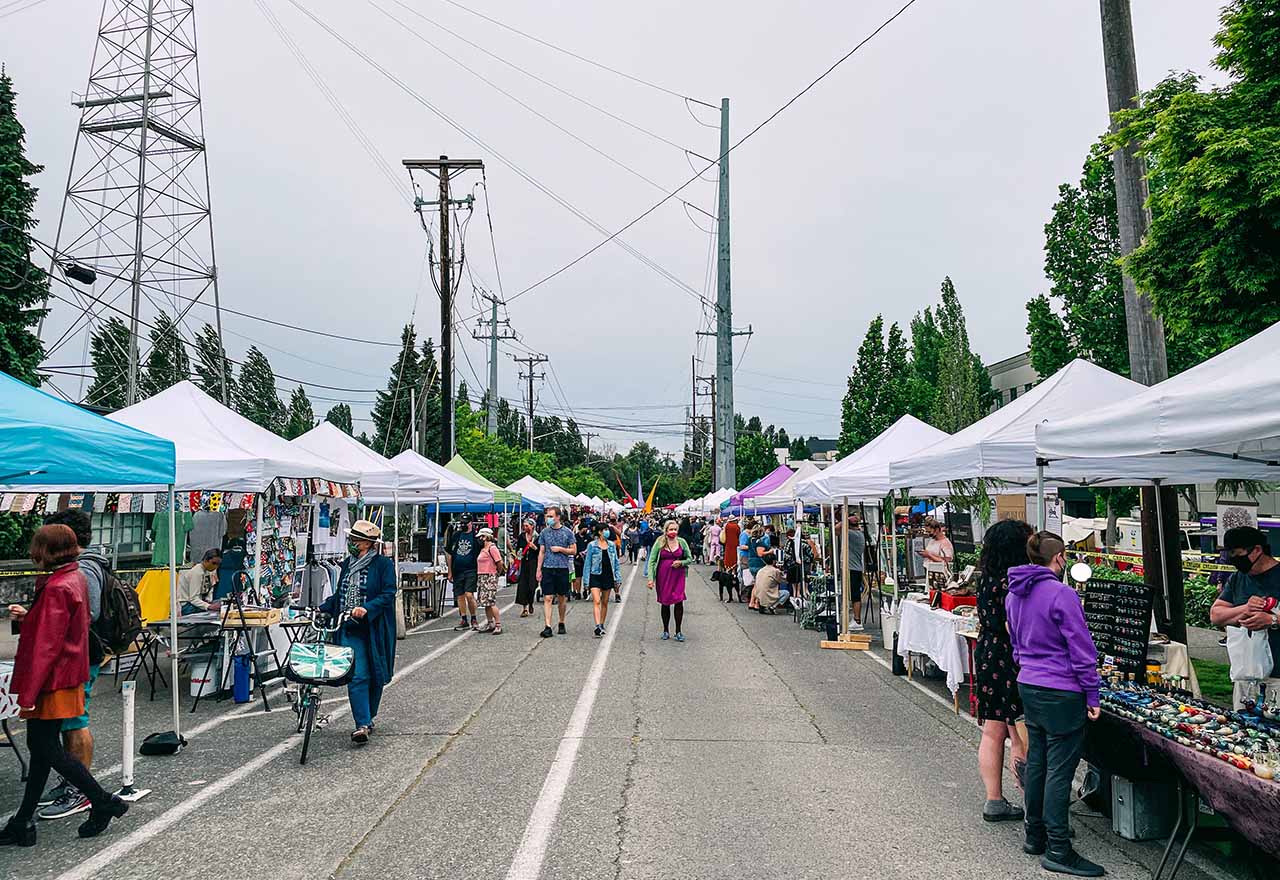 Go Vintage Shopping in the Fremont Area
You'll find countless vintage shops dotting the area, including the famous Fremont Vintage Mall, a collective featuring one-of-a-kind art, clothes, jewelry, decor, and pretty much anything else that you can think of.
If you happen to be there on a Sunday, the Fremont Market is a must-see.
Rain or shine, every Sunday for more than 30 years this European-style market has been an essential weekend outing. Shop until you drop then head over to the food trucks.
While you are exploring the area, be sure to pay a quick visit to the Fremont Troll. This famous piece of public art has become legendary around town. Swing by the Aurora Bridge to get a view of what lurks beneath.


Chihuly Garden and Glass
Just beside the Space Needle, you'll find the glass studio of Dale Chihuly. Whether you're into art or not, this place is a must-see. Trust me, we aren't talking about nana's glass vase collection here!
The works in Chihuly Garden and Glass are unlike anything I've ever seen in my life, and the entire space has a whimsical vibe that just pulls you in. Plan plenty of time to soak it all in.
This place does occasionally close for private events, so be sure to check the complete current schedule before you go.
With so many world-class exhibits and galleries like this, Seattle is one of the best places to travel as a solo female. Being on your own gives you the chance to explore slow and truly soak it all in — and, yeah, nerd on our glass art or wherever floats your boat!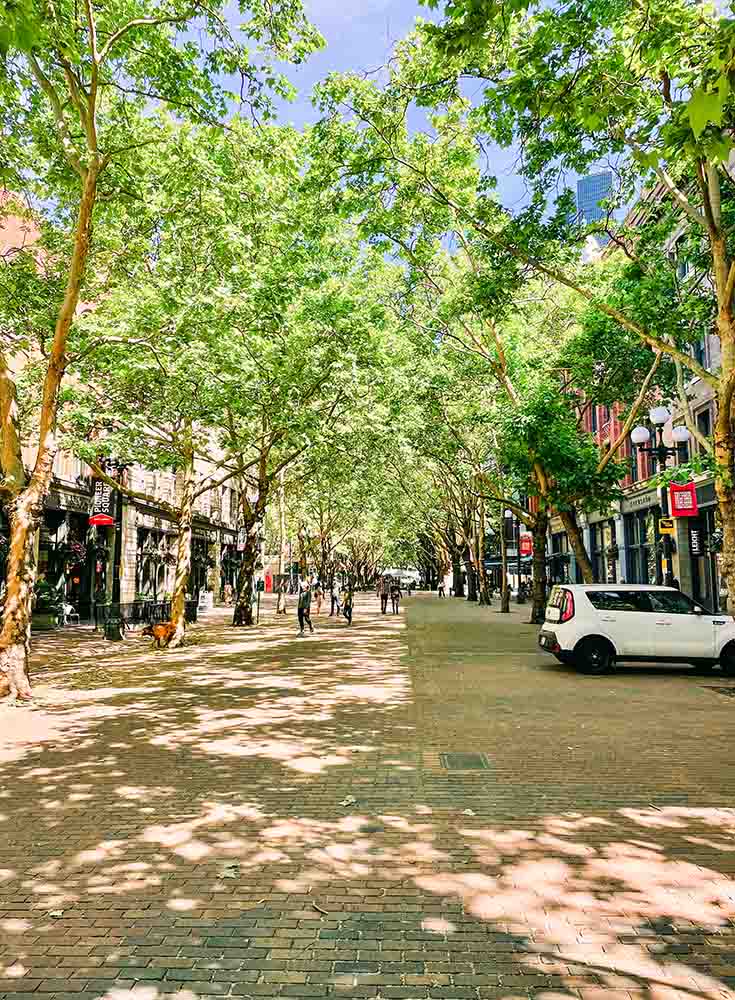 Go on an Underground Tour
To find unique things to do in Seattle, you've got to dig deeper. Hole-in-the-wall dive bars, fly-by-night food trucks, and other hidden treasures abound.
My personal favorite tucked-away treasure is the Beneath The Streets Underground History Tour.
You'll learn a little about the Great Seattle Fire and the "amethyst" blocks that line the sidewalks, what happened during the Klondike Gold Rush, and see a bit of the underground.



Pike Place Market
The Pike Place Market opened in 1907, and while I'm guessing most locals don't actually shop here today and it's more geared towards tourists, it is a must-see.
While here, see the iconic fish throwing booth, Pike Place Fish Market, and then wander the alleyways of the market.
The market generally opens at 9 am and I'd highly recommend getting there earlier than later as queues start filling up quickly.
Can't decide what to eat? Go on a food tour of the market!
Depending on the season, grab a bouquet of flowers for your hotel room. Flowers here grow incredibly well and the peonies were super cheap! Later in the summer, it'll be dahlia heaven throughout the market.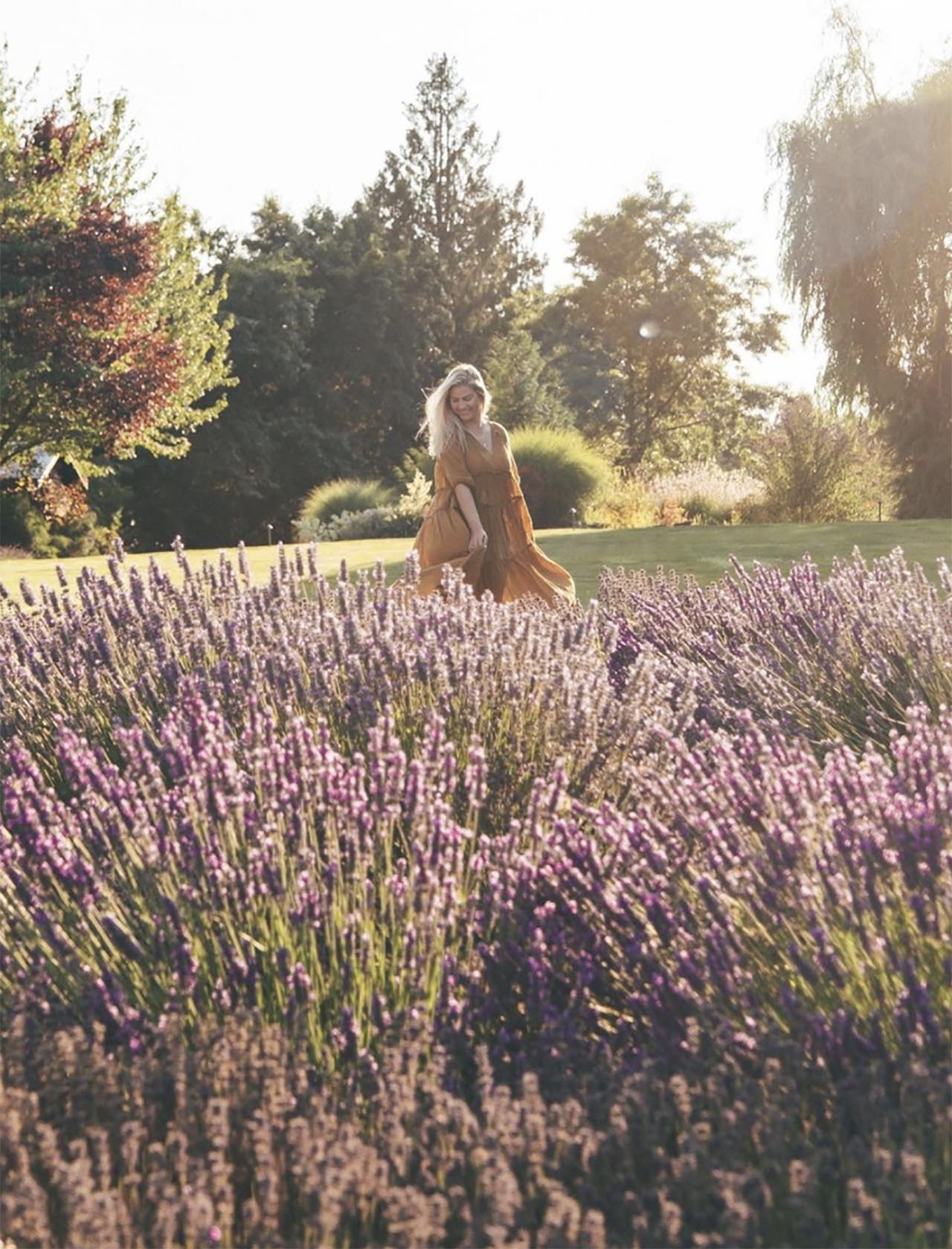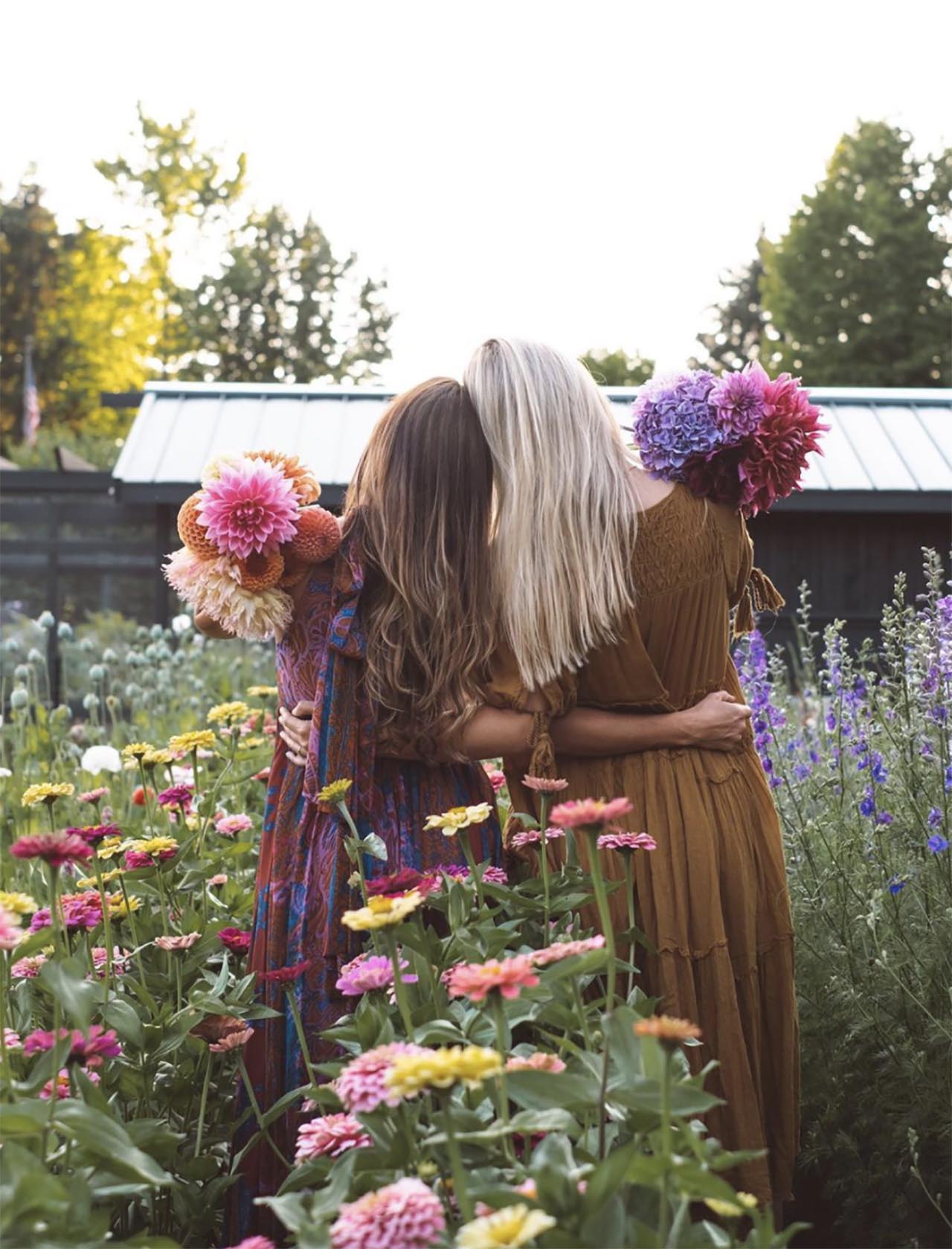 Bainbridge Island
A quick and incredible scenic 30-minute ferry ride from Seattle, Bainbridge Island is one of the most beautiful destinations in Washington.
It's the perfect day trip from Seattle. Start early and bring your camera to take in the view of the skyline from over Elliott Bay.
Once you are there, rent a bike and start exploring. The Hawley Cove Trail starts right next to the ferry terminal and it'll take you on a 1.5 to 2 mile (depending on which way you go) path.
Go east down Hawley Cove Trail for the shorter path along the beach, through the forest, and alongside the many parks, restaurants, and cozy little pit stops. Or, pack a picnic and head west for a loop through the lush countryside.
When you are ready to unwind, go for a wine tasting at any one of the seven much-loved wineries dotting the island. 
My friend Mischa, also known as FarmLuxe, invited me to explore her little slice of paradise and it stole my heart.
Just look at this gorgeous garden that she calls home. While her space isn't typically open to the public, her garden show and IG give you a glimpse at what makes this island so special.

Coleman House in the Queen Anne Neighborhood
Queen Anne Neighborhood
Many of the best things to do are in the Queen Anne neighborhood: the Space Needle, Museum of Pop Culture, and Chihuly Garden and Glass are all right together here. Plan ample time to explore the most important sights of Seattle.
Then go for an extra afternoon and see where the streets take you.
Wander around the Queen Anne neighborhood and see the gorgeous old houses. Study up on the details from the Queen Anne Historical Society then hit the streets to take in the striking architecture of Seattle.
Planning Tip
Seattle is an easy-to-navigate city with something for everyone, which is one of the reasons why it is amongst my top picks for mother-daughter trips.
Never thought about planning any mother-daughter getaways? Do it! Connecting with mom, even if it's only for a day, will create memories that you'll cherish for a lifetime.

Note that there is no signage for Pink Door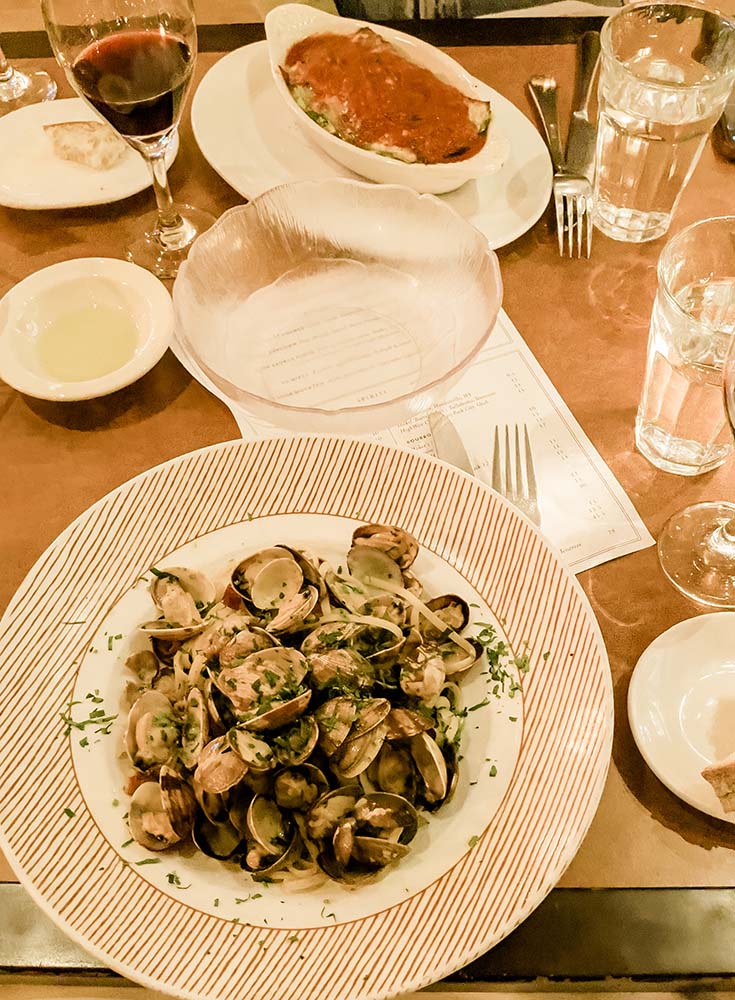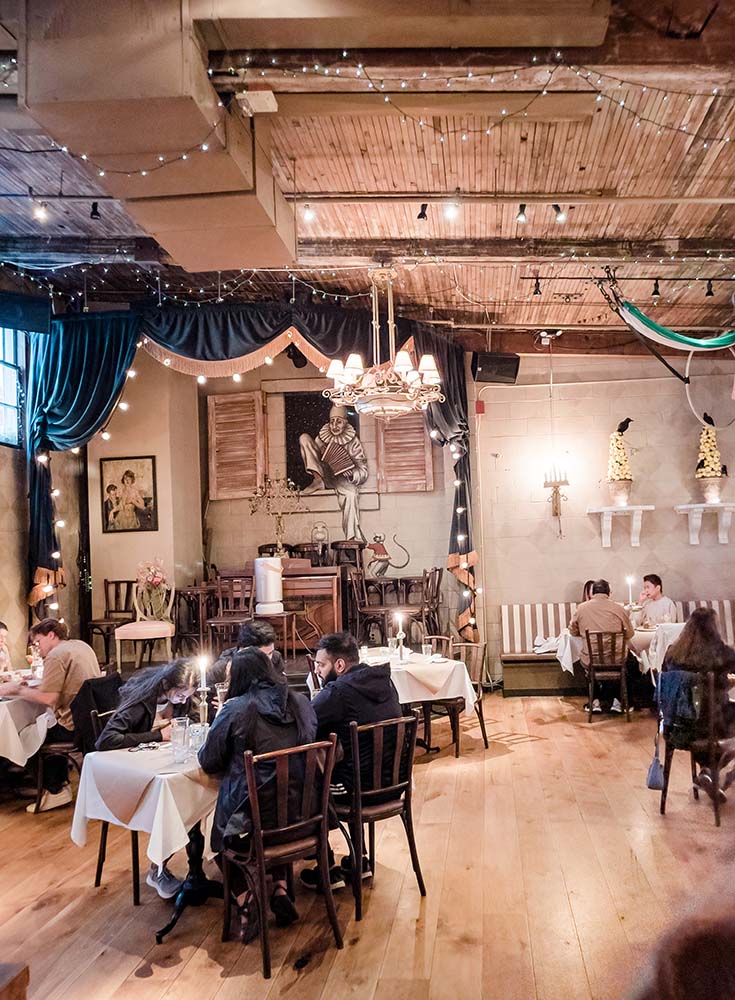 Get Dinner at Pink Door
Since 1981, this place has been a very big deal. Tucked away in Seattle's Pike Place Market, this Italian-American restaurant is a foodie fave with a buzzing atmosphere.
From trapeze artists to tarot reading, there's never a dull moment here.
Check the Pink Door calendar before you go — as soon as you've got a night in mind, be sure to make your reservation for a dinner and show because this place books up early.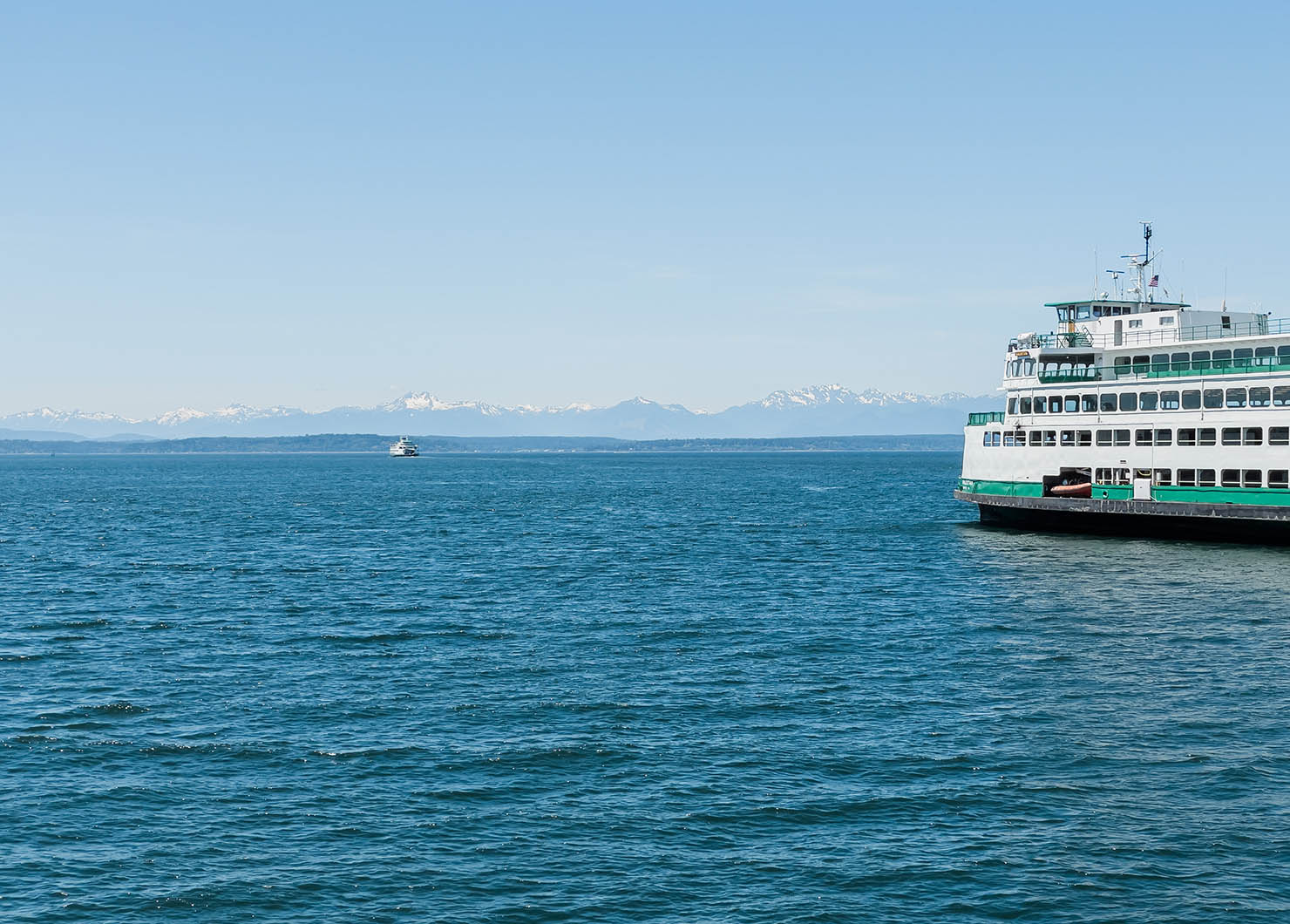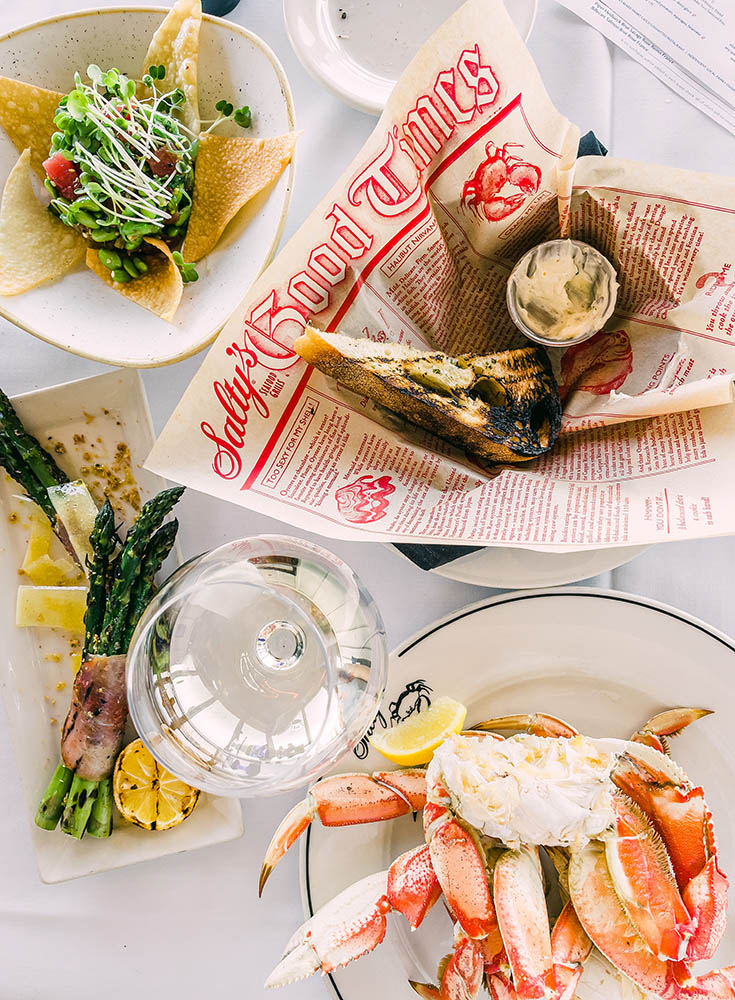 Take the Ferry to Alki Beach
The official West Seattle Water Taxi from the city offers regular services and you'll find a range of private service options.
The ferry is $5.95 one way, and takes about 15 minutes to get over to the beach.
When you arrive at Alki Beach, start by taking in the local history. This beach is where the first European settlers landed in Settled in 1851. Hear about their story, then find a place in the sun at the beach.
Follow the paved 2.5 miles path for sweeping views of Seattle and the Puget Sound.
After sunset, find a fire pit (one of the few public ones in the city) and start roasting s'mores.
Helpful Tip:
For a special celebration or cocktails, you might want to try Salty's! While it's not a particularly foodie destination, you go for the atmosphere and being right on the water.

Heads up, you likely will need reservations for Salty's!

Just getting started? Washington has so much more to offer so keep on exploring! Here are ten must-see places in Washington (that aren't Seattle!).