Jenna of Holy Moly Creative Studio recently traveled to Napa Valley, California for a 5-month wine harvest job. After wrapping up long hours working in the cellar and scrubbing her wine-stained hands, another epic adventure was all she had on her mind.
Jumping in a campervan with her harvest best friend Sarah, she journeyed out on the ultimate one-week Pacific Northwest road trip. Here's Jenna with all the info!
As a first-timer on the West Coast, my list of places to visit and things to do was infinite. Coming from South Africa, a country that's only a tenth of the size of the United States, it's easy to forget the sheer size of one US state.
All I knew was that I was ready for a USA road trip of a lifetime (another first) and wanted to tick off at least one national park from my list.
After chatting to a couple of my friends in Napa and doing my own research, I came to the conclusion that venturing out to the usual suspects of California like Yosemite and Big Sur just wasn't going to cut it.
Sitting on the couch one night with my housemate, she mentioned Glacier National Park in Montana and that was it—Sarah and I were going to drive over 1,400 miles from San Francisco to Glacier National Park with a few stops along the way…in winter!
Here's the ultimate one-week Pacific Northwest road trip itinerary!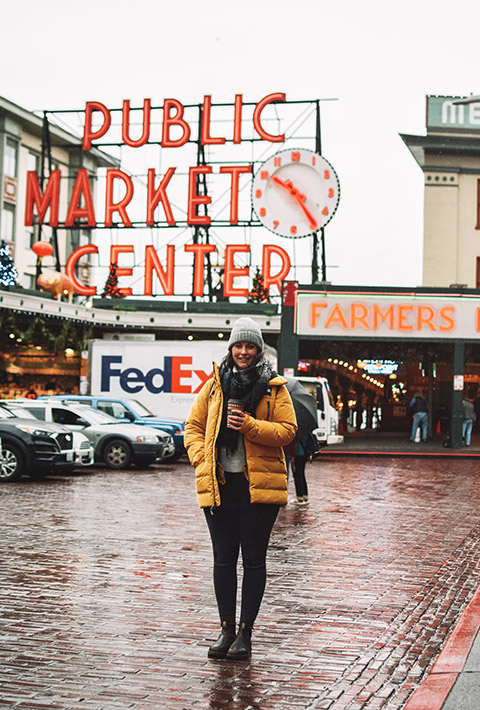 The Best  Time to Visit
Truth be told, winter isn't everyone's cup of tea. While the Pacific Northwest never reaches extreme summer temperatures, if rain, snow, and -17 degrees Celsius don't sound like a fun time, then be sure to schedule this road trip for summer.
No matter the season, the Pacific Northwest has beauty around every corner.
Whether it's sunny days wandering through the lush vineyards of the Willamette Valley in Oregon, frequenting the summer markets of Portland, or trekking through the snow-covered mountains of Glacier National Park, every season offers something special.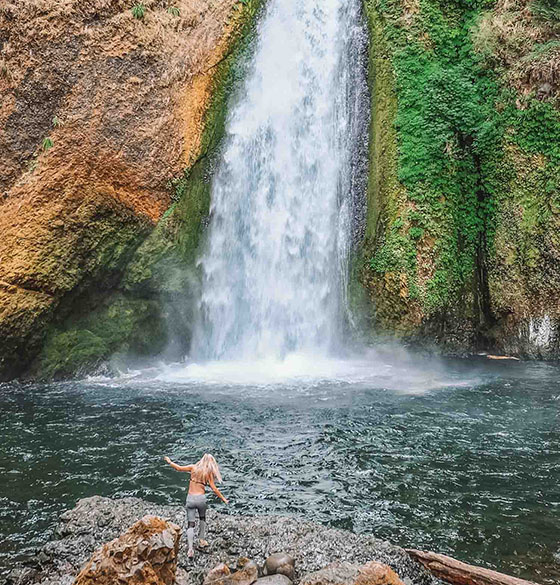 Whether you're starting your road trip in California and seeing some of the top sites on Pacific Coast Highway, or you're wanting to explore all of the West Coast—I've got a number of places for you to check out!
Read More

Traveling in a Campervan in Winter
Going on a road trip in a campervan in winter seems daunting (and foolish) to most, but really, it's doable as long as you go prepared. An extra duvet, a warm jacket, fairy lights, and plenty of coffee go a long way!
The main reason we chose to get a campervan was the freedom it would give us in staying wherever we wanted, especially when it came to National Parks. We rented our campervan from Lost Campers based in San Francisco as their options were extremely affordable and included unlimited miles.
We went with their Sierra Class van which included:
A bed for 2 with linen
Kitchen kit (pots, coffee mugs, cups, cutlery)
A double burner stove (hello, coffee!)
A sink with water
Storage space
Battery-operated cooler box
After a few friends saying we were crazy to even think about sleeping in a campervan in winter, we decided to bring along an extra duvet and blanket just in case. When you hit those negative temperatures, these definitely come in handy.
Traveling and sleeping in a campervan has its highs and lows. I have no doubt that getting one during summertime would definitely be a little easier – sleeping, changing, and socializing in a small van can be tricky to navigate when you're trying to avoid stepping foot out into snowy or rainy weather.
With that said, it really just adds to the adventure and we wouldn't have changed a thing. It allowed us to be flexible, to always have our things close by, and made us realize how little you need to go on an unbelievable trip.
Simple things like standing to change your clothes or rummaging through a cupboard start to feel like luxuries.
Helpful Tip:
Road tripping in winter, your chances of coming across snowy roads are pretty high. Make sure to include snow chains in any sort of car or campervan rental and know how to put them on – you don't want to be caught off guard and left in the middle of nowhere making friends with the local moose.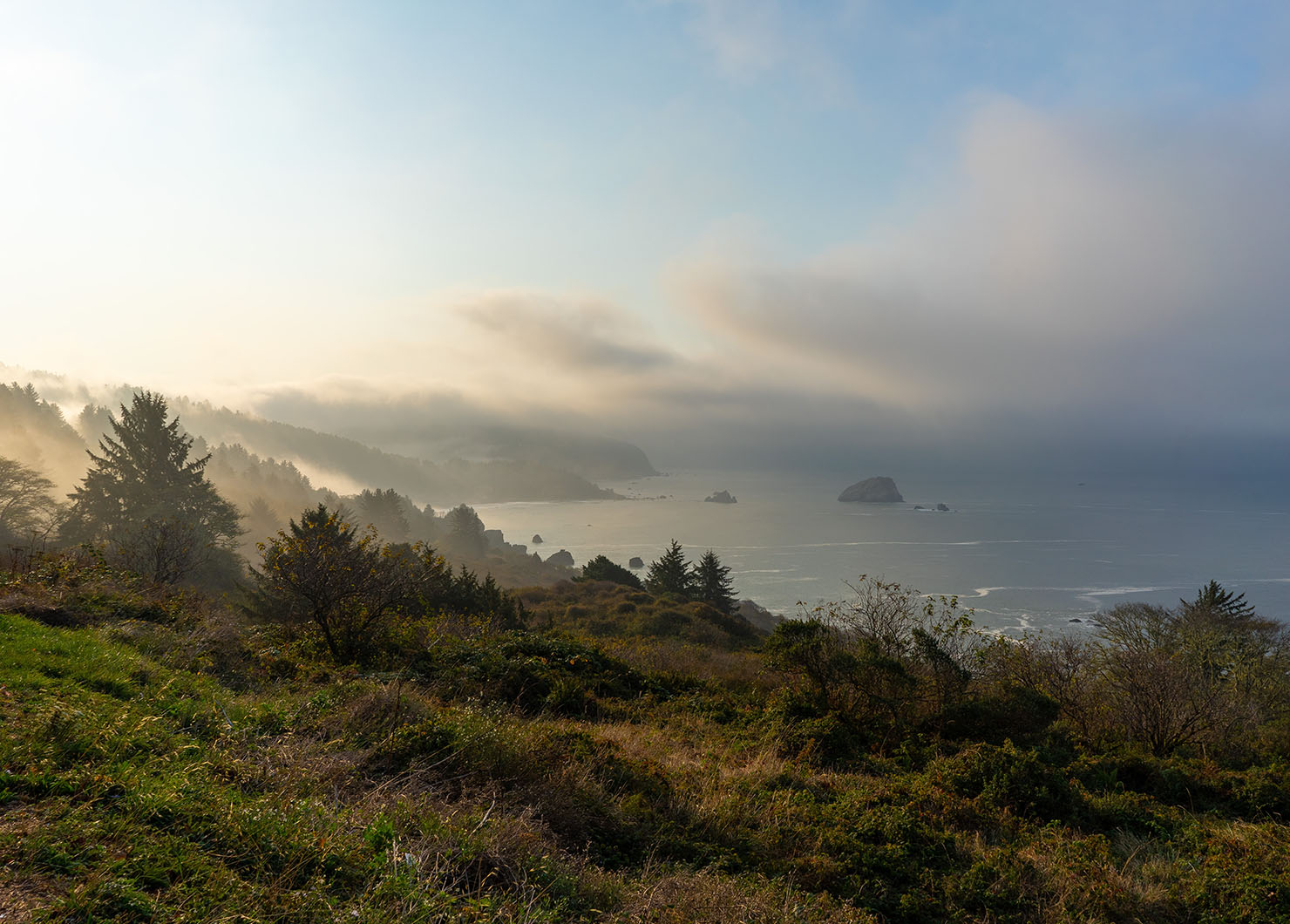 Day 1 – San Francisco to McMinnville
Via I-5 – Approximately 9.5-Hour Drive
Eager to get the show on the road, start your day early and knock a big distance out of the way. Take in the beautiful scenery on the drive with snowy mountains in the distance, lush forests lining the highway, and an even chillier bite in the air.
On arrival in McMinnville, a historic little town in the heart of Oregon's wine country, throw on a jacket and wander its streets adorned with twinkling lights. Explore one of the many bars before settling in at a cozy restaurant.
After a well-deserved meal and with hopefully a second wind kicking in, pop into the Conservatory Bar. Serving up incredible cocktails and local beers, they're known for their winter warmers that are perfect for combatting the outside chill.
If you see their hot buttered rum on the menu, do yourself a favor and order one right away.
Suggestions: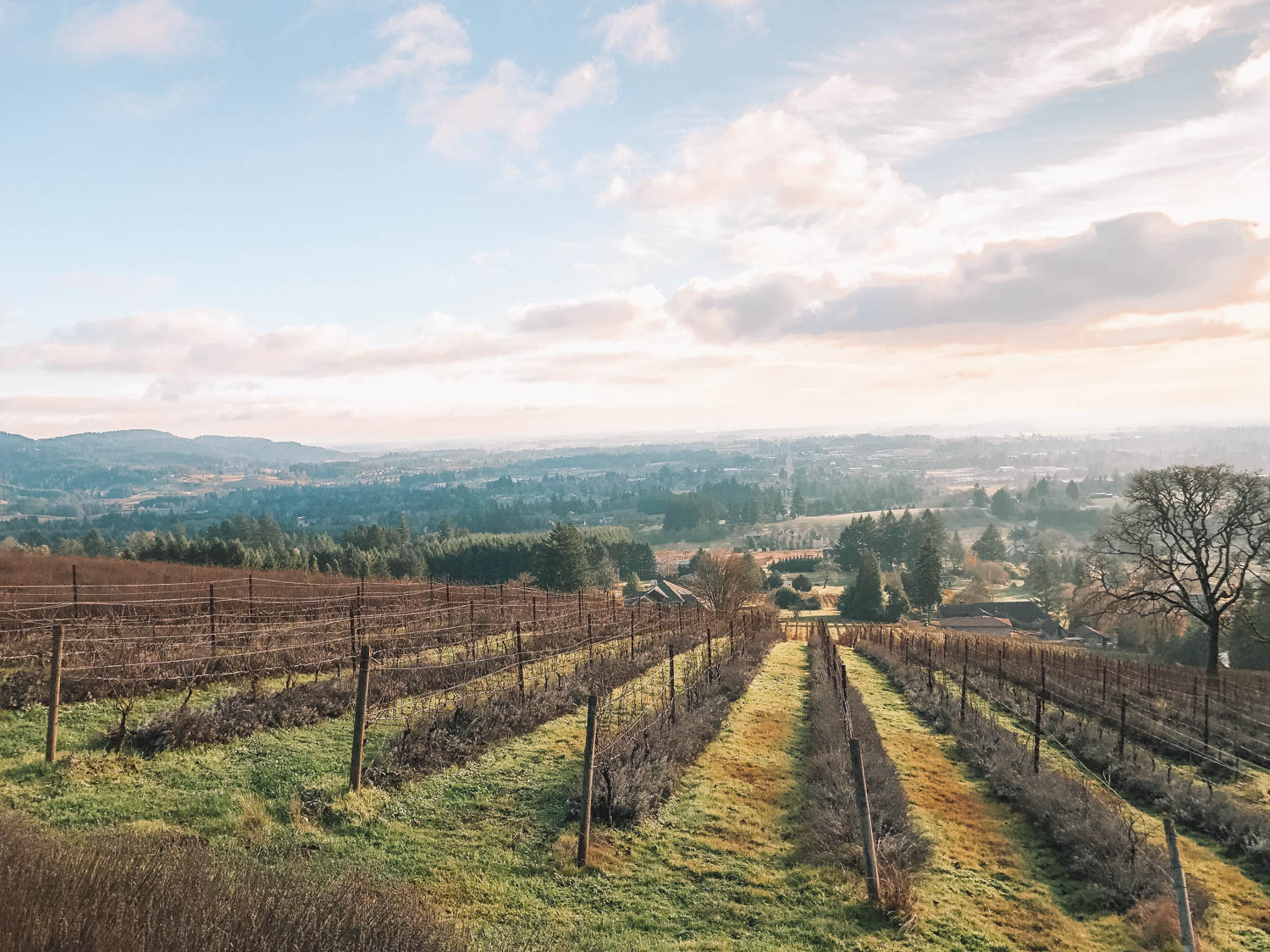 One of the many Willamette Valley wineries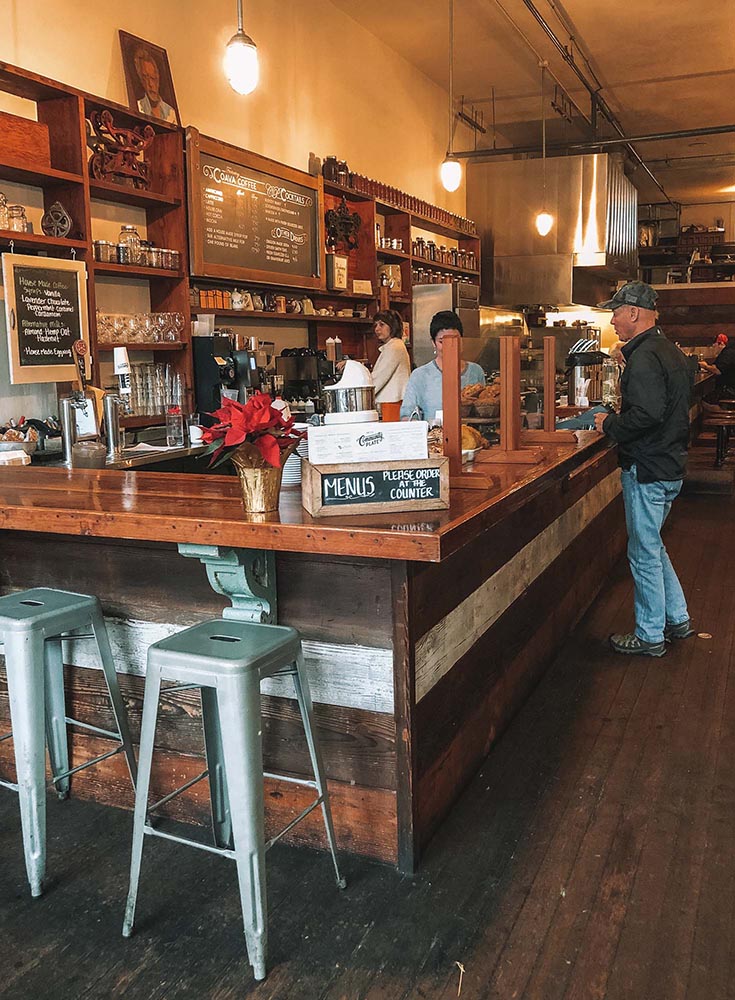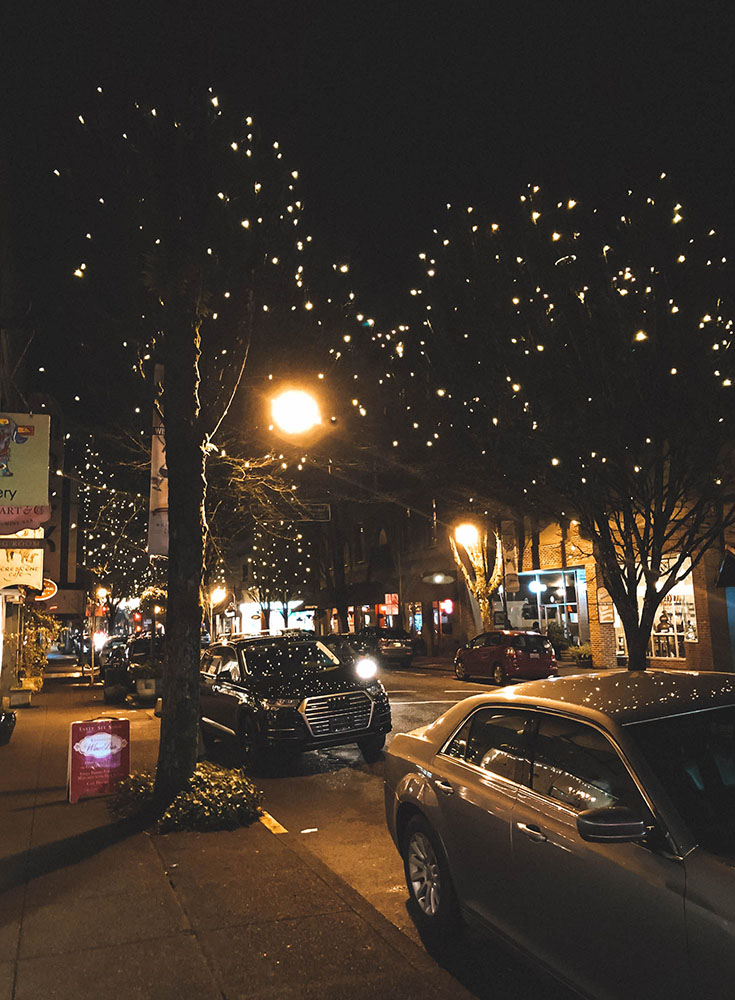 Day 2 – McMinnville to Portland
Via Pacific Highway W – Approximately 1-Hour Drive
Before hitting the road, grab a coffee and breakfast on NE 3rd Street at Community Plate (pictured above). A cute, upbeat cafe that's great for a quick bite to eat or something a little slower paced if you're not in any rush.
Oregon is known for producing incredible Pinot Noir wine (and plenty others), so a trip to a couple of wineries on your way to Portland is a must for any wine lover. Make sure to make an appointment beforehand and be prepared for unreal photo opportunities.
After a day of vino and vineyards, arrive in the beautiful city of Portland. Known for its hipsters and coffee culture, grab a cuppa joe on your way to the Pearl District for dinner. Wander down NW 13th to admire the refurbished deep-red buildings before settling down for a tasty meal.
Willamette Valley Wineries to Visit:
Bergström – Incredible Pinot Noir and Chardonnay using fruit from four of the Willamette Valley's best appellations
Lingua Franca – Producing wines that reflect the true expression of their fruit, Lingua Franca is known for their premium Pinot Noir and Chardonnay
Chateau Deluxe – For those looking for something special, Chateau Deluxe is a small producer creating seriously good Pet-Nat (natural sparkling wine)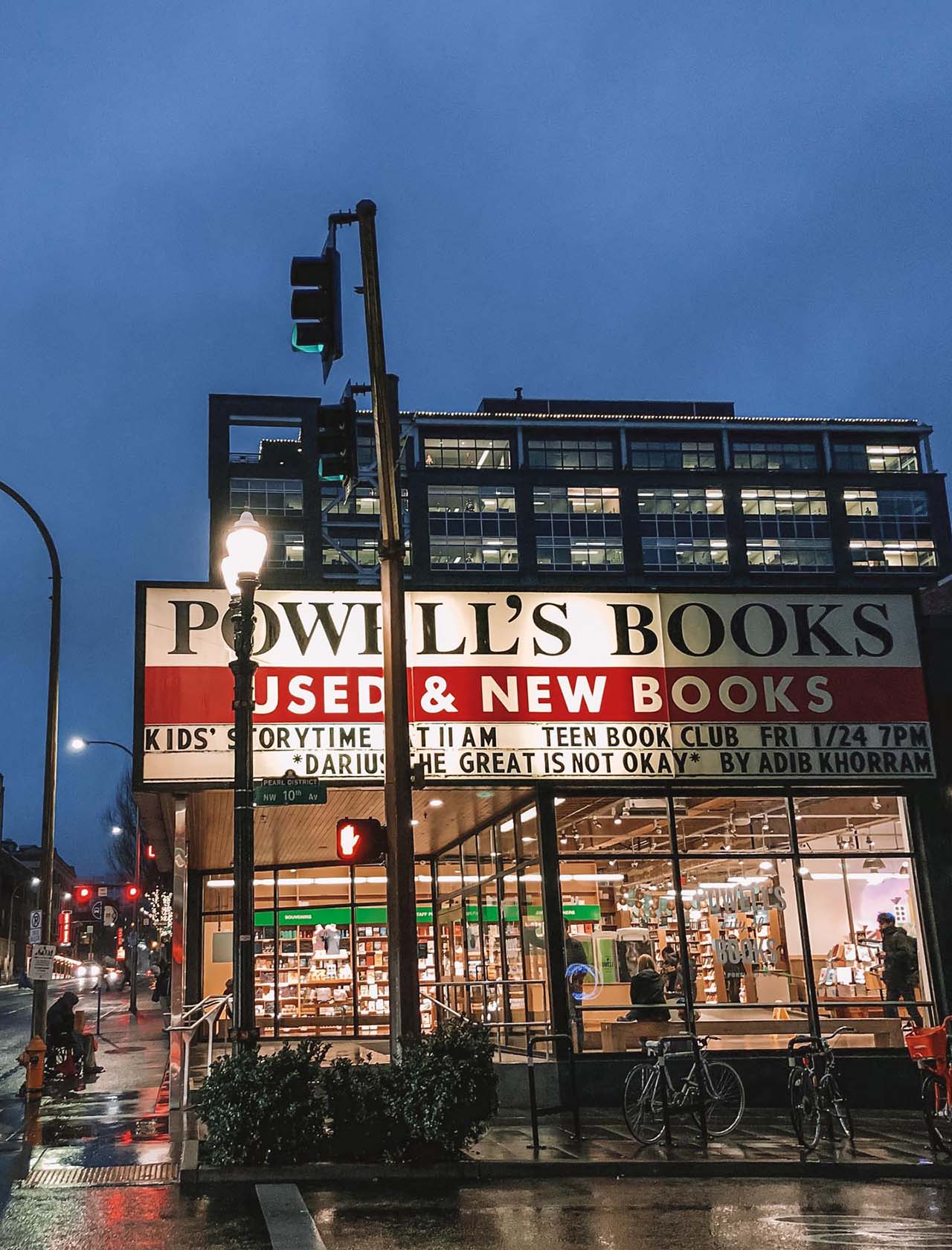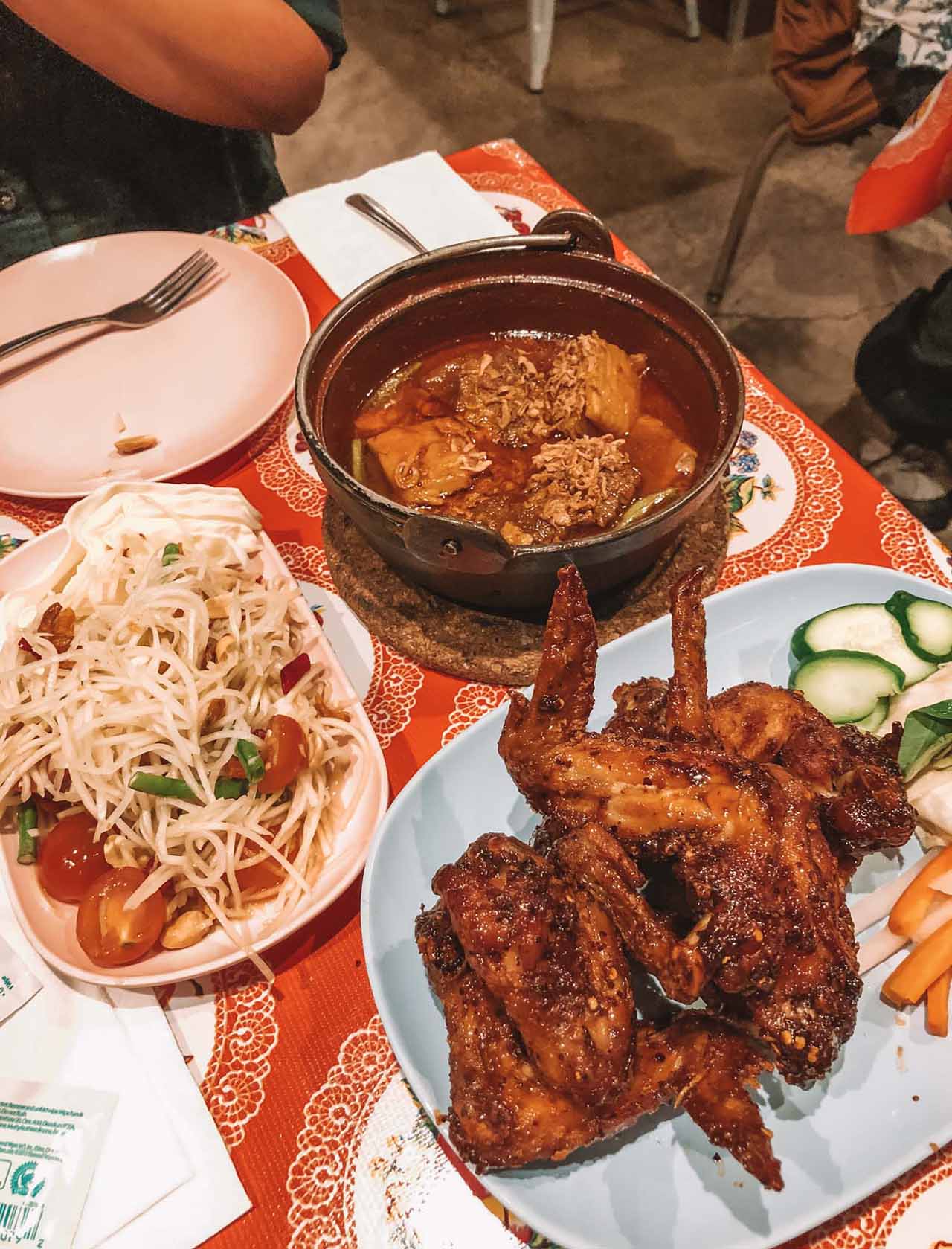 Day 3 – Portland
Winter in Portland is guaranteed to be a wet one so make sure you've got a great waterproof jacket for wandering the streets.
Start your day at one of the many cute coffee shops scattered throughout the city or head straight to Mississippi Avenue for a bit of morning shopping. Browse the boutique stores or stop at The Meadow to stock up on delicious snacks for the road.
If you're as big a fan of cheese as I am, take a drive to the Cheese Bar on SE Belmont Street for one of the best cheese boards of your life paired with a glass (or bottle) of local wine. Next up, head to Powell's Books – the world's largest independent bookstore – to grab an interesting read for the road ahead.
A culinary highlight and dinner-must when visiting Portland is Pok Pok in SE Division. Serving unbelievable dishes inspired by Thai street food since 2005, Ike's Vietnamese Fish Sauce Wings and the Papaya Pok Pok salad are what foodie dreams are made of.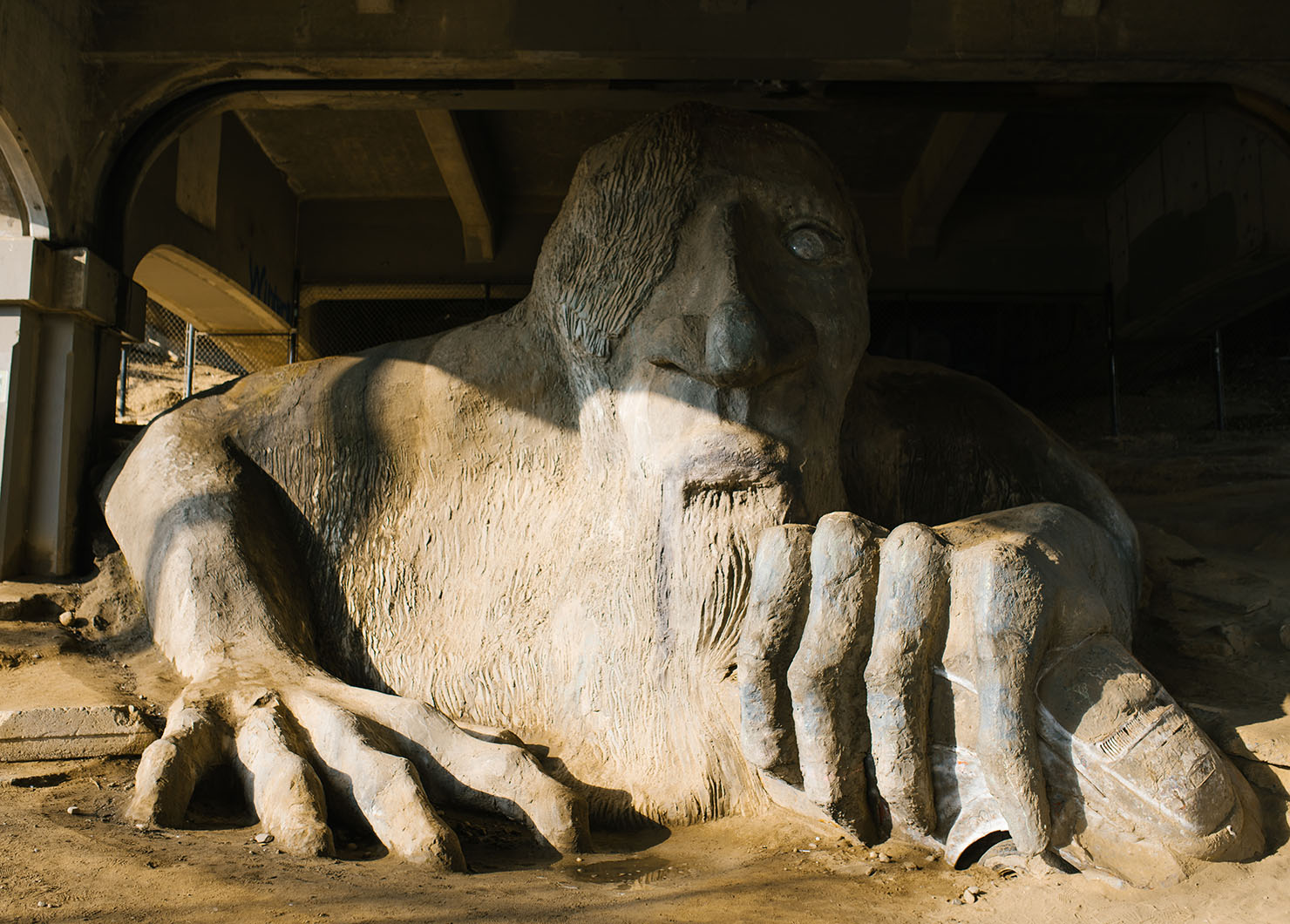 Day 4 – Portland to Seattle
Via I-5 N – Approximately 3-Hour Drive
Start your morning early for the 3-hour drive to Seattle. You'll want to get there before the crazy afternoon traffic hits – something we definitely didn't think about.
Although pretty rainy and gloomy during winter, don't be fooled, Seattle never sleeps. Park your car for the night and hit the streets. Head to the George Washington Memorial Bridge to snap a picture with the famous Fremont Troll – a gigantic troll sculpture living under the bridge with roots in Norwegian folk culture.
Next up, visit the iconic Space Needle for unbelievable views. And if twinkly lights tickle your fancy, head there later at night to see the city light up – it's open until 8 pm on weekdays and 9 pm on weekends.
Helpful Tip:
Seattle, especially in the city center, isn't ideal when it comes to traveling in a campervan. Parking is a nightmare and driving up hills in rain and traffic can be super stressful. I'd suggest finding a hostel or hotel for the time that you're there and to park your car in overnight parking. We found a great garage on 3rd Street for just over $50 for 2 nights.



Day 5 – Seattle
Like Portland, Seattle has become known as the "mecca of coffee" offering perfectly brewed coffee on almost every street.
Start your morning off on Cherry Street with a freshly baked pastry and a cup of coffee from Cherry Street Coffee House before strolling down to the waterfront. Take in views across Elliott Bay to the Olympic Mountains as you head towards iconic Pike Place Market.
Undoubtedly one of Seattle's most-visited attractions, Pike Place Market is home to delicious seafood, fresh produce, and crafty stores. But watch out – don't get in the way of the guys behind the seafood counters and their killer fish-throwing skills.
Every couple of minutes you'll see fish casually flying through the air as they pass it jokingly between each other.
A quick 15-minute walk away, visit the must-see Olympic Sculpture Park. See impressive works from top contemporary artists with the Space Needle and the Olympic Mountains as your backdrop. And the best part – the park is free!

Would you take a look at all that snow?!
Day 6 – Seattle to Spokane
Via I-90 E – Approximately 6-Hour Drive
Rise and shine – today's the day you head towards the Montana mountains!
While Google Maps may make the route from Seattle to Glacier National Park look doable in a single day, the snowy conditions of winter definitely throw a curveball. Start your day early with a pit stop at a grocery store on the outskirts of Seattle to stock up on essentials before heading towards Spokane for the night.
Take it slow on the roads and watch as your surroundings change. The snow gets thicker and the temperatures quickly start to drop as you get closer to Montana – Big Sky Country.
Once you reach Spokane, choose from a few campgrounds for the night and cozy up for a night's rest before the final adventure to Glacier.

Day 7 – Spokane to Glacier National Park
Via I-90 E – Approximately 7-Hour Drive
Put on those woolly socks and light up the gas stove, a cup of coffee will be essential to knock off the chill and kickstart your day.
Get on the road early as the drive towards Glacier isn't incredibly far but expect the icy roads of the pass and potentially snowy conditions to delay your trip by at least 2 hours.
Enjoy a leisurely drive through dramatic landscapes with towering mountains and frozen lakes passing by. The roads start to quieten down quite a lot, so make sure you've filled up with gas, have something packed for lunch, and are stocked up on food for your time in the park.
After a good couple of hours on the road you'll finally reach Glacier National Park and boy, is every mile worth it!
Only a few roads are maintained over winter and the only area to stay in is at the Apgar Campground, so be prepared for maximum peace and quiet. Pick your spot amongst the snow overlooking the McDonald Lake and take in scenes that few people ever get to witness in their lifetime:
Deer wandering past, snow gently falling to the ground, and views for miles.
Helpful Tip:
Staying at the campground during winter is free and the Apgar Visitor Center is still operational and can help with any questions. There's also a little souvenir shop that has a couple of snacks and serves hot drinks in case you run out.



Day 8 – Glacier National Park
Wake up cuddled under your duvet surrounded by complete beauty and tons of animal tracks! Start the day as slow as you like but coffee and warm breakfast comes highly recommended.
Glacier National Park over winter really is a place of serenity. With only a few hiking paths open and not much else to do, throw on your (waterproof) hiking boots and hit a path to enjoy the views and wildlife. This is truly the ultimate adventure if you're wanting to immerse yourself in nature and avoid any crowds.
The rest of your time? Drink plenty of tea, catch up on some reading, do a little journaling, and enjoy the wonderland around you.
If you're thinking about heading to Glacier, you're in for a treat. There's a reason there were more than three million visitors there last year!
Read More

Shopping List
Pretty much your preparation shopping can be done at any sporting good store. Here are some of the key things to bring along!


Final Thoughts
Don't be scared of seasons, you may just end up on the best adventure of your life.
Leading up to our trip, there were many occasions where I thought we were downright crazy to want to road trip in a campervan during winter. Yes, it can get a little crowded and yes, it was tough braving the cold especially when we hit Glacier and wanted to make a cup of tea.
But would we do it all over again? A thousand times, yes.
Our trip extended all the way down to Yellowstone, Zion, Vegas, and back up the coast to San Francisco – an epic journey that I'd recommend to anyone and everyone.
What are you waiting for? Pack those bags, rent that campervan, and get exploring.