Are you planning on taking a road trip soon? Whether it's the first time you're heading out on the open road for an extended period of time, or you've planned a few adventures before—these ten tips are essential for any road tripper!
First things first, your road trip doesn't have to go in a straight line to the end/turn-around point! While zig-zagging on the map might not necessarily be the fastest route, it's about the journey along the way and not the destination, right?
Oftentimes the road less traveled has more interesting things to see or unique spots.
When I'm planning a road trip itinerary, I like to have some "anchor stops" along the way and then have a bit more freedom in between—in case I come across a cool recommendation from locals or something that is just too good not to miss!
Here are ten essential tips for taking a road trip!
And if you're road tripping in the winter, don't miss these essential tips!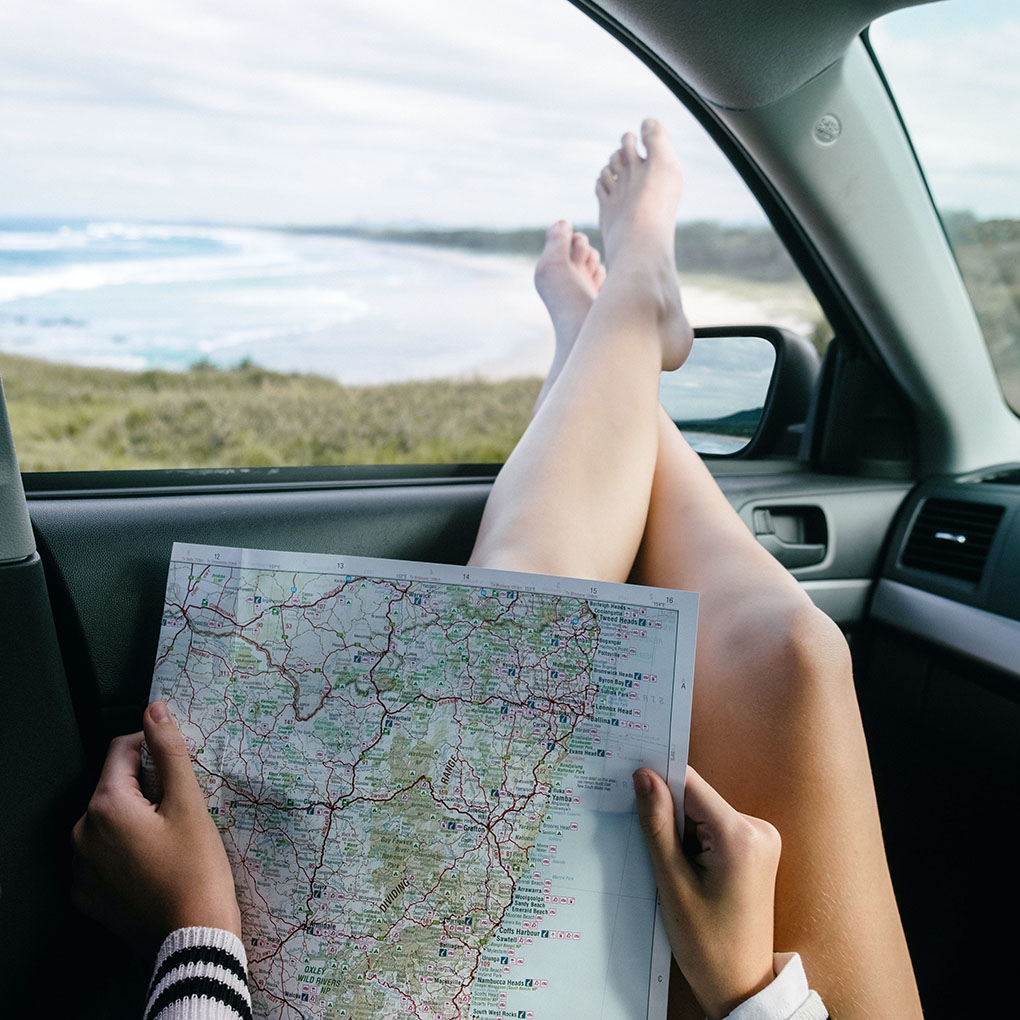 Consider Your Driving Time
First of all—how many days do you have set aside for your road trip? How long do you want to be driving between each place? What's the max amount of time you want between where you leave and where you're staying for the night? These are all major things to consider!
On top of that, take into account when and where rush hour traffic will occur (both in the morning and evening), and either find an alternate route or try not to be on the road during those times.
Schedule in a bit of extra time for unexpected stops along the way—be they fun detours, diners, or mishaps. For the in-between driving time, sometimes it's good to not plan out too much—you might find quirky things along the way!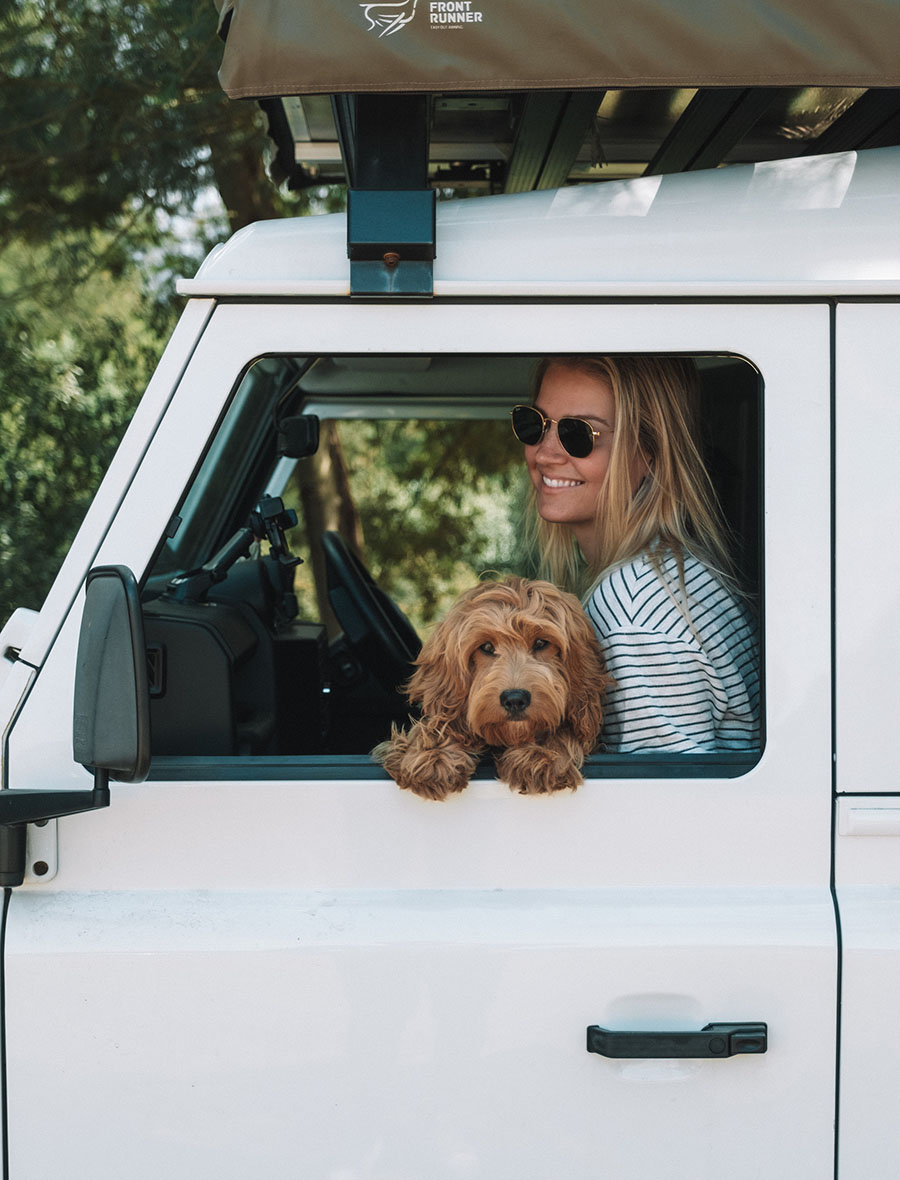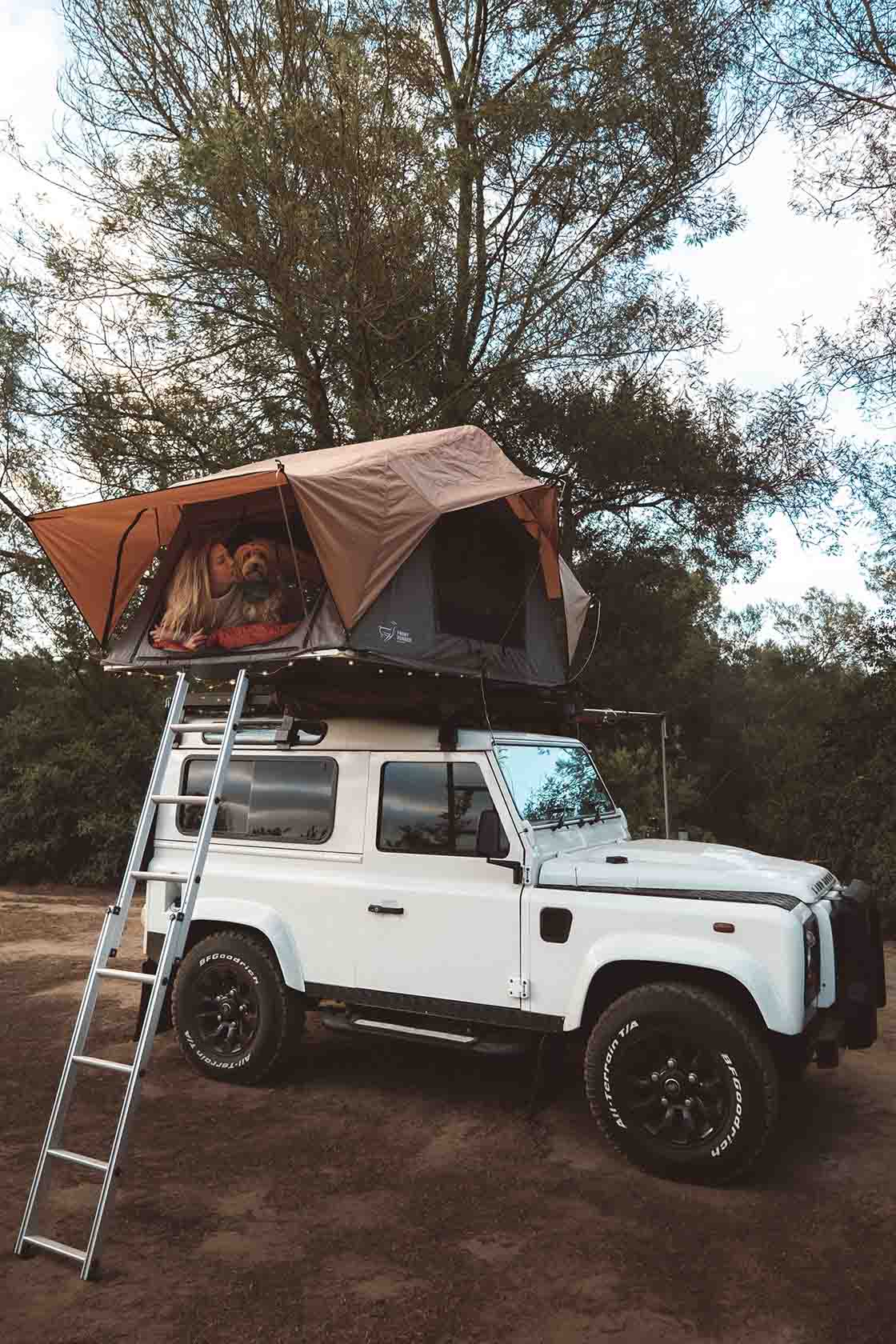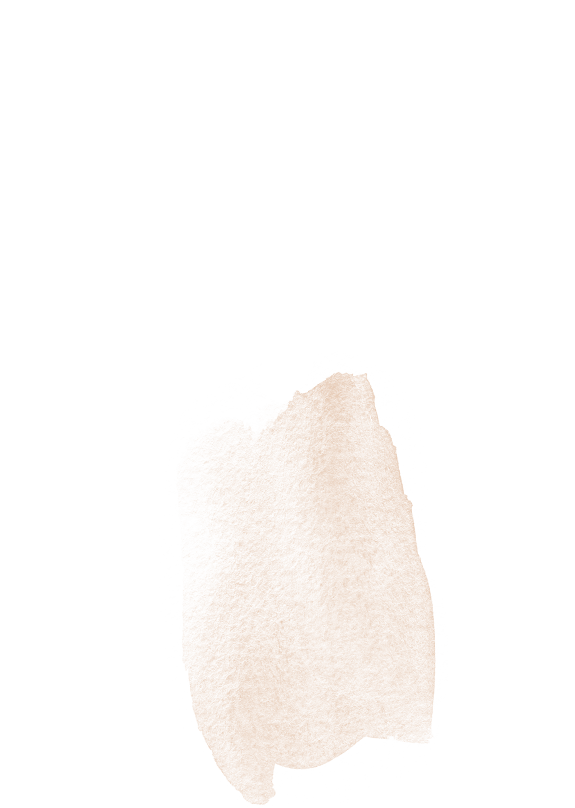 Where Are You Staying?
Next up: where are you staying? Is this a road trip in an RV, are you camping, are you staying in hotels/motels along the way? All of these things will help you dictate what you're spending and manage the budget for the trip.
If you are driving an RV, know that you can't park it just *anywhere.* Read up on local laws, and figure out if you need a booking.
Looking for some unique spots to stay? Here are the coolest Airbnbs in the United States!
Read More!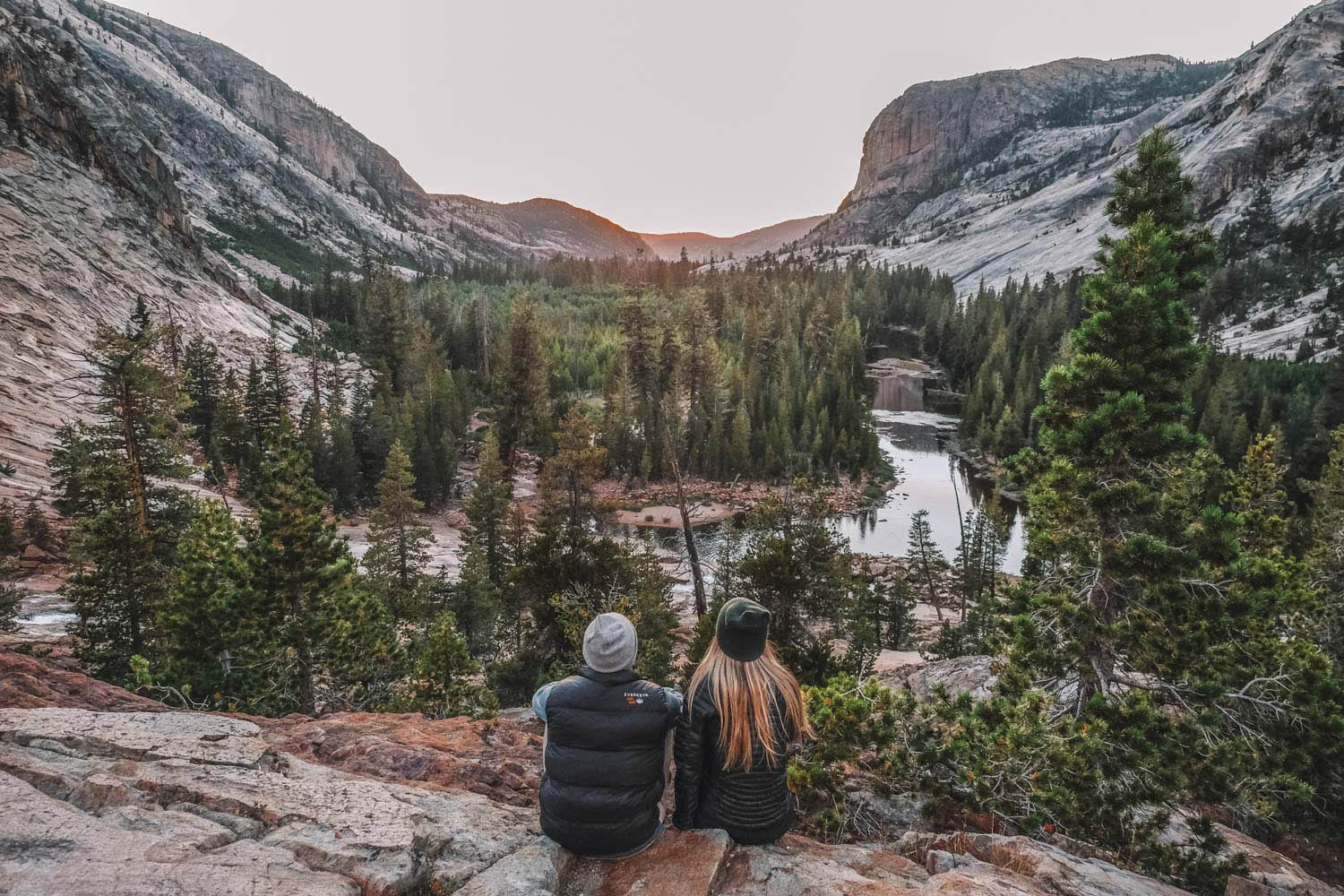 Yosemite National Park
Research…or Not
Know when to research your stops and when to not—some places are best discovered while you're there.
For instance, the world's largest corn maze is pretty self-explanatory. But other places that are kind of off the beaten path might be better to just explore when you get there, otherwise, they might not live up to the hype or expectations.
That said, if you're visiting places that are chock-full of history, it might be good to learn more about their significance beforehand!
Something to consider: As you're planning your route—is there a theme? Are you designing an itinerary around historic places, diners, quirky + cheesy road stops, or national parks? There doesn't need to be a theme, but sometimes it's fun and easier to narrow down what you're seeing if there is.
On the subject or research—utilize those planning tools! I personally like RoadTrippers, and Atlas Obscura—both are great resources to find unique things in different places.
Another fantastic resource? Locals! When you're stopping at diners, chatting with locals can provide some great insight into things you wouldn't normally come across. They might have wonderful recommendations for food, too. 🙂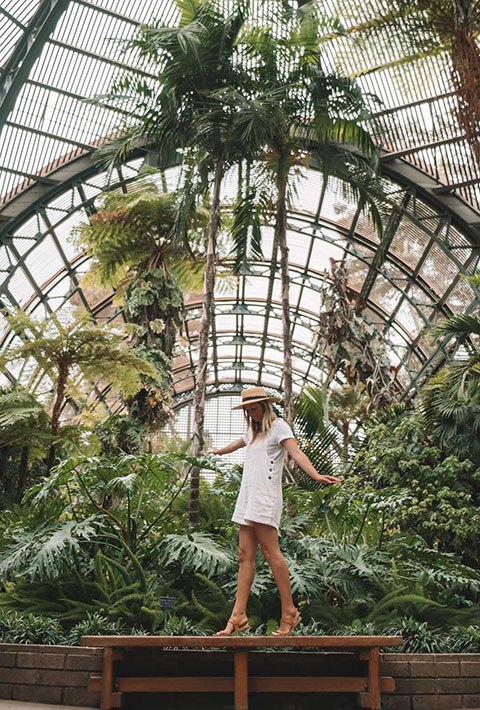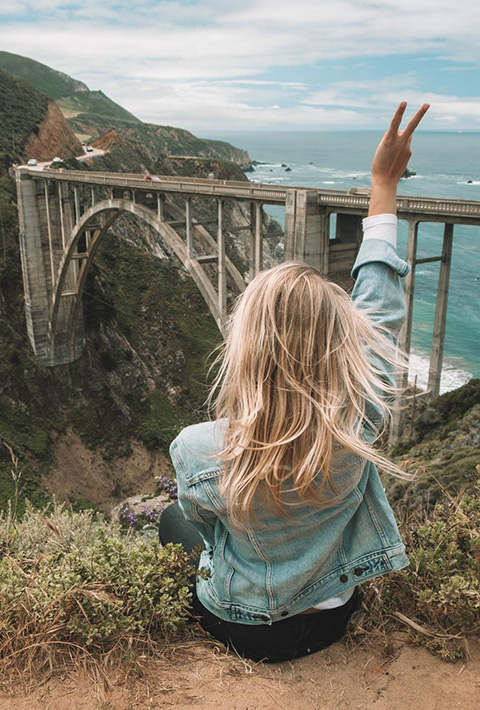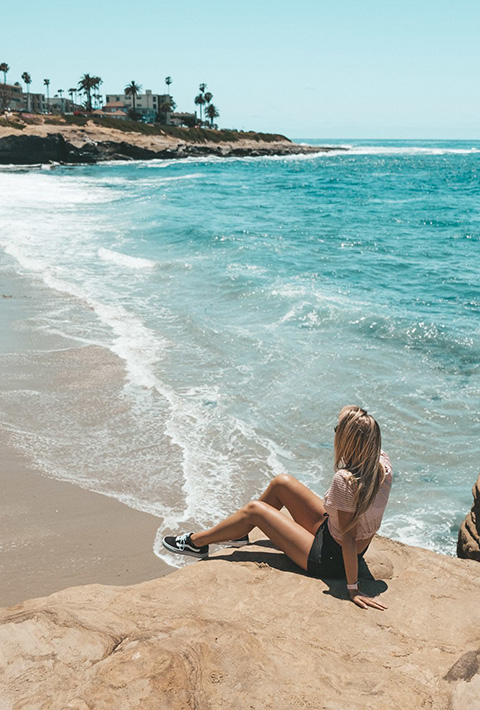 What to Pack
Even if you're taking a summer road trip, realize that you'll likely be going through different climates and terrain. It's imperative to pack pieces for changing weather! I put together this guide for what to pack for a one-week summer road trip.
Pack comfy clothes and for a variety of climates
Easy "finger food" snacks for the car
Trash bags for the car (cleaning as you go is super helpful!)
Make sure you have all the proper documents gathered for the car (registration, license, insurance, etc).
Helpful Tip:
A backseat car organizer can be useful to organize most-used items in an easy to access spot (chargers, snacks, wipes, sunglasses).
This packing guide can help you pack for any sunny, summer road trip you'll take this year.
Read More!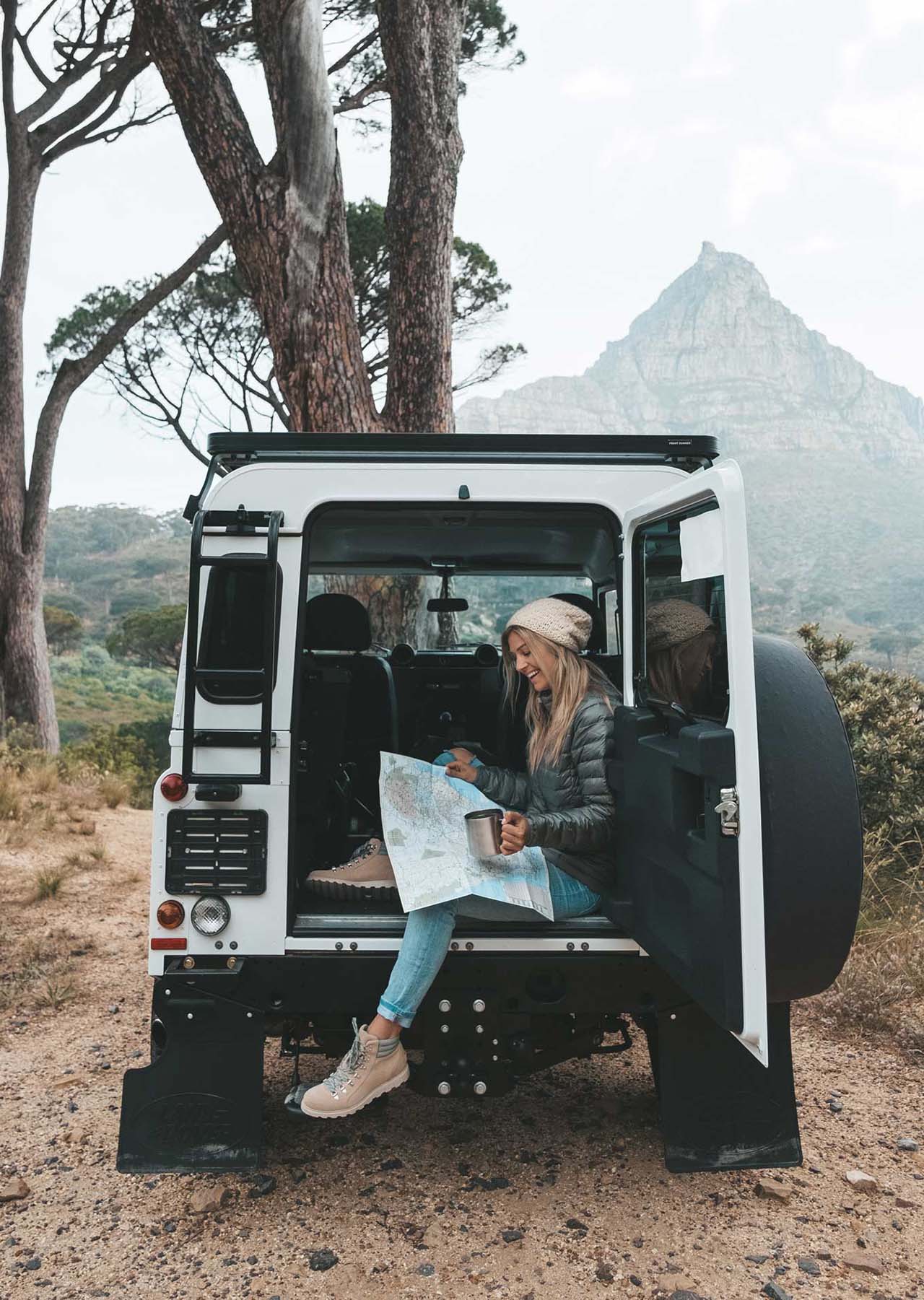 Download Playlists and Maps Ahead of Time
You might not have cell reception for the entire trip—meaning your GPS might not work. So it's imperative that you download the essentials ahead of time: any maps you might need, along with playlists and podcasts.
Google Maps is generally my go-to—but its also kind of fun to plot your course on a paper map with a sharpie. 😉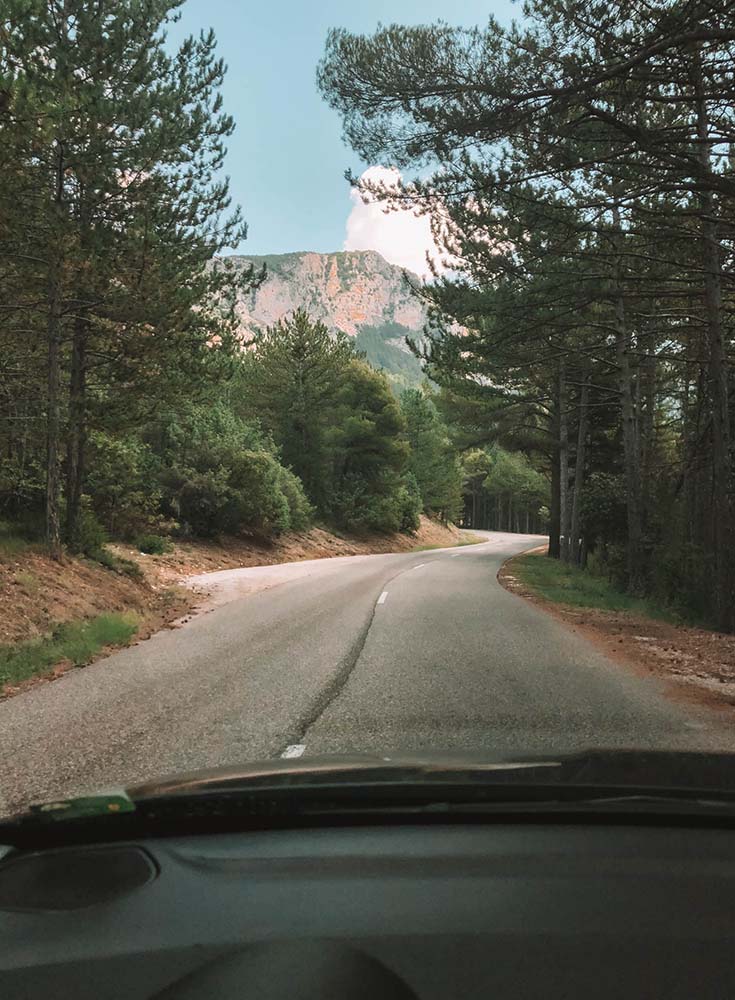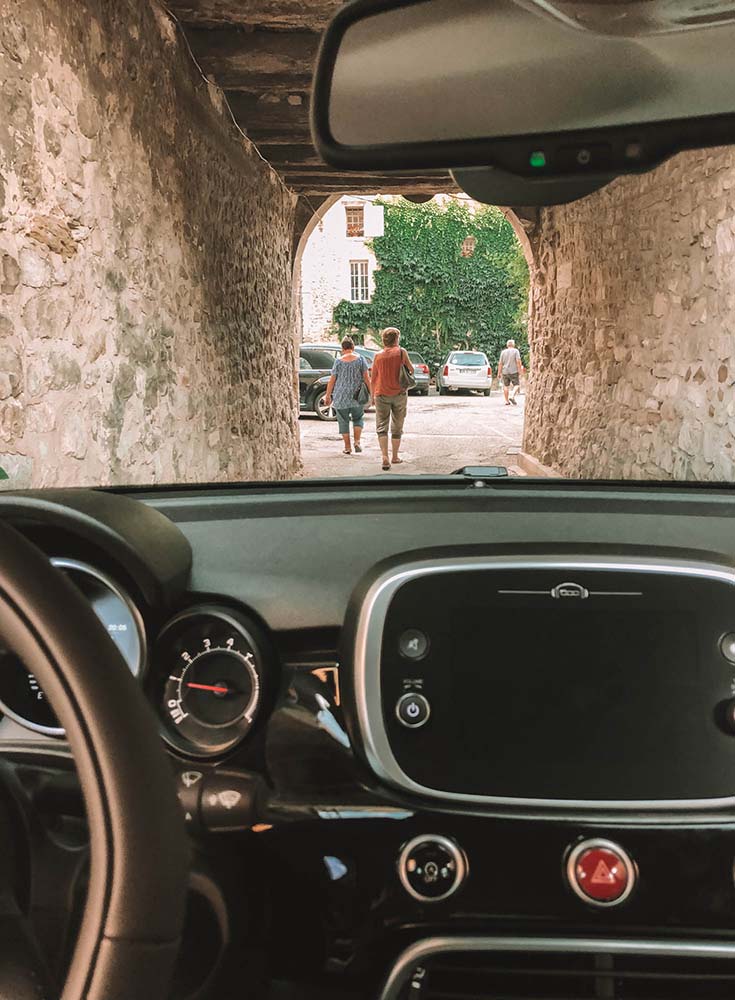 Divvy Up the Tasks
Driving can be really tiring. Don't put all the tasks on the driver, and if possible, take turns driving. In addition to that, give someone the role of co-pilot so they can navigate and give directions when necessary. This person will likely be in charge of music, podcasts, and playlists, too.
If you've got other hands on deck, assign someone to snack duty so there's no need to pull over and pass out food.
Basically, make sure whoever is driving only has to focus on the road.

Have Some Cash on Hand
Some places might only accept cash! When it comes to small towns, the gas stations may be cash-only or have a hefty fee for credit cards. Same with some national parks and random pit stops along the way.
It's also good to have coins and cash on hand for toll roads that pop up—you don't want to come home to a fine!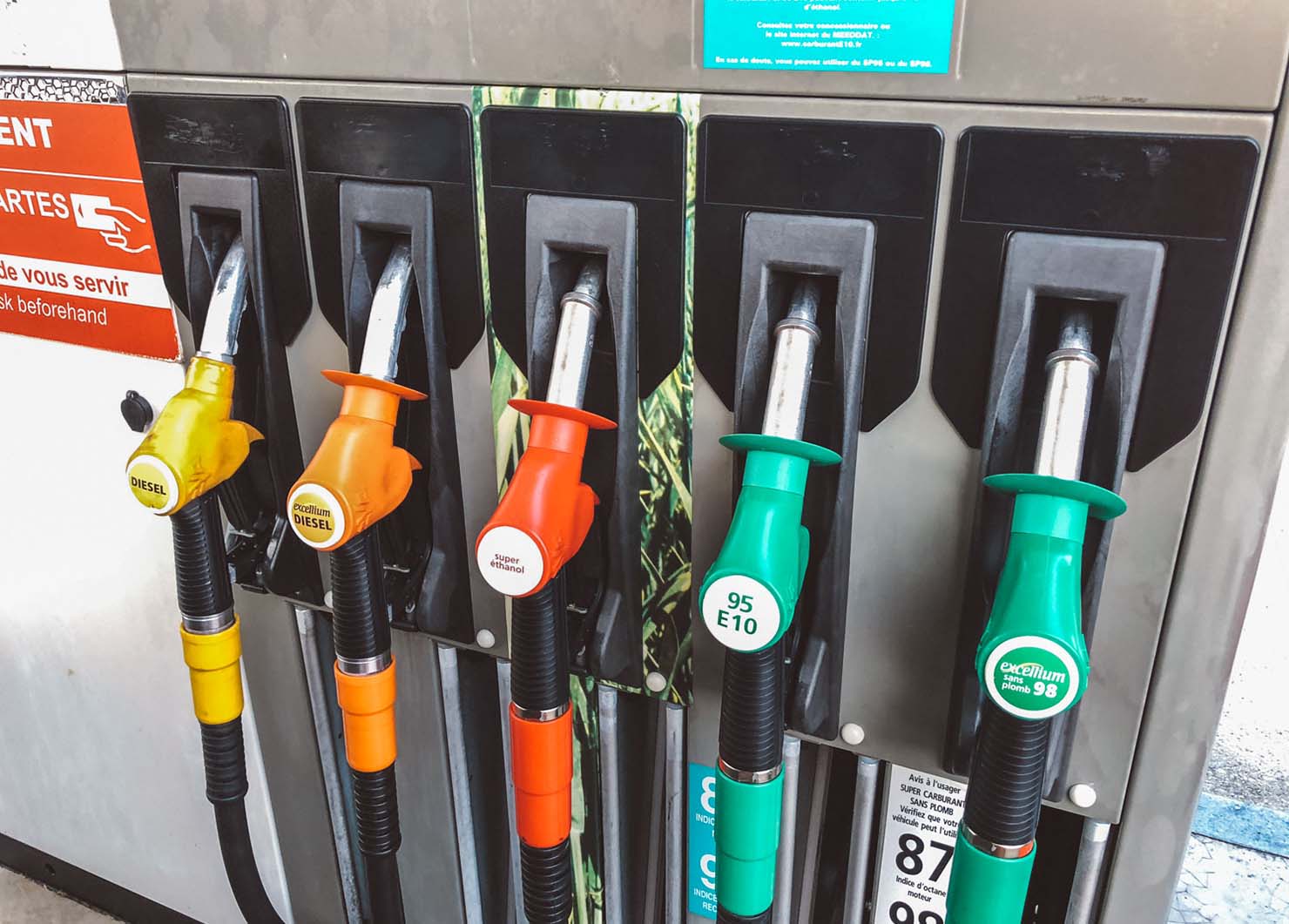 Don't Wait to Fill Up on Gas
Don't wait to fill up on gas! Sometimes you think you can make it until the next stop…and you find out that's not the case. I would highly recommend filling up on gas well before you're near empty.
You can use GasBuddy to help find the nearest gas station and also plan out roughly how much fuel you'll be using.

Insurance and a Survival/Emergency Kit
Pack an emergency kit just in case. Major things to include: water, battery charger, first aid kit, jumper cables, hand sanitizer, towel, paper towels, sunscreen, and bug spray.
Be aware that state laws may be different than what you're used to (for instance, in California you can usually turn right on red—just assume this is not allowed in other states and don't do it).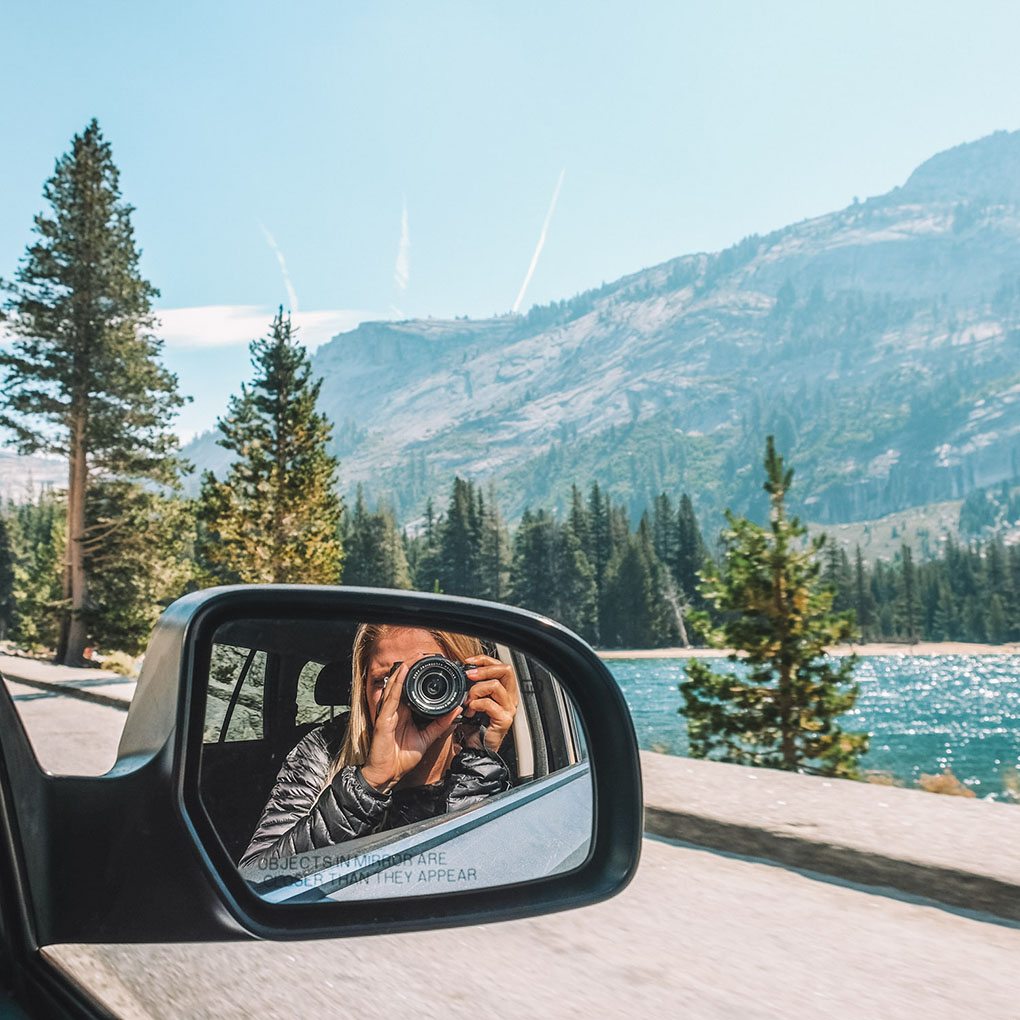 Take Tons of Photos Along the Way
Now would be a fantastic time to learn how to use your camera and shoot in manual mode!
Even if you don't have a DSLR camera, you can use your smartphone to take epic snaps. I love to print these with an Instax printer to document the whole trip.
Want to step up your photography game? Here's my beginner's guide to shooting in Manual Mode with your camera!
Read More!

TBA  Takeaways
Have a Few "Anchor" Stops + Allow Time for Detours
Avoid Rush Hour Traffic
Research Some Places and Leave the Rest to Be Discovered
Ask Locals for Recommendations
Pack Clothes for a Variety of Climates
Bring Snacks + Clean Up Car Along the Way
Download Playlists + Maps
Divvy Up the Tasks
Bring Some Cash
Don't Wait to Fill Up on Gas
Get Insurance
Have an Emergency Kit on Hand
Snap a Ton of Photos Along the Way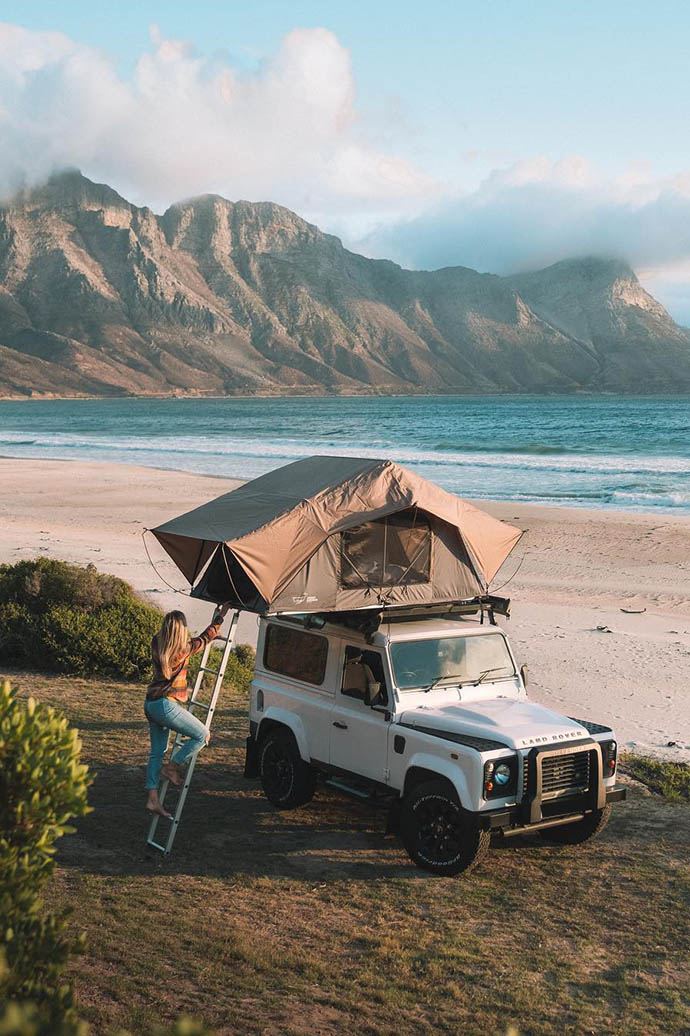 Plan Your Trip
Want to use plan your own road trip? I love using Roadtrippers to plan out my stops—figure out how long I'm driving in between them, and find popular spots and pit-stops along the way.

Looking for a road trip itinerary? Check out some of these road trips for inspiration: