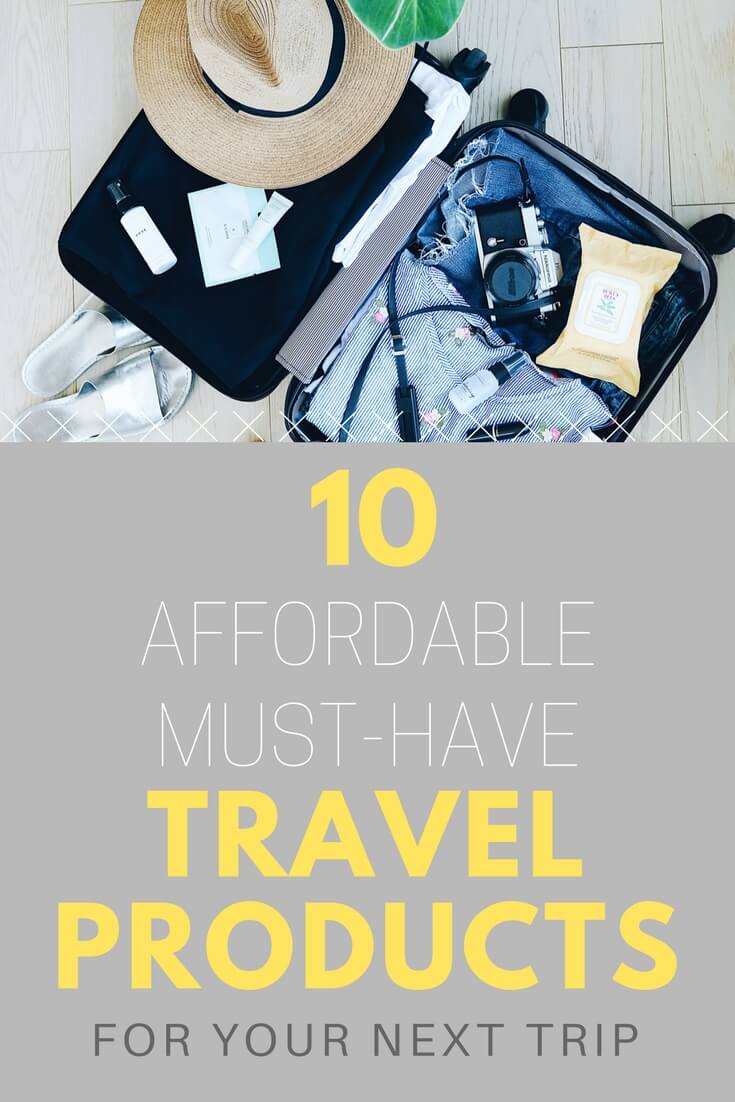 After years of traveling, I found that a few simple travel hacks can make life so much easier. When I first started traveling, I was always worried about forgetting something, but I've since learned the art of streamlining and only packing high-value items. At this point, I've turned my packing routine into a fine art, and now I have a short-and-sweet packing list that I always use.
Ready to make things simple? Here are my 10 fave (and affordable!) must-have travel products for your next trip.

My phone is my number one travel companion, and I start to panic any time I see a low battery notification. Portable chargers are priceless when I travel.
Some days, it's impossible to find a charging spot. The slim chargers are super handy to stick in my bag for a quick charge, and the more powerful ones are great for charging multiple devices.
When I'm traveling solo, it's a bit of extra security to know that I'll never be stuck without my phone. 
I love this wall charger because it allows me to charge with two USB chords at a time, and its PowerIQ and VoltageBoost technology actually give you a faster charge. 
Charge your phone WAY quicker than before!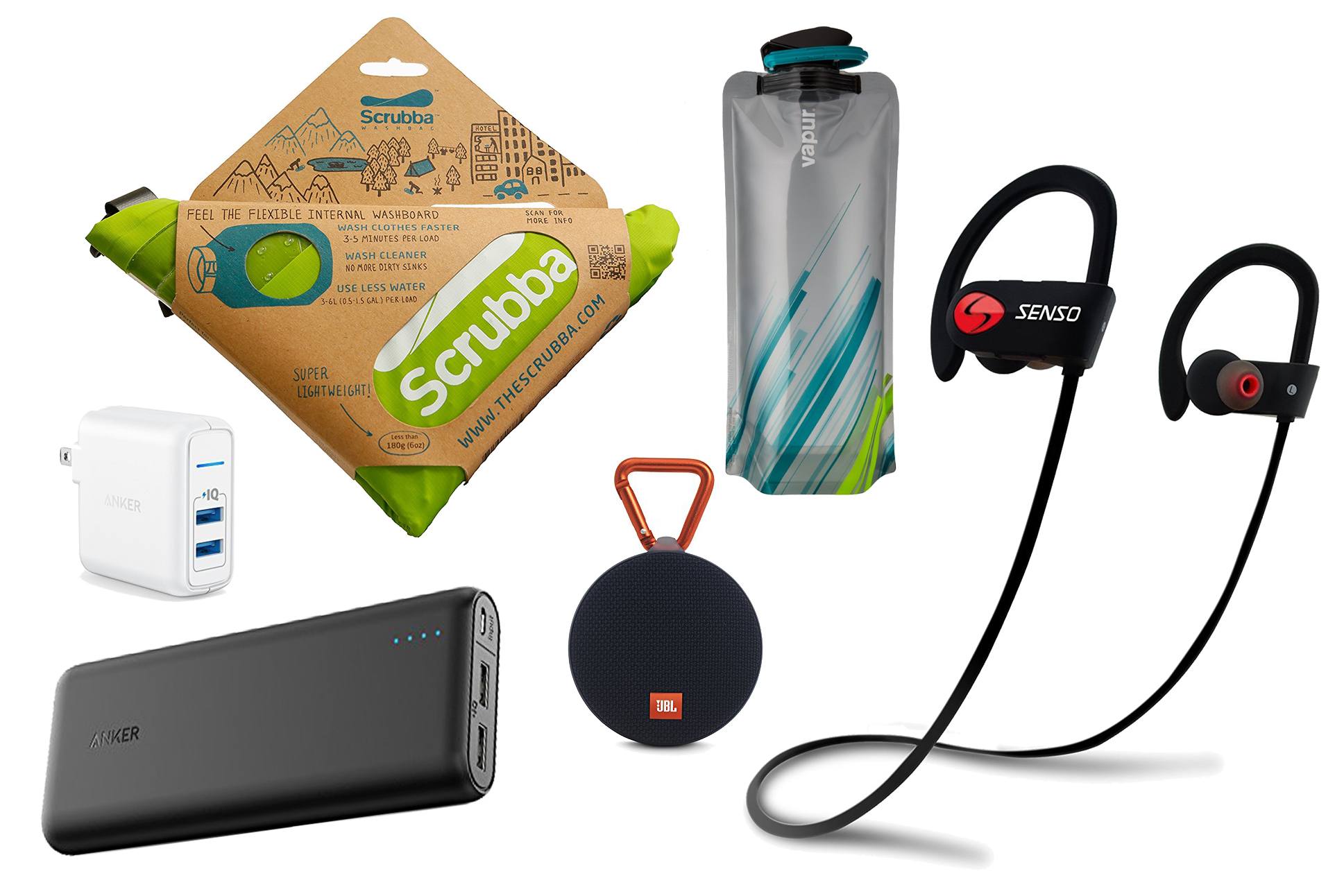 You can choose to rent the hotspot, or make a small investment to purchase your own Skyroam if you're a frequent traveler. Then, you can get unlimited data for a 24 hour periods of time! I travel everywhere with mine, and it's kept me connected in 50+ countries!
I always travel with ear plugs. You never know when you're going to wind up trying to sleep beside a noisy street or partying neighbor. Some styles are more comfortable than others, and I've found Hearos Ear Plugs Xtreme Protection to be good enough to sleep in.
Wireless headphones are so handy. SENSO Bluetooth Headphones are perfect for me because they are sweat proof and last for eight hours.
Waterproof Bluetooth speakers were made for poolside or tropical vacations. This speaker sounds amazing, can be connected wirelessly, and gives you eight hours on a single charge.
Plus, you don't have to worry about splashing it.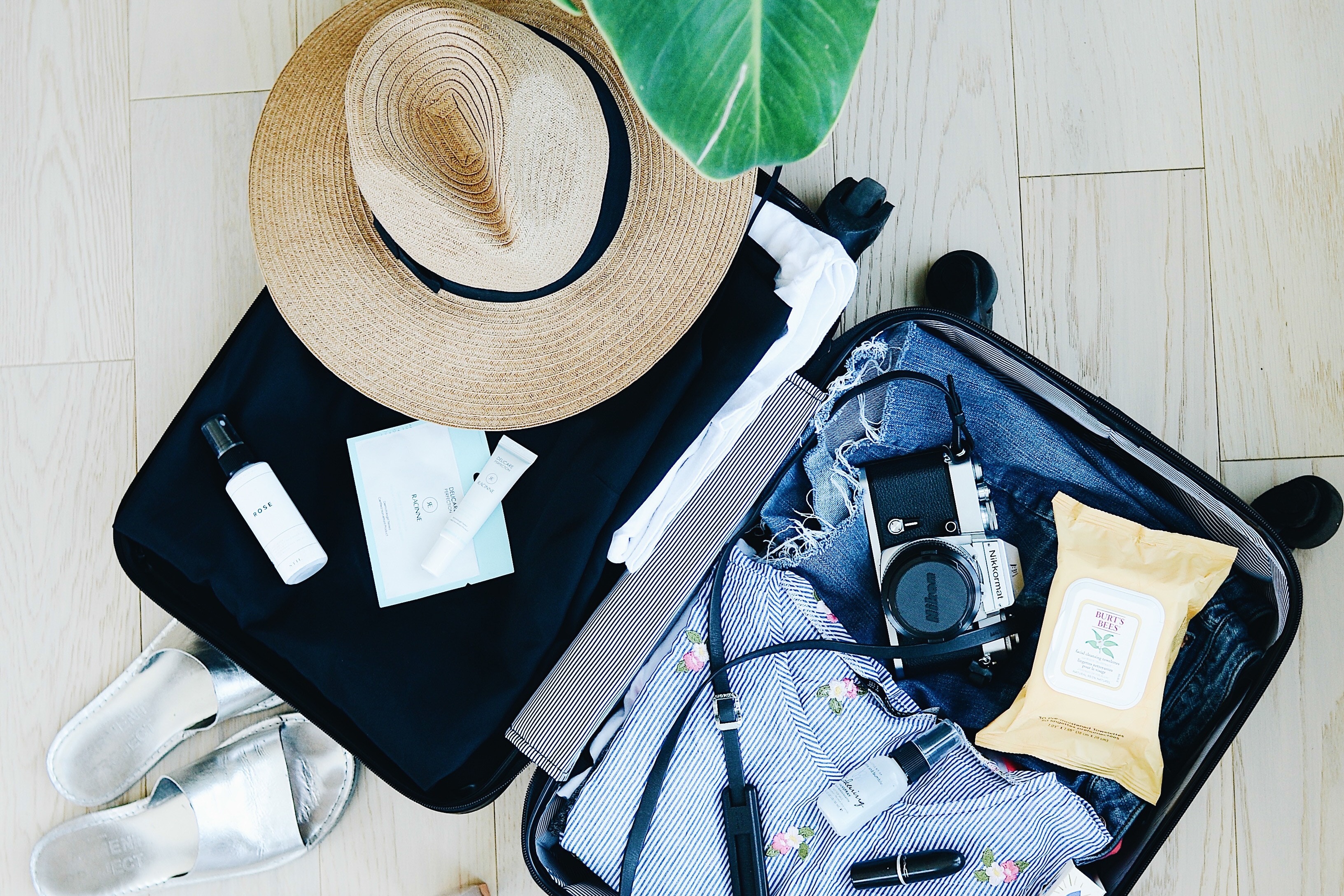 I always try to keep a Vapur Element Bottle in my bag. It takes up practically no space and weighs nothing, but you can get a full liter of water into it. It's especially handy for airports (who wants to pay $6 for a bottle of water?) and long walks.
It is also durable and BPA free, so you can keep using it for ages.
Living out of a suitcase is one of the biggest downsides of traveling so much. Packing cubes have made a huge difference in my ability to stay organized. They come in a wide variety of sizes so I can sort all of my stuff into different cubes and keep it structured.
I'm in love with this portable, personal humidifier. This cool humidifier works with a simple water bottle to add a bit of moisture to the air. When I'm traveling in dry climates, having this little device makes a world of difference for my skin and sinuses.
This microbial- and hydrolysis-resistant bag is genius. You can get a machine-quality wash anytime, anywhere! The Scrubba Portable Laundry System Wash Bag is perfect for long trips or anytime you will be away from a washing machine for a while.
Just grab some travel laundry soap ($9) and you're set.