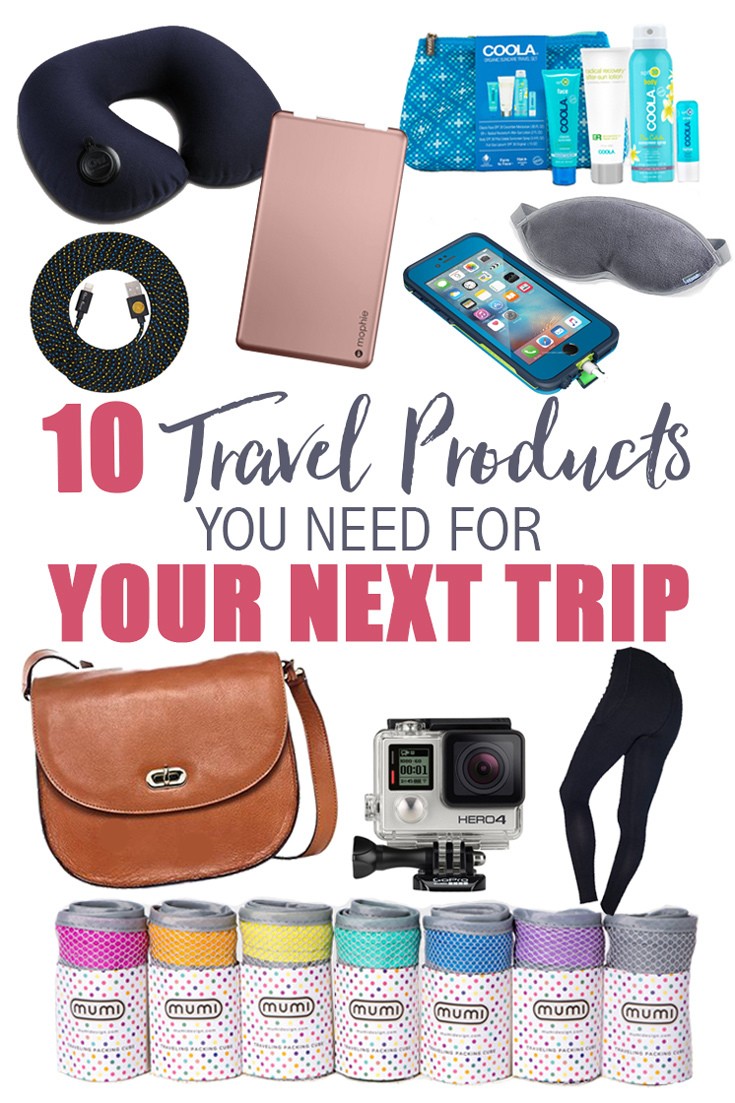 If there's one thing that can make or break your trip, it's preparation. Coming prepared for all of the inevitabilities of travel will make your journey infinitely easier.
From compression socks to neck pillows, life on the road doesn't have to mean roughing it up. Create comfort wherever you go so you can arrive refreshed, rested, and ready to take on the world.
Here's what I never leave home without & travel products you need for your next trip!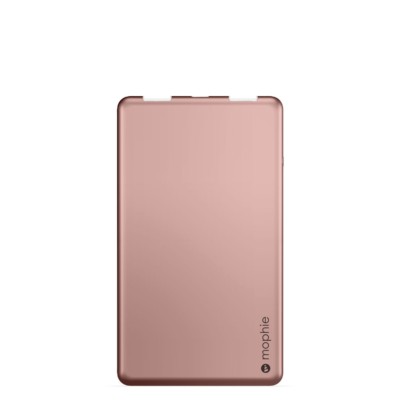 External Power Station
Stay charged when you're on the move! When your phone is roaming, your battery will die faster. From maps to e-books to music to emergency calls, your phone is essential.
An external power station will keep all of your portable USB devices charged all day. Charge it overnight and carry it everywhere. You'll never have to search for an outlet again.

Sleeping Mask
Spending long days on planes, trains, and buses can mean getting some much needed sleep. Don't let that time go to waste! Get a comfortable sleeping mask and you'll be able to doze off anytime, anywhere. Rather than searching for ways to pass the time, you can get some shut-eye and arrive feeling refreshed.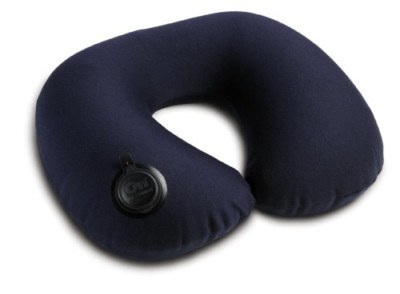 Neck Pillow
Another travel essential, neck pillows can transform any chair into a five-star bed. Or at least a place comfortable enough for you to drift off for a few hours. Find one you love and never travel without it.

GoPro HERO9 Black
Forget about phone pics. Make every shot Instagram ready with a proper camera. Perfect for adventure travelers, the GoPro HERO9 Black is a small and ultra-portable cam will allow you to take flawless, epic pics everywhere you go.

Packing Cubes
These are incredibly valuable for saving space while packing. With packing cubes, I'm able to shove so much more into my bag without creating a wrinkly, disheveled mess. On top of that, they keep me organized. I always know what's where and I rarely forget anything since it's all compartmentalized.

10ft Lightning Cable
Traveling usually means limited outlets. While it's rare to find a room that has enough plugs, you don't have to restrict yourself to the only corner you can find an outlet.
Carry a 10ft Lightning Cable so that you can stay connected on the go. Having a longer cord makes life so much easier. Upgrade and your future self will thank you.
Suncare
It's important to pamper your skin when you're on the go. As you guys might already know, I am serious about skincare. Loving the sun as much as I do, I know how important it is to protect your skin from long-term and short-term damage.
For me, COOLA Organic Suncare Travel Kit is a top travel pick. It's got all of the essentials and will leave your skin looking and feeling great.

Waterproof Phone Case
The last thing you want when you're out of the country is a broken phone. When you are on the go, it's important to protect your phone from water damage, cracks, and smashed screens with a durable case.
It's an insurance policy that'll pay for itself over and over again. If you've ever dealt with a broken screen or soaked phone, you know what I'm talking about all too well.

Compression Socks or Leggings
These sexy little numbers from RejuvaHealth are extremely important for frequent flyers. They'll prevent DVT, reduce leg stiffness, and prevent your ankles from swelling after long flights. You'll arrive feeling much more refreshed.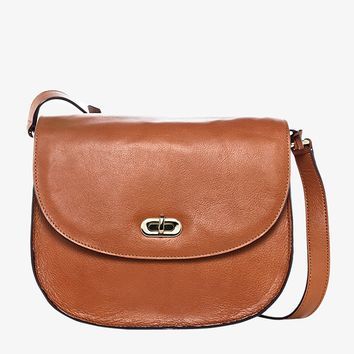 Camera Bag
Protect your gear with this ultra-practical bag. I love Lo & Sons Claremont bag because it has plenty of space to double as a day bag while keeping my camera safe and sound.
That's it! Remember, it's always best to pack smart. Rather than loading down your bag with everything you could possibly need, focus on getting all of the essentials that will make your life easy.