Portland continues its reputation as a hip and hipster-friendly town. With a plethora of mouth-watering restaurants and gorgeous sights, you can easily spend a few weekends in Stumptown and still not see it all.
A well-planned weekend will take you through the all the highlights this beautiful city has to offer.
Here is my ultimate guide to Portland in a weekend!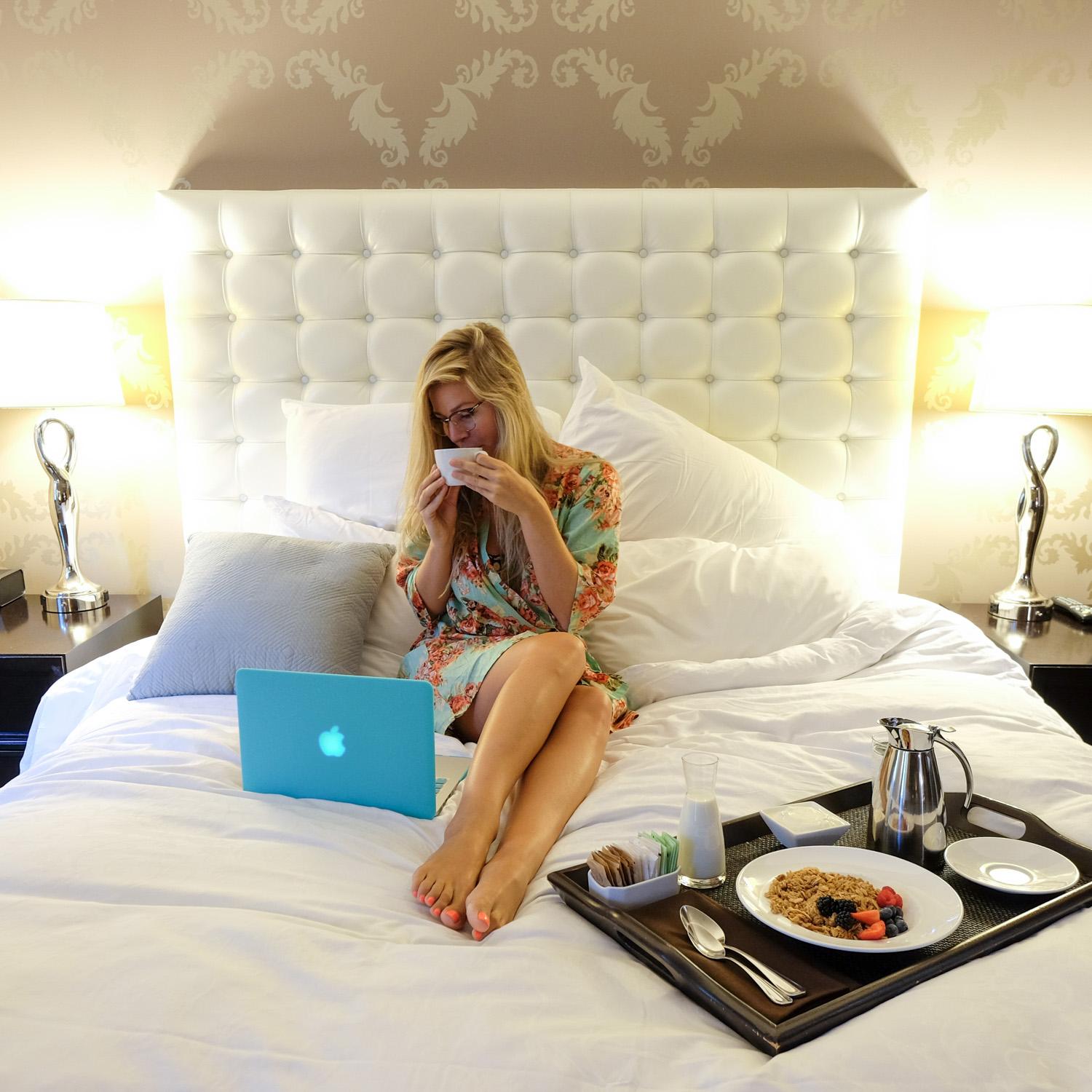 Where to Stay
On my last trip, I stayed at The Nines, a Luxury Collection Hotel—it is a classy and sophisticated experience, with luxurious decor and a sleek, modern interior. It'll take your breath away.
Recommended Hotels:
VRBO is also a great option for finding an affordable, private apartment or home during your trip to Portland!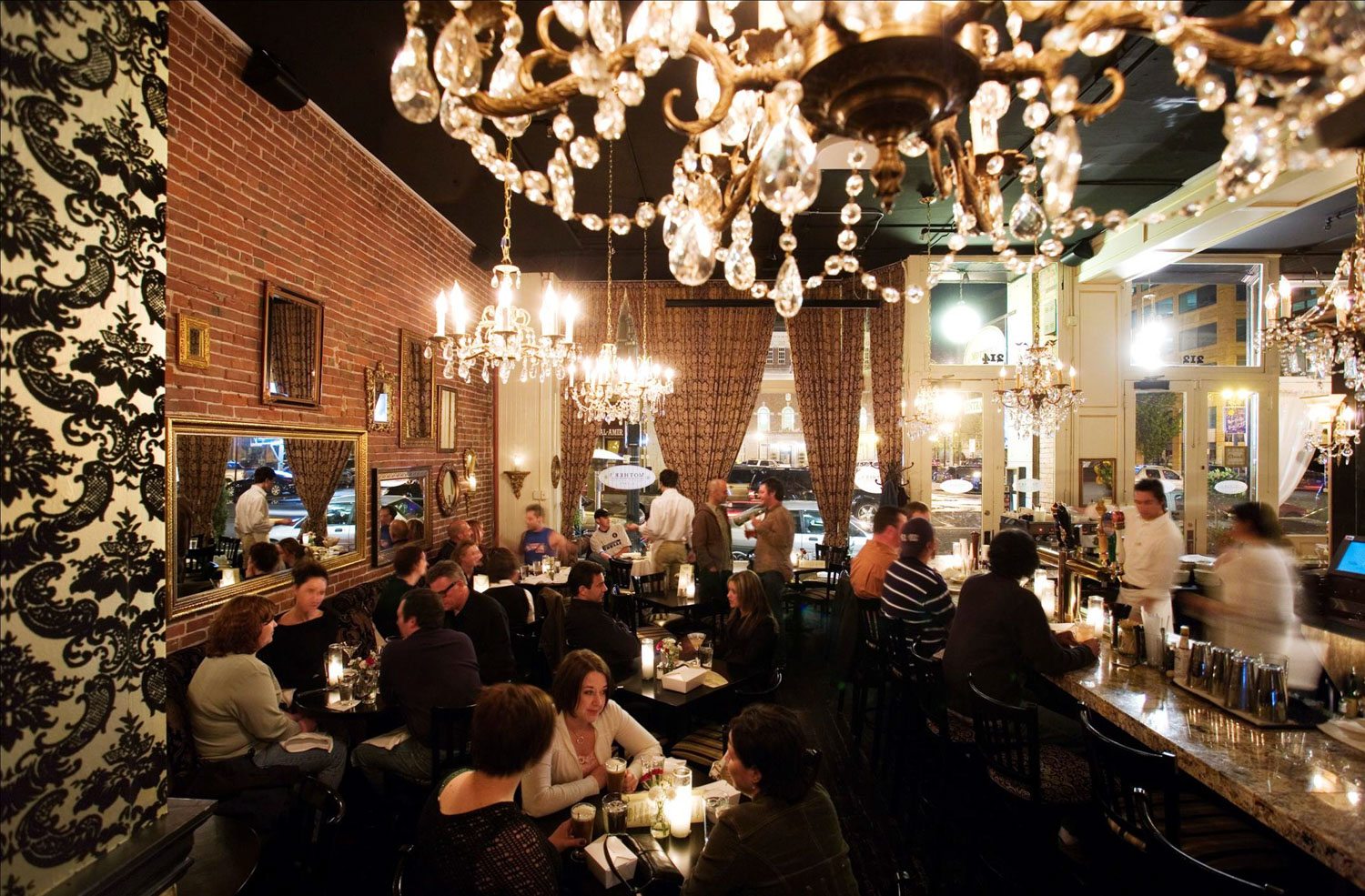 Breakfast  at  Mother's Bistro
Enjoy the delicious and homemade favorites at Mother's Bistro. You'll find kitchen classics like crunchy Belgian waffles, portobello scrambles, and homemade biscuits topped with gravy.
Mother's Bistro opened in 2000 as a small 90-seat restaurant. It was the child of chef Lisa Schroeder who first envisioned a menu full of timeless dishes made by mothers.
Join the rest of the brunch-goers at this popular restaurant or come back later for the slow-cooked pot roast and crab cakes!

Stroll the  Japanese Gardens
Located in the scenic West Hills of Portland, the Japanese Garden is an intimate space to get away from it all. Spanning 5.5 acres, the garden features five separate garden styles, a tea house, bubbling streams, and wooden walkways.
Wandering through the small bridges and beds of iris is a beautiful way to spend the afternoon.
Try to come in autumn when the garden plays host to moon-viewing nights with live music, tea, and sake.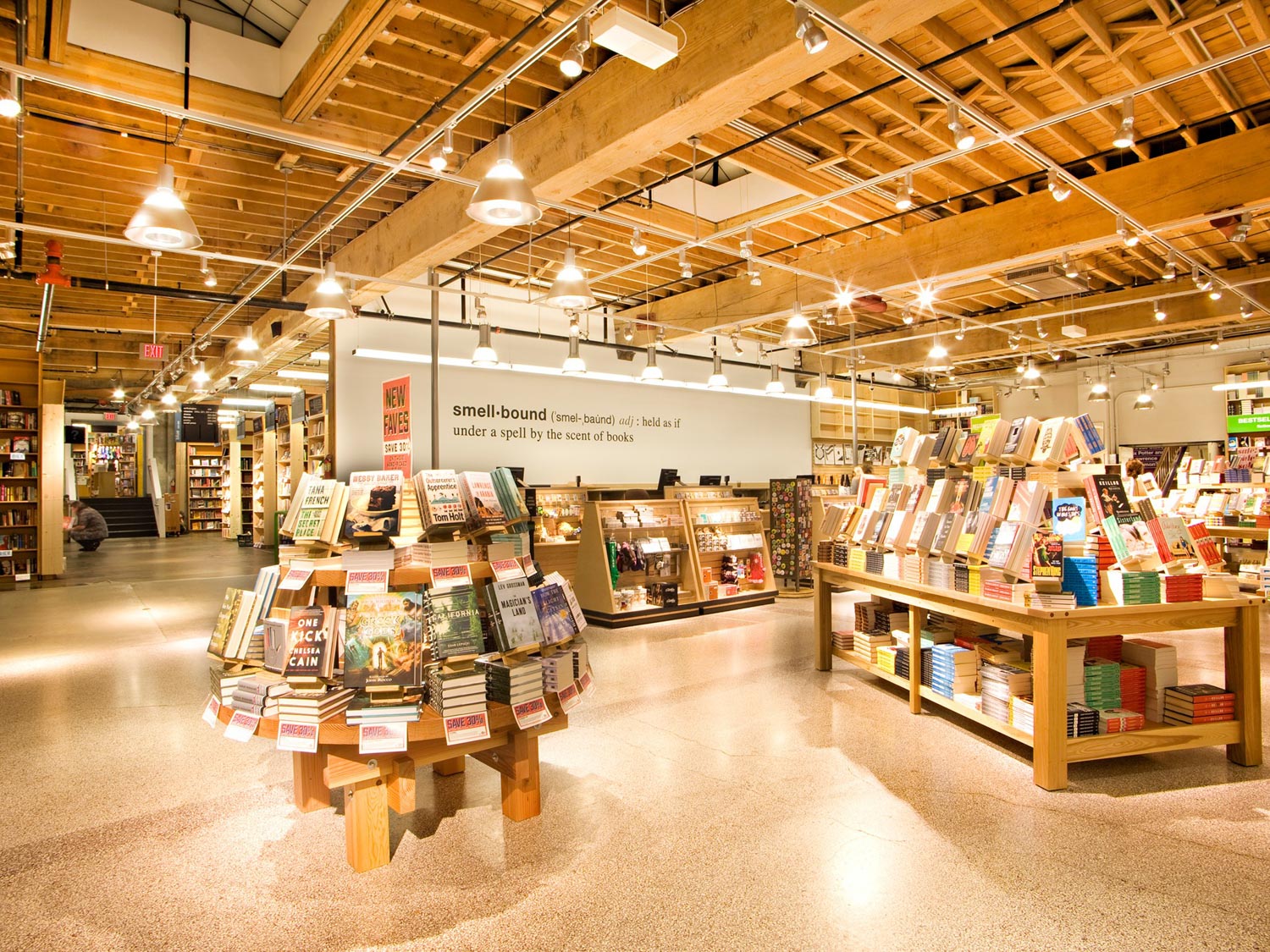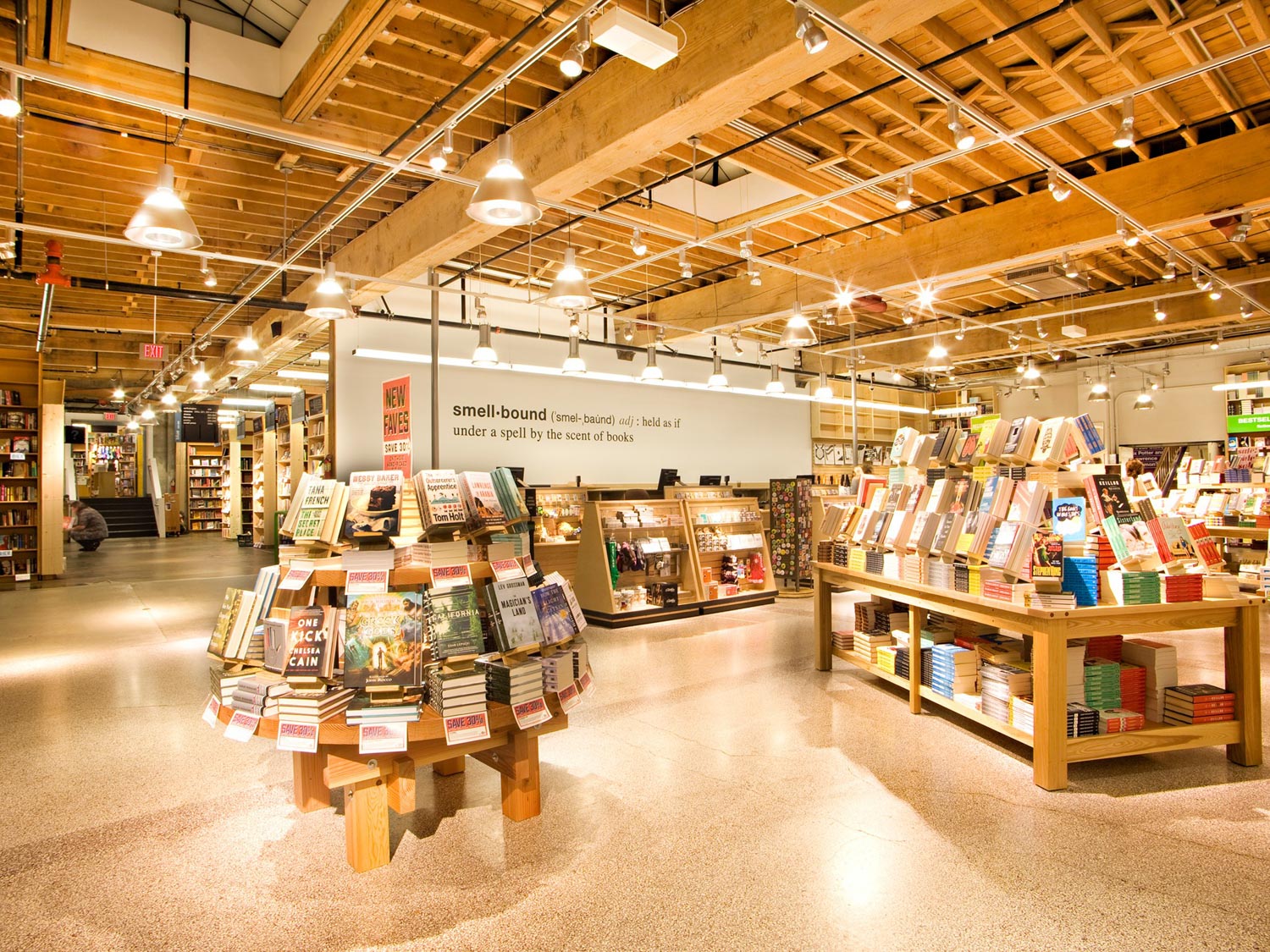 Source
Visit  Powell's City of Books
Powell's City of Books is the largest used bookstore in the world and continues to one of the most successful bookshops in the nation.
Though "city" is a misnomer, the building is massive— it takes up an entire city block— and they even provide a store map to navigate through the aisles and genres. Check the schedule for evening literary events and readings!

Coffee at  Stumptown
A staple in Portland, Stumptown Coffee started from humble origins on Southeast Division Street and quickly expanded throughout town and even up to Seattle.
Stumptown is well-known for coffee varietals and direct trade- and its delicious cold brew! The atmosphere tends to be work-centered, so bring your mac or order your grounds to go.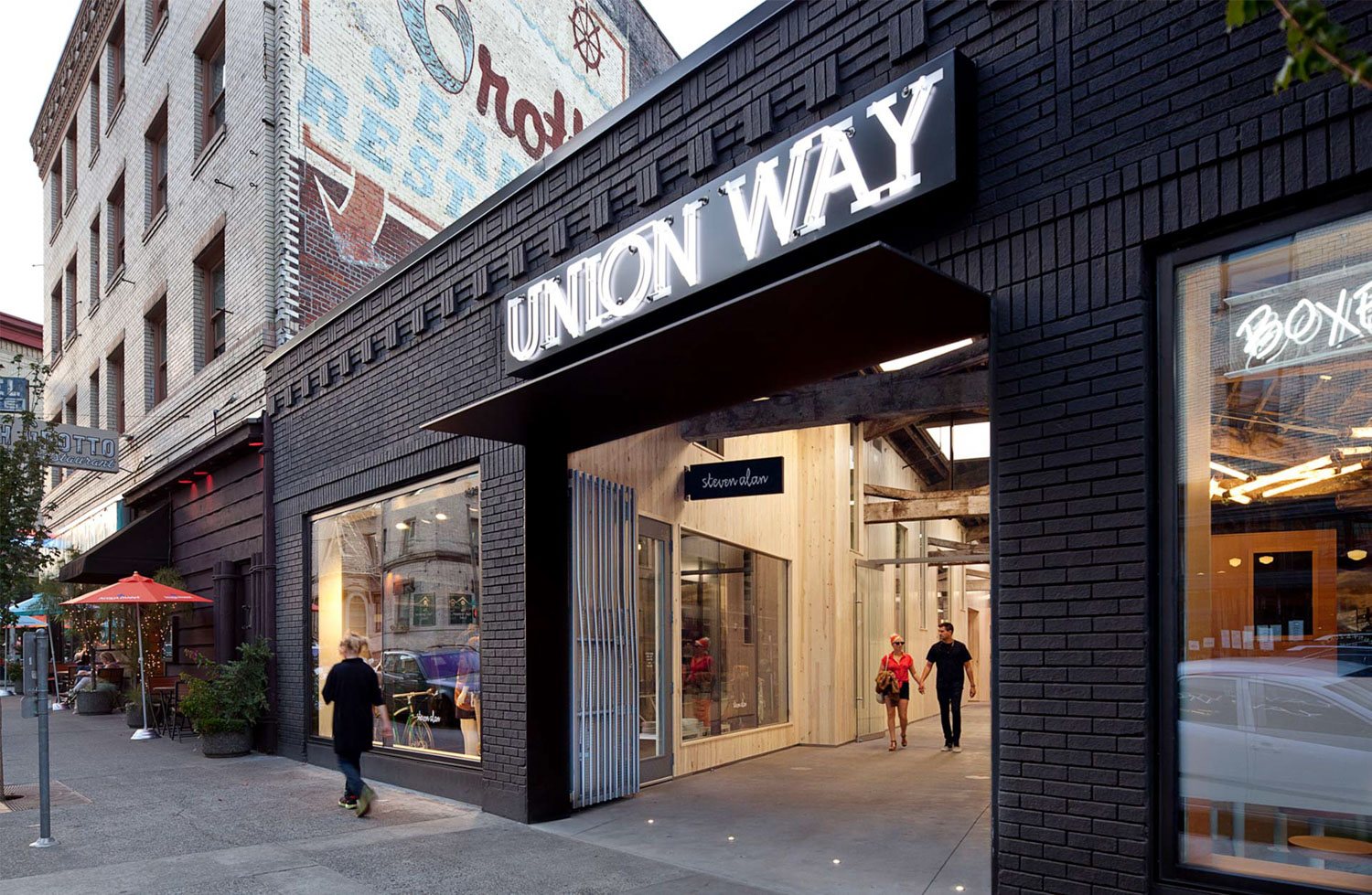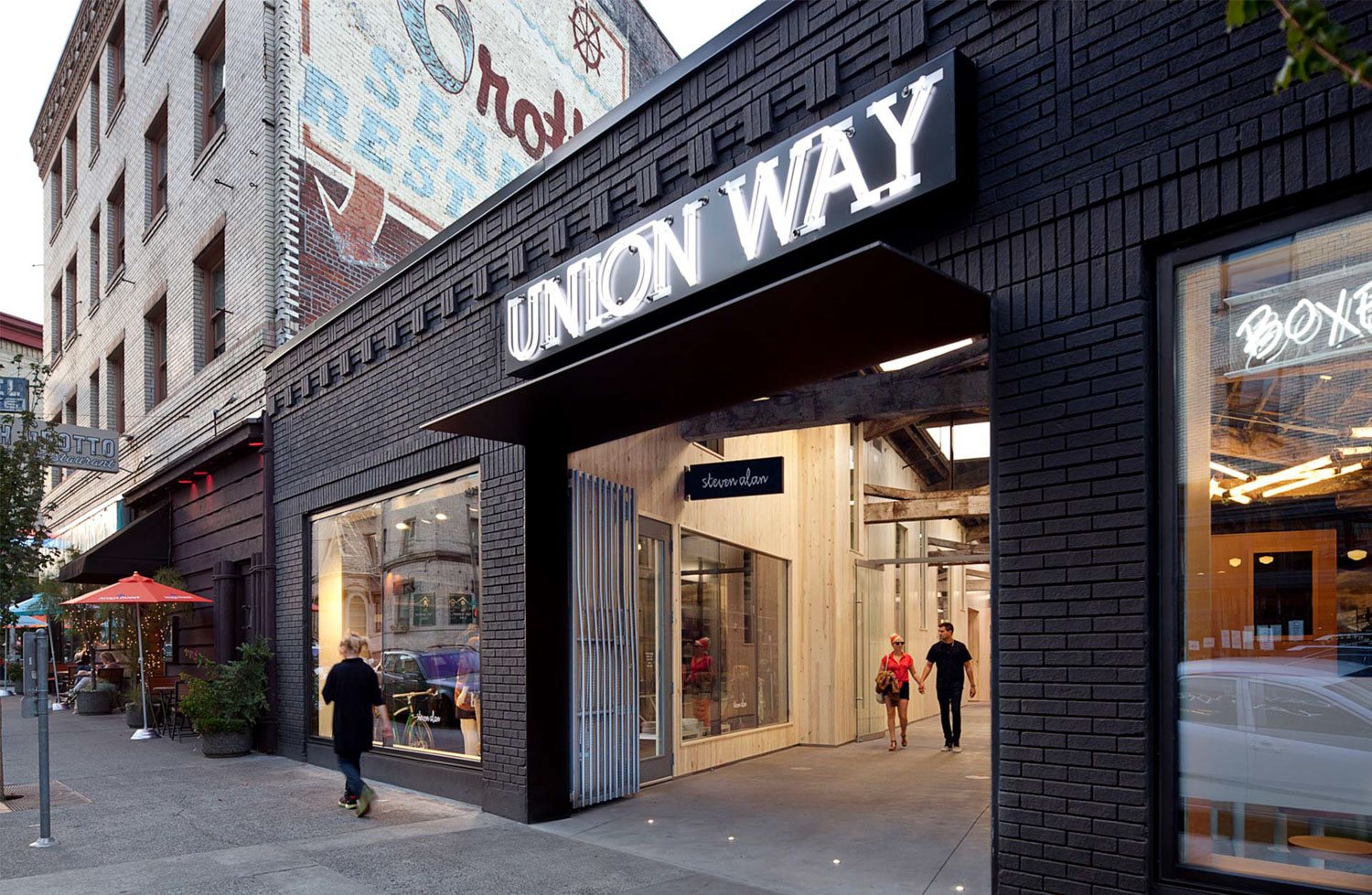 Shop at  Union Way
Located just across from Powell's Books, Union Way is a modern arcade that connects the West End with the Pearl District.
The alleyway is home to several shops and boutiques including Danner, the local boot brand, high-end Will Leather Goods, and Spruce Apothecary. Recently installed in summer 2013, the shopping area is also home to Little T Baker pastries and Quin candies.

Dinner at  Pok Pok
Pok Pok is a Portland classic that emerged from a food cart and now even has an offshoot in New York. The food is Thai with a modern, sophisticated twist, perfected by award-winning chef Andy Ricker.
Inside, the darkly furnished interior gives off an intimate, pub-like vibe. You absolutely must try the delicately grilled chicken legs, the house-made curries, and the mouth-watering soups.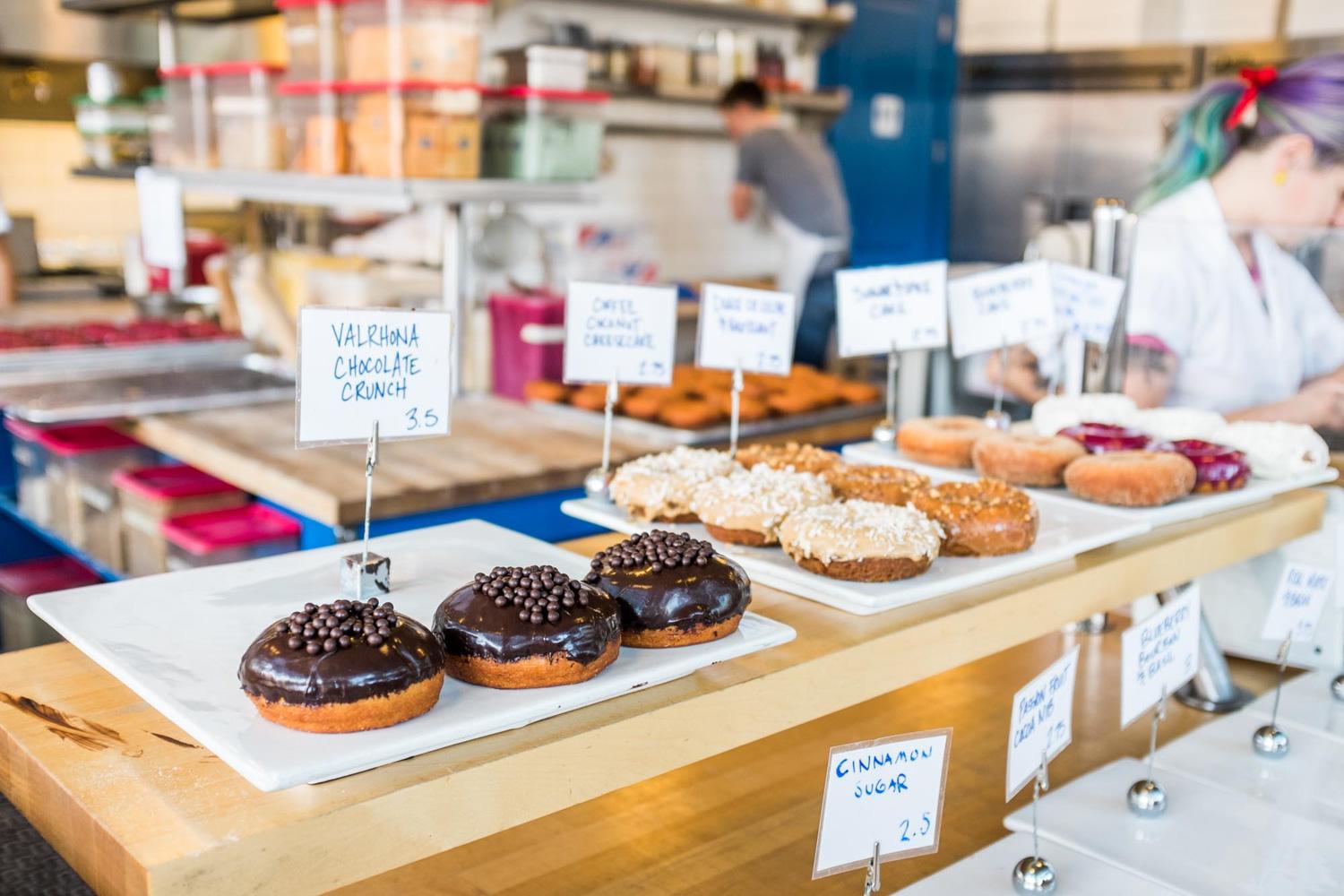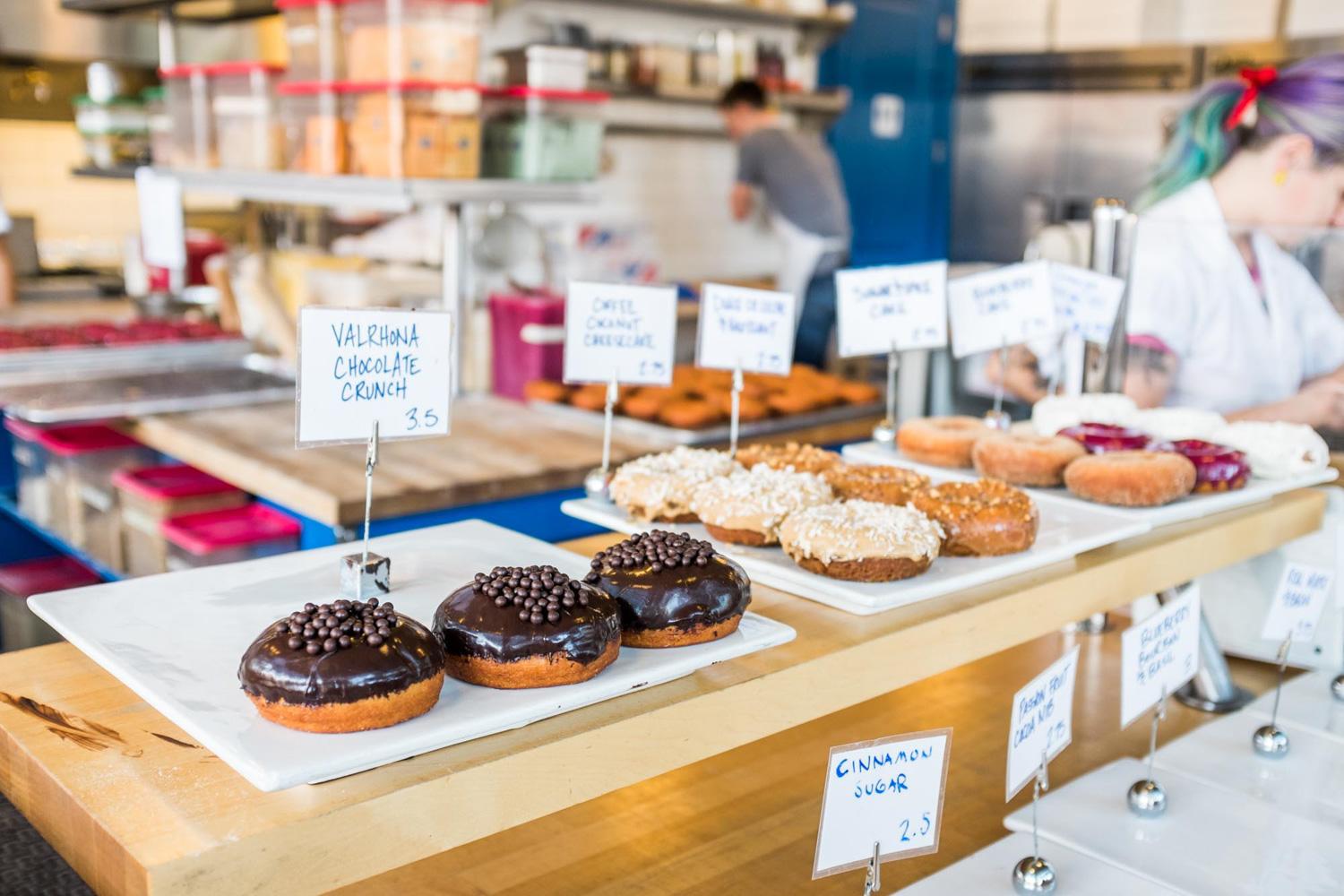 Source
Blue Star Donuts
Blue Star Donuts is a short walk away from Union Way and specializes in gourmet donuts and coffee. You'll definitely hear about the battle of the donut, and whether Voodoo or Blue Star is better.
If you want the best-tasting donuts (in my opinion), head to Blue Star!
Local favorites include blueberry with bourbon and basil, lemon poppyseed, bananas Foster and a Northwestern delight, maple bacon!

Take a Brewery Tour
With more than 60 breweries in Portland, there is ample opportunity to try some of the best IPAS, sours, and lagers the Northwest has to offer. It's impossible to sample them all, but you can get a glimpse by joining a beer tour.
Brewvana, a brewery tour company, invites up to 14 guests to spend an evening imbibing at favorite pubs.
Pick a neighborhood and go wild!
You can head to Southeast for local staples like Base Camp Brewing Co., The Commons, and Migration Brewing, or wheel over to the Pearl District for classics like Deschutes Brewery and Rogue Distillery. Each tour includes a pen and postcard, a pilsner glass to take home, and a palate-cleansing pretzel necklace.
Or if you're feeling adventurous, you can try BrewCycle, which gives small groups of 8-15 a unique trip on a giant wooden pedal-powered vehicle. Pedal your way through four city center breweries during happy hour.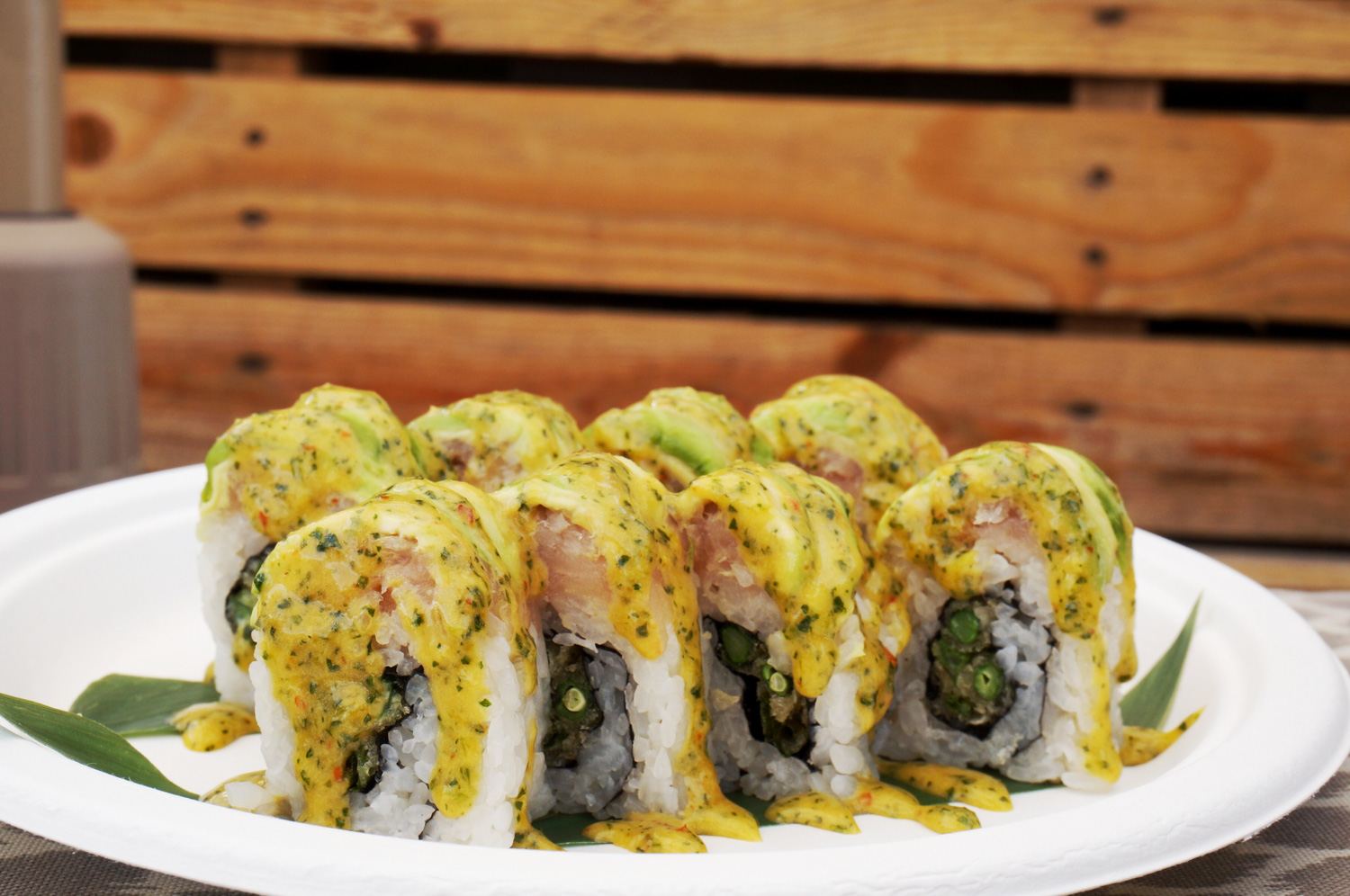 Sushi at  Bamboo
Bamboo Sushi is one of the first sustainable sushi joints in the country. Their vibe is stylish and chic, the food phenomenal.
With three sleek locations across town and mouth-watering dishes, it's no wonder that they remain one of the most popular places to impress a date.
The menu includes chargrilled shishito peppers, mackerel drizzled in red chile oil, braised short ribs, and of course top-grade sashimi. Top it all off with one of their signature cocktails or impressive choice of sake.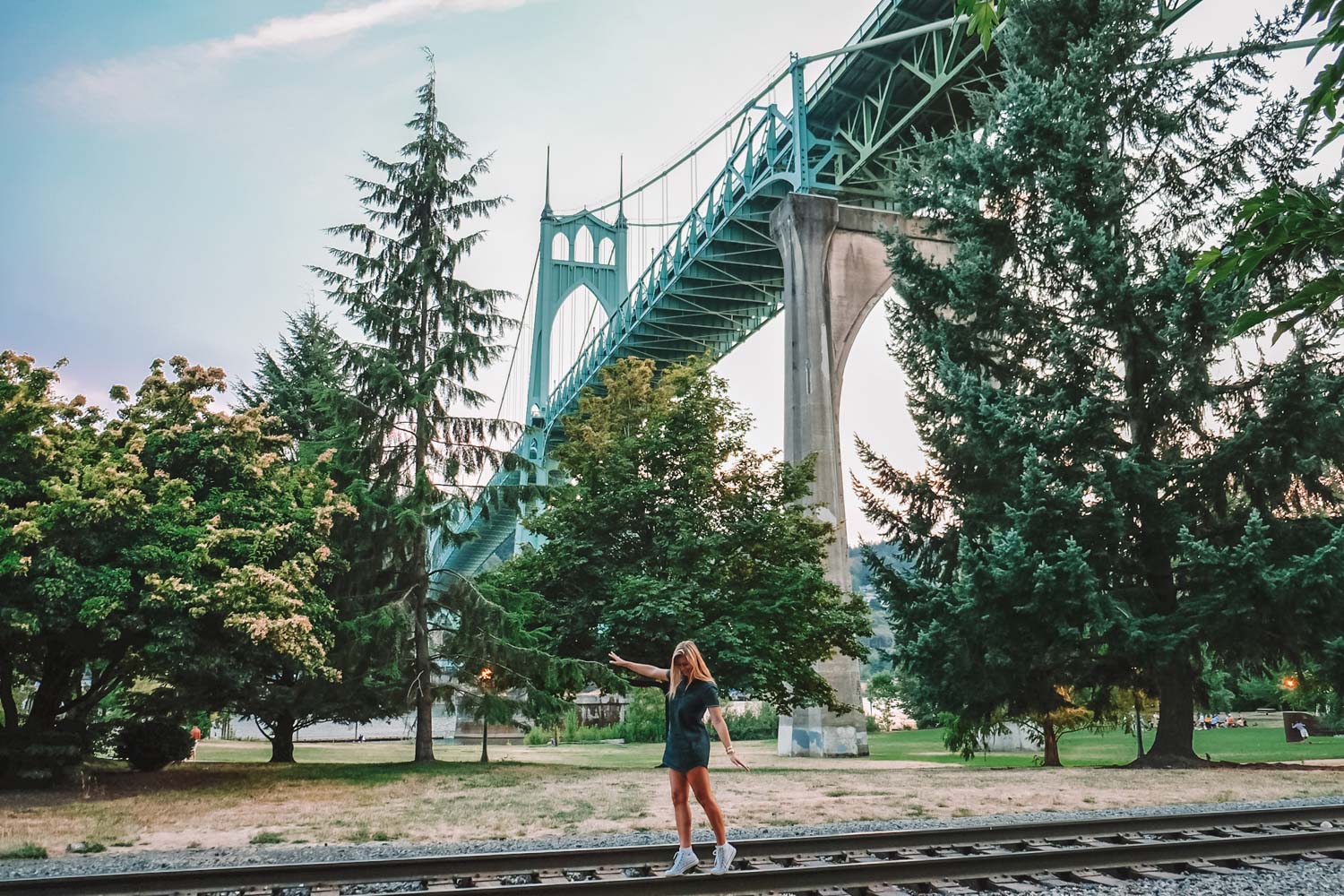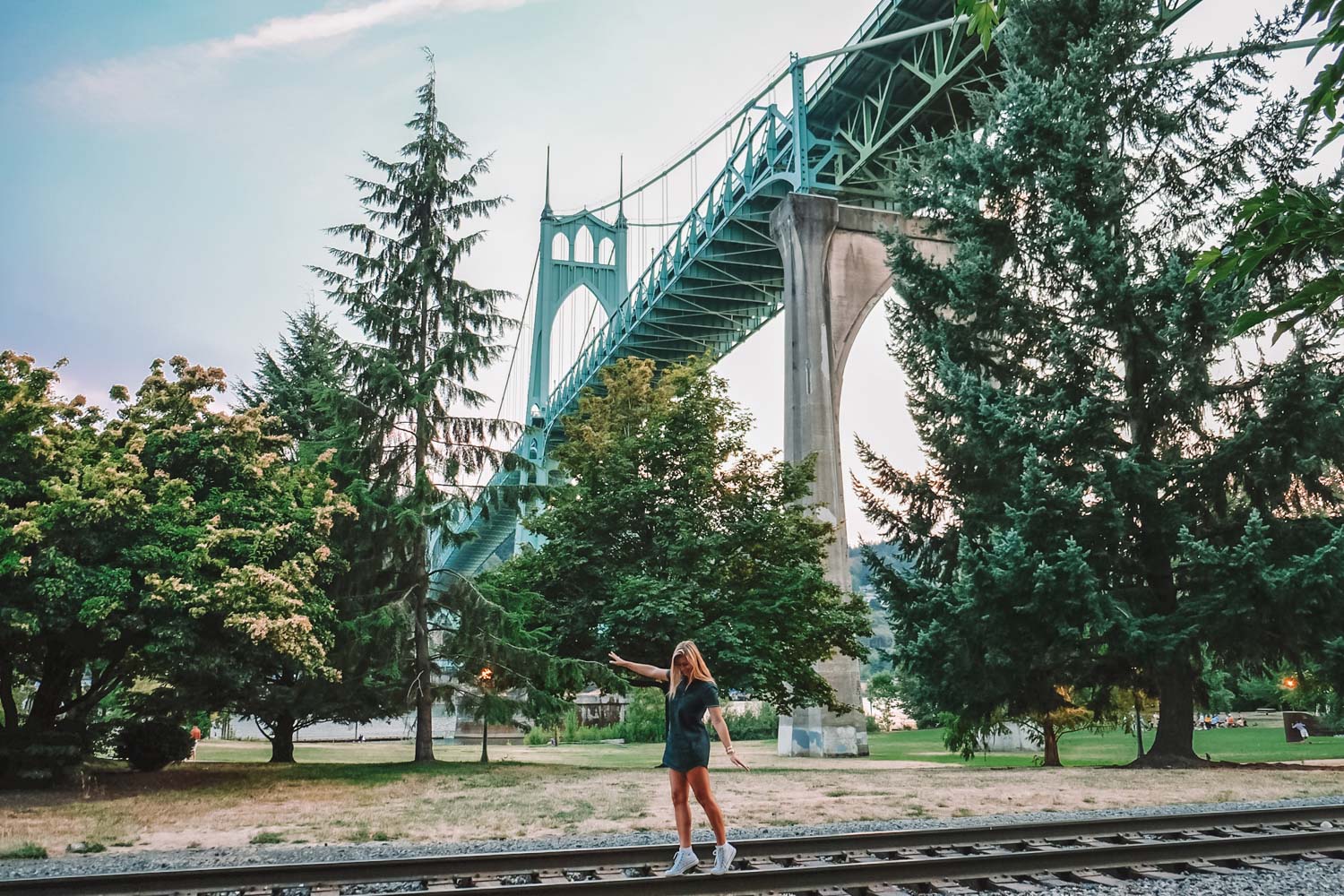 Sunset at  St. John's Bridge
In a city of bridges (there are 12), the winner of Portland's most beautiful bridge contest is always under dispute. It's hard to argue with citizens of the St. John's neighborhood, however.
Head over in the late afternoon, and you'll see what I mean. The bridge's regal structure is reminiscent of Gothic Cathedrals, towering over 400 feet at its tallest.
But it's at sunset that the bridge sings for its supper—lofty arches suspended beautifully over the undulating Willamette River and the dogwoods of Cathedral Park.
Don't forget your camera!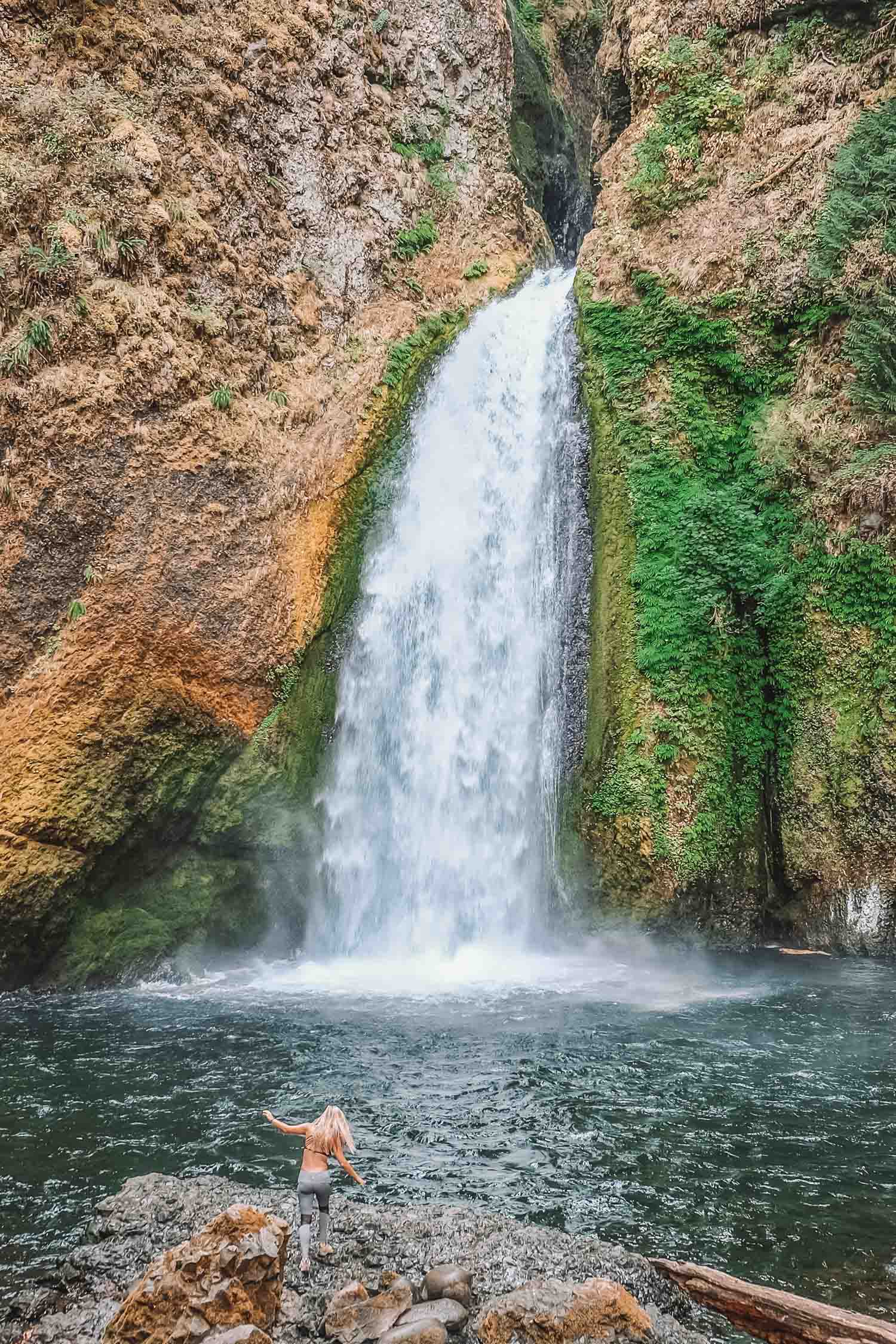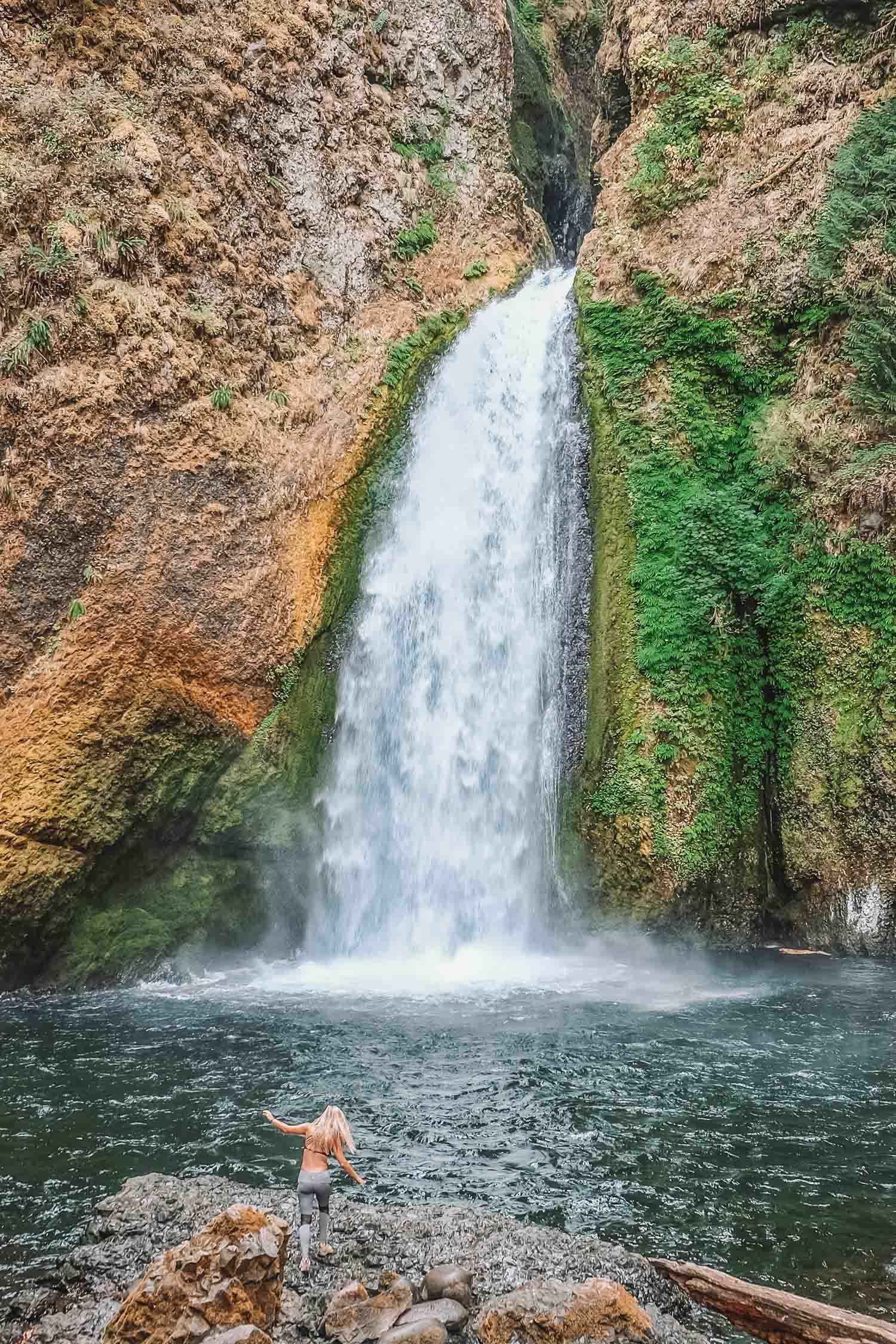 Day Trip to Waterfalls
East of Portland is the stunning Columbia River Gorge, home to many beautiful hiking trails and waterfalls. Multnomah Falls is by far the local and visitor's favorite.
This two-tiered cascade plunges 620 feet and is photo worthy all year long. A bit less crowded, but no less accessible is Wahclella Falls, an easy one-mile hike with pretty views of wildflowers and Tanner Creek.
If you're a bit more adventurous, try Lower Oneonta Falls—hikers have to traverse an infamous log jam and an icy creek to find the 100ft falls.
Be sure to bring your good boots and a rain jacket!