Hey hey to all my jetsetters out there! First of all, I want to say thank you SO MUCH for the outpouring of love and support this week as I launched my Jetsetter Bracelet Pack with Pura Vida—read more about the collab here! I had so much fun designing this pack and truly adore what the bracelets represent and Pura Vida's mission.
The Jetsetter Pack reflects some of my favorite colors that remind me of traveling around the world—from the pink of the beaches in Indonesia to the blue of the oceans in South Africa, these bracelets capture what inspires me most!
The pack includes 5 string bracelets, that are completely adjustable (from 2″ to 5″ in diameter), and come in shades of grey, teal, blush and rose gold and some super cute travel-inspired charms.
To say thank you, I'm giving away my Jetsetter Bracelet Packs to THREE of you lovely readers! 
Again, thank you so much to all you lovely travelers. I am so in awe of this community, how we continually encourage each other to seek out all the incredible places and cultures in this world and grow as we soak it all in. Don't ever let that curiosity fade. 🙂

Enter for Your Chance to Win!
Enter to win below! We're picking three winners! Each action in the giveaway puts your name in the hat — so you can get multiple entries!
Giveaway ends on Friday, August 9th at 11:45 pm PST. Winners will be contacted via email on August 10th.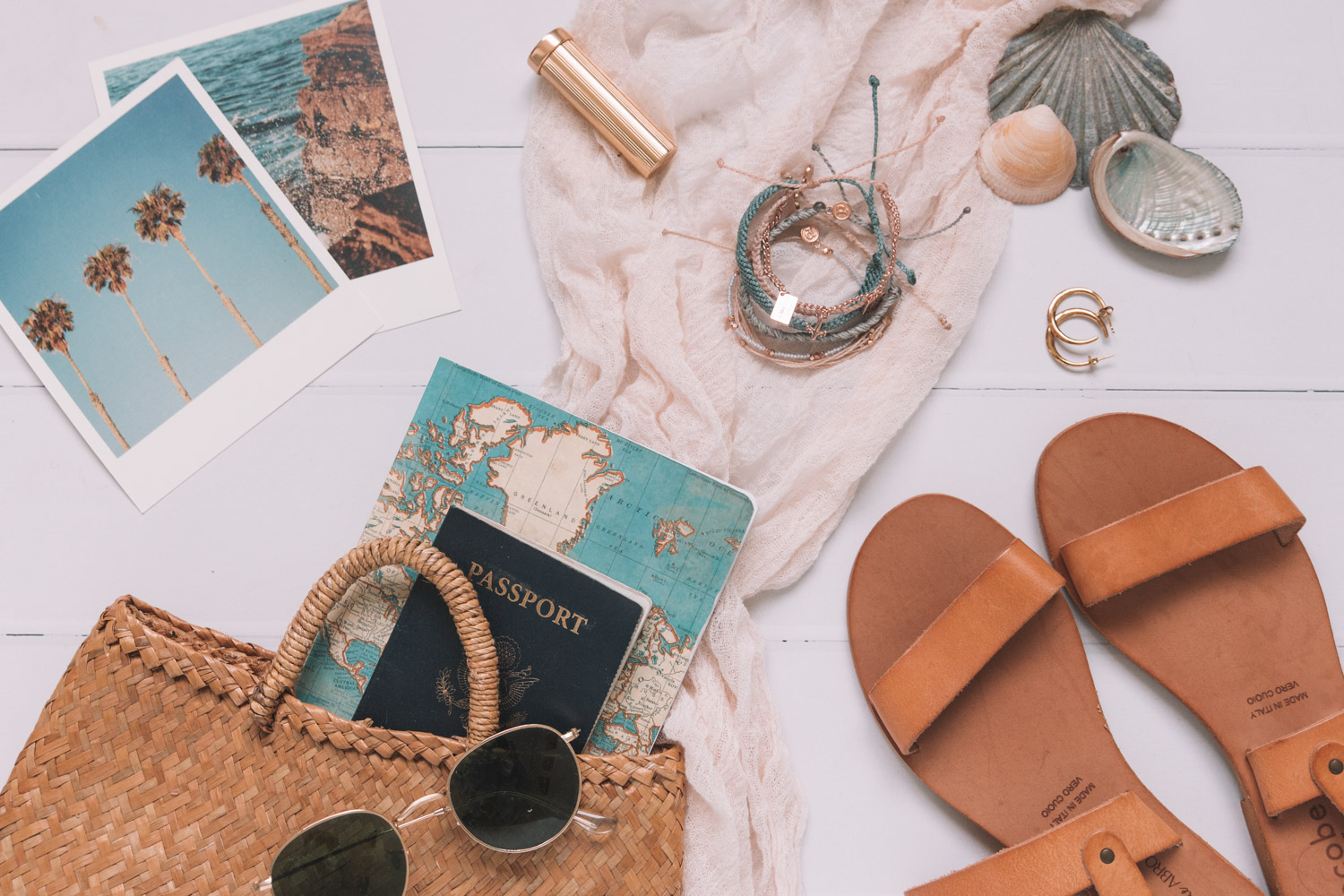 Wear Them Anywhere
I love that they're simple and chic, so they can pair with just about any outfit.
The bracelets are 100% waterproof as they're wax-coated—so you can hit the pool, beach and even take a shower with them on…no worries! You can also size them up or down, so they're easy to take on and off. But I personally love the character the bracelets develop the more you wear them!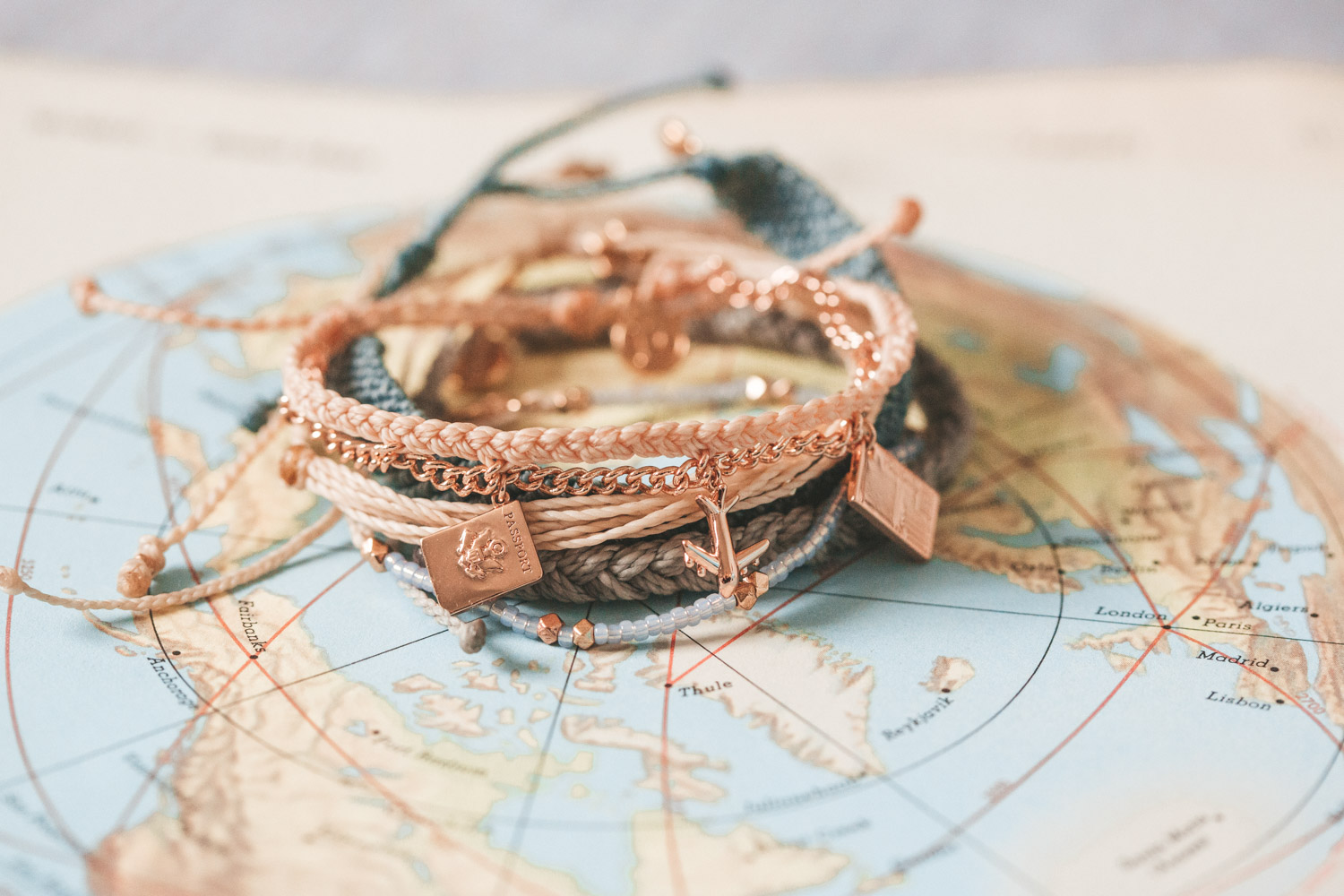 I'd love to know how you'd wear this bracelet stack…and where! Let me know in the comments below! 
Can't wait for the giveaway and want to snag your own bracelet pack now?