Jewelry is one of my favorite things to collect when I travel—I like that I can easily incorporate it into my daily outfits and how each piece captures the memory of a destination.
So, when Pura Vida approached me about collaborating on a bracelet pack, I was so on board!
The founders of Pura Vida, Griffin Thall and Paul Goodman, are good friends of mine from college — we all graduated from San Diego State University. I've always loved that Pura Vida Bracelets provides full-time jobs to artisans worldwide, and donates millions to charity through products that give back.
When you can empower others while doing something you love, I truly believe that's where the magic happens.
These bracelets provide a steady income for people around the world, and I also want them to inspire you. Yes, you! I channeled some of my favorite places on Earth to serve as a reminder of all the beauty in this world and to spark joy as you continue to create and explore new destinations.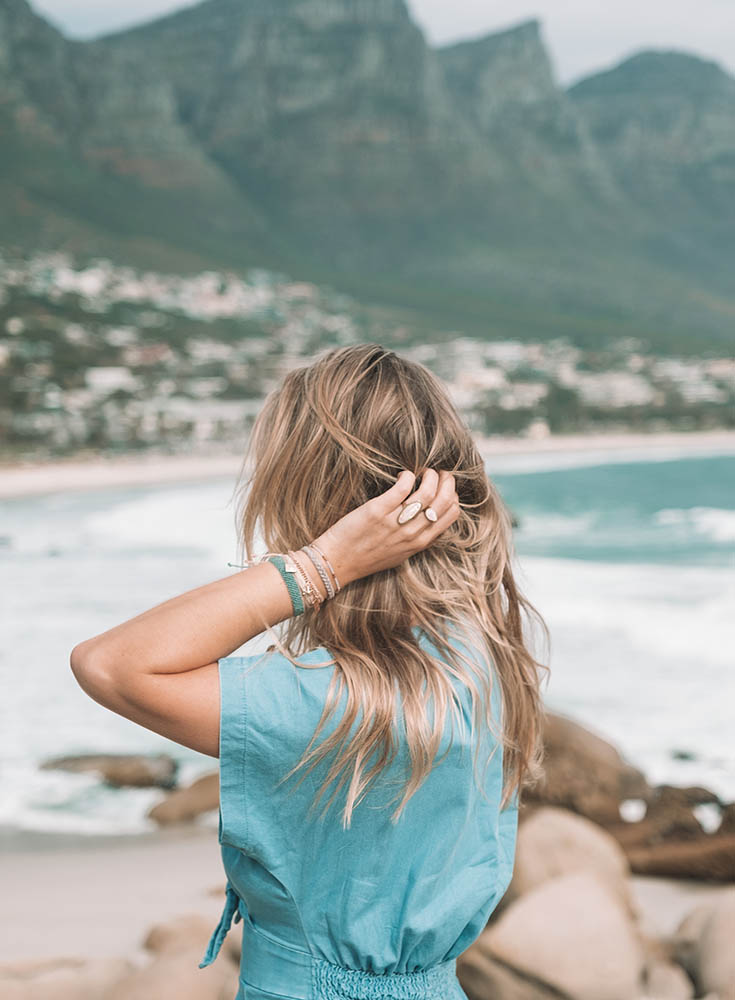 The Jetsetter Bracelet Pack
I designed The Jetsetter Pack for all you wanderlusters out there! I knew I wanted the pack to reflect some of my favorite colors that remind me of traveling around the world — from the pink of the beaches in Indonesia to the blue of the oceans in South Africa, these bracelets represent what inspires me most!
The pack includes 5 string bracelets, that are completely adjustable (from 2″ to 5″ in diameter), and come in shades of grey, teal, blush and rose gold and some super cute travel-inspired charms.
I knew I wanted to include a charm bracelet in the pack — because HOW CUTE?!
I love rose gold hues, and these charms pair so well with other colors. You can also mix-and-match the bracelets, so anyone can be worn on its own, or you can rock them all together in a stack.
I love that they're simple and chic, so they can pair with just about any outfit.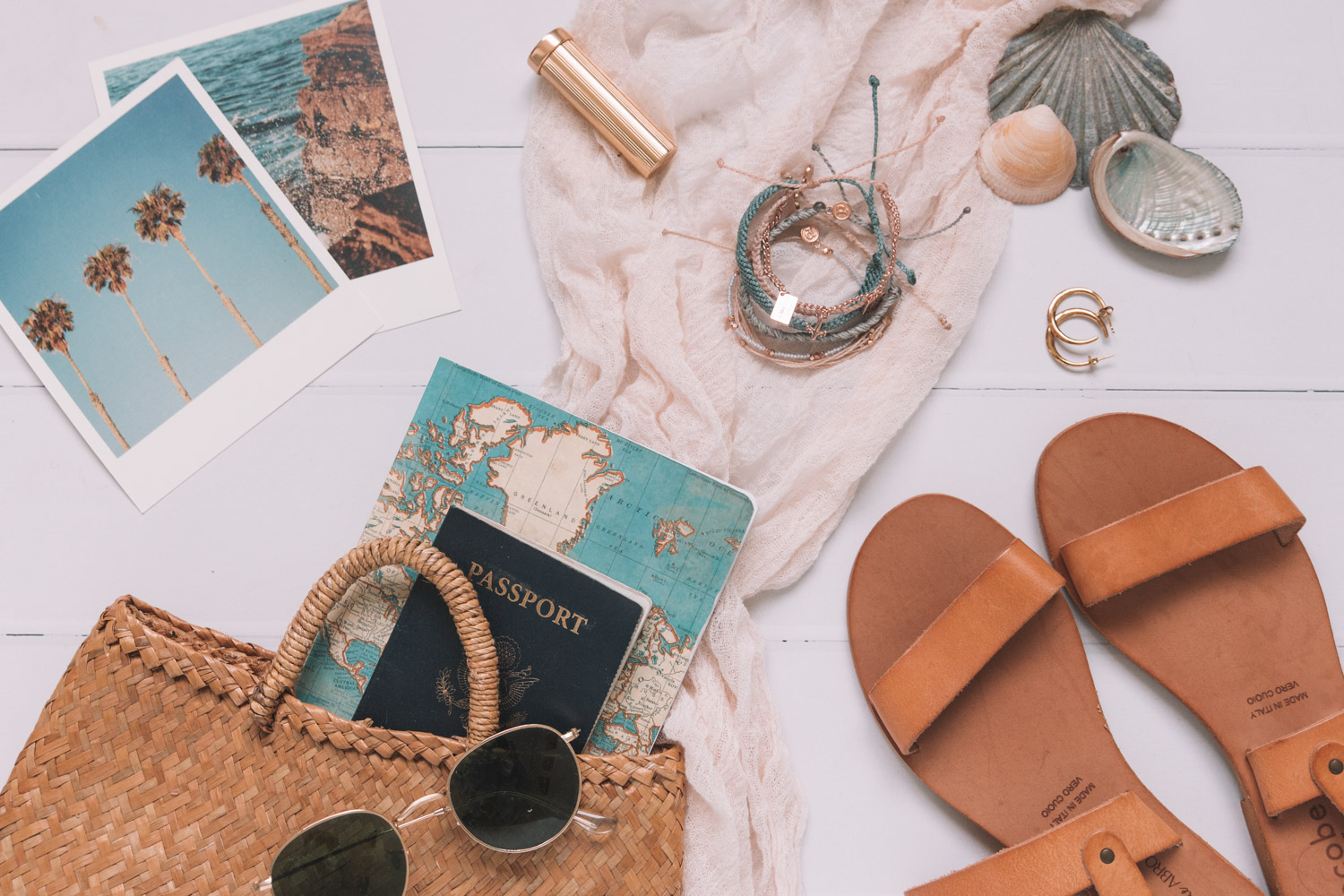 Every bracelet in the pack is 100% waterproof (because they are wax-coated) so you can hit the pool, beach and even take a shower with them on. Wearing your bracelets every day only enhances the natural look and feel.
Plus, you can easily size them up or down, meaning they fit all wrists—even child's sizes!
That means you can get a matching set for you and your best gal pals (or perhaps the little adventuress in your life!).
Want The Jetsetter Bracelet Pack for yourself?
Don't Forget
Use my hashtag #TheBlondeAbroadxPuraVida when posting photos with your Jetsetter Pack!
I can't wait to see your adventures!