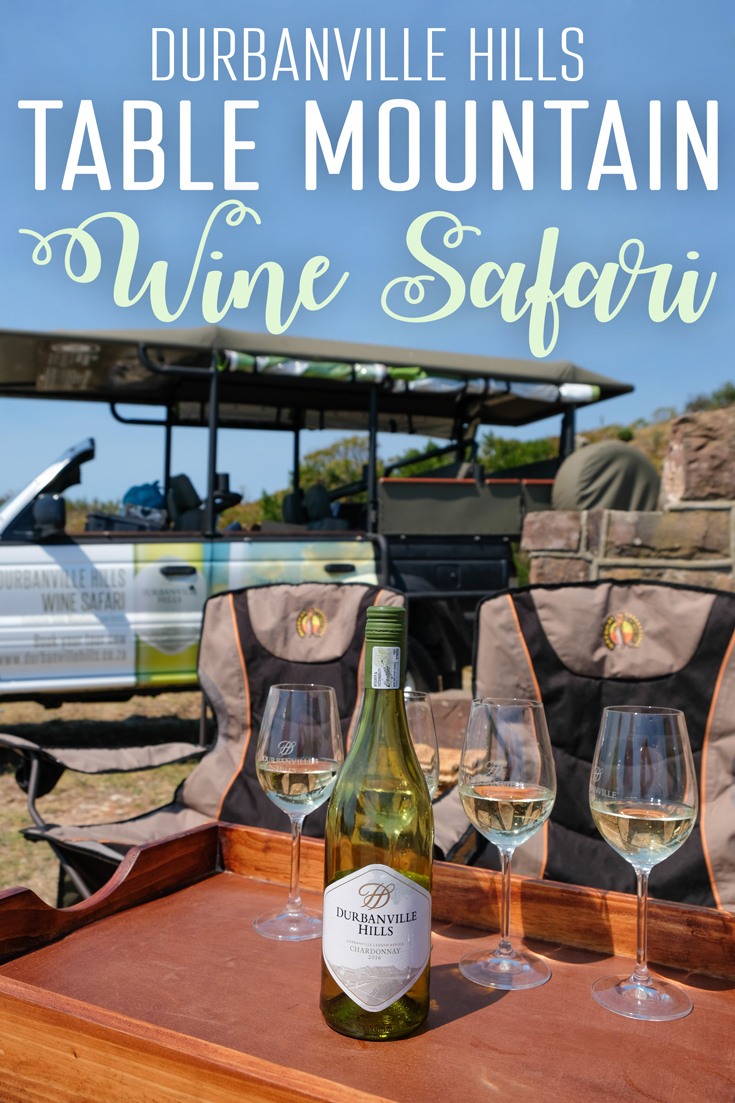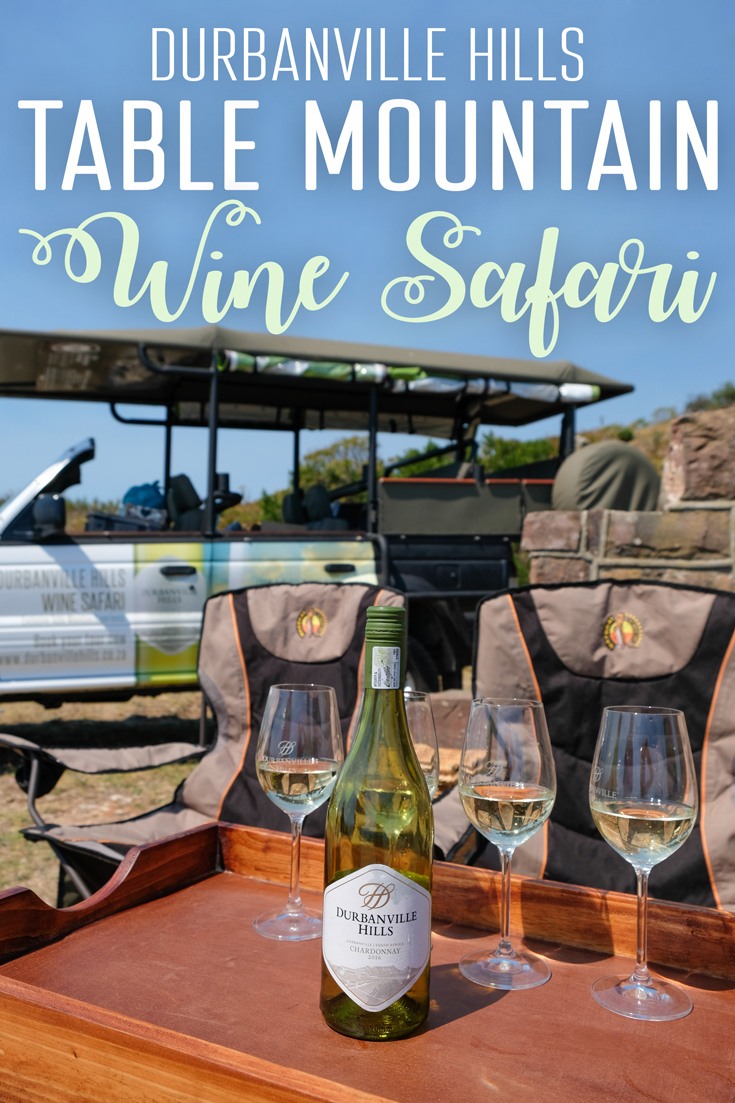 Table Mountain is an iconic landmark in Cape Town but, rather than hiking or taking the cable car up, there's another unique way to see the views and make your way around the mountain– a wine safari!
While my mom was visiting me in Cape Town, my friend Natalie, from Tails of a Mermaid, recommended Durbanville Hills wine safari up Table Mountain! It's a great experience for tourists and locals alike because this company is the only one that has access to private roads around the mountain.
Incredible wine, a scenic drive around Table Mountain and sweeping views down to Cape Town? Sign me up!

The Wine Safari
The safari route started at the bottom of Table Mountain where Henri, the friendly guide, picked us up in the Durbanville Hills safari truck. Over the next few hours, we drove our way up Table Mountain, by way of a road that's normally off-limits to the public.
Henri shared interesting stories, history, and facts about local plants and animals during the drive. At one far end of the mountain overlooking a beautiful view of the city, we stopped to set up chairs and sip on some of Durbanville Hills' finest wines.
After that, we made our way down the mountain, then up the other side to a new vantage point of the ocean. Here, Henri set up a beautiful picnic lunch. We had views of both Camps Bay beach and Lion's Head while we ate and sipped, you guessed it,
… more wine!

Pricing
As with many things in South Africa, you can have an incredible day out on the cheap, and enjoy glasses of wine, a lovely lunch, and friendly conversation. The whole excursion was about R500 per person—that's only forty bucks!
A great value for a great experience!

Helpful Tips
Getting to Table Mountain:  You can either take an Uber to the base of the mountain or park your car at the South African National (SAN) Parks office.
*BONUS TIP: Take the cable car up Table Mountain before your wine safari for an incredible view from the top. If you have time, book your ticket online.
Clothing: When you are getting ready to go, be sure to pack for a range of weather conditions. The day can change quickly in South Africa, so dress in layers.
Essentials: You will also want to be sure to take sunscreen, a hat, and sunglasses. And, of course, take your camera! You won't want to miss these incredibly photogenic landscapes.

How to Book the Wine Safari
You can opt for a morning or evening wine safari. Durbanville Hills is flexible and should be able to find a time that works for you. In our case, we started our tour at 10 a.m. and were back to the SAN Parks office at Table Mountain National Park by 3 p.m.
That gave us ample time to try the wine, have a light lunch, and take in the scenery.

Want to book your own adventure? You can
book online
, or contact the guide, Henri Bruce, directly by phone (+076 788 4992) or
email
!