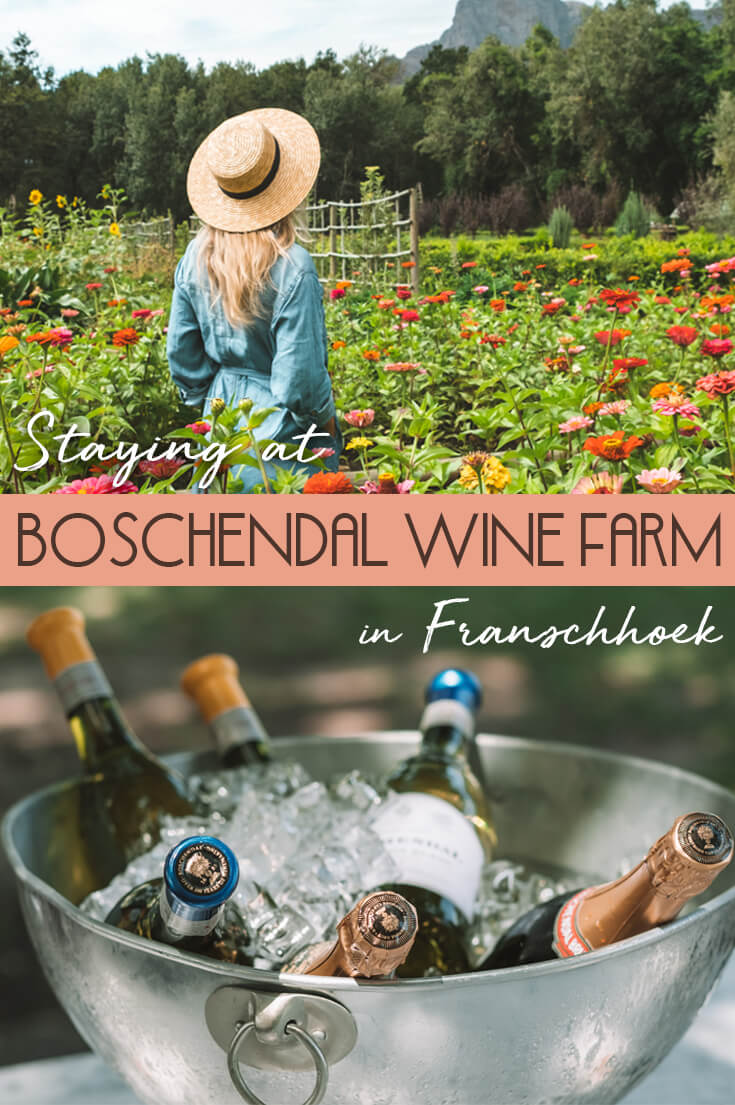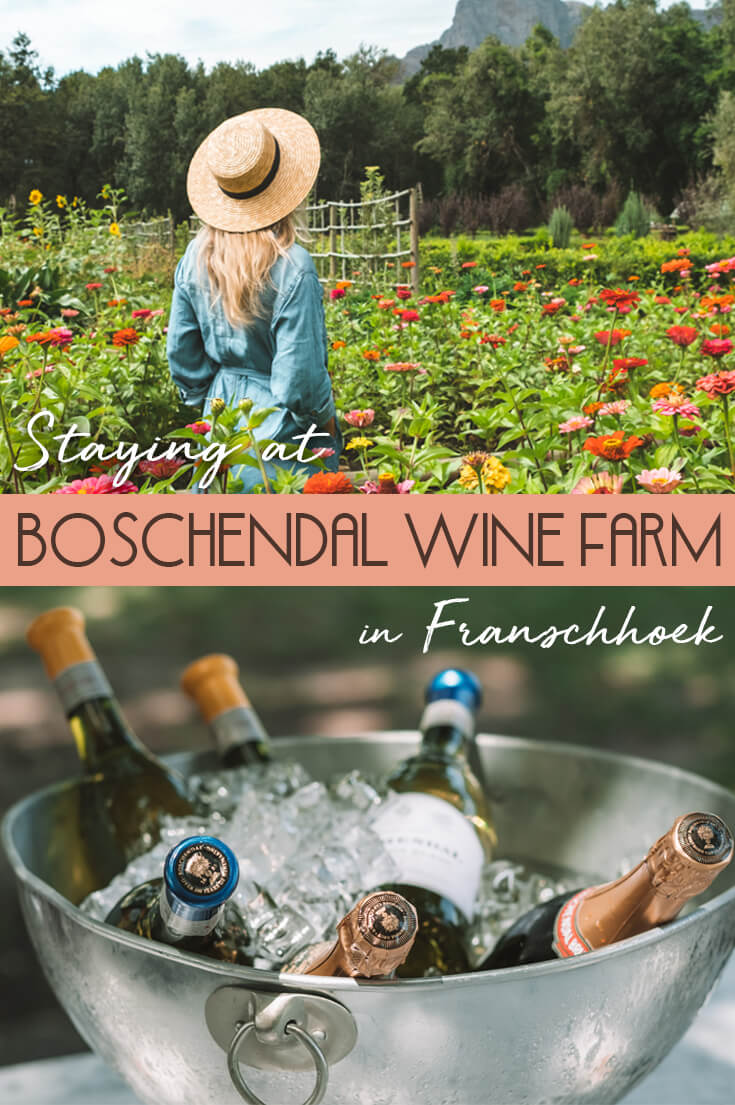 You heard it here first: South Africa may just be the world's best wine region. With exceptional flavors, affordable luxury and crazy beautiful landscapes, the famous Stellenbosch and Franschhoek wine lands have it all.
Being totally in love with this region, I jumped at the chance to stay at Boschendal Wine Farm, a do-it-all wine farm less than an hour from Cape Town located in the heart of the Stellenbosch-Franschhoek region. I've also hosted groups on my TBA Escapes South Africa Photography Tours here and can confirm it is THE BEST wine farm for groups and even weddings.
So, foodies and wine-lovers, here's what you need to know about staying at Boschendal Wine Farm in Franschhoek, South Africa.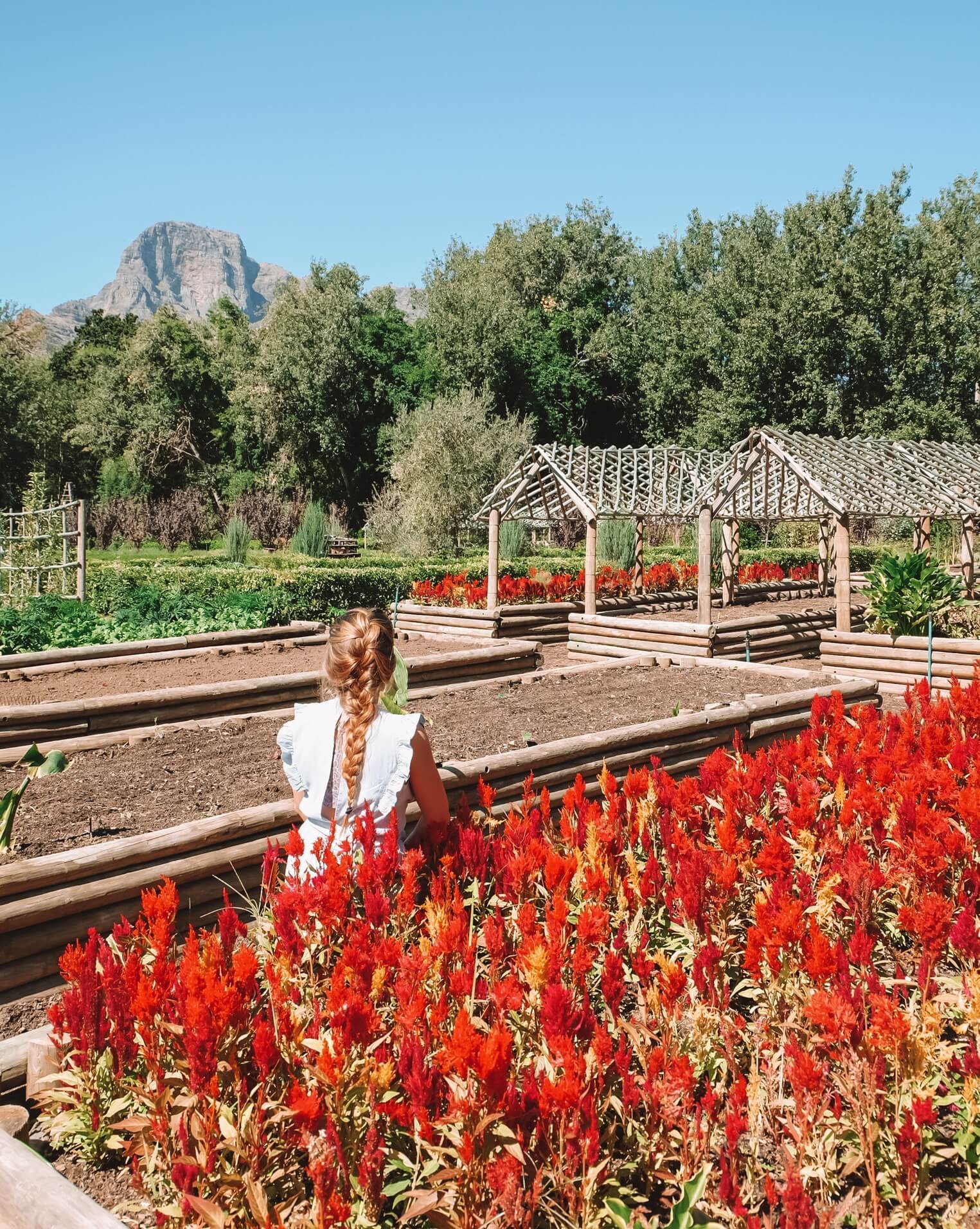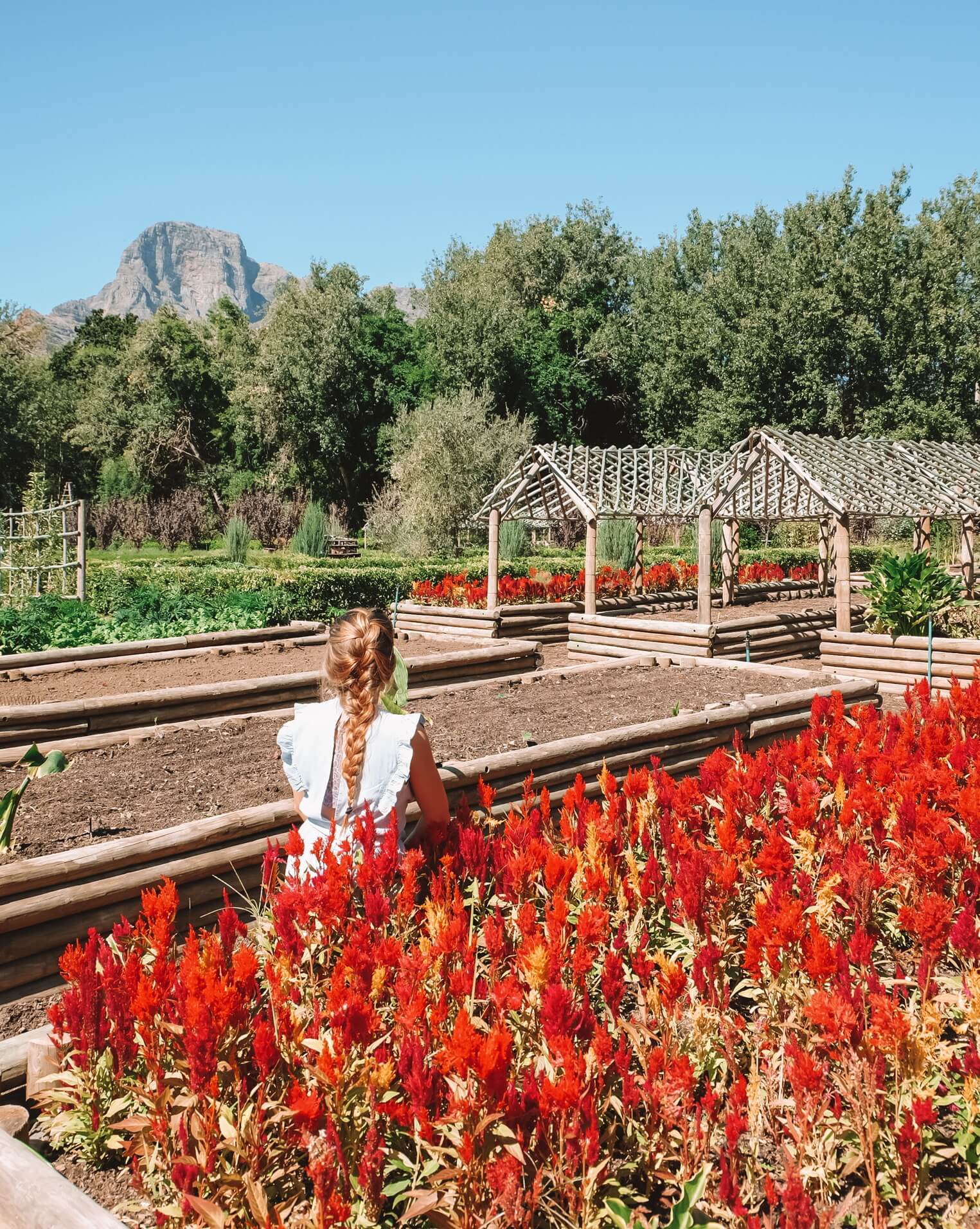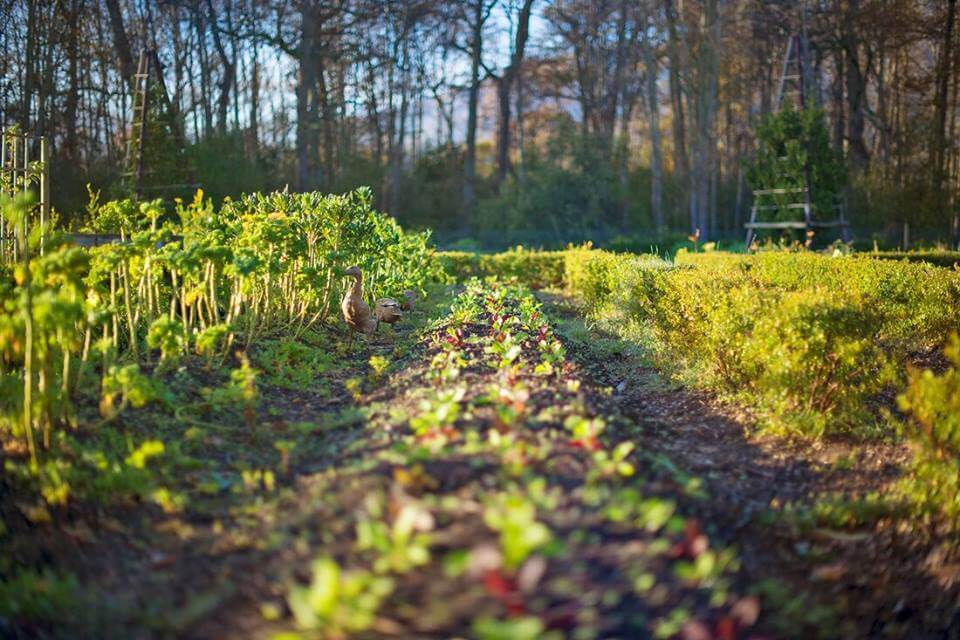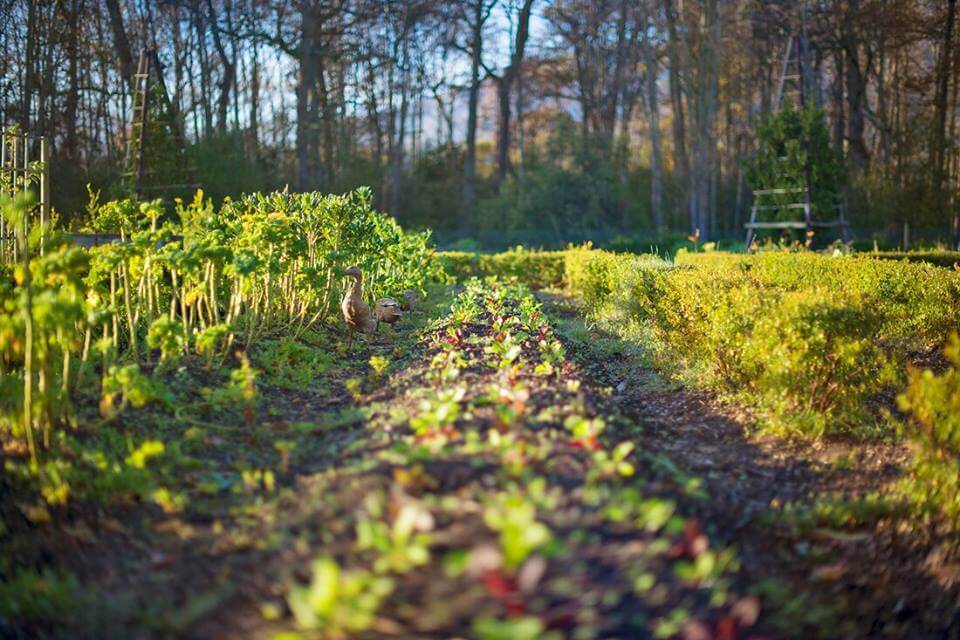 The Wine Farm
Famous for their mountain-biking trails, the Boschendal Wine Farm is actually one of the oldest farms in South Africa. It was established way back in 1685, and they've been producing farm-to-table food and unique vintages ever since.
It's popular with locals and tourists alike because it's a place to get away from it all without having to travel far. Just a quick trip from Cape Town, but a world away from city life, Boschendal Wine Farm is a grand place to swim, fish, bike, dine under the stars and just forget about the world.
The farm estate is so expansive that it resembles a quaint little town with cottages, vineyards, orchards and all types of animals roaming around.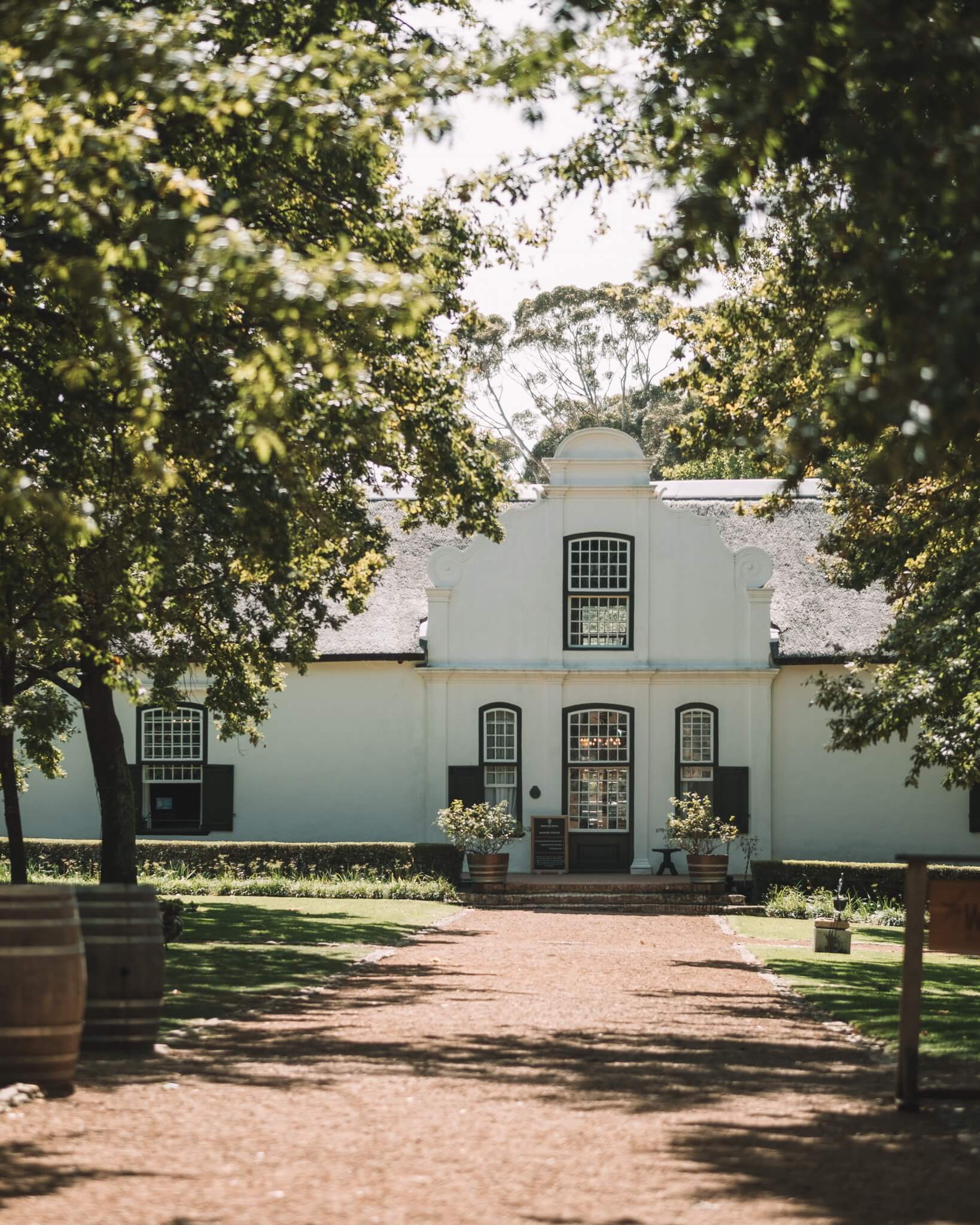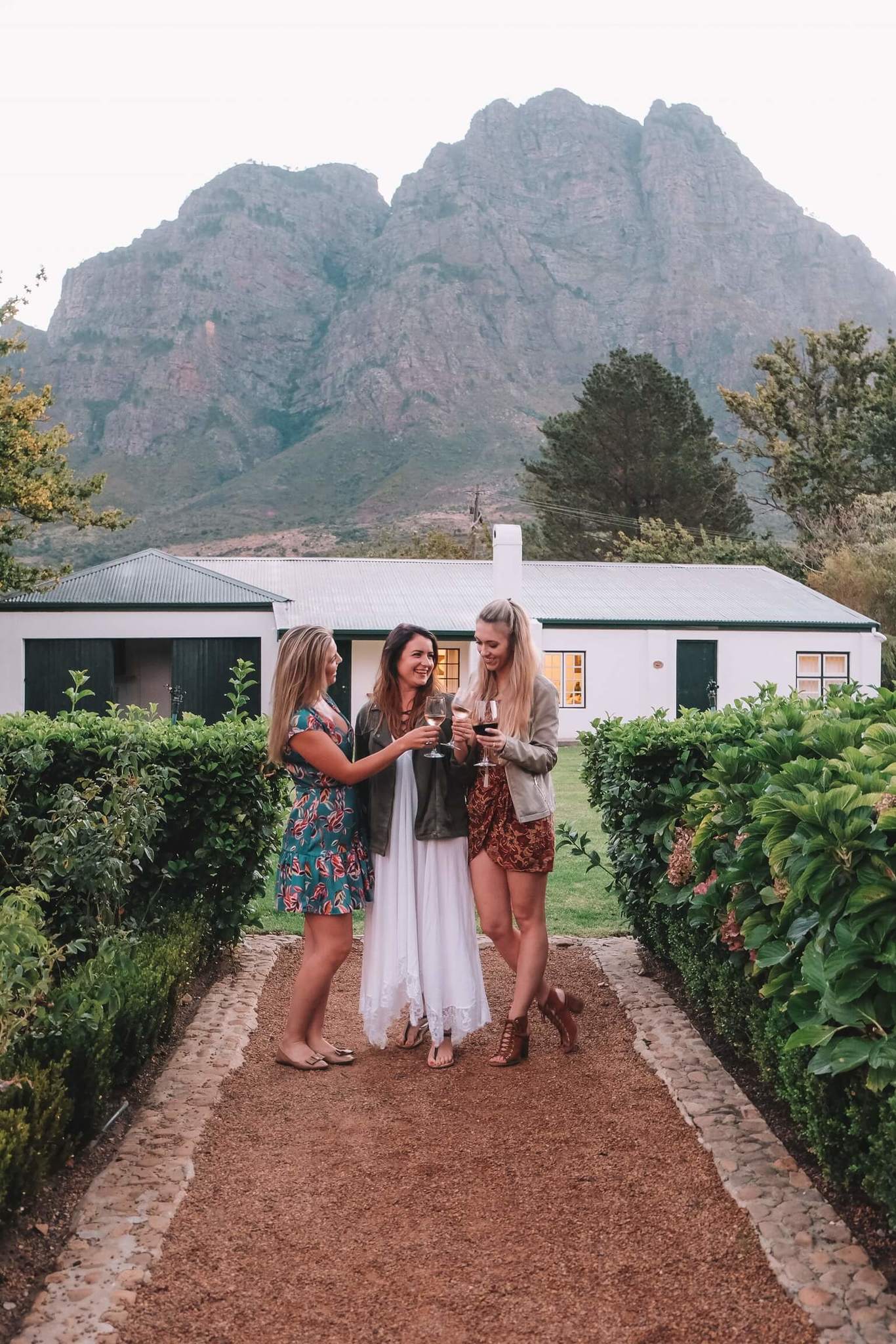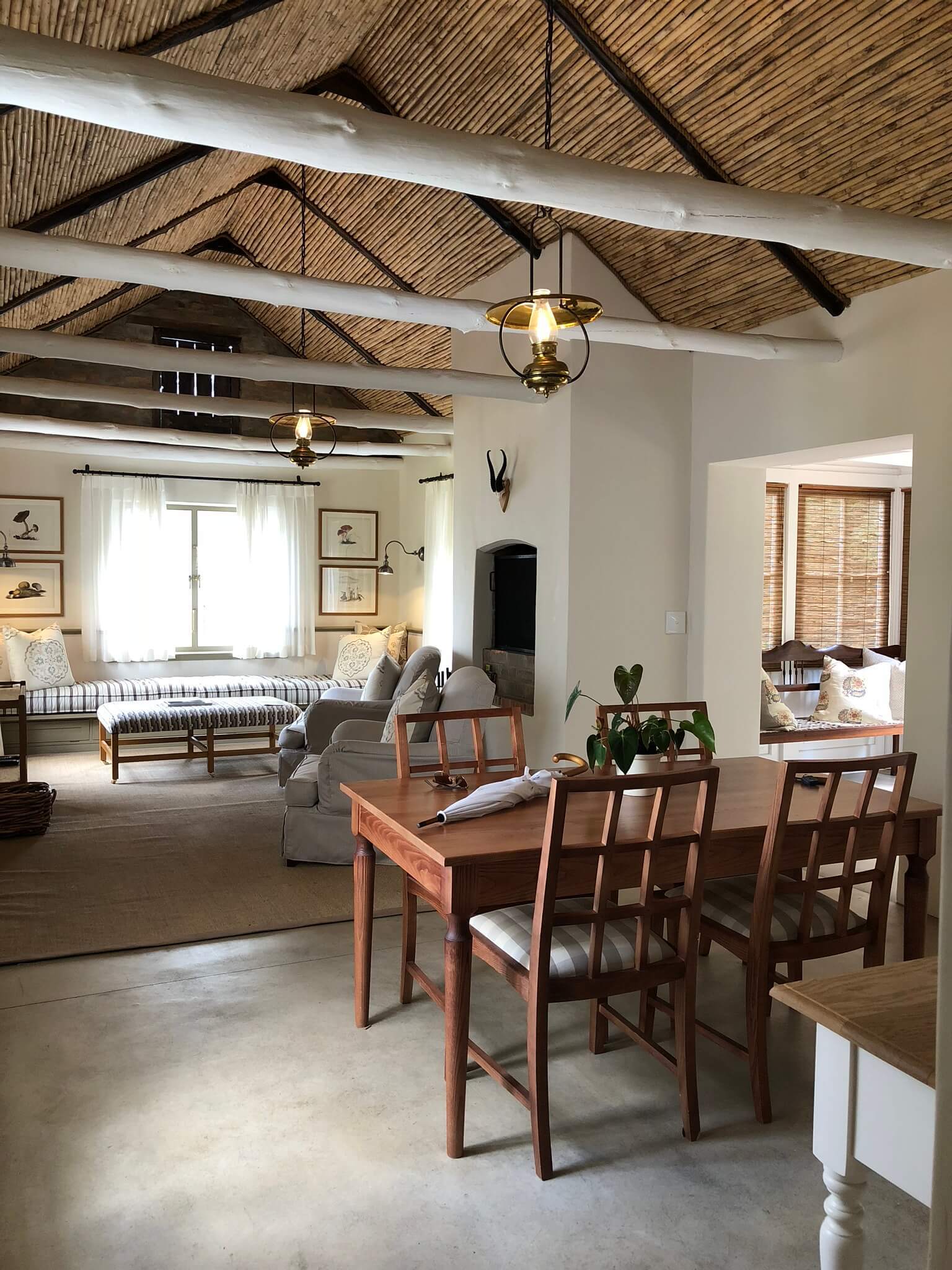 Accommodation at Boschendal
Spending at least one night at the Boschendal Wine Farm is a must! They have a beautiful range of restored farm cottages to choose from.
Of course, every cottage is serviced daily and is outfitted with a full kitchen. 
It's important to note just how massive the farm really is! Just check out this map of the property. Some of the cottages are so secluded and private that you would want to have your own transport to stay there.
The Clarence Cottage sleeps four people and offers a large kitchen, fireplace and a gorgeous wrap-around porch. While the historic Rhodes Cottage offers its own swimming pool, and can accommodate up to six people.
If you're looking for a family-friendly option that also accepts dogs, the Trout Cottage is perfect. It has three bedrooms, a separate dining area and a cozy living room. Just note that you'll want your own car if you're staying here.
For a more central pick, the Werf Cottages are beautiful options. They're conveniently located right beside the Boschendal restaurant, deli and main manor house.
We hosted our tour group in the Orchard Cottages, which is a collection of luxury cottages in one, two, three and four-bedroom sizes. These cottages are all fairly close together, so it's great if you're staying with other people. This set of cottages also boasts a large shared swimming pool.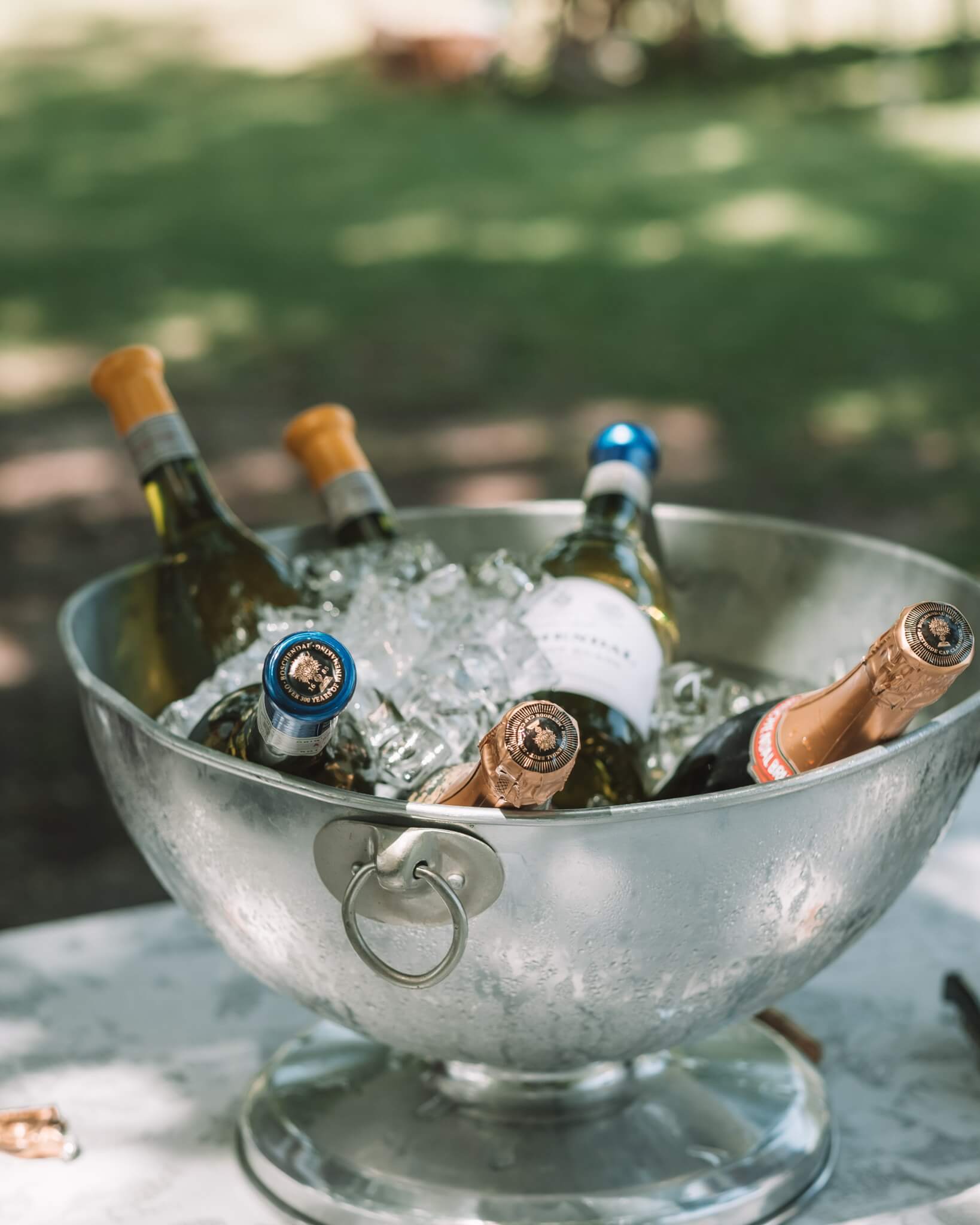 Boschendal's Wine
With nearly 300 years in the wine business, the Boschendal cellar masters know how to make a seriously impressive bottle of vino. They specialize in classic, fruity wines and have won countless awards on a range of their varietals.
Be sure to plan time to visit the Manor House Tasting Room for pairings and tastings. They have a range of options and expert guides who will show you what's best.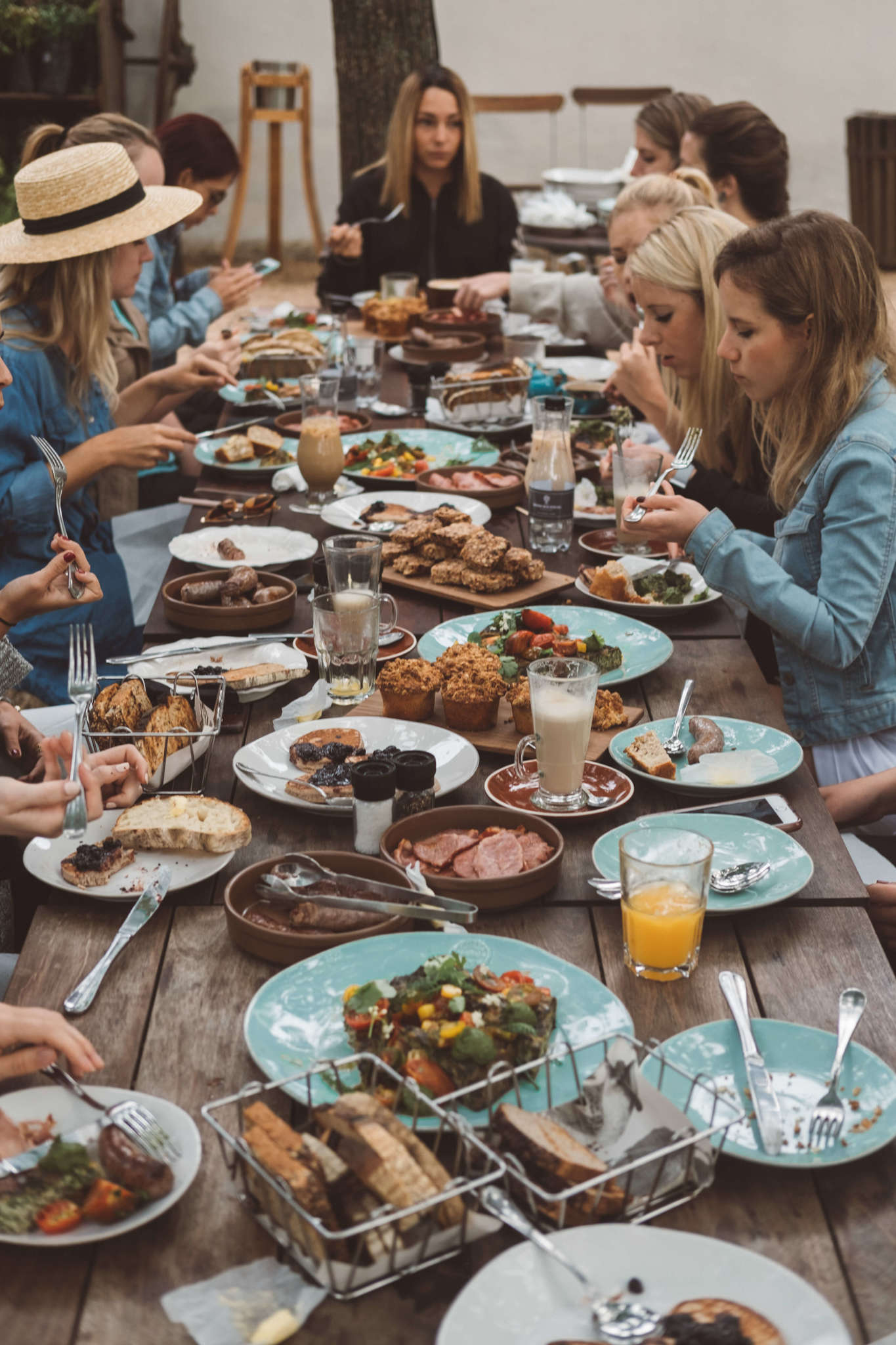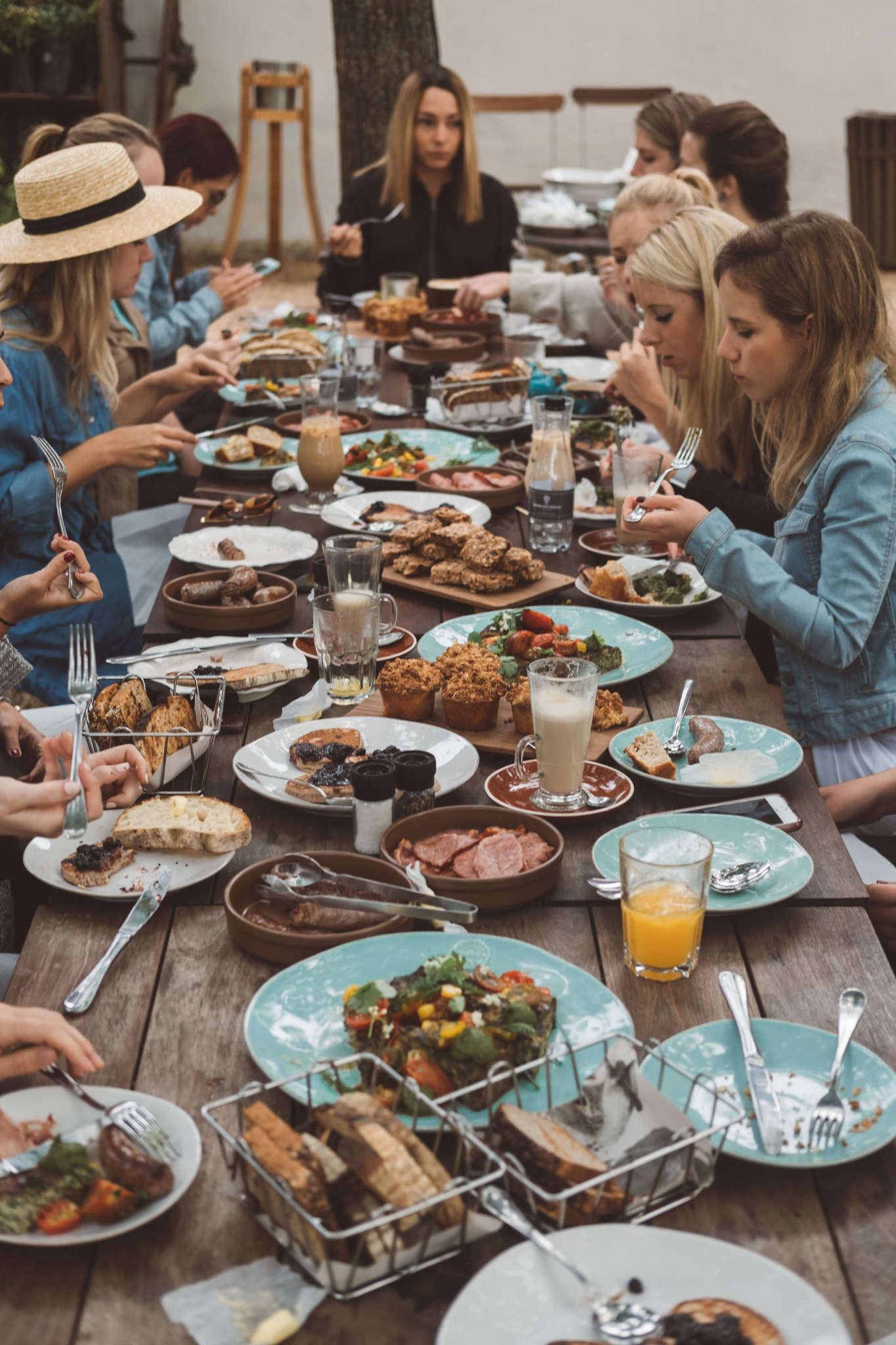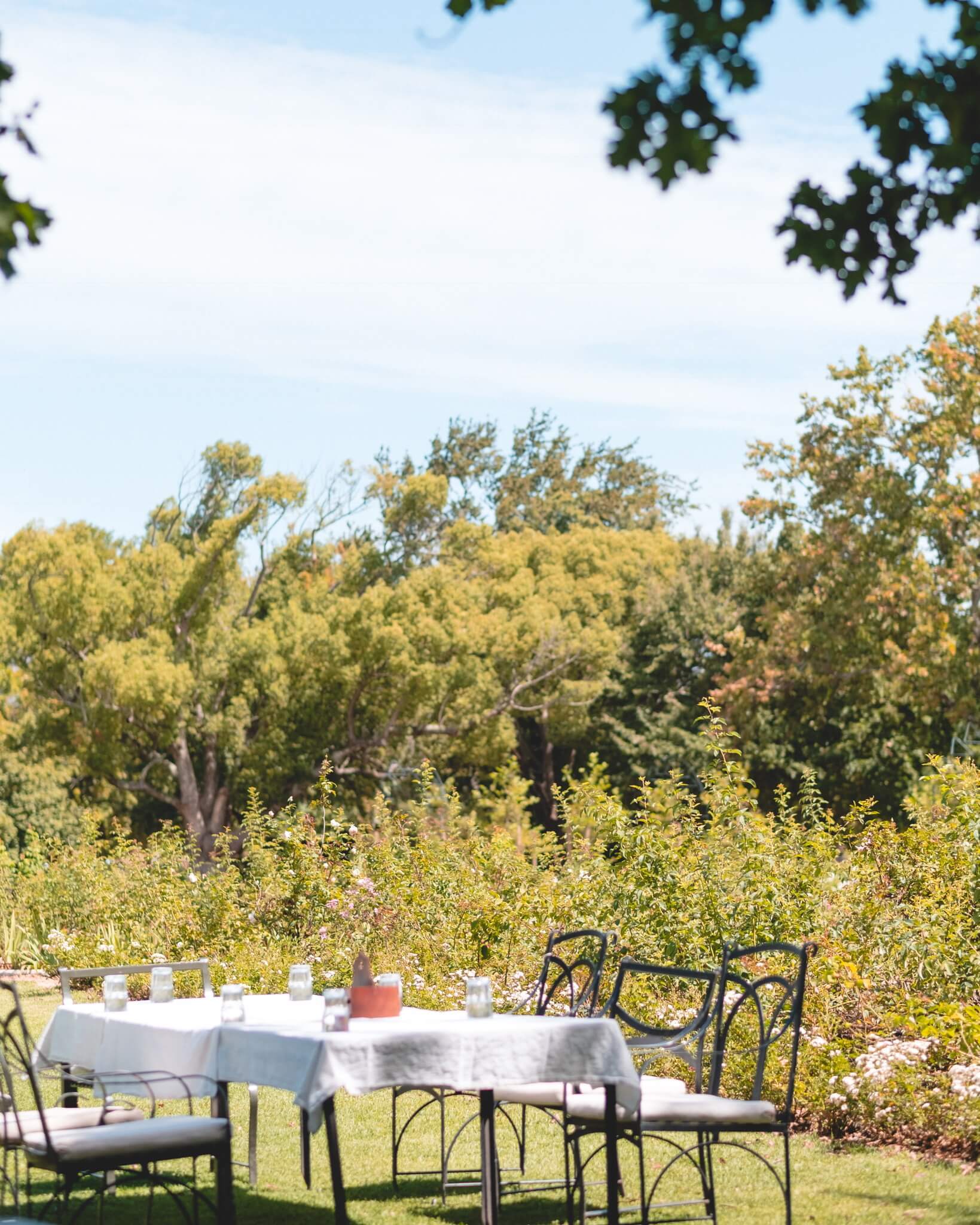 Food + Drink at Boschendal
WERF Restaurant is a foodie's dream come true. It highlights all of the things that make South African cuisine so remarkable.
The spread at Boschendal Wine Farm is some of the best food I've had in the wine lands and, best of all, more than two-thirds of the food that they serve is from their own garden and farm. Even if you've done a wine tasting already, be sure to try the pairings!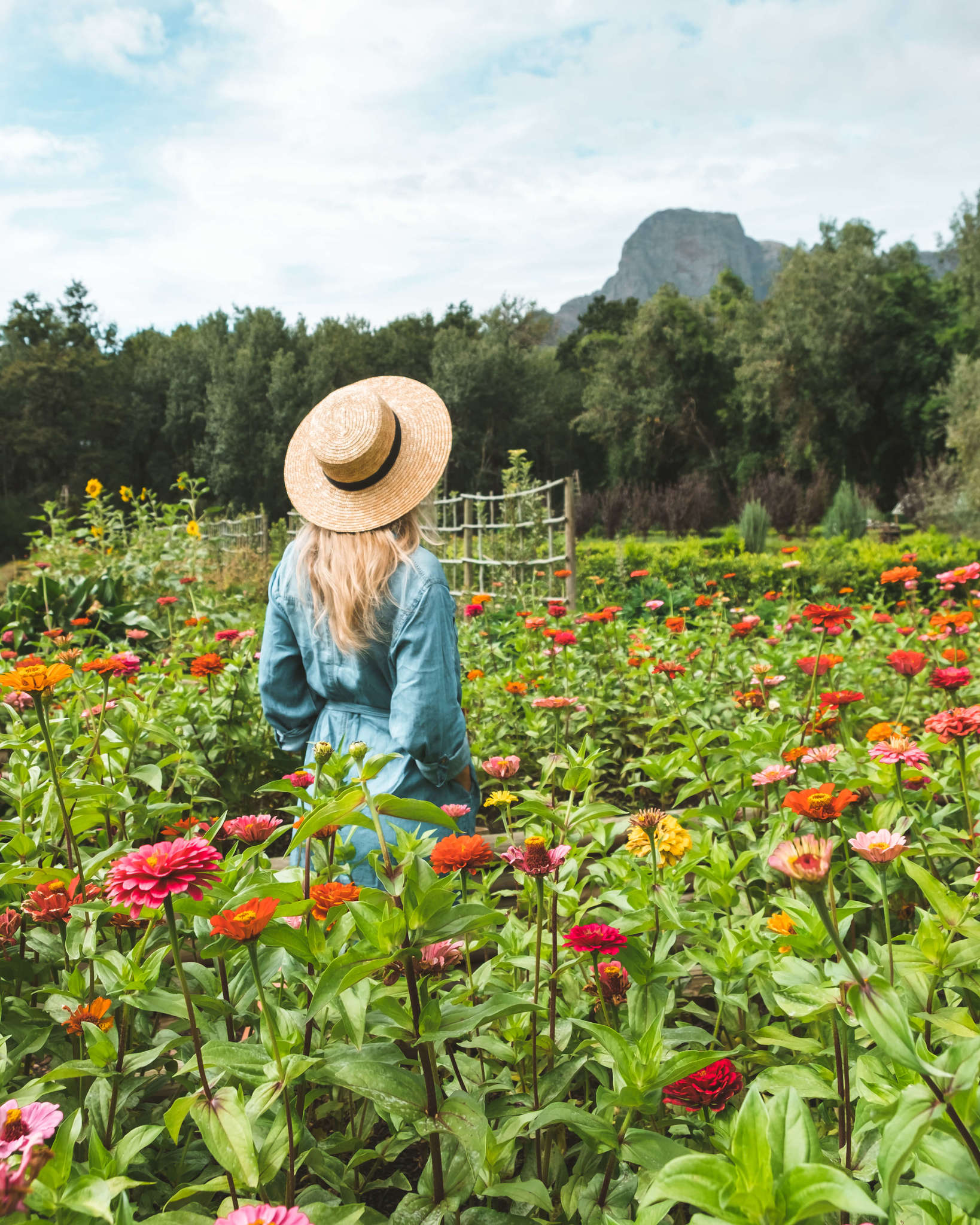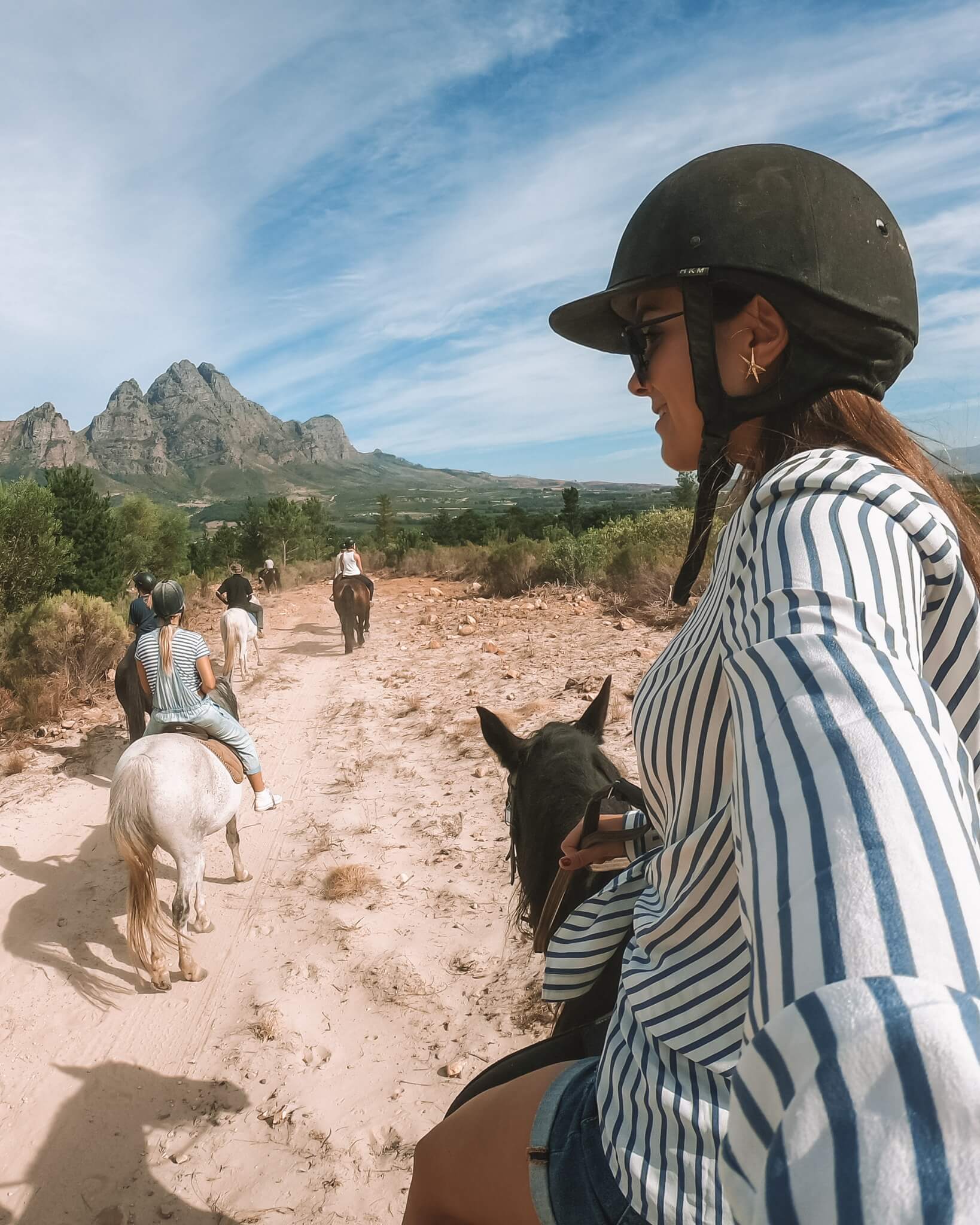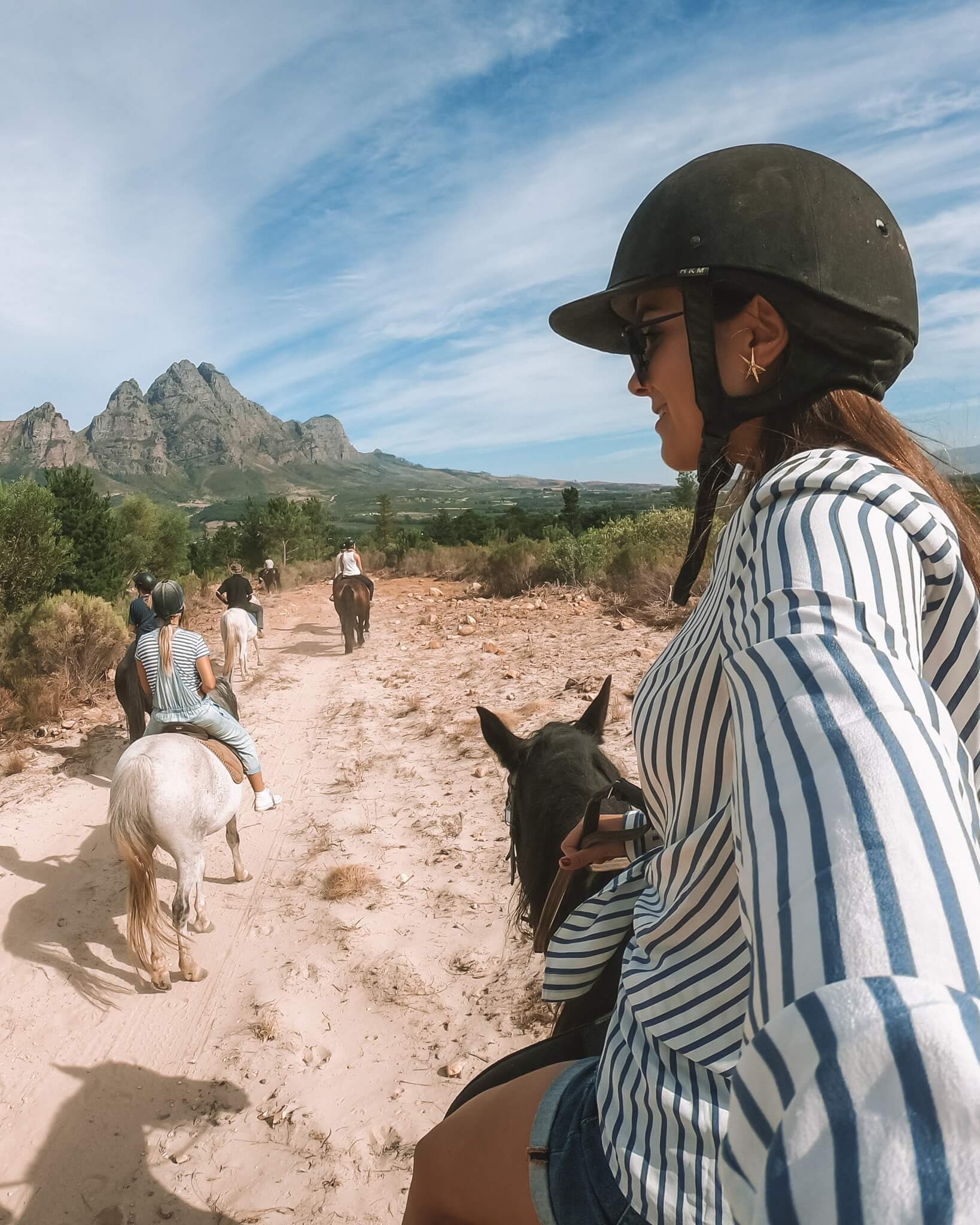 Activities
While Boschendal Wine Farm is the perfect place to get away from it all, the sprawling estate actually has a lively community. Once you're done dining your way through the deli, restaurant and farm shop, it's the perfect place to go biking, hiking or horse riding.
The surrounding area is made even more stunning by their own internationally acclaimed rose garden, which is obviously a must-see. And, if that's not enough for you, pay a visit to the farm spa when you're ready for an indulgent pamper session.
My personal favorites are the picnics at Boschendal. I highly recommend reserving one, but be sure to do so 24 hours in advance.
The food and the setting is simply picture-perfect.

SHOP my favorite wine tasting outfits!
Please note that some of the links above are affiliate links and, at no additional cost to you, I earn a small commission if you make a purchase. That income goes to supporting this website and keeping it free for you and everyone else! As always, ideas and opinions expressed in this post are entirely my own

Read More