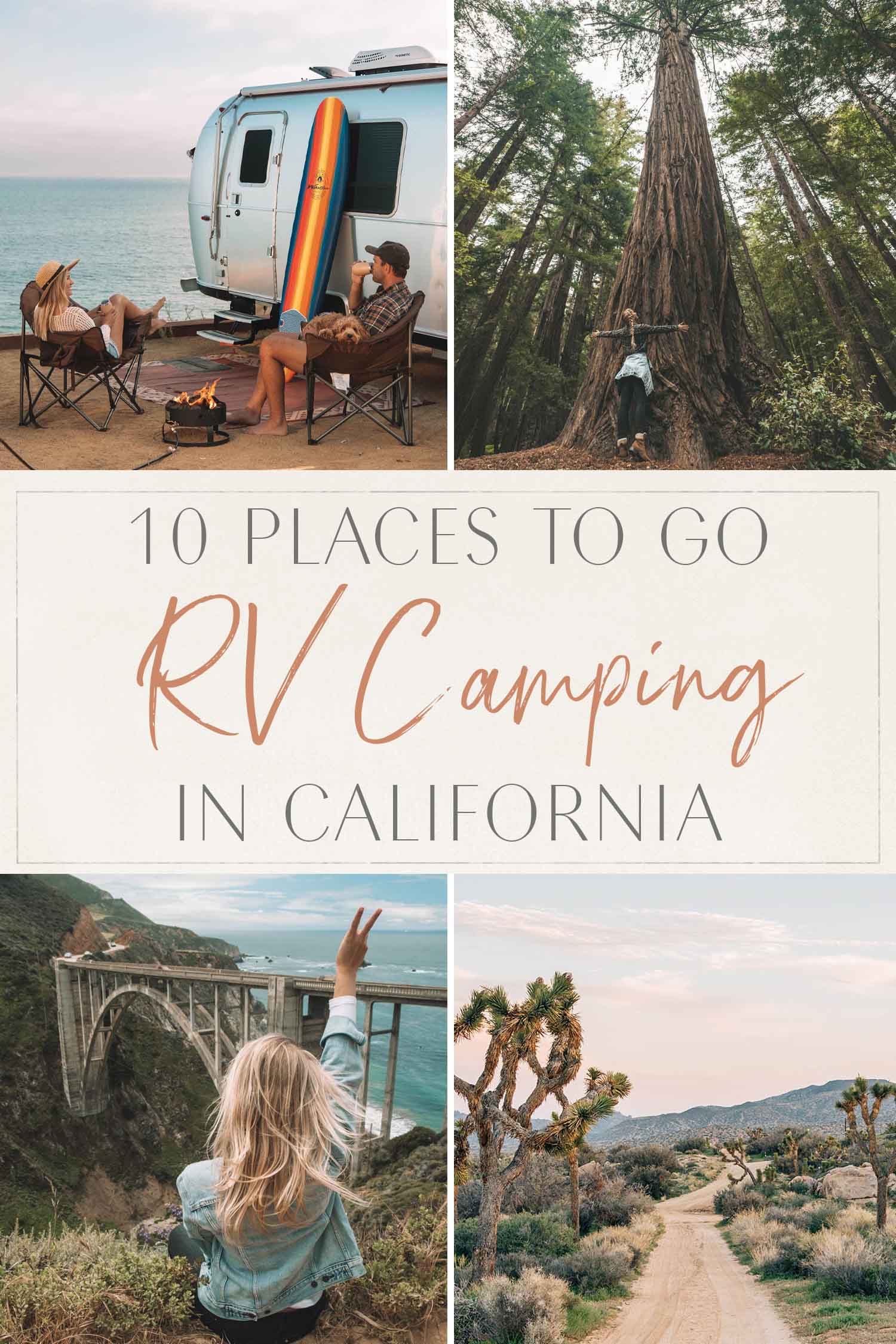 This post was sponsored by Outdoorsy. As always, thoughts and opinions expressed in this post are entirely my own.
What's better than jet-setting across the globe to some far-flung locale? Sometimes, your own backyard! As I've spent the last couple of years sticking closer to home, I've discovered the incredible wonder of natural beauty just outside my door.
Born and raised in California, I might be a bit biased but as I've settled back in and made a home for myself here, I've been blown away at everything my home state has to offer. From serene desertscapes to lush forests of towering sequoias, it's a diverse and dazzling place.
And, there's no better way to experience it all than from an RV!
Outdoorsy makes "RVing" seriously convenient; like an Airbnb for RVs, and you can rent anything from luxury motorhomes to budget-friendly popups.
One of the coolest parts about using Outdoorsy is that many of the vehicles are deliverable. Pick your dream spot and have a ready-to-go home waiting for you, or get the keys to a fab new house on wheels delivered to your door.
Whether you're working through your travel bucket list or planning the perfect staycation, an RV from Outdoorsy is the perfect vehicle to make new memories in.
Looking for your perfect escape? From beaches to forests, here are ten places to go RV camping in California.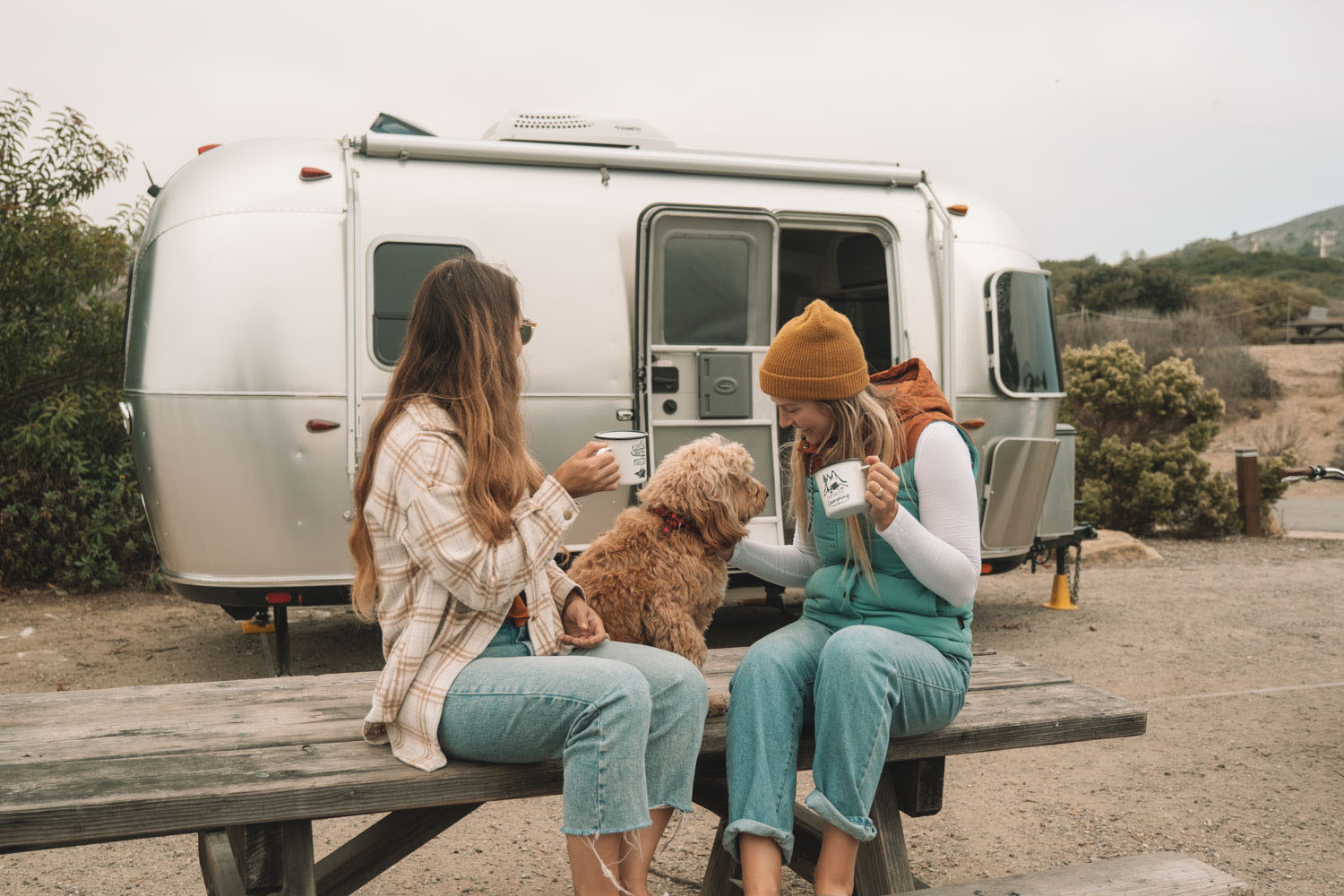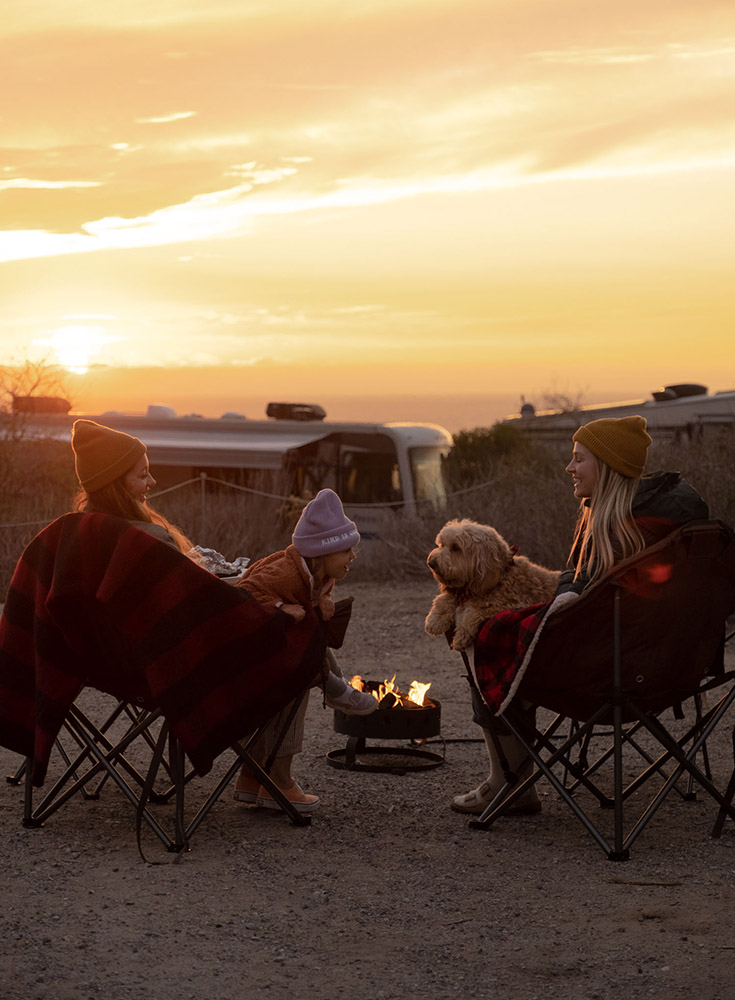 Crystal Cove State Park
Nestled between Laguna Beach and Newport, you'll find Crystal Cove State Park. This is prime RV beach camping in California — or as close to it as you can get! From Moro Campground inside of the park, you can explore this natural wonder.
Located along the coastline of Southern California, the weather here is picture-perfect nearly every day of the year with especially warm waters in the summer. Grab your bikini and hiking boots to traverse the dramatic cliffs and lounge on the sandy beaches.
Crystal Cove is famous for its crystal clear waters and was made for beach breaks. Pretty much any spot you find in the RV park is less than a five-minute walk to the shore.
With wide roads leading up to the park, it's easy to drive in with an RV. Entry for RVs is $15 with no additional passenger surcharge. On arrival, there are spots for complete RV hookups and you'll find running water, bathrooms, and even a laundromat on-site.
While there are no dumping locations at the actual campgrounds, there is one fairly close to it (if you're planning to stay for a few days, keep this in mind as you'll need to sort this out as you leave).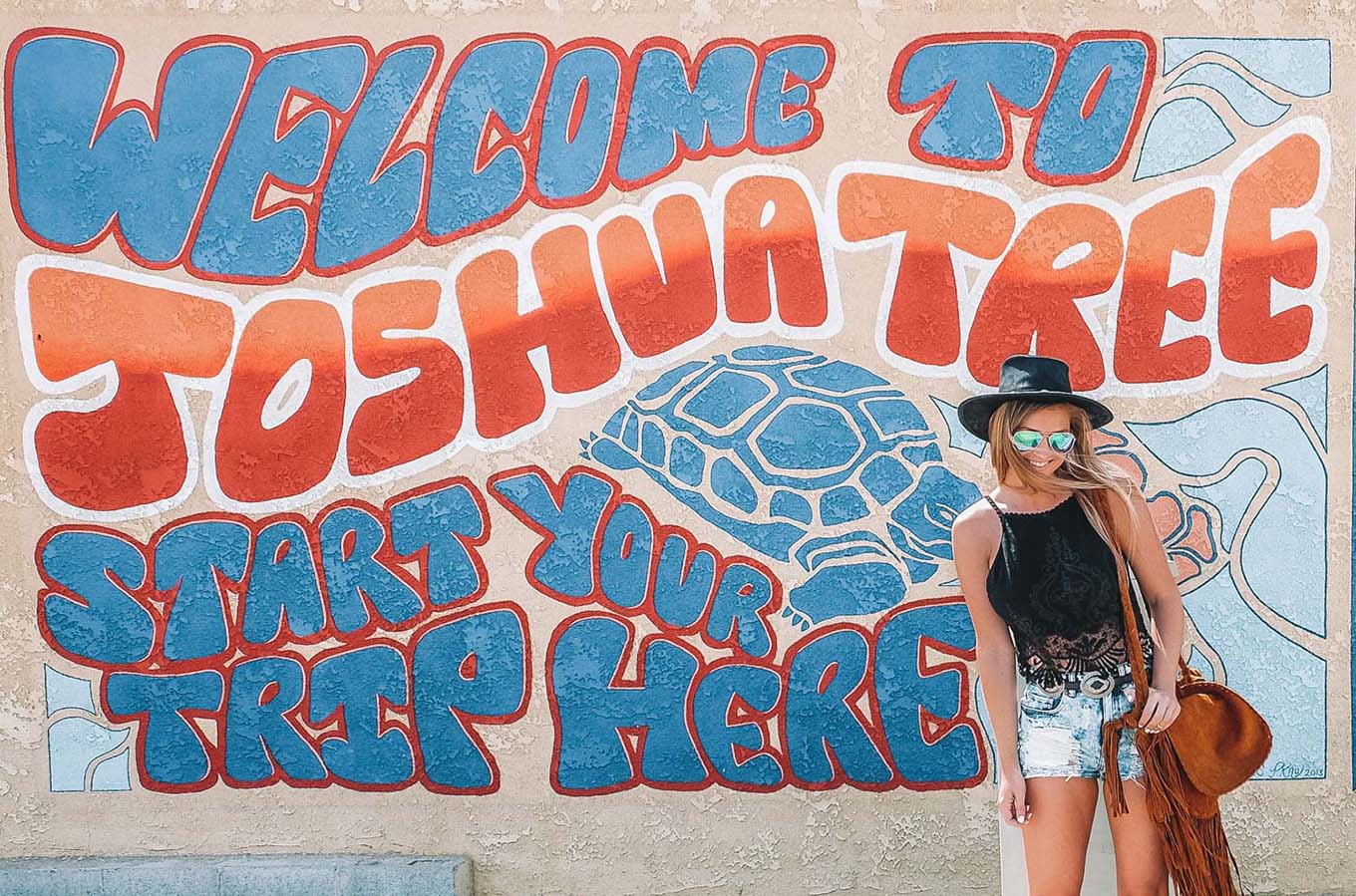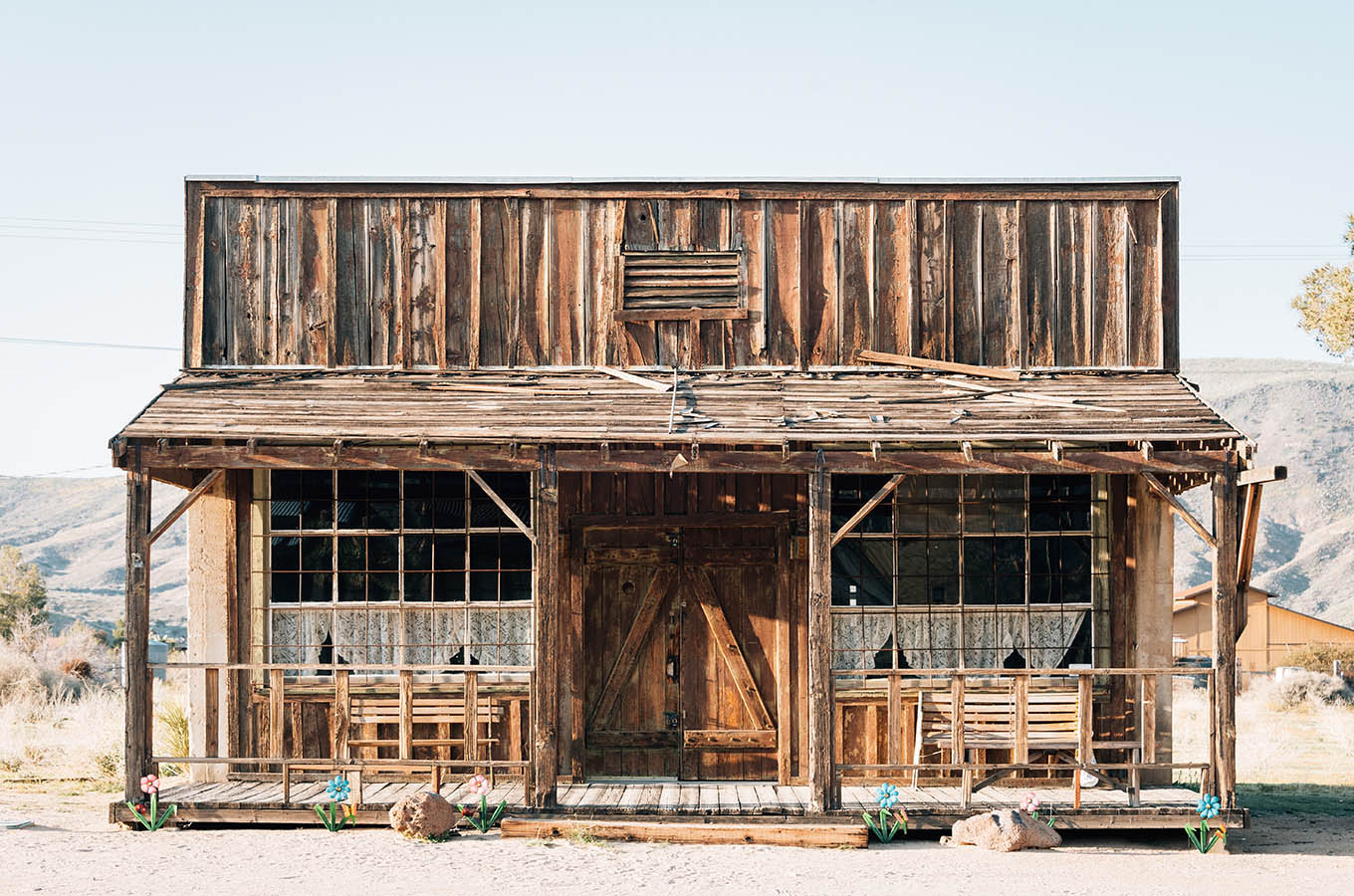 Joshua Tree National Park
Famous for its thriving art scene and bouldering delights, Joshua Tree is the perfect weekend trip. And, for your winter sun lovers, this is an especially good destination in the chiller months thanks to the warm and dry climate.
Find a spot for yourself at one of the 124 sites at Jumbo Rocks campground and explore the endless jungle gym that is this rocky terrain. Hike your days away, then pop a chair outside your RV to take in the gorgeous pastel colors of the desert sunset.
Before you go, note that there are no RV hookups. If you have an RV of under 35 feet, however, you can find a primo parking spot here.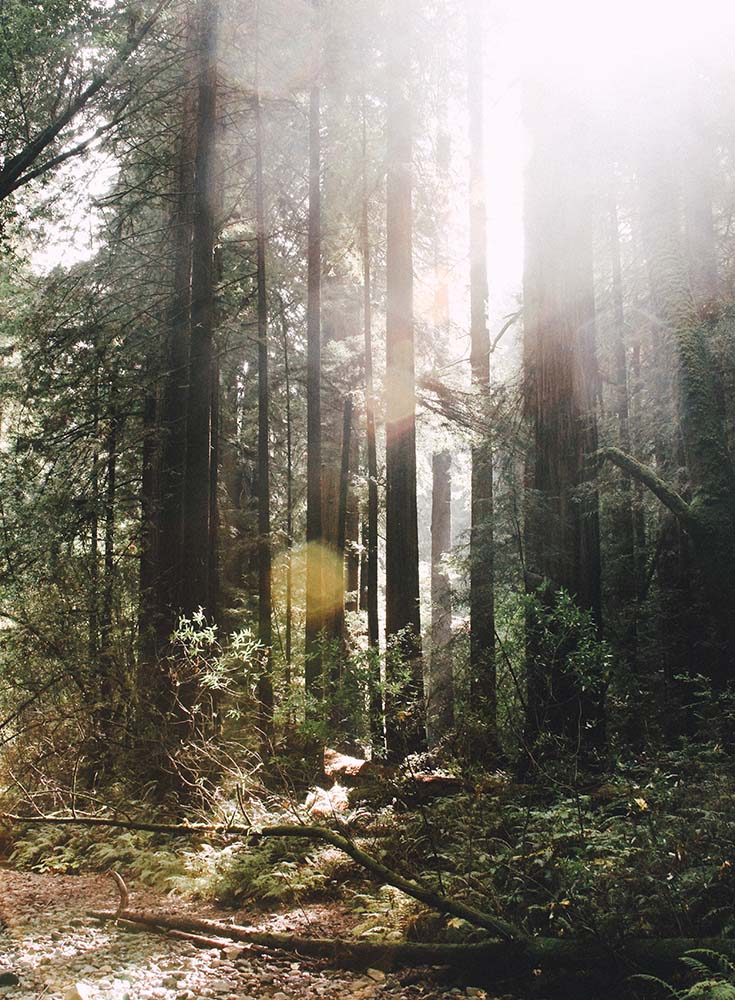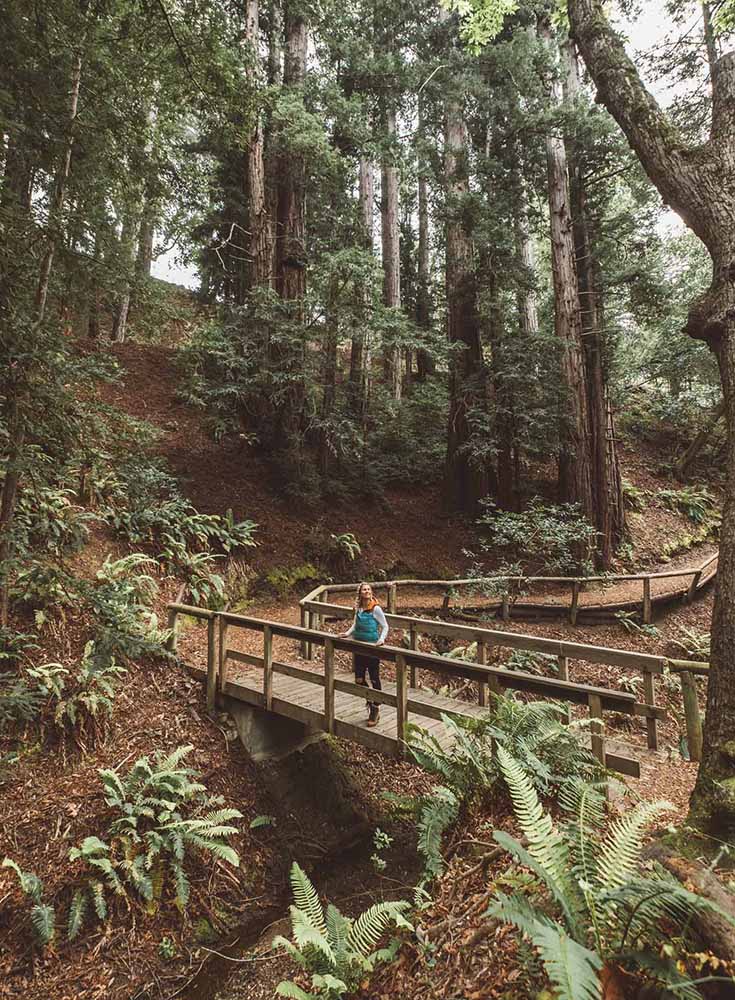 Redwood National Park
One of my top destinations in Northern California, this UNESCO heritage site is home to towering trees that have dominated the landscape for more than a century.
This is a popular spot for day-trippers having picnics and checking out the local wildlife. With a range of options for RVs, it's also a much-loved overnight destination.
Within the park, you'll find the campgrounds of Jedediah Smith, Mill Creek, Elk Prairie, and Gold Bluffs. These allow RVs up to 27 feet and trailers up to 24 feet (except Elk Prairie and Gold Bluffs, which don't allow trailers at all).
Since there are a few restrictions here, be sure to read up on your camping options in Redwood National Park before you go.
I would recommend somewhere nearby the Redwood National Park like Elk Country RV Resort and Campground, which has good amenities for RVs.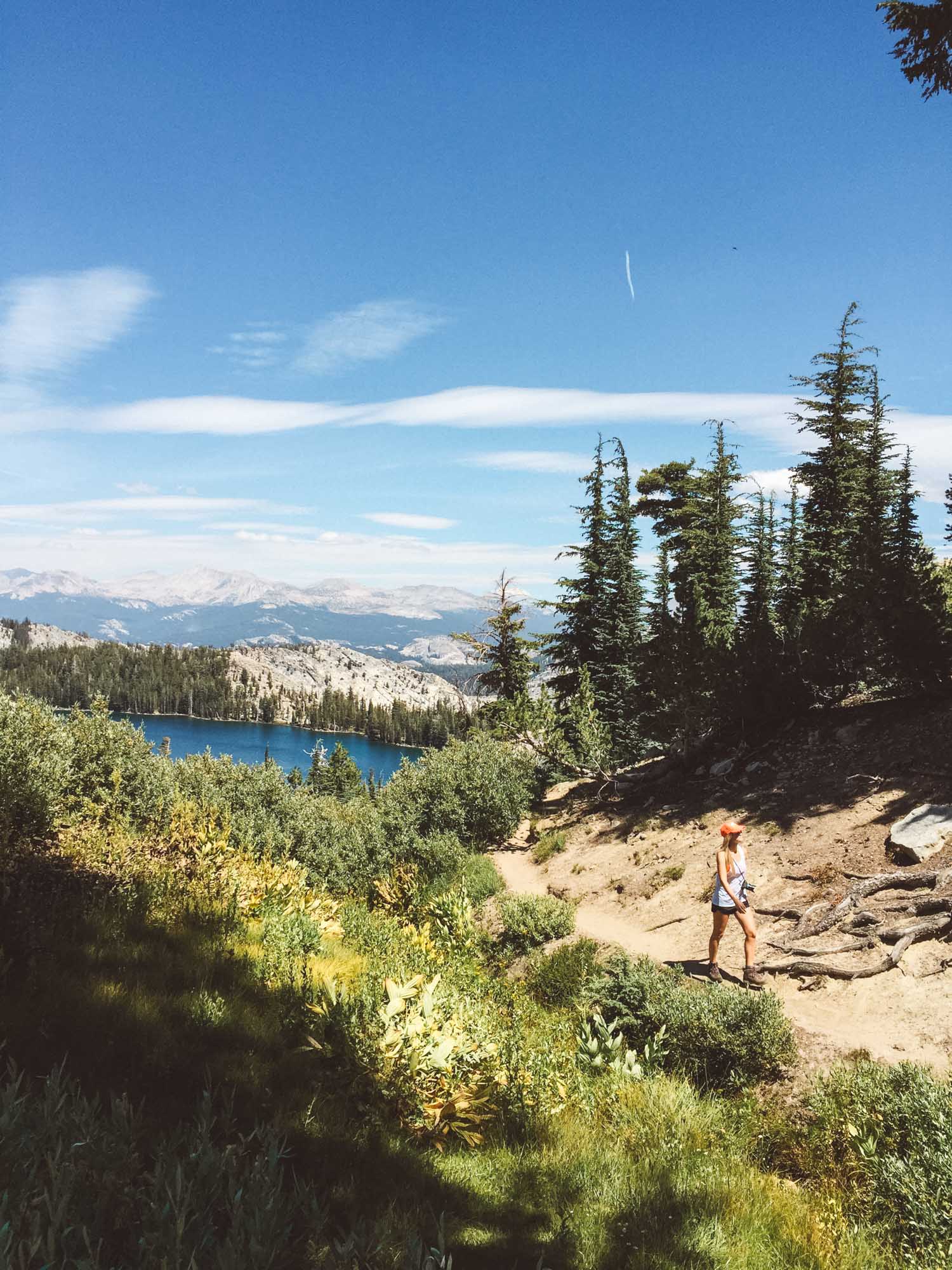 Glen Aulin Trail
Yosemite National Park
Backcountry hiking in Yosemite is one of my favorite excursions, and it so happens to be one of California's hottest camping destinations. Yosemite RV Resort is located about 30-45 minutes from the entrance to Yosemite National Park and it's a perfect base for exploring.
With onsite swimming pools, playgrounds, and ample space, you can choose your adventure here. 
Yosemite may just be the best place for RV camping in California — do you agree?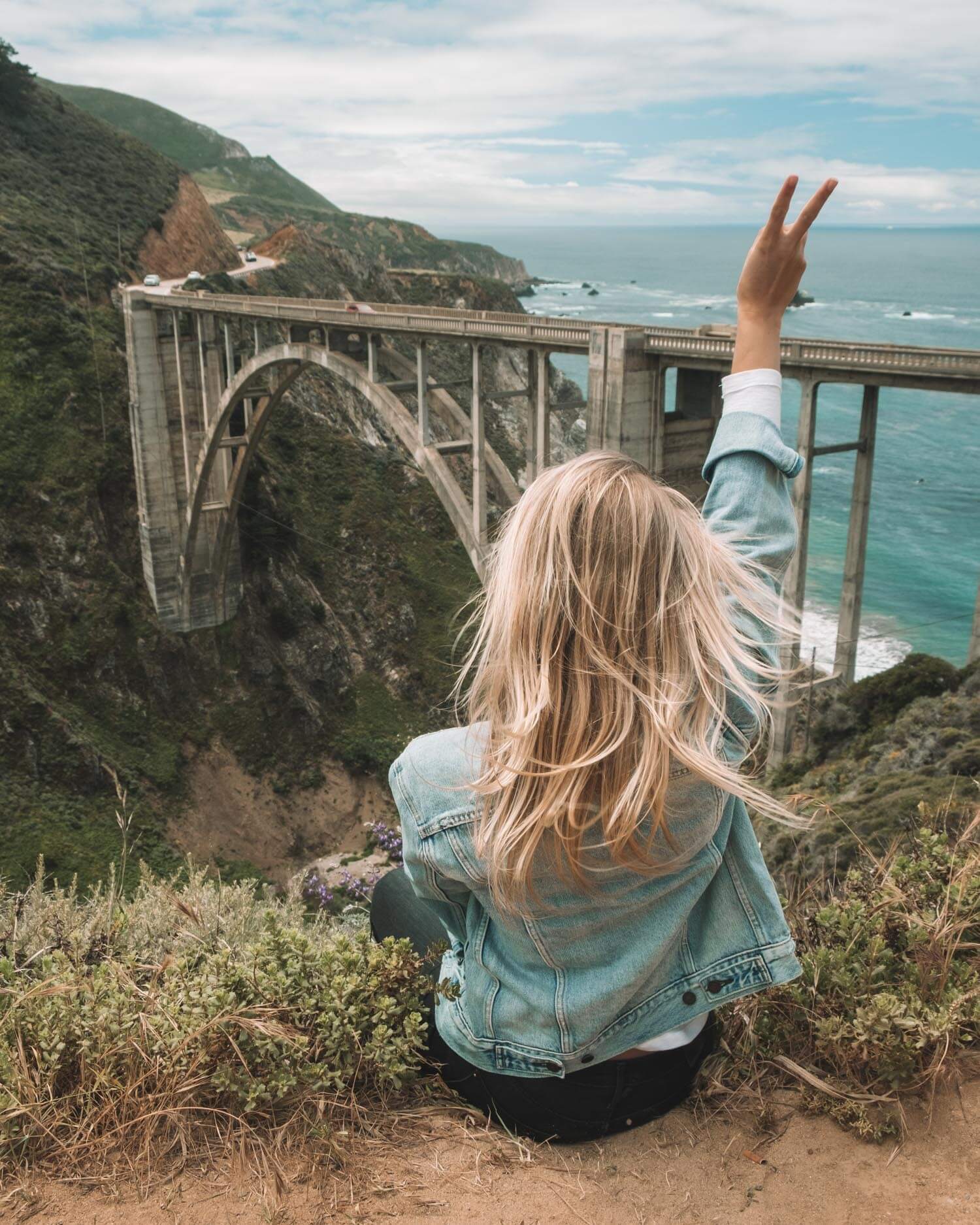 Big Sur
One of the essential stops on my 10 day California coast road trip itinerary, Big Sur is one of Golden State's greatest gems. The gorgeous beaches, dramatic waterfalls, and stunning array of wildlife make it a mecca for nature lovers.
Explore the world-famous hiking trails then hang your hat at Pfeiffer Big Sur State Park Campground. This RV park ticks all of the boxes with fire pits, electricity access, waste management, and clean bathrooms.


Sequoia National Forest
One of my top glamping destinations in the United States, Sequoia National Forest is also a primo pick for RV trips.
Located in the Sierra Nevada Mountains nestled amongst the giant sequoias, the Sequoia RV Ranch was made for long weekends of hiking, climbing, kayaking, and bird watching.
There are countless campgrounds in Sequoia National Forest. Each one is a bit different and there is a range of size restrictions. It can be a bit tricky to fill an RV spot with full hookups but you'll find plenty of beautiful spots.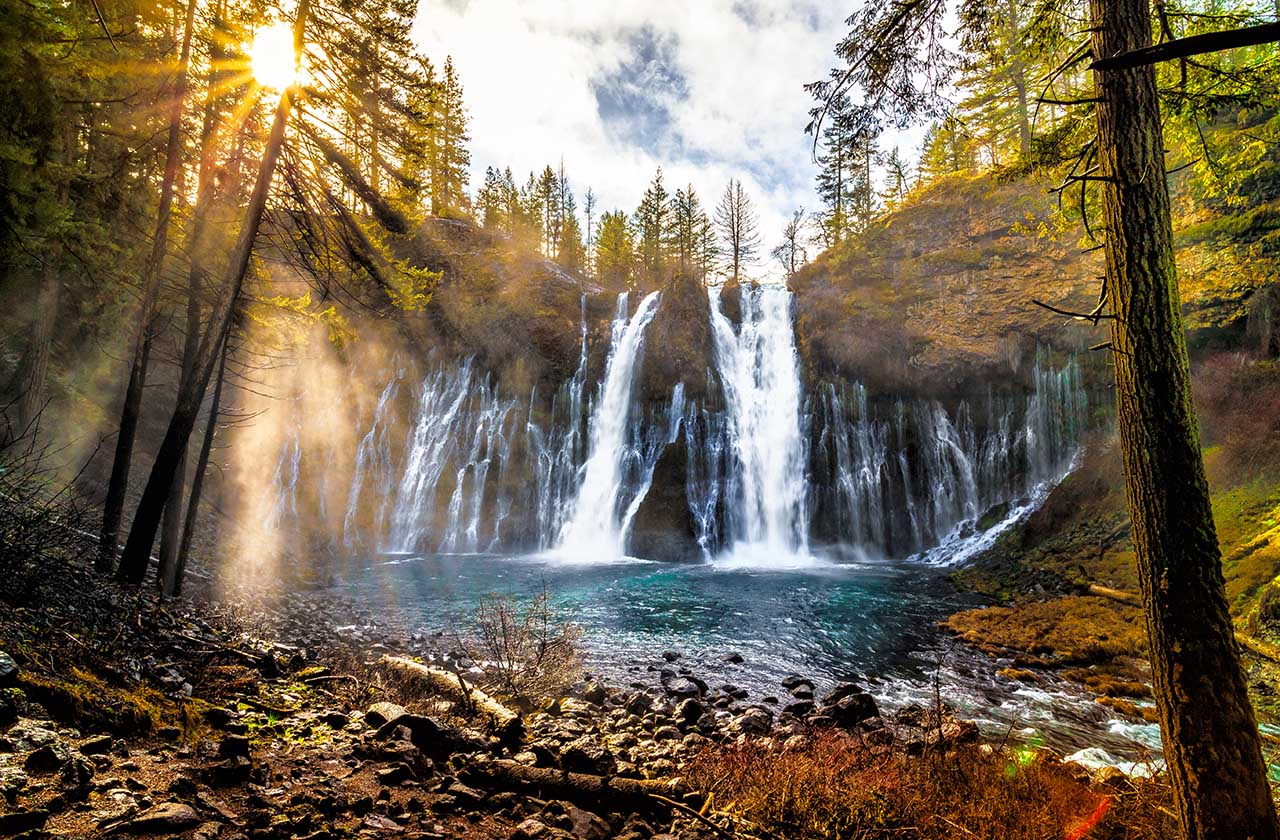 McArthur-Burney Falls State Park
The dramatic waterfalls pouring down into aqua pools are a popular summer destination in a sun-soaked McArthur-Burney Falls State Park.
The McArthur-Burney Falls State Park campground has a short hiking trail leading up to the nearby falls and onto the Pacific Crest Trail. Pack your hiking essentials and plan your perfect excursion.

June Lake
The Sierra Nevada Mountains are one of the best places in the United States for soaking the vibrant colors of autumn leaves. It's also a lovely spot for boating, camping, hiking, and fishing.
At an elevation of 7,600 feet, Inyo National Forest in the Eastern Sierra offers a home away from home for nature lovers. At June Lake campground you can sleep beside the water, rent a boat, then explore a quaint lake town.



Big Bear Lake
Staying at the Knickerbocker Mansion in Big Bear, I fell in love with this area. For easy access to Big Bear Lake and the Pacific Crest Trail, Serrano Campground offers more than 100 camping sites with full RV hookups.
Surrounded by the San Bernardino Mountains, you can hop all around to all the best spots on land and in the water. Take the Alpine Pedal Path and see where your day takes you. 

Malibu Beach RV Park
Just south of Malibu, you'll find some of the most stunning beaches in the country. Besides miles of white sand beaches, you find the Malibu Beach RV Park. From here, you can hike the trails, splash in the sea, and have a bonfire on the beach.  
Like many places around Southern California, it can be a bit cramped and your neighbors might be closer than you'd expect. That said, there are few better spots to park for an unforgettable evening.
Out of all the RV campgrounds in California, the Malibu spot can't be beaten!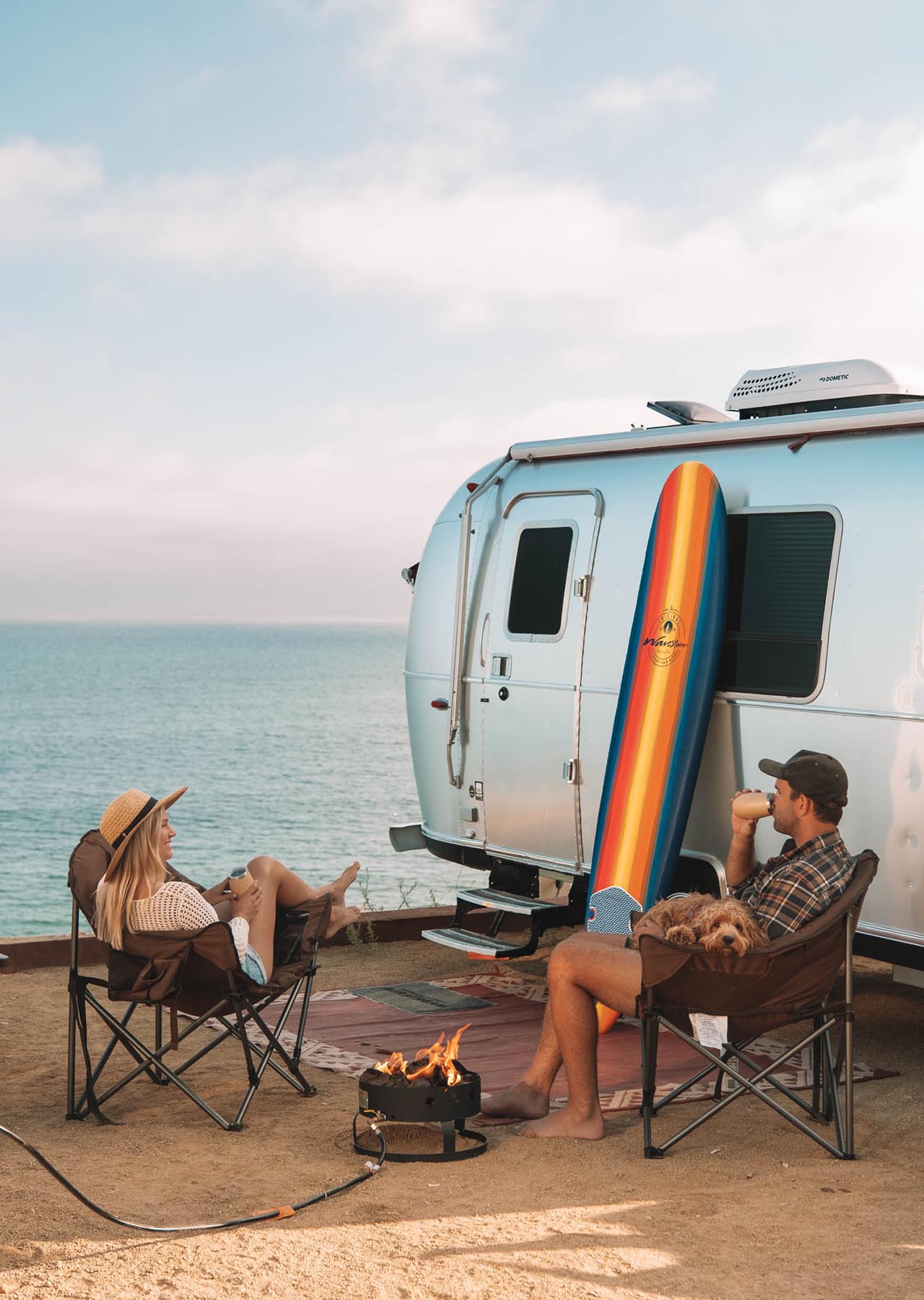 Tips for Finding an RV Site
Ready to plan your dream escape? If you're looking to get away from it all, hop over to Outdoorsy's website. Explore national forests, national parks, BLM sites, and private campgrounds.
And plan ahead! If you want to find a home of your own in one of California's most popular national parks, you'll have to beat the crowd.
You can also find great options with Kampgrounds of America (KOA) and CampSpot for everything from back-ins to pull-thrus to 50-amp hookups CampSpot.
And this is just the tip of the iceberg. California is incredibly diverse and so much bigger than you think — it still surprises me after all these years! From San Francisco to San Diego and beyond, there are countless RV destinations.
Grab my guides to California and start planning your adventure.

Have you done an RV trip through California? Do you have a favorite California RV park? Let me know in the comments below!