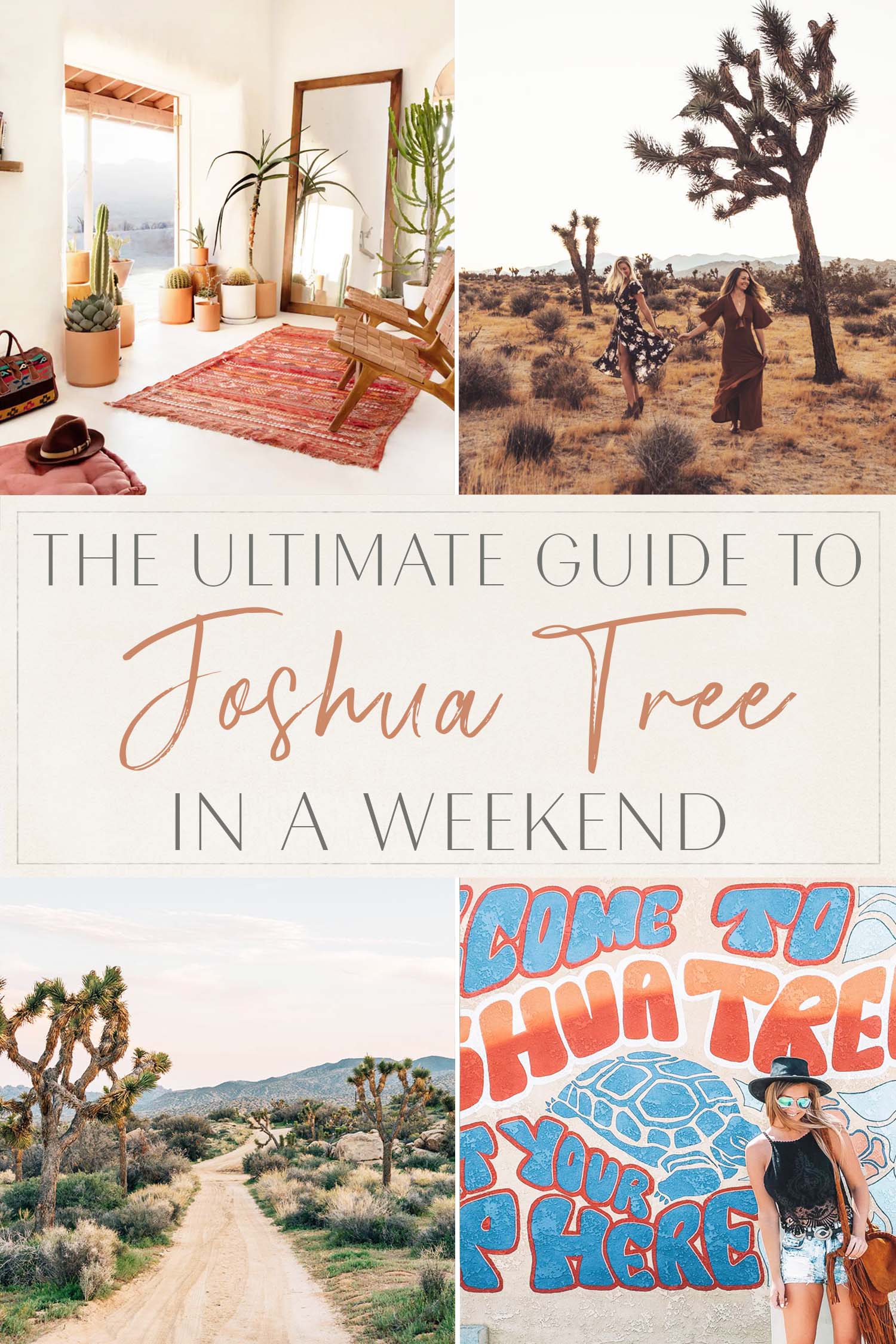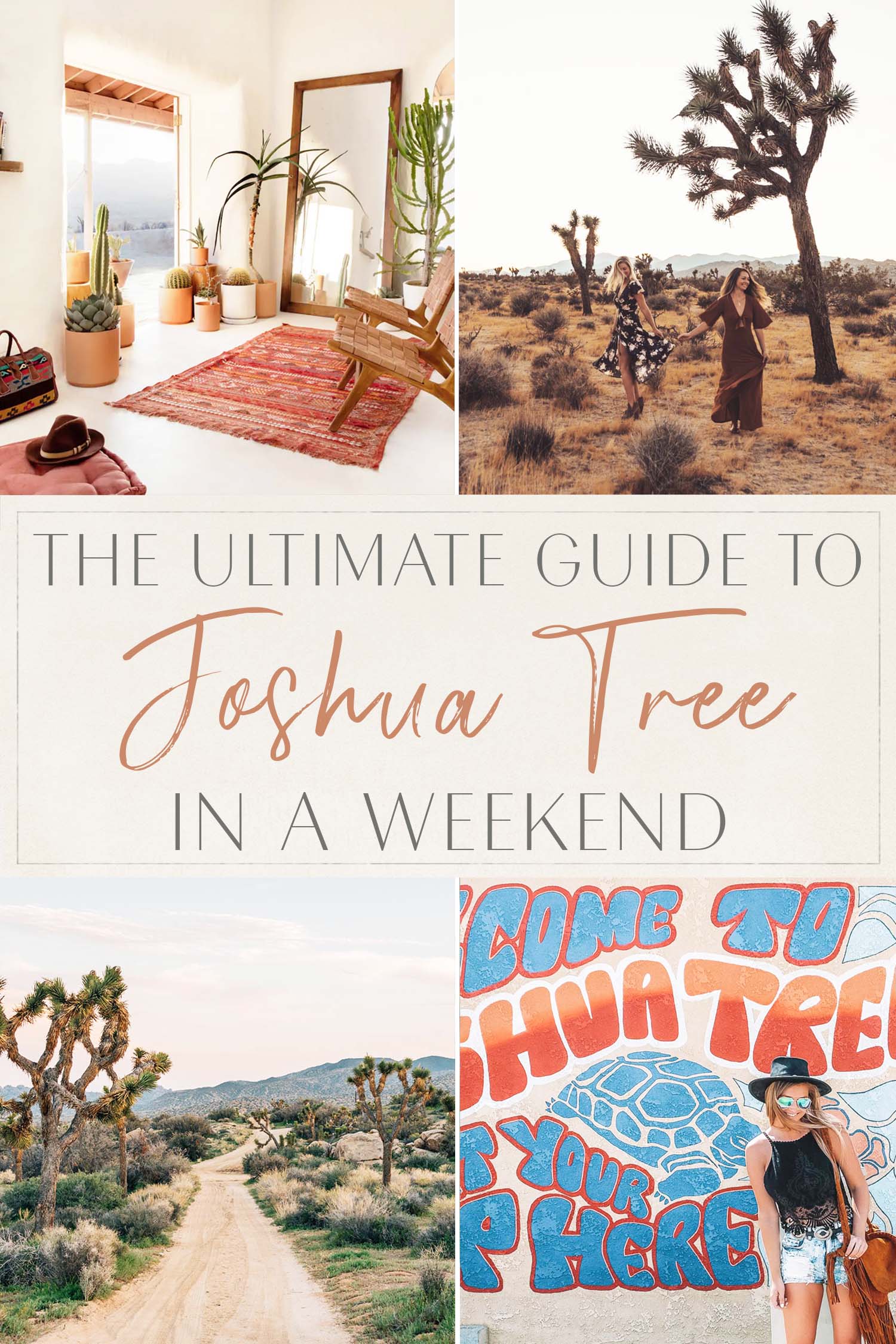 Updated: November 2020
Welcome to Joshua Tree, the site of a huge national park and a handful of eclectic towns in the middle of a vast wilderness.
Named after the native yucca brevifolia, the beautiful desert will amaze you with its serene beauty. The park straddles the cactus-dotted Colorado Desert and the Mojave Desert and overlooks the Coachella Valley.
Known for its funky art scene, kitschy cafés, and diners, and some of the coolest Airbnbs, Joshua Tree is a must-visit whether you live locally and are looking for the top things to do in Southern California or you're on a California road trip.
You won't be able to get enough of the Dr. Seuss-looking trees or the brilliant stars that dot the night sky!
Here's my guide to an adventure-filled weekend in Joshua Tree!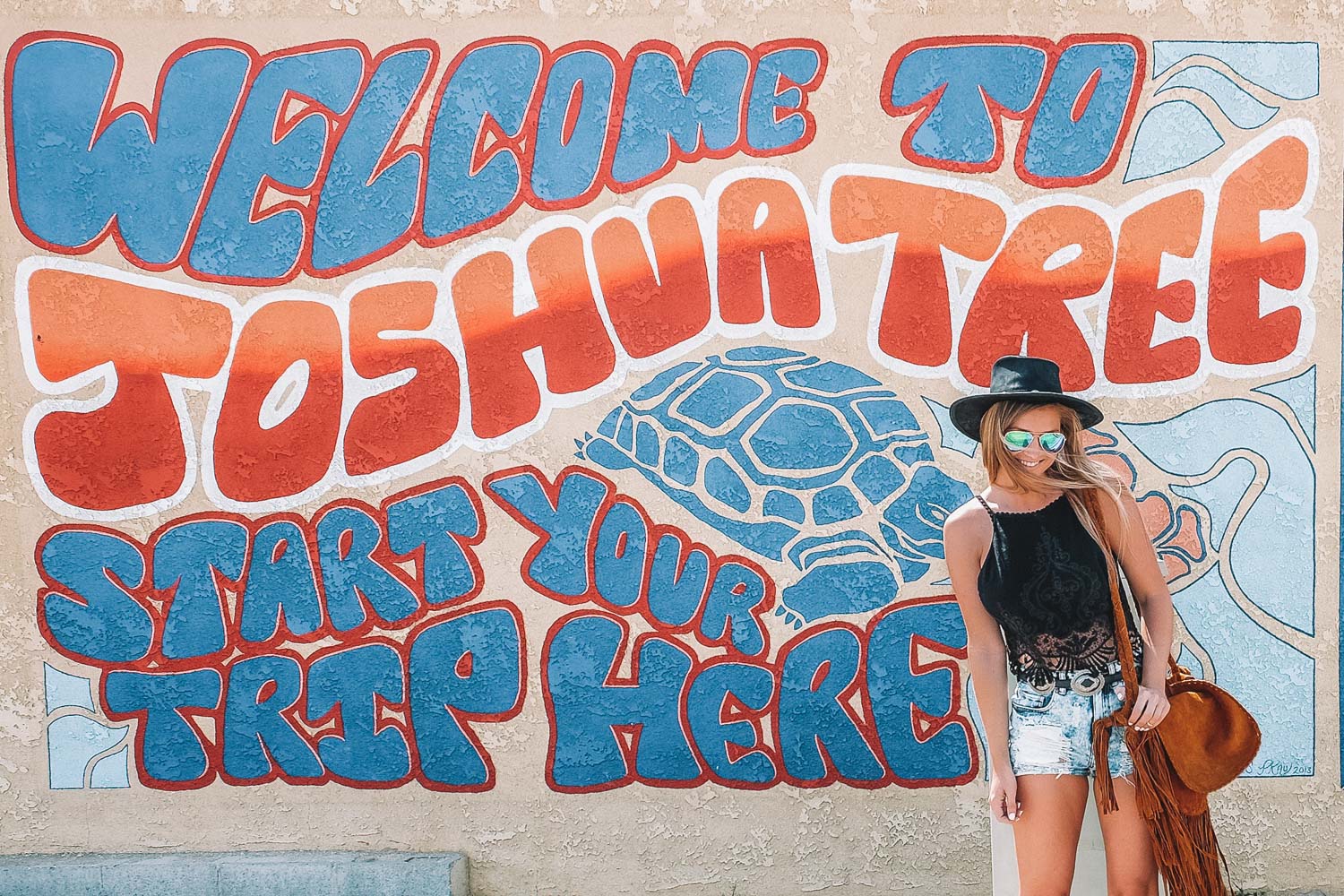 Where to Stay in Joshua Tree
Joshua Tree is brimming with incredible accommodations, from ones that play up those desert chic vibes to those that have hot tubs outside to watch the stars from! I'm personally a big fan of all the Airbnb options because of their unique aesthetics. On my last trip, I stayed in a beautiful vacation rental, Casa Blanca by Fieldtrip.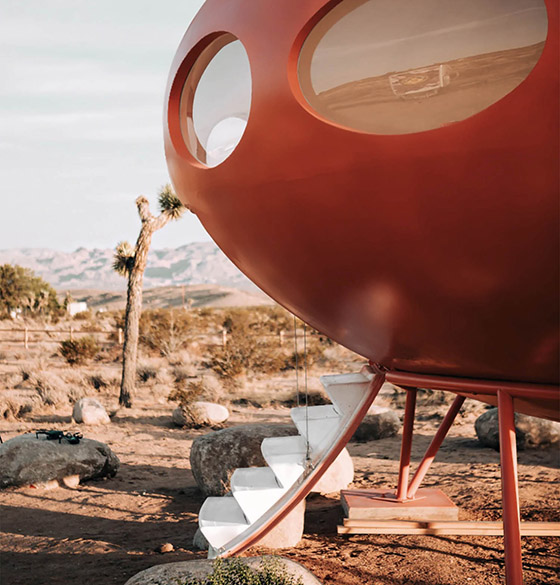 From a UFO-looking starship to glamping spots under the stars to some of the most unique design aesthetics, here are the coolest Airbnbs to stay at in Joshua Tree, California!
Read More


Eat at  the Kitschy Cafés
Breakfast at Crossroads Café
Grab a hearty breakfast at the Crossroads Café, a friendly, relaxed eatery just off the I-62. The café serves up incredible dishes of scrambles, hotcakes, and on–the-border specials like huevos rancheros.
Vegetarians should check out the "soy-rizo" hash, a spicy fried sausage made of soy.
Joshua Tree Saloon
Want to really embrace those Old West vibes? Joshua Tree Saloon truly looks like an old school saloon. Sample the classic American-style menu or participate in karaoke.
Natural Sisters Cafe
From fresh juices and organic coffees to tons of salads and sandwiches, Natural Sisters Cafe offers a wonderful vegetarian menu.
Frontier Cafe
Frontier Cafe has some incredible vegan options (and non-vegan options, too!) and if you've been off-the-grid camping you can often find available outlets and Wi-Fi here.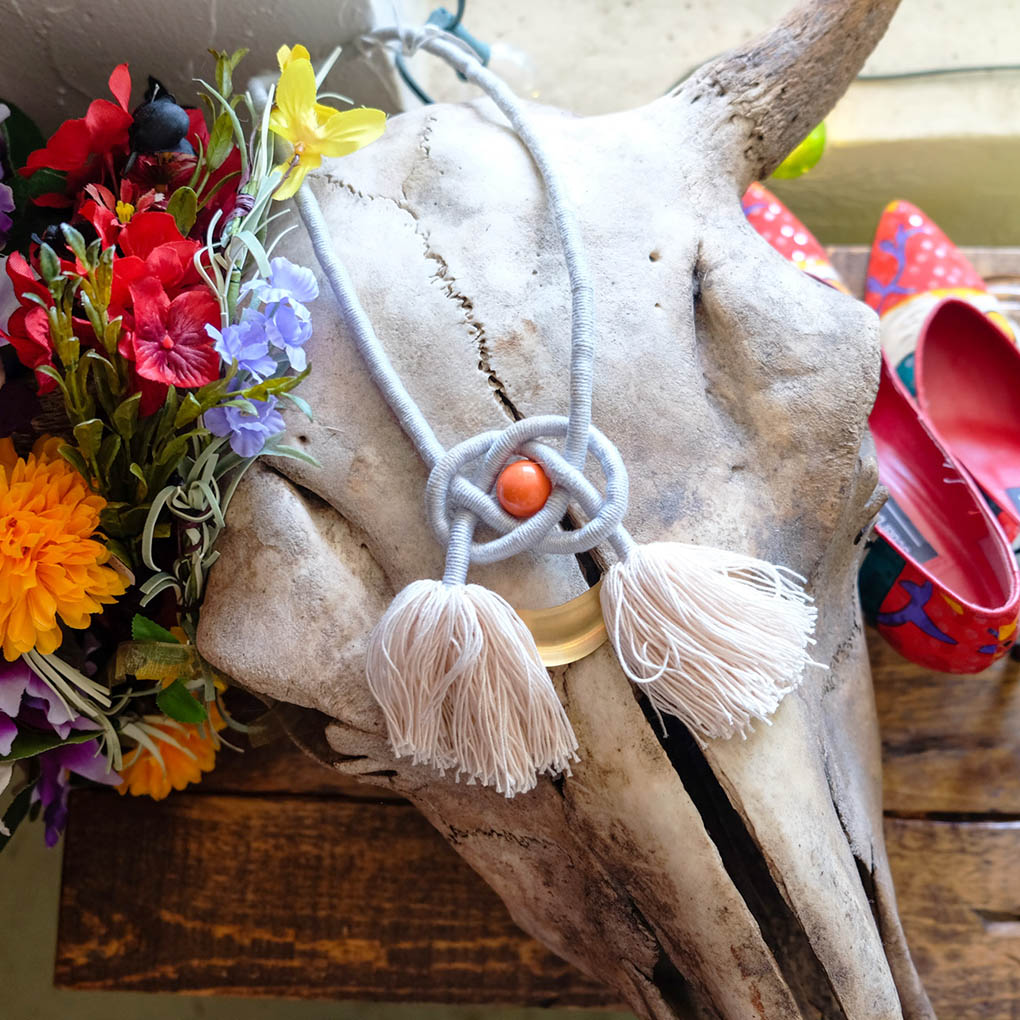 Go Antiquing and Thrifting
Joshua Tree is a haven for shoppers of the vintage and eclectic. Get your essential thrifting items at a collection of boutiques and quirky corner stores like Starlite Courtyard, Hoof and the Horn, Pioneer Crossing, and BKB Ceramics.
You'll also find Trailer Court Shops, a mini-village of shopping carts that stock Mexican blankets, midcentury collectibles, figurative sculptures, and folk art. Some of the go-to boutiques include: The Blooming Gypsy, Moon Wind, Promised Land, and The End.
You might get a kick out of the Crochet Museum, while you're here!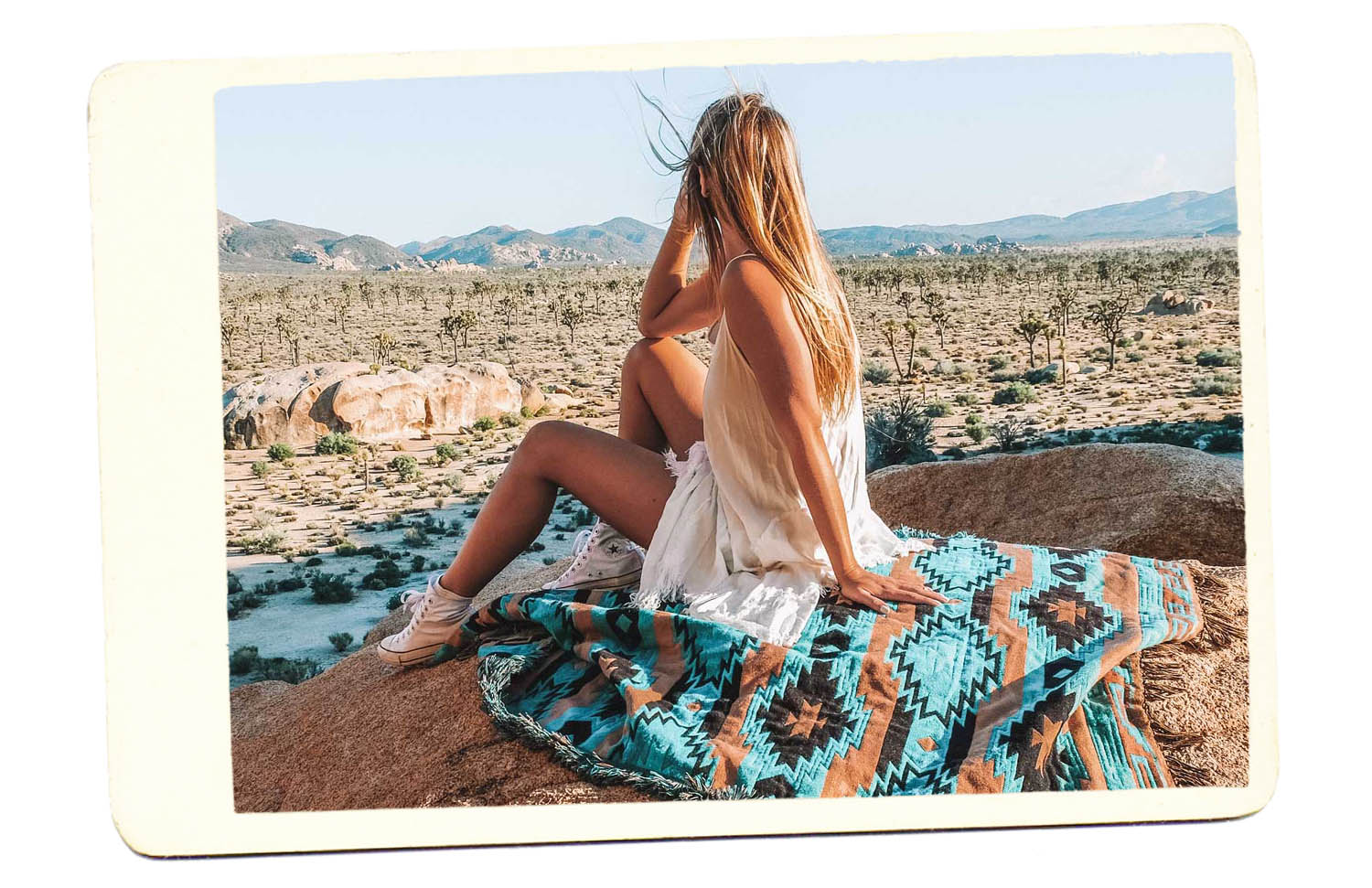 Rock Climbing
Joshua Tree was made for rock climbers and has more than 4,500 routes for beginners and experts alike. Sign up for a training class or a warm-up session at Joshua Tree's Rock Climbing School. This will get your blood pumping before you hit the rocks!
The staff is made up of well-qualified guides who sometimes lead private trips and family outings to the park. You can also join a small group for a day's outing based on your level of adventure.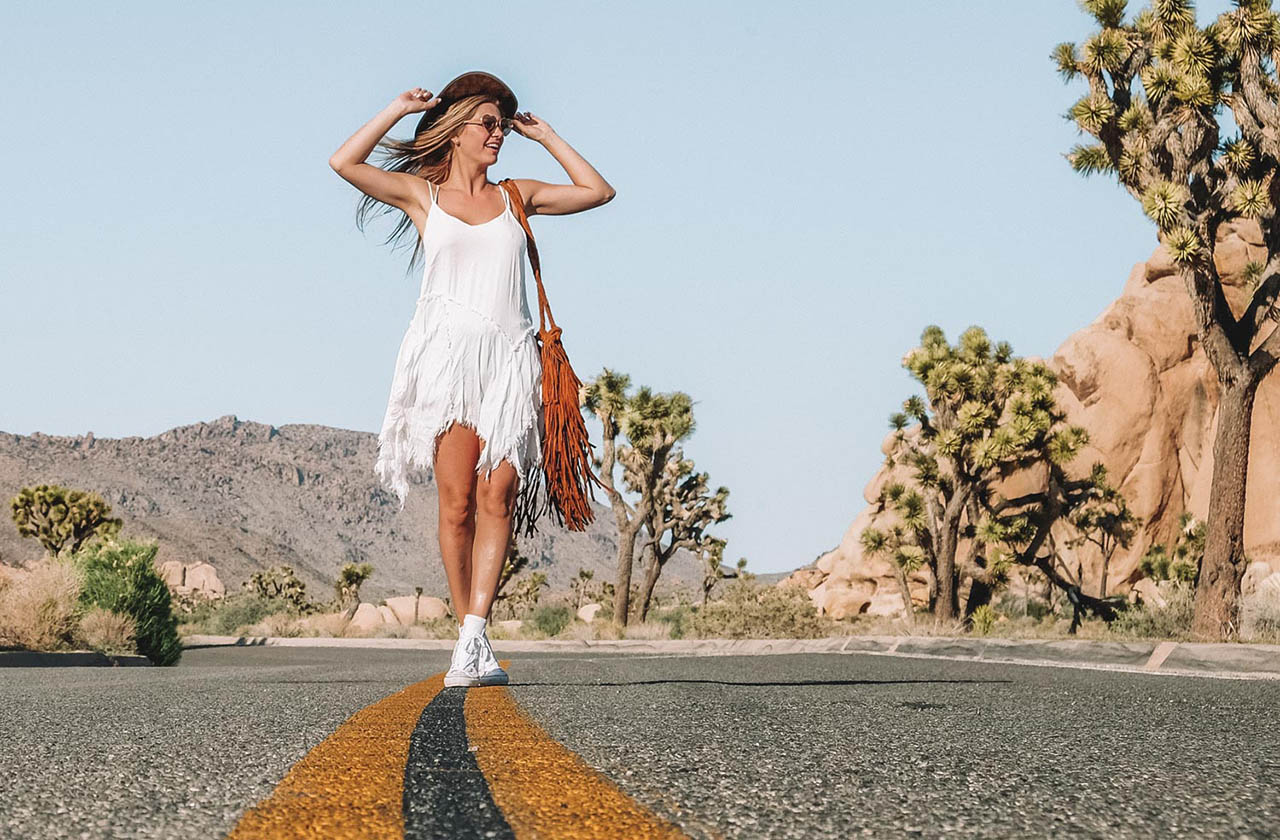 How cool are those trees?
Go Hiking + Explore Nature
The beautiful desert in Joshua Tree National Park beckons all rock climbers, hikers, and campers to its rocky slopes. The cactus gardens, ruins of ghost towns, and stargazing make it a must-stop on any trip to the desert.
The park has several easy hiking trails that take you past fan palms and have excellent views of the Salton Sea.
Some of the main highlights include:
Skull Rock — aptly named, this rock is in the shape of a skull and is pretty popular as it's right off the road
Cap Rock — ideal for sunset!
Hidden Valley — this is great if you're after a short hike within the park
Arch Rock — if you've ever been to Arches National Park, this looks like a smaller version of something you might see there!
Cholla Cactus Garden — get your fill of cacti here!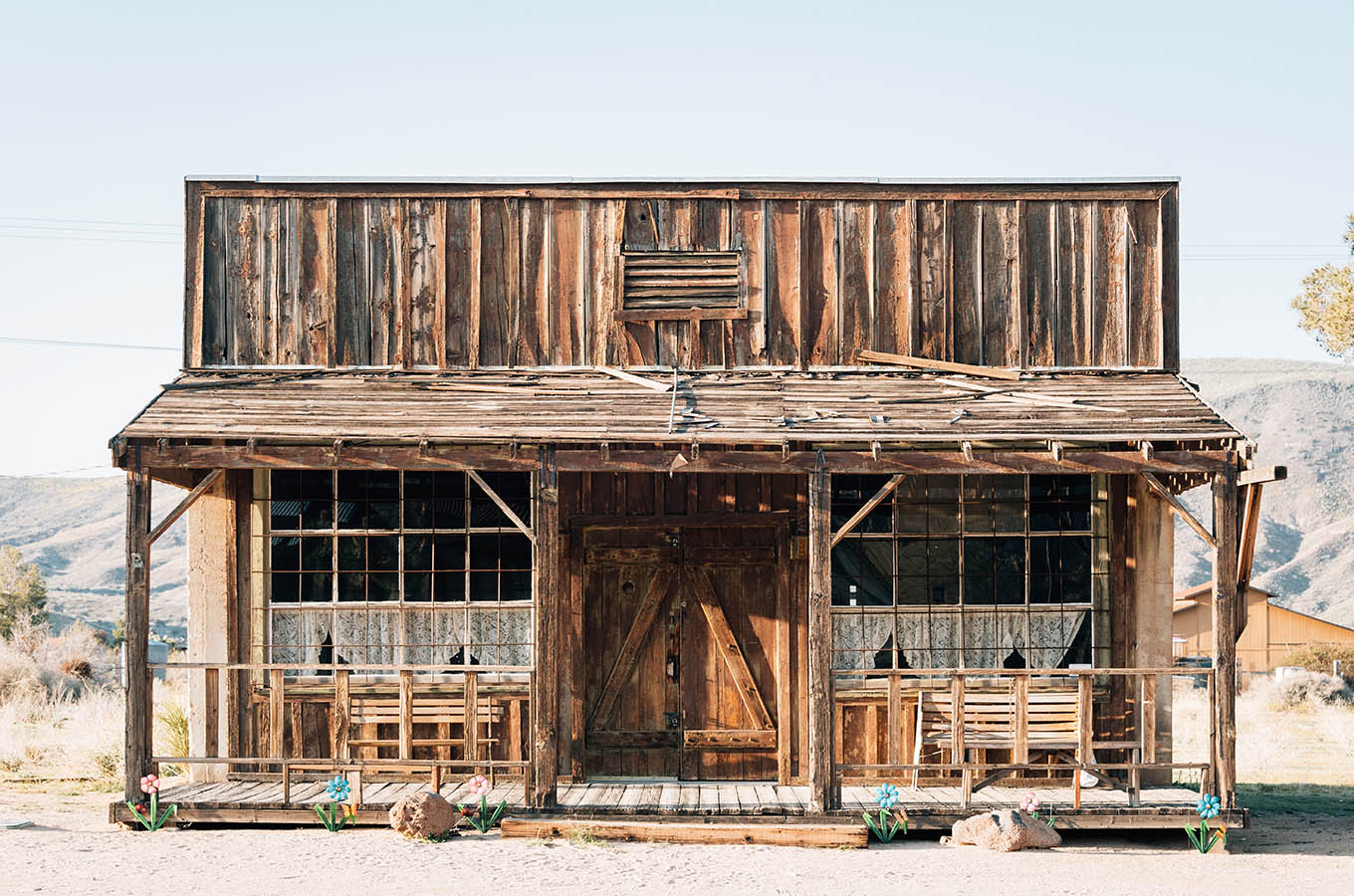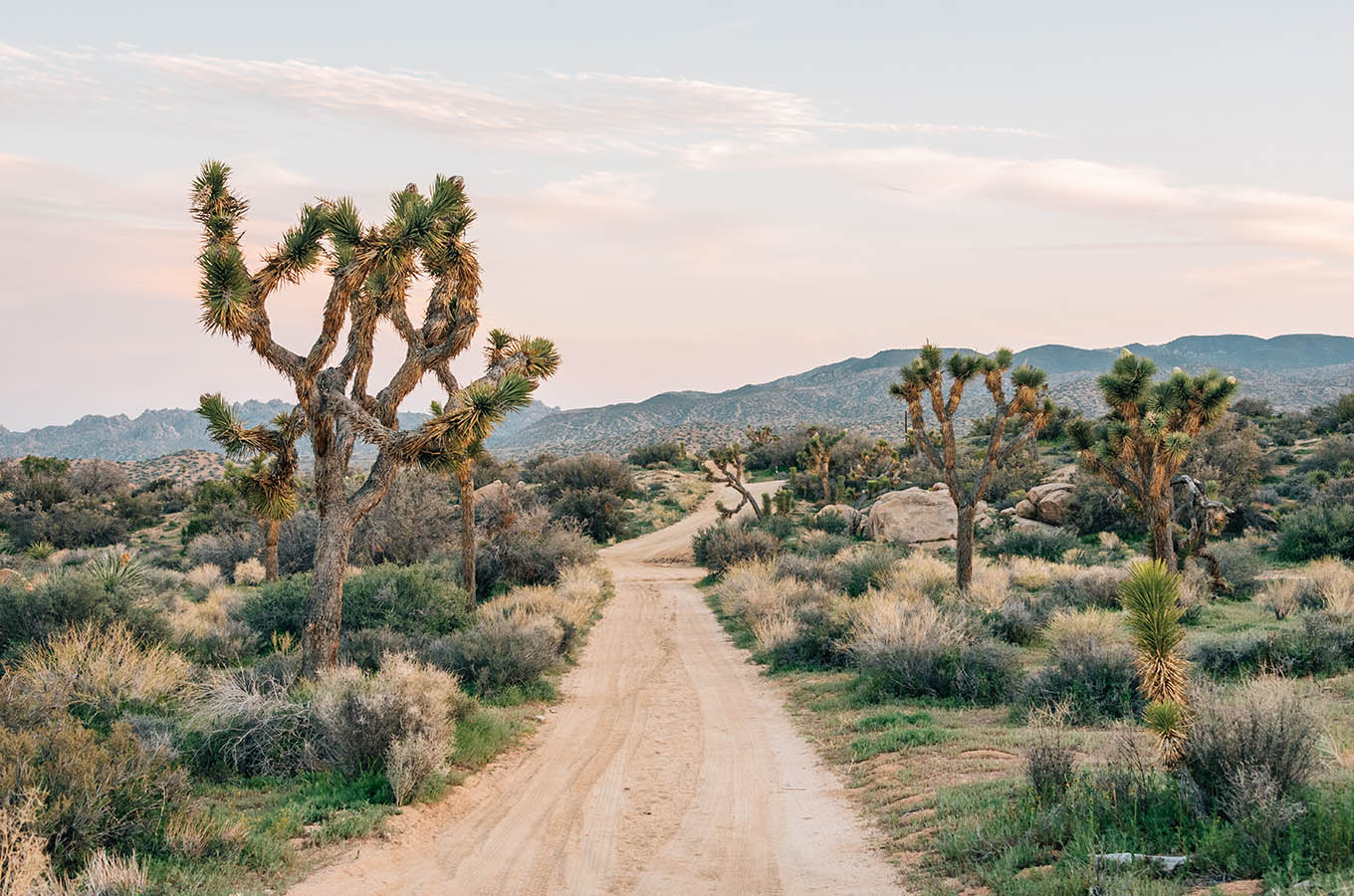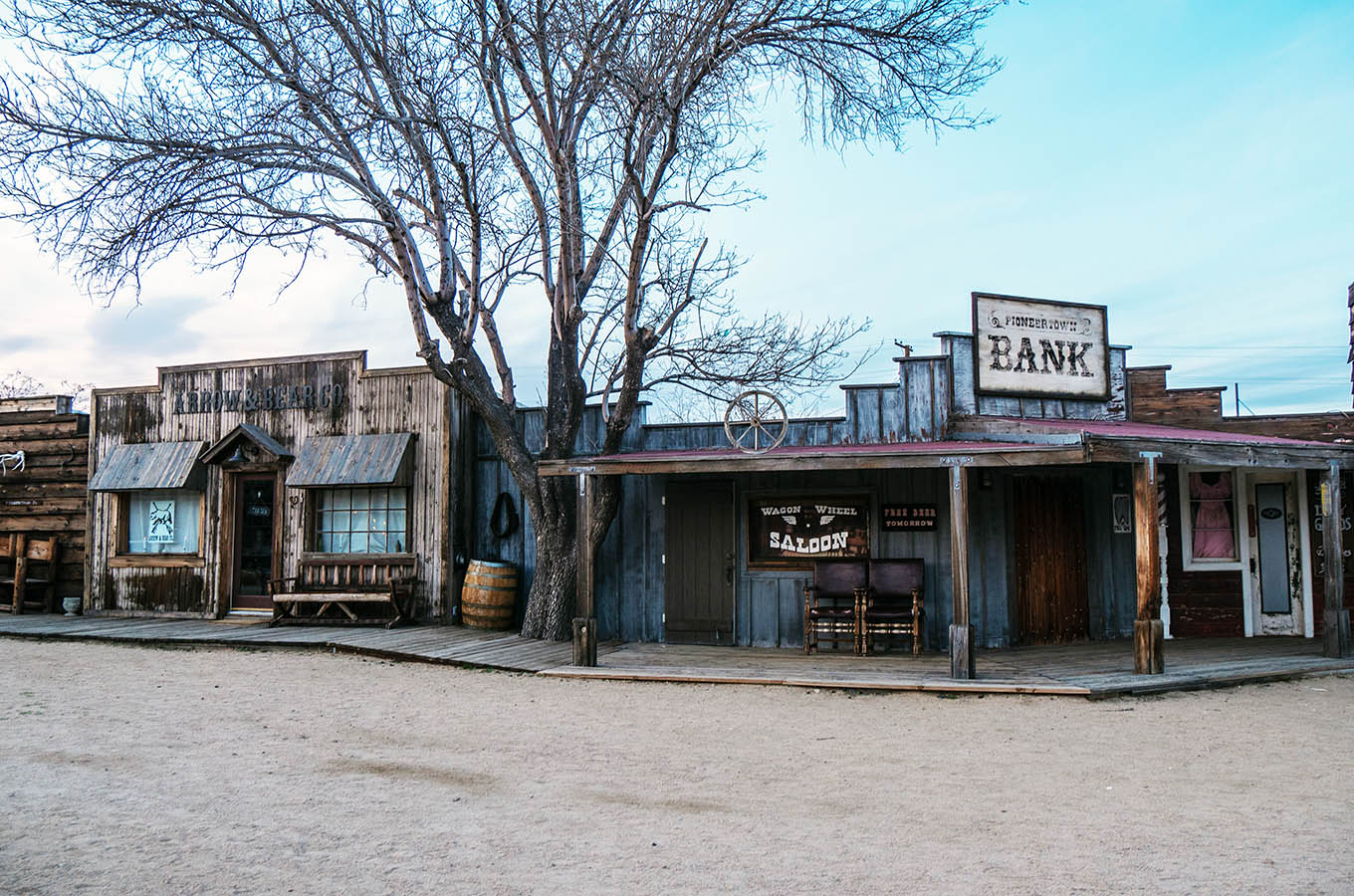 Explore Pioneertown
Pioneertown was built in the 1940s as a live-in Wild West movie set and offered temporary housing for cast and crew. It was the site for many TV shows including The Cisco Kid and Judge Roy Bean.
Today you can still roam its dirt roads; it's a bizarre sort of "old western Disneyland." While you're there, don't miss the bowling alley, reconstructed jail, bathhouse, bank, realistic dummies, fake crows, and dynamite props.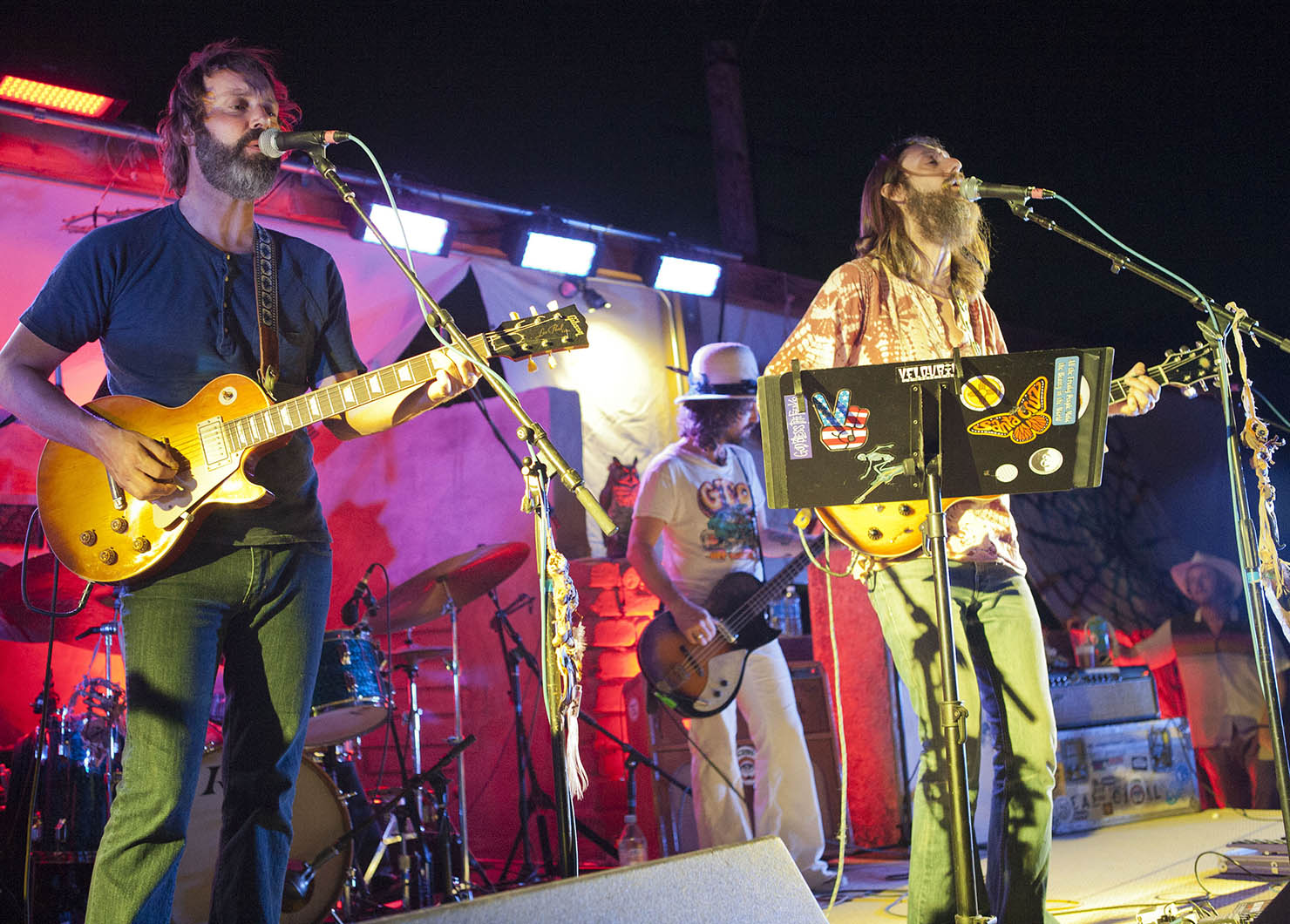 Enjoy the Live Music
Pappy & Harriet's Pioneertown Palace is a long-standing landmark. The Palace is a well-known live music venue in the area and is home to Desert Stars Festival, an annual music event held in September.
It's the best place in the Hi-desert to check out local and L.A.-based bands; among its patrons are the notable Eric Burdon and Robert Plant of Led Zeppelin.

Naturalives Rejuvenation Day Spa
Need a break from the sun and sand? After a hard weekend of desert hiking, spend some time at Naturalives, a refreshing, holistic day spa that offers everything from massage to chakra balancing.
Relax at the fingertips of certified massage therapists, or opt for more therapeutic sessions that focus on problem areas or offer reflexology. Spa services also include manicures and pedicures, reiki, yoga, infrared sauna, facials, body wraps, and waxing.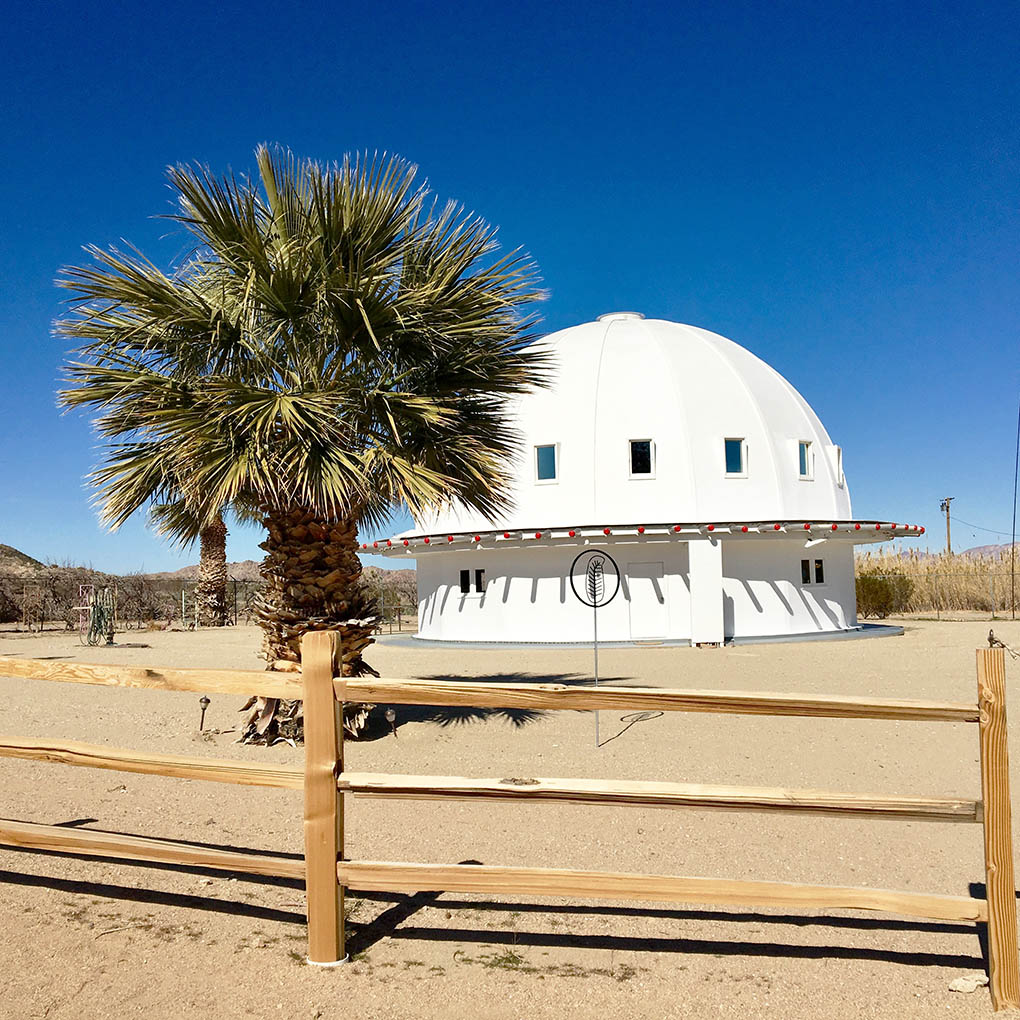 Visit the Integratron
Whether it's your first stop or your last in the Mojave Desert, be sure to visit the Integratron. The impressive structure was constructed by ufologist George van Tassel in 1959. The blueprints are influenced by UFO channellings and the works of Nikola Tesla are said to have been provided to van Tassel by aliens from Venus.
Dubbed a "fusion of art, science, and magic," its purpose is to tap into invisible magnetic fields and electromagnetic frequencies that affect biological cells. Van Tassel claimed that the cells of anyone who was within the structure were rejuvenated.
These days, it's mainly a tourist attraction where visitors can go to be exposed to harmonic sound frequencies.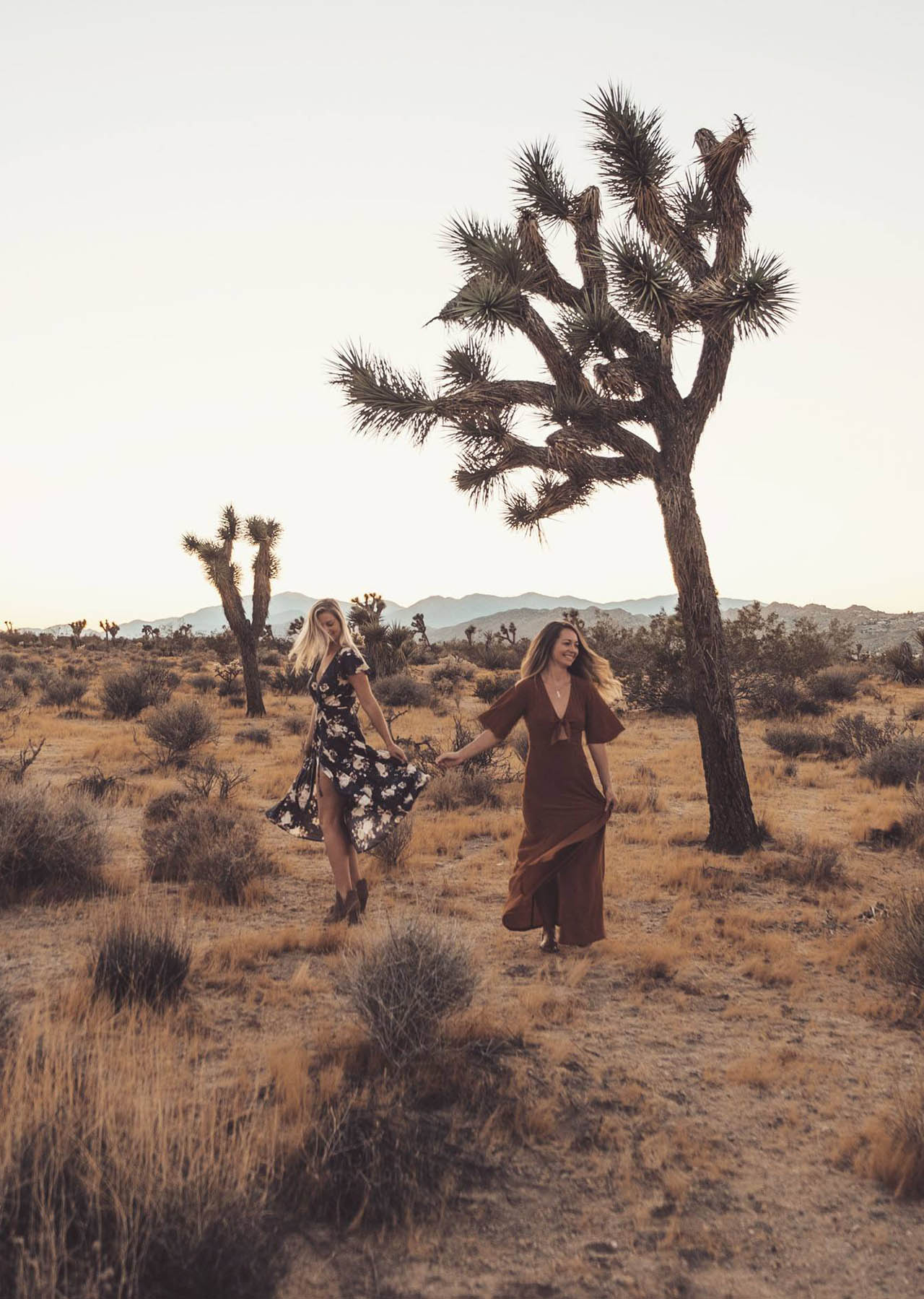 Have you been to Joshua Tree before? What would you recommend seeing, doing, or eating while in the desert?