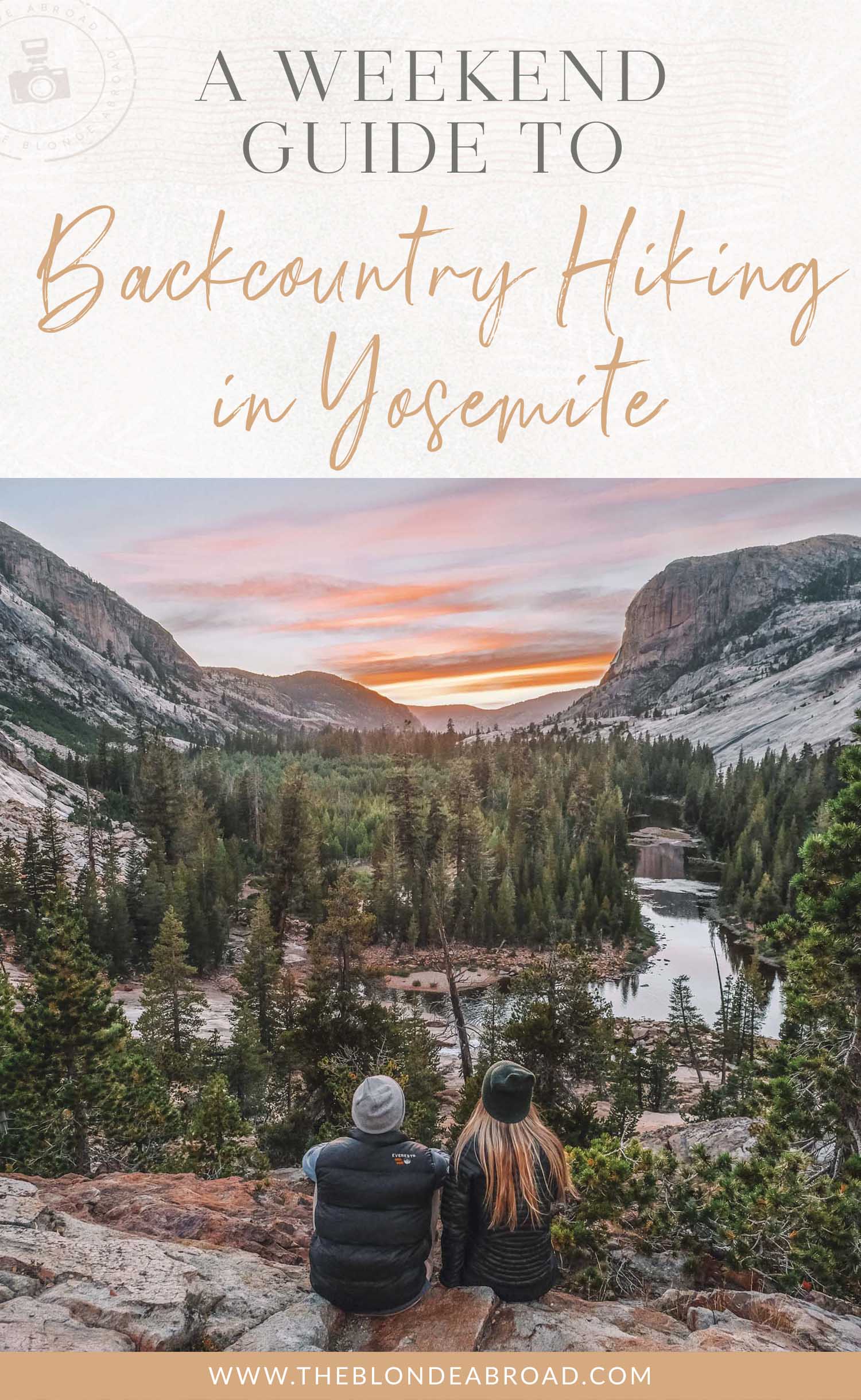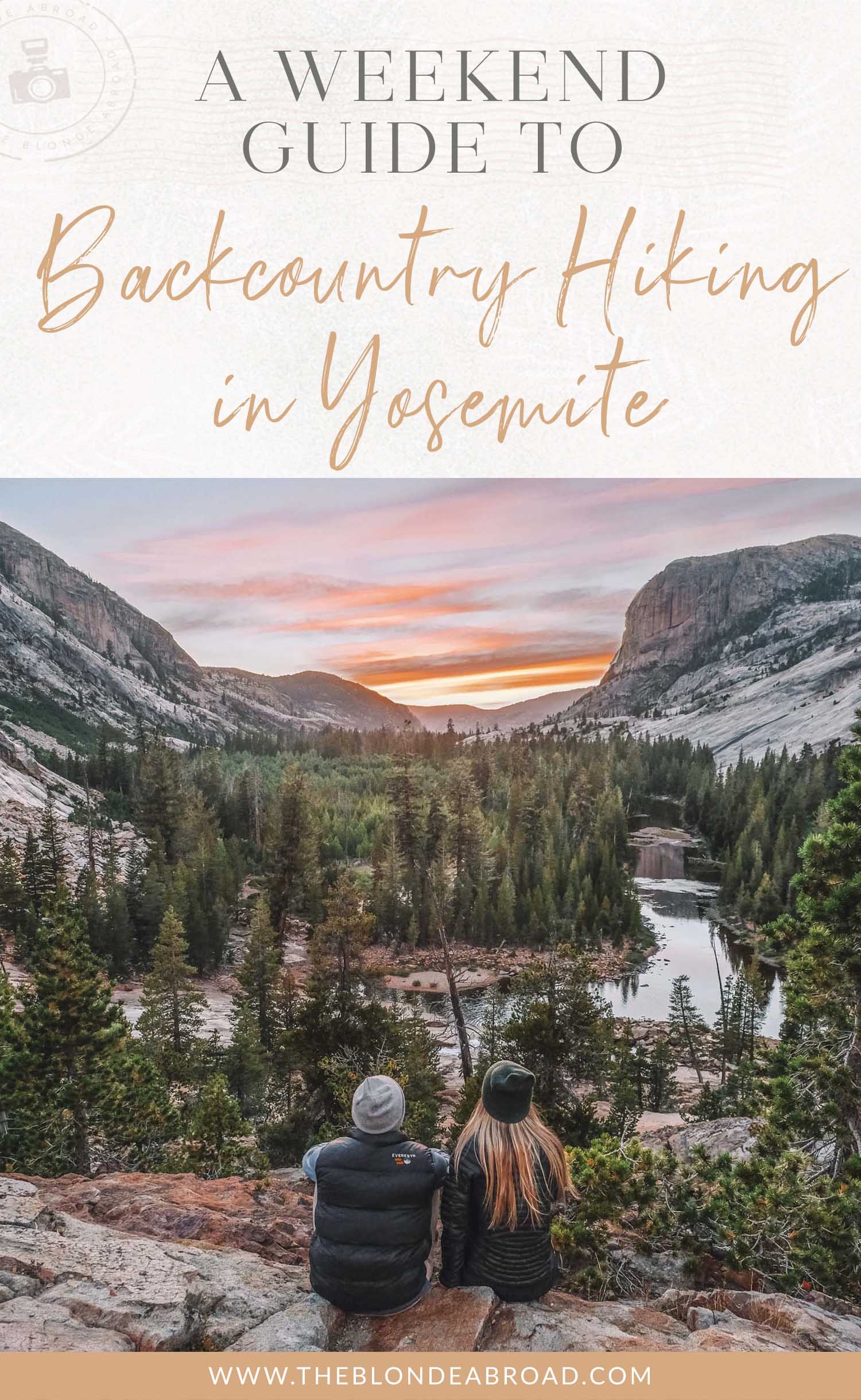 Call me biased but I think California is one of the most incredible destinations on the planet. My home state is brimming with incredible vistas—where the cliffs meet the Pacific Ocean, of towering forests, of vast stretches of desert. From swanky cities to chill surf towns and everything in between, California is a dream.
For me, a 10-day California Coast road trip is one of the best ways to explore the state (and if you've got more than 10 days—even better)! To make the most of it, you can drive from San Diego to San Francisco then get over to the iconic Yosemite National Park.
You will want at least a weekend to explore the expansive park grounds when you arrive. As one of the first national parks in the United States, this is one of California's essential sites to visit.
Famous for its towering granite peaks, ancient giant sequoias, and views of the forested valley that will take your breath away, this is a dream hiking destination. We can thank John Muir, Father of the National Parks, for establishing the impressive American network of National Parks.
Fun fact: It wasn't just John of the Mountains who loved Yosemite! This park was the ultimate hotspot for Victorian American travelers.
With so many stunning trails to traverse, it is time to dig out your hiking boots. Ready to hike the backcountry of Yosemite but don't know where to start? Here's my weekend guide!

Seasonal Tips
Generally speaking, the best time to visit Yosemite is during either May or September. The weather is perfect, every area of the park is completely accessible, but it's still not too crowded.
That said, Yosemite National Park is stunning at any time of year. Just make sure to plan in advance. Many areas of the park are only open during certain seasons, so you will want to double-check to figure out what is actually accessible when you're going.
The areas of Tuolomne Meadows near Tioga Pass are open approximately May to November, while Meadows Lodge/Grill is usually open from July to September. You will also want to be careful entering from the Eastern Sierras, which is closed for half of the year.
Note: Opening months and days are always approximate in Yosemite and depend upon snowfall and rain. As a general rule, if it is not summer, plan where you want to go in advance so you can ensure everything is open.
Whenever you opt to go, bring layers and sunscreen! The weather can go from quite warm in the afternoon to freezing at night.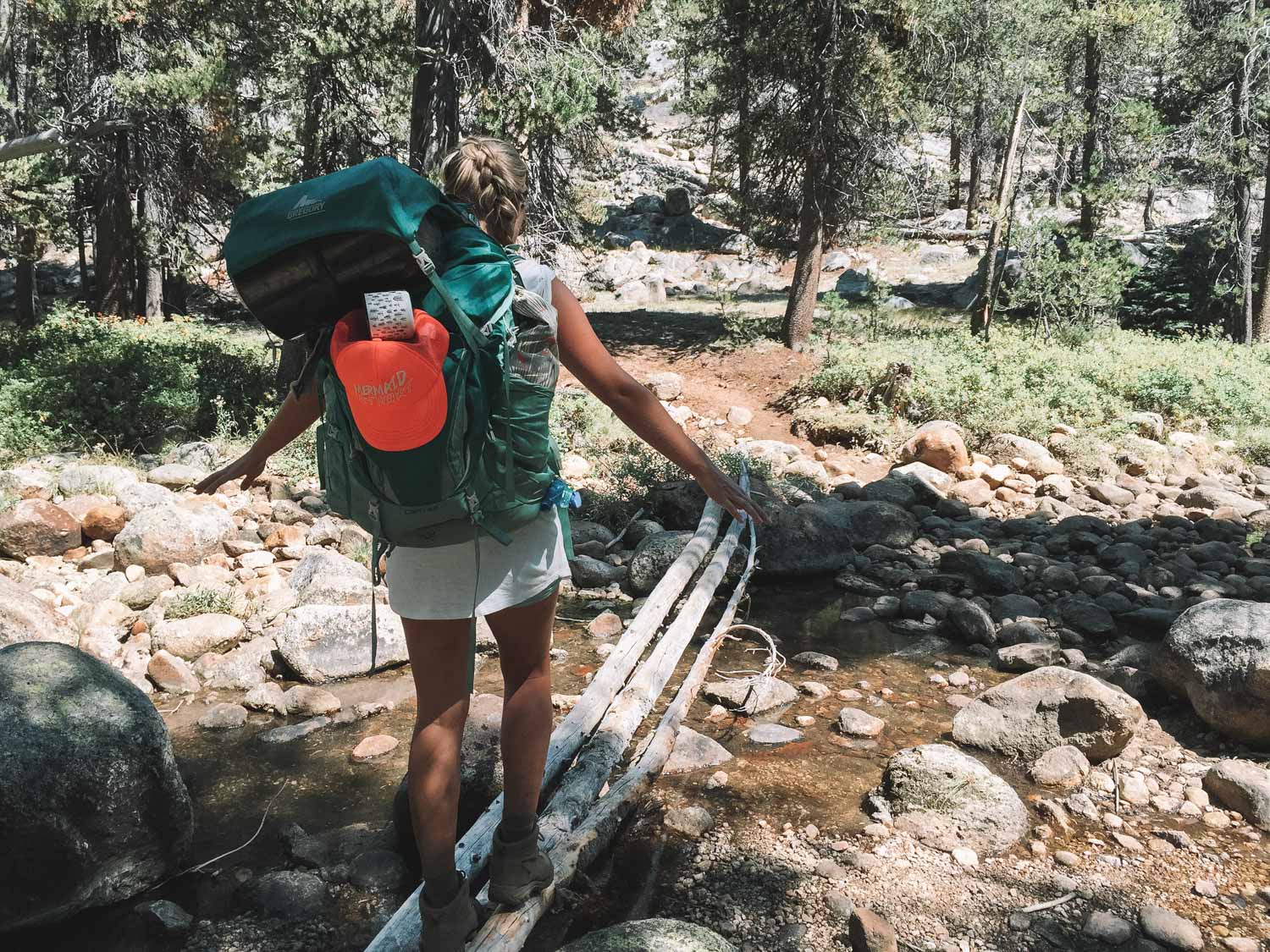 What You Need
Permits are essential. In order to prevent overcrowding and offer everyone the best experience, they only allow a set number of people in each trailhead. Get your wilderness permit in advance on the Yosemite National Park website. And the sooner the better! If you are camping, you might need to book your permit months (sometimes nearly a year) in advance.
While you will want to pack light, be sure to bring all of the essentials with you. In addition to the basics like a sleeping bag and tent, it's helpful to have a solar charger, headlamp, water filter, and cooking basics. Bring basics like wet wipes and coconut oil to stay comfortable as well.
We free camped so we didn't need to book in advance. We got our permit and rented bear-proof cans at the gate.
After my first weekend camping there, I put together a list of essentials for a weekend in Yosemite so you know just what to pack.
You can reserve permits online as well as walk-up which is first-come, first-serve. They are free but absolutely required for any overnight backpacking.
Heads up, there are only a set number of permits available per day, per trailhead. Day hikers don't need a permit except for Half Dome—which requires ample time to plan. Either way, some planning is necessary.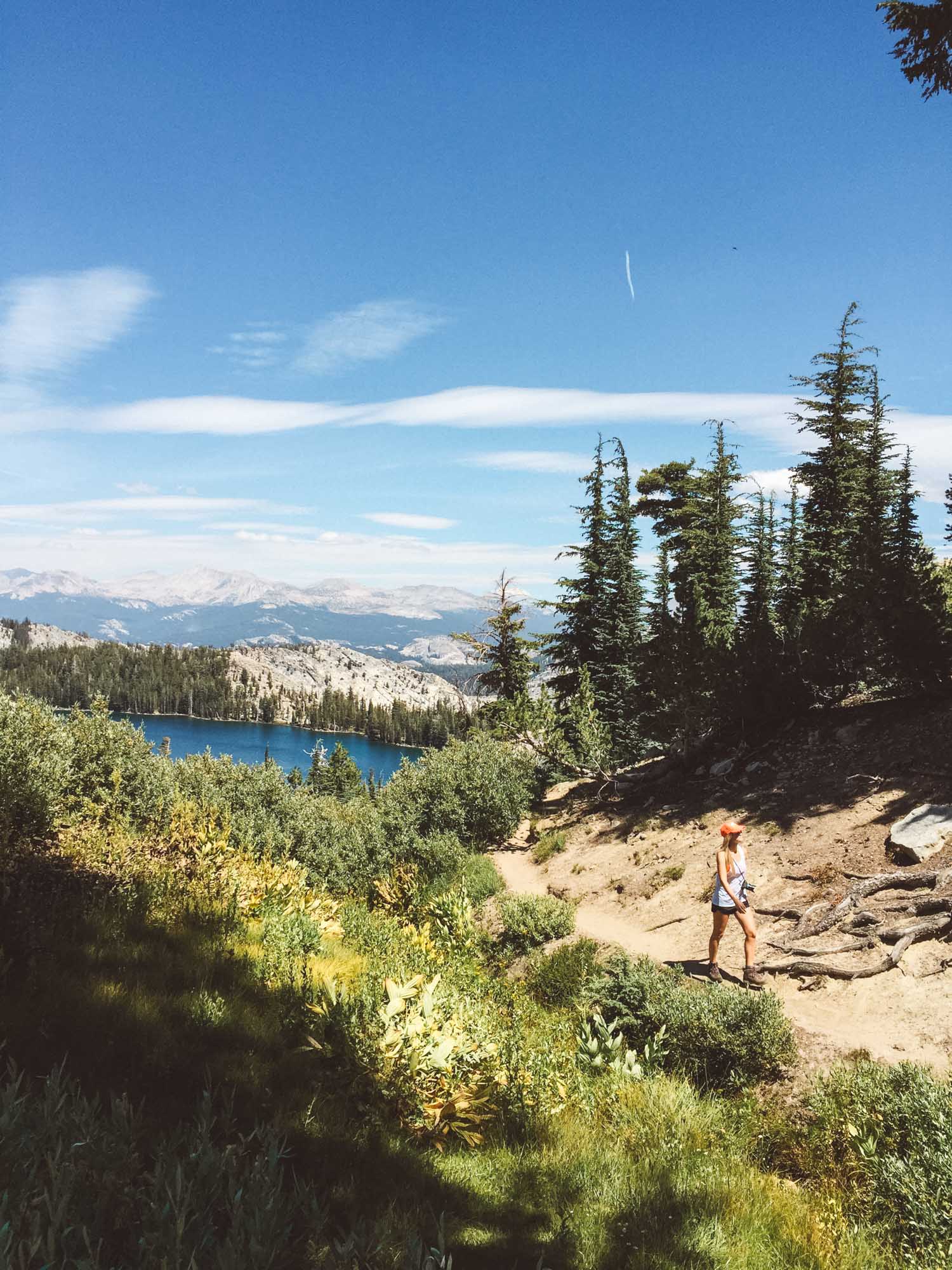 Glen Aulin Trail
Yosemite Weekend Sample Itinerary
We spent two nights staying beside May Lake & Mt. Hoffmann. It was absolutely gorgeous! There are eight cabins dotting the shores that can accommodate a total of thirty-six guests.
The Glen Aulin hiking area was breathtaking (literally!) from start to finish. You can map out the hike from May Lake to Glen Aulin Trail to plan your weekend. The trail is open from March until November and is just under 22 miles.
Tip: When you are looking at mileage numbers, keep in mind the terrain. You could easily walk ten miles of city streets in a weekend without being tired but it's a totally different experience on rough terrain.
The travel guides will note if it's downhill or uphill (May Lake to Glen Aulin Trail is mostly downhill FYI) as well as giving an easy to moderate to difficult rating. I'd recommend challenging yourself but don't completely wreck yourself!
I'd then recommend venturing out from Glen Aulin to Tuolumne Meadows. I made a map of my exact hike and you've got to check out if you're ready for a challenge! I was so proud to log in 31.8 miles and I would do it all over again! For a full perspective of the park and where you will be traveling check out this full park map.
To break up the long journey, we stayed in May Lake. The next day our goal was to get to Glen Aulin to camp. On the final day, we hiked out to Tuolumne Meadows.
At the end of the hike, there's the Tuolumne Meadows Grill where I cried out of total exhaustion and got myself an ice cream!

What  to Expect
Expect to be in awe…and completely worn out! In total, we hiked nearly 32 miles over a single weekend. We were physically so drained by the end but it was well worth it.
Since it is such a demanding journey, there is SO much to be gained. You have to take it one step at a time and push yourself to your limits (and maybe beyond!).
With so many miles ahead of you, packing light is crucial. Focus on lightweight items that will enhance your journey. Things like a portable speaker and sleeping pad make the journey much better. Whiskey is also great for cold nights!
When it comes to the water, be especially careful. There are tiny organisms called giardia lamblia in the water that can make you seriously sick. Before you drink the water, it is essential to boil it for a full three minutes or use a chemical disinfectant.

Know Before You Go
Permits
To get permits, you will need to go during the opening hours of the wilderness center. The Yosemite Valley Wilderness Center and Tuolumne Meadows Wilderness Center are both open seven days per week from 8 am to 5 pm. You can get your permits, maps, and bear-proof canister at either.
Bear-Proof Canisters
I've mentioned the bear canister a few times because they are absolutely essential. While it is totally okay to bring your own food into the park, you must store it in bear-proof canisters for safety.
A Note on Garbage
It is also critical that you leave nothing behind in order to keep the park in pristine condition and share it with generations to come. For human waste, the rule is to dig a hole six inches deep into the ground and make sure that it's a full 100 feet from any body of water or camping area.
Make sure not to put toilet paper in the hole! Absolutely all garbage needs to be packed up. You will want to bring a few different types of bags with you to ensure easy and clean transport. My guide on what to pack for Yosemite gives some helpful tips.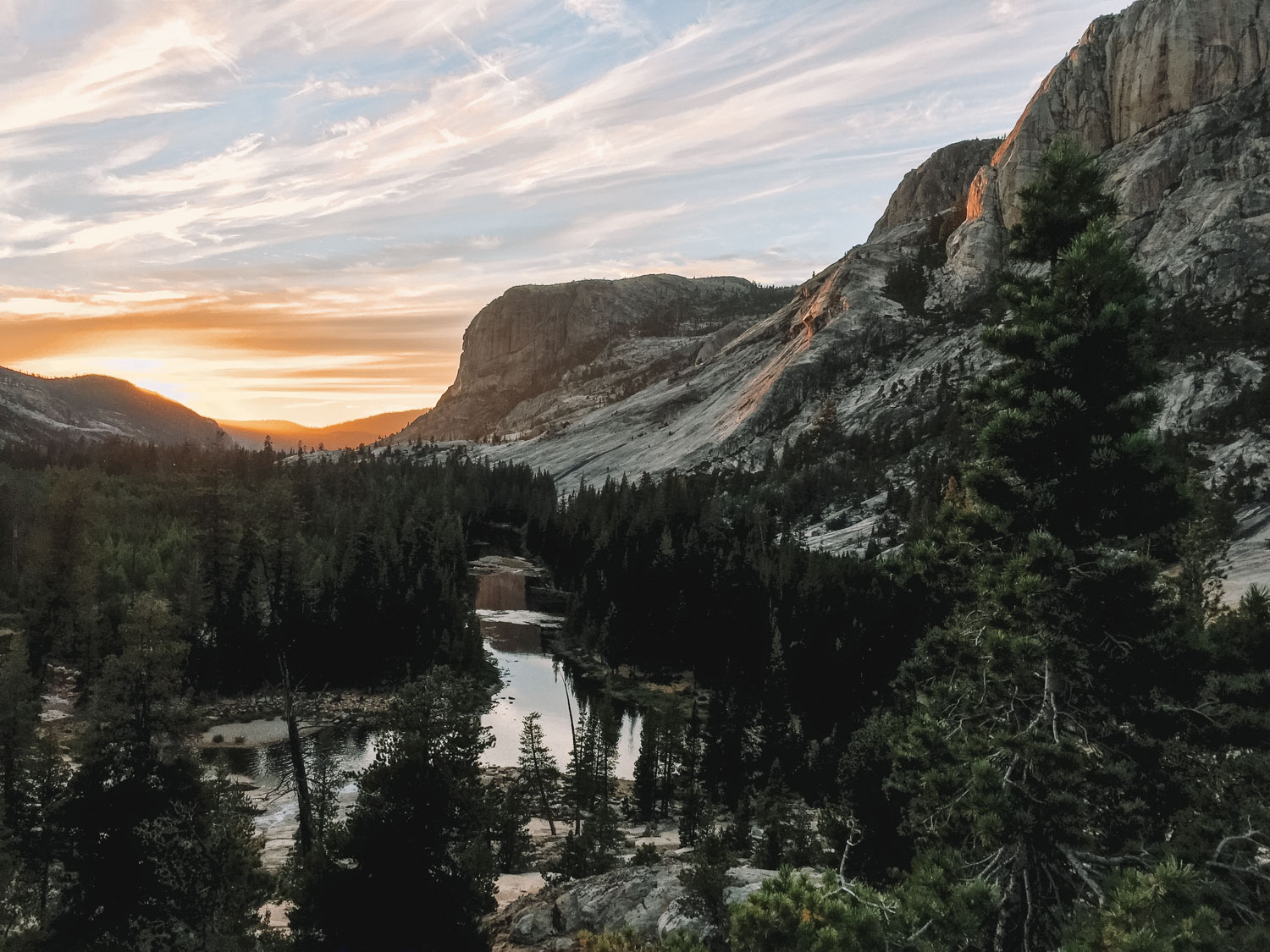 Overall
It's a tough trek but it's worth it. As always, respect the environment and leave no trace so that future folks can enjoy its beauty!
Have you been to Yosemite before? I'd love to hear about your experience in the comments below!