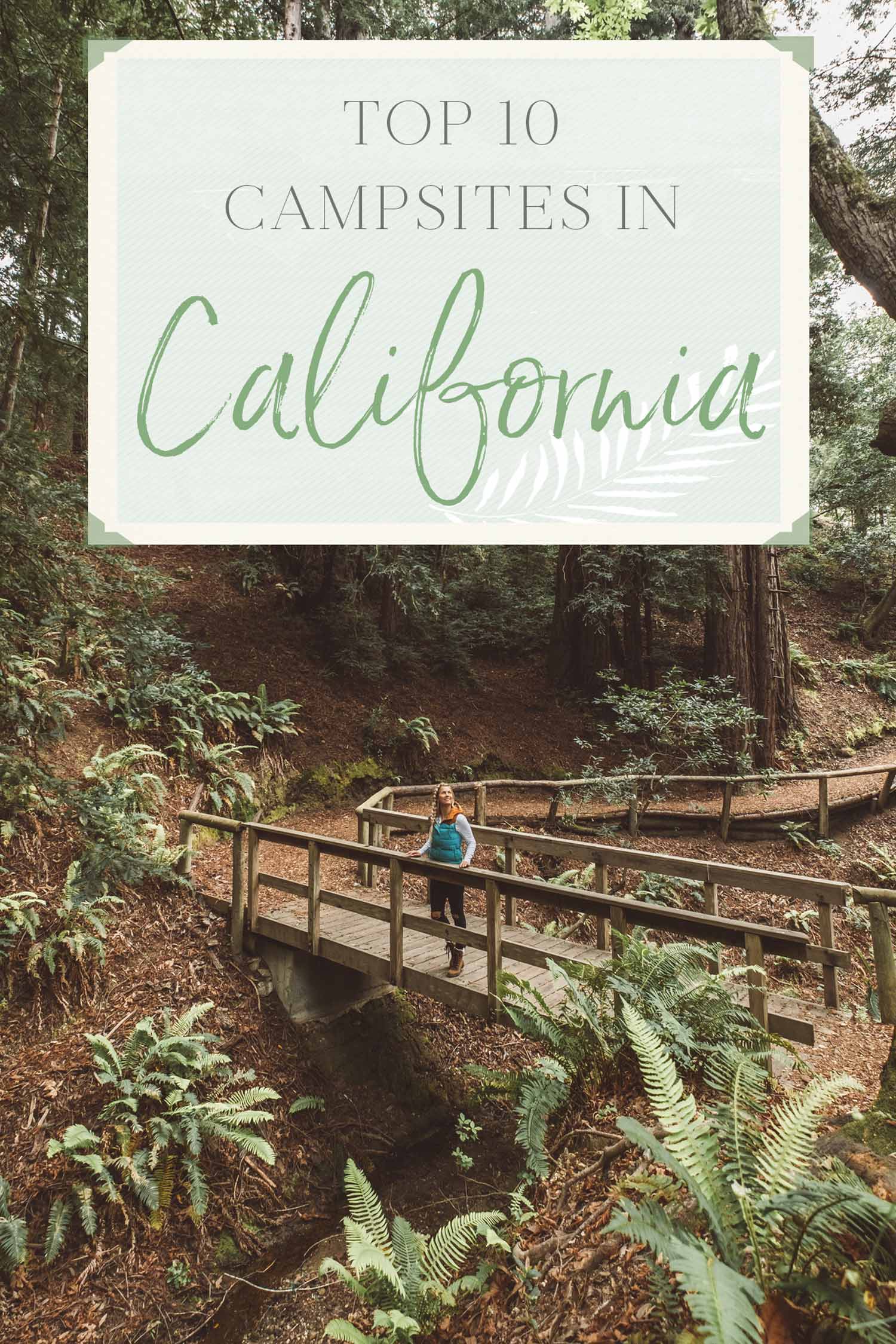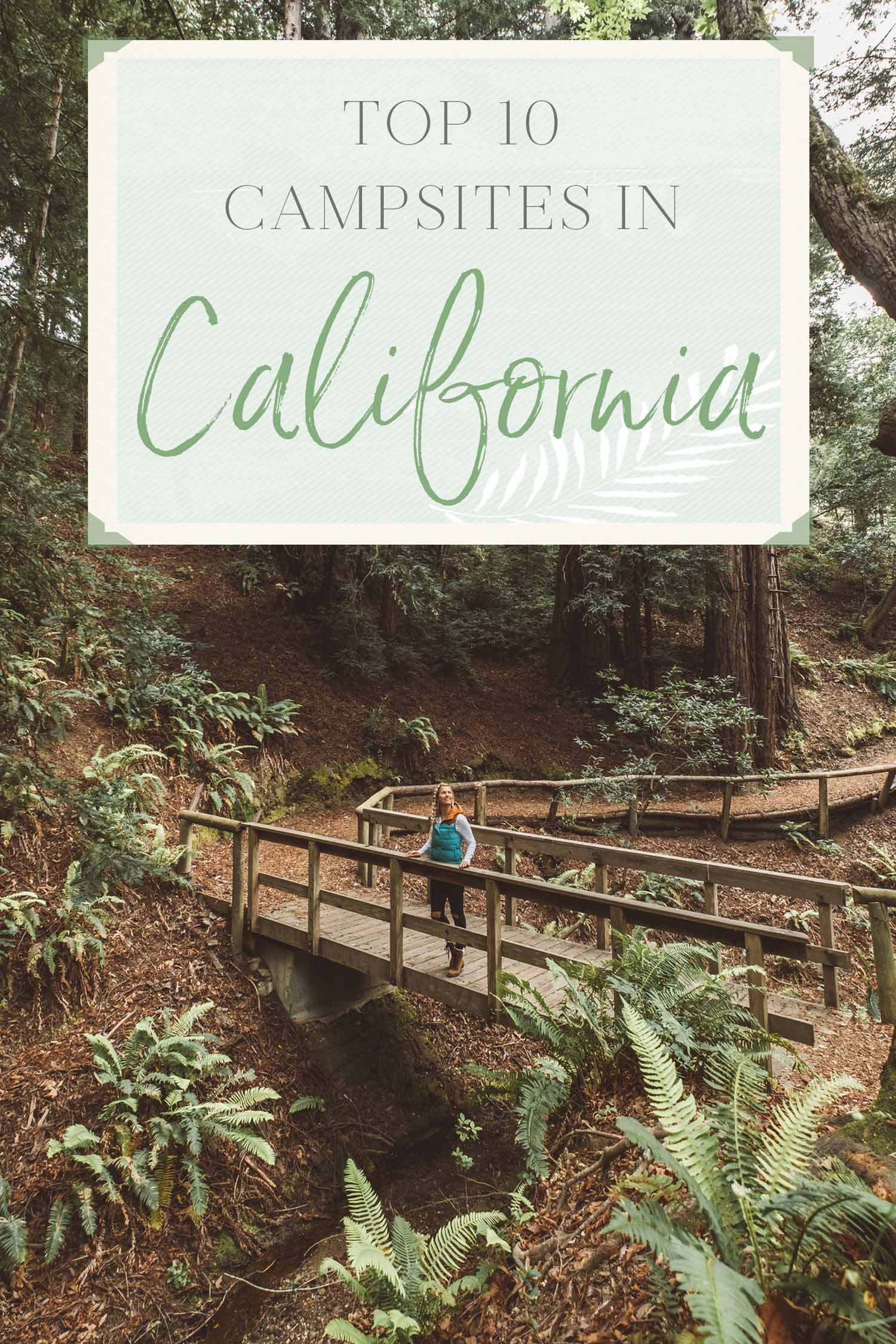 Updated: January 2021
As a native Southern Californian, I grew up spending my summers in the outdoors and camping in some of California's most incredible campsites. Nothing beats a night bundled up by a campfire under the stars!
Whether you prefer bumming it on the beach, dwelling in the desert, or frolicking in the forest, campsites in California offer something for everyone.
Here are the top 10 campsites in California!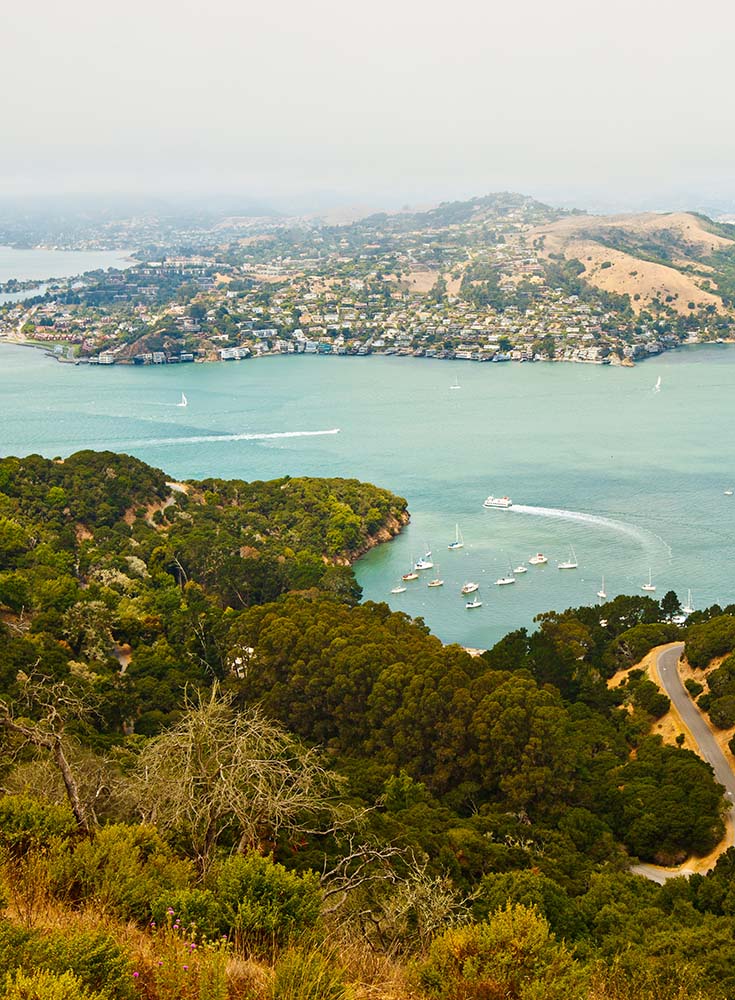 Angel Island Campground
If you are looking for jaw-dropping views of downtown San Francisco and the Golden Gate Bridge, look no further. In the middle of San Francisco Bay sits Angel Island State Park, offering spectacular views of the San Francisco skyline, the Marin Headlands, and Mount Tamalpais.
Campsite Specs: There are only 16 sites on the island in total lending to the park's secluded feel. There are restrooms and picnic tables available.

Tomales Bay
Have you ever imagined yourself kayaking into a remote campground?
Well, here is your chance! Tomales Bay is…well it's awesome. If you're wanting to camp here, you must reach the campsites by boat, which, in my humble opinion, just adds to the magic of the whole experience!
Don't have a boat? No worries! Blue Water Kayak in Marshall can get you all set up.
Bring along a tent, some s'mores, a nice dinner (Hipcamp recommends fresh oysters from nearby Tomales Bay Oyster Company), and a hunk of firewood!
Campsite Specs: Beach campgrounds. Restrooms, fire rings, and picnic tables.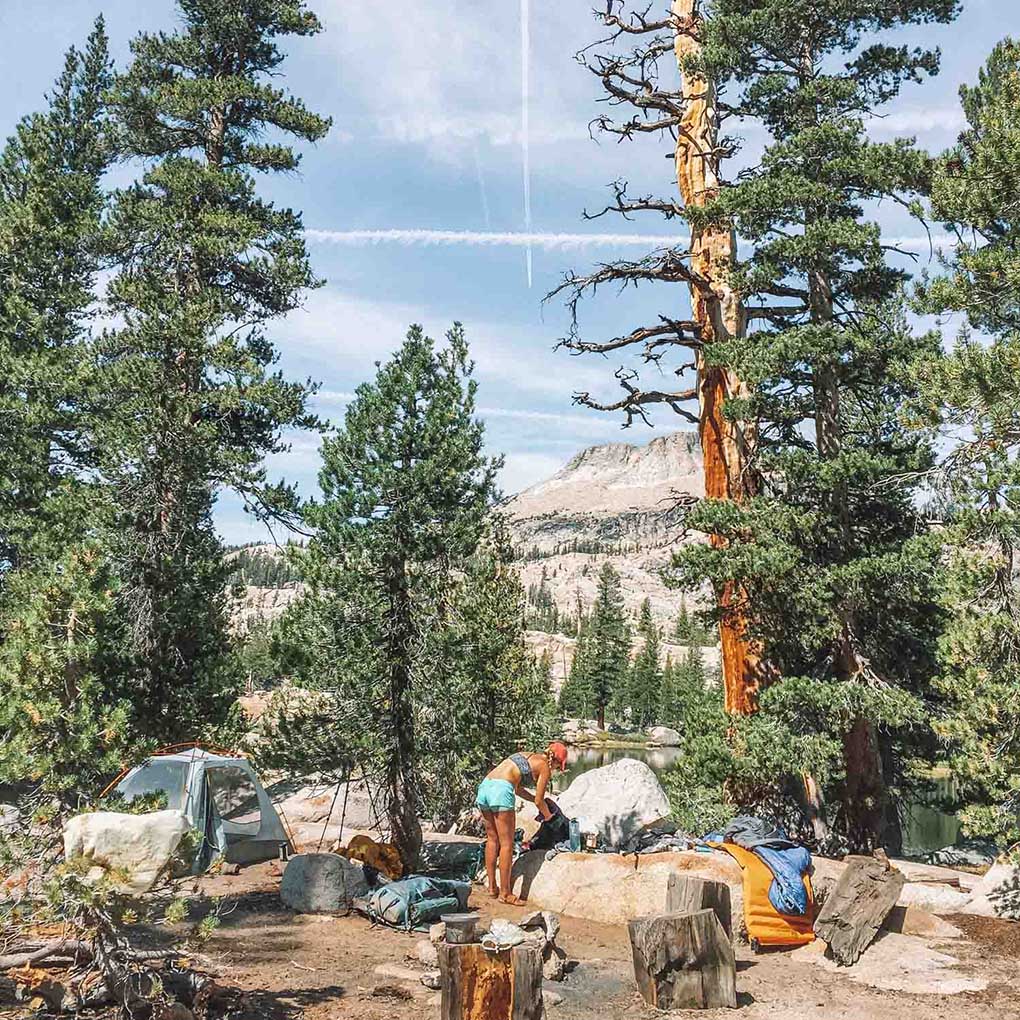 Yosemite National Park
Take your pick from the many campsites available within Yosemite National Park! Perfect for those who want to spend their days hiking through one of the most breathtaking spots, or those who simply want a campsite surrounded by majestic wilderness.
Most campgrounds require reservations and usually fill up pretty quickly, particularly between the months of April through September. Make sure to book well in advance (approximately 6 months).
There are some spots you can free camp, but you'll need to make sure to get a permit beforehand.
Campsite Specs: Most campsites have restrooms, fire rings, and picnic tables.

Steep Ravine Cabins & Campground
There's a little secret that lies just across the Golden Gate Bridge and they are the Steep Ravine Cabins—and in my opinion, they should be dubbed as fairytale cabins. On Mt. Tamalpais, just to the north of the city, there's a group of wooden structures that date back to the 1940s.
They are insanely popular and rightfully so, so you'll need to make sure to book well in advance (reservations for six months out usually book up as soon as they're available). Each cabin features expansive ocean views, as they are perched high up on the side of a cliff.
Campsite Specs: Each cabin features a wood stove, picnic table along with several benches, sleeping platforms, and an outdoor barbeque. The cabins do not have running water or electricity, but primitive toilets, water faucets, and firewood are nearby. Tent camping also available.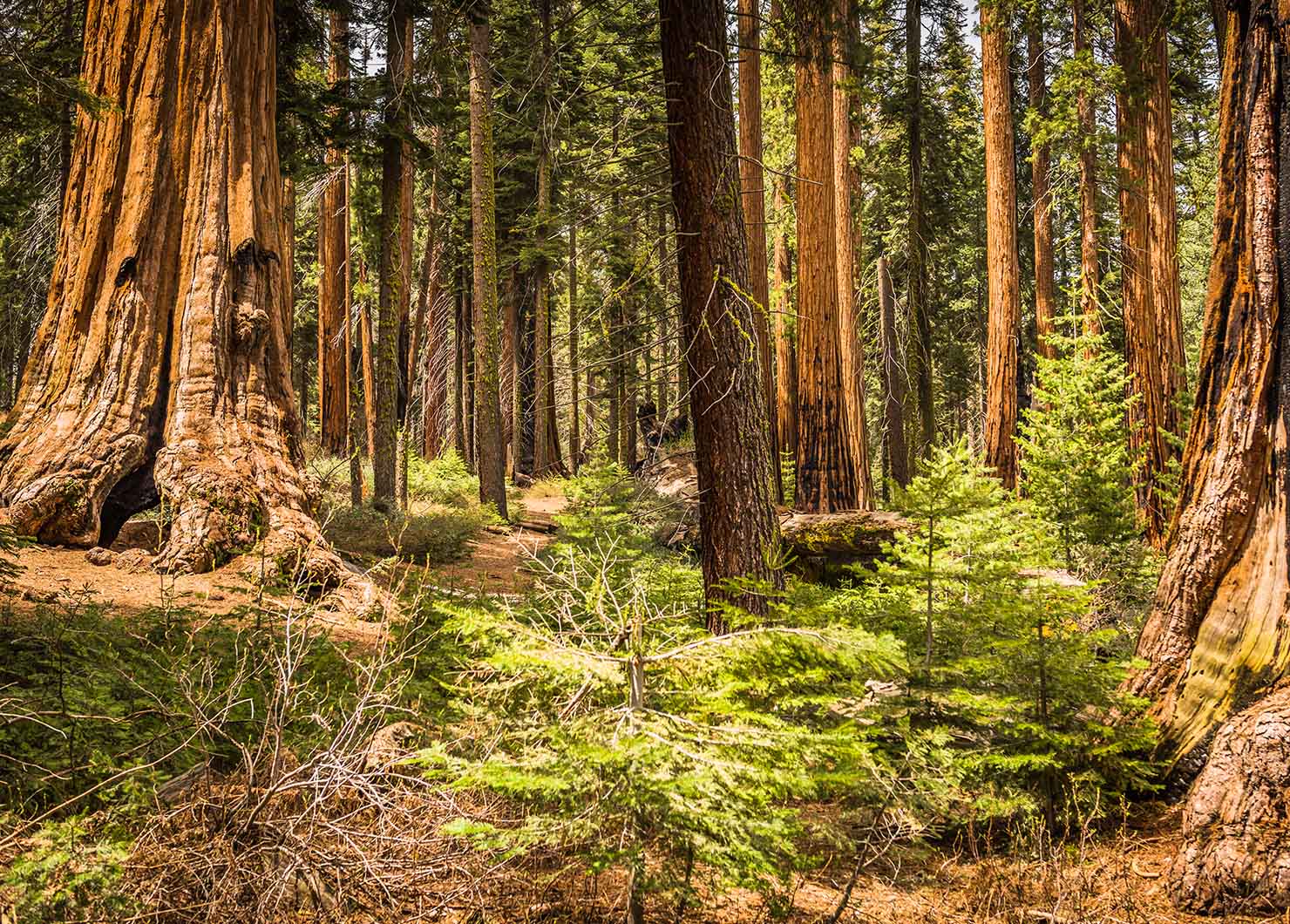 Lodgepole Campground
The wonderful Lodgepole Campground is conveniently located near the Lodgepole Market as well as the Kaweah River and a meadow. There's a Nature Center right in the campground (in case you weren't centered enough in nature)!
The Giant Forest Sequoia Grove is only two miles away, a very short hike to the home of half the world's oldest and biggest trees.
Campsite Specs: Restrooms, fire rings, and picnic tables. Pets Allowed.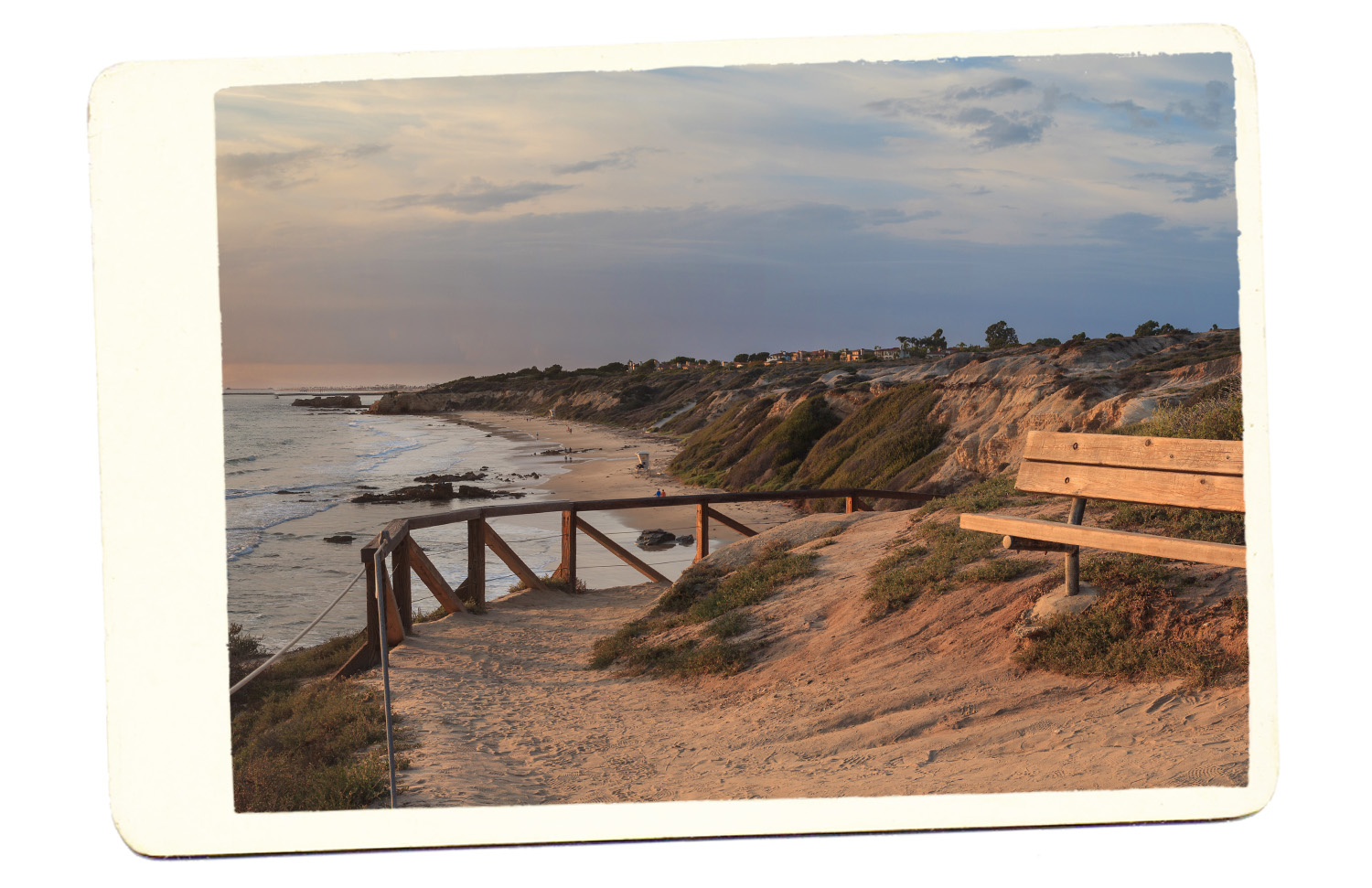 Moro Campground
Crystal Cove… sounds intriguing right? Naturally, visitors and locals alike are drawn to this gorgeous state park in Southern California.
Located in Crystal Cove, Moro Campground is a water baby's paradise—with waves for surfers, an underwater park for snorkelers and scuba divers, tidepools for explorers, and a beautiful beach for those who just want to get their tan on.
Campsite Specs: 57 coastal terrace sites for both tents and RVs. Restrooms and picnic tables. Pets Allowed.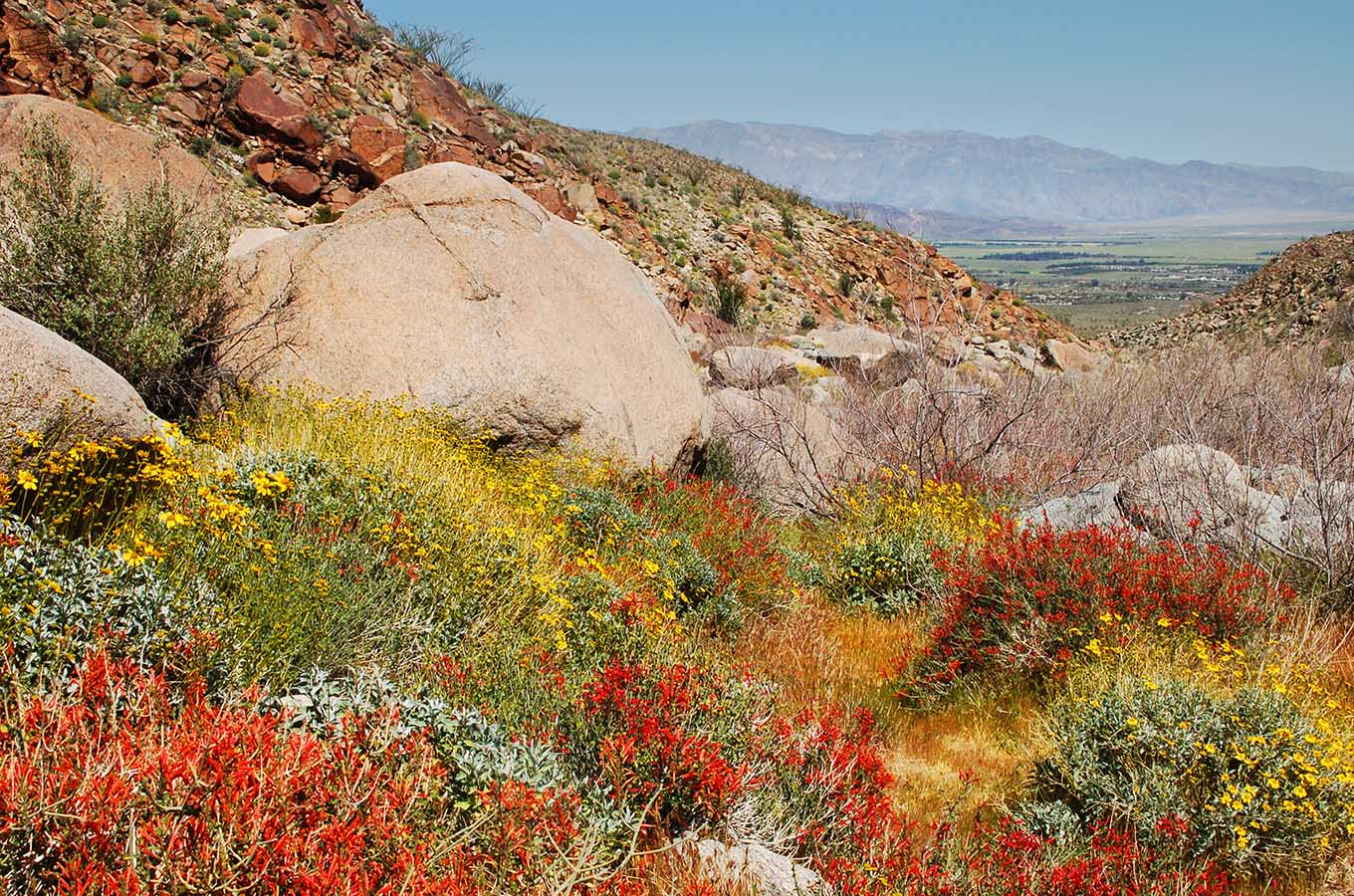 Borrego Palm Canyon Campground
Anza-Borrego Desert State Park, the largest state park in California, is nothing short of breathtaking. In the springtime, you can catch brilliantly colored wildflowers peeking out from the desert floor. During most other seasons, expect to spot traditional desert cacti poking around the park.
The best part of the park, however, comes out at night. Unspoiled by artificial light, stars brighten up the desert sky and bring a sense of calm that visitors can celebrate after a long day of hiking.
For more info on Borrego Palm Canyon Campground, click here!
Campsite Specs: Borrego Palm Canyon Campground features 122 campsites. Shade ramadas, restrooms, showers, fire rings, and picnic tables. Pets Allowed.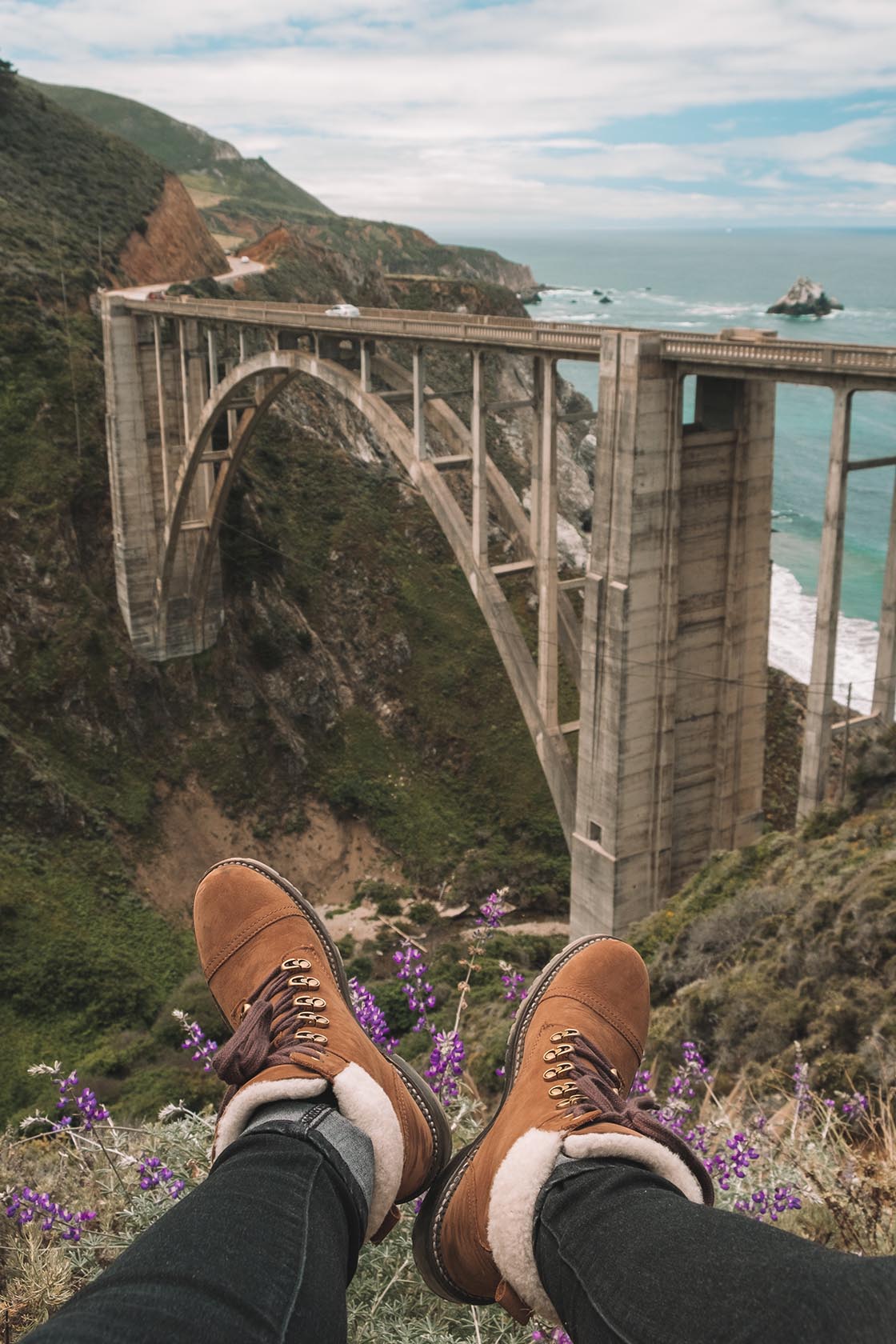 Julia Pfeiffer Burns Campground
Julia Pfeiffer Burns Campground may only have two camping spots, but they are known to be some of the best camping in California! Both are walk-in, meaning be prepared to bring in all your gear), but provide wonderful seclusion and exquisite views of the Big Sur coastline.
Campsite Specs: Fire rings, picnic tables, and restrooms are available, but you will need to bring in all of your water and firewood.

Green Valley Campground
This campsite is the ideal place if you're wanting to hang out near the water on a warm day. Green Valley in San Diego has a creek running through it, and some nearby shallow pools, along with waterfalls to splash around in, too.
The nearby trails are great for hiking or riding—just make sure to get started early so it doesn't get too hot.
Campsite Specs: 81 campsites and 15 equestrian campsites. Restrooms, showers, fire rings, and picnic tables. Pets Allowed.

Santa Cruz Scorpion Campground
Santa Cruz Island is a little more than 10% National Park and the rest is under the Nature Conservancy. The Santa Cruz campground is on the northeastern shore of the island, a flat and easy walk from the landing site. Come for kayaking, secluded camping, and gorgeous stars.
Campsite Specs: 40 island campsites. Restrooms, fire rings, and picnic tables.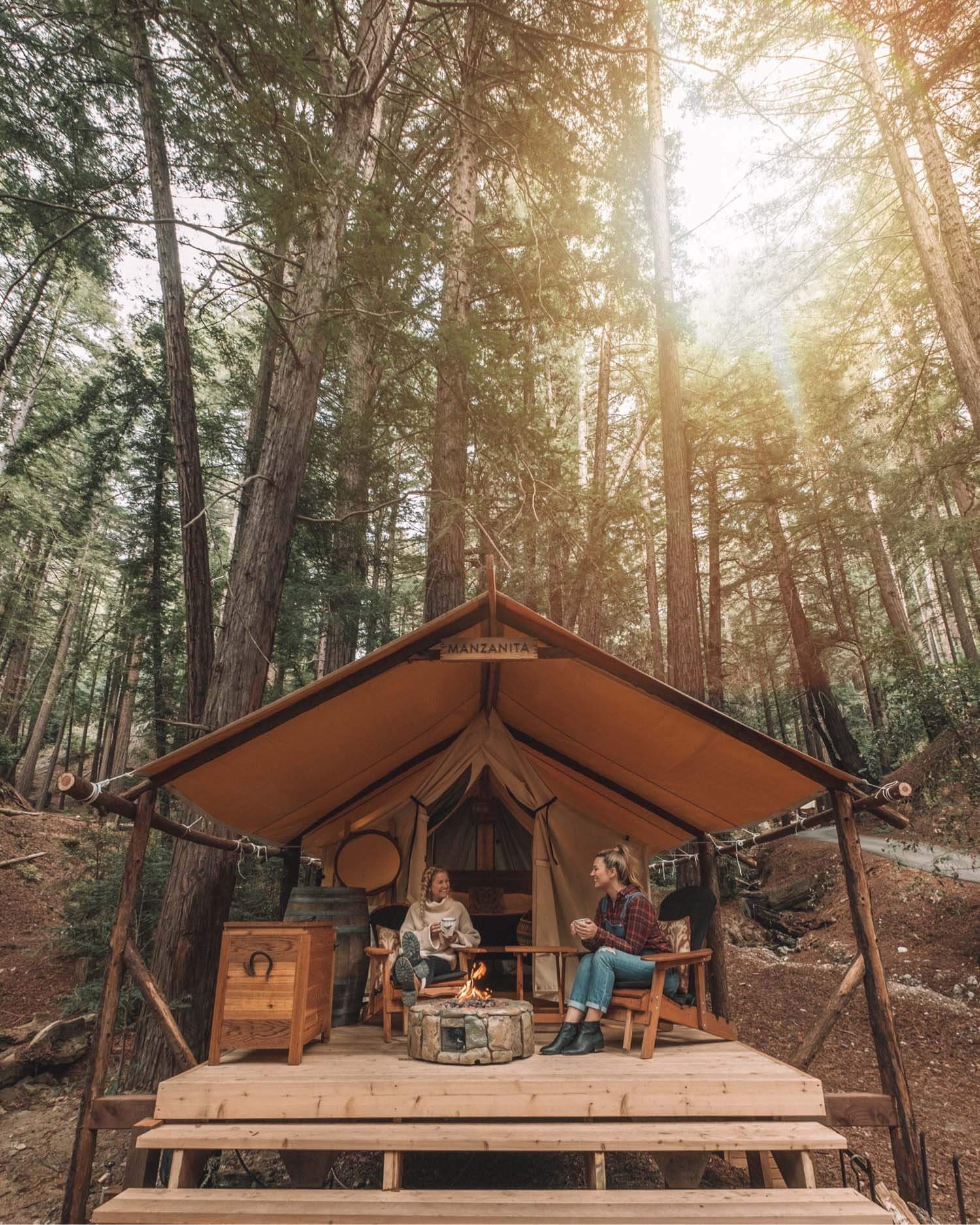 Bonus Points: Ventana Big Sur
While it's technically glamping and at a lodge, if you're looking for more of a luxe experience, check out Ventana Big Sur!  Perched on the rugged central coast of California, Big Sur is a nature lover's dream destination.  Ventana Big Sur, a woodsy-chic resort right off the Pacific Coast Highway, is an idyllic getaway.
Ventana's Redwood and Canyon Glampsites is another great option. Their Luxury Camping Package offers a private guided hike with a picnic lunch, along with a gorgeous cabin that is the perfect blend of "roughing it" and luxe accommodation.
In your private wonderland in the 20-acre canyon, you can light a fire, make some s'mores, and have an unforgettable night away from it all.

Do you have a favorite campground in California? I'd love to hear about it in the comments below!
And, in the case that camping isn't your style — have you considered glamping or trying out one of California's coolest Airbnbs?