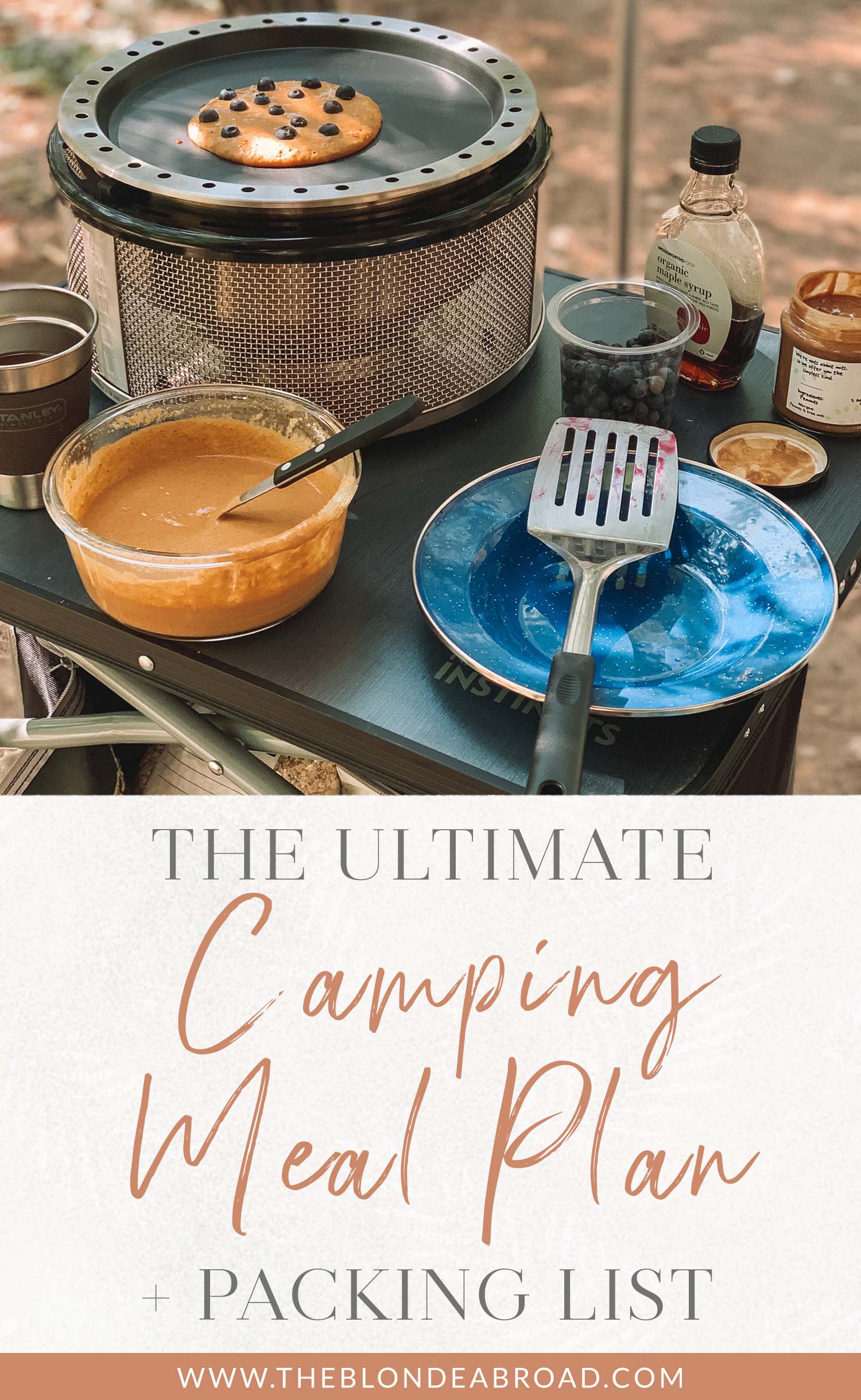 Did you see the Ultimate Campsite Packing Gear Guide? When it comes to camping and glamping, I like to plan out as much as possible to make the experience less stressful and allow myself to be more in the moment rather than scrambling…because I forgot to pack something.
That said, I also like to plan out meals so we don't bring too much and we have adequate space for any perishable items!
Heads up, this list is for two people over the span of a 2-night weekend trip—so if you've got more folks joining you, you may want to double the necessary ingredients.
Here is my camping meal plan + packing list!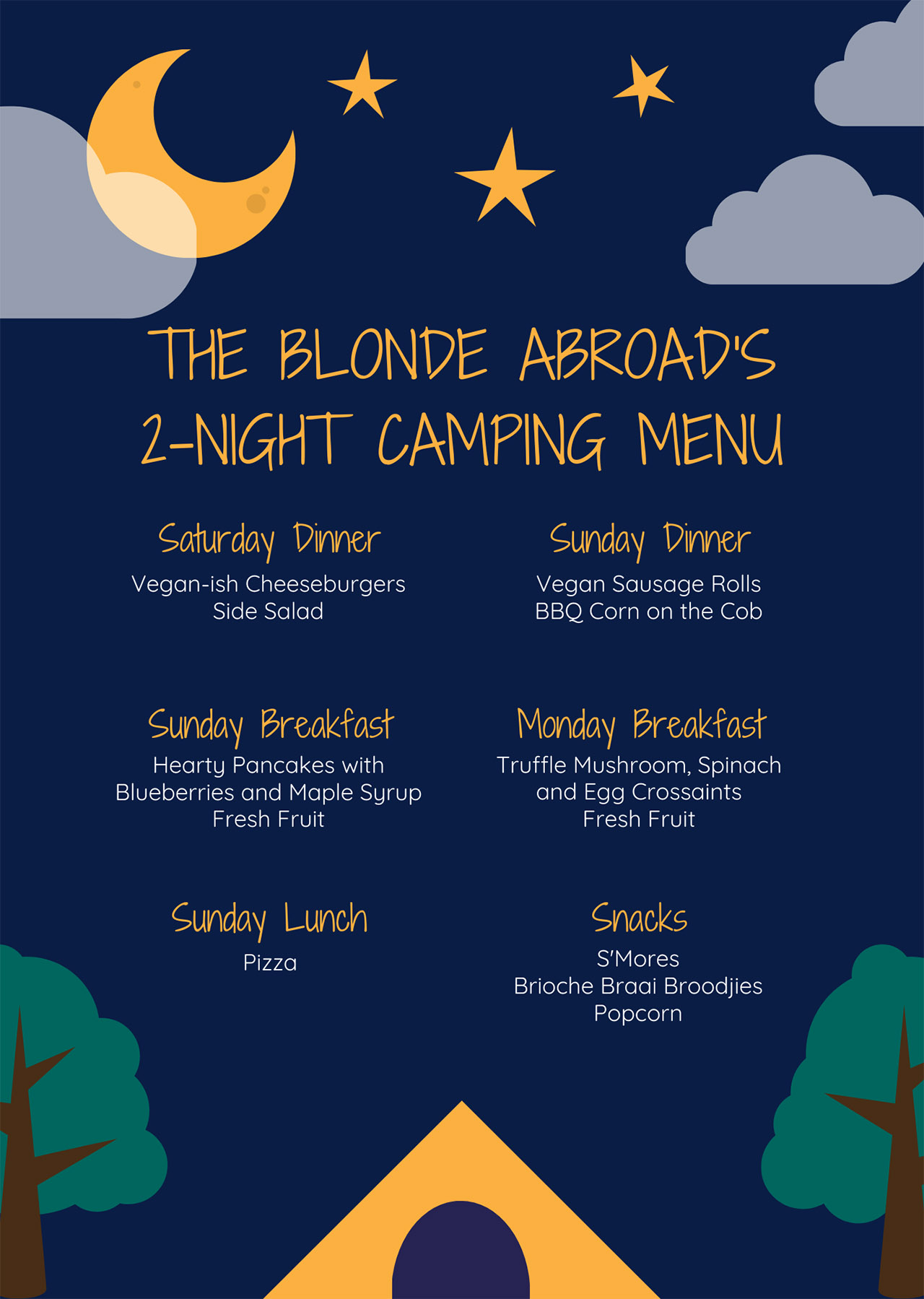 The Meal Plan
When it comes to camping, I want no-fuss meals that remind me of camping as a kid. So enter the cheeseburgers, pancakes, pizza, and s'mores galore!
For the most part, we typically eat pretty much plant-based. This works well for camping as some of the vegan goodies don't spoil as quickly as non and can stay out a bit longer.
If you prefer non-vegan items, make sure your perishables will stay at the right temp to prevent them from going back!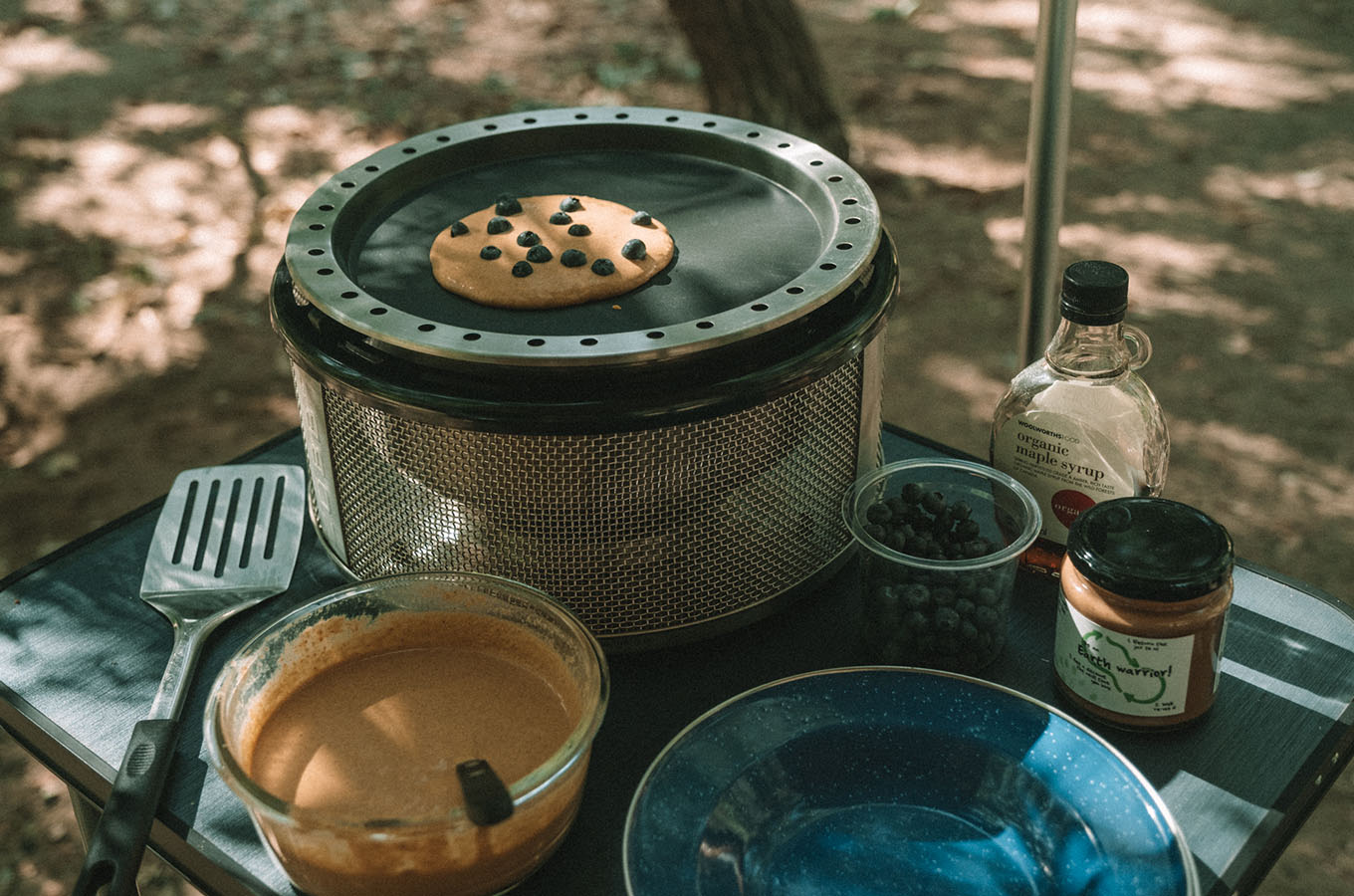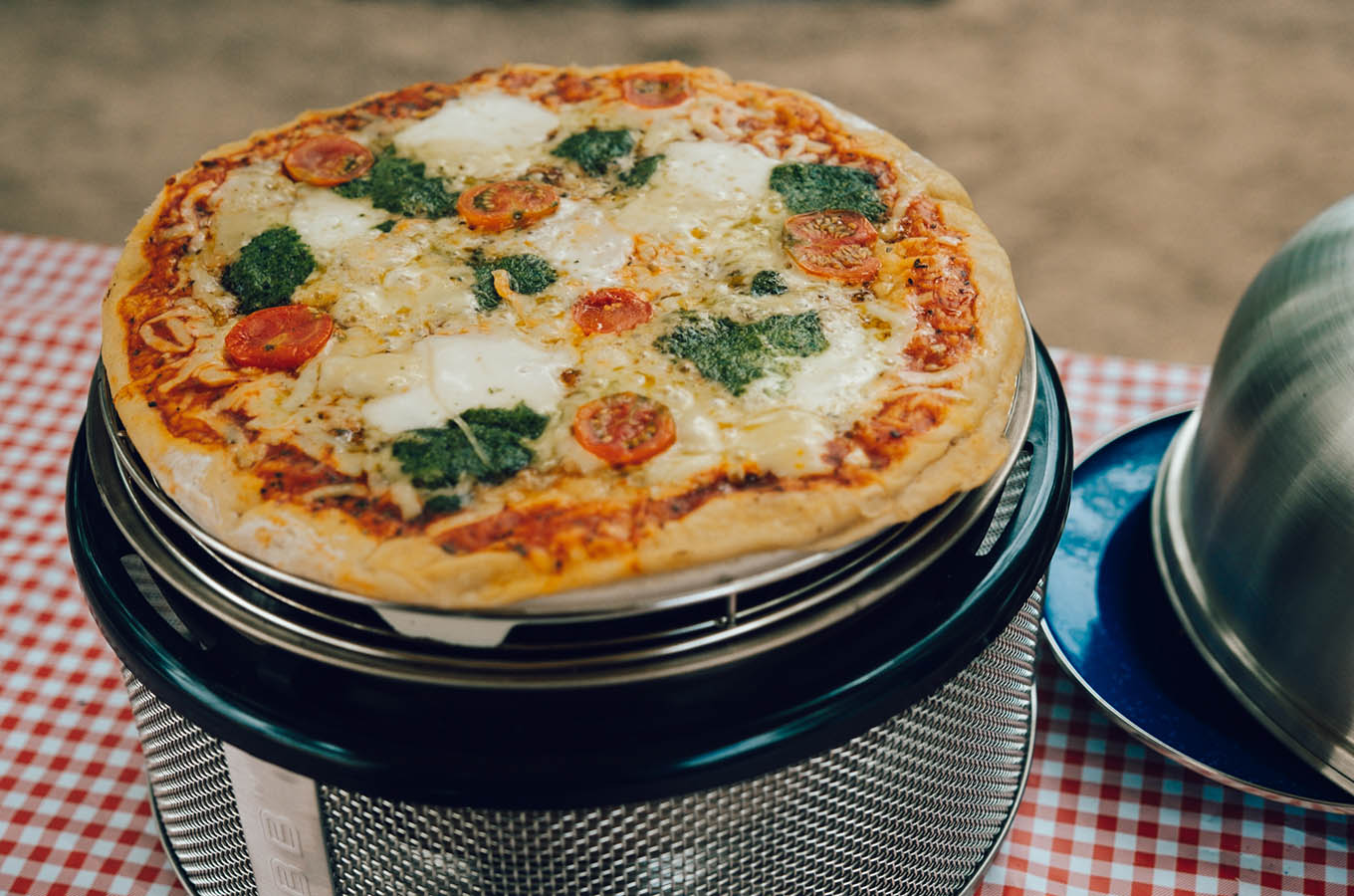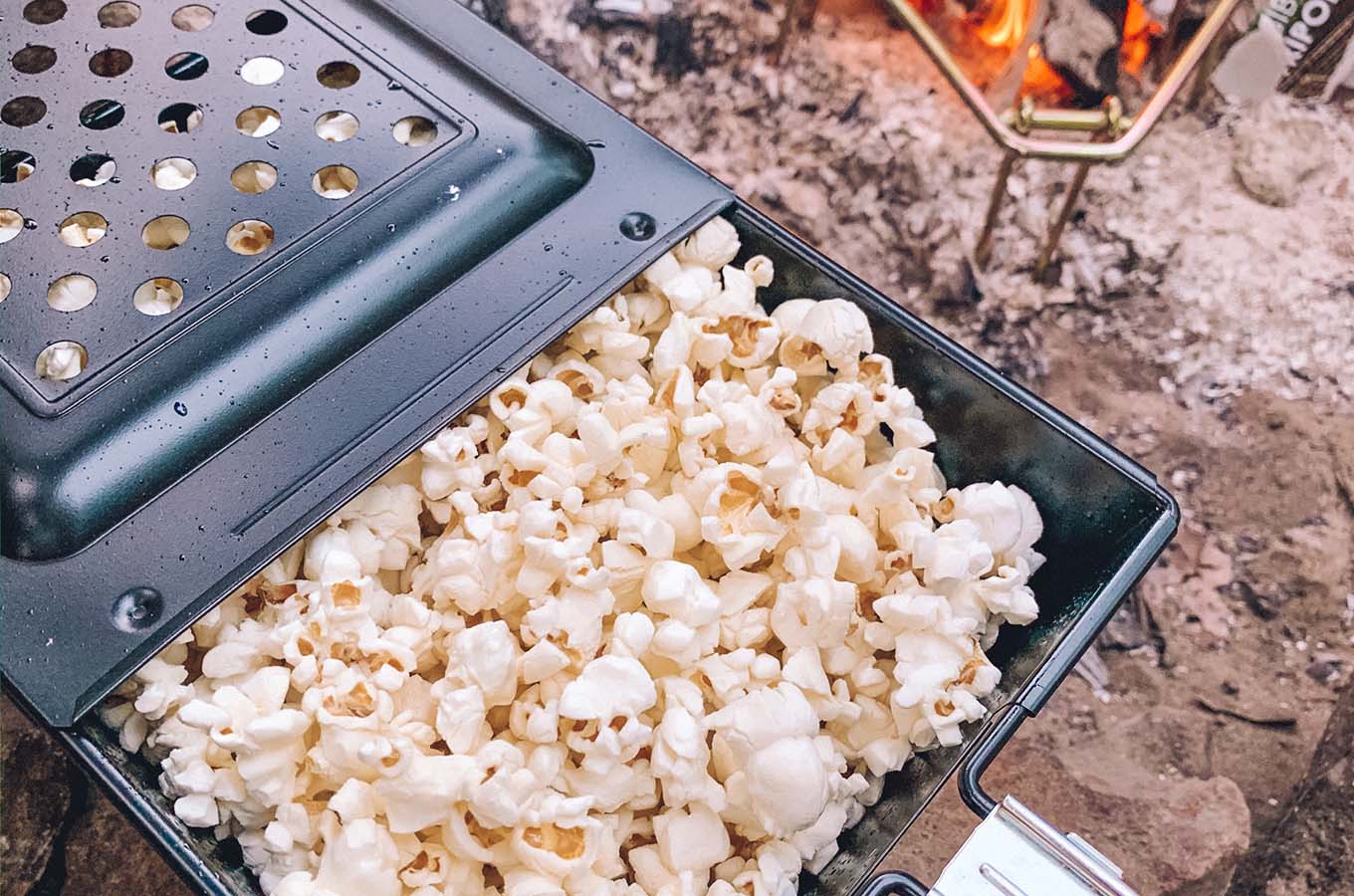 Packing List and Meal Planning
After working up an appetite with fun and games, you'll want a meal fit for an UNO queen. And there's nothing better than making classic campfire comfort food then lingering over a long meal.
For me, it's all about simple and healthy fixes. Here's what I always bring with me along with a sample two-night menu.
Non-Perishables:
These are the basics that I keep stored in my cub packs.
Perishables:
Hamburgers:
Beyond Meat Burger Patties, Cheese (cheddar for me is the ultimate burger topper!), Pickles, Lettuce, Onion, Tomato, Buns, Potato Chips
Sausage Rolls/Hot Dogs:
Beyond Sausage—love their original brats, Onion for Grilling, Hot Dog Buns, Corn on the Cob for Grilling
Pancakes:
Vegan Pancake Mix, Blueberries, Fresh Fruit
Pizzas:
We buy pre-made refrigerated pizzas from our local store but you can bring all the ingredients and even bake from fresh dough with the COBB pizza stone, Salad for a Side Dish
Egg Croissant Sandwich:
Croissants, Eggs—Love scrambled with a little almond milk and salt & pepper, Mushrooms, Goat's Milk Gouda, Spinach
S'mores Stuff:
Graham crackers, Organic Dark Chocolate—take your s'mores to the next level, Marshmallows
Snacks + Drinks:
Trail Mix, Chips, Sweets (non-melting is best!); Soft drinks, Beer and Cider, Wine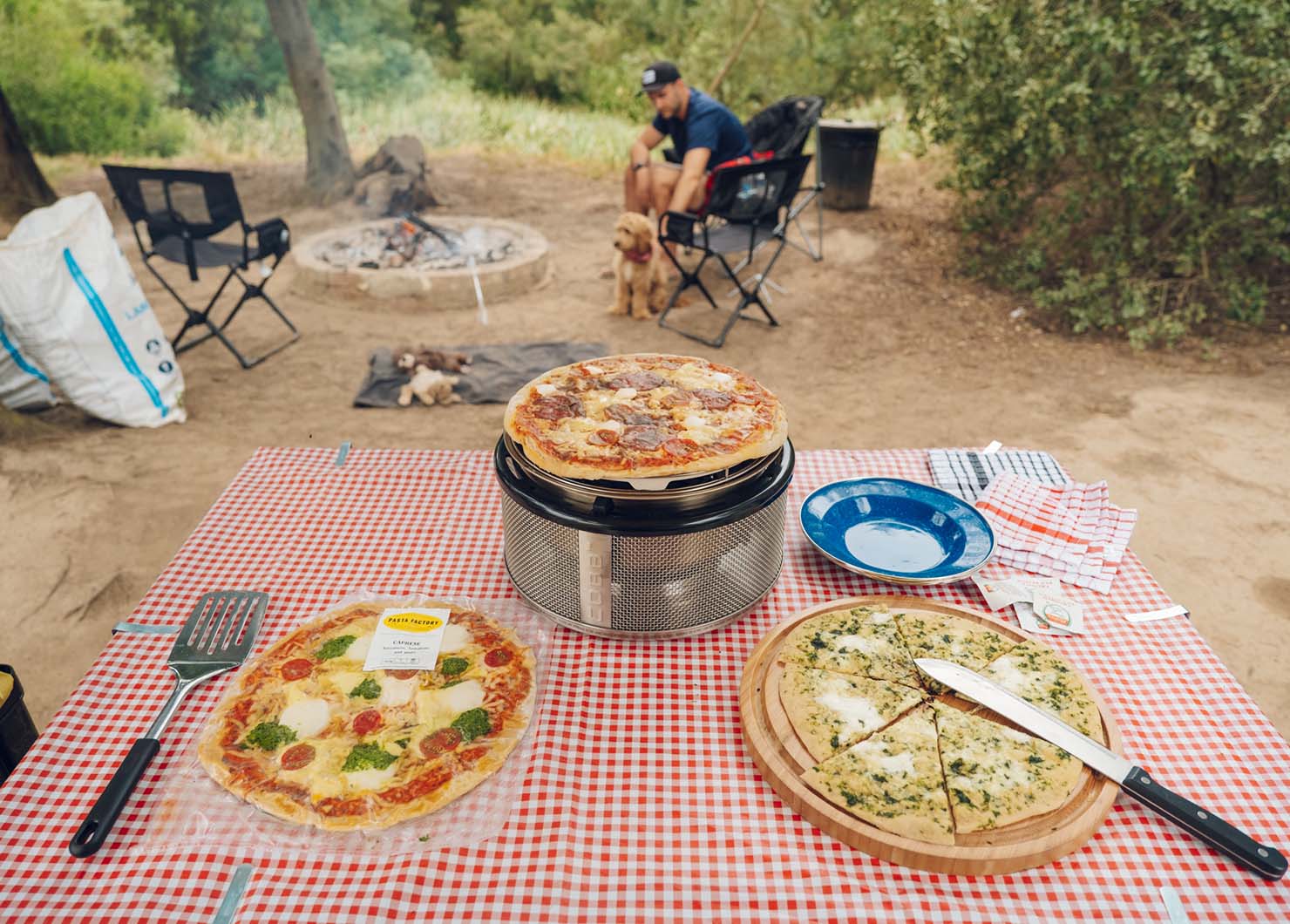 Kitchen + Cooking Essentials
While you are probably used to always having a backstock of food, it's essential to ensure you don't bring too little or too much when you are camping.
We travel with a Jetboil Mini Mo and a Cobb grill, it's nice to have the option of a quick single burner if we're just heating up a little bit of water or something small. But we absolutely love the Cobb for full meals and use it for pretty much every single meal.
Our Stovetop (1-2 people):
Our stuff is geared toward cooking for one to two people. Here's what we use:
Stovetop Option 2 (3+ people):
If you tend to travel in a larger group, go for something a bit bigger:
Coal Cooking (For Any Amount of People):
More Cooking Items:
Every true coffee lover knows that most of us have a coffee prep method very near and dear to our hearts. You'll have a few good quality options while you're camping. And, luckily, the Jetboil will boil water super quickly so you don't need a big pot, even if you're brewing for a few people.
Here are a few good options for brewing coffee:

And there you have it, folks, this is what I like to pack when going camping. Who doesn't love pizza and popcorn?
What else would you make on a weekend camping trip? Let me know in the comments below!
And for the full camping setup—check out the Ultimate Campsite Packing Gear Guide here!