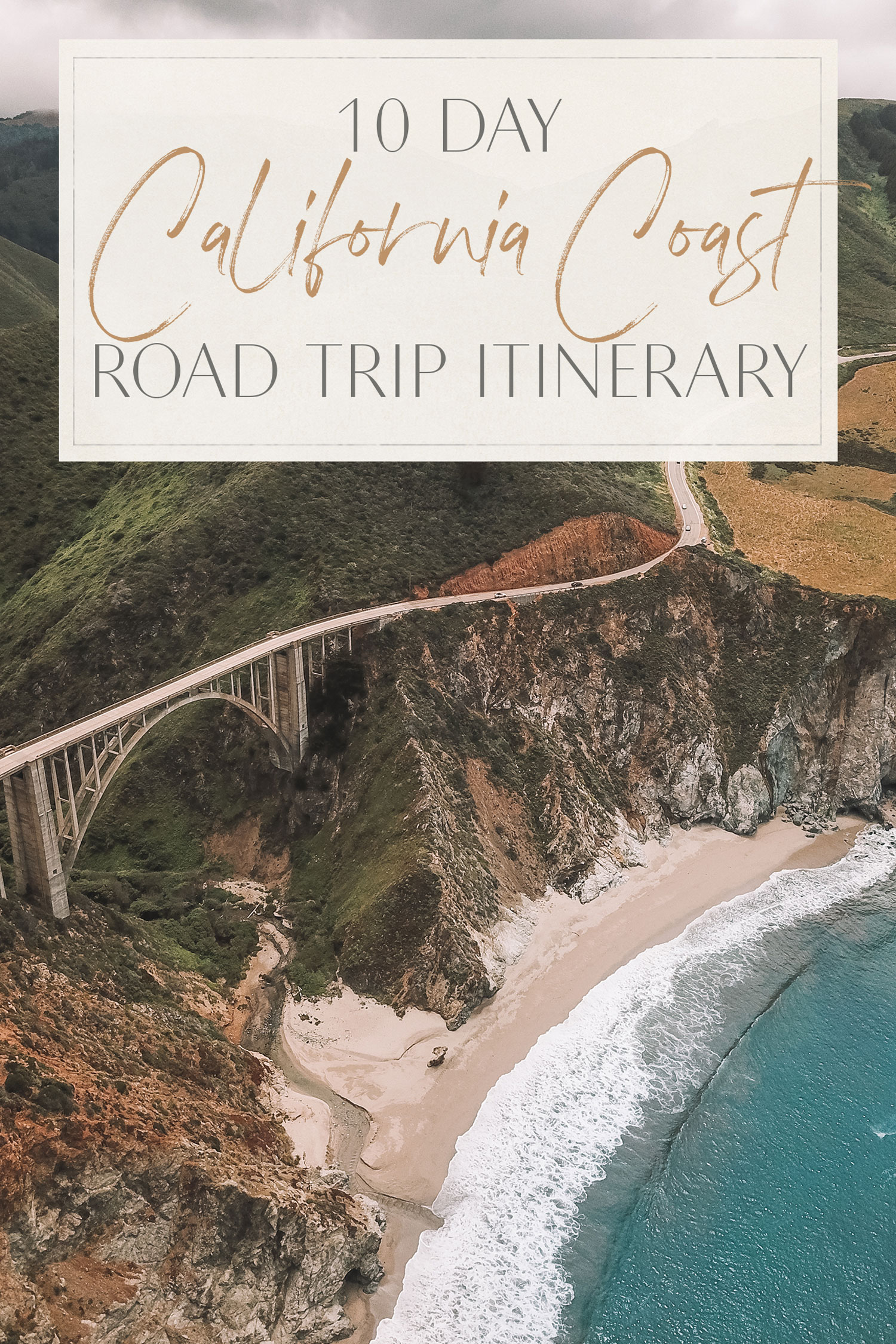 Call me partial, but I think my home state of California is one of the greatest places in the world. I'm always thrilled to get a chance to be back home stateside and to explore the Golden State even more.
During my latest adventure home, I decided to go for a good old-fashioned American road trip. Hitting the open road, I explored my fave California coast road trip stops along the Pacific Coast Highway.
From living it up in the City of Angels to unplugging in Big Sur, the California coastline offers an impressive diversity that few places on the planet can compare to.
Ready to feel the wind in your hair? Here's my 10-day California coast road trip itinerary.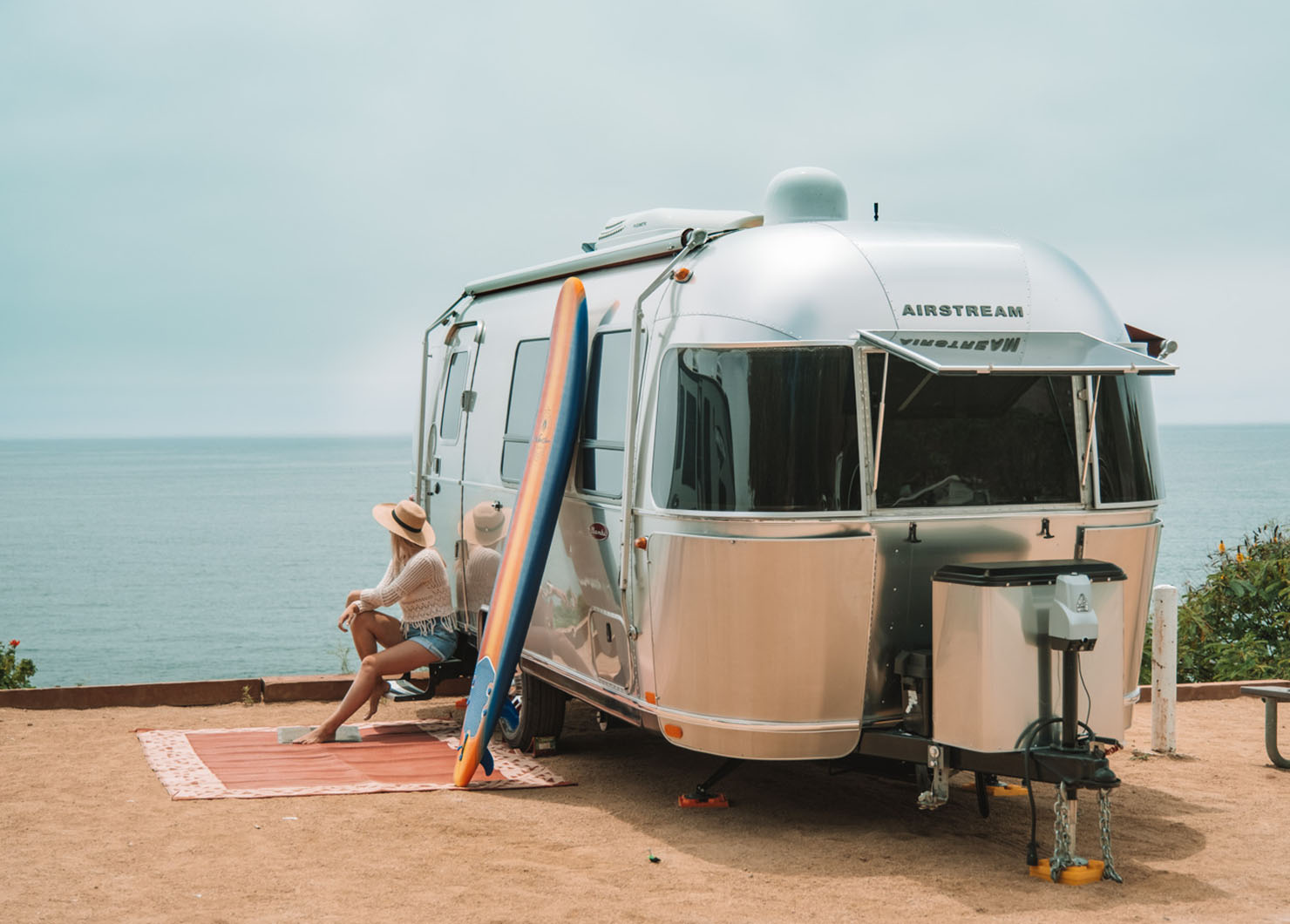 Book an RV for California Your Road Trip
California may just be the best state for a road trip.
While I might be biased having grown up in the Golden State — you'll just have to see for yourself. From stunning vistas to sandy beaches to forests filled with redwoods, there's no shortage of gorgeous scenery.
The best way to experience it all? In an RV!
I'll be the first one to tell you how much I love glamping. Don't get me wrong — I can tough it out and sleep in a tent…but how I love a cushioned bed to sleep on at night and modern amenities…like a toilet and sink.
Exploring California in an RV is the ideal situation as there are so many great RV parks, and you don't have to go far to get to your next scenic destination.
From Airstreams to RVs, Outdoorsy has over 48,000 listings across Canada, the United States, Spain, Italy, the UK, France, Germany, New Zealand, and Australia—so while you'll want to filter for your dream California vehicle, there are so many options from trailers to luxury motorhomes.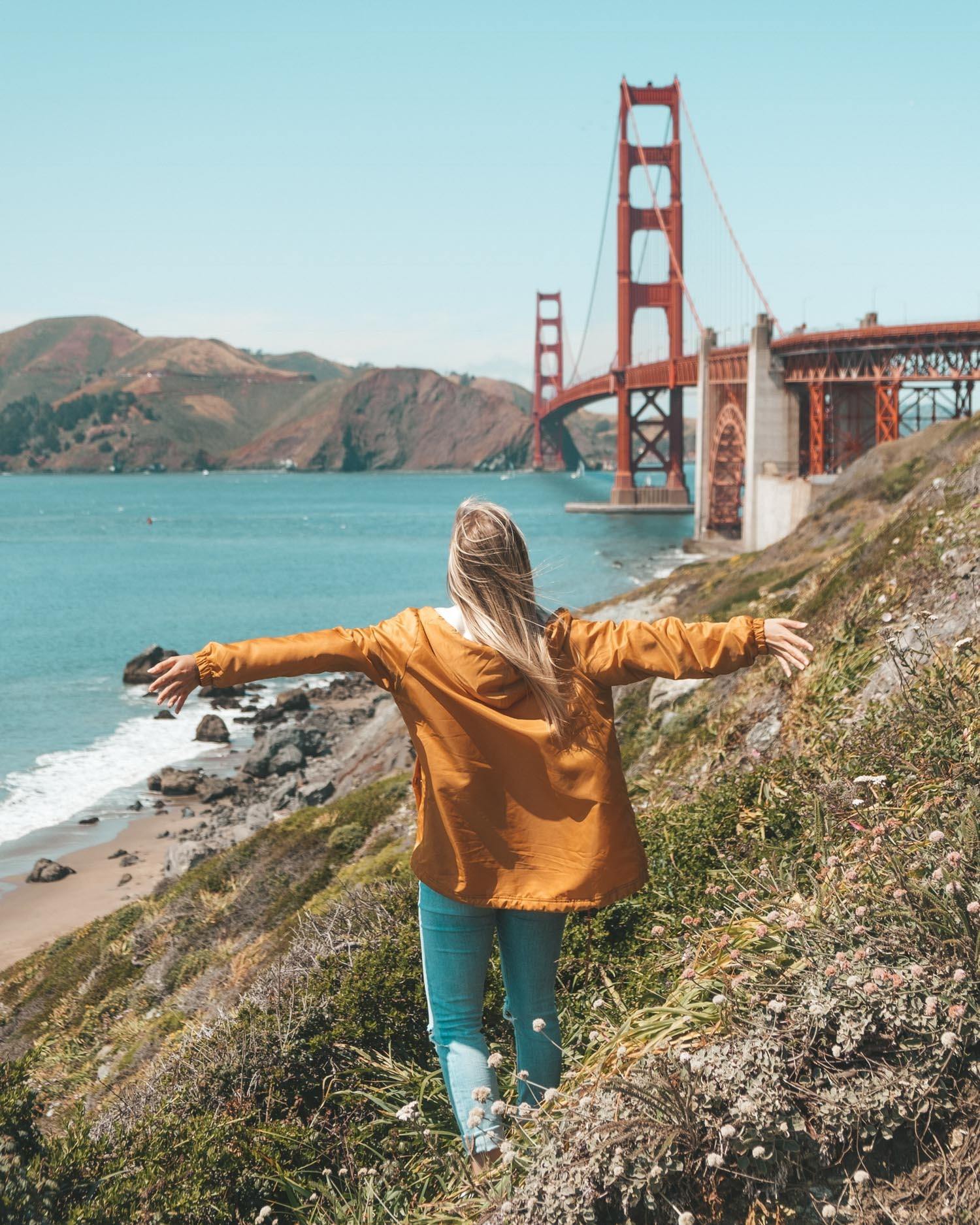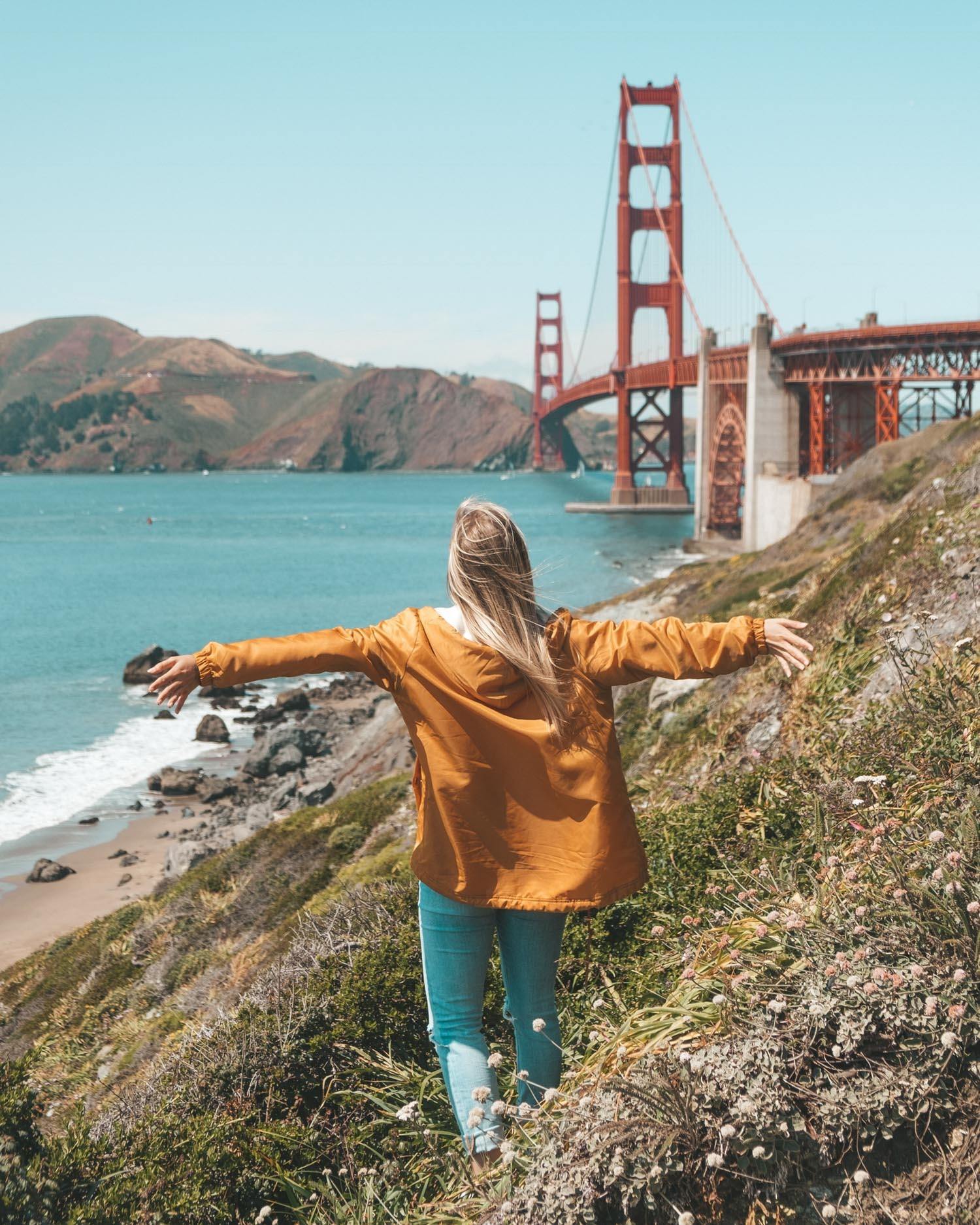 Day 1-2: San Francisco
I have had so many incredible trips to San Francisco, but this summer I got the chance to see the famous Golden Gate Bridge on its 81st birthday! Every time I visit the Bay Area, I love it even more.
Another site I never get tired of is the Painted Ladies. You can't see these adorable houses without dreaming about living a quaint little life in one of these gorgeous Victorian and Edwardian homes.
Of course, in San Francisco, it's all about the coastline. If you're an SF newbie, make a beeline for Pier 39. Full of one of a kind souvenirs, local eats, and beautiful views, this is a must-do. From there, take your time walking down to Fisherman's Wharf.
This is the place for ultra-fresh seafood and breathtaking views of the Golden Gate Bridge and Alcatraz.
As you are walking away from Fisherman's Wharf, you'll run into Ghirardelli Square. This former chocolate factory is now filled with restaurants and shops. And, yes, you can still get mouthwatering chocolate there!
If you have time, you could easily spend more days here exploring all that SF has to offer. Check out 10 Things to Do in San Francisco (That Aren' the Golden Gate Bridge)!
Recommended Accommodations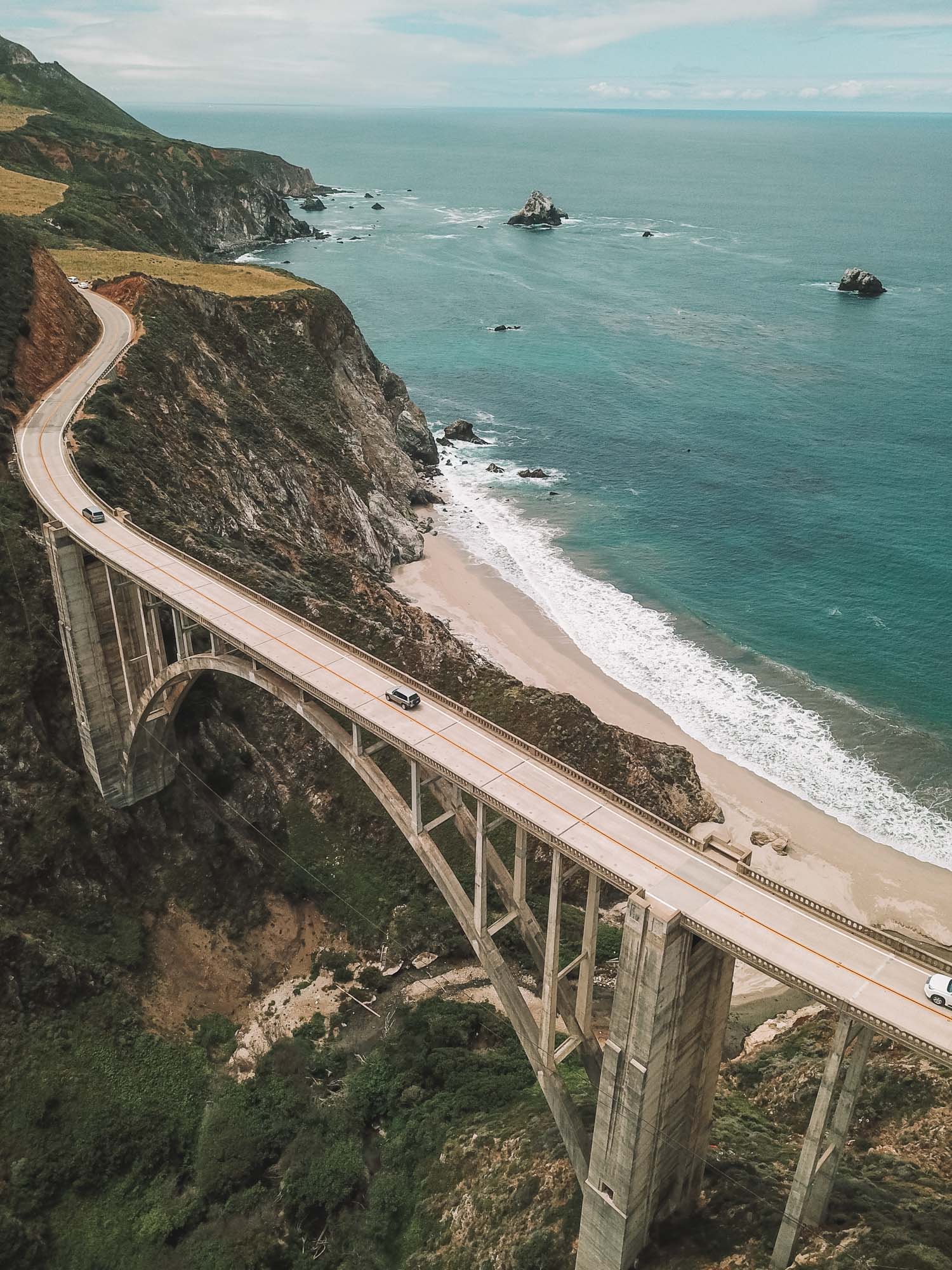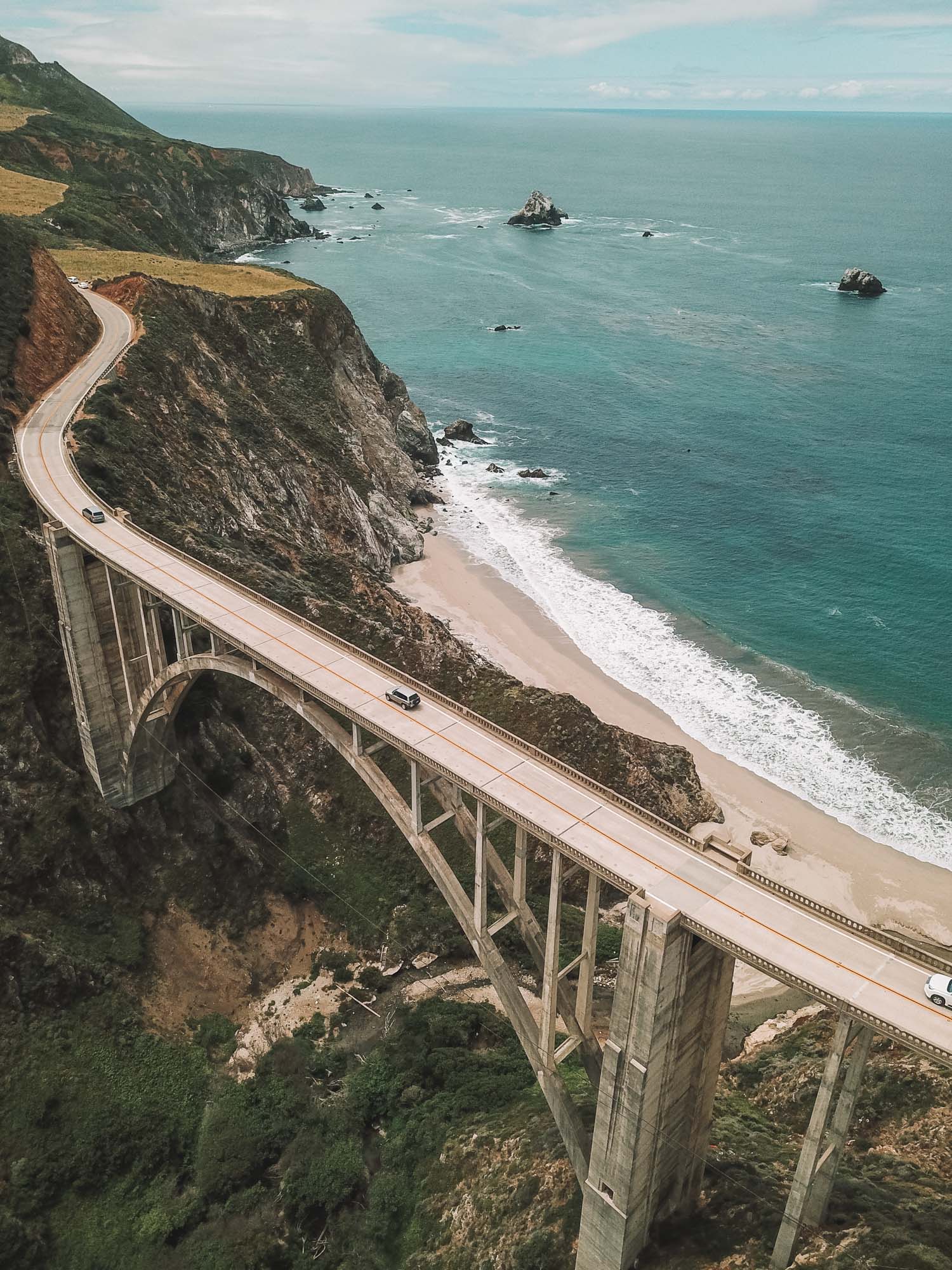 Day 3: Drive from SF to Big Sur
Take the US 101-South for 3 hours
The trip from San Francisco south to Monterey is about two hours, and, in this case, the journey is just as incredible as the destination.
First, you'll hit the charming seaside city of Monterey! Head over to the Monterey Bay Aquarium. This impressive place will offer you a window into local marine life. Before you hop back in the car, take a stroll down Cannery Row to experience the heart of Monterey.
Next, drive south, through Pacific Grove to hit Pebble Beach's famous 17-Mile Drive. There is a fee to enter and drive through, but it is stunning! You'll see some of the most beautiful coastal landscapes in the United States.
Another stunning little spot, Carmel-by-the-Sea, is full of historic sites, boutiques, and fairytale cottages. Plan at least a quick stop here to explore or grab a bite!
From Carmel-by-the-Sea to Big Sur, it's a little less than one hour drive. I'd recommend staying in Big Sur overnight so that you can start early there. There are a few luxury resorts or awesome campsites in Big Sur.
Recommended Accommodations
*Airbnbs in Big Sur are extremely limited and VERY expensive. Booking a campsite at one of the State Parks (there are no easily accessible free-camping areas in Big Sur) or a hotel is your best bet, however, most campgrounds book 6 months out, especially during the spring and summer seasons.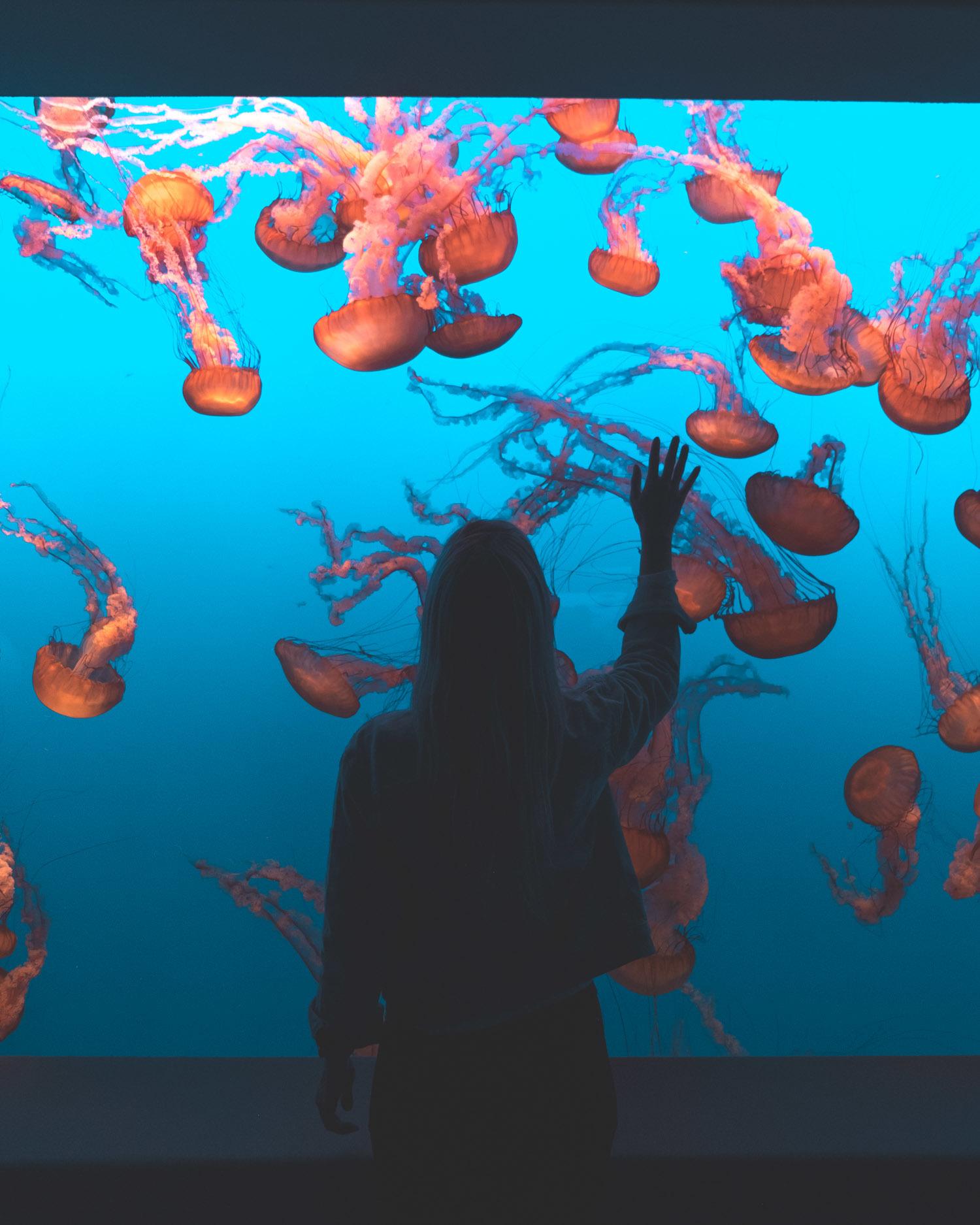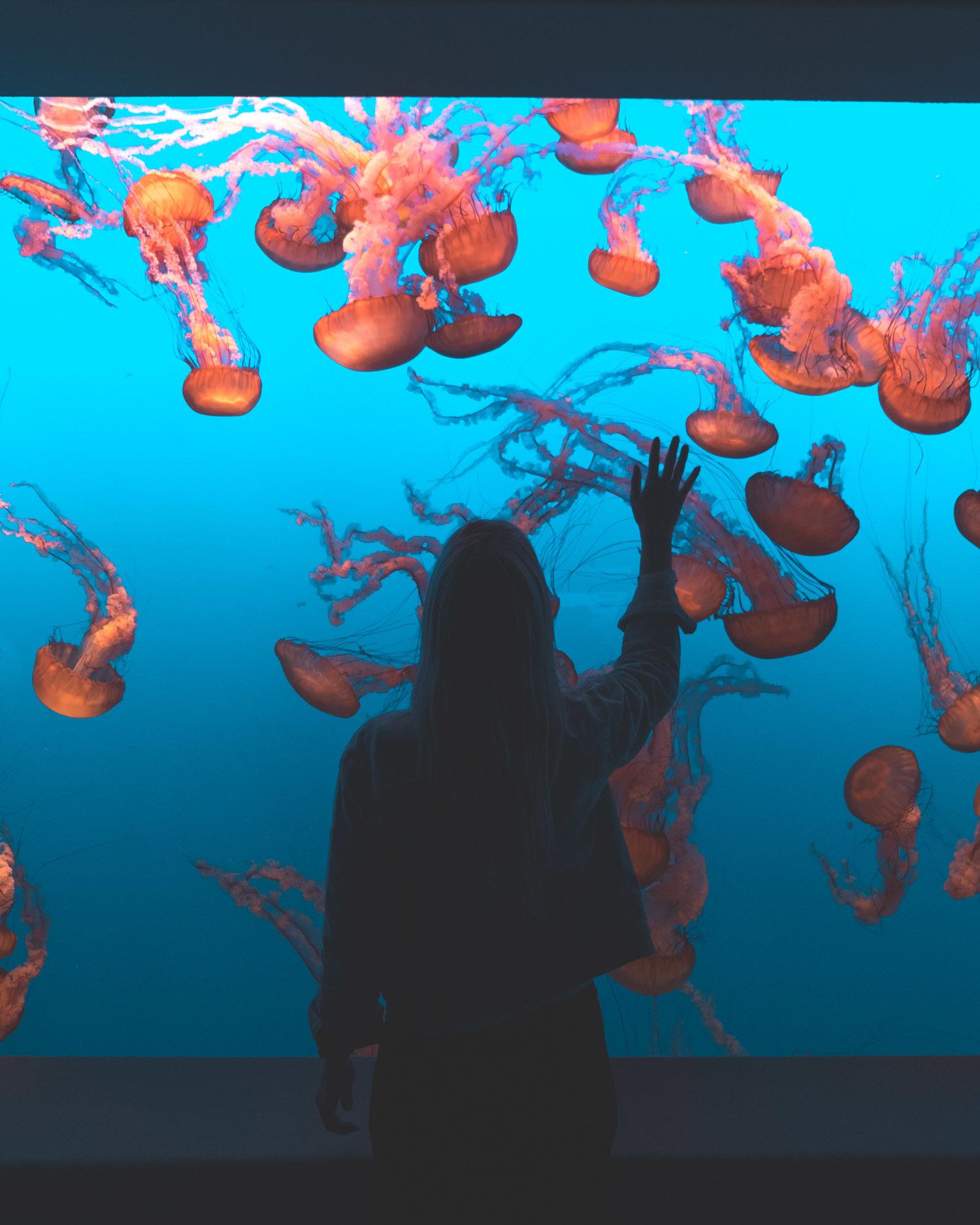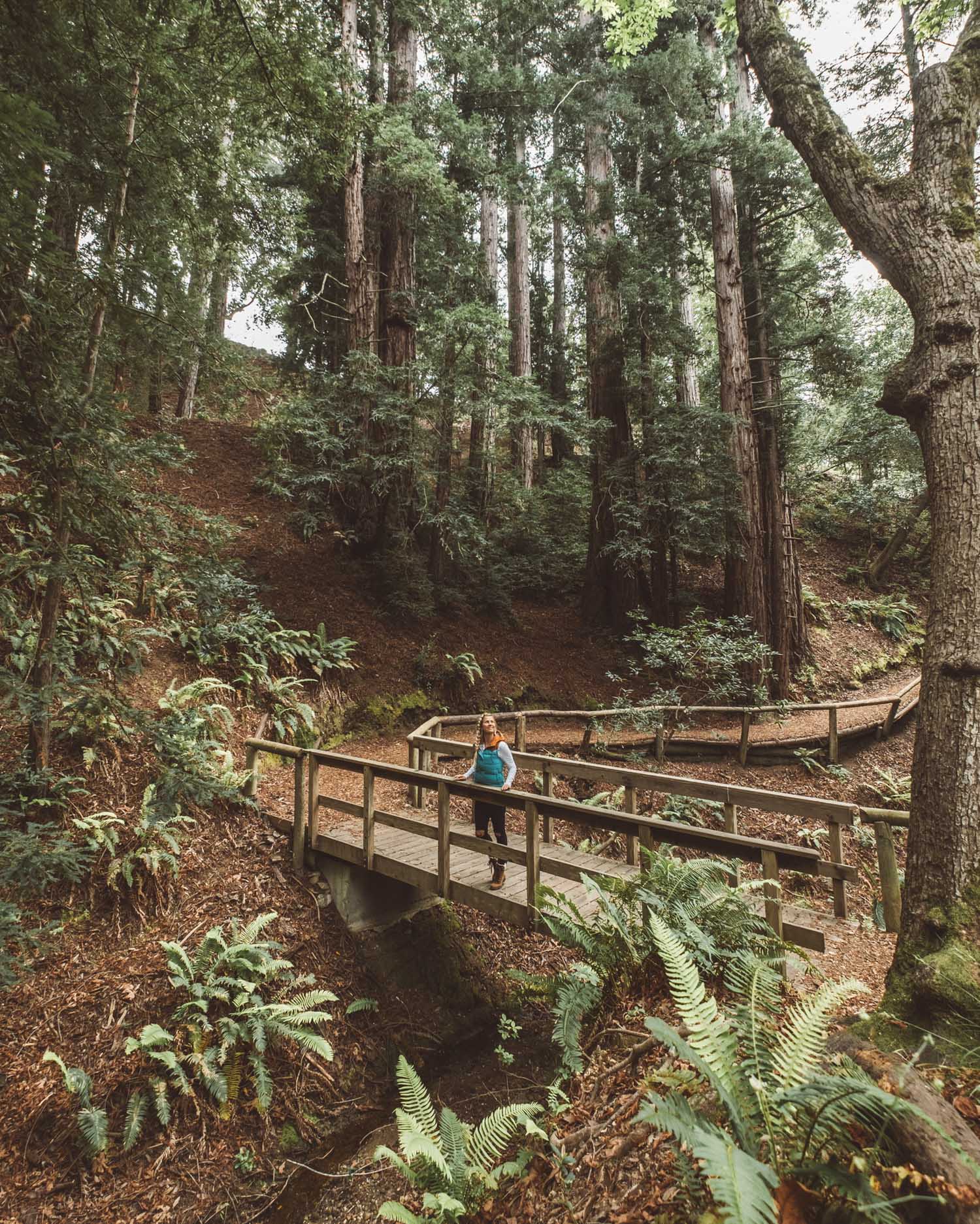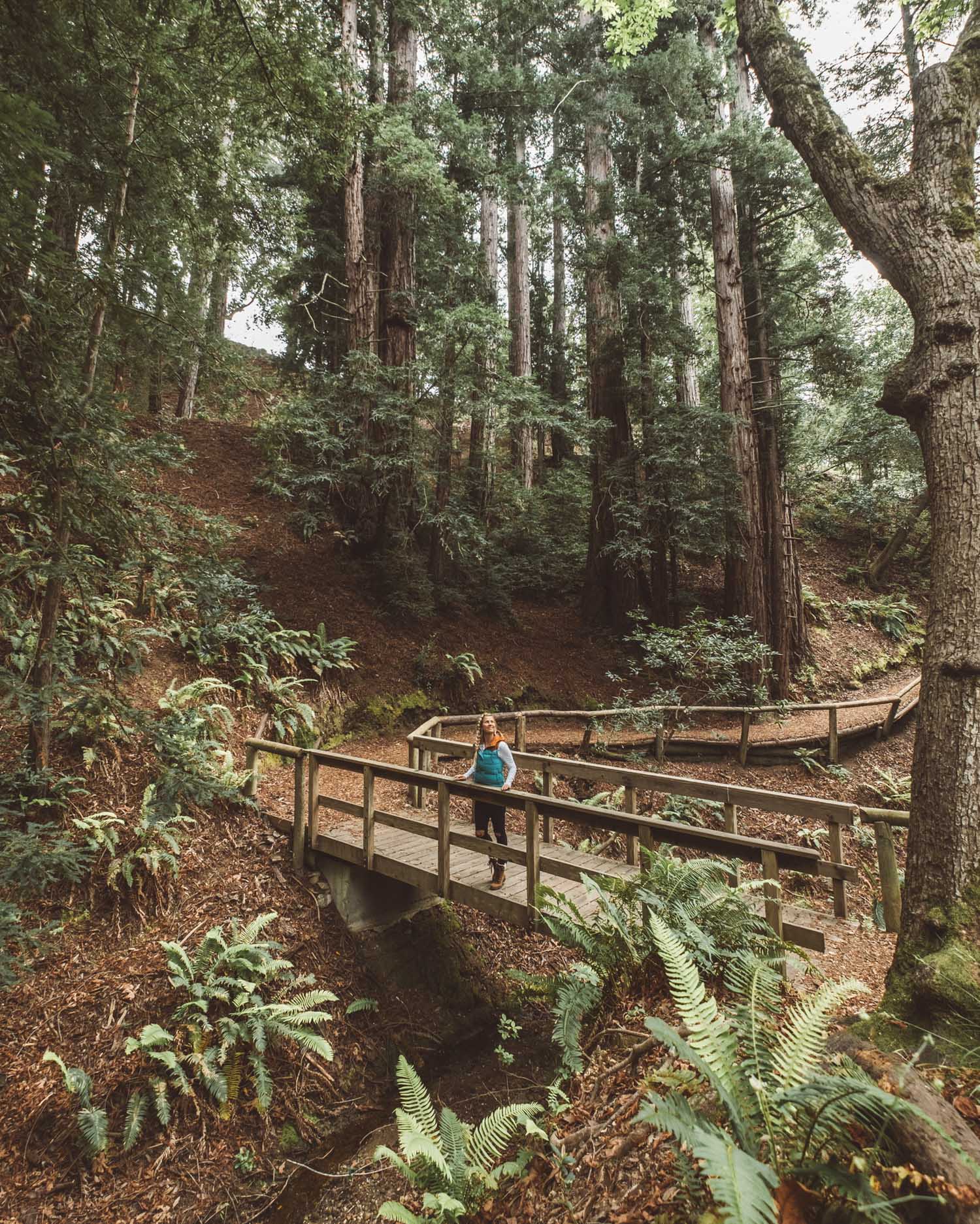 Day 4: Big Sur
On my trip to Big Sur, I had a magical stay at Ventana Big Sur, and it was the perfect place to start the day. Camping and hiking around Big Sur's forests are a must.
Gorgeous places like Limekiln Beach State Park, Julia Pfeiffer Burns State Park, Pfeiffer Big Sur State Park, and Andrew Molera State Park will take your breath away. With dramatic cliffs towering over the ocean and sparkling waterfalls, you'll fall in love at first sight with this place.
Before you go, grab a coffee and snack at Big Sur Bakery to get fuel for the long day ahead.
Tip: Before you arrive at Big Sur, check out the Esalen Institute to look at their program options and public hours. They've also got a 6,000-year-old cliff-side hot spring that you've got to experience.
After a long day of exploring, stop at the Big Sur Taphouse. This tap house is an excellent spot to try creative local cuisine and craft beers.
It's a grocery store as well, so it's a handy place to pop in before you head out for a picnic. When night falls, visit the Henry Miller Library for an evening concert or movie screening; they've always got a full calendar.
Recommended Accommodations
*Airbnbs in Big Sur are extremely limited and VERY expensive. Booking a campsite at one of the State Parks (there are no easily accessible free-camping areas in Big Sur) or a hotel is your best bet.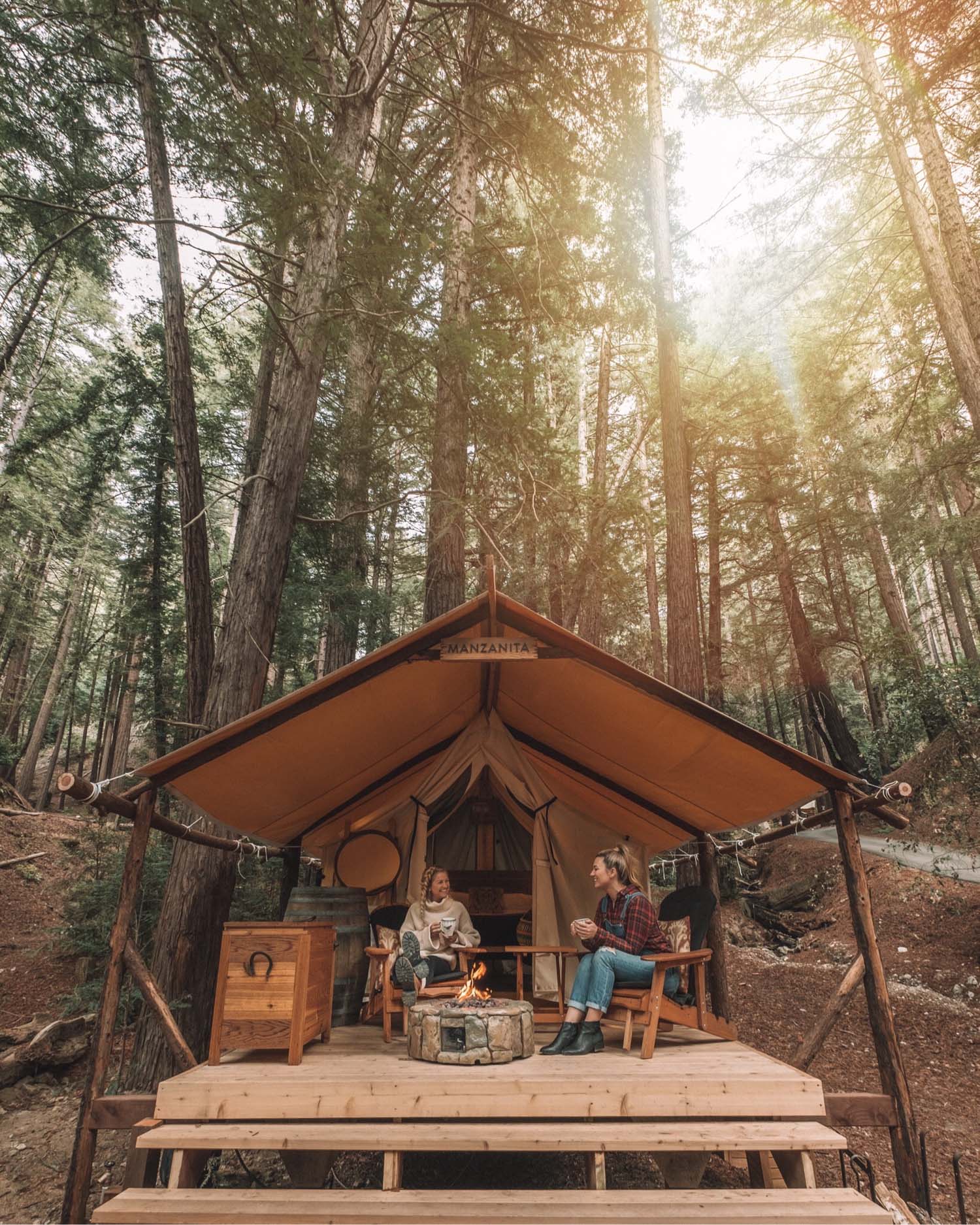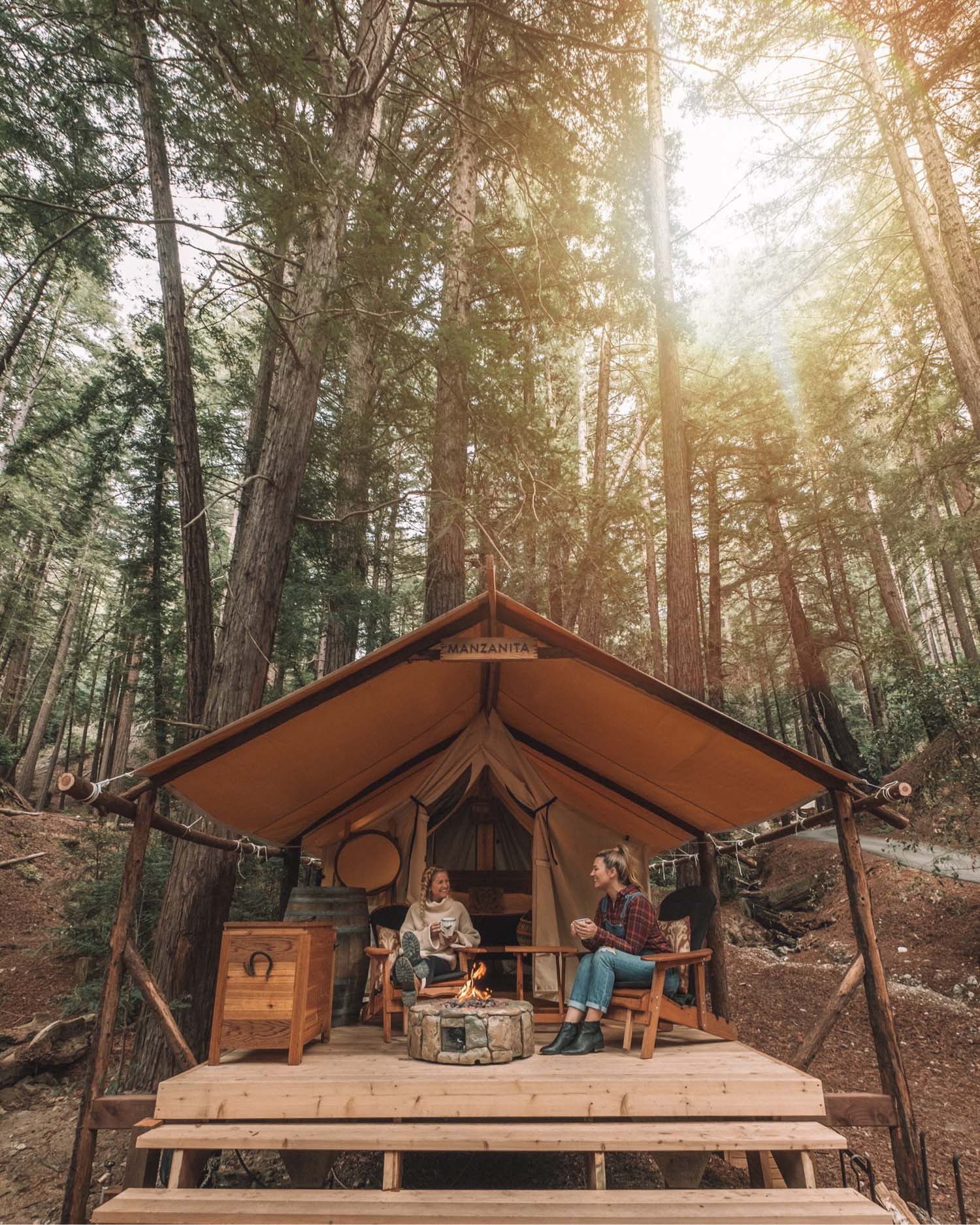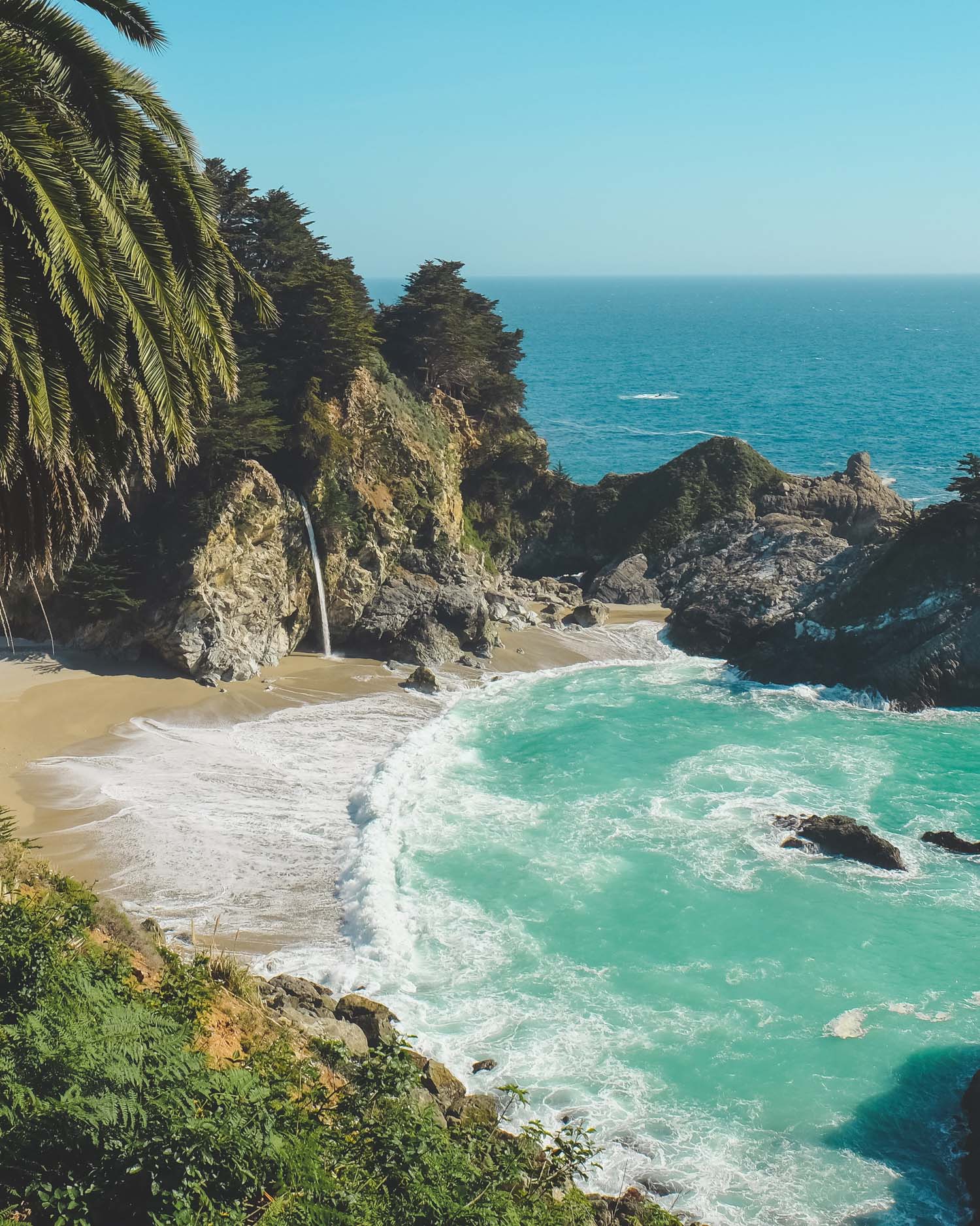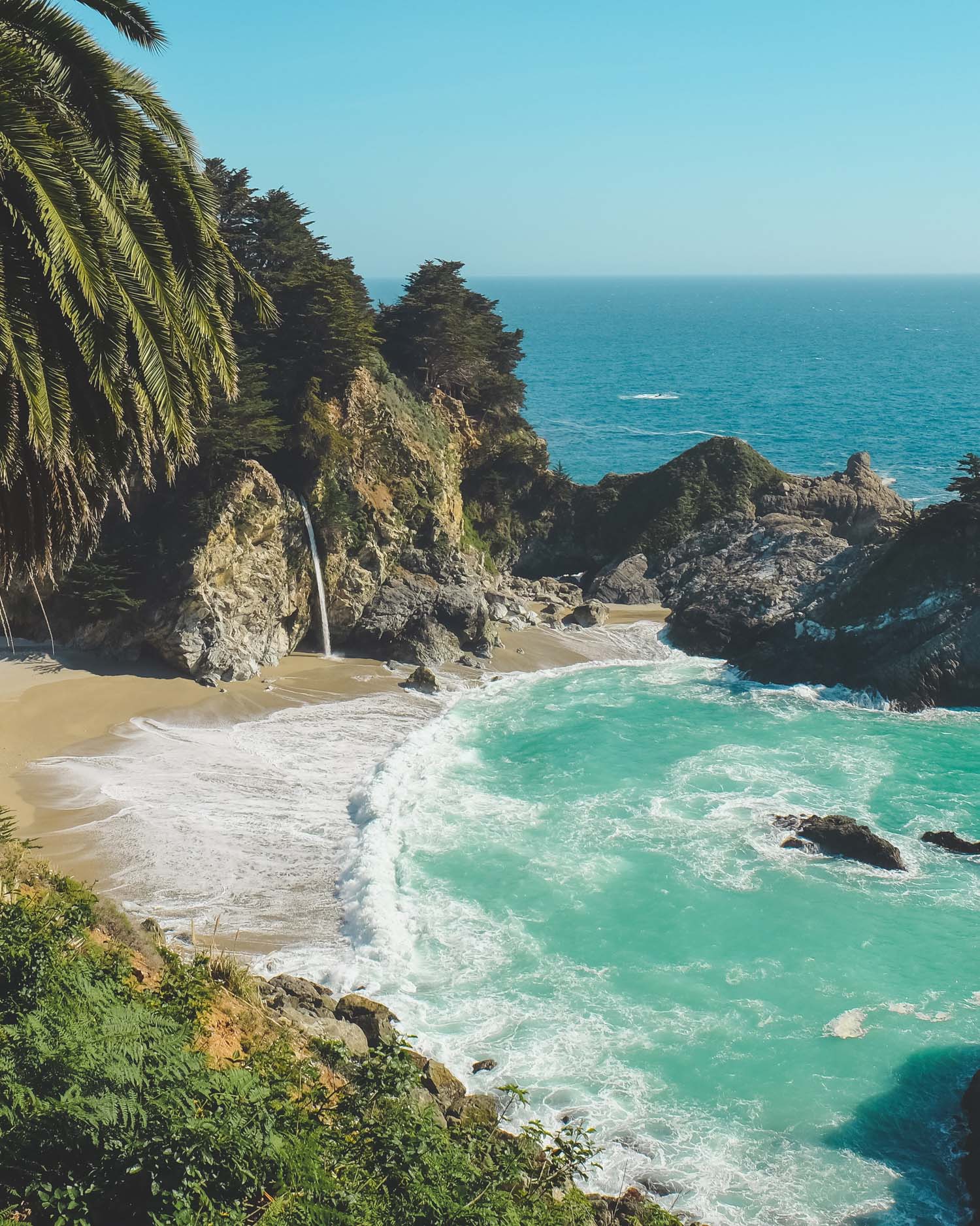 Day 5: Drive from Big Sur to Paso Robles
Take the US 101-S for 3 hours
As you leave Big Sur, stop by the beautiful and iconic McWay Falls at Julia Pfeiffer Burns State Park to snap some pics.
After a couple more hours on the road, you'll come to San Simeon and Hearst Castle, which is a striking spot to get out and stretch your legs. This National Historic Landmark was the illustrious mansion of William Randolph Hearst, and it's crazy beautiful.
Not far from Hearst Castle, Piedras Blancas is a must-see. Check out the elephant seals sunning themselves and grab some snaps of the Piedras Blancas Light Station.
Lastly, end up in the Paso Robles area for the night!
Recommended Accommodations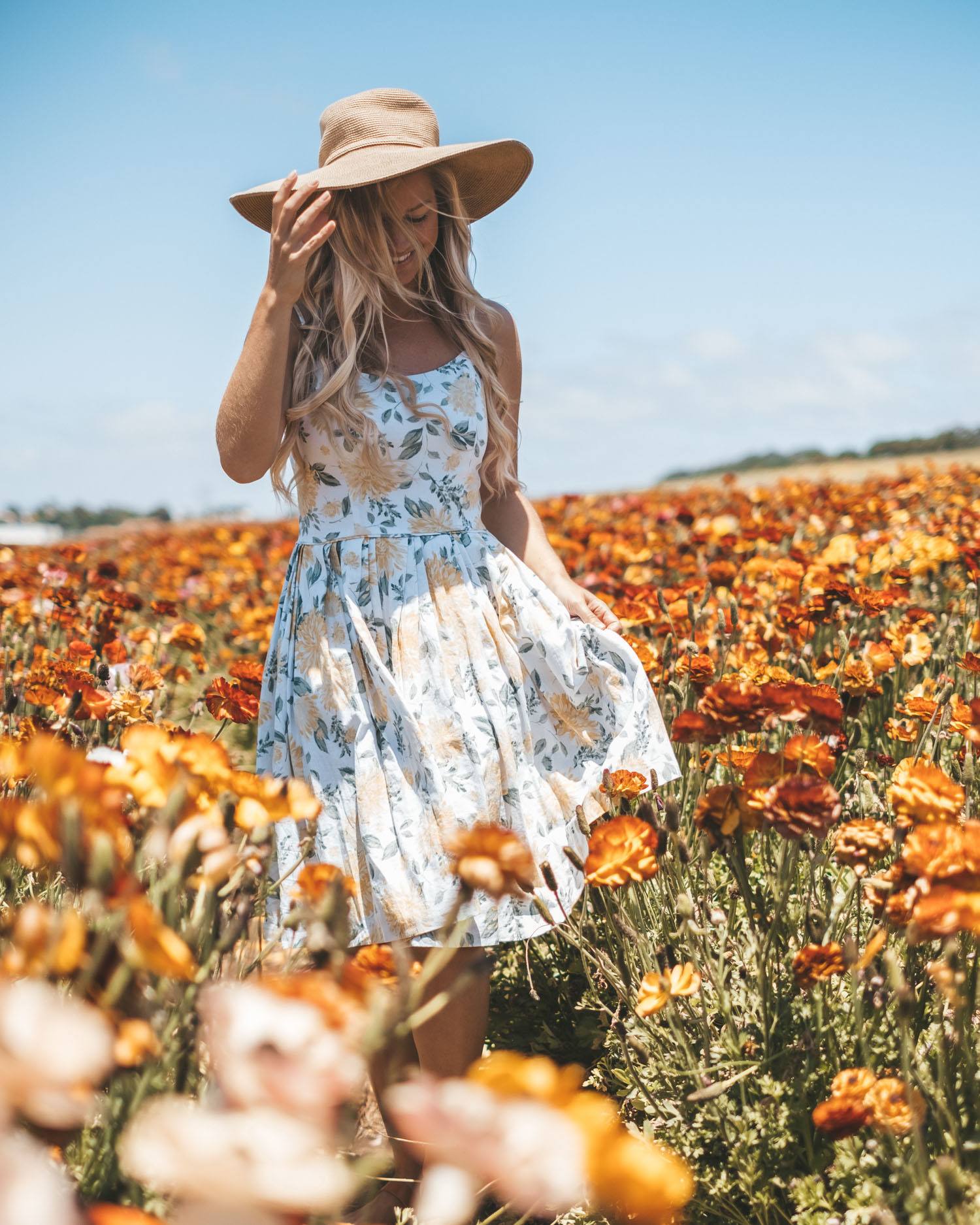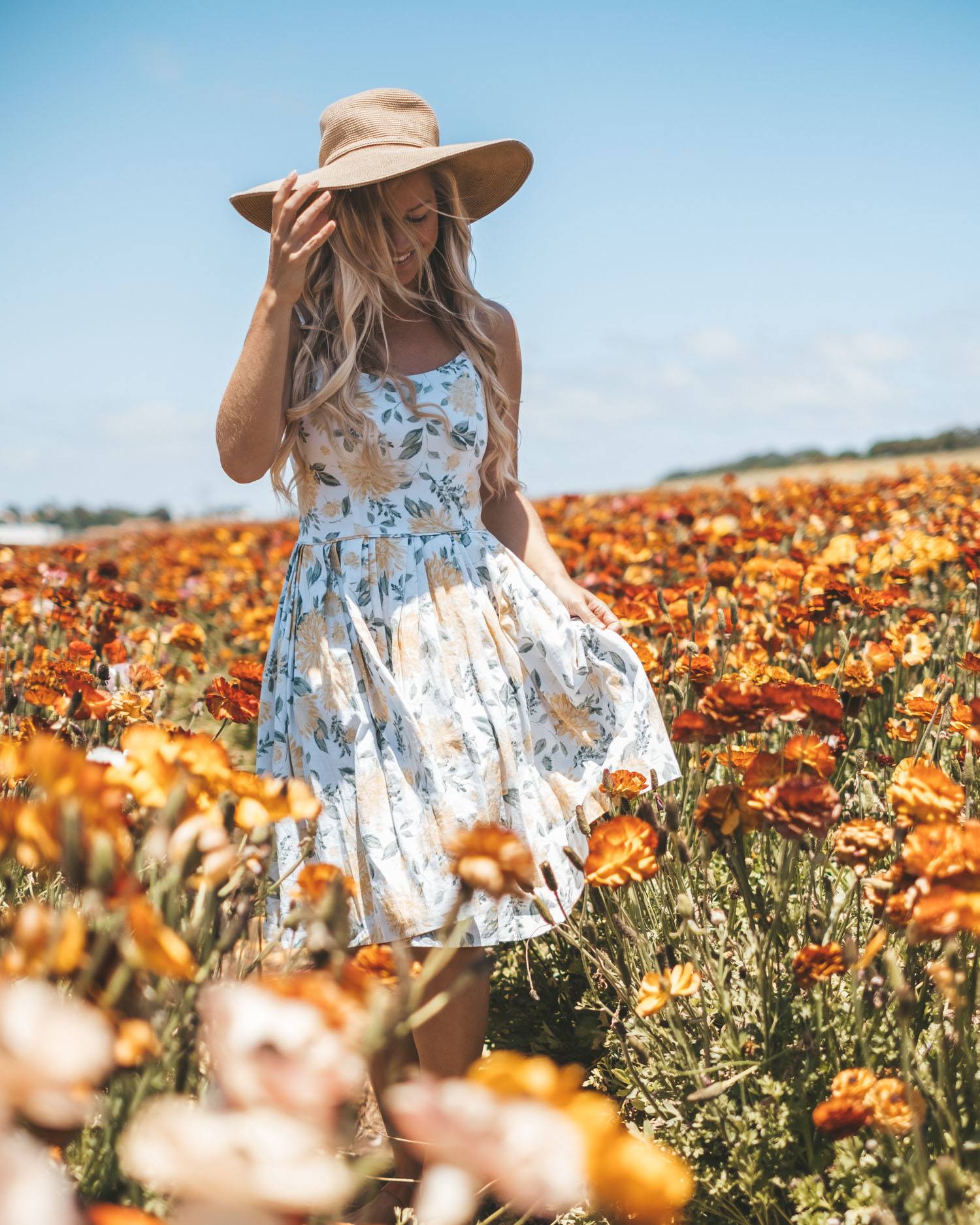 Day 6: Wine Tasting in Paso Robles
Famous for its wineries and olive groves, you need at least one full day to experience all of the incredible wines of Paso Robles. It's one of my favorite wine getaways in the United States!
We sipped our way through Venteux Vineyards and Family Wines, both of which are family-owned and specialize in incredible Rhône varietals, then we went over to Brecon Estate, an artisanal boutique winery with a range of varietals like Syrah, Petit Verdot, Albarino, and Mourvedre.
Recommended Accommodations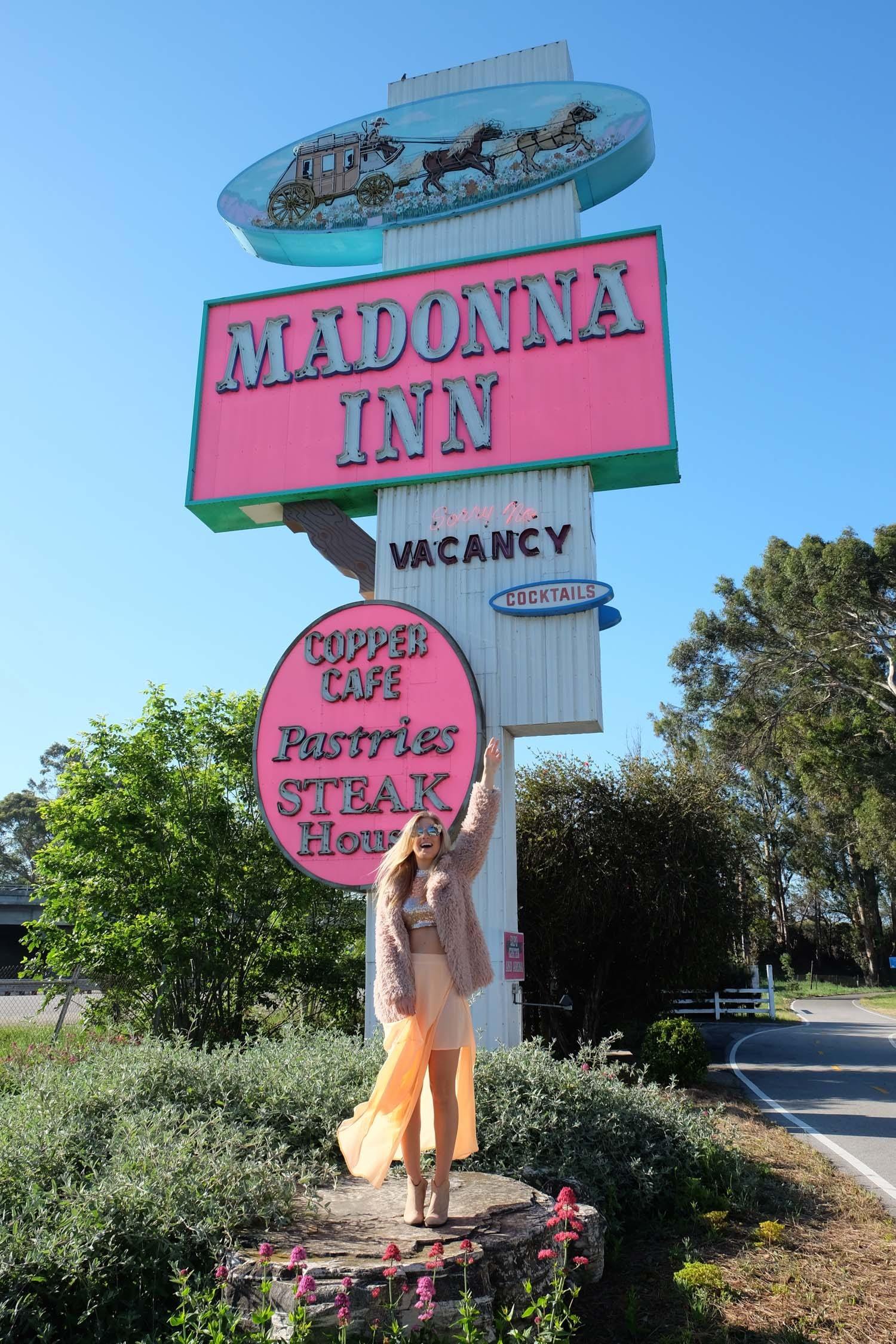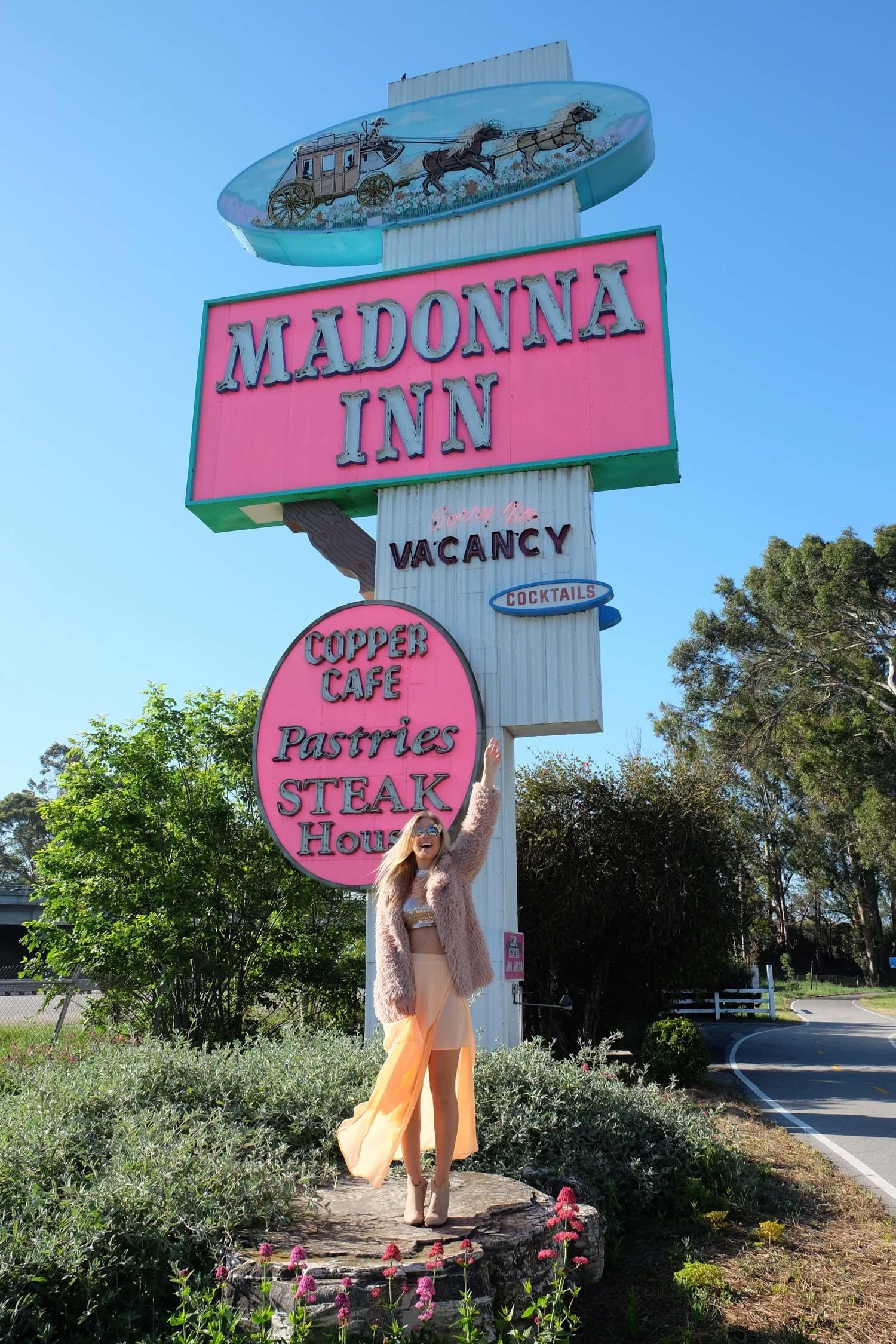 Day 7: Paso Robles to San Luis Obispo
After getting our fill of wine, we started the next day with a trip to Pismo Beach, which is famous for its Monarch Butterfly Grove which is filled with butterflies from late October through February.
Another jaw-droppingly photogenic stop is the volcanic mound at Morro Bay. This is the perfect pit stop for getting out to enjoy the sun and natural beauty on your way to San Luis Obispo.
No trip to San Luis Obispo is complete without a stay at the Madonna Inn. I've been to this place a few times now, and am head over heels for its glam vintage vibe.
Recommended Accommodations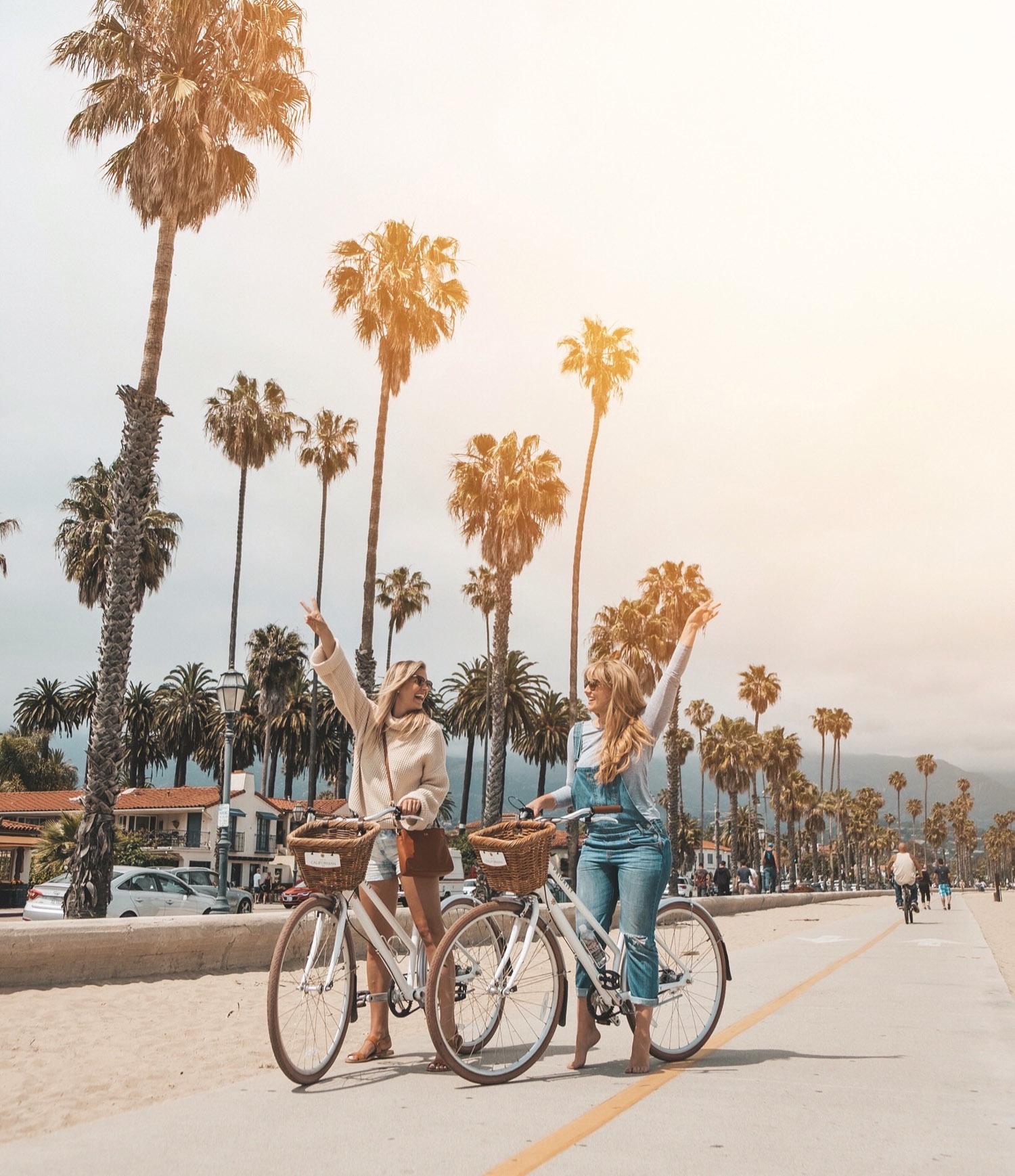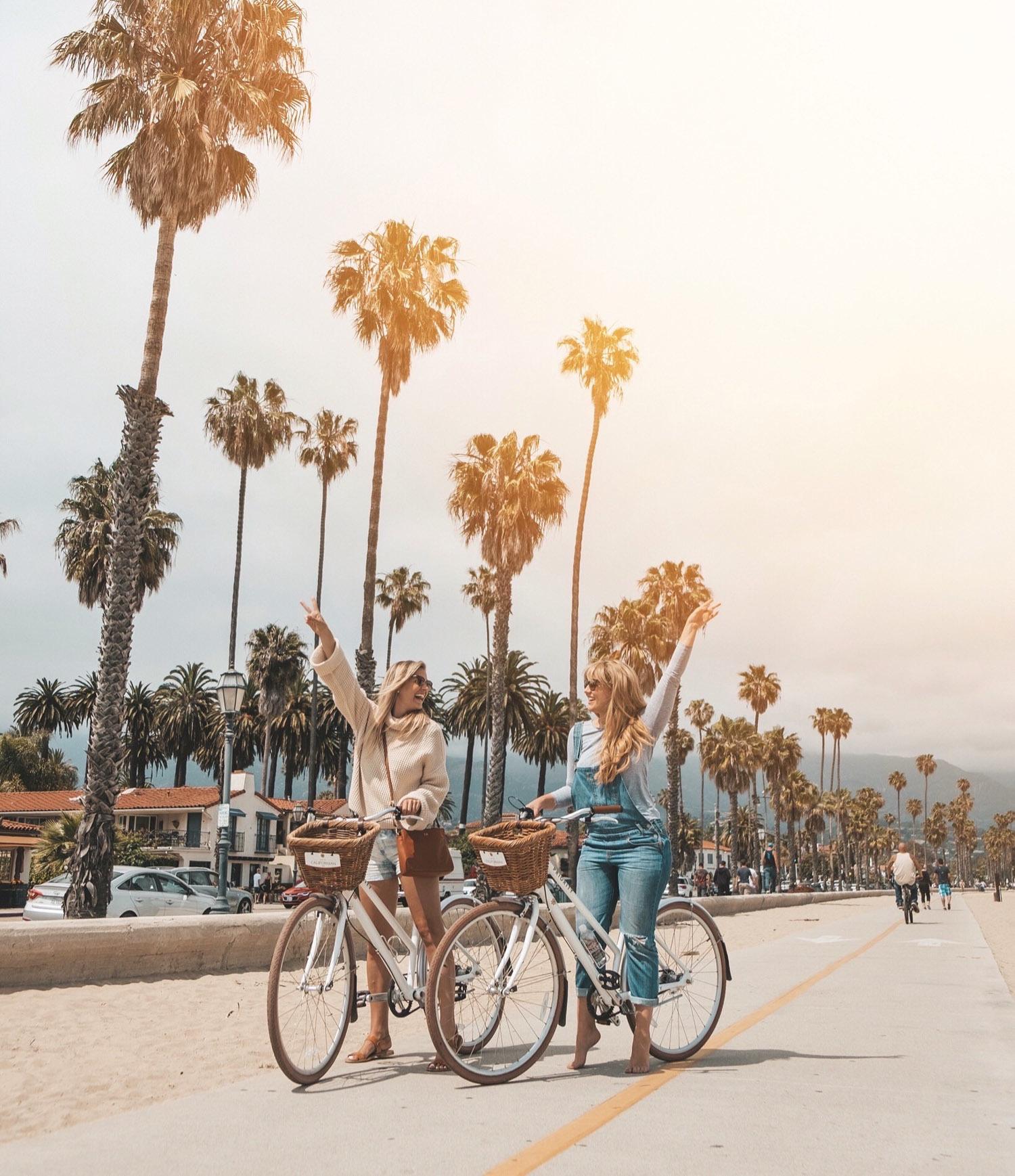 Day 8: San Luis Obispo to Santa Barbara
Take the CA-154 E/San Marcos Pass Rd to the US-101 S for 1.5 hours
On your way to Santa Barbara, stop in California's Little Denmark (AKA Solvang). This quaint European-style town will transport you to the other side of the world. Wander around with your camera, then stop by one of their many wine-tasting rooms.
Once we arrived in Santa Barbara, we stayed in one of my fave areas, The Funk Zone, at the Hotel Californian. This well-appointed Spanish Colonial property is in the heart of it all so you can do and see as much as possible in Santa Barbara.
Recommended Accommodations
Read More: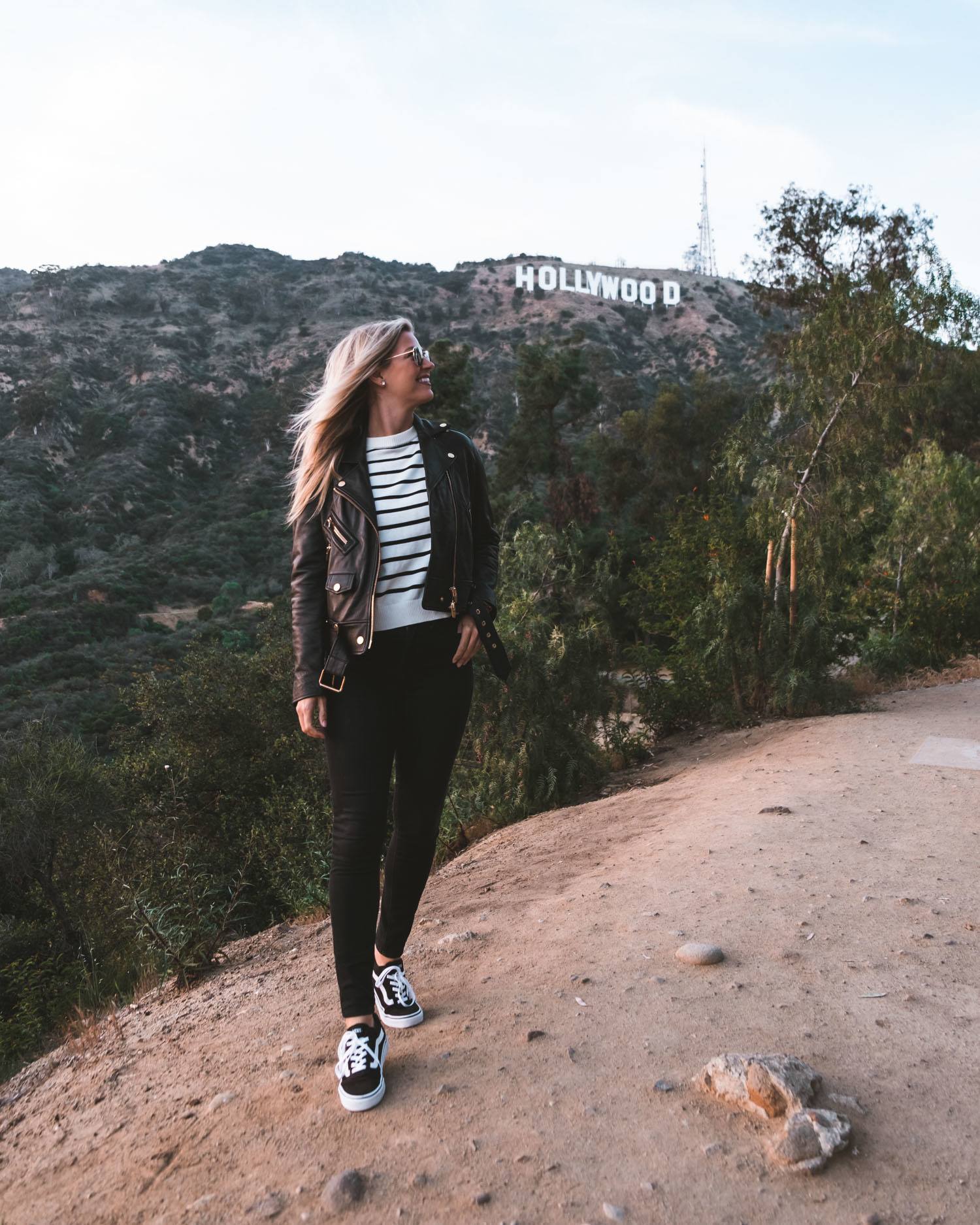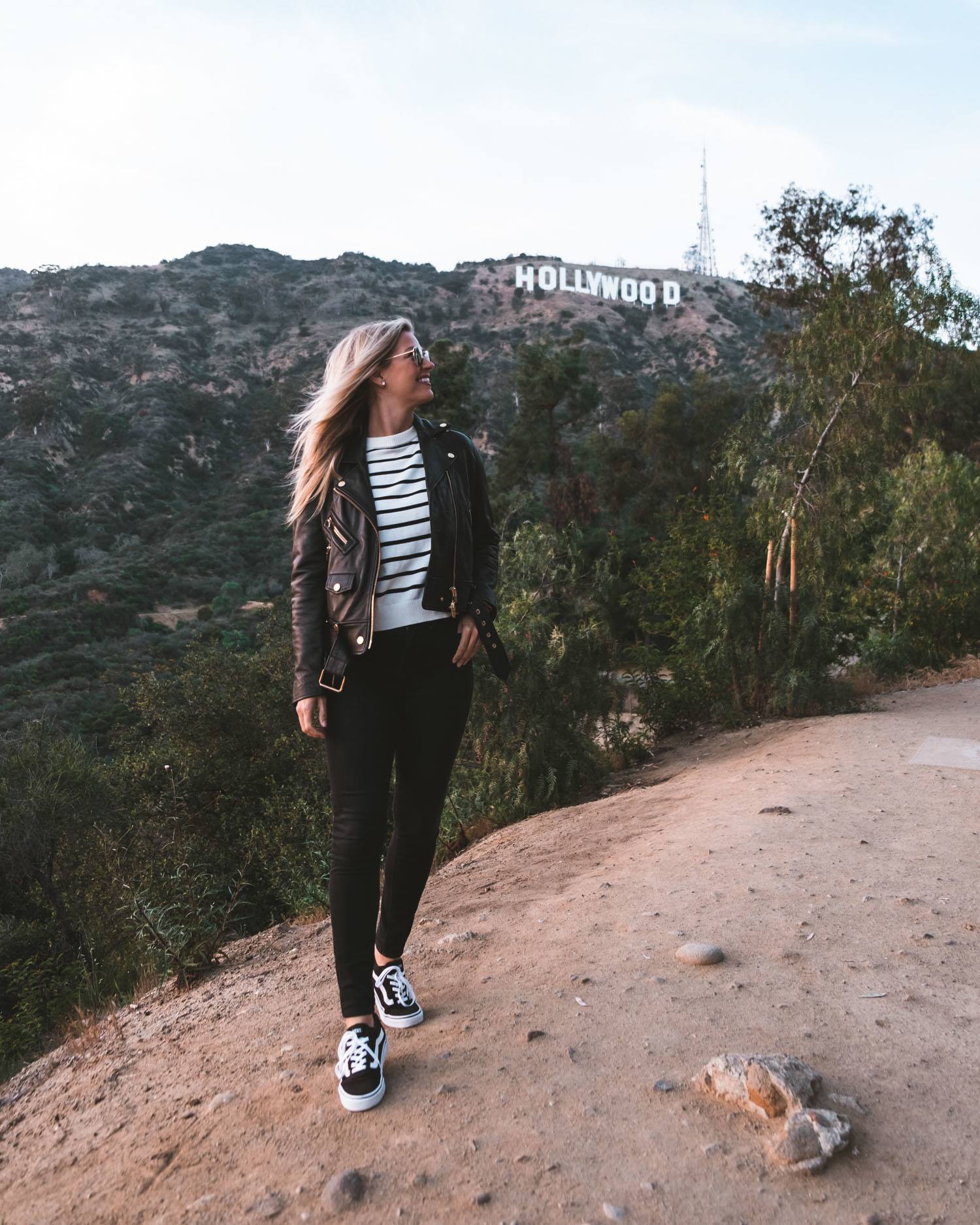 Day 9: Santa Barbara to Los Angeles
You can't go through So Cal without hitting the beach! I adore Venice Beach, and you could easily spend a weekend exploring this cool part of L.A., but you can also hit the main spots in just a quick stroll down the beach.
After exploring Venice, see Santa Monica. The best way to take a quick tour through town is to get out and stretch your legs with a bike trip along the coast.
Finally, end your day in West Hollywood. I have a love-hate relationship with WeHo and, while the traffic gets crazy, it's a fairly walkable area so you can explore or take short Uber rides to get where you want to go. It has killer restaurants and nightlife!
Recommended Accommodations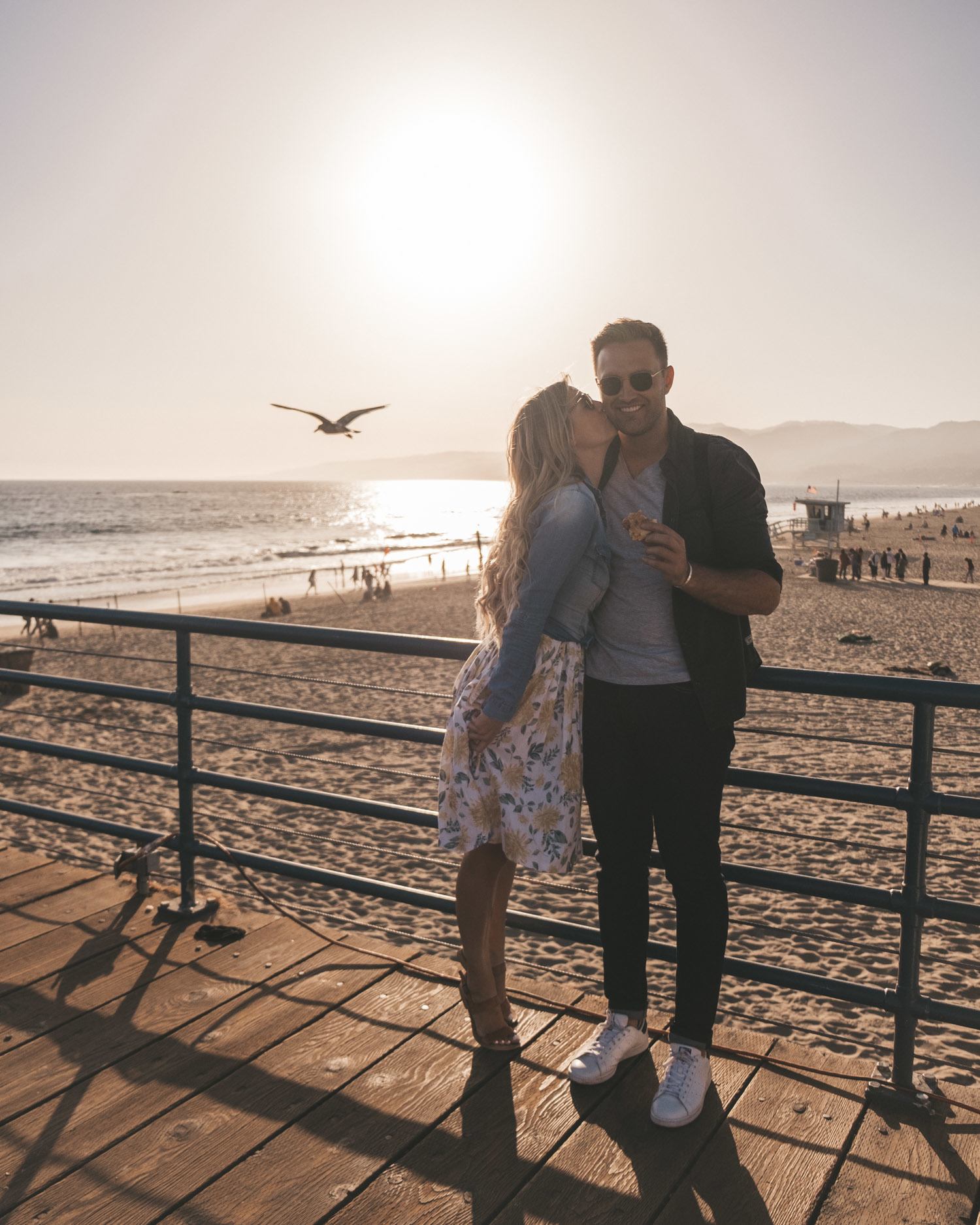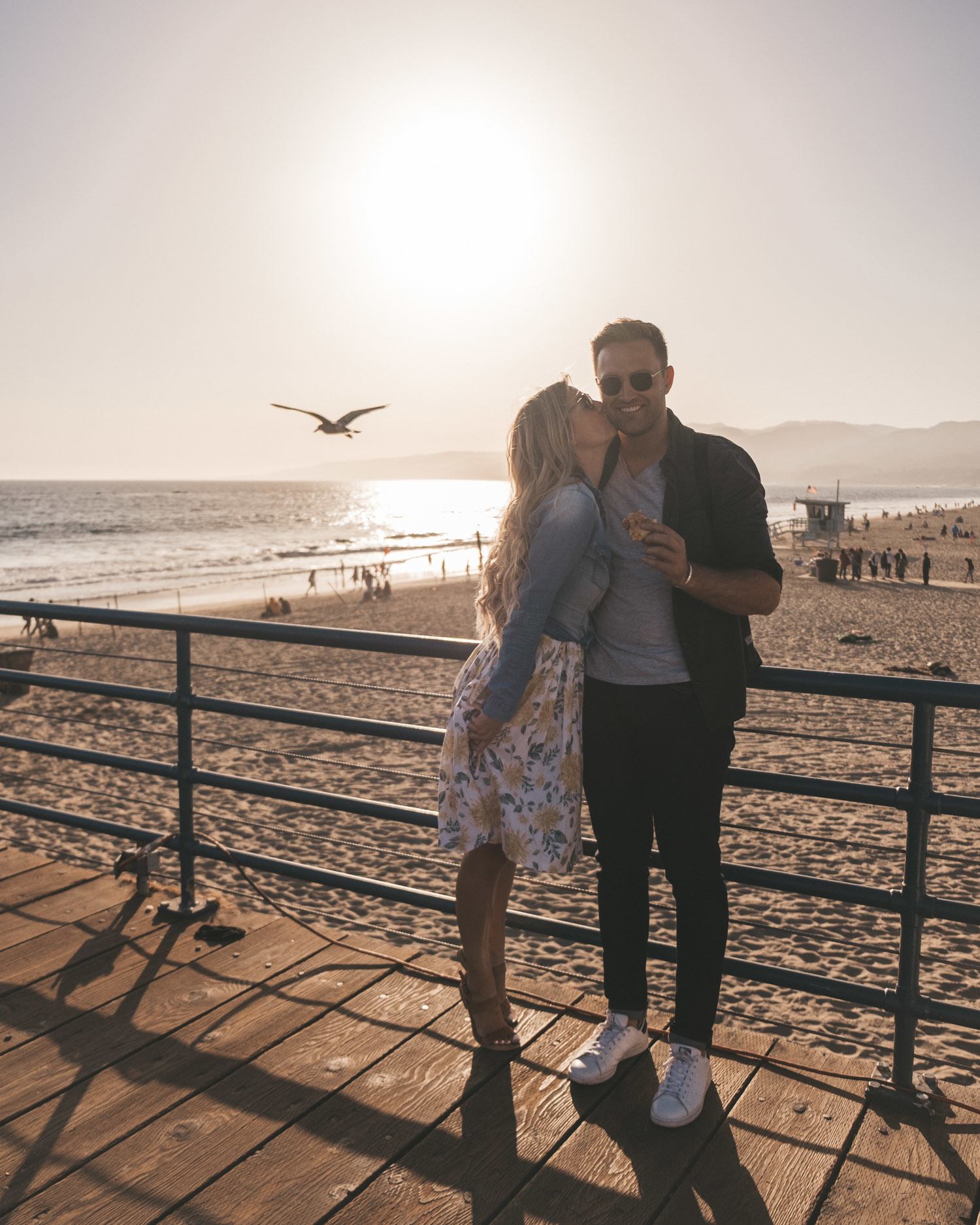 Day 10: Los Angeles
One day is hardly enough to see all of LA, but you can hit the best of the best. Of course, it all starts with a hike up to the Hollywood sign!
Once you've worked up a sweat, get down to Melrose Street for an afternoon stroll and experience some of Los Angeles' best food. To get a full retail fix, stop by Abbot Kinney Blvd to experience the home of the "coolest block in America."
If you happen to be there on the first Friday of the month, come hungry for an impressive lineup of food trucks.
After exploring the city, transport yourself to another world at the Griffith Observatory, then make your way down to Malibu to get off of your feet for a while to unwind after a whirlwind road trip.
Recommended Accommodations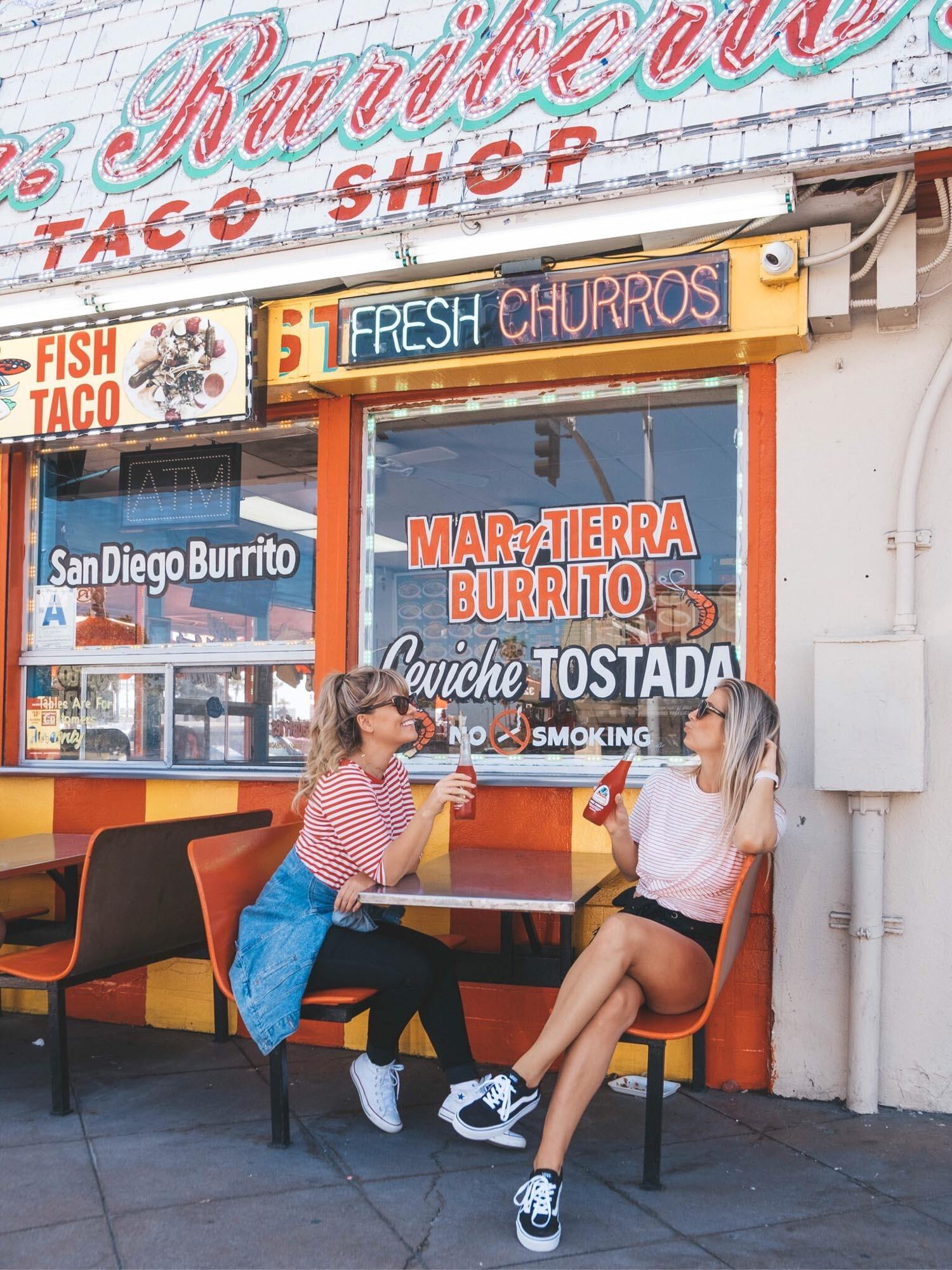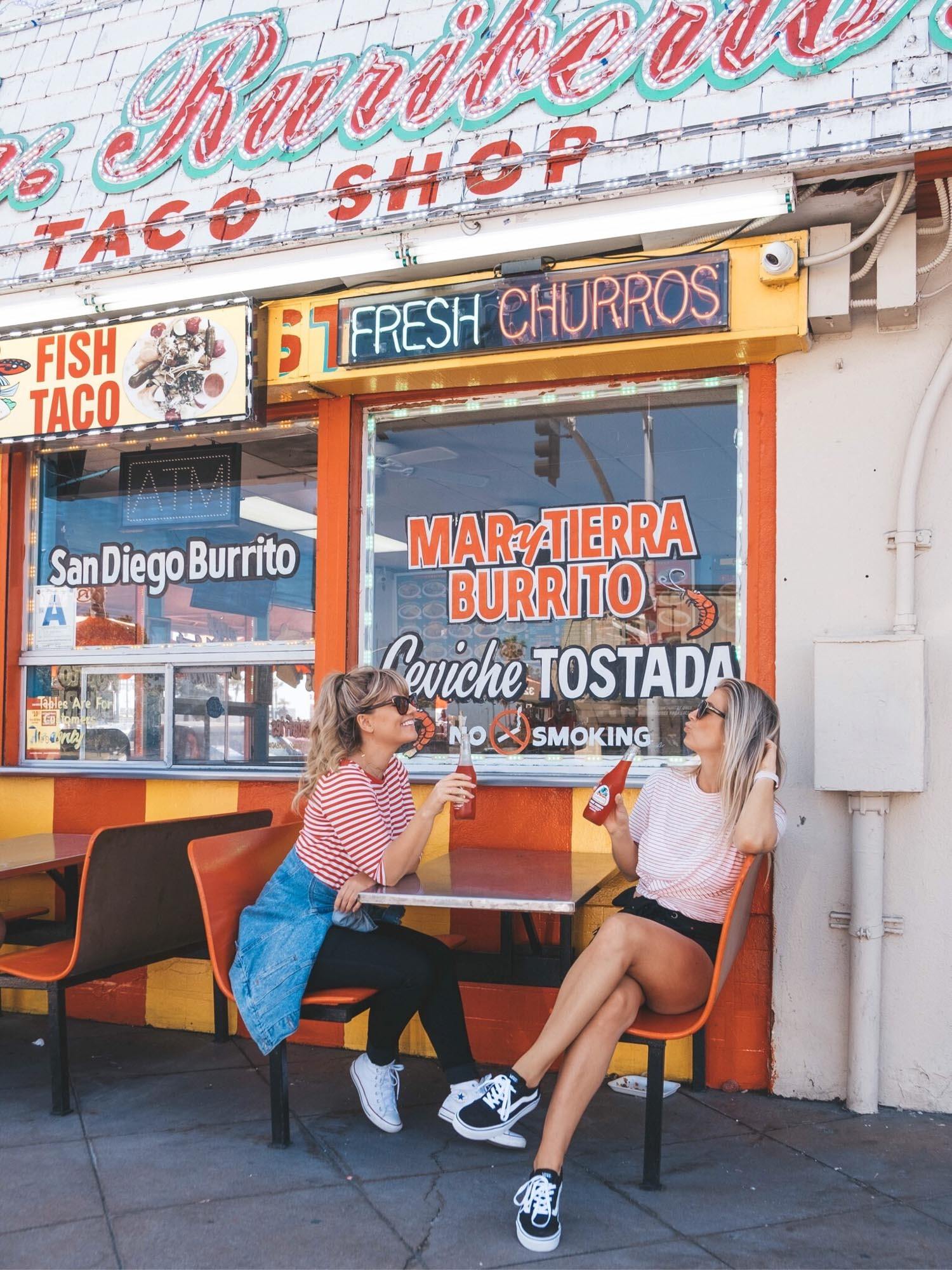 Trip Additions
If you have more time, I'd highly recommend staying longer in LA to see more of this incredible city. I'd also recommend checking out Orange County, to experience Newport Beach, Laguna Beach, and Disneyland.
San Diego is another one of my favorite places on the planet, and it's the best city for gorgeous beaches, beautiful botanical gardens, and second-to-none Mexican Food! Check out The Coolest Airbnbs in San Diego!
It's well worth getting into the desert too if you have time. Joshua Tree National Park has an otherworldly beauty, and it's perfect for hiking, picnics, and experiencing an authentic pioneer town.
Finally, consider adding a luxe retreat in Palm Springs to just chill by the pool, treat yourself to a spa, and go shopping for the perfect souvenir.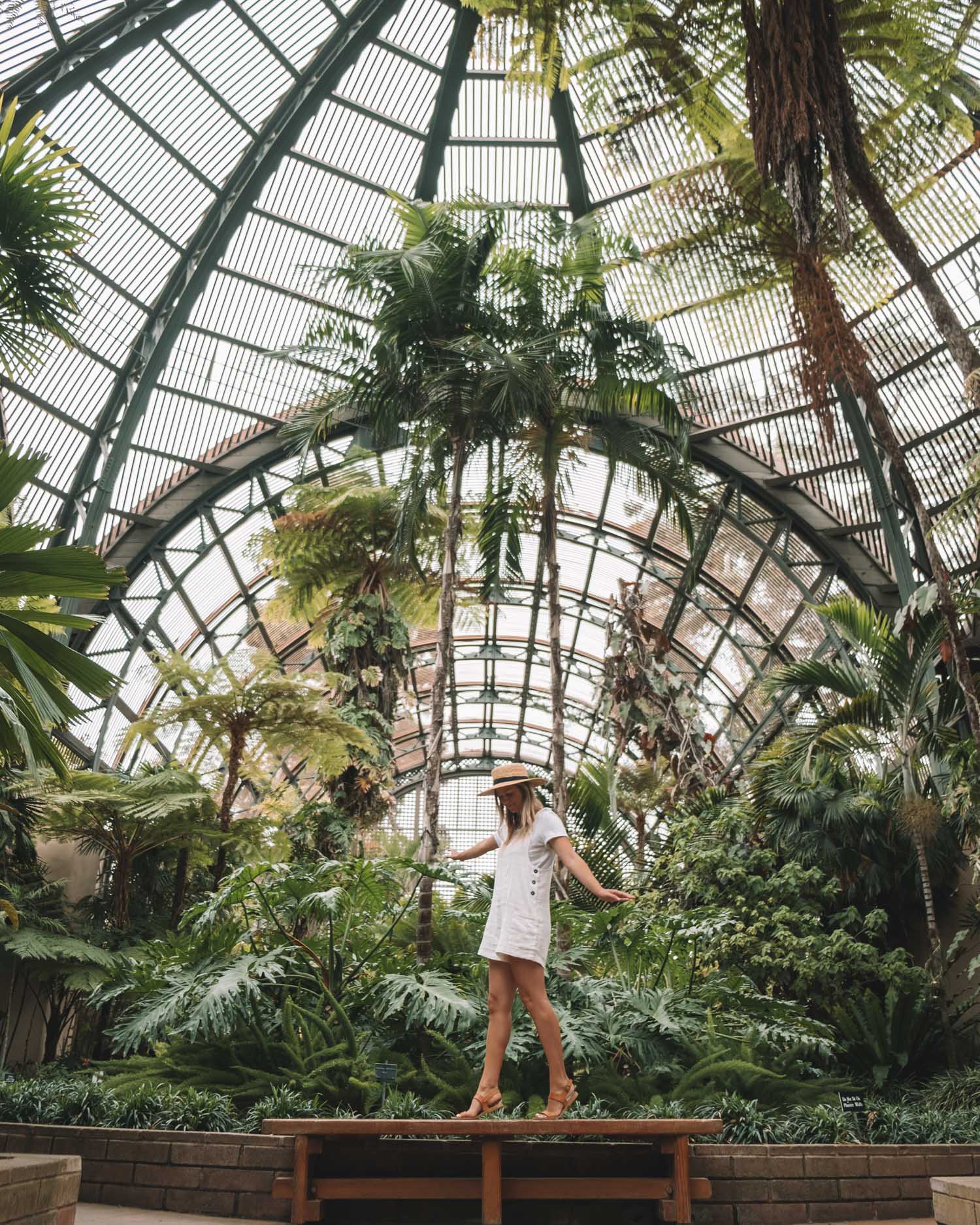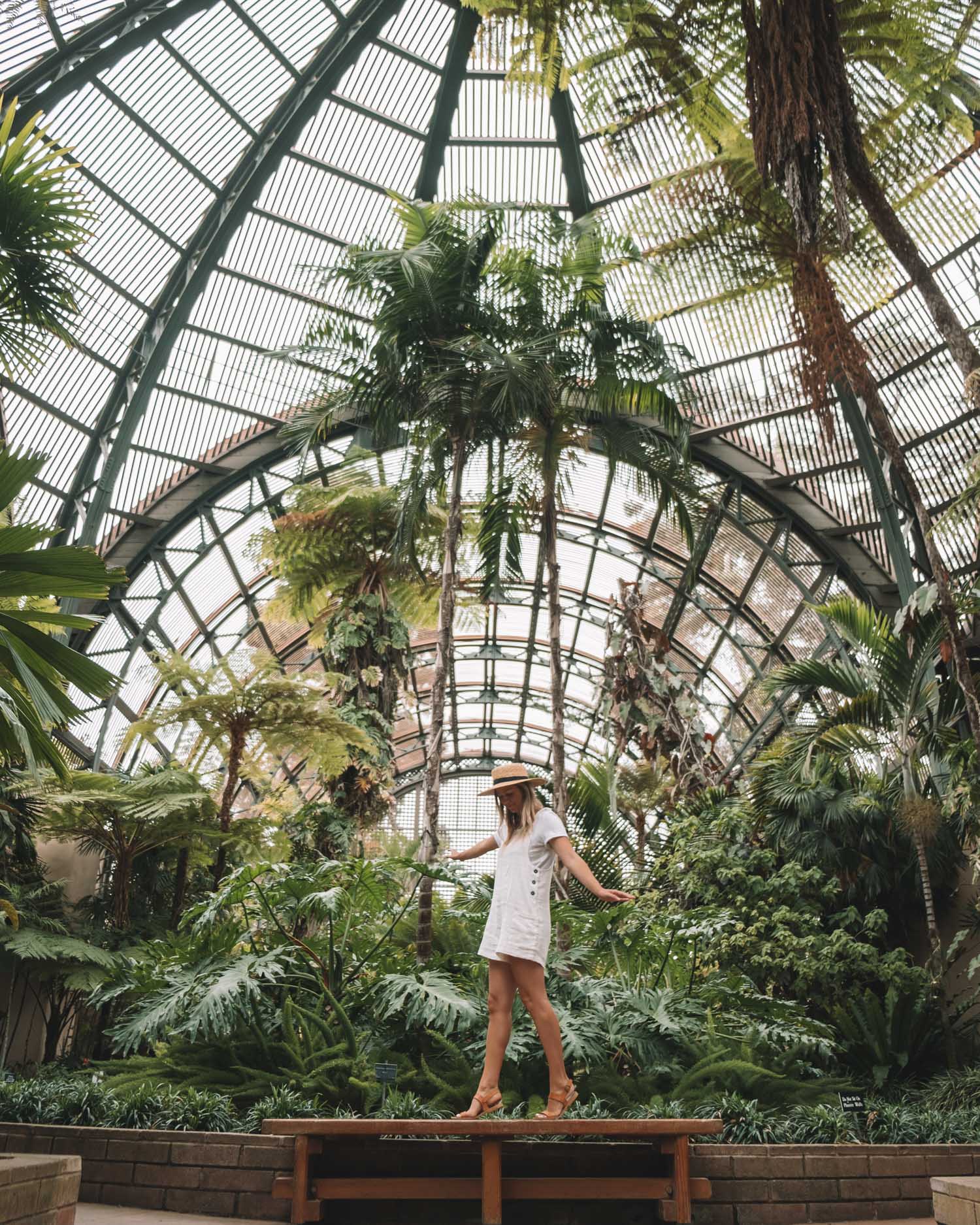 Plan Your Trip
Want to use this itinerary for your road trip but add a few of your own twists to it? I love using Roadtrippers to plan out my stops—figure out how long I'm driving in between them, and find popular spots and pit-stops along the way.