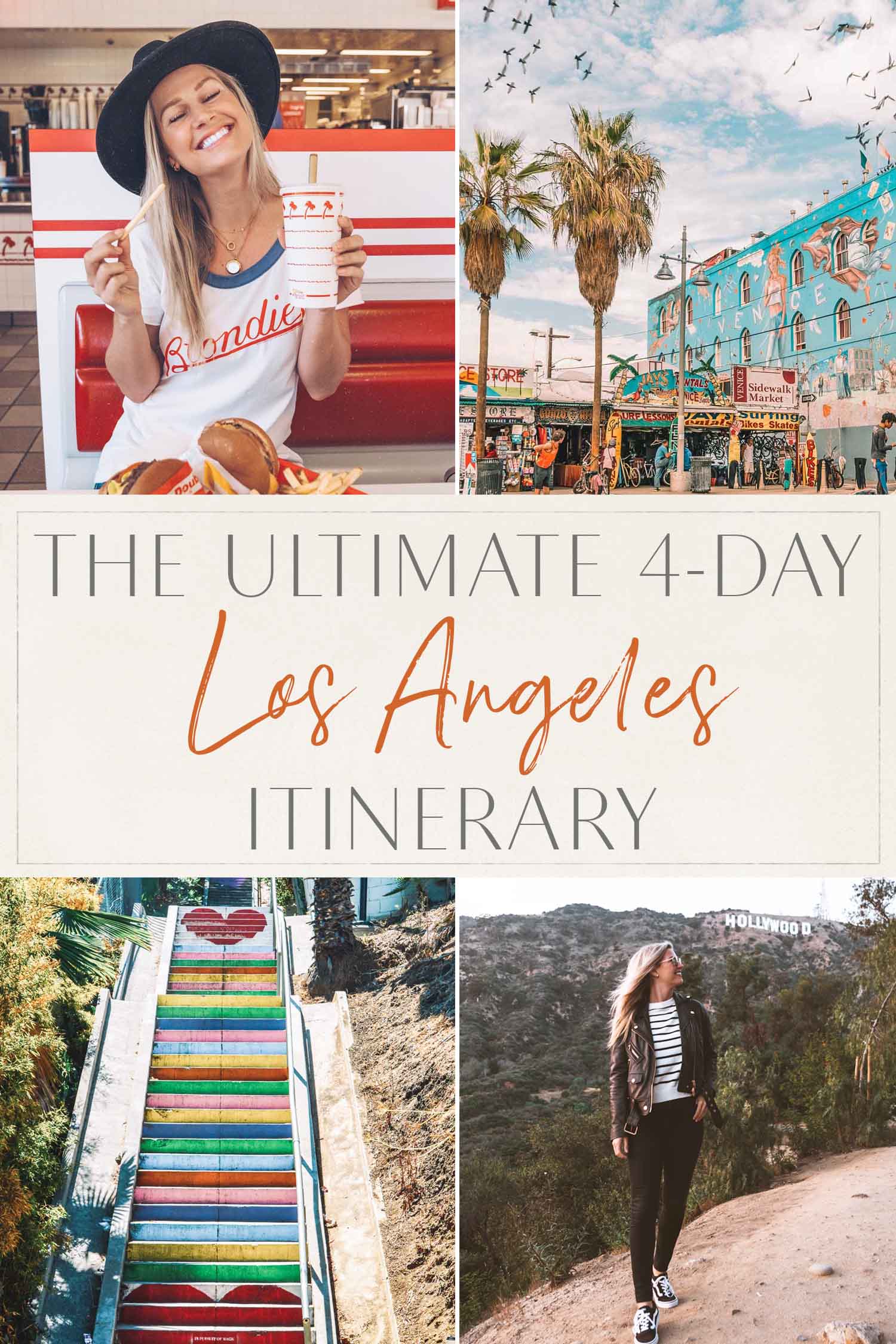 From the glitter of Hollywood to the laidback SoCal vibe of Venice, Los Angeles is a city of dreams. It's the place where I started out right after college and, while that was years ago now, it's a place I'll always adore.
Los Angeles is one of those bucket list destinations that you absolutely must see at some point. And you don't need a week to do it! With the right plan, you can see the best of the best in four days. If you're looking to go beyond the Hollywood sign, here are 10 other places to visit in Los Angeles.
Here's your guide to the perfect four-day itinerary for Los Angeles! Helpful Tip:
If you're flying into LA, be sure to rent a car. It's essential to have your own set of wheels to get around. While you'll still contend with traffic and pricey parking, it's the best way (and, trust me, it's all worth it in the end!).


Where to Stay in Los Angeles
Cara Hotel: When it comes to relatively affordable boutique hotels, I adore the Cara Hotel. Just off Hollywood Boulevard, this adorable, relatively new spot is a top pick.
Beverly Hills Hotel: Looking to treat yourself? When it comes to luxury hotels, I adore the iconic Beverly Hills Hotel. The pool is fabulous and it's the opportunity to stay in a local landmark (if those walls could talk!).
Kimpton La Peer West Hollywood: I'm also excited to see the five-star Kimpton La Peer West Hollywood is becoming an eco-friendly option.
Petit Ermitage: Last and most certainly not least, for effortlessly cool boutique hotels, there's no like Petit Ermitage.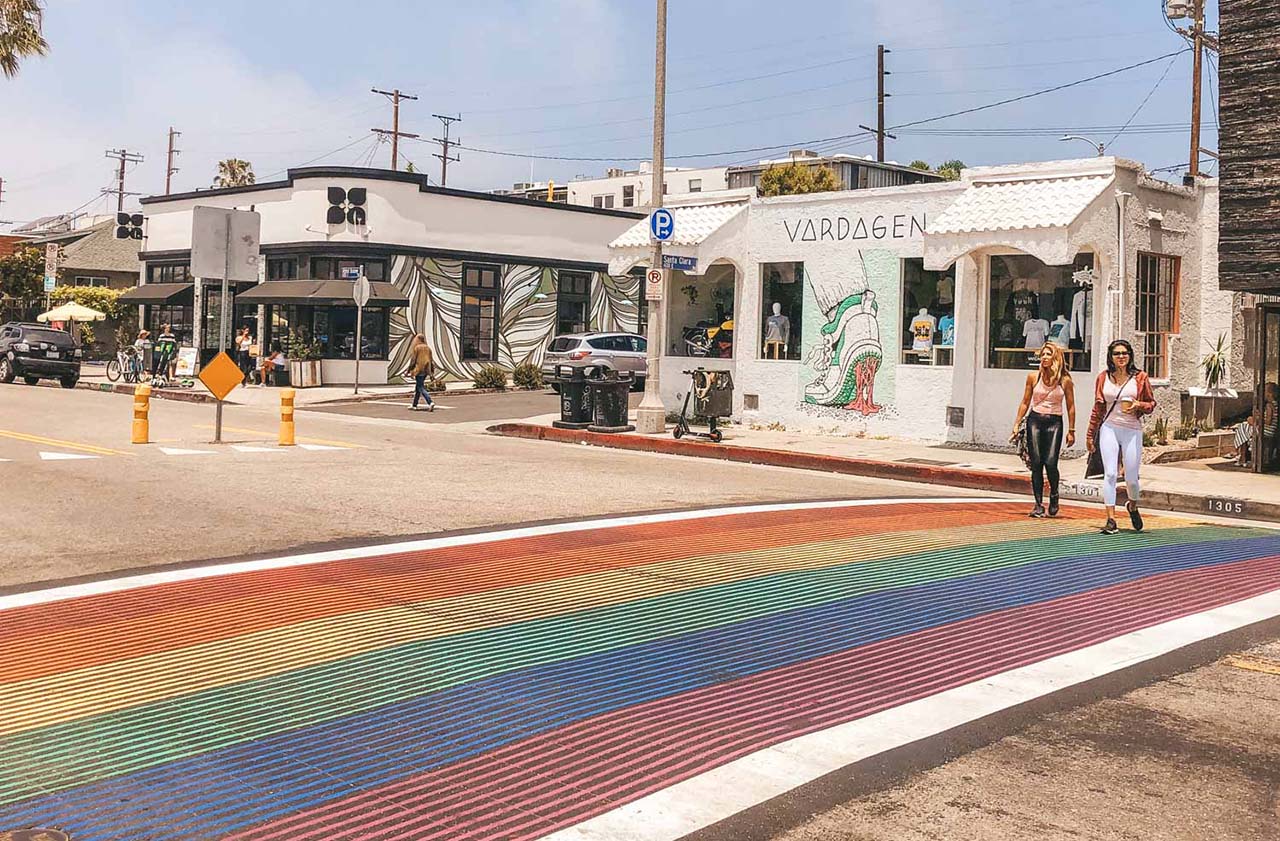 My top spot to start any beach day is Abbot Kinney Blvd.
When to Visit Los Angeles
While people think of California as the land of perpetual sun, it's actually a bit grey during the spring months. If you're looking for beach weather, you'll usually want to wait until around July.
For a city break in LA, though, I'd still recommend April and May as well as September and October. While it's not primetime to work on your tan, the shoulder seasons are perfect for exploration.
The weather is still relatively warm and rainy afternoons are rare. Best of all, you'll be able to enjoy the city without fighting through crowds of tourists.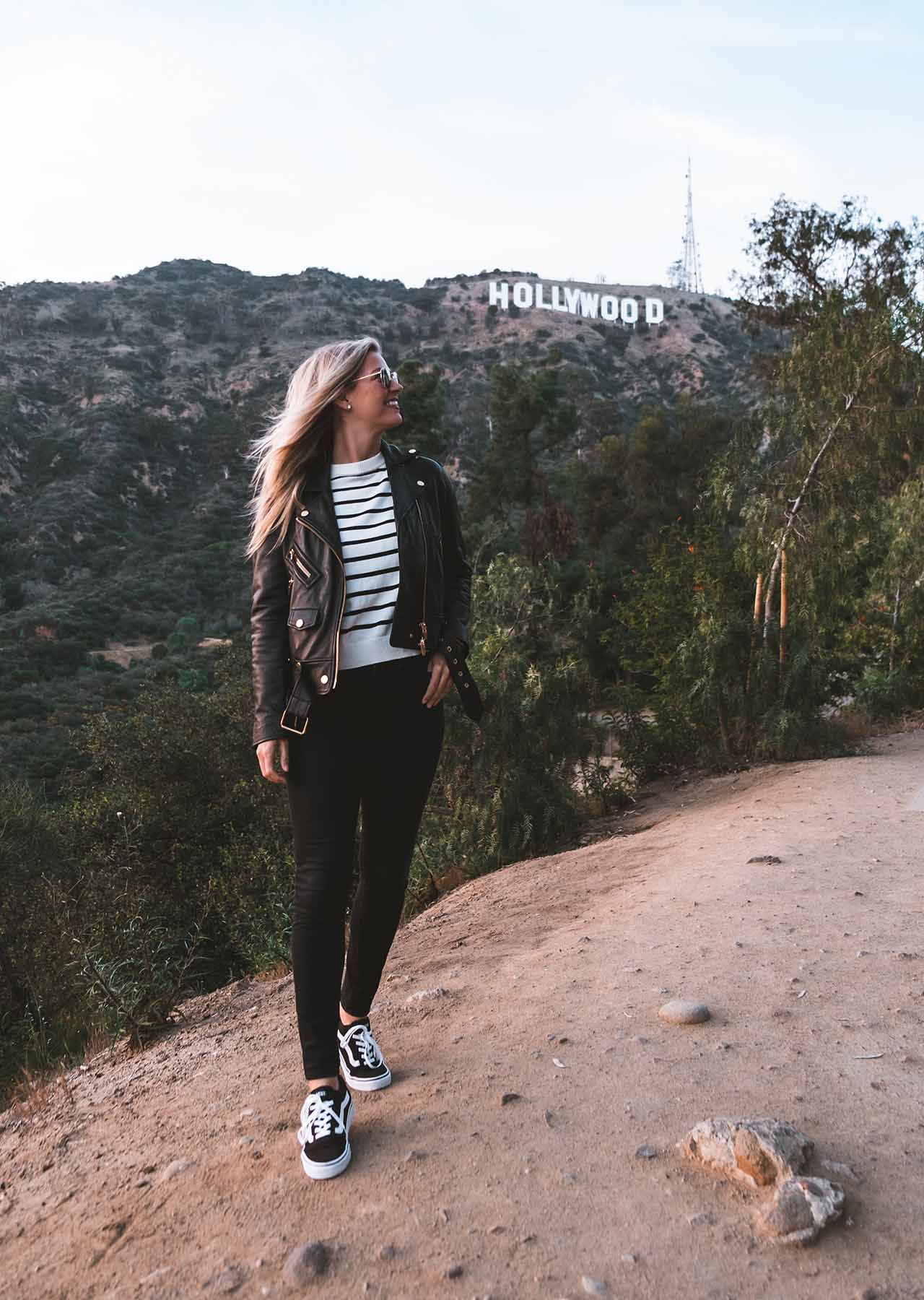 Day 1: West Hollywood and Beverly Hills
Early Morning
Start your day by hiking up to the Hollywood sign in the morning or checking out Runyon Canyon.
Where to Eat
For lunch, visit the outdoor garden at the Beverly Hills Hotel or go for the most quintessential of LA meals: lunch at Chateau Marmont. While it's not worth staying overnight here, it's the perfect spot for celeb-spotting.
Craving classic farm-to-table comfort food? Check out Joan's on Third.
Want to just grab a quick bite? There's nothing like In-N-Out!
California's own fast food joint is a local institution where you can always get delicious burgers and fries on the go. Bonus — if you don't eat meat, you can always opt to get a grilled cheese!
Use the In-N-Out site to find the nearest location to you!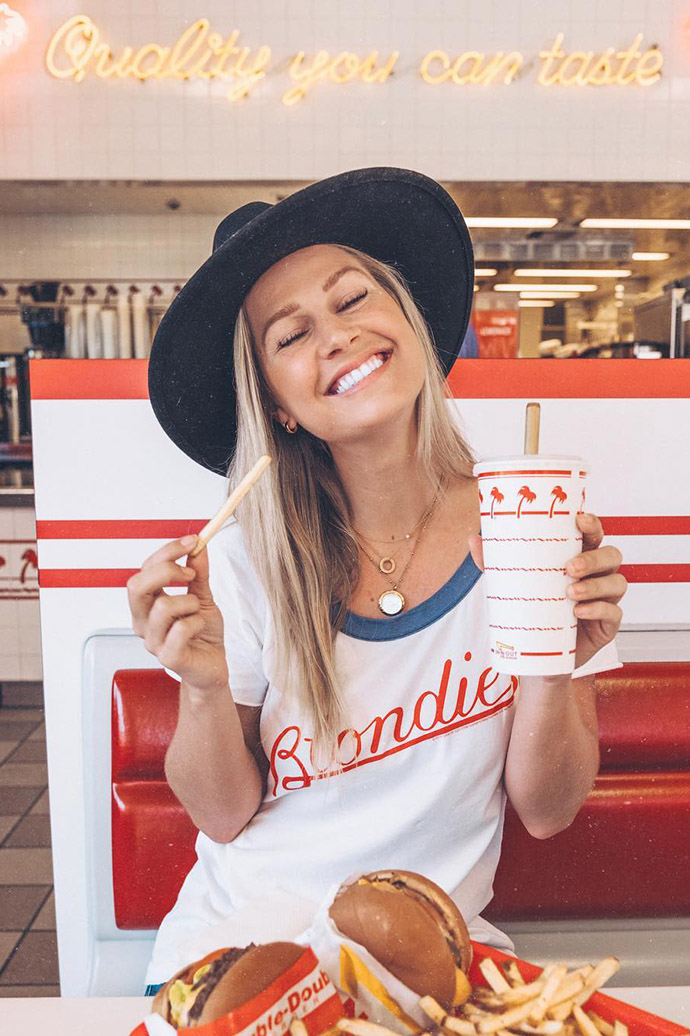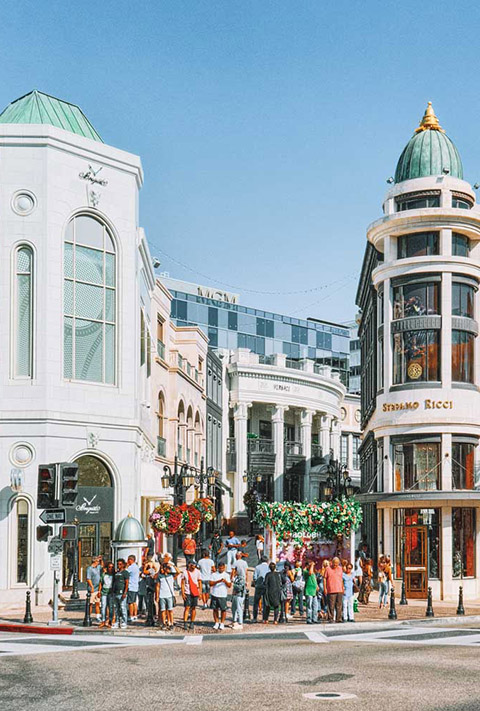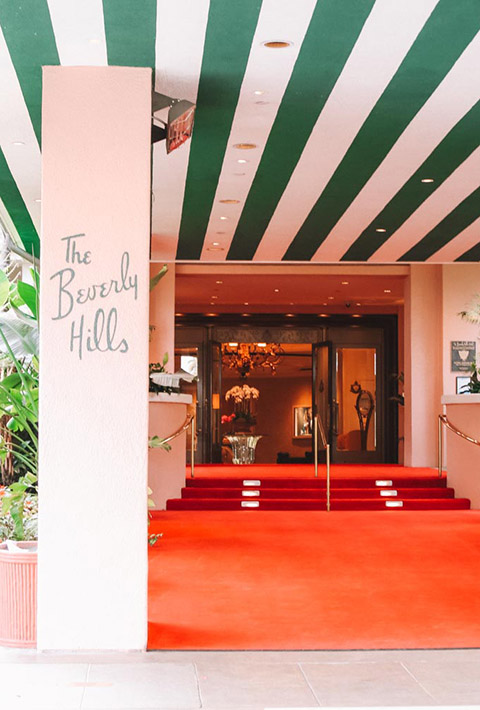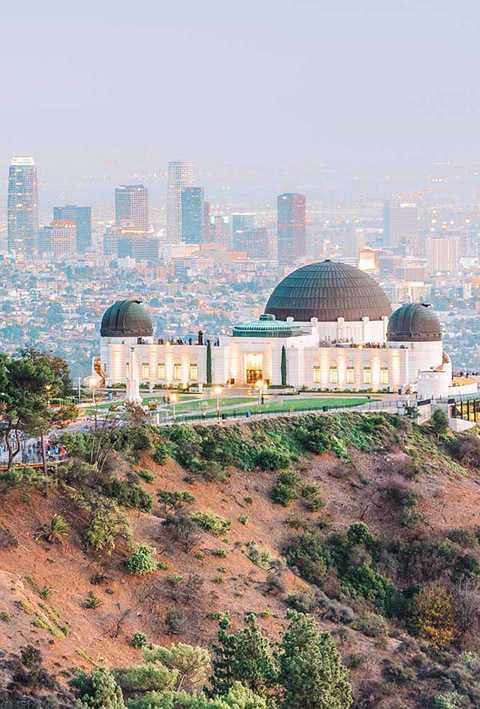 Places to Visit
Check out the iconic entrance and pool of the Beverly Hills Hotel then make your way over to Rodeo Drive for a bit of window shopping. If you're in LA mid-week, pay a visit to Griffith Observatory.
Note, that while it's a great spot during the week, it's just too crowded to deal with during the weekend.
Unpopular Opinion: I know tourists love Hollywood Blvd but locals, including yours truly, tend to avoid it. It tends to be dirty and there's just nothing really special about it.
When it comes to neighborhoods, West Hollywood is a hotspot for the young and hip. On the other hand, East Hollywood and the area around the Walk of Fame is generally a duller area that has seen much change in years.
Tip from a Local on Hotel Pools
What's more LA than hanging out poolside? Luckily at most hotels, you don't have to be a guest to lounge by the pool. Soak in the sun, check out the poolside dining, listen to music at the day clubs.
As long as you're buying something (i.e. food and drinks), they are happy to have you in most hotels.
Check out spots like Mondrian LA and the Standard Hotel and just act like you belong there. Beverly Hills Hotel is the exception and is for registered guests only, but otherwise, most hotel pools are worth checking out.
*This may have changed because of Covid — so keep that in mind!
Nightlife
Attention, Vanderpump Rules Fans: Be sure to get to Pump in West Hollywood. You'll also love the Doheny Room, along with Sur Restaurant and Lounge for LGBTQ+ friendly picks.
Other always-buzzing picks include The Abbey and The Rooftop at the Standard Hotel.

Day 2: Downtown LA and Arts District
After dancing the night away, you're sure to wake up hungry. Plan for a lazy morning then make your way into town around lunchtime.
Eat Your Way Through Town
Have a boozy brunch at local hotspots like Redbird, The Federal Bar, Le Petit Paris, or Hamburger Mary's.
Walk around Downtown
There are so many cultural gems in the heart of downtown LA. Plan ample time to just wander and see what catches your eye.
Start out on Olvera Street, also known as the birthplace of Los Angeles, where you can get a glimpse of LA's origins.
View from the Top at Griffith Park
When you're ready to get off of your feet for a while, make your way up Griffith Park to soak in the sweeping view of the city and unwind for a while.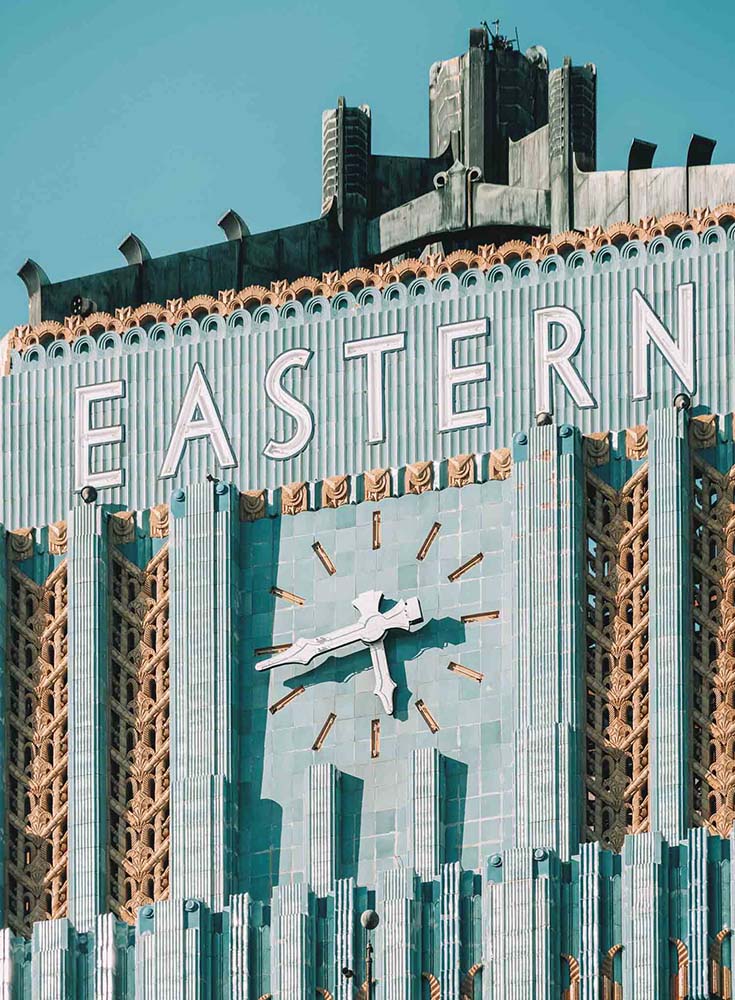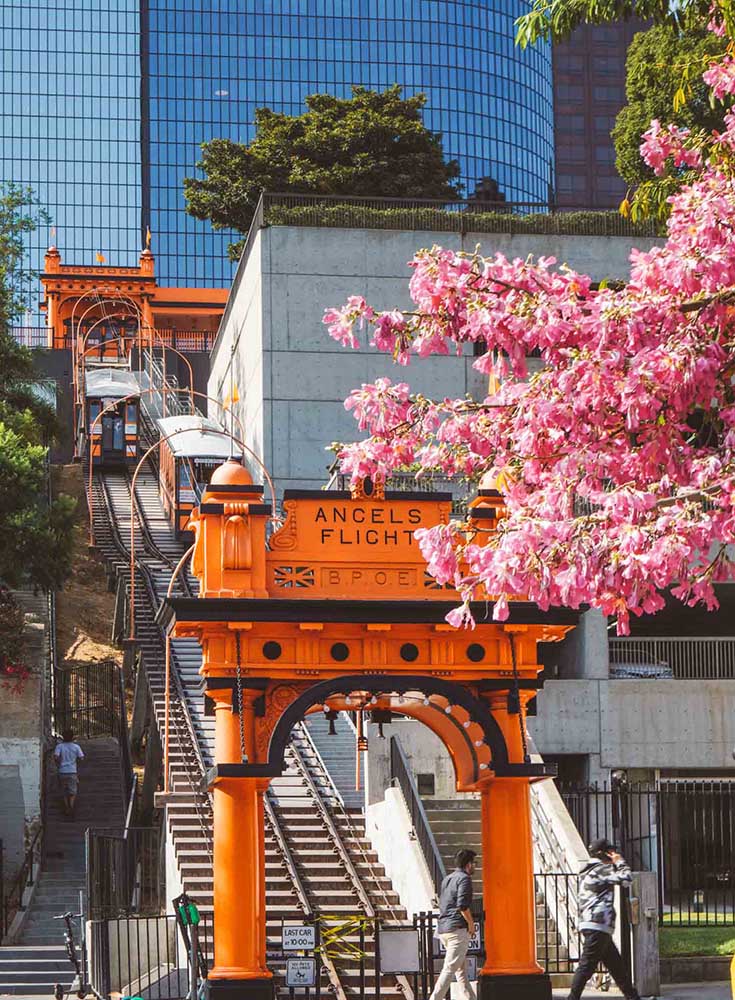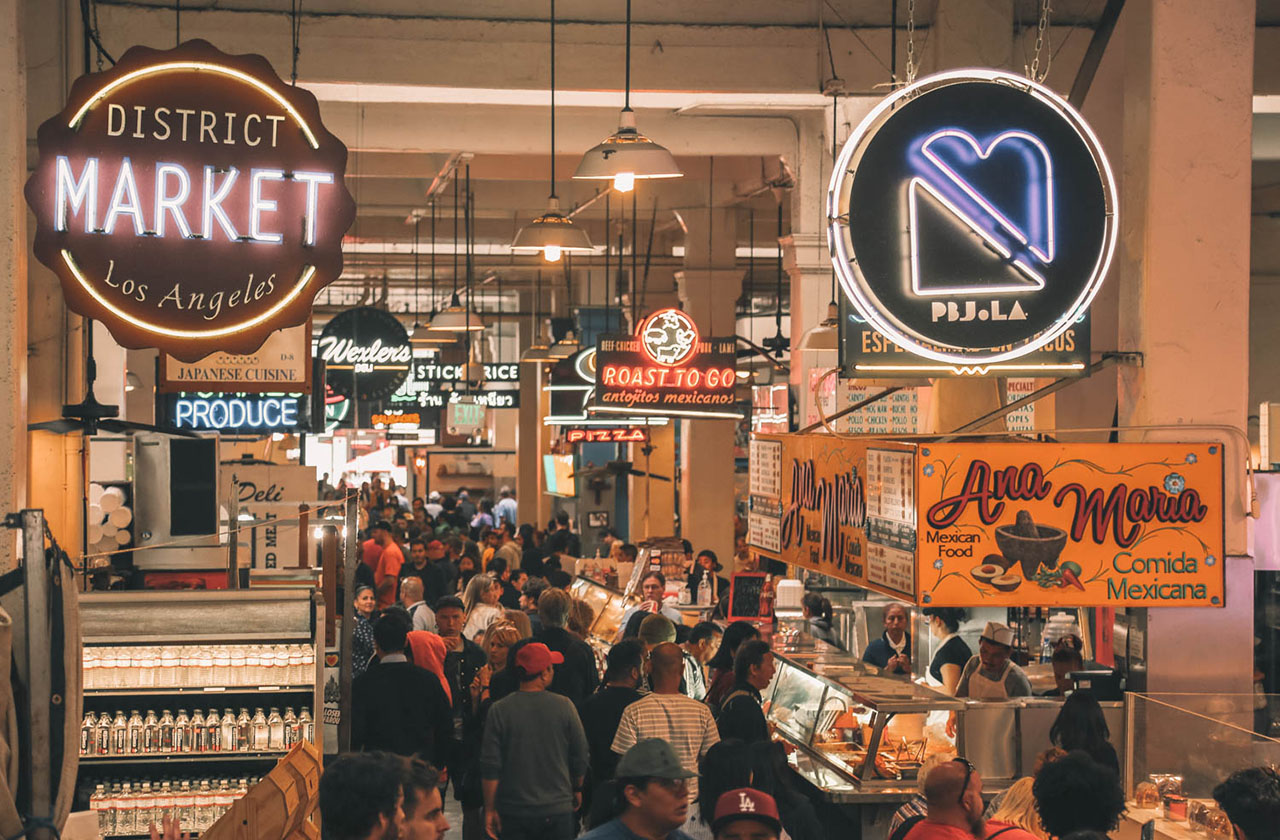 Grand Central Market has been a downtown landmark since 1917.
Lunchtime
Head back into the city to check out Chinatown then make your way to the foodie paradise that is Grand Central Market.
Once you're all filled up hop on Angels Funicular for another gorgeous LA vista.
Pay a visit to the rooftop pool at Art Deco Icon Eastern Columbia Building then check out the gorgeous architecture of the Bradbury Building, which you're sure to recognize for a range of movies, like The Artist, Blade Runner, and 500 Days of Summer.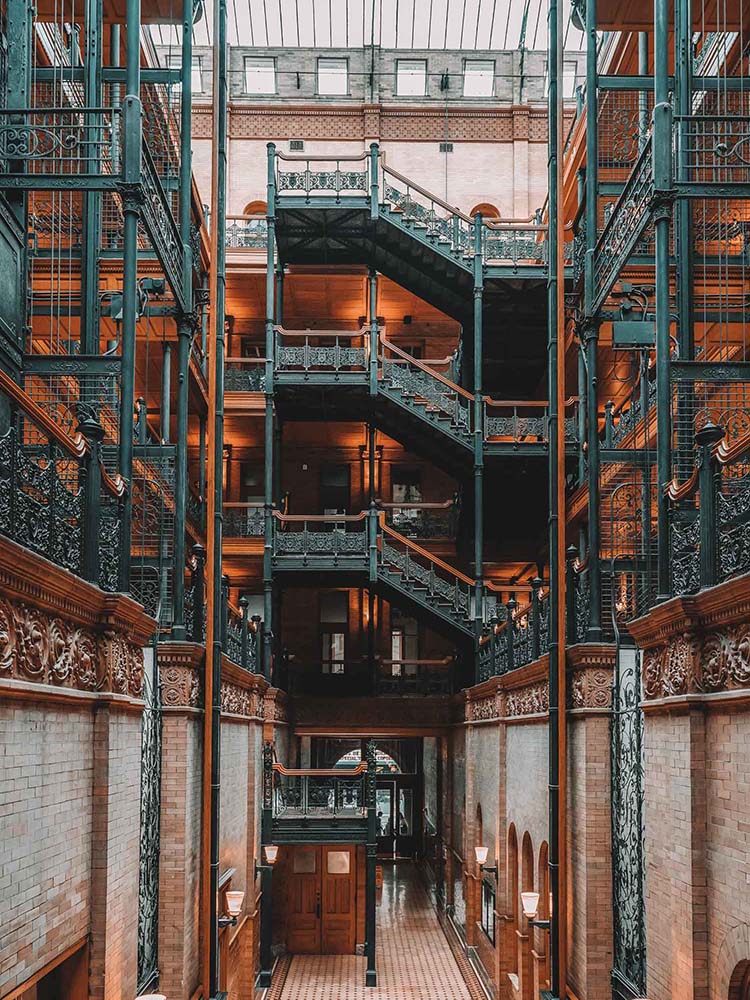 In the Evening
For the best macarons in LA, make a detour to Bottega Louie and consider sticking around for dinner too. For amazing French cocktails and an even better view, check out Perch.
Helpful Tip:
As you are exploring LA, be cautious to avoid walking around Skid Row alone at night. There are some cool bars in the area but be mindful of where you're going.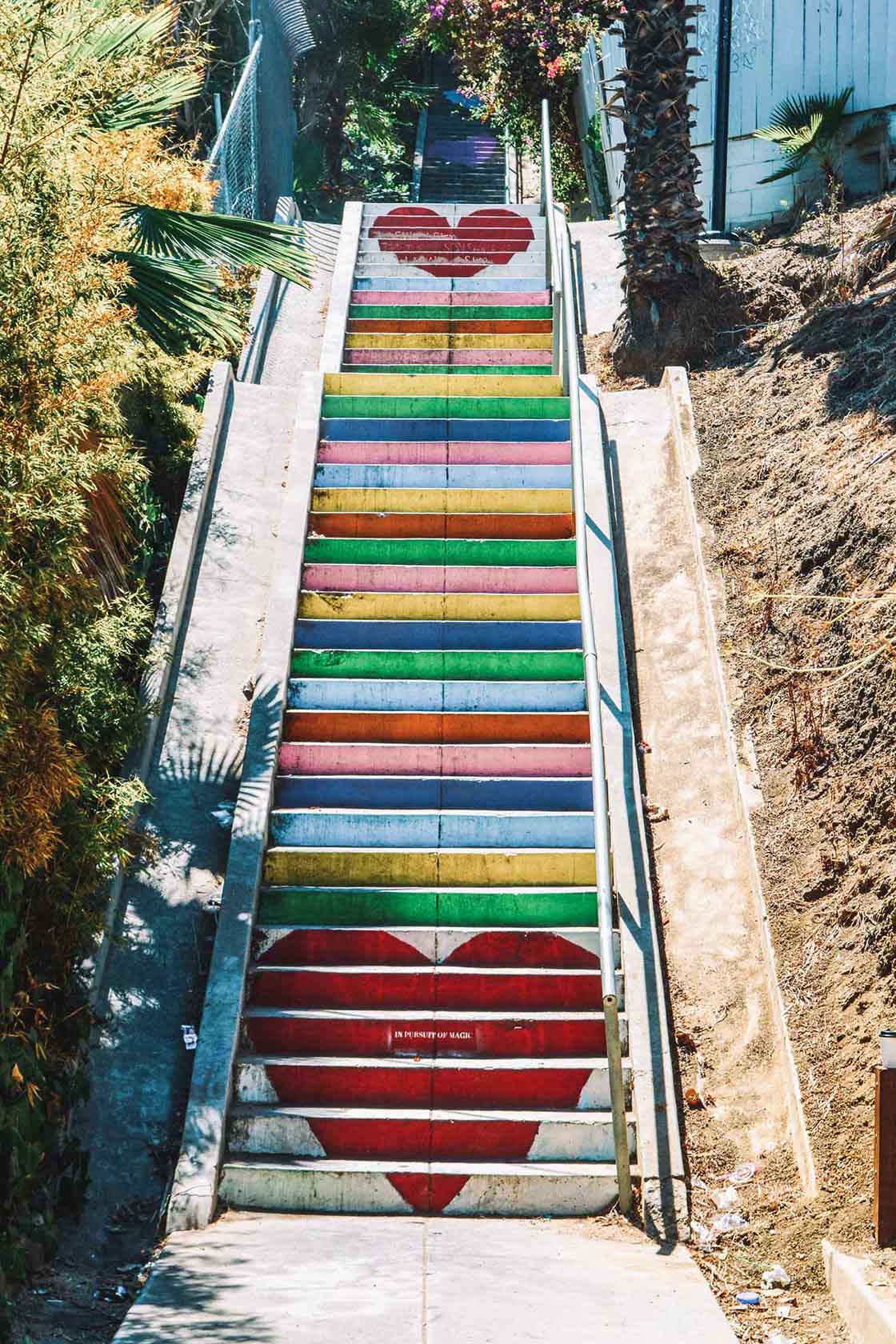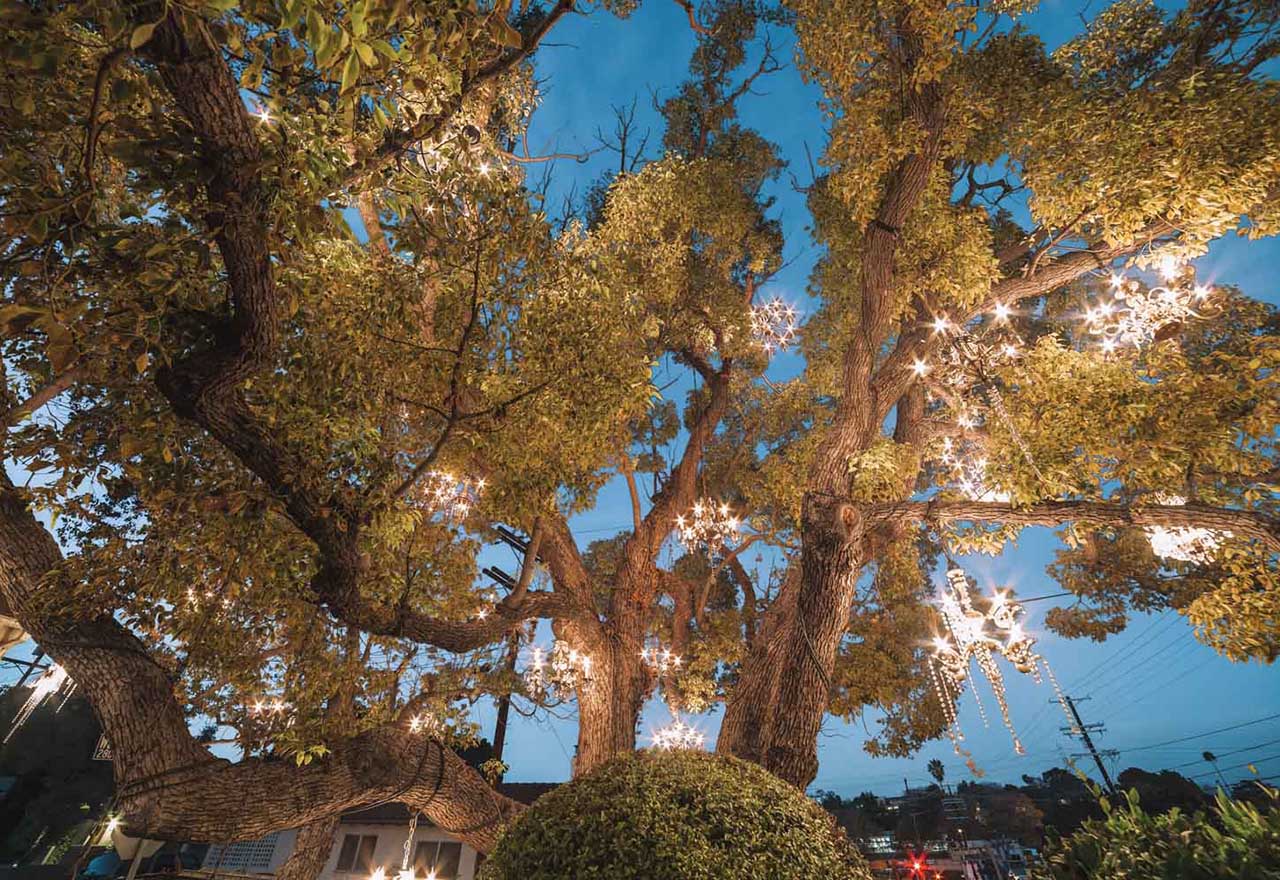 Day 3: Silver Lake and Echo Park
Silver Lake's famous secret stairs are the stuff of local legend. Bring your camera and make a treasure hunt out of it.
This area is ripe with hipster haunts and coffee shops. The most famous of all is Alfred Coffee, which is always listed amongst the most IG-friendly spots in LA and is known for its famous "but first, coffee" sign.
After sunset, grab that camera again and make your way to Silver Lake's chandelier tree at the corner of W. Silver Lake Dr. and Shadowlawn Ave.
In the evening, watch a classic film at the Fairbanks Lawn in Hollywood Forever Cemetery. Before you go, do check online for showtimes and options. Occasionally, there are only options at the Greek Theatre, so pay attention to where you are booking.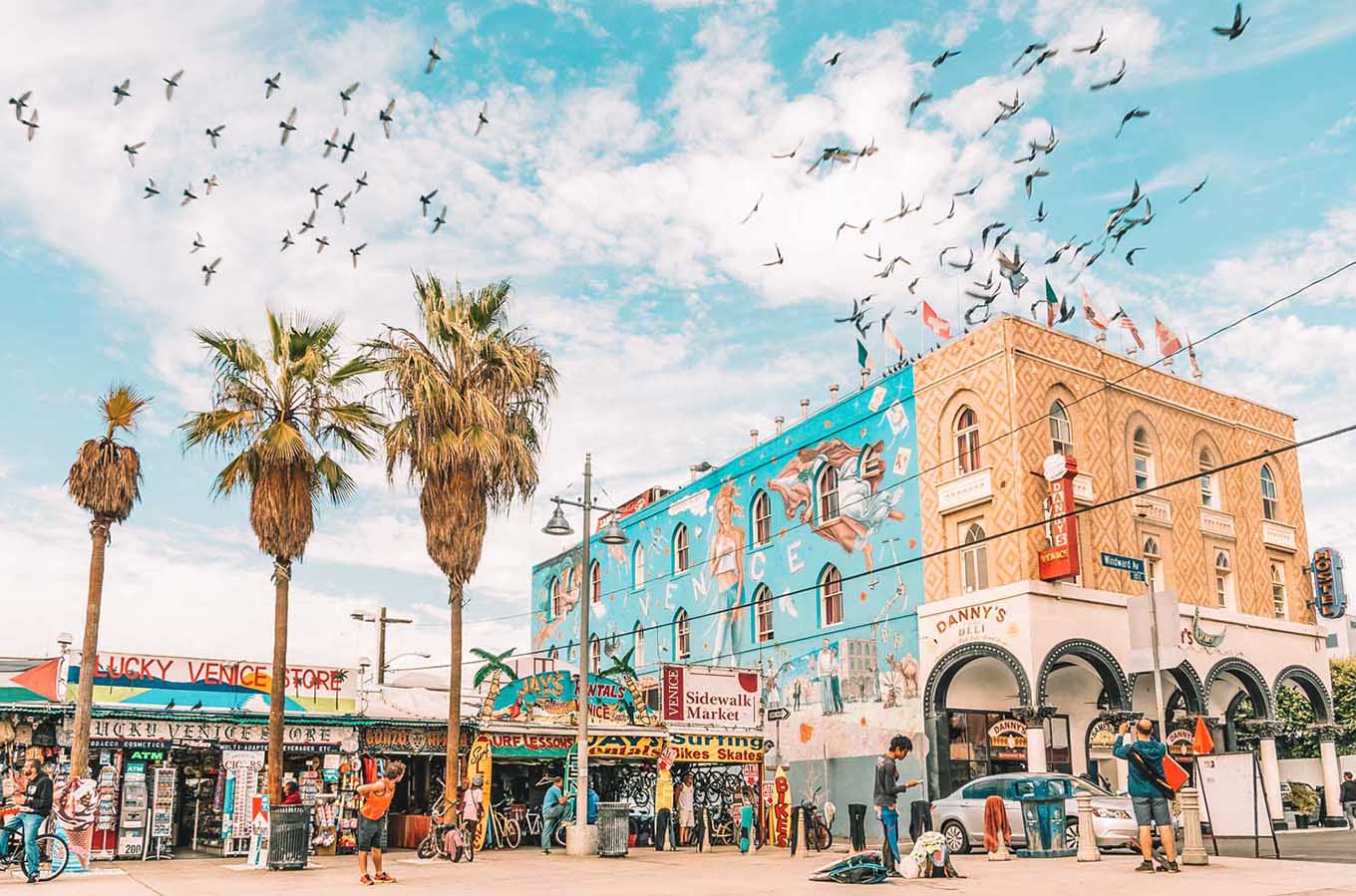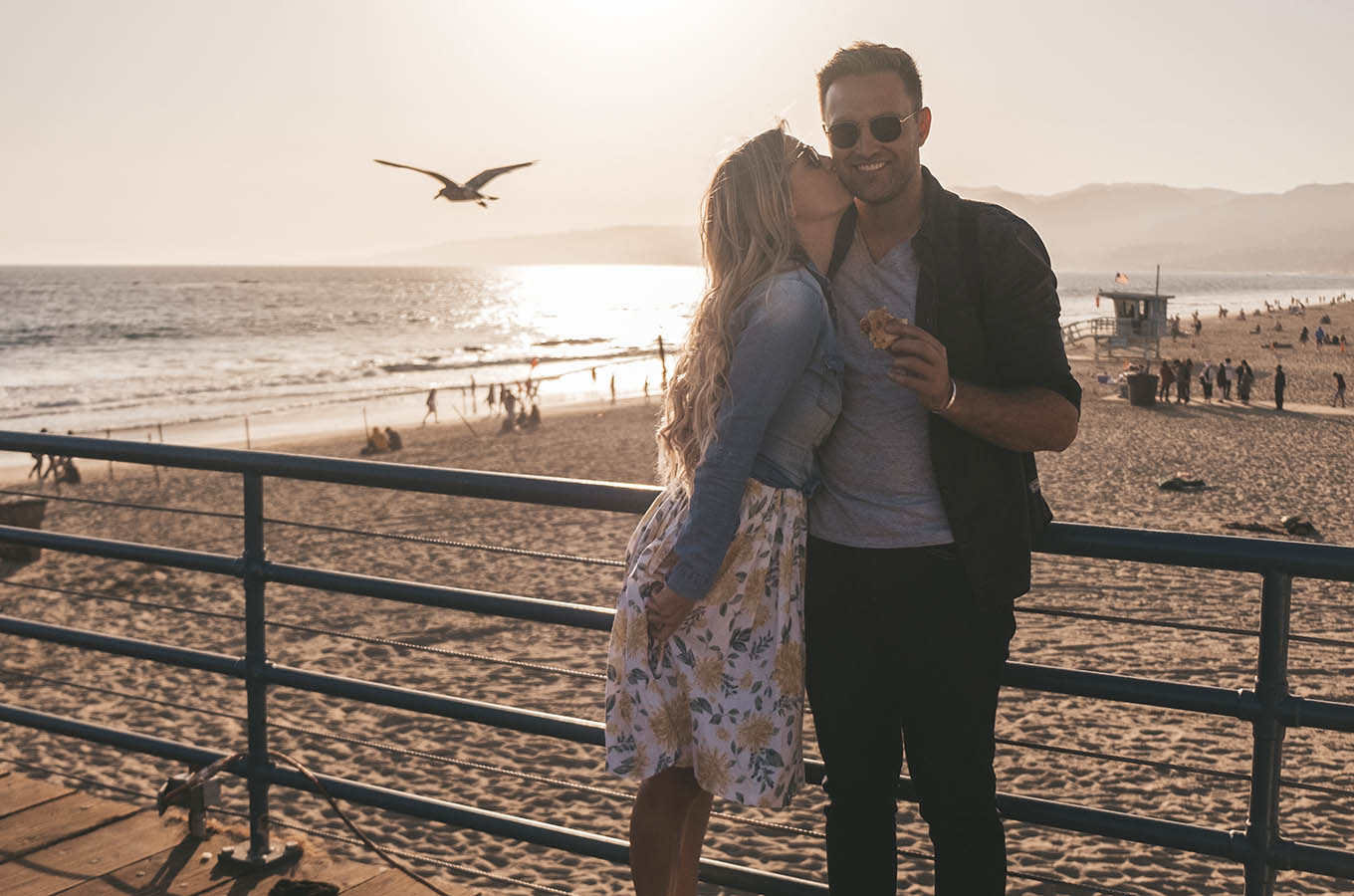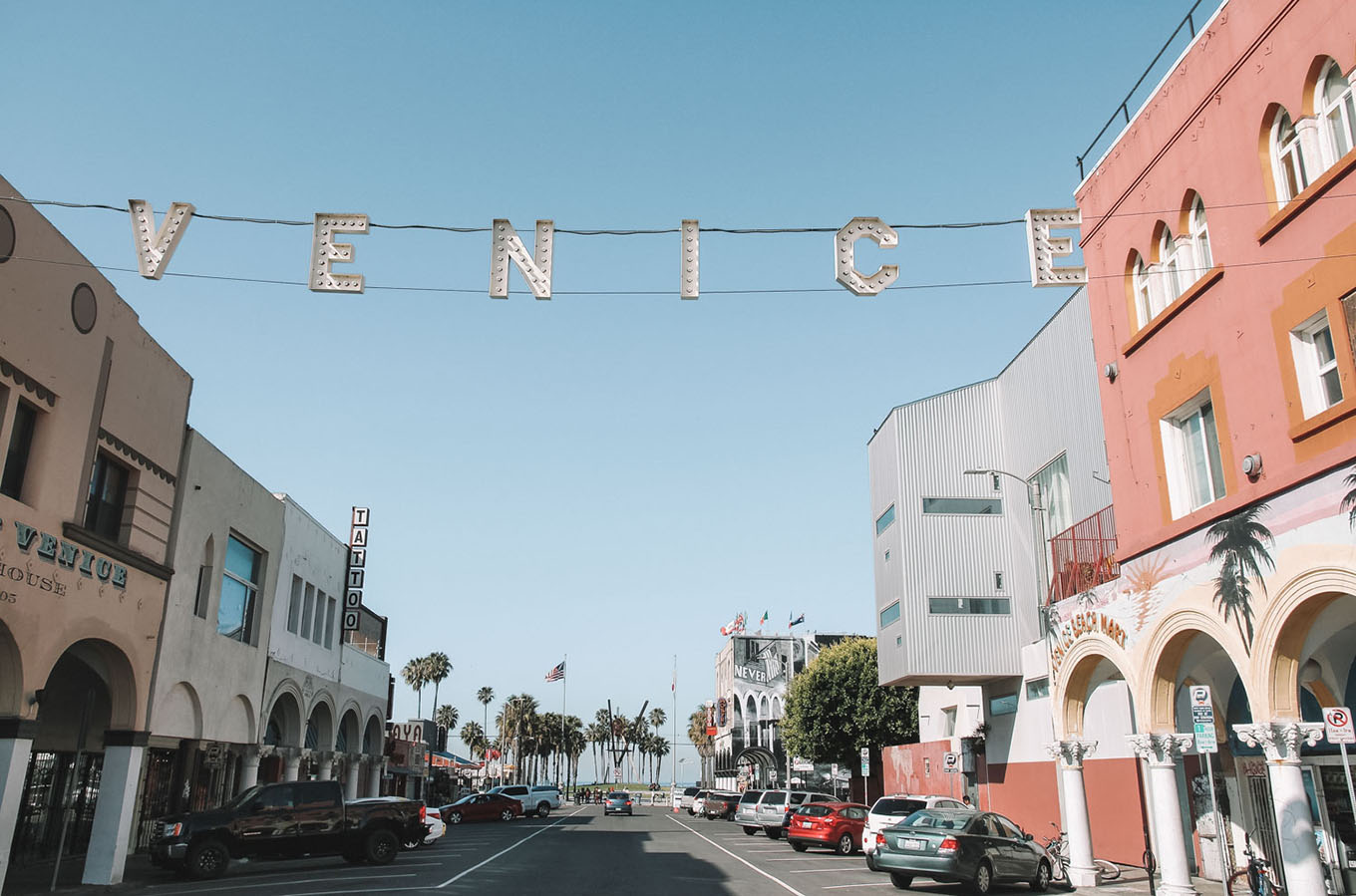 Day 4: Santa Monica + Venice
A trip to LA wouldn't be complete without a beach day in Santa Monica and Venice.
The two areas are close together so you can easily hit them both in one day. Best of all, even if it's not warm enough to work on your tan, there is plenty to do around town.
My top spot to start any beach day is Abbot Kinney Blvd. This hip area is jam-packed with cool boutiques. Grab a coffee from Tom's flagship store or Intelligentsia Coffee then start exploring.
When dinner time rolls around, there is no place in town like Gjelina. This place can book up well in advance so grab a table online before you.
Helpful Tip:
On the hunt for the perfect souvenir? Swing by Le Labo and find that new signature scent that'll always remind you of LA.

Have you been to Los Angeles before? What are your favorite things to see and do?