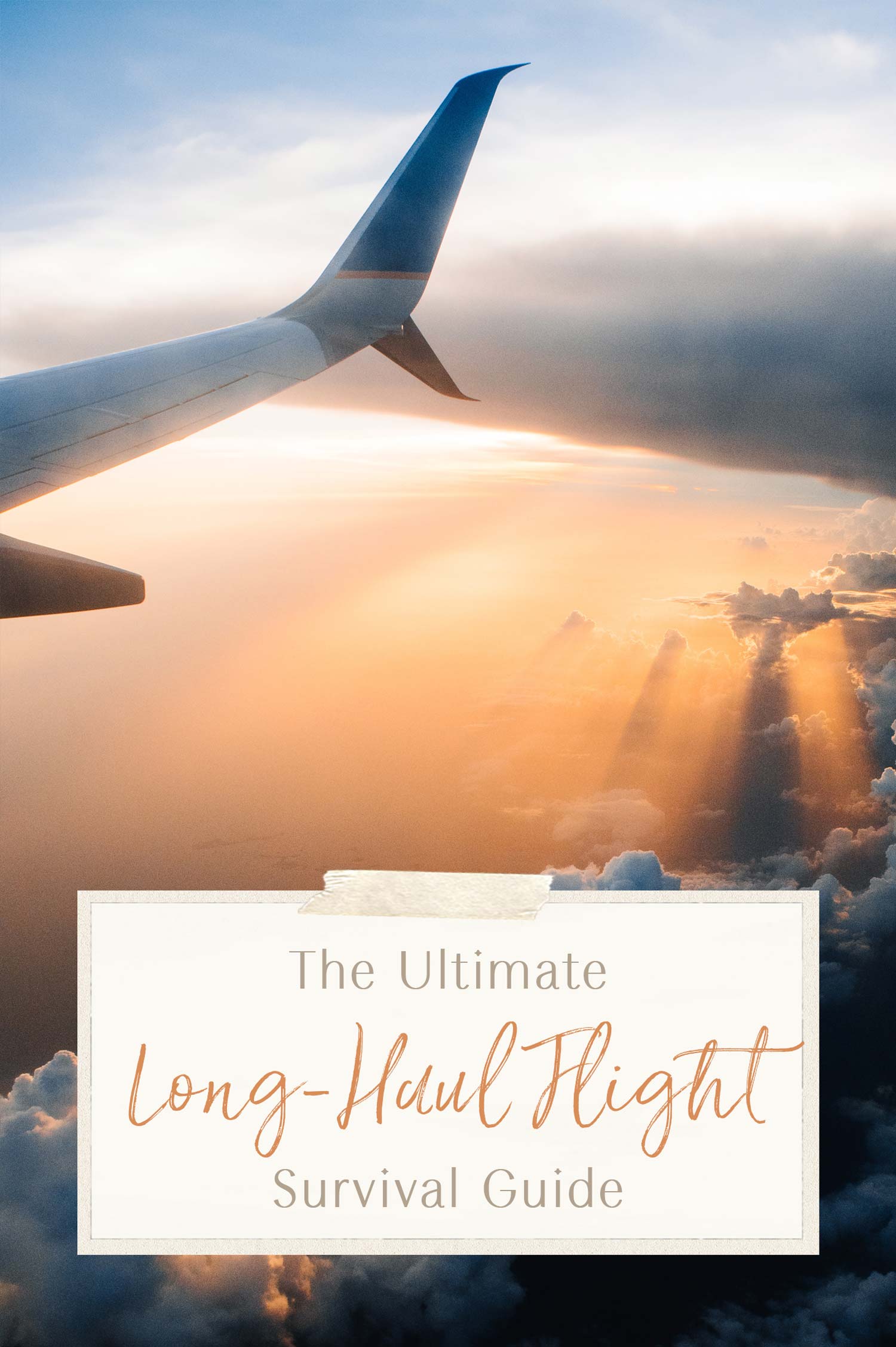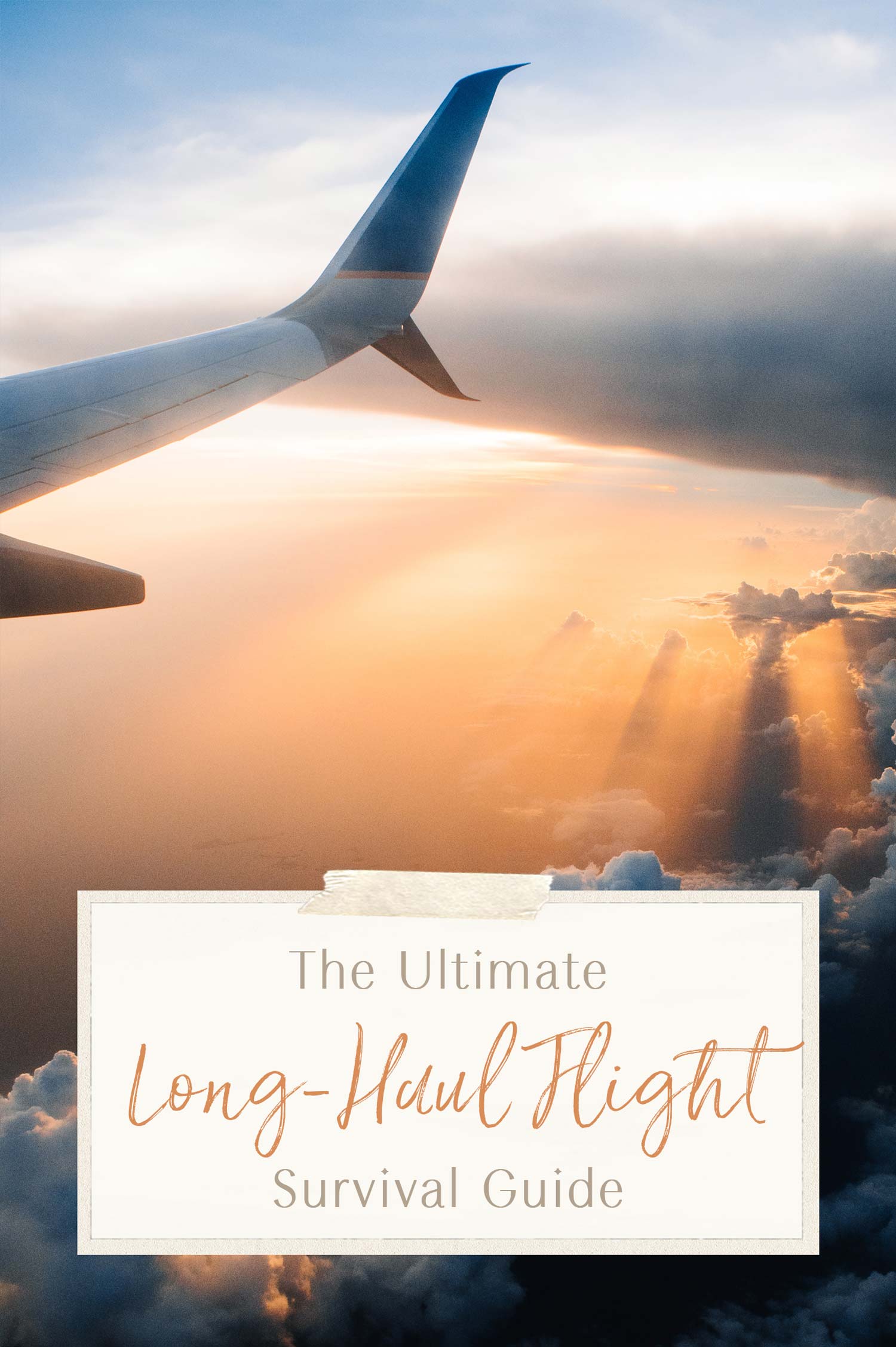 Long flights are exciting because it usually means you're going somewhere amazing! But those long, international flights can also take a toll on your body. For anyone feeling intimidated by a 10+ hour flight, there are a few tricks-of-the-trade that will get you through your flight and feeling like a champion.
Here's my survival guide for long-haul flights!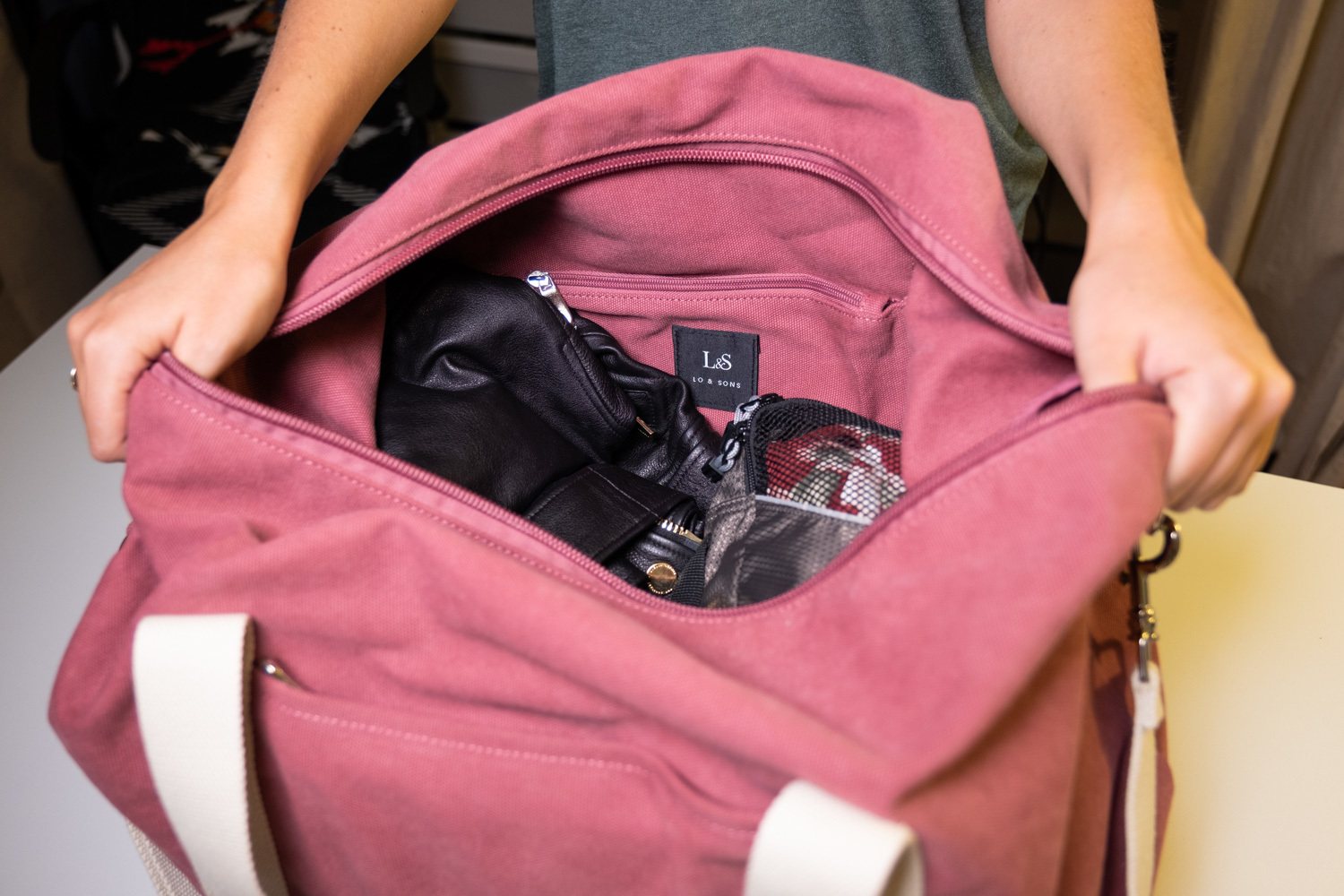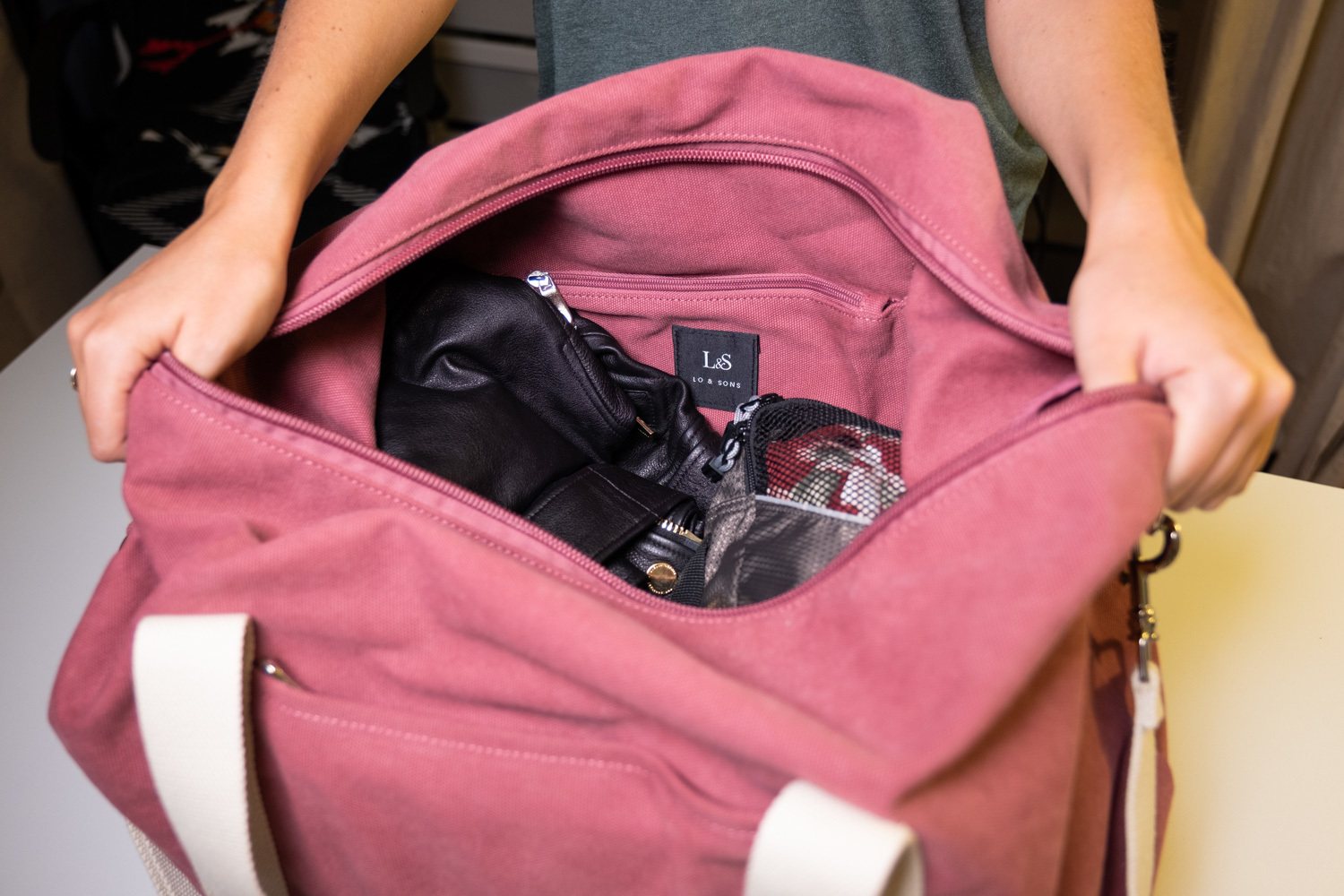 Pack Smart for Long-Haul Flights
Packing smart is key when you're traveling. Plan exactly what you will need during your flight, ahead of time. Depending on your type of travel, you may or may not need a piece of carry-on luggage for your clothes, but you'll almost always need a personal bag.
Aside from carry-on luggage, I always recommend bringing some type of "personal bag" for items that you can access easily and either store by your feet or in the overhead bin during your flight.
For short-trips: I recommend bringing a tote that can also function as a day bag on your trip.
For longer trips or business trips: I personally bring my camera backpack to safely carry my laptop and camera equipment.
A good personal bag for travel should have plenty of space, zipper closures, and pockets & compartments for organization.

Liquids
While it is important to keep those liquids handy for staying moisturized, it is also important to make sure you pack them correctly. Make sure they are under 3.4 ounces and put everything in a single clear plastic bag no larger than 1-quart.
Throwing away a brand new bottle of expensive face cream is never fun, so don't forget to use those travel-sized containers.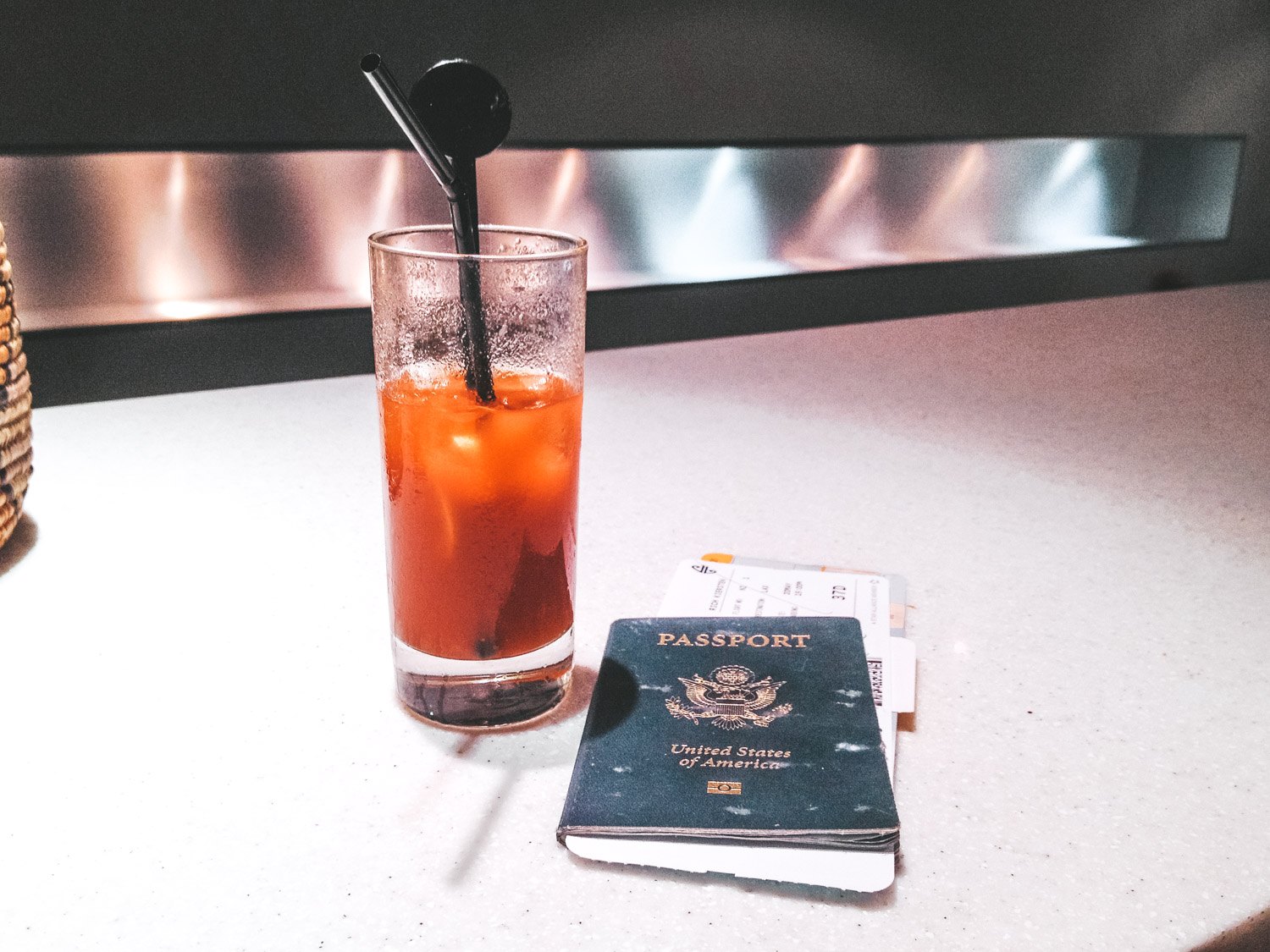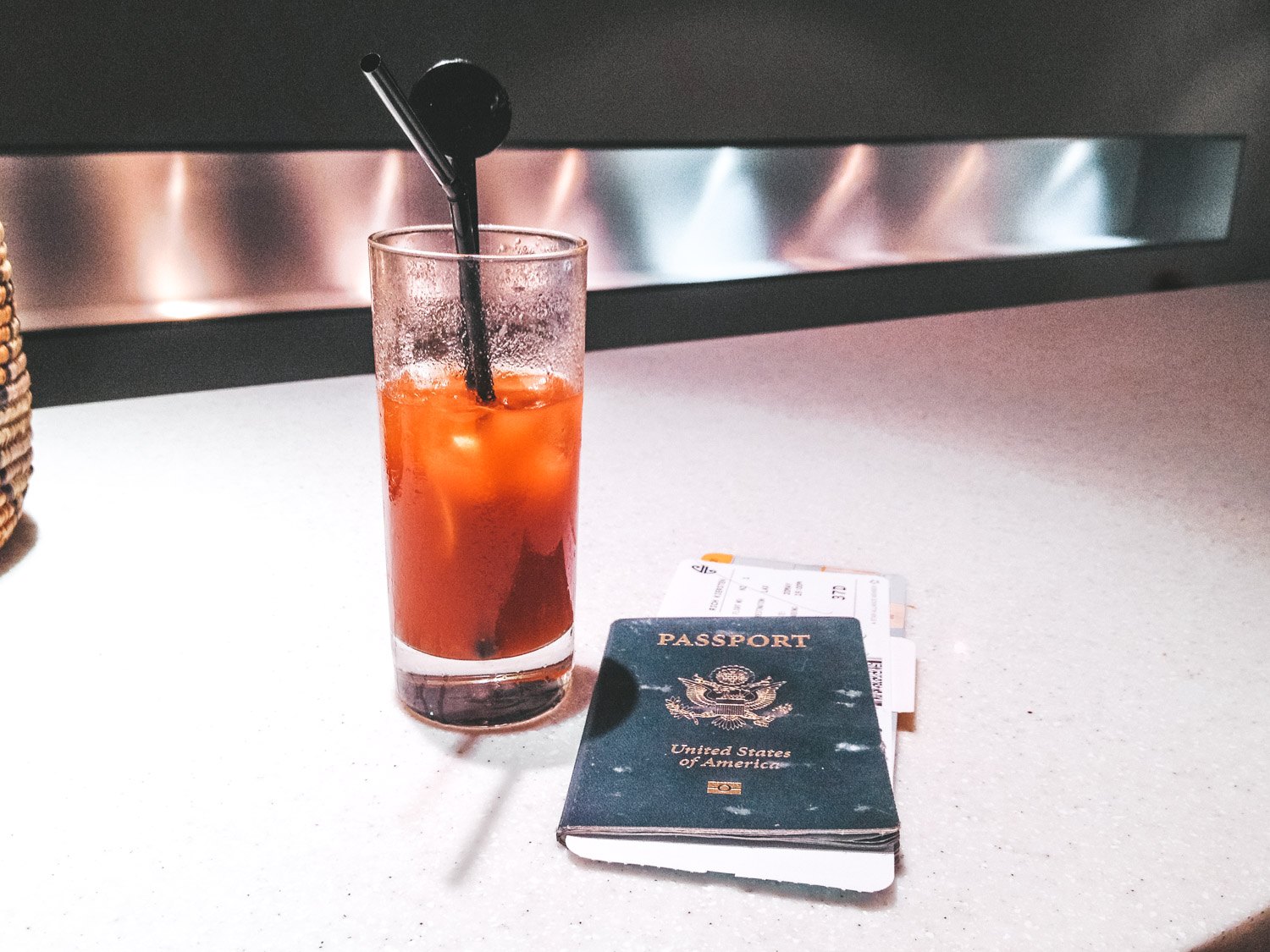 Hydrate
It is SO important to stay hydrated when you're thousands of miles up in the sky! Airplanes dehydrate your whole body quickly and will not only make you feel bad but can also do a number on your skin and eyes.
I suggest a good hand moisturizer, a tinted face moisturizer that can also act as a concealer, under eye cream, lip balm, and a re-useable water bottle. Vapur water bottles are awesome for your travels as they roll up small enough to fit in your pocket when empty yet they hold an entire liter of water.
Helpful  Tip: An in-flight cocktail is much more potent and dehydrating than on land. Be sure to limit your alcohol intake and double up on water while flying!

So Fresh and So Clean
Flying takes a toll on everyone's freshness, but do yourself, and those around you, a favor by having travel-sized products that will freshen you up before and after your flight.
I suggest Colgate Wisps for your teeth and a facial cleansing wipe for your face. A travel-sized deodorant and breath mints are other easy steps to helping you feel fresh and clean before during and after your flight.
Helpful  Tip
If your long-haul flight includes a long layover, head to an airport lounge. You may qualify for access depending on your airline status or type of airfare ticket. If you don't qualify for free access, consider paying the fee (usually around $20 USD) to hang out in one— most offer free food and drinks and even have showers so you can refresh between flights. It's worth the money!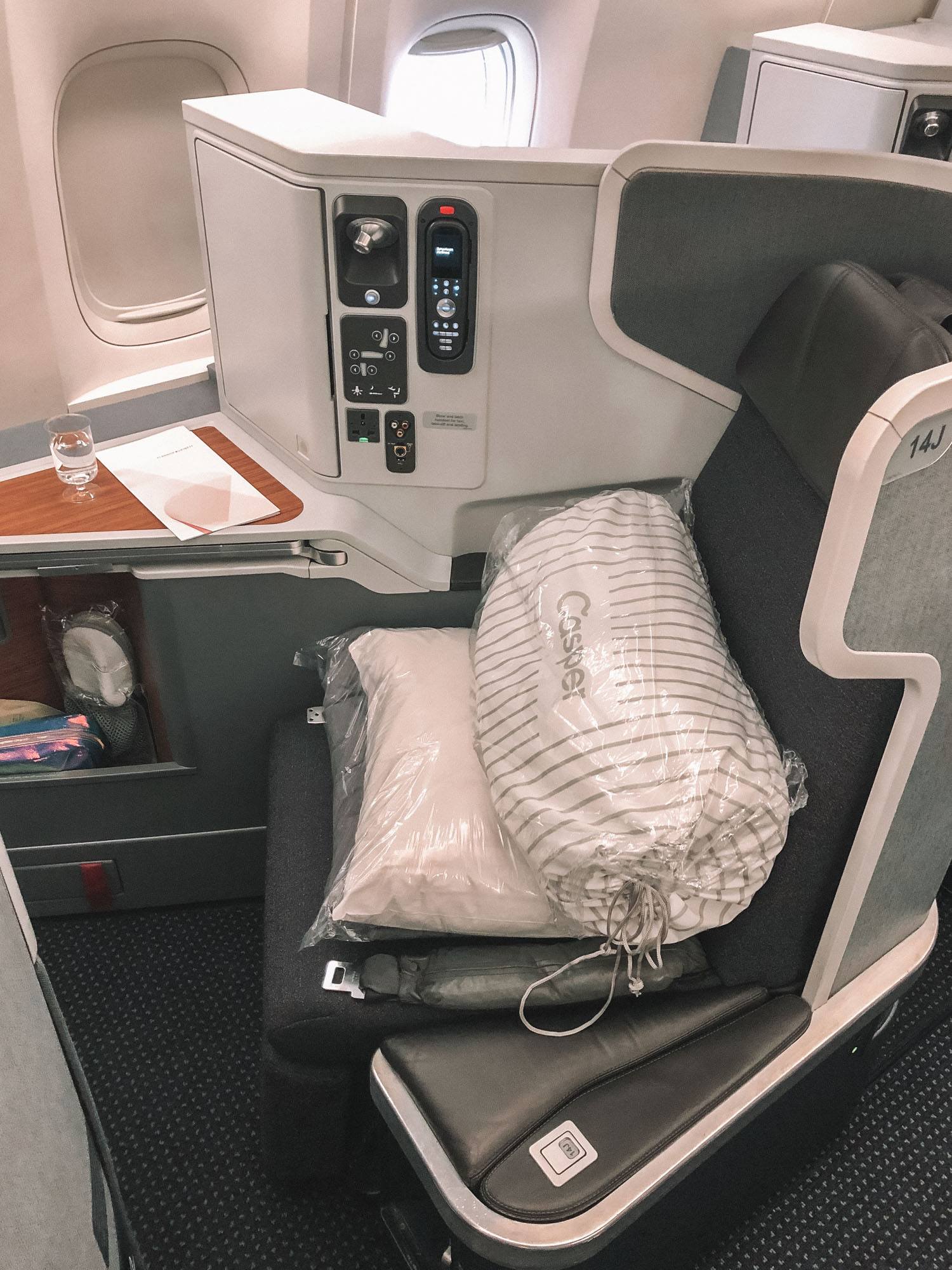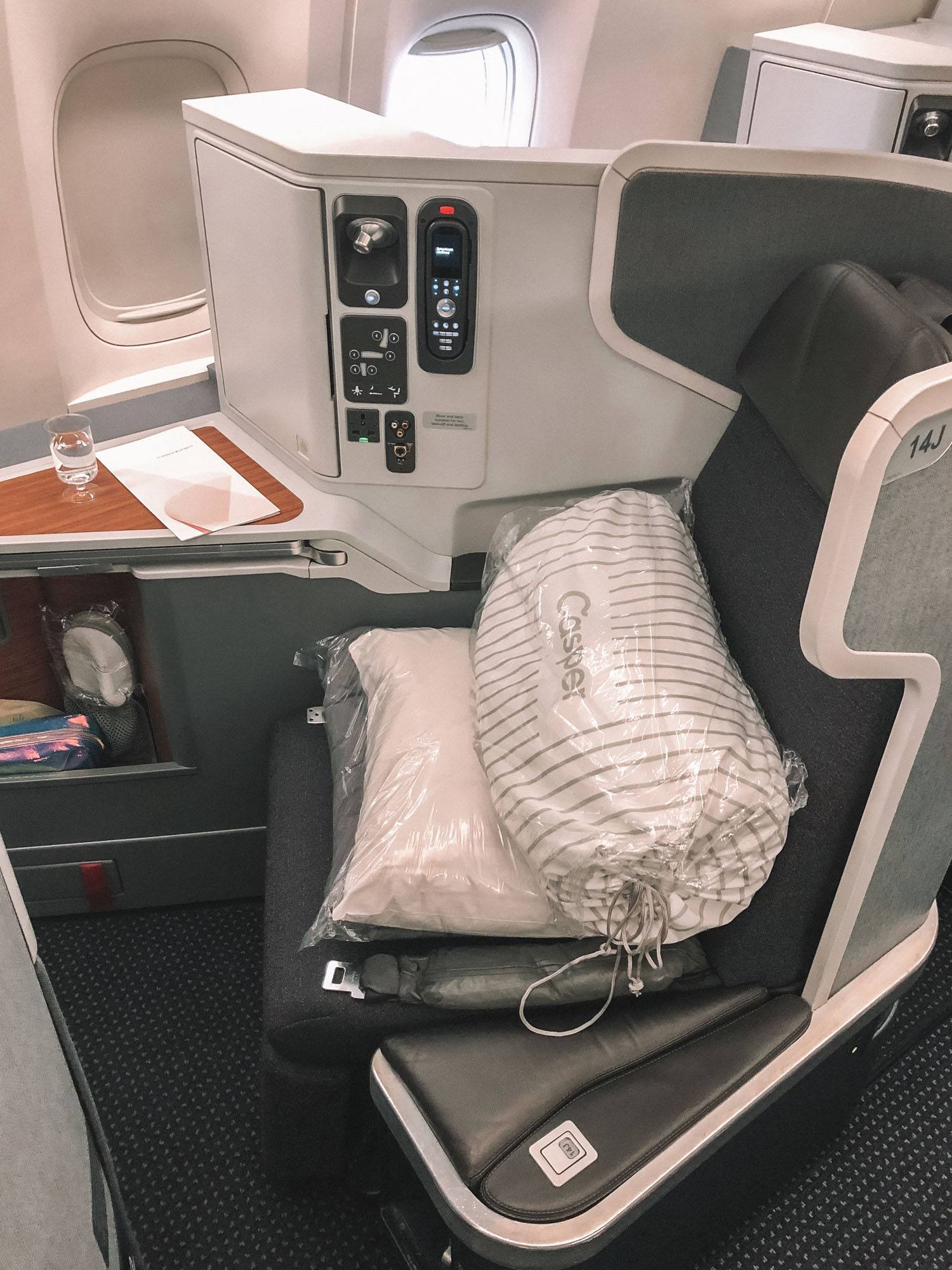 Sleep Tight
Getting rest during your flight is important and, while it can be challenging, it's totally doable. Come prepared by bringing your own travel neck pillow (I suggest the inflatable kind), an eye mask to block out the light, earplugs for the crying baby and, if you really need it, perhaps a sleeping aid.
Depending on the length of your flight, a light sleeping pill or melatonin can help kick-start those zzz's. Oh, and if you're lucky enough to get a row to yourself, do everyone a favor by keeping your socks on and NOT putting your feet into the aisle.
Helpful Tip: Chances are you're also time traveling as you're in the air so, as soon as you board, set your clocks to the local time in your destination and rest as if you were already there. It may mean that you don't sleep on your flight or you'll need to wake yourself up after a few short hours of rest.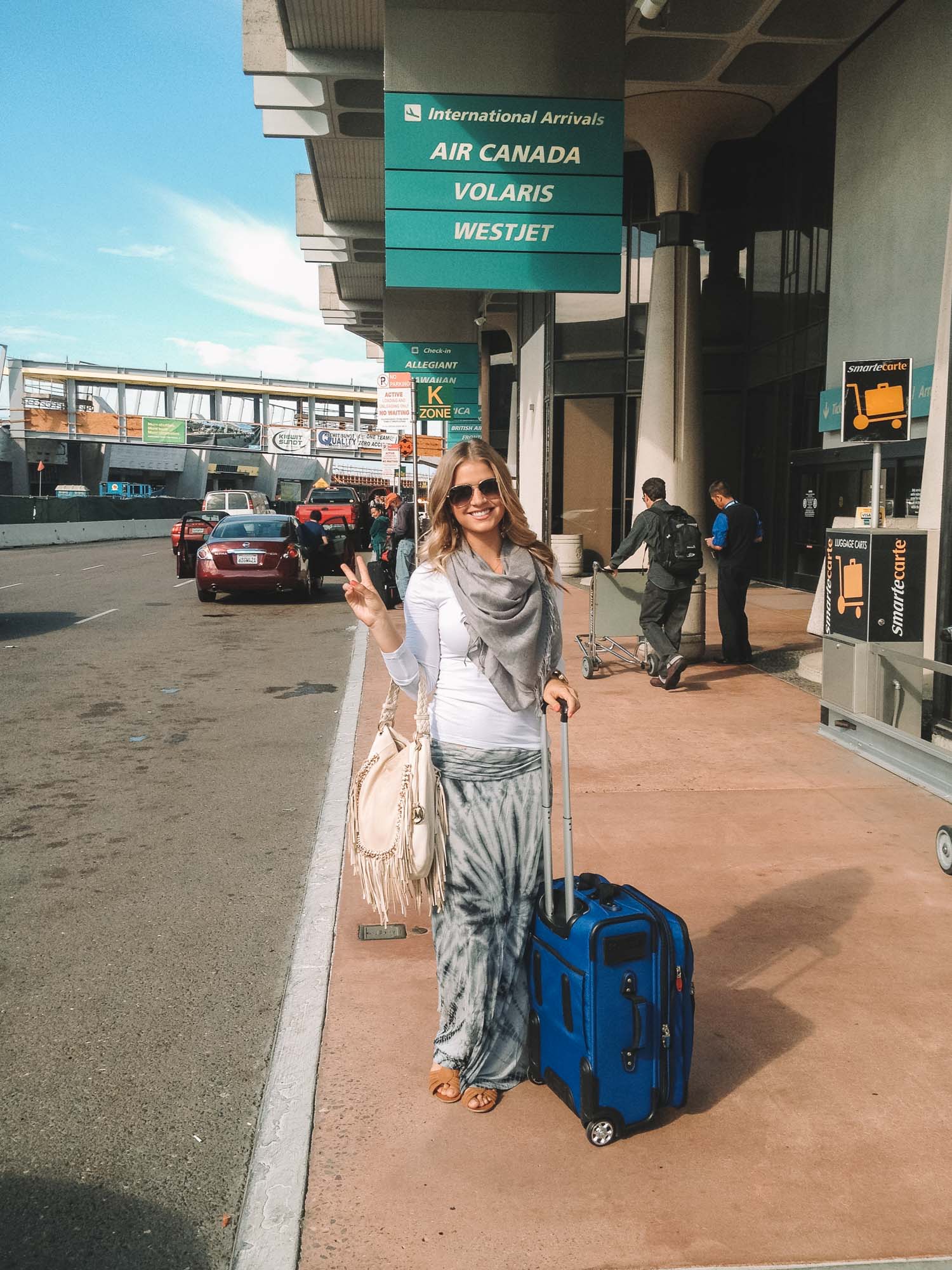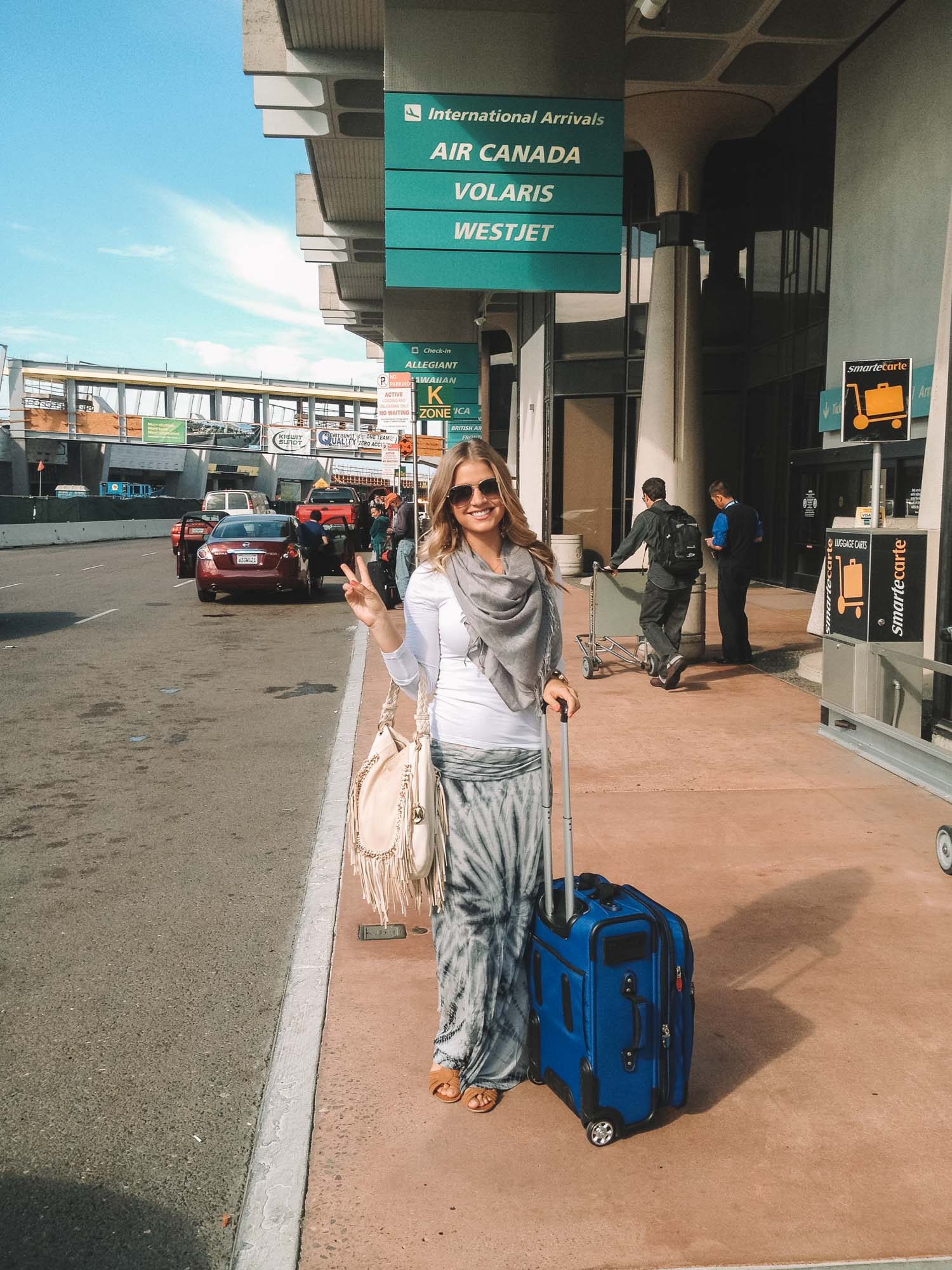 What to Wear
Just because you have a long flight ahead of you doesn't mean you can't be cute AND comfortable at the same time. I suggest stretchy or loose-fitting bottoms, such as leggings, a comfy top and a cozy over-sized sweater or cardigan that can also act as a blanket.
Slip-on shoes are good for the security line and getting comfortable on your flight. You'll also want to pack a pair of compression socks (I love these toeless ones so I can still wear sandals!) to avoid any health risks such as blot clots and DVT (deep vein thrombosis).
I also always pack some sort of hat or scarf for an instantly chic look straight off the plane.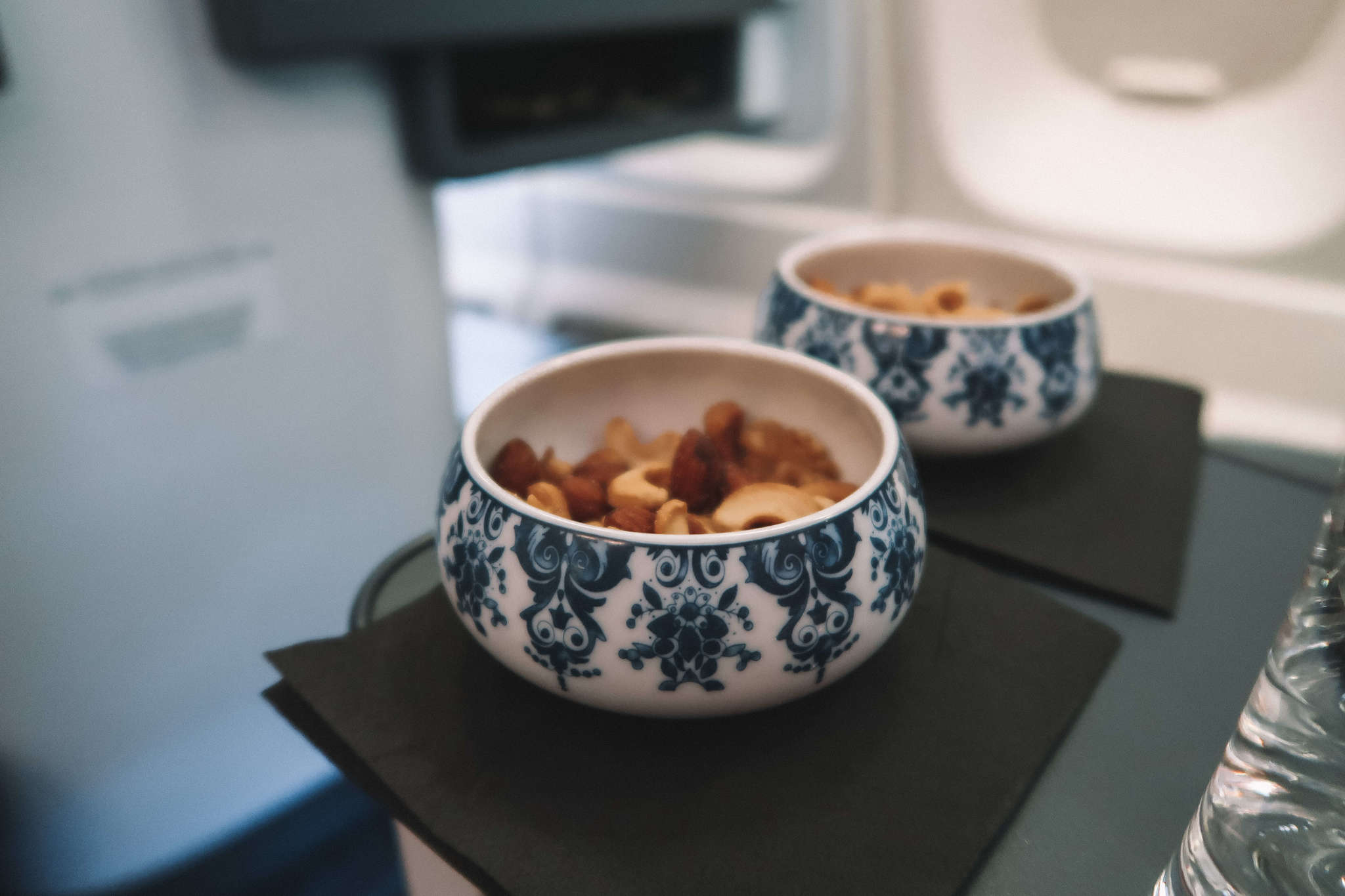 Food on a Long-Haul Flight
Pack a snack! You WILL get hungry on long flights so having a healthy, TSA-approved snack handy not only cures hunger but also gives you something to do.
I suggest a bag of almonds or a protein bar of some kind that is easy to pack, easy to eat and easy to dispose of. If you want to keep your neighbors as allies, don't pack anything with a strong smell.
Tuna can invoke anger while a Big Mac could invoke jealousy. Either way, you don't want that kind of attention from the people around you.
Helpful Tip: I recommend bringing your own food and skipping the airplane food entirely if you can help it. But, if you do plan to eat onboard and have any type of food allergy or preference, be sure to make note of it online when booking your ticket. The airlines plan their meals in advance so you don't want to end up with a "chicken" or "beef" option as a vegetarian.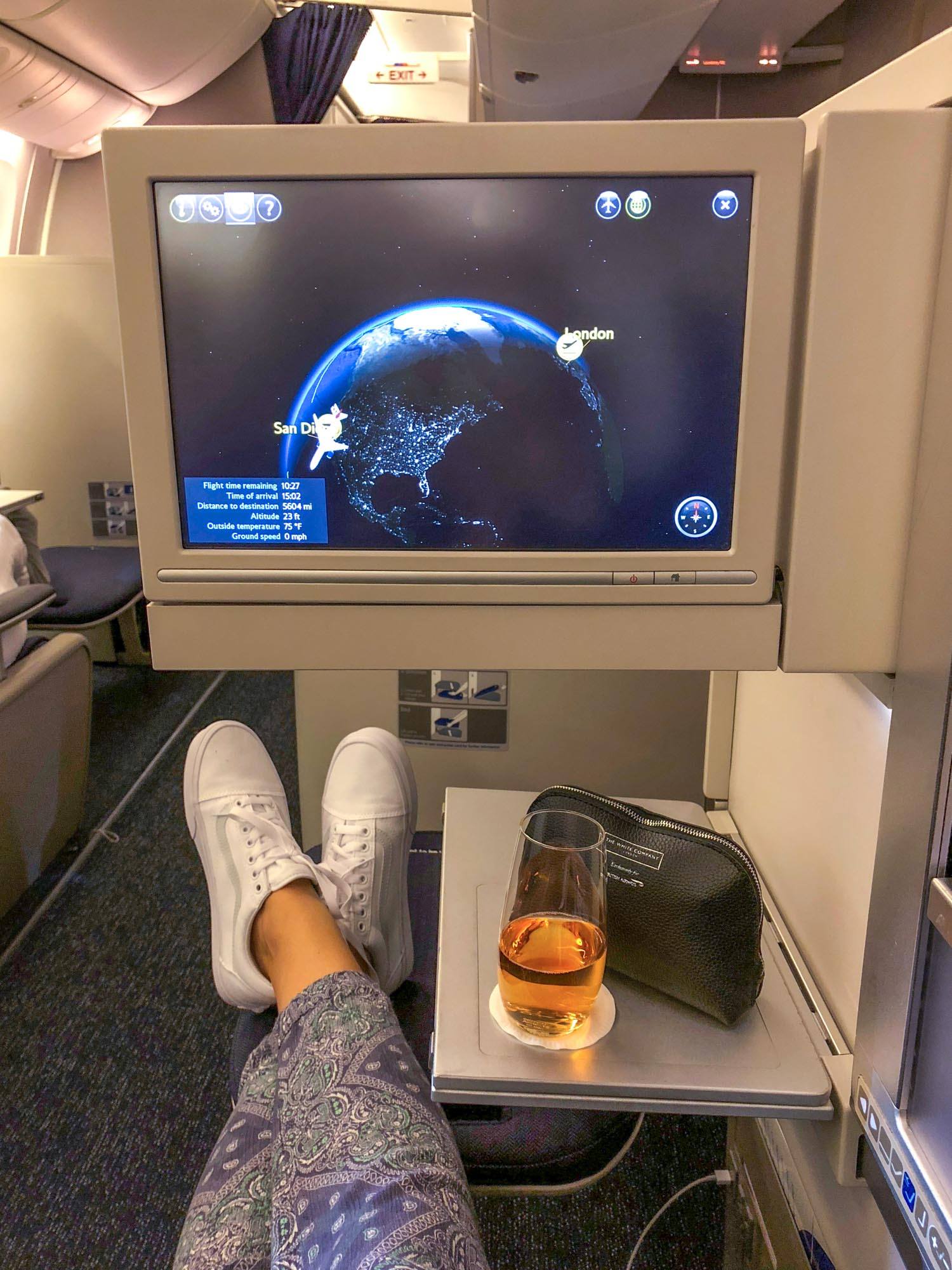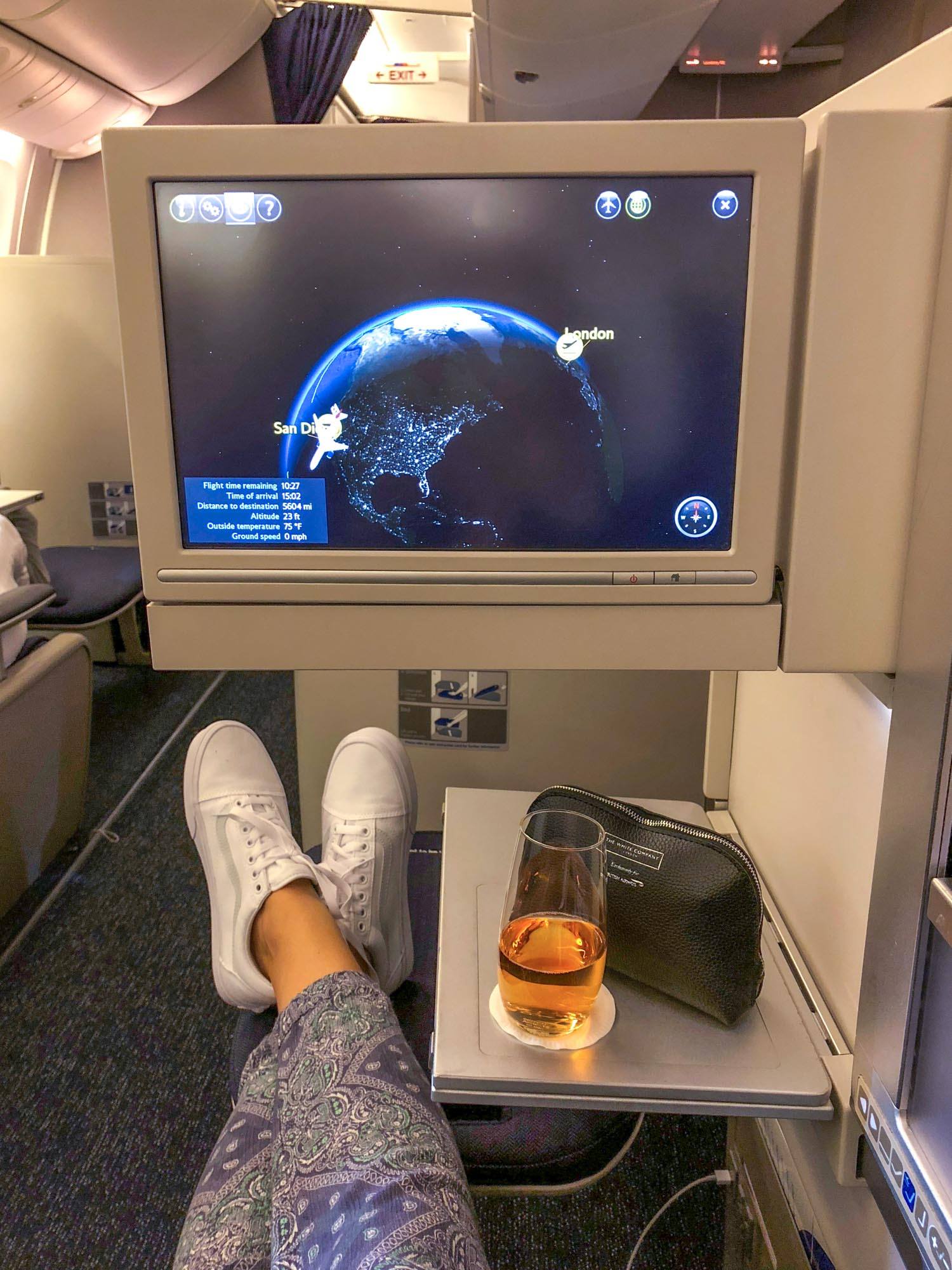 Entertainment on Flights
Some airlines have personal entertainment systems with free movies and music available on long-haul flights. But, don't assume and come unprepared. The last thing you want is to be stuck staring at the back of a seat and tray table for hours on end. Come prepared with a tablet, phone, iPod or book… anything that can help pass the time!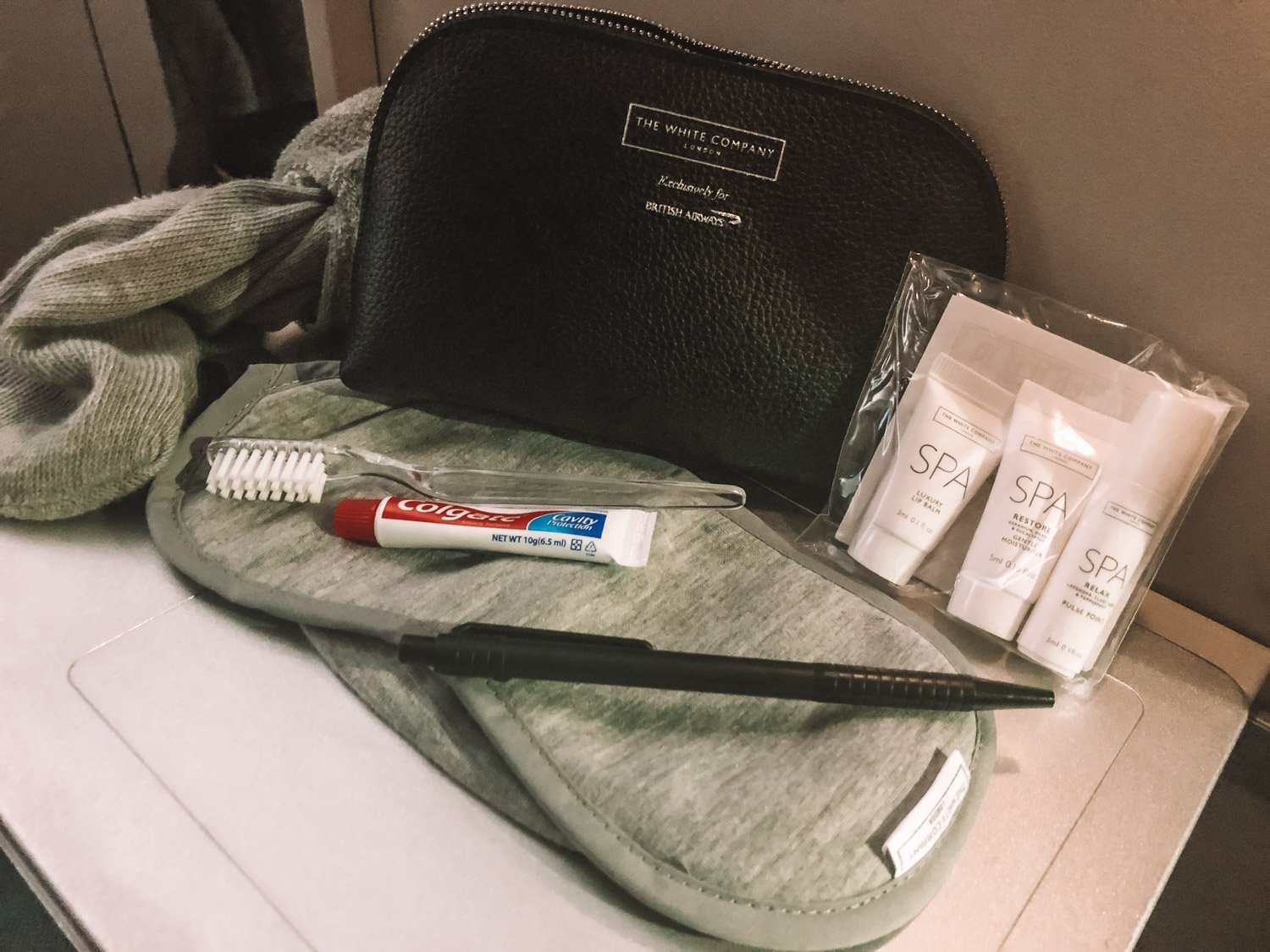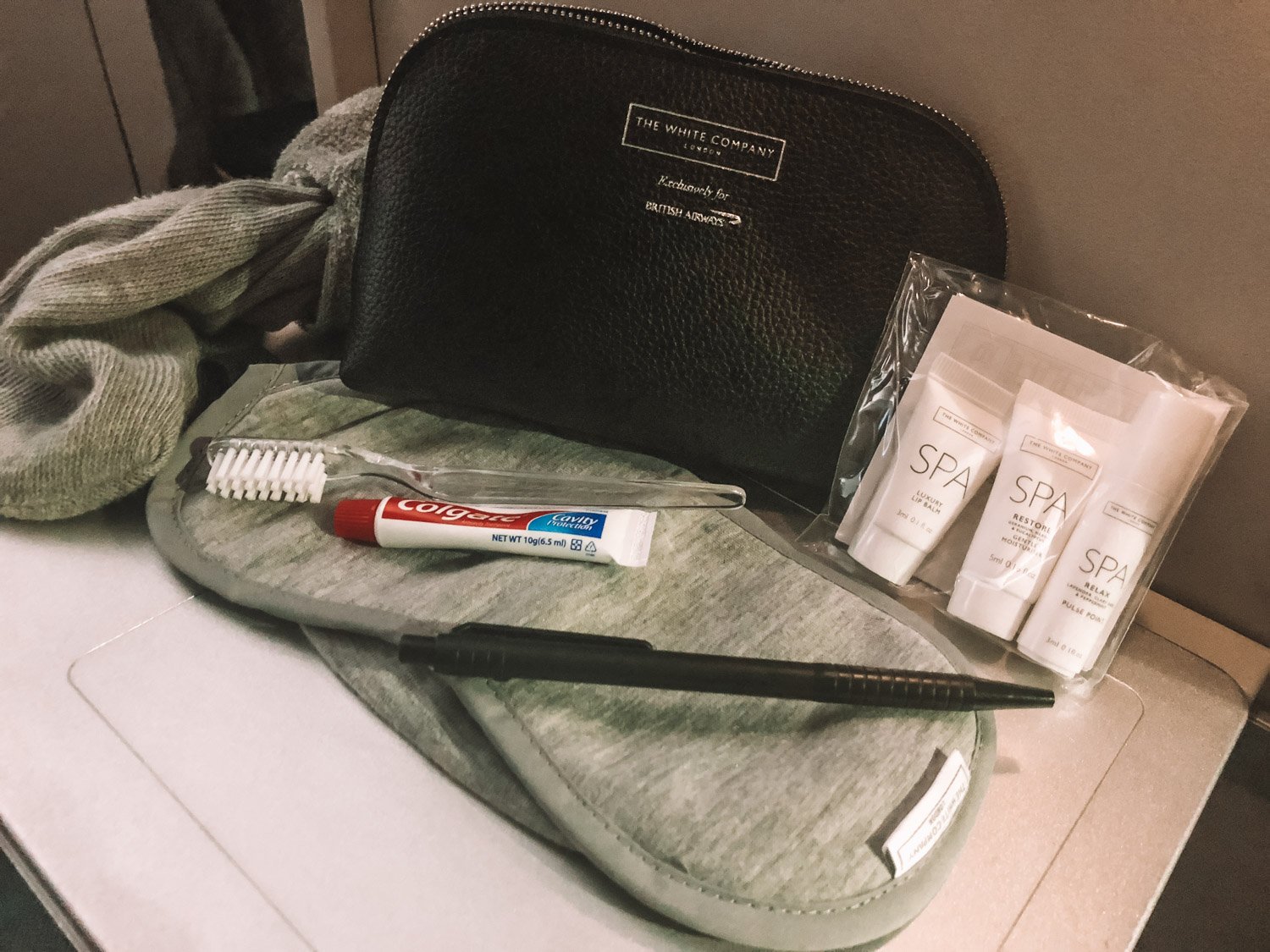 Wake Up
Getting off that plane to your long-anticipated destination is exciting and, of course, you will want to look your best. Go to the bathroom about an hour before landing to freshen up your mouth and face and put on a little mascara, under eye concealer, lip balm and an extra pair of undies to send you off feeling fresh and confident!
Don't wait until the last minute otherwise you may end up dealing with a long-line or a "fasten your seatbelt" sign.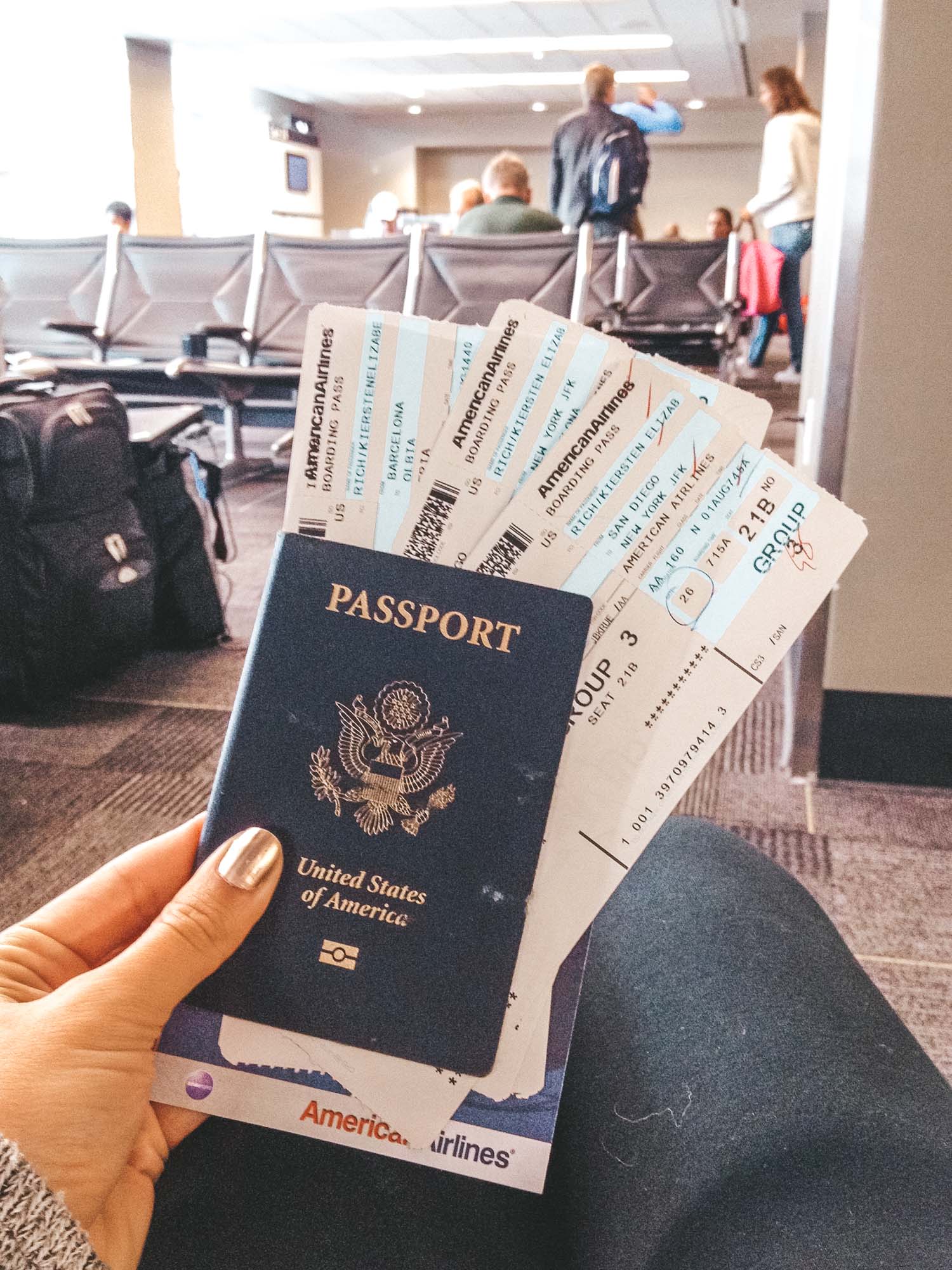 Don't Forget
The last few survival items are some of the most important not to forget! Triple check for your passport or a license (if you're traveling domestically), a pen for any customs forms, chargers for your technology, and any travel documents you need such as a hotel or travel reservation.
HELPFUL TIP: If you have been looking to get a travel reward credit card, I recommend applying for one before a big trip or purchase. Some of the biggest benefits are earning points to use for free flights and hotels. Plus, many cards offer additional points when making travel-related purchases. Some cards also offer travel protection when you pay for a trip with the card.
My personal favorite is the Chase Sapphire Reserve (for frequent travelers) or the Chase Sapphire Preferred (if you're just starting out)! Check out my favorite travel reward credit cards!