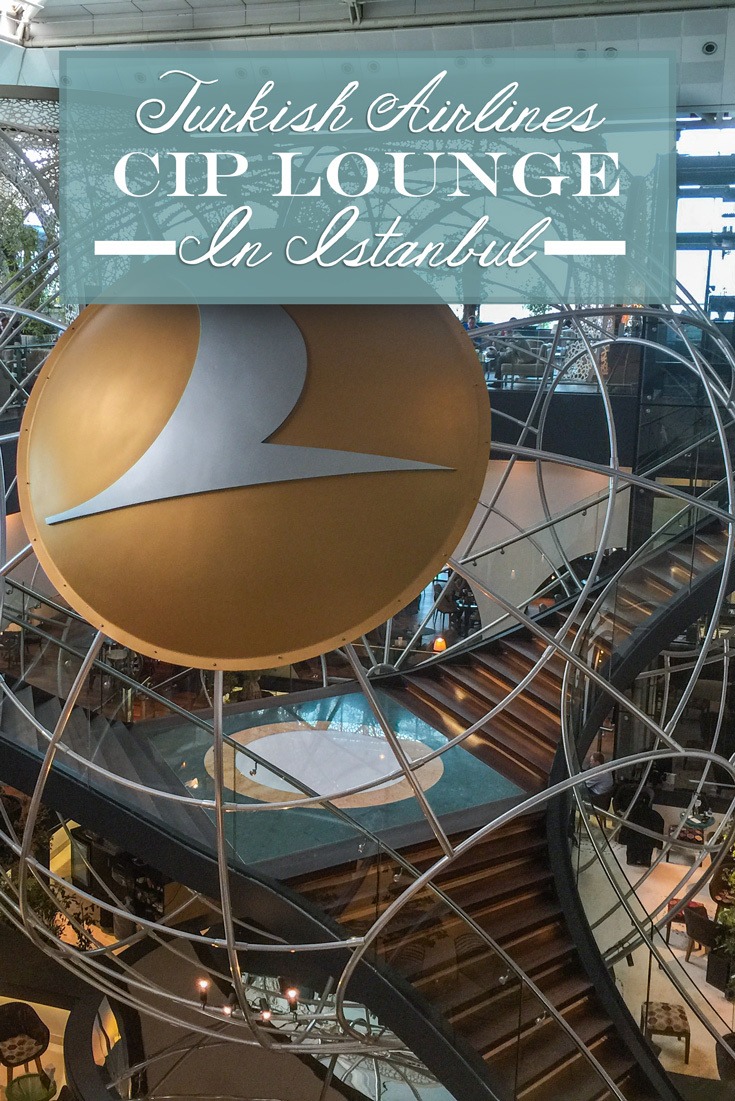 When you become a seasoned traveller, you start to notice the quality of airports based on how clean the toilets are and if there is that glorious free wifi to use while you hang out and wait for your flight.
You would think that once you've seen one airport lounge, you've seen them all- but this is not the case at the Istanbul Atatürk Airport.
The Turkish Airlines CIP Lounge in Istanbul is one of the grandest and most impressive lounges I've come across in my travels, and here are the highlights!


Entertainment
Like most airports, you have your wifi and a couch to sit at while you're waiting, but the Turkish Airlines CIP Lounge takes these basics to a whole new level.
With a wall filled with 9 flat screen TVs, you have your choice of entertainment- just slip on some wireless headphones and tune into the screen you want while waiting for your flight. If you don't feel like watching, then you can always grab a magazine or newspaper to browse through while lounging comfortably in the luxury chairs.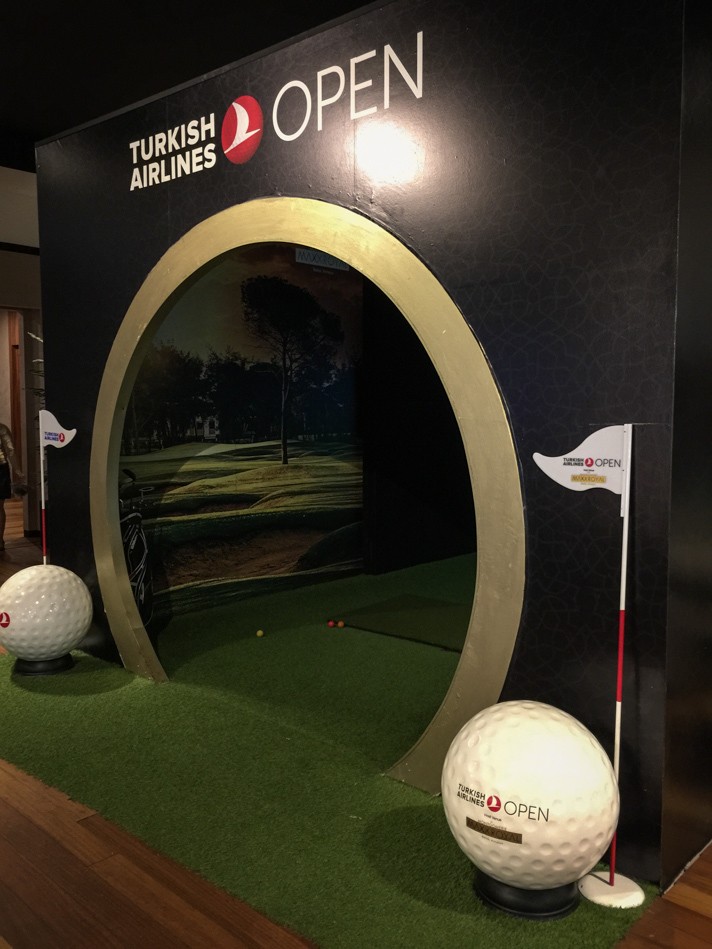 The library, video game consoles, 3-D simulators and cinema allow for hours of entertainment and, if you are traveling with kids, they can entertain themselves in the upper level. There's even a slot car racing track and PGA golf simulator!
From a prayer room to a billiard table, they have everything sorted from religious respect to combatting boredom!


Facilities
With over 60,000 sq. feet of luxury, the lounge serves over 4,000 travelers a day. You'll feel like your in the lap of luxury with the expansive and luxurious bathrooms.
There are eight luxurious showers that are available for you to freshen up. The toilets are spotless, the bathrooms are bright and clean, and they offer showers to freshen up after the flight.
They also have a few hospitality rooms where you can doze off briefly on a long layover!
In addition, there are areas to store or charge electronic devices, as well as there are special lockers with outlets and larger ones for carry-on bags.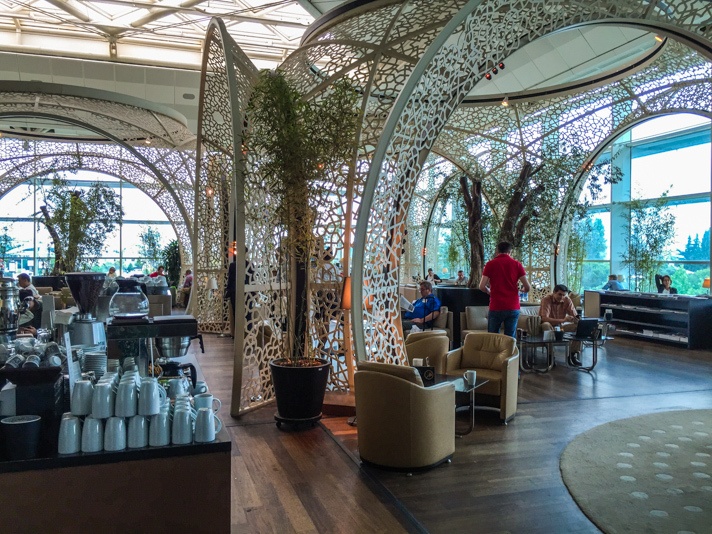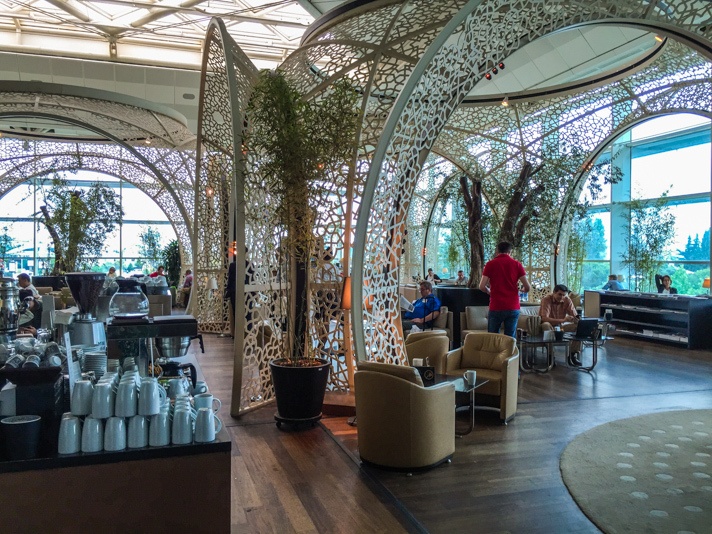 Food and Drink
Now for my favorite part, the food and drink selections offered in the Turkish Airlines! There is a wide selection of alcoholic beverages available, including authentic Turkish beers, and a large range of Turkish teas.
To compliment your drink of choice, you can choose from a variety of tasty snacks and Turkish food delights such as Turkish flatbreads and gözleme, a traditional Turkish wrap.
Don't forget to feed your sweet tooth with some delicious homemade cakes, baklava and pastries that are available in the lounge!


Other Amenities
In my experience, the Turkish Airlines Lounge in Istanbul takes just about every need of today's traveler into consideration.
To top it off, they offer automatic massage beds, but if they aren't your thing, there are also two masseurs who walk around the lounge to provide massages from the comfort of your own seat.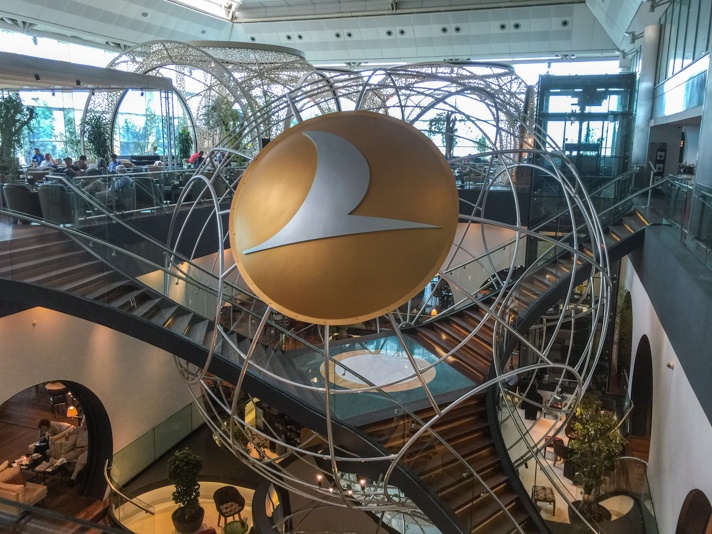 Overall Experience
Turkish Airlines has been moving forward with a modernization program over the past several years, and I think that this lounge is a great reflection of their accomplishments.
By doubling the size and capacity of this state-of-the-art flagship CIP lounge and making sure it suits all the needs of today's traveler, it makes for an incredible travel experience. If you are looking for an airline that will exceed your expectations – in the air or on land – look no further than Turkish Airlines.