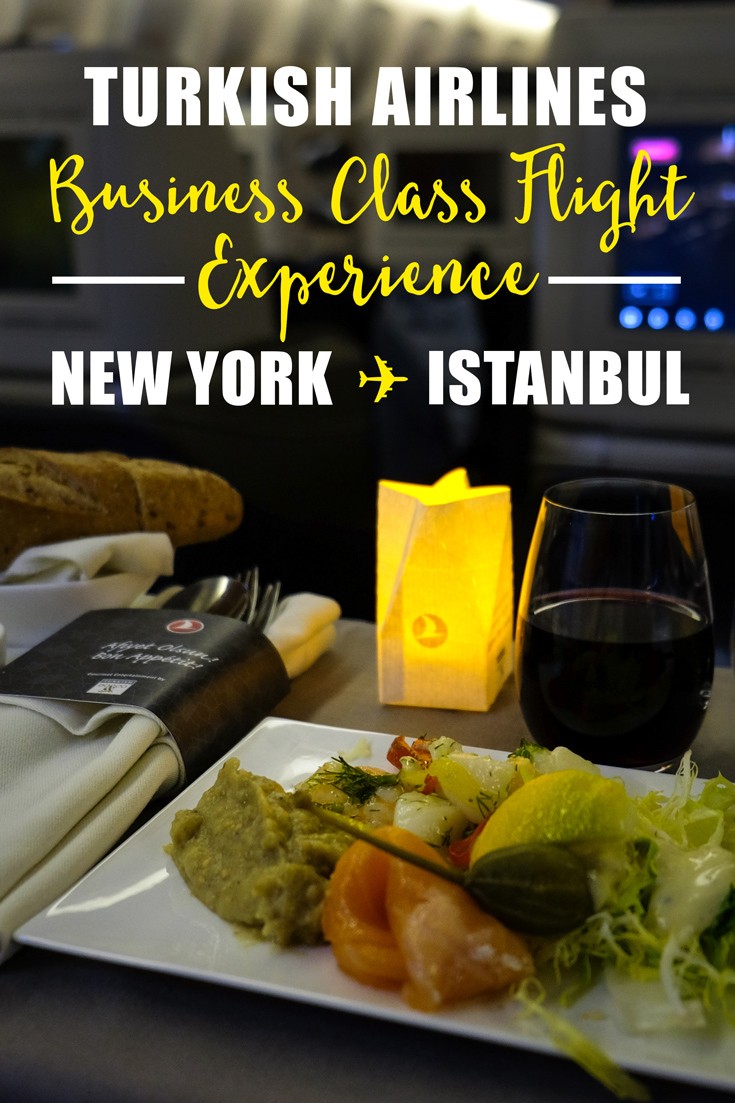 When your world is filled with wanderlust, there is possibly nothing more exciting than boarding a plane and getting ready for it to take you to your next adventure.
This is why when you fly business class- you've gotta make the most of it. The Turkish Airlines Business class flight experience from New York to Istanbul is one of the best air travel experiences in the world.
Here are just some of the highlights from the flight!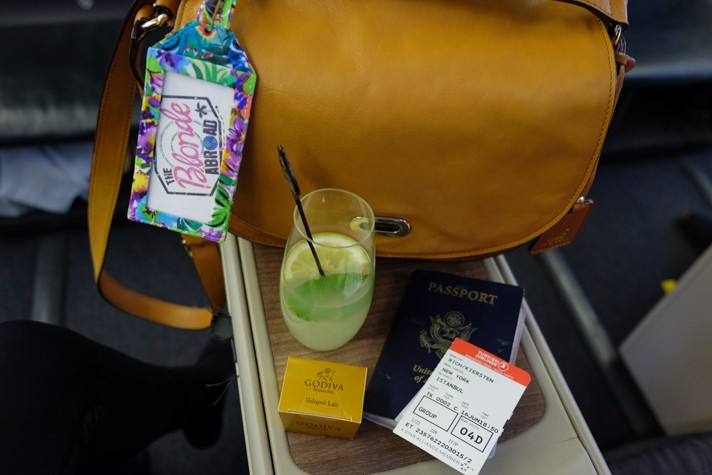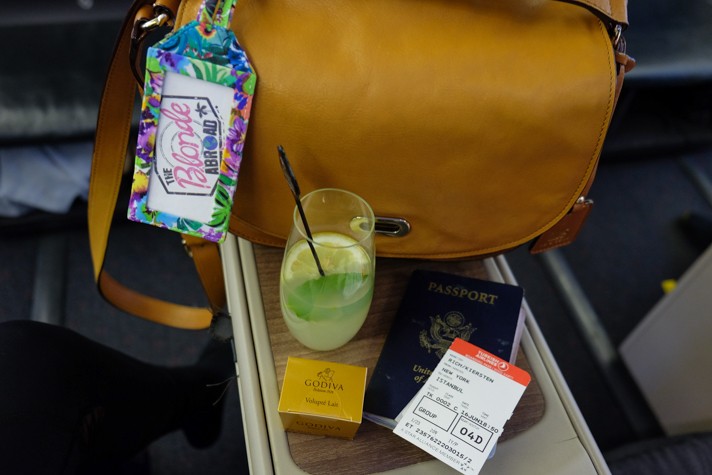 Amenities
The flight gets off to a great start with a snazzy little amenity kit designed either by Crabtree & Evelyn or Porsche Design. The hand cream, lip balm, and toothpaste will keep you feeling fancy and fresh throughout the journey.
Enjoy the free satellite Wi-Fi onboard or just flip through the on-demand selections. You can keep your feet cozy while you lounge back in the comfortable chairs because complimentary slippers are also provided.
To keep your whole body cozy and comfortable, a blanket and pillow are also up for grabs. Talk about flying in style!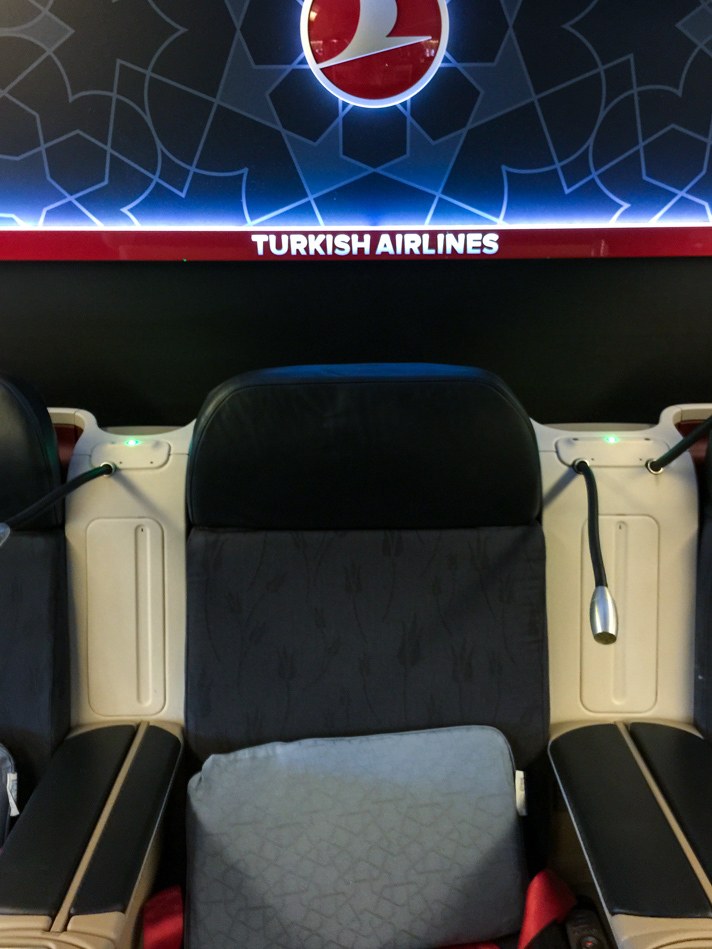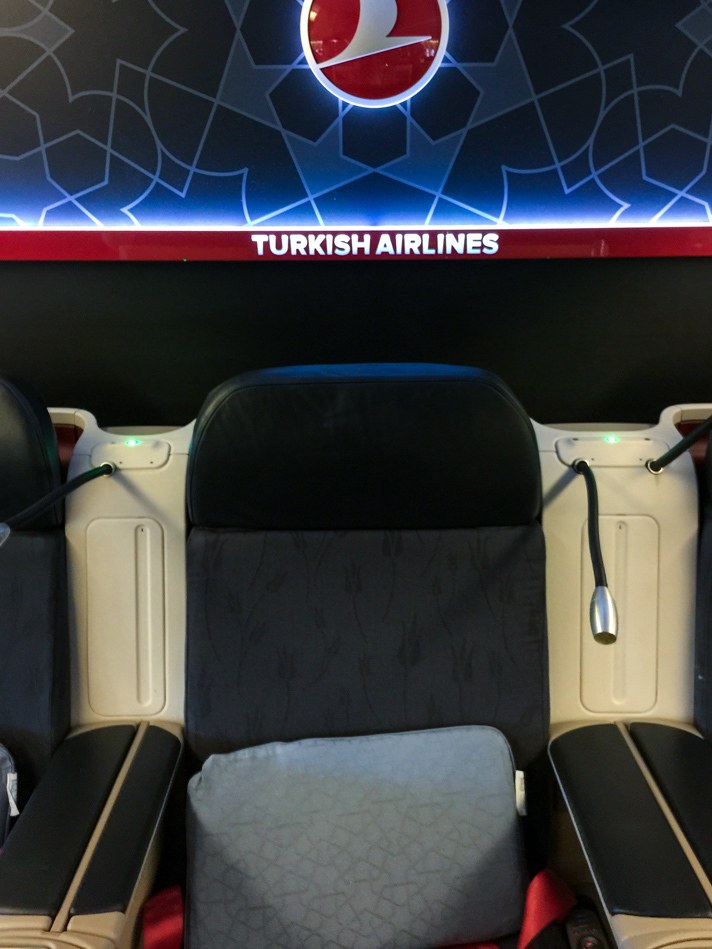 Seat Features
Feeling cramped and squashed in economy flights can easily be forgotten about when you lounge back in the luxury leather seats of business class. With an abundance of leg room, extra space for carry on luggage, and wifi connection, they are hitting every mark!
You can enjoy a movie and feel like you're in a movie theater with the comfort of these seats, and then if you start feeling sleepy, just push a button and recline right back.
The chairs can convert into a fully flat bed for you to doze off while you're flying miles high in the air!

Food
Airline food is something you either love or hate, but in Turkish Airlines business class it will be hard to find anything to complain about.
After a welcome drink and in-flight champagne, you'll be ready for the gourmet feast that is about to be served to you, after a complimentary box of Godiva chocolate, of course!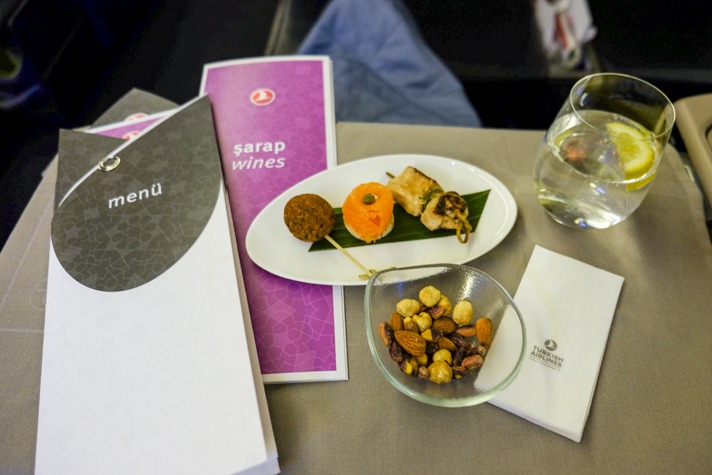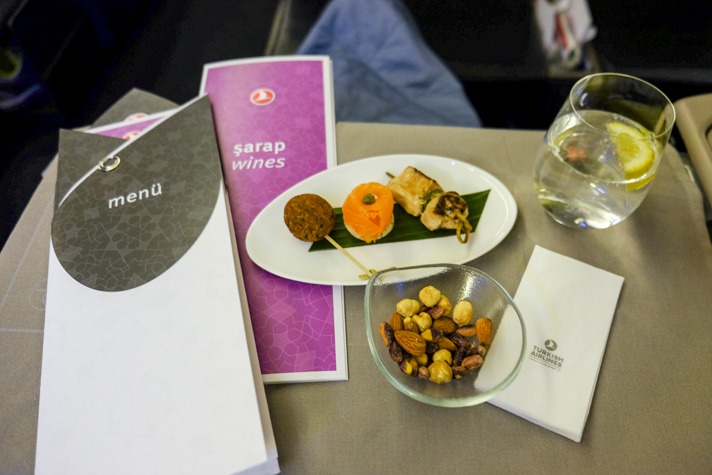 The mezze trolley has plenty of variety to serve all dietary requirements, with options ranging from shrimp salad and cherry tomatoes to traditional Turkish creamy wedding soup.
For the main course, you may as well be dining in a quality restaurant as there are fish, meat, or vegetarian options that cater to everyone.
The swordfish brochette, tomato concasse/sautéed leaf spinach, and herbed potatoes sure go down a treat!
Thankfully, the flight is long enough so you can make room for dessert after the main meal. There is something to appeal to everyone's dessert stomach, with options ranging from cheeses, fruits, tarts, ice-cream, and profiteroles.
There is even the chance to get a taste of Turkey with some cultural Turkish desserts available including ice cream, baklava, and assortment of cheeses and fresh fruits.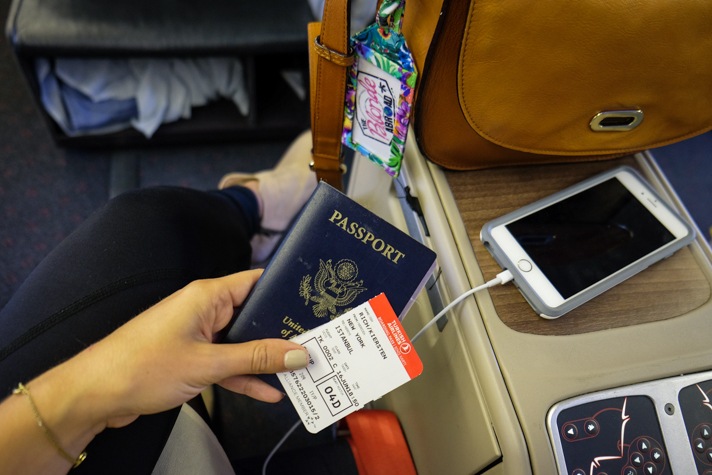 Entertainment
There won't be a dull moment during the business class flying experience. With your own private TV screen in front of you, the video-on-demand system will keep you entertained for hours.
Beside your seat, you'll find a USB port to plug in your complimentary headphones so you can be whisked away from the noises of the cabin.
BONUS: Business Class has access to complimentary in-flight WiFi!
As you lounge back and relax on that spacious chair, you'll be thankful for the remote controller to change the selection so you don't have to waste energy sitting up to use the touchscreen- a lounging dream!

Overall Experience
Flying with Turkish Airlines business class was the most luxurious flight I've ever had. Even upon landing at Istanbul Atatürk Airport, their arrival lounge was an over-the-top experience.
With friendly service, this two story lounge features showers, ironing services, a library, newspapers and magazines, complimentary Wi-Fi, snacks, and a full hot or cold breakfast.
This lounge was perfect for freshening up and recharging after my flight!
HELPFUL TIP: If you have been looking to get a travel reward credit card, I recommend applying for one before a big trip or purchase. Some of the biggest benefits are earning points to use for free flights and hotels. Plus, many cards offer additional points when making travel-related purchases. Some cards also offer travel protection when you pay for a trip with the card.
My personal favorite is the Chase Sapphire Reserve (for frequent travelers) or the Chase Sapphire Preferred (if you're just starting out)! Check out my favorite travel reward credit cards!