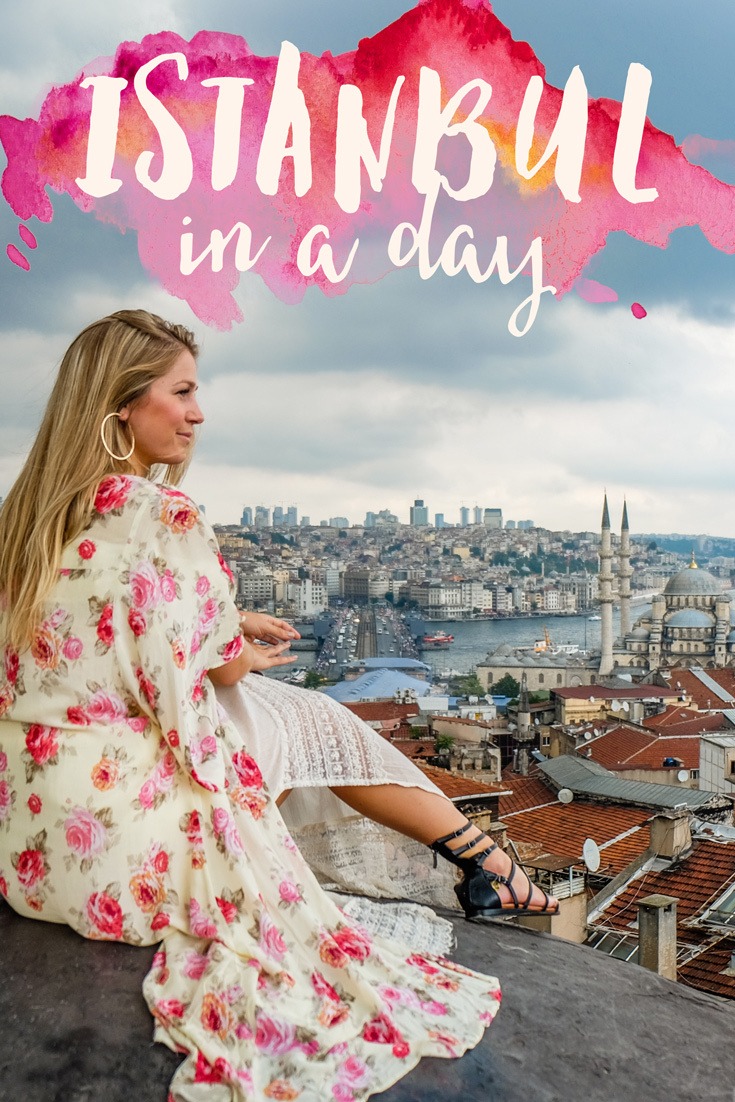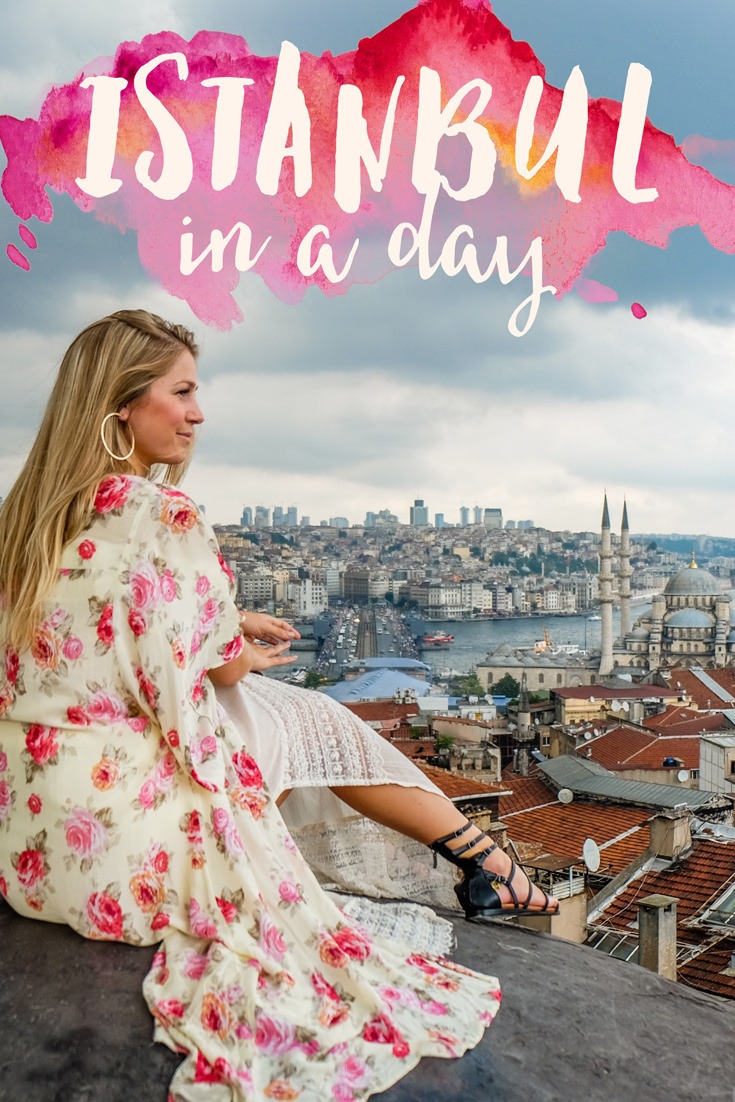 With less than 2 days to spend in Istanbul, I felt overwhelmed with what to put on my itinerary. There's so much to see and do in the city and I wanted to see it all. So with careful planning and lots of walking (I'm talking OVER 13 miles), I managed to see all the highlights of Istanbul in just one day.
Here are some of the highlights from Istanbul in a day!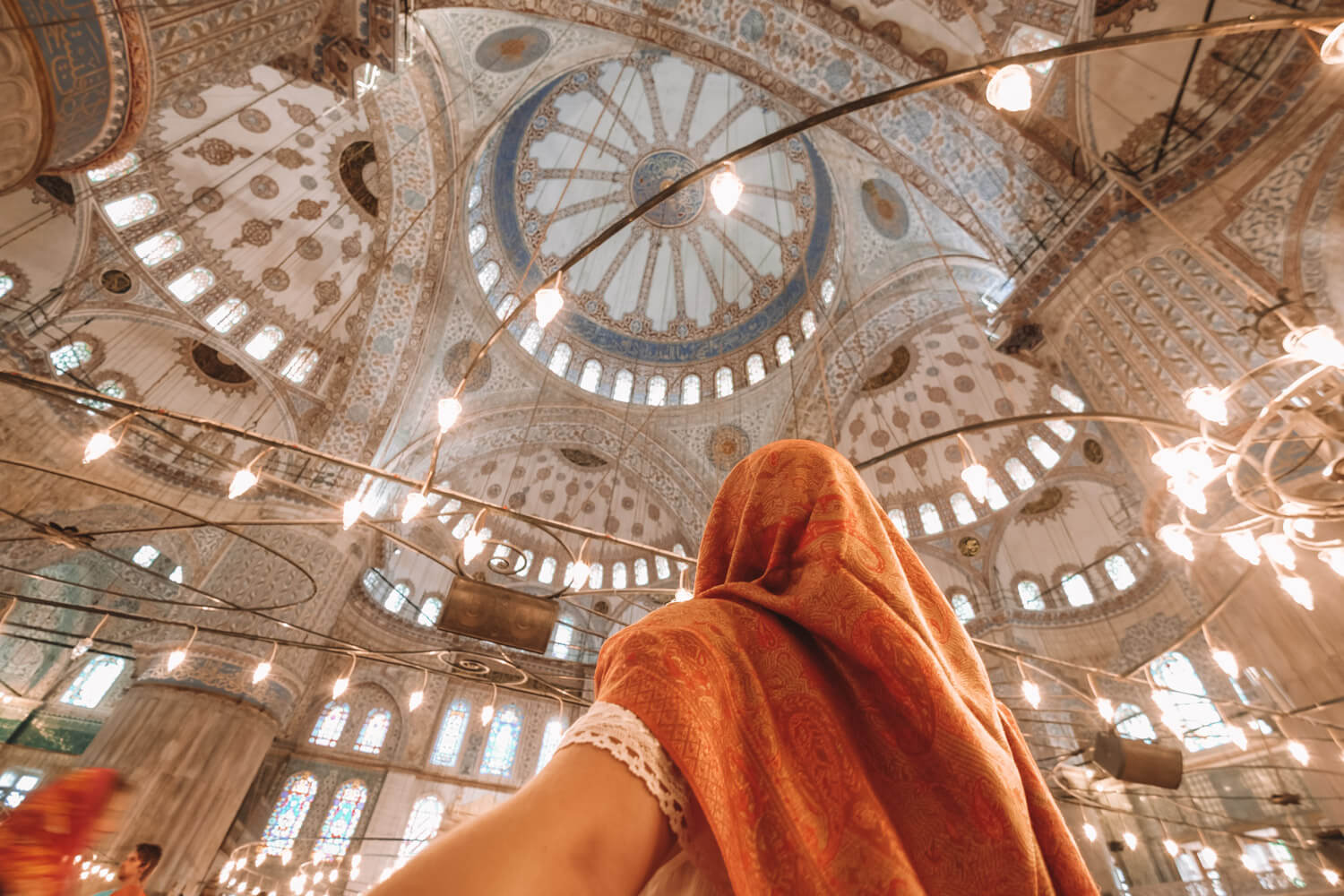 The Blue Mosque
One of the most famous and iconic destinations for tourists in Istanbul is commonly referred to as the Blue Mosque. It was built in 1616 and there are over 20,000 handmade ceramic tiles!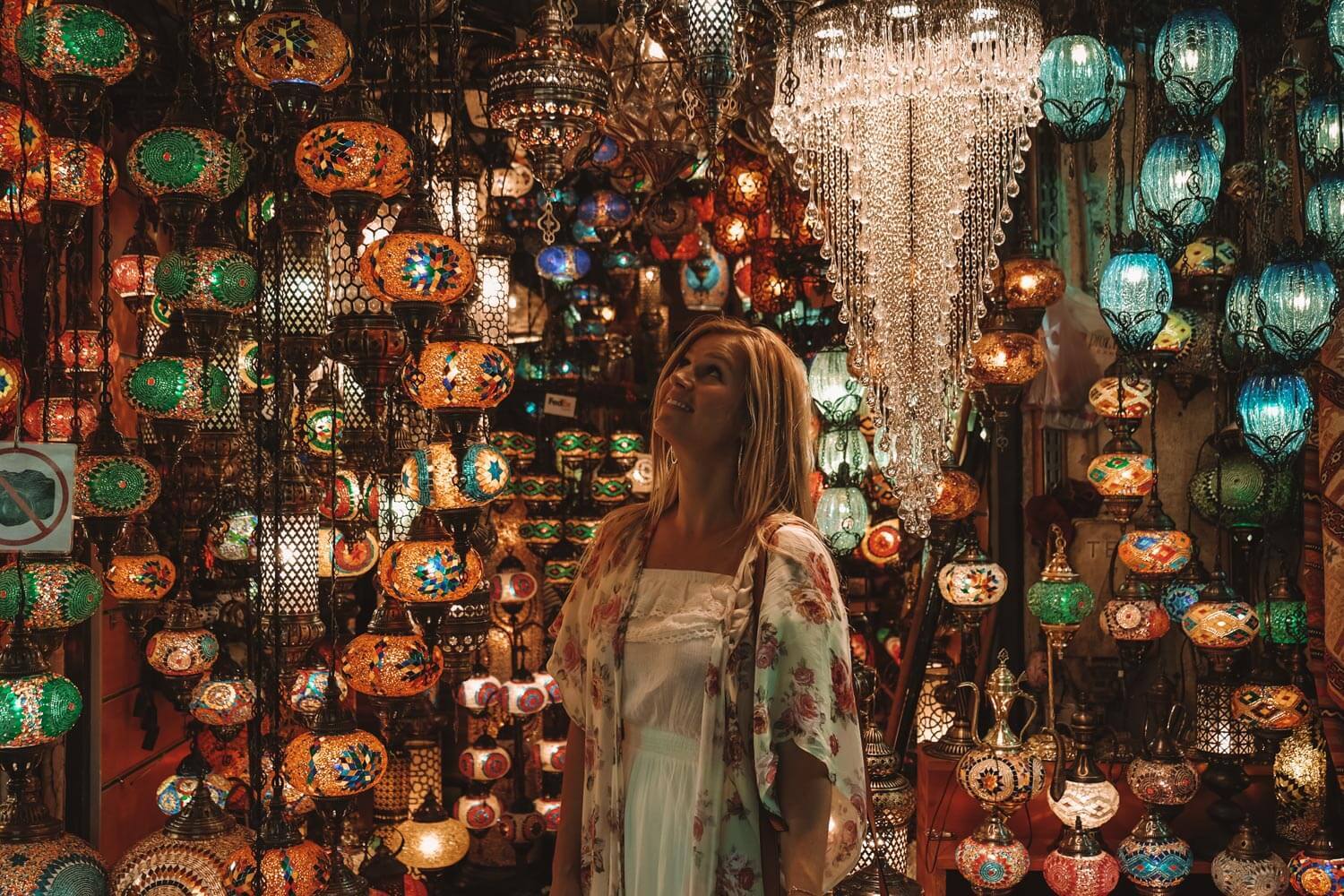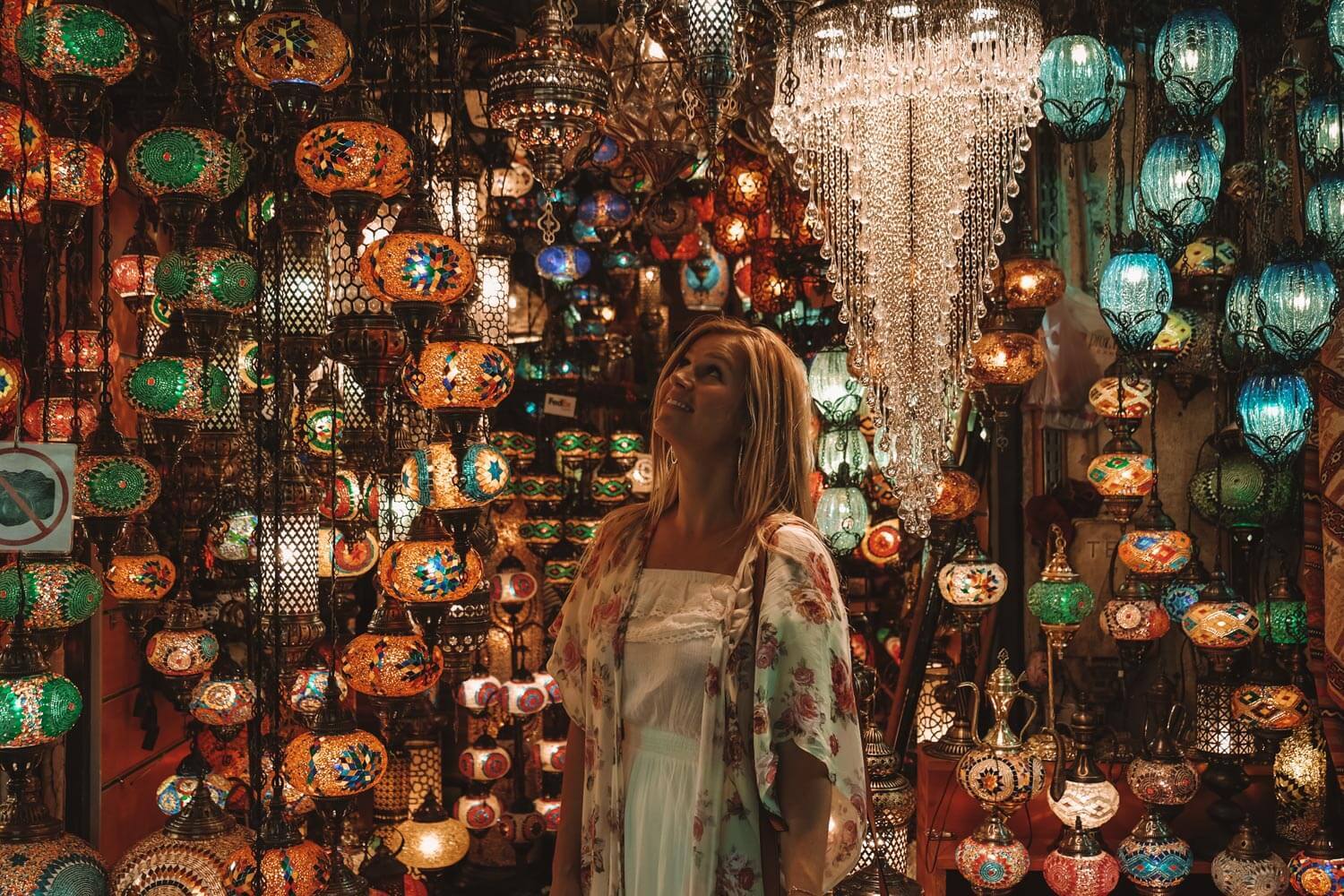 The Grand Bazaar
One of my favorite stops was the Grand Bazaar. It is one of the oldest and largest covered markets in the world – built in 1461, stretching 61 streets and consisting of over 3,000 shops!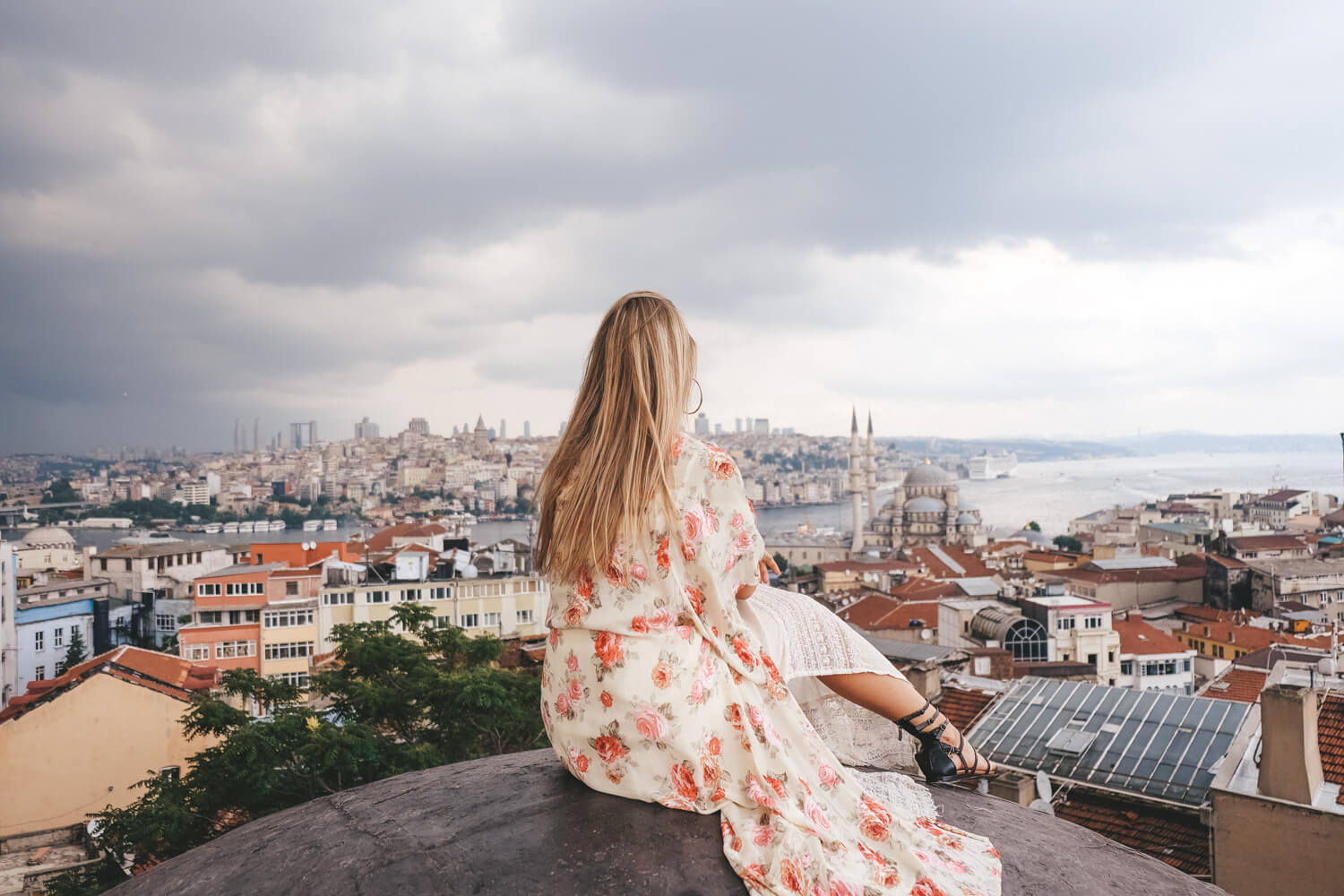 Istanbul

by Rooftop

The best way to see Istanbul is from a rooftop and there is no shortage of epic opportunities in the city. Most rooftop locations are safely guarded by locals, so it was an amazing experience to have one all to myself.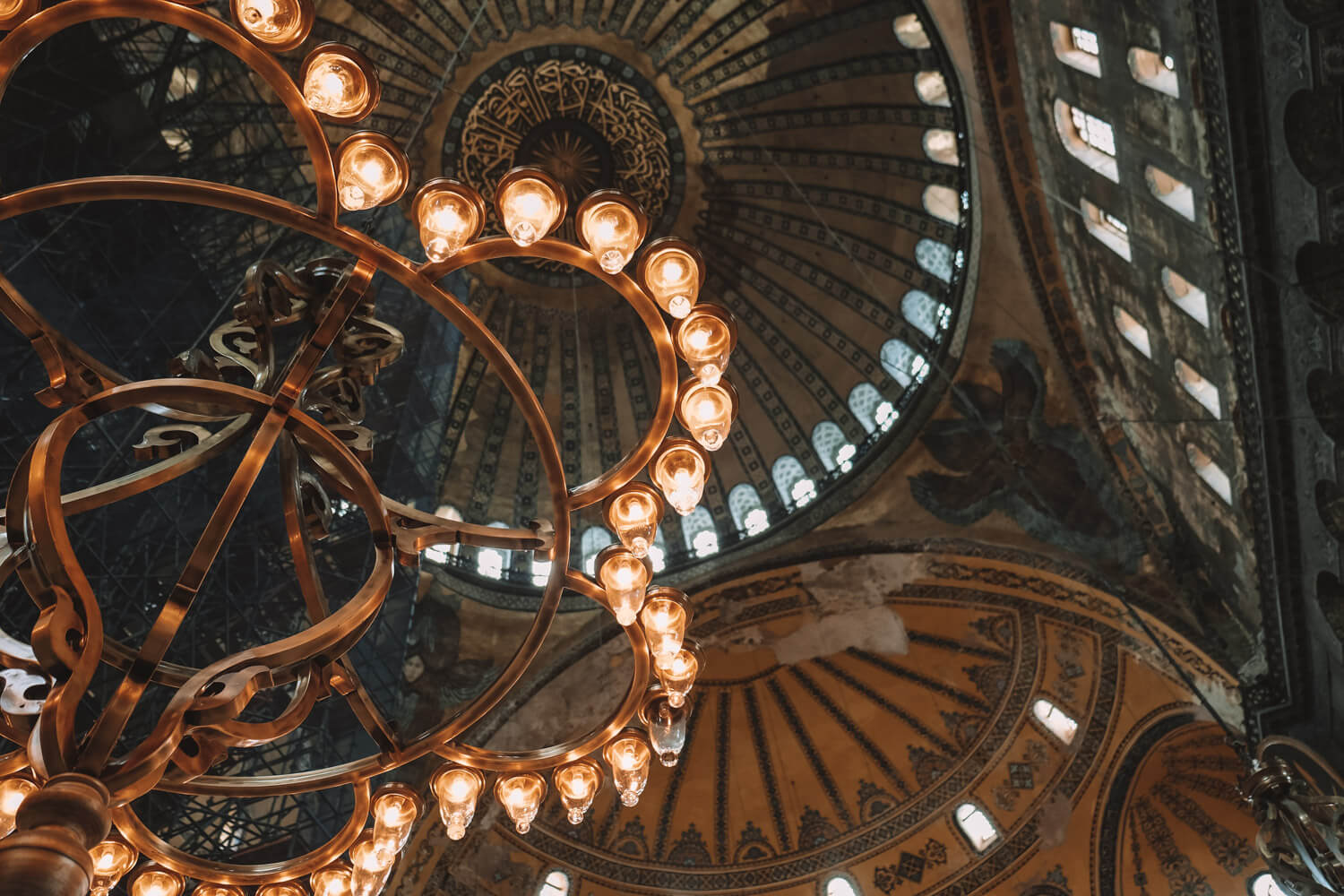 Hagia Sofia
Hagia Sophia has been standing for more than 1400 years. It served as an Orthodox Cathedral until 1453 until Ottoman Sultan Mehmed II (who conquered Istanbul) converted it into a mosque.
During the conversion, the Sultan covered the religious symbols rather than removing them, so today visitors can witness a unique monument that straddles time and religion.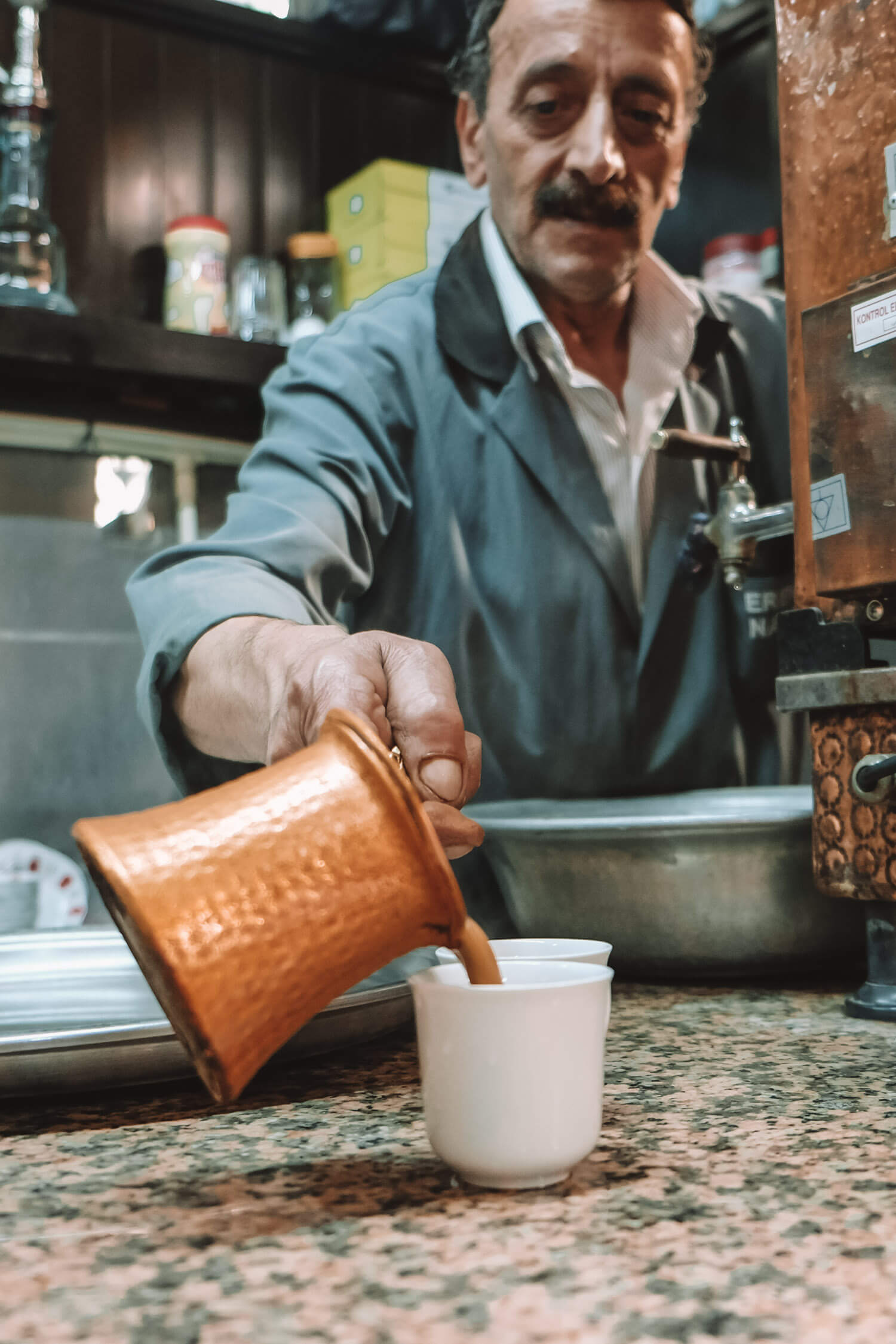 Turkish Coffee Stop
A trip to Istanbul wouldn't be complete a pit stop for a cup of Turkish coffee. Turkish coffee is the rocket fuel of caffeinated concoctions. It's a bit thicker in consistency than espresso and has a distinct flavor of cardamom.
The grounds left after drinking Turkish coffee can also be used for fortune-telling!