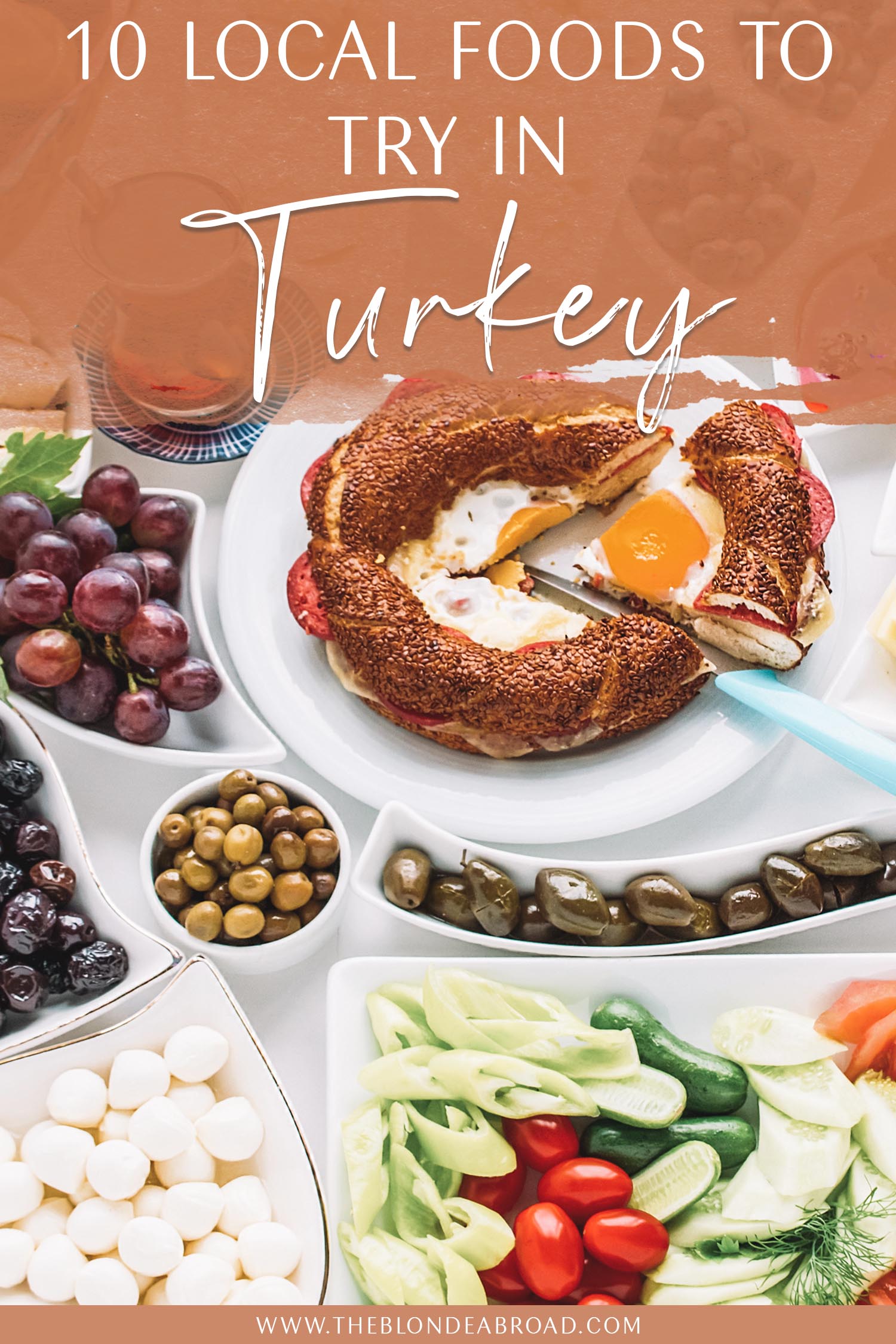 Turkish food as we know it today developed in the age of the Ottoman Empire as it expanded and came into contact with so many different influences. In modern Turkish food, you will find the flavors from the Middle East, Central Asia, Eastern Europe, and the Balkans.
While Turkish food abroad tends to be heavy on meat, the native cuisine is heavily based around eggplant, garlic, lentils, zucchini, pistachios, and cheaters. It is really such a diverse blend of flavors. You will need to try at least a few dishes to get a real taste.
Are you hungry yet? Here are my top ten foods to try in Turkey!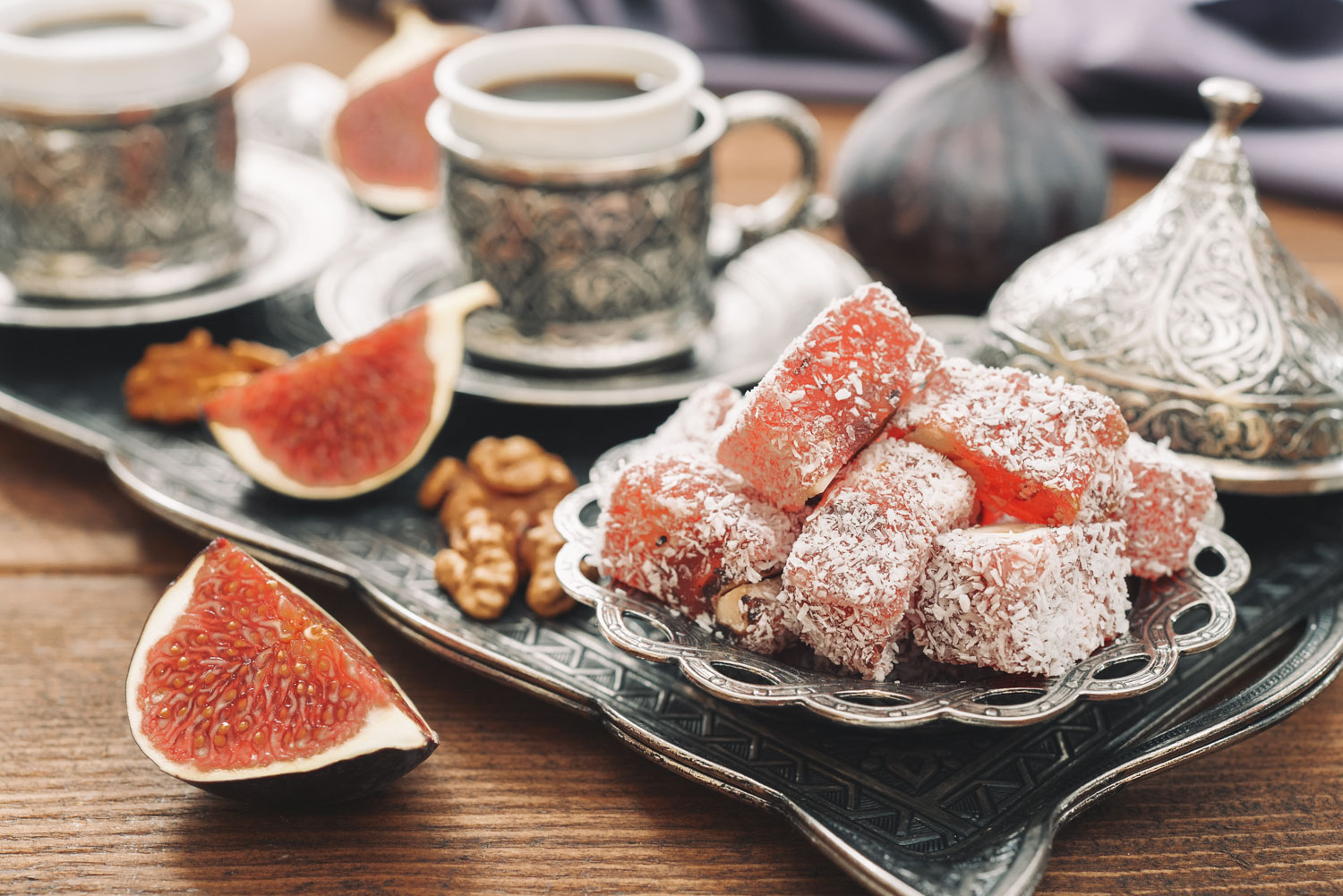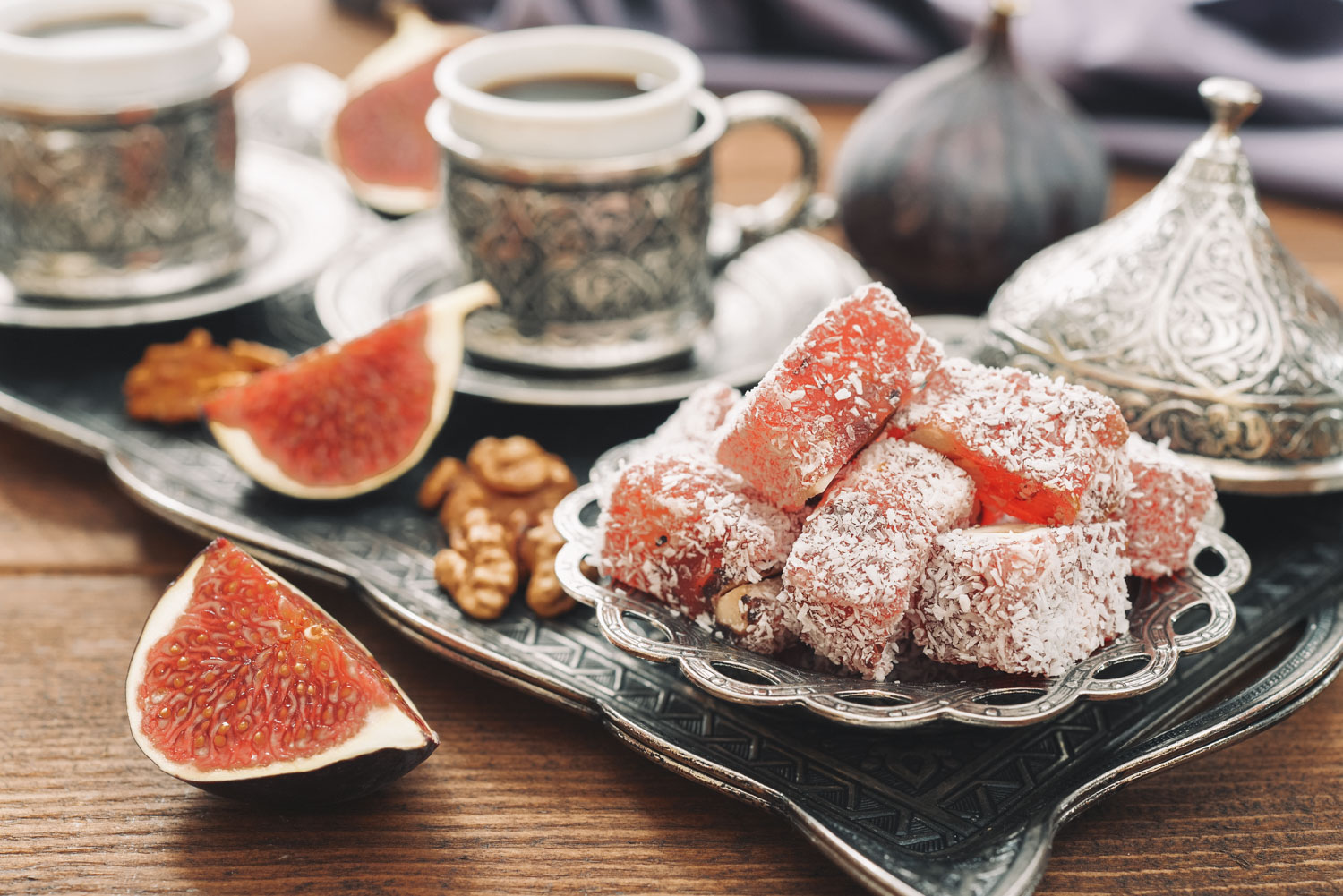 Turkish Delight
You might have tried Turkish delight outside of Turkey, but you rarely get the good stuff abroad. Traditional Turkish delight sweets are made with the aromatic flavors of Bergamot orange, rosewater, mastic, or lemon.
You will find shops selling Turkish delights in a rainbow of colors. They tend to be bite-sized so you can easily try them all!

Baklava
Flaky, crispy, tender, and oh-so-sweet, baklava is everything dessert is meant to be. In Turkey, making baklava is an art form and every artist has their own signature. You will find baklava with walnuts, pistachios, or hazelnuts and a range of sweet flavors like honey, rosewater, or orange flower.

Simit
Some may refer to this as the love child of a pretzel and a bagel. These round and doughy carb delights are typically covered in sesame seeds.
While they are good anytime, they are amazing if you can grab one while they are fresh from the oven. They're the perfect snack to pick up while you're walking around Istanbul!
And they're kind of fun to take photos of, don't you think? 🙂

Kunefe
If you adore the idea of cheese as a dessert, it will be love at first sight when you lay eyes on kunefe! This sweet cheese pastry is made with shredded filo stuffed with melted cheese and soaked in a sweet syrup. Yum!!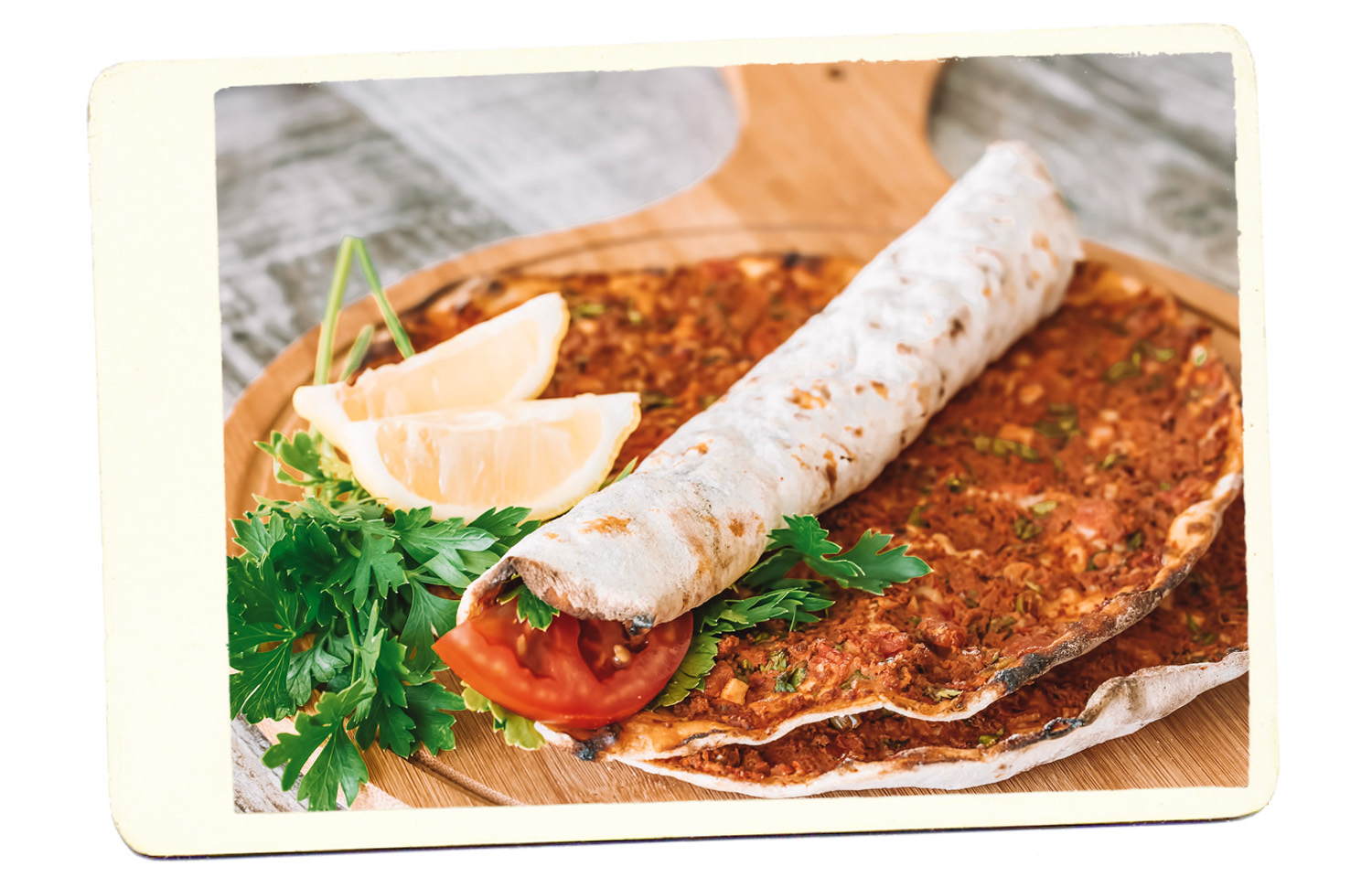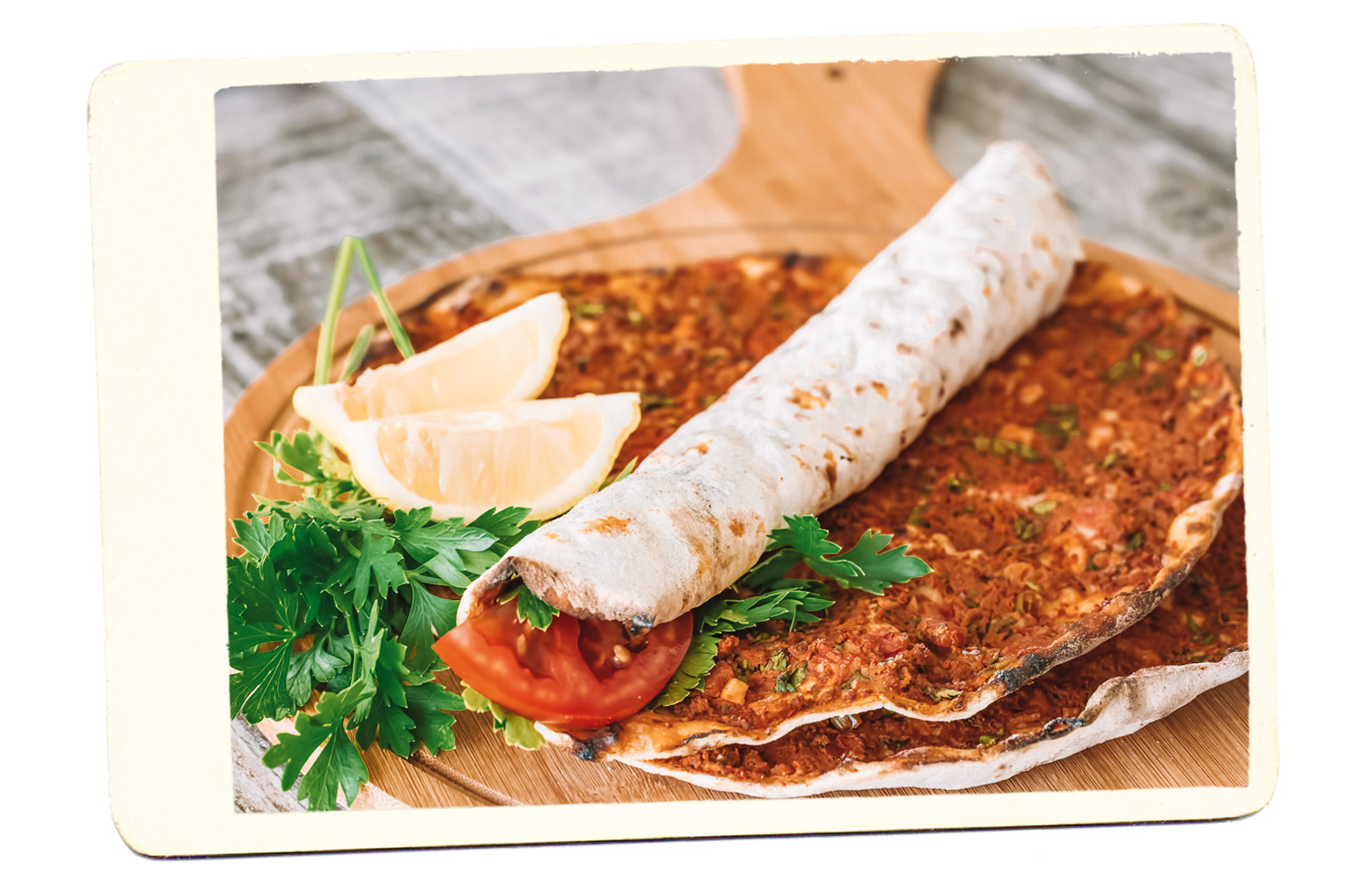 Lahmacun
Like a cheeseless pizza but absolutely lacking in nothing, lahmacun is the perfect Friday night food. Made with Turkish flatbread and topped with richly seasoned meat and herbs, this is a classic grab-and-go meal.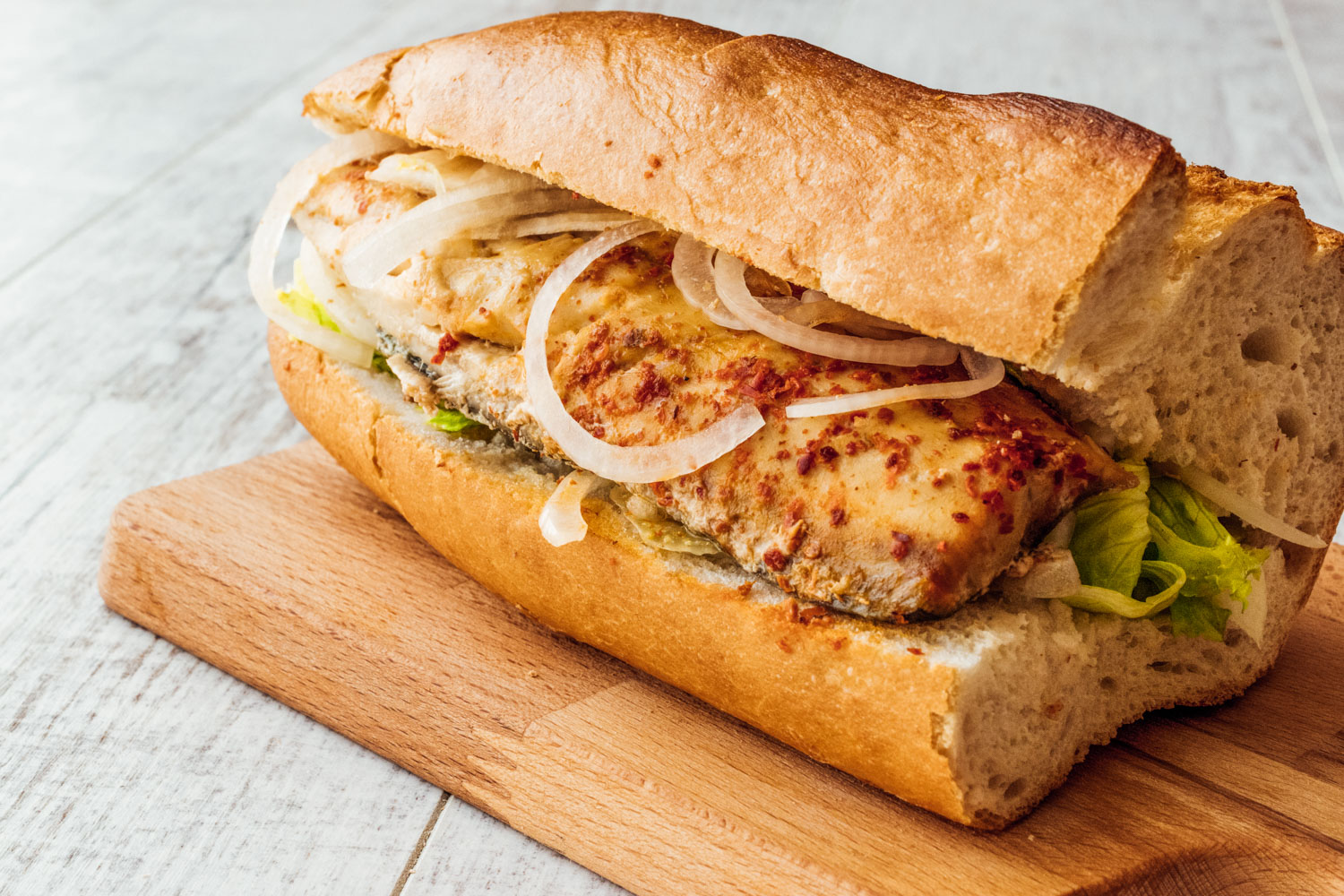 Balik Ekmek
One of the most famous eats in Istanbul, you will find these sandwiches with fried or grilled fish topped with a range of vegetables and stuffed inside of fresh Turkish bread.

Su Boregi
Also known as water borek, su böreği is filo stuffed with cheese and parsley. In the summer, you will find vendors outside all over Turkish cities selling quick and easy food like this. Much of Turkey is beautiful year-round so it's always a good time to chill outside over a good meal. Picnic, anyone? 🙂


Kofta
This popular meatball/meatloaf dish is popular all over India, Central Asia, the Caucasus region, the Middle East, and the Balkans. I could try to tell you what exactly this stuff is but it's an impossible task. I've been told there are a whopping 291 different kinds of kofta!
You will even find vegan and vegetarian kofta. For a vegan option, try batırık köftesi, which takes out the usual eggs and substitutes tahini. Çiğ köfte is an amazing vegetarian option made with lentils.

Kumpir
Say hello to the Turkish version of a baked potato!
This common dish is made by adding salt, butter, and cheese to a potato. But they don't stop there! You will find everything from pickled cabbage to coleslaw to Russian salad to olives to pickles on a kumpir.
What kind of toppings would you opt for?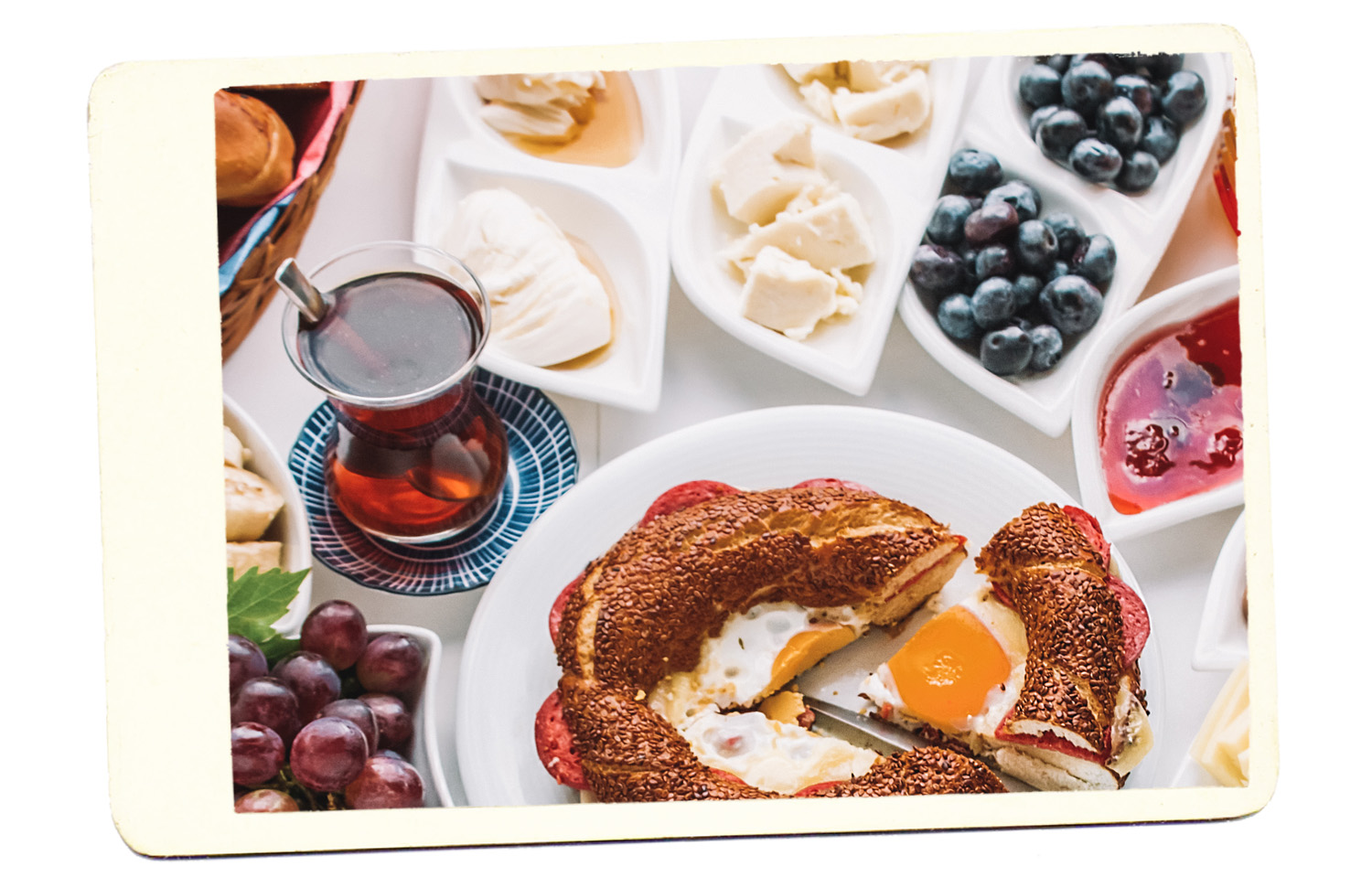 Turkish Breakfast
While many of us think of a special brunch as a Sunday only affair, the Turkish people are whipping up a culinary storm seven days a week.
With a traditional Turkish breakfast, you will get a table full of food. We are talking cheeses (feta is common here); bread coated in sesame seeds; a range of jams and dips; eggs; and, of course, and a hearty Turkish coffee to wash it all down with.

Overall
While you will find incredible food all over Turkey, Istanbul is an absolute superstar. Every single street is packed with culinary delights. Before you go, check out my guide to tracking down the best food in Istanbul.
Let me know if you've tried any of these Turkish foods in the comments below or if you have any faves that didn't make this list!

Recommended Food Tours in Turkey