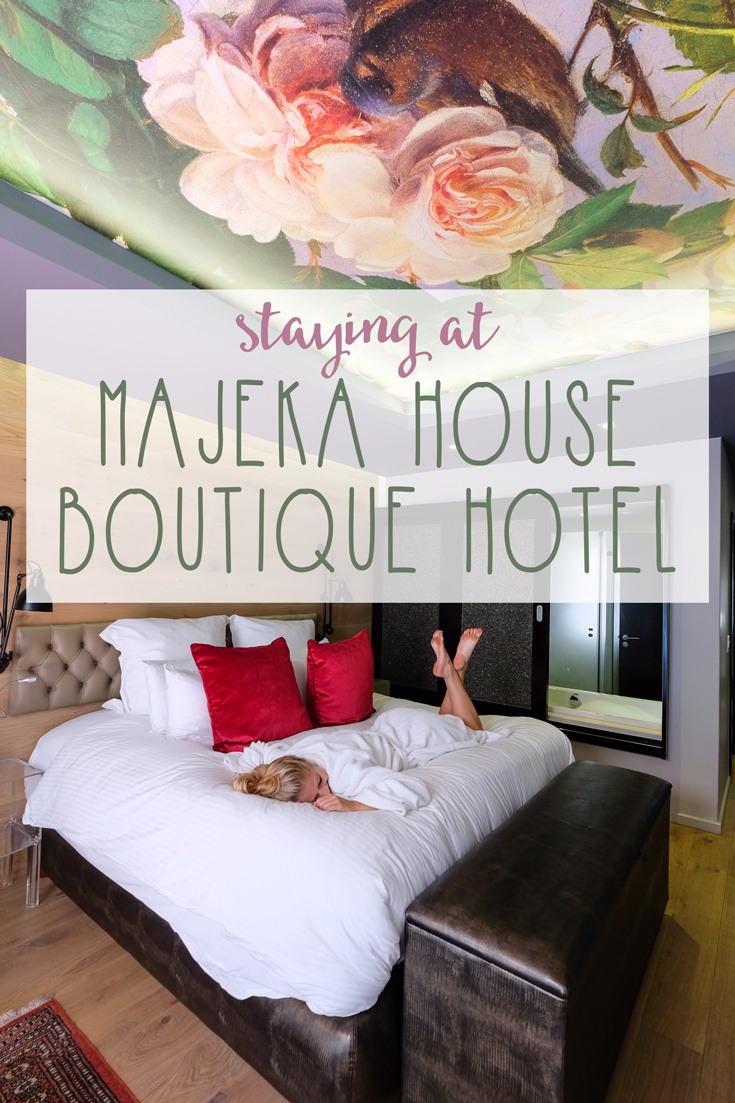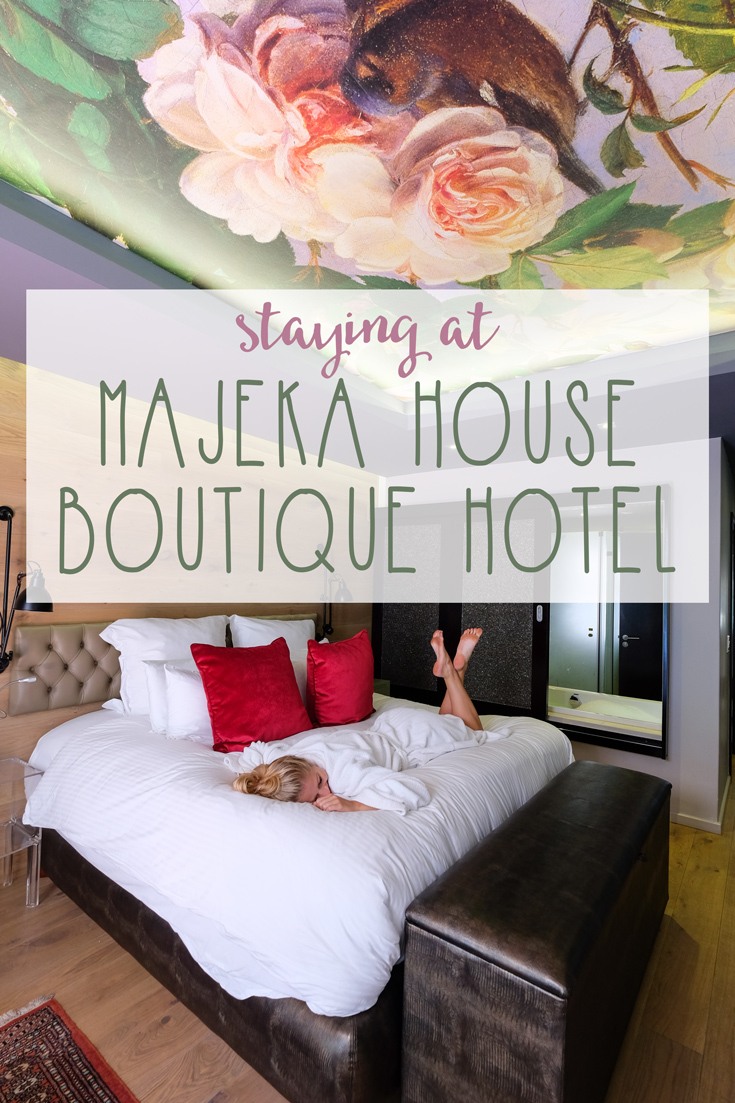 Living the European dream . . . in Africa? With its sidewalks dotted with people lounging at cafés and meandering through the endless boutiques and art galleries, Stellenbosch looks like a quaint European city.
Its countryside is lined with vineyards and rugged mountains and the Dutch architecture will transport you back to colonial times. Who would have pictured Africa like this?
The amazingly diverse little town of Stellenbosch, South Africa, is just outside of Cape Town and is one of the most fascinating spots on the globe. When it comes to Stellenbosch hotels, there is no place like Majeka House.
The blissfully private Majeka House is the center of all of the wonders of Stellenbosch. The epitome of tranquil luxury, this place is an absolute must-see.

The Hotel
Majeka House is all about blissed-out glam! With lush gardens, private balconies and terraces, Lavazza coffee machines, fine dining, a fitness center, a business center, and amazing pools, this is truly the place to come when you want to unwind and forget about the hustle of city life.
Majeka House is located in picture-perfect vineyards on the outskirts of Stellenbosch.

The Rooms
Forget about the old cookie-cutter rooms. Every room in the Majeka House is its own unique little masterpiece. In fact, the rooms are so impressive that I am taking back bits of inspiration for my next home decorating project!
They are each flawlessly designed and have their own distinct charms. Majeka House offers private tropical forests, at-your-doorstep pools, koi-ponds, private herb gardens, breath-taking terraces, and semi-private pool areas.
You can't go wrong with any option.

The Spa
Heaven probably looks something like the Majeka Spa. You definitely won't want to pass this place by. Even if you can't spend an entire afternoon there, you'll definitely want to stop in for at least one treatment. Lounge around in the Jacuzzi, steam room, or sauna before going in for a spa package.
If you can make the time, try the two-hour Absolute Aroma Stone Ritual or the three-hour Total Renewal. The spa has South Africa's first Himalayan crystal salt bed and offers every facial and body package you could ever dream of. There is even the two-and-a-half-hour Gentlemen's Bliss for him.

Food & Drink
After you have worked up an appetite at the spa, head to the Makaron Restaurant. Recognized as one of the top 20 restaurants in the country, this place is effortlessly chic and seriously tasty. It's a wine lover's dream and the best place to grab a mouth-watering traditional Sunday lunch.
To take your own mini tasting tour of world-renowned South African wine, be sure to stop by the M Lounge. Cozy and cool, this is the perfect place for delicious South African cuisine and a leisurely chat over cocktails.

Activities Around the Hotel
Majeka House is only a ten minute drive from downtown Stellenbosch, so there are tons of activities and things to do close by. Stellenbosch is a lively university town, and has a tight knit, supportive community for local shops, cafes and galleries.
Plan on spending plenty of time exploring this beautiful town.
There are also handfuls of vineyards and wine tasting rooms in the area, so be sure to check out the unique approach to tastings that the superb wine region has to offer!


More Information
Hotel: Majeka House
Location: Stellenbosch, South Africa
Accommodation: Luxury, Boutique
Price Range: $$$

Special thanks to Majeka House for hosting me as their guest. As always, the content & opinions expressed here are entirely my own.
Want to earn points for your hotel stays and earn miles toward your next adventure?