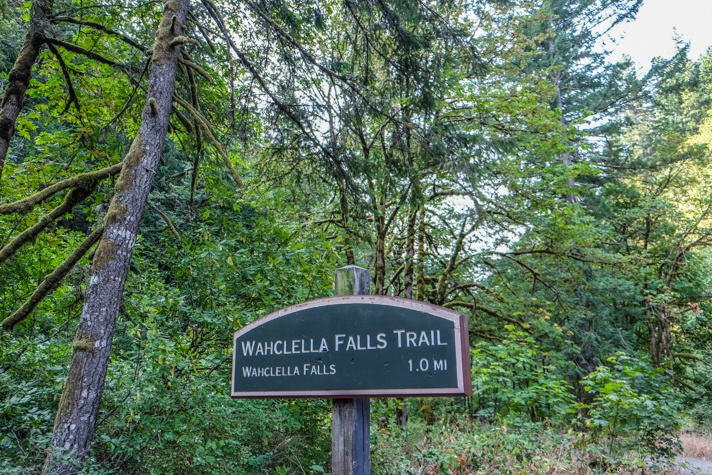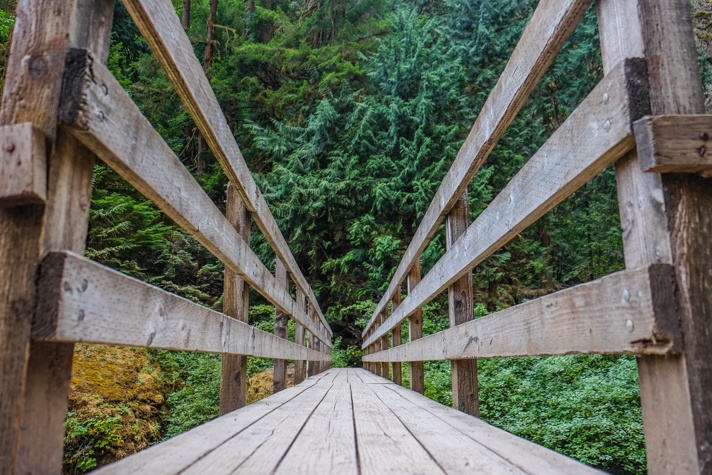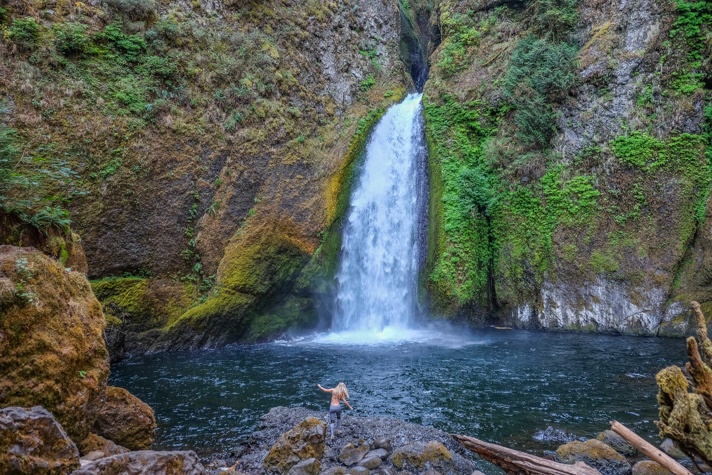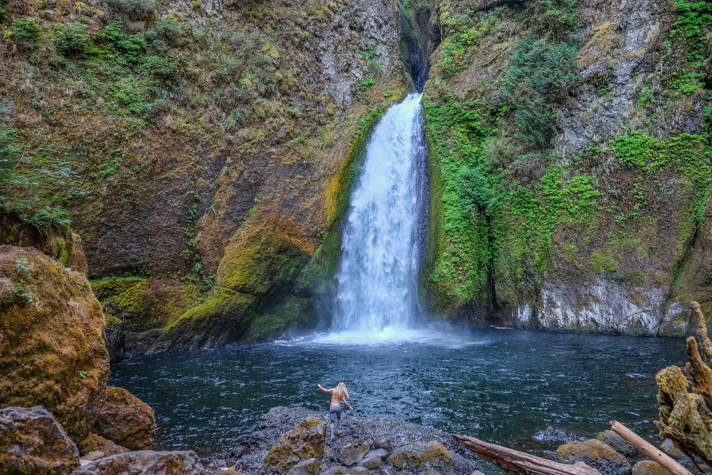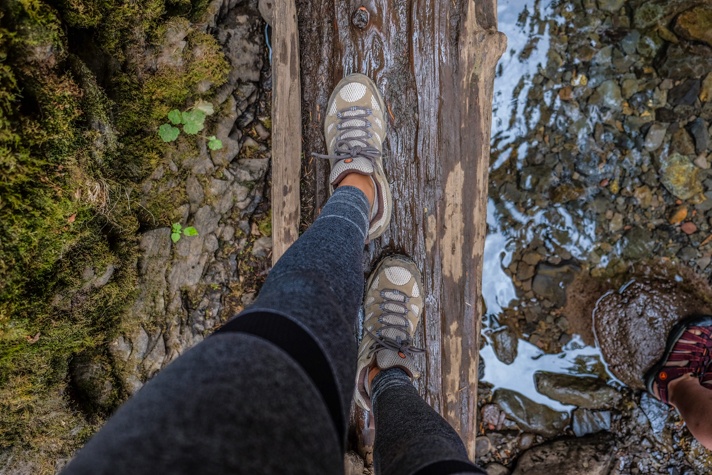 Today was all about the outdoors!
Would you believe that these waterfalls are just 30 minutes outside of Portland?!
In case you're just getting caught up, I'm in Portland this weekend as part of an exciting campaign with Booking.com and Time Out sharing a spontaneous "last-minute" weekend getaway in Portland!
With just 24 hours notice, I booked a hotel in Portland via the Booking.com app and scored the last available room at the gorgeous The Nines, a Luxury Hotel, in Portland!
Now that you're caught up to speed…
I got a super early start to join Portland local, Jen, for an afternoon of adventure! I met Jen through Instagram and spent most of my day yesterday following her to all of the best places to eat, drink and explore in town.
Today, we drove just 30 minutes outside of the city in ended up in absolute paradise!
Wahclella Falls: Our first waterfall was my favorite of the day. Wahclella Falls are just 1 mile from the parking area and it's a moderately easy hike that's incredibly scenic. The whole trail followed the path of a creek and all around you were trees and boulders covered in moss and bright green leaves.
The last turn of the trail led you over a wooden bridge and you could hear the sound of the crashing waterfall just across the way.
I could've spent the entire day there. There were hardly any other people (literally, only around 10 other people) along the trail so we were able to snap some amazing photos at the waterfall. It was Jen's first time to this particular waterfall and even as a local that's hiked to about 20 of the waterfalls in the area, she said this one was by far the best. I agree.
Oneonta Gorge: Our next stop was Oneonta Gorge, one of the most famous waterfalls in the area. I actually have mixed feelings about this stop because, while it was super fun to trek there (climbing over fallen trees and wading through waist deep water) it was overcrowded and potentially dangerous for many people.
Your first obstacle at the gorge is climbing over a massive pile of logs. Behind a HUGE crowd of other tourists. We were prepared in hiking boots and I've had plenty of experience in "adventurous" situations, but there were plenty of people completely ill-prepared trying to climb in flip flops and carrying valuable cameras and tablets without any sort of protection.
The picture above shows the tons of people climbing unsteadily over the logs and just after I took the photo, the woman with the pink hair and the brown dog fell about 5-6 feet down onto massive rocks.
Therefore, I feel I am just in saying please don't bring your dogs here. Even the clearly athletic and outdoorsy people with pets (that I'm sure have been on plenty of adventures together) were unstable and their dogs were shivering in fear.
I also hate to provide any opinions on bringing small children here since I am not a parent, but I'll leave it at "I wouldn't." I passed about 4 children in hysterics, crying as their parents pushed them along the slippery logs when it really wasn't all that safe.
END RANT. Now, back to the falls!
The gorge is absolutely gorge-ous and if you are properly equipped and able-bodied, definitely make a trip here for a totally one-of-a-kind experience.
Multnomah Falls: Our last stop of the day was at THE mot popular waterfall outside of Portland, Multnomah Falls. It's the second largest waterfall in the USA behind Yosemite Falls. It's absolutely breathtaking and really, really crowded. But, it's worth the wait and people are really polite about taking turns for photo opps!