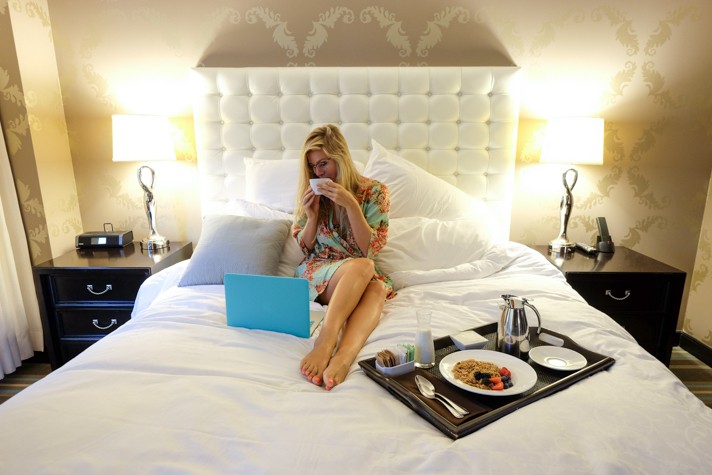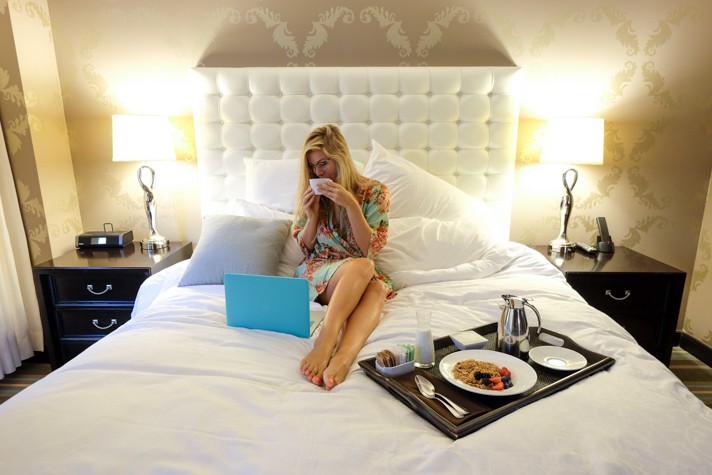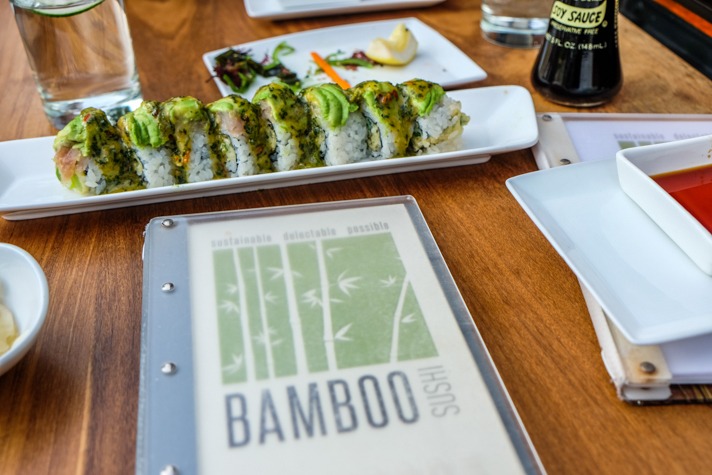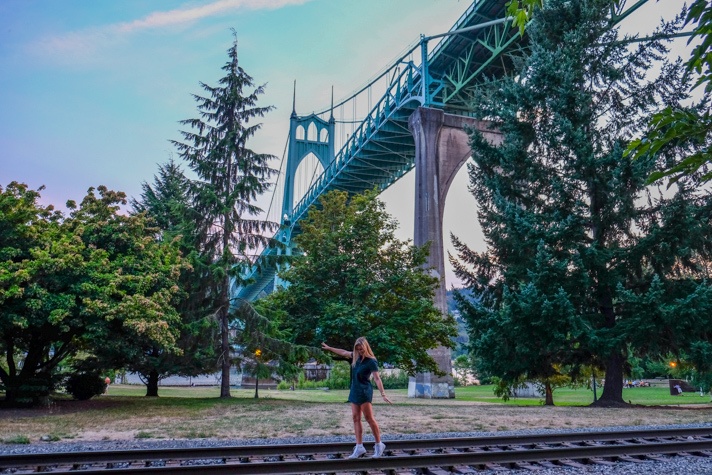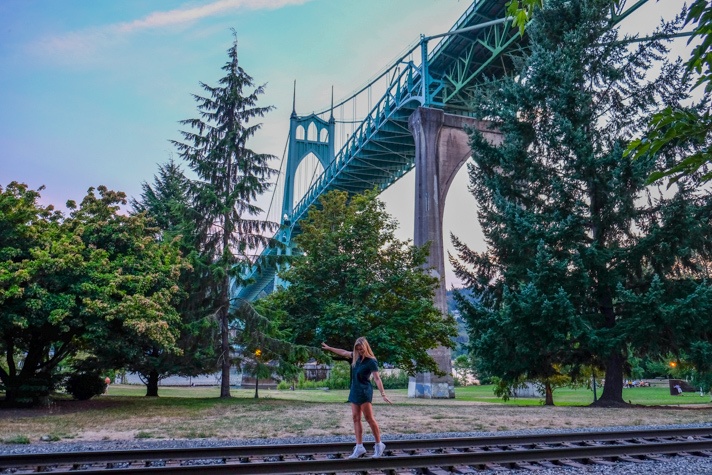 WHAT A DAY!
Today was such an action packed day, it actually took going through my photos to remember where it all began. With so many recommendations for awesome foodie spots and great breweries around Portland, I decided I'd mix in sightseeing with a lot of eating and drinking.
(Not a bad way to spend the day if you ask me!)
In case you're just getting caught up, I'm in Portland this weekend as part of an exciting campaign with Booking.com and Time Out sharing a spontaneous "last-minute" weekend getaway in Portland!
With just 24 hours notice, I booked a hotel in Portland via the Booking.com app and scored the last available room at the gorgeous The Nines, a Luxury Hotel, in Portland!
Now that you're caught up to speed…
This morning started off with emails and a light breakfast in bed. Whenever I'm staying at a truly amazing hotel, like The Nines, I always order room service at least once so that I take the time to truly enjoy my room rather than using it as a "place to sleep."
Since my visit to Voodoo Doughtnuts didn't work out so well yesterday (I didn't realize it was cash only) the first thing on my agenda was Blue Star Donuts. I had countless people on Instagram tell me that it was far better than Voodoo, and while I didn't get a chance to try theirs, I have to admit Blue Star's glazed goodness was pretty life changing.
What I ordered at Blue Star: 1 old-fashioned buttermilk & 1 old-fashioned lemon poppyseed buttermilk.
Yes. I had 2. Don't judge me.
I had a serendipitous moment of running into a local, Beth, in line for Blue Star that was following me on Instagram. I chatted with her and her boyfriend over doughnuts and we decided to spend the early afternoon exploring town together.
I was lucky to have my weekend in Portland coincide with the Red Bull Flugtag– a crazy event where people put together "flying objects" and hurl themselves off a 3-story high ramp attempting to fly as far as possible before landing in the river.
It was absolutely hilarious to watch and the entire event was really fun. All of the contestants were dressed in fun costumes and the actual "flying objects" where themed to everything from donut boxes to pugs.
After spending an hour or so watching the Flugtag and trying not to melt (another scorcher today!) I said goodbye to Beth and her boyfriend and caught an Uber to meet another Instagram acquaintance, Jen, at Deschutes Brewery.
Jen was the ultimate tour guide today and I have to girl her a major shoutout! She reached out to me via email offering to show me around the city today and boy did we ever!
After beers and bites at Deschutes, we walked through the Pearl Disctrict- a beautiful area of Portland with brick buildings, cute coffee shops and beautiful boutiques.
I am not shy about my love for craft beer, so Jen took me to a few local favorites, The Commons Brewery and Base Camp.
At Base Camp, they have a S'mores Stout that is not only fun to order (they toast a marshmallow for the rim of the glass at the bar) but is absolutely delicious!
We rounded off our brew tour and a highly recommended sustainable sushi spot, Bamboo, for the best meal I've had thus far in Portland. The sashimi was so fresh you could cut it with your chopstick and the salmon and albacore melted in your mouth like butter.
It was absolutely blissful and it was so refreshing to know that they were dedicated to serving local and sustainable fish and ingredients.
What I ordered at Bamboo: Seaweed salad, albacore and salmon sashimi, the Green Machine roll with albacore and the California Sunset roll.
I ended my day just in time for sunset at St. John's bridge. The sunset was absolutely breathtaking and painted a watercolor backdrop for against the beautiful bridge.
Be sure to follow me on Snapchat and Instagram and check back tomorrow for a new blog post on Day 2 in Portland!