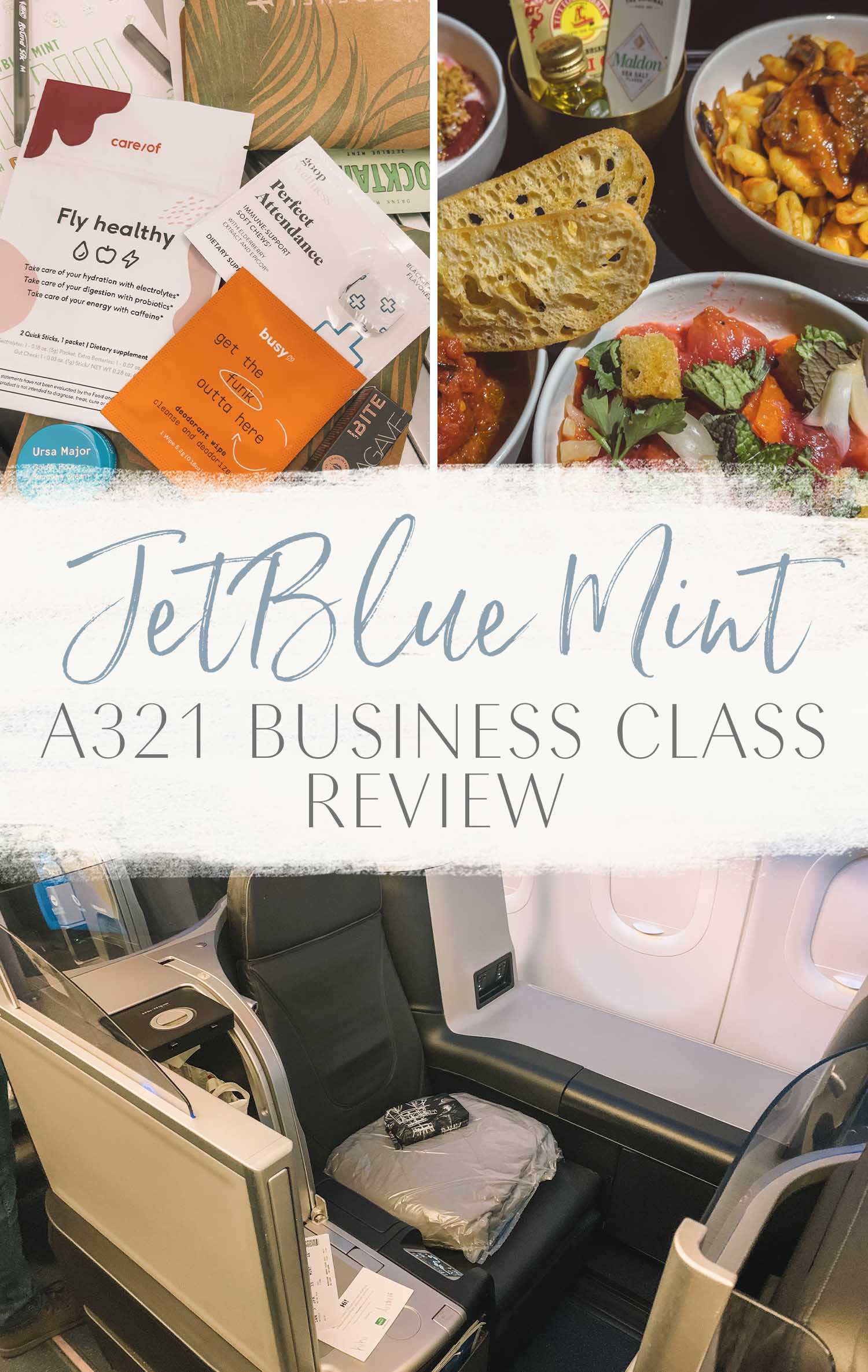 Feeling a bit jealous of the folks living large in business class while you're making your way back to coach? If you're tired of being jammed in like a sardine, I've got a secret for you: travel reward credit cards!
It's no secret that I'm a huge fan of using credit card points to travel — in fact, almost all the flights or upgrades I do are with points. You'll definitely want to read my tips on How I Travel the World for Free (spoiler alert: it's with points!)
Those oh-so-sweet reward points paid for my latest JetBlue Mint A321 Business Class sojourn and they've come through for me time and time again.
I've talked before about my Chase Sapphire Preferred credit card, and it's honestly one of my best travel hacks. Brands really do reward loyalty so if you pick one card, use it to your advantage, and book with the network of hotels and airlines, you'll reap the rewards.
As a Chase Sapphire cardholder, I booked my first-class JetBlue Mint A321 Business Class from New York (JFK) to San Diego (SAN) just with points using the Chase travel portal.
For the single-leg ticket, I paid just under 65,000 Chase Sapphire rewards points. While this was definitely not the best deal I've ever found with Chase points, it was a reasonable "price" equal to about $1,000.
Thinking about treating yourself to a much-deserved upgrade? Here's my JetBlue Mint A321 Business Class Review with everything you need to know before you book.

Flight Details
Airline: JetBlue
Aircraft #: Airbus A321
Route: New York (JFK) to San Diego (SAN)
Date: August 2021
Duration: 6hrs 11 minutes
Cabin & Layout: JetBlue Mint business class, 12-seats across 5 rows, alternating 1-2 and 2-1 configuration
Seat: 1A
Miles Used: 62,627 Chase Sapphire rewards points
Typical Retail Cost: Approximately $940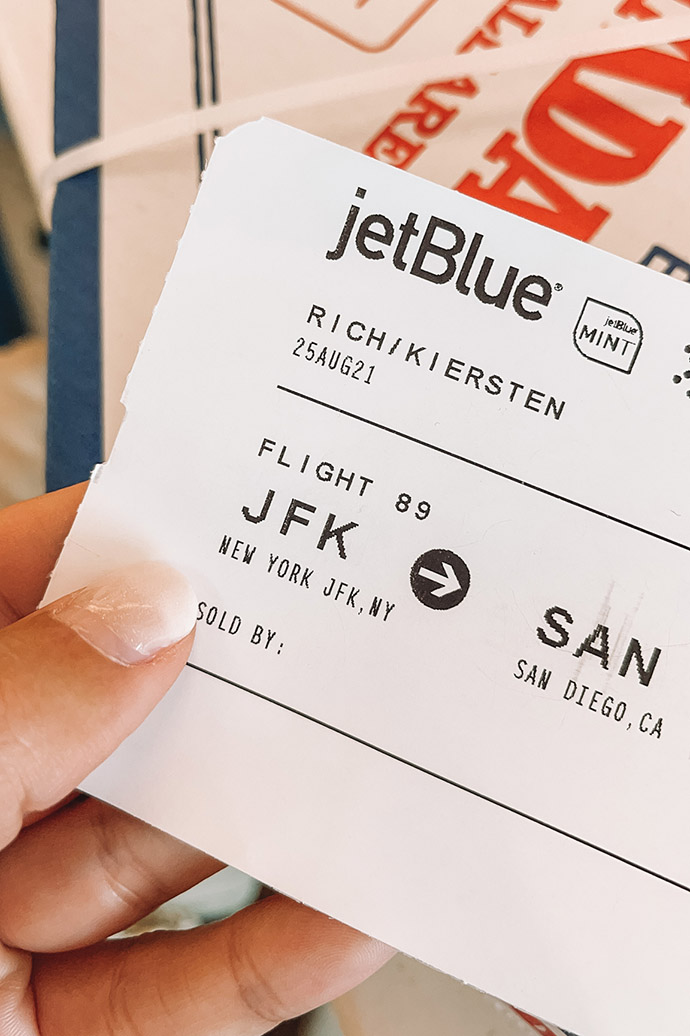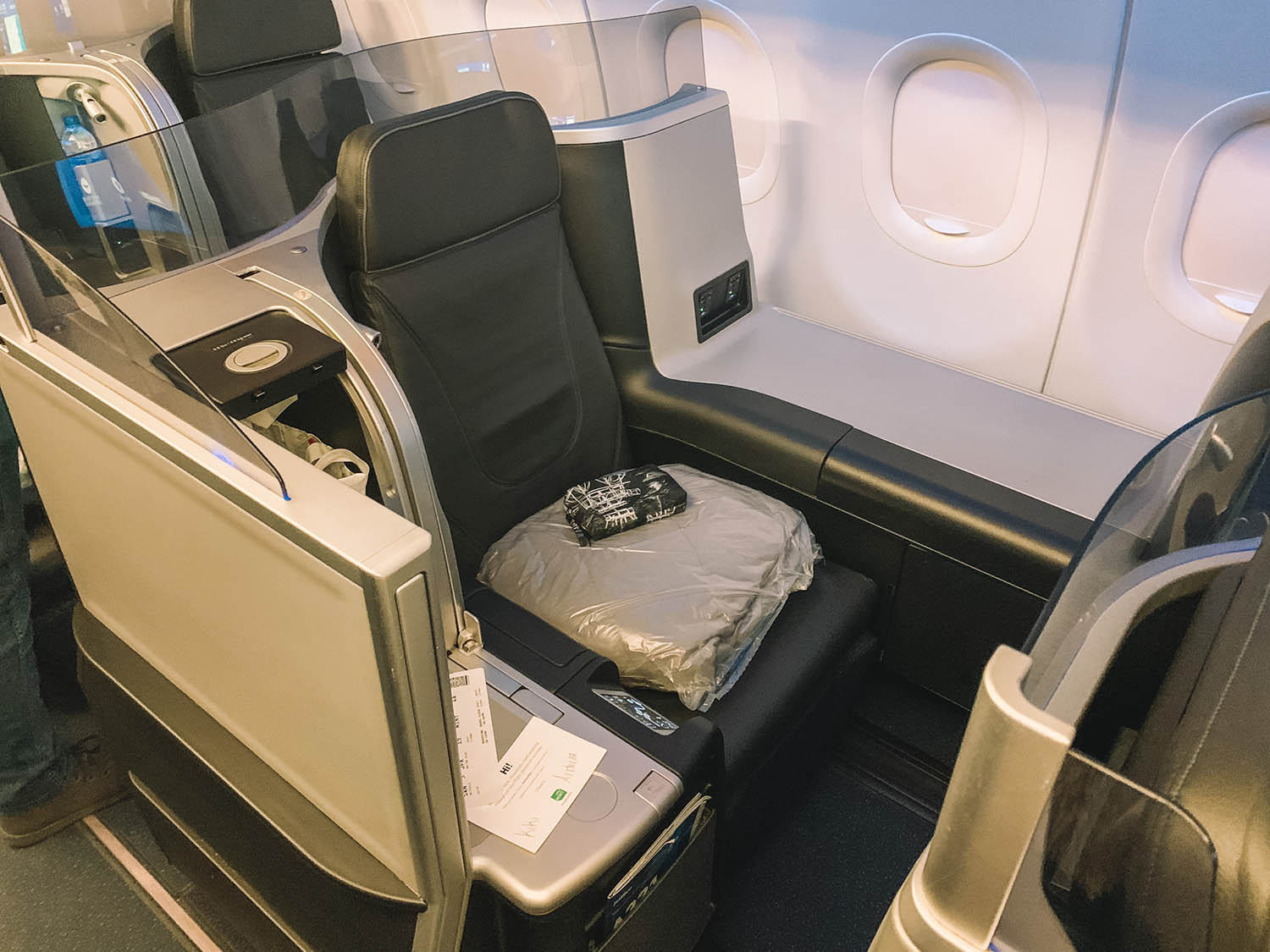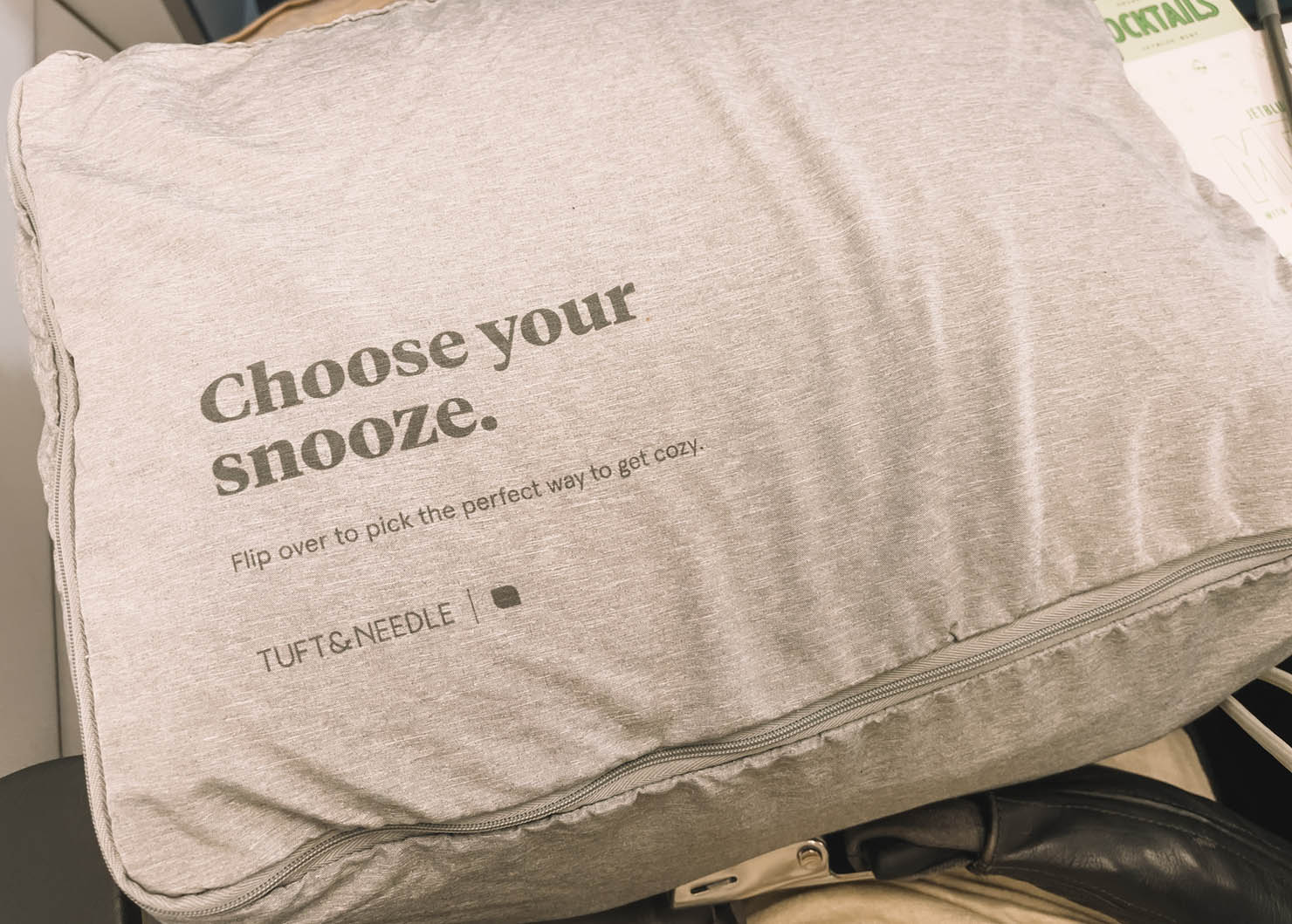 Seats & Suites
Being on the road, or in this case — on a plane — as much as I am, it's essential for me to be productive during flying hours. Whether that means catching up on sleep or checking things off my to-do list, travel time doesn't have to be lost time.
Planning Tip: Dreading a long flight? Always bored to death and arrive exhausted? Check out my Survival Guide for Long-Haul Flights.
When you arrive in the JetBlue Mint A321 Business Class seating area, you'll find a total of 12 seats. Each seat in the upgraded cabin offers lie-flat seats complete with super cozy Tuft and Needle bedding.
Seating in the JetBlue Mint A321 is laid out over five rows with an alternating 2-2 and 1-1 pattern. Row 1 has two seats next to each other, while row 2 is a single seat on its own.
This double seat – single seat pattern continues through the cabin. In total, you're looking at four single suites on each plane: 2A, 2F, 4A, and 4F.
These are the golden tickets if you're looking to spread out and have a bit of solo time.
For me, this extra space is what makes business class so worth it. Even if I am traveling with someone, it's great to have that extra space.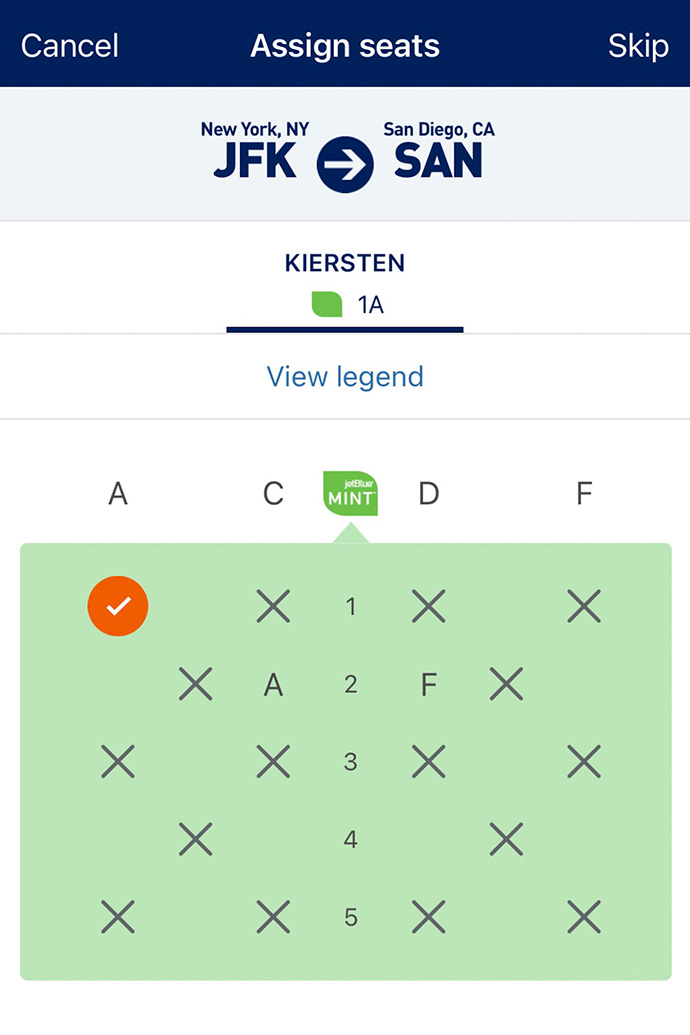 It's important to note that on the new Airbus A321LR jets, there's a new and improved seating configuration. At the moment it only operates on the transatlantic route between New York and London, but it's rumored to be expanding so keep your eyes peeled for options.
In the Airbus A321LR business class seating, you'll find an angled 1-1 seat pattern. This means that on either side of the aisle, there's just one seat in each row. (The golden ticket!)


Amenities
One of the perks of JetBlue Mint Business Class is their "Refresh-Mint Packs." These luxury wellness products are designed to make the experience of flying just a bit nicer.
The new JetBlue Mint A321 Business Class amenities kits are made by Wanderfuel and they are pretty impressive.
We're talking about little postcard size samples of everything. I've tried more than my share of freshness-in-a-bag packs from airlines, and I can say that the Wanderfuel kit is truly a well-thought-out package.
In the Wanderfuel JetBlue Mint Business Class amenities bag, you've got a boost electrolyte packet for water, chewable immune-boosting supplements, an energizing packet, Ursa Major Recovery Cream, deodorant wipes, and more.
My personal fave was the Bite Agave Lip Mask. I'd actually already had a stash of these at home, and I already knew they work like a dream.
I also knew they go for around $26 a pop, and it's just one of many little freebies so they really went all out here.
Note
I've flown JetBlue Mint Business Class before, pre-COVID. As that was an overnight flight, the experience flew by. My latest New York to San Diego was in the early evening and I was wide awake, I was able to take in more of the experience than I did on the red-eye flight.
There may be some differences related to COVID measures, and the airline has done upgrades in recent years.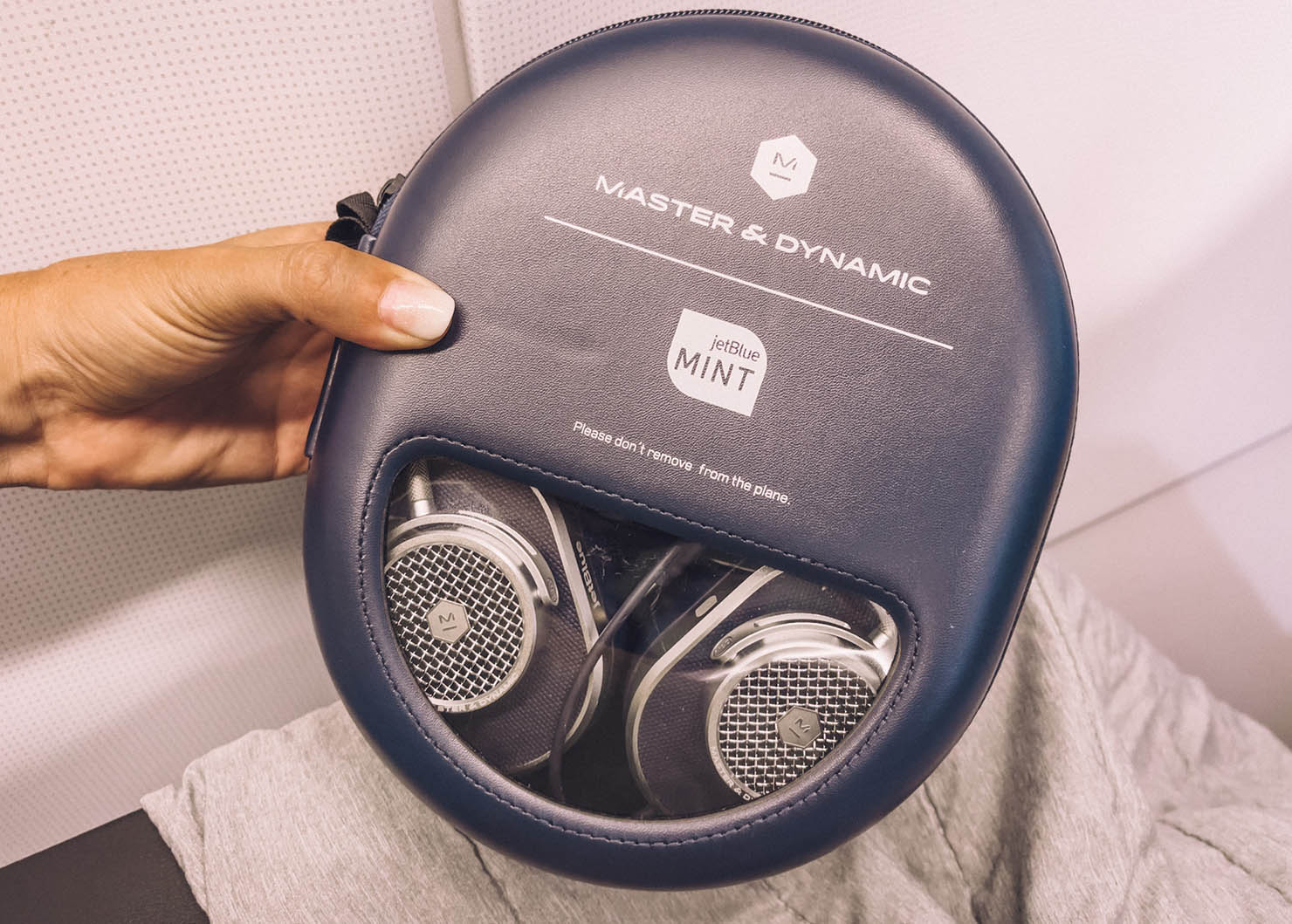 In-Flight Entertainment
No disposable earbuds here!
In JetBlue Mint A321 Business Class, they offer Master and Dynamic headphones with fabulous sound quality. While they're not free to take home, they offer a premium in-flight experience.
The display screen, however, was pretty average. It wasn't the biggest or most modern screen but it did the job just fine.
When it comes to in-flight entertainment, there is a wide variety of movies to choose from. Even on a long-ish flight, I was spoiled for choice.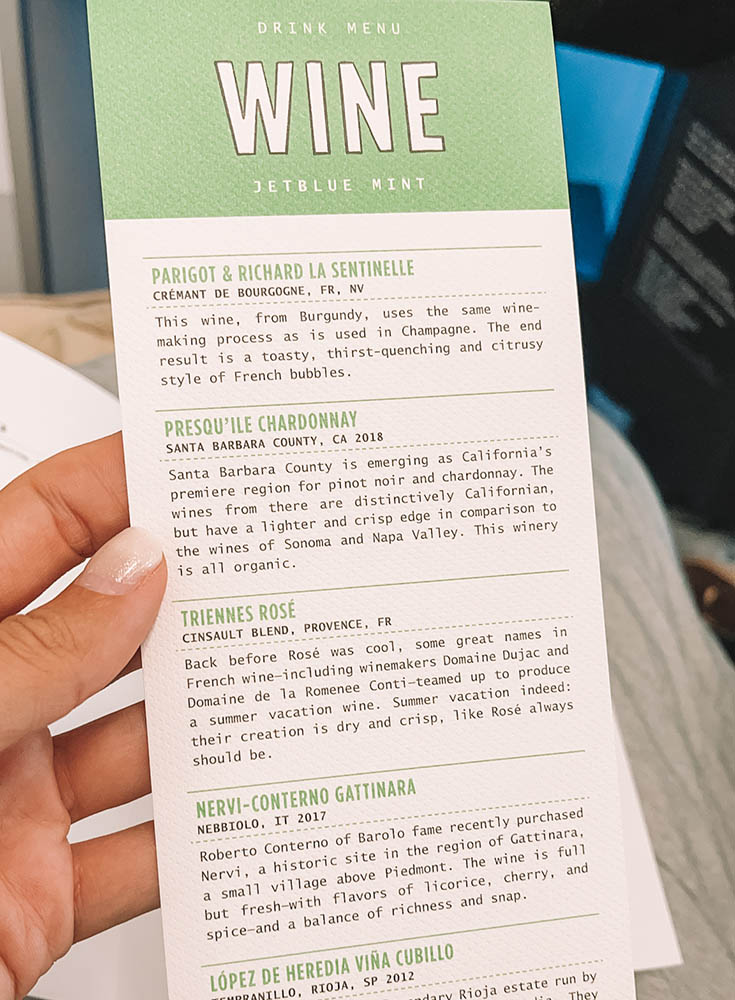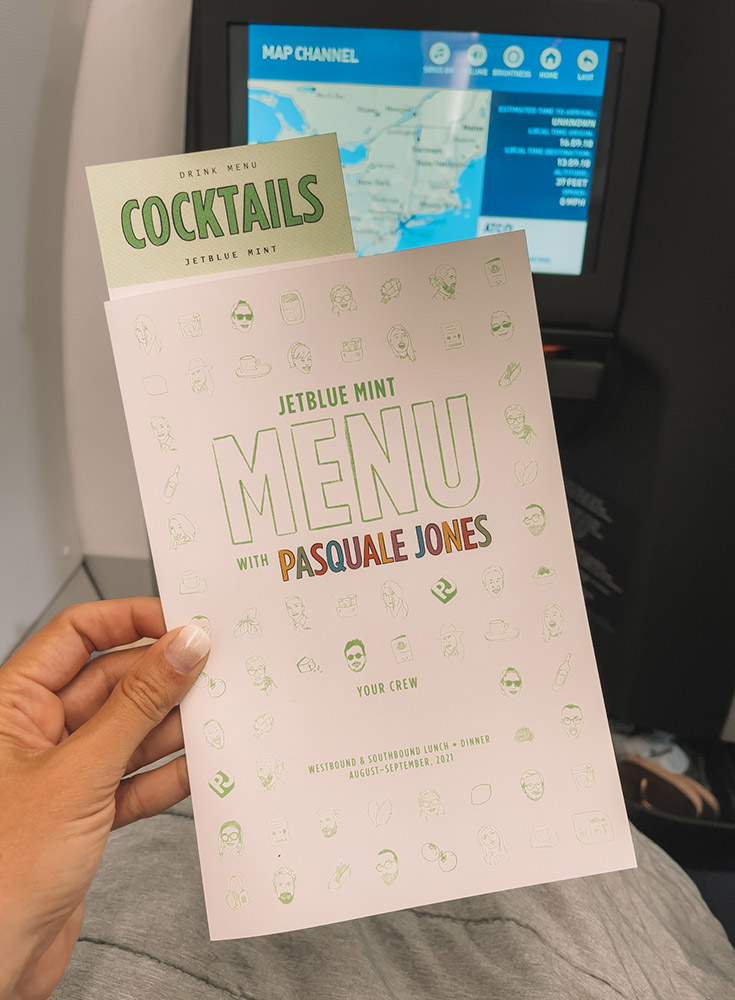 Food & Drink
During my flight, the dinner and welcome snack were from Pasquale Jones. With their menu, you can choose three of the five small plates along with vanilla gelato for dessert.
I absolutely loved their vegetarian options and you know I chowed down on late summer Panzanella, burrata, and cavatelli.
It was definitely an elevated dining experience, and everything I had was premium.
My favorite thing was actually the Maldon Sea Salt Flakes Pinch Tin. Little details like this took the experience to the next level.
They had chocolate-covered cashews as a parting gift.
When it comes to the cocktail menu, I was pleasantly surprised. I tried a couple of Al Pastor margaritas and was impressed.
They offer a full menu of craft cocktails, which is a serious upgrade from the usual mini liquor bottle with a soft drink. The wine menu had an impressive array of options, too!
Note
As this was my second experience with the JetBlue Mint Business Class flight (my first being in December 2018), I got to sample the food on both flights. My December 2018 flight was from San Diego to New York.
As a note: I'm not sure if the food was different then because of the departing city or if they just changed up their partners since then.
Here's a little insight into their previous food offerings:
I got a culinary pack from New York City-based Milk Bar! This included the famous Milk Bar cookie, and since it was a red-eye flight, they also threw in Milk Bar's HardBody green juice and their famous bagel rounds.
Yum!

Overall Impressions
This is the best domestic business class flight by a long shot.
From beginning to end, every aspect of the flying experience is elevated. There are premium touch and well-planned perks that make every minute of flying time just a little bit nicer.
Based on my experience, it's well worth upgrading, especially if you can use points to make it painless.
Looking for more travel hacks and upgraded flying experiences? Keep on reading about How I Travel the World for Free on Credit Card Points.