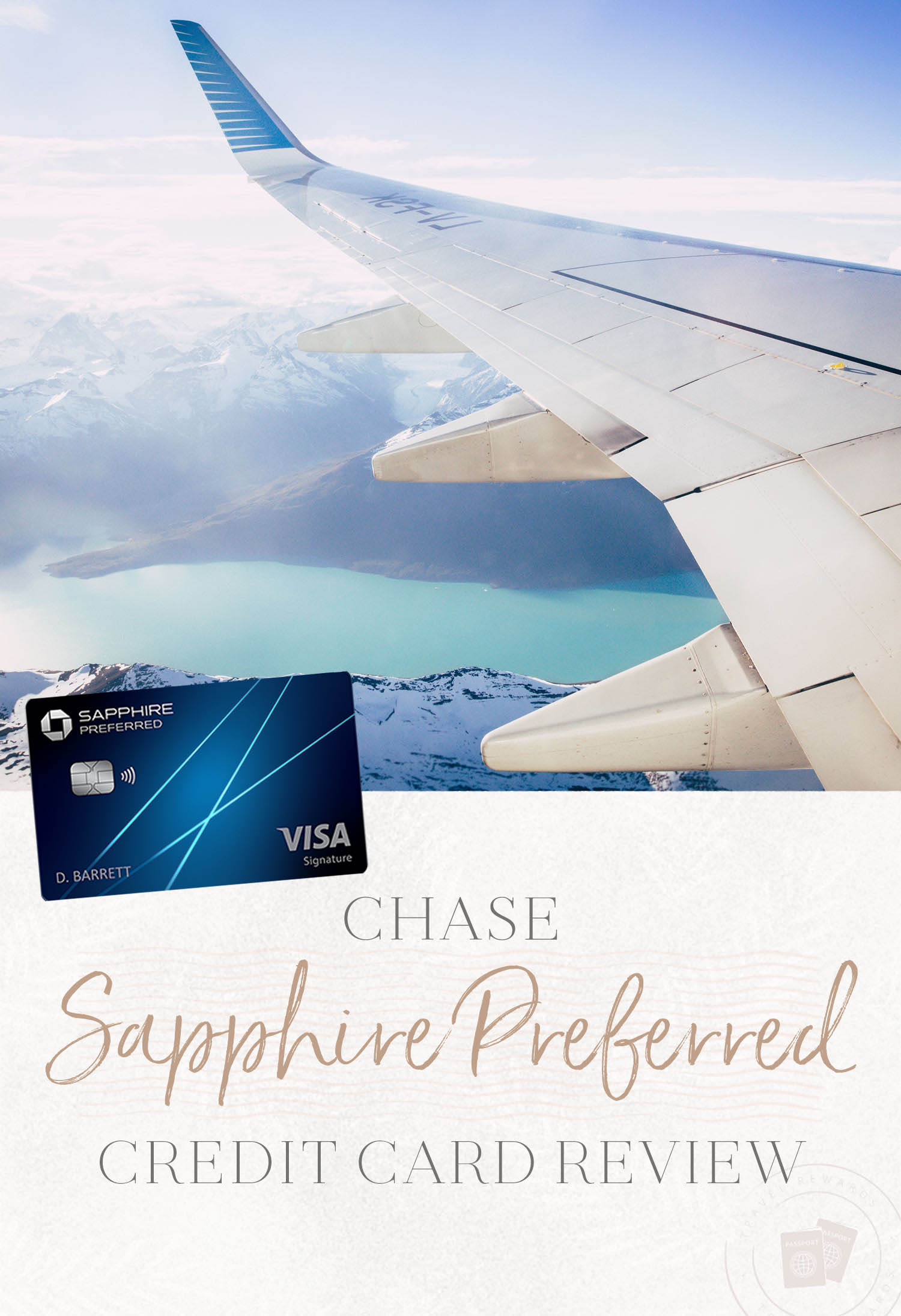 I've partnered with CardRatings to help recommend my favorite travel credit card products. The Blonde Abroad and CardRatings may receive a commission from card issuers if you choose to apply through these links. As always, my recommendations, opinions, and reviews are mine alone and have not been reviewed, endorsed, or approved by any of these entities.
The Chase Sapphire Preferred Card was one of the first-ever travel reward credit cards. Fast forward nine years later and it's still around, helping thousands of travelers earn miles and cash in free flights around the world—plus, it has one of the easiest-to-use redemption portals I've seen!
With easy point transfers and low fees, it's the perfect first-time credit card for travelers that want minimal confusion and maximum benefits.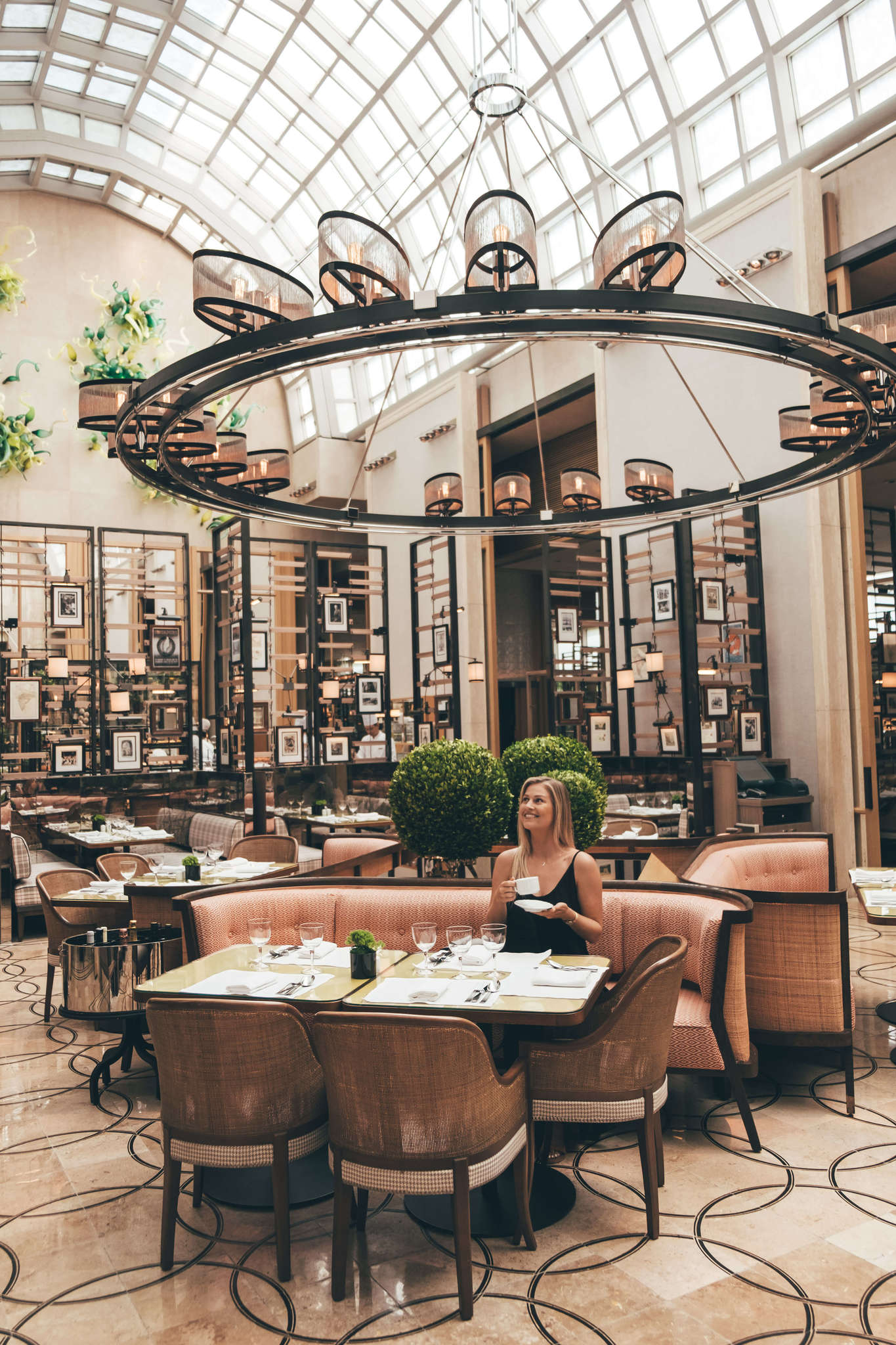 Ritz-Carlton Millenia Singapore
Sign-Up Bonus
When you sign up for the Chase Sapphire Preferred credit card, you'll receive a 60,000 points bonus after you spend $4,000 in the first three months of account opening. That's a $750 value when you redeem through Chase Ultimate Rewards!
Redeem your points through the Chase Ultimate Rewards program, and you can spend your miles on flights, hotels, cruises, and even car rentals, in any destination around the world.

Havana, Cuba
How to Earn Points
For every dollar that you spend on travel purchases (outside of the Chase Ultimate Rewards program), you'll earn 2x the points per dollar. The travel category defined by Chase is much broader than you think and offers a lot of flexibility, making it easy to earn points.
Along with airline tickets, hotels, and car rentals, you'll also get two points for every dollar you spend on bus tickets, taxis, limos, toll bridges, parking lots, and ride-sharing services like Uber and Lyft (yes, Uber counts!).
Plus, you'll earn 1 point per dollar on ALL other purchases!
When it comes to dining, you can earn points at fast food outlets, Michelin-rated restaurants, and everything in between. You can also earn bonus points at select bars and food delivery services.
New to travel reward credit cards?
Learn More and Apply!
This card has some of the best overall rewards for travelers and one that I recommend to most readers — learn how to apply for the Chase Sapphire Preferred!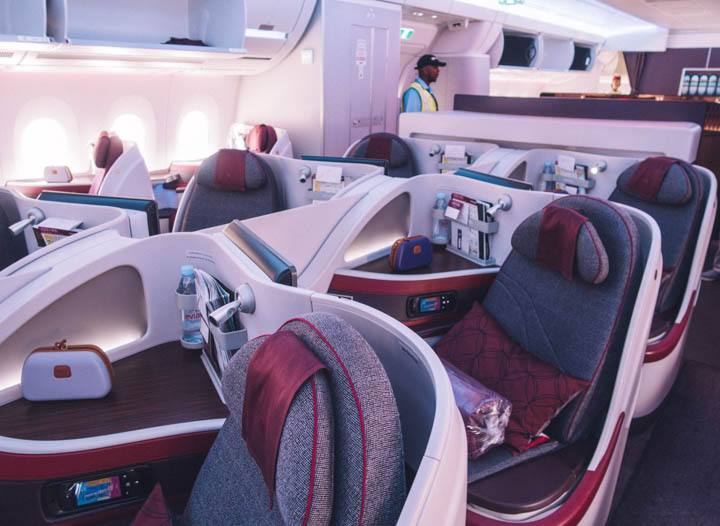 Qatar Business Class
How to Redeem Your Points
The reason I love Chase points is that the Ultimate Rewards program is super flexible, easy to understand, and you can use the points for just about anything. Plus, you aren't locked into a single loyalty program, you can go with the best deal!
When you're ready to redeem your points, log onto the Chase Travel Portal. You have three main options for redeeming your points: get cash back, travel redemption through Chase's Ultimate Rewards portal, or transfer the points to a travel partner.
Cash Back
If you want to maximize your points, you shouldn't opt for the cash back option. It will only get you a value of $0.01 per point, which is lower than you could get if you redeem your points for travel. You should also stay away from redeeming your points for gift cards, Apple products, or shopping on Amazon, as those offer the same (lower) value as getting cash back.
Travel Redemption
The second option, using Chase's travel portal, allows you to easily book travel directly through the Ultimate Rewards portal, where you're able to redeem points towards flights, hotels, rental cars, or experiences. With the Chase Sapphire Preferred card your points are worth more if you redeem them for travel than if you were to redeem for cash back.
Chase Travel Partners
Chase has teamed up with the following airline partners:
JetBlue
Emirates
British Airways
Southwest
Flying Blue (Air France + KLM)
Aer Lingus
Iberia
Singapore Airlines
Virgin Atlantic
United Airlines
You can also redeem your points with the following hotel partners:
Hyatt
Marriott
IHG
Ritz-Carlton
When is this option good? Redeeming points through the Ultimate Rewards travel portal makes the most sense if you're booking a hotel room with Marriott or IHG, a cheap flight, or if it would take more points to transfer to a partner loyalty program than just redeeming with the Chase portal. In addition, Chase lets you redeem points to partially cover a flight, hotel, etc., allowing you to pay the rest in cash, which is great if you have a small, random amount of points left over that you can't transfer.
Transfer Points to a Partner
The third option is to transfer your Chase Ultimate Rewards points to a travel partners' loyalty program — and this can offer the maximum value if you do your research beforehand, and you're interested in booking flights with your points!
Basically, all transfer ratios are 1:1, meaning that 1 Chase point equals 1 Airline/Hotel loyalty program point when you transfer. BUT, unlike Chase points, some airline/hotel points have a higher value per point when applied to their reward flights, meaning more miles for you. Research flight options and award-flight availability before you transfer. Also, keep in mind that you have to transfer in 1,000-point increments.
When is this option good? When you want to book a reward flight on British Airways, Iberia, Singapore Airlines, Southwest Airlines, United Airlines, or Virgin Atlantic. Also, transferring points to book a Hyatt hotel can be a great value.
For example, if you're looking to use your points for a business class flight experience, you can transfer as little as 95,000 miles to Singapore Airlines for a one-way Business Class ticket from LA to Singapore.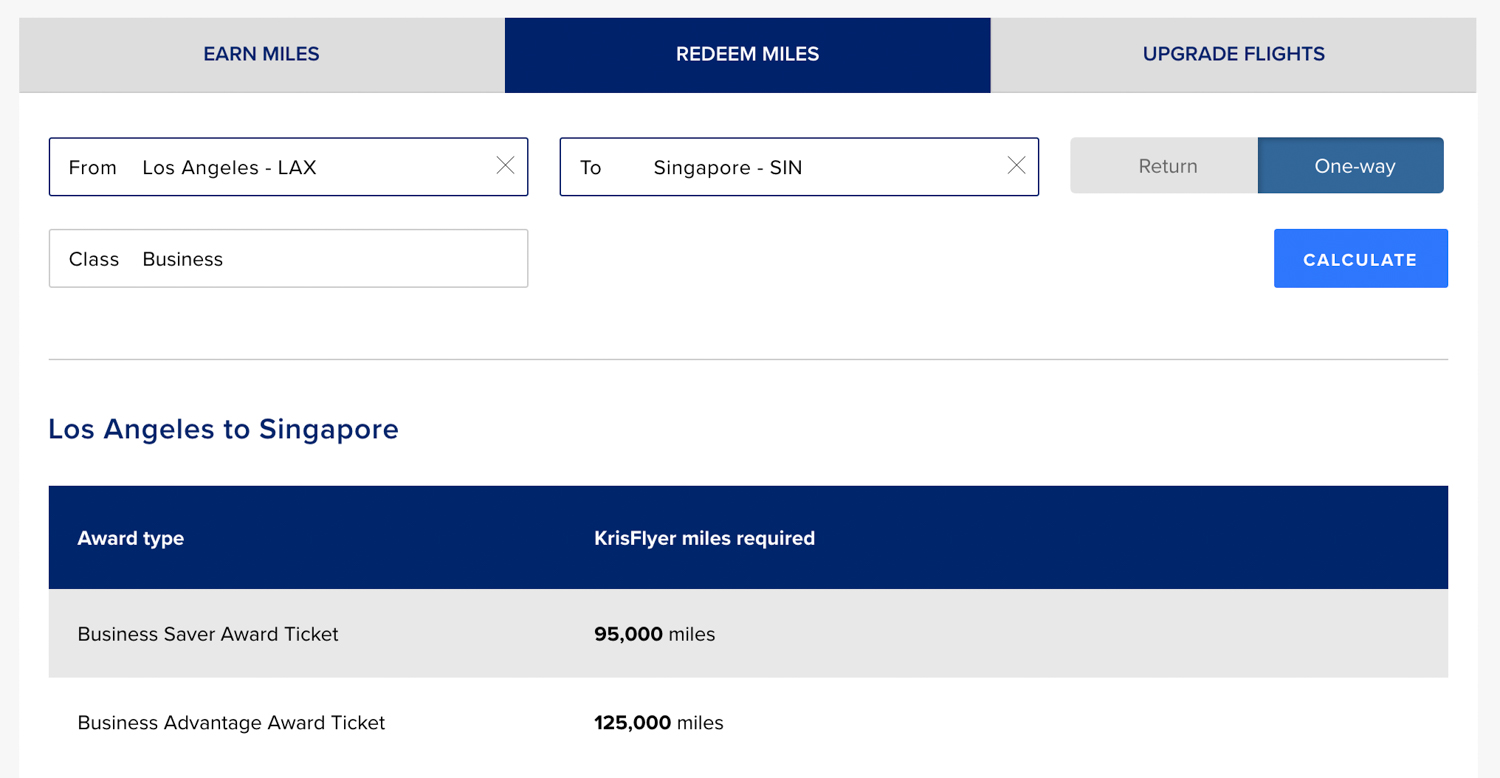 If you were to book directly on the Chase travel portal, you would require over 180,000 points for the same flight! Always do your research before booking, but you'll typically get a better value when transferring to a partner airline than booking flights via the Chase travel portal.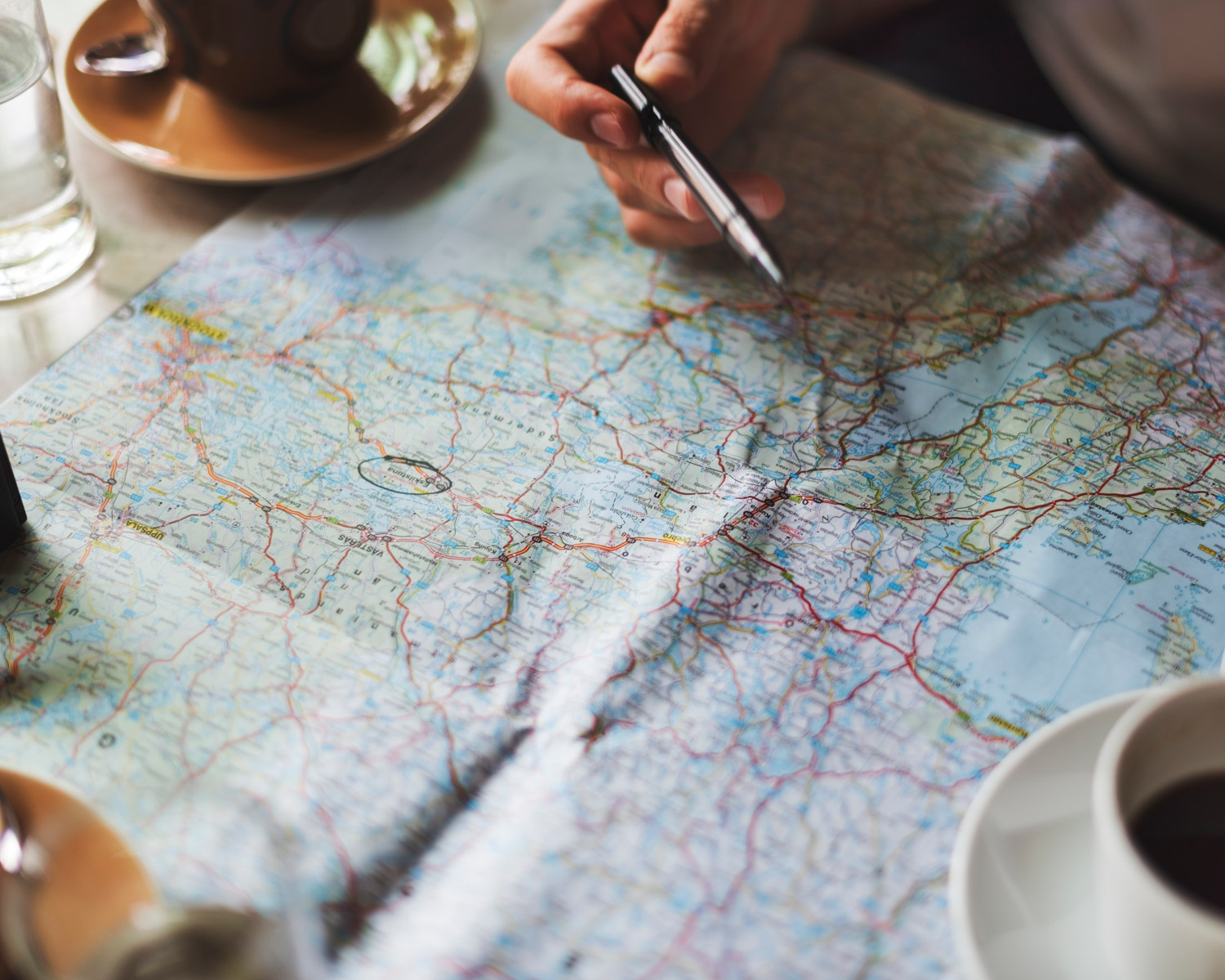 Travel Protection
Travel protection is where the Chase Sapphire Preferred card shines. You can receive primary rental car coverage, $500 per ticket in trip delay insurance, and $10,000 in trip cancellation insurance when the trip is purchased with an eligible Chase card or with rewards earned on an eligible Chase card.
It also includes $100 per day in coverage for up to five days in baggage delay insurance and up to $3,000 per person in lost luggage reimbursement. Finally, the card offers purchase protection up to $500 per claim and up to $50,000 per account.

Annual Fee
Like most travel credit cards, the Chase Sapphire Preferred card has an annual fee. The $95 annual fee is very reasonable, making it easy to test the card out and reap the benefits.

Overall
If you're ready to take the next step beyond a cashback credit card, or you want to get started in the travel credit card world, the Chase Sapphire Preferred card is the best first step. There's a reason it is still around after nine years, and it's not going anywhere anytime soon.
The Ultimate Rewards are super versatile and rather easy to understand when you're first getting acquainted with using points for travel.
While the Chase Sapphire Preferred may not have lounge access or other fancy benefits, it has a great sign-up bonus and a valuable point system—everything you need to start earning miles and jetting off around the world for free! If you're looking for a step up from the Chase Sapphire Preferred, with lounge access and lots of extra perks, check out the Chase Sapphire Reserve!

New to travel reward credit cards?