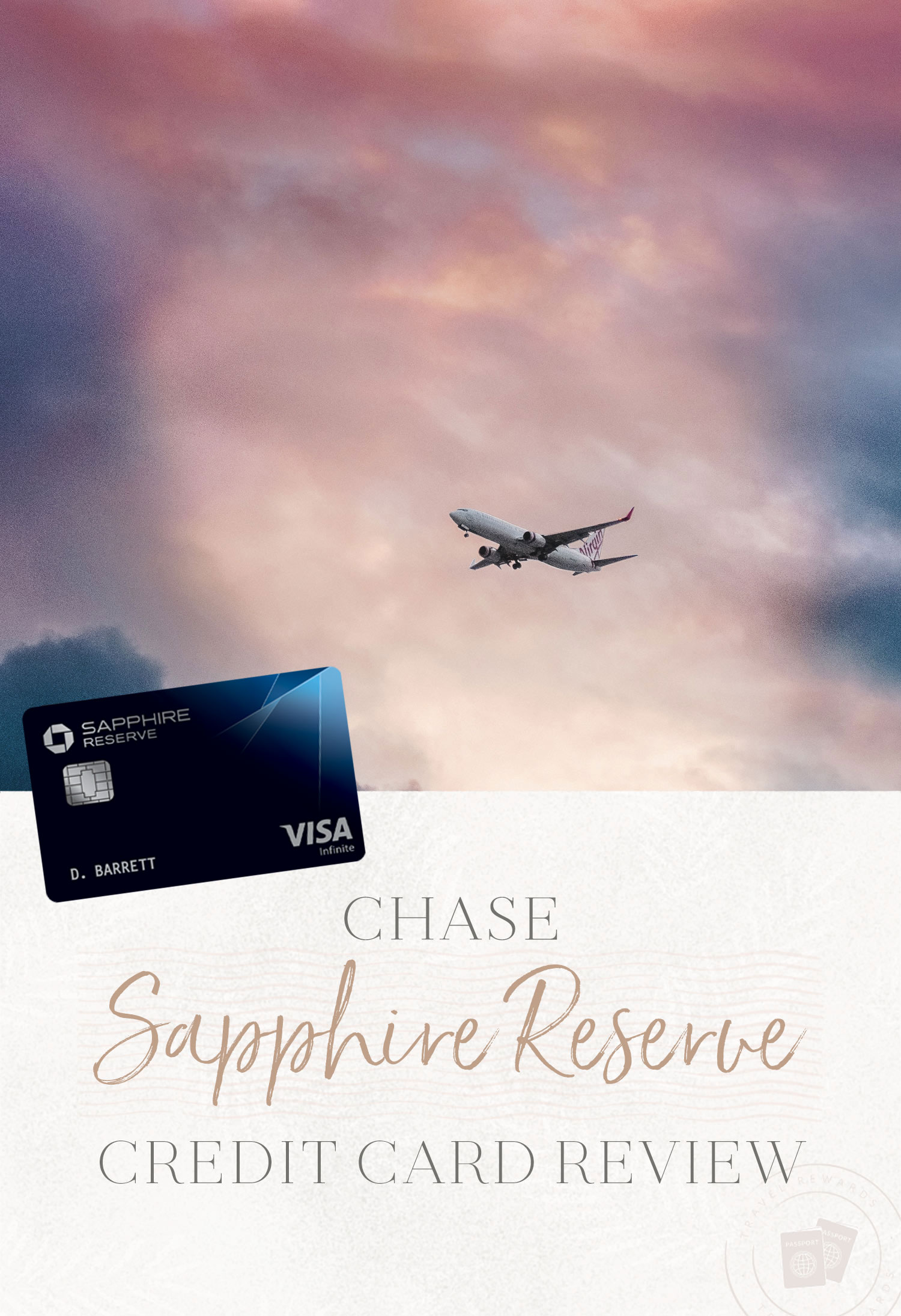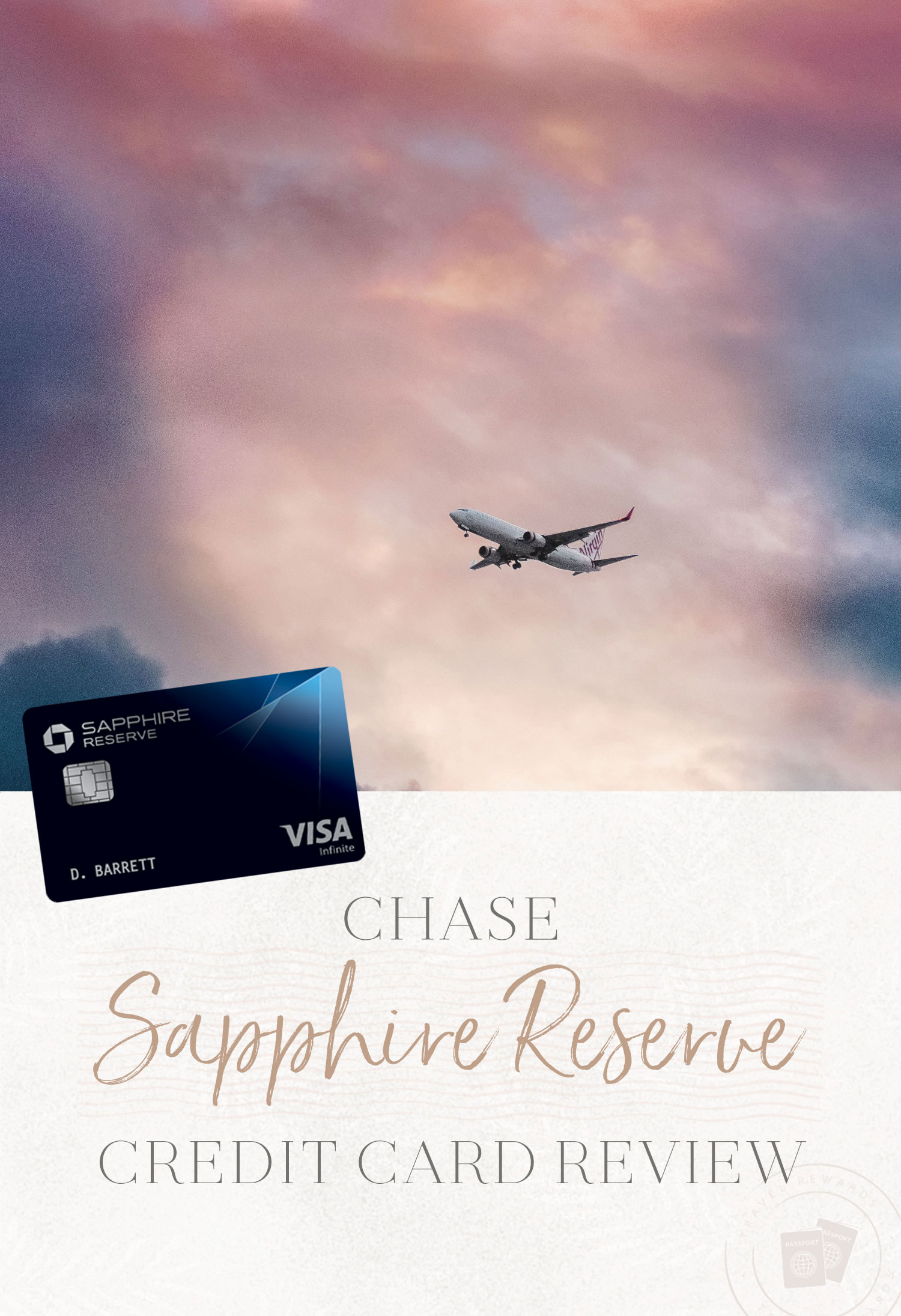 I've partnered with CardRatings to help recommend my favorite travel credit card products. The Blonde Abroad and CardRatings may receive a commission from card issuers if you choose to apply through these links. As always, my recommendations, opinions, and reviews are mine alone and have not been reviewed, endorsed, or approved by any of these entities.
Picking the right travel credit card isn't easy. There are so many different cards to choose from, each with its own reward schemes.
You'll want to consider their annual fee, sign-up bonus, perks, and how you can collect points to turn them into free flights to destinations around the world.
The Chase Sapphire Reserve card is a great option and has some of the best rewards for travelers. In fact, it's my favorite travel credit card! Want to know more about it to see if it's the right credit card for you?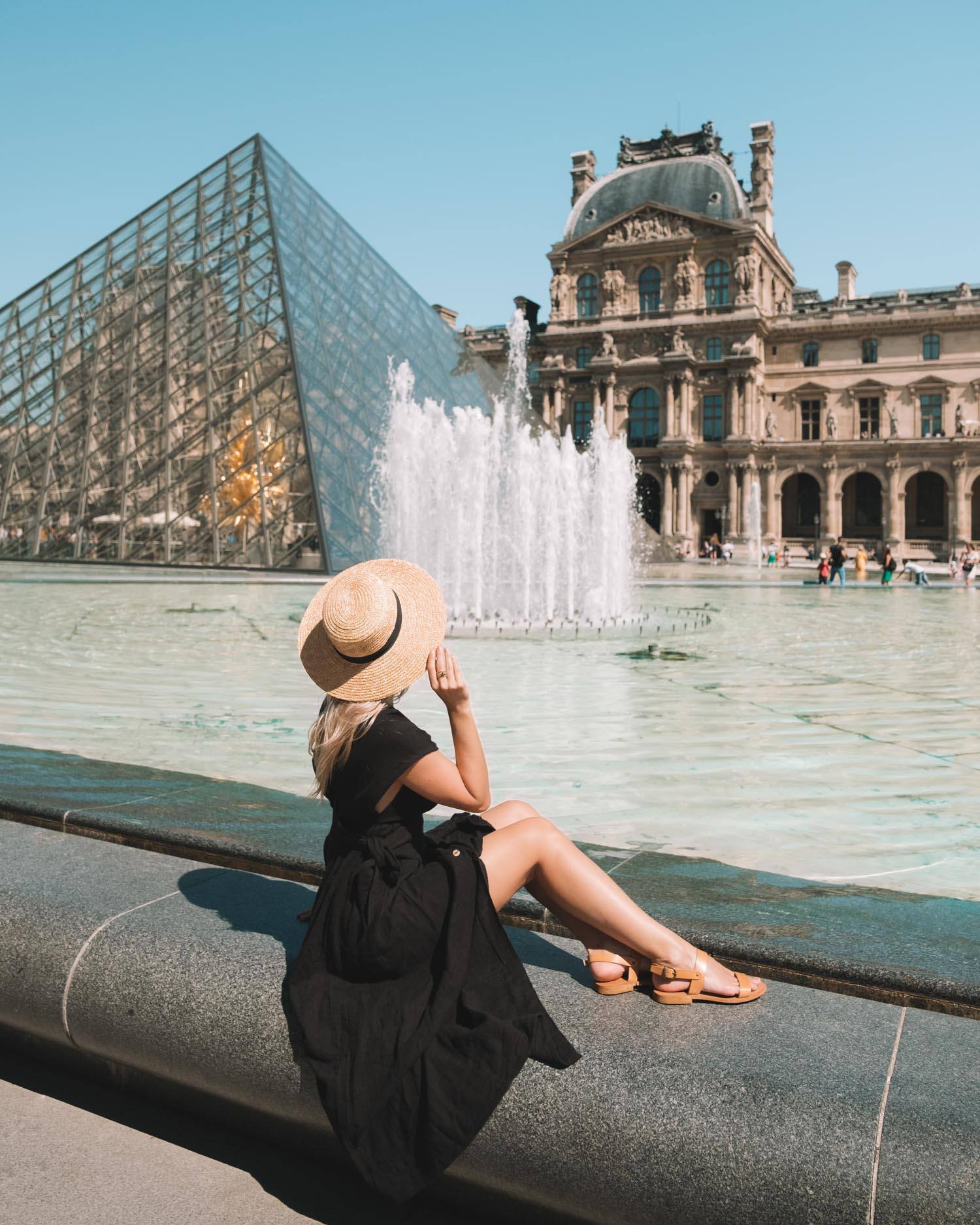 The Louvre, Paris
Sign-Up Bonus
One of the best parts of any travel credit card is the sign-up bonus. If you spend more than $4,000 within the first three months of activating your Chase Sapphire Reserve credit card, you'll get 50,000 points! That's worth $750 towards travel when you redeem through Chase Ultimate Rewards.
You can redeem your sign-up bonus points for flights, hotel rooms, rental cars, cruise vacations, and more.

Ritz Carlton Budapest
How to Earn Points
While the sign-up bonus is important, the earning of points on your purchases is what's going to matter in the long-run. So how many points do you get for each dollar spent?
With the Chase Sapphire Reserve card, you will earn 5x the points on all travel and dining expenses as well as 3x points on everything else immediately after earning your $300 travel credit (we'll go into this more later in the post).
This means that if you spend $1,000 a month on travel and dining, you'll receive 5,000 points a month which is 50,000 points a year!
Another major bonus? You'll get 10X the points on hotels and car rentals when you purchase travel through Chase Ultimate Rewards(R)!
New to travel reward credit cards?
Learn more and apply!
This card is a great option for frequent travelers, and those looking to step up their travel rewards and benefits.
Learn how to apply for the Chase Sapphire Reserve Credit Card!
KLM Business Class
How to Redeem Your Points
The Ultimate Rewards program is super flexible, easy to understand, and you can use the points for just about anything. Plus, you aren't locked into a single loyalty program, you can go with the best deal!
When you're ready to redeem your points, log onto your Chase Travel Portal. You have three main options for redeeming your points: get cash back, travel redemption through Chase's Ultimate Rewards portal, or transfer the points to a travel partner.
Cash Back
If you want to maximize your points, you shouldn't opt for the cash back option. That will only get you a value of $0.01 per point, which is lower than you could get if you redeem your points via the other two options. You should also stay away from redeeming your points for gift cards, Apple products or shopping on Amazon, as those offer the same lower value as cash back.
When is this option good? Never. 😉
Travel Redemption
The second option, using Chase's travel portal, allows you to easily book travel directly through the Ultimate Rewards portal, where you're able to redeem points towards flights, hotels, rental cars, or experiences. With the Chase Sapphire Reserve card, your points are worth more if you redeem them for travel. You get 50% more than if you were to redeem for cash back (the Chase Sapphire Preferred only gets 25% more!).
Chase Travel Partners
Chase has teamed up with the following airline partners:
JetBlue
Emirates
British Airways
Southwest
Flying Blue (Air France + KLM)
Aer Lingus
Iberia
Singapore Airlines
Virgin Atlantic
United Airlines
You can also redeem your points with the following hotel partners:
Hyatt
Marriott
IHG
Ritz-Carlton
When is this option good? Redeeming points through the Ultimate Rewards travel portal makes the most sense if you're booking a hotel room with Marriott or IHG, a cheap flight, or if it would take more points to transfer to a partner loyalty program than just redeeming with the Chase portal. Chase also lets you redeem points to partially cover a flight, hotel, etc., allowing you to pay the rest in cash, which is great if you have a small, random amount of points left over that you can't transfer.
Transfer Points to a Partner
The third option is to transfer your Chase Ultimate Rewards points to a travel partners' loyalty program — and this can offer the maximum value if you do your research beforehand, and you're interested in booking flights with your points!
Basically, all transfer ratios are 1:1, meaning that 1 Chase point equals 1 Airline/Hotel loyalty program point when you transfer. BUT, unlike Chase points, some airline/hotel points have a higher value per point when applied to their reward flights, meaning more miles for you. Research flight options and award-flight availability before you transfer. Also, keep in mind that you have to transfer in 1,000-point increments.
When is this option good? When you want to book a reward flight on British Airways, Iberia, Singapore Airlines, Southwest Airlines, United Airlines, or Virgin Atlantic. Also, transferring points to book a Hyatt hotel can be a great value.
For example, if you're looking to use your points for a business class flight experience, you can transfer as little as 95,000 miles to Singapore Airlines for a one-way Business Class ticket from LA to Singapore.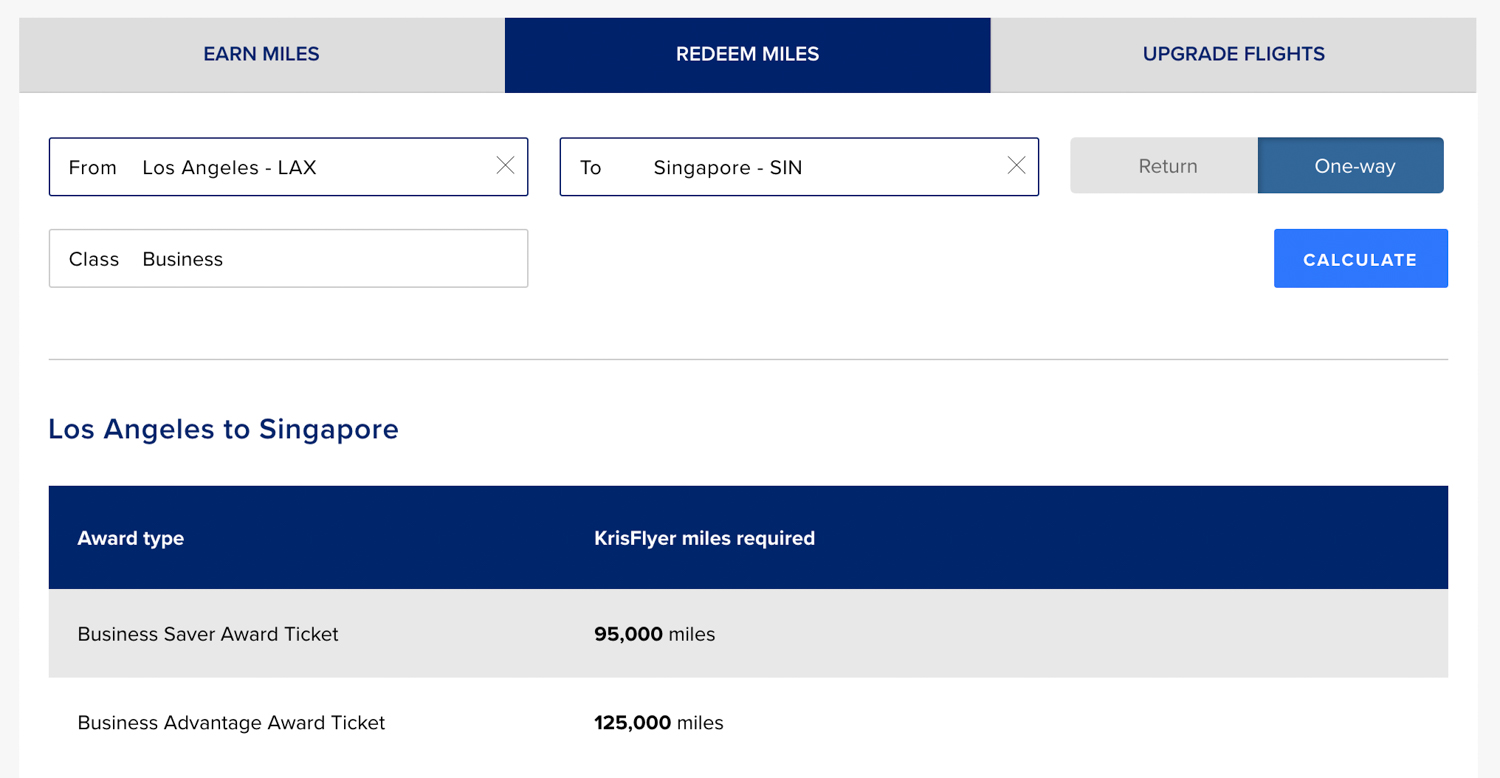 If you were to book directly on the Chase travel portal, you would require over 180,000 points for the same flight! Always do your research before booking, but you'll typically get a better value when transferring to a partner airline than booking flights via the Chase travel portal.


Sydney Opera House
Bonus Benefits
Annual Travel Credit: With the Reserve card, you get an annual $300 travel credit that can be applied towards purchases that qualify as travel expenses. You don't need to specify what kind of travel you want to use it on because Chase will automatically credit your account on purchases that are eligible.
Priority Pass Lounge Access: The Priority Pass Select membership gives you access to more than 1,300+ airport lounges across the world. Some examples include the Alaska Lounge at JFK, the SkyTeam Lounge at London Heathrow, the Star Alliance Lounge at Charles de Gaulle in Paris, and the SATS Premier Lounge at Singapore. For $75, you can add an authorized user to your Reserve account so that they can also take advantage of your lounge perks!
Application Fee for TSA PreCheck or Global Entry: There's nothing better than skipping the TSA lines at the airport. With the Sapphire Reserve card, they will reimburse you for Global Entry or TSA PreCheck when it's charged to the card (up to $100). Global Entry includes the TSA PreCheck, so that's the better option if you have yet to sign up. The option is only available to cardholders once every four years so if you've already enrolled, you can use the credit to cover a family or friend's application fee.
Visa Infinite Perks: The Sapphire Reserve card is a Visa Infinite card which means you'll have access to a selection of perks. This includes car rental insurance, trip cancellation, and delay coverage, lost luggage reimbursement, a concierge service, and access to the Luxury Hotel & Resort Collection. You'll get benefits like room upgrades, early check-in, and late checkout, and free WiFi at over 900 hotels!
DoorDash delivery: Cardholders are eligible for a total of $120 in DoorDash credits and a free year of DashPass.
Lyft Pink membership: Cardholders can gain access to a Lyft Pink membership which offers 15% savings on all car rides, priority airport pickups, surprise offers, relaxed cancellation fees and more. Sapphire Reserve cardmembers will now automatically earn 10x total points every time they use their card for a Lyft ride through March 2022.

Annual Fee
Compared to other travel credit cards, the annual fee for the Chase Sapphire Reserve card is pretty steep. It's $550 per year (up from $450 in 2019), but all of the travel credits and perks makes it worth it for anyone who frequently travels.
One of the biggest things to note is that the Chase Sapphire Reserve card offers 50% more value for your points if you redeem them for travel.
I'll break down the benefits of this card so you can see that the rewards actually justify the higher annual fee!
If $550 is a bit too much for you to swallow, the Chase Sapphire Preferred card has a lower annual fee, and features the same flexible and versatile Ultimate Rewards points.

Overall
The Chase Sapphire Reserve credit card is hands down my favorite travel reward credit card, and I carry it with me everywhere I go. It's perfect for anyone who travels frequently or is a big spender.
While the $550 annual fee seems high, the 3x points for travel and dining, the travel protection, and the increased travel redemption value (50%) make it worth it for frequent travelers!

New to travel reward credit cards?