I've partnered with CardRatings to help recommend my favorite travel credit card products. The Blonde Abroad and CardRatings may receive a commission from card issuers if you choose to apply through these links. As always, my recommendations, opinions, and reviews are mine alone and have not been reviewed, endorsed, or approved by any of these entities.
In the past few years, Chase has continued to impress credit card users with their new travel rewards cards. First, it was the Chase Freedom Unlimited Card, then the Chase Sapphire Reserve Card and Chase Sapphire Preferred Card, and lastly, the Chase Ink Business Preferred Credit Card.
If you're a small business owner with a lot of expenses and you're looking to maximize your earning potential and unlock some serious rewards, this might be the card for you! It's perfect for big spenders and has lower fees compared to the Business Platinum® Card from American Express without skimping on perks.

French Polynesia
Sign-Up Bonus
If approved for the card, you are eligible for up to 100,000 points after you spend $15,000 on purchases within the first three months from account opening.
While 100,000 points is an incredible sign-up bonus, the $15,000 spending requirement (for the sign-up bonus points) is higher than other rewards cards that also have a $95 annual fee. But if you're running a small business or you have a lot of expenses in a month, you'll easily be able to reach this goal.
It's a favorable bonus for a low annual fee!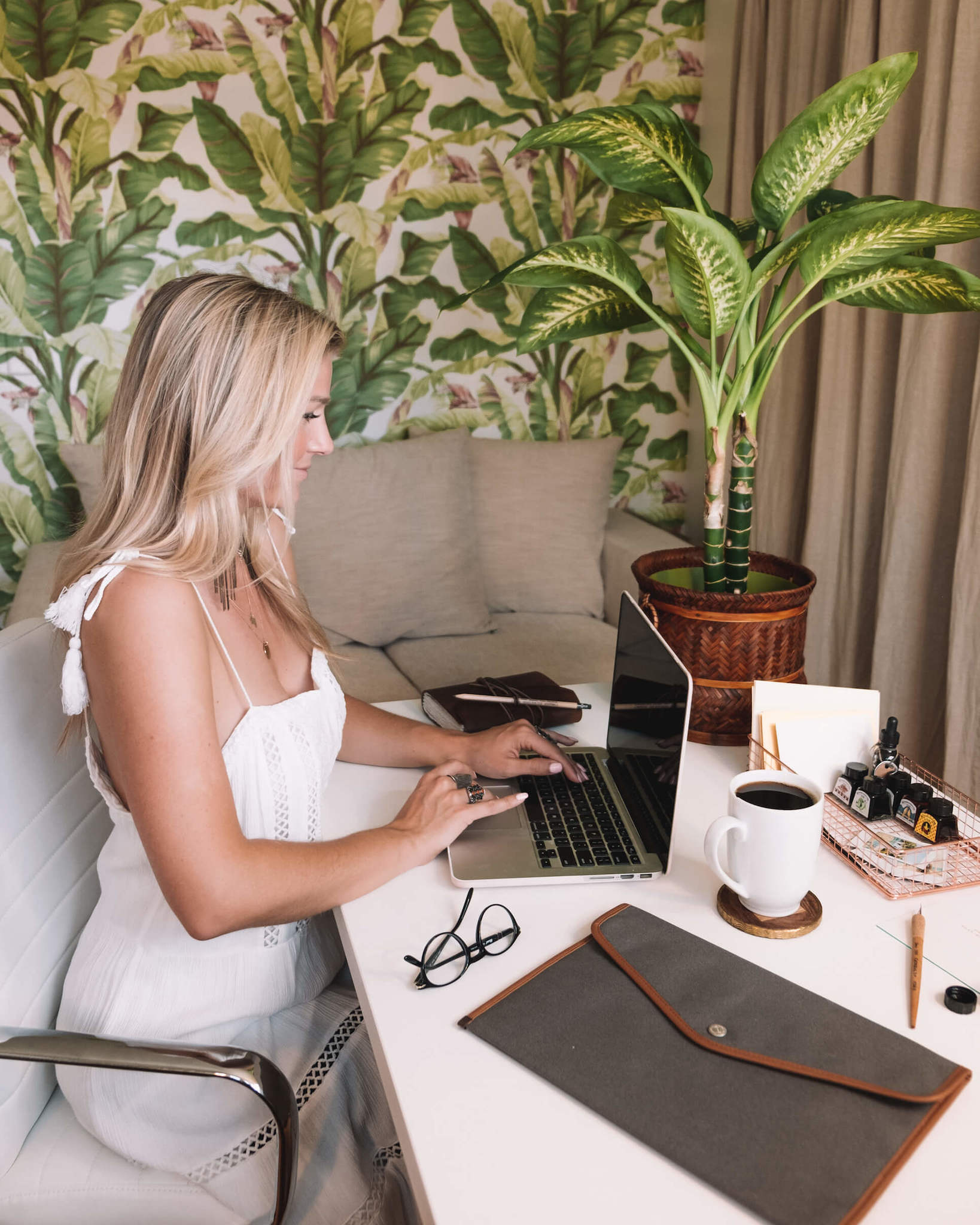 How to Earn Points
For the first $150,000 spent in purchases, you will earn 3 Ultimate Rewards points for every one dollar spent on travel, shipping, internet, cable, phone services and advertising purchases (social media and search engines). 
If you happen to max out the $150,000 in these categories, you'll receive a total of 450,000 Ultimate Reward points! Plus, these thresholds will reset each year, on your card anniversary.
Anything that is not within those categories will still earn you points, at one point per dollar spent, which is pretty standard across reward credit cards.
Helpful Note: After you hit the $150,000 threshold, all purchases made will drop down to one point per dollar spent.
New to travel reward credit cards?
Learn More and Apply!
Earn points for your business expenses, and turn those points into cashback, travel, and more — learn how to apply for the Chase Ink Business Preferred Card!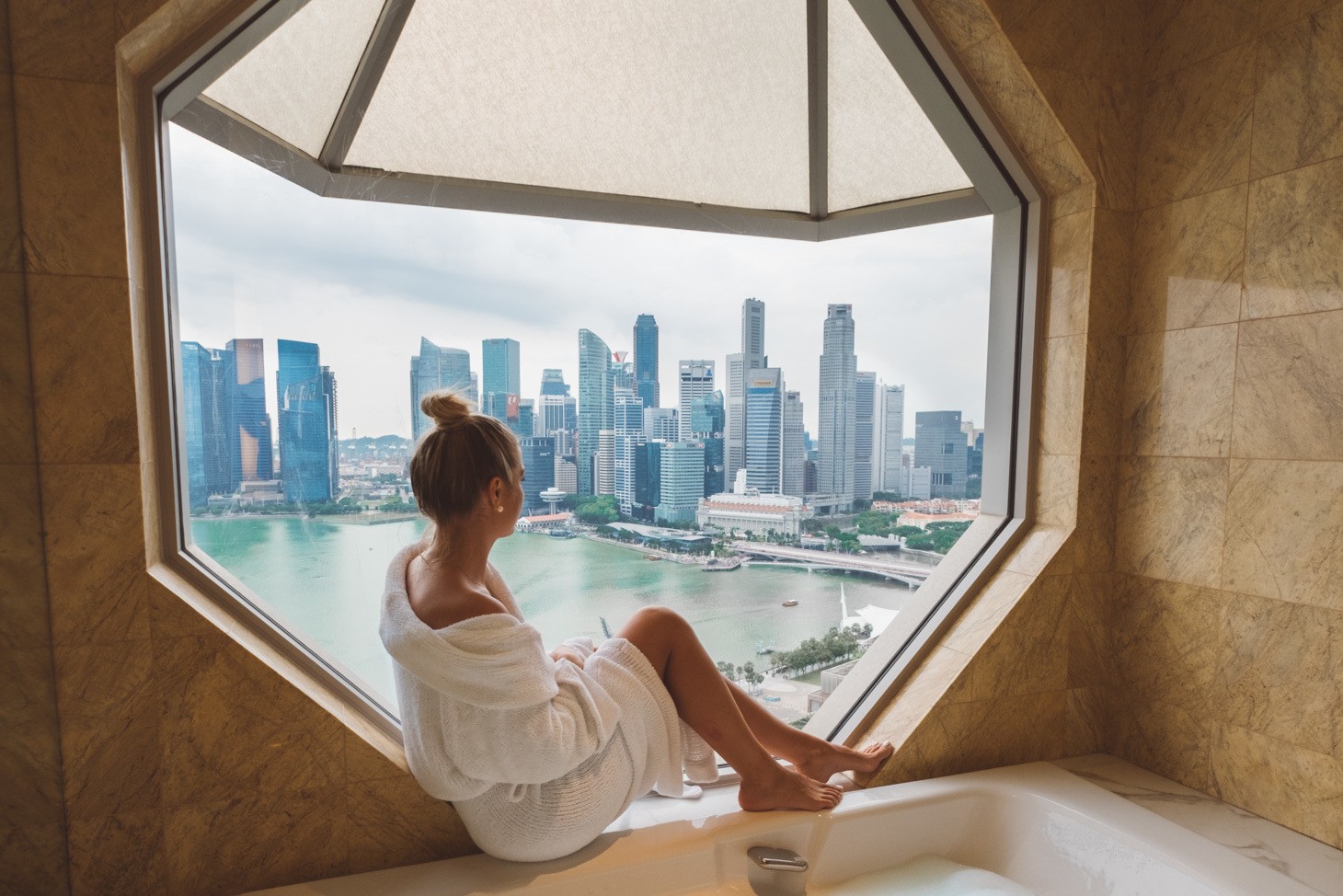 Ritz Carlton Millenia Singapore
How to Redeem Your Points
The Ultimate Rewards Program is filled with a lot of valuable options—the program is super flexible, easy to understand, and you can use the points for just about anything. Plus, you aren't locked into a single loyalty program, you can go with the best deal!
Chase has teamed up with nine airline partners including JetBlue, British Airways, Southwest, Flying Blue (Air France + KLM), Aer Lingus, Iberia, Singapore Airlines, Virgin Atlantic, and United Airlines, as well as 4 hotel partners including Hyatt, Marriott, IHG and Ritz-Carlton where you can redeem your points for some crazy good value.
Check out my tips for redeeming and maximizing your Chase Ultimate Rewards points on my Chase Sapphire Reserve Card review!

Provence, France
Bonus Benefits
Cell Phone Protection: If you drop your phone or lose it frequently, the Ink Business Preferred Card is a great option for you. When you charge your phone bill to the card, you and eligible employees on the plan receive up to $600 for damage or theft. You're allowed three claims (up to $1,800 in a 12-month period with a $100 deductible for every claim). Slip away, ole' butterfingers!
Trip Cancellation: Let's be honest, life happens, and sometimes we have to cancel trips. Whether it be an illness or weather issue, you're eligible for up to $5,000 of coverage for prepaid, nonrefundable travel that is purchased on an eligible Chase card.
Primary Rental Car Coverage: Renting a car can also be a huge liability. Accidents can happen and, if you aren't covered, you could end up paying most of the repairs out of pocket. Luckily, with the Ink Business Preferred card, you're covered for theft and damage within the US and most countries (so long as you are traveling for work). This means you won't have to file a claim with your own insurance and your rate won't increase.
Purchase Protection: Along with the phone coverage, you will also receive purchase protection. If an eligible item is damaged or stolen within 120 days after purchase, you're covered for up to $10,000 per claim ($50,000 per account). Though it can't be used often, it's a great back up in those "in-case-of-emergency" situations.

Overall
The Ink Business Preferred Card has quickly become one of Chase's most popular cards and for a good reason. The sign-up bonus is one of the highest I've seen, and if you're spending a lot of money on the four bonus categories, you'll rack up those reward points in no time.

New to travel reward credit cards?