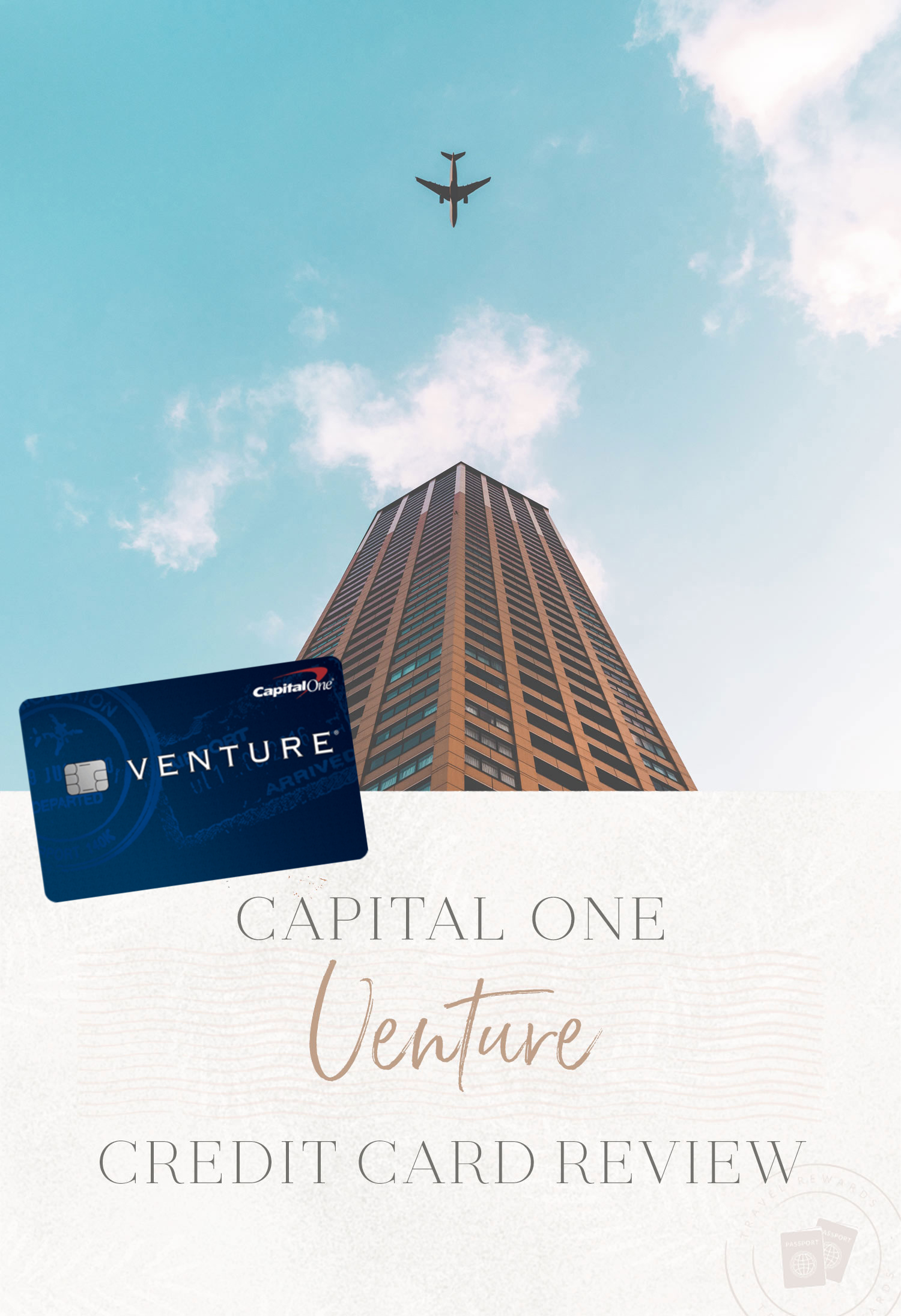 Thank you to Capital One for sponsoring this post. As always, thoughts and opinions expressed here are entirely my own.
If you're going to spend money, why not earn miles at the same time? If you love to travel as much as I do, a travel rewards credit card is a no-brainer.
Using travel reward credit cards has truly changed the way I travel. They help you travel on a budget, travel more comfortably on long-haul flights, and afford those bucket list-worthy trips you may not otherwise be able to take. While I started traveling on a budget years ago, I've learned how essential it is to build up points that I can use to redeem for free flights, hotel rooms, and more.
Over the years, I've crossed huge bucket list destinations off my list. I've even relocated to South Africa and now call Cape Town my home away from home, so as you can imagine, being based in one of the farthest destinations on earth doesn't make for quick flights home to California (or really anywhere for that matter)!
And with travel credit cards, I've flown myself on points from LA to Bogota, Colombia, and then to Ecuador to explore The Galapagos Islands—that was my first big trip where I flew in business class for free. In the last year, I've flown myself around the world on points— I flew from Hong Kong to LA to see my family earlier this year, then I flew from LA to Paris over the summer to explore more of the French countryside, and then back to Cape Town, ALL on points. On numerous trips, I've also upgraded a cheaper economy seat to business class using my points.
That brings me to the Capital One Venture travel credit card—the newest addition to my wallet! The card was voted a 2021 Best Travel Credit Card for Flexible Options by CardRatings.com.

 Earn Points on (Literally) Anything
Use your daily expenses to your advantage and let them help you afford your dream trip! The Capital One Venture travel credit card lets you earn miles from any purchase. There's no limit on how many miles you can earn in a year or how you earn them.
Use it for your everyday purchases like monthly grocery shopping, Christmas presents or filling up gas.
New to travel reward credit cards?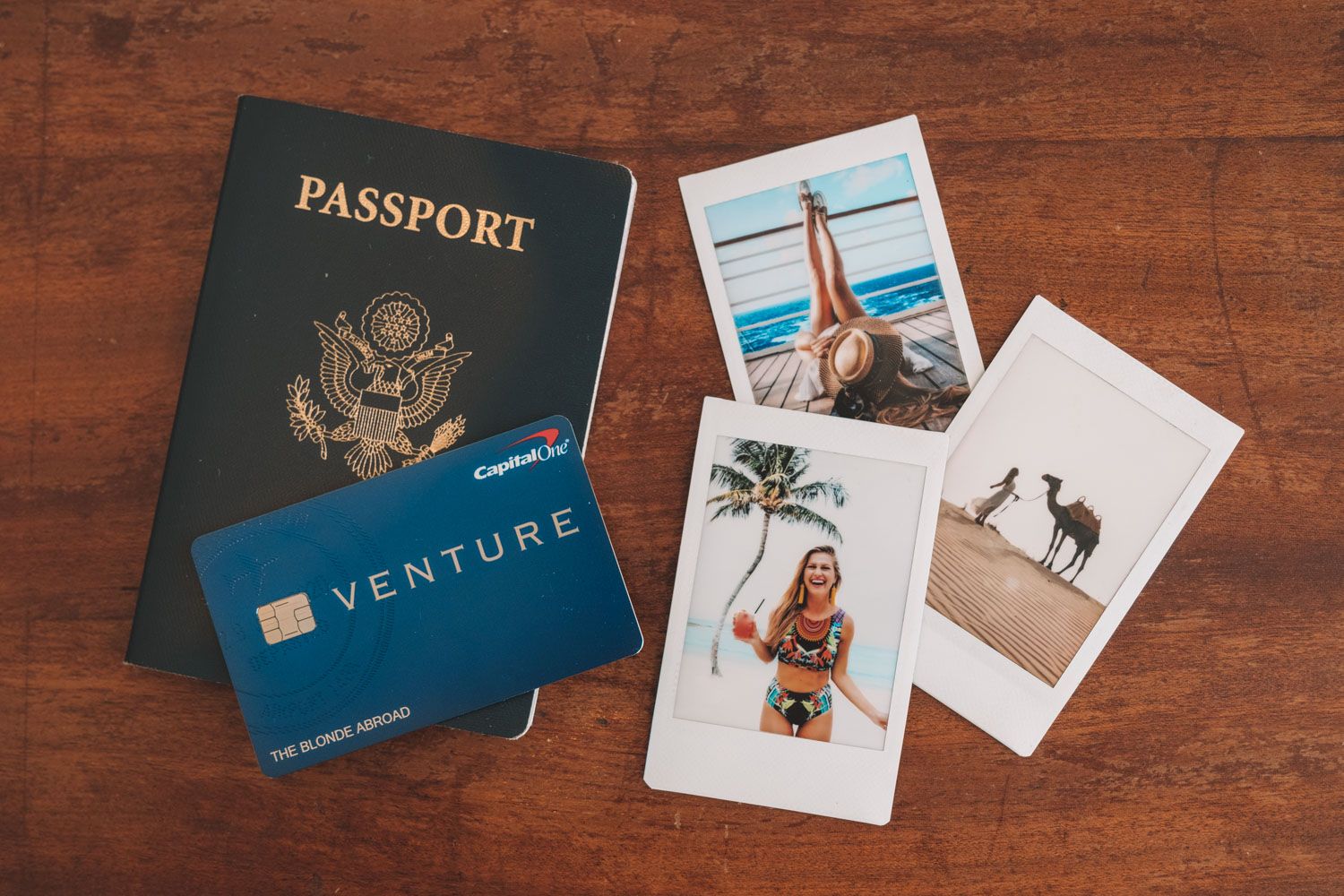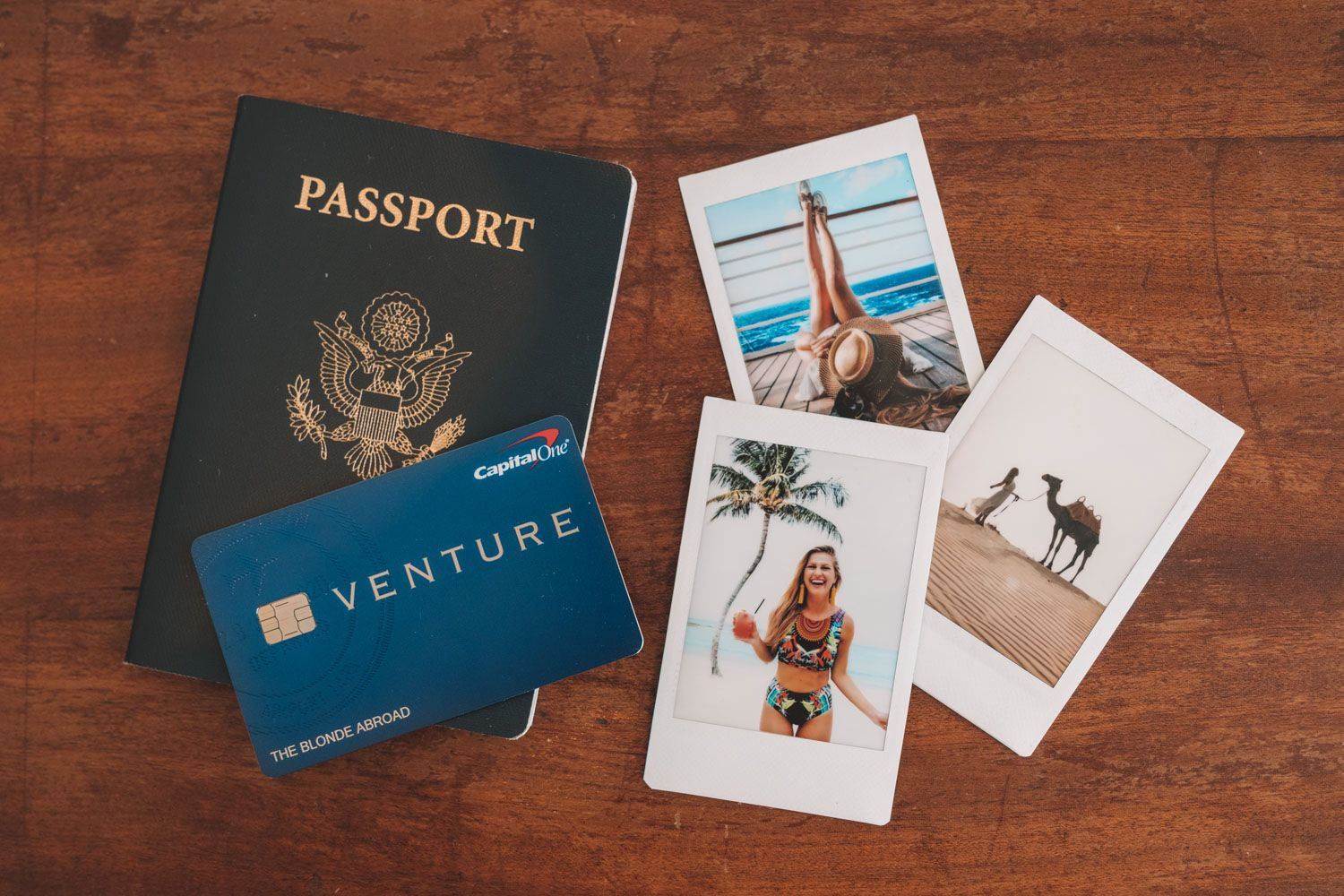 Sign Up Bonus
Got some big purchases coming up with the holiday season? There's no better time to sign up for the Venture travel credit card.
You can earn 75,000 bonus miles when you spend $4,000 on purchases in the first 3 months of your account opening. That's about $750 in travel rewards.

Transfer Directly to Airline Partners
This is probably my favorite benefit of this card, and one that I think is SO beneficial to budget travelers. Once you have accumulated Venture miles, you can transfer them directly to over a dozen of Capital One's new travel loyalty programs. You can take the Venture Miles you've earned, from buying (literally) anything, and transfer them at a rate of 2 Venture miles to 1.5 airline miles for most airlines, and 2 to 1 for Emirates and Singapore Airlines.
You can redeem Venture miles with the following airline loyalty programs: Aeromexico (Club Premier), Air Canada (Aeroplan), Air France and KLM (Flying Blue), Alitalia (MilleMiglia Program), Avianca (LifeMiles), ALL Accor Live Limitless, Cathay Pacific (Asia Miles), Emirates (Emirates Skywards), Etihad Airways (Etihad Guest), EVA Air (Infinity MileageLands), Finnair (Finnair Plus), JetBlue (TrueBlue), Qantas (Qantas Frequent Flyer), and Singapore Airlines (KrisFlyer).
With this new feature, you can book airline tickets (including first and business class), upgrade flights, top off mileage accounts for cheaper bookings, and more!
I think my favorite way to use miles is to upgrade flights from economy to business or first class for a more comfortable long-haul flight.

Additional Perks
TSA Pre-Check / Global Entry: Receive a credit of either $100 for Global Entry or $85 for TSA PreCheck with your Venture card. If you don't use this perk for yourself, you can use it to pay for a friend or family member's application fee.
Global Entry has been a lifesaver for me—I couldn't recommend it more for frequent travelers! Skip those long security lines in a breeze.
Travel Accident Insurance*: Use your Venture card to purchase your flight, and you'll automatically get travel accident coverage of up to $250,000 through Visa Signature Benefits.
Lost Luggage*: You can be reimbursed for lost luggage expenses of up to $3,000.
Secondary Auto Rental Coverage*: You can be covered for damage from collisions, vandalism, and theft.
Extended Warranty Protection*: This perk will double the manufacturer's warranty by one extra year on warranties of three years or less. Your maximum claim amount is $10,000 and $50,000 per cardholder.
Purchase Security*: On eligible items purchased with your Capital One Venture you can replace, repair, or be reimbursed if an item is stolen or damaged within 90 days of its purchase date. You can submit a claim of up to $500 per item and $50,000 per cardholder.
*See your Visa Signature Guide to Benefits for full details.

Annual Fee
The annual fee for the Capital One Venture travel credit card is $95.
I know that one of the biggest concerns when getting a new travel credit card is the annual fee, and I get it, but I always encourage you to look at the travel benefits you receive from a card, in exchange for that $95. I've always found that the annual fee is very reasonable for the benefits and miles that I can rack up!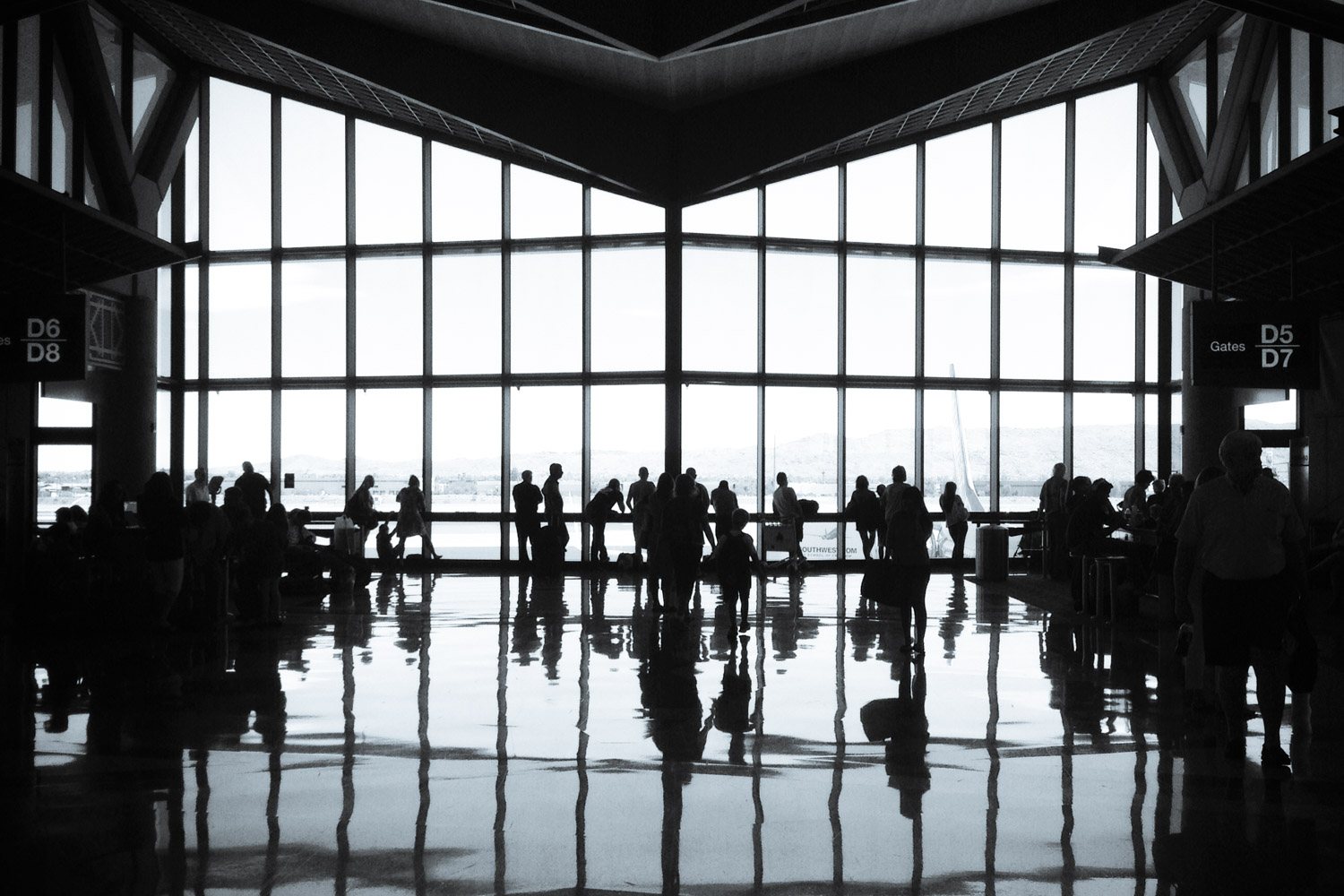 Start Earning Miles
If you're still not sure it's the card for you, check out my Travel Reward Credit Card recommendations where you will find all of the information that you need to help you make the decision. It's important that you understand all the benefits and financial obligations before opening a new travel credit card.
If you don't have a travel rewards credit card, I highly suggest you look into it. They make traveling all that much easier (and cheaper in the long run)!

I get really excited to know that my everyday purchases are contributing to my travel goals and making it possible to go on these trips that I've wanted to do for years.

New to travel reward credit cards?