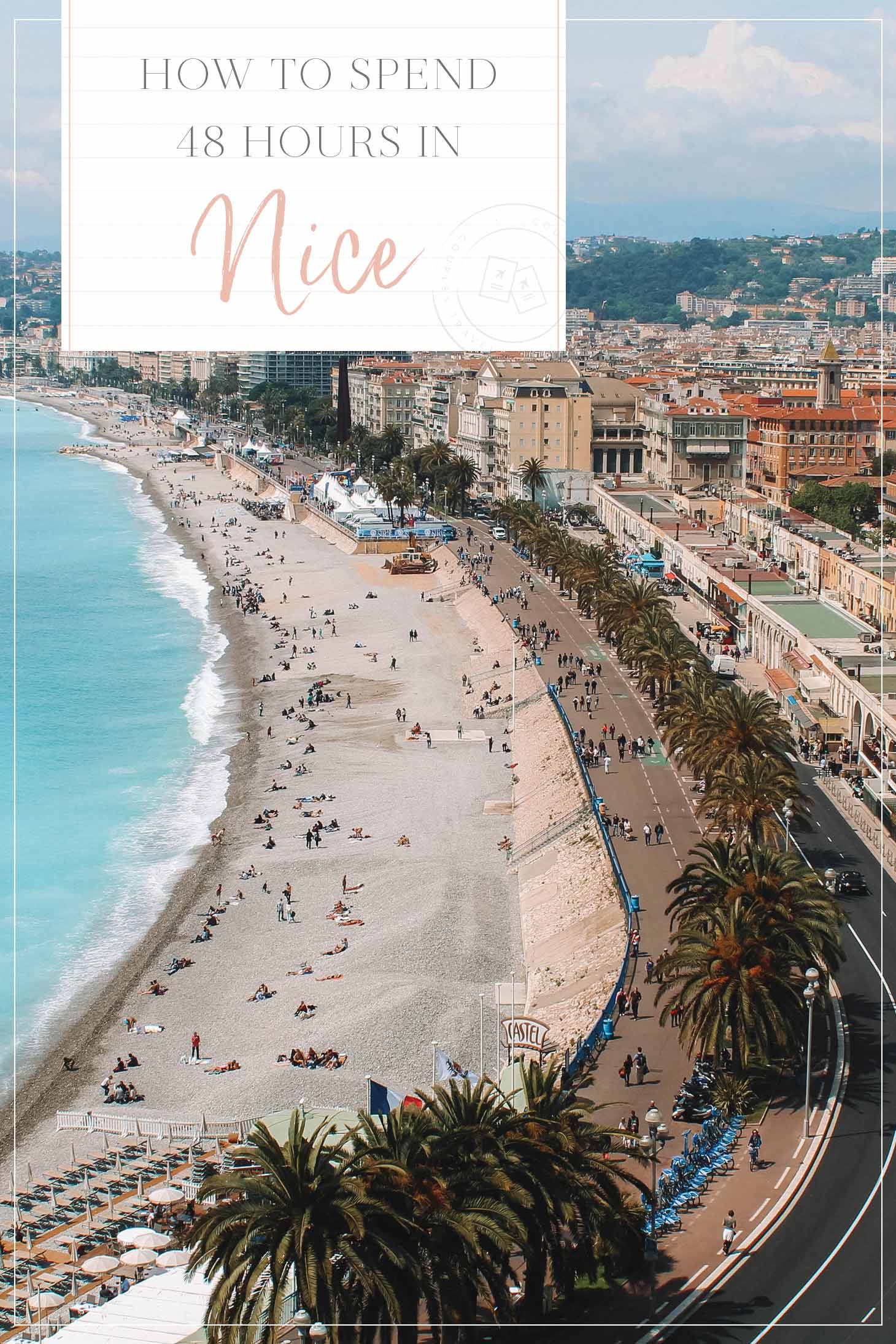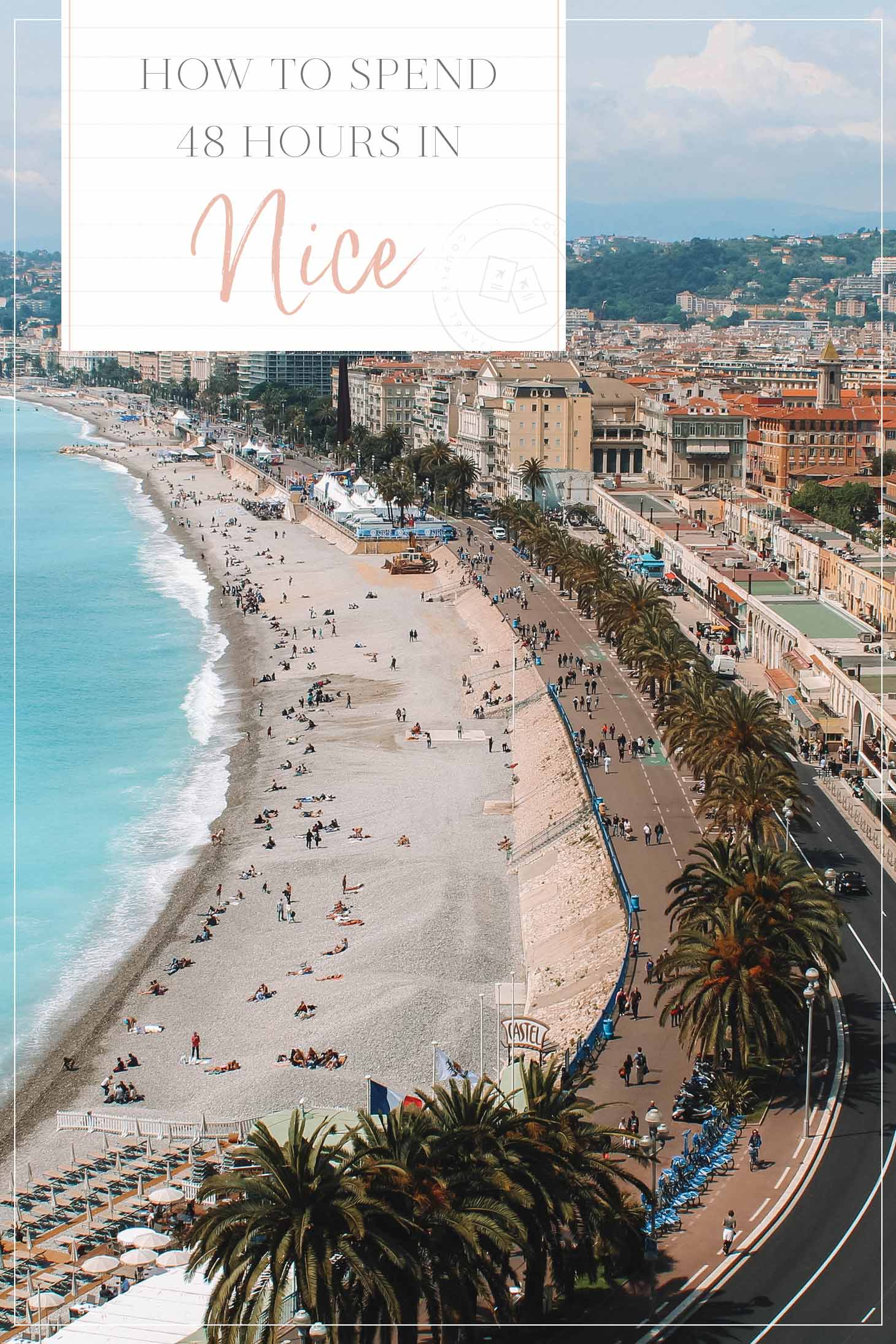 Located on the French Riviera, Nice has everything you need for a quintessential weekend away. It boasts year-round sunshine, gorgeous beaches, an intriguing history, museums, and a booming restaurant scene.
Plus, it's a city for all budgets and more affordable than its glamorous neighbors Cannes and St. Tropez. While there are many things to do in Nice, there are some absolute essentials you need to keep in mind if you're visiting with a limited amount of time.
Here is my guide to 48 hours in Nice, France!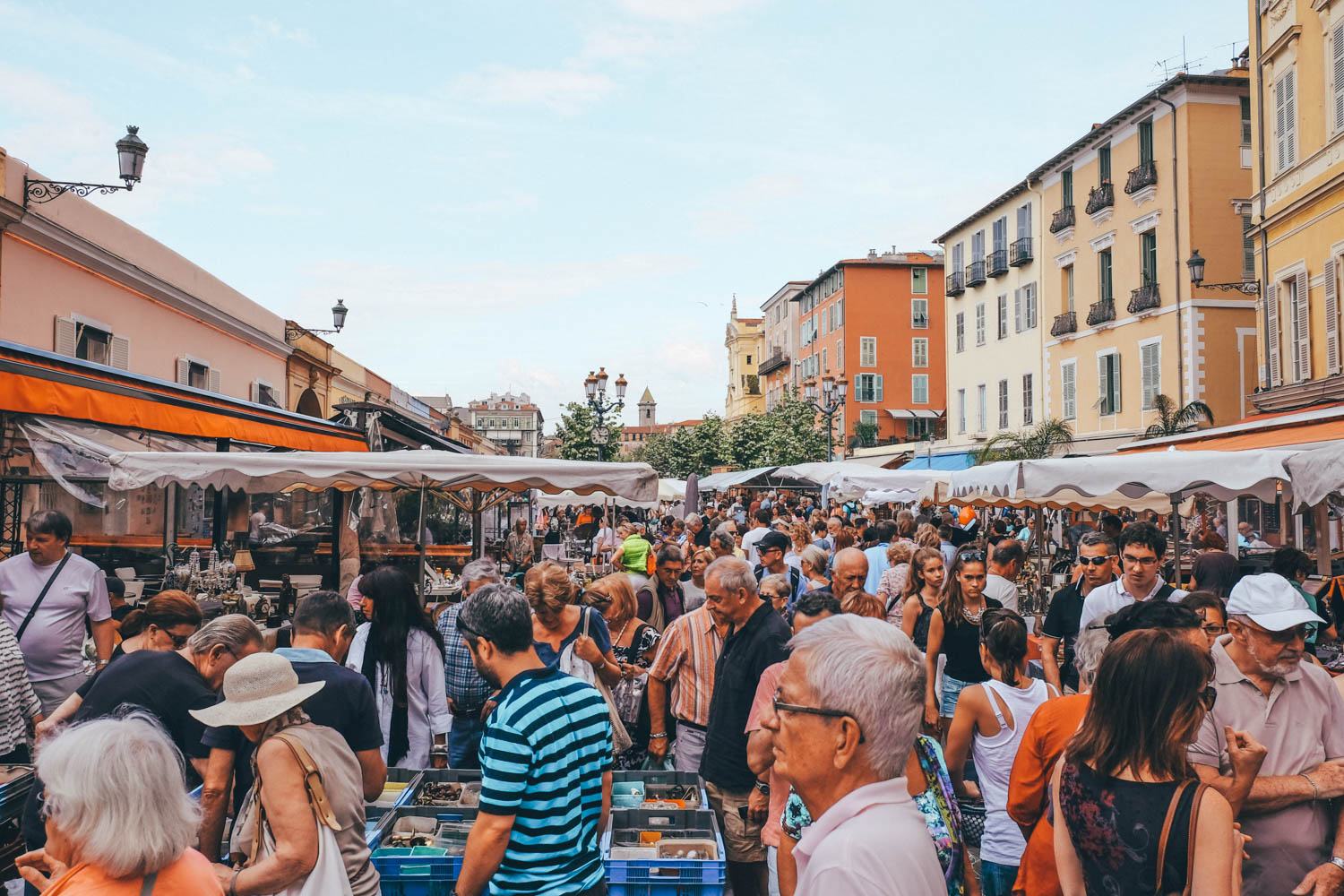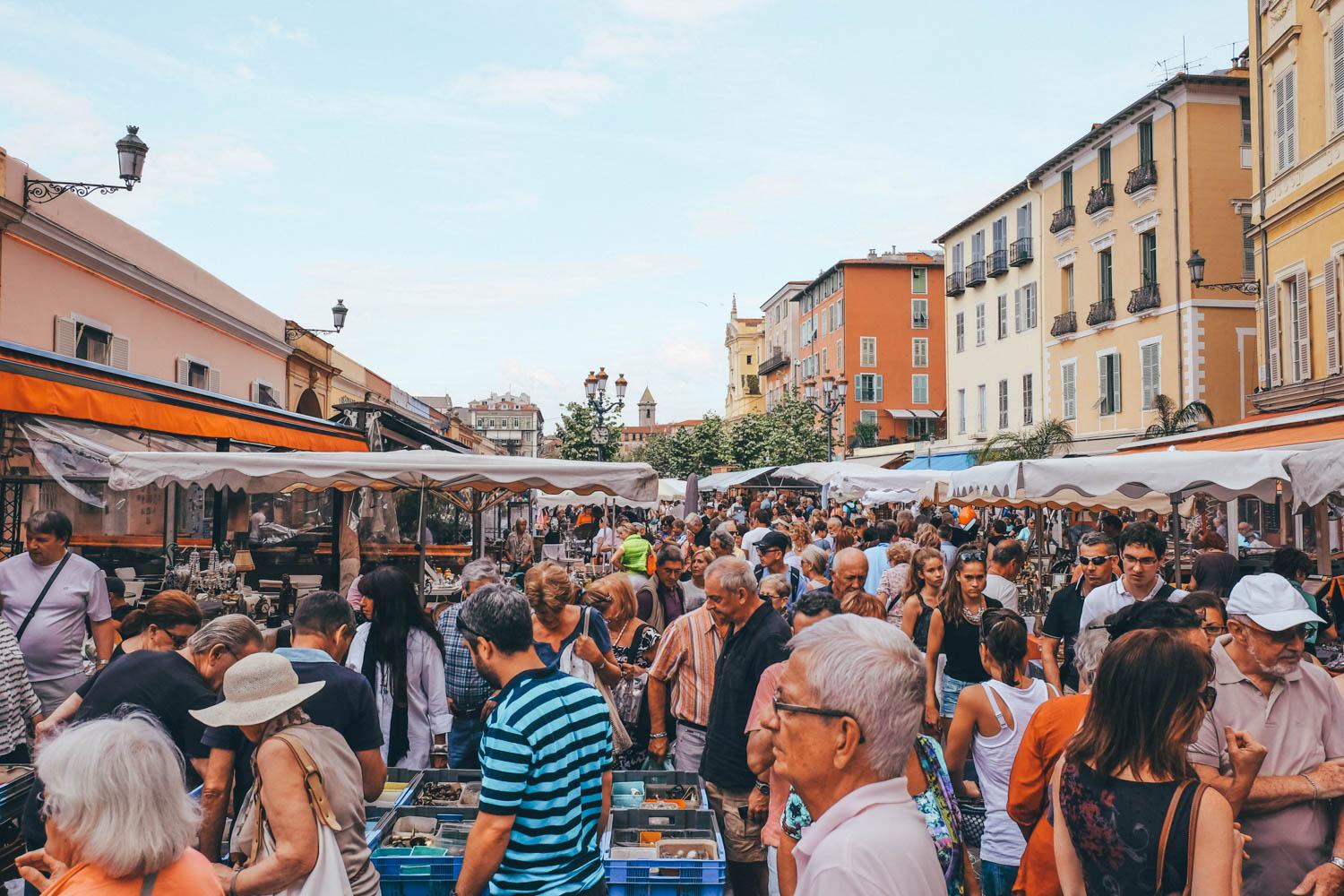 Day One
Shop at the Antique Stores and Flea Markets
Nice is famous for its Antique District. It boasts over 100 stalls and is the third largest of its kind in France.
If you're searching for a bargain, come back later in the day. It's easier to haggle down the prices from vendors.
The flower market on Cours Saleya is a must-visit. Opening up in 1897, it's full of brightly-colored awnings, beautiful flowers as well as fresh fruits and vegetables.
Before you leave, try some "socca" for lunch. It's a delicious flatbread made from chickpeas and goes exceptionally well with a glass of local wine.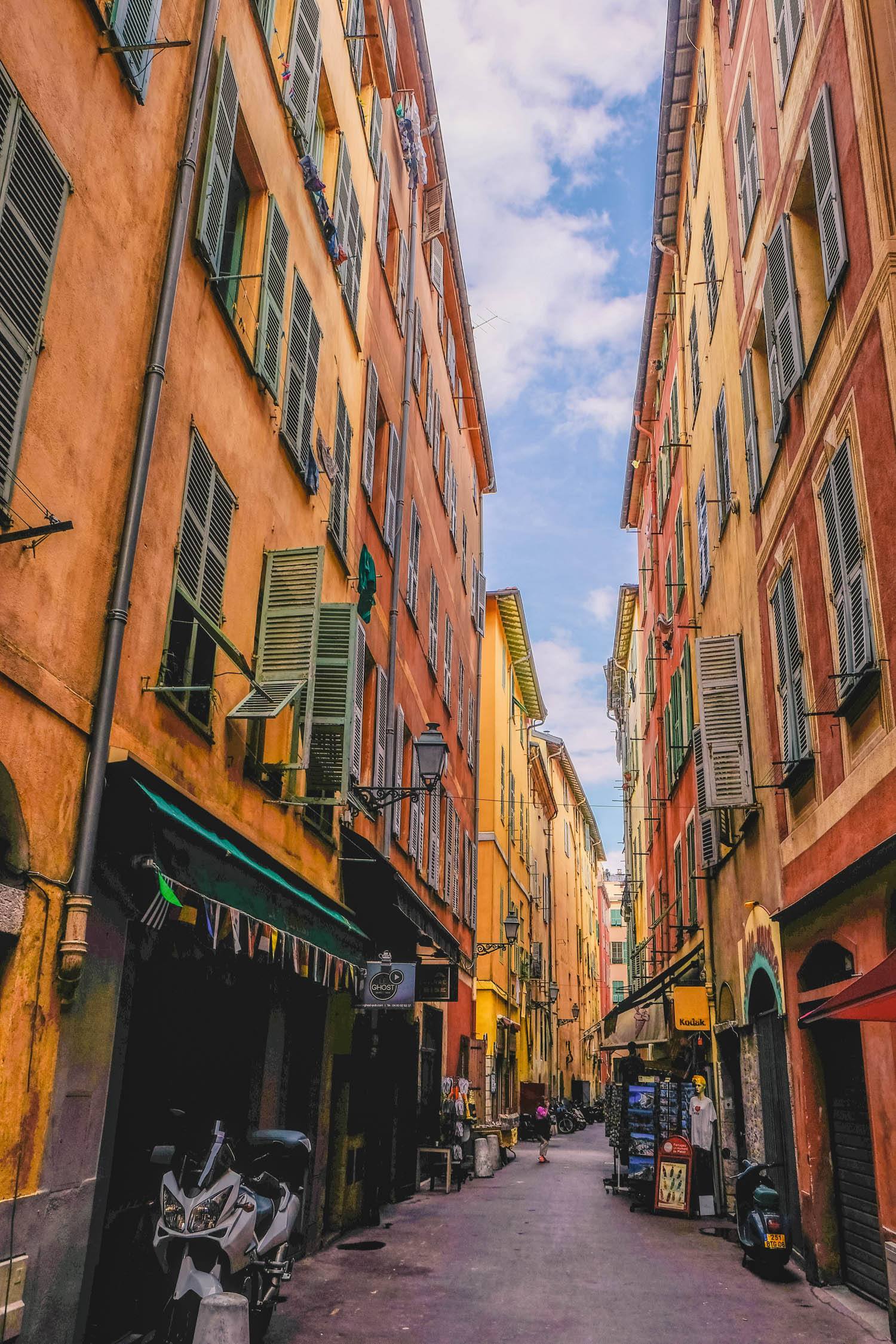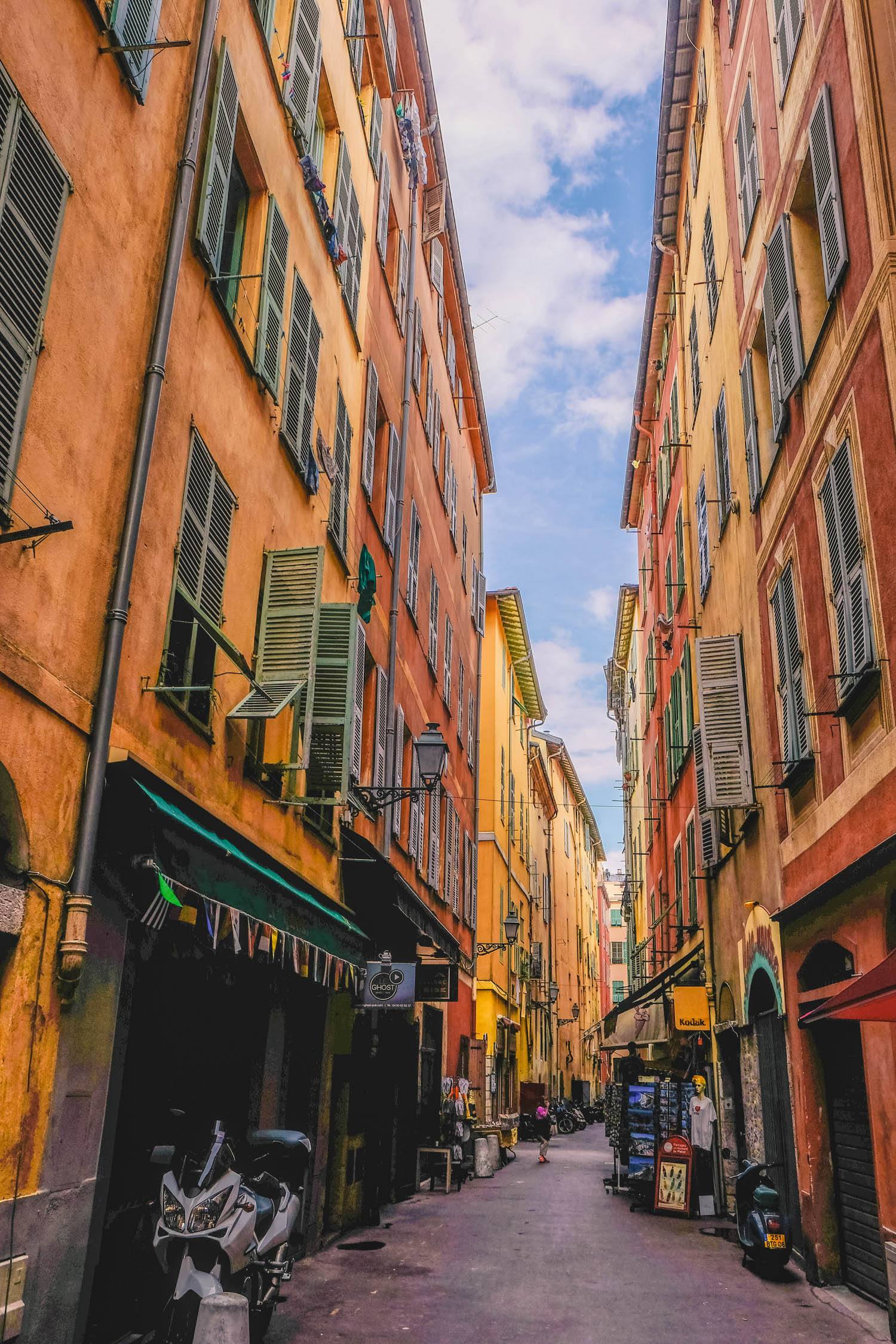 Explore the Neighborhood of Cimiez
If you're a lover of art, history, and museums, give yourself plenty of time to explore Cimiez. It has a rich culture and is where some of Europe's most famous artists drew inspiration from.
Start with a visit to the Chagall Museum. His use of color inspired Picasso, and his stained glass artworks are amazing.
Next, head to the Roman ruins of Cemenelum which date back to the 1st century AD. On your way back to your hotel, stop at the 16th-century Franciscan Monk Monastery.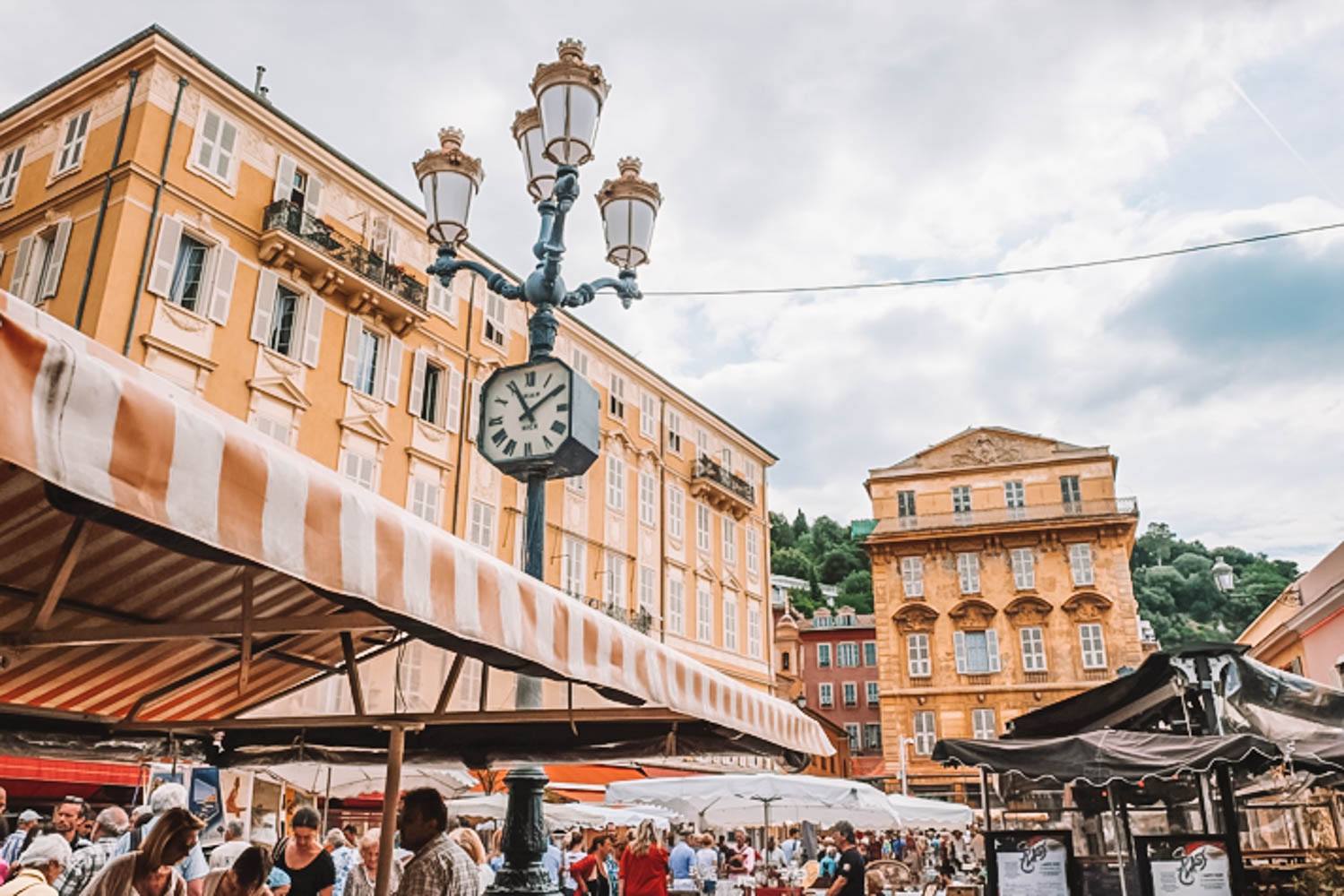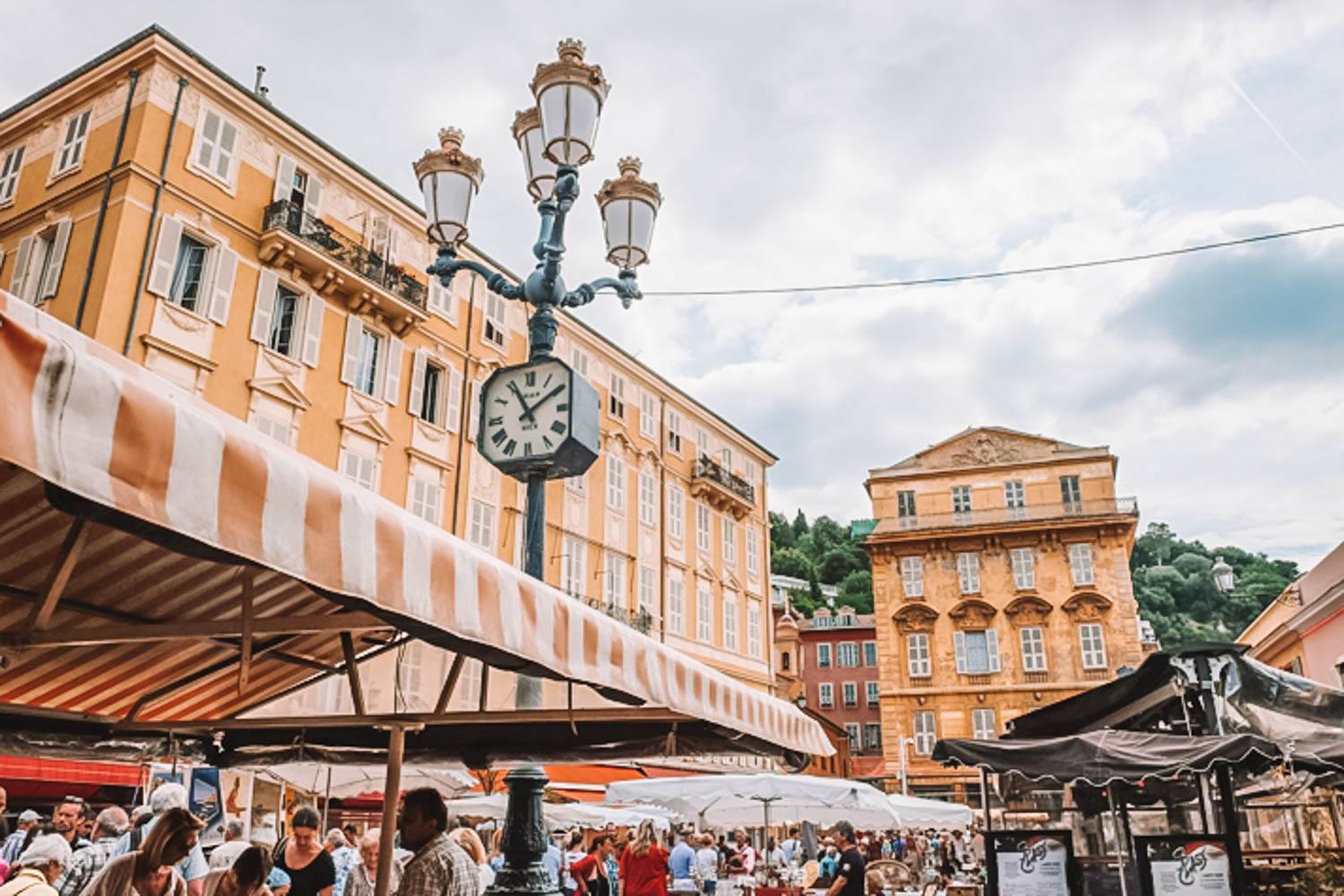 Soak Up Nice's Jazz Culture
Once the home of F. Scott Fitzgerald's wild parties in the 1920s, Nice has a strong jazz culture. After grabbing dinner, head out to Shapko or B Spot.
They are the most popular jazz clubs in the city and a great place to spend the evening while unwinding with a glass of wine.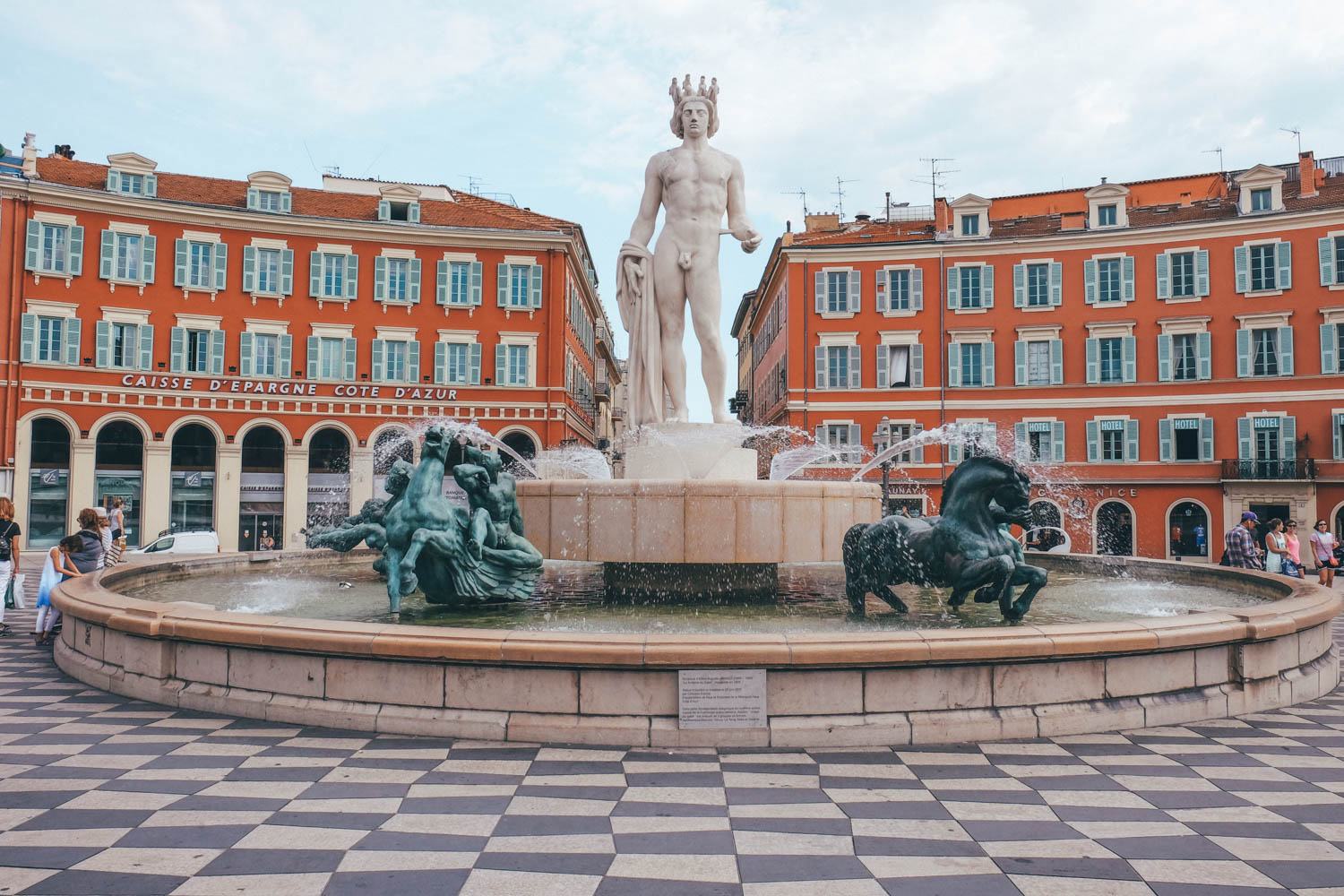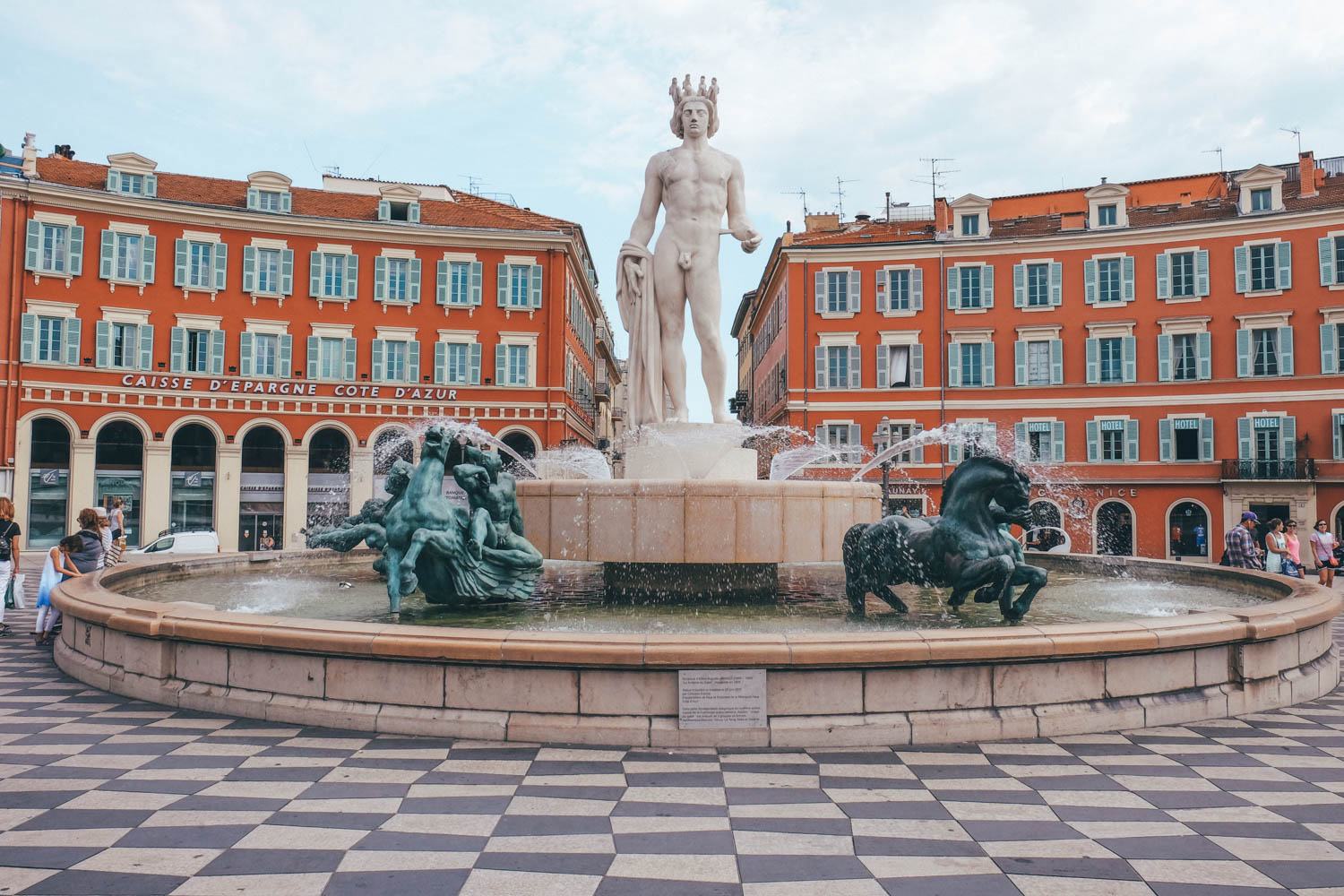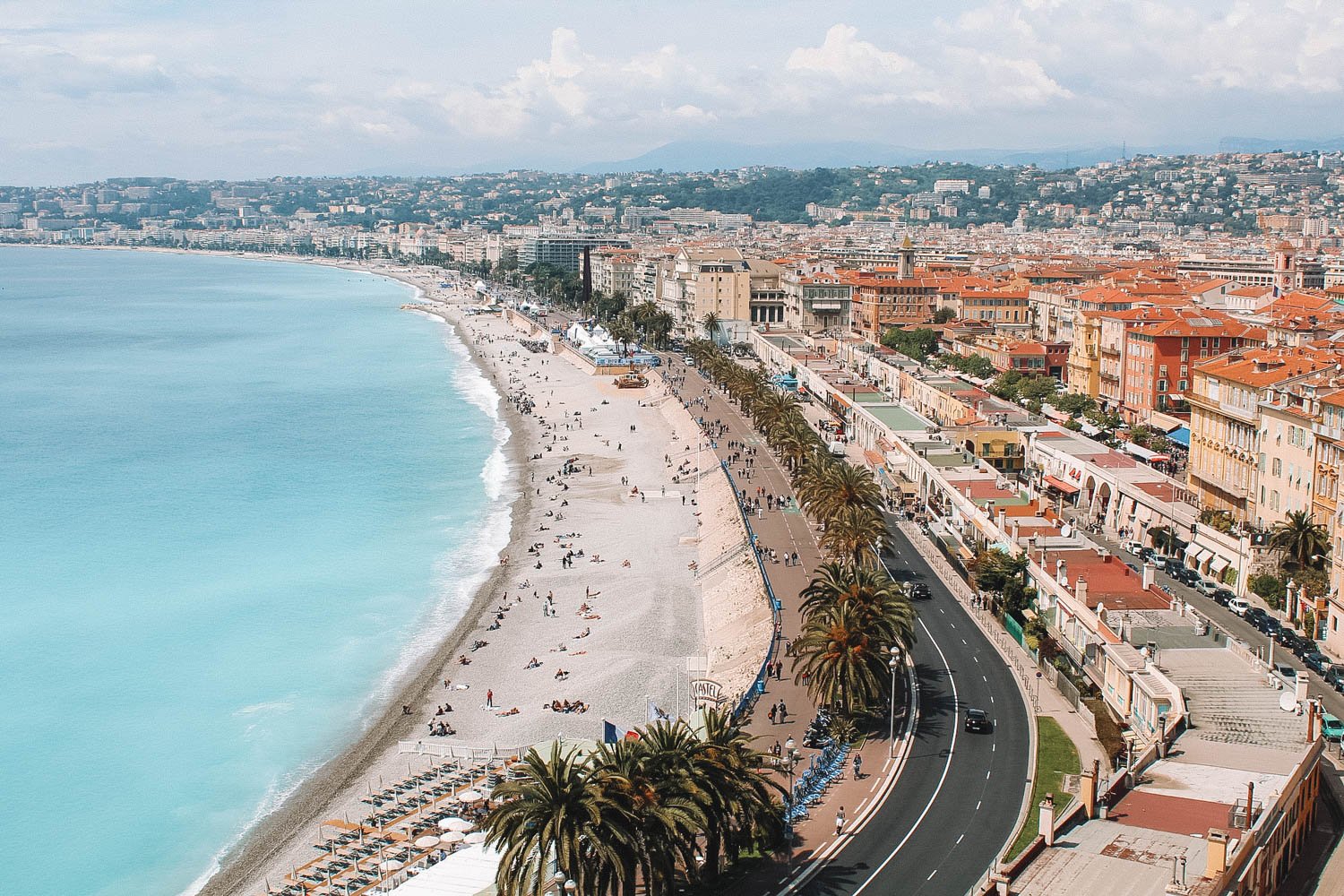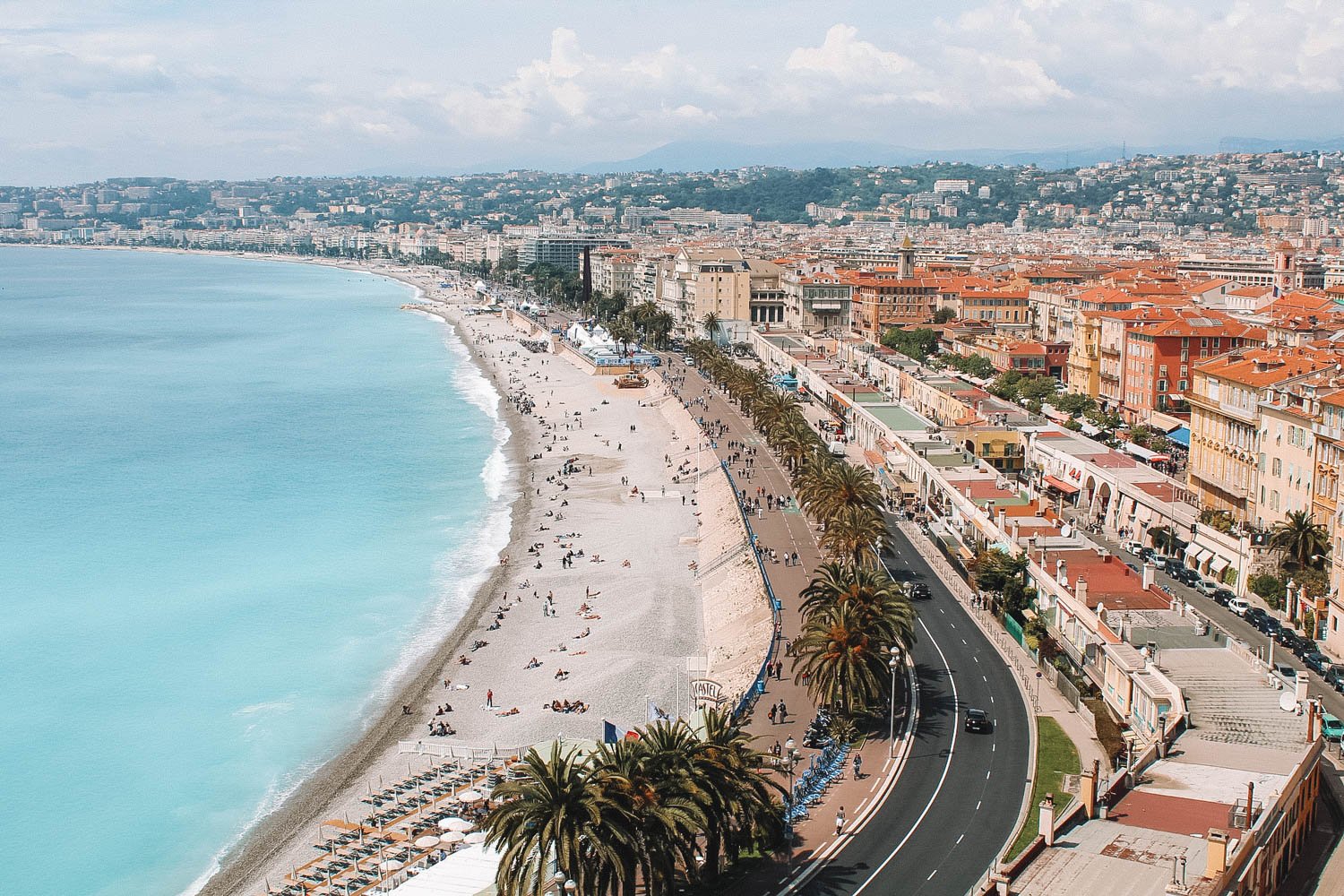 Day Two
Head Up to Castle Hill
After breakfast, walk along the streets of Old Town up to Castle Hill. It's the highest point in Nice and is where you'll find the ruins of the former Chateau de Nice.
It's one of the best spots to get a beautiful panorama of the city below!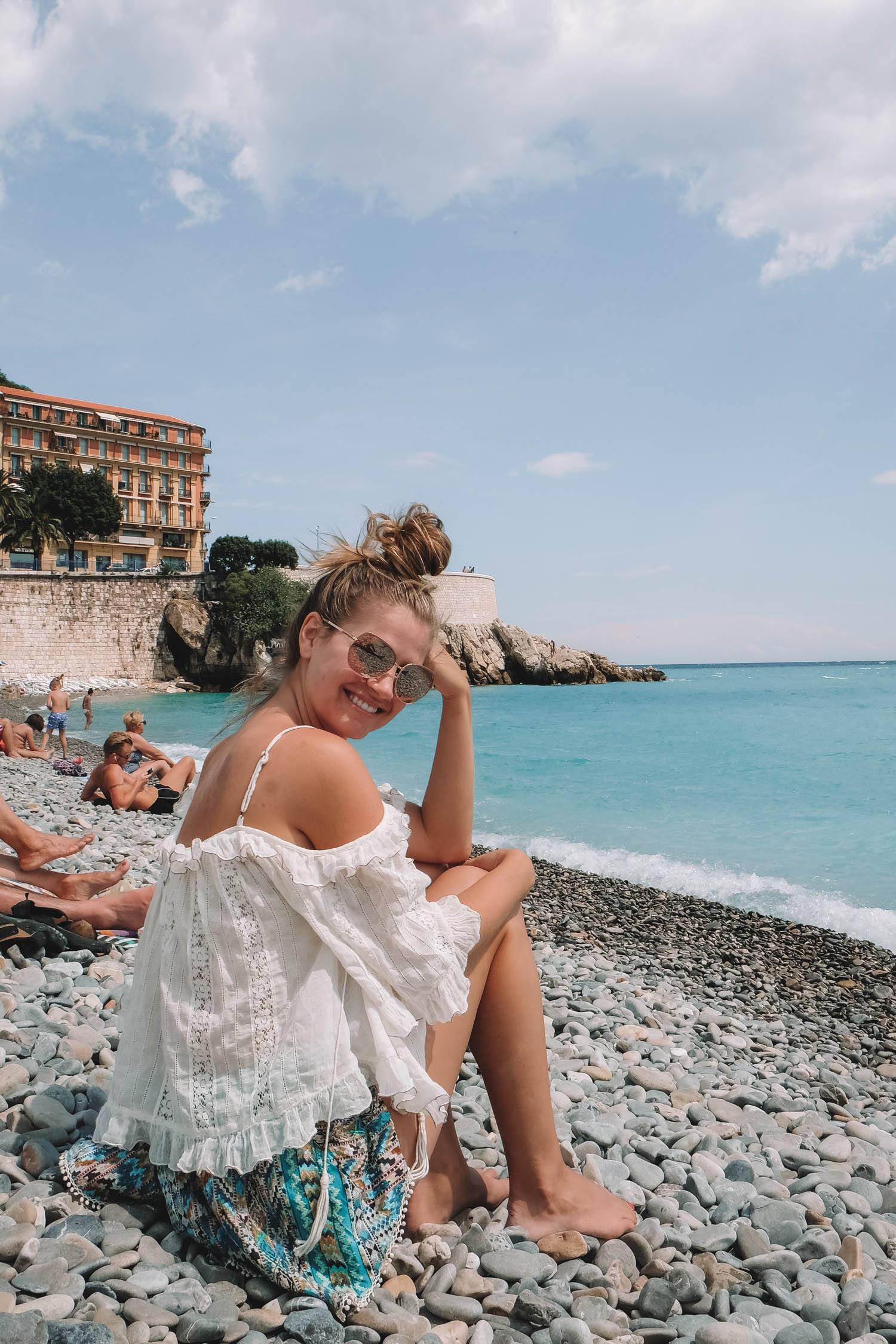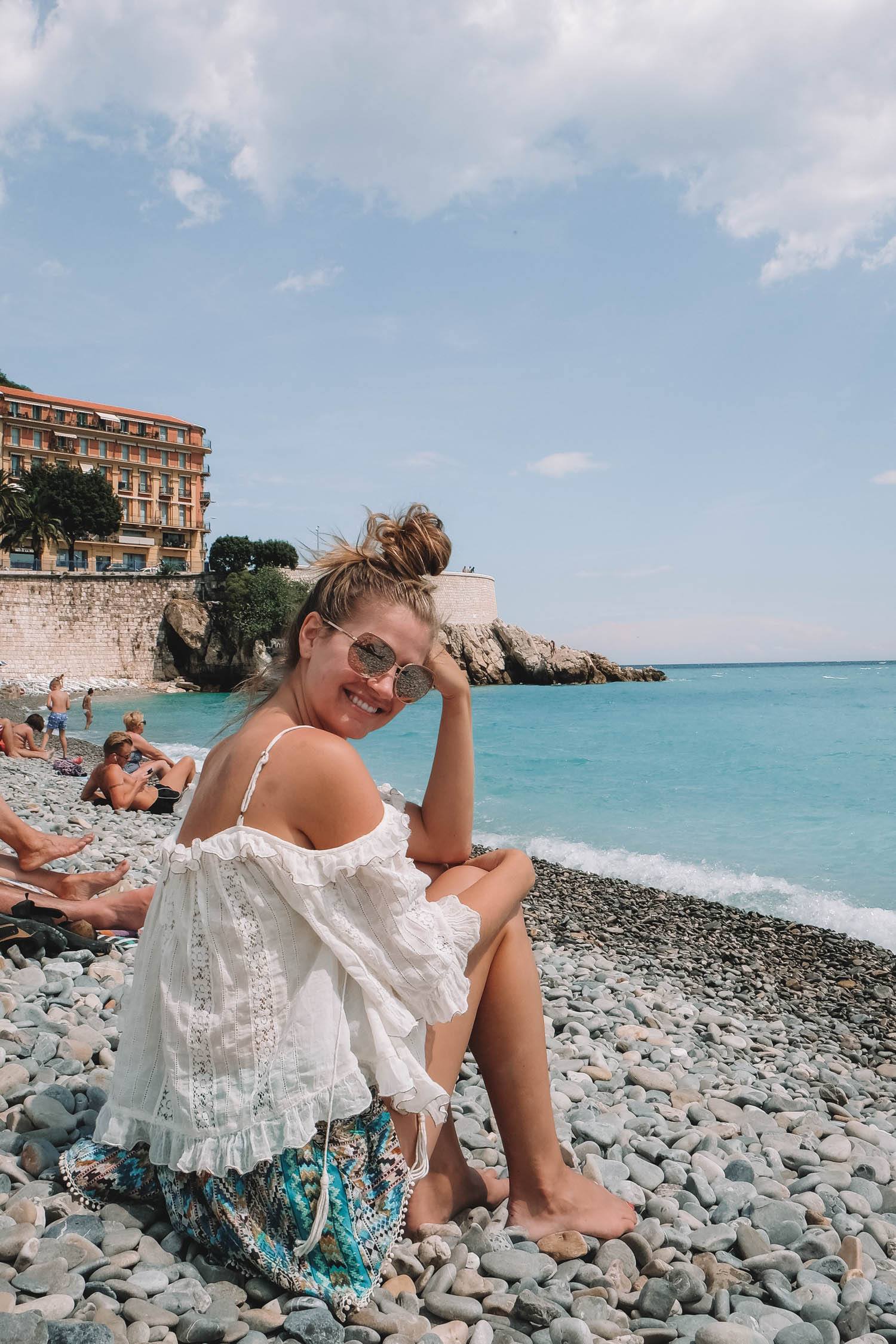 Spend the Afternoon at Castel Plage Beach Club
No trip to Nice is complete without some time at the beach. Castel Plage Beach Club is the perfect spot to spend a few hours working on your tan.
It's a bit pricey but worth it!
You'll get food and drink service, an umbrella, a bed, and a locker for EUR 10. Stay here for sunset and watch the day end in style with a cocktail.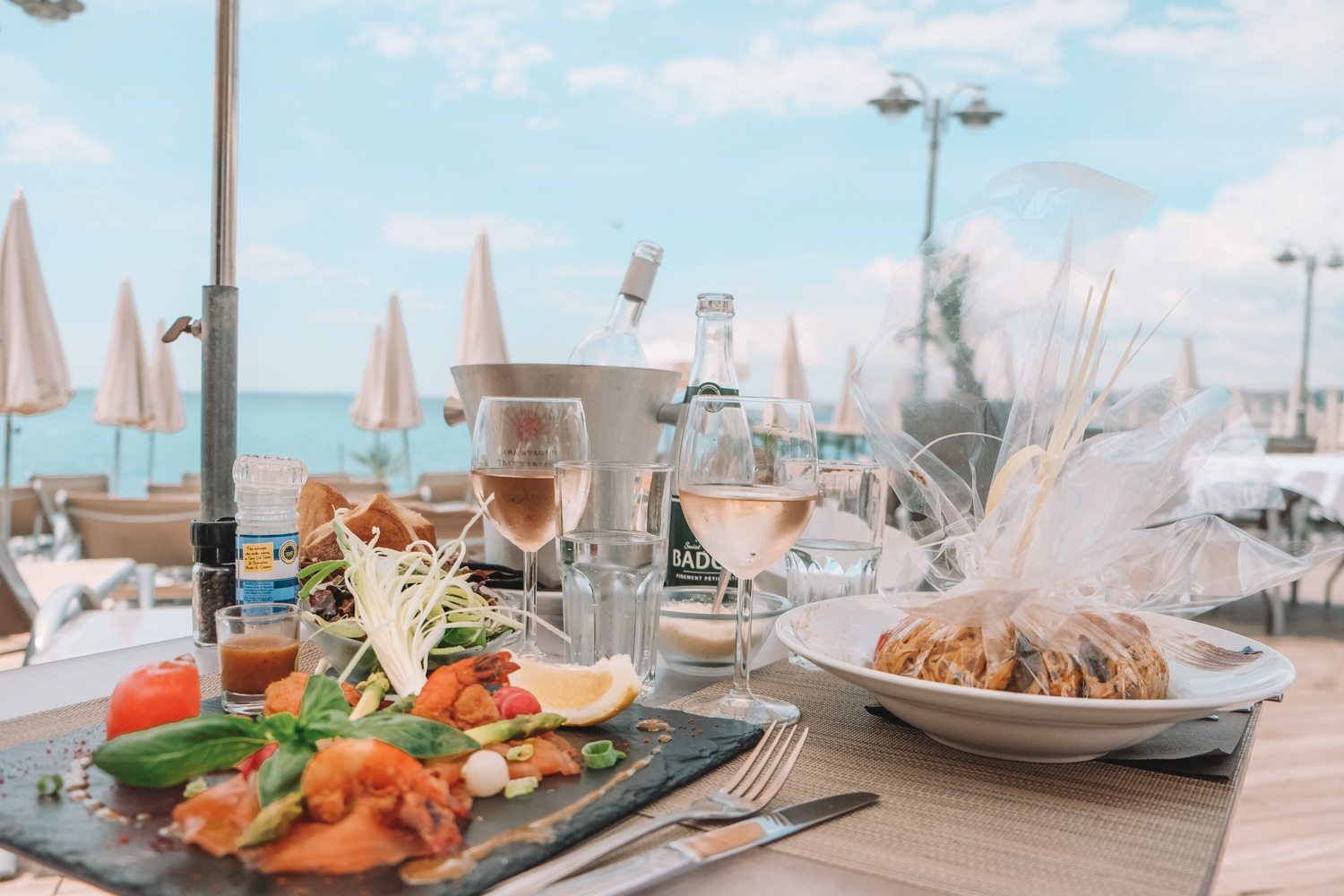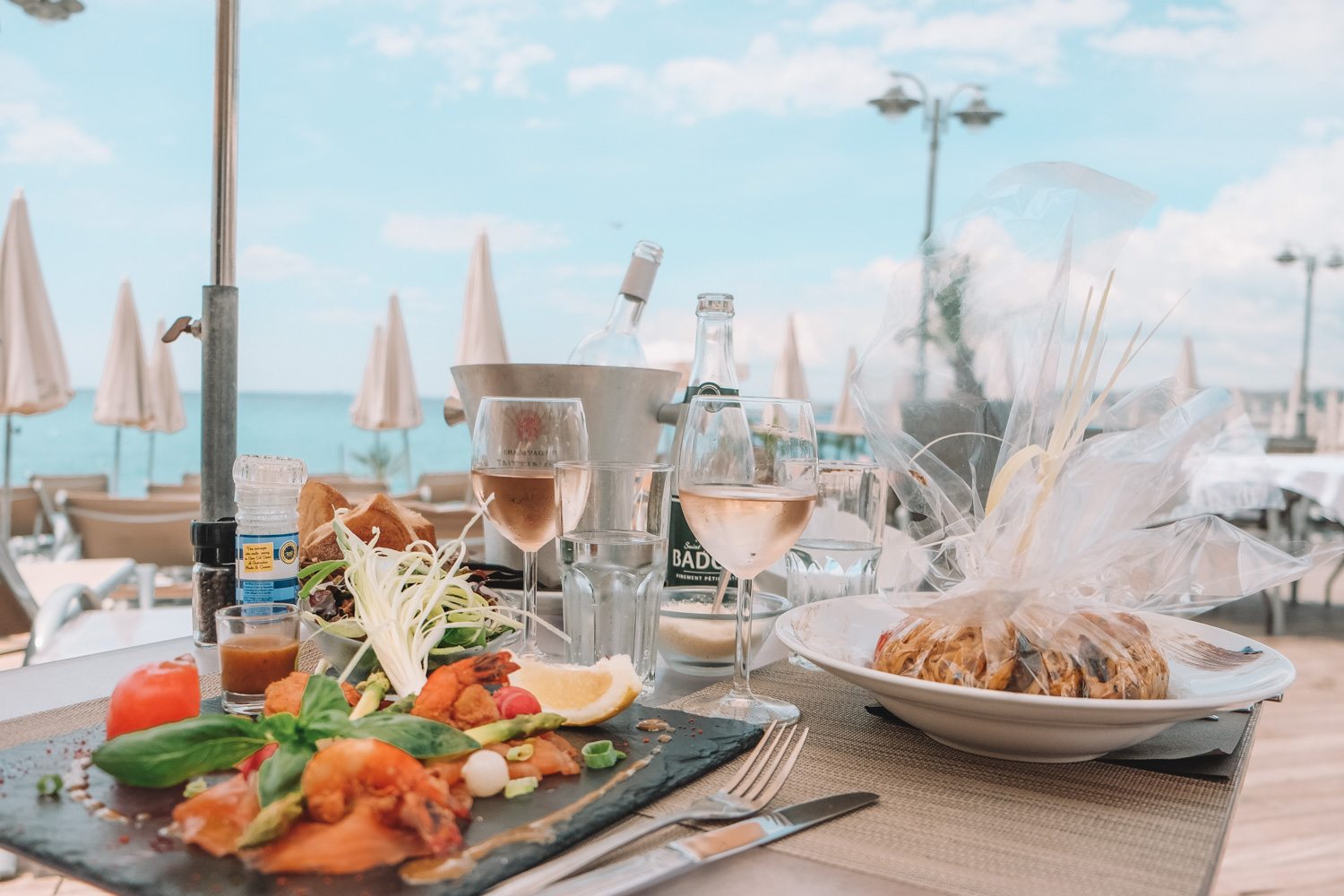 Have Dinner at Vieille Ville
Vieille Ville is the charming Old Town of Nice. It's one of the best places to find authentic French cuisine in the city.
Make a reservation at Bistrot d'Antoine. It's a firm favorite with locals and is known for its delicious risotto, fish platters, and grilled meats.
For dessert, stop by the Fenocchio ice cream shop. Choose from over 100 different flavors such as chocolate, vanilla, and even tomato and basil.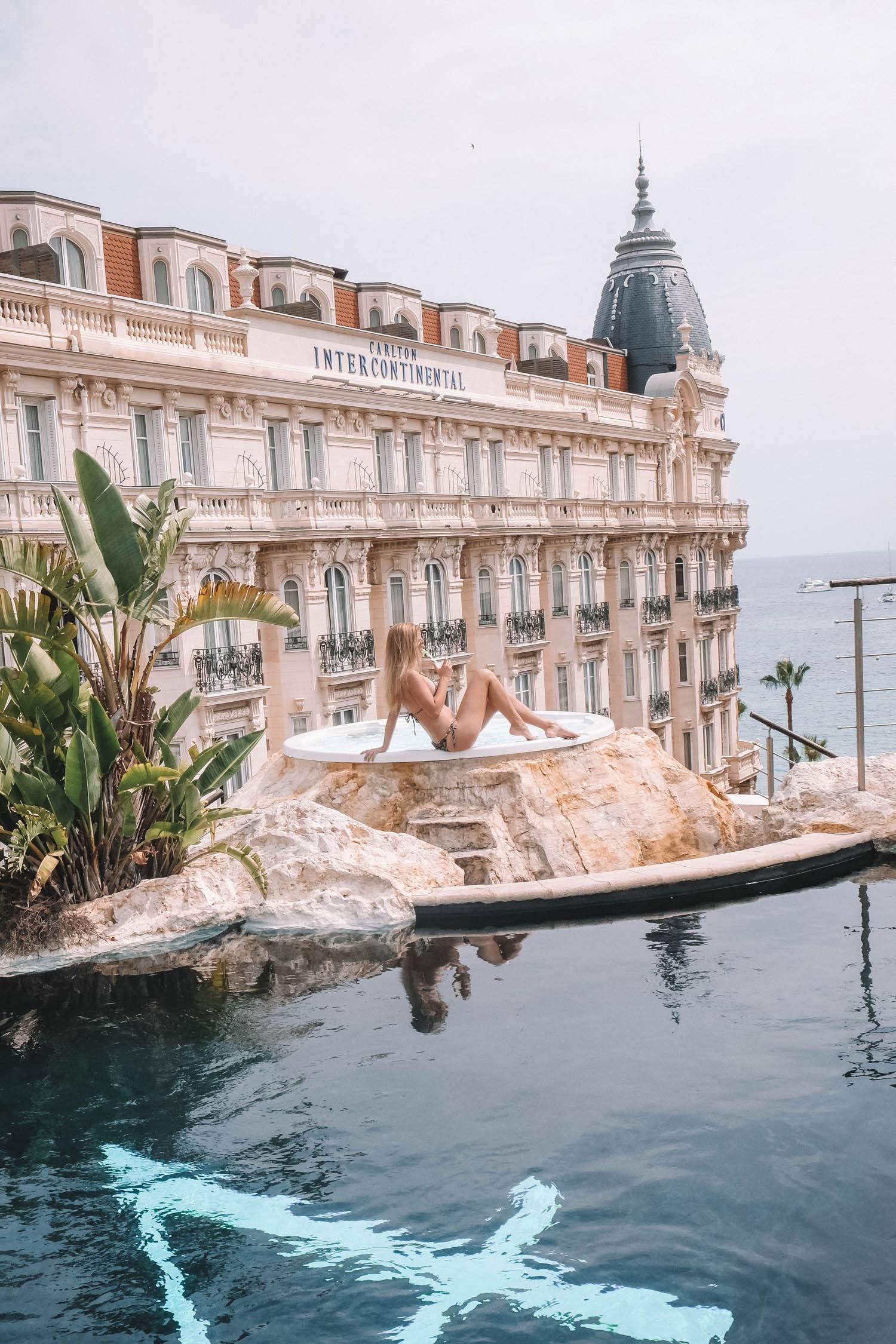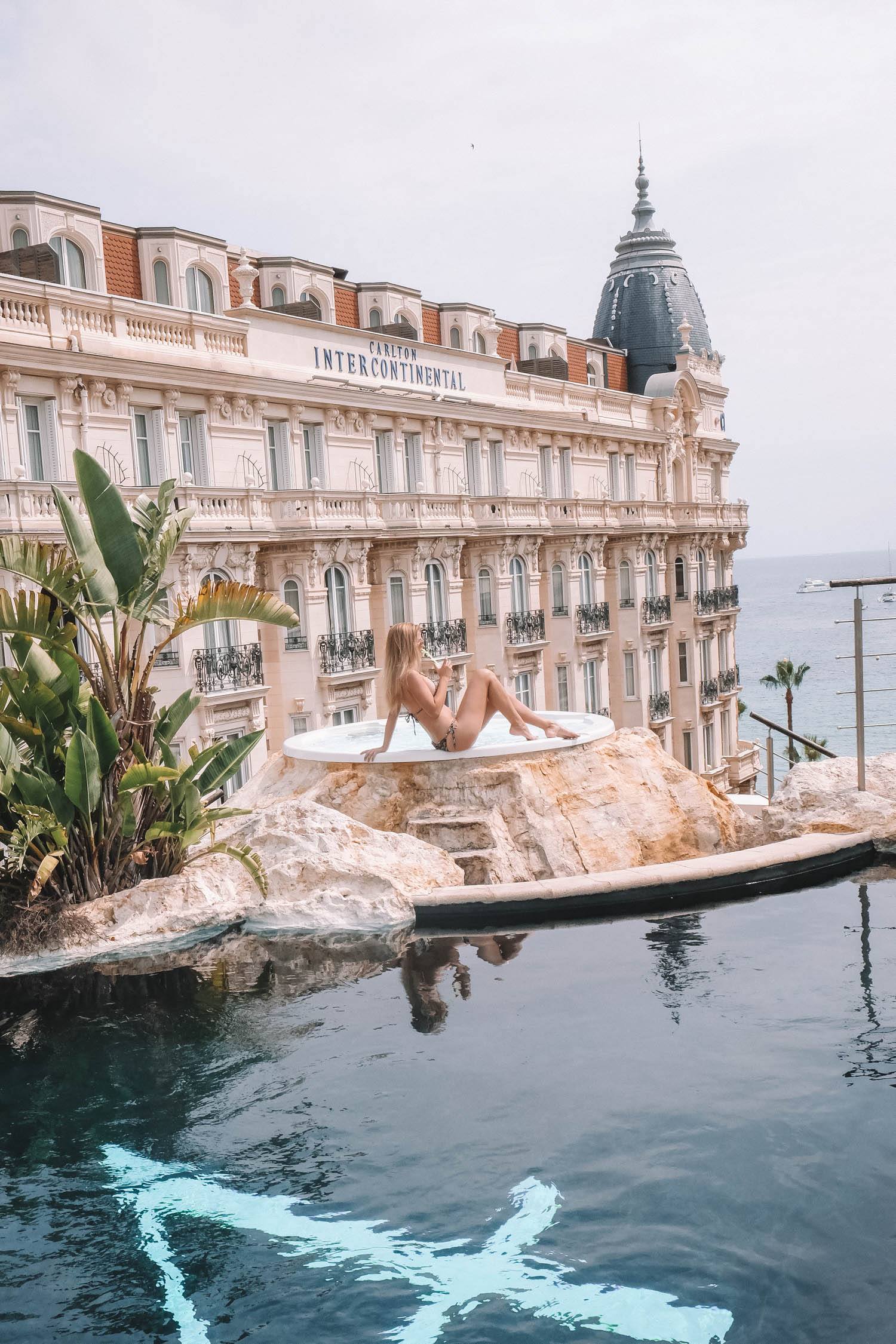 Day Trips from Nice
Not in the mood to hike up a hill or wander around museums? Nice is a stone's throw away from the top destinations in the South of France. Here are a few day trips you can add to your itinerary:
Antibes: Located between Nice and Cannes, Antibes has 23 kilometers of coastline that overlook the Mediterranean Sea. Along with its pristine beaches, it's also known for its cultural heritage.
Monaco: Monaco is the world's second smallest country and is full of glamour. The port country is known for its luxury yachts, upscale casinos, and five-star hotels. It's the perfect day trip if you want to experience the finest things in life.
Cannes: With beautiful weather, all year round, locals and travelers flock to the beaches of Cannes. You can spend the day sunbathing, shopping at the upscale boutiques, or exploring the medieval castles.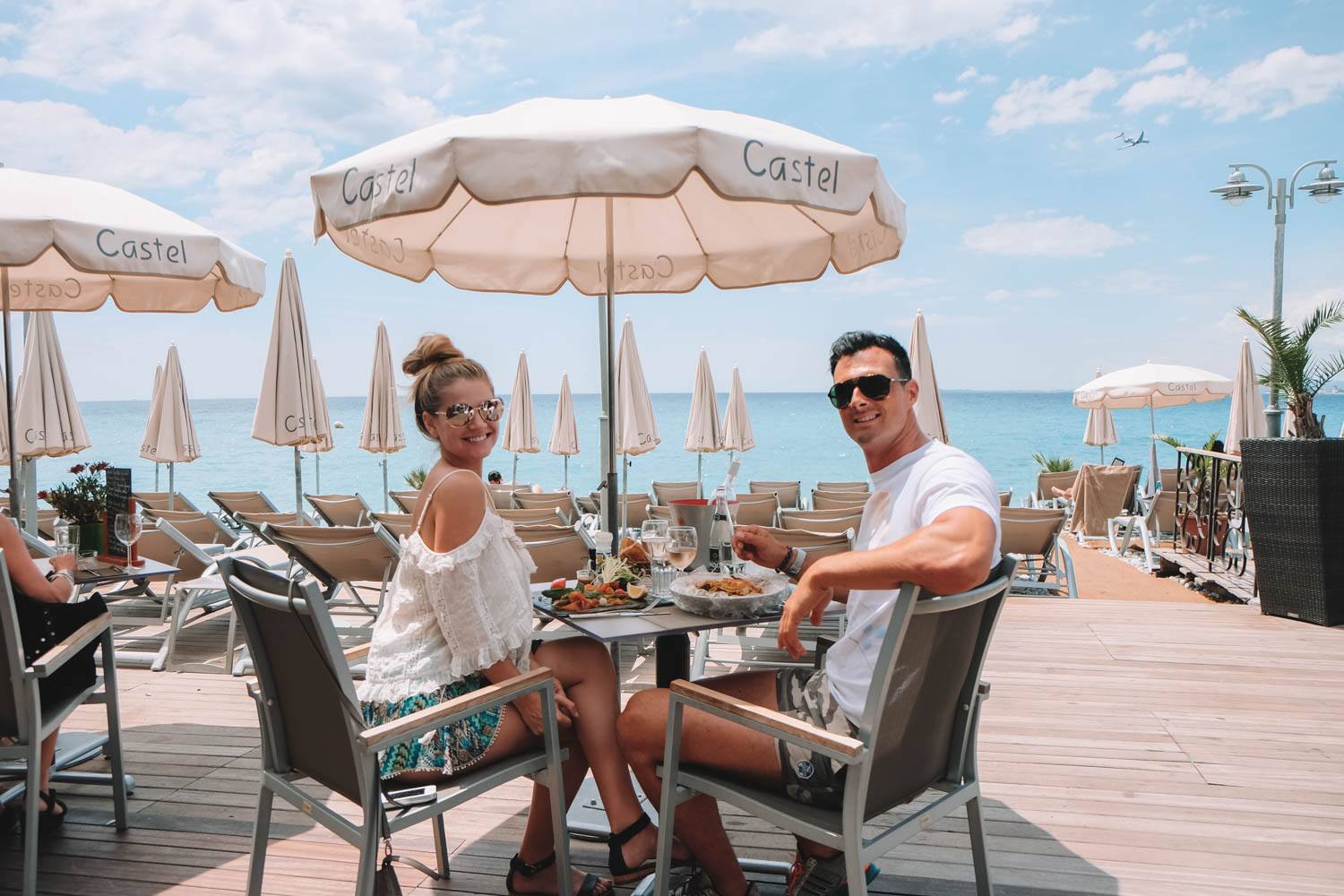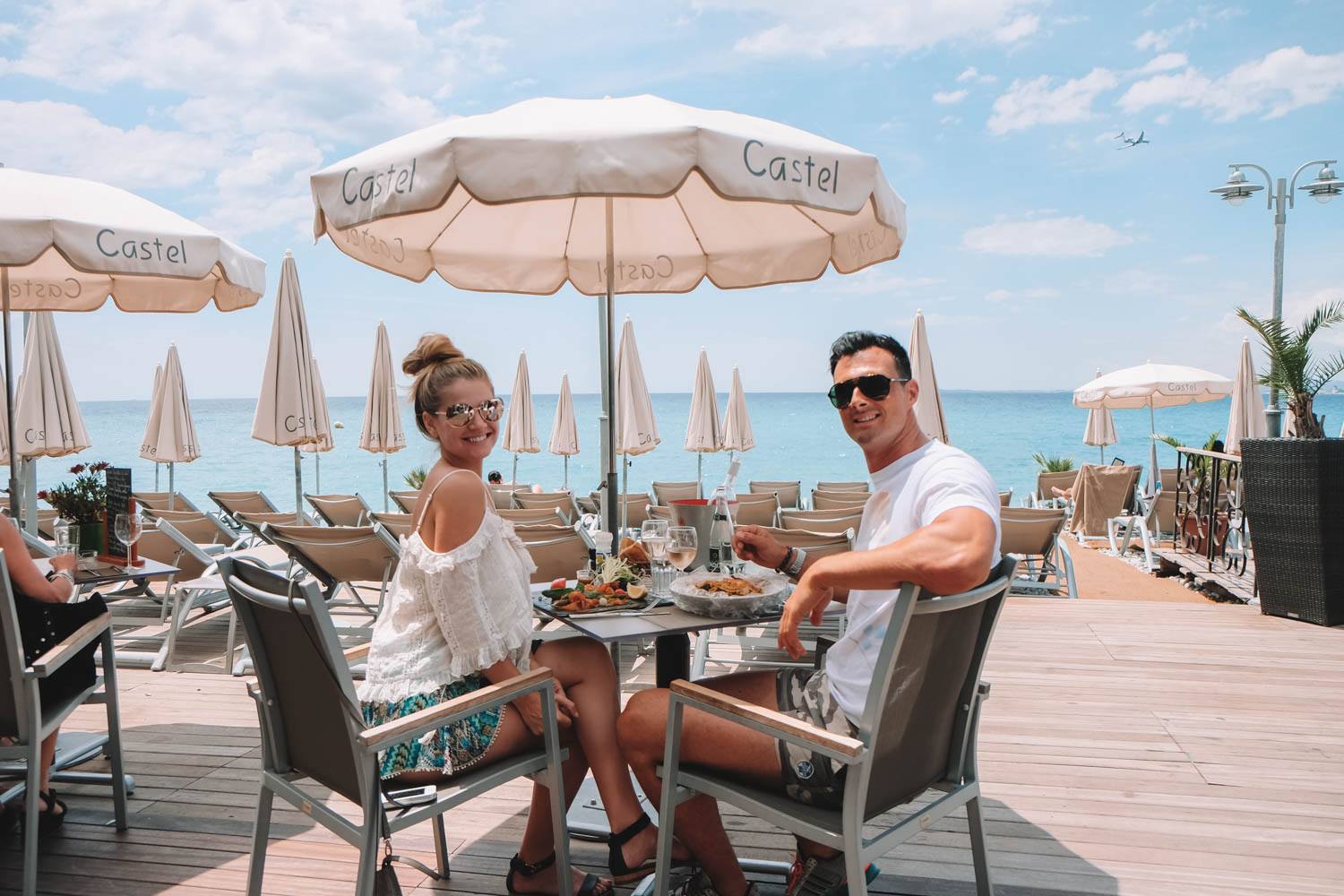 Overall
Old world charm and history meet luxury and world-class beaches in Nice. The vibrant markets that sell fresh flowers and fruits, award-winning restaurants, incredible jazz scene, and year-round sunshine art are only part of the reason Nice is topping everyone's travel bucket lists.

What do you think are the must-see sights of Nice? Let me know in the comments below!