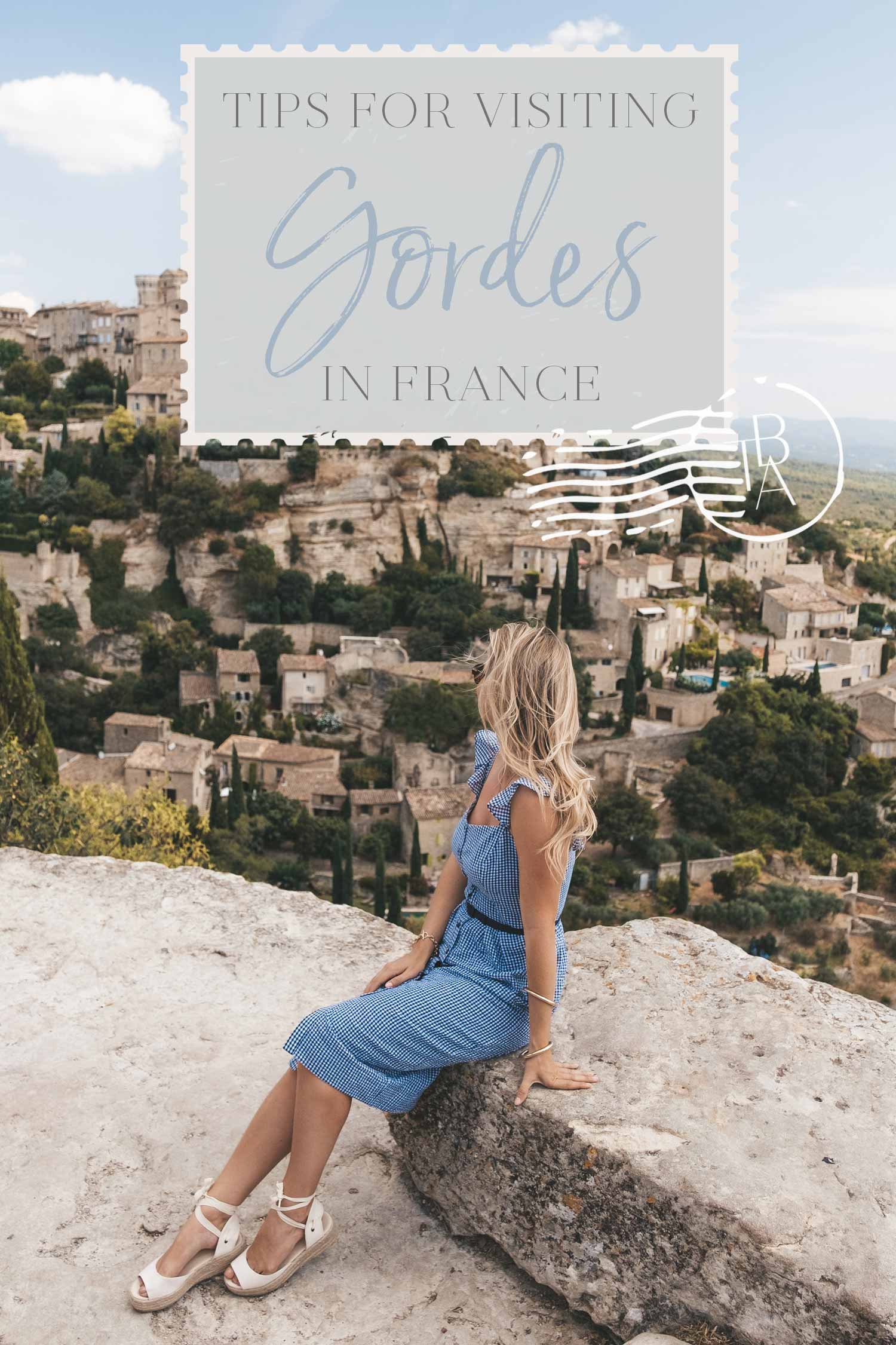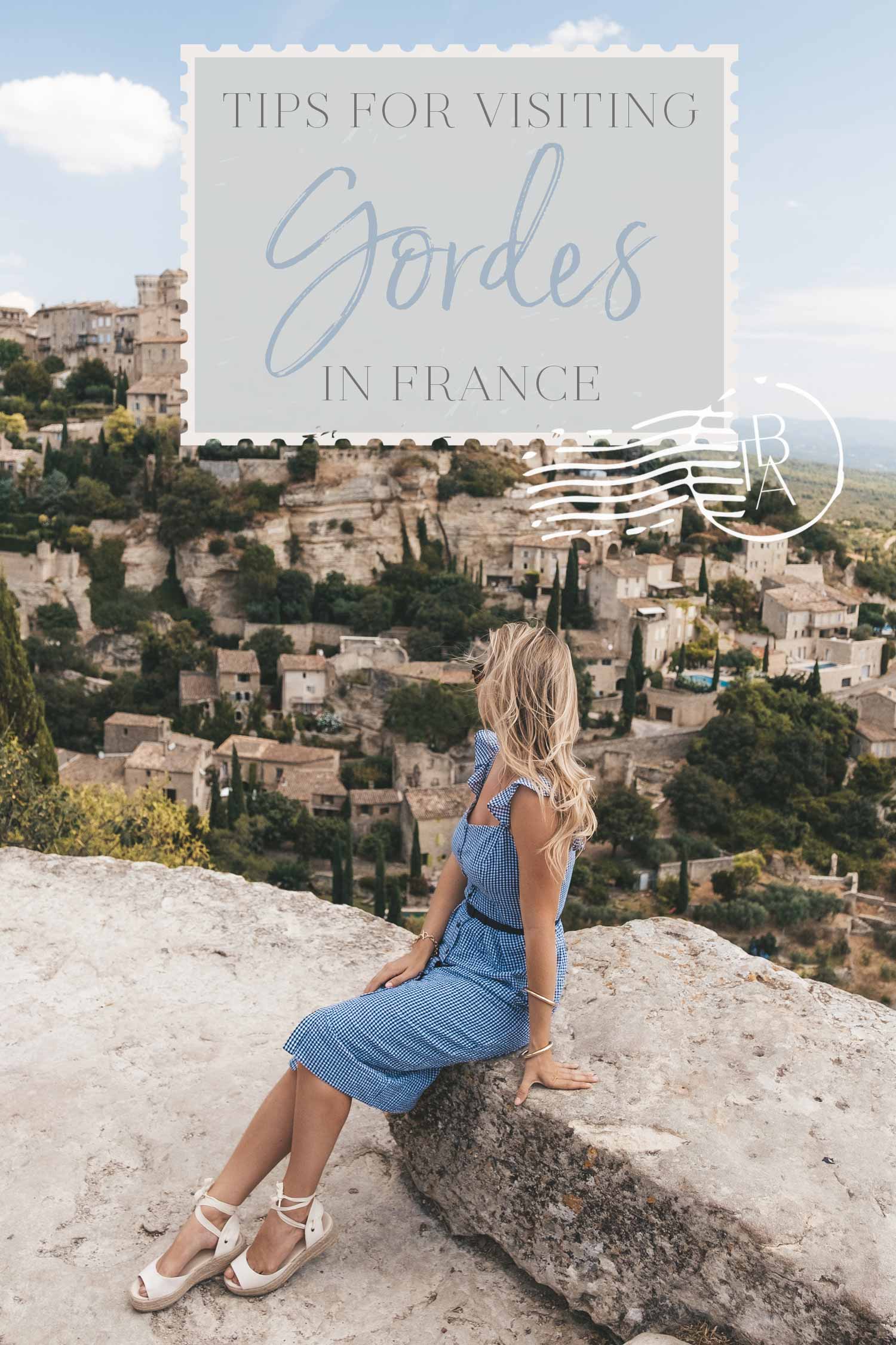 Overlooking Luberon National Park is one of the most beautiful villages in France. Gordes is home to narrow winding streets, pastel buildings and a weekly market that's becoming more popular by the year.
After spending a few days exploring Provence, I arrived in Gordes on a Tuesday morning. I planned a day trip to Gordes from Avignon and, immediately upon arriving, made a beeline for the famous market.
Held around the foot of the castle, it's one of the best places to shop for souvenirs or taste your way through the village.
Ready to discover a picture perfect French town? Here are my tips for visiting Gordes village and market!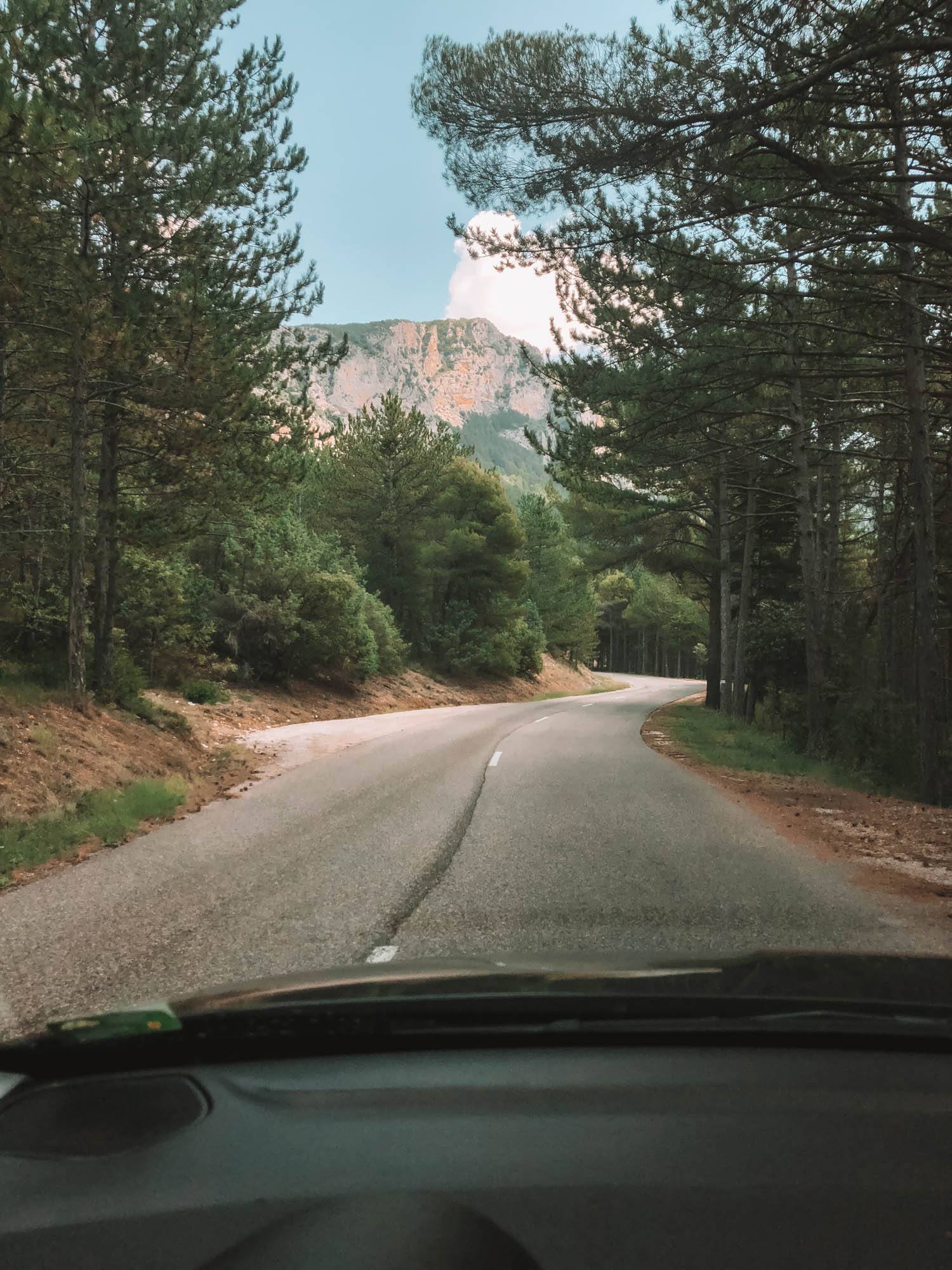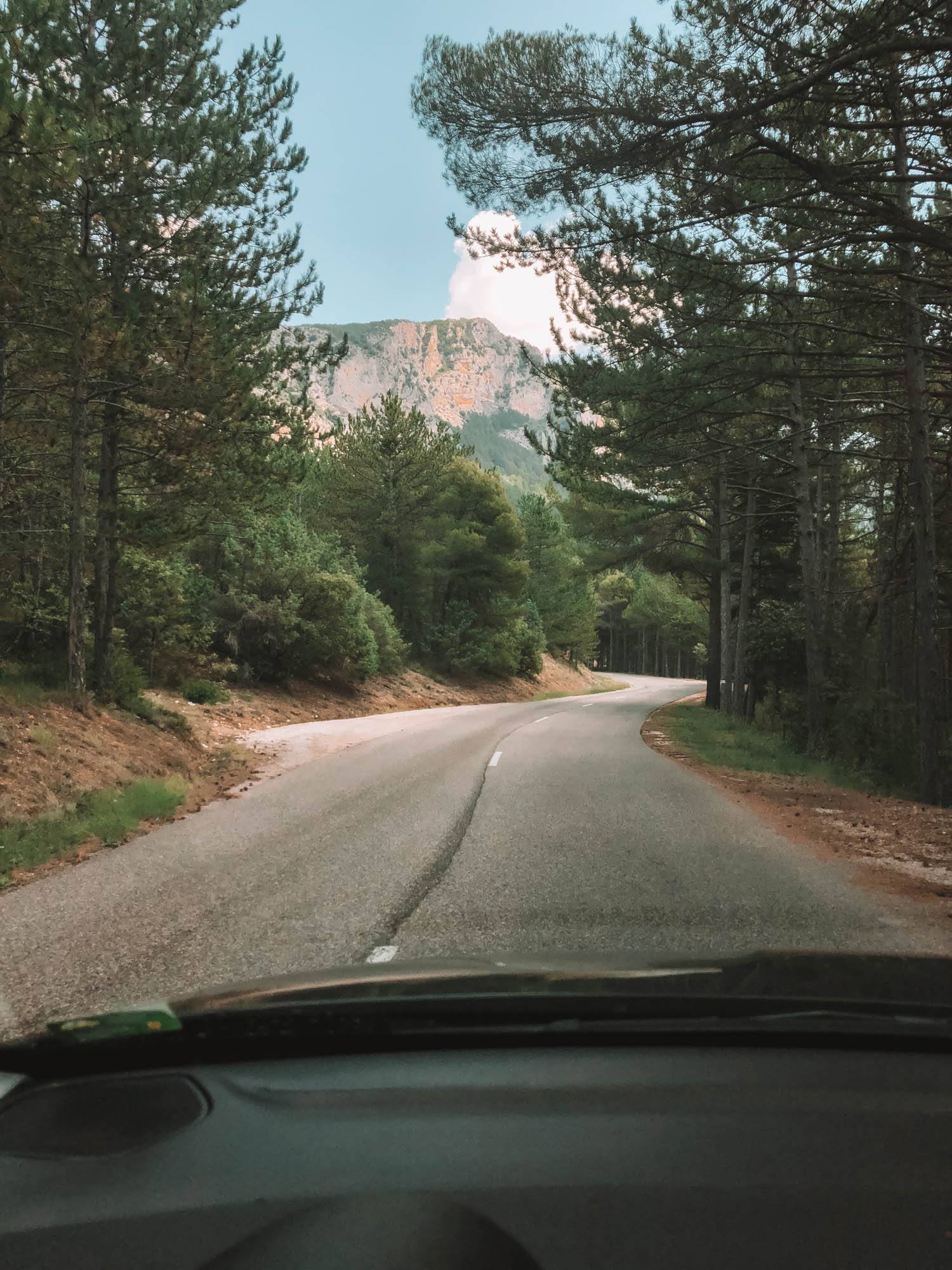 Getting Around Gordes
You will need a car to get around the Gordes and the Provence region, but cell service is spotty. I recommend downloading an offline Google map of your driving route to Gordes.
Helpful Tip: One thing to keep in mind is parking. Street parking is limited, and the roads are narrow and full of pedestrians.
If you plan to visit on a Tuesday for the market, be sure to expect LOTS of traffic and people (that you'll have to dodge as they walk through the tiny streets). Luckily, there are lots of parking lots you can use. I arrived around 10 am and found a spot that was about a 10-minute walk from the center of town.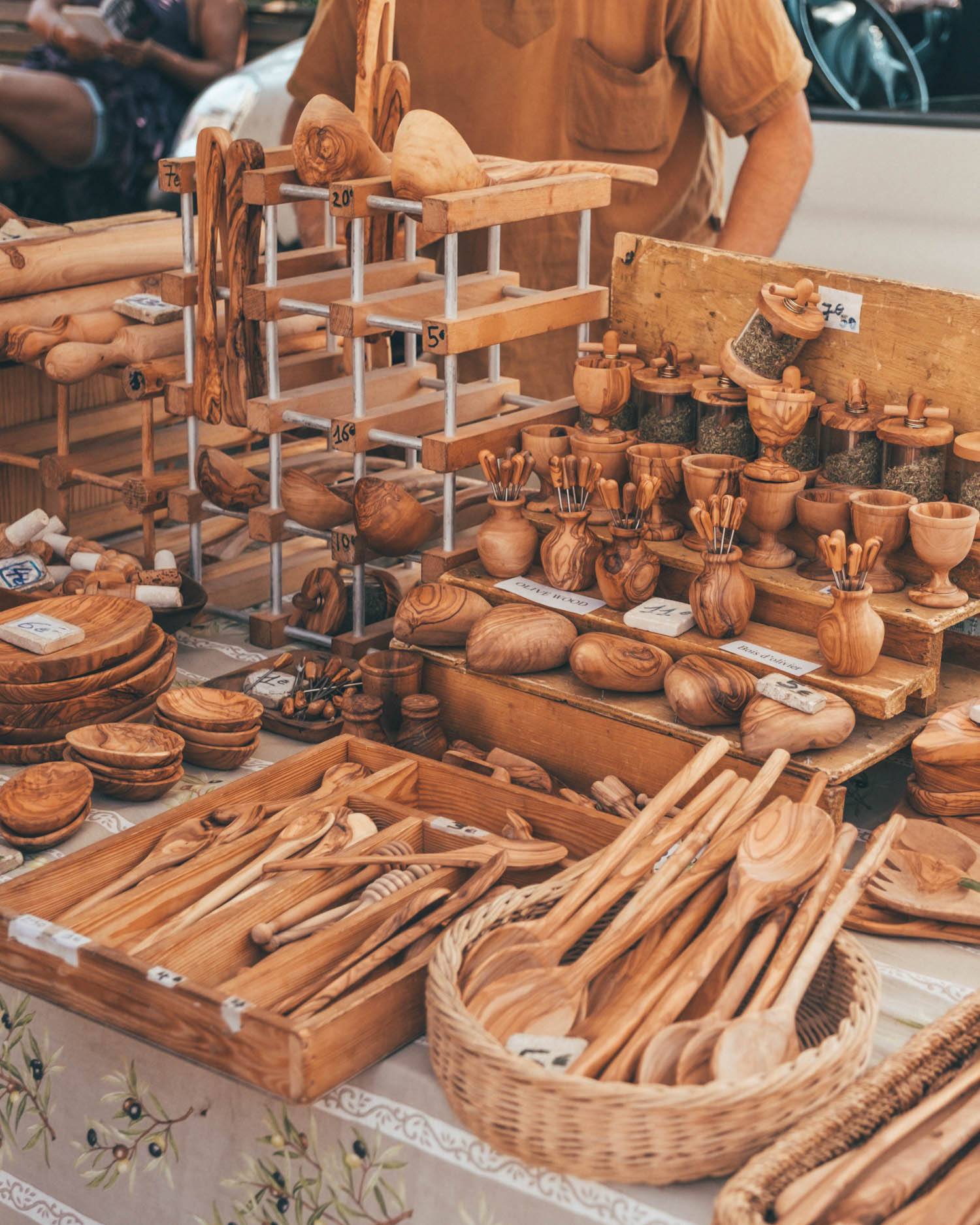 The Gordes Market
The market is one of the highlights of visiting Gordes. It's open from 8 am to 1 pm every Tuesday throughout the year, but you will want to get there early to avoid the crowds.
What to Buy
Local Cheese
Fresh Produce
Olives
Herbs and Spices (grab some Herbs de Provence!)
Nougat
Olive Oils
Charcuterie
Local Foie Gras
Provençal Linen
Lavender
Dried Chilies
Handicrafts
Local Art
Soap from Marseille
Helpful Tip: Bring cash for the vendors!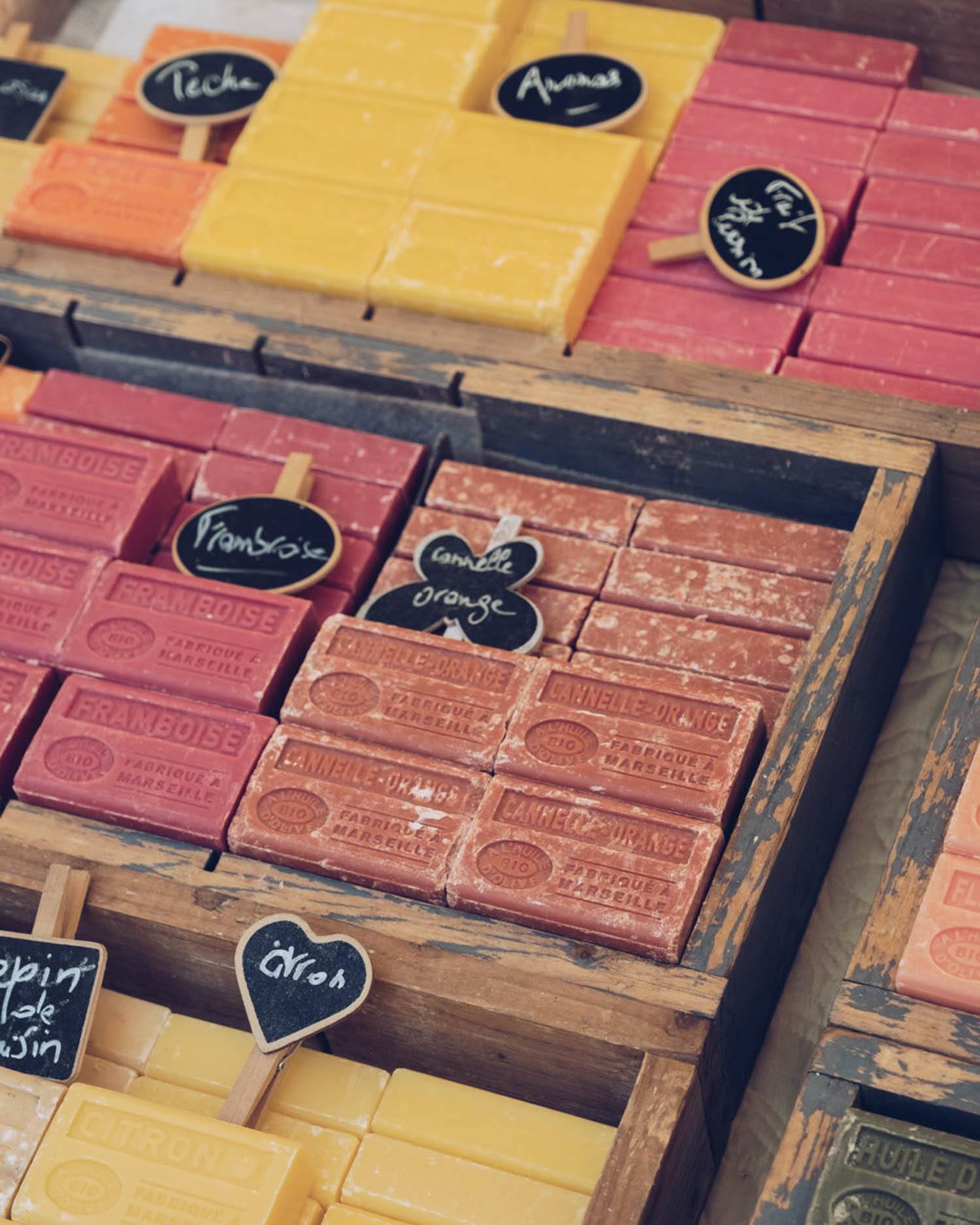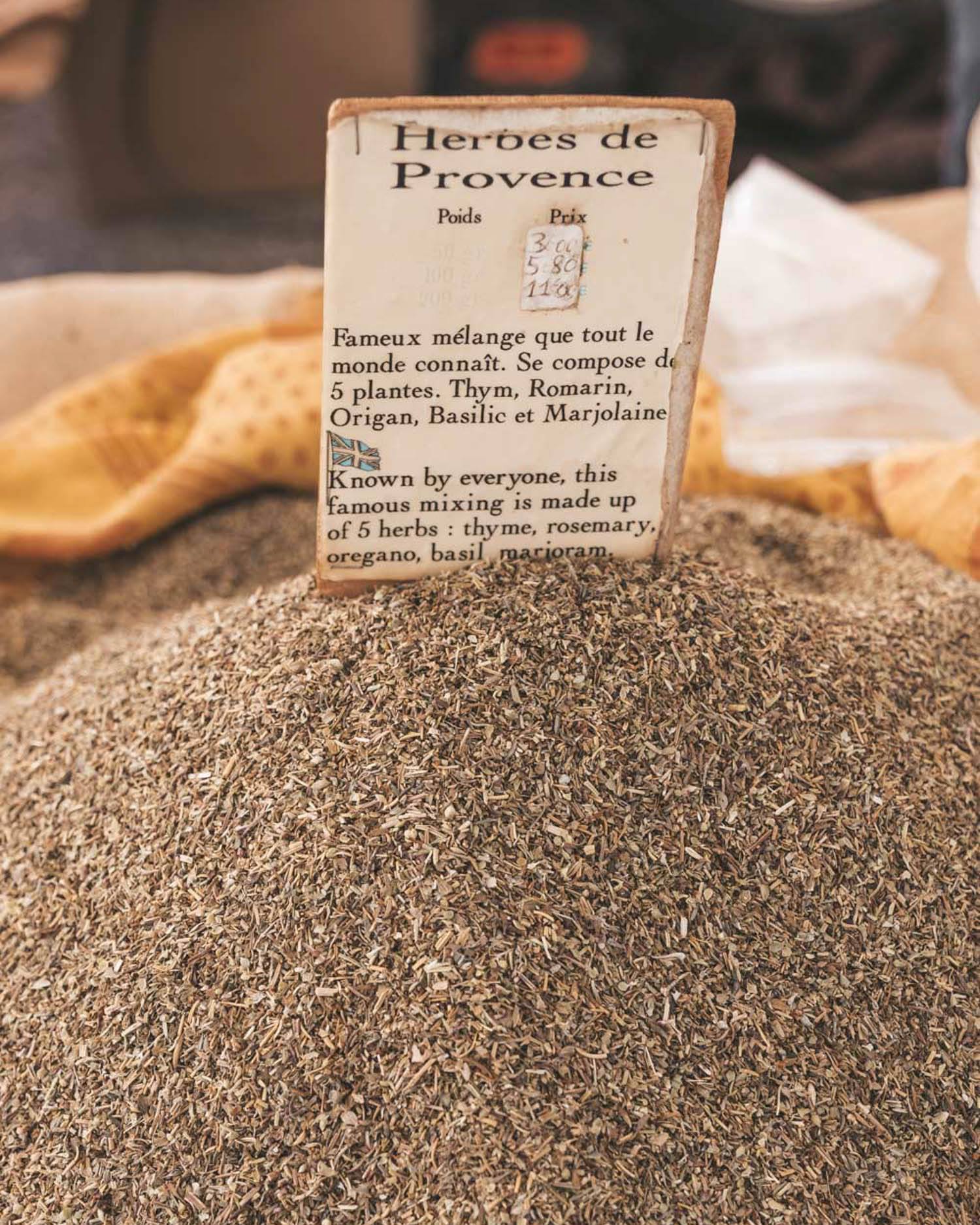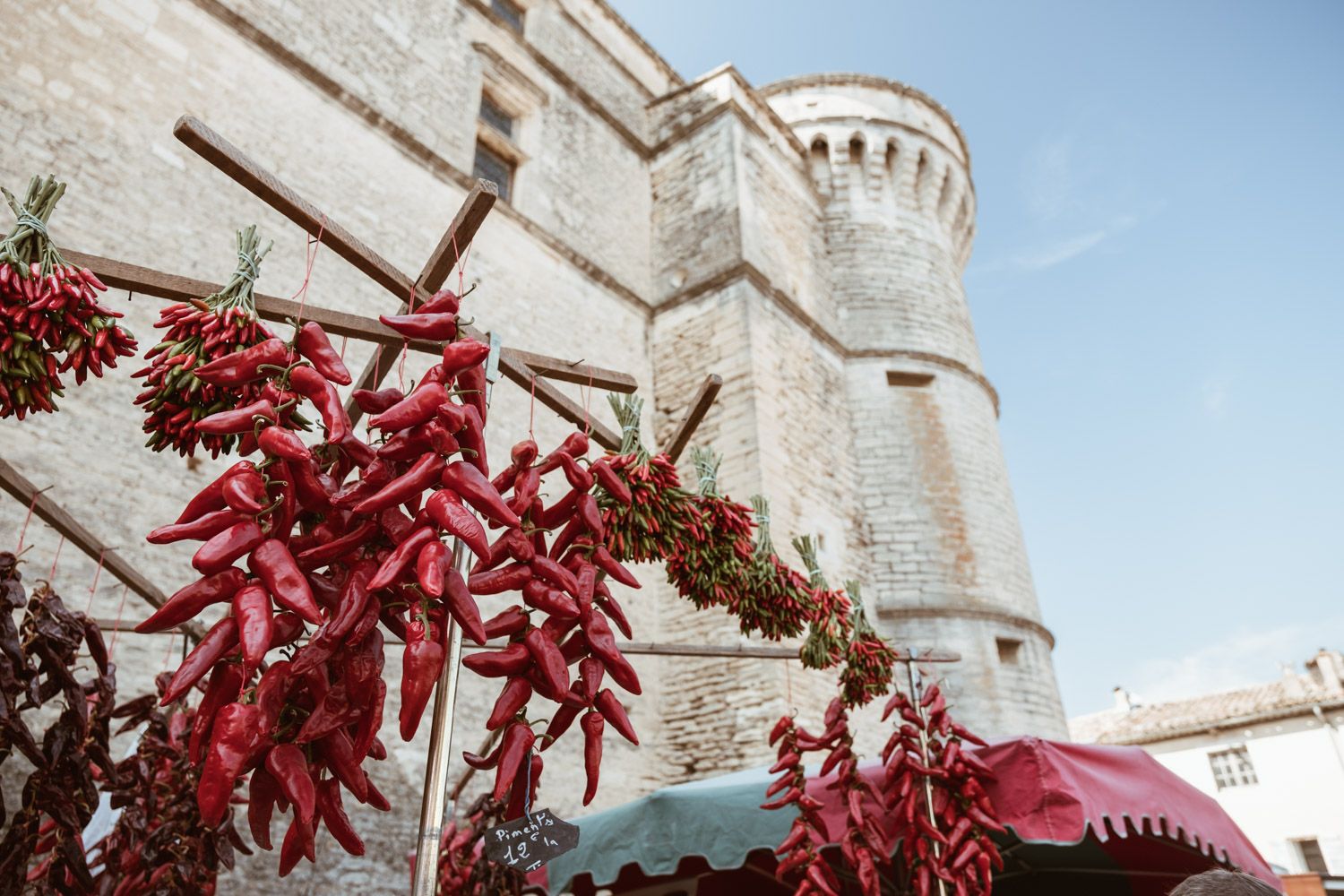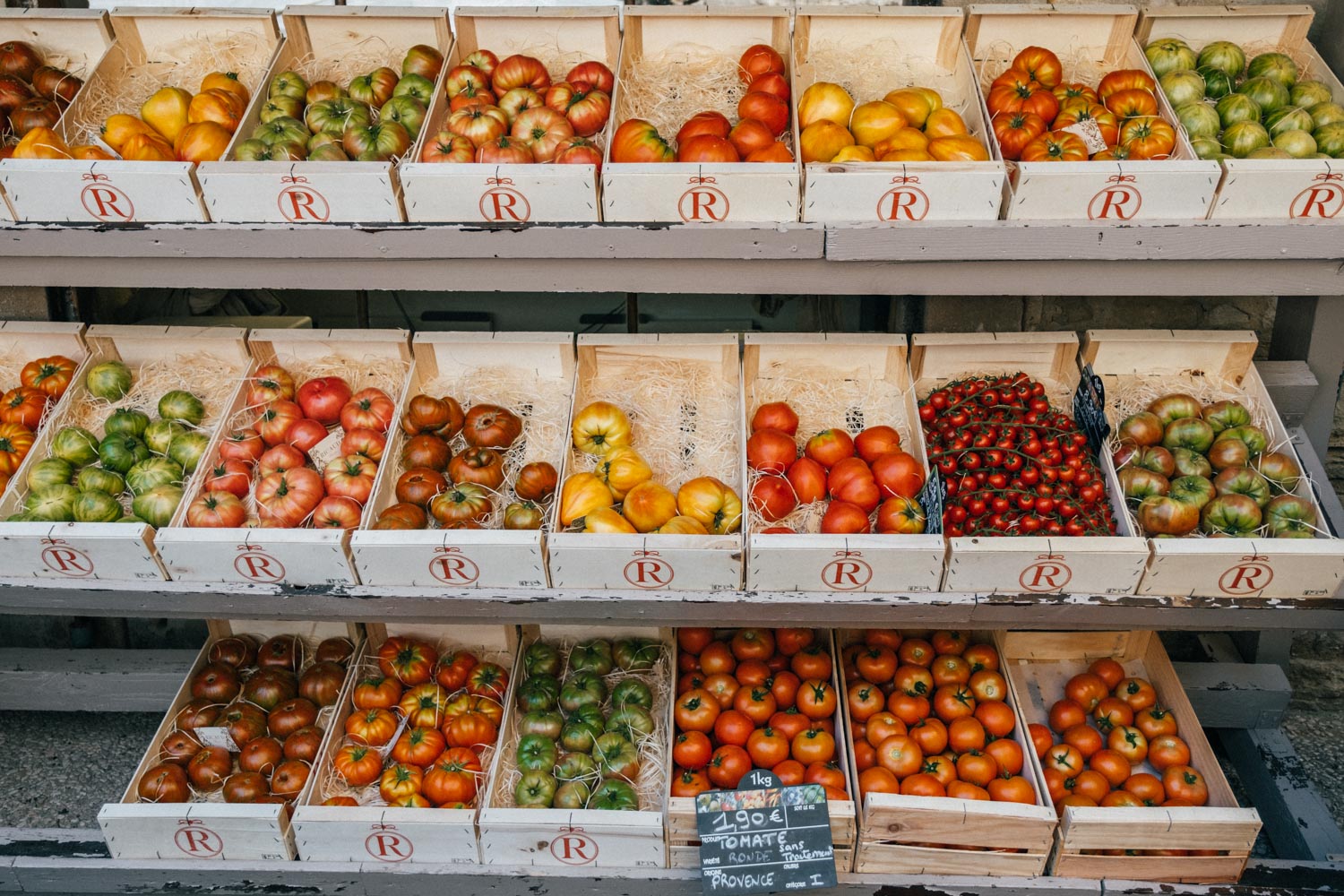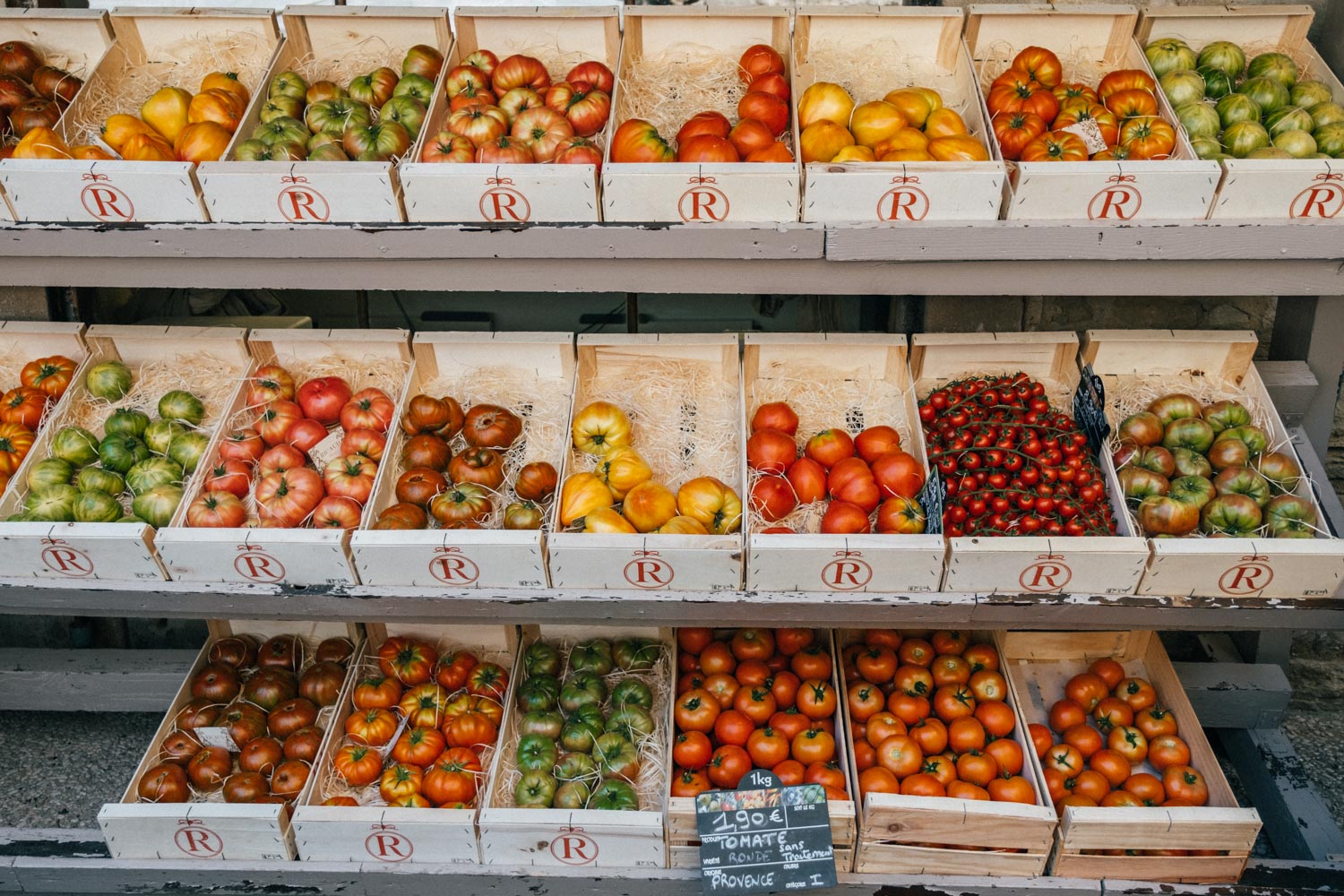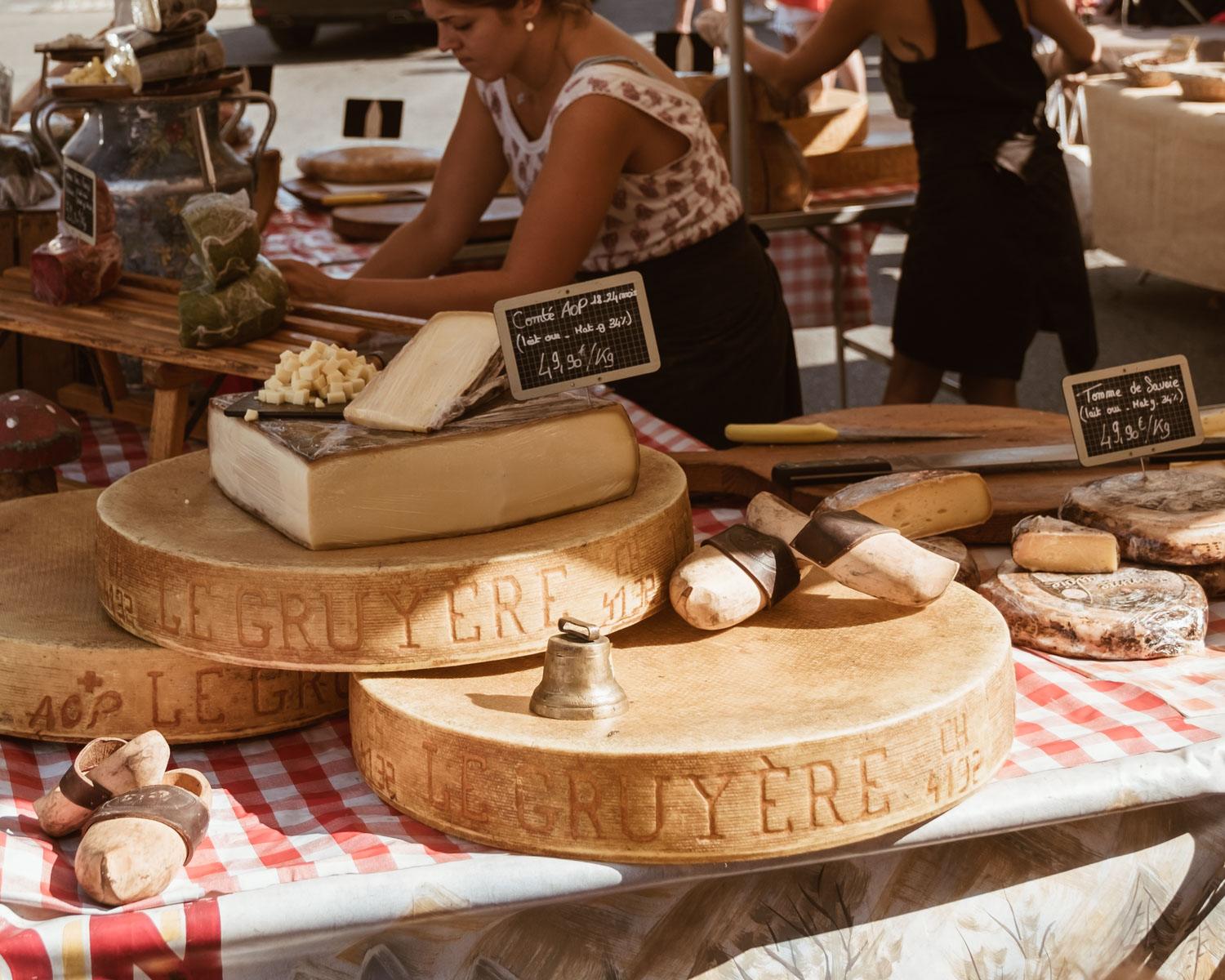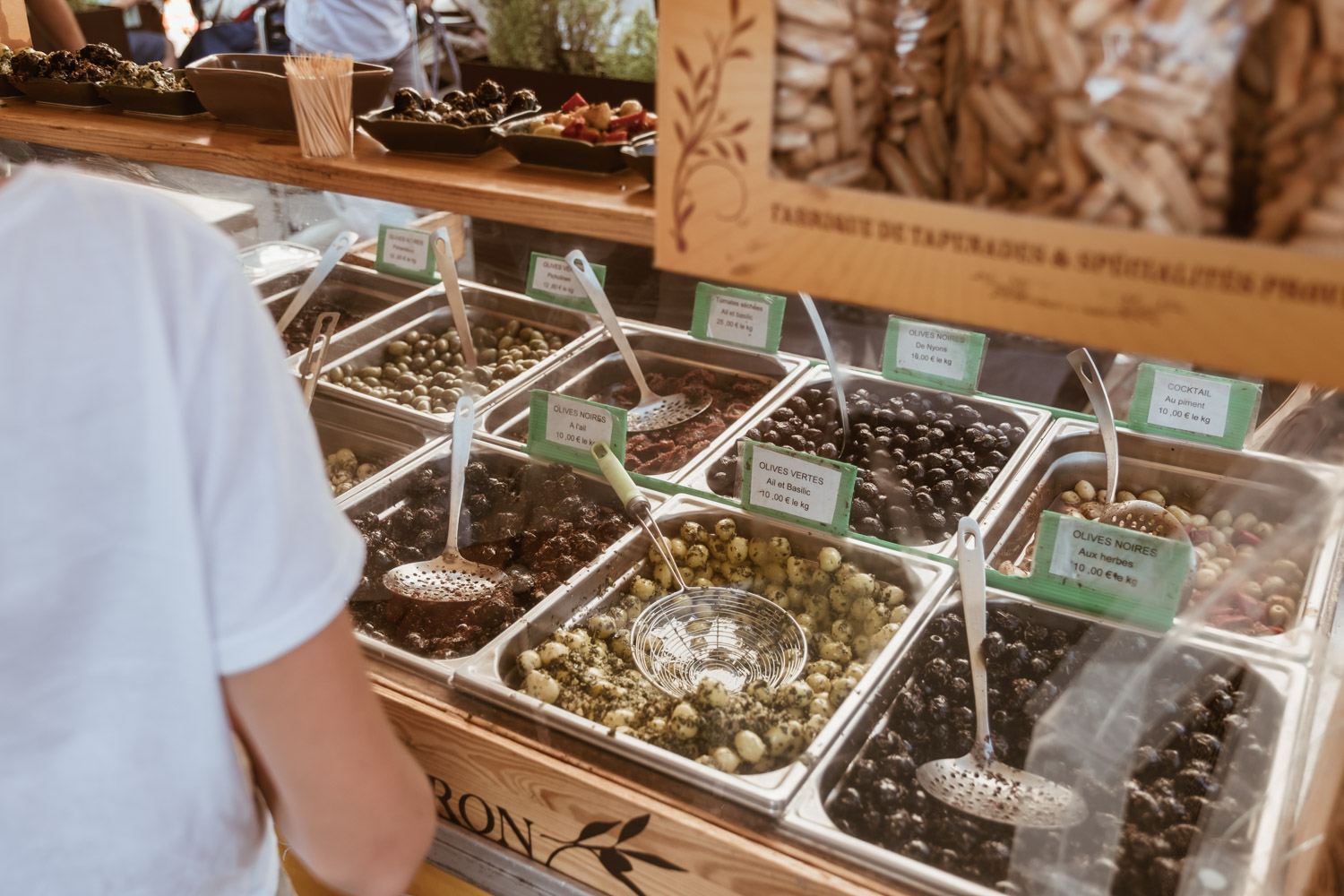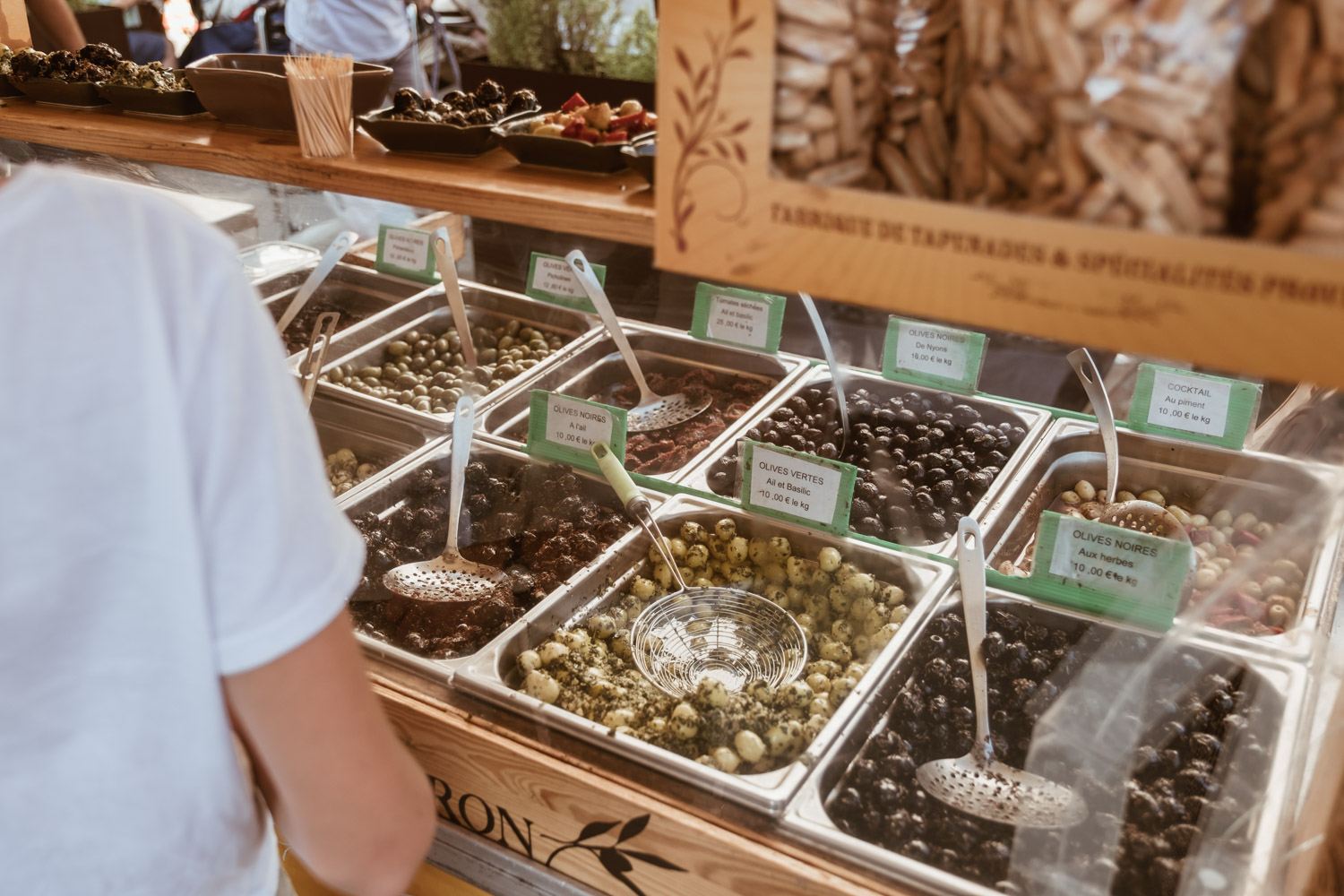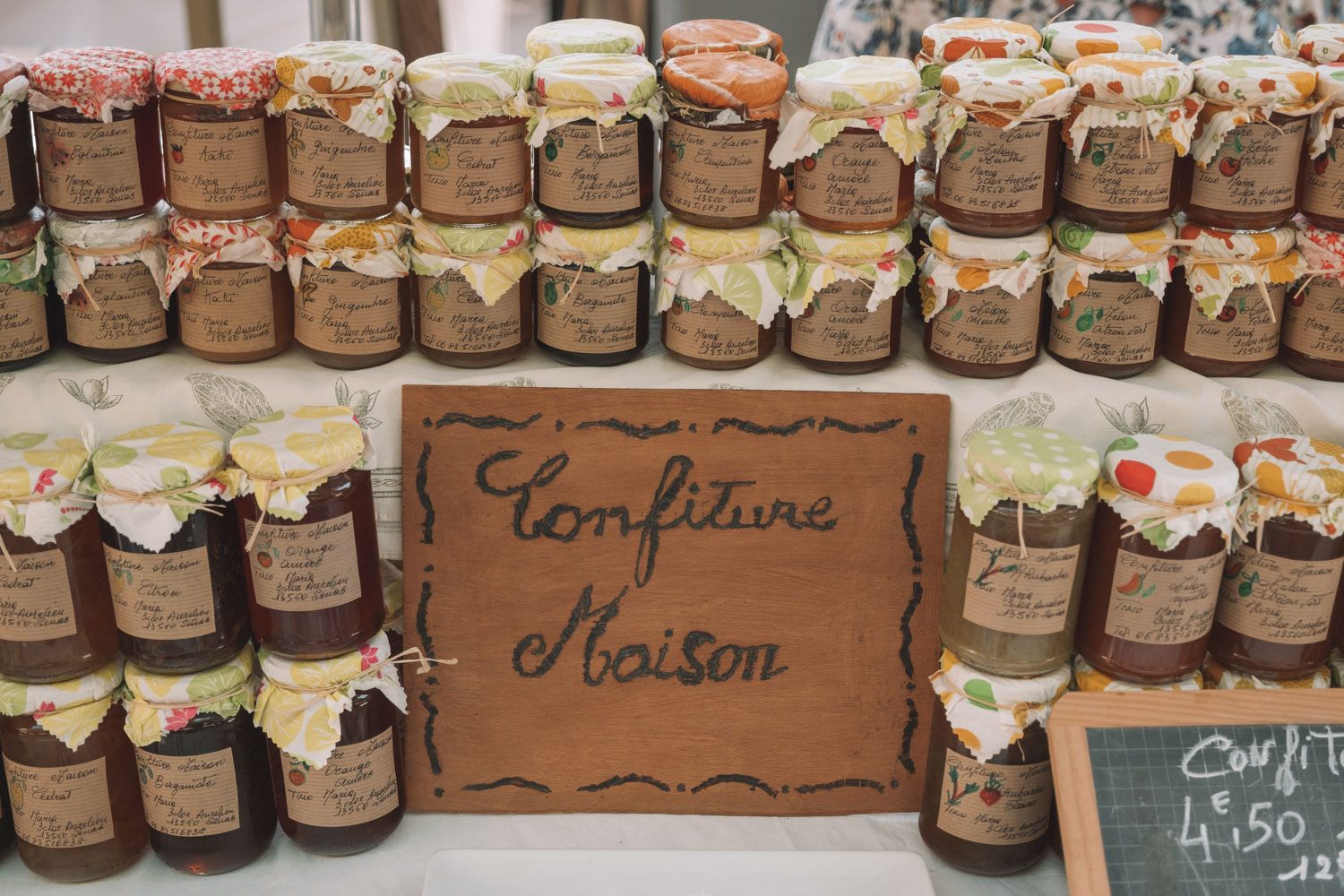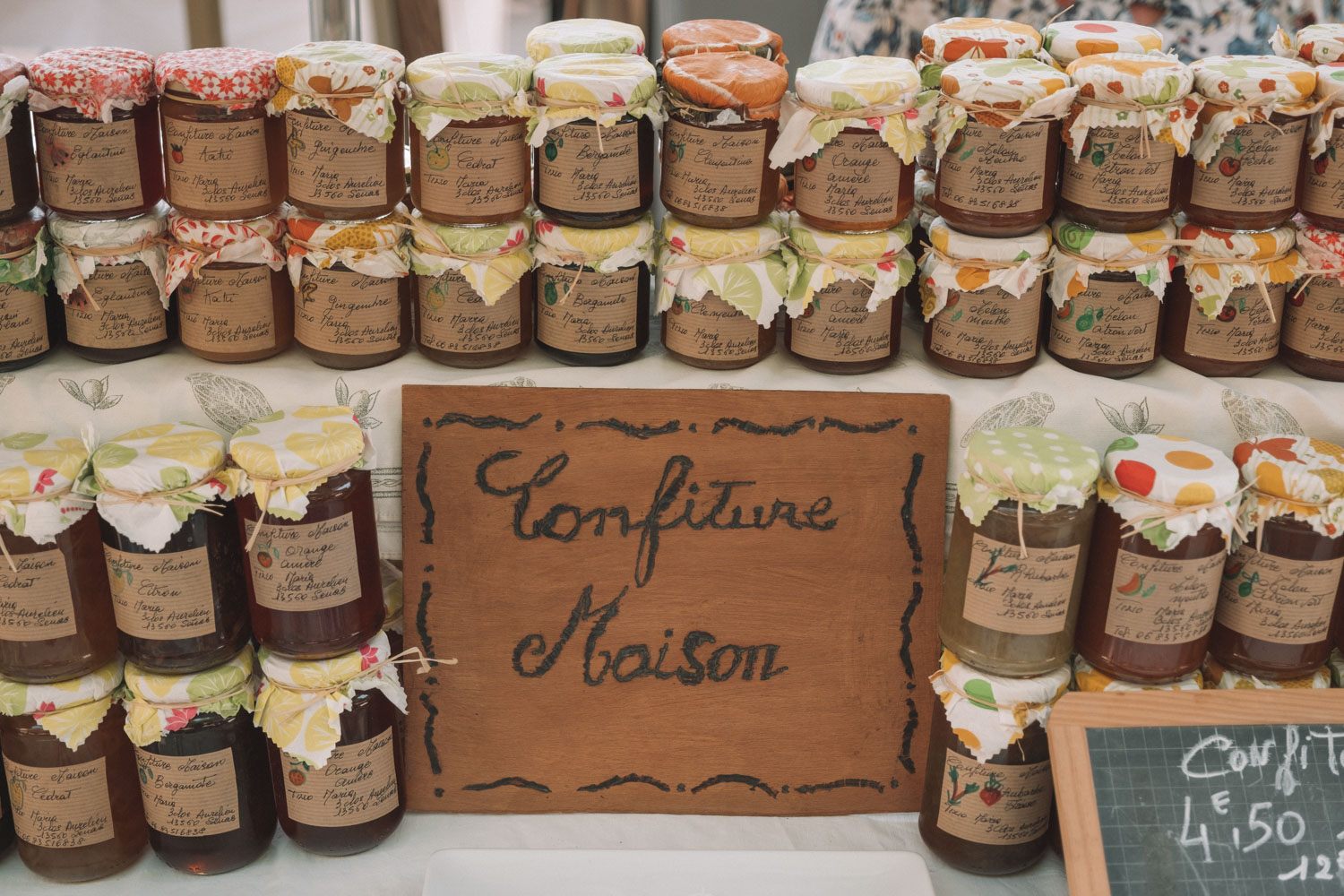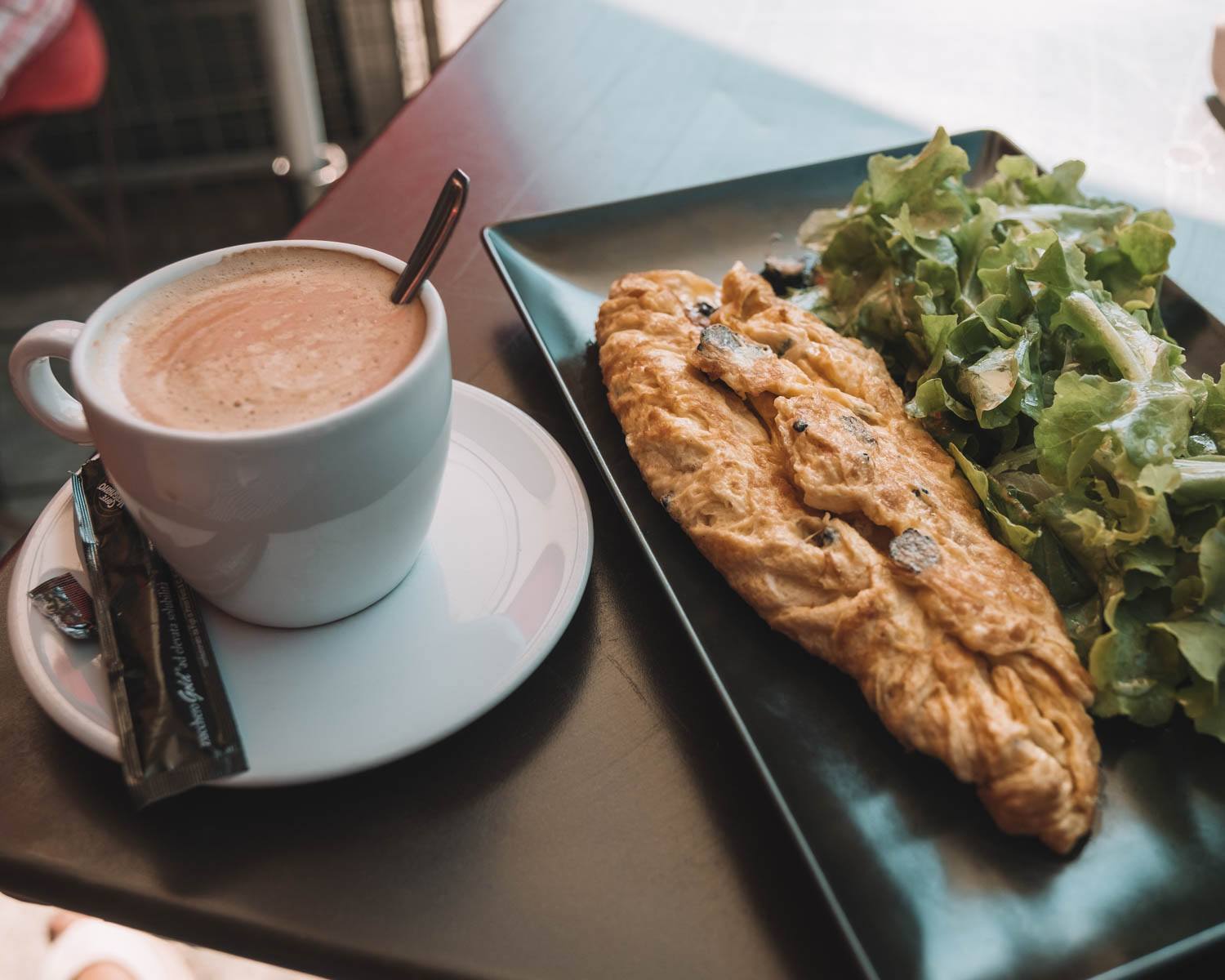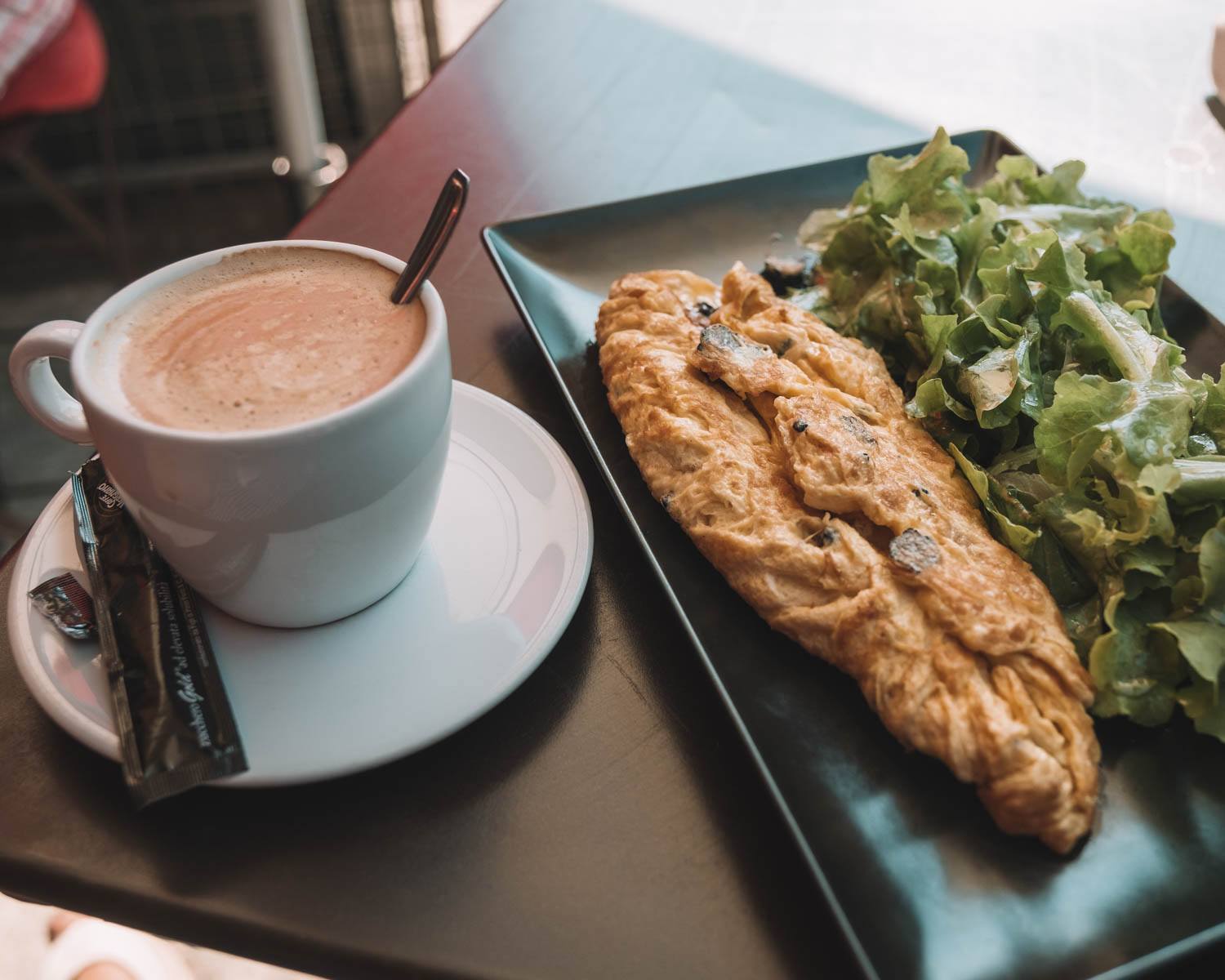 Where to Eat in Gordes
If you don't fill up from all of the goodies at the market, there are a lot of cute cafes and amazing gourmet restaurants throughout town. I grabbed a simple French breakfast of truffle omelet with salad and a coffee in the center of town at L'Estaminet.
There are better cafes in Gordes, but I wanted a quick bite– and the omelet didn't disappoint! I sat outside on their patio and watched the locals do their weekly shopping at the market.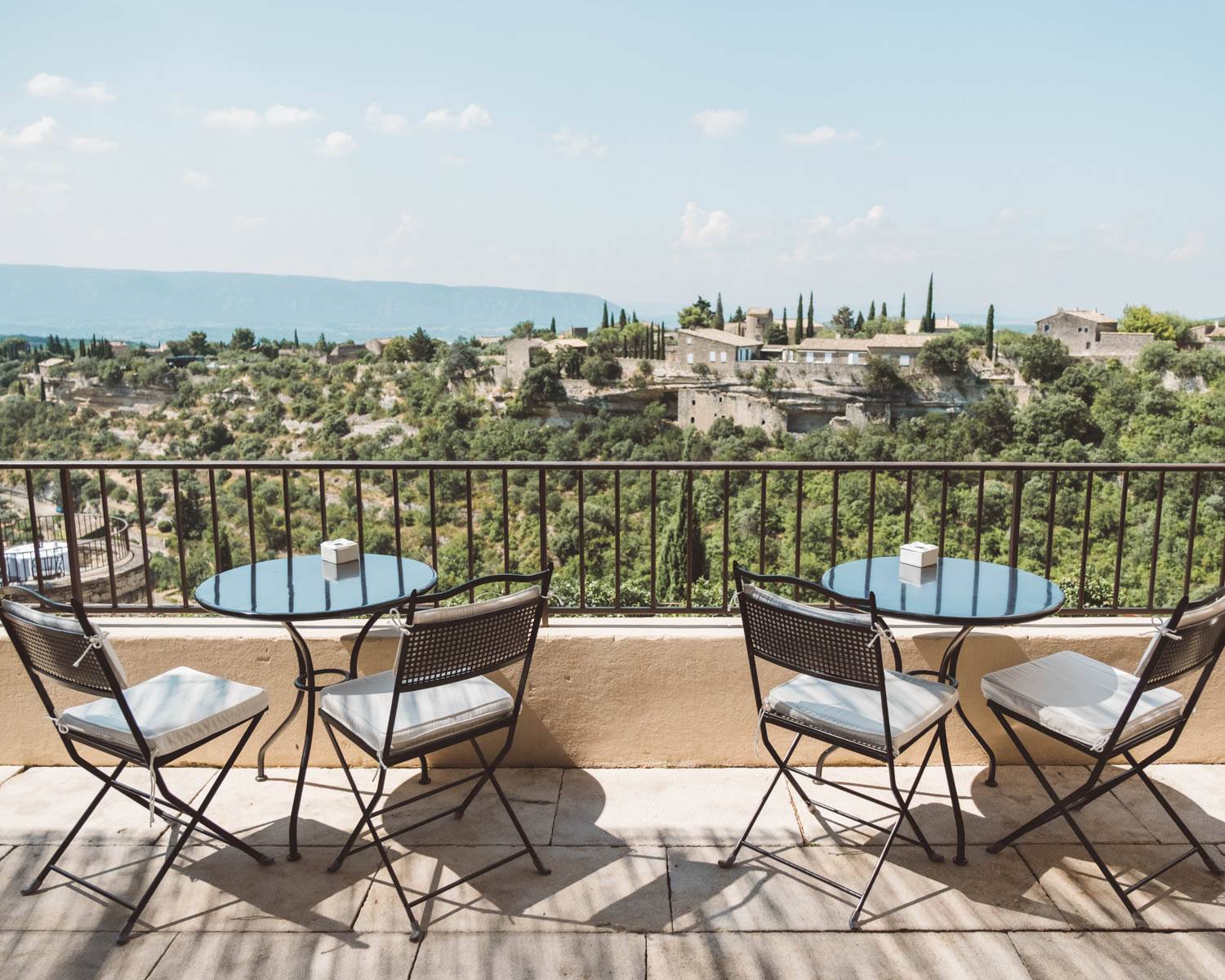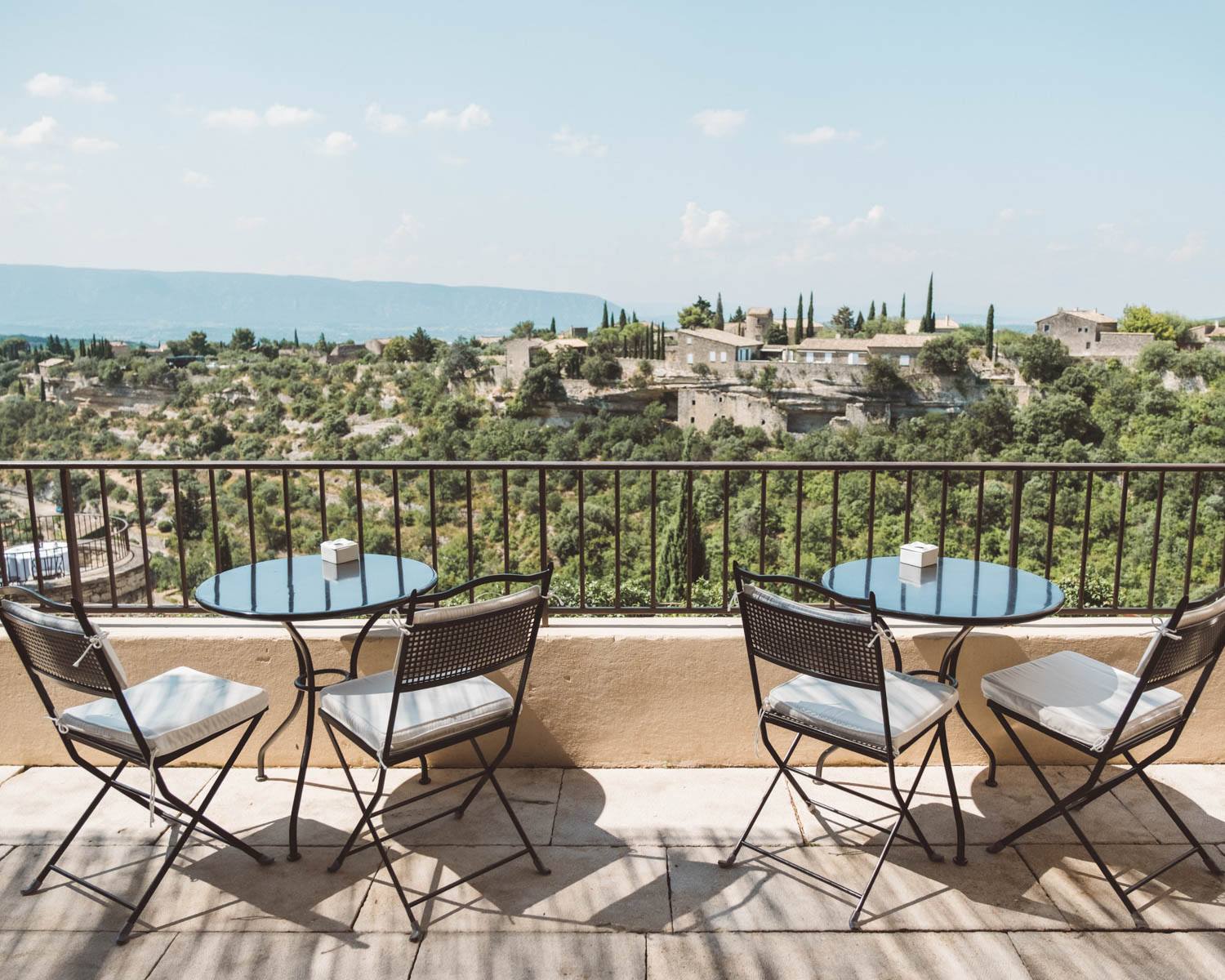 Where to Stay in Gordes
La Bastide de Gordes Hotel is at the top of my dream hotel list. I was only in Gordes for the day, so I stopped in for a drink on their terrace. I recommend coming here for afternoon tea or a cocktail to admire the property and view.
The views from the terrace are stunning, and the hotel is really beautiful if you can allow time for a stay. I will definitely be planning a trip back where I get a chance!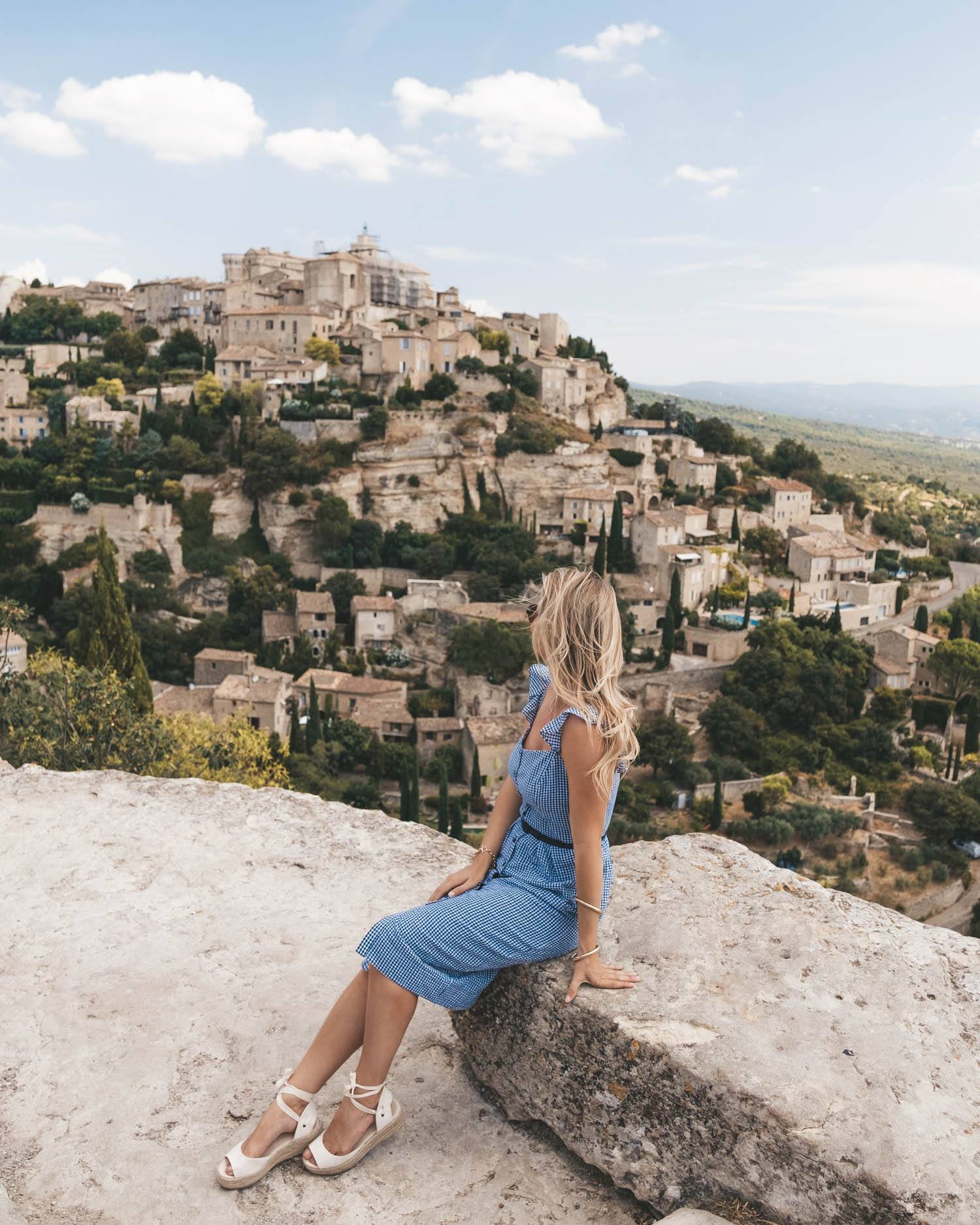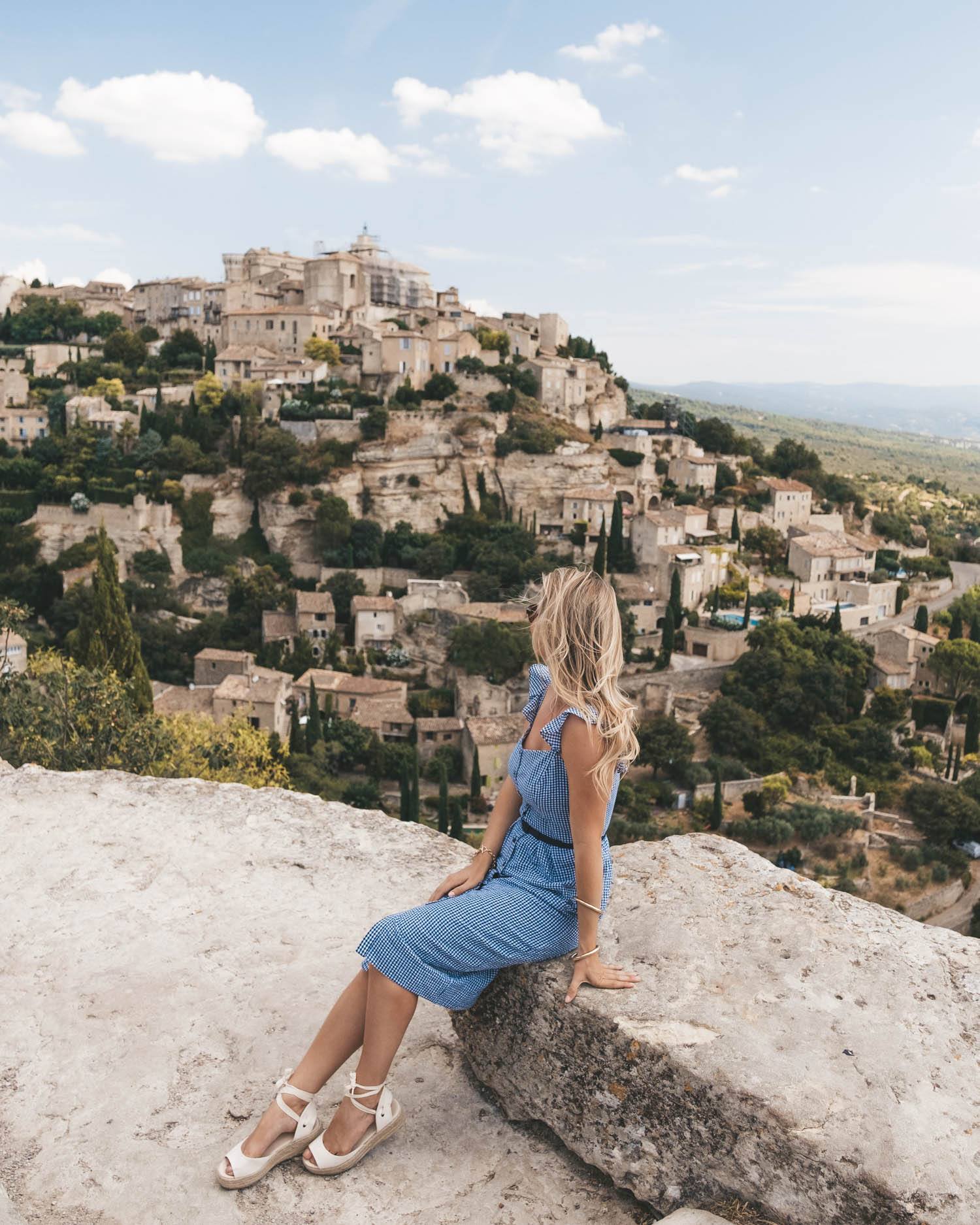 What to Do in Gordes
Viewpoint: If you're visiting Gordes for the day like me, I recommend going up to the viewpoint before you leave. Listed as "Town View Point Gordes" on Google maps, there are nearby parking lots and a fantastic view over the valley and of the hilltop village.
Lavender Fields: Just outside of Gordes is the Sénanque Abbey. If you're visiting around lavender season, it's one of the top spots to see the iconic lavender fields in Provence.
Chateau de Gordes: Originally built in 1031, the castle is one of the oldest in France. EUR 7 will get you in and the monument is closed on Sundays.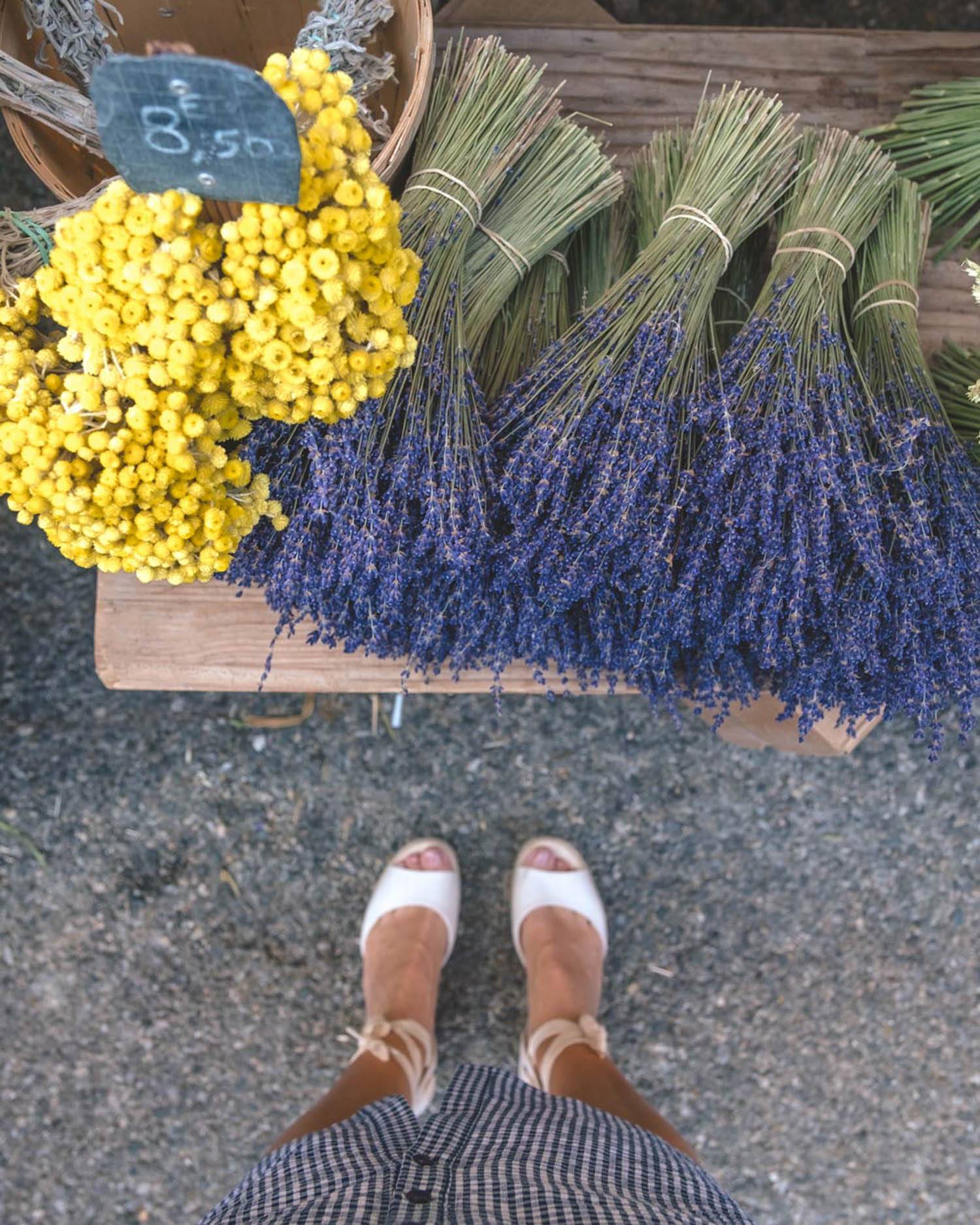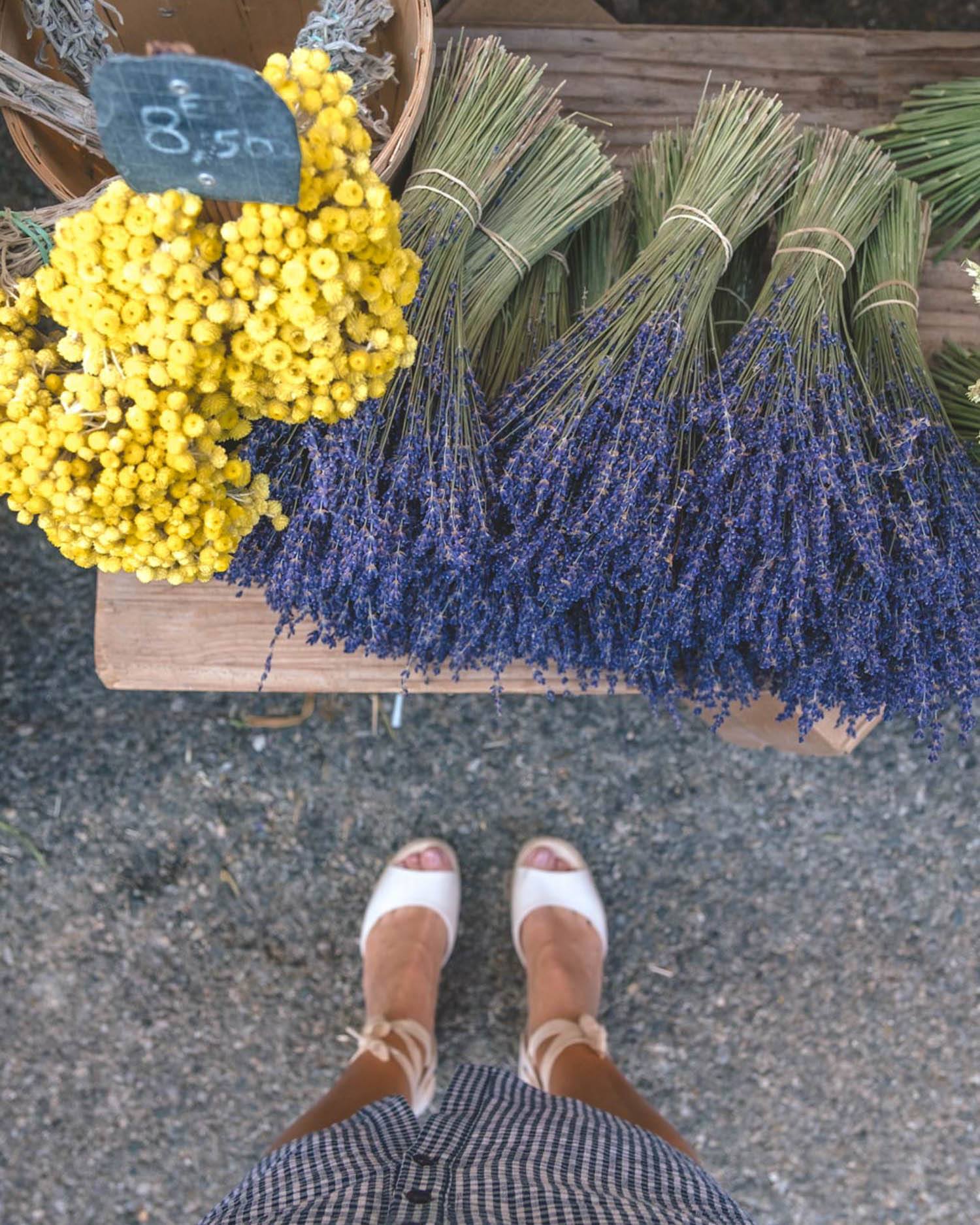 Overall
Gordes is an experience unlike any other, it's the perfect pit stop for a road trip around the French countryside. With a market that can't be beaten, you'll want to spend at least two days strolling through the neverending winding streets.

Do you have tips for visiting the Gordes Village and market? Let me know in the comments below!