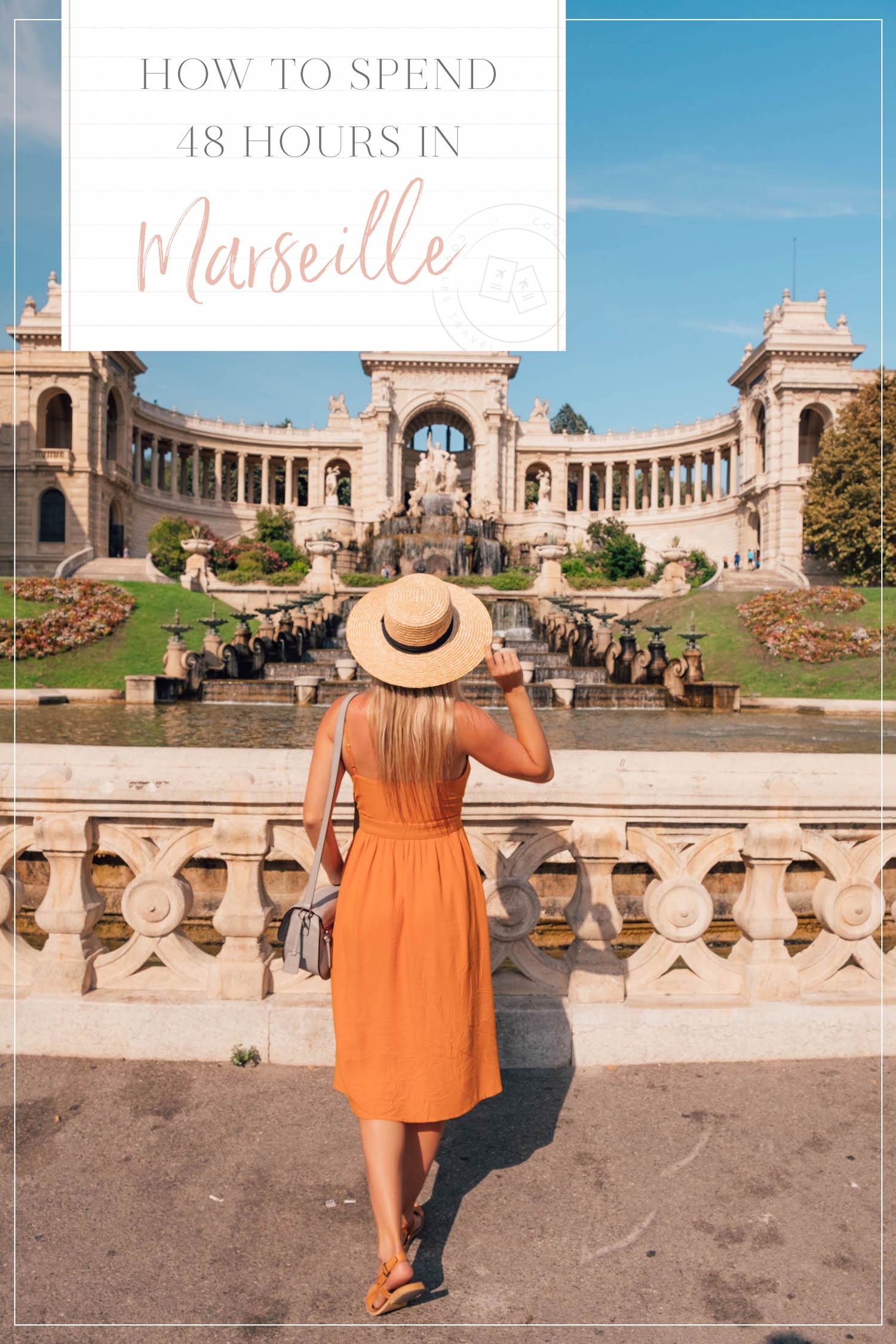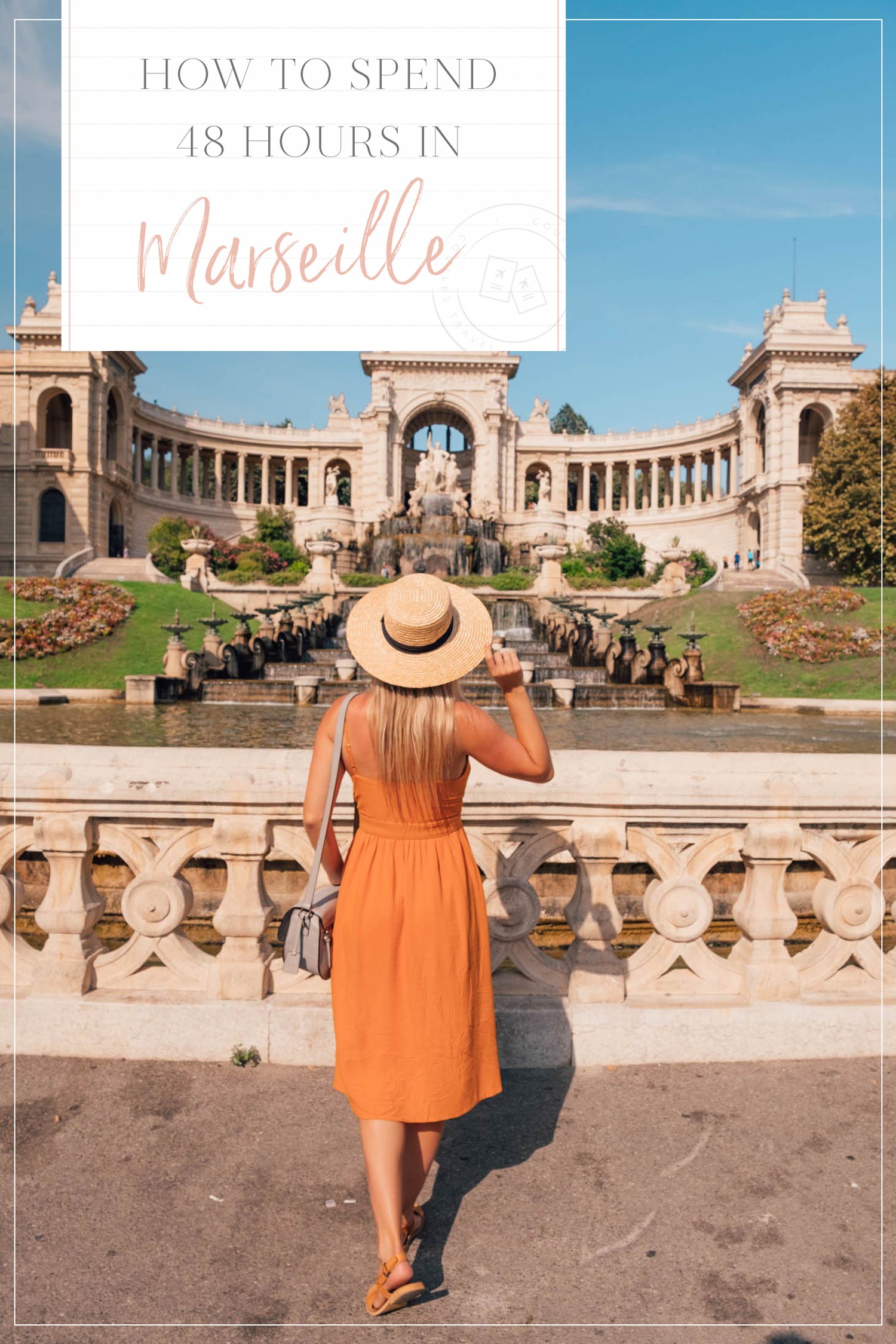 Sitting on the edge of the Mediterranean, Marseille is nothing like Paris, and that's a good thing. With almost constant sunshine, miles of beautiful beaches, and a wonderful mix of cultures—the city has a flavor you won't find anywhere else in France.
Truth be told, I didn't expect to fall in love with this city. I only had 2 days to visit Marseille and planned to rest after ten days of non-stop travel. Not surprisingly, I couldn't resist my urge to explore Marseille for two days straight instead.
Here is how to spend 48 hours in Marseille, France!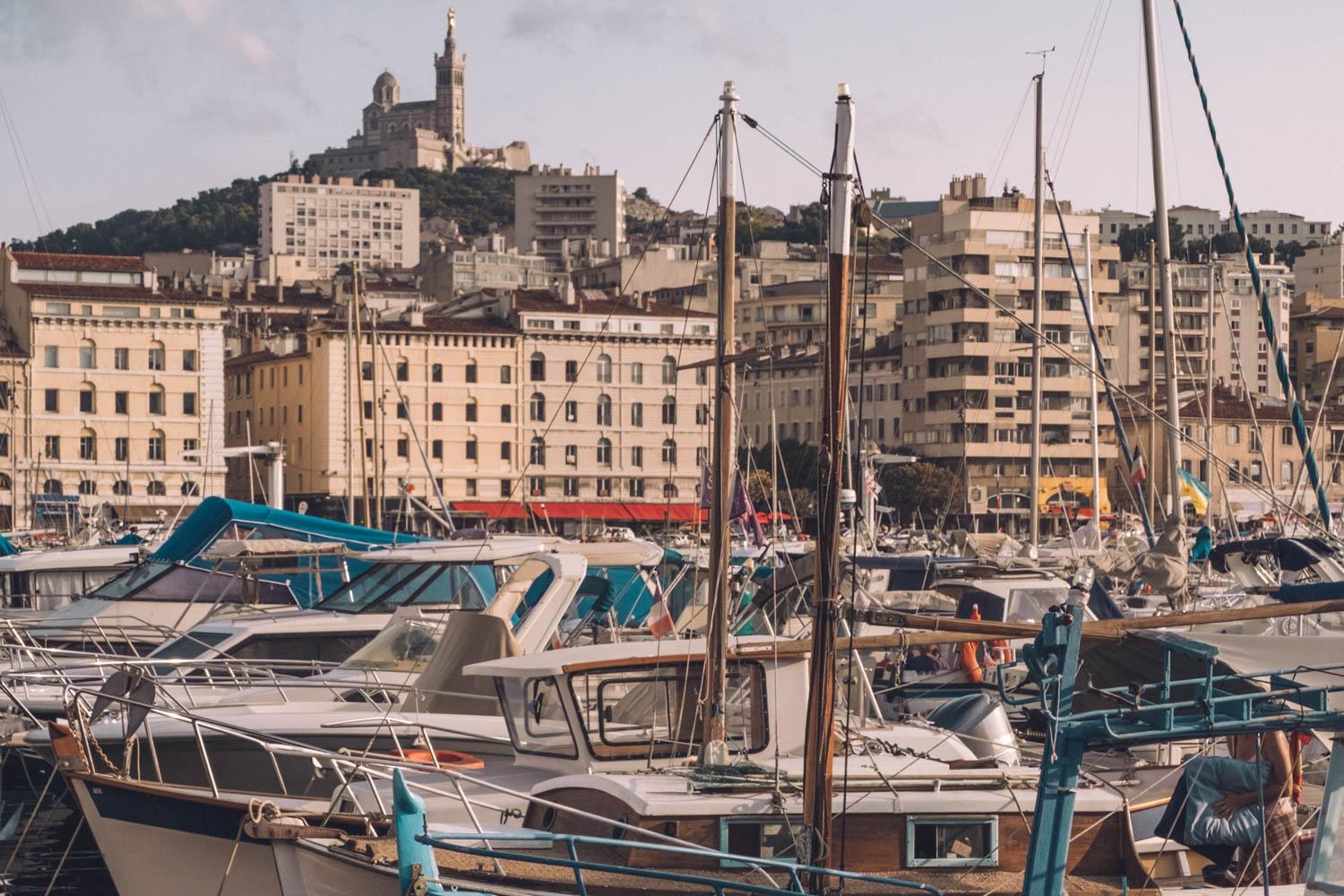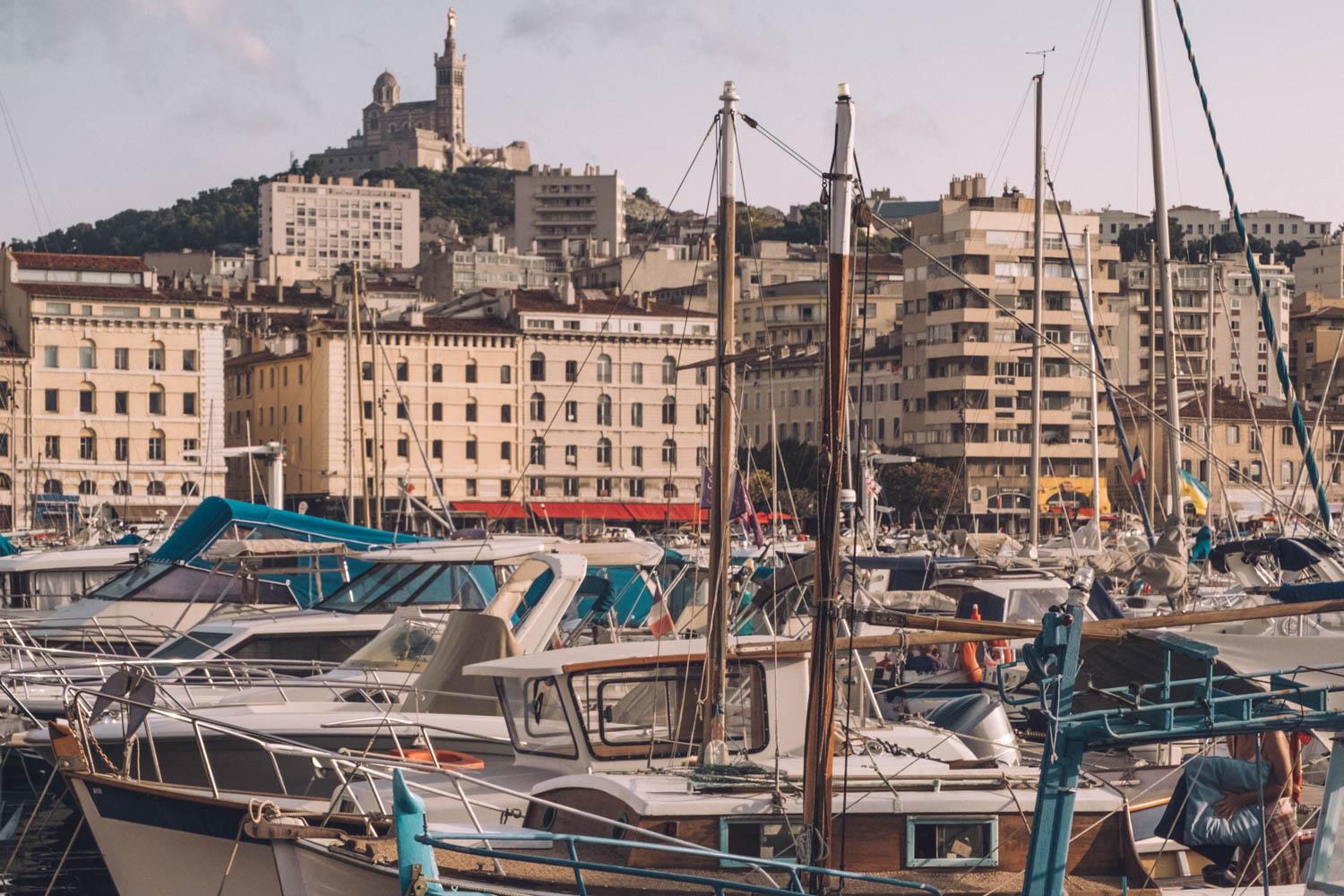 Getting There
I arrived in Marseille by train from Avignon and recommend doing the same if you have the chance. The Gare De Marseille-Saint-Charles railway station is beautiful and features large glass windows with natural light pouring in.
Located on top of a small hill, the station is linked to the city center by a massive staircase. If you're traveling with a lot of luggage, face the stairs, walk right around the building, and you'll be at street level.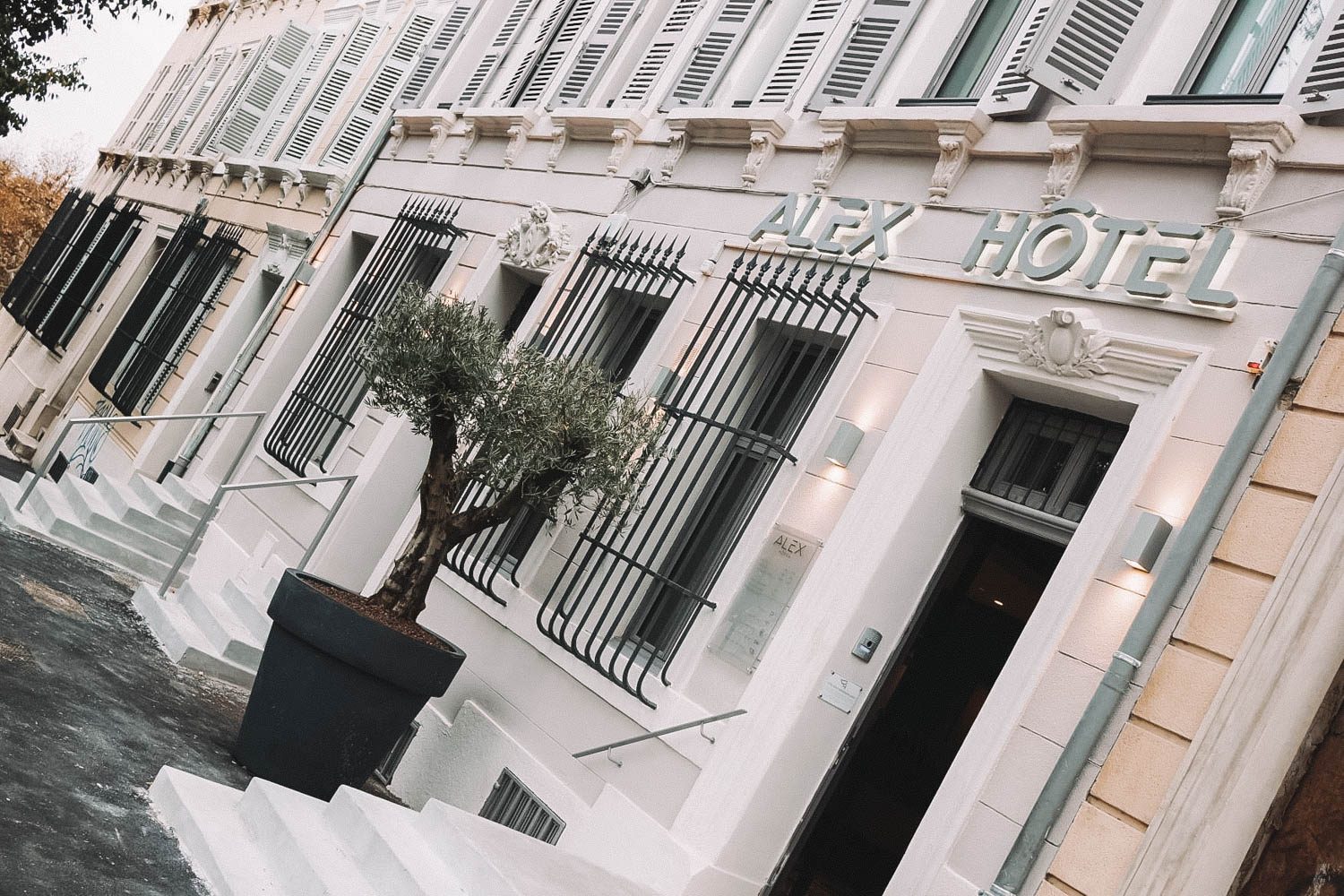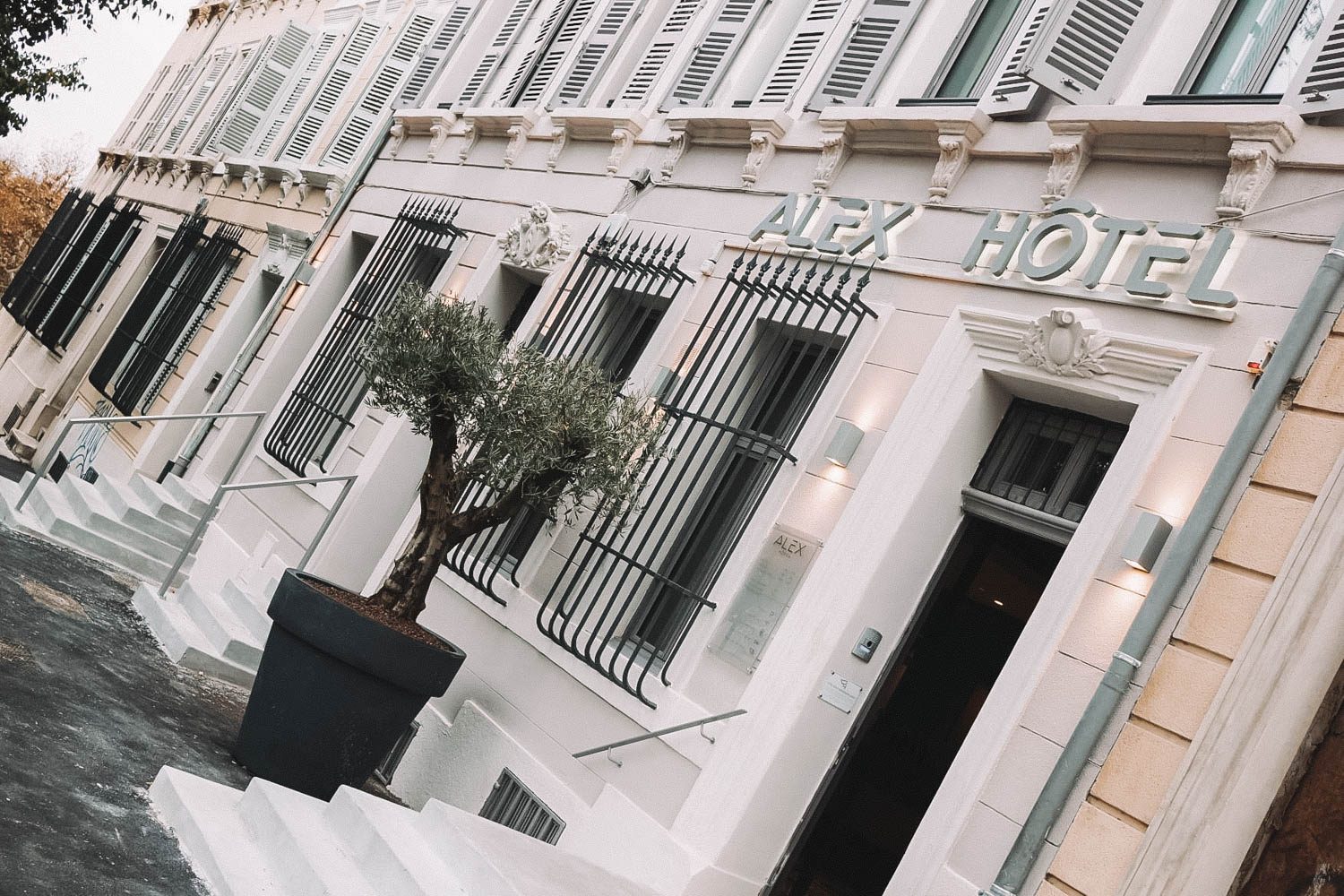 Where to Stay in Marseille
Hôtel Alex: The Alex Hotel is the only three-star boutique hotel in Marseille. Located near the train station and the airport, it's easy to get here once you arrive.
The hotel is also a few minutes away from the Old Port, Mucem, and the famous district of La Panier.
Inside each room, you'll find premium bedding, AC, a rain shower, flatscreen TVs, free WiFi, and more. Once you're all checked in, head up to the 1713 Lounge, a rooftop terrace where you can enjoy wine and local dishes.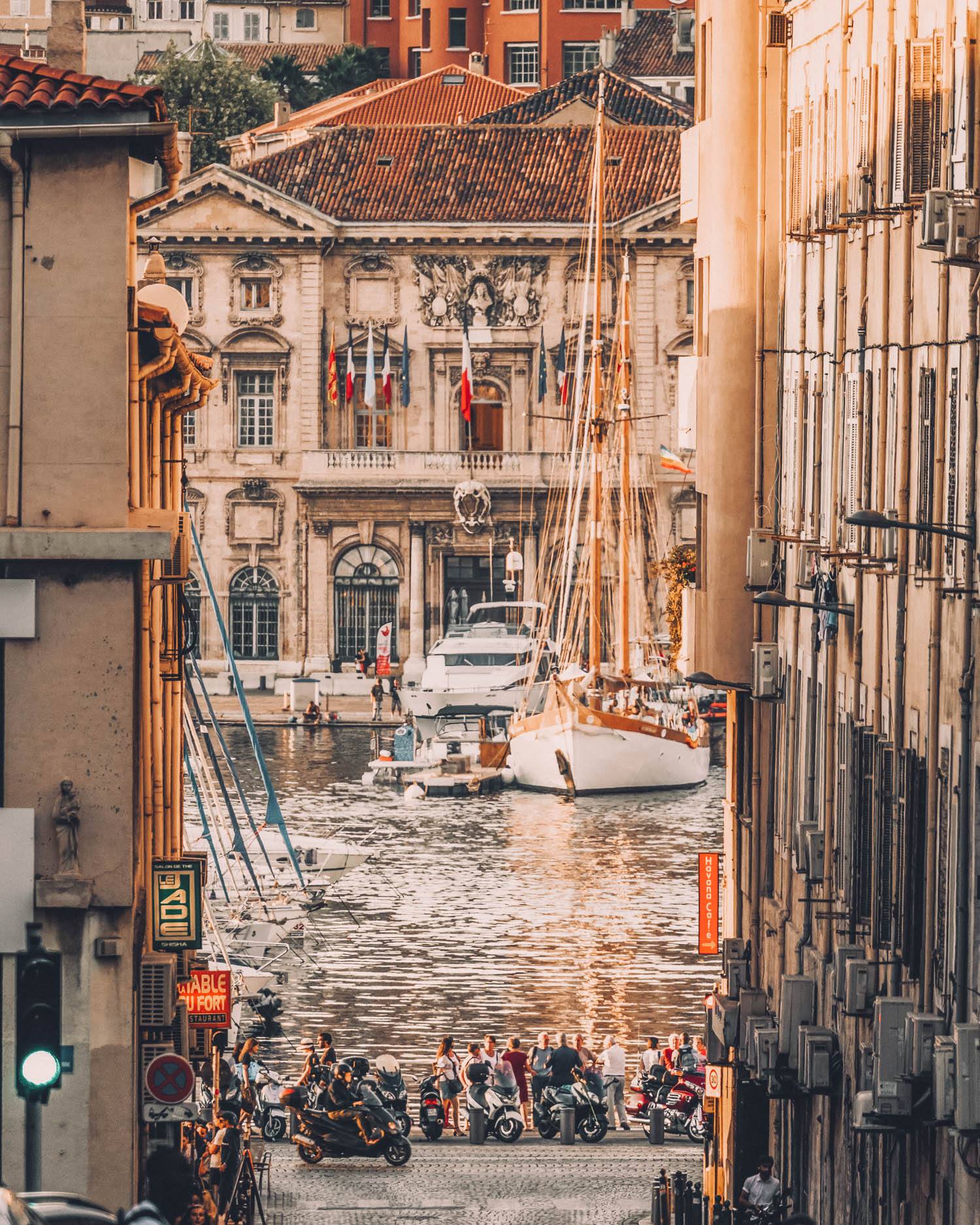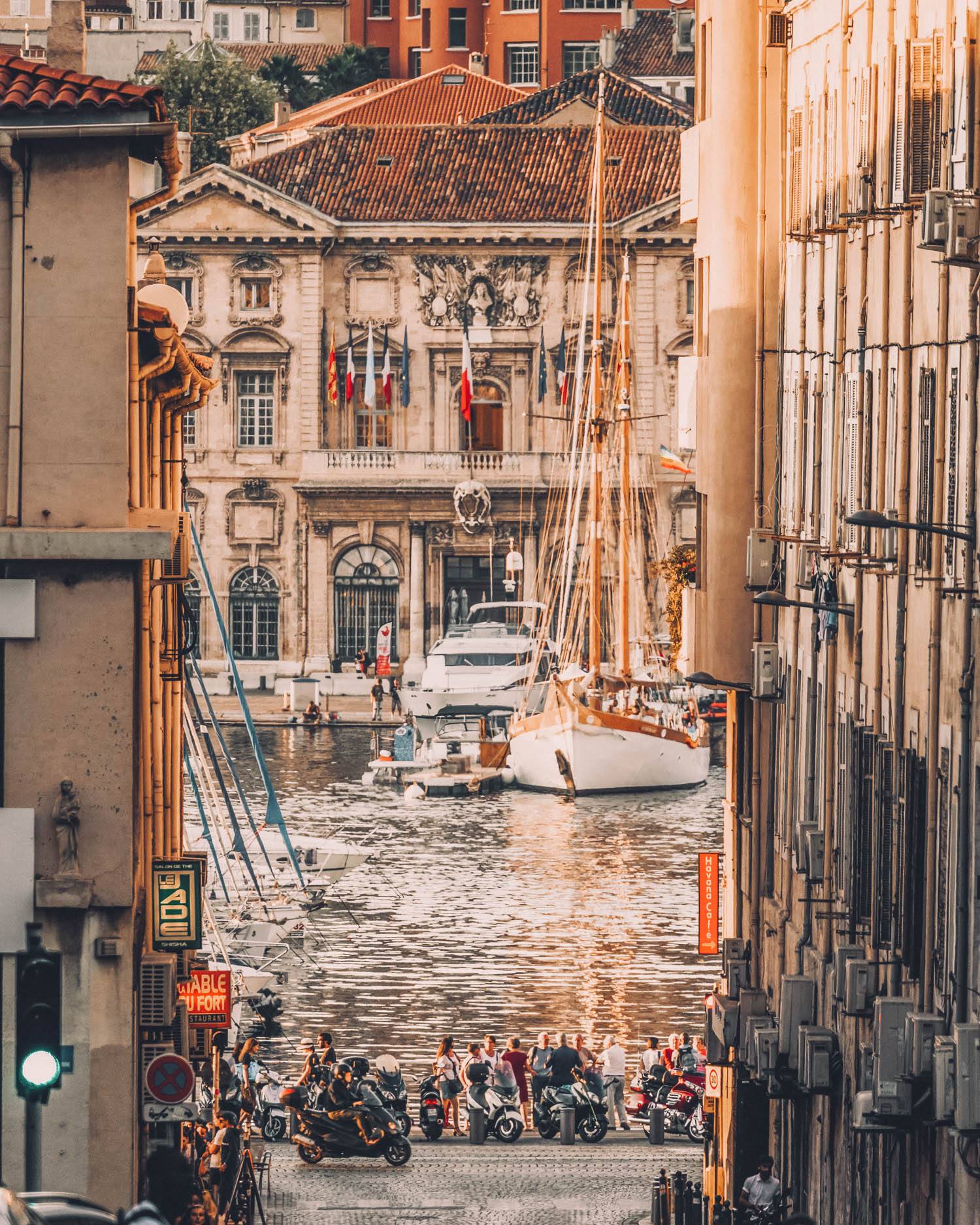 Day One
Breakfast at Old Port
Marseille's Old Port is one of the most picturesque parts of the city. Its 100-year-old fish market opens at 8 am and is a great spot to grab a light breakfast.
Head to one of the cafes on the water edge, order a croissant and cafe au lait, and watch the currents rock the old wooden boats in the distance.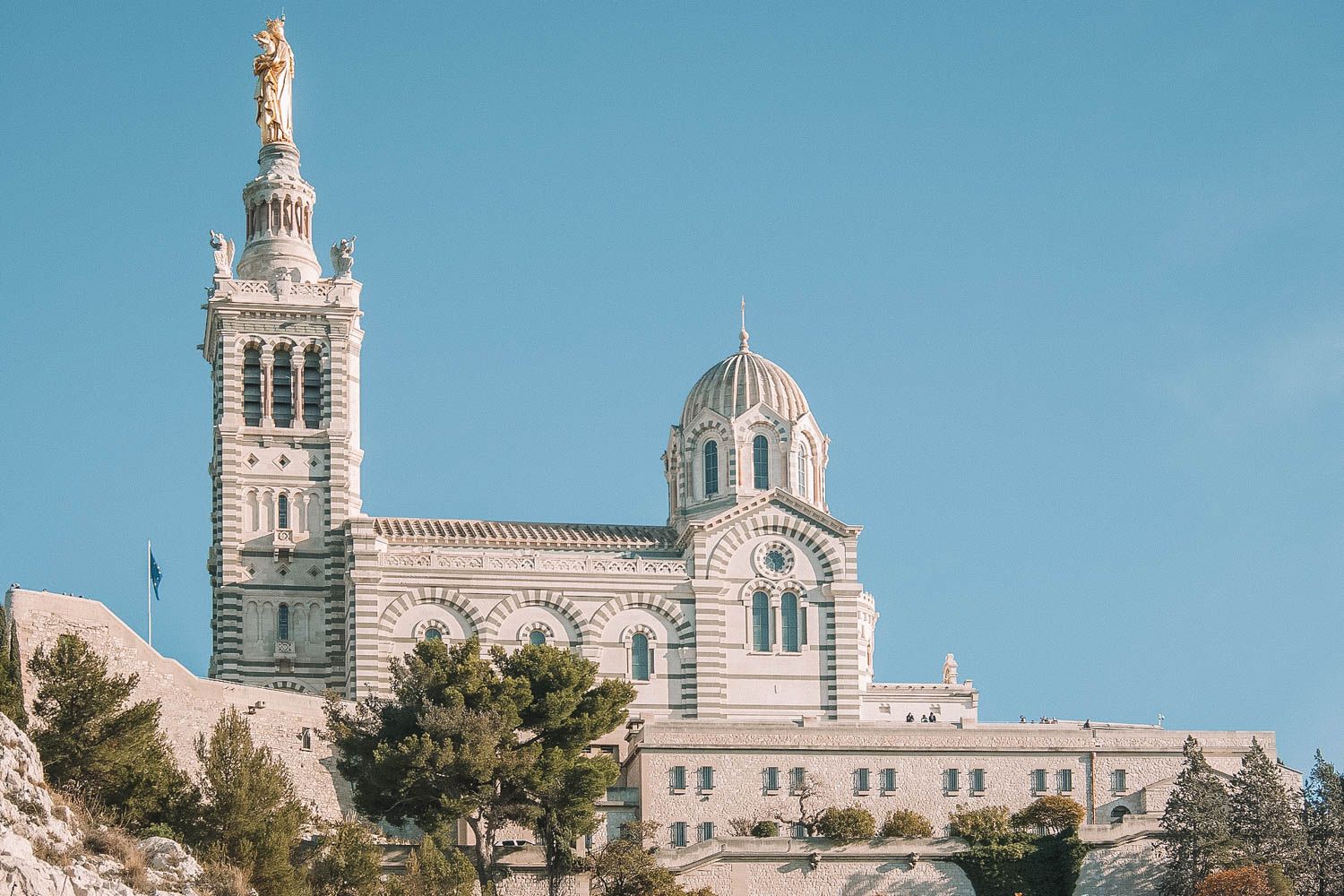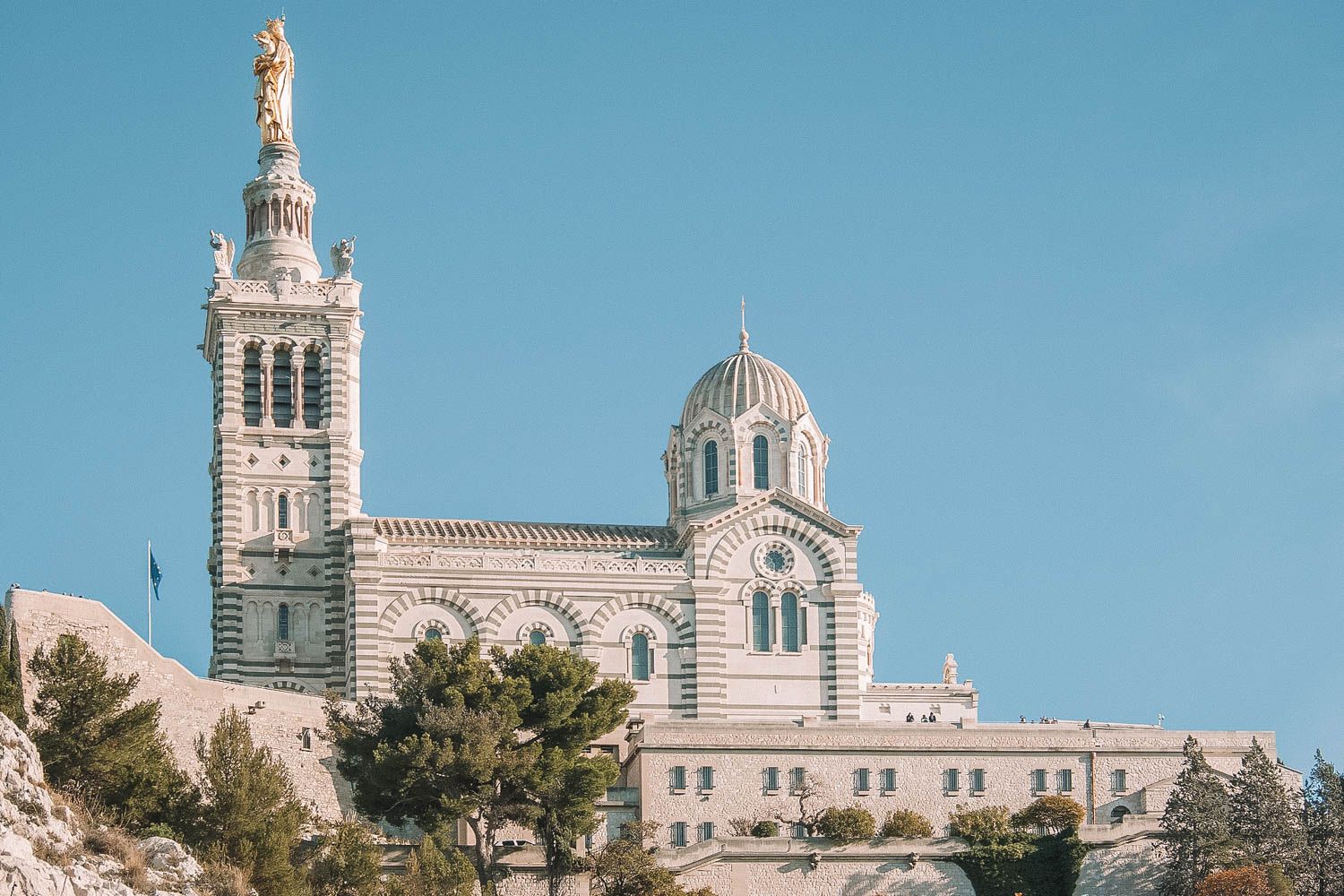 Visit the Basilique Notre Dame de la Garde
After breakfast, take the Petit train up to the Basilique Notre Dame de la Garde. It's a scenic trip that will take you along a seaside road and past the forts of Pharo Palace and St Victor's Abbey.
The Notre Dame de la Garde sits at the highest point of Marseille and is one of the most iconic symbols of the city. Inside you'll find beautiful mosaics, colored marble statues, and murals depicting the ships sailing under the protection of The Good Mother (La Bonne Mere).
Be sure to check the timetable for the train to make sure you don't miss it!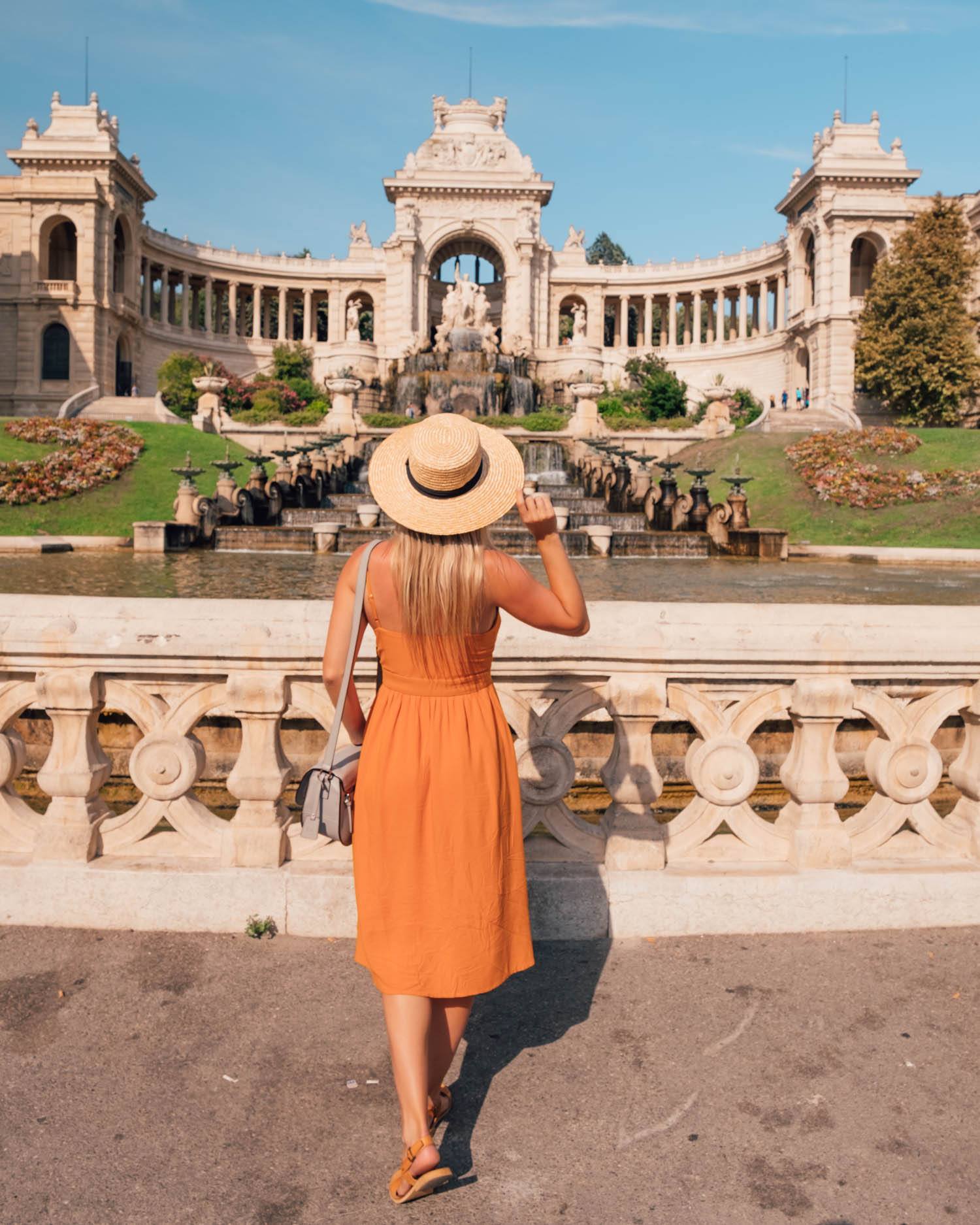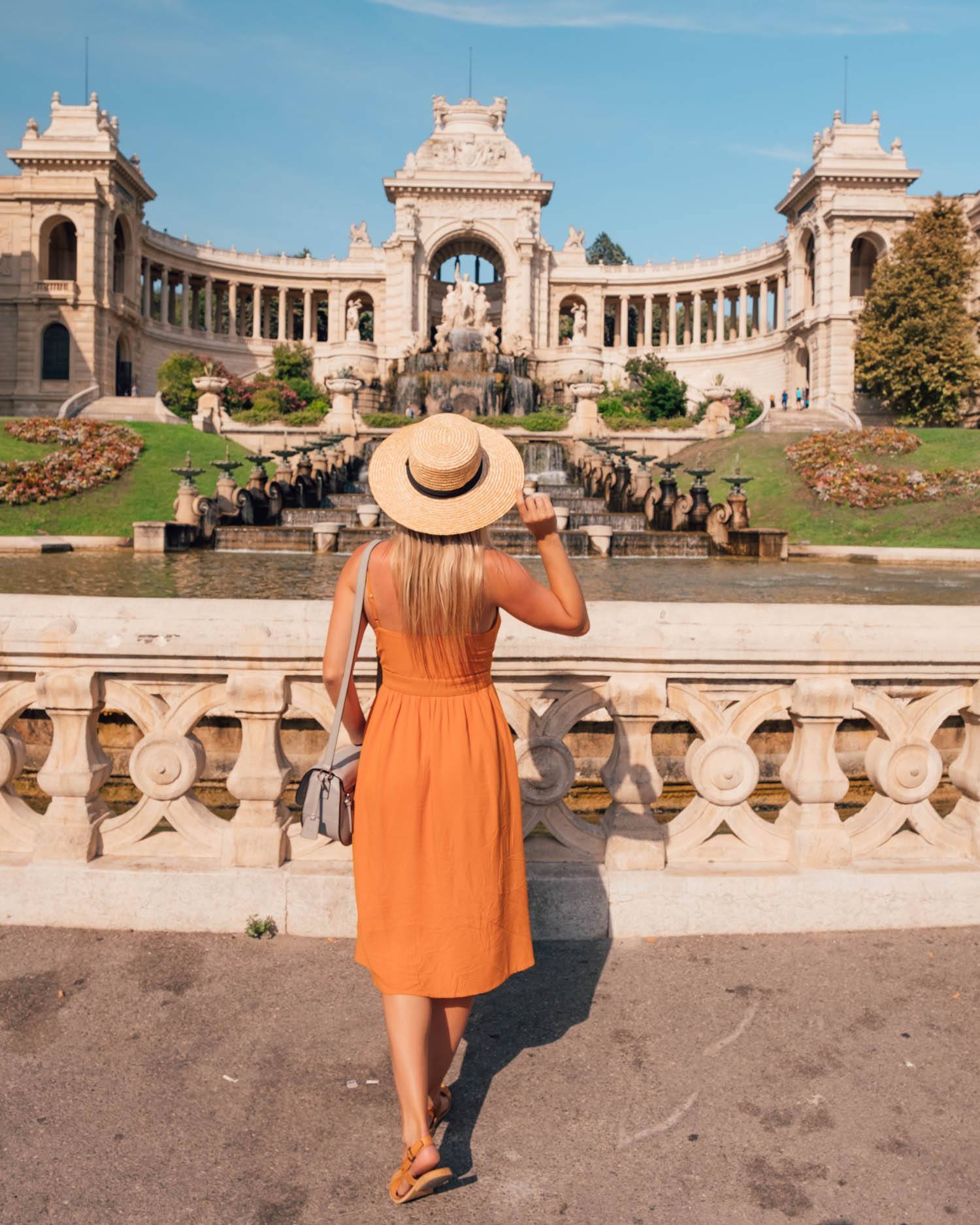 Wander Around Cours Julien and Parc Longchamp
When you're done, make your way to Parc Longchamp. It's listed as one of the Notable Gardens of France by the French Ministry of Culture.
Next, head to Cours Julien. It's Marseille's bohemian quarter and is a great spot to spend the afternoon.
Explore the street art, shop for vinyl records, vintage clothes, or handmade gifts. Be sure to pop into one of the bars and have the traditional French "apéro" pre-dinner drink.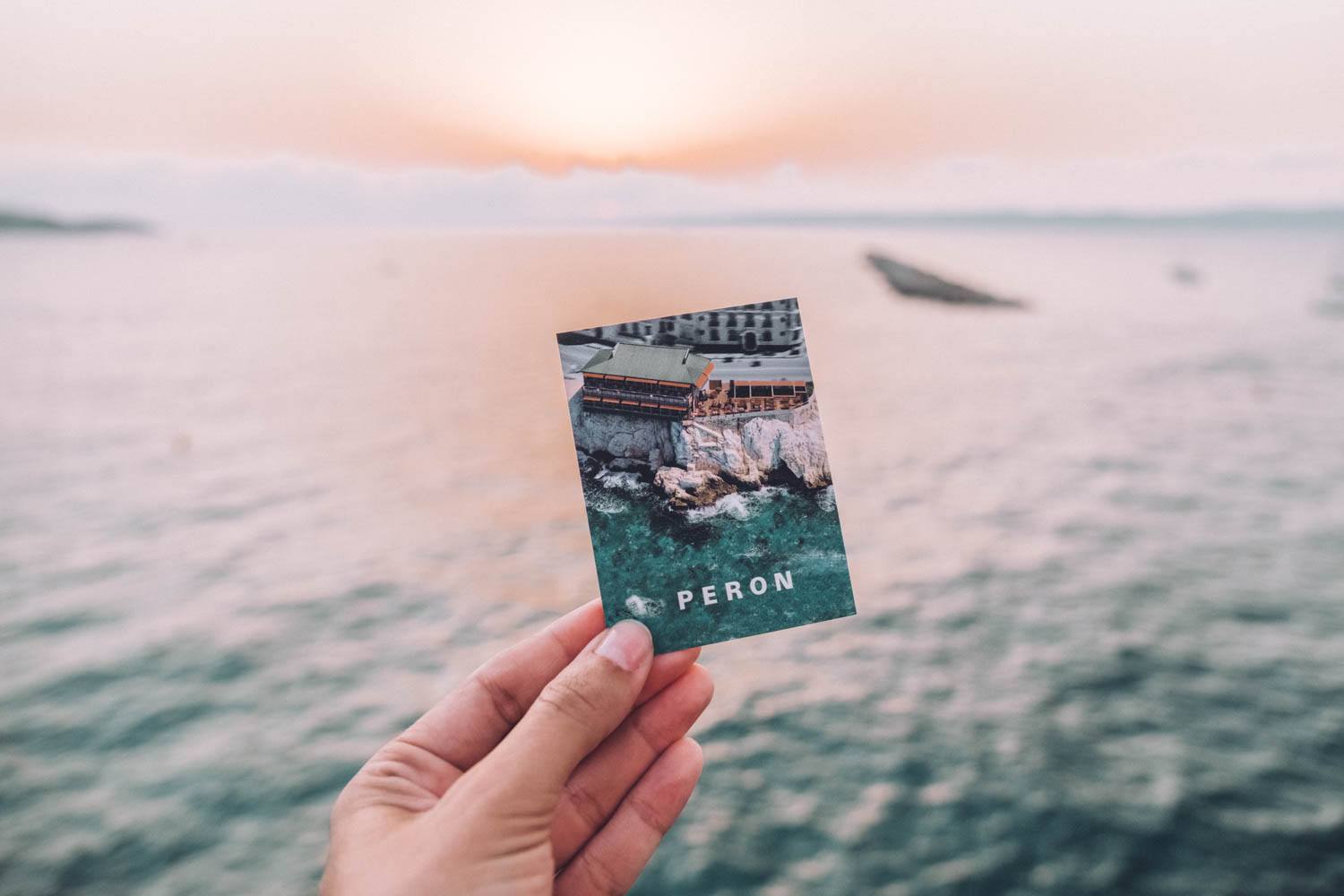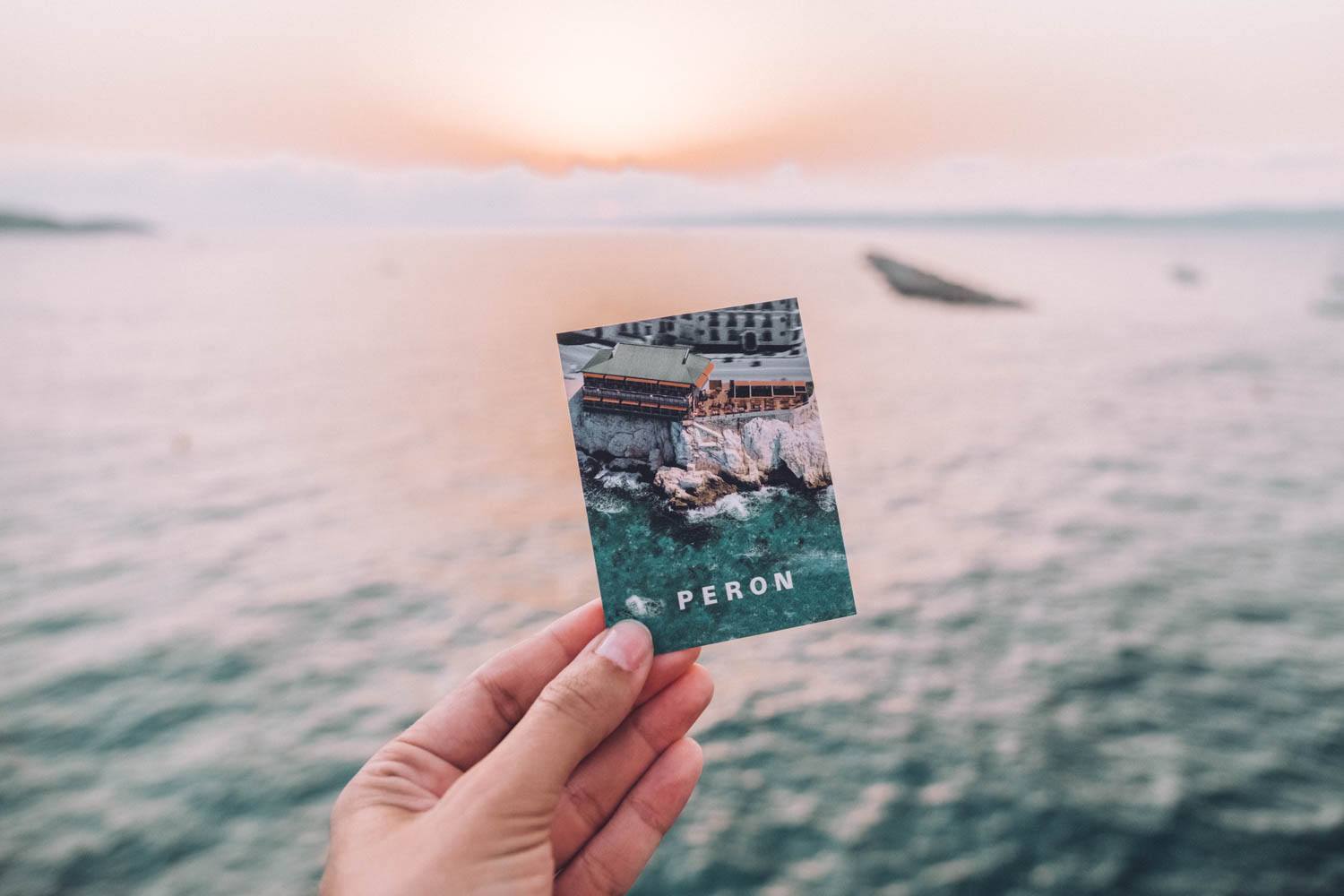 Dinner at Peron Restaurant
Located right on the water, Peron is one of the best restaurants in Marseille for a spectacular sunset dinner. It is a popular spot, so book in advance to snag a table with a view.
Don't leave without trying their signature Bouillabaisse!
Drinks at La Petit Pavillion
If you're looking for a low-key vibe to end off your first day in Marseille, stop by La Petit Pavillion. It's another incredible sunset spot in the city and has a delicious cocktail menu.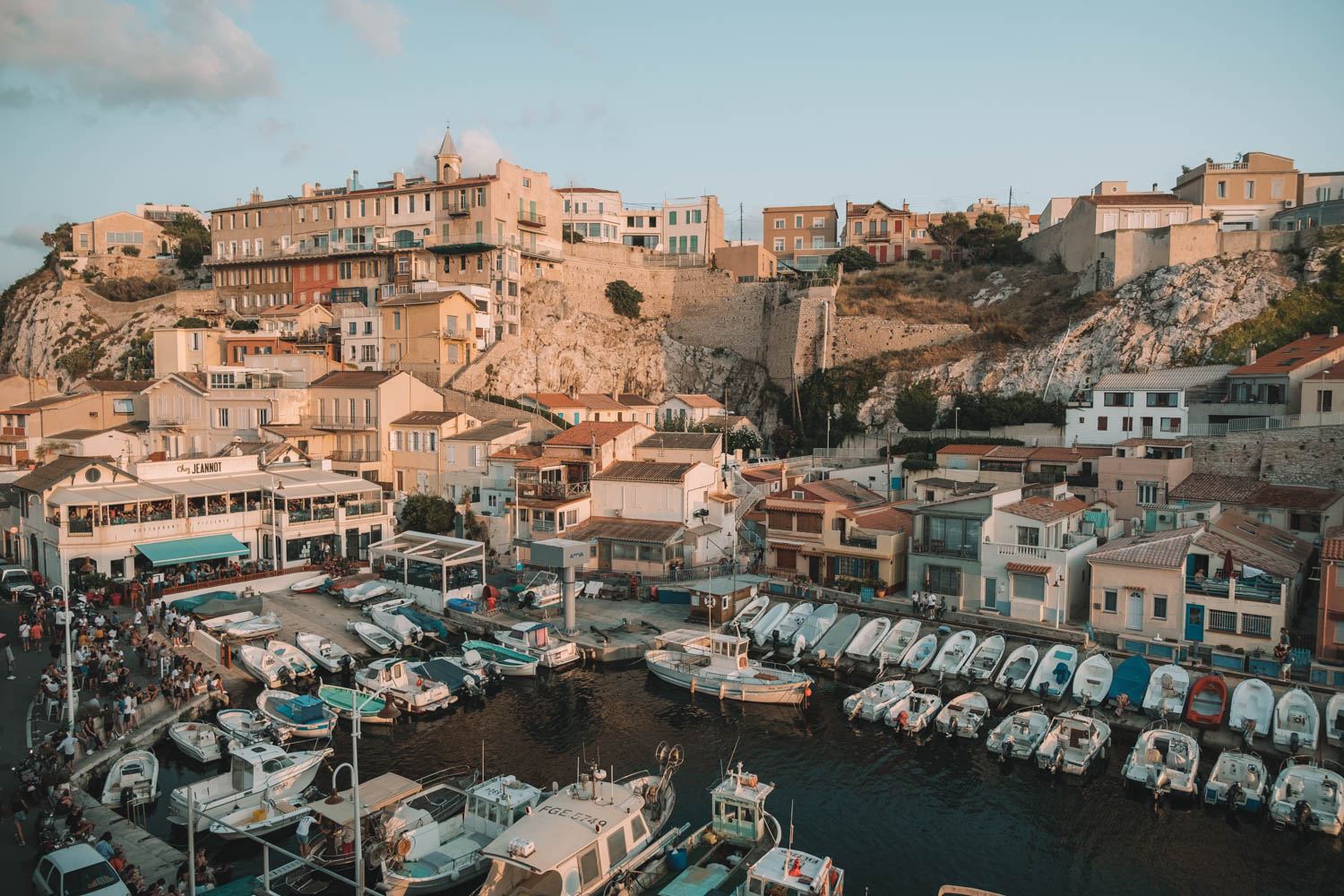 Day Two
Soak Up the Sun at Port du Vallon des Auffes
Start your second day in Marseille by having breakfast at your hotel or a nearby cafe. When you're done, walk down to the Port du Vallon des Auffes.
It's a Popeye-looking village that's located right next to Catalan Beach. Bring along a towel, sunglasses, bikini, and spend the late morning soaking up the sun.
Cool off in the warm Meditteranean sea and grab something to eat at one of the restaurants dotted around the port.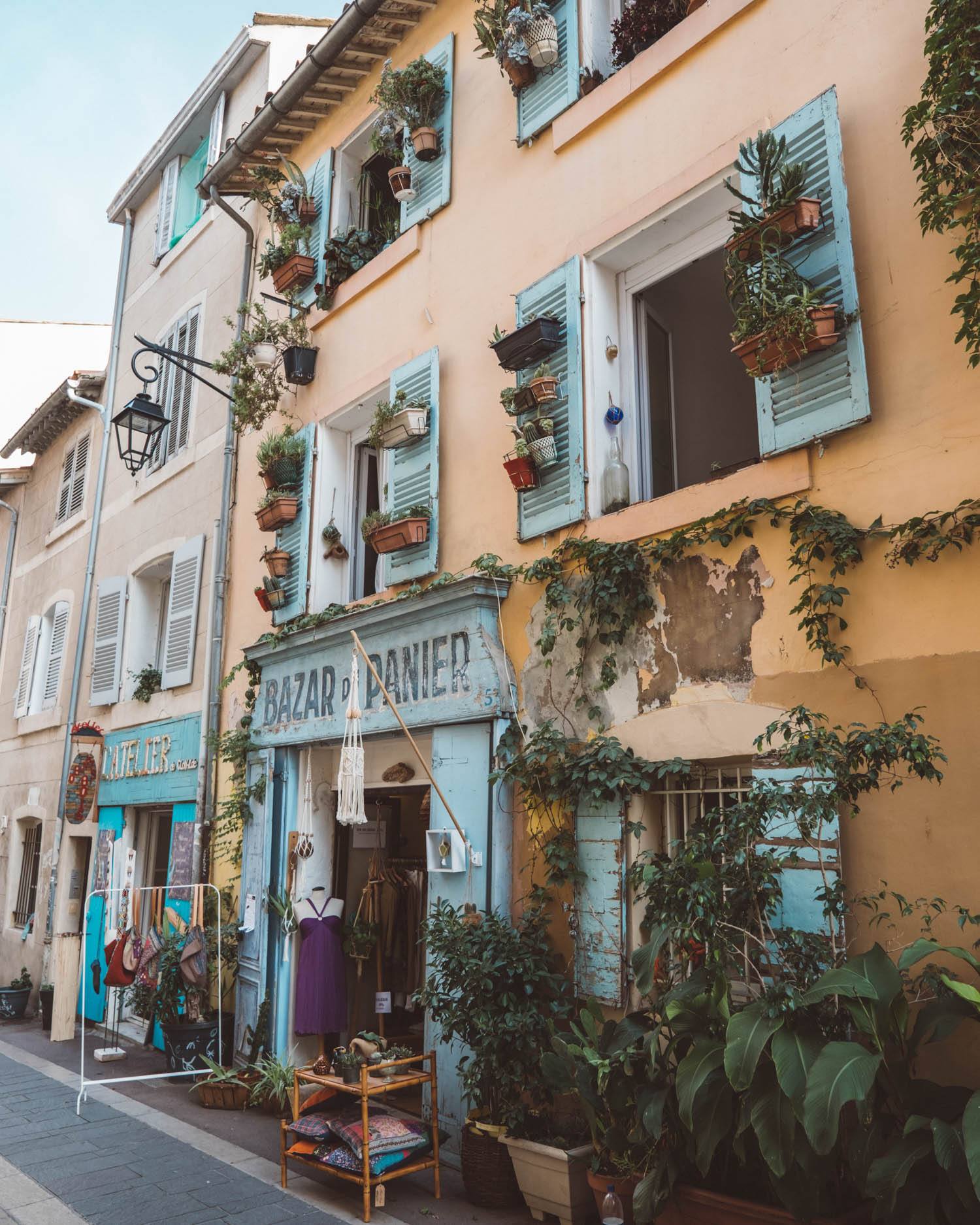 Explore Le Panier
After lunch, take a stroll through Le Panier. It's the oldest neighborhood in Marseille and is known for its cobbled streets, cute vintage shops, street art, and historical buildings.
Spend your afternoon wandering around Vielle Charité. It's a 17th-century almshouse that's been turned into a cultural center. You'll find several museums, a cinema and exhibition halls.
Before leaving, make the climb up to Cathédrale de la Major.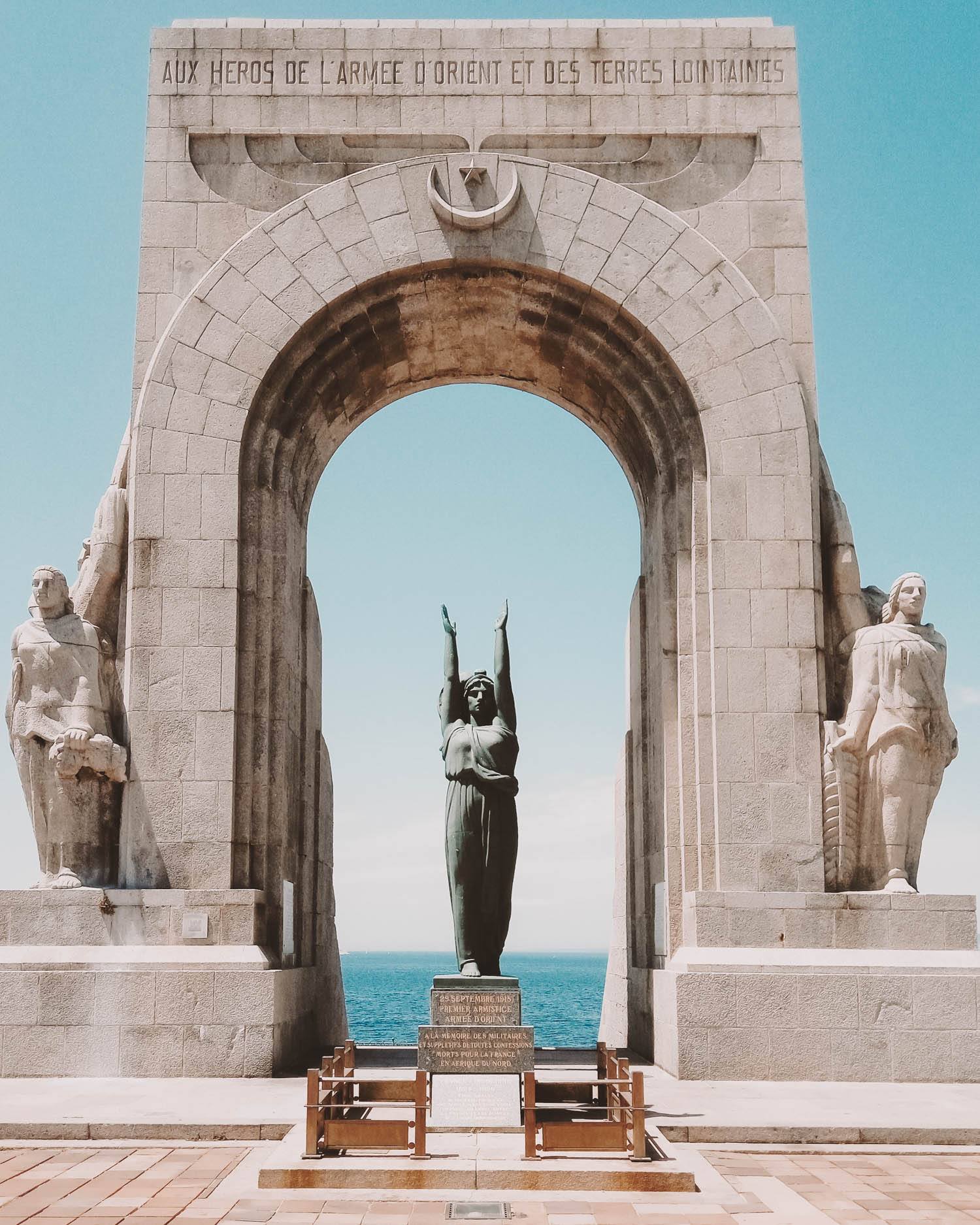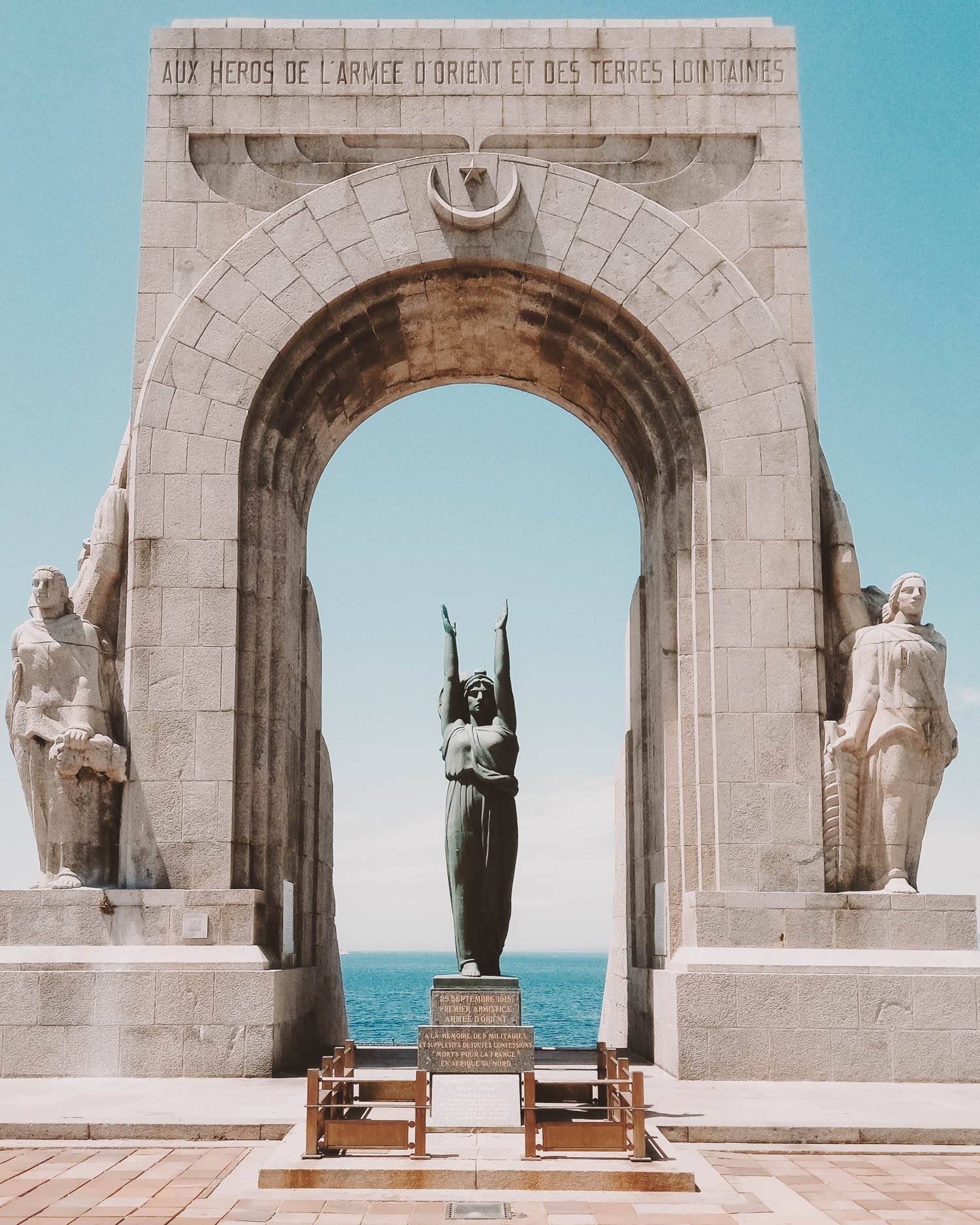 Watch the Sunset at La Porte d'Orient
Catch a local bus and explore further along the coast before the day ends. I recommend arriving at La Porte d'Orient just as the sun starts to go down.
You'll be in time to watch the light rays dip between the statues outstretched arms, making for an epic serendipitous sunset.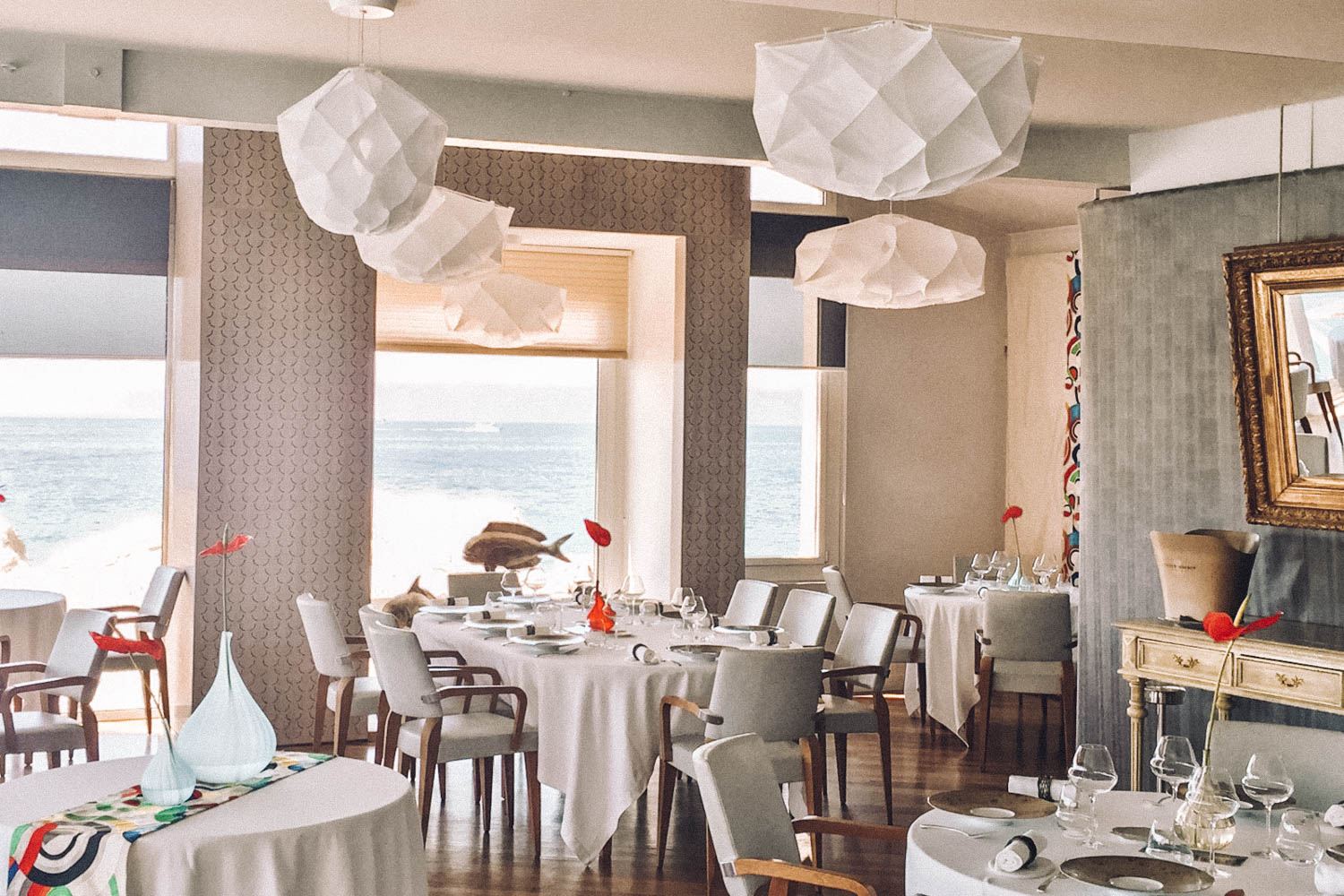 Fine Dining at L'Epuisette
If you have room in your budget to splurge on a fine dining experience, you can't go wrong with a table at L'Epuisette. It serves some of the best bouillabaisses in Marseille and overlooks the fishing port of Vallon des Auffes.
Bookings are essential!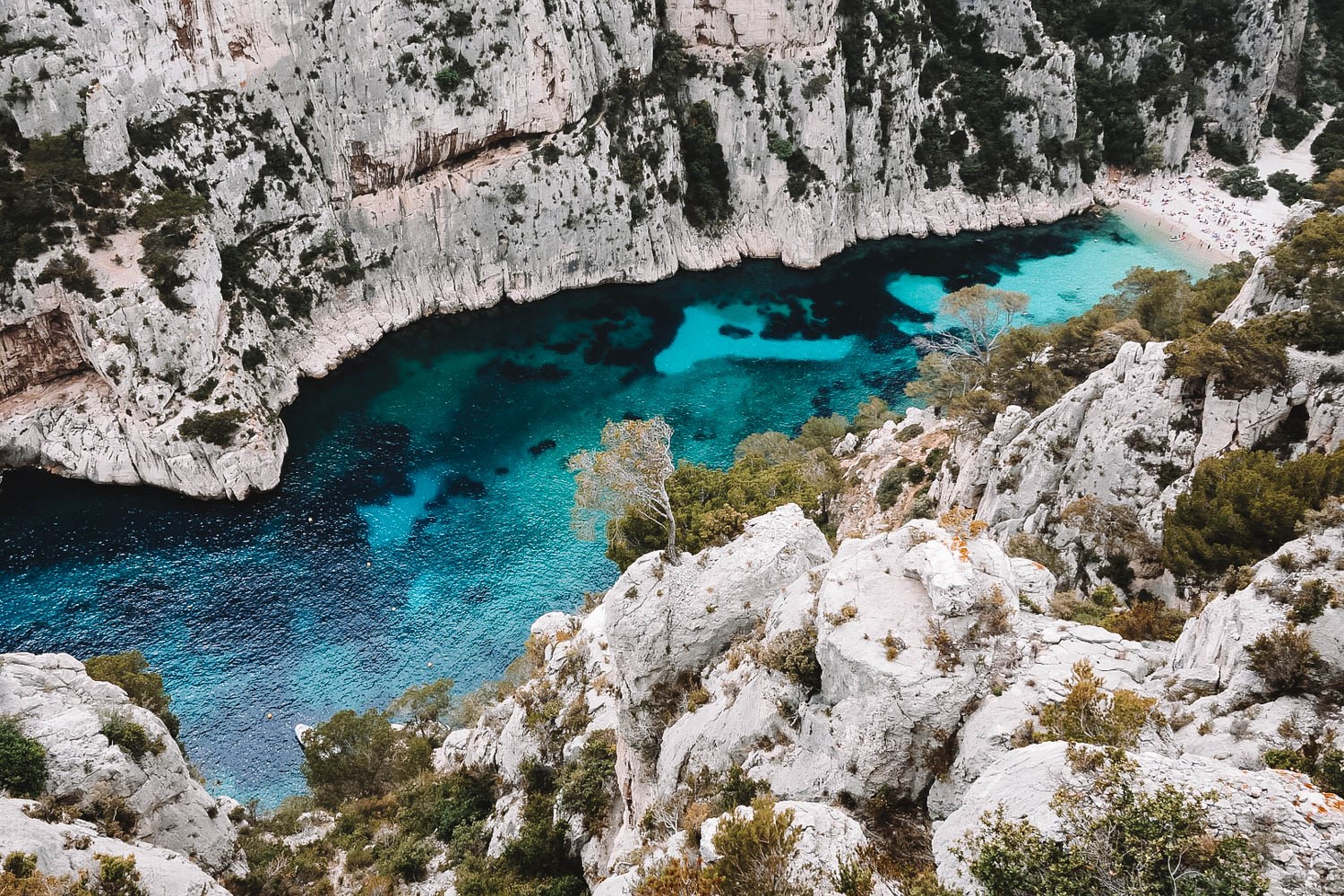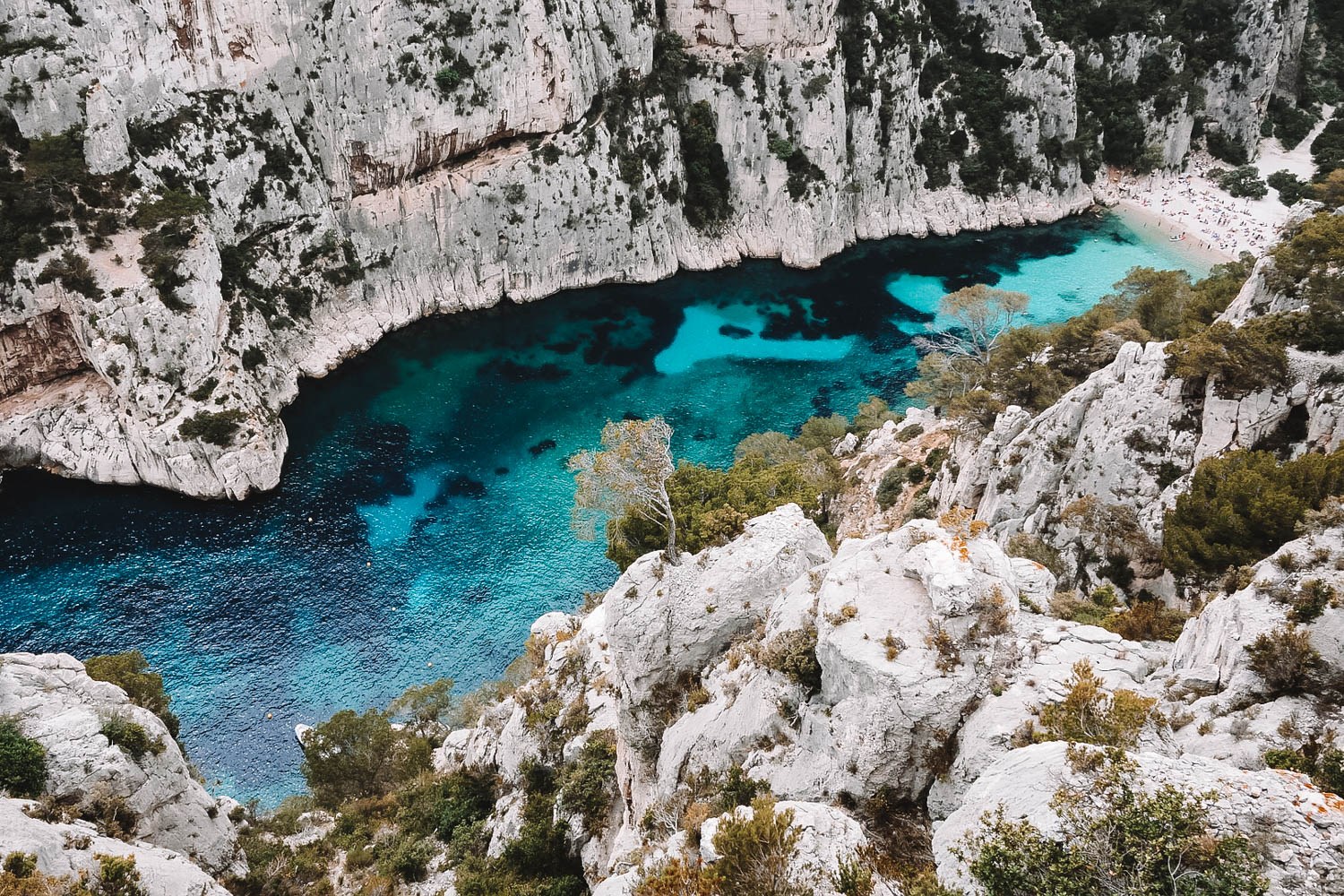 Day Trip from Marseille
If you have the time, go on a day trip to Calanques. Designated a national park in 2012, it stretches from Marseille to La Ciotat.
The park is known for its striking turquoise water and limestone cliffs.
It's by far one of the most beautiful national parks in Europe! If you have the chance and the weather is warm enough, find somewhere to jump in and go for a swim.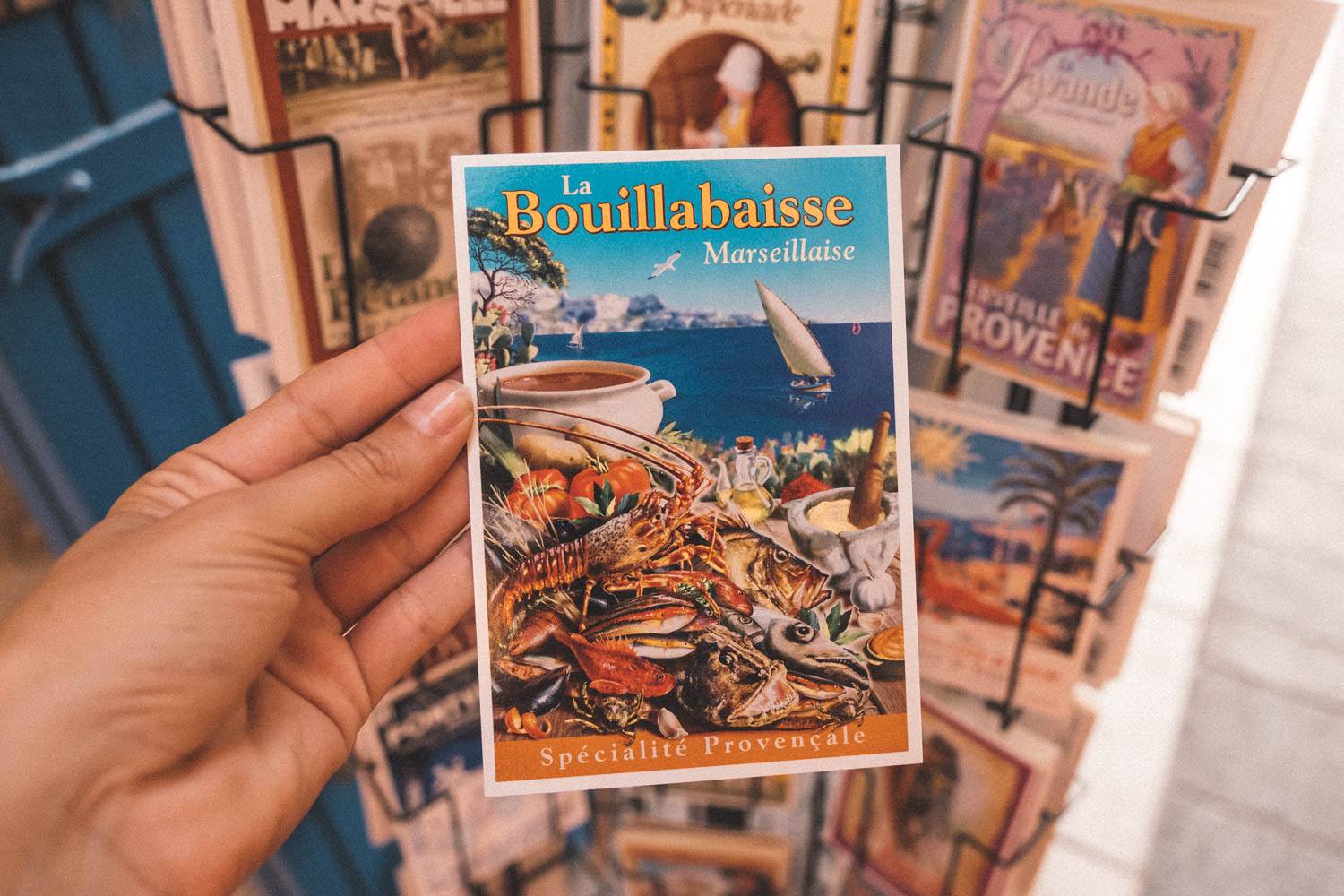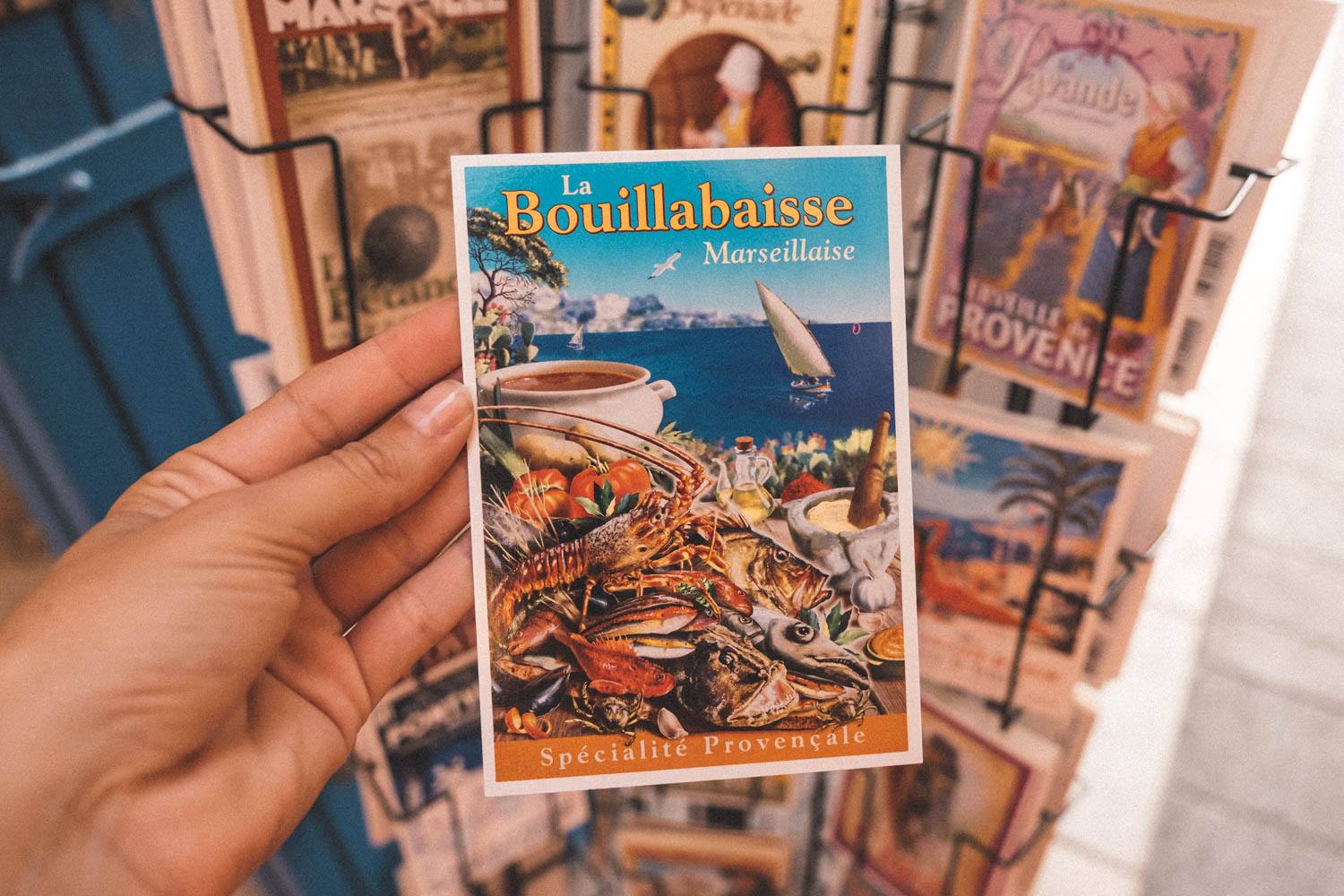 Overall
I think it's safe to say I've got a little crush on Marseille. While I didn't arrive expecting much from France's second-biggest city, it found a way to sneak into my heart.

Have you ever been to Marseille? Do you have any tips? Let me know in the comments below!