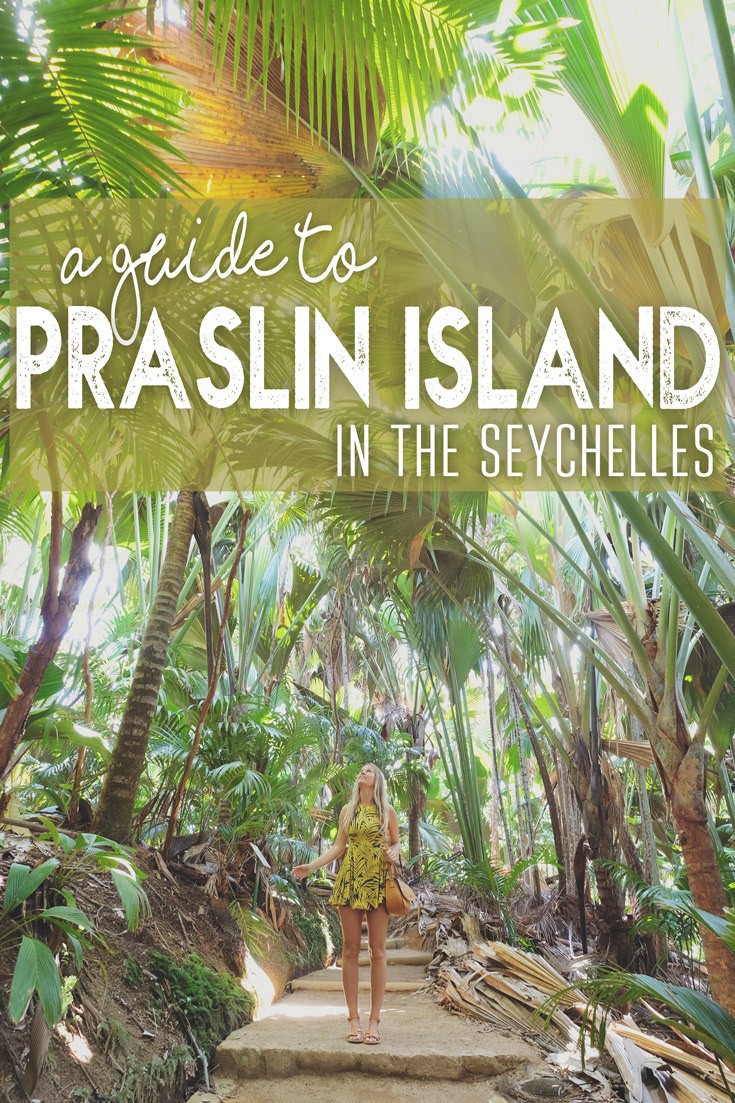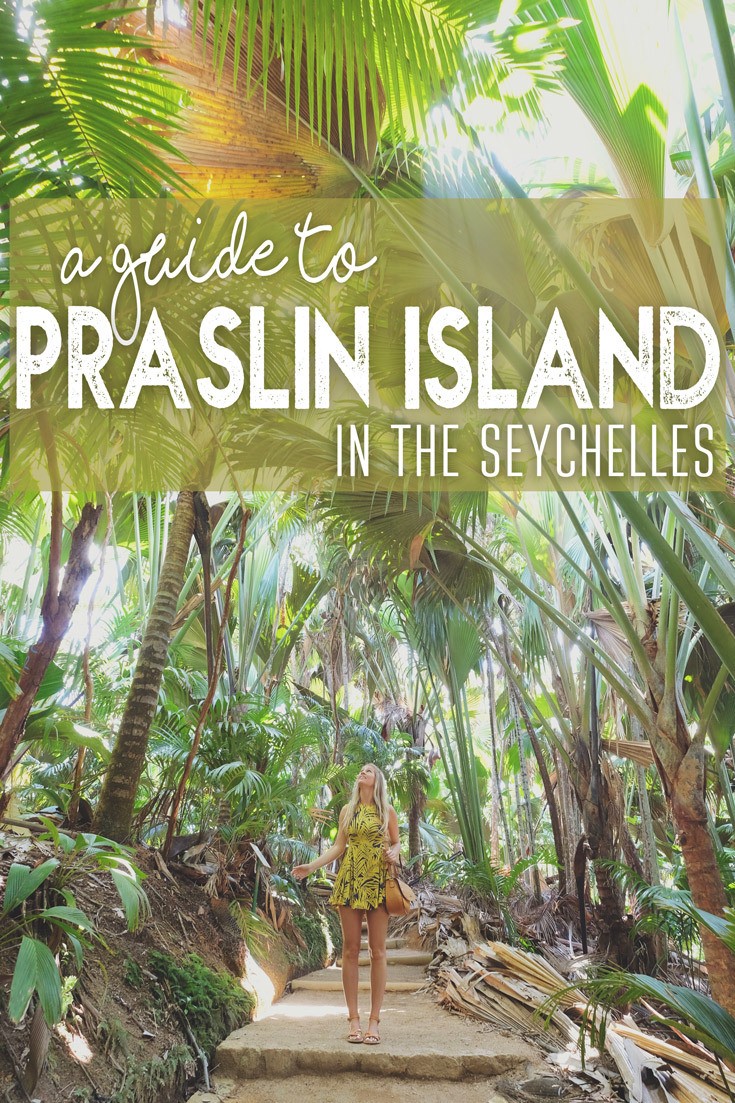 One of my favorite stops on my travels around the Seychelles was Praslin Island. And I'm not alone in loving it! This place is widely considered to be one of the most beautiful destinations on the planet, and one of the most traveled islands in the archipelago.
With stunning beaches, emerald waters, and lush jungles, the second largest island of Seychelles is insanely gorgeous.
Here's my guide to Praslin Island in the Seychelles!

Getting To & Around Praslin
Getting There: Jumping between islands in the Seychelles is pretty easy– you can choose from ferries or flights. There are speed ferries that run between the main island, Mahé, and Praslin (with onward connections to La Digue), that take about 50 minutes. A flight from Mahé to Praslin will cost a bit more, however, it will only be about 15 minutes (I opted for the flight!).
Helpful Tip: During peak season, you could end up spending hours at the airport, depending on flight schedules and availability, so always be sure to book ahead.
Getting Around: Praslin Island is less than fifteen square miles, so it's easy to navigate. The local bus is a cheap and efficient way to go anywhere. It runs from five a.m. to nine p.m. on most routes. Many people on the island speak English (some even as a first language), so it's simple to ask for directions and find your way around.
To get to more far-flung spots or to travel at night, taxis are a great solution. All of the taxis have been standardized by the Seychelles government, so every company charges the same rates. It's important to know, however, that many taxis won't accept luggage.
The same goes for buses. If you have anything bigger than a carry-on, plan well in advance.
One of the best ways to get around Praslin Island is by bike. Many hotels rent bicycles, and it's something I'd recommend. There are so many gorgeous pathways and it's a lovely way to see the island.
You can also rent a car to get around Praslin Island. Having your own ride is handy for getting to some of the secluded spots, but, since the island is so small, renting a car is definitely something that you will want to organize ahead of time.
Helpful Tip: I wouldn't recommend bringing a ton of luggage with you. It'll be harder to get around, and even Air Seychelles has hard limits on luggage weights. Fortunately, the weather is always warm and sunny, so you really won't need much more than beachwear.

What to Do on Praslin Island
Anse Lazio beach is an absolute must-see when you are traveling in the Seychelles Islands. With plush white sand and turquoise water, this is the most impressive beach you'll find anywhere.
Despite being voted as the world's most beautiful countless times, Anse Lazio beach isn't too crowded. You'll easily find your own place in the sun, and it's worth spending at least one afternoon there.
Be sure to bring your snorkeling gear! You can snorkel right off of the shores.
Once you are ready to take to the sea, there are boat charters that'll bring you deep-sea fishing and give you an incredible view. There are also some inner-islands excursions that'll take you out for some snorkeling and a BBQ.
Ready to live it up in style?
A helicopter ride will give you an unforgettable view of the Seychelles. There are tours that'll fly you along the coastline and over the mountains. A helicopter is also a handy way to do some island hopping.
Another idyllic way to spend the day is golfing among the lush vegetation with views of the sea below. Whether you are a pro or total newbie, the weather and scenery is just too perfect to pass it up. I heard from a couple that the golf course here had one of the best views they've seen in the entire world.
Top Things to Do:
Vallée de Mai Nature Reserve
Fond Ferdinand Nature Reserve
Praslin National Park
Beach, beach, beach
Golfing

Curieuse Island
Best Beaches:
Anse Lazio

Anse Georgette
Anse Volbert
Anse Consolation

Cote d'Or Beach
Best Restaurants:

Vallée de Mai Nature Reserve
What makes Praslin such a remarkable place is the Vallée de Mai Nature Reserve. This protected forest is full of rare fauna, the most famous of which is the endemic Coco de Mer palm. This tree produces the world's largest seed and palm flower.
This tree takes fifty years to mature, and the seed, or "double coconut," takes seven years to grow!
The Vallée de Mai Nature Reserve is one of the country's two UNESCO World Heritage Sites and has been nicknamed the Garden of Eden. With all of the incredible natural beauty in the Seychelles, this place stands out as a must-see.
If you're interested in bringing a Coco de Mer back with you, check out my tips on buying a Coco de Mer in the Seychelles!
Back on Mahé Island, you can find some at the Victoria Market and also at the Botanical Gardens. Be prepared to pay cash, and only buy certified nuts with an export license.
With all the attractions and beautiful natural sites, it's no wonder that Praslin is the most-visited island in the Seychelles. I can honestly say it was the most memorable stop during my trip through the Islands
A big thank you to The Seychelles Islands for hosting me during my time in the Seychelles. As always, thoughts and opinions expressed here are entirely my own.