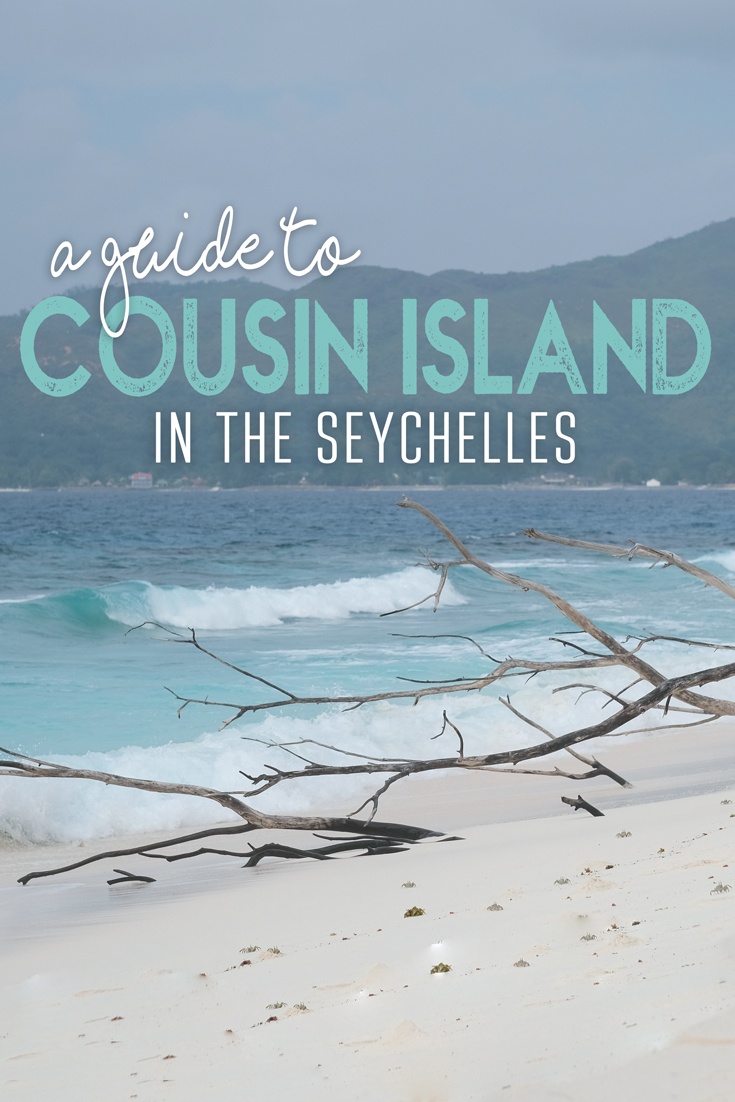 One of the eco-friendliest places on the planet, Cousin Island is a must-see for any Seychelles visitor. Located just one mile off of Praslin Island, this place has lush mangroves, dense forests, freshwater swamps, a rocky coastline, and beautiful sandy beaches.
Cousin Island became the first "sea and island reserve" in the Indian Ocean after it was purchased and converted from a coconut plantation in the 1960s. Overseen by Nature Seychelles and protected by the local government, this nature reserve is heaven for animal lovers and eco-travelers.
Here's what you need to know about Cousin Island in the Seychelles!

What to Expect on Cousin Island
Once a coconut plantation, Cousin Island was created to save the Seychelles Warbler, a small local songbird that was nearly extinct. Thanks to its planning and funding from eco-tourism, Cousin Island is now a safe refuge for countless birds.
In my opinion, a few hours is ample time to explore. The island is only 0.13 square miles.
The island only receives about 10,000 visitors a year! So, it is relatively less-traveled than other islands in the Seychelles. You won't find any accommodation, restaurants, or even trash cans on the island in efforts to minimize waste and preserve the pristine environment.
When you are arriving, you won't dock on the shores of Cousin Island. Since this place is an essential refuge for so many animals, the Nature Seychelles conservationists are very careful to keep the wildlife safe. This means that you'll be ferried over to the island on a smaller boat to make sure that there aren't any pests hopping off your boat with you.
Visitors 12 years old and up will need to pay an entrance fee of SR500 ($37 USD), which goes towards the maintenance of the Reserve.
Helpful Tip: Make sure you bring water, mosquito repellent, and sun block as these are not available to buy on the island. The mosquitos are crazy on Cousin Island, so come prepared (they were the worst here than on any other island I visited!). I recommend wearing something pretty full coverage, like a maxi dress, scarf, or something else lightweight that'll give you a layer over your skin.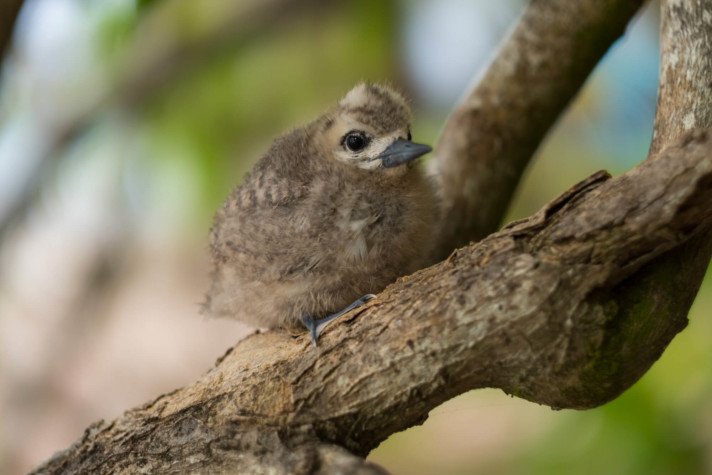 What to Do on Cousin Island
A visit to Cousin Island is all about wandering around and taking in the local wildlife. There are birds everywhere you look here! You'll likely get to see Seychelles sunbirds and fairy terns as well as giant tortoises and lizards. With a bit of luck, you might stumble across a turtle laying eggs.
It's paradise for bird watchers!
The Cousin Island Special Reserve is only open in the mornings from Monday to Friday, so come organized and plan to get there early in the day. Cousin Island tour companies operate from nine thirty until twelve thirty, and they are closed on public holidays.
The actual nature reserve on Cousin Island doesn't organize trips, so you'll want to go with a private company. They are easy to find when you are staying on Praslin Island.
The majority of the hotels on Praslin offer their own tours or work with a local charter company. If you opt for an island-hopping tour, it will often include a trip to Cousin Island in the itinerary too. I visited Cousin Island during my Seychelles cruise onboard the Crystal Esprit!

Cousin Island is a great example of why the Seychelles is one of the few pristine places on Earth. Be sure to check out my guide to Praslin Island for nearby accommodations!
A big thank you to The Seychelles Islands for hosting me during my time in the Seychelles. As always, thoughts and opinions expressed here are entirely my own.