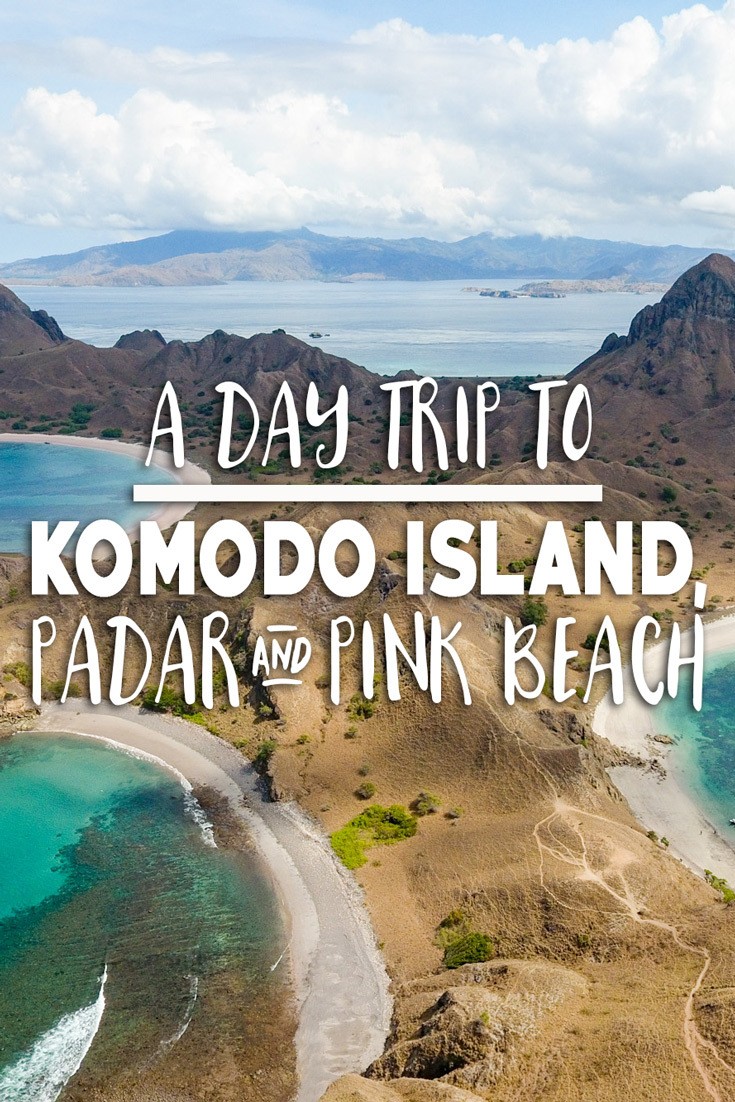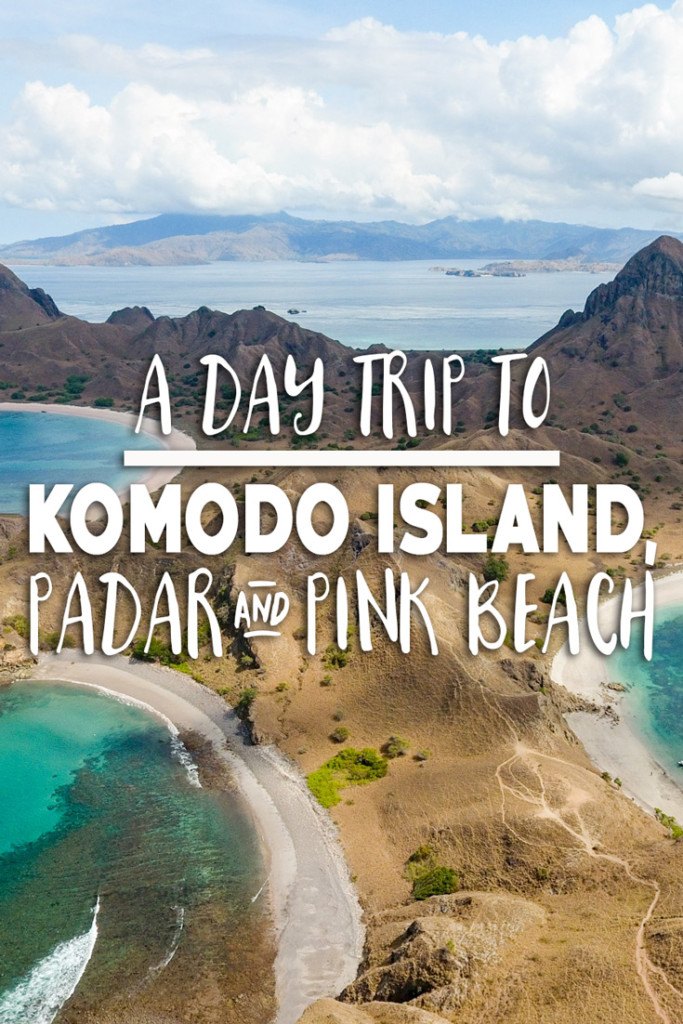 Love nature? You'll feel right at home in Indonesia's unspoiled treasure, Komodo National Park. Far from the wild nights of Bali, this quiet group of islands is home to white-sand beaches, lush hiking parks, and world-class snorkeling and diving.
With so much to do in Komodo National Park, it's well worth the trip from Bali!
The center of the park is a world away from the hustle and bustle of Bali, but you can get there in just ninety minutes from Denpasar.
Many companies offer day tours out of Labuan Bajo, so you can easily explore the hills of Padar, chill with the dragons on Komodo Island, relax on Pink Beach, and snorkel at Manta Point. I went with Ora Dive—they offer custom tours and packaged day trips so you can choose what you'd like to see the most!
Check out my day trip to Komodo Island, Padar and Pink Beach!

Book Your Day Trip
There are great tour companies that offer day trips to Padar, Komodo Island, Pink Beach, and Manta Point. The trip starts early (around 5:30 a.m.!) from Labuan Bajo, so you'll definitely want to start your day near the tour meeting point.
Plan to fly into Labuan Bajo the day before your day trip.
There are seven flights per day, so it's easy to find one that'll work with your schedule. Labuan Bajo is one of the biggest city in Flores, which means you'll have no problem finding things to do or places to stay there. However, I'd definitely recommend Le Pirate Flores—it's super cute and in a great location.
There are lots of places around Labuan Bajo where you can get a glimpse into the culture of the local Manggarai people. They are known for their ultra impressive weaving, so check out the textiles if you're looking for a unique souvenir.

1st Stop: Padar
Grab your hiking shoes! The view from the peaks of Padar Island is the most beautiful sight in Indonesia. Climb your way to the top for a panorama view of the incredible natural beauty of Komodo National Park. Don't forget lots of sunscreen and a hat — it's a hot and sunny adventure to the top.
The hike is a bit of a challenge but it's worth it.

2nd Stop: Komodo Island
An official UNESCO World Heritage Site and a Man and the Biosphere Program Reserve, Komodo Island is a remarkable place. Home to fewer than 2,000 people and an impressive 2,500 Komodo dragons, this is the place to reconnect with nature.
While there are no guaranteed sightings, there are usually some Komodo dragons hanging out by the buildings near the entrance, so arrive ready for a quick selfie with a local lizard.

3rd Stop: Pink Beach
The world-famous Pink Beach is a must-see for any visitor to Komodo National Park. With soft, pink sand, crystal clear waves, and amazing diving spots, Pink Beach is a place you've got to visit. You will most likely have enough time here to eat lunch, snorkel and hike up the nearby hill for a great view looking over the beach.
While still stunning, this hot spot is not as pink as it once was because people like to take the sand. Please don't take the sand! Not only will your sand get thrown away when you go through airport security, you'll be leaving the beach less pink for future visitors.

4th Stop: Manta Point
The best diving and snorkeling in Indonesia are in areas like Manta Point, that offer a truly magical experience.
We opted to organize a private tour that included diving instead of snorkeling, but the standard tours will include snorkeling, which I highly recommend! While you might not see mantas every time, you will get to see a gorgeous array of coral and sea life.

More Information
Tour: Komodo National Park Day Trip
Company: Ora Dive
Cost: 8 people for Rp 12,000,000.00 (about $1,200 USD)
Useful Notes: Our private tour was organized through Ora Dive and it was a great experience, but rather expensive since we chose a private charter with diving.

There are countless companies offering group tours for approx. Rp 650,000.00 or $50 USD per person that are a great option for sightseeing and/or exploring solo. Once arriving in Labuan Bajo, you can find countless countless shops lined up on Jl. Soekarno Hatta road, near the Le Pirate Resort, offering the same day tour for a fraction of the cost.