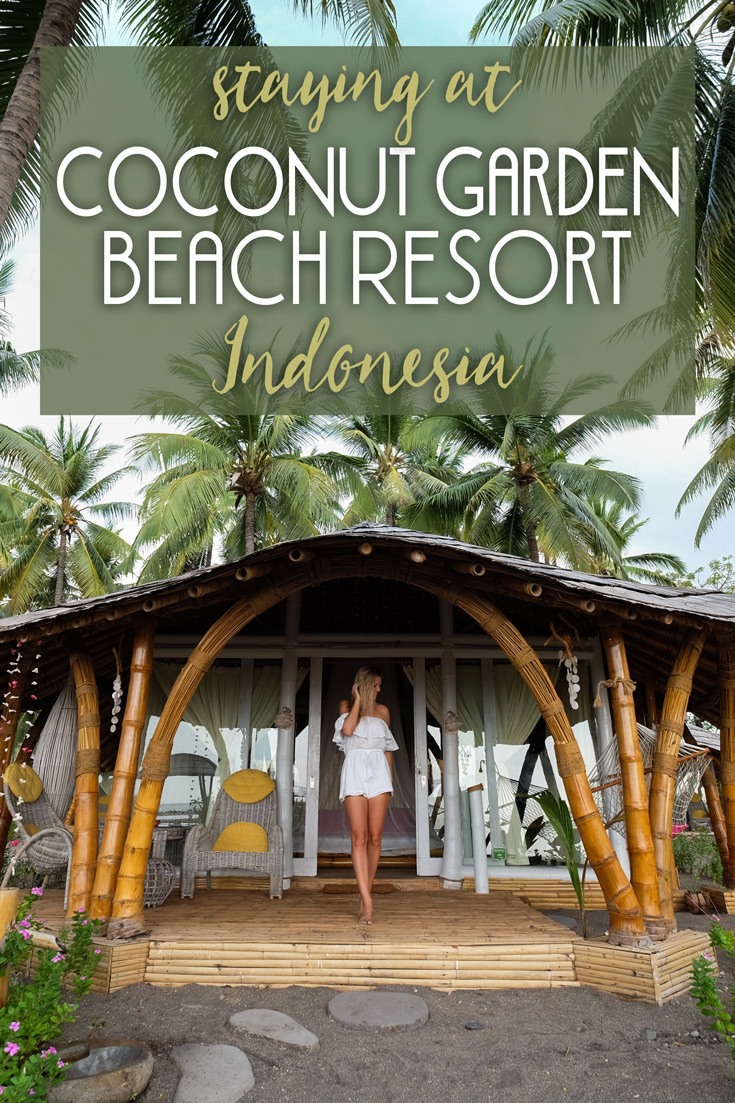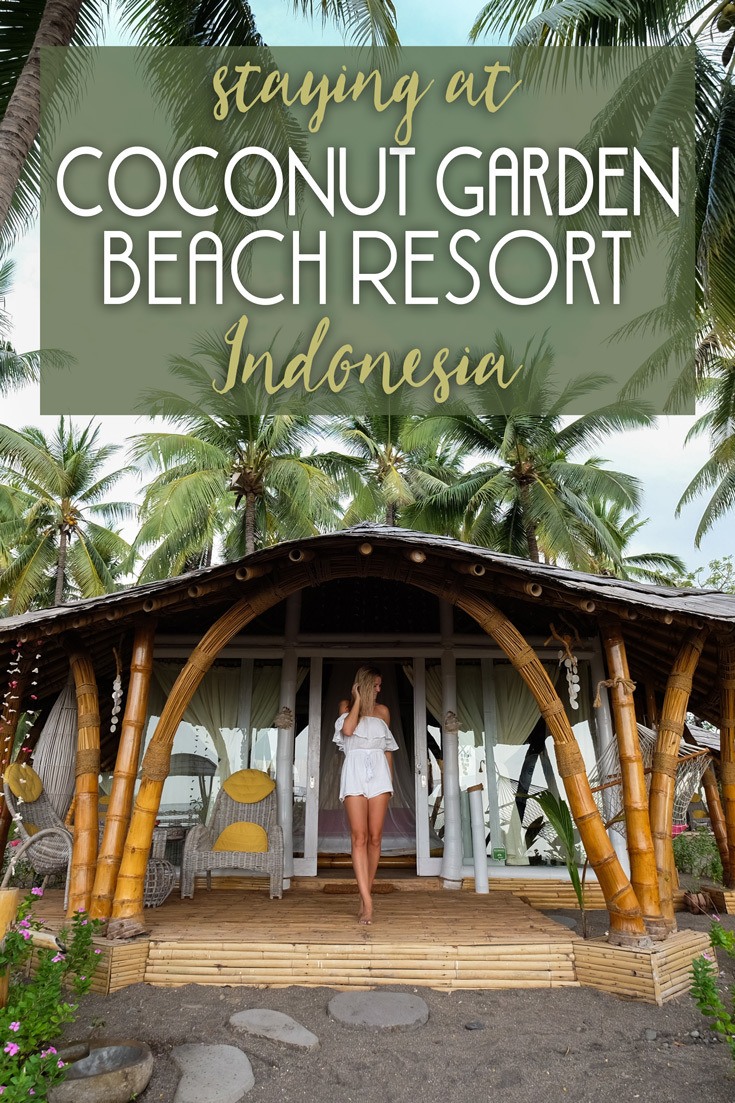 Want to get away from it all? The island of Flores, one of Indonesia's eastern islands, is an undiscovered jewel where time stands still. Far from the commercialized landscape that you'll see in way too many areas of the country, Flores is a nature lover's heaven.
Lounge around the picture-perfect beaches. Explore the colorful underwater world. Forget about everything else going on. As a beach lover, I am obsessed with Indonesia. I love finding hidden pieces of paradise where I can unwind and reconnect with nature.

– The Resort –
This little eco resort is situated on the west coast of Flores, just outside of Maumere. Coconut Garden Beach Resort is the only protected island in the region, and it is dedicated to being green.
The resort feels like it is miles away from everything in the world.
Built on a couple of lush acres of beachfront land, the resort offers eight private bungalows. With ample space to spread out, you can always find a quiet spot on the beach to claim for the day.
With a fitness center, ultra-fresh restaurant, top-notch bar, and a sprawling private beach, it's no wonder this place is a Flores favorite.

– The Rooms –
The Coconut Garden Beach Resort's bamboo bungalows are situated on a private beach. Featuring free Wi-Fi, a BBQ area, sun loungers, and hammocks, these bungalows are like something out of a tropical postcard.
The resort is incredibly popular with people getting married and going on their tropical honeymoons, and it's easy to see why. It's a dreamy spot for a wedding and the perfect place for romance.
But you don't have to be coupled up to enjoy it!
I stayed in a Sunset Bungalow at the resort and had an awesome time. Paradise! What's better than showering under the stars and getting beachfront massages?
The resort is the ideal spot to unwind and the perfect base for adventuring all over the island of Flores.

Food and Drink
After working up an appetite hanging out beachside, I grabbed some incredibly fresh food from the Coconut Garden Beach Resort's restaurant.
With fish from the sea only a few feet away and coconuts taken from trees right overhead, this restaurant is the ultimate farm-to-table hot spot. Its homemade, organic food is some of the best Indonesian grub you'll find anywhere.
When you are in the mood for a drink, the resort has a beachfront café bar where you can grab a fresh tropical juice, an exotic cocktail, or a traditional Indonesian beer, like the super popular Bintang brand.

Activities
The island of Flores is surrounded by thriving coral reef and a beautiful landscape. While you are at the resort, you can go kayaking, snorkeling, fishing, horse ridding, or standup paddle boarding.
When you are ready for a day trip, head to Kelimutu Volcanic Crater Lakes.
These aqua, emerald, and ruby red colored lakes are one of the most remarkable sites on the islands of Flores and are a must-see for any visitor to Indonesia.
For a gorgeous day out, explore Komodo National Park. There are Komodo Island day tours that will take you around Padar Island, Komodo Island, Pink Beach, and Manta Point.
Want to take in the local culture?
Hop on a motorbike, and go for a solo tour of the surrounding villages. The local Florinese people are really welcoming and have so many unique traditions and customs. Getting an insight into local life will make your adventure much more meaningful, so be sure to spend an afternoon exploring.

More Information
Hotel: Coconut Garden Beach Resort
Location: Flores Island, Indonesia
Accommodation: Eco Resort
Price Range: $