Springtime differs around the world, but some destinations truly come to life as winter starts to go away and the sunshine starts to take over.
Many popular destinations see a decrease in tourism between the winter and summer peak seasons, meaning you can enjoy mild temperatures along with lower rates and fewer crowds in these shoulder seasons.
Check out these amazing destinations to visit in spring!

Bogotá
When to Visit: March
With its rich history, vibrant culture, and delicious food, Bogotá is a fascinating place to be right now. I was lucky enough to visit last year and have to say that it was so much bigger than I expected– there's nearly ten million people living in Bogotá!
March is the hottest month in Bogota with an average temperature around 70°F and a warm and tropical climate. Tourism is on the rise, so start planning your trip now.

Bali
When to Visit: March
March heralds the start of Bali's dry season and the Balinese New Year (Galungan), beginning March 12. Celebrations usually last a few weeks, culminating in Nyepi, the day of silence on March 31. From exotic jungles, spa-like bungalows, to intimate beaches, Bali has a lot to offer every kind of traveler!

Fiji
When to Visit: April to May
It's all about the water in Fiji, where divers come from all over the world to explore the deep waters near Taveuni. The waters here are world-class, comparable to those in Thailand or the Great Barrier Reef.
Snorkel with manta rays in the Yasawas, game fish for the big mahi mahi, or brush up on your skills in wake-boarding. If you fancy the calmer sides of life, simply recline on the beach or in a hammock under softly swaying coconut trees.
Fiji is also home to colorful Hindu temples, thick tropical jungles, and natural mud pools.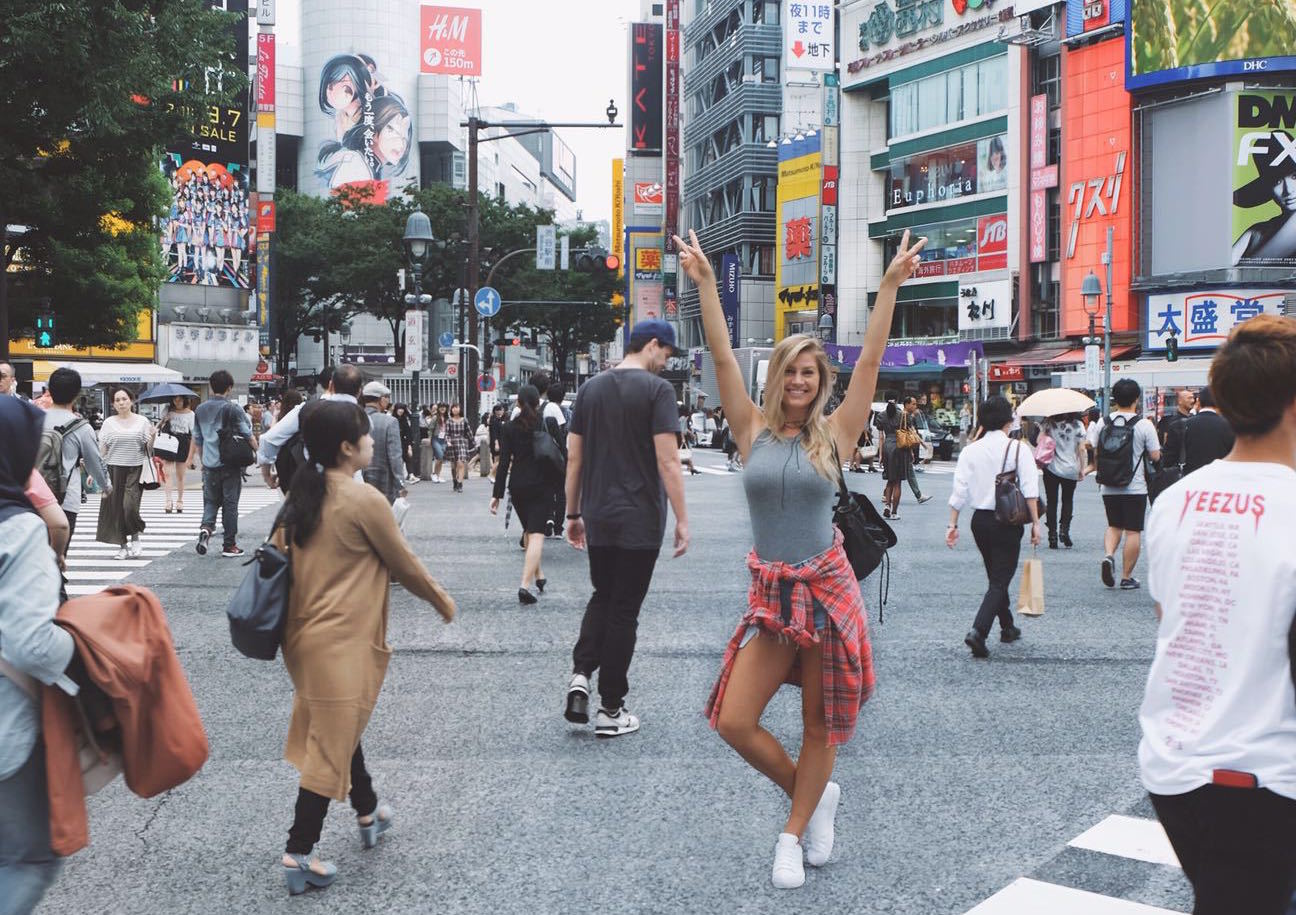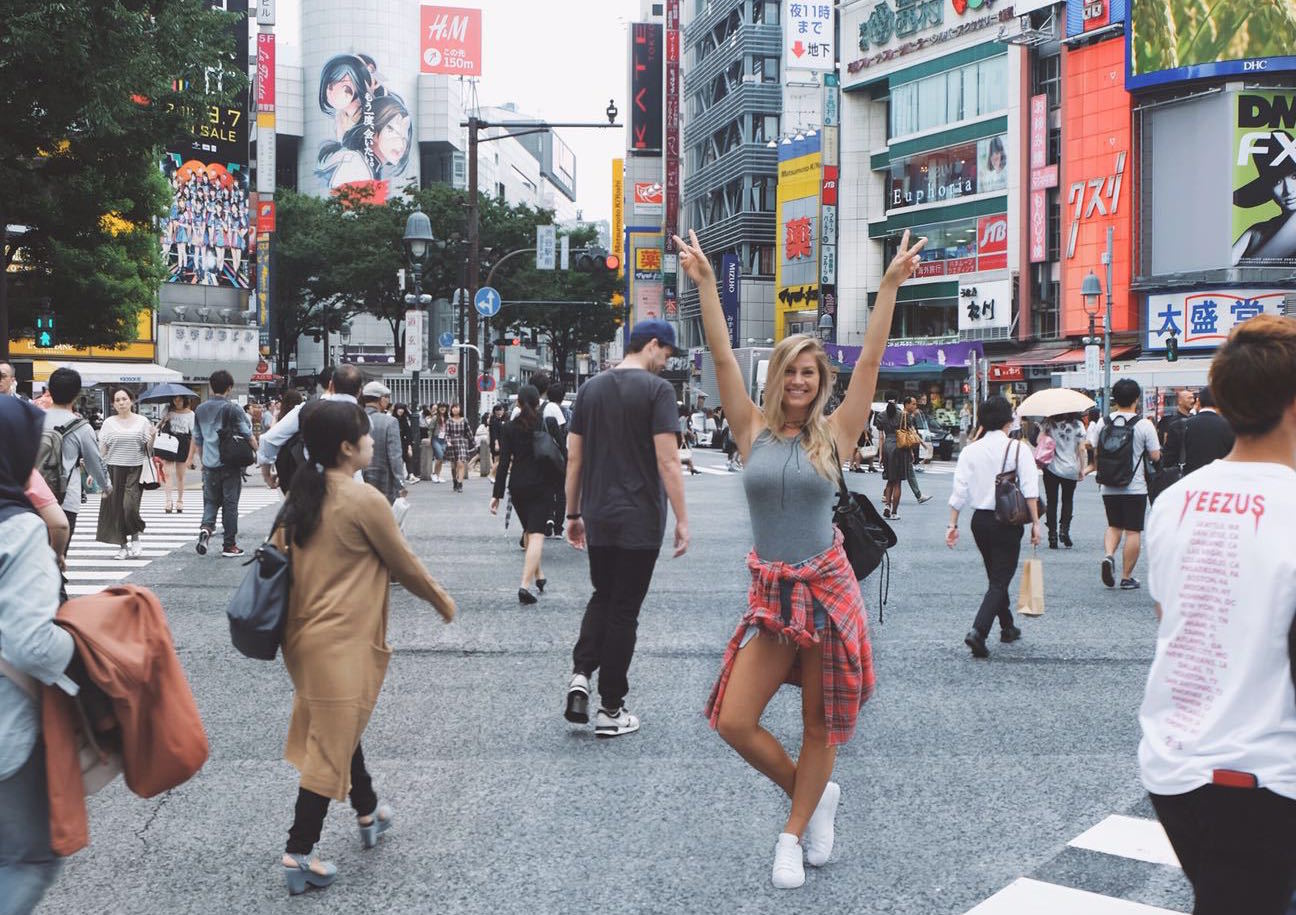 Japan
When to Visit: March to May
Springtime in Japan means cherry blossoms and lively festivals. The viewing of cherry blossoms, or sakura, is so popular that the Japanese have a separate word for it, hanami.
From mid-March to early May, families will gather outside in parks for picnics and people come from all over the world to see the blossoms!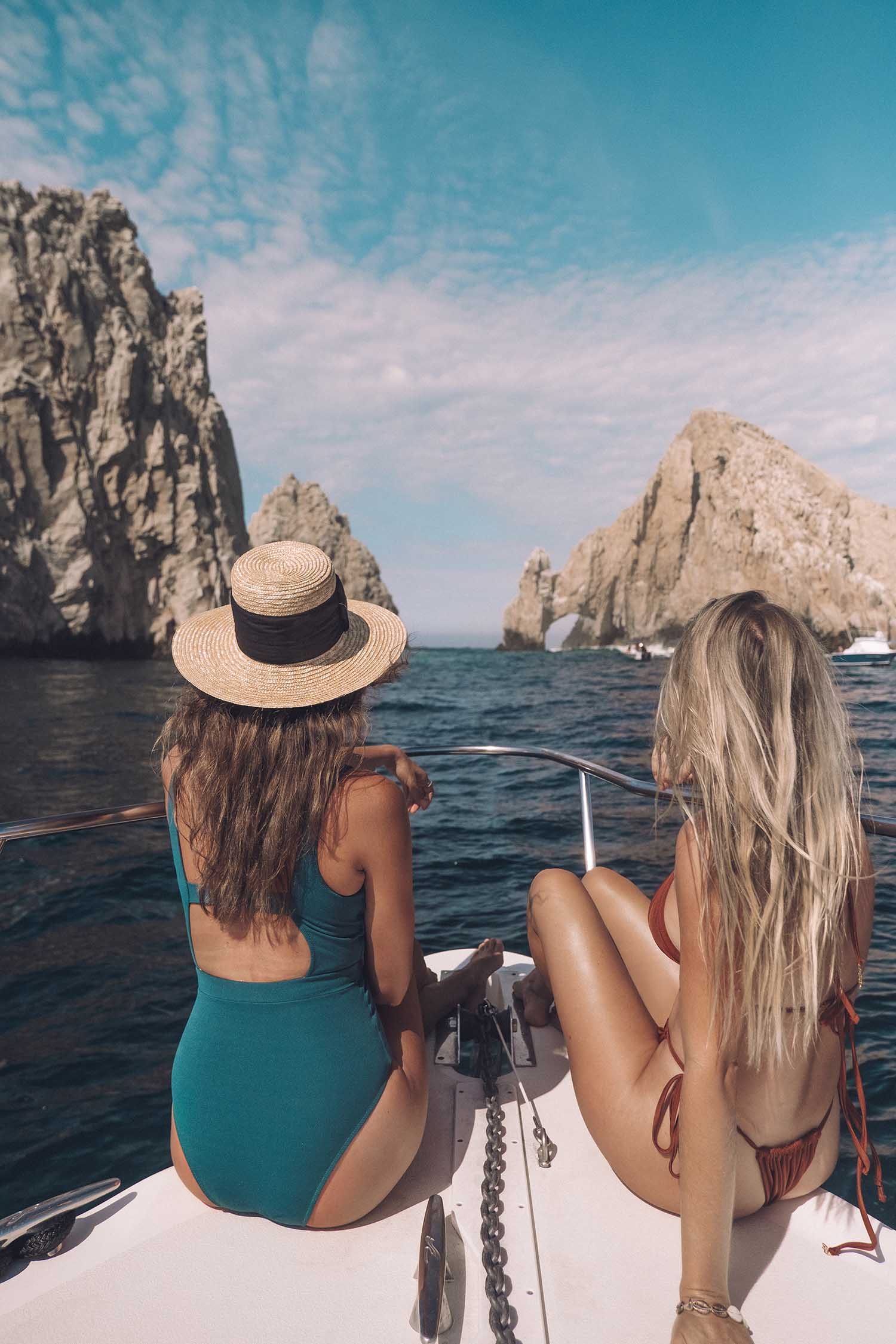 Los Cabos, Mexico
When to Visit: April to June
Los Cabos is heaven for the spring-breaker: think endless bar crawls, spectacular coastal scenery, and whale sightings in the Sea of Cortez in the spring. The area is actually two cities: sophisticated San José del Cabo and beach-going Cabos San Lucas.
Travelers to Cabo are sure to find an endless supply of tasty tequila, high-rise resorts, and ritzy shopping!

New Zealand 
When to Visit: March to May
March to May in New Zealand is actually harvest time, which makes it a perfect destination for wine connoisseurs. Take a drive down to the celebrated Central Otago wine region on the South Island, to experience the beautiful landscape and world-class pinot noir.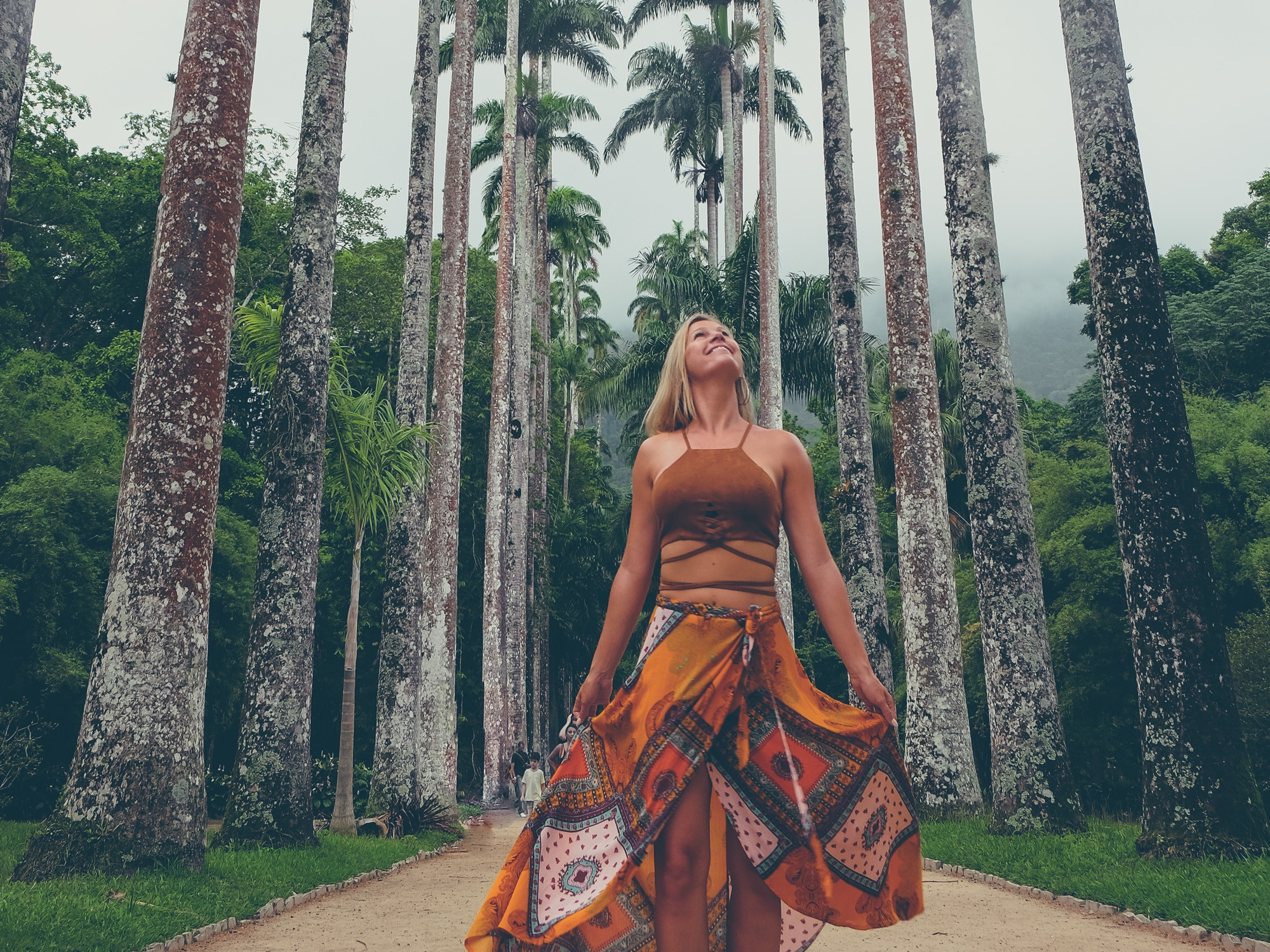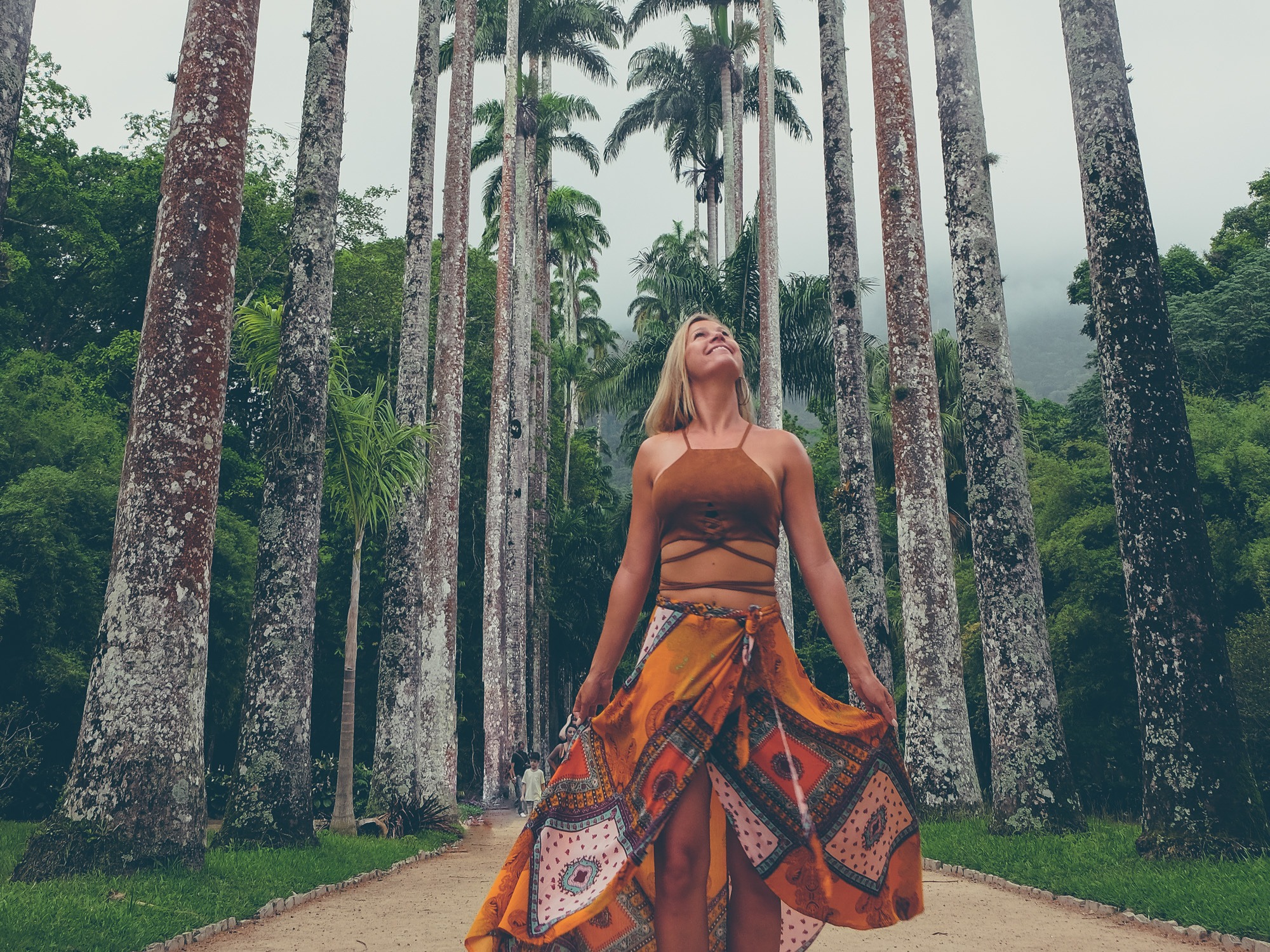 Rio de Janeiro
When to Visit: April to May
February brings Carnival goers from around the world to Rio and the city lights up! However, prices for accommodations and flights soar in February, so plan your visit for April and May when temperatures fall down from the summer heat to a comfortable 75°F during the day and around 60°F at night.
Don't miss the world-class cuisine, stunning botanical gardens and gorgeous beaches! If you have time, take a trip to Florianopolis for more stunning landscapes and local culture.

Costa Rica
When to Visit: January to April
Springtime is in-between rainy season in Costa Rica, making it the perfect season to explore its cloud forests and mangrove swamps. Despite an influx of tourists in recent years, it also manages to stay quite affordable.
This is a country made for the adventures – don't miss the plentiful picturesque waterfalls, lush jungles, volcanic hot springs, and turtle beaches.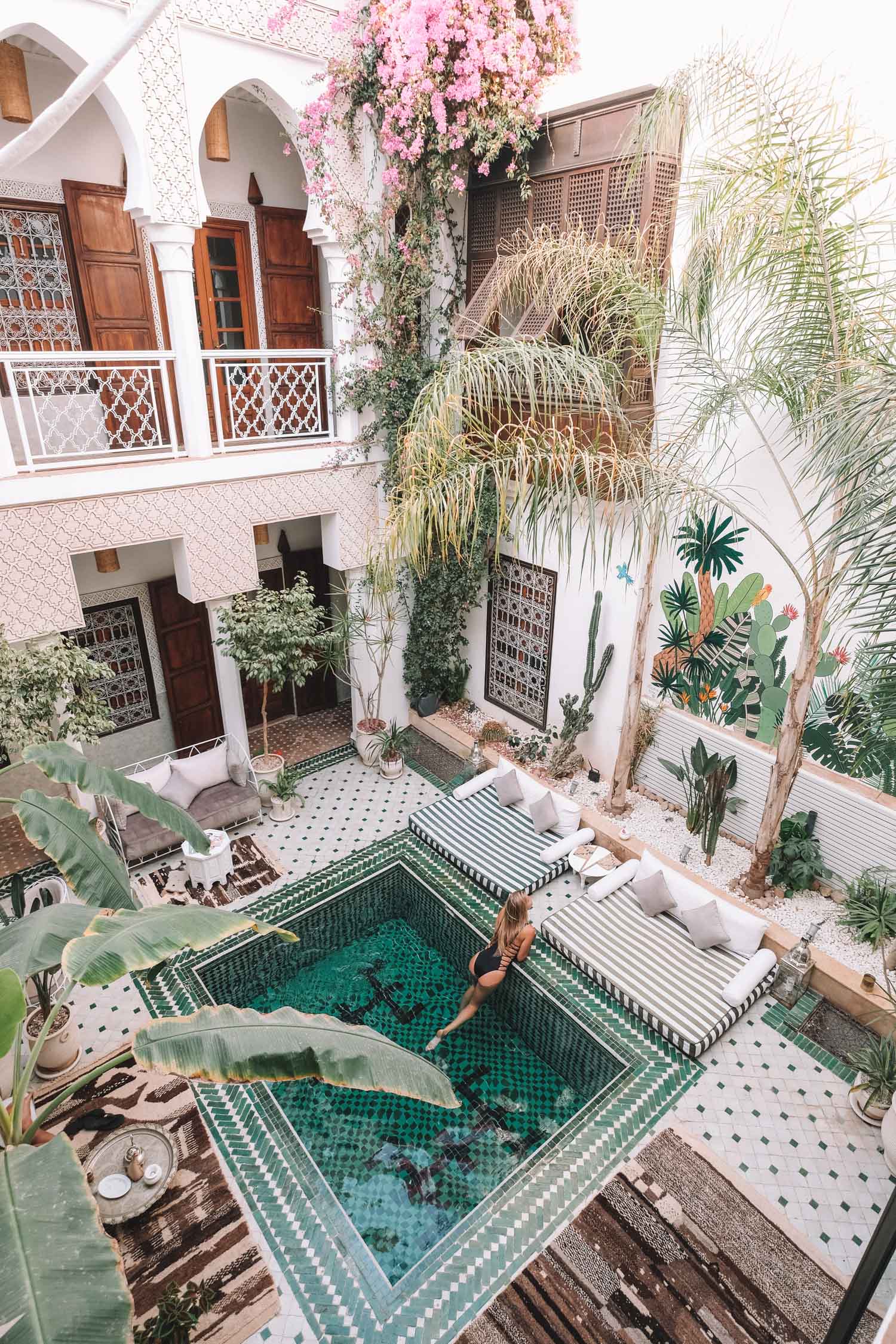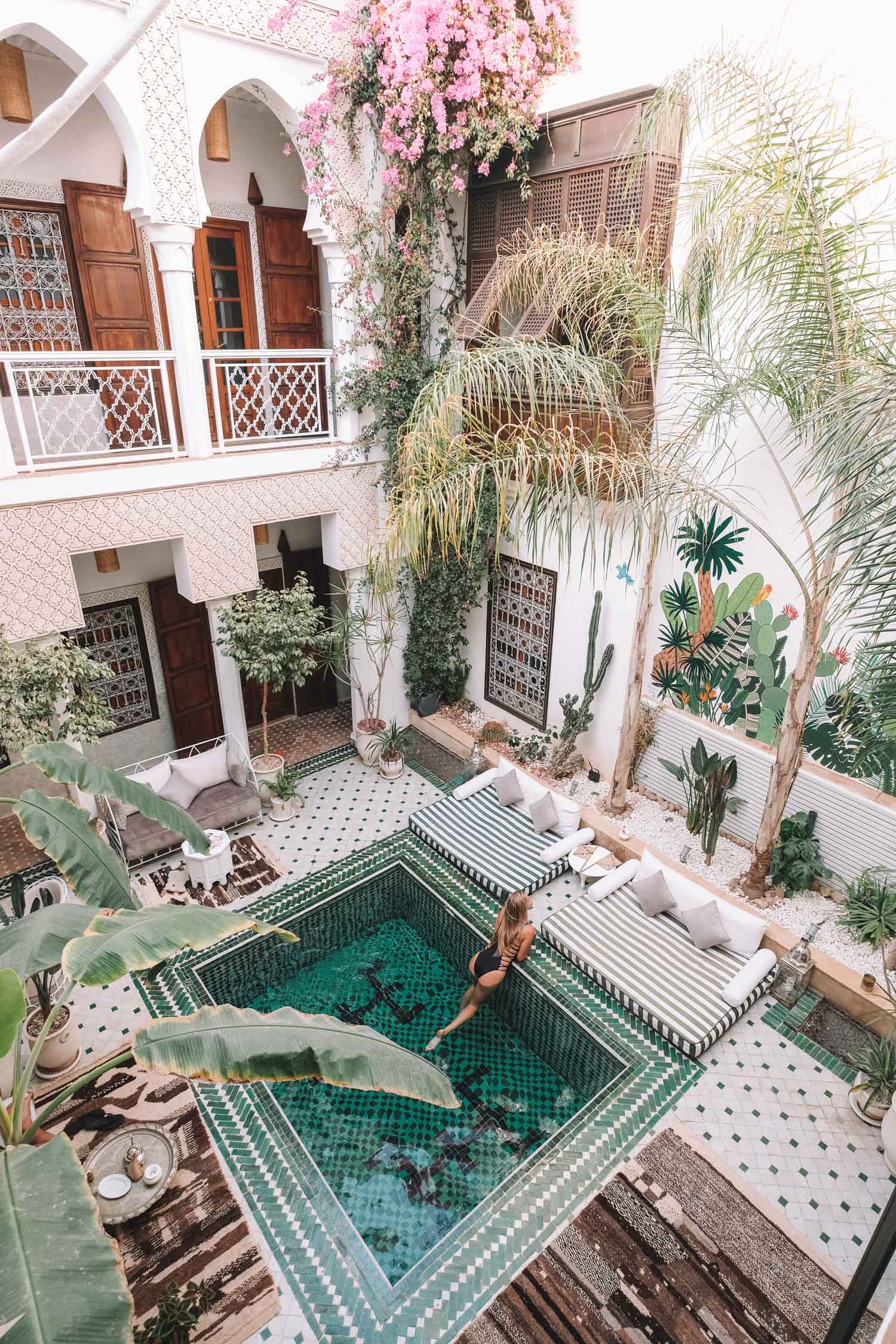 Marrakech
When to Visit: February to April
This Moroccan city is a stunning destination and becoming increasingly popular over the past few years for the sights, cuisine, and culture. Here, you'll find a picturesque, walled-in city dating back to the Berber Empire– check out the alleys of shops, marketplaces and food vendors.
The temperatures can get up very high in the summer, almost unbearably hot, so you'll most likely want to visit between February and April when average daytime highs rest between 70°F and 80°F.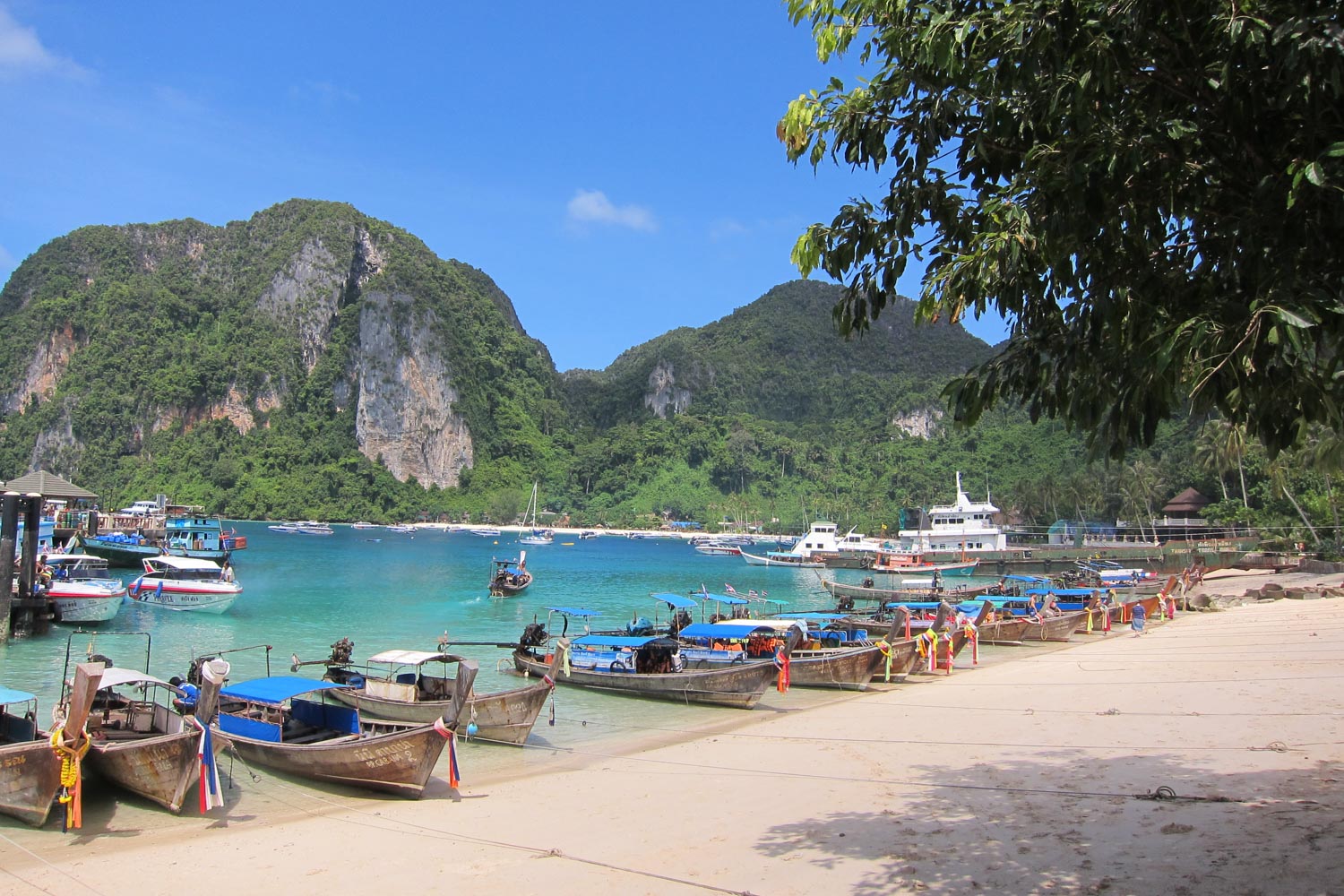 Thailand
When to Visit: January to March
Thailand lures thousands of visitors each year with its crystalline waters, vibrant parties, and food to die for. Explore chaotic Bangkok and its glittering temples, or head south to the tropical beaches and dive with whale sharks off Koh Tao.
Add in friendly locals, cheap prices, and wild northern jungles, and you have yourself an unforgettable vacation!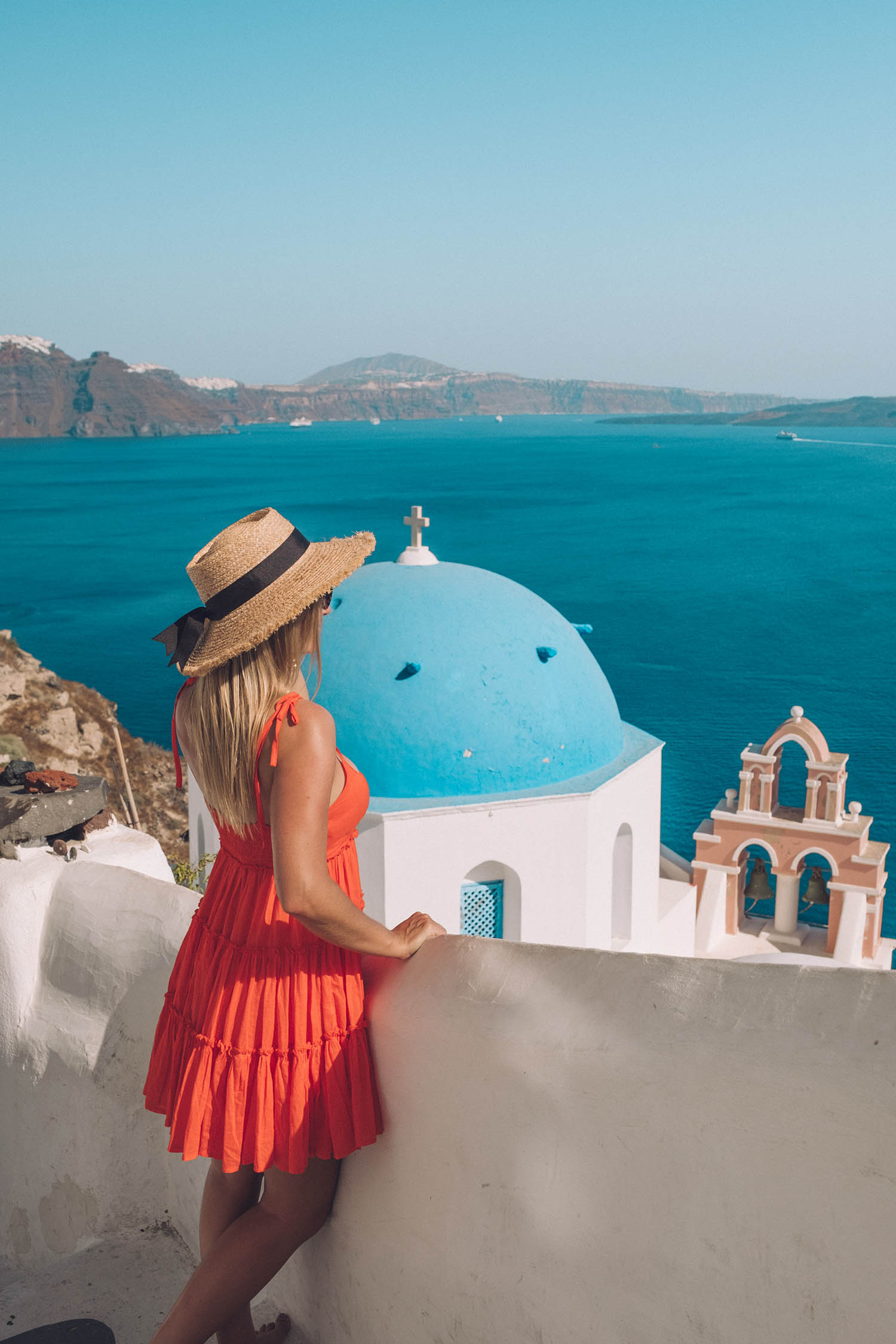 Santorini 
When to Visit: April to June
You'll be hard-pressed to find a lovelier Old World landscape than Santorini. With its bleach-white houses and blue-domed churches, Santorini is a picture-perfection destination to spend your spring.
Highlights include gorgeous seascapes, prehistoric Akrotíri ruins, black sands at Perissa, and a few choice wineries. You'll also find the blue caldera where The Lost City of Atlantis was said to have stood!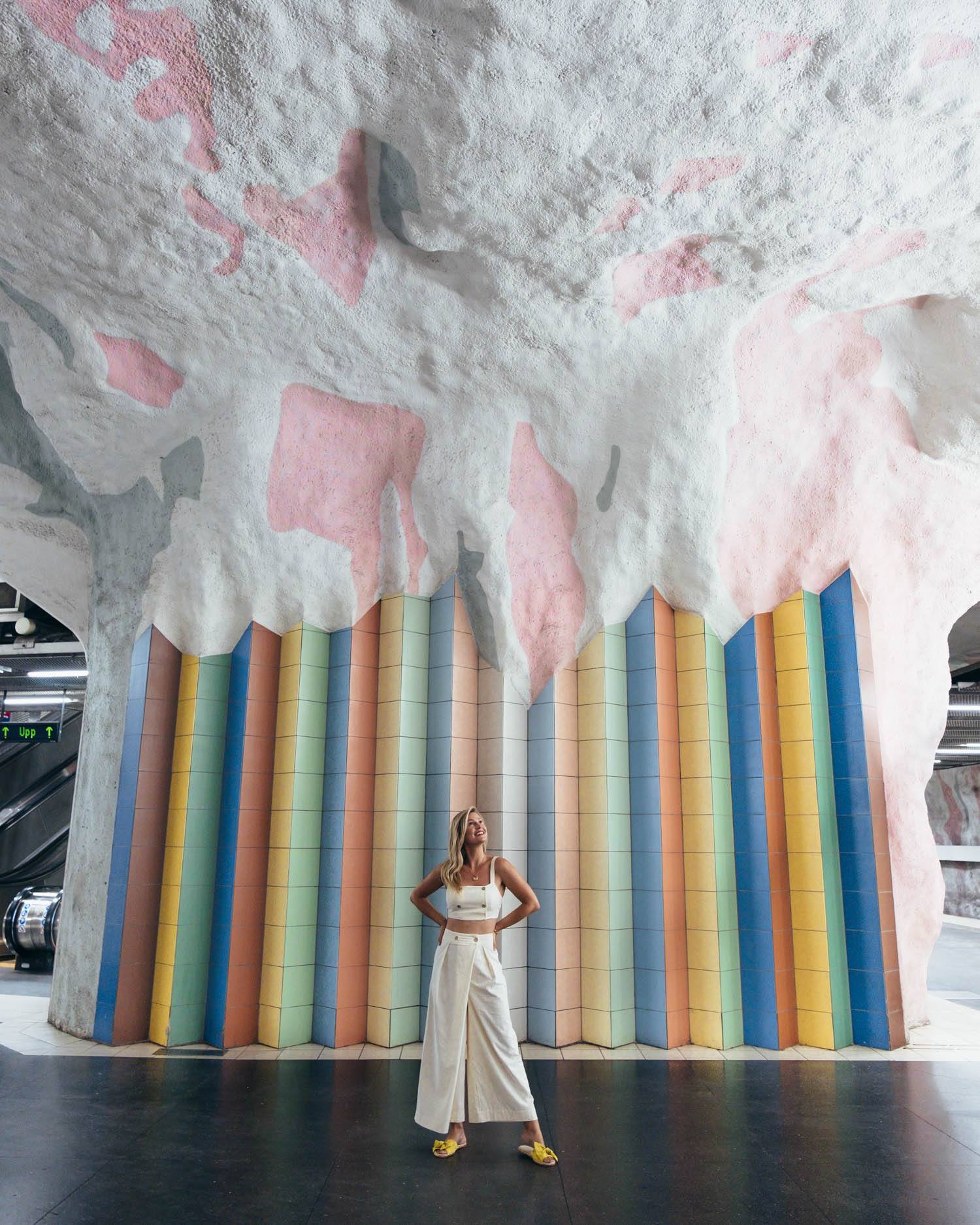 Stockholm
When to Visit: March to May
The cosmopolitan Swedish city draws visitors on account of its beautiful old town and mild temperatures year-round.
Located between fourteen islands, the city has been called the "Venice of the North," complete with canals and bridges galore. It's no wonder that one of the best ways to see it is by ferry—hop on a boat for a day through the beautiful waterways!

Which of these destinations are at the top of your spring bucket list?