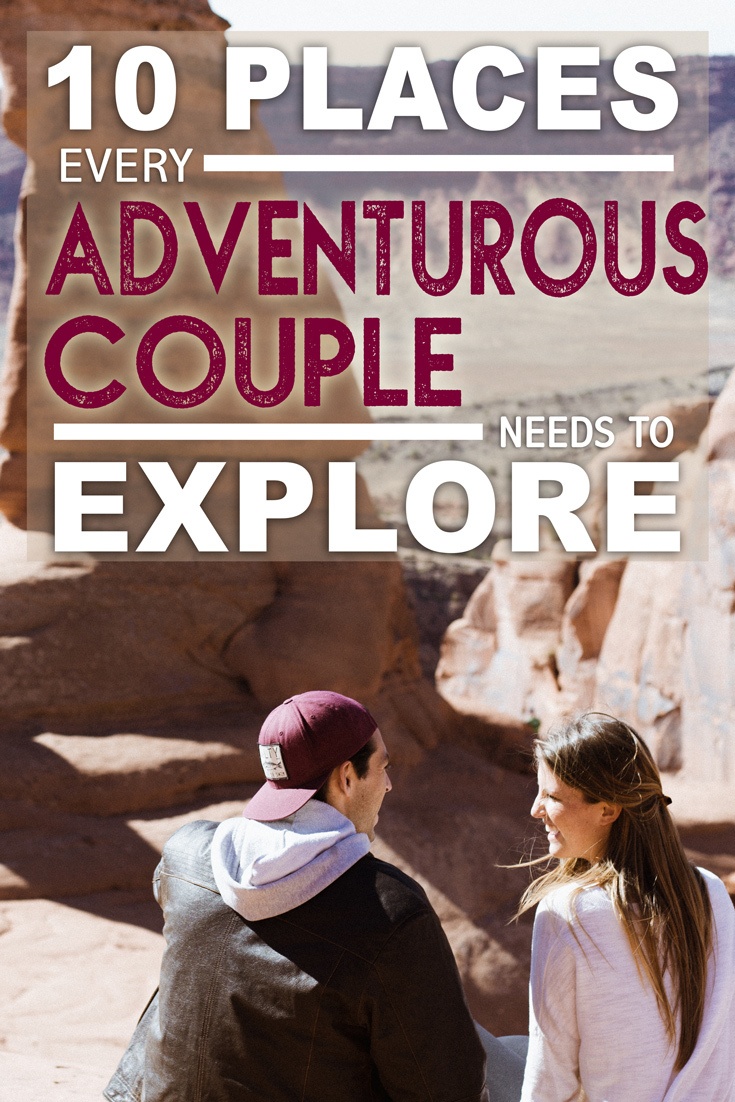 Adventurous spirits tend to stick together and for a good reason! Living on the edge is always more fun when you get to cherish that memory with someone else. For us, taking risks and "going on adventures," as opposed to just "traveling," brings us closer together and has given us some of the best experiences of our lives.
Even though one of you might be a little less adventurous than the other, the best part of a relationship is being pushed out of your comfort zone. Whether you're into mountain biking, hiking, rock climbing, or cliff jumping, these are some of the greatest adventure destinations you'll ever experience.
Here are 10 places every adventurous couple needs to explore!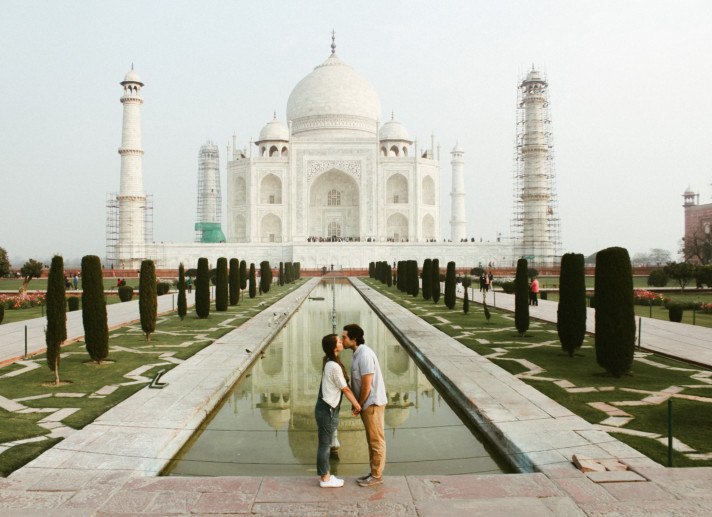 India
Everything about India is an adventure. From the moment you exit the airport and drive the streets of Delhi to when you practice yoga in the old ashrams of the Himalayan Foothills, you're in for an experience of a lifetime.
Obviously you don't want to miss the Taj Mahal, but you also don't want to miss the bear sloths, asian elephants, and bengal tigers, so make sure to book a safari in Ranthambore or Corbett National Park during your trip. Also, Indian food: it's delicious and adventurous all in one.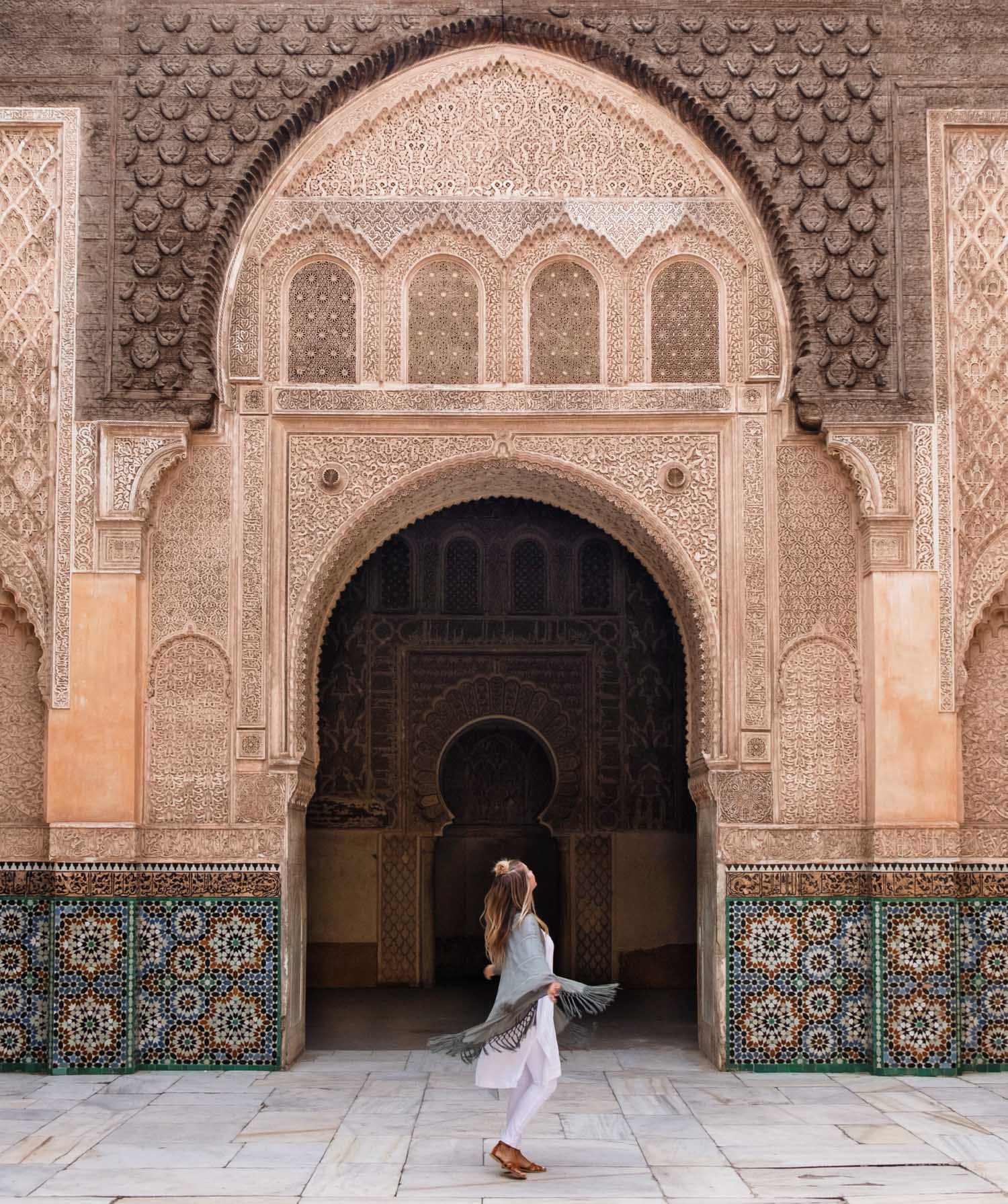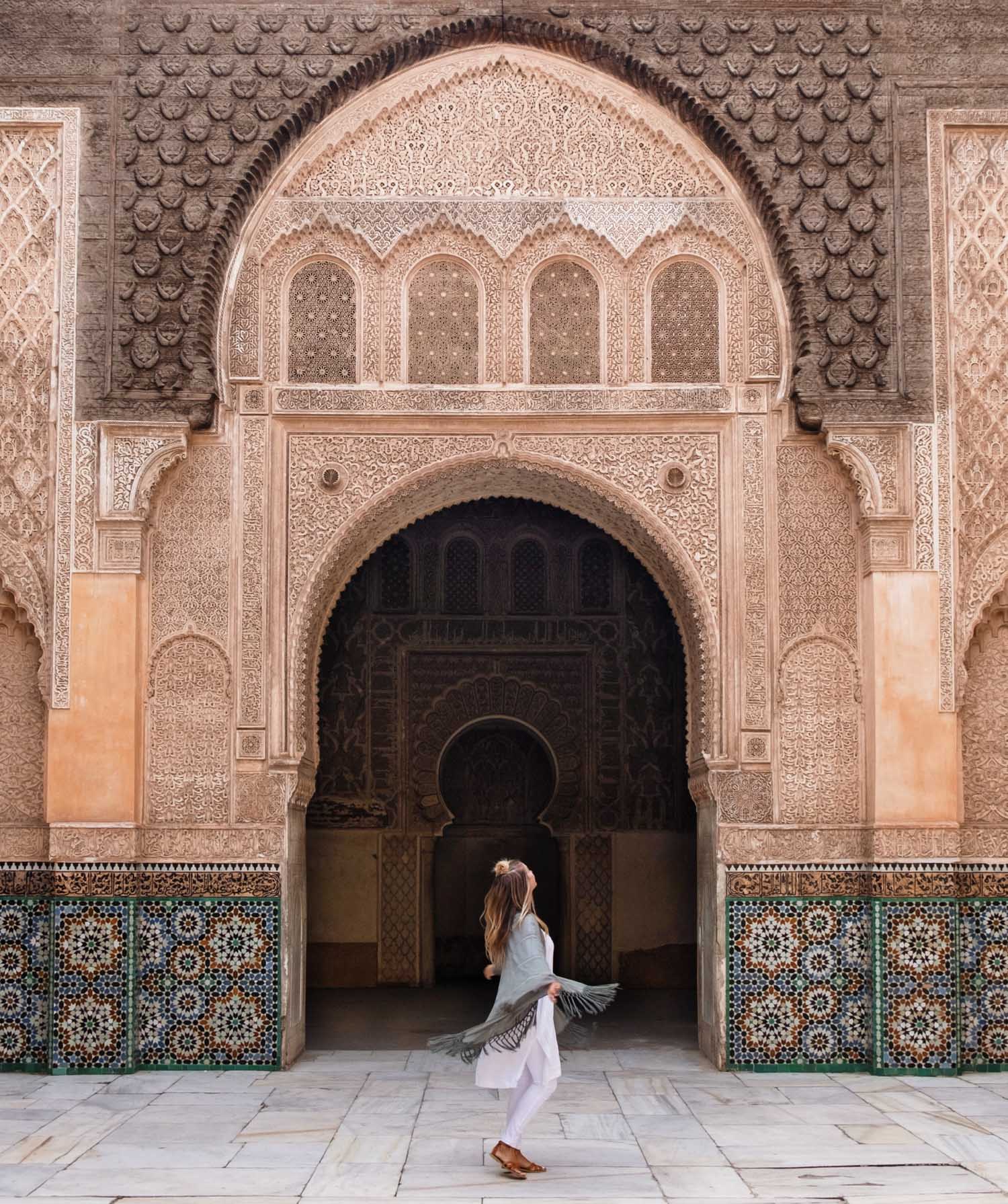 Marrakech, Morocco
Being a former imperial city, Marrakech has an extremely rich culture and is full of traditional souks (markets). Hold onto your loved one's hand as you explore the tight and colorful alleyways.
Marrakech is also a common starting point for journeys into the Sahara where you can visit ancient ruins, ride through the desert on a camel, and camp under the stars. And is there anything more adventurous than camel trekking through the middle of the Sahara?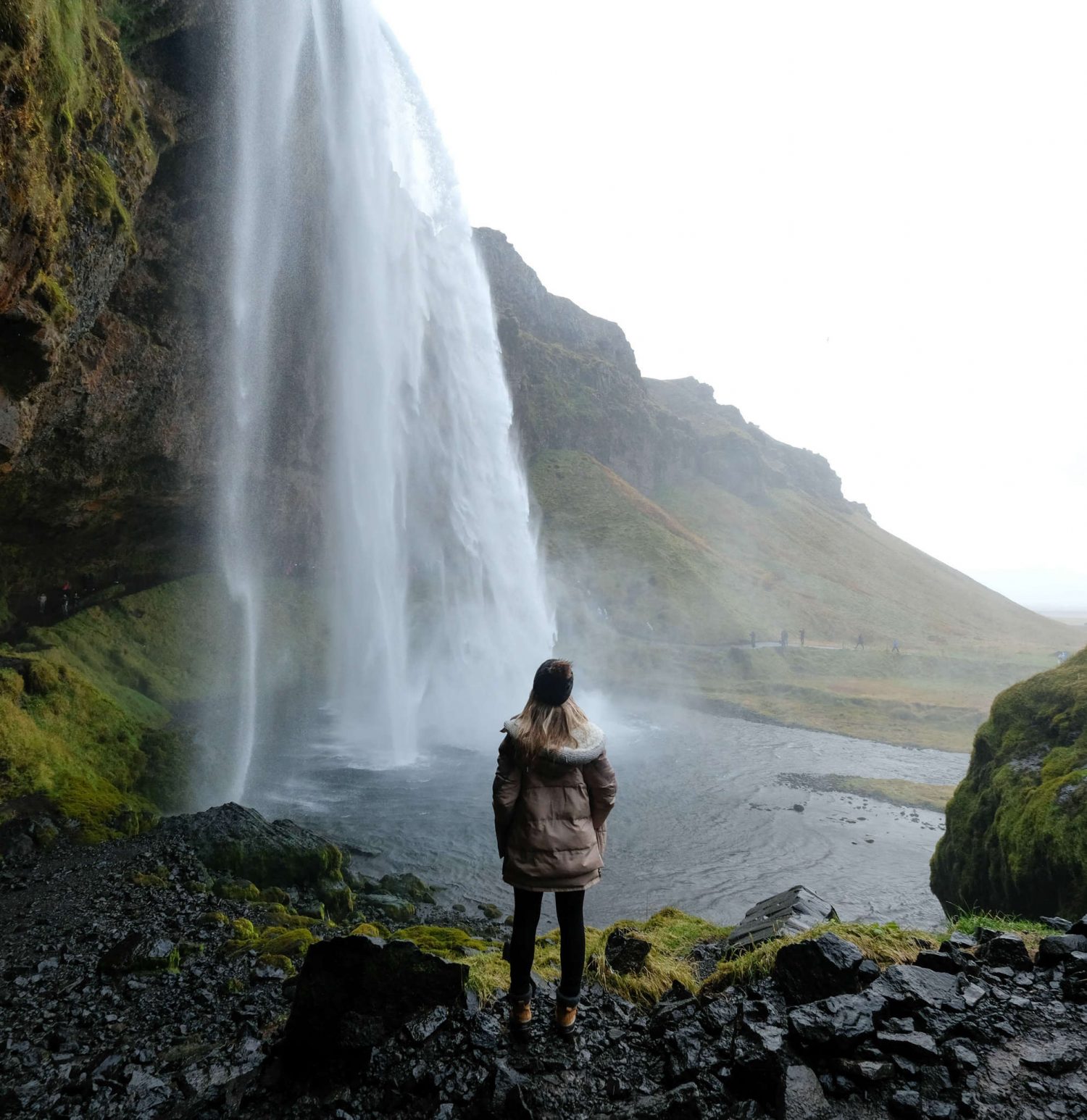 Selfoss, Iceland
Forget Reykjavik (okay, don't forget it, because it's amazing, but you won't need to spend too much time there). In Selfoss, not only can you can scuba dive at the fault line between two tectonic plates, but you can also glacier hike. There are plenty of natural hot springs, black sand beaches, and ice caves. Not to mention, you can fall asleep under the Northern Lights… and that will quite possibly be the most magical night of your life.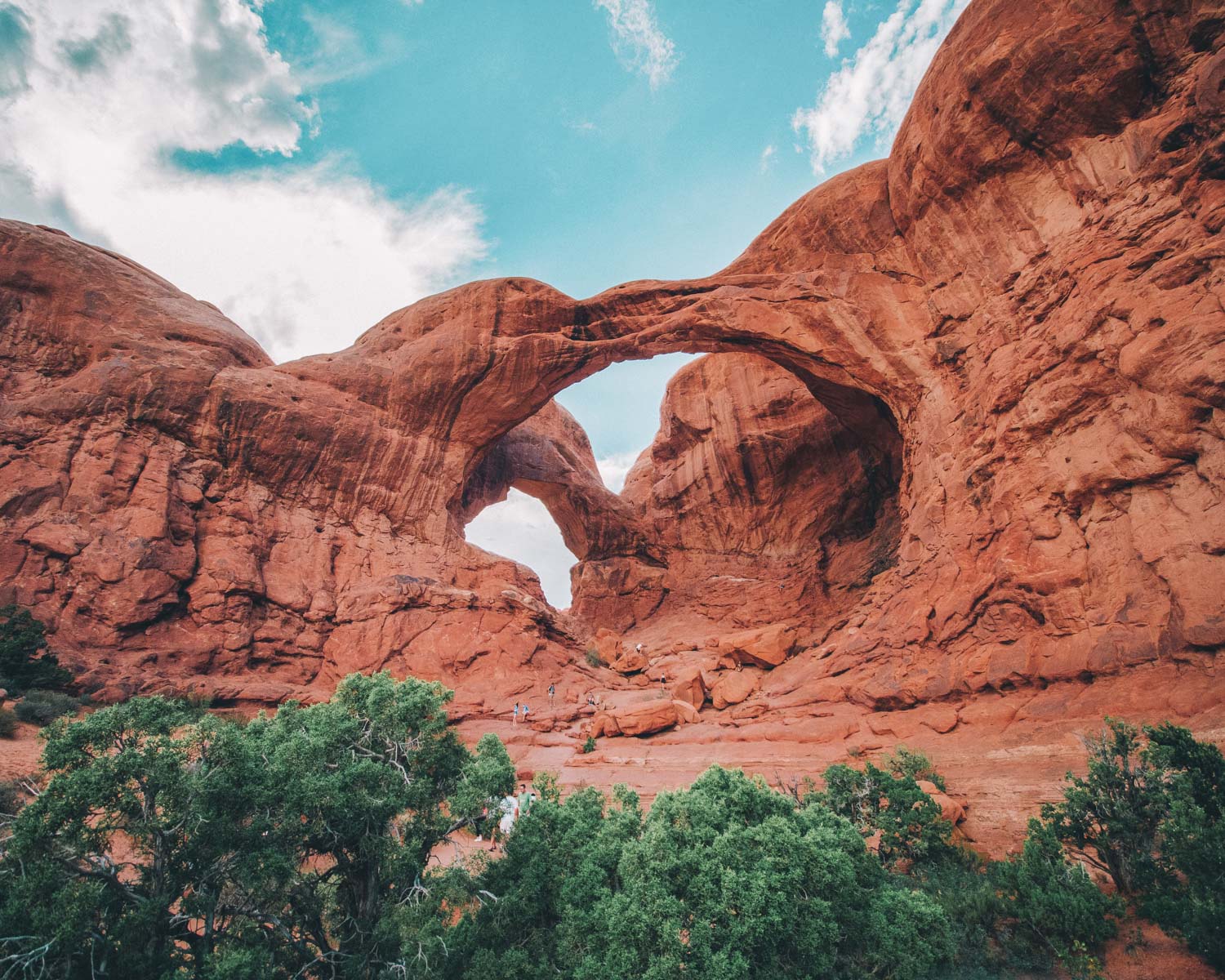 Arches National Park
Arches National Park is one of five national parks located in southern Utah. Arches sits right outside of Moab, Utah which is basically adventure paradise. If you're into hiking, climbing, bouldering, rappelling, and or any sort of off-roading, this is the place to be. While you're in Southern Utah, make sure to check out Zion's National Park and Bryce Canyon.
Just be sure to bring lots of water, because the heat is no joke.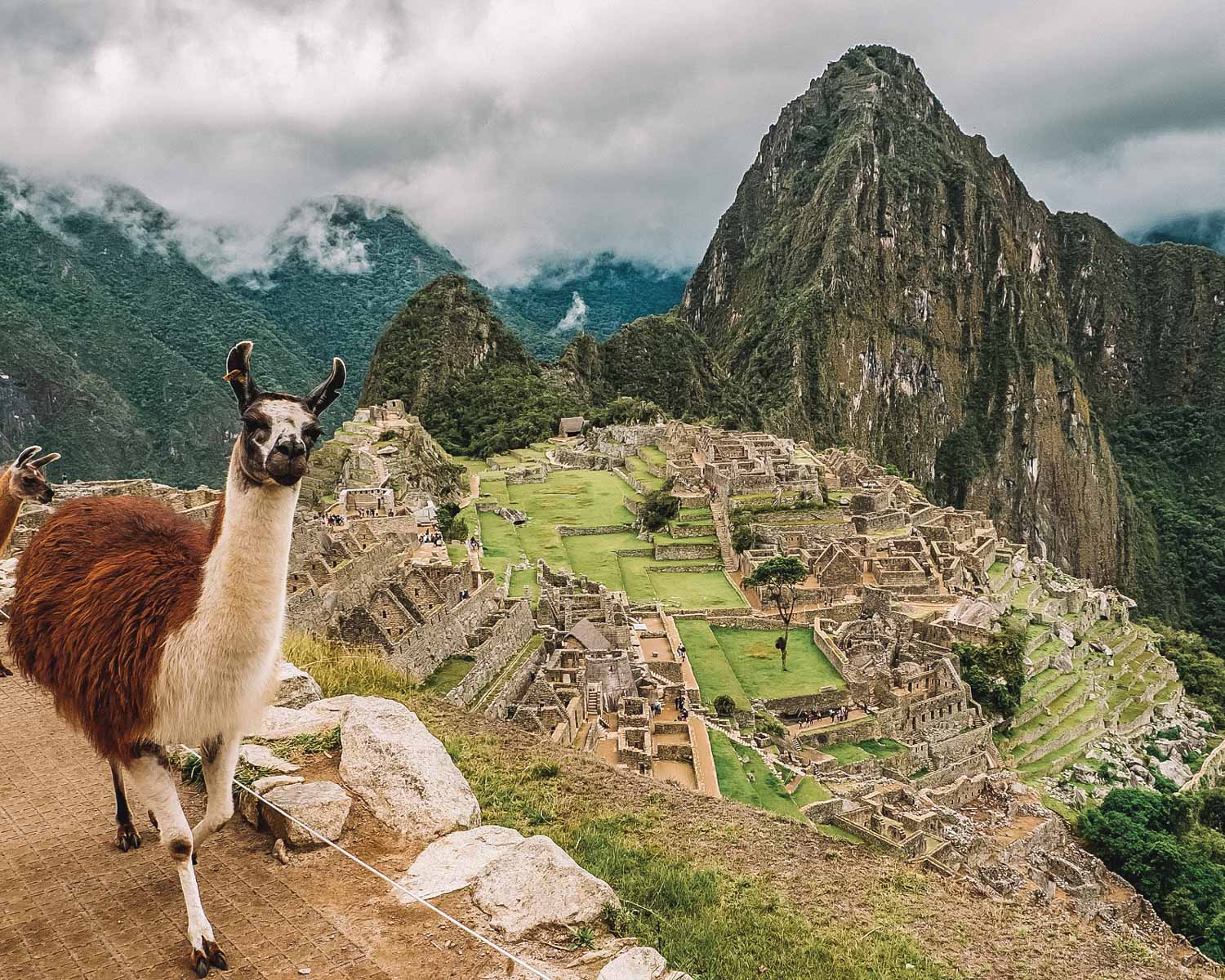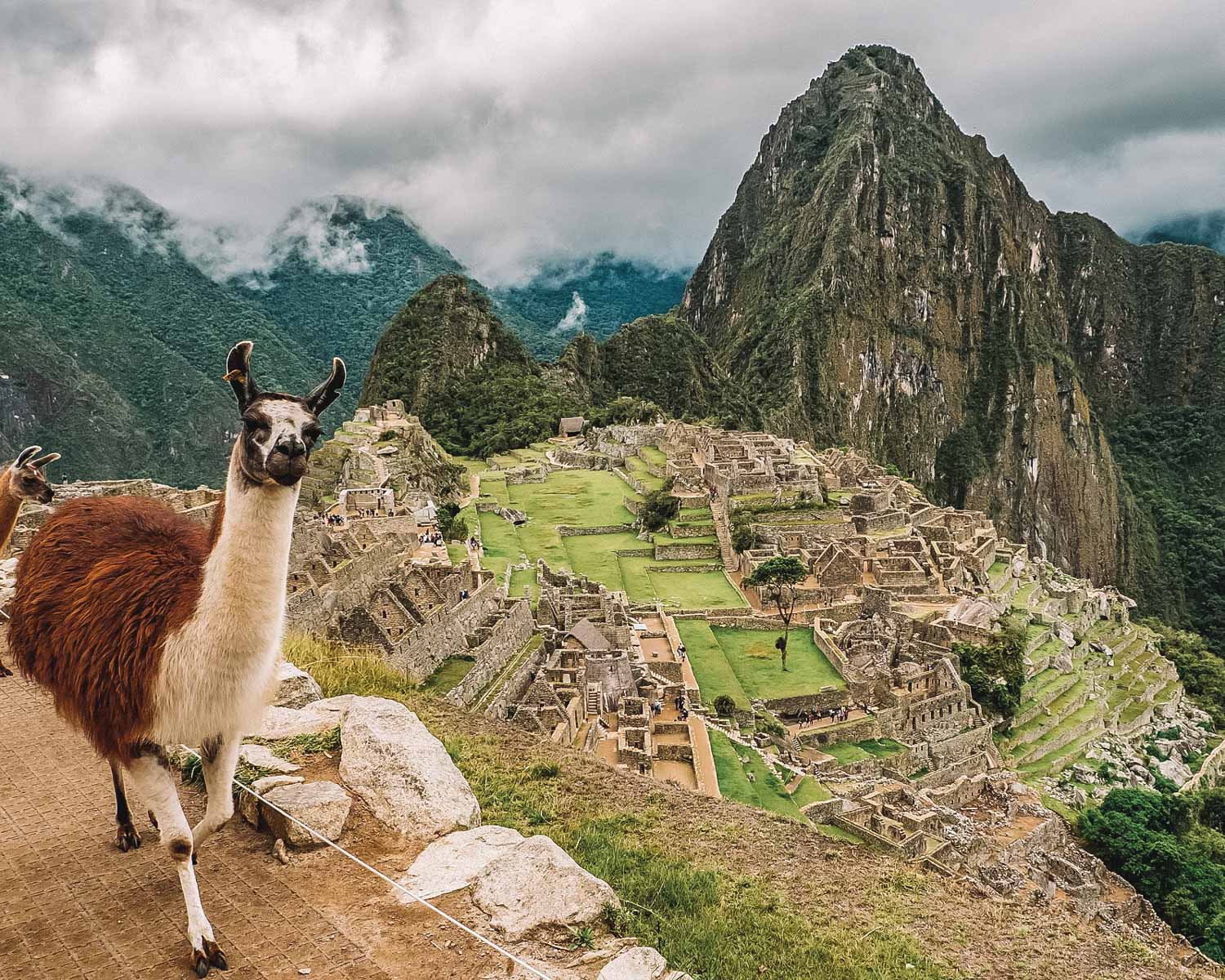 Machu Picchu, Peru
There's a reason Machu Picchu is one of the Seven Wonders of the World. The hike to the top via the ancient Inca Trail is no joke, but once you get there… the view is seriously insane.
Plus, you can ride a horse up the whole trail and spend time at beautiful lodges along the way. Although you can take a train most the way up, we'd recommend taking a few days and experiencing the Andes the way the Incas did.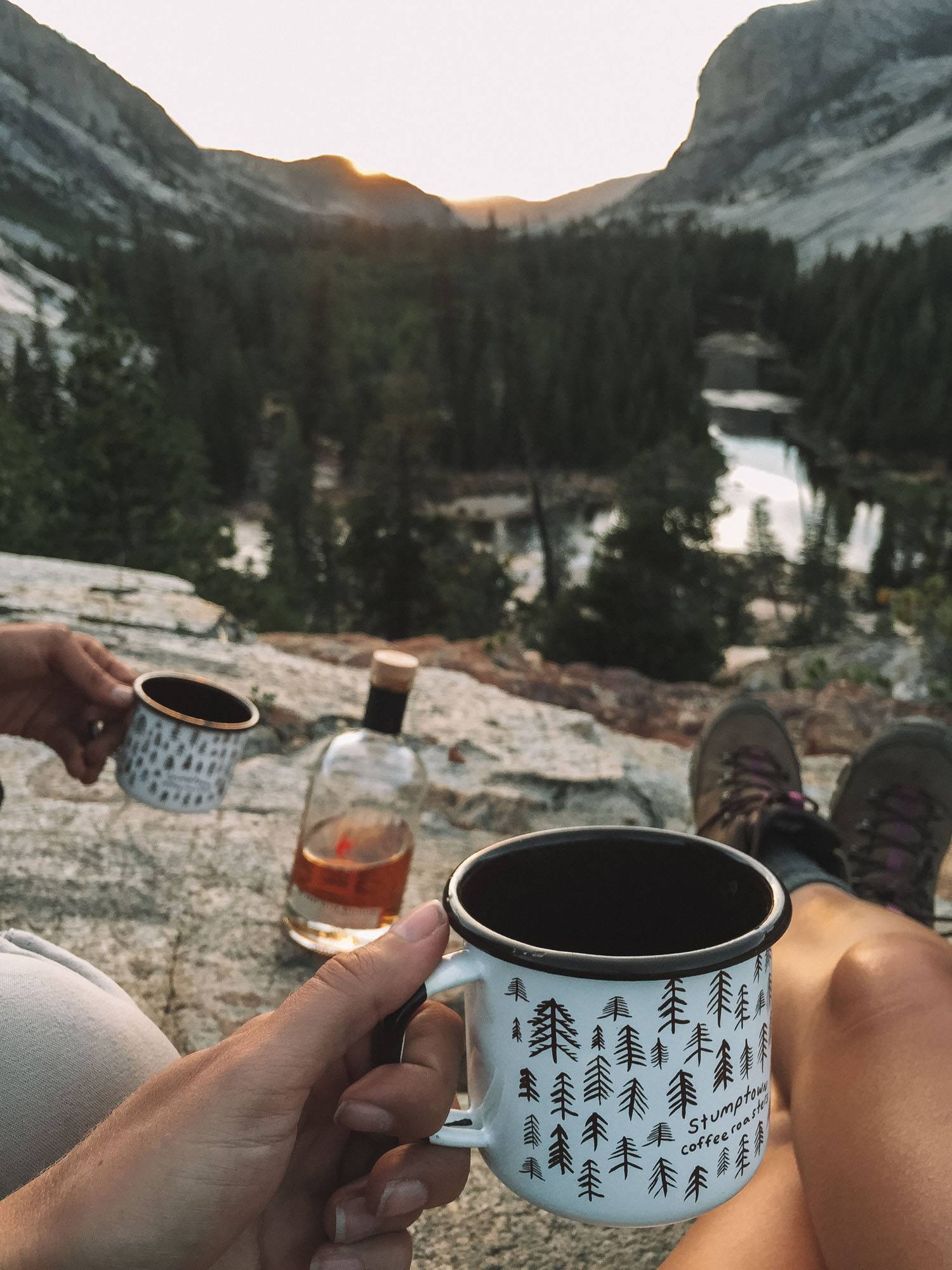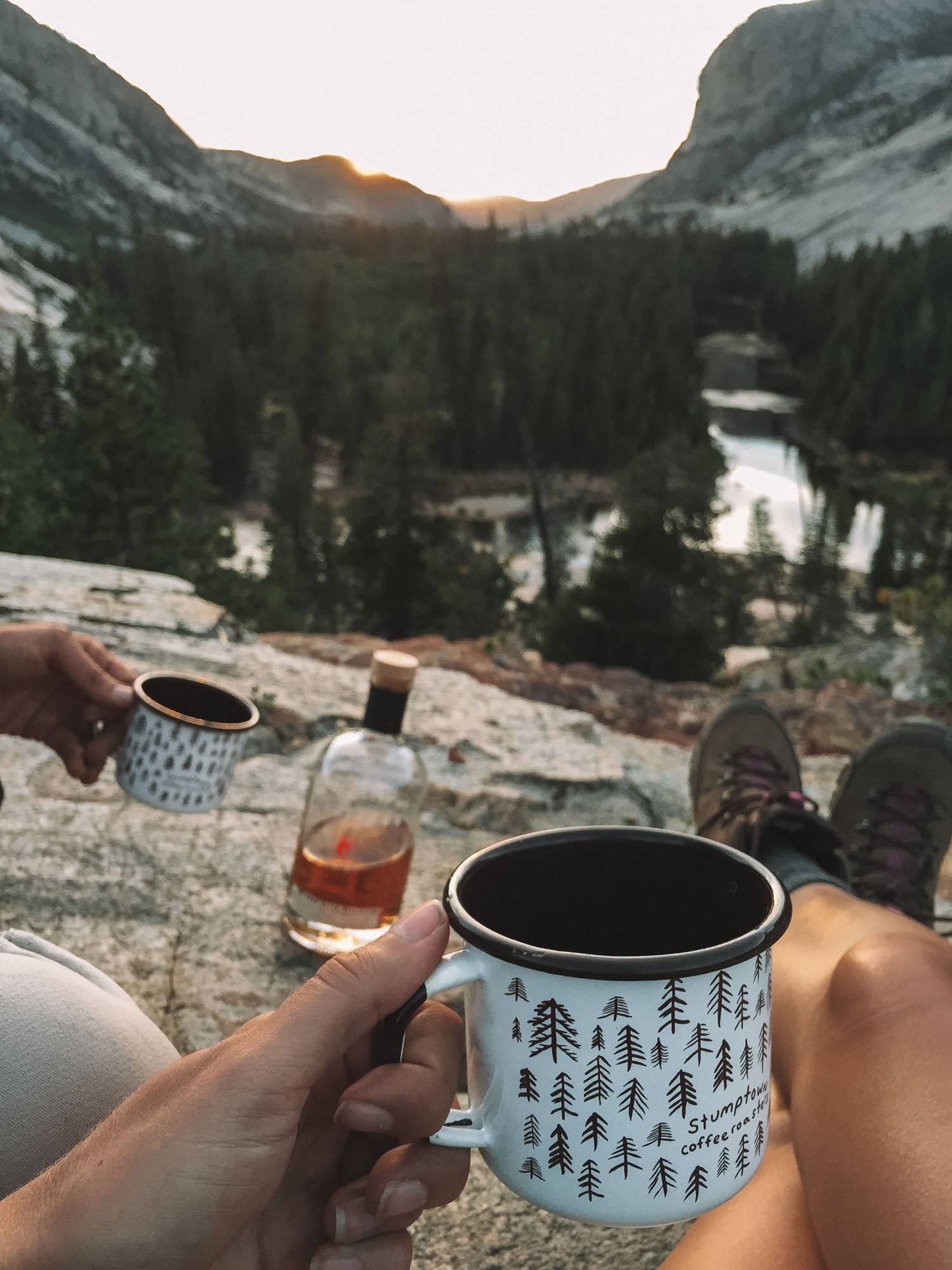 Yosemite National Park
Sure, you can spend 20 hours flying to Africa or India to experience incredible wildlife (and you should), but you can also experience it right here in the U.S. Spend a week camping, hiking, and exploring Yosemite, and you might even unzip your tent in the morning to find a moose grazing right in front of you or a black bear climbing in a tree overhead.
It is by far one of the most beautiful U.S. National Parks, and it is just three hours from San Francisco.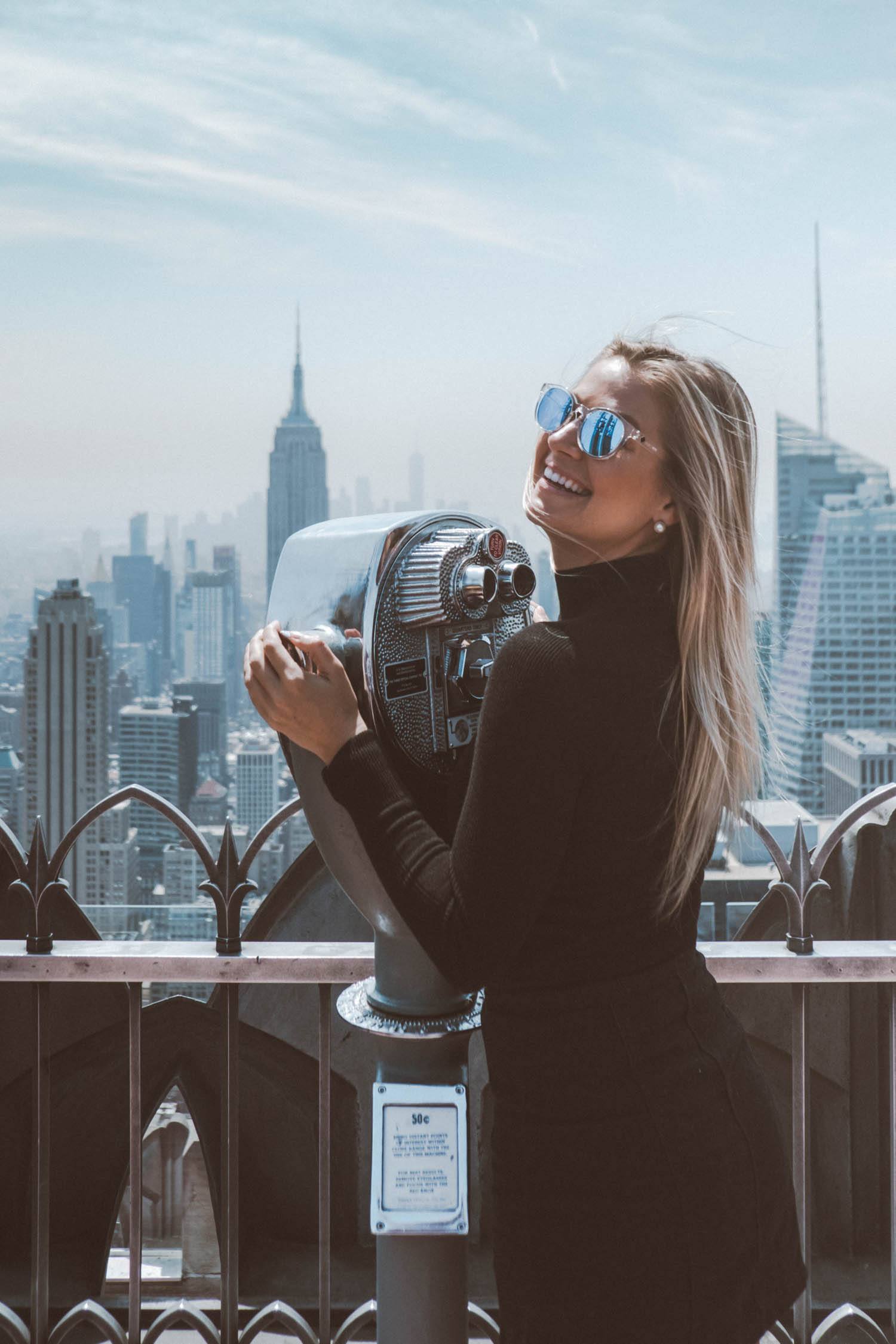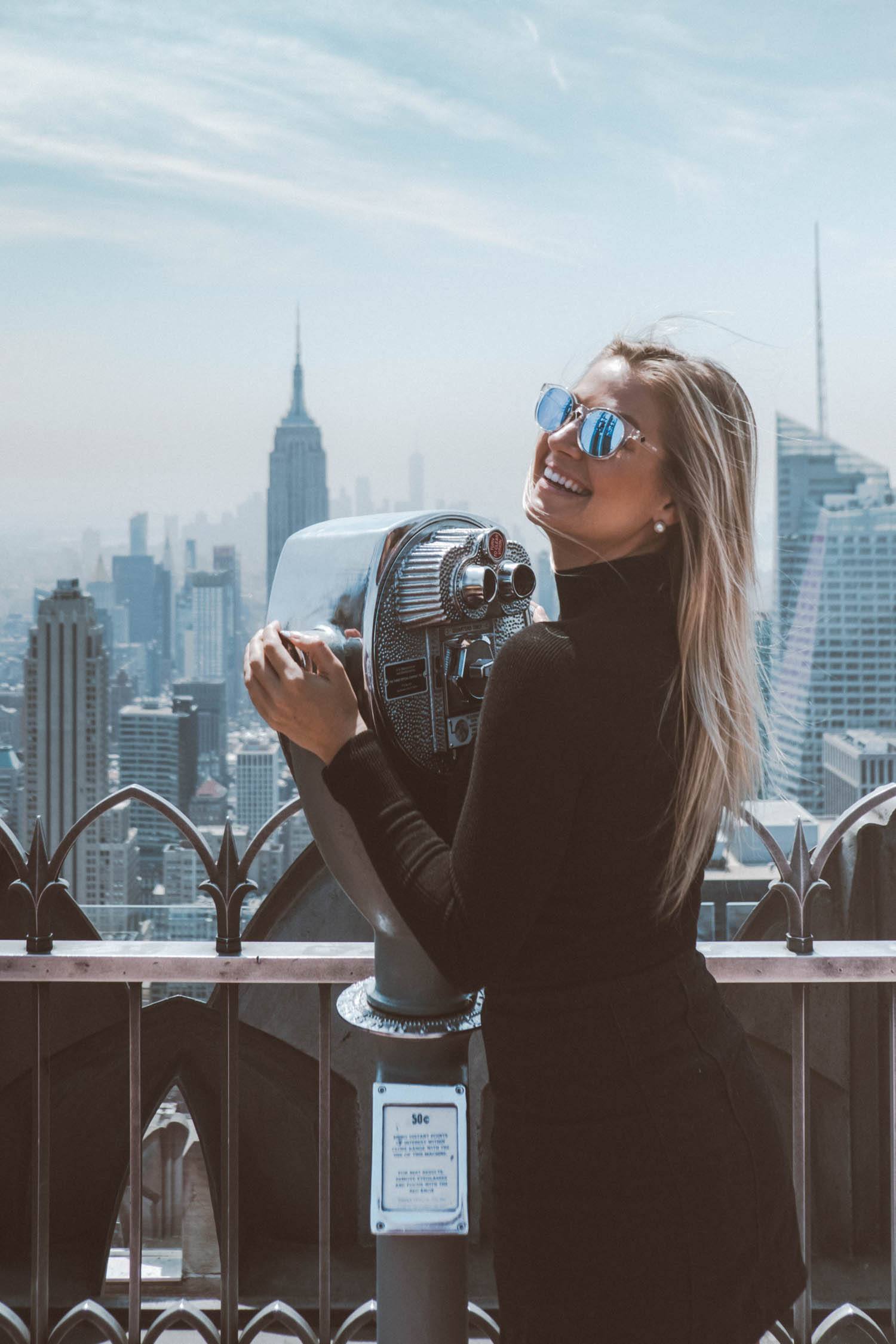 New York City
New York City truly is the city that never sleeps. Whether you're navigating the subway or trying to see the whole city in one trip, New York is no joke.
Take a bike from a bike share station and ride through Central Park, run through Times Square to a Broadway show, and eat all the Grimaldi's pizza after you walk across the Brooklyn Bridge.
No matter what you do in the city, you'll be in for a trip of a lifetime.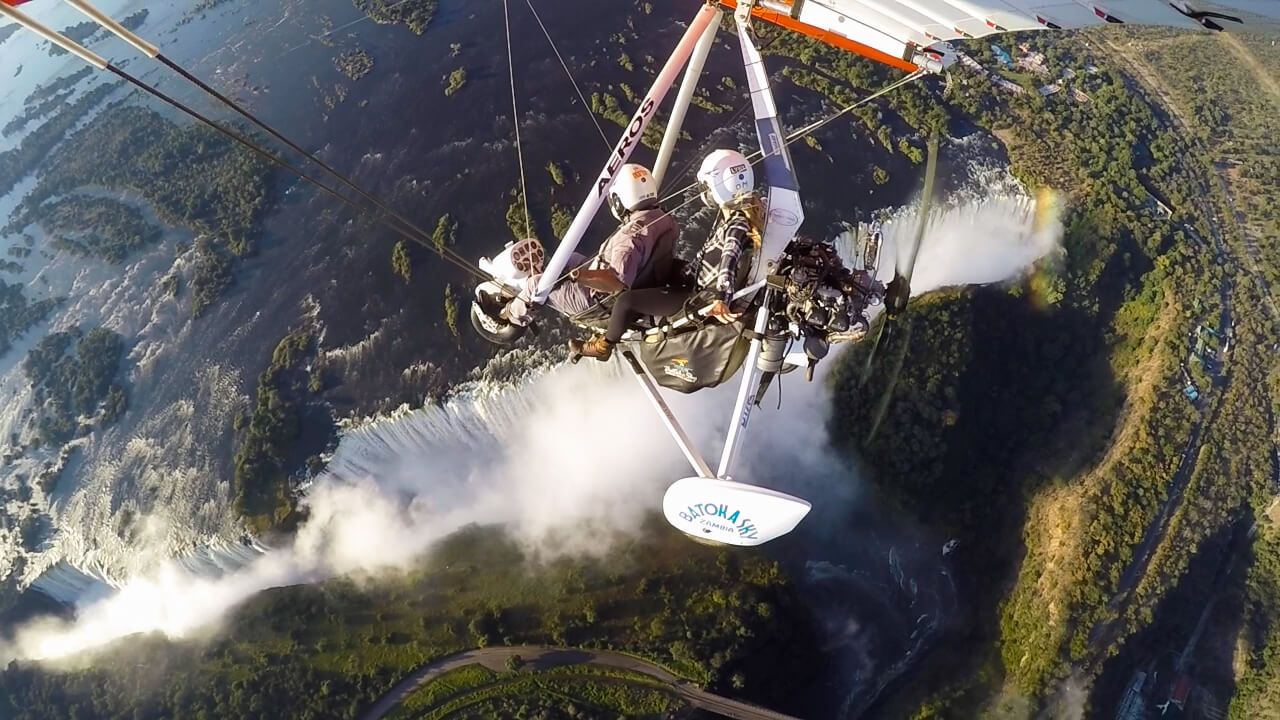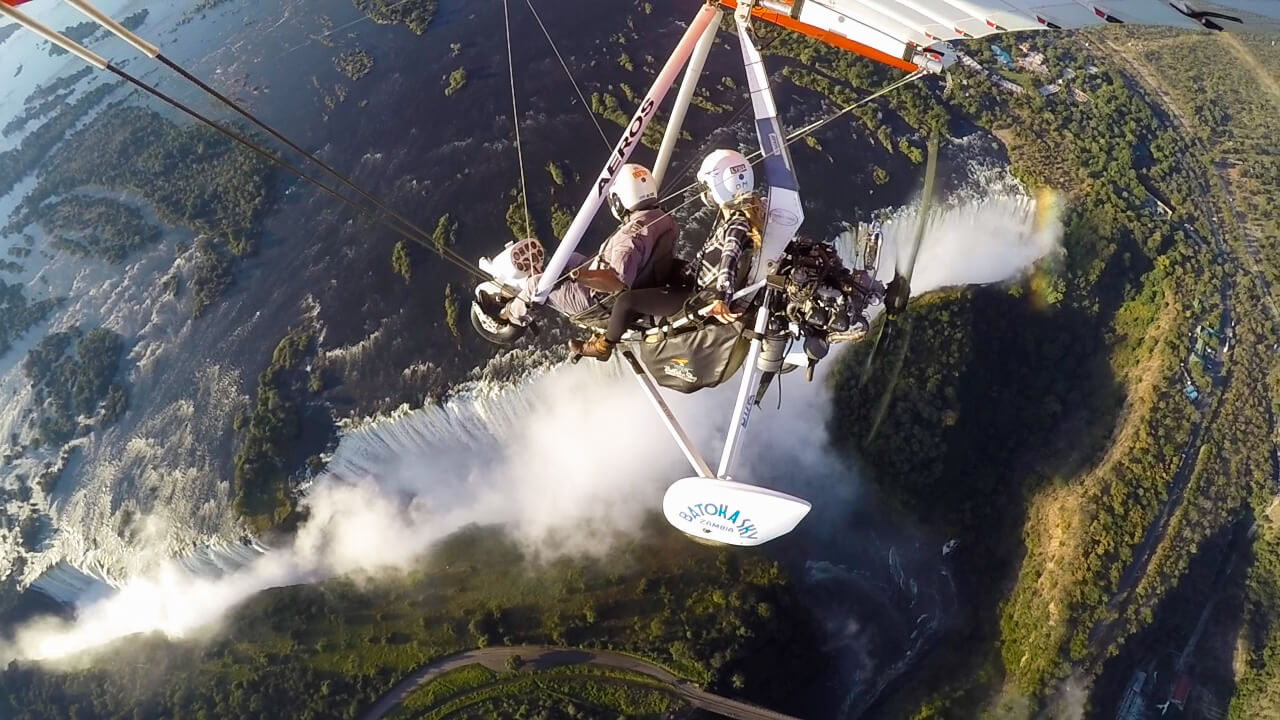 Victoria Falls
If you're going to Botswana, Namibia, Zambia, or Zimbabwe, you have to make sure to go to Victoria Falls. There's a reason Victoria Falls is one of the Seven Natural Wonders of the World. The view is absolutely stunning, but it gets better, because you can swim at the top of the 328-foot drop off in Devil's Pool without getting swept over the edge.
While you're at the falls, you should bungee jump off the bridge, or if you have a layover in South Africa, make sure it's long enough that you can cage dive with the great whites.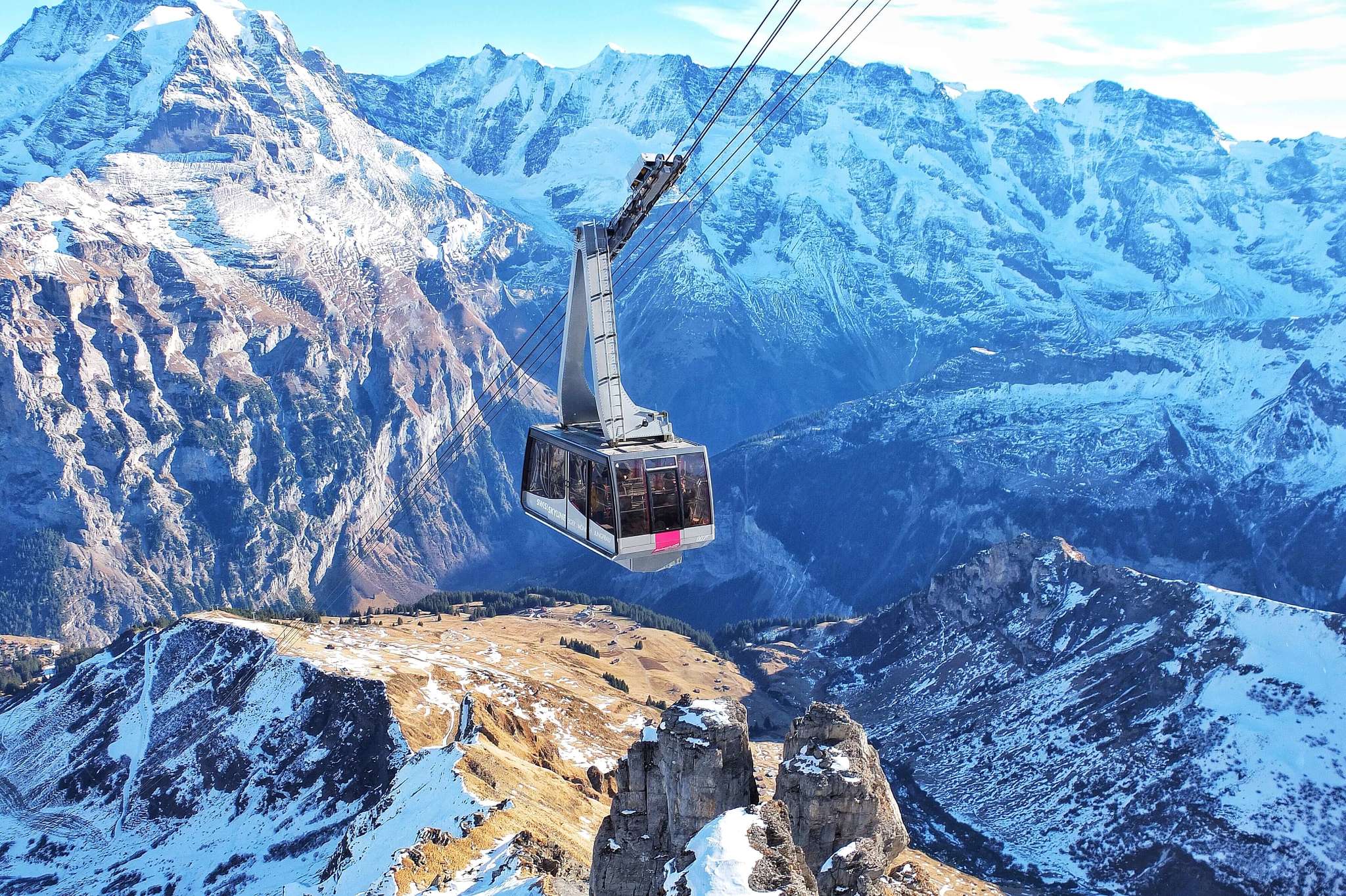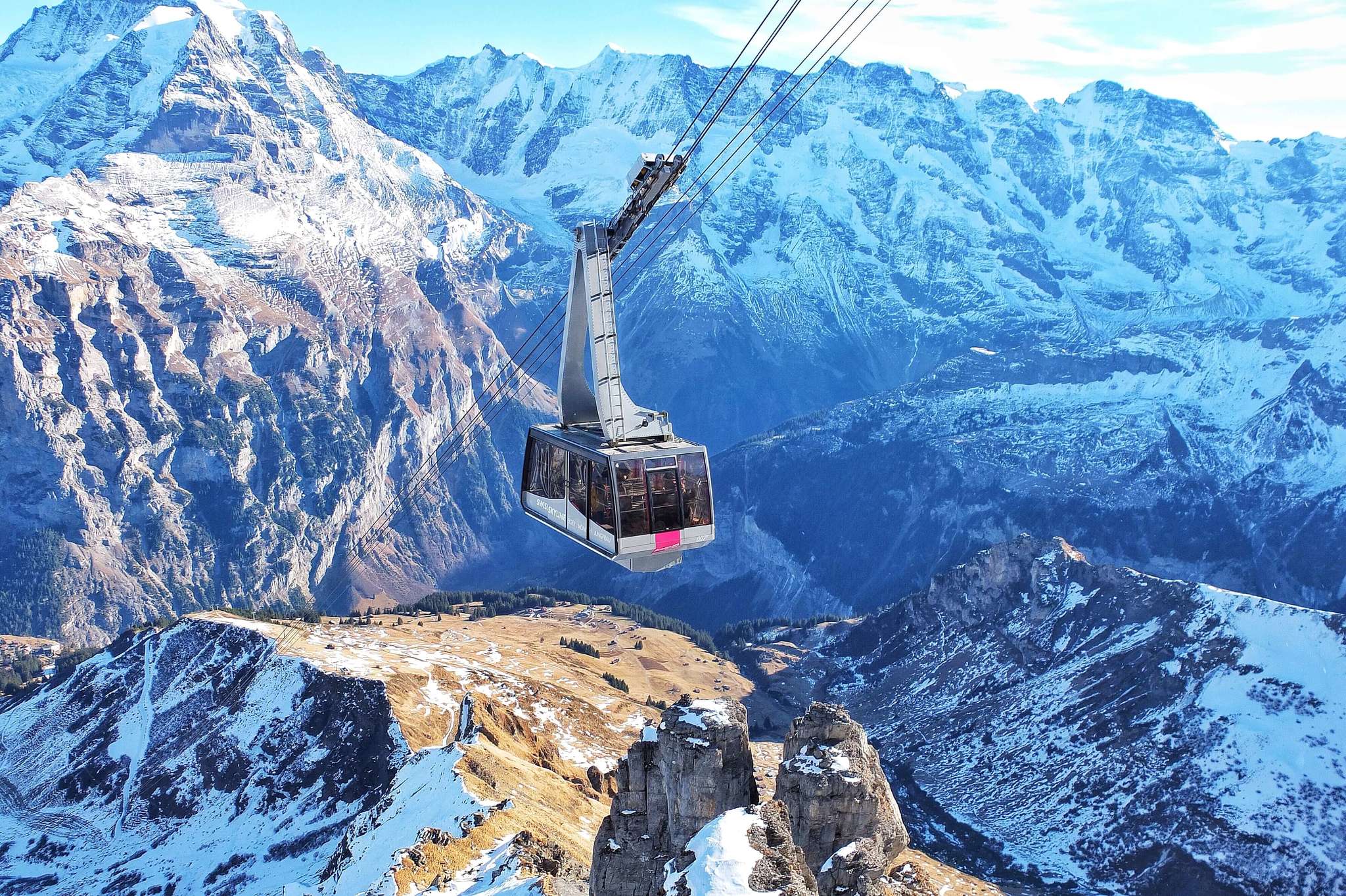 Interlaken, Switzerland
Interlaken has absolutely everything. It is ranked the number one location for skydiving, hang gliding, paragliding, bungee jumping, and canyon swinging, and you really can't go wrong with any of them.
You can also literally pick any mountain peak and hike to the top, or take a slightly frightening gondola ride up instead. As you walk hand-in-hand through the gorgeous Swiss villages, your jaw will literally drop at all of the stunning views.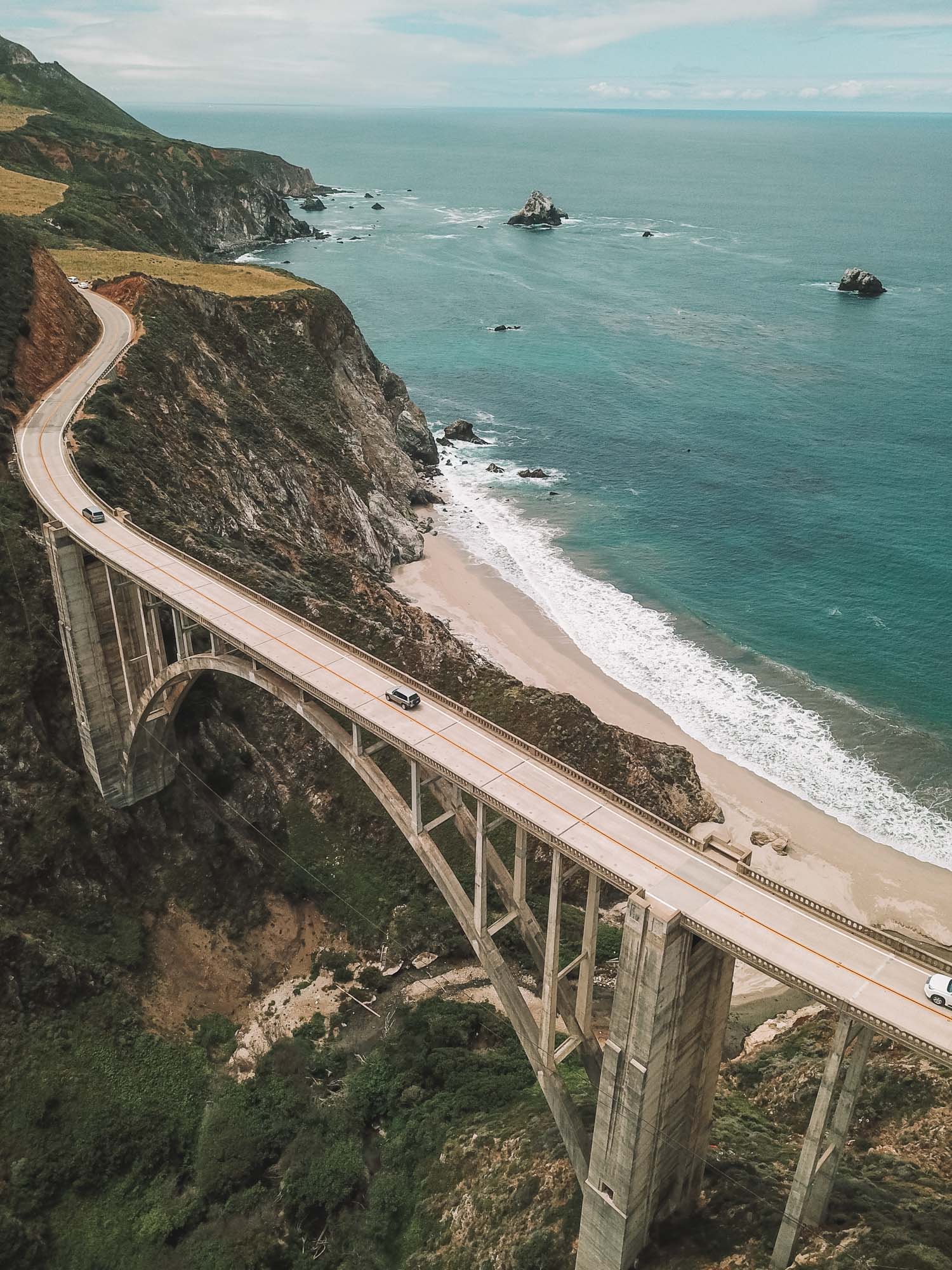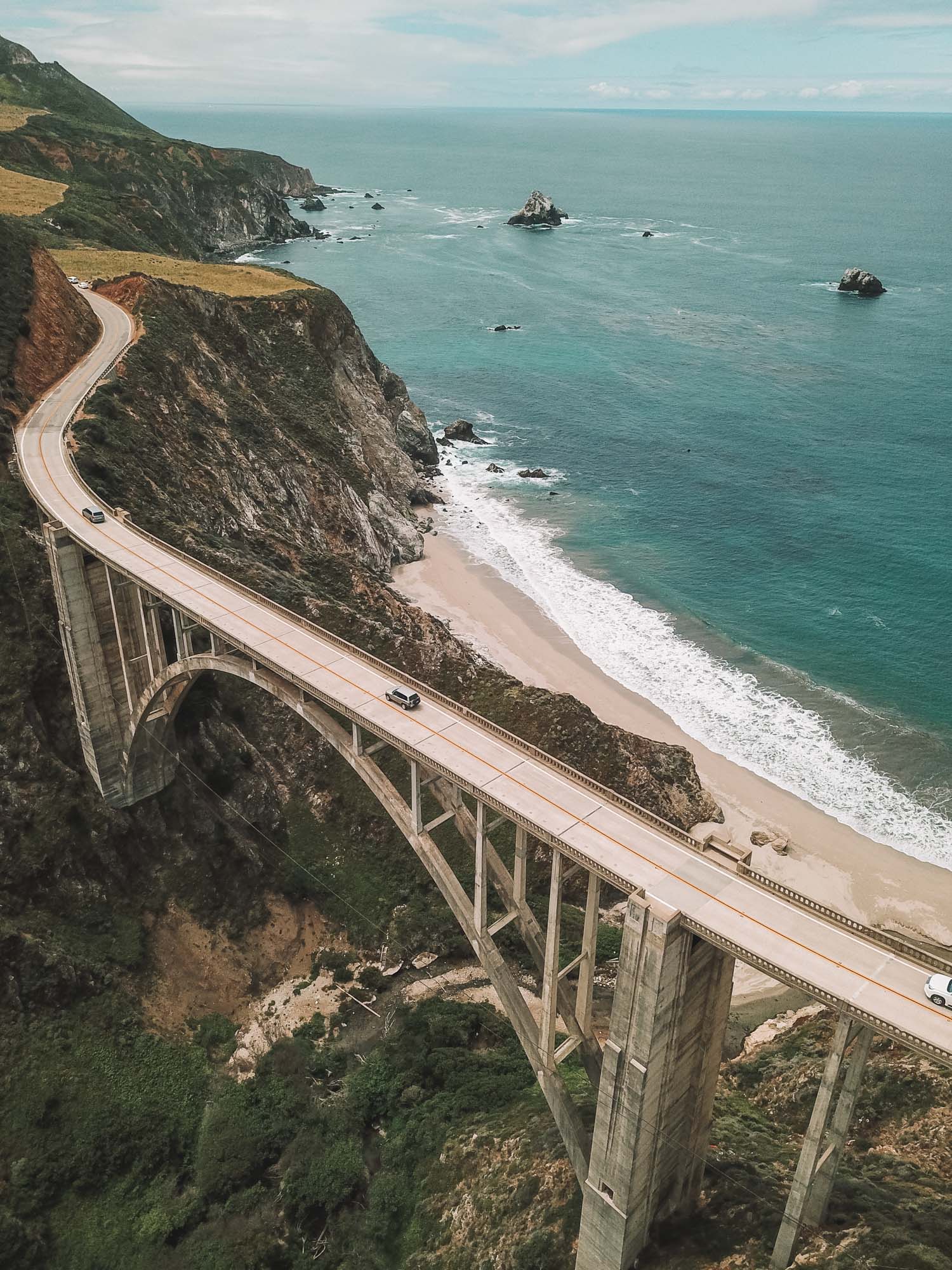 Big Sur, California
I don't know what is more exhilarating, driving down windy roads on Pacific Coast Highway alongside a 200-foot cliff or watching the sunset over the Pacific Ocean as you set up camp. Big Sur is the ultimate playground for both ocean lovers and hikers.
Although, you won't want to swim in the ocean because of the dangerous currents, you can hike to Pfeiffer Falls, Big Sur River, or the Sykes Hot Springs to get your swimming fix.

Whichever one of these destinations you decide to go to will not disappoint. Step outside of your comfort zone and try the thing that scares you most. Do us a favor and strap on your GoPro, go crazy, and tells us all about your experience when you get back. We'd love to hear from you!