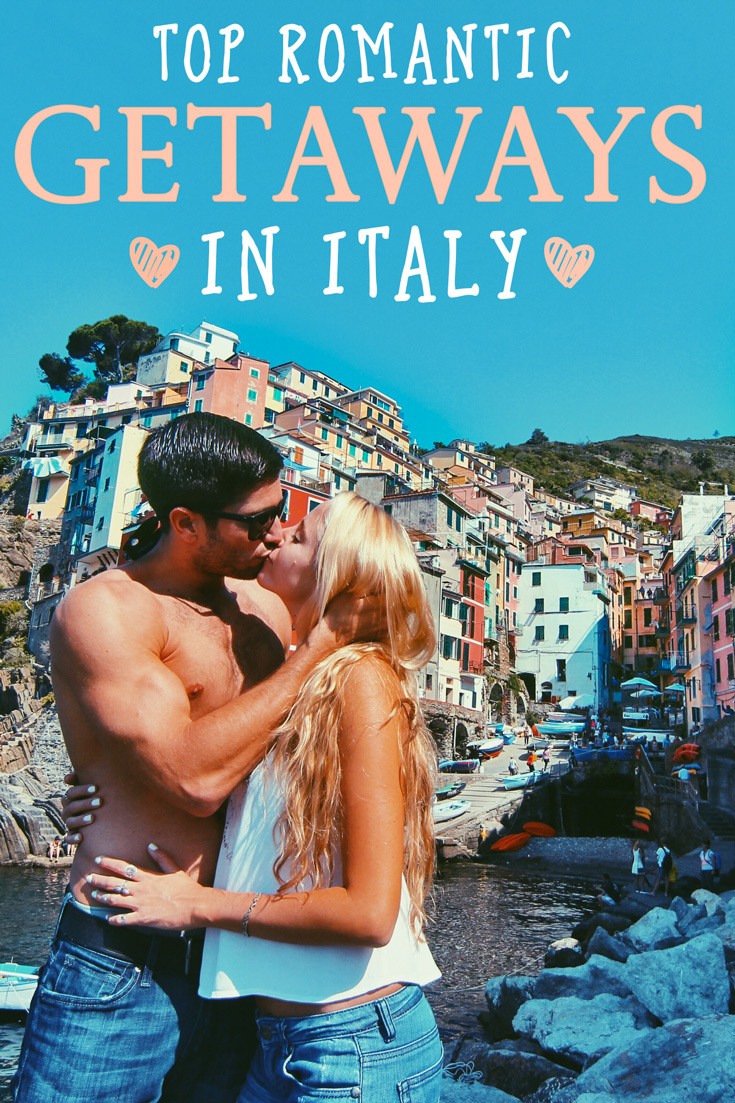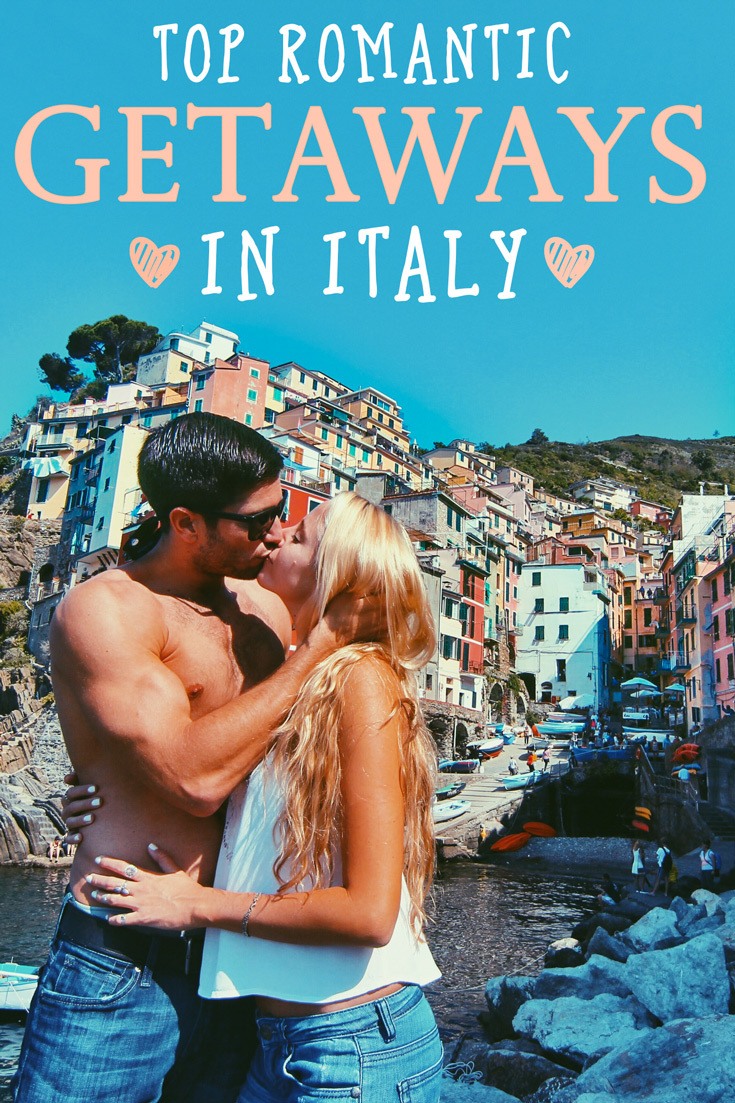 Back in June we quit our jobs and boarded a one-way flight to Italy.  For the last 4 months we have called Italy our home as we have leveraged Florence as our home base to travel throughout Europe! As you can probably expect, we have had our fair share of romantic Italian getaways.
Here is our list of romantic getaways in Italy for couples!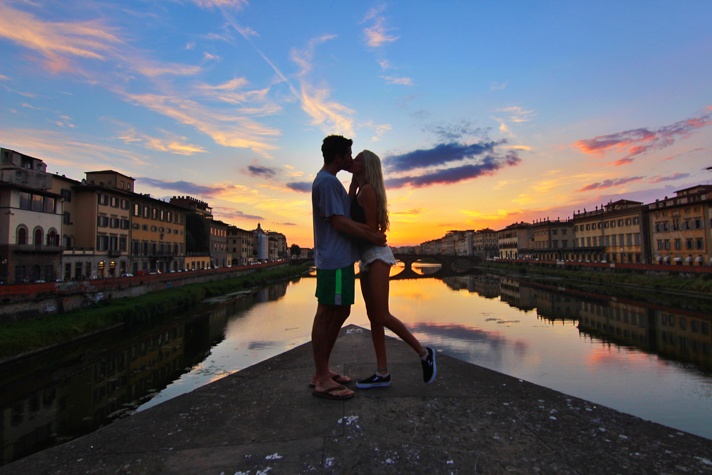 Florence
It would be hard to visit the city that birthed the Renaissance without feeling a bit of magic and romance in the air. Florence has it all! From the natural beauty of the surrounding hills and the Arno River to the man-made beauty seen in the Renaissance art and architecture, you'll be in constant awe of what your eyes are seeing.
Florence is also home to hundreds of restaurants that make for some of the best dinner dates you could ever dream of. Be sure to check out some of our favorites: Acqua al 2, Il Latini, and Gusta Pizza!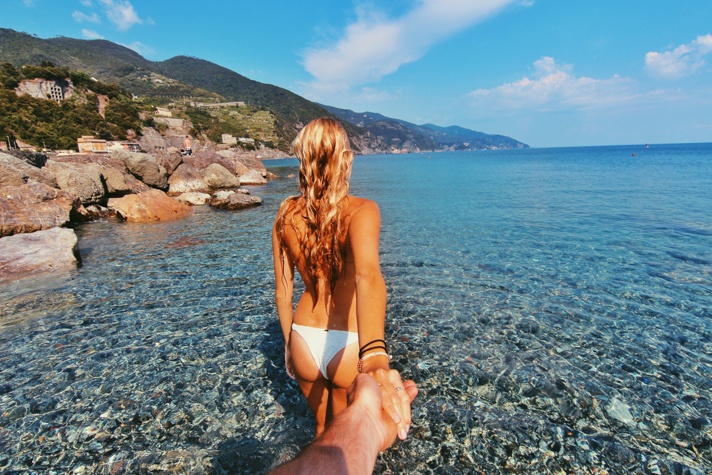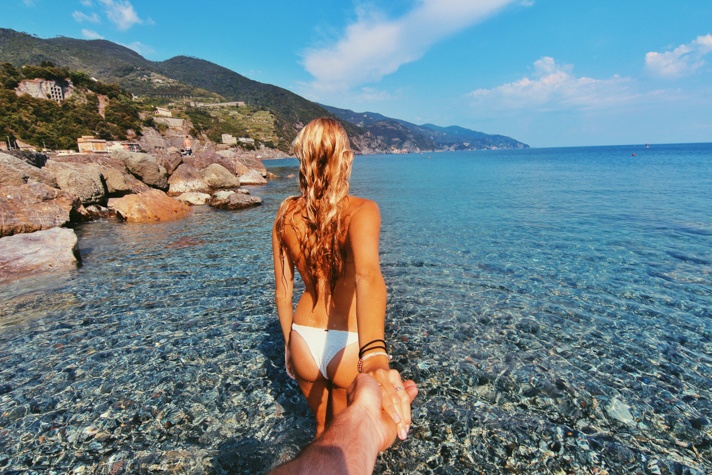 Monterosso al Mare
Commonly known as the last town in Cinque Terre (as it is the northernmost town), Monterosso offers visitors a vastly different experience from the other 4 towns in Cinque Terre.
Being the only town of the 5 with ample room to lay on the beach and relax with a glass of wine, Monterosso is a couple's perfect paradise destination.  The town is also home to our favorite restaurant on the Ligurian Coast, Da Eraldo which is a bit of a hidden gem having only 5 tables in the entire place.
The town seems almost to be a cliché of what one would have in mind about an Italian coastal town. The side streets have laundry hanging from clothes lines, there are a few local cats that interact with all of the visitors, and the wine is delivered to the restaurants by bicycle on a daily basis!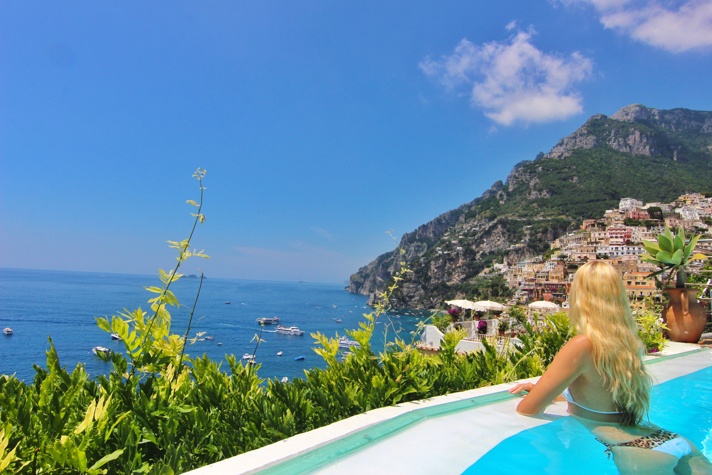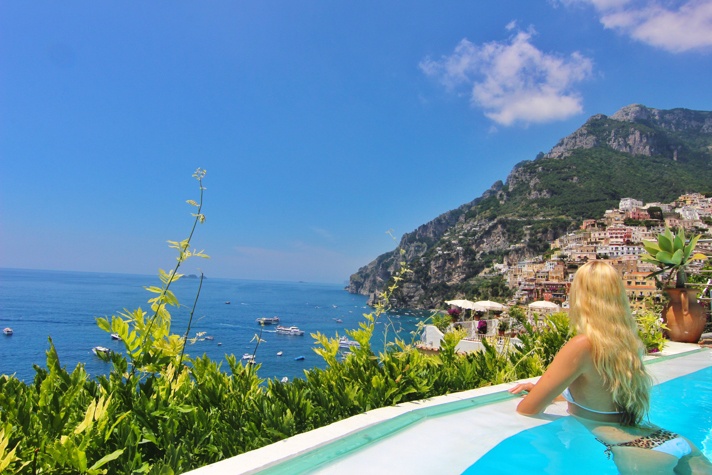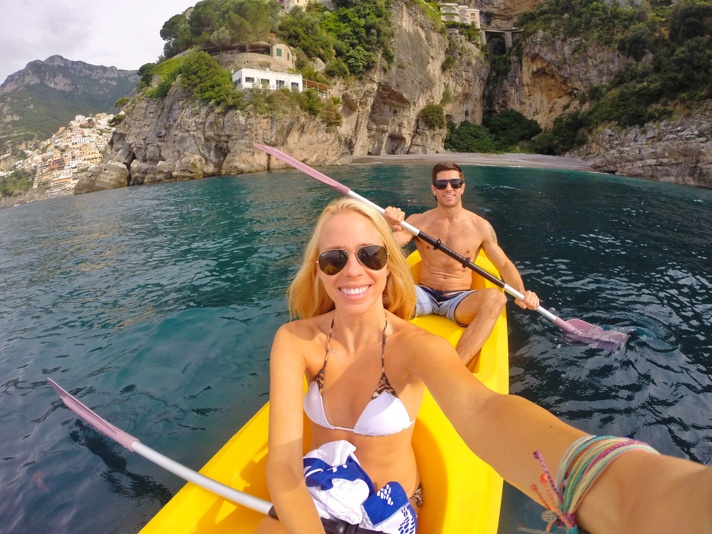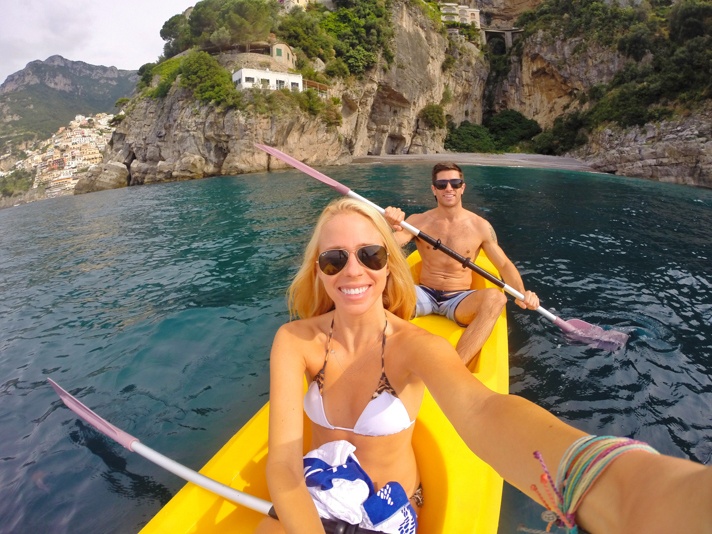 Positano
Positano is the spectacle of the Amalfi Coast and is arguably the most picturesque and most romantic city in the whole of Italy.
We tend to have three simple standards by which we decide upon the favorability of locations we visit: aesthetic beauty, food, and people.  Positano hits the trifecta on this scale.
The natural beauty of the town is not only physical but also metaphorical as the locals are incredibly hospitable and the food is Michelin Star worthy. Be sure to plan a date night at Da Vincenza. You can thank us later.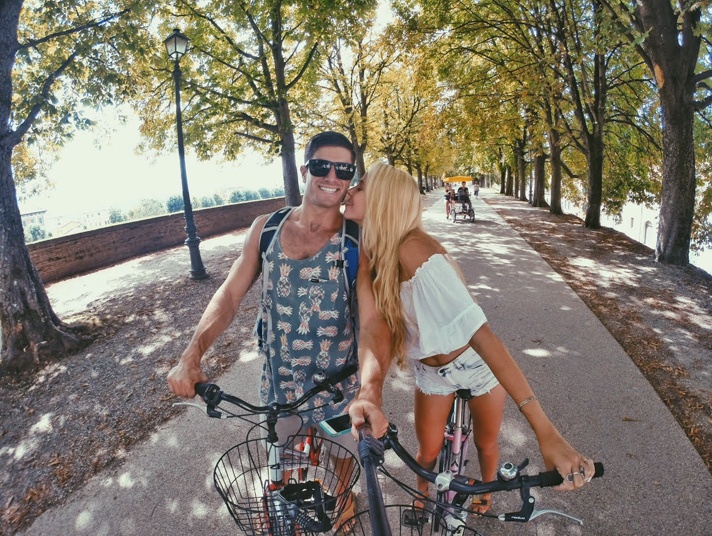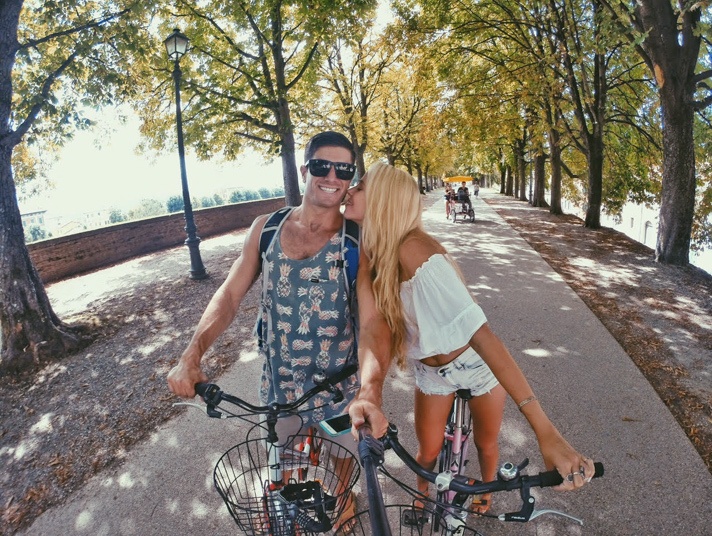 Lucca
Lucca is the perfect day date or romantic weekend getaway wrapped up into a tiny castle town. Rent a bike with a basket, buy a bottle of wine, and take a romantic bike ride around the town.
A benefit to Lucca is that it is commonly overlooked by travelers as most come to Italy to see Florence, Rome, Milan, and Venice.  So you'll be able to enjoy one of the most romantic towns in Italy without the crowds you'll encounter elsewhere.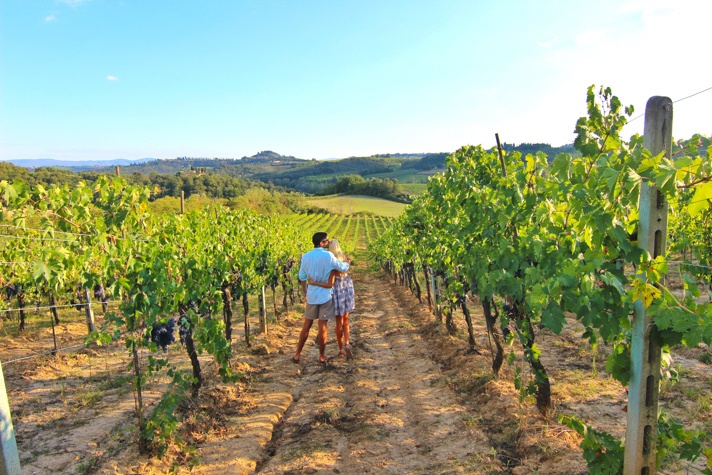 San Gimignano
Ok, let's do everyone a favor and provide the phonetic spelling here.  Not to patronize anyone, but this one is a toughie.  San Gee-meen-nano.  Our first attempts at pronouncing it made it quite clear that we were new to town, so no shame if you read it a bit off in your head.
San Gimignano is one of the most notable medieval towns in Italy, having preserved nearly a dozen of its medieval towers.  The town itself is quaint and surrounded by castle walls which separate the town from some of the most beautiful hills and vineyards one can find in Tuscany.
And the wine!  Oh man, the wine.
Italy is highly regarded for the production of red wine whether it is Chianti, Brunello, or another popular varietal.  However, San Gimignano produces Vernaccia di San Gimignano which is a white wine that has been considered to be one of the finest white wines of Italy for over 600 years.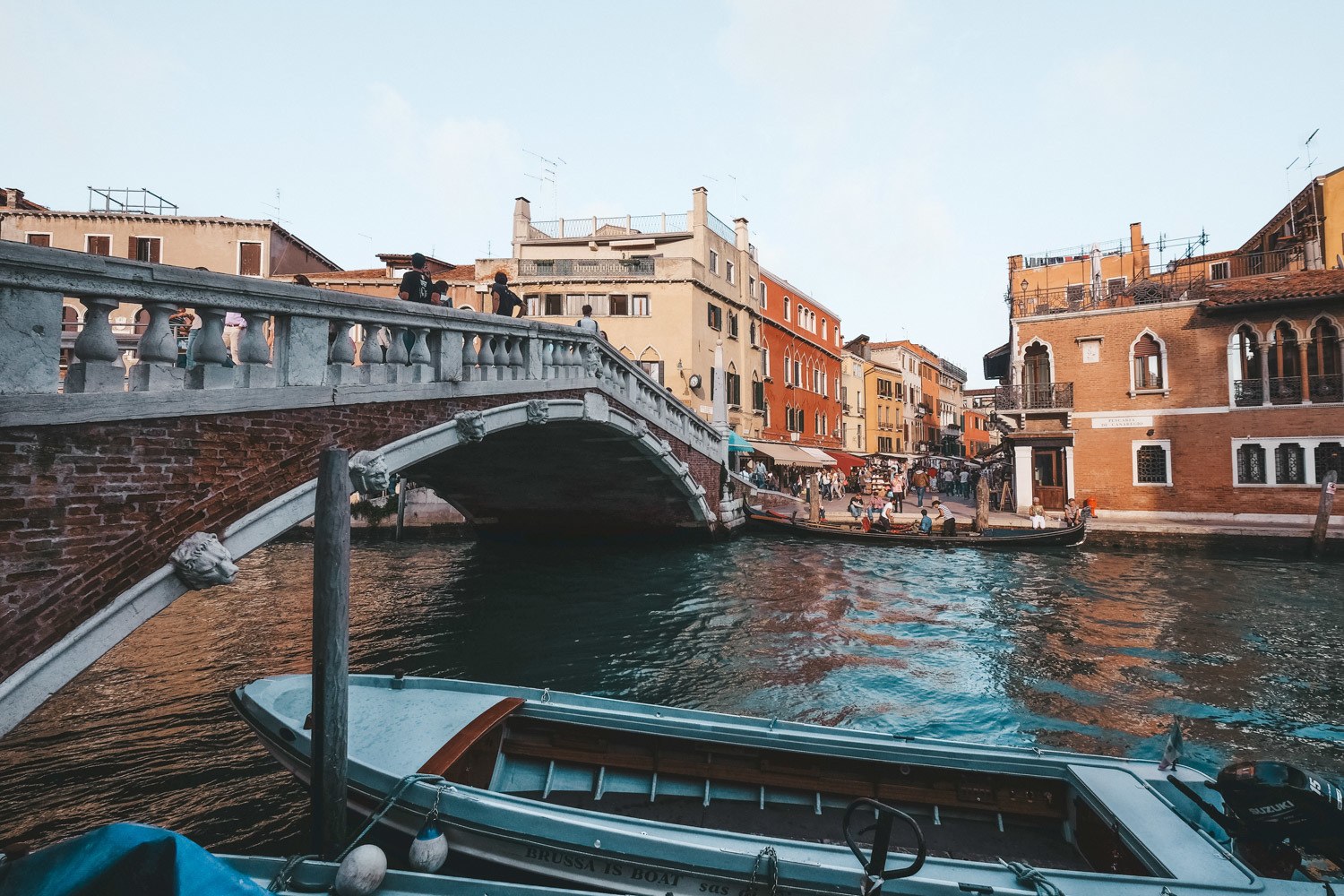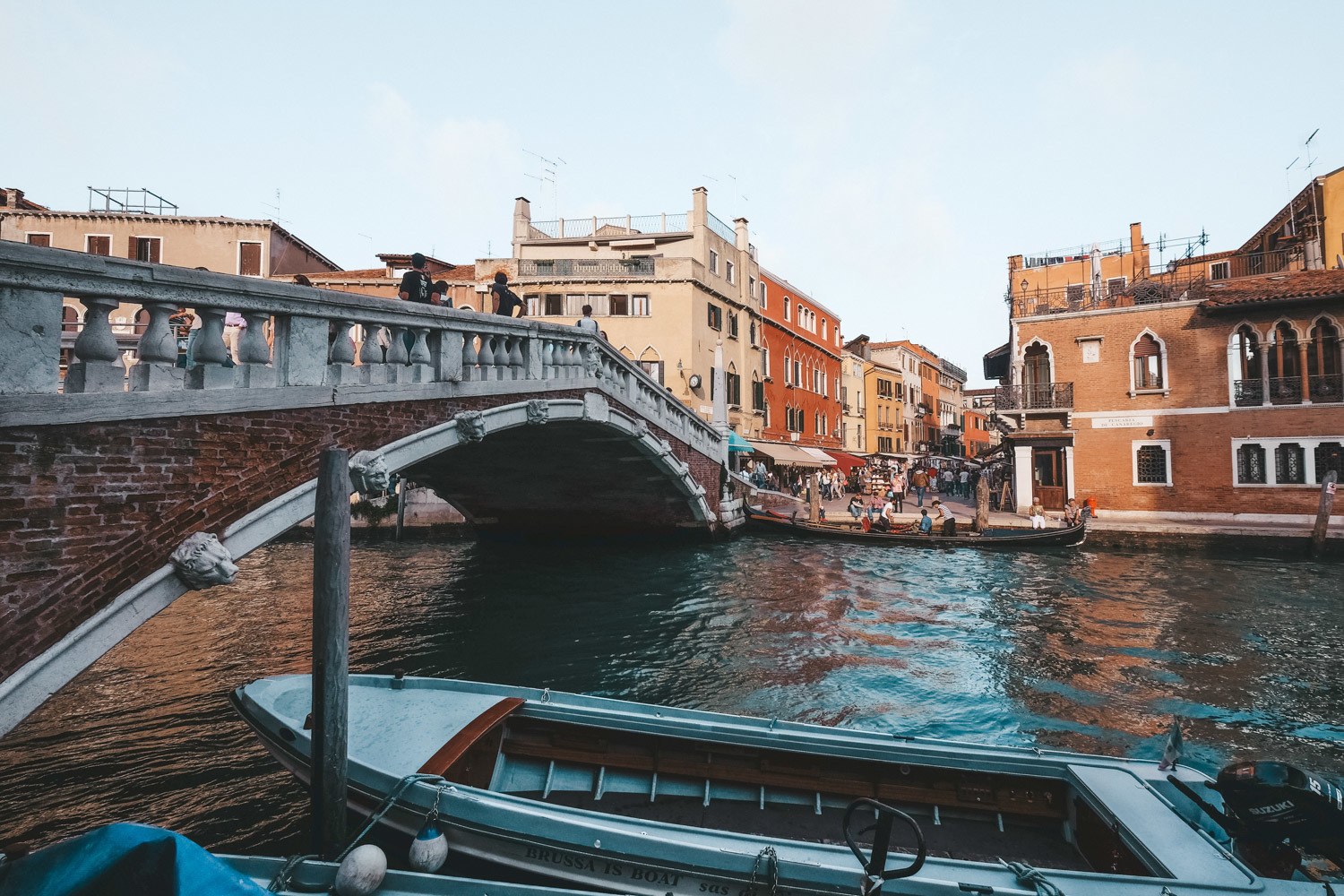 Venice
Barring crowds and inflated prices of food, Venice can be a very romantic trip for a couple.
Gondola rides are of course the most clichéd romantic activity one can engage in on a trip to Italy but that doesn't take away the fact that it's quite magical to have a Venezian man row you around and sing to you while you travel Venice in the most traditional way.
At night the romance truly comes alive as you'll encounter live music while strolling through Piazza San Marco and enjoy the lights of Venice glistening on the canals.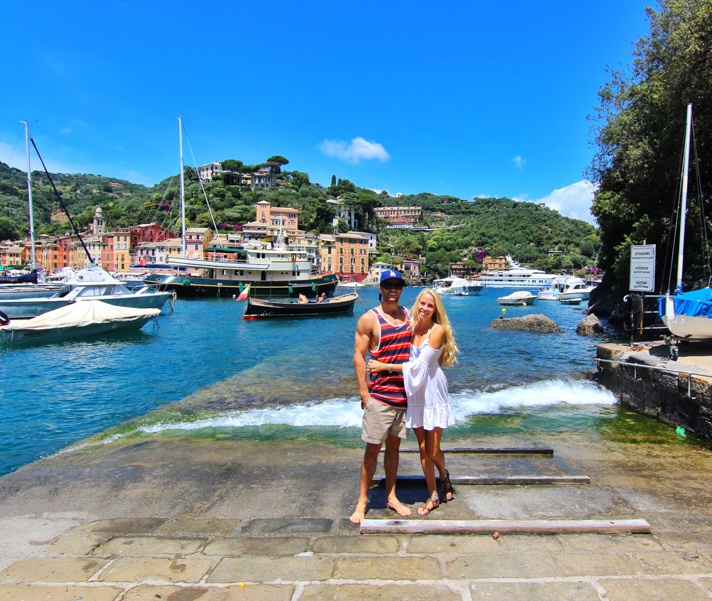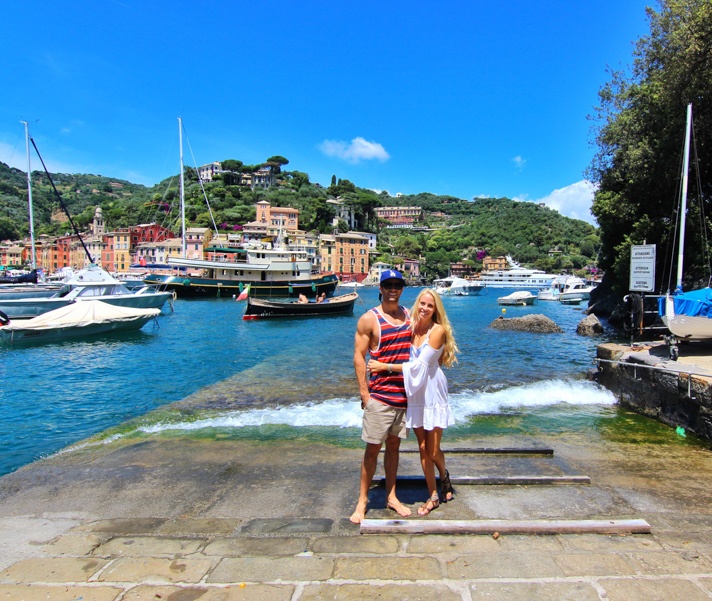 Portofino
Just a short train ride north of Cinque Terre you'll find the quaint fishing village of Portofino. These days, however, the harbor more so resembles the harbor of Monte Carlo than that of a fishing village.
Bright, colorful, buildings encompass a small harbor that generally has 5 or more mega yachts anchored off at any one time, making the small fishing boats look like toys. Although, you'll be sure to feel the local fishing culture as you enjoy some fresh seafood at one of the local restaurants.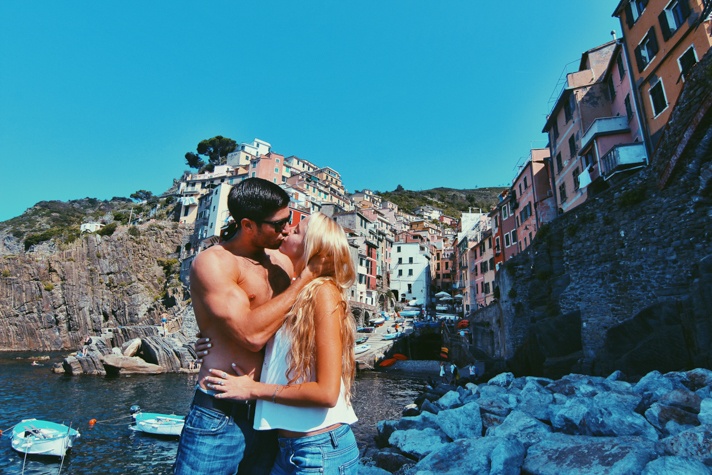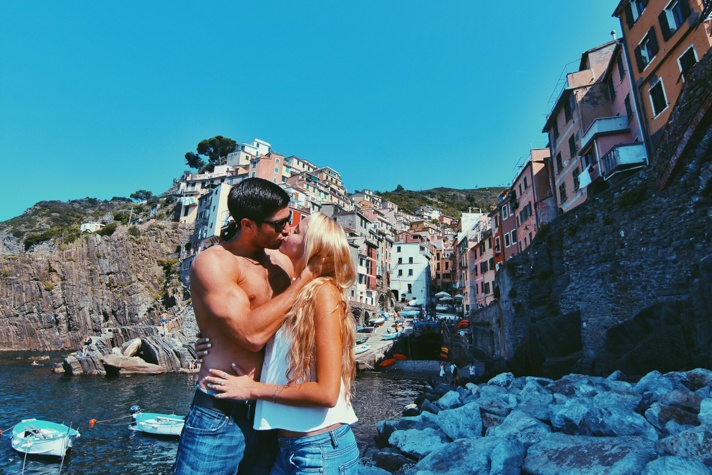 Riomaggiore
It was only proper that we included one more town from the Cinque Terre. Riomaggiore is the southernmost town in the Cinque Terre and is also probably the most overlooked town; making it great for a romantic trip with your better half.
When you visit Cinque Terre, of course, be sure to see each of the 5 towns. Some of the most beautiful views come from Vernazza and Manarola, but the densest crowds and the highest concentration of selfie sticks can also be found in these towns.
During the summer, the geographical location of Riomaggiore also gives it one advantage over the other 4 towns: you can see the sunset. So go grab yourself some take away calamari and enjoy the view!