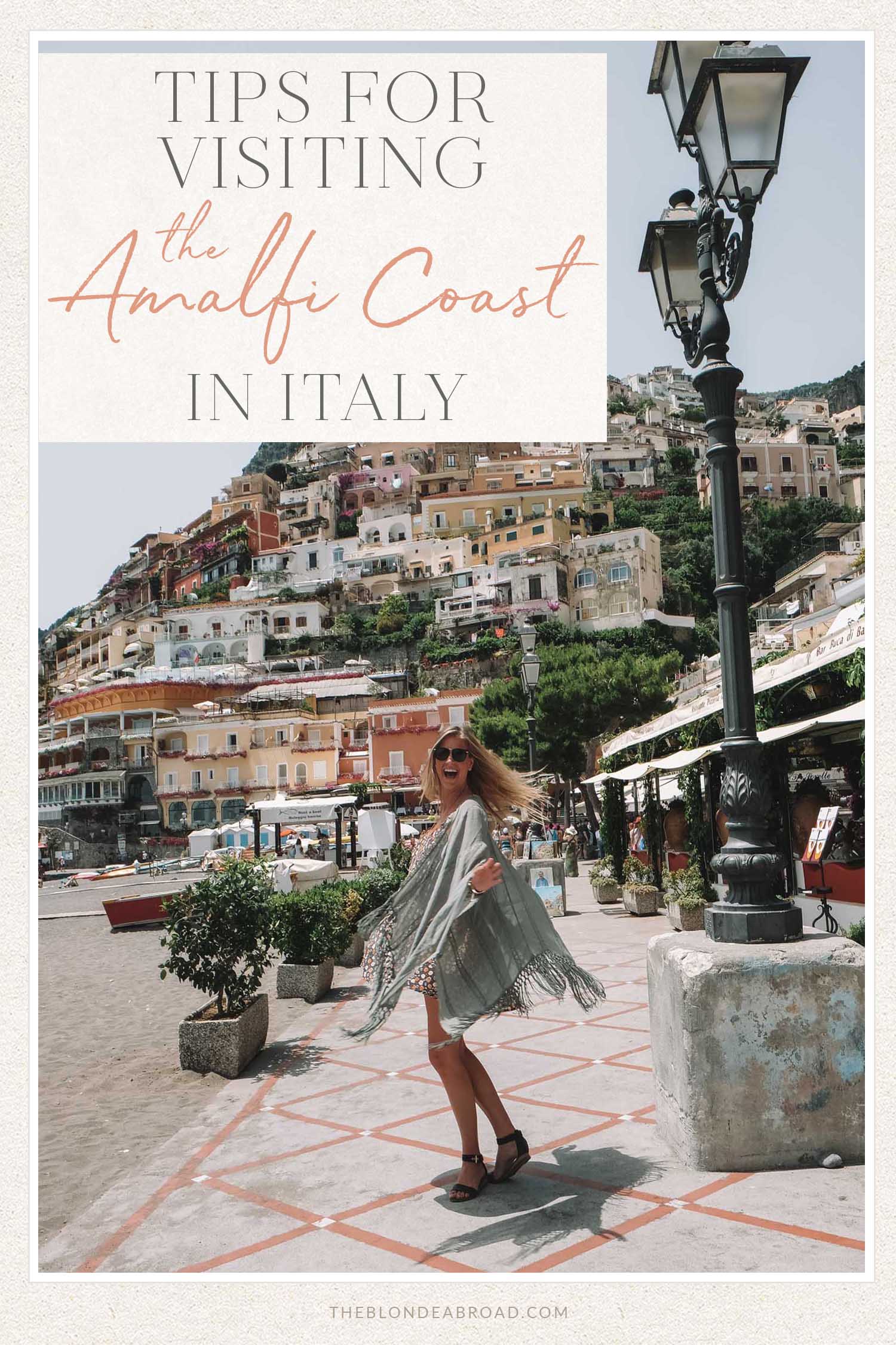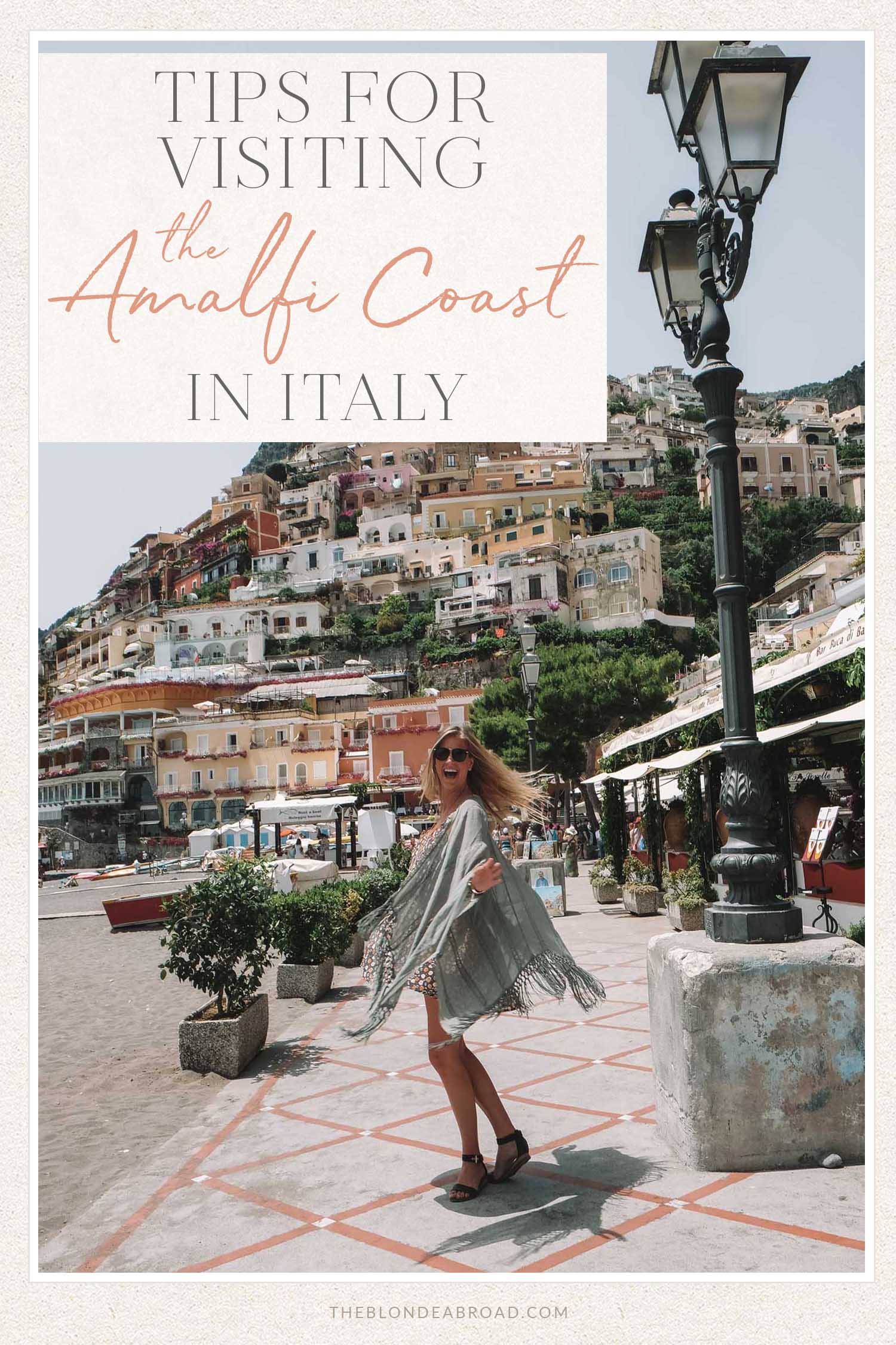 There's a reason the Amalfi Coast is on many of our travel bucket lists. While I would certainly recommend popular Italian cities like Rome, Florence, and Venice, the Amalfi Coast has its own unique magic.
Some of the Amalfi Coast's most popular destinations are Amalfi, Sorrento, Salerno, Positano, Ravello, Praiano, and Maiori. And, of course, you can easily pop over to the island of Capri by ferry.
Wind through the narrow roads as you overlook the seaside cliffs from Sorrento to Positano. Sail along the incredible coastline at sunset. Stop for the most beautiful hike of your life then fill up on heavenly lemon desserts. For more delights, here are the best things to do on the Amalfi Coast!
La dolce vita is every day here.
Ready for the Italian escape of your dreams? Here are my tips for visiting the Amalfi Coast in Italy!

Take a Tour of the Amalfi Coast
During my first trip to the Amalfi Coast, I explored the coastline and the ruins of ancient Pompeii with the Walks of Italy tour.
I had such a fabulous experience (read all about it here) and would highly recommend it for getting your bearings during the first visit—or if you're just wanting to do a day trip to the Amalfi Coast.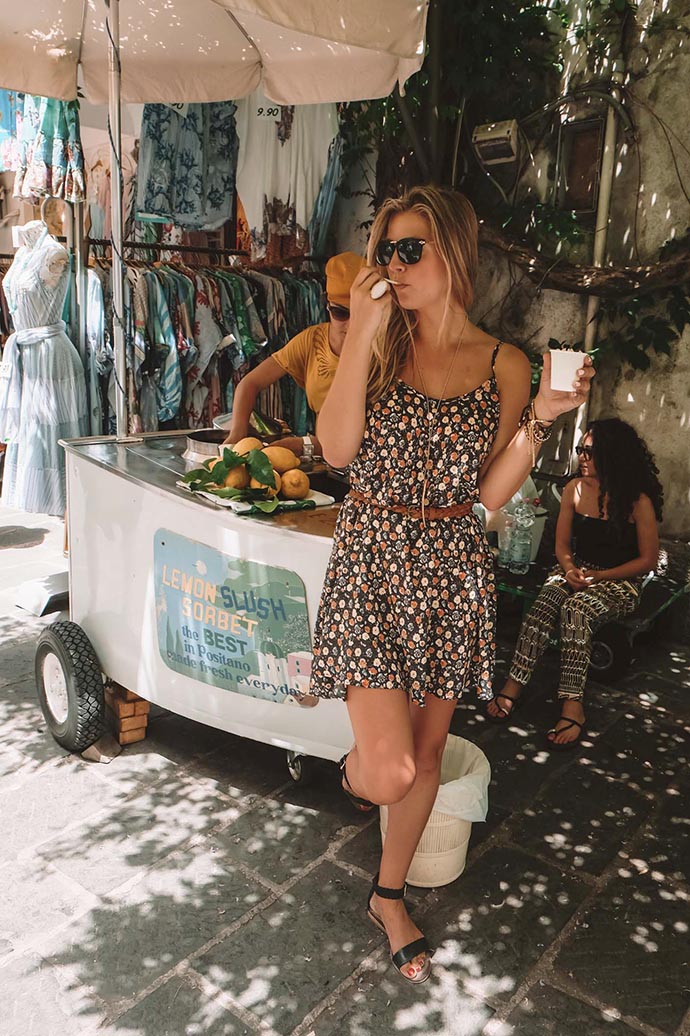 Visit for a Day or a Week
You can take day tours from Rome or you can travel to the area and spend as long as you like. So if you're limited on time, know that it is possible to visit the Amalfi Coast in just a day to get a quick sample…and maybe you'll just have to plan another trip in the future. 😉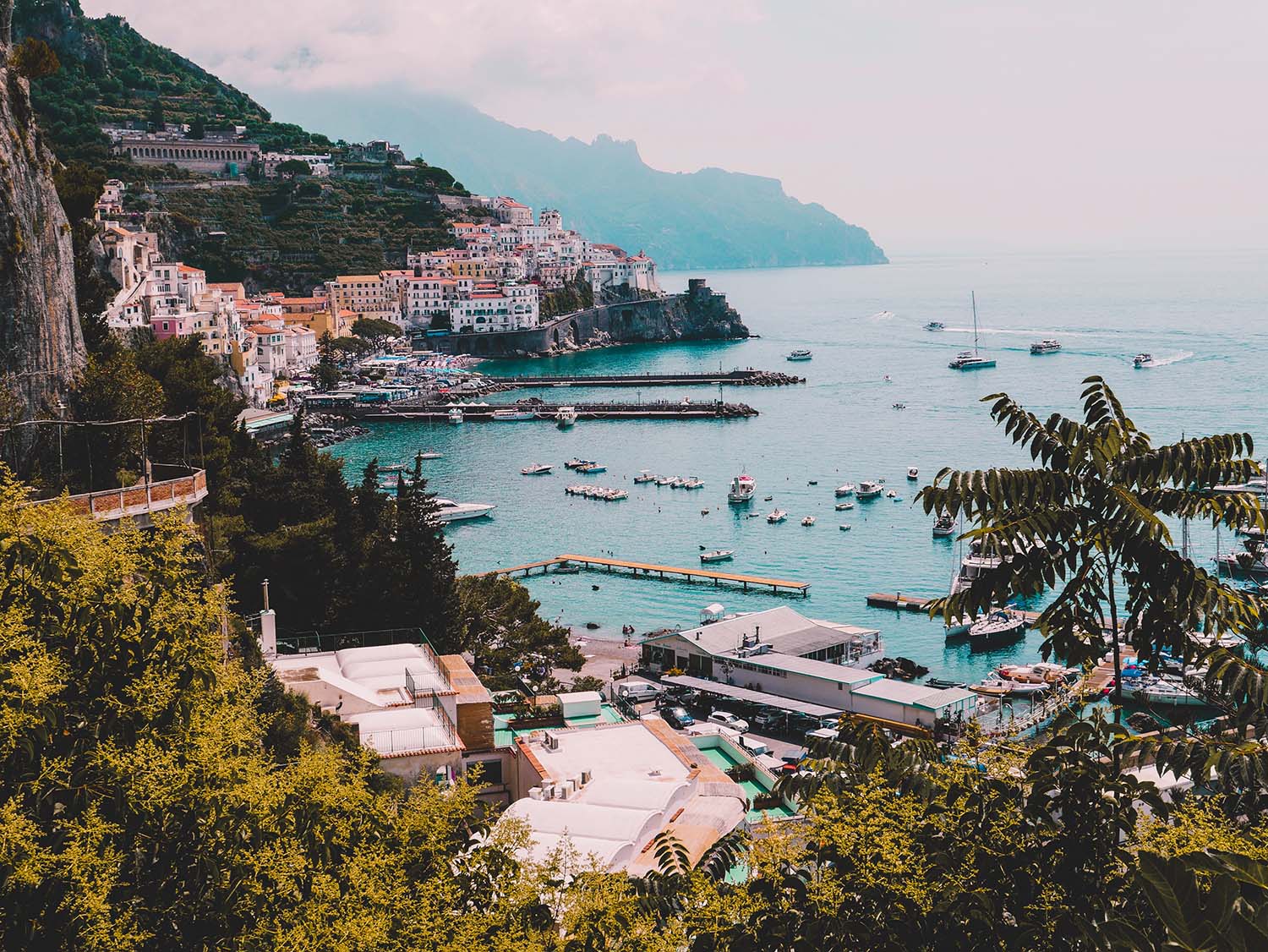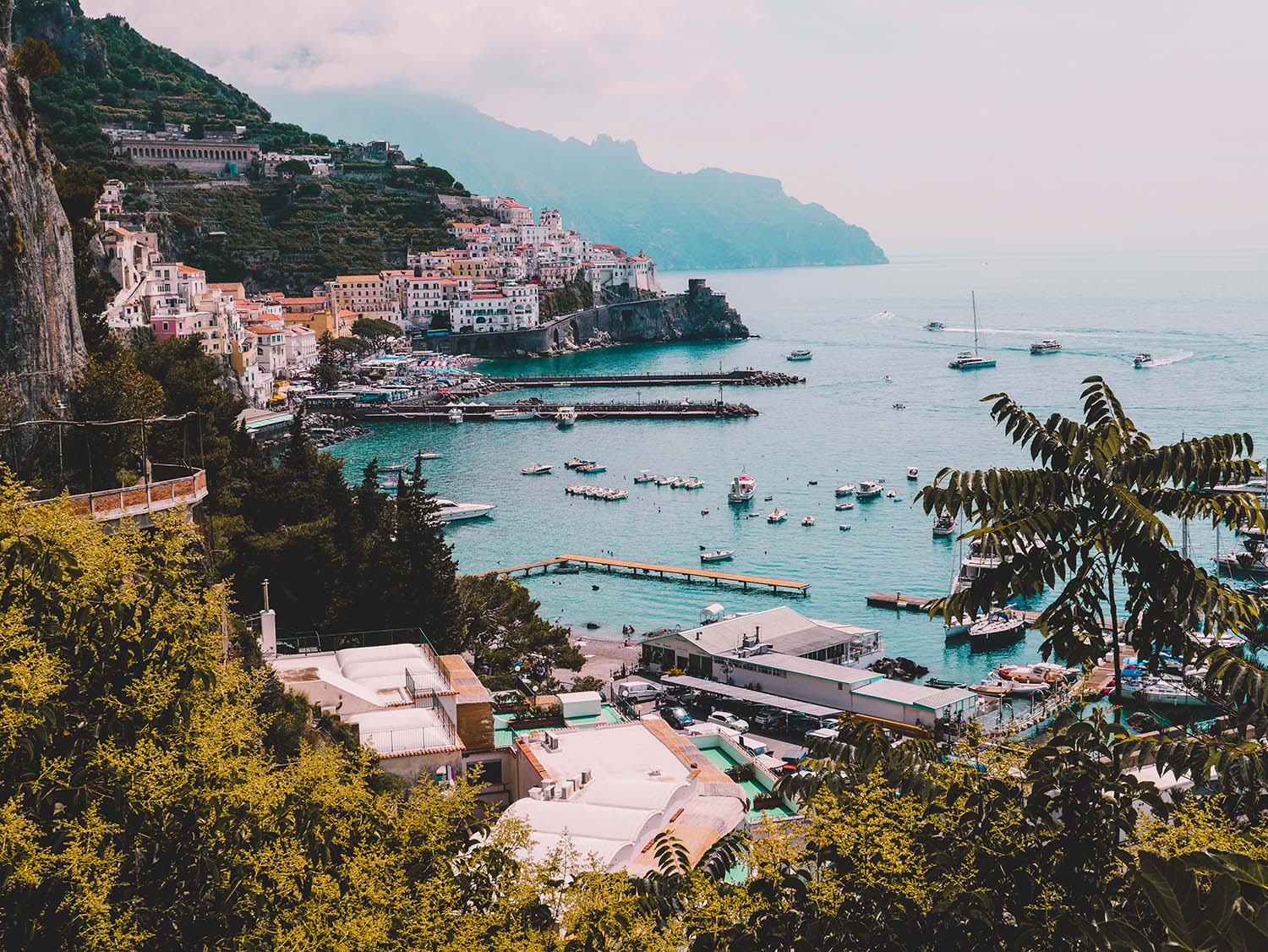 Getting to the Amalfi Coast
There are a few different ways to explore the Amalfi Coast: taking a train and then a bus, hiring a private bus, or ferrying in. 
If you're coming from elsewhere in Italy, I would recommend taking the train into Naples, then transferring to the regional train: the Circumvesuviana.
This is this railway service running through the area east of Naples. It's operated by EAV Ente Autonomo Volturno so you can get all of the scheduling details there.
The Circumvesuviana train line is a bit rough around the edges but efficiently connects Naples with Herculaneum, Pompeii, and Sorrento. Once you get into Sorrento, there are local buses that will take you to popular spots like Positano (I'll go into more on that below).
Yes, getting around takes a bit of planning, but I would still recommend public transport. The roads are pretty crazy to take on with a rental car and things get expensive quickly.
That said, it is doable to rent a car which would allow you more freedom and exploring options…
However, the "controlled chaos" of Italian roads—especially as you get farther south—means that you definitely need some extra insurance coverage for all of the little metal kisses Italian cars love to give each other.
Helpful Tip:
To beat the crowd and take the scenic route, ferries are a good option. There is an extensive network connecting the Amalfi Coast with Salerno, Sorrento and Capri. Just note these are seasonal as the whole region is really a warm-weather destination; ferries are also dependent on weather conditions.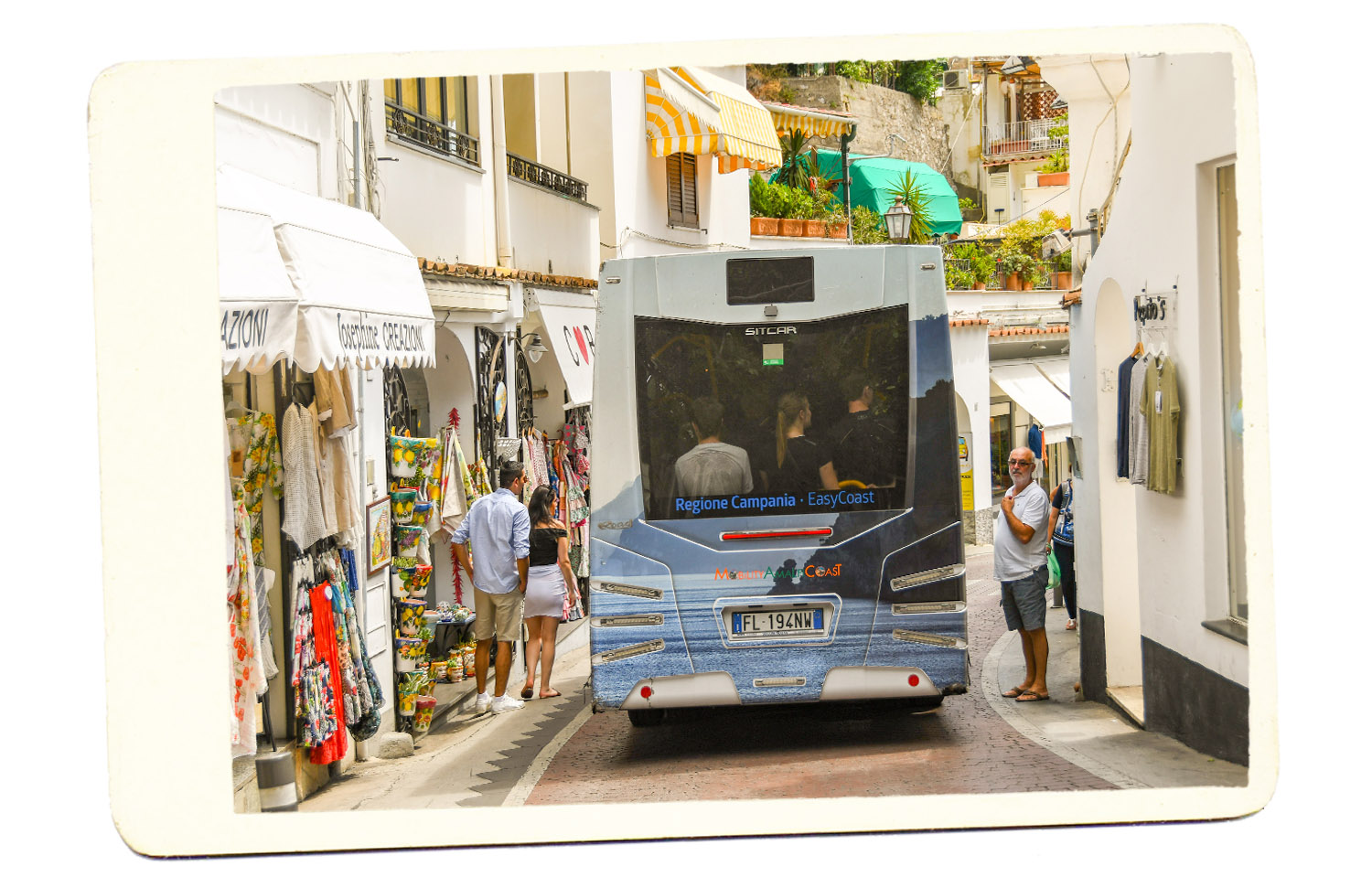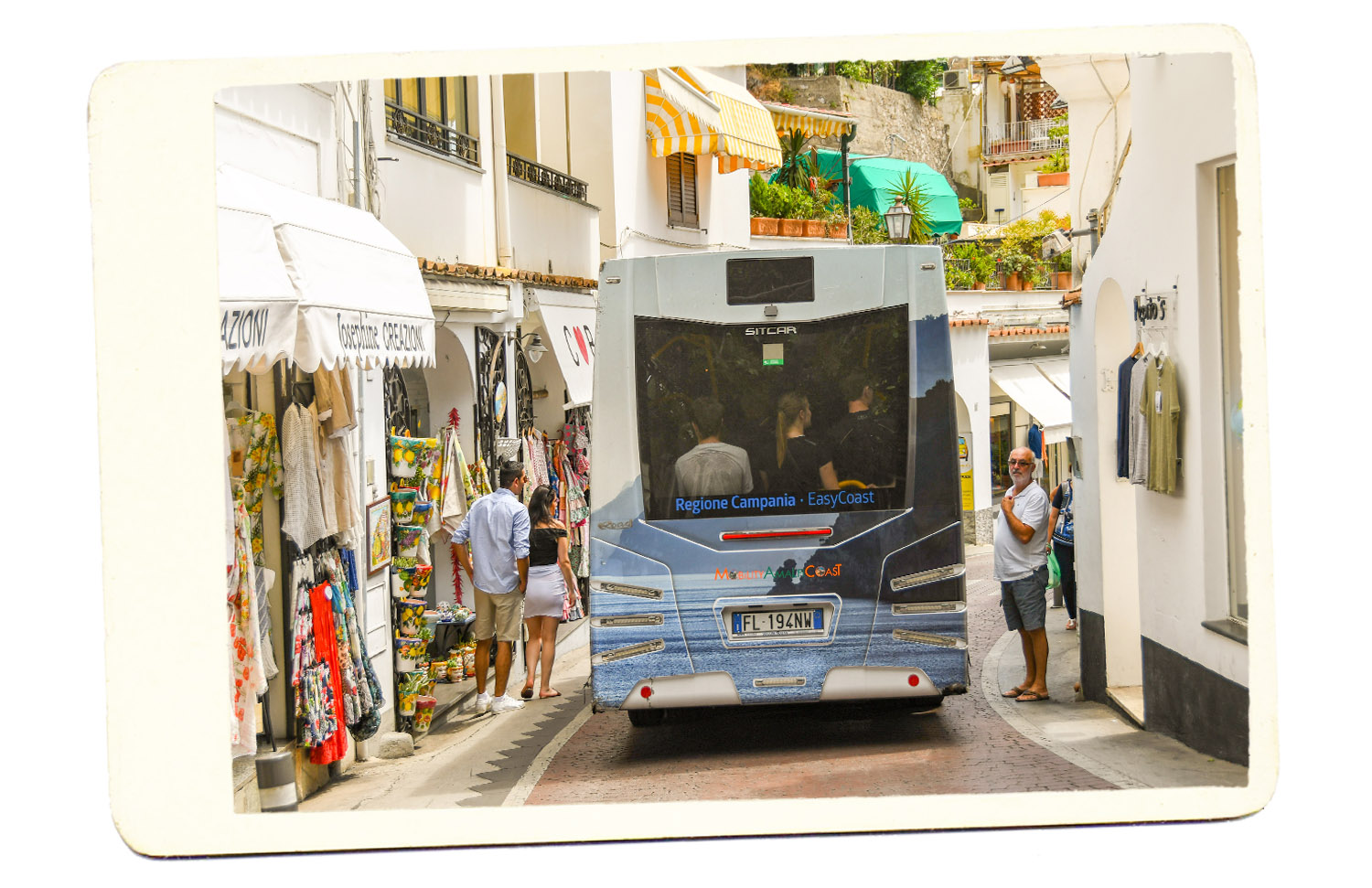 Traveling Around by Bus
There are options for private buses, too. Positano Shuttle Bus will take you from Naples Central Train Station to Positano for €35 then drop you right off at your hotel. While you can get a private bus from Rome, it's a bit pricey.
The public bus system is a cheap and efficient way to get between the little towns of the Amalfi Coast—and locals do it all the time.
Just remember to come ready for the winding roads! It is a bit of a rough ride and far from luxe but it will take you where you want to go.
When you arrive on the Amalfi Coast, get a SITA bus pass. You can get a 24-hour ticket for less than 10 USD that will take you through all the quaint little towns on the coast. Simply hop on the bus in front of the Sorrento train station and buy a ticket from the driver. You can usually purchase tickets at tobacconists, newsstands and some bars/cafes, too.
Hop off at the La Sponda stop in Positano for a beautiful walk.
While it's easy to find your way around and the buses are clearly marked, come ready for a crowd! The bus out of Sorrento to Amalfi only comes once an hour and you've got to be in line to get on board. From Positano to Amalfi, sometimes it's so crowded they don't even stop…be prepared as you're going to have to run on Italian time.
Note: It's very common for folks to stand when the bus is particularly crowded. Make sure to find somewhere to hold on as there are many narrow twists and turns along the way.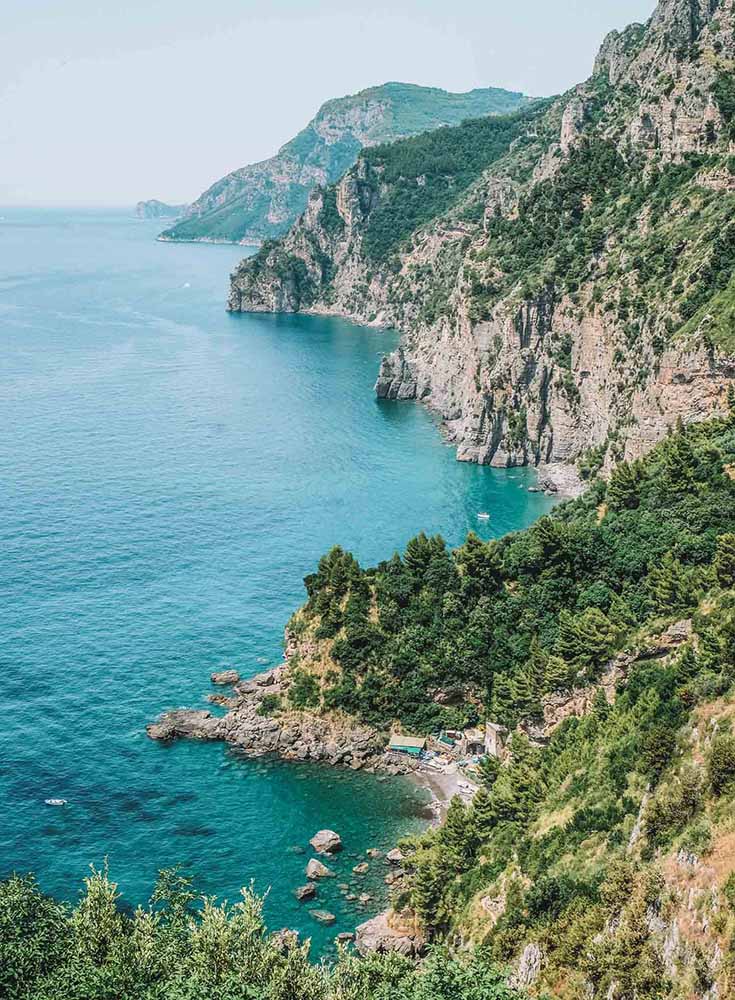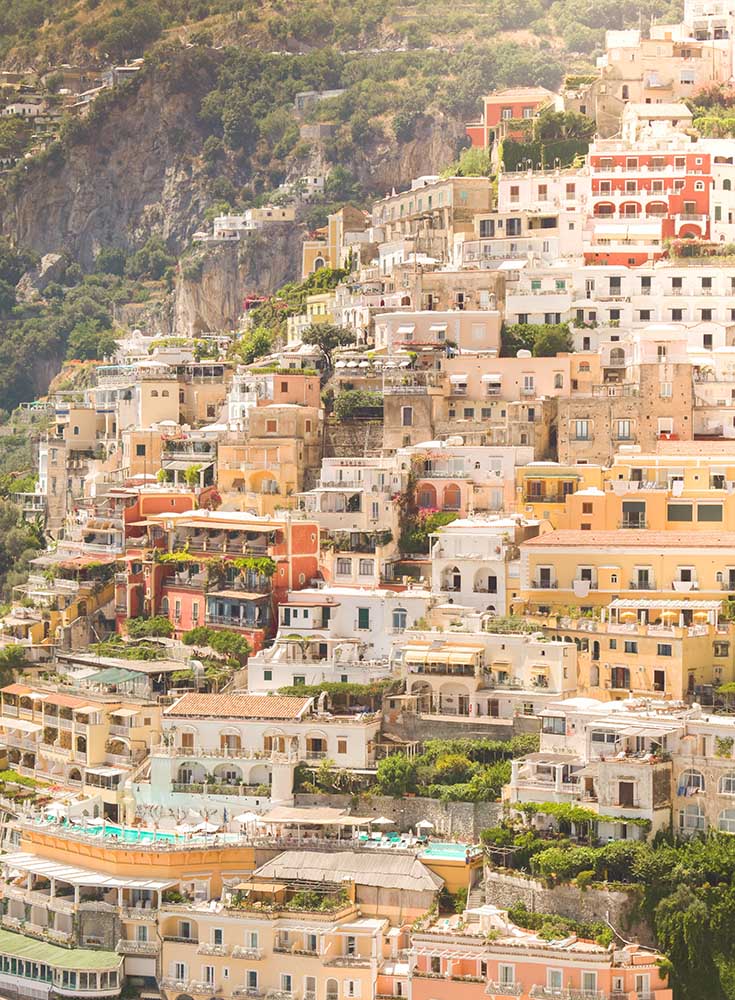 Amalfi Coast Accommodations
Accommodations of every type are expensive on the Amalfi Coast—it's truly a vacation town. Italians and international tourists alike adore the place and that means visits come at a pretty penny.
Book early to beat the crowd.
Like many of the local services, the bulk of hotels are seasonal so you'll find them shuttered up through the coolest months (November until around Easter). During the summer, every place worth its salt is sold out almost every night.
As you searching for hotel options, check out their transport offerings.
Some of them offer a private car or boat shuttle to get you between Naples and other local destinations. Little perks like this can save some cash!
Search Amalfi Coast Hotel Availability Below: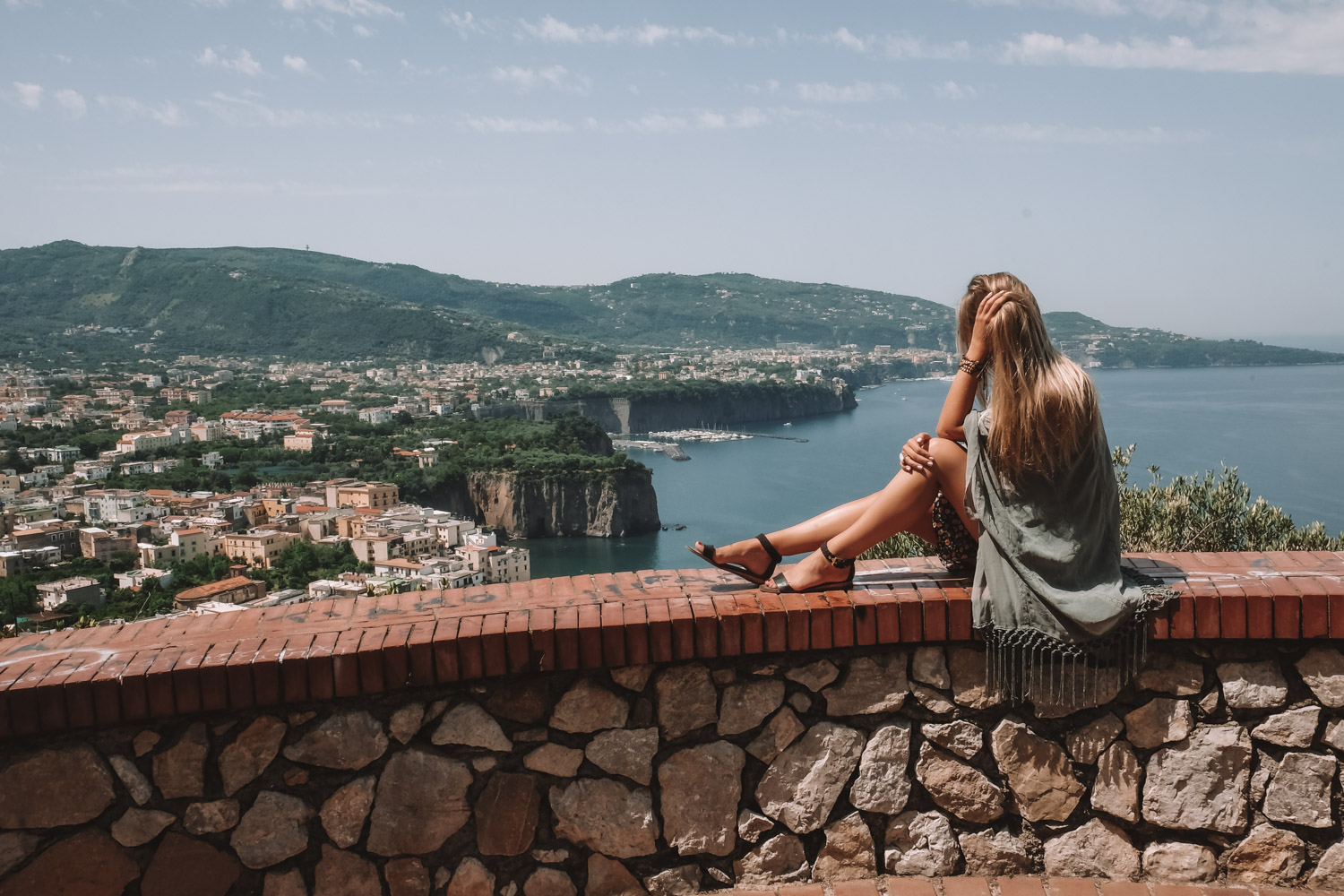 Positano
Visit in the Shoulder Seasons
The high season for visiting the Amalfi Coast runs between June to August. While the weather is flawless, the crowds (and the prices!) can get a bit overwhelming. This is especially true in iconic towns like Positano and Amalfi.
If you can make it happen, the best time to visit the Amalfi Coast is during the spring or autumn. All of Italy is in top form, especially near the coast where waters are the ideal temp.
Best of all, Italian food is at its prime in spring and autumn. Local dishes make heavy use of whatever is in season and, at this time of year, we're talking black truffles, mushrooms, and chestnuts.
Yum!!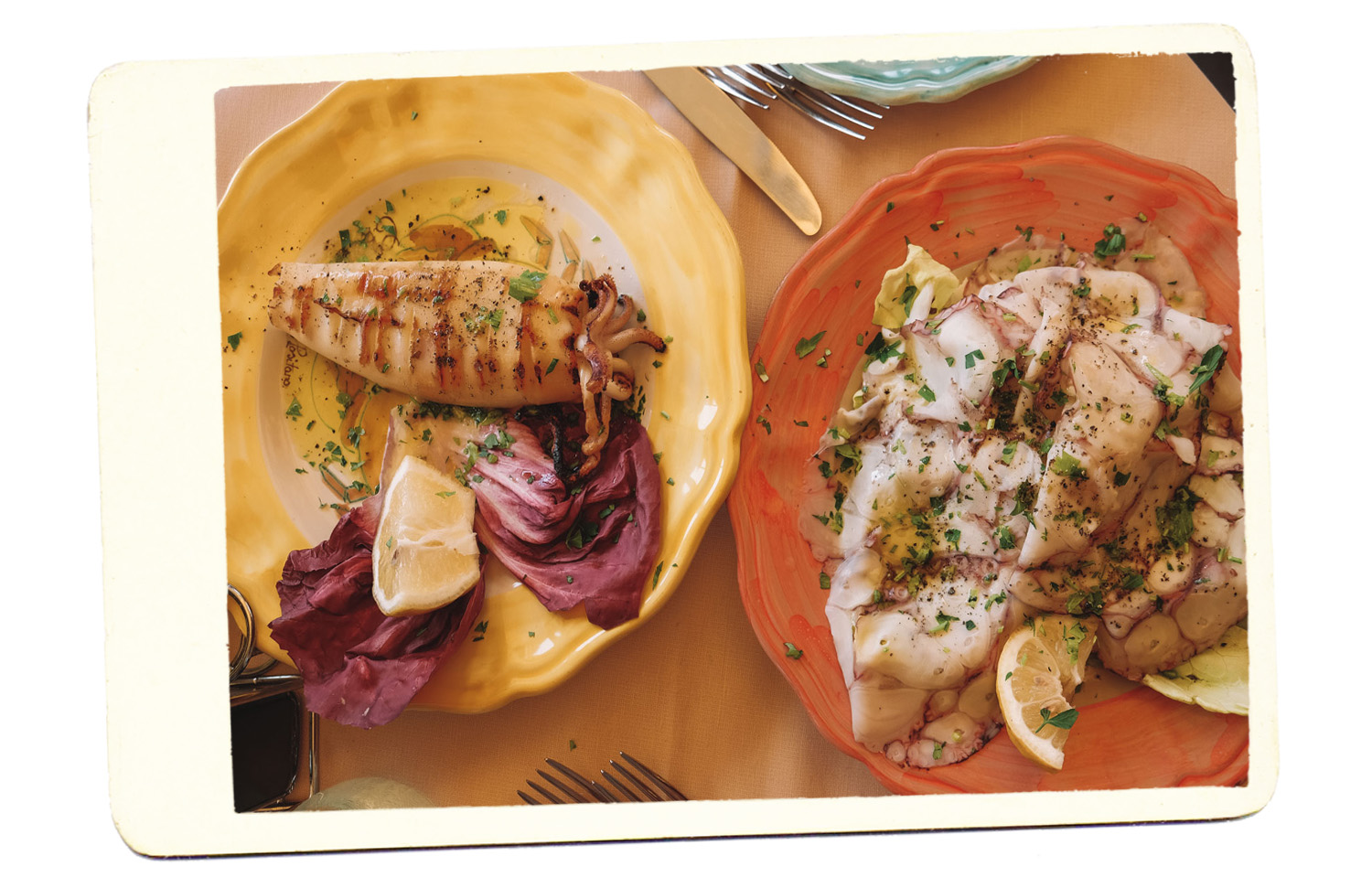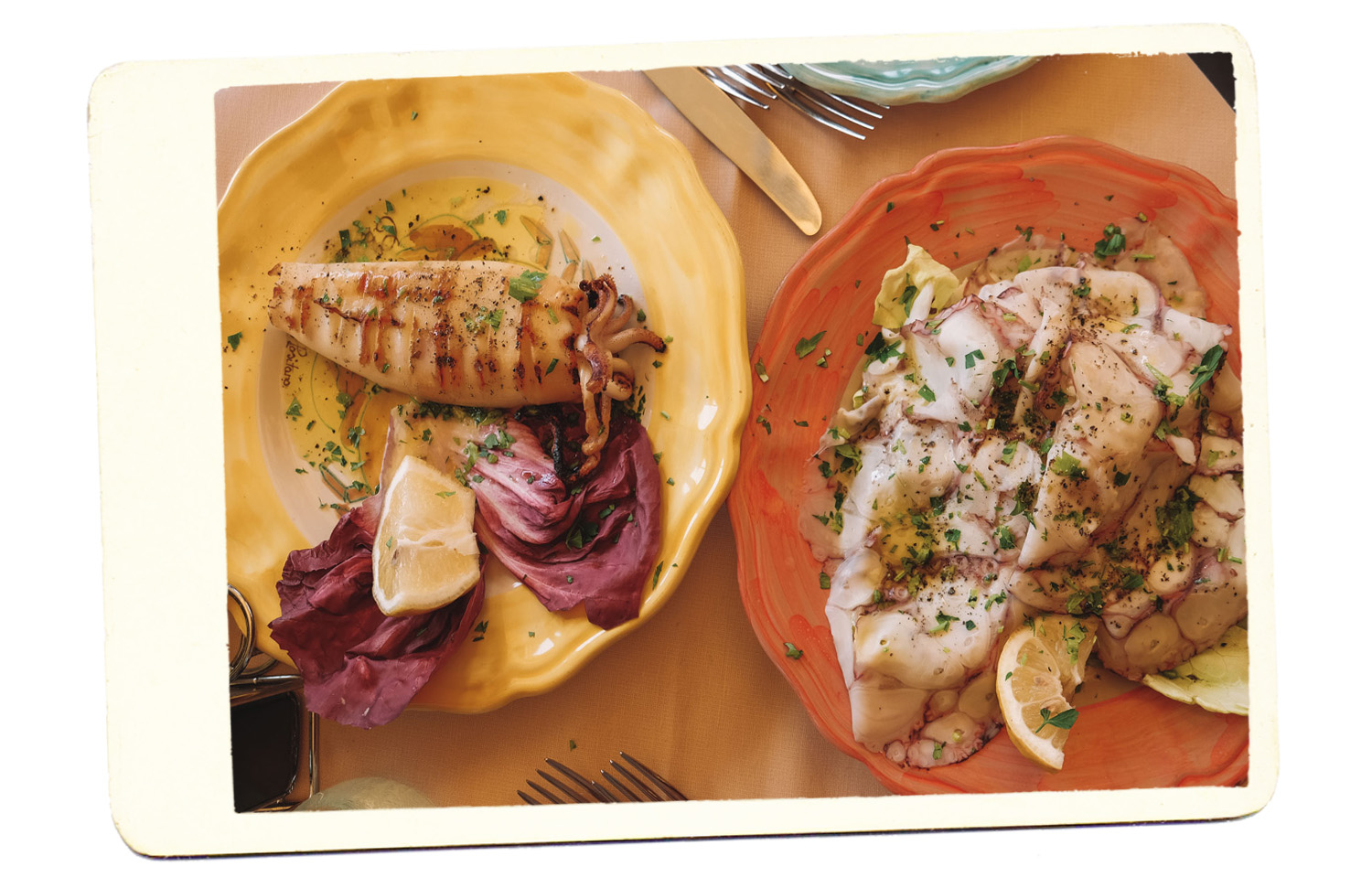 Try the Local Food
Italy has some of the best food on earth. I've talked to you before about how to eat like a local in Italy and chowing down is at the heart of every good celebration is a good meal—even if you're just celebrating a Tuesday night!
On nearly every menu along the Amalfi Coast, you'll find spaghetti alle vongole (spaghetti with fresh clams).
After you get loaded up on carbs, treat yourself to one of the many local lemon desserts. From classic lemon cakes to limoncello, you've got to get at least a bit of all of them.
In typical laid-back Southern European style, it's also essential to plan ample time to linger over coffee and people watch. The charming plazas under the shade of huge churches are just what you need to refresh.

Go for a Hike
You'll find endlessly winding hiking paths that will take you from one sweeping view to the next. After you've gotten warmed up walking the many stairways of Positano, get over to the Path of the Gods.
Called Sentiero degli Dei in Italian, this beautiful path offers nearly non-stop ocean views.
You'll find little lemonade stands and locals selling fruit along the way, so be sure to bring some spare change!

Beach Days
Rent a beach chair!
You'll want at least one day at the beach but keep in mind that won't come cheap. Be prepared to pay anywhere from seven to 20 euros for a beach chair…but it's so worth it! Forget sandy stretches near the sea—the majority of the beaches are rocky and bringing along a towel just isn't going to cut it.
Helpful Tip:
For the most part, it's first come first serve when it comes to beach chairs. So if you want a good spot, be prepared to get there early!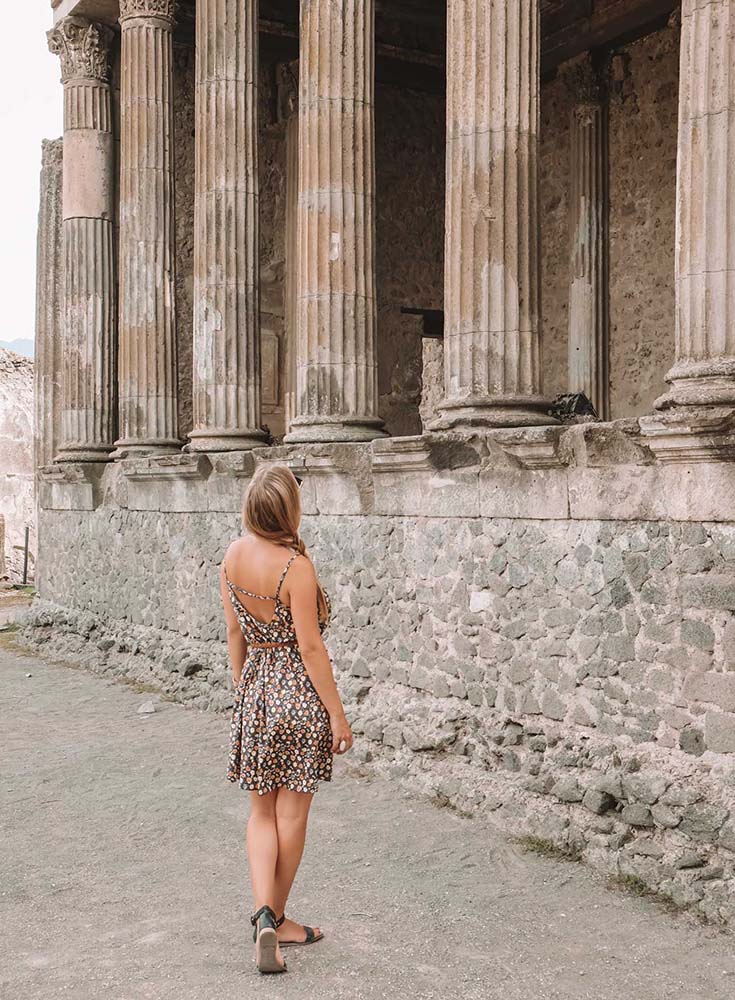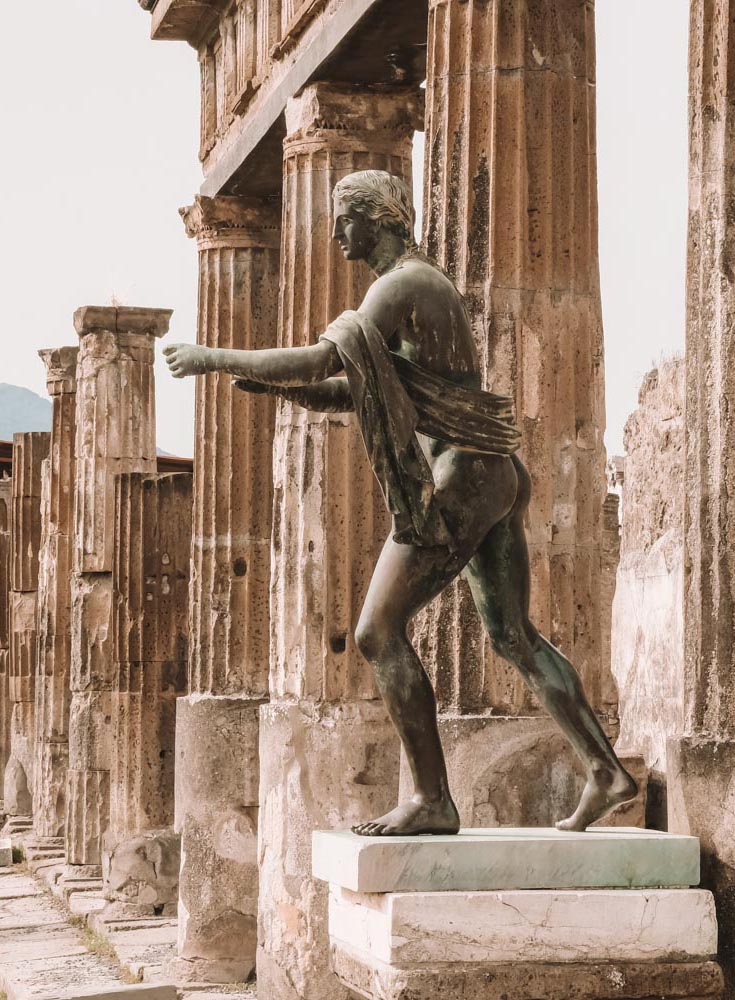 Take a Trip to Pompeii and Herculaneum
I would highly recommend exploring Pompeii and Herculaneum with a guide.
Going with a local expert will add valuable depth to the experience. Going solo, it's easy to miss spots that aren't well labeled and not get everything you could out of the experience.
Pompeii is about a 1-hour drive from the town of Positano, so it's an easy day trip from the Amalfi Coast.
While Pompeii frequently gets all the attention (it's the larger of the two ruins), Herculaneum is a fantastic place for art history enthusiasts as more of the mosaics are preserved.

Visit the Island of Capri
Capri is only a short ferry ride away…so you might as well explore all its magnificence! 
Famed for its rugged landscape and gorgeous hotels, you've definitely got to check out the Blue Grotto while you're here!

Overall
The Amalfi Coast is such a wonderful place to visit in Italy and I always want to return back. Though it can get crowded and it's not always budget-friendly, it's well worth the visit.
Have you been to the Amalfi Coast before? I'd love to hear about your experience in the comments below!