We are willing to bet that if you and your partner haven't visited Italy together, an Italian trip is probably pretty high on your list. Italy, and more specifically Florence, is our second home.
We have had many romantic dates and adventures around the city, so we thought we would share our favorite romantic places.
Here are the tops romantic places for couples in Florence!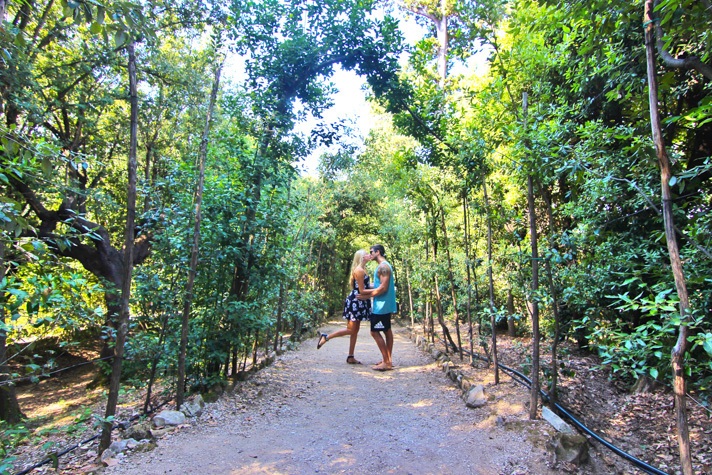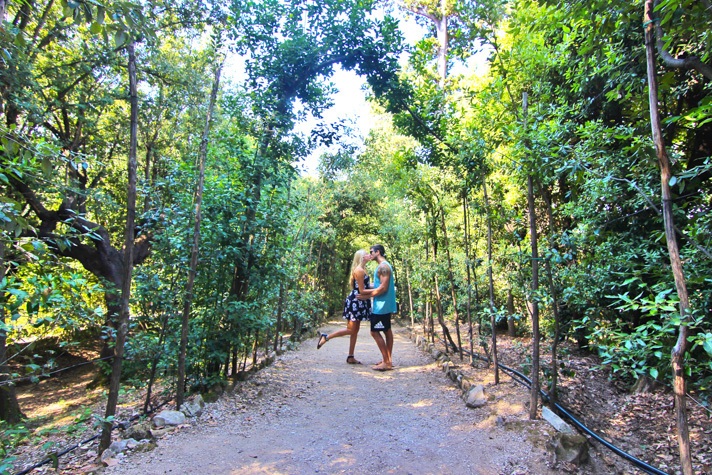 Giardini Boboli
The Boboli Gardens is essentially a beautiful outdoor museum but is considered a garden. It is filled with sculptures, beautiful Tuscan trees and native flowers, and even offers an awesome view of the city.
Walking through the gardens is extremely romantic and can be relaxing if you're looking to just sit and take a load off.
Head here to enjoy some beautiful views with your partner.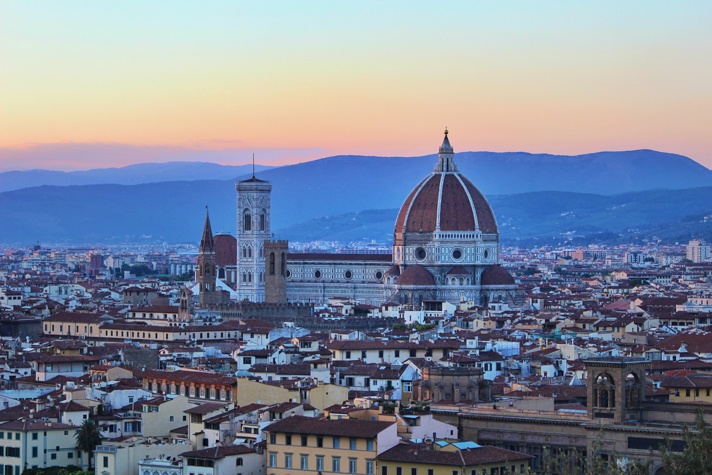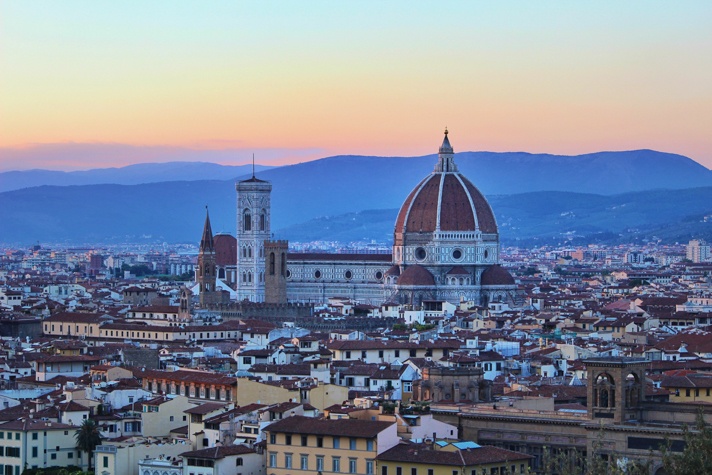 Piazzale Michelangelo
Piazzale Michelangelo is arguably the most popular and most beautiful view of Florence.
This is the perfect spot to watch the sunset, drink some wine, and even have a picnic. Do realize there will likely be a crowd; especially in high season. Sunset or sunrise is our favorite time to visit.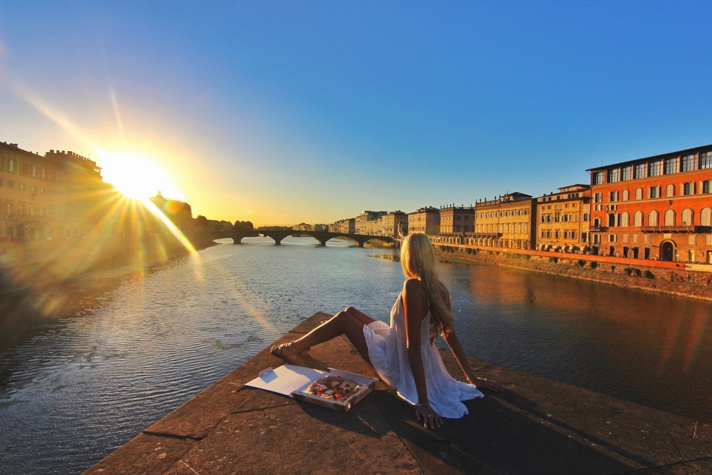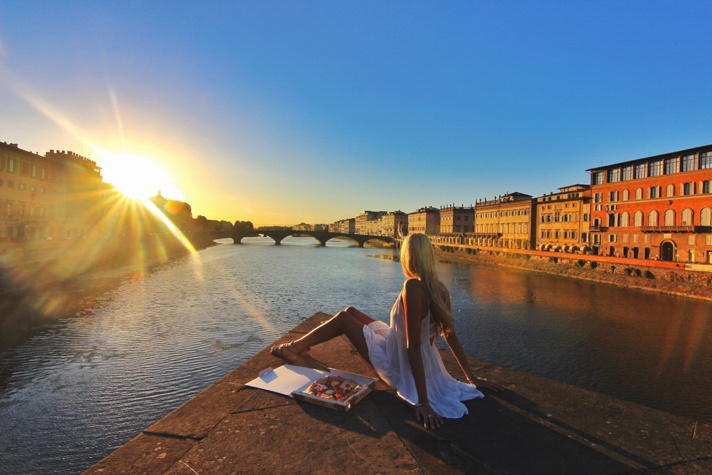 Bridges over Arno River
There are a number of bridges that stretch over the Arno River aside from the Ponte Vecchio. These bridges are perfect for picnics, great photo opportunities, and even a spot to eat dinner.
One of our favorite date nights was grabbing a take away pizza and a bottle of wine and taking it to the bridge for sunset.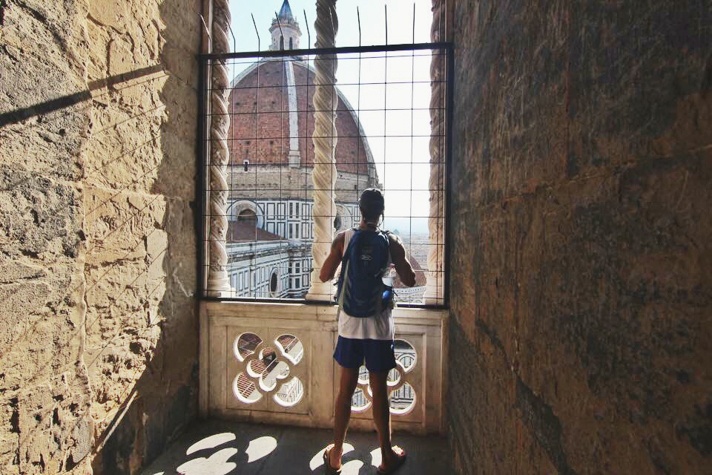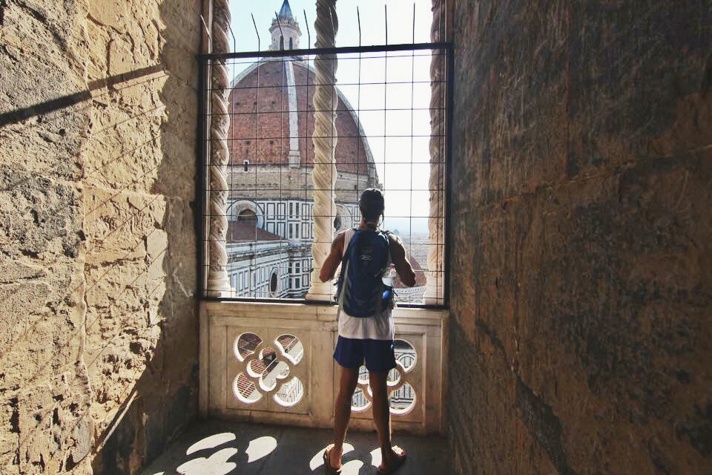 Top of the Duomo or Giotto's Campanile
If you climb to the top of the Duomo you're sure to have an incredible view. As you walk around the top, you can enjoy a 360-degree view of Florence with your partner.
The magnificence of the Duomo, Giotto's Campanile, and the city as a whole can truly be taken in from this location. One piece of advice: if you're claustrophobic this might not be for you. Many of the stair cases and corridors leading up to the Cupola are quite narrow.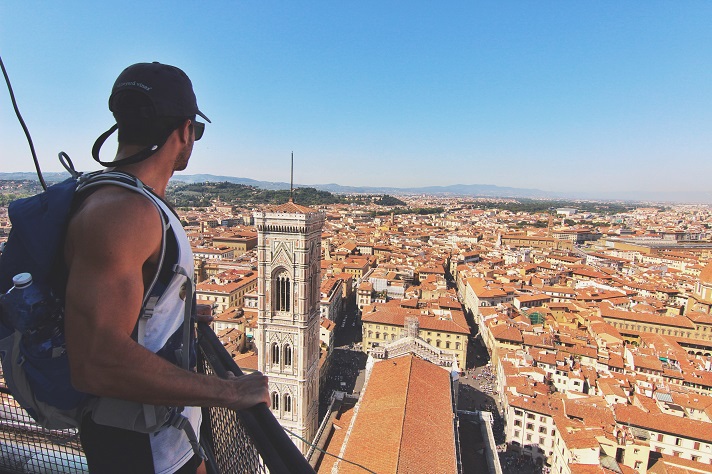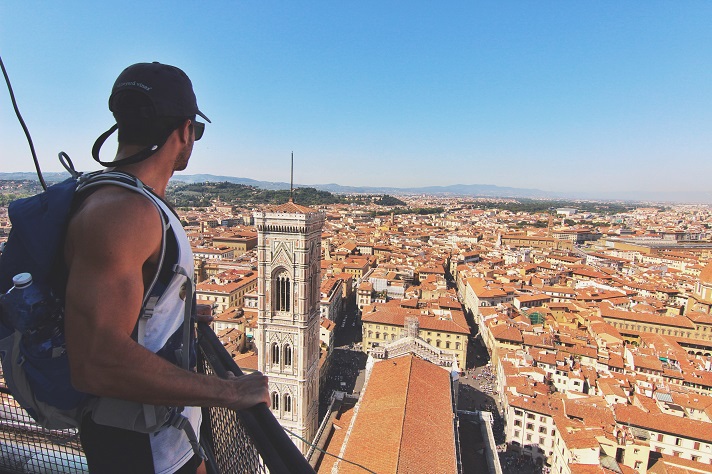 Likewise, the view from the top of the bell tower is possibly even more magnificent, because you get to see the same 360-degree view but also see the Duomo! The corridors for the bell tower aren't nearly as bad, so the 414 steps don't seem too challenging.
You'll also have a number of opportunities to stop, rest, and take in beautiful views of the city from different heights.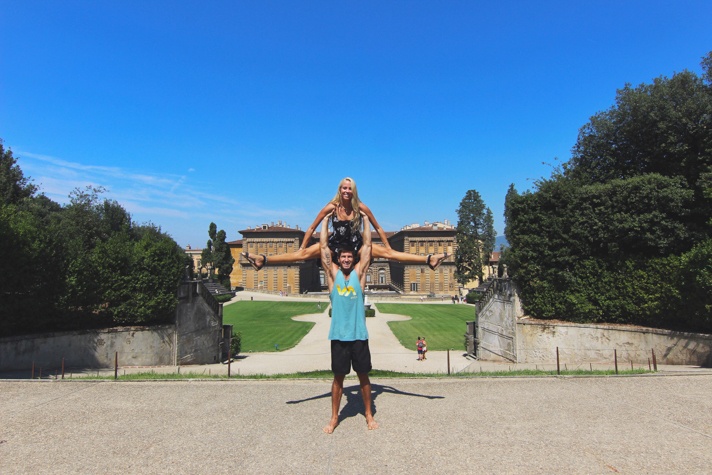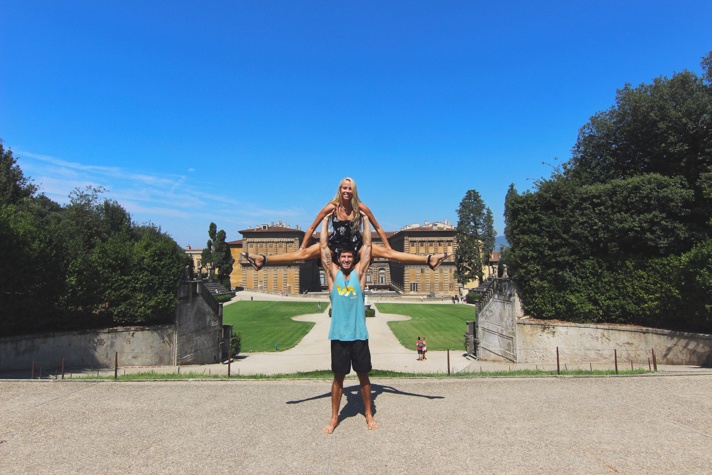 Palazzo Pitti
Doesn't every couple imagine being prince and princess or king and queen? Walking through the palace and seeing where the royal families used to live is an awesome experience!
The convenient thing is that you can knock this out with the Boboli Gardens as the gardens are essentially the back yard of the Pitti Palace.

Find more Florence travel tips from Couple's Coordinates blog!