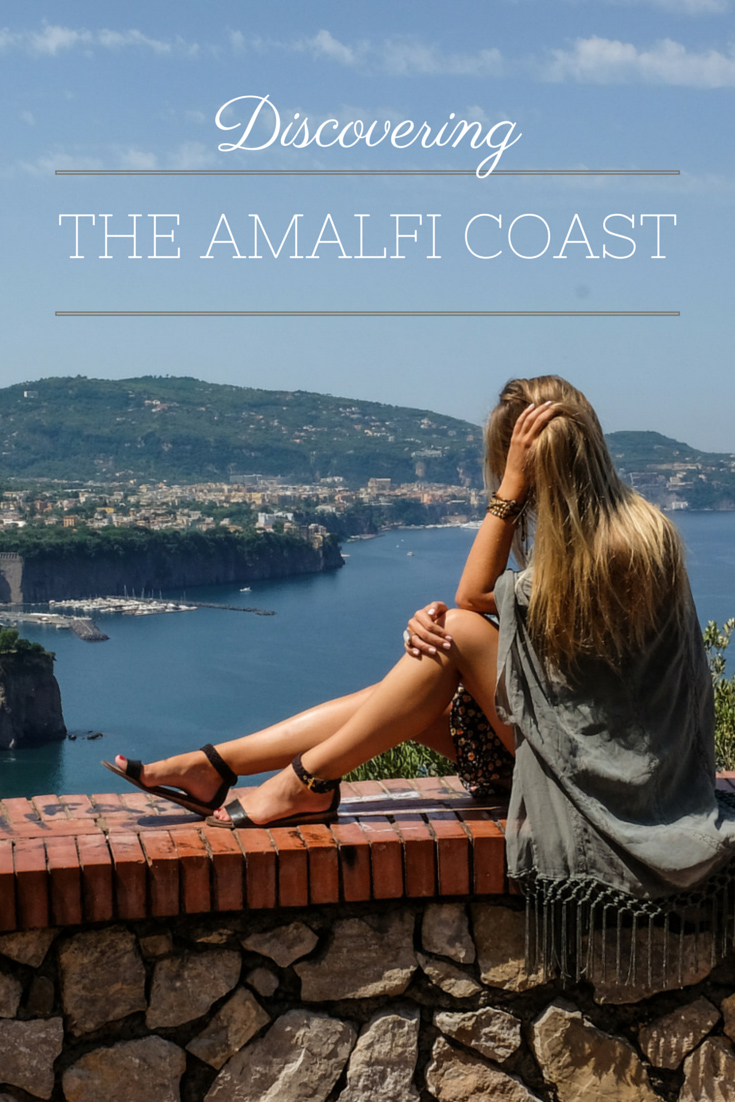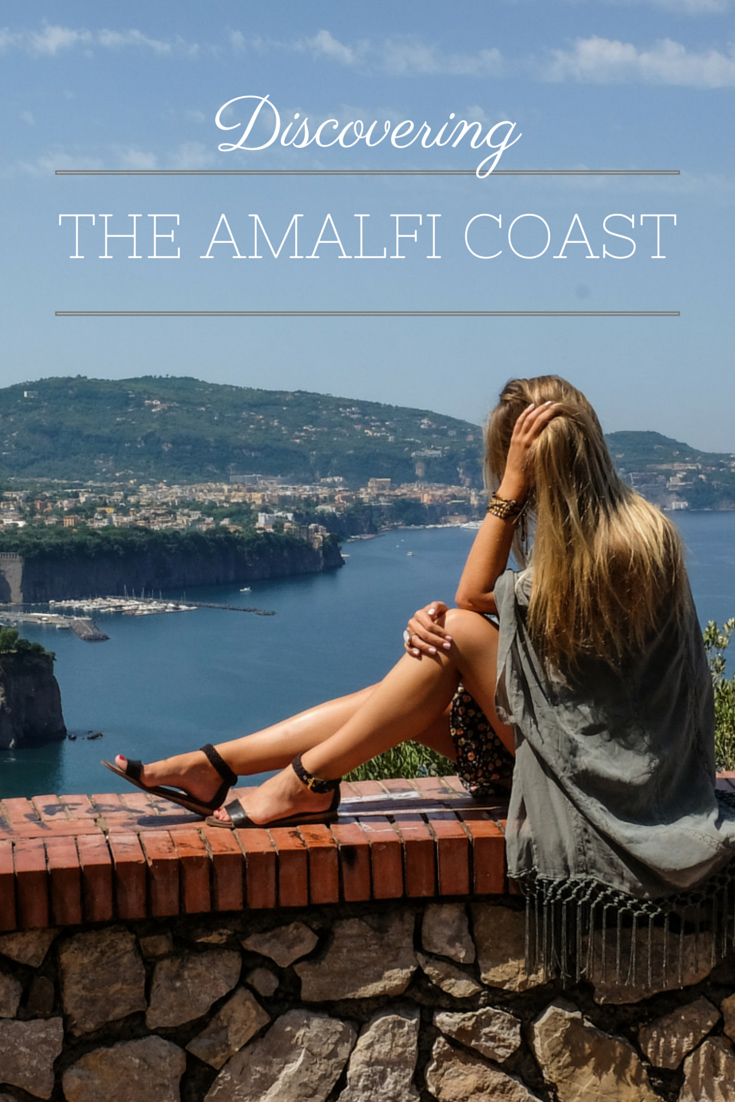 I awoke in the early morning to the hustle and bustle of Rome. It was my second time traveling to the ancient city and just as magical as the first time I laid my eyes on her cobblestone streets.
As I sipped on my cappuccino, my feet tapped anxiously in anticipation for the exciting day ahead. I would be joining Walks of Italy with my friend Michael, of Go, See, Write, on my first ever trip down the Amalfi Coast to visit the town of Positano and the ruins of ancient Pompeii.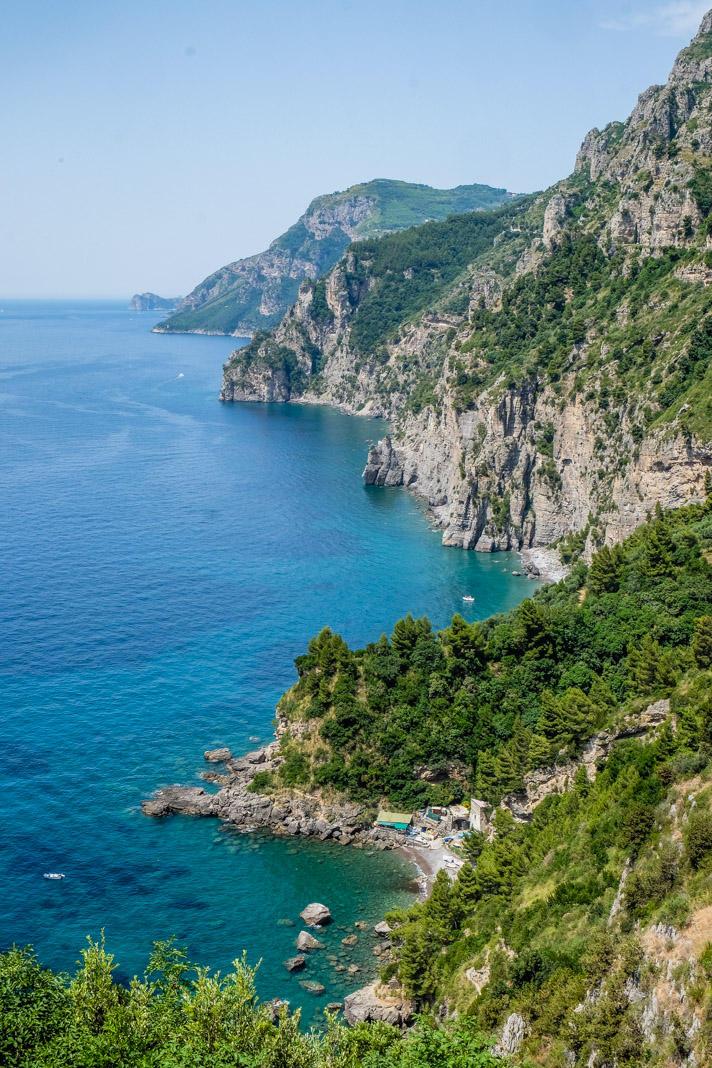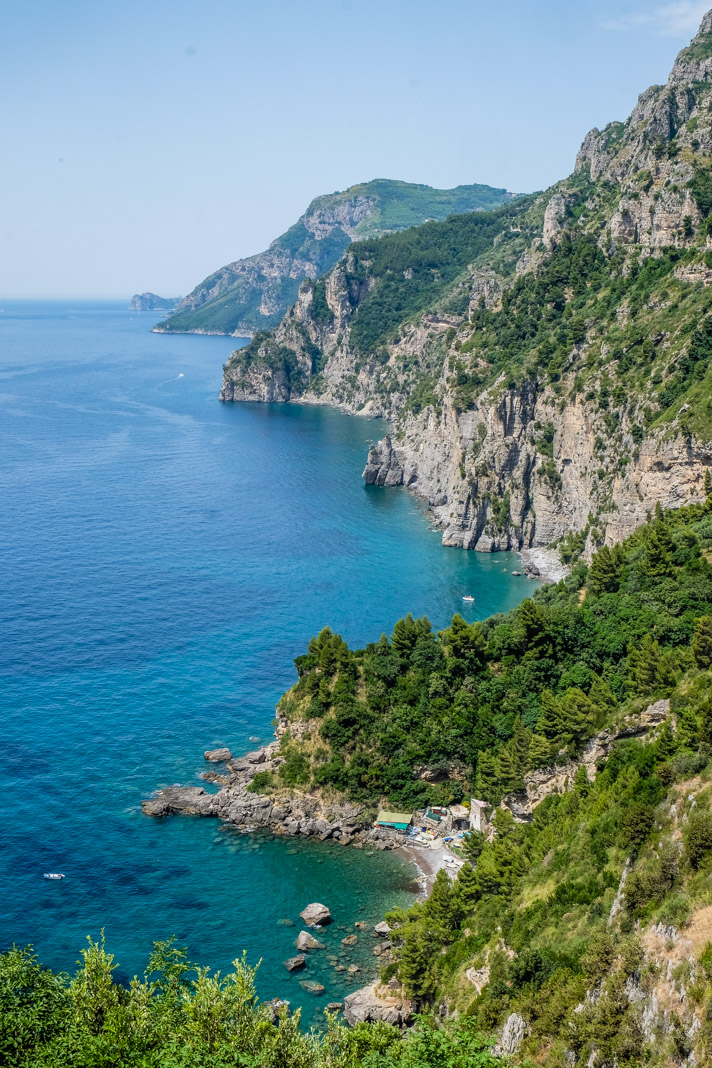 Positano
We began our day driving from Rome to the seaside town of Positano. Our journey led us down the gorgeous Amalfi Coast famous for her crystal blue coastline.
We made a few stops along the way to take in the scenery where I encountered views that took my breath away.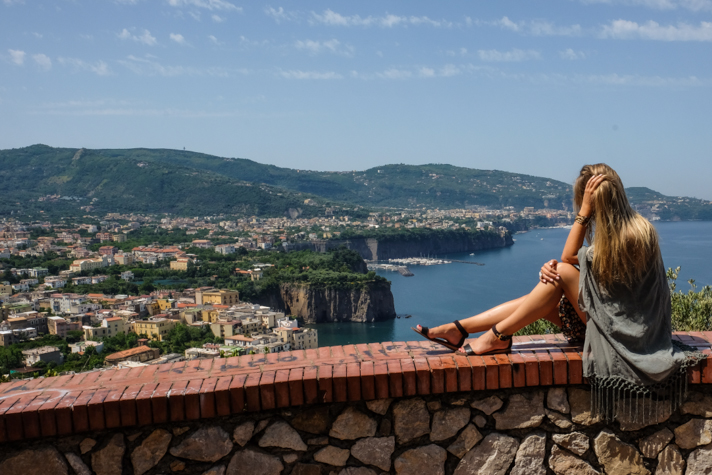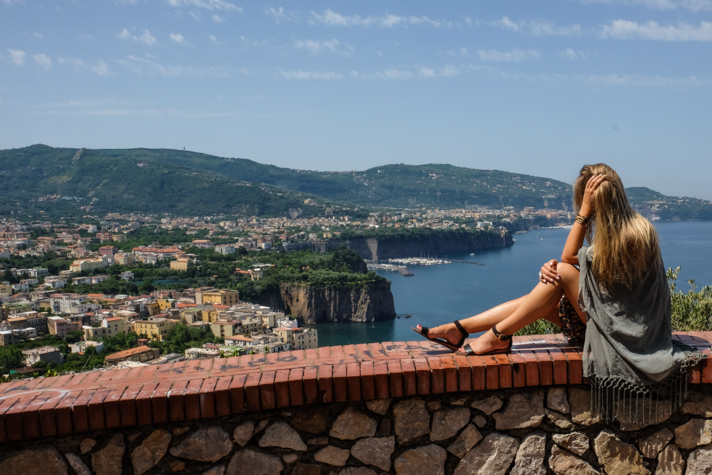 Our arrival into Positano made for some hilarious 10-point turns as our bus squeezed its way through narrow, winding streets. Because of the seaside location of Positano, the rest of our journey to town would be by foot.
My eyes were wide as we passed shop after shop of boutiques overflowing with gorgeous white linen clothing.
Positano is well-known for their artisan clothing and leather sandals. As a girl who is obsessed with Boho style, it was basically like walking through a Free People catalogue.
On the beach. And with everything 60% off.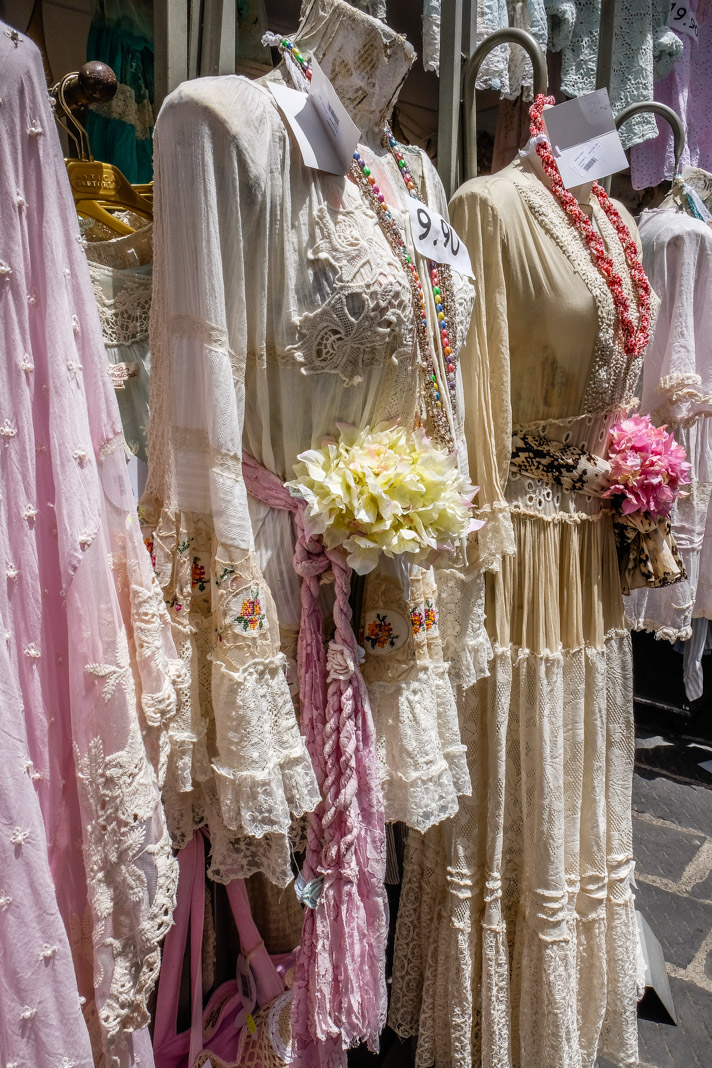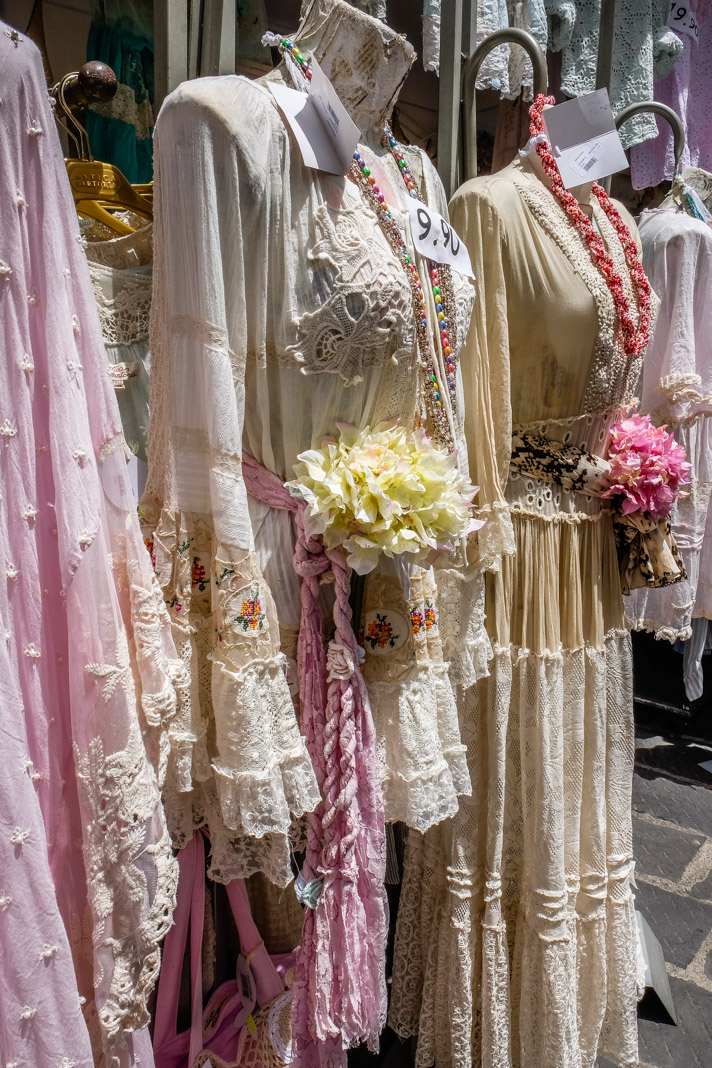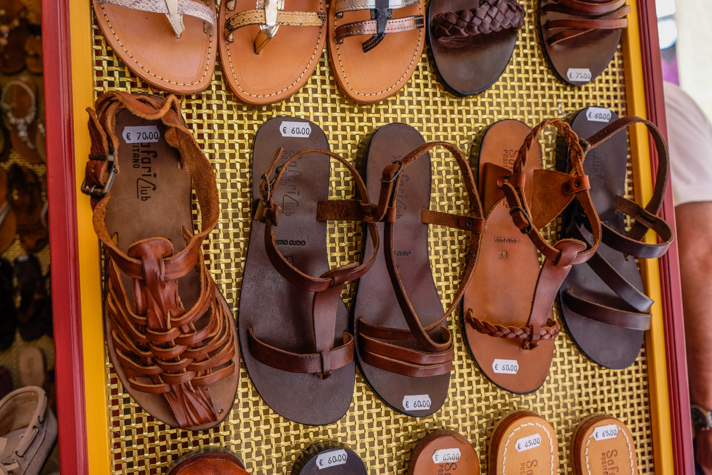 I met with a sandal craftsman to inquire about having some beautiful leather sandals made and went into boutique after boutique running my hands over the delicate fabrics with colorful hand-embroidery.
Retail heaven didn't stop there though. On our final stretch towards the beach, jewelers lined the walkway selling beautiful jewelry with stones and corals indigenous to the area.
I was so mesmerized by the beautiful pieces I nearly had to be dragged away!
Our Walks of Italy guide led us down to our final stop, the beach, where pastel buildings in pinks and yellows spotted the cliffs. It was absolutely stunning!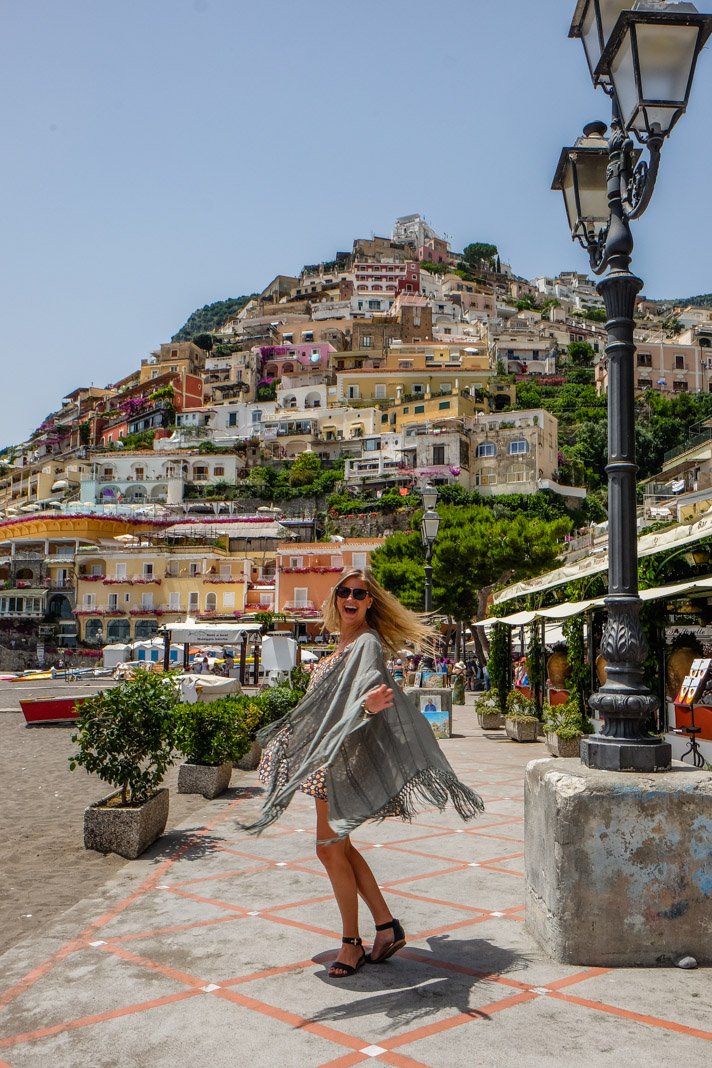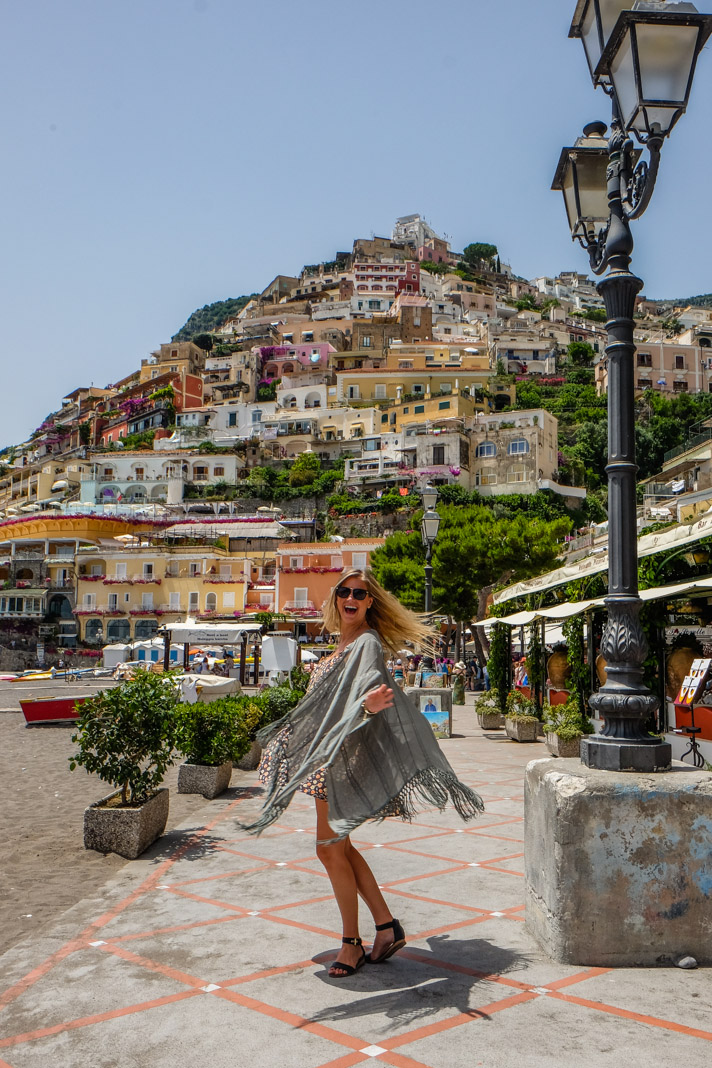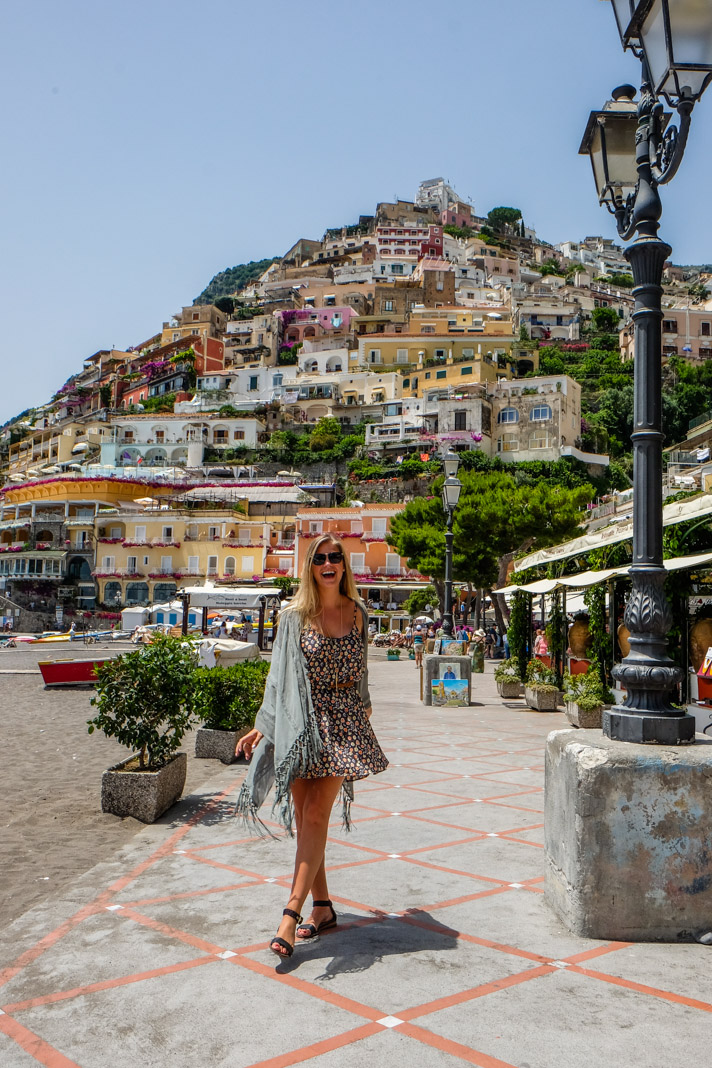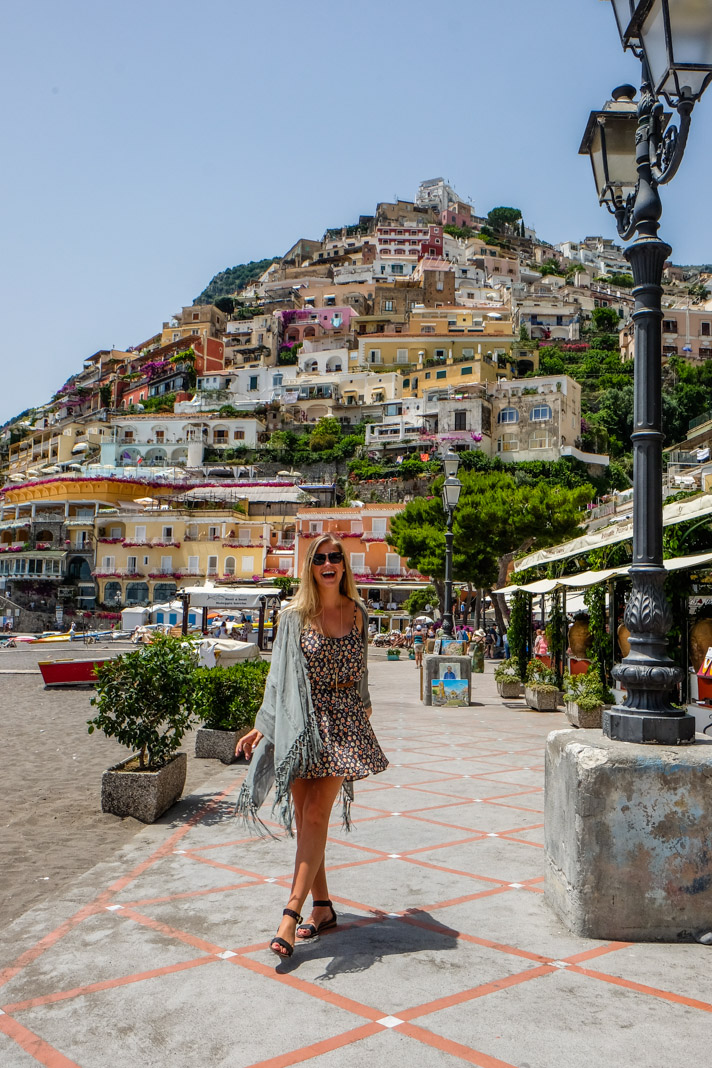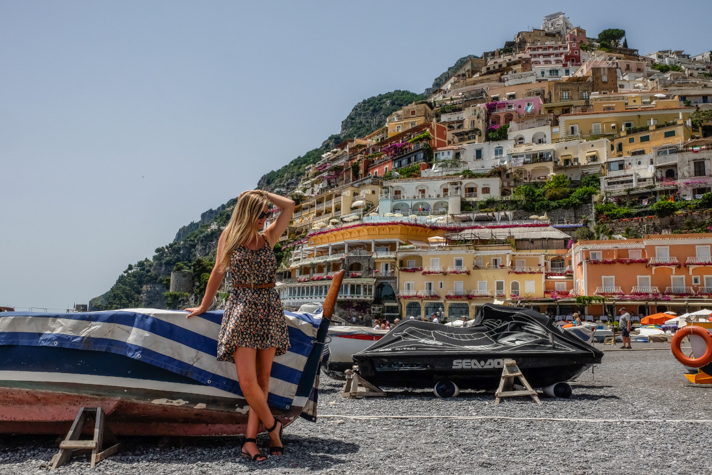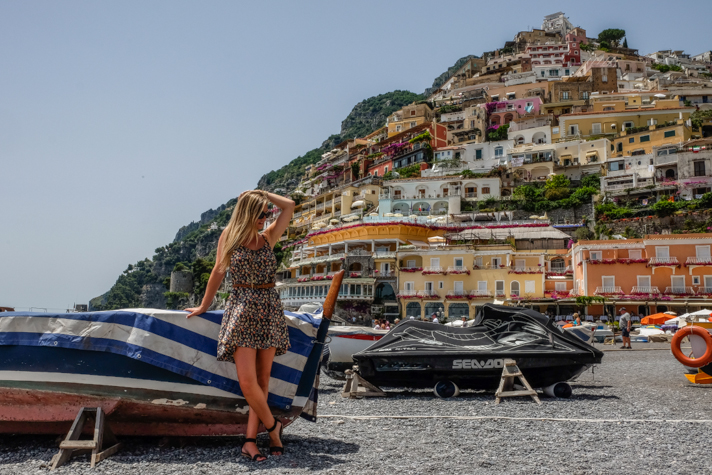 We had some free time to relax on the beach and enjoy lunch at one of the beachside restaurants. I decided on Ristorante Chez Black, a local institution opened in the 1940s, featuring nautical decor and delicious seafood. I've always felt that I was mermaid in a past life and this restaurant made me feel right at home.
We enjoyed perfectly grilled squid and a delicious octopus salad.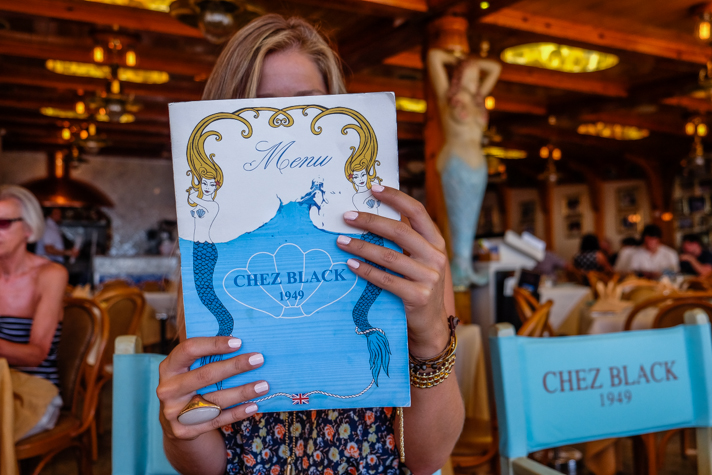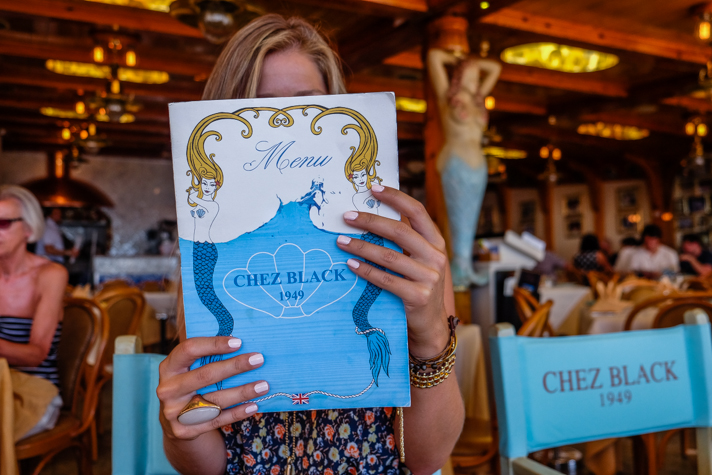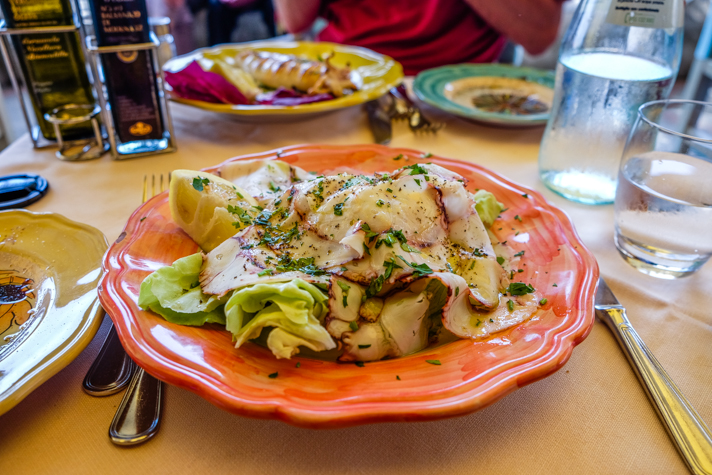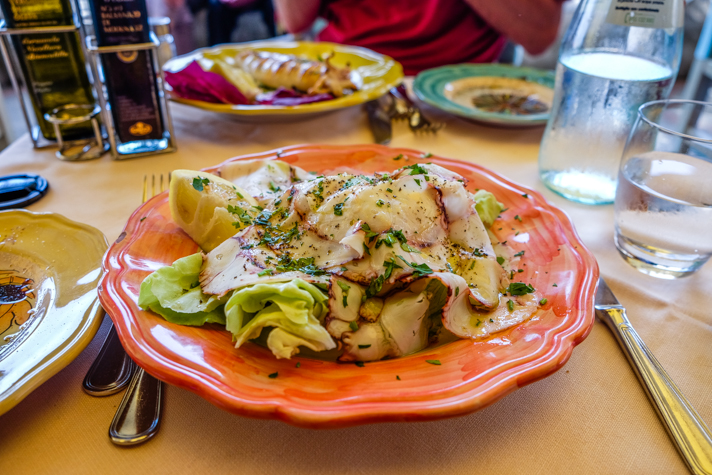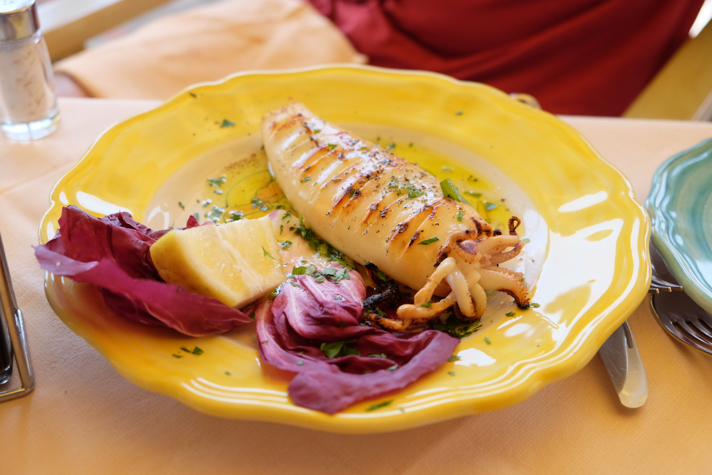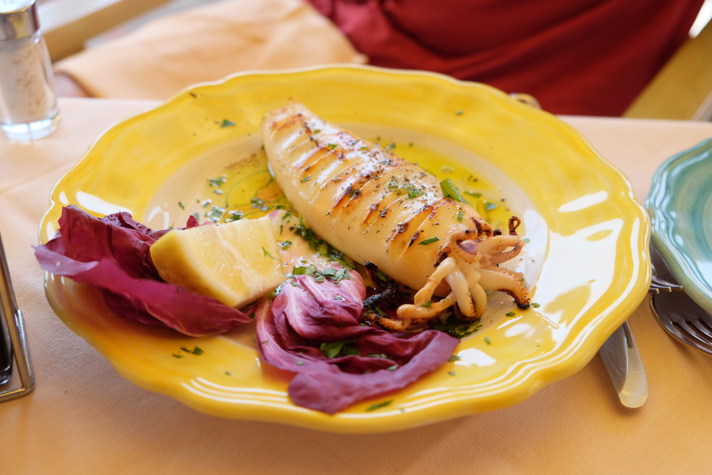 Before returning to our bus to continue our journey on to Pompeii, there was one last essential stop in Positano. We made our way back up from the beach (my eyes closed to avoid any more shopping) to the town's limoncello stand.
The sweet & sour chill of the limoncello was the perfect ending to my sun-kissed afternoon in Positano.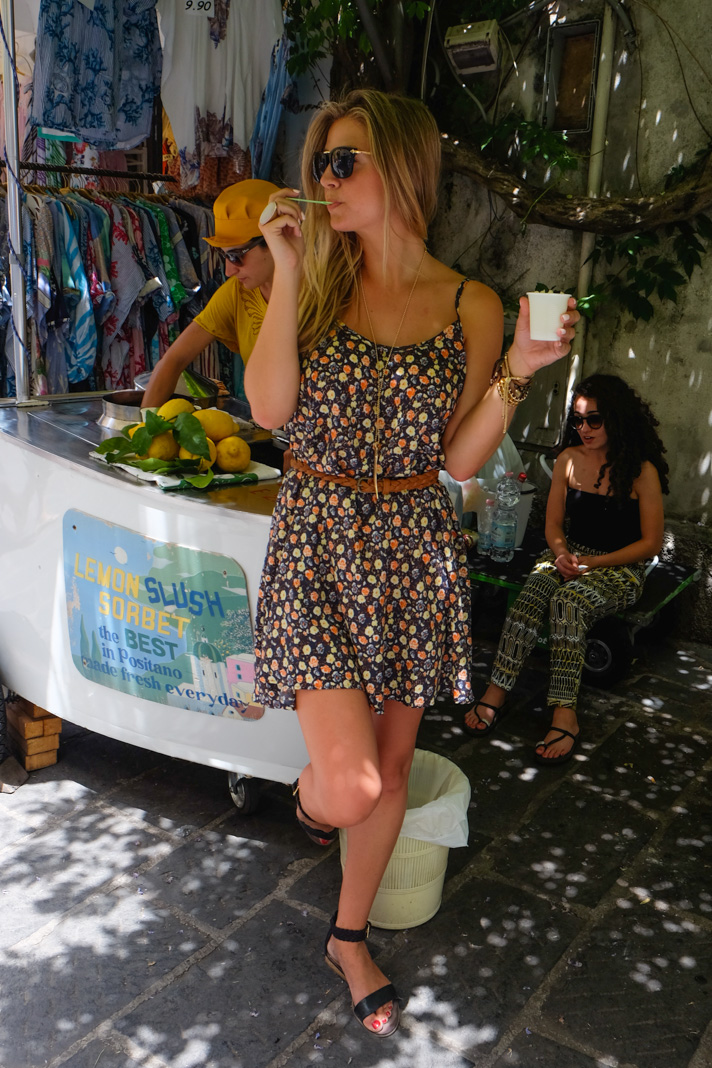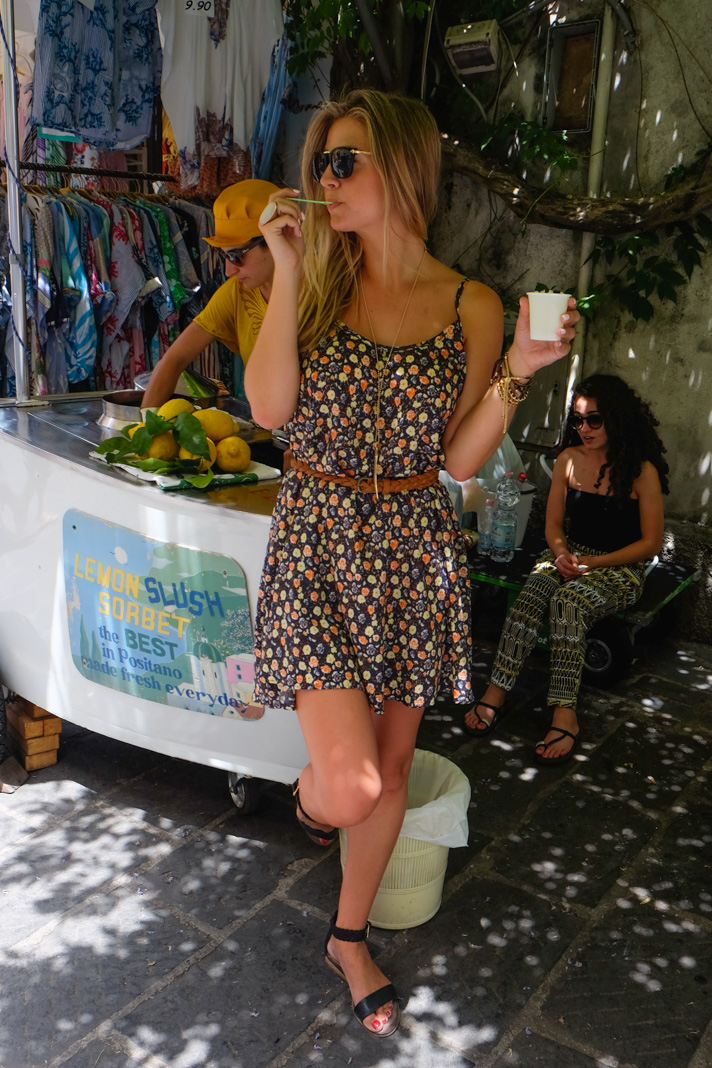 Pompeii
Our journey continued on to the ruins of Pompeii. I had always dreamed of visiting Pompeii ever since I was a little girl.
I remember learning about the ancient city in grade school and being fascinated by the history and secrets of the events that happened there nearly 2,000 years ago.
When my feet first touched the streets of Pompeii, it was like being transported back in time. Our guide led us on an in-depth exploration of the site that was buried by ash from the eruption of Mt. Vesuvius (which is considered one of the most dangerous volcanos in the world to this day).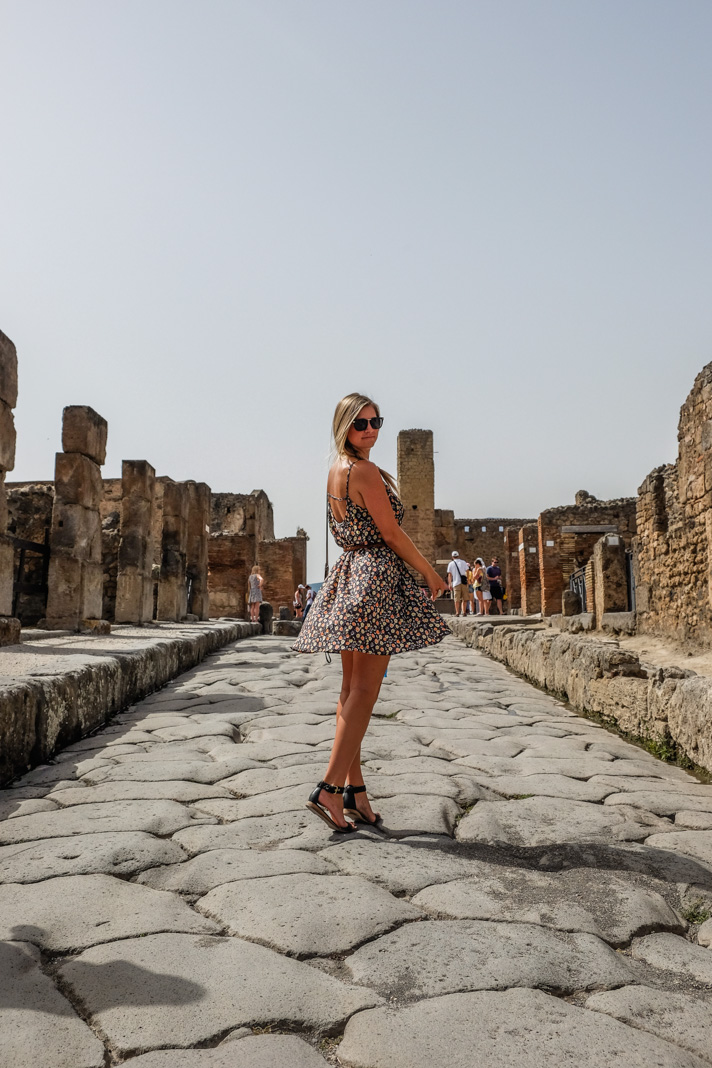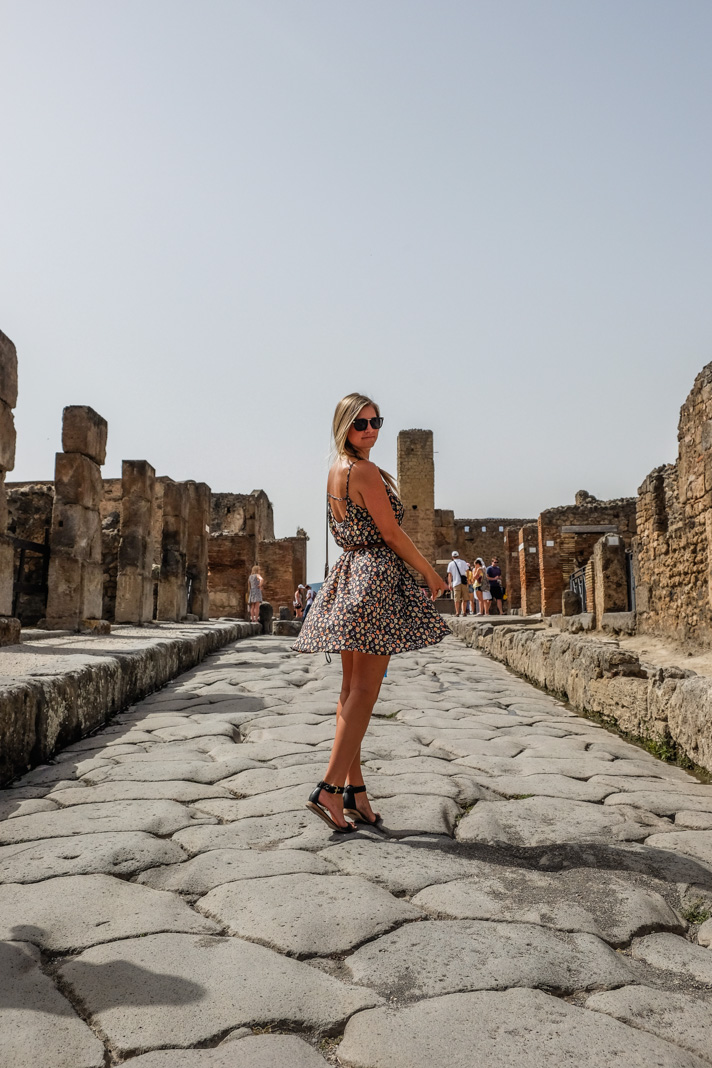 To avoid rambling off on too much of a history lesson, I'll share some interesting facts about Pompeii:
Our Walks of Italy tour guided us through ancient Pompeii where we walked through ruins of baths, homes and shops. It was absolutely fascinating to see how well-preserved everything is!
We wrapped up our day just before sunset and, while the bus returned the rest of the tour group back to Rome, I stayed behind to take a train to nearby Naples.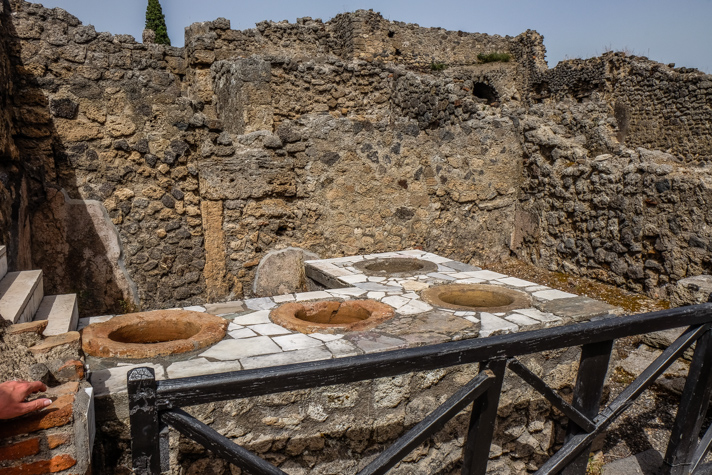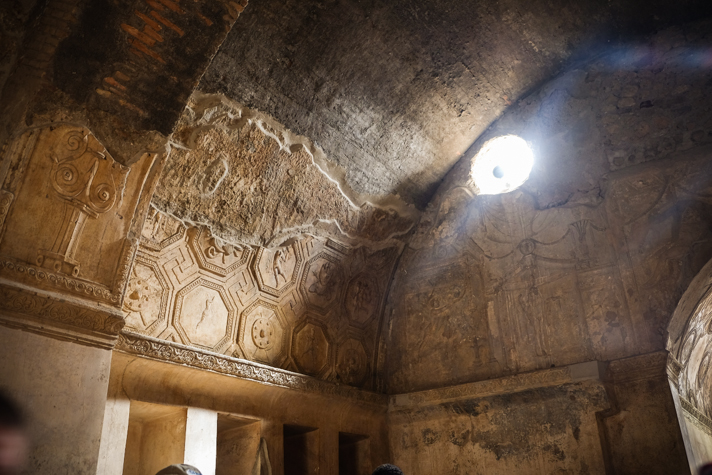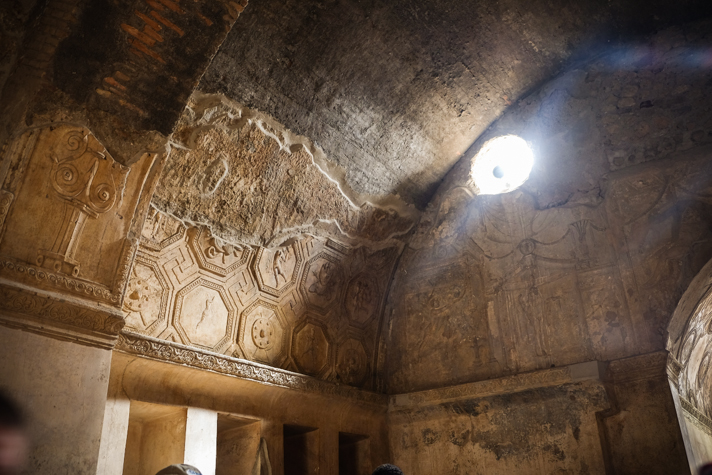 I had an absolutely amazing time on my Walks of Italy tour and encourage anyone spending time in Italy to book a tour to visit Pompeii and the Amalfi Coast!

More Information
Tour: Amalfi Coast & Pompeii
Company: Walks of Italy
Cost: 216 USD/person

Special thanks to Walks of Italy for having me as a guest on their tour. As always, the content & opinions expressed here are entirely my own.