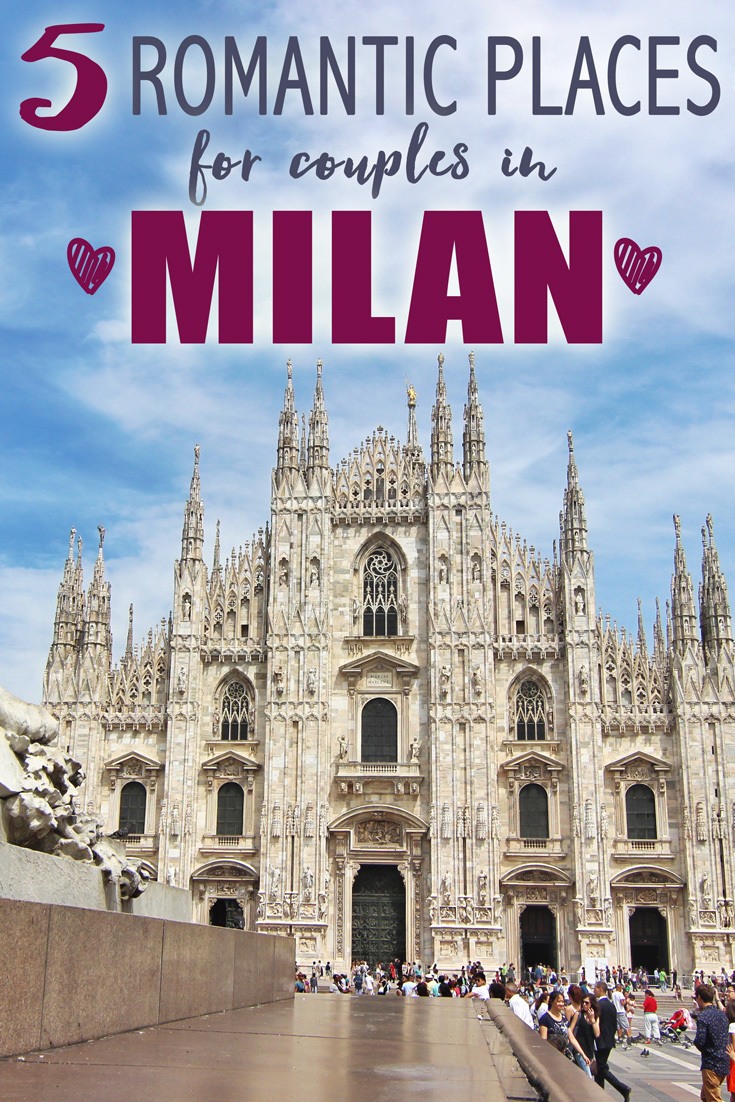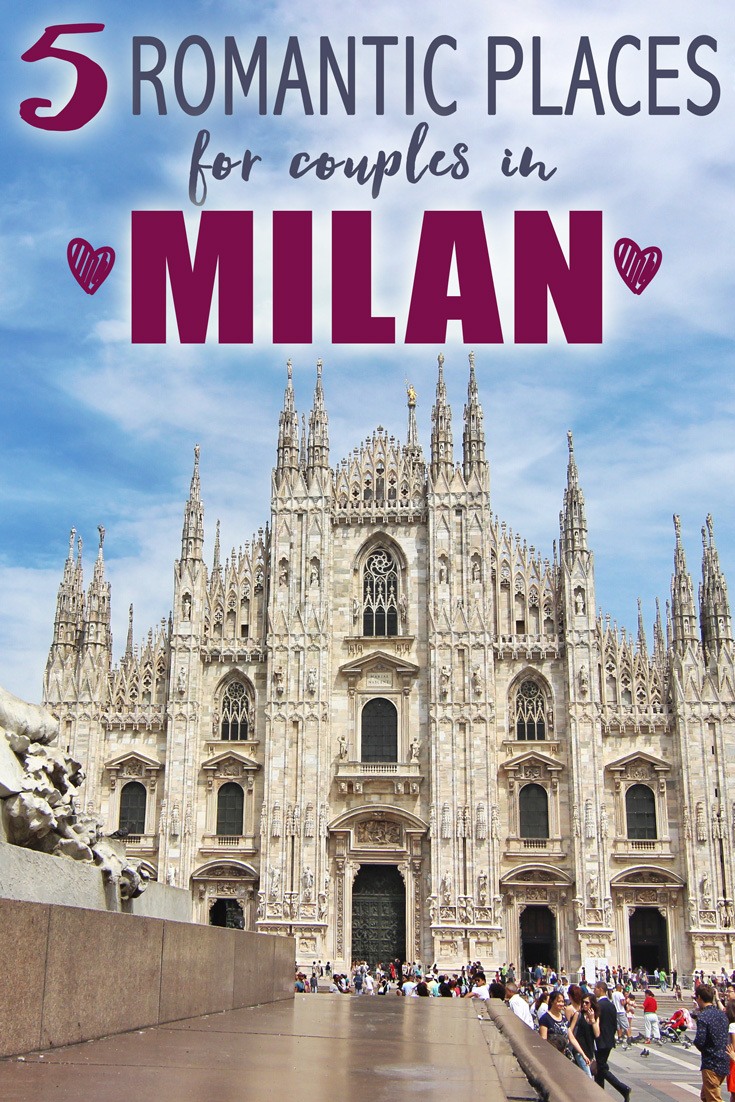 One of the fashion capitals of the world and the third largest city in Italy is also one of the most romantic cities in Europe. Milan is filled with beautiful architecture, incredible historic sites, incredibly people, and majestic art.
The city is quite large, but also very navigable. If you know where you're looking, you'll be sure to find a number of romantic places throughout Milano.
For couples traveling to Milan this summer check out these 5 romantic places for couples in Milan!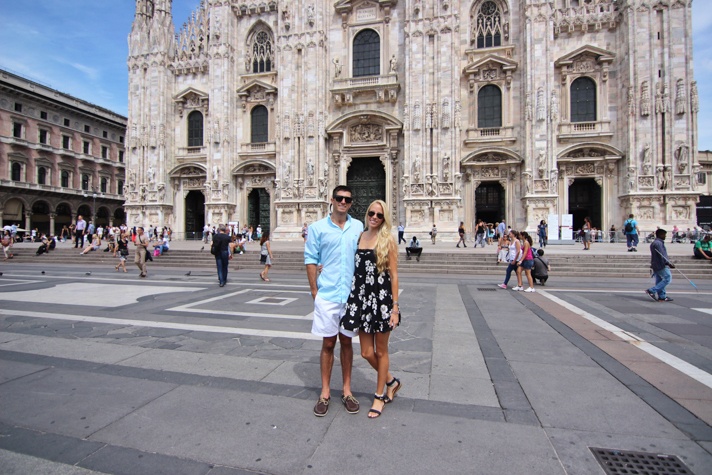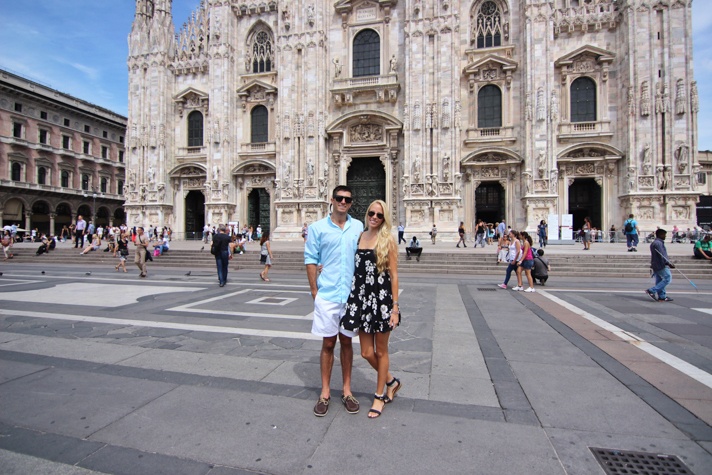 The Roof of the Duomo
What beats climbing on the roof of one of the most incredible gothic churches in the world?  In regard to man-made architecture, probably not much. If you're not up for doing much climbing, you can also pay to take the elevator to the top. The view from the top of the cathedral will immediately provide a feeling of romance to you and your partner.

 Galleria Victorio Emanuele
One of the more extravagant outdoor shopping malls in the world is also host to a very traditional mosaic that is quite fun for couples.  This mall extremely opulent and also quite important to Milan tourism. Head over to the bull mosaic, place your heel inside the hole, and spin 3 times. Then, make a wish, and hope it comes true!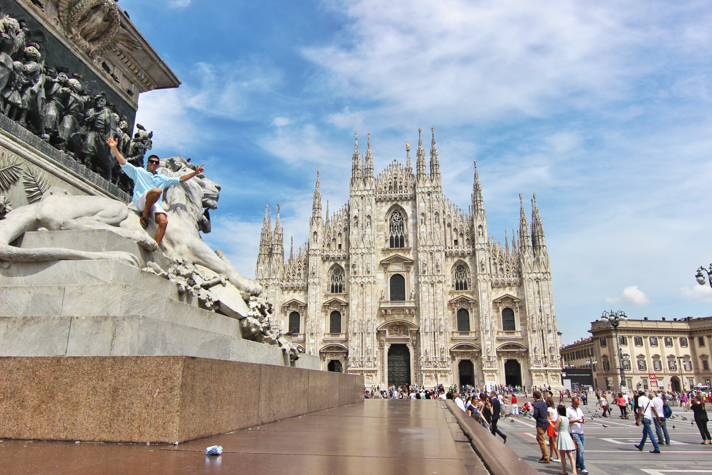 Teatro alla Scala
Scala rivals the Metropolitan Opera as one of the most beautiful opera houses in the world. What could be a better date night than to grab a wonderful dinner in Milan and then head to Scala to listen to some famous Italian opera? Be sure to check the schedule though as they tend to run with the school schedules.

Castello Sforzesco
Sforza castle is one of the most breathtaking locations in Milan. The cattle is epic. One can literally picture oneself warding off enemies while walking around the center of the castle courtyard. Guys, pretend to be the Duke of Milan with your beautiful partner.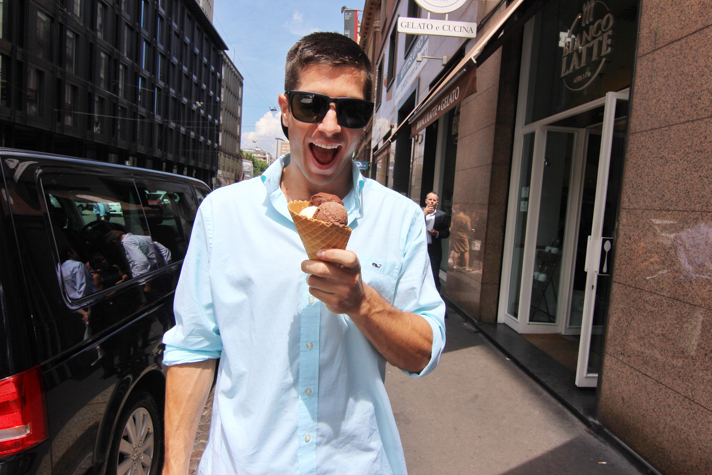 Shopping Areas
Regardless of what people say each year as this destination seems to change, Milan is the fashion capital of the world. Shopping and walking around the fashion exposes of this city can be quite romantic.
Yes, for the guys, it will be annoying after a while, but go treat yourself to a nice new hand-made Italian outfit and then get dressed up for a romantic dinner.
And hey, guys, if you're bored while your partner is enjoying some shopping, grab some gelato. Gelato solves all of life's major problems.