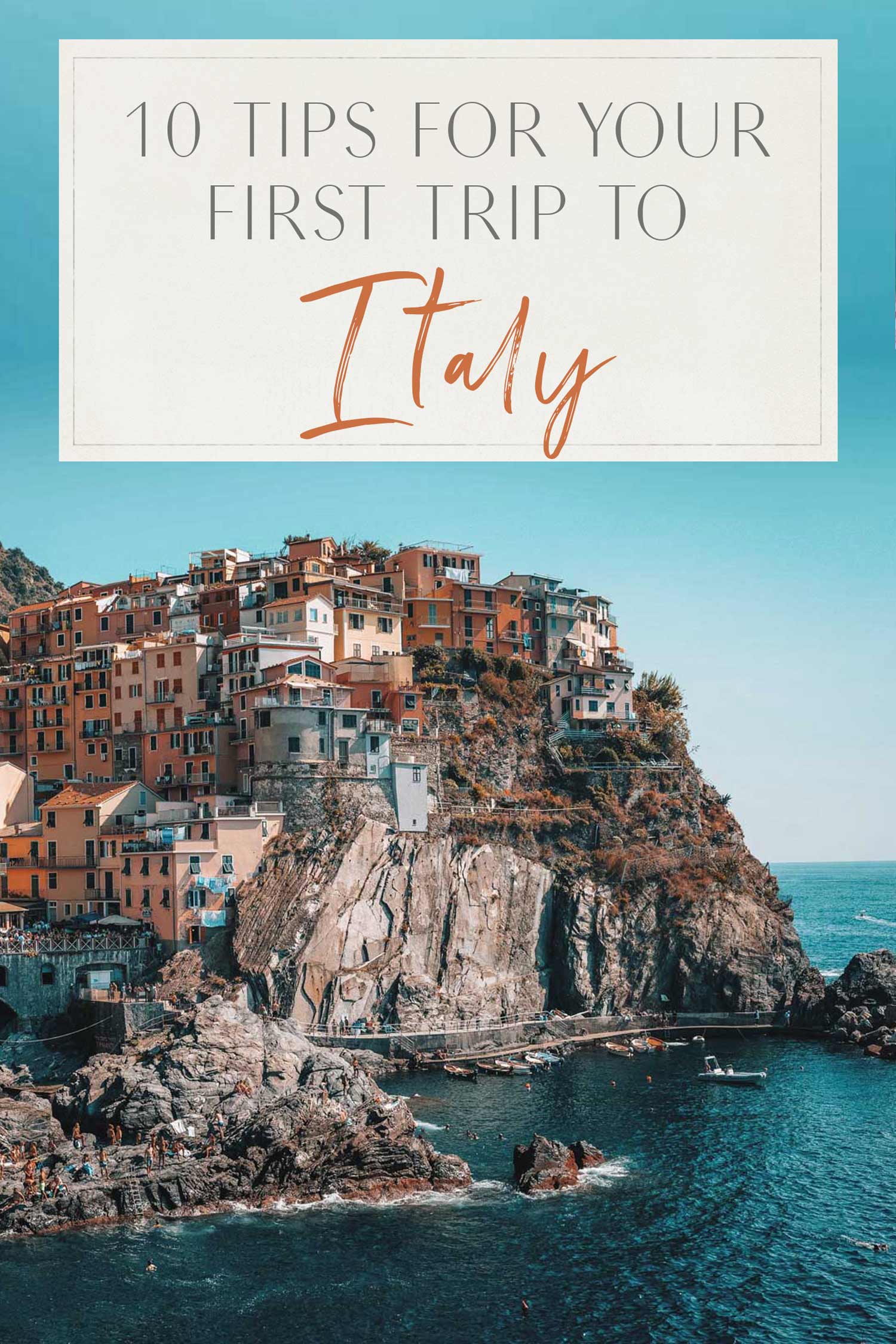 Italy has captivated the hearts of many (and for good reason). What's not to love about endless amounts of pasta, glasses upon glasses of wine, historical sites everywhere you turn, colorful architecture, and turquoise beaches?
But before you pack your bags and eat your weight in gelato, there are a few things to keep in mind.
Here are 10 tips for your first trip to Italy!

*European Travel Alert*
Starting sometime around November 2023, US travelers between 18-70 years old will need to fill out an ETIAS visa-waiver form prior to their trip, and pay a €7 ($7.25) entry fee, to travel to European countries within the Schengen Area. It's a quick form, and you will most likely receive instant approval—but it's important to plan and submit ahead. Your ETIAS travel authorization is valid for three years or until your passport expires, whichever comes first.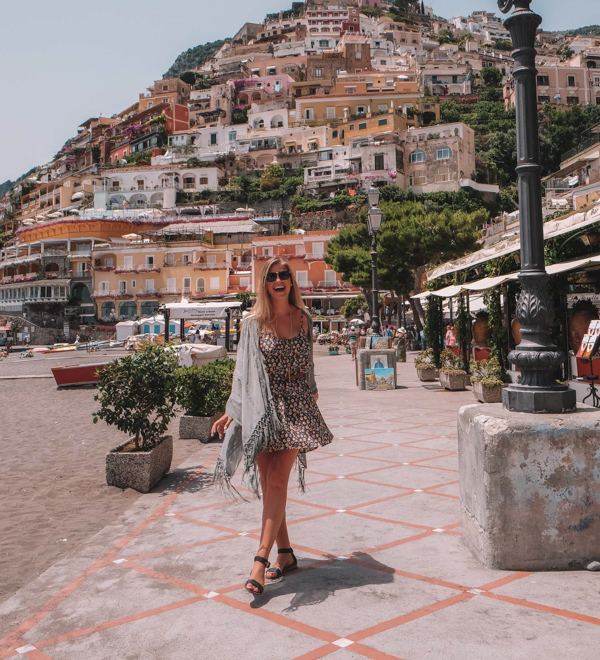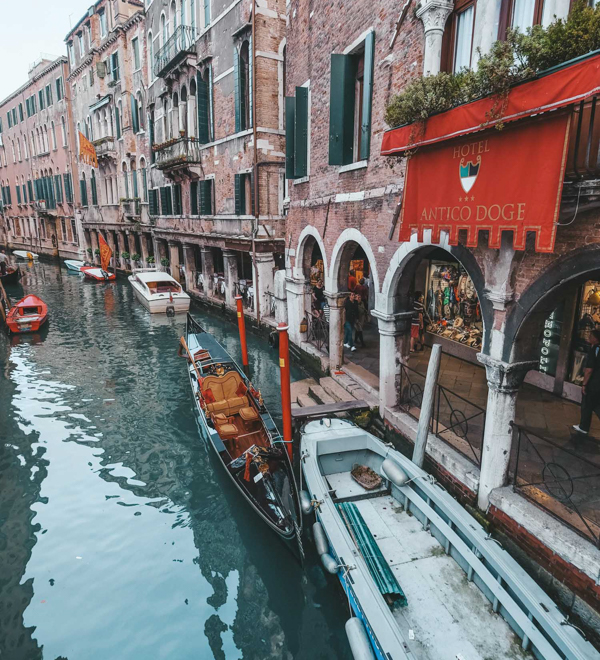 Italians Practice the Siesta
"Siestas" are a practice in some European countries where people go home in the afternoon to eat lunch with their families and take a nap. In Italy, some businesses and even police stations in small towns will close down from 1 PM to 3 PM for the siesta.
When planning your itinerary for Italy, always check the opening hours of shops and restaurants. You might find it hard to grab a meal at your normal lunchtime, so it's a good idea to keep some snacks on you.
Most Italians also only eat dinner around 8 PM. Luckily, you can take partake in the traditional Italian "aperitivo." It's a drink and light meal that restaurants will offer until it's dinner time.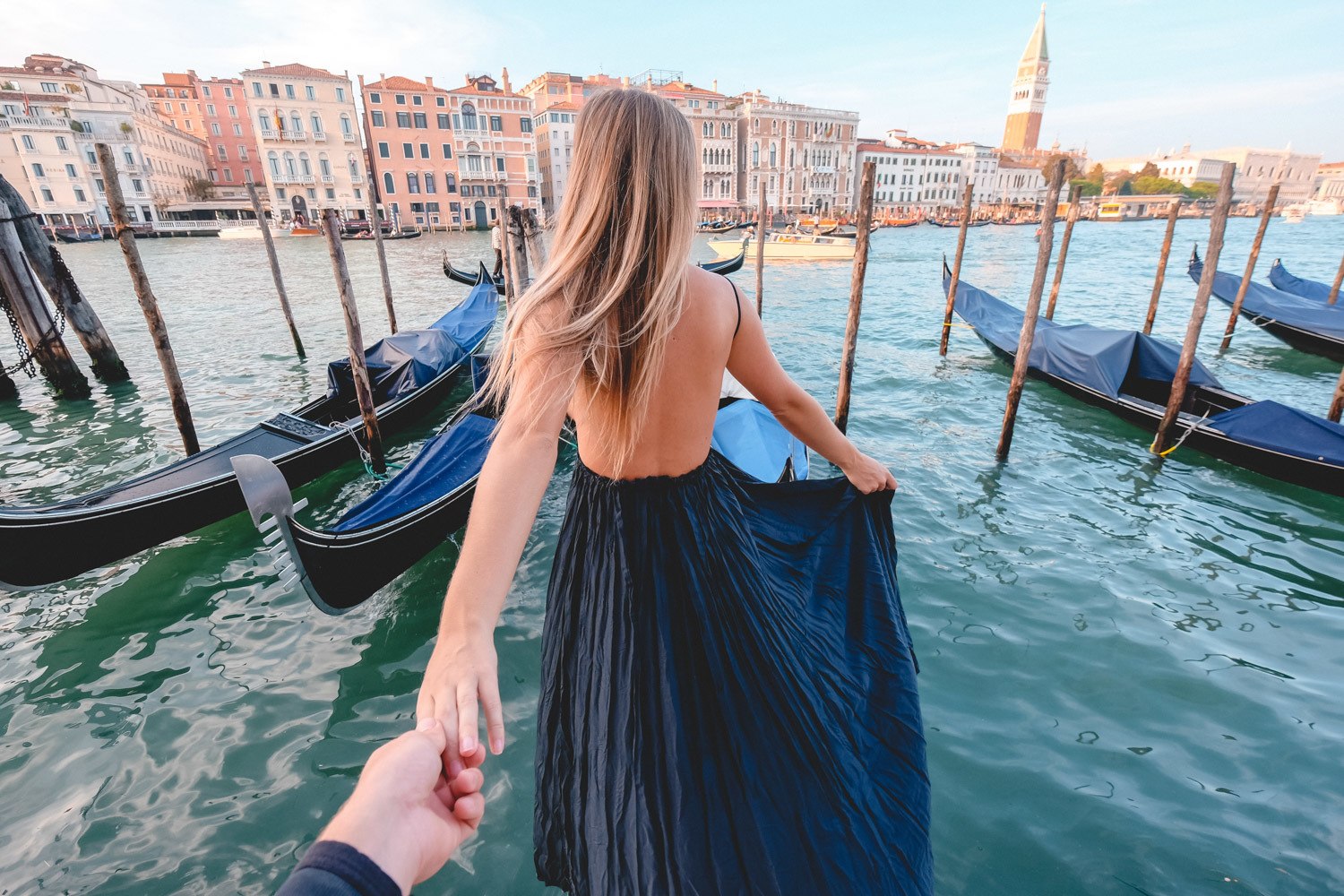 Venice
Customer Service in Italy
Customer service is quite different than what you're used to in the States. While greeting people is essential, waitstaff doesn't hover over tables.
In fact, you might have to wave someone down when you need a refill, or when you're ready to pay. Don't take it personally. It's just the culture!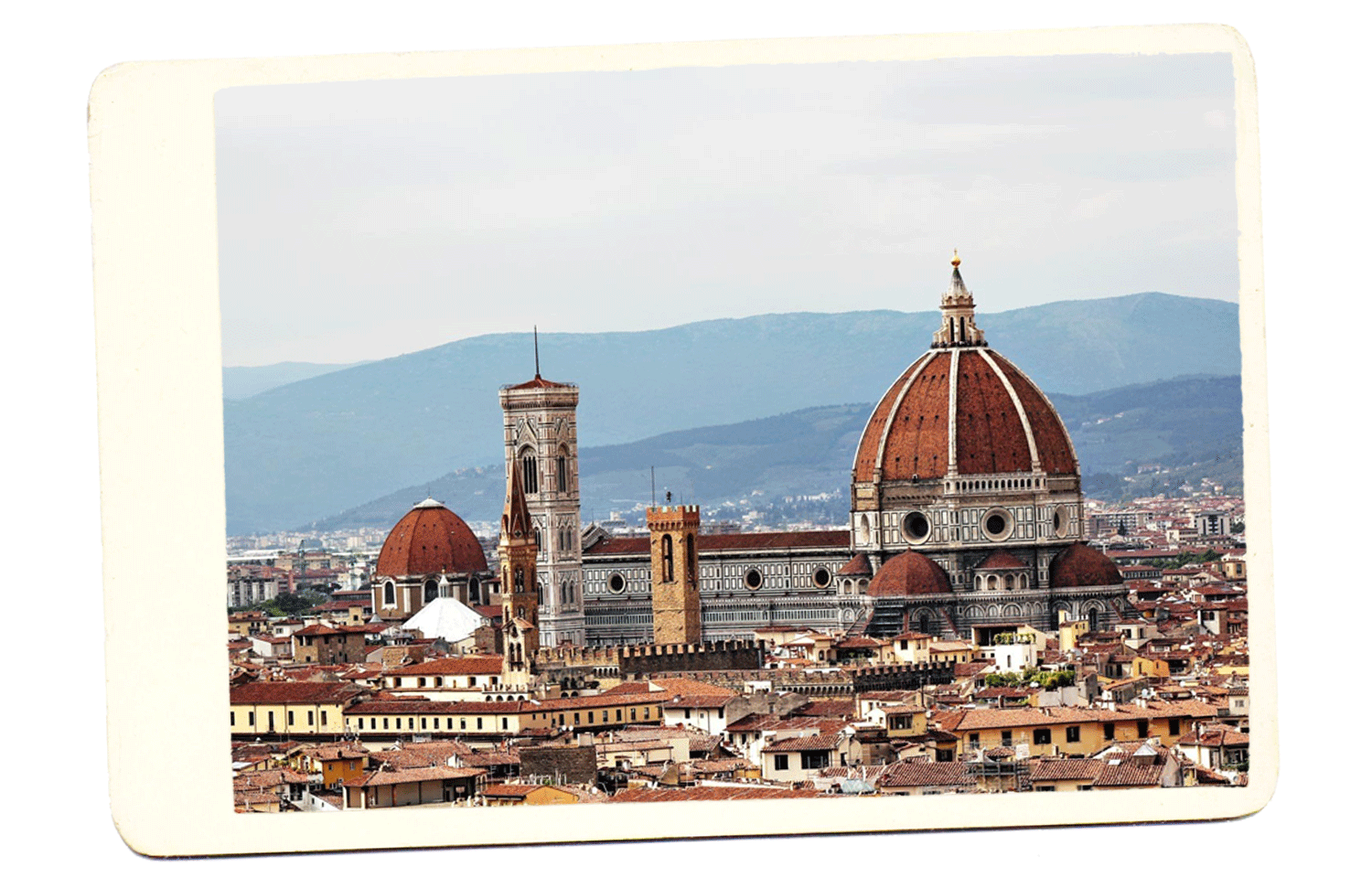 The Language Barrier
While some people do speak English, it's not the norm and shouldn't be expected. You'll also find that most signage will be in Italian.
Before you leave for your trip, download an app like Duolingo, and learn some essential Italian phrases. I'd also recommend buying a local sim card so you can use Google Maps to help you figure out the local transportation system without asking for help.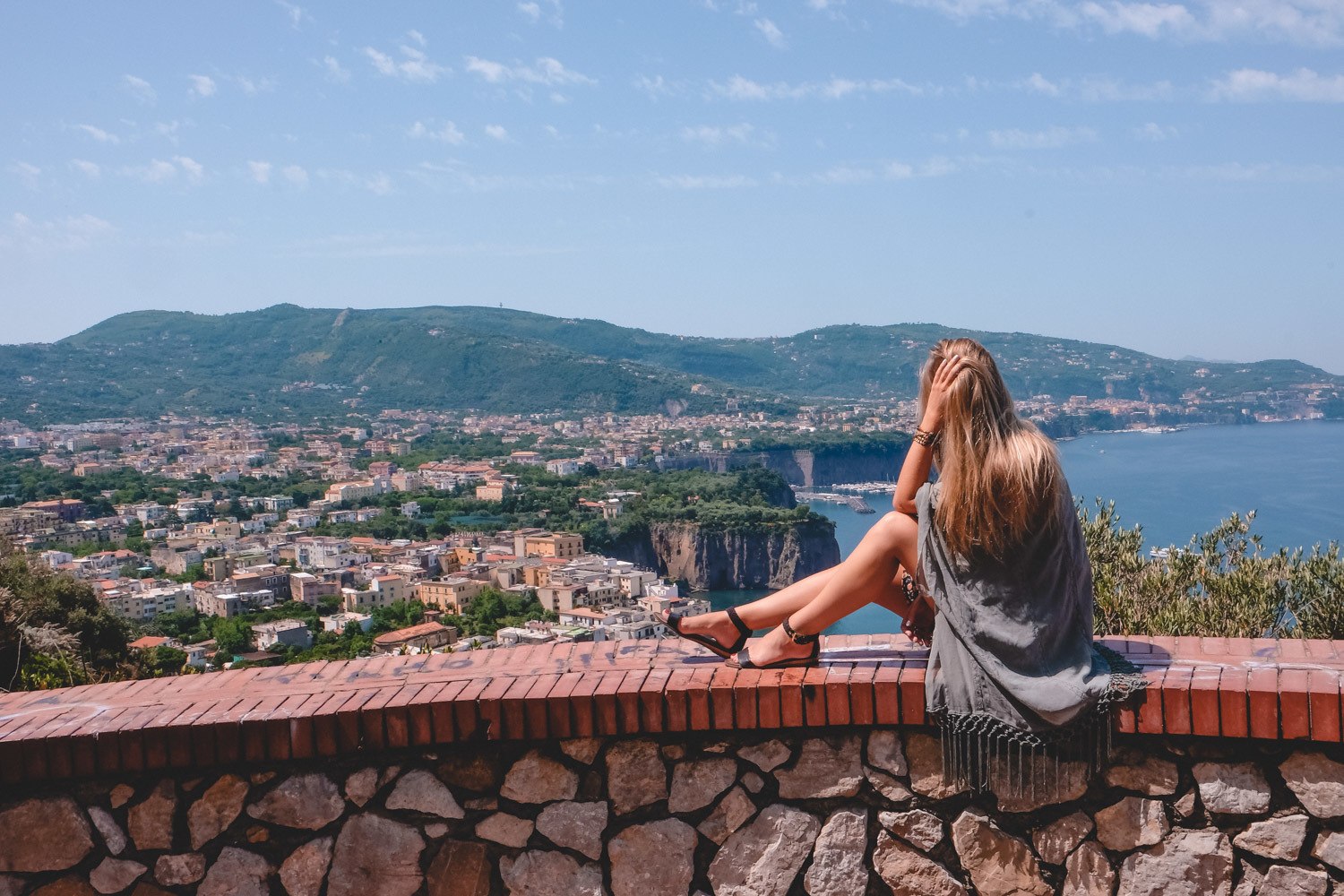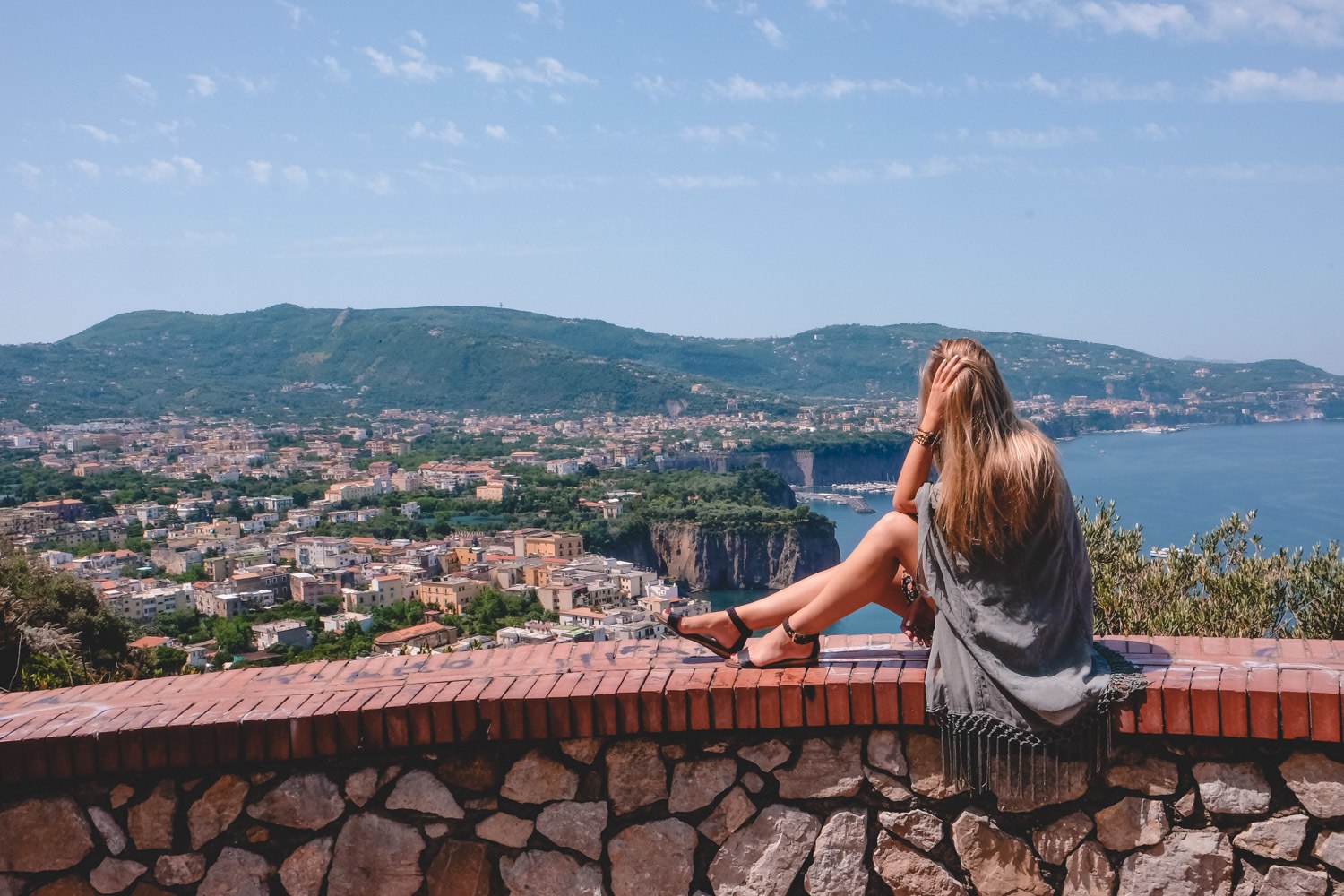 Business Hours
In addition to the hours that are closed for siestas, a lot of businesses have shorter hours on the weekends so you'll want to plan your visit ahead of time. Don't expect businesses to be open later than 1:30 to 2 PM on Saturdays and many choose to take Sunday off.
As for restaurants, many are closed on Mondays so keep that in mind if there's a restaurant that you've been dying to try!

Driving in Italy
While driving through Italian wine country is something everyone should experience at least once in their life, you don't technically need a car when in Italy. Using public transportation is the most cost-effective way to get around plus it is super easy to use.
If you're using the train in Italy, remember to get your ticket validated and if you do decide to drive, knowing how to drive manual will save you some serious money. You can find Italy's train system website with timetables and pricing here!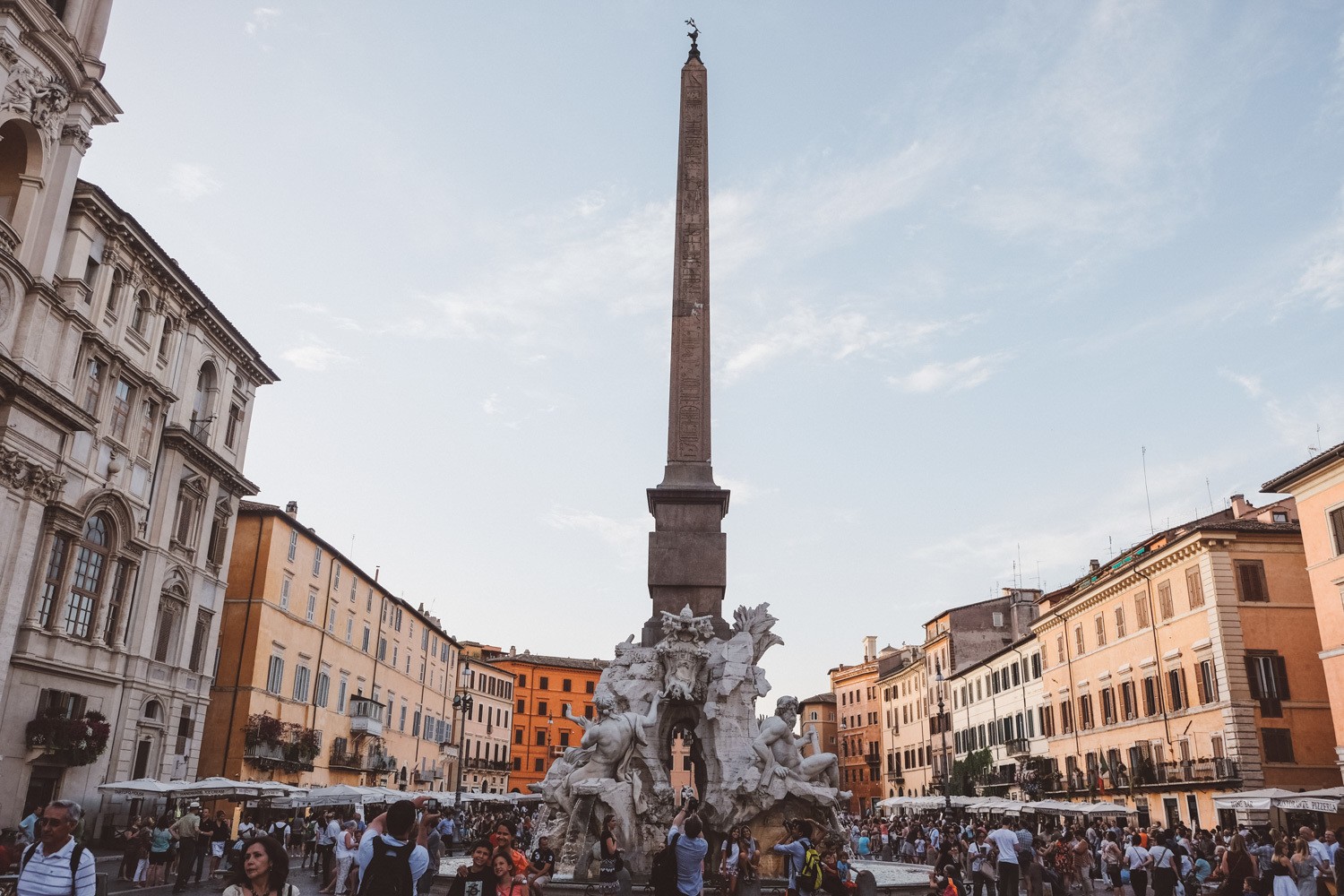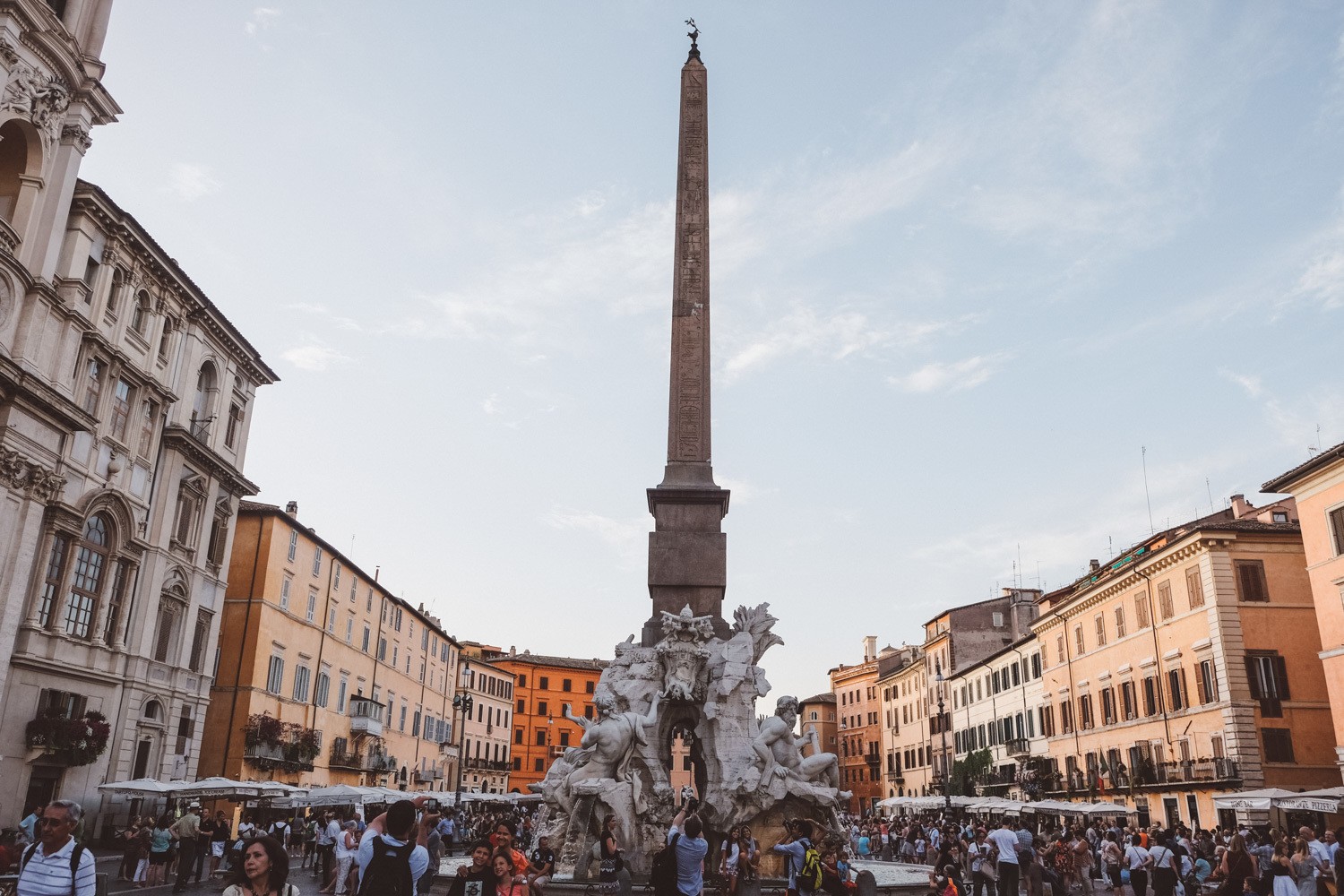 Beware of Peak Season in Italy
There are more than 50 million tourists that visit Italy every year, making it one of the hottest travel destinations in the world. If your Italian bucket list consists of a lot of monuments, you might feel like you're surrounded by all of them at one time!
If you want to avoid the crowds, plan your trip to Italy around the summer months. From June to August, prices for flights will increase, and hotels raise their rates.

Plan Your Itinerary for Italy in Advance
For most travelers, sites like the Vatican, Leonardo's Last Supper, and Pompeii are big bucket list attractions. However, these top sites tend to book out – especially if you're visiting Italy in the busy summer months.
Avoid missing out on some of the best sites Italy has to offer by planning your trip in advance. It's possible to buy tickets before you arrive and you can also book options that let you skip the line to help you save time!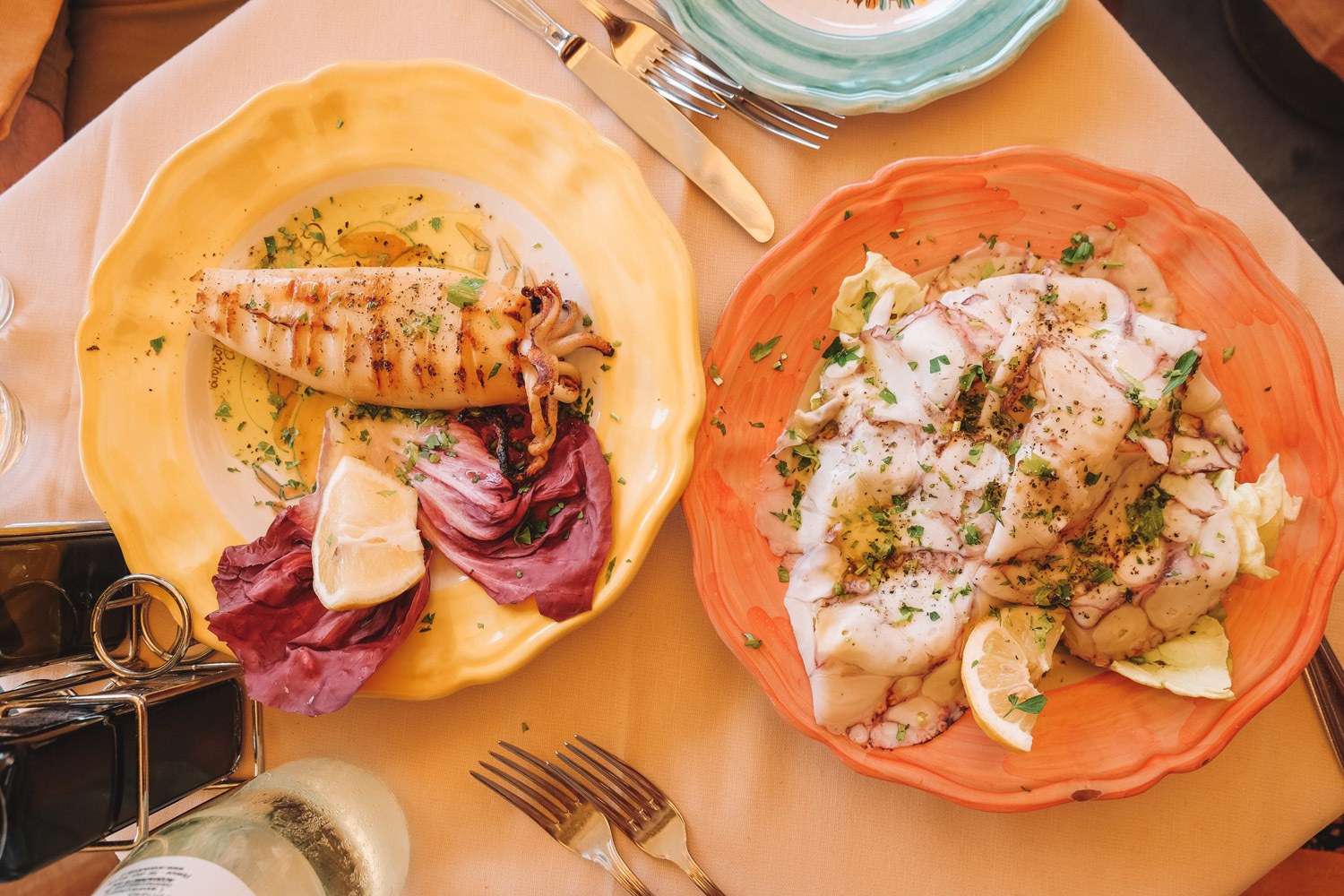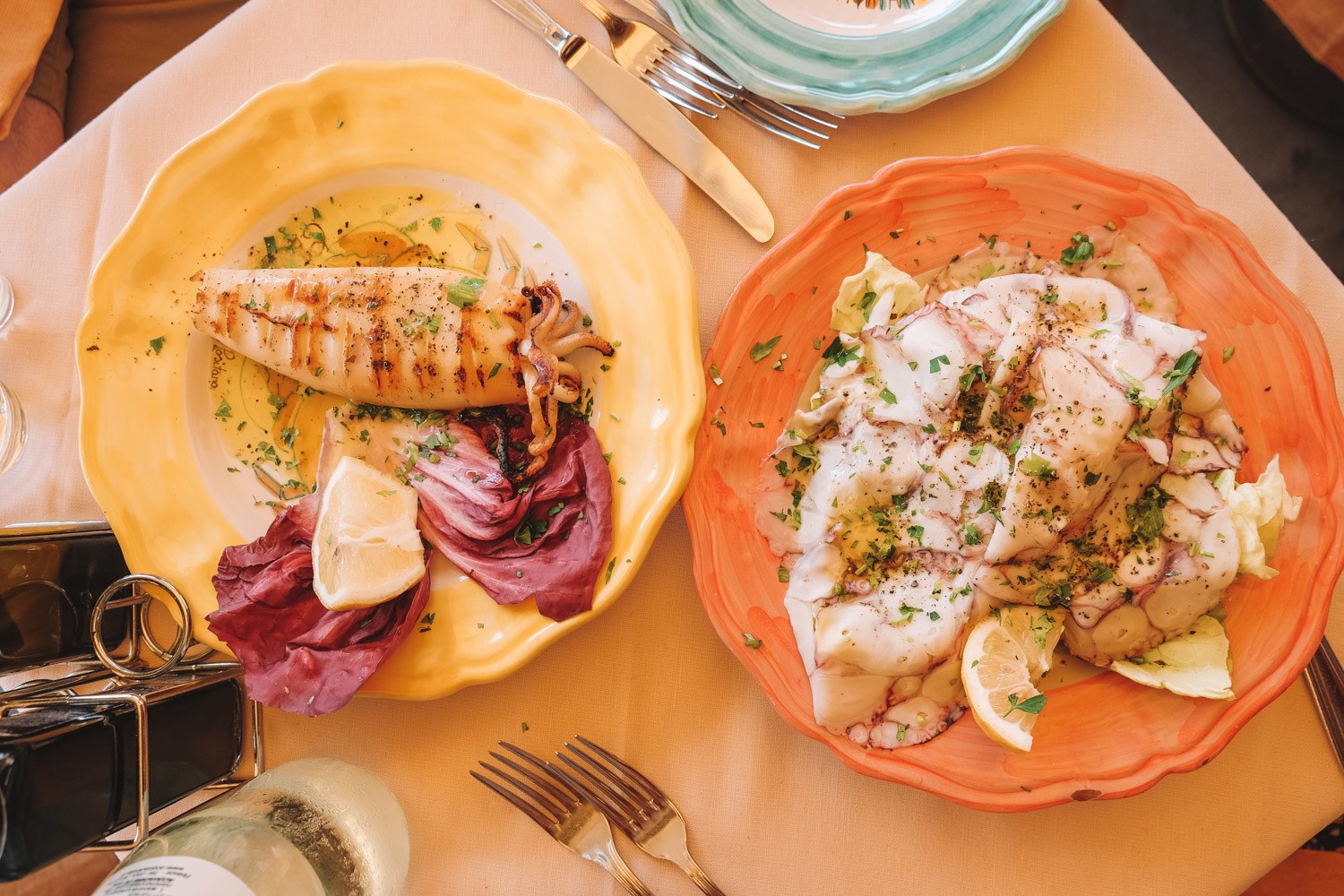 Eating Out in Italy
When you get your bill after eating out in Italy, you might come across a few mystery charges (aside from tax). For example, if you see the word "coperto," that's a cover charge that's charged per person.
In smaller parts of the country, it's anywhere from €1 and €2, but it can get up to €4 or €5 in big cities like Rome and Milan. It's typically listed on the menu so if you check beforehand, and you won't be caught by surprise.
There will also likely be a "Servizio" charge which replaces the tip more or less. It's often found in areas that are heavily visited by tourists such as Rome, Venice, the Amalfi Coast, and Florence.
It's usually between 10% to 20% and can also be found listed on the menu.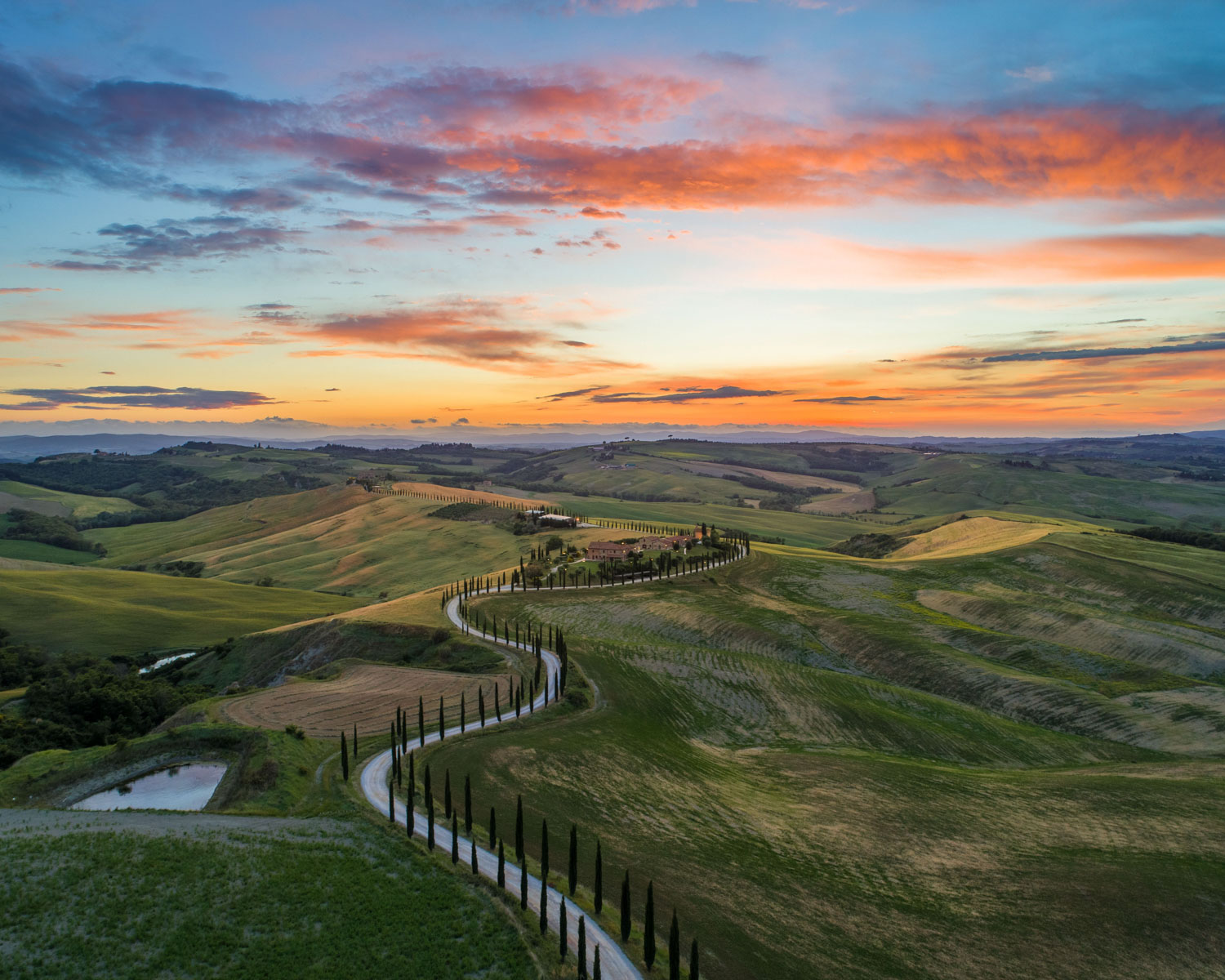 Vineyards in Tuscany
Try the Wine
If you're a wine lover like me, you can't go to Italy and not try some of the regional wines! It is home to one of the world's best wine regions, Tuscany, after all.
When in doubt, order the house wine from your waiter or if you're interested in learning more, book a wine tour to Tuscany.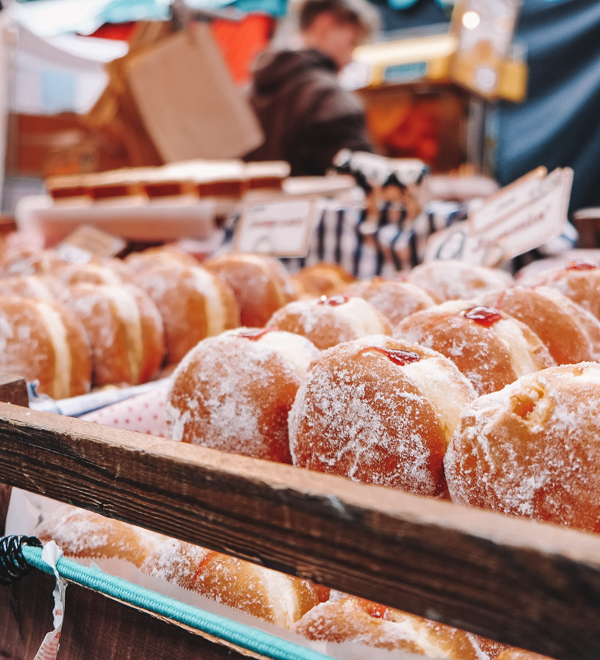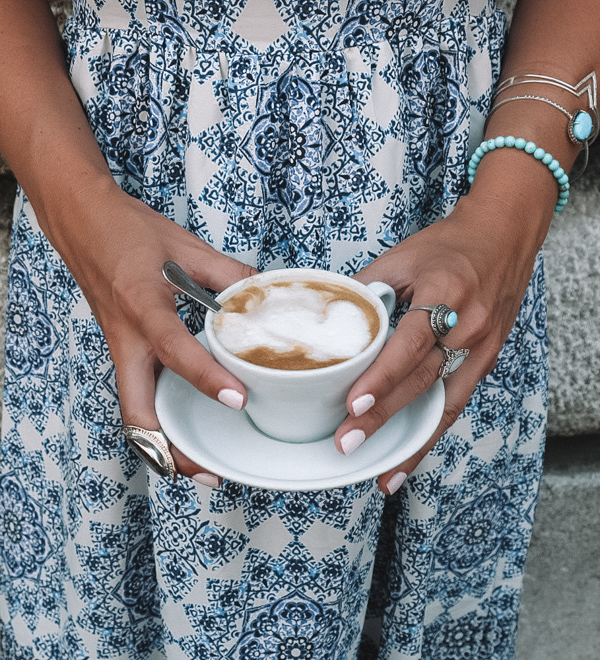 Breakfast Etiquette
Forget everything that you know about breakfast. You won't be eating eggs, sausage, bacon, or hash browns in Italy.
The customary Italian breakfast consists of a cappuccino and a brioche (which is what Italians call a croissant). 
In the mornings, you might also hear Italians say, "Let's go to the bar." They mean a cafe for a cup of coffee, not a pub or cocktail bar.
If you want a coffee with your breakfast, order a caffe latte, not a latte. A latte is going to come out as a warm glass of milk, not the delicious milky coffee beverage you get elsewhere.

Overall
Italy is a wonderful destination to explore. Whether it's your first time venturing abroad, or you're a seasoned traveler, these small tips will help you relax and enjoy your vacation like a true Italian! Buongiorno!


Do you have any tips for visiting Italy? I'd love to read your advice for travelers as well!