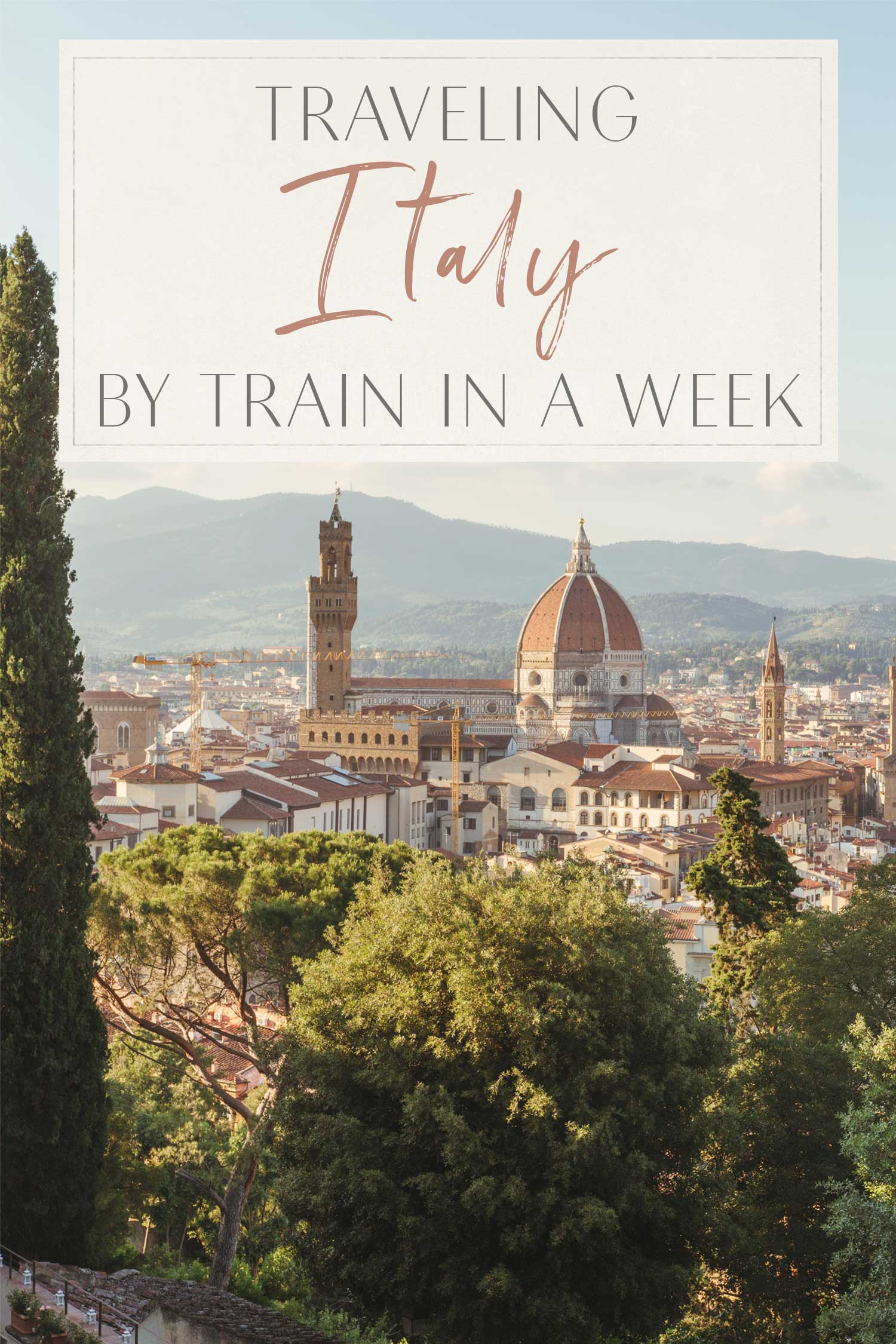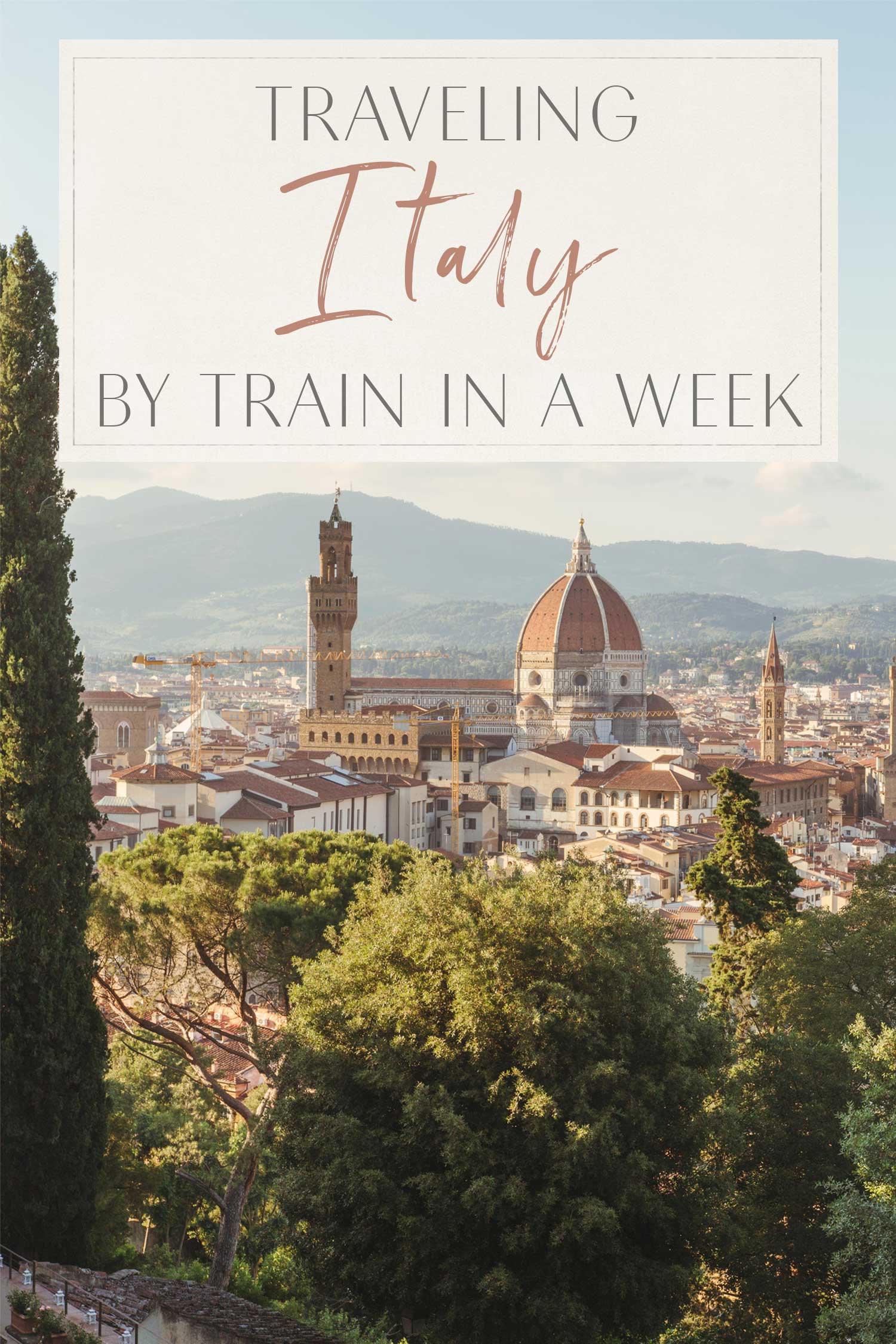 Updated: December 2019
As a nation that was once made of smaller states and kingdoms, Italy is a country that has some very strong regional identities, which range from the traditionally wealthy northern cities down to poorer regions in the south.
Italy is one of the most visited countries in Europe because of the range of destinations and unique experiences you can have within its borders. To get a taste of what the different regions of Italy have to offer, and experience true Italian culture, there are many destinations to explore!
There are a ton of destinations for a week in Italy, so if you have a week to spend in Italy, you are bound to find some places that fascinate you and inspire you to want to explore, and here are a few suggestions to inspire your Italian trip.
Here are my tips for traveling Italy by train in a week!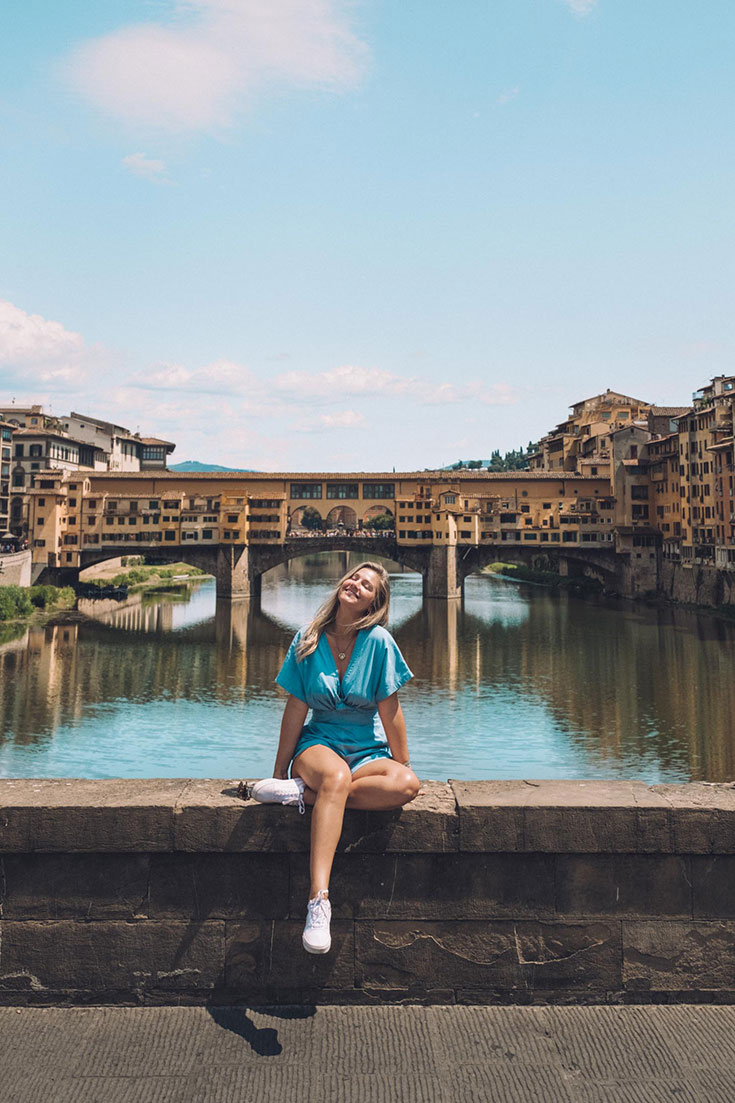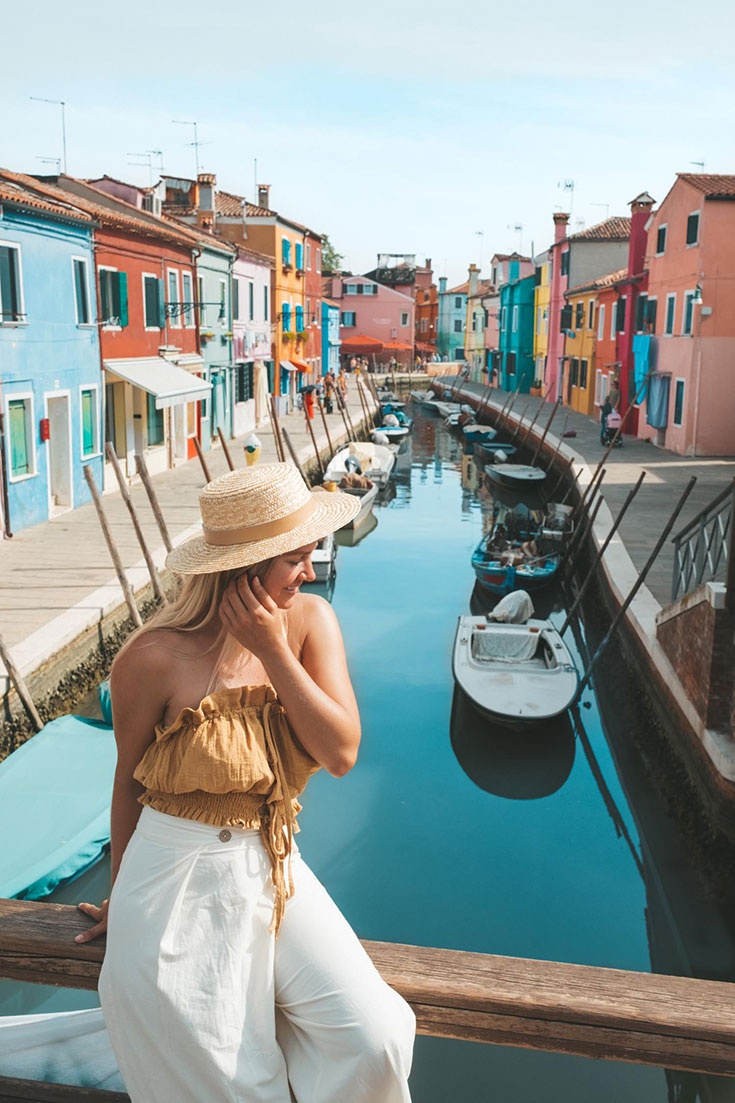 Traveling Around Italy by Train
Italy is a vast country, but also very accessible with many modes of transportation. One of the easiest ways to get around, and connect all these destinations if your itinerary allows, is to travel by train.
Europe has an extensive and travel-friendly train system, and you can purchase a rail pass that allows you to make reservations on regional and high-speed trains to travel through Italy. The best way to book your train tickets is to purchase a rail pass.
With a rail pass, you still have to make reservations on most train trips because they fill up, but tickets come at a substantially discounted price most of the time if you have a rail pass.
Helpful Tip: If you plan on taking more than 2-3 trips, it will save you money on your journey, but you will need to purchase your rail pass online before your trip!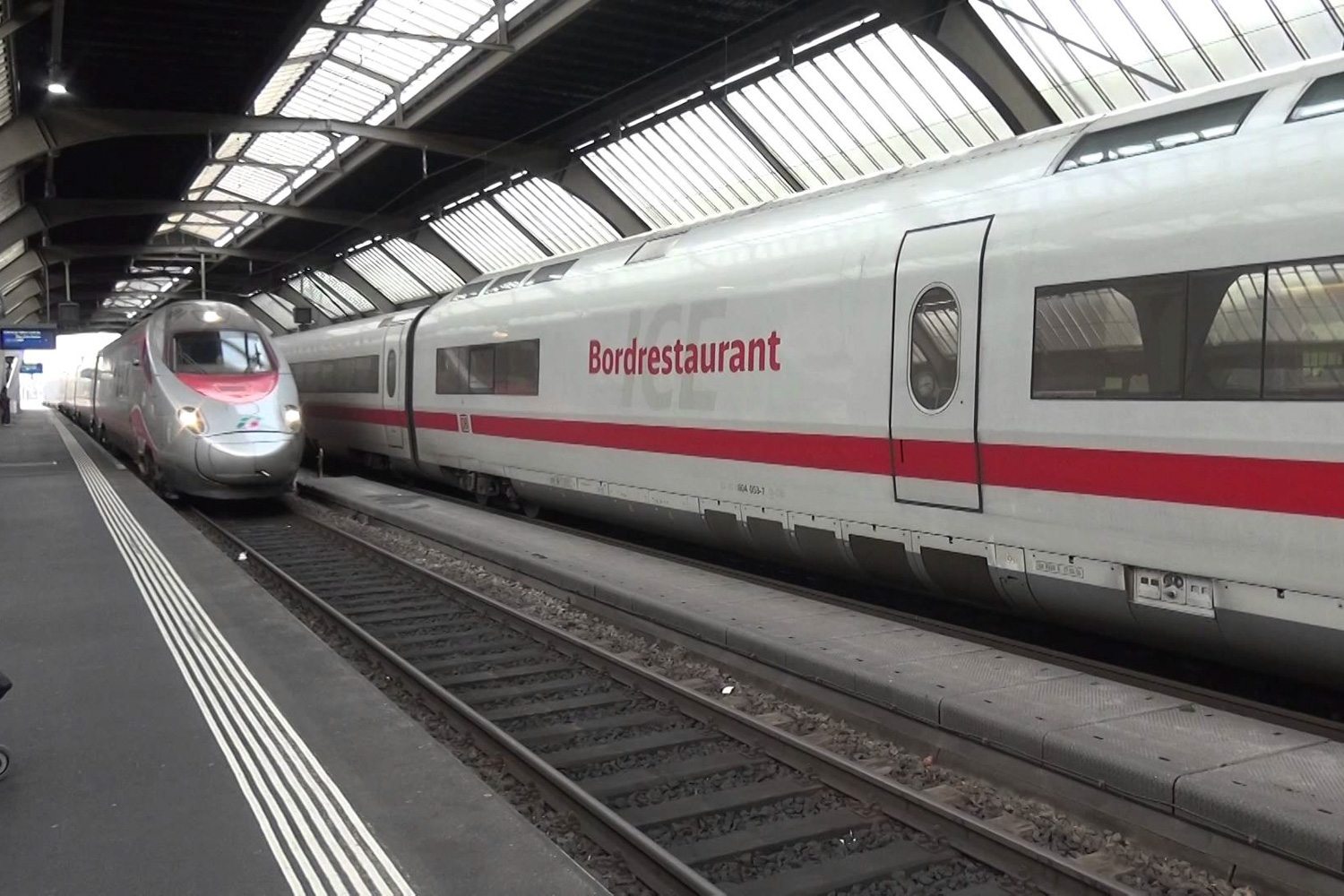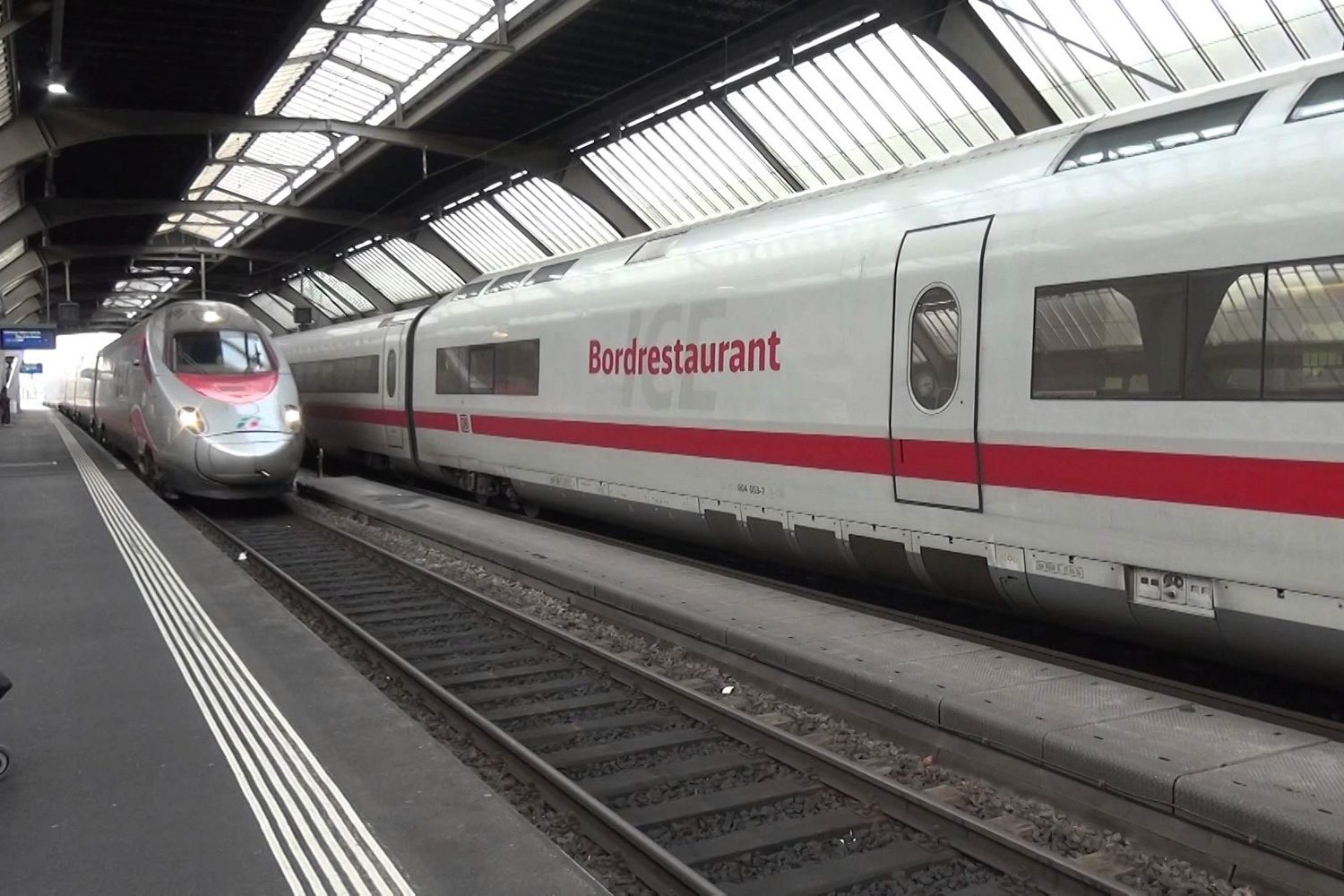 Italy by Train Itinerary
It is always best to map out your trip and see what the most logical route would be to connect your destinations.
I've compiled the most popular (and my favorite) destinations in Italy, and while it is possible to visit all in a week, I would suggest picking 2 or 3 cities that interest you the most and spend more time in each destination.
NOTE: This is just a sample itinerary. You can always do this route from north to south OR south to north!

Start in Venice
Venice (Mestre) to Florence (S.M.N Station)
Travel Time: Approx 2 Hours on High-Speed Train
Florence (S.M.N.) to Rome (Termini)
Travel Time: Approx 1 1/2 Hours on High-Speed Train
Rome (Termini) to Pompeii (Villa dei Misteri)
This trip actually requires two different trains- the first leg is taking a high-speed train out of Rome to Naples (Napoli Centrale station). The second train leaves from Napoli Centrale (underground platforms of Circumvesuviana commuter rail) to Pompei.
Travel Time: Approx 2 1/2 Hours with Waiting Time
Pompeii (Villa dei Misteri) to the Amalfi Coast (Sorrento)
The most common train to the Amalfi Coast is by the local Circumvesuviana commuter line (slower) train into Sorrento.
Travel Time: Approx 50 Minutes on Local Train
End in the Amalfi Coast 

Explore the Canals of Venice
Venice is located in northern Italy on the Adriatic coast, and is one of the most iconic cities in the world, with amazing canals that link the series of islands on which the city is built.
The Basilica di San Marco and the Doge's Palace are among the most remarkable sights to enjoy in the city, and you can also visit the excellent museums in Venice if Italian architecture and history interest you.
Helpful Tip: While being rowed by a singing gondolier may be prohibitively expensive these days, you can purchase a daily travel card for the water buses to explore the islands.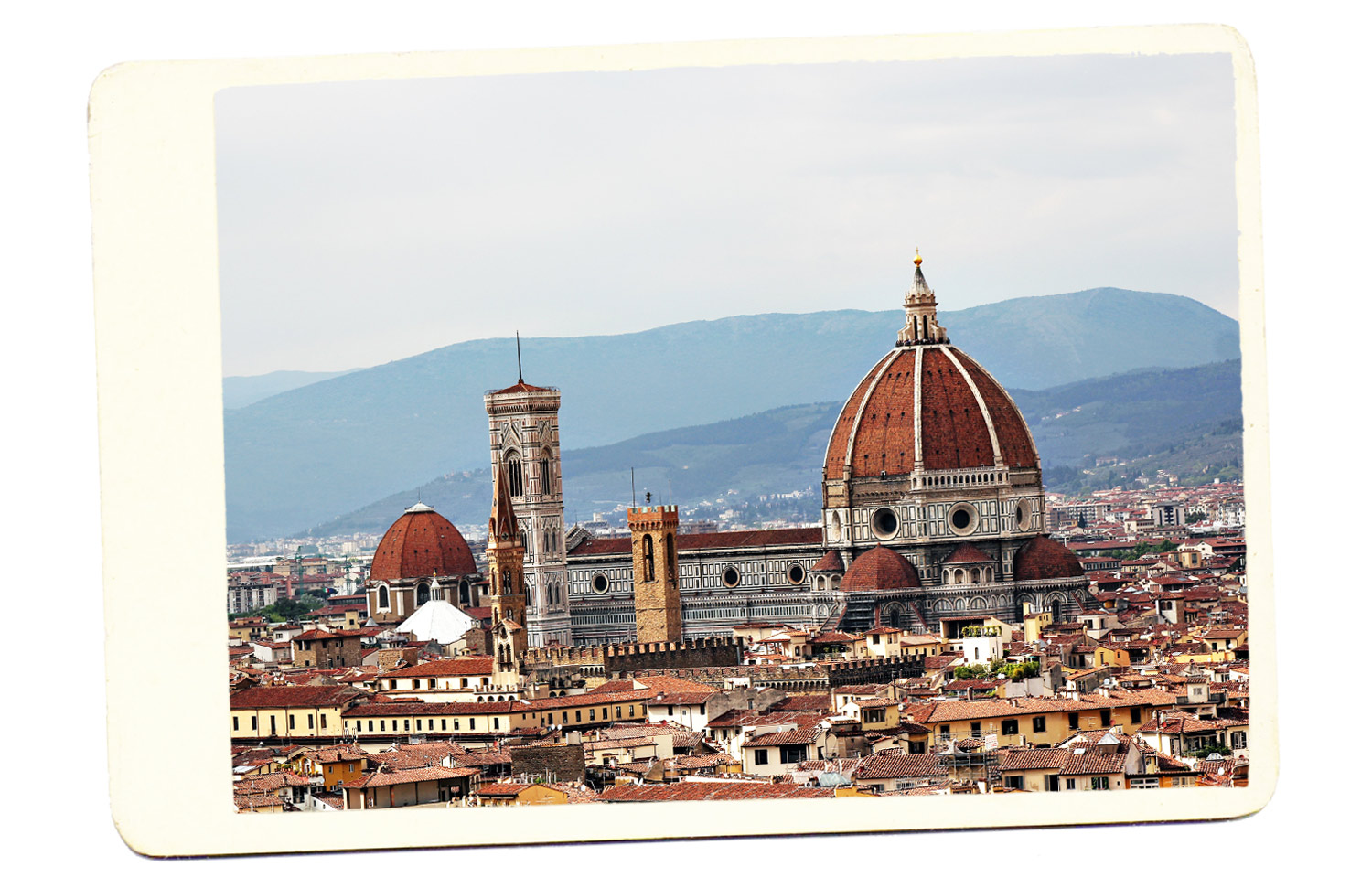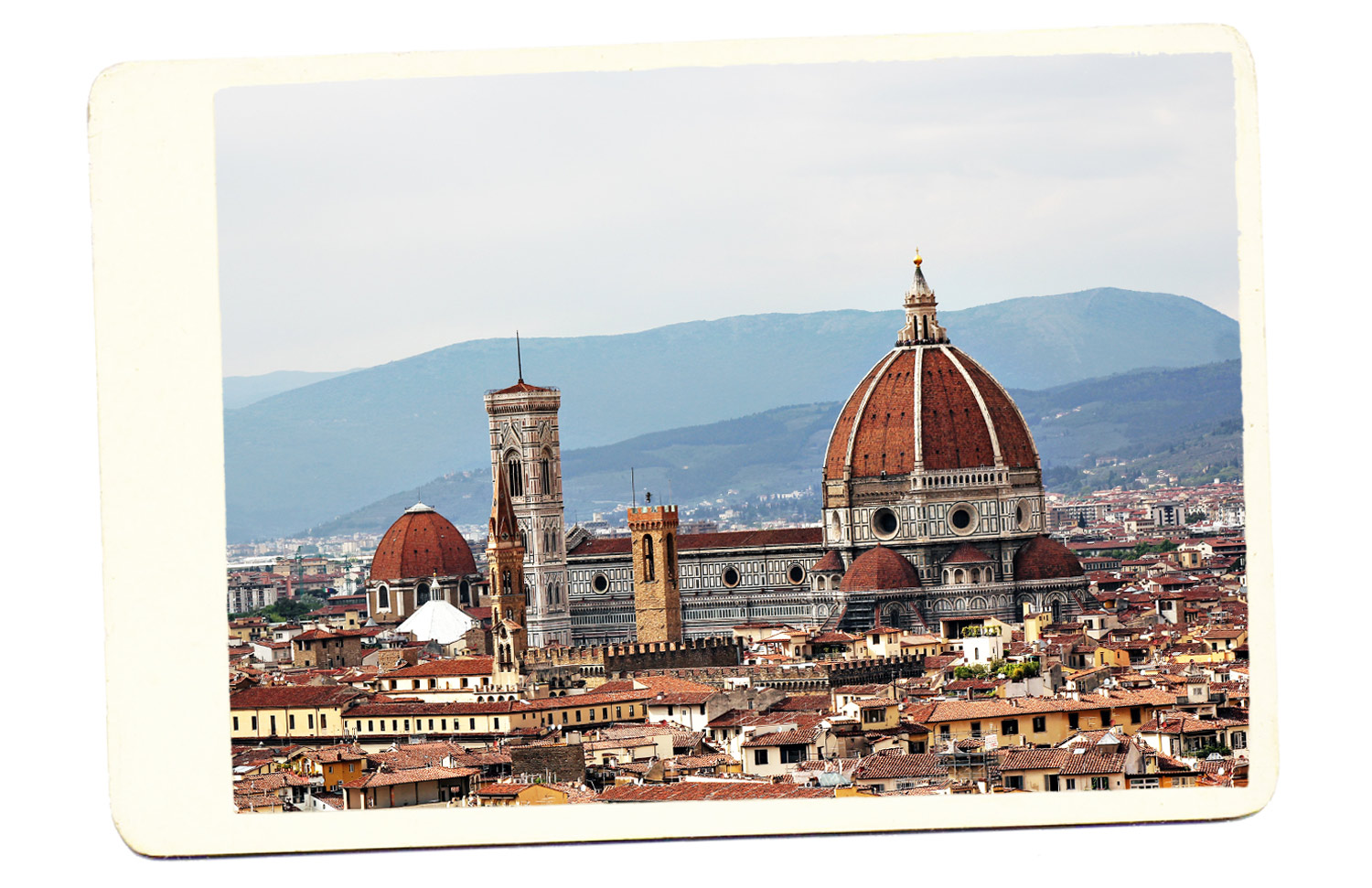 Walk the Streets of Florence
Florence is a beautiful city, full of Renaissance architecture, art and history, and romantic cobblestone streets. As the capital of the Tuscany region, you can find amazing food and wine, along with world-class museums.
The iconic sights of Florence are the stately Ponte Vecchio bridge and the towering Florence Duomo. If you have time to wander across the Arno River, you can get a beautiful overlook of the city from Piazzale Michelangelo!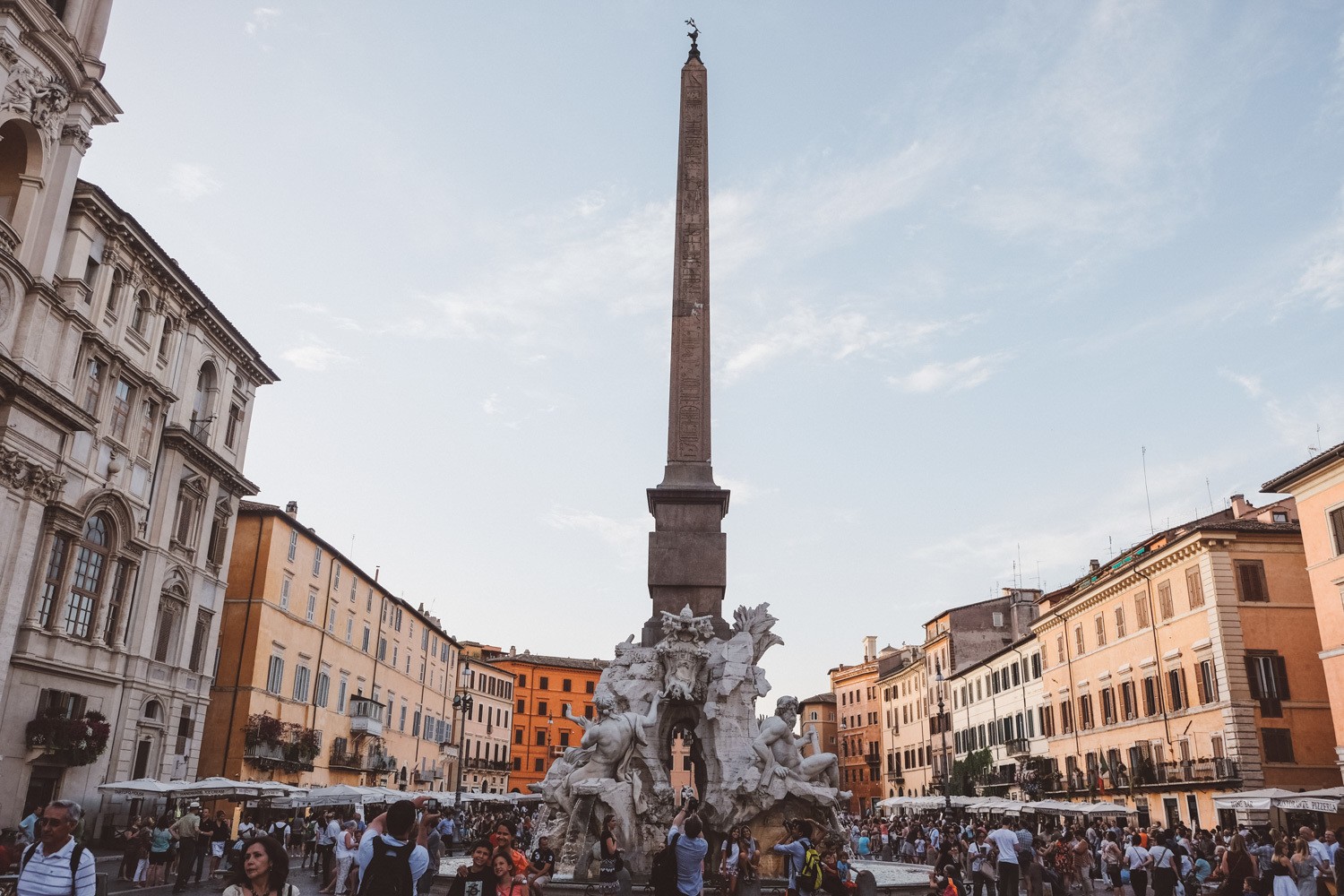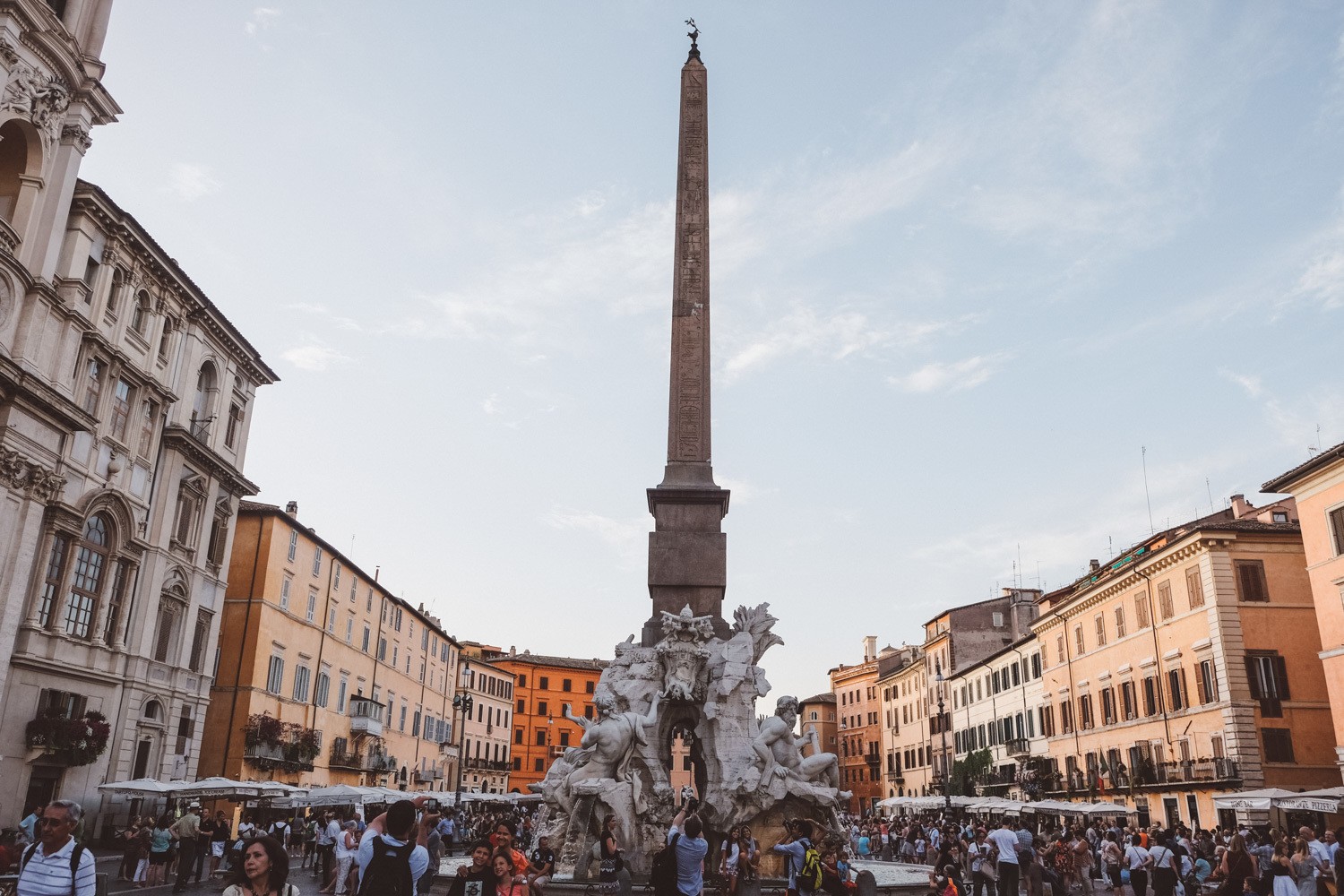 Spend a Day in Rome
This capital city one of the great cities of Europe both today and historically. Rome is home to the Vatican, the spiritual center of the Catholic faith, and a range of historic buildings dating from Ancient Rome.
The city is a beautiful place to explore, with attractive places to relax such as the square facing the Trevi Fountain and the Spanish Steps.
It is also worth exploring the cuisine of the city, and if you can get off the tourist trail into some of the local food markets, you will find some real delicacies that are truly delicious.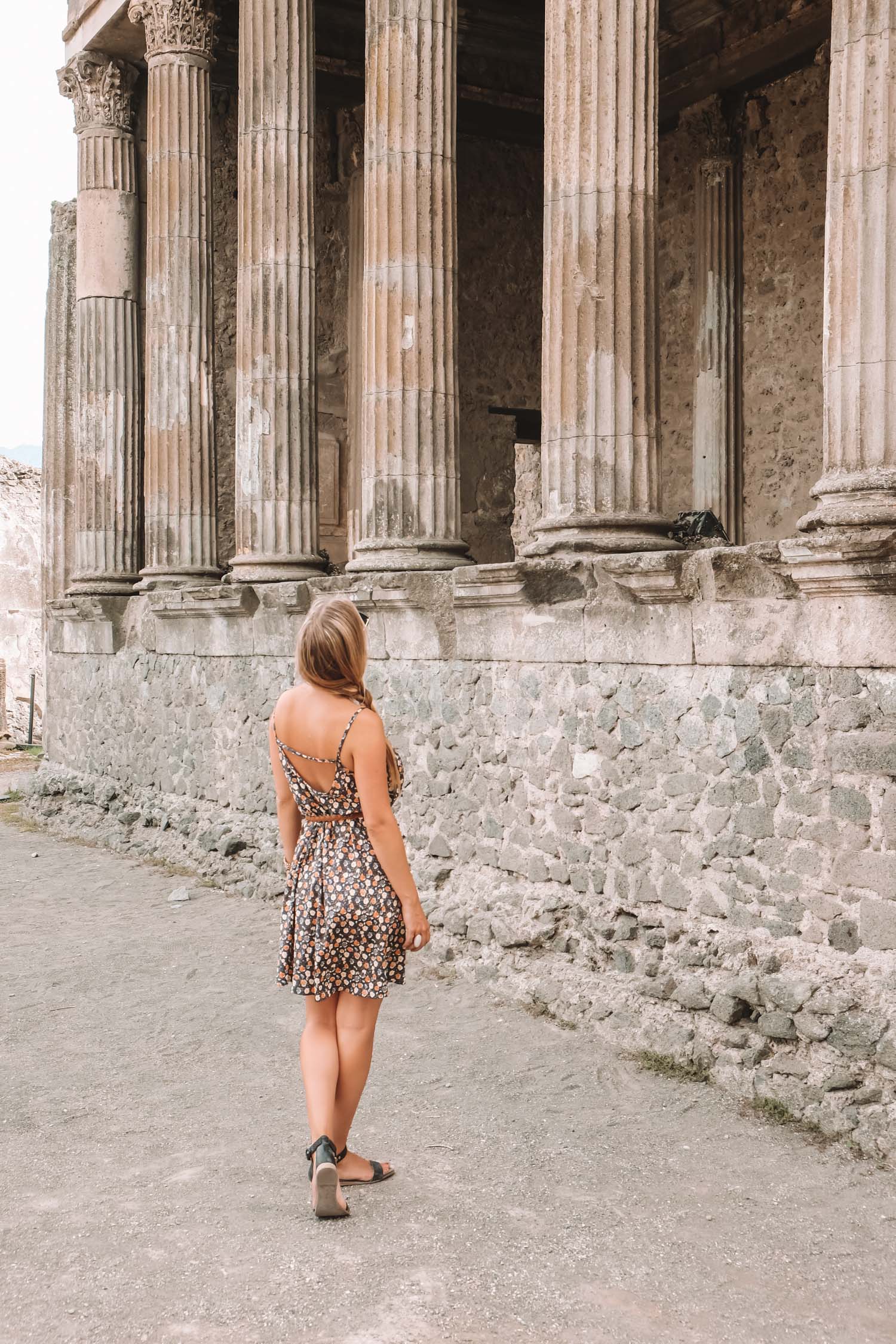 Explore Pompeii and Vesuvius
The town of Pompeii was once one of the most prosperous in the country, until a catastrophic eruption in 79AD from the nearby volcano of Vesuvius covered the town in a thick layer of ash, killing thousands, but preserving the city.
When the town was discovered, and the hardened ash was removed, the town was still in impressive condition, and if you visit the area today, you can get a deep understanding of the way of life and city as it was.
It is also possible to hike to the top of Vesuvius today, as it is relatively stable and hasn't erupted in decades. Naples is also a short train ride away if you are interested in having some of Italy's BEST pizza!

Enjoy a Ride Down the Amalfi Coast
This stretch of the Italian coast is widely considered to be one of the most beautiful in the world and is one of the top summer tourist destinations in Italy.
If you take the train into Sorrento, you also have the option to take a day trip by car or tour bus. It is an amazing drive and worth hitting the coastline to spend a day in Positano!
Check Italy train times and prices here!