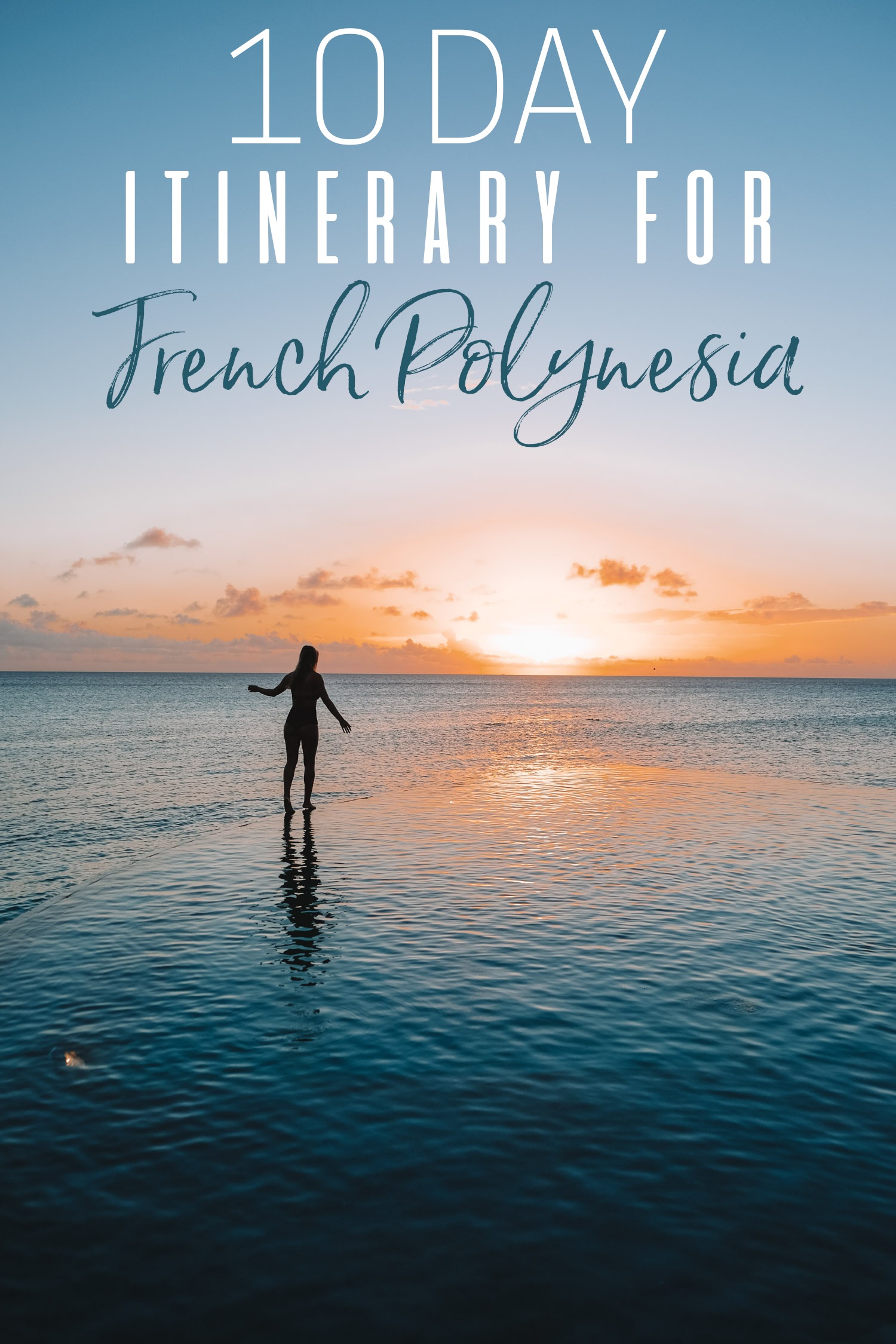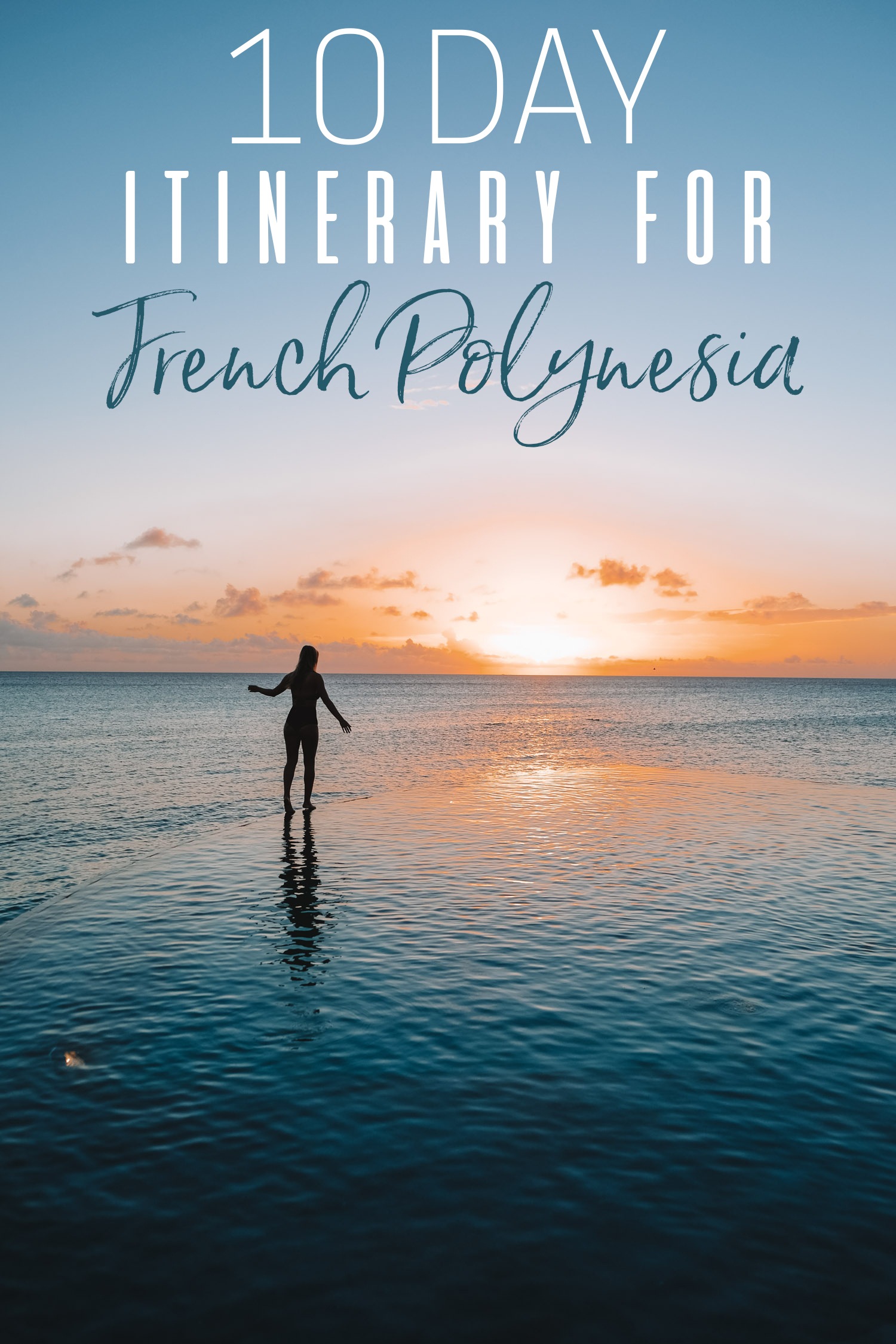 Just 8 hours west of LA, I found paradise. One of the most beautiful places in the world, French Polynesia is a beach lover's dream come true. Made up of 100 islands in the South Pacific, French Polynesia has some of the best diving and beaches on the planet.
Ready for the ultimate tropical escape? Here is my 10-day itinerary for French Polynesia.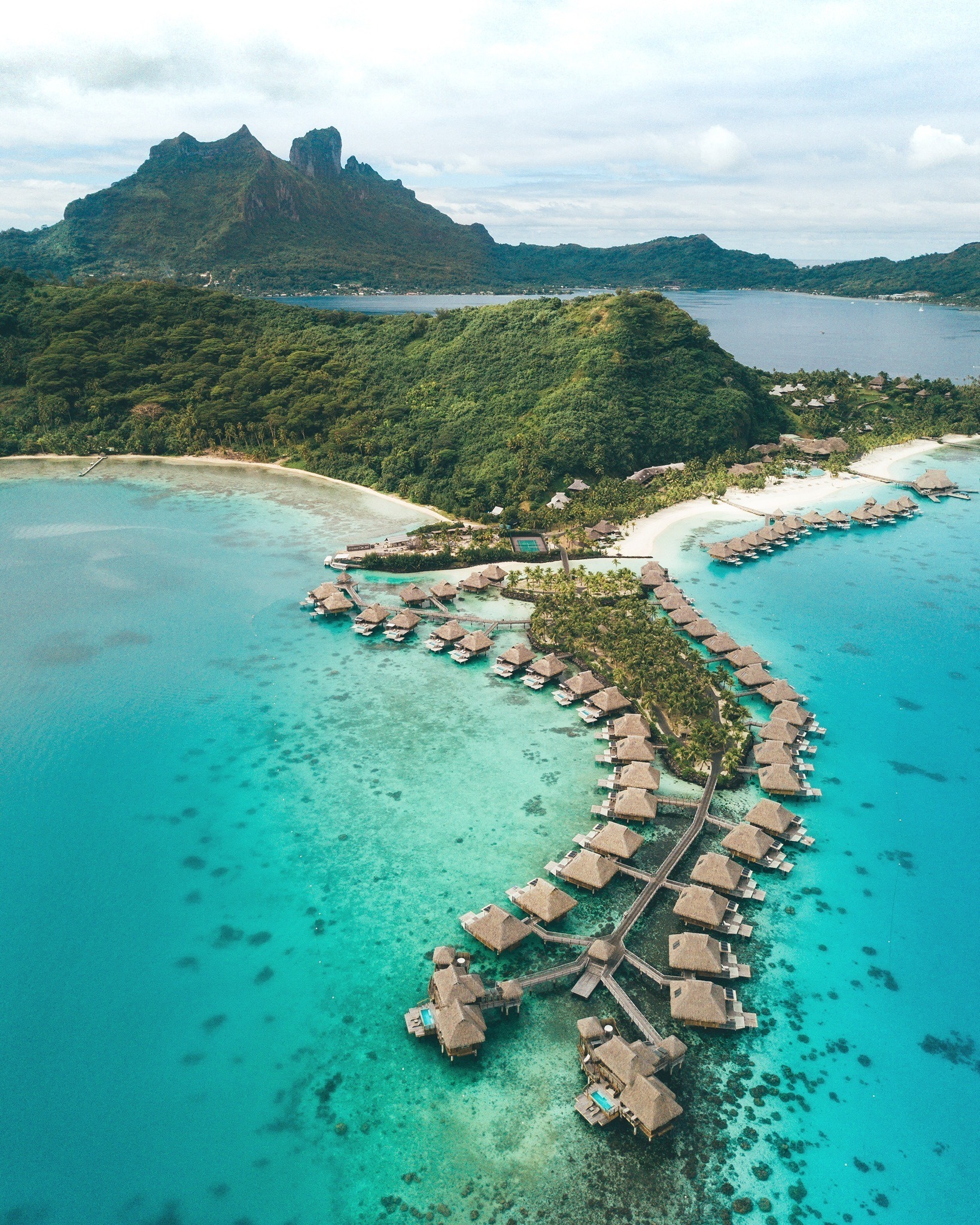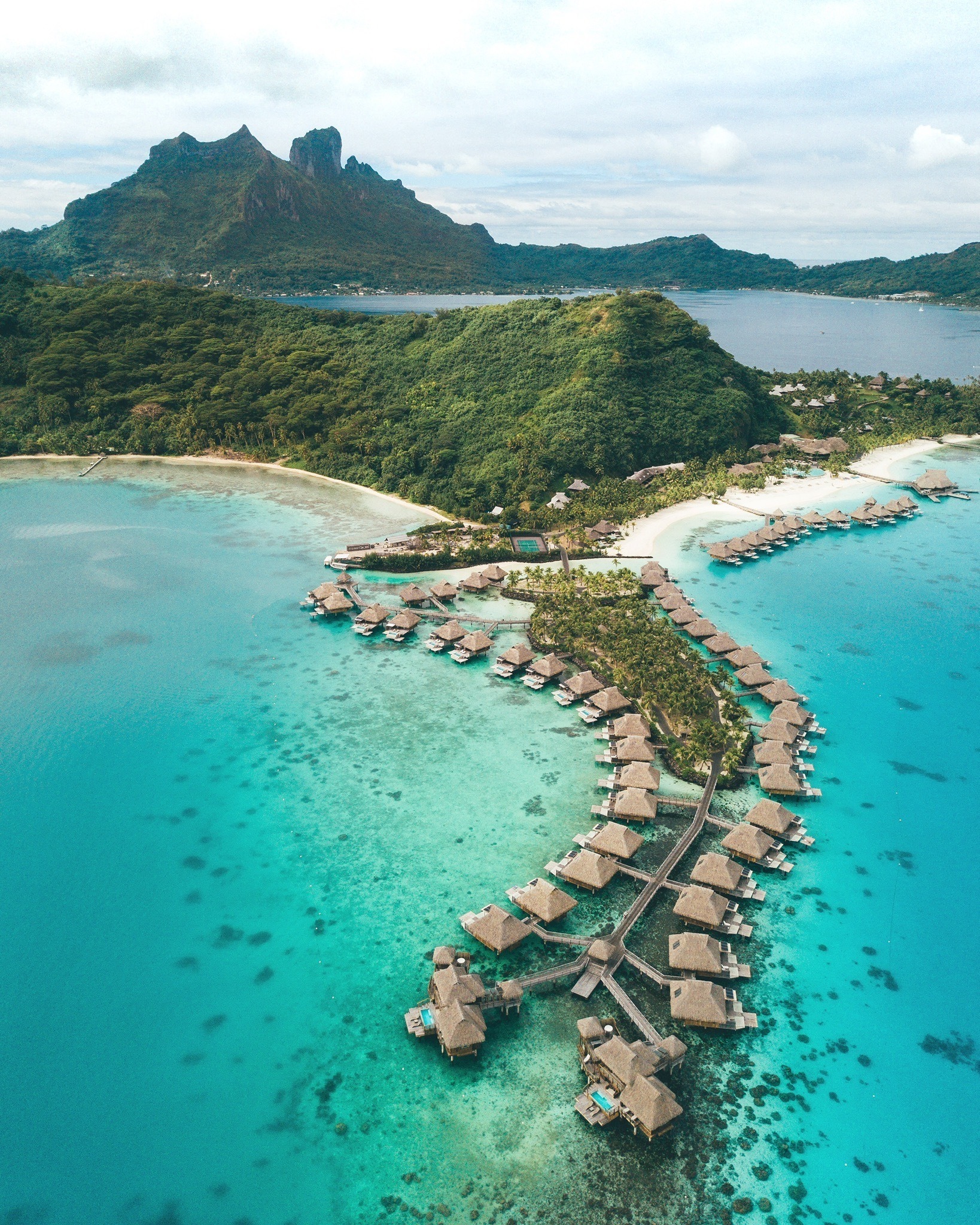 Three Nights in Bora Bora
This is the place that dreams are made of. If you want to have your mind blown the second, you step off the plane, start in Bora Bora.
With a gorgeous turquoise lagoon and a dramatic dormant volcano at the heart of the island, this island has it all. People typically arrive on French Polynesia with a flight to Tahiti onboard Air Tahiti Nui. From there, the island hopping carrier, Air Tahiti, is the go-to option.
Try to fly into Papeete overnight, then catch a morning flight to Bora Bora so you can start your day early! The properties in Bora Bora are meant for doing nothing but relaxing and treating yourself, so kick back and enjoy.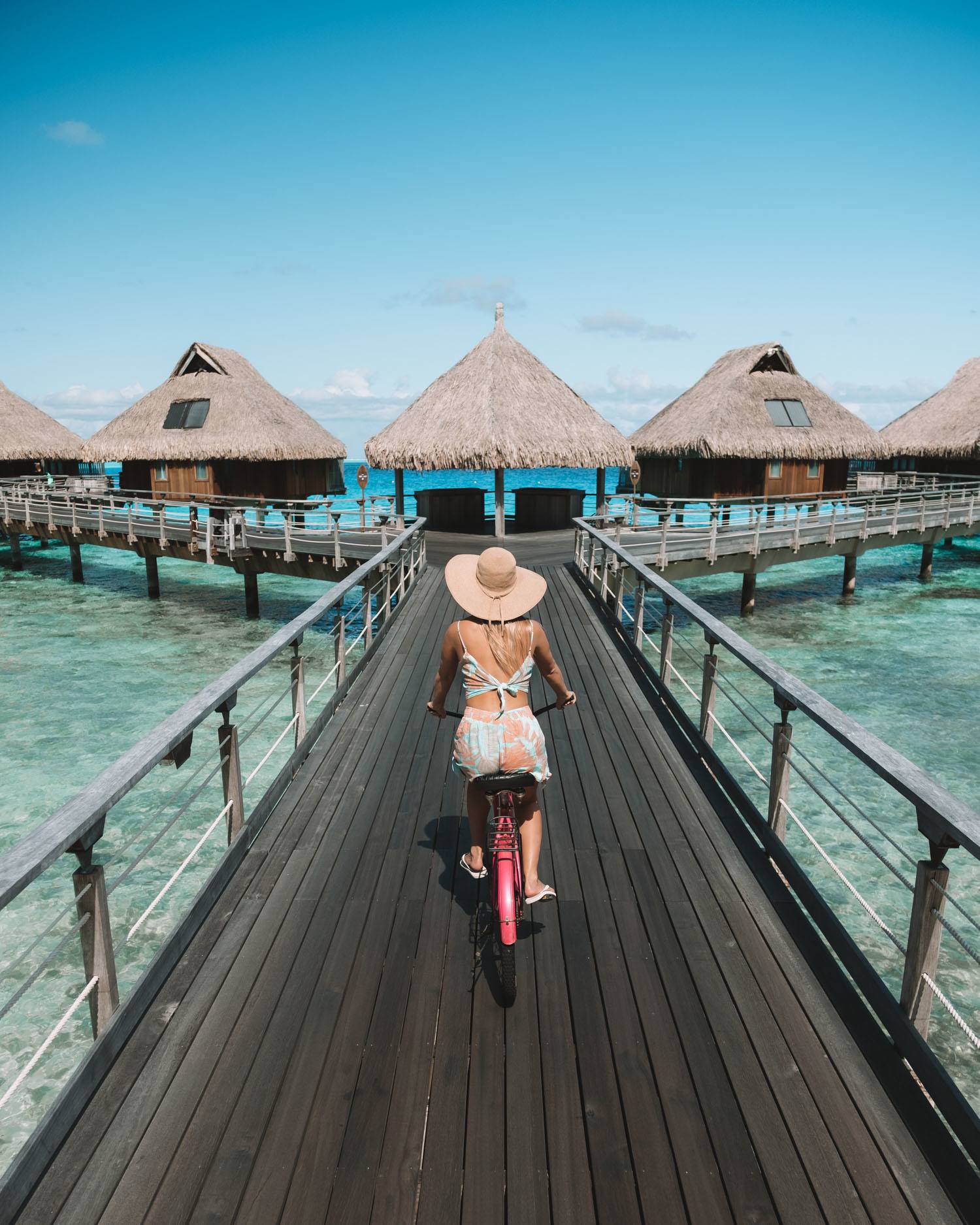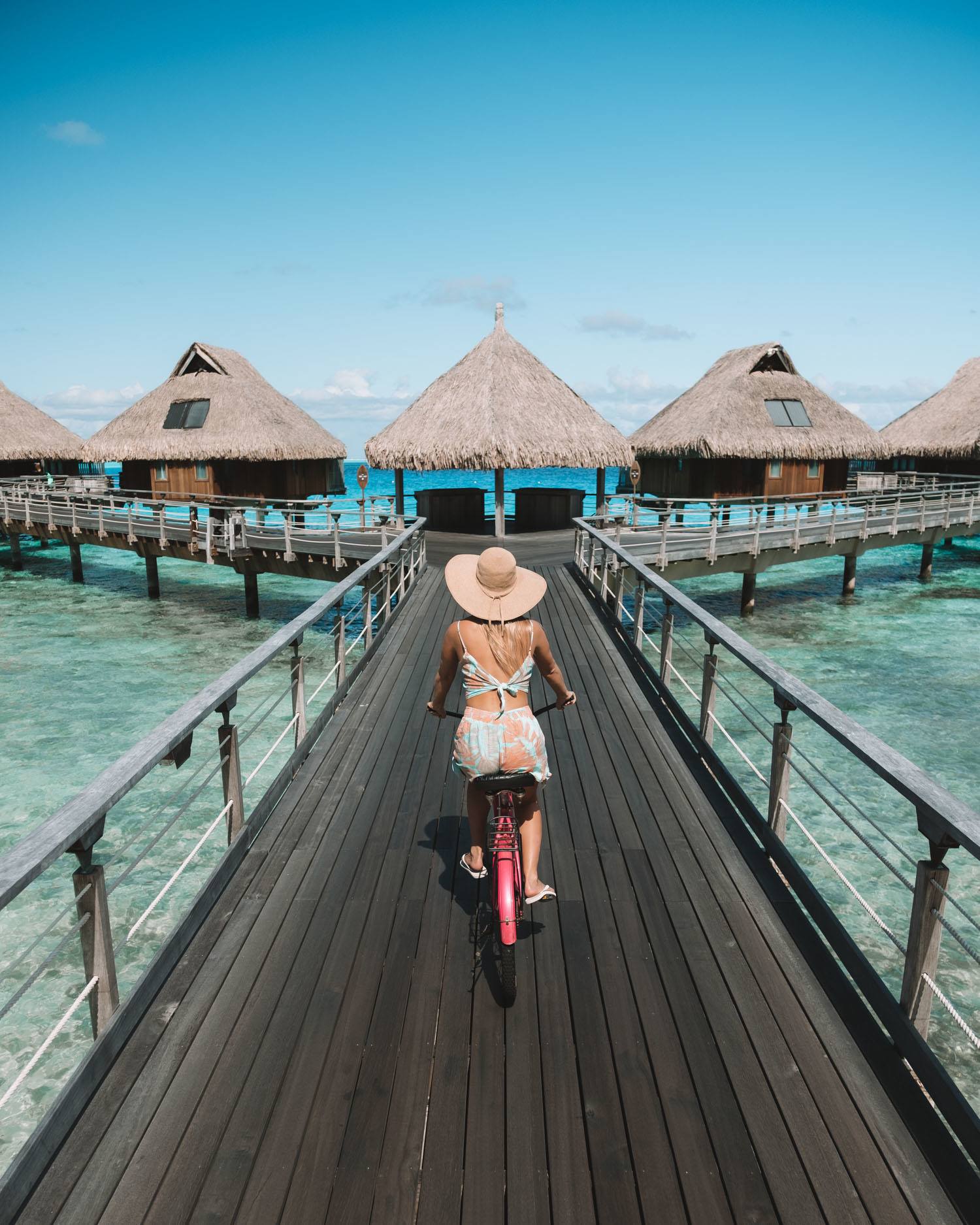 Bora Bora is a prime place for diving, snorkeling, jet-skiing, and just spending every possible moment enjoying the beautiful outdoors. This place is all about the laidback island lifestyle.
You won't find crazy nightlife, but you will find beautiful five-star resorts all over the island. The island has a range of big-name options.
You'll find luxe picks like Conrad Bora Bora Nui, where I recently spent five nights celebrating my 30th birthday, as well as more affordable picks like Intercontinental Bora Bora Le Moana and St. Regis Bora Bora. Most of the options in Bora Bora are resorts loaded with amenities, and it's easy to spend most of your days just living it up on private beaches.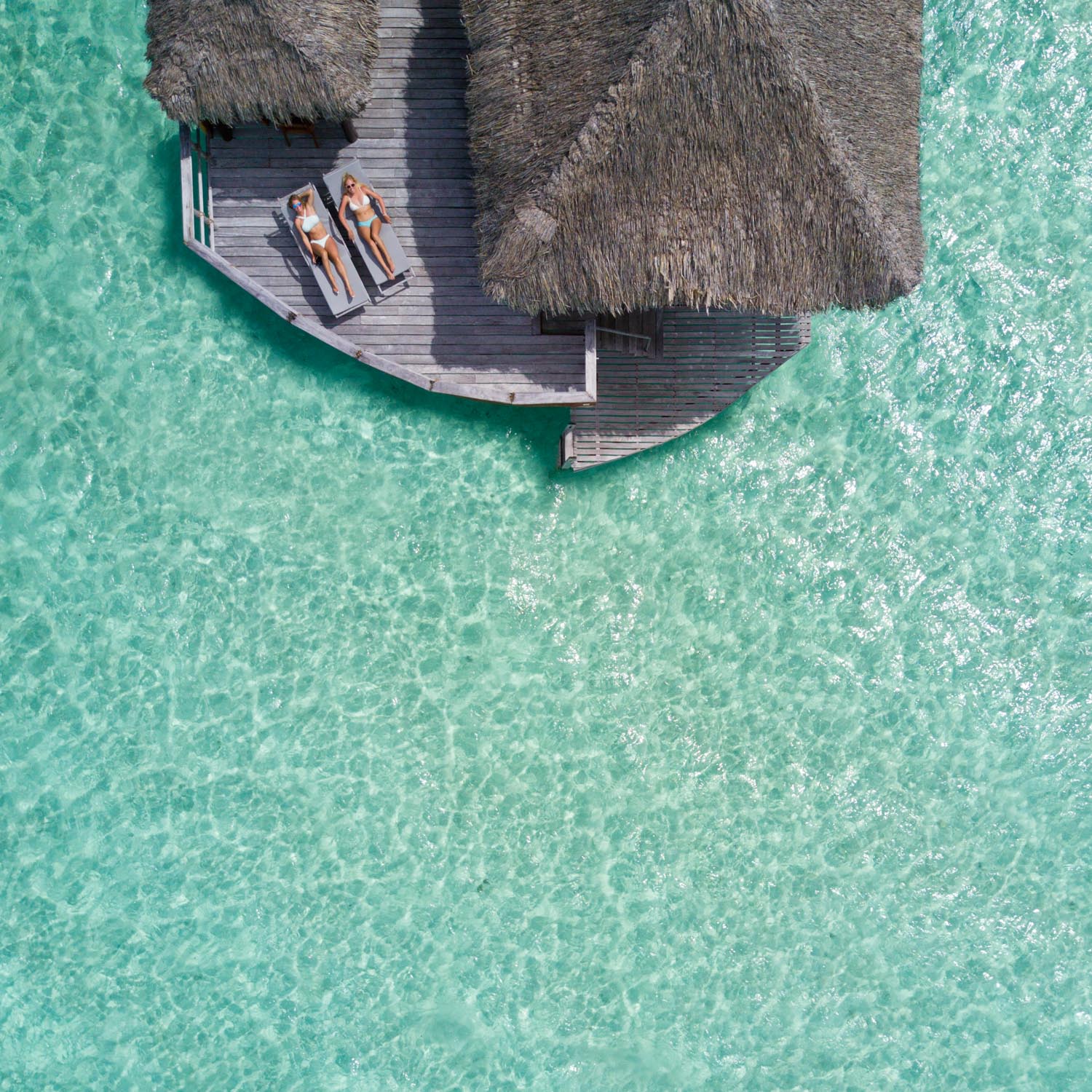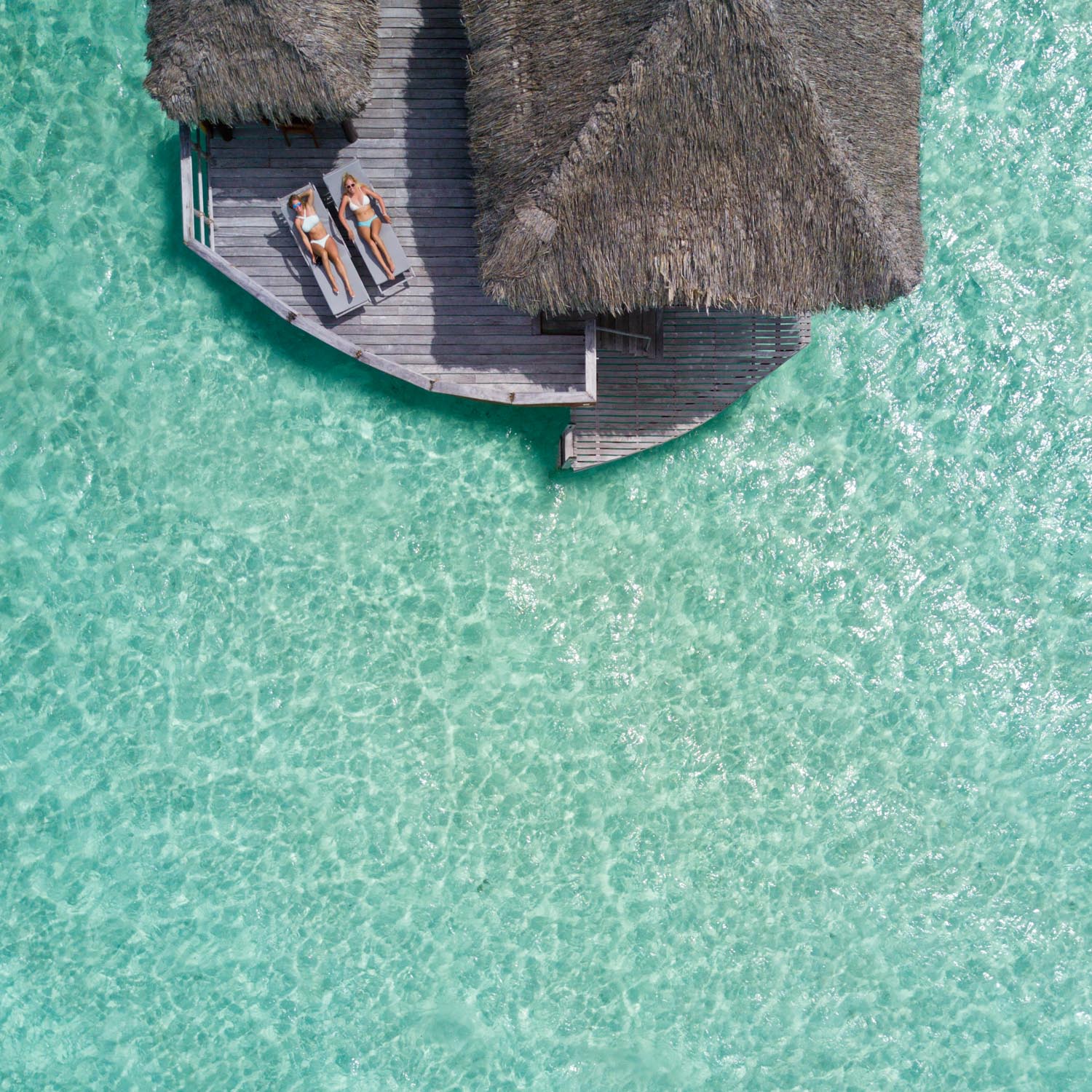 Three Nights in Le Taha'a
For a little extra dough, you can get from Bora Bora to Le Taha'a by a 15 minute, scenic helicopter flight. This saves you about half a day at the airport and maximizes your time on the islands!
Known as Vanilla Island for its fragrant fields of this lovely smelling stuff, the luxury private island of Le Taha'a is another must-see. When I stayed at Le Taha'a Island Resort & Spa, they provided us with a boat transfer (and the scenery was incredible).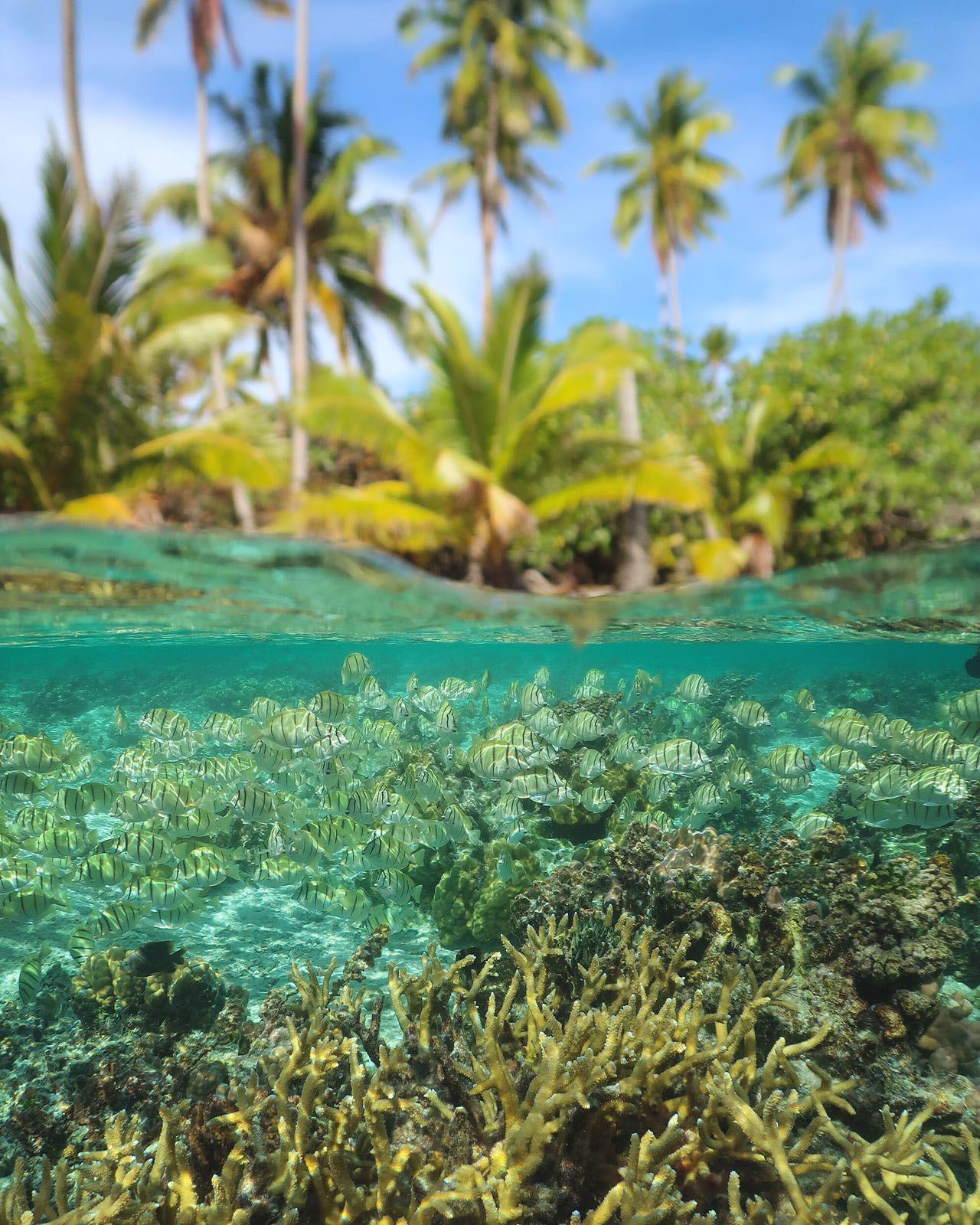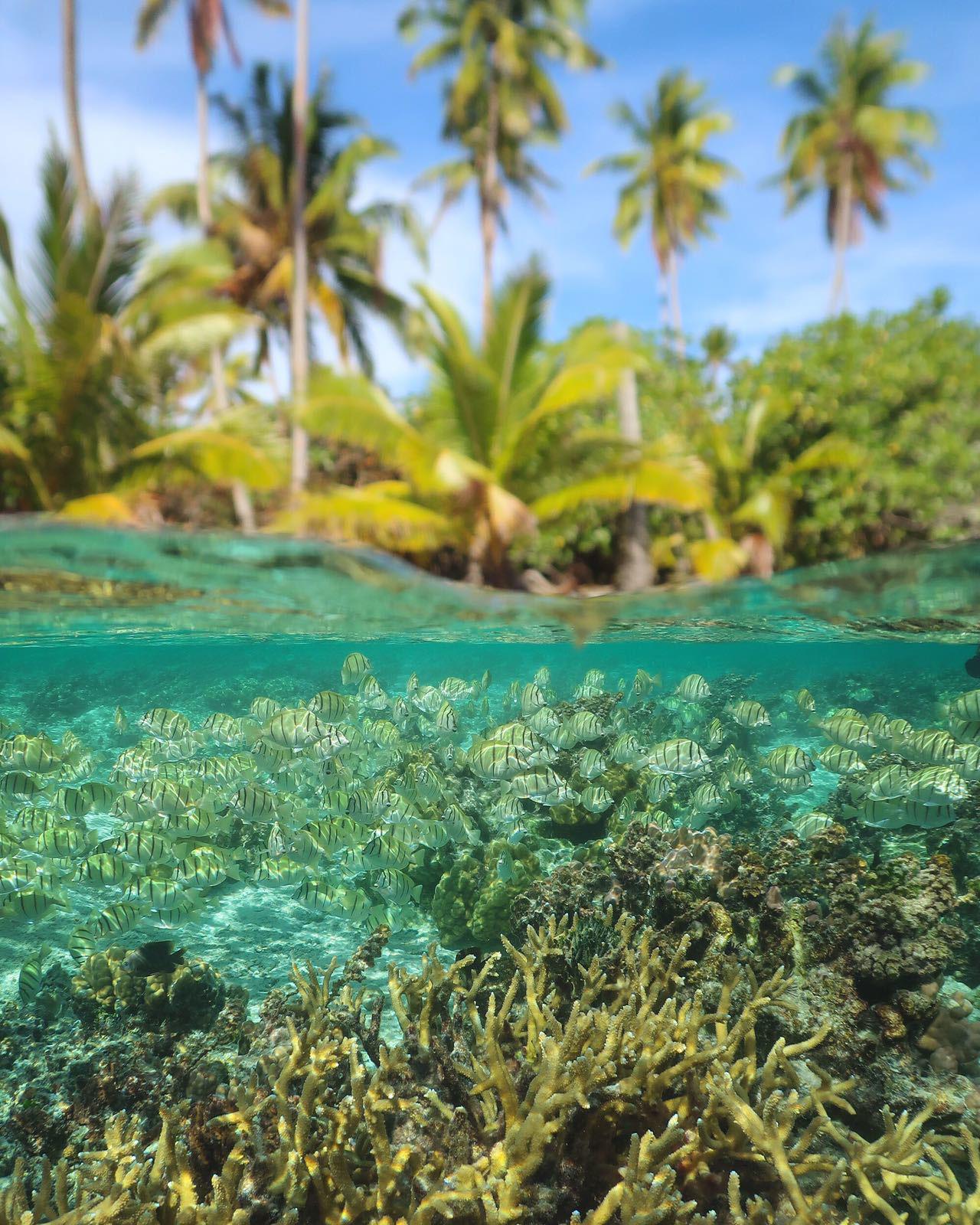 There is no airport in Taha'a, but there are a range of ferries and other chartered options if your hotel doesn't provide a transfer.
Helpful  Tip
Anytime you are island hopping, it's important to pack light. With Air Tahiti, the maximum weight carry-on luggage weight is 5 kg (11 lbs), and you can only check one 23 kg (50 kg) piece of luggage. If you're bringing diving gear or shopping as you go, you might hit those limits sooner than you'd think.
While you are there, be sure to check out the rich natural wonders of the island. The Vallee de la Vanille is a fascinating look into a vanilla plantation, while local pearl farms are cool places to learn and buy ultra-local souvenirs.
This is also a great island for snorkeling so be sure to get a view from under the sea!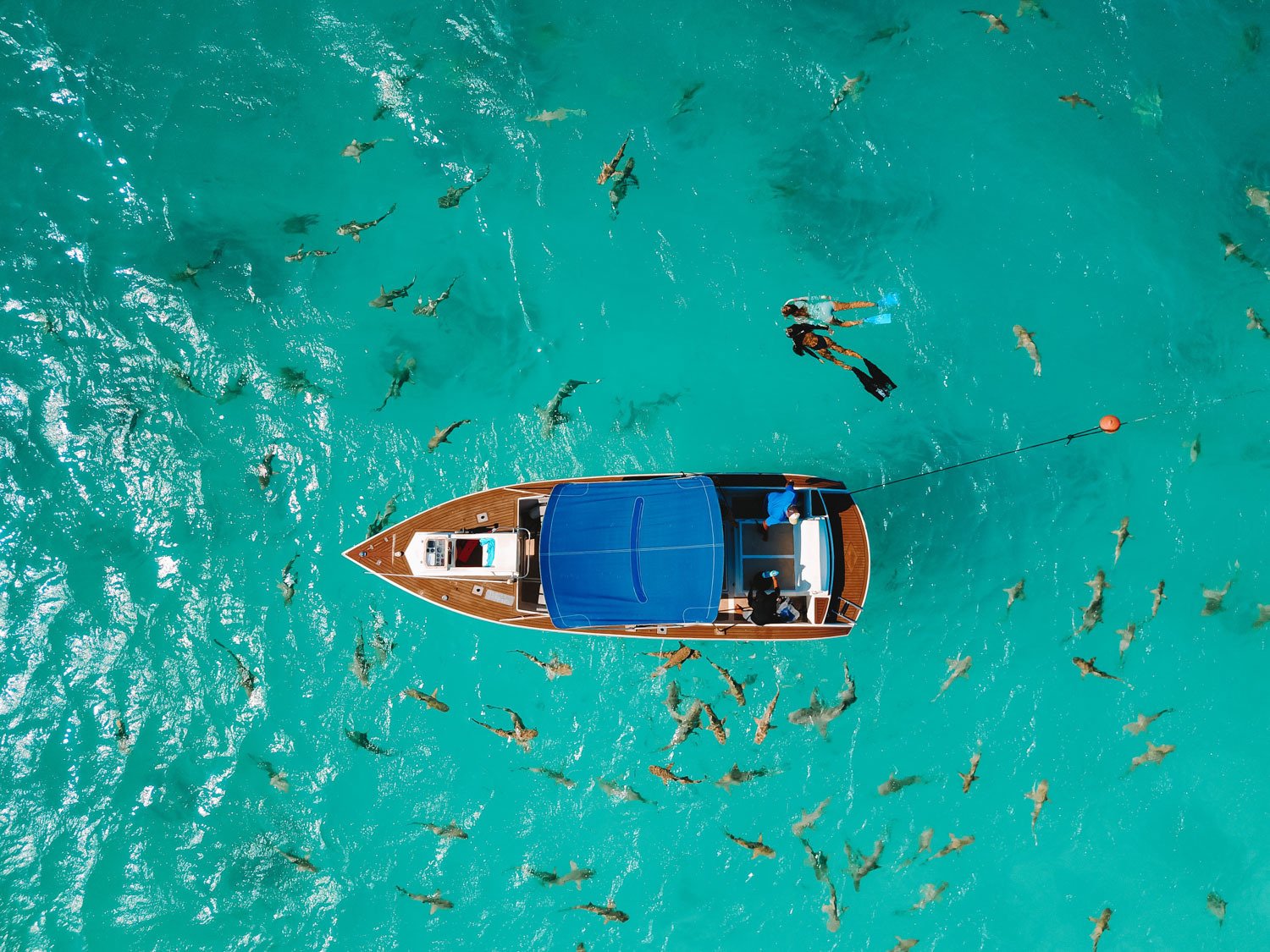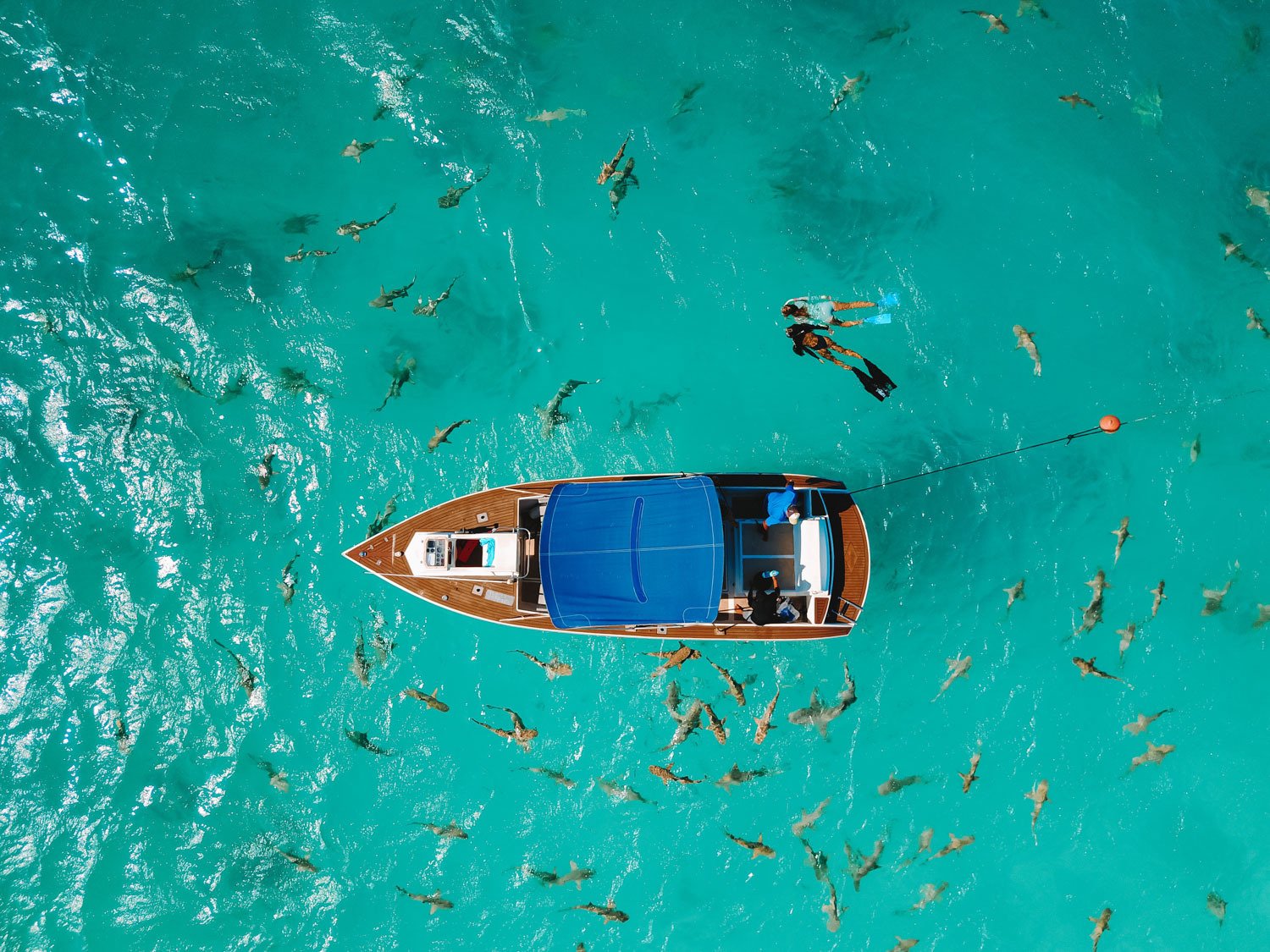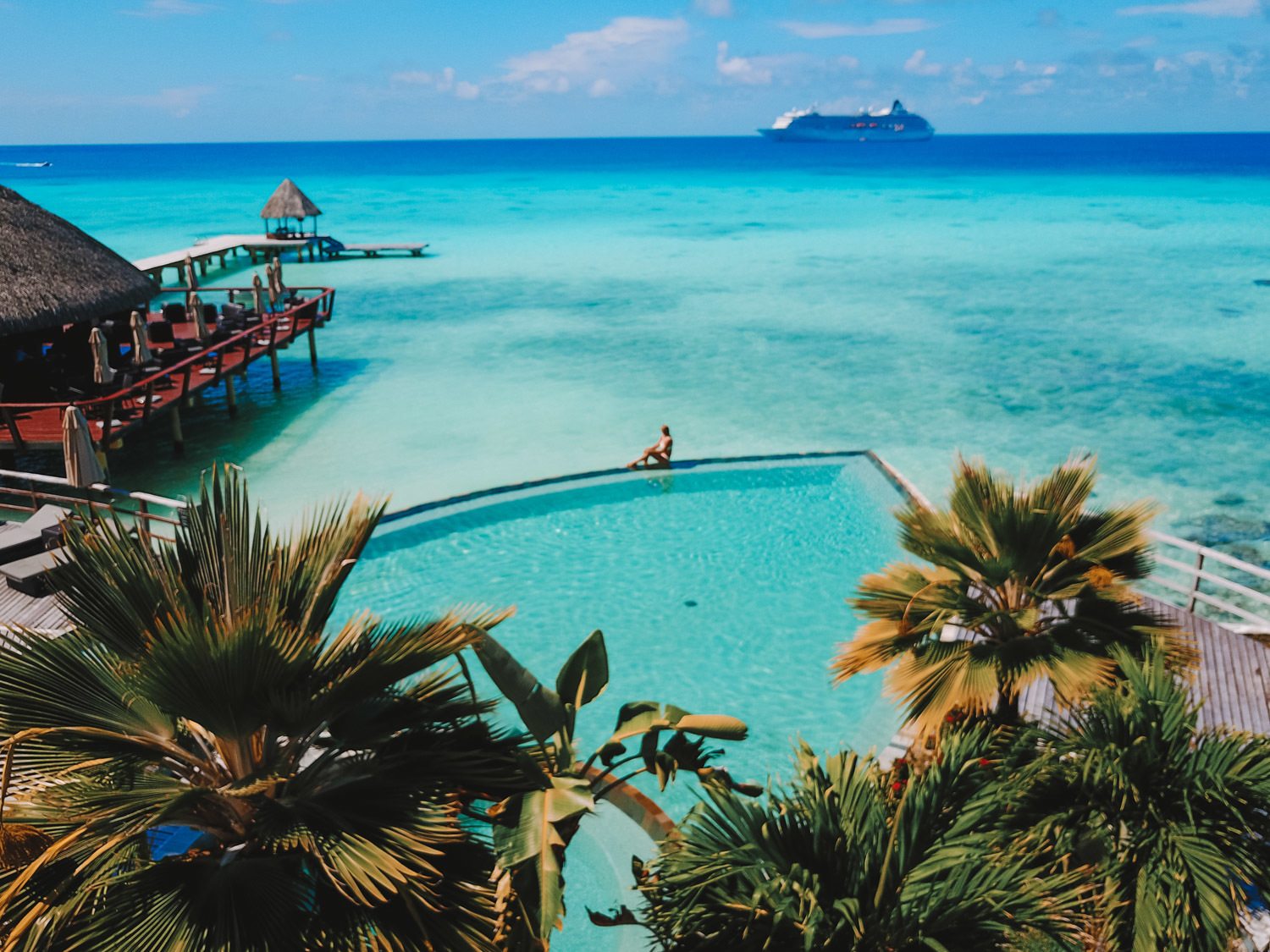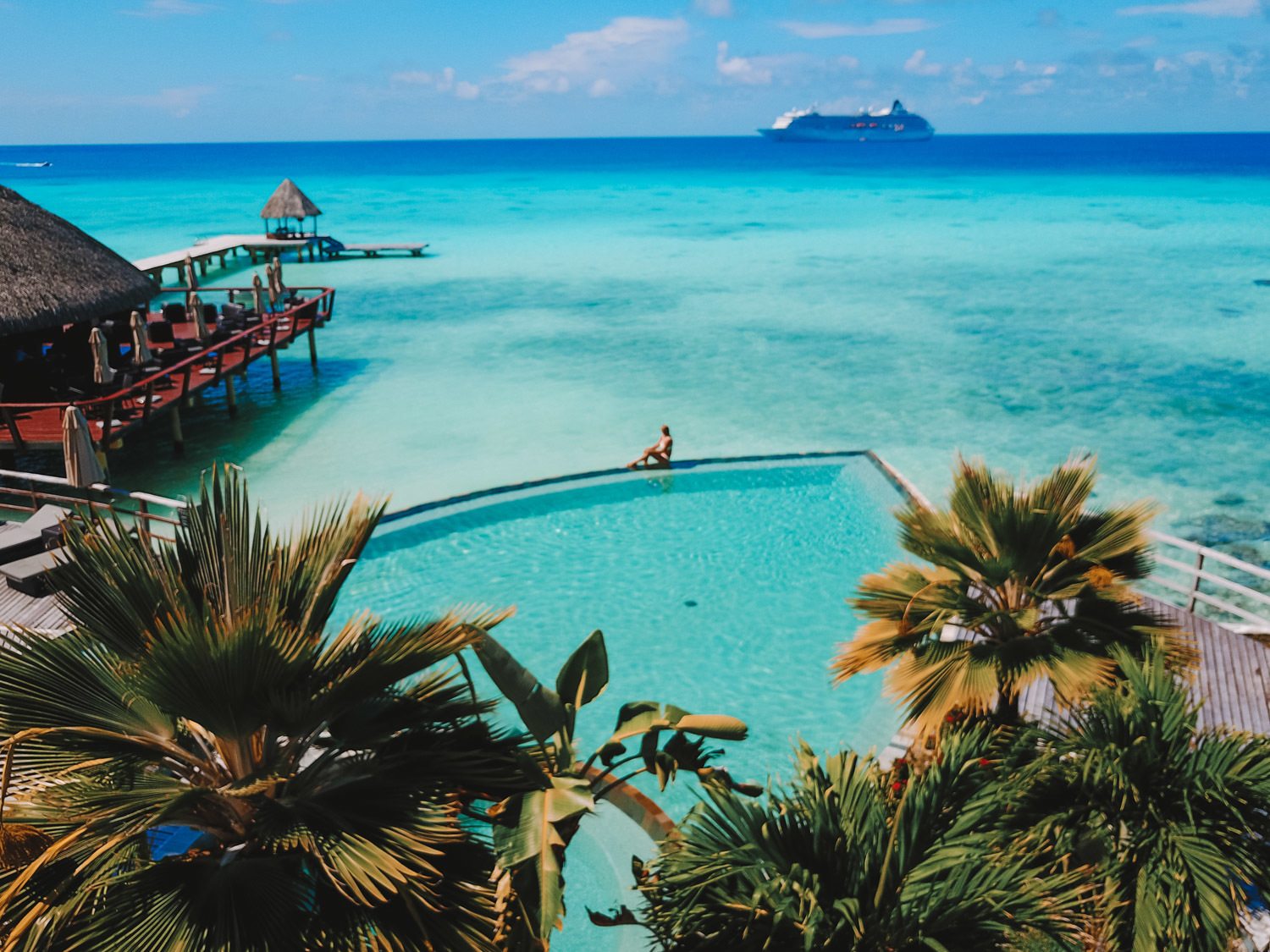 Two Nights in Rangiroa or Mo'orea
Rangiroa
One of the largest atolls in the world, Rangiroa is just over an hour flight from Bora Bora. There are flights three times a week so, while you have to plan, it's easy to organize.
Like everywhere in French Polynesia, it's all about dazzling turquoise water and lush white-sand beaches in Rangiroa. The Polynesian-French cultural fusion is one of a kind and, in addition to lazy beach days, you can take in local dances and try amazing food.
This island is all about what you can find underwater. You can snorkel or dive here, visit the blue lagoon or just take a dip in the ocean. This was one of my favorite islands because of all the unexpected adventures!
During my trip to Rangiroa, I stay in the picture-perfect Hotel Kia Ora Resort. This four-star hotel is the ultimate tropical getaway. Best of all, the diving right outside of Kia Ora is world-class. The Blue Lagoon is filled with stunning reefs and sharks.
From Rangiroa, you can take a direct flight back to Tahiti. If you opt for the island of Mo'orea instead, you can grab a quick ferry back to Papeete if you would rather not fly.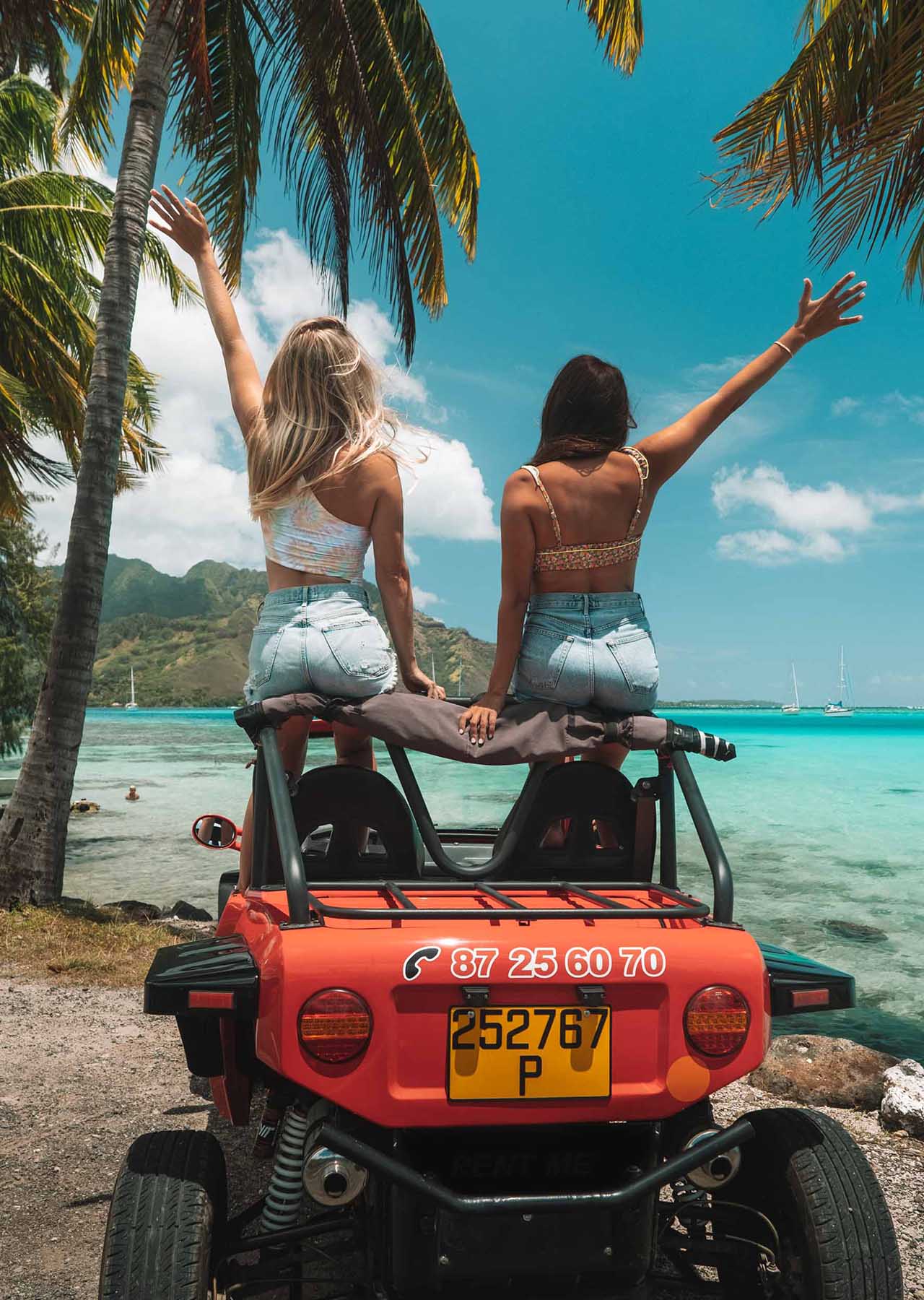 Mo'orea
During my girls' getaway to Mo'orea, we found an optimal blend of activities to be had along with chilled-out spots where we could just unwind — here are the top things to do in Mo'orea!
Mo'orea is less about honeymoons and romantic escapes you'll remember for a lifetime, and more about whale watching (during the winter season) and fun adventures. While there are lovely accommodation options in Mo'orea, it is not ultra-luxurious in the way some other French Polynesian islands are.
But, if you want to rent a beach buggy, go hiking, and have an adventurous time — it's a great addition to your itinerary!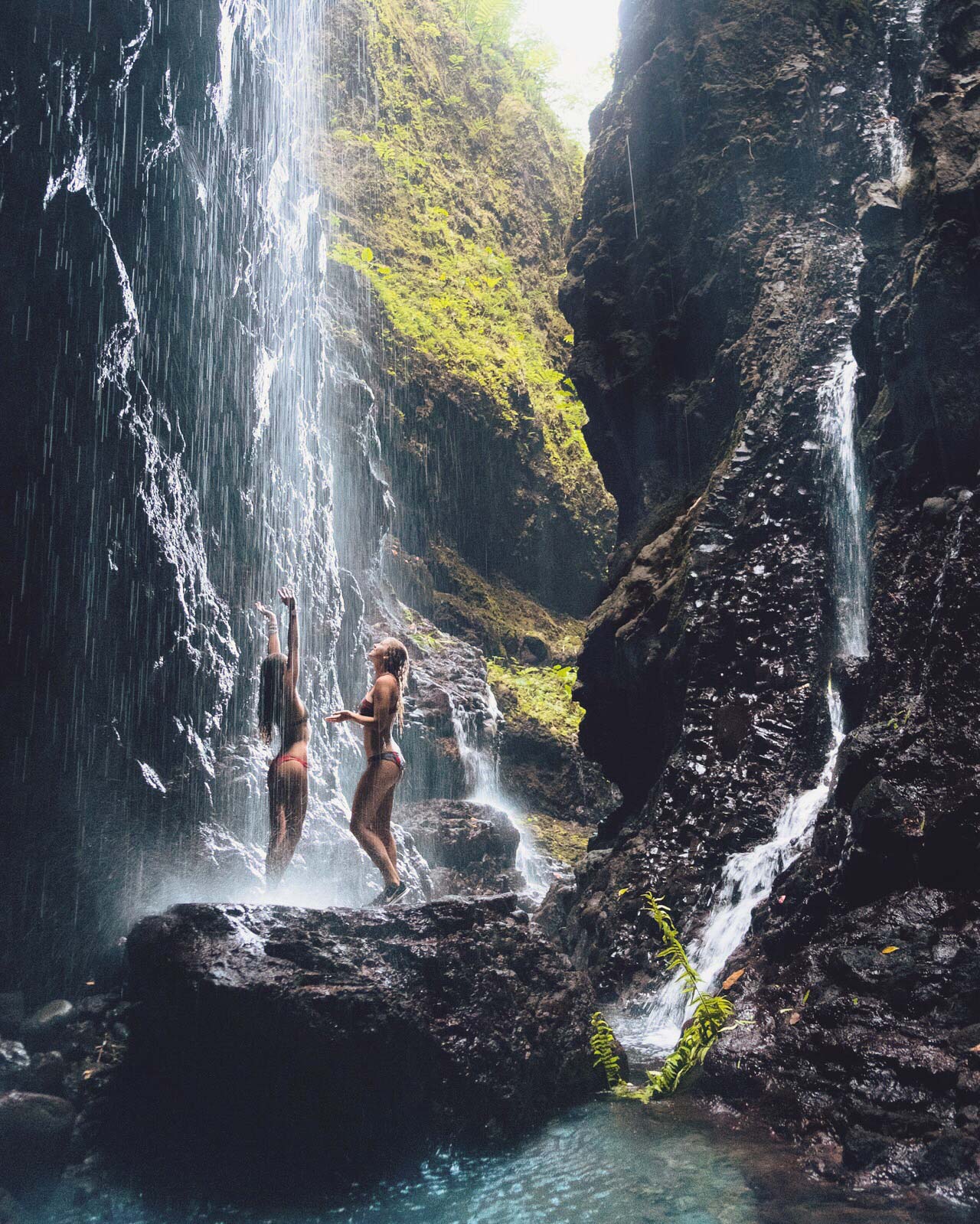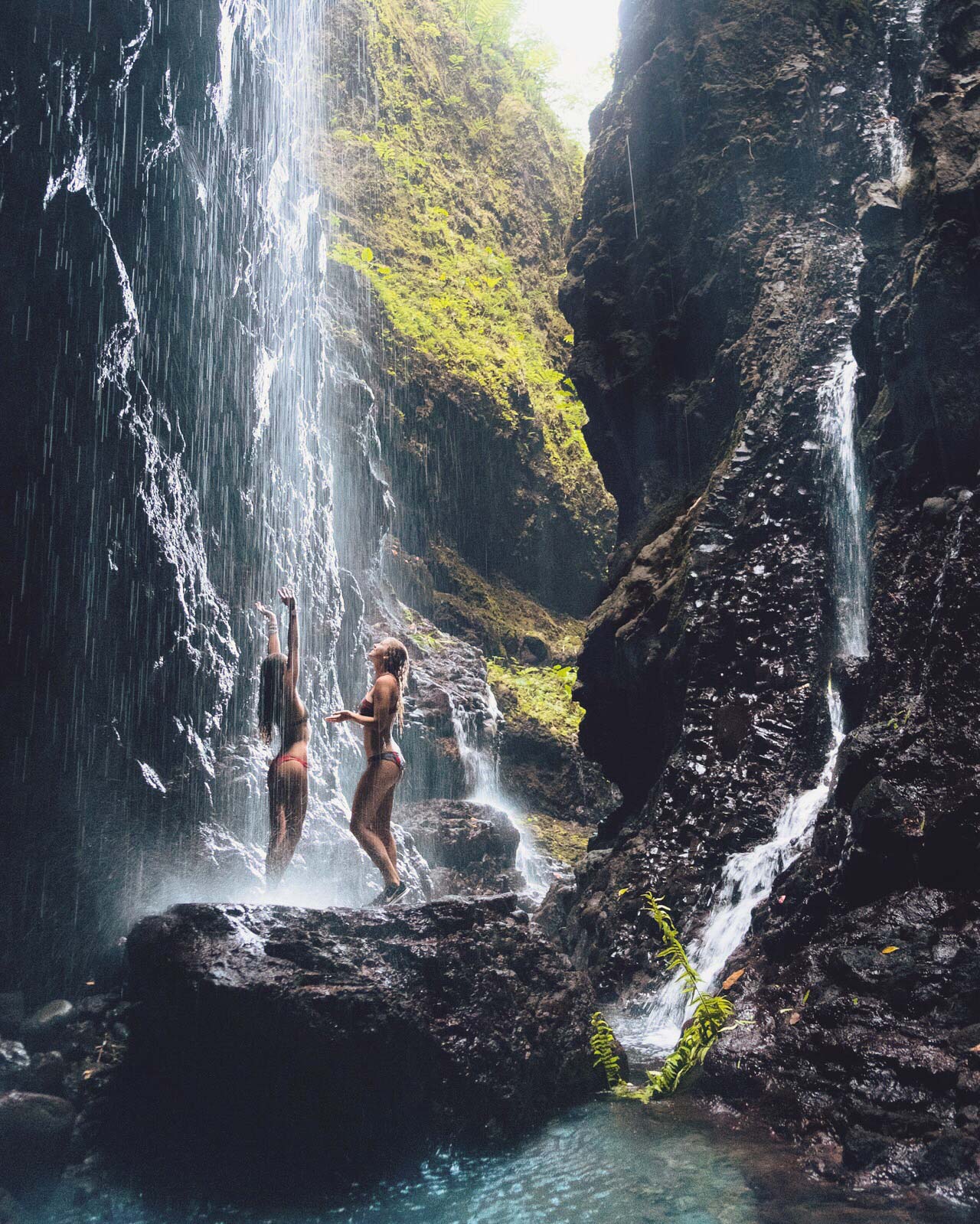 Two Nights in Tahiti
The largest island of French Polynesia, this island is a tropical wonderland. Wander the black sand beaches, bathe in the waterfalls, and hike up extinct volcanoes. Tahiti has a natural beauty that few places on the planet can compare to.
I went on a lava tube adventure and would highly recommend it if you're looking for something different to do. You can also pay a visit to Teahupoo to see one of the most famous surf breaks in the world.
Though you could easily spend a week lounging in the famous overwater bungalows of Tahiti, if you're limited on time, it's a handy spot to just spend your last day because it's the location of the Papeete International airport.