It's time for some fun in the sun! I've been to tropical destinations all over the world, and have found that packing for all those trips was quite similar. You'll want a mix of bright pieces, breathable fabrics, neutral basics, and of course, lots of bikinis!
Depending on the type of tropical trip you're planning, you're likely to spend most of your time out in the sun or in the water. You don't need much, so pack items you can mix and match with swimwear.
Use my packing ideas below, but revise as needed based on weather and season for when you plan your own tropical vacation!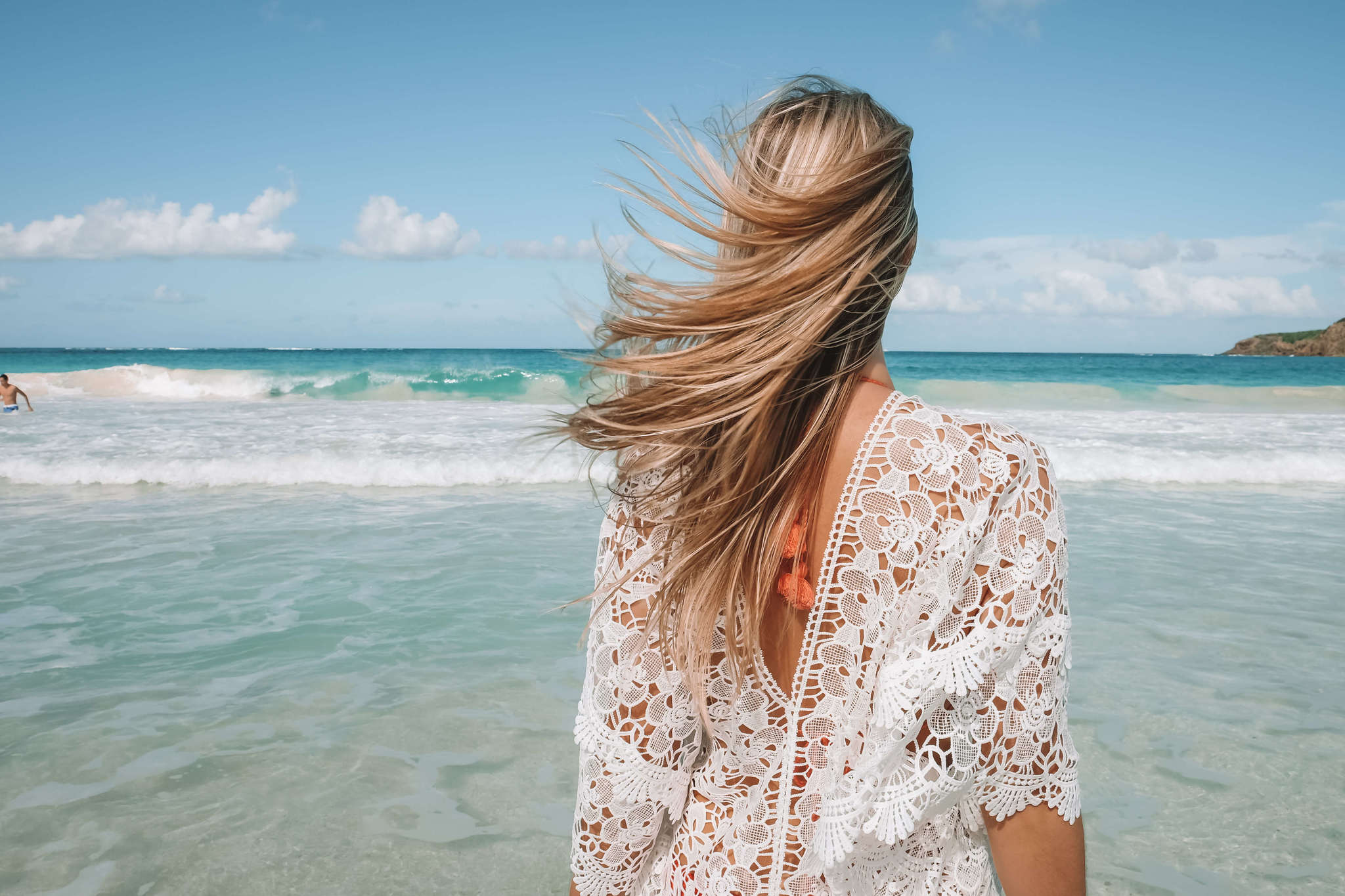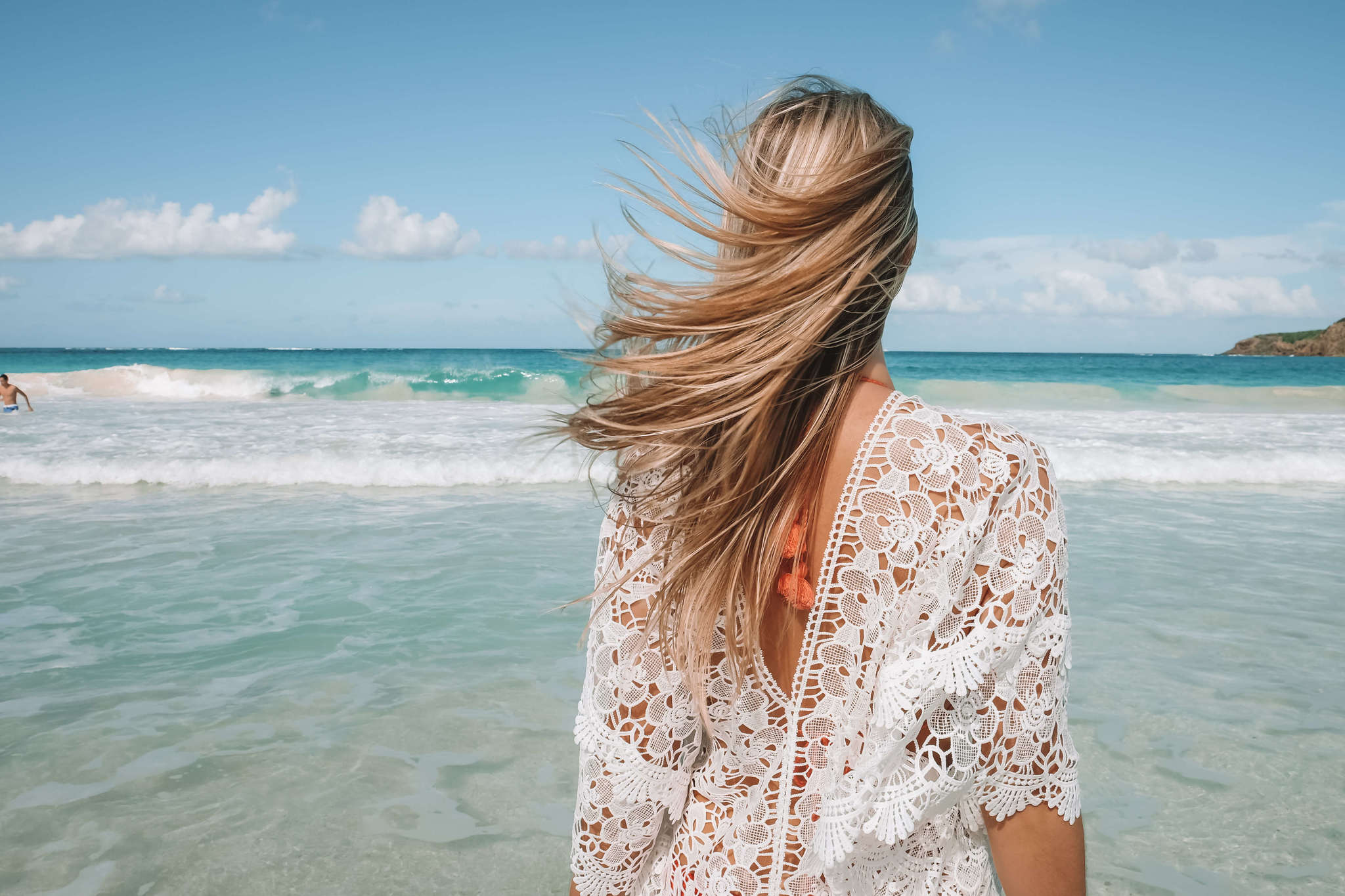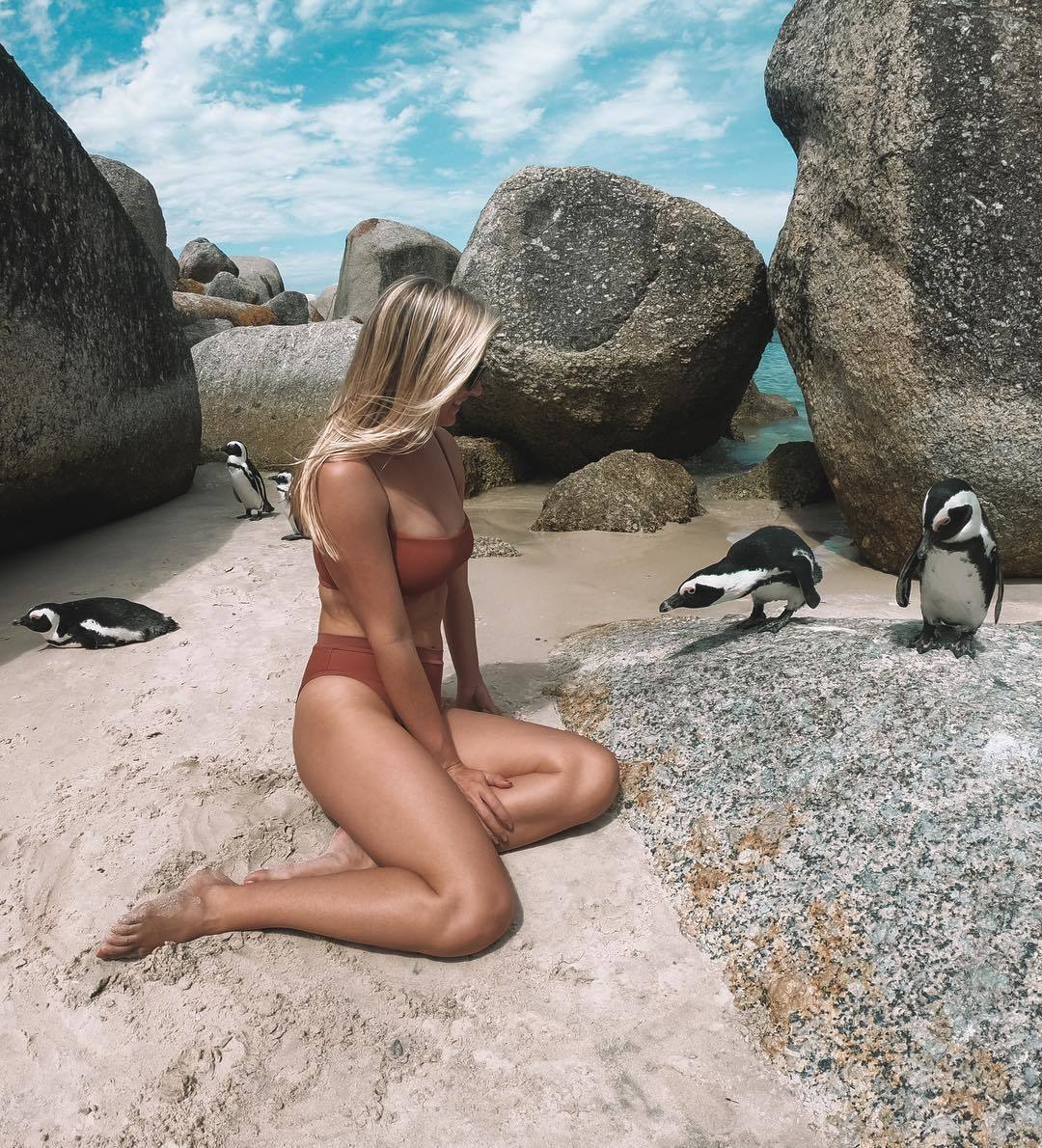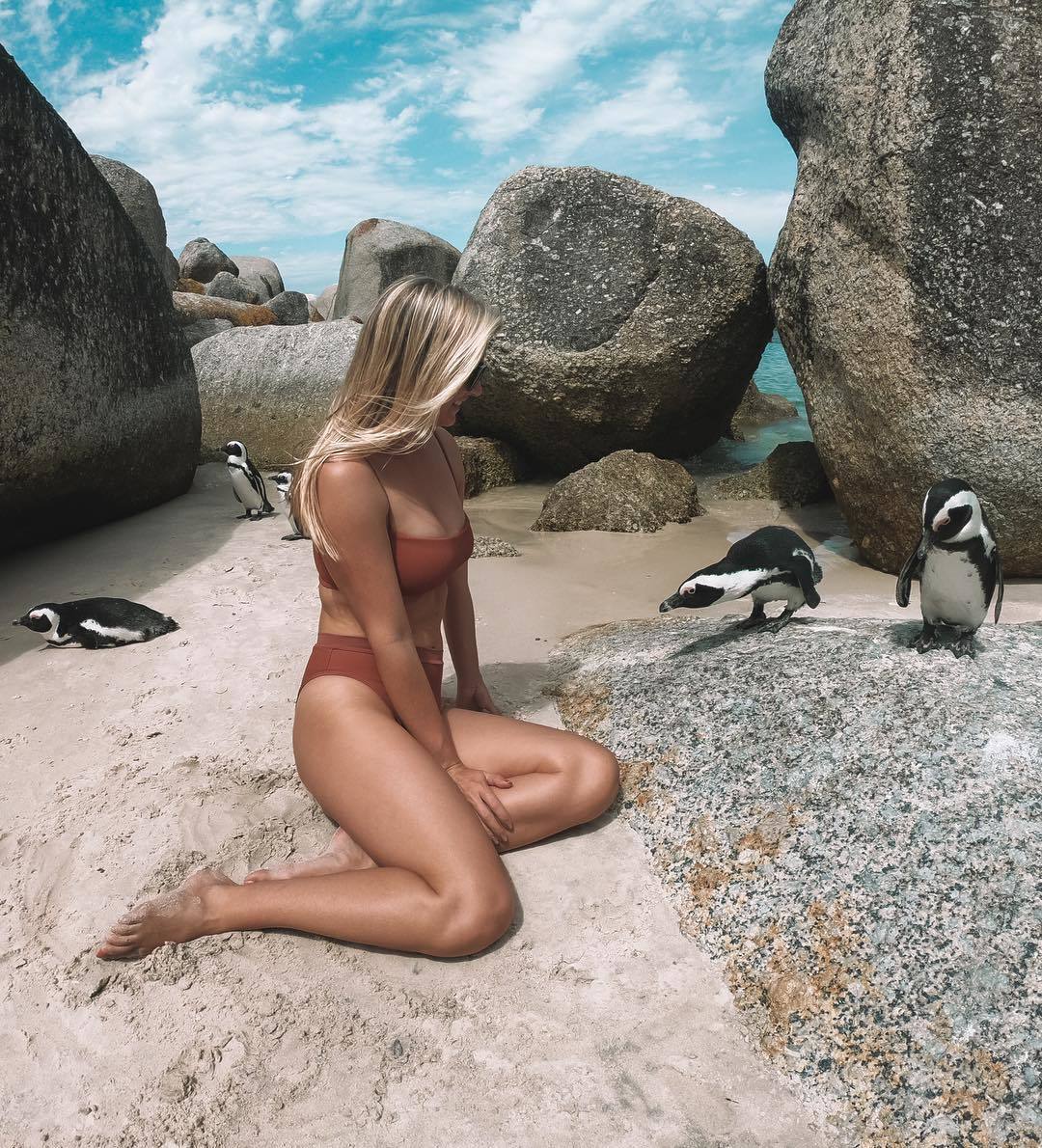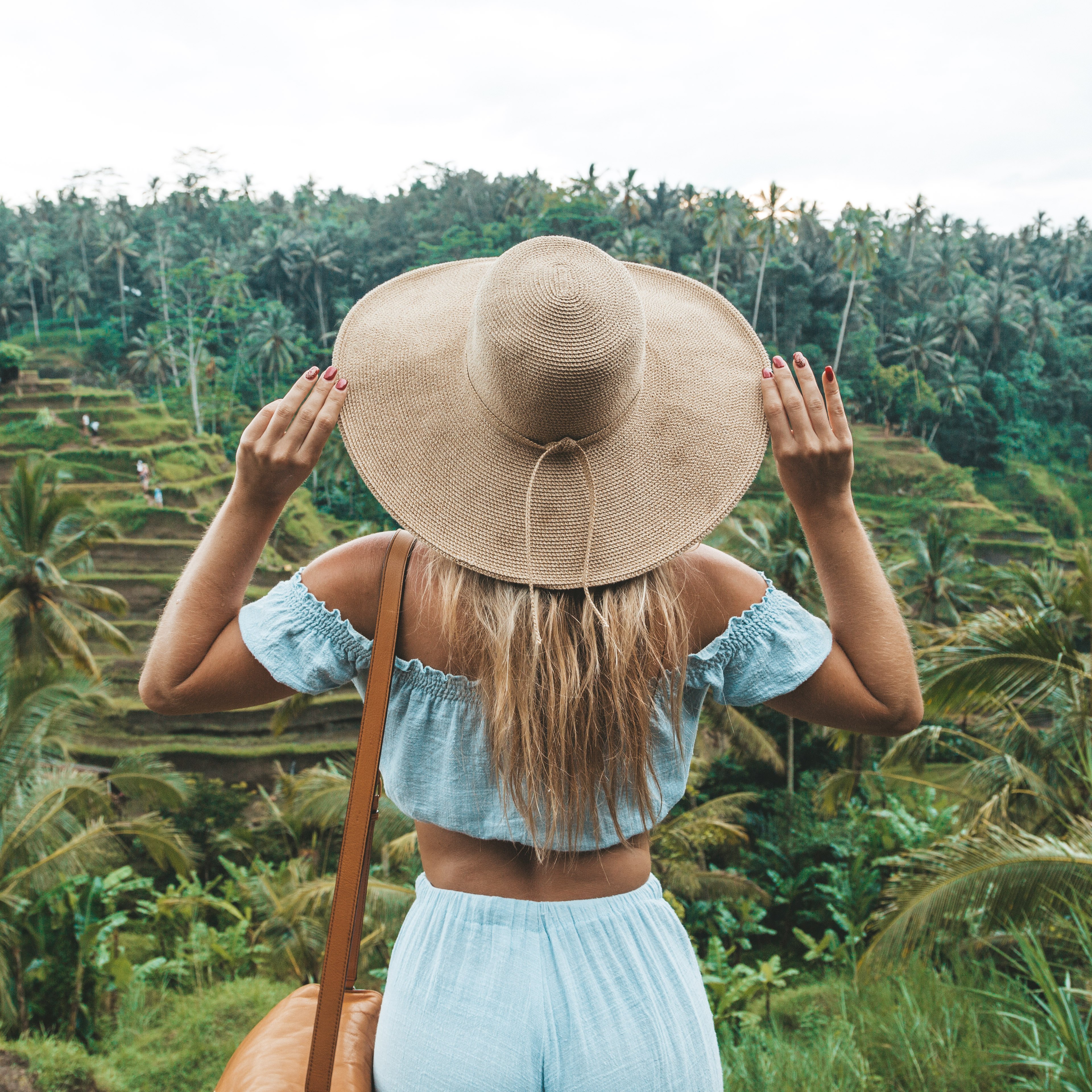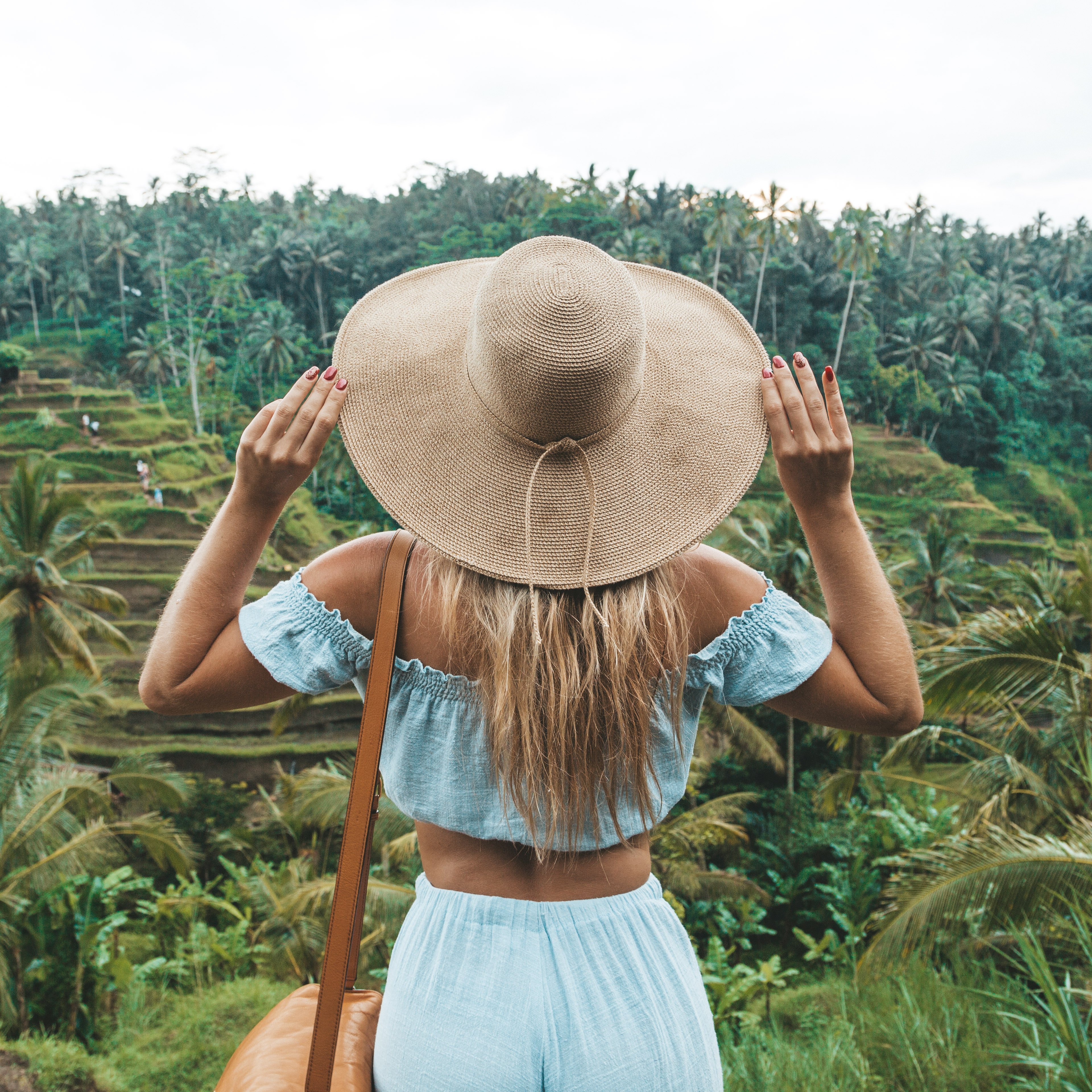 What to Pack for a Tropical Vacation

Essentials
Sun Hat // It gets hot if you're in a tropical destination and you WILL need a hat. I love big-brimmed hats for days by the pool and beach — protect your beautiful face from the rays!
Sunscreen // I don't leave for any trip without sunscreen! You'll want one that provides great protection and is made from natural ingredients — I typically travel with SPF 50 for my face and body.
Dry Bags // Dry bags are a lifesaver on any vacation involving bikinis. Use them as a sand-proof bag for storing your phone on the beach, or pack your wet bikini inside to avoid soaking your other clothes. They're water-resistant so they keep water out or in depending on what you need!
Sunglasses // No explanation needed! But, pack a few pairs!
Tote Bag // Travel bags that double as handbags, beach bags and backpacks are my go-to. You can easily go from a day around town to a day of exploring without worrying about your bag.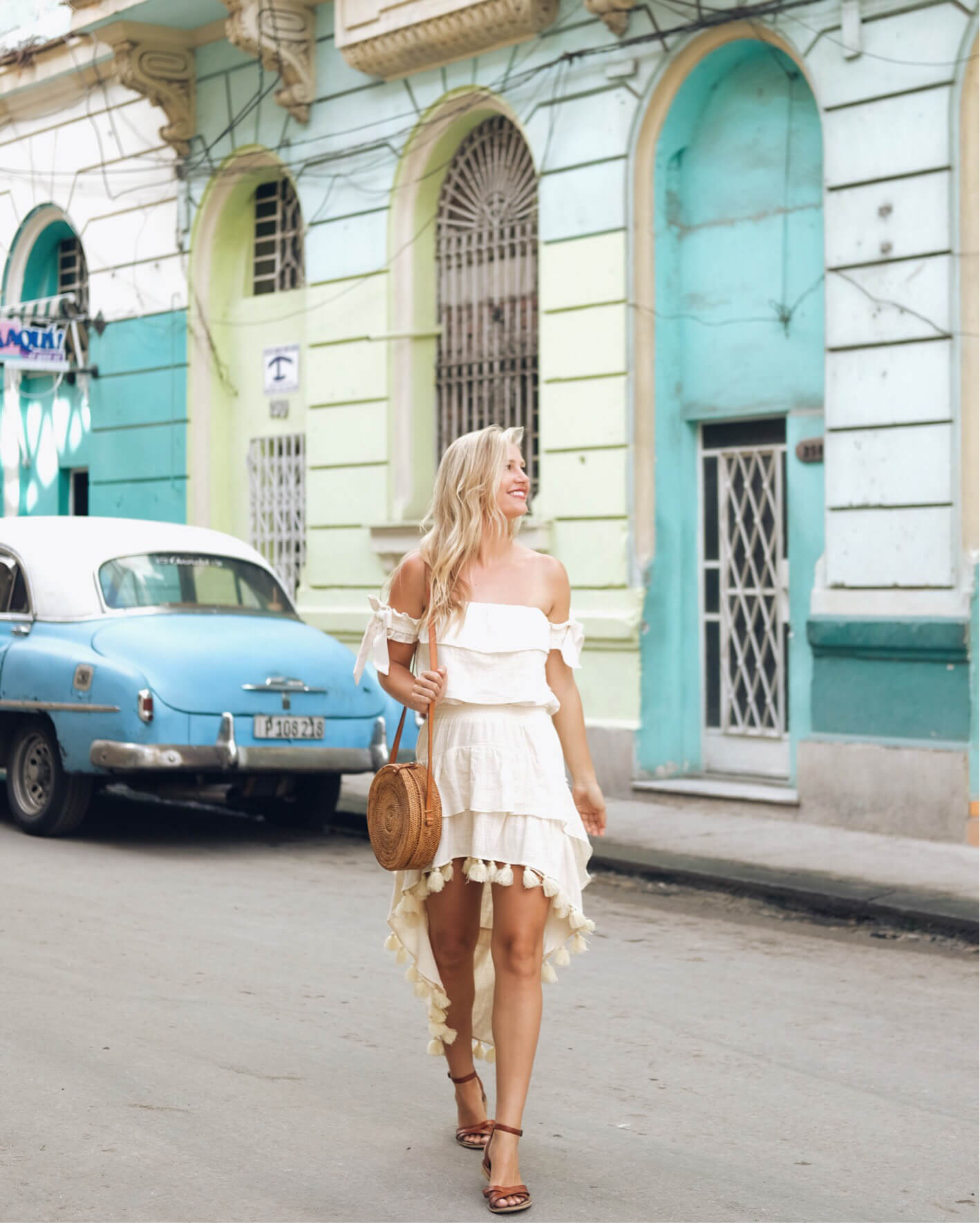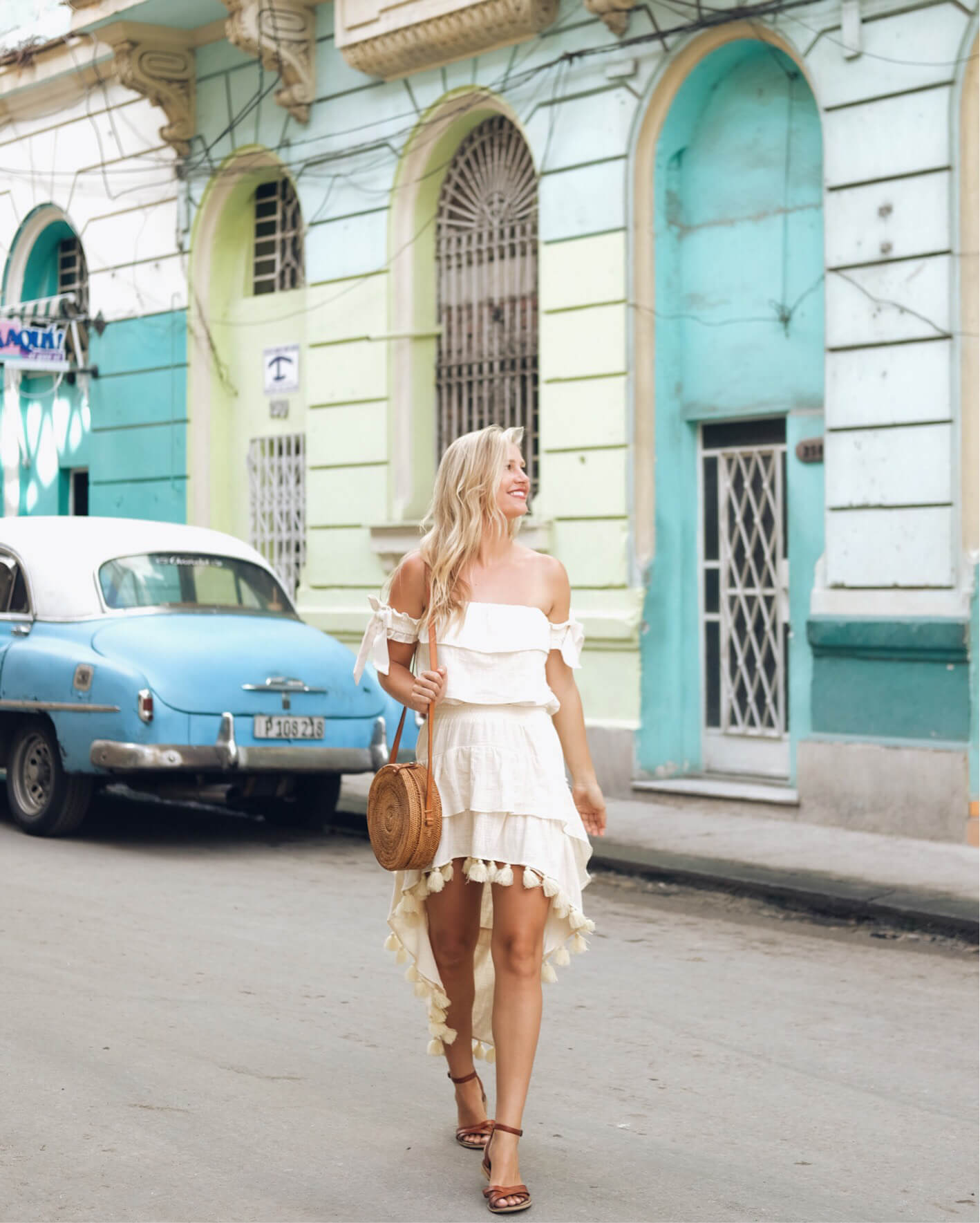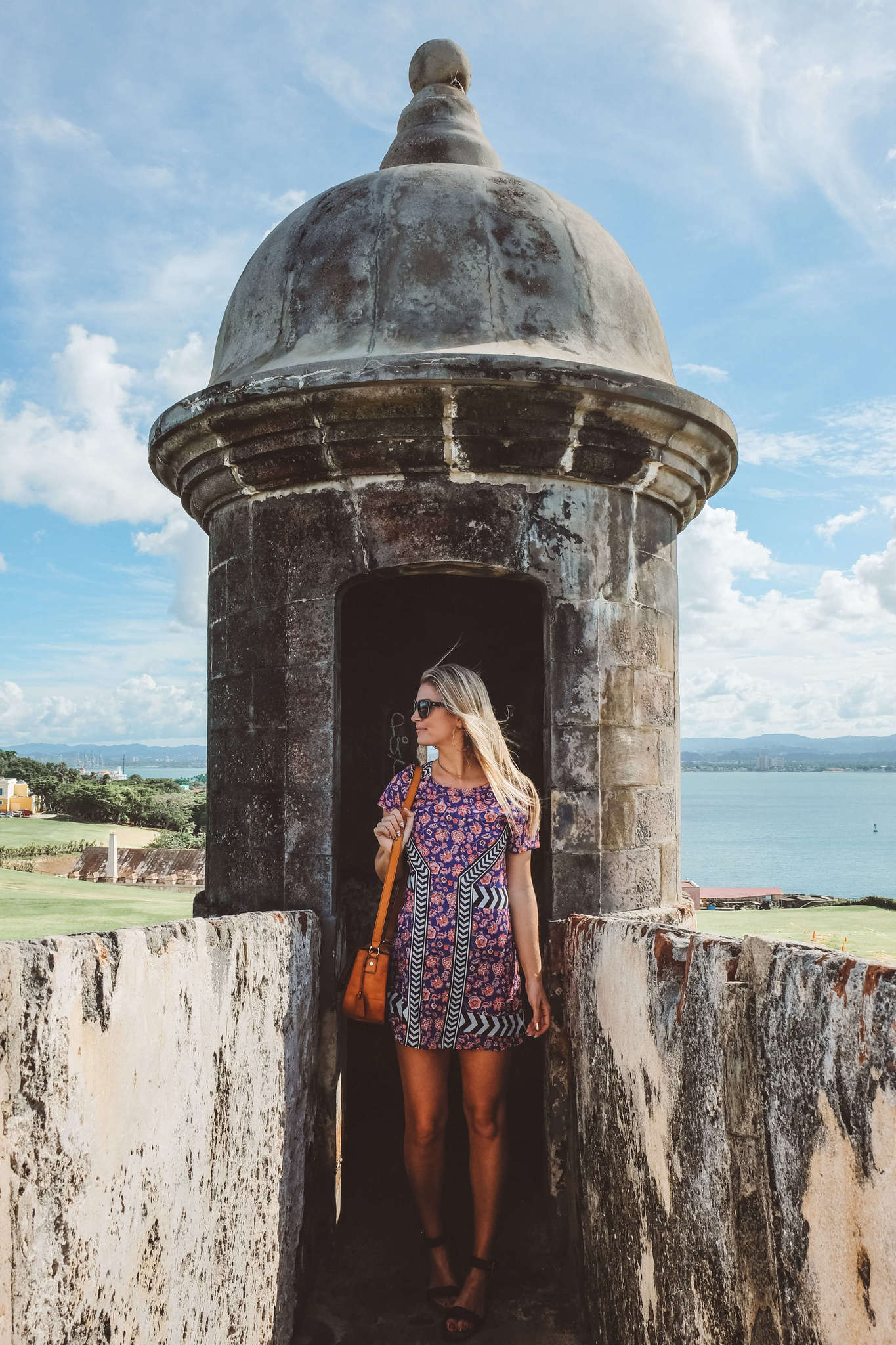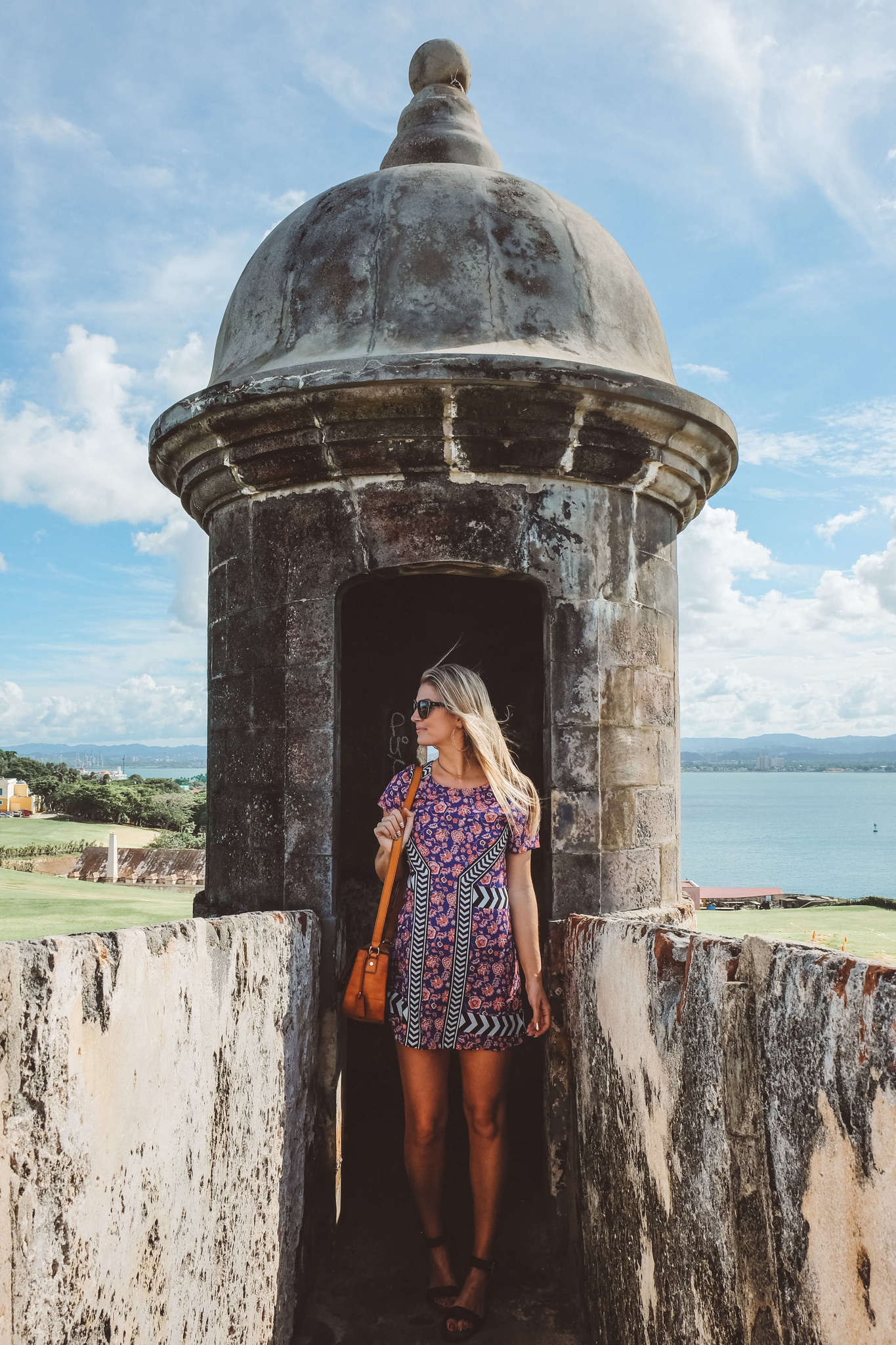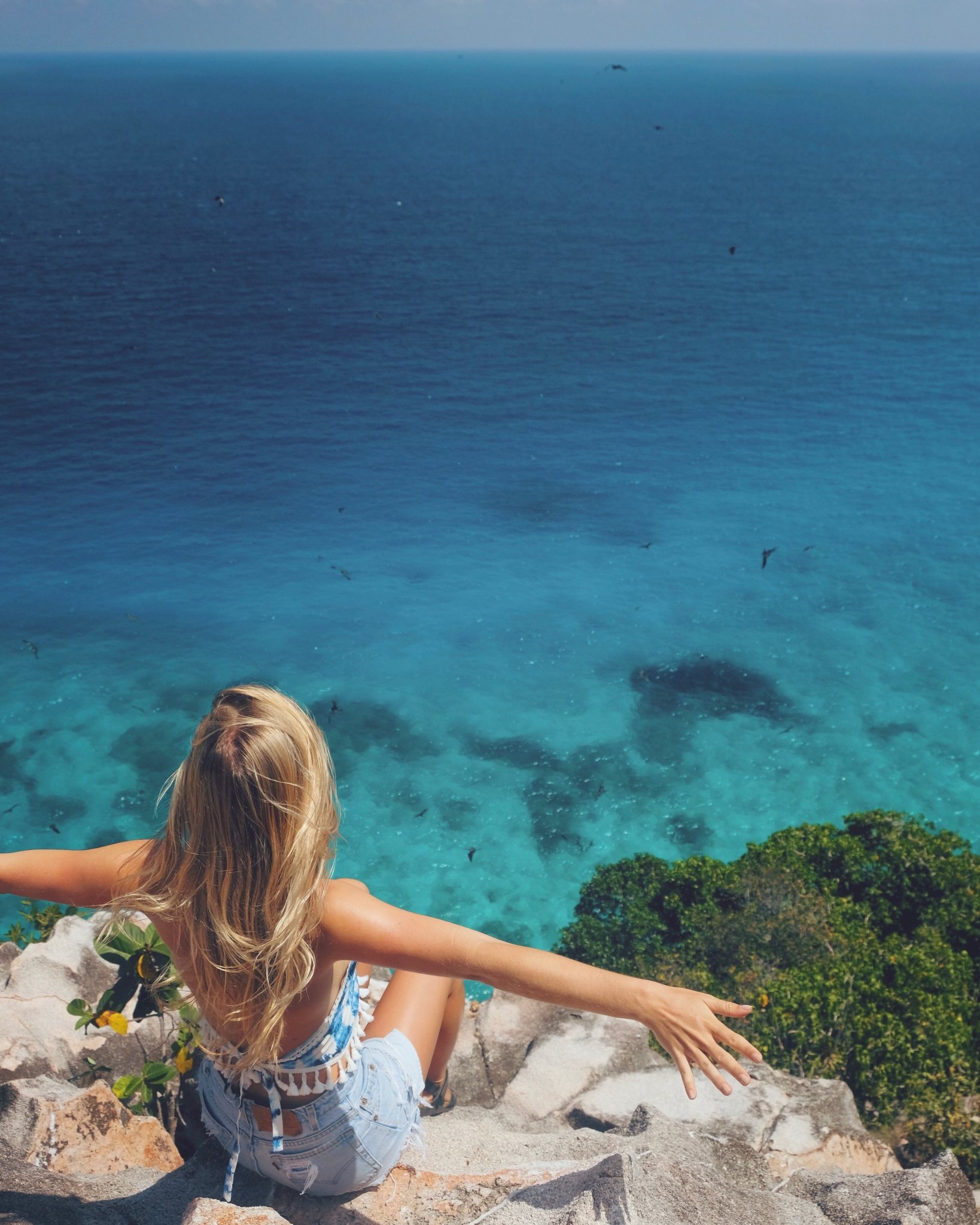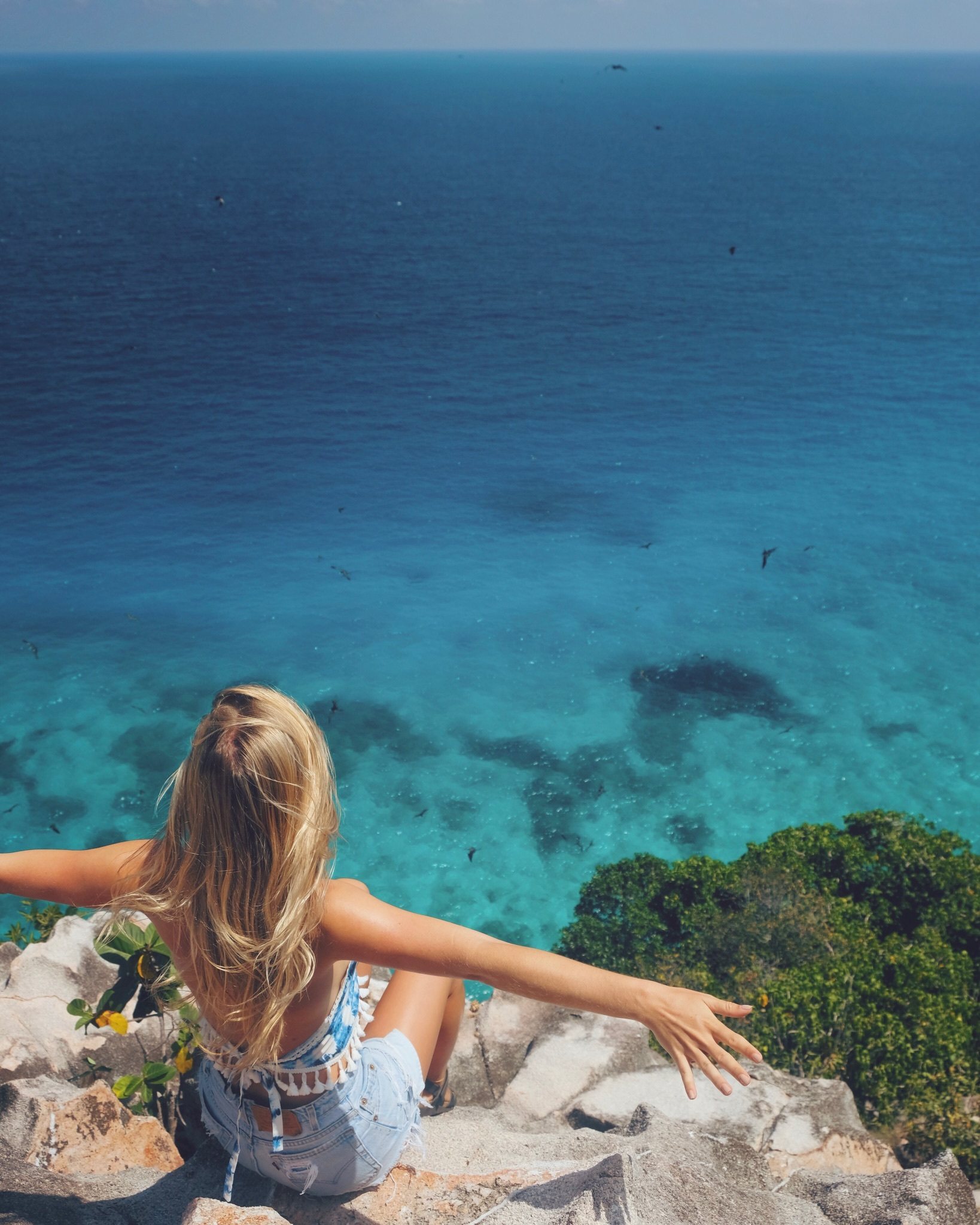 Outfits
Outfits // Crop top + short sets are super cute and comfortable outfits for hanging around a resort or while out exploring. This linen set is my favorite!
Jumpsuit // I love jumpsuits. They're easy, comfortable and always cute!
Basic Crop Top // I always bring a basic crop top for mixing and matching with shorts, skirts, and pants, to create versatile outfits.
Fun Pants // A pair of fabric pants or culottes are perfect for pairing with a matching top or bikini top, whether you're sailing or lounging by the pool. Get yourself a pair of stylish, loose-fitting pants for a tropical destination.
Romper // I'm a huge fan of shorts rompers. They're chic, comfortable and take up less space in your suitcase.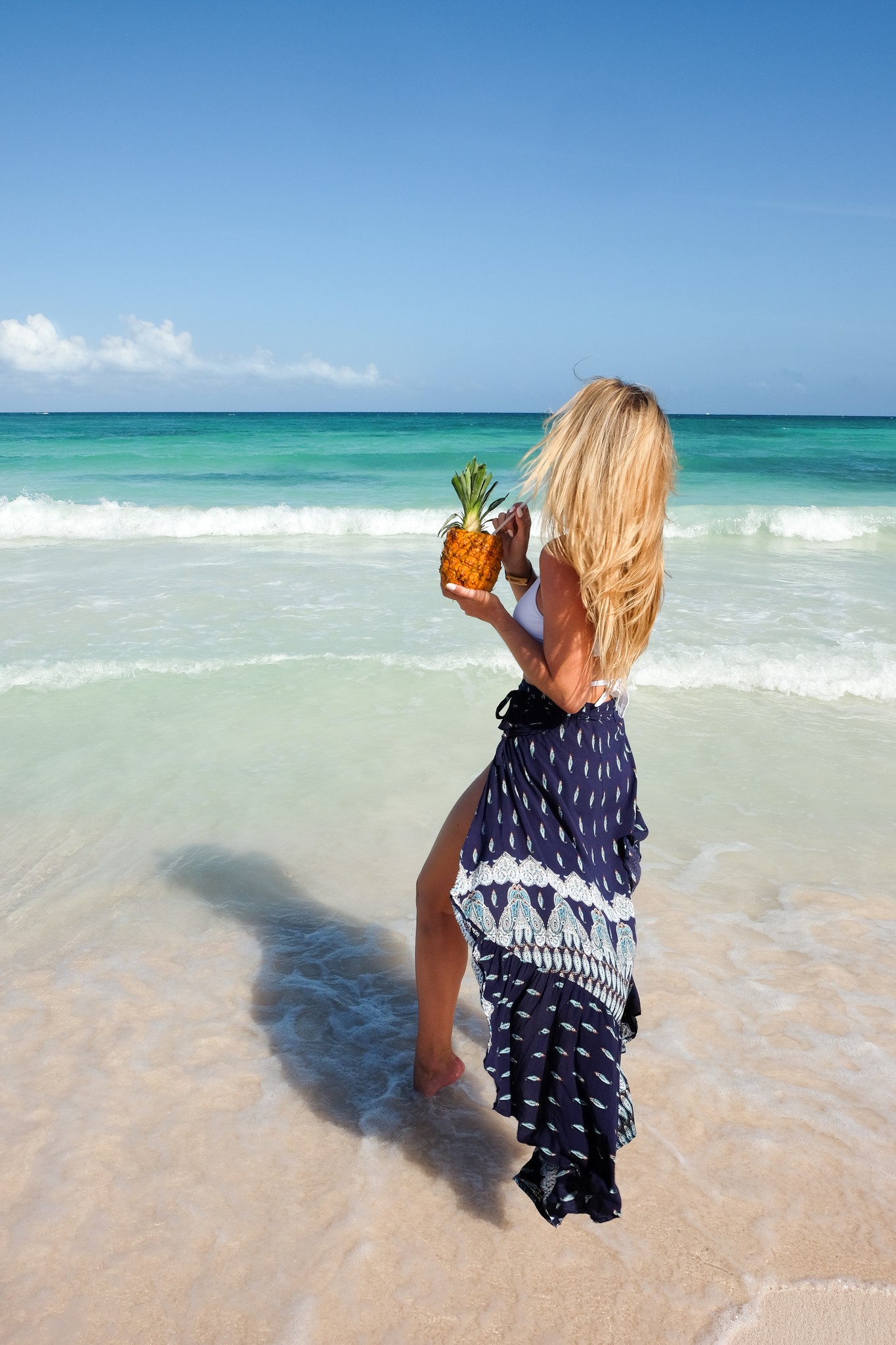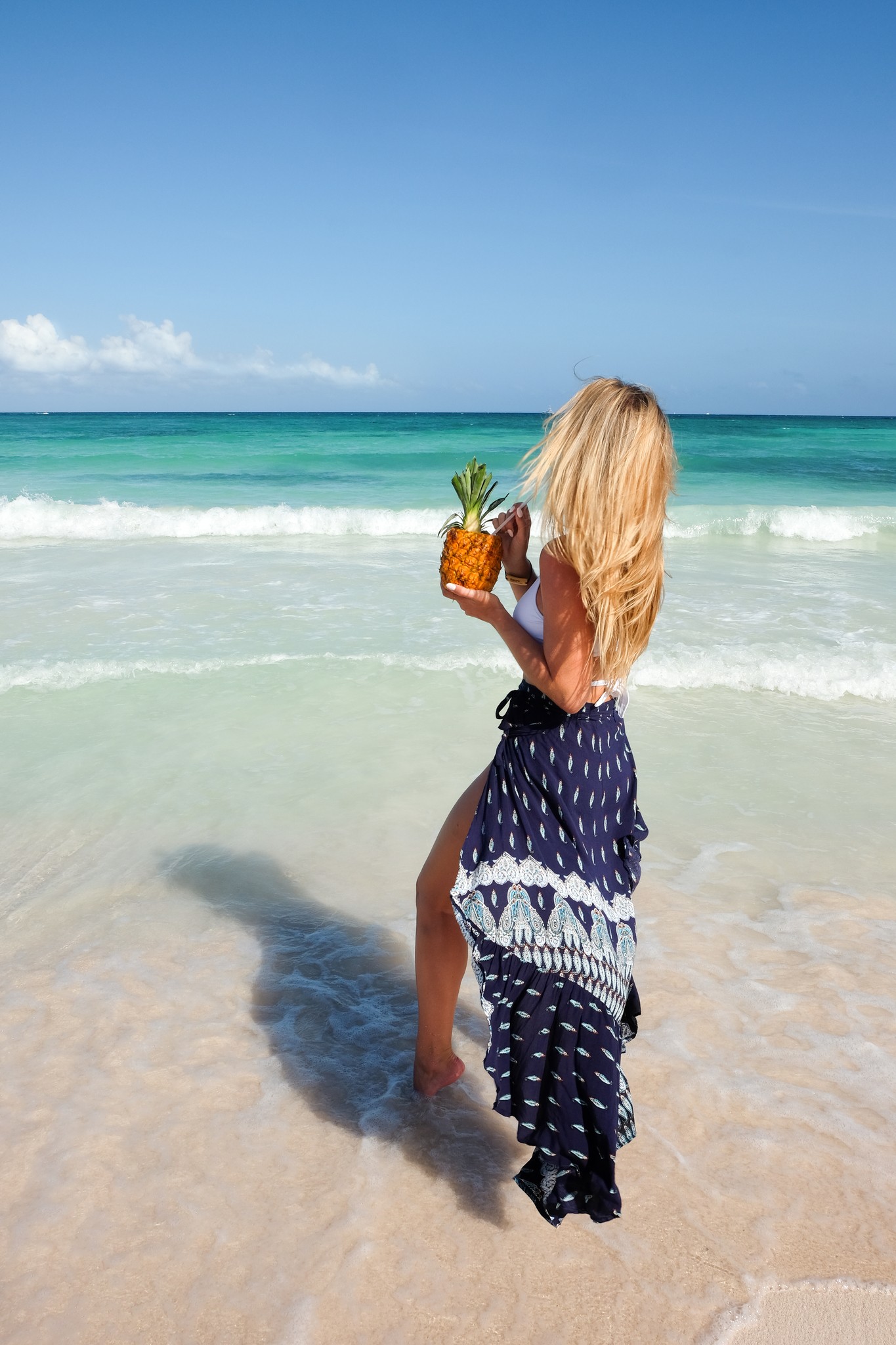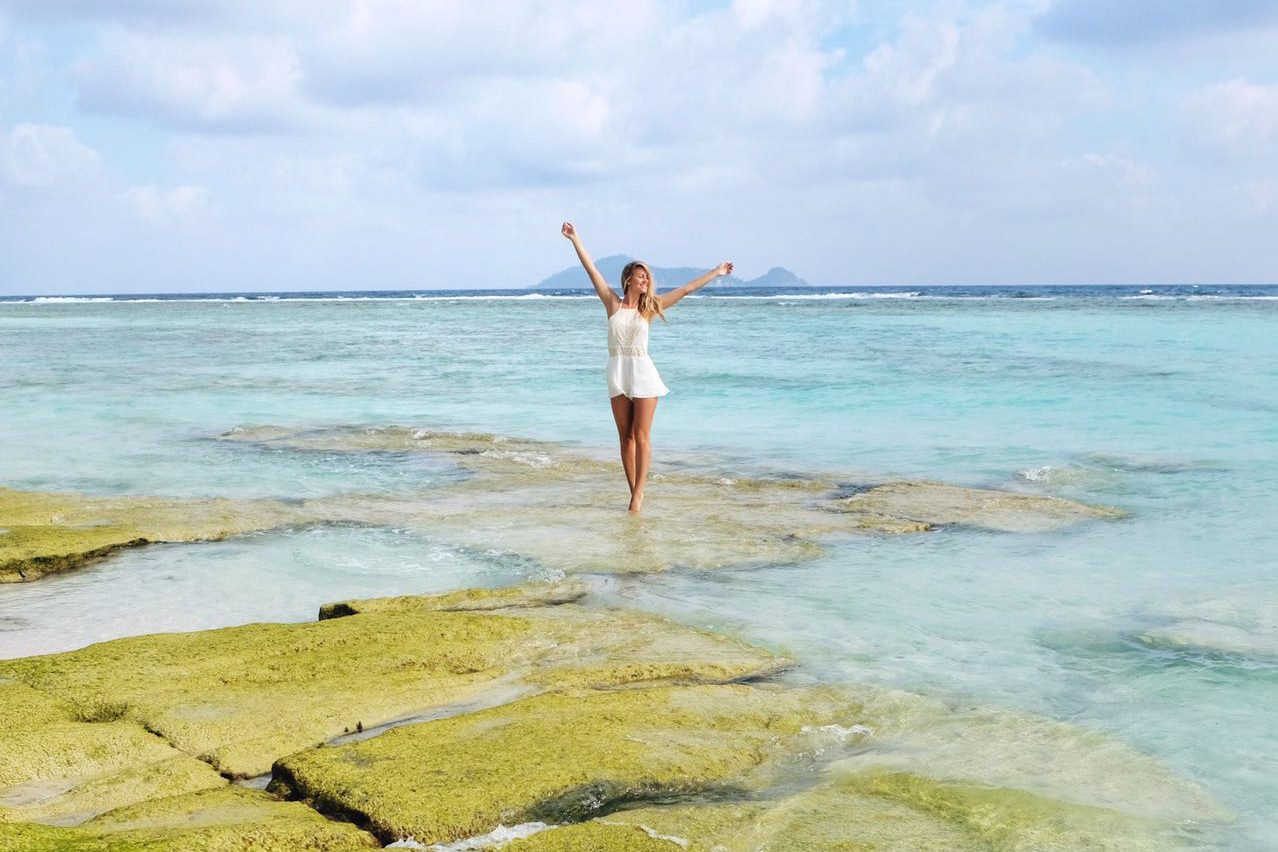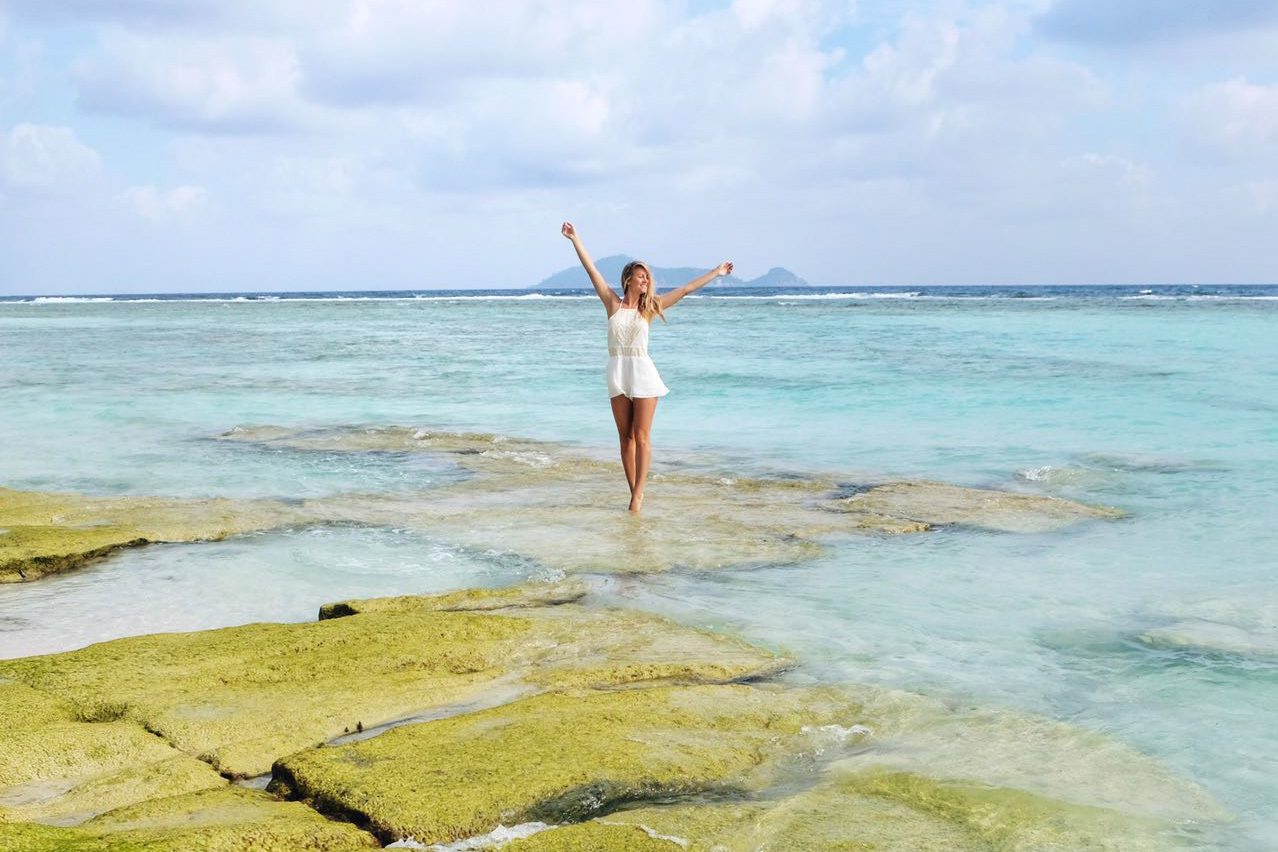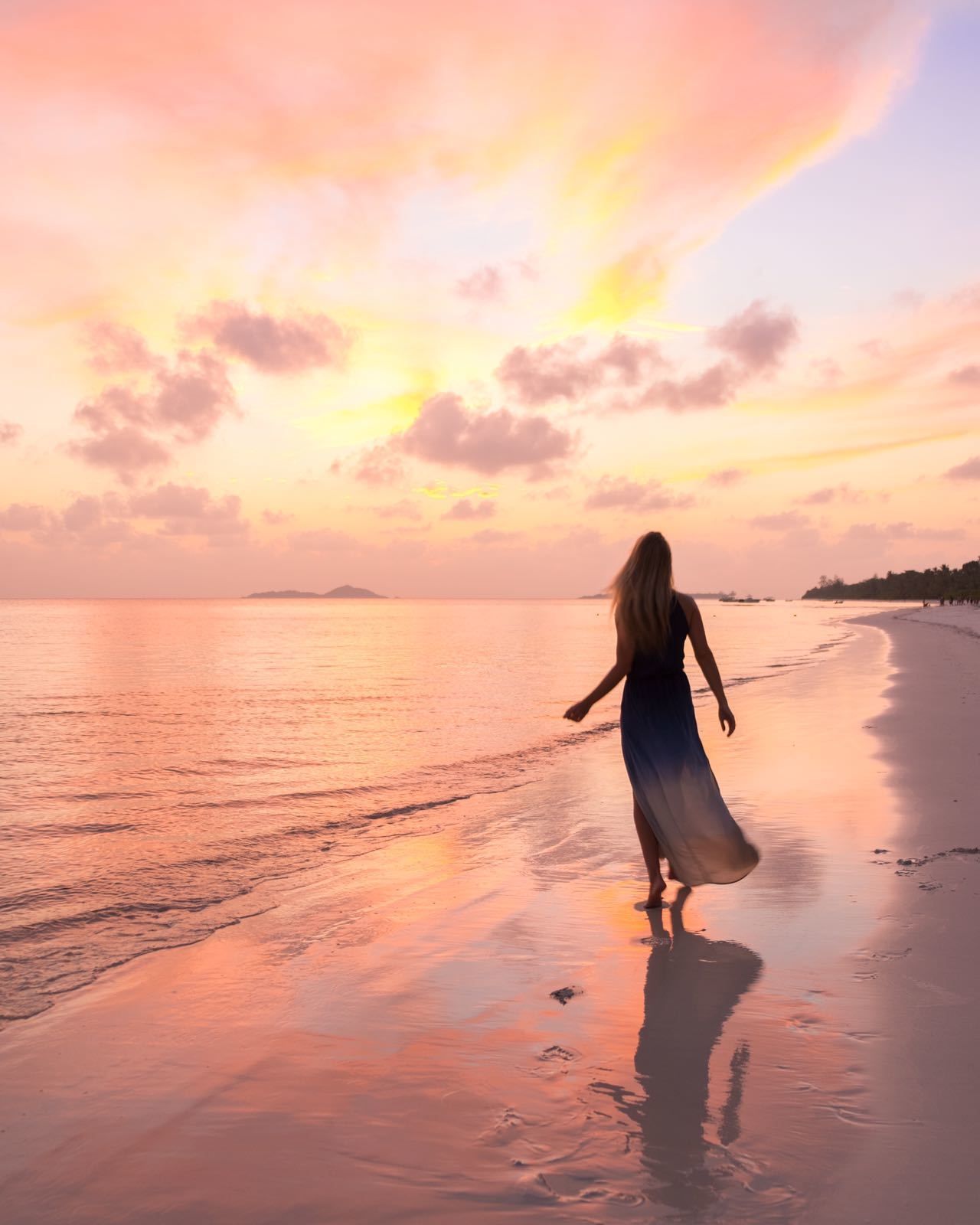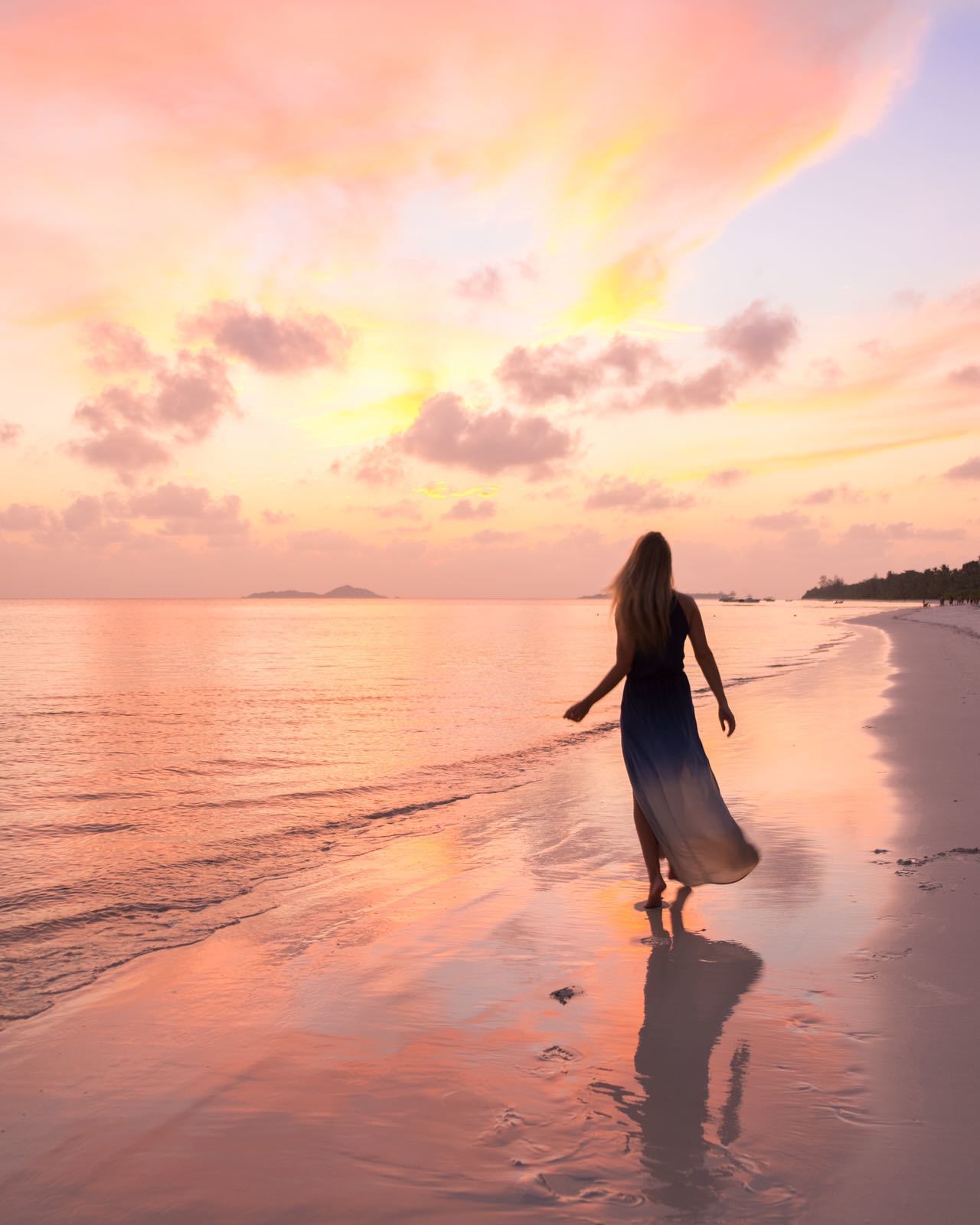 Sun Dresses // Pack a few sundresses for an easy and classy style during the day or night.
Midi Dress // Don't forget something a little dressier in case you decide to go out for a nice dinner or a night out.
Maxi Skirt // Layer with a crop top or bikini top for an easy, put-together outfit.
Kaftan Cover-Up // I love kaftans for beach and pool days. They're stylish enough to wear as an outfit but are perfectly practical as bikini coverups.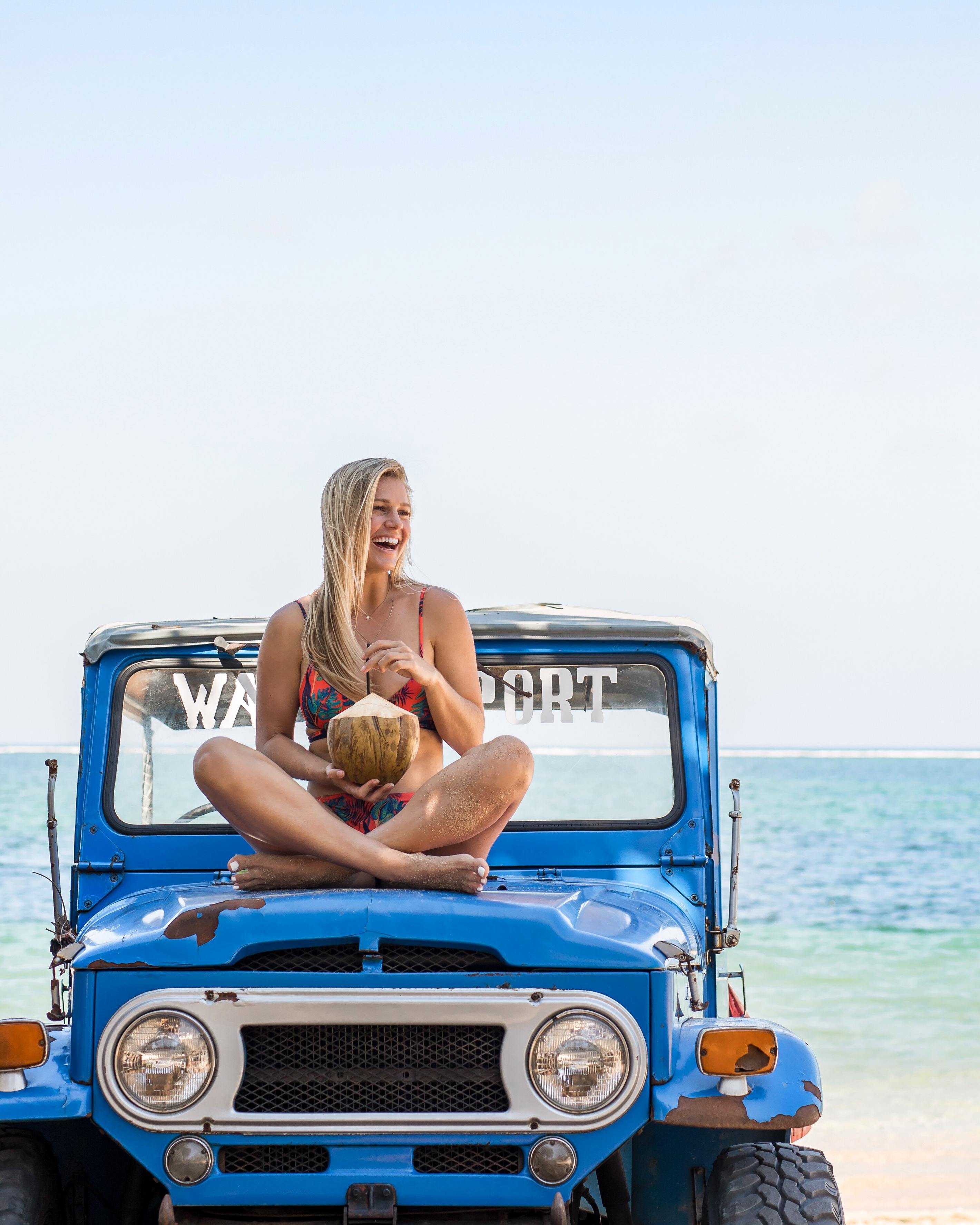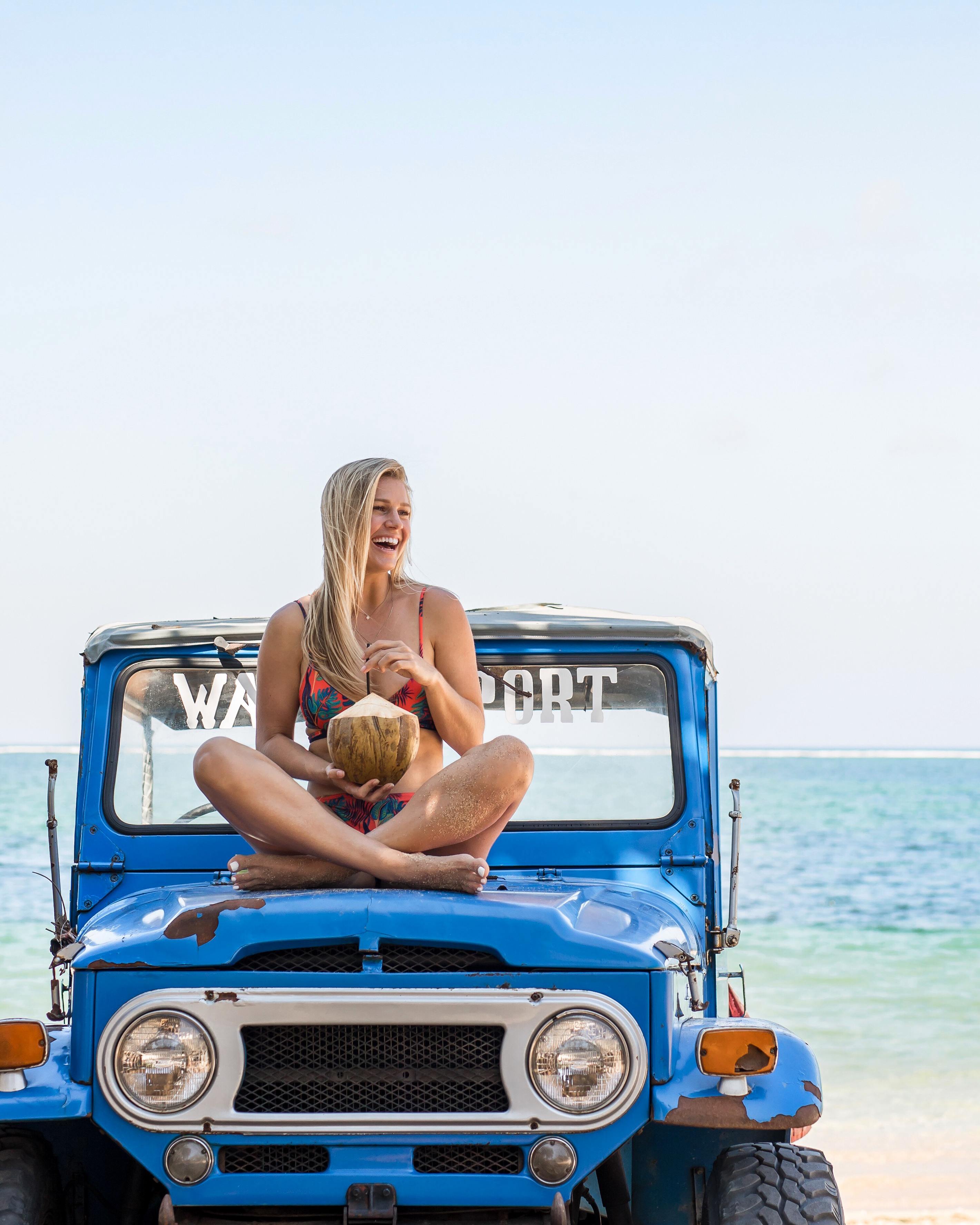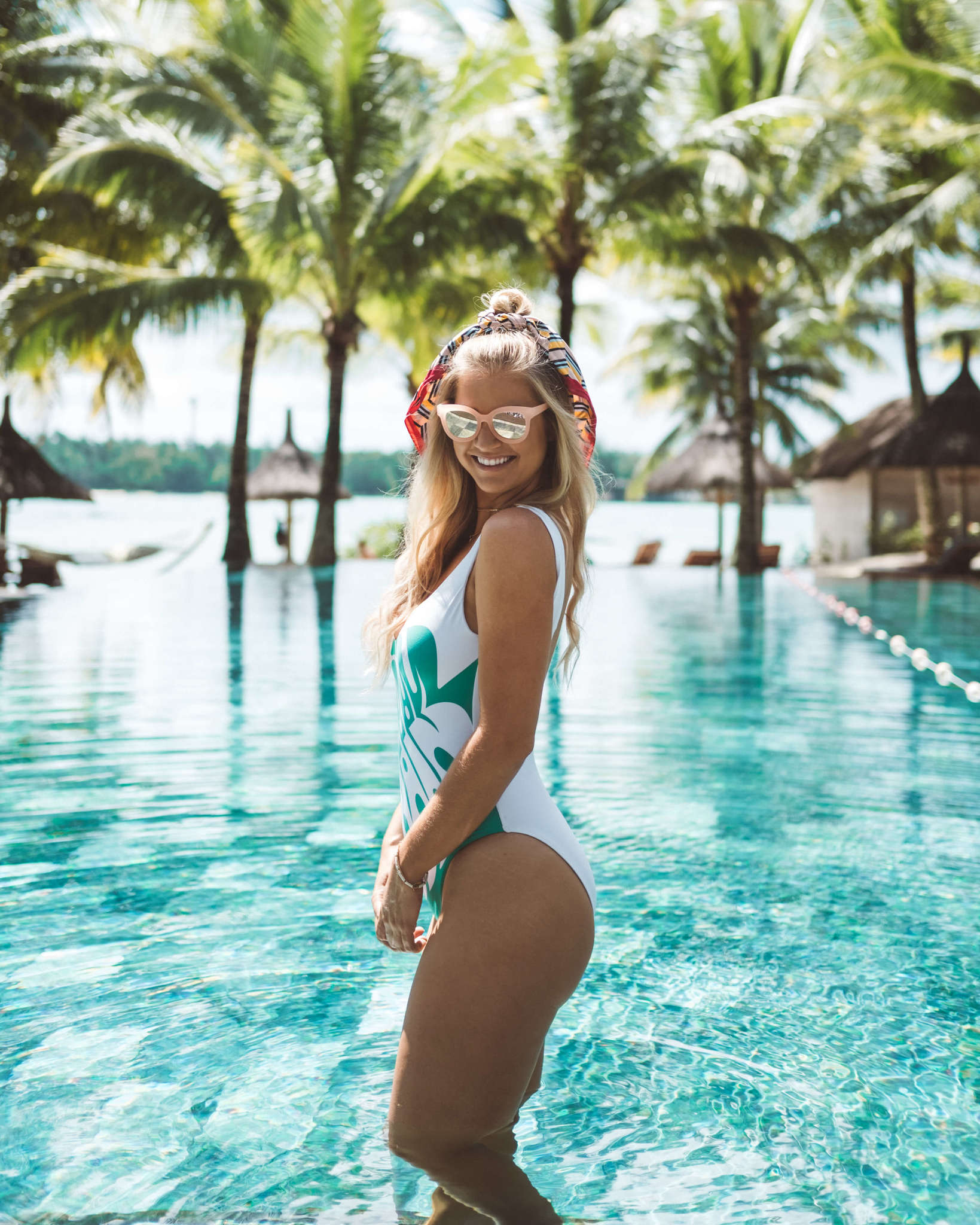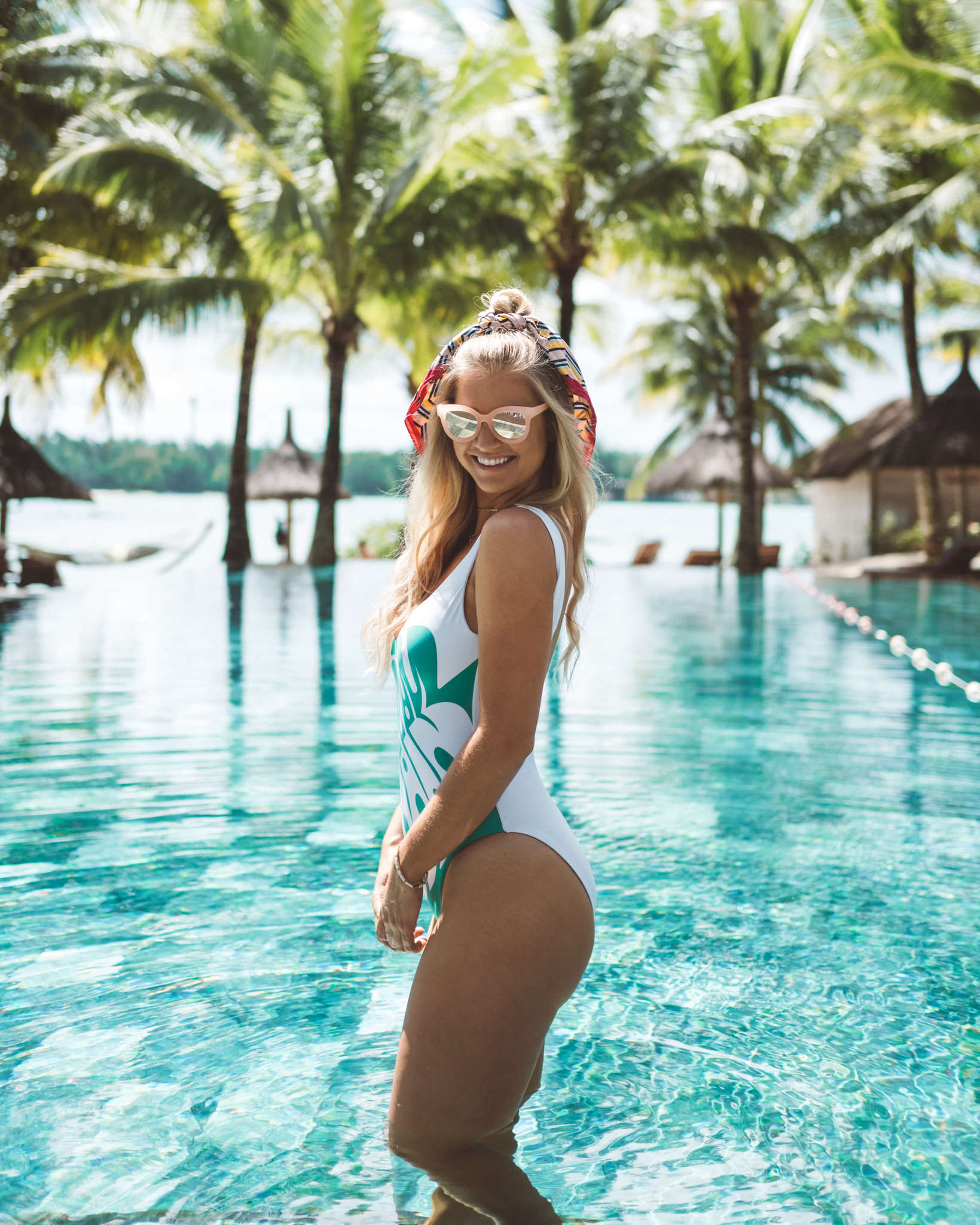 Swim
High Waisted Bikinis // I am obsessed with high waisted bikinis. They're perfect for active days when you want a bit more coverage or more "loungey" days when you want to feel and look your best by the pool.
Colorful Bikini // Because why not?
One-Piece Bikini // I love wearing one-pieces as a bodysuit to layer with shorts, skirts and more. SO versatile for a day of adventuring!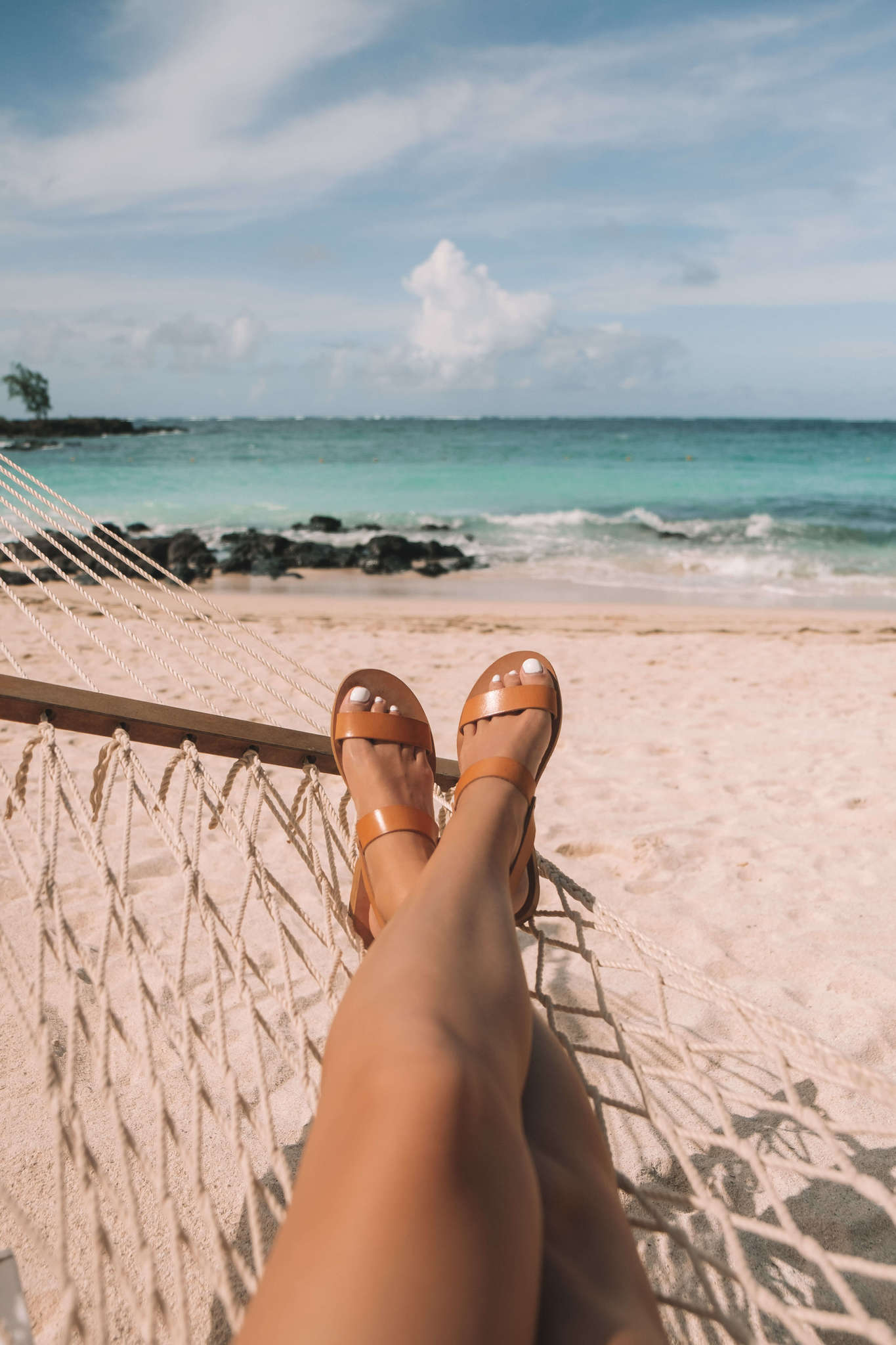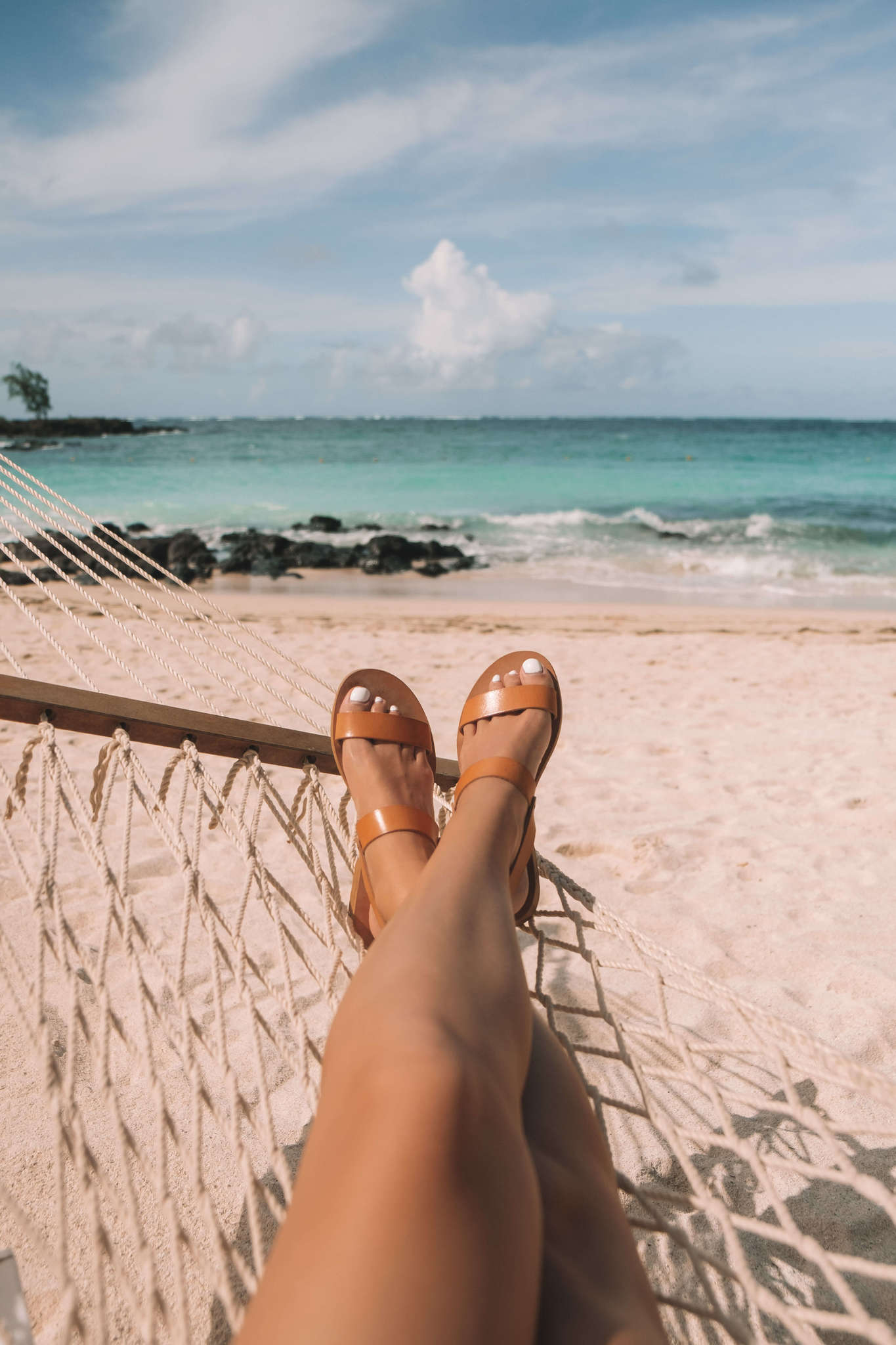 Sandals
Water Shoes // If you're planning on having some adventures on your trip, you'll probably end up wishing you brought a pair of water shoes or sandals (I've been there!).
Sandals // I found that I stick to a fairly casual pair of tan sandals and a tan wedge or block heel (if I'm going somewhere a bit nicer) nearly every trip. You could also pack along a wedge or another color sandal (probably black) if you want to ensure you have a pair for every outfit.
*** Last year, I launched my own pair of the "perfect travel sandals" in partnership with Cocobelle (pictured above!). They are versatile, comfortable, and handmade in Italy! ***