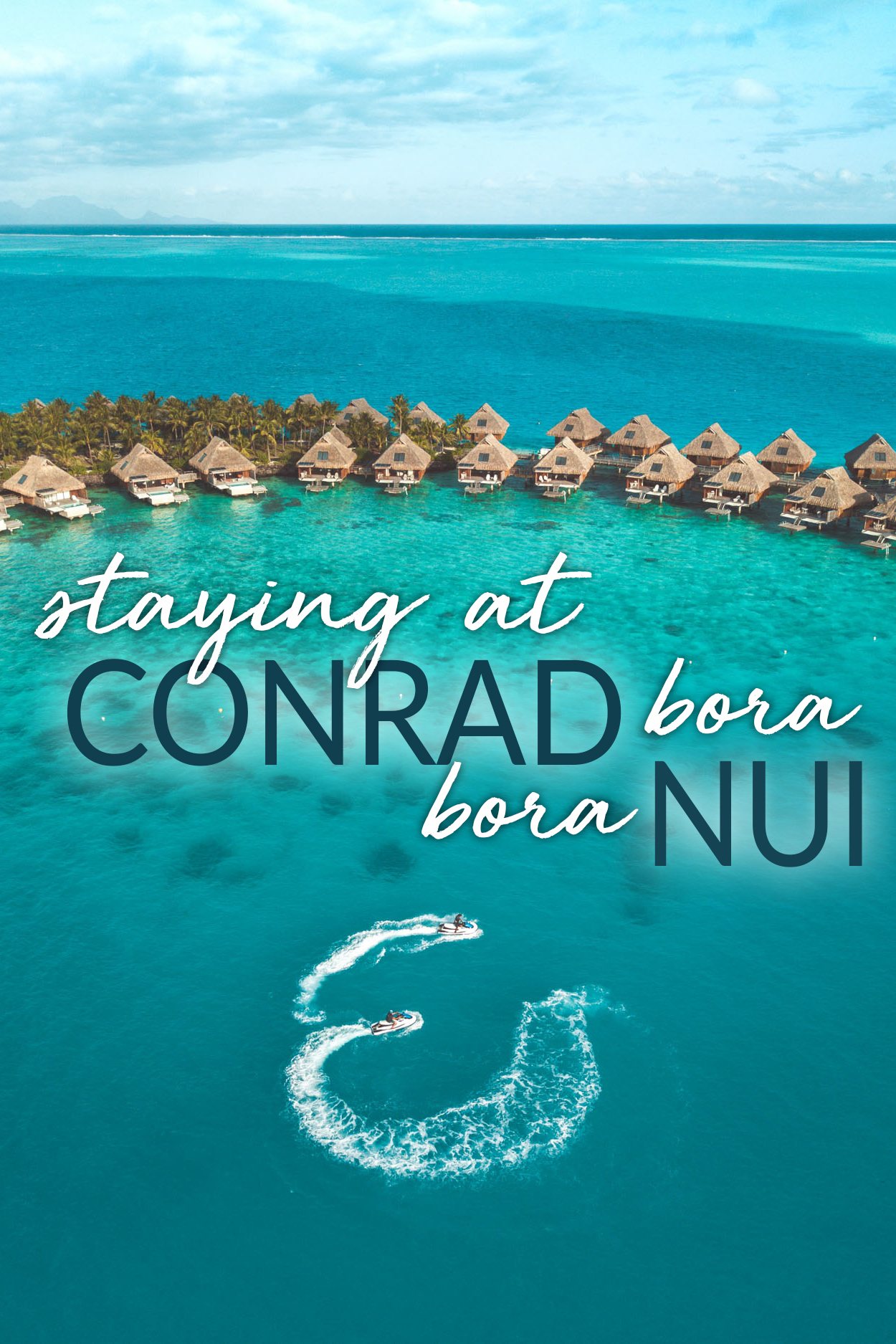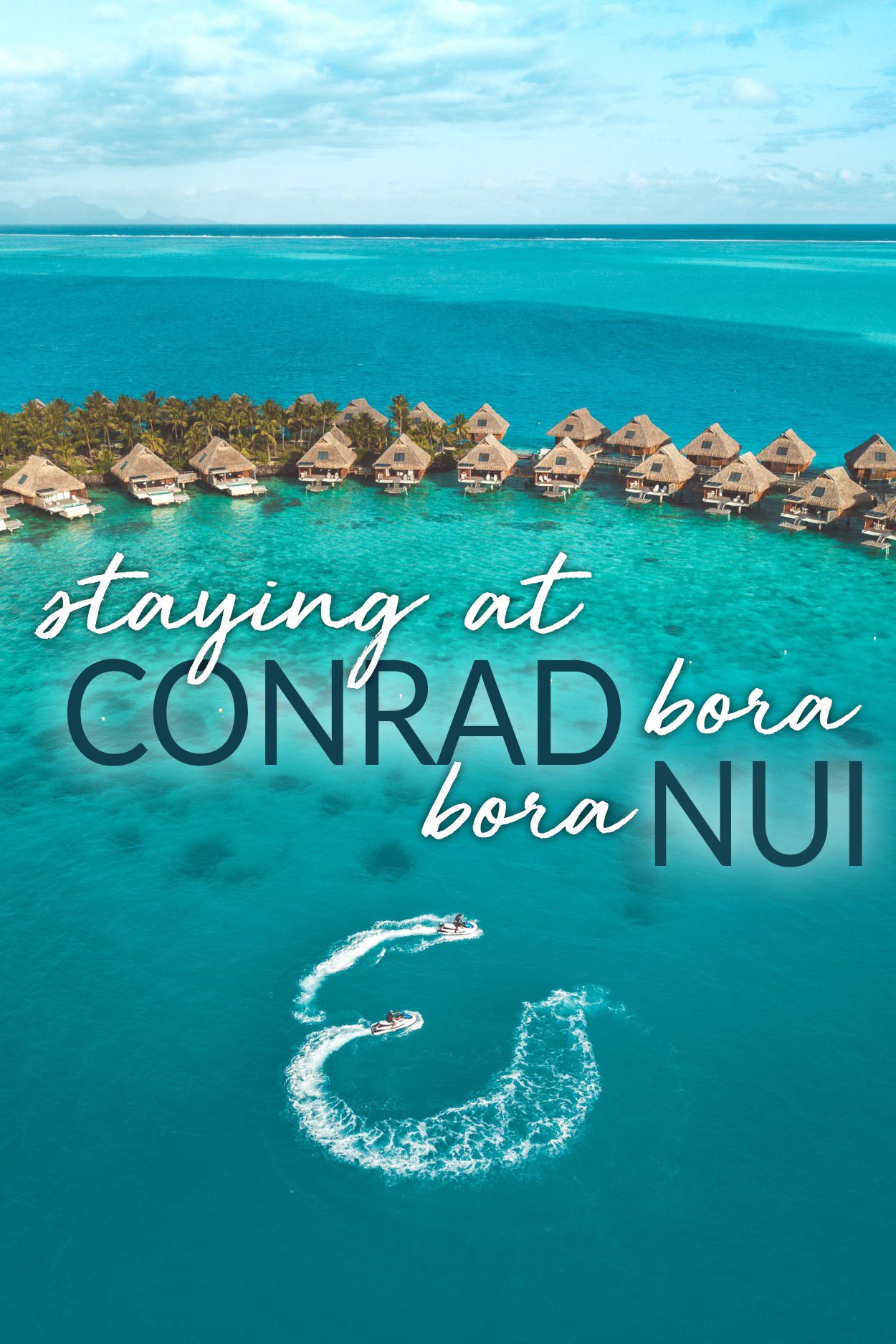 Thanks to Conrad Bora Bora Nui for hosting me during my stay. As always, thoughts and opinions expressed here are entirely my own.
Even after having been to 70 different countries, French Polynesia took my breath away. Few places on the planet can compare to the natural beauty of this incredible island nation.
Lost in the South Pacific between North America and Australia, this magical place is a collection of more than 100 exotic islands. While it's a far-flung destination, it's an easy trip with Air Tahiti Nui. They fly directly from LA to Tahiti and other destinations around the world.
Ready to experience tropical bliss? Here my overview of staying at Conrad Bora Bora Nui.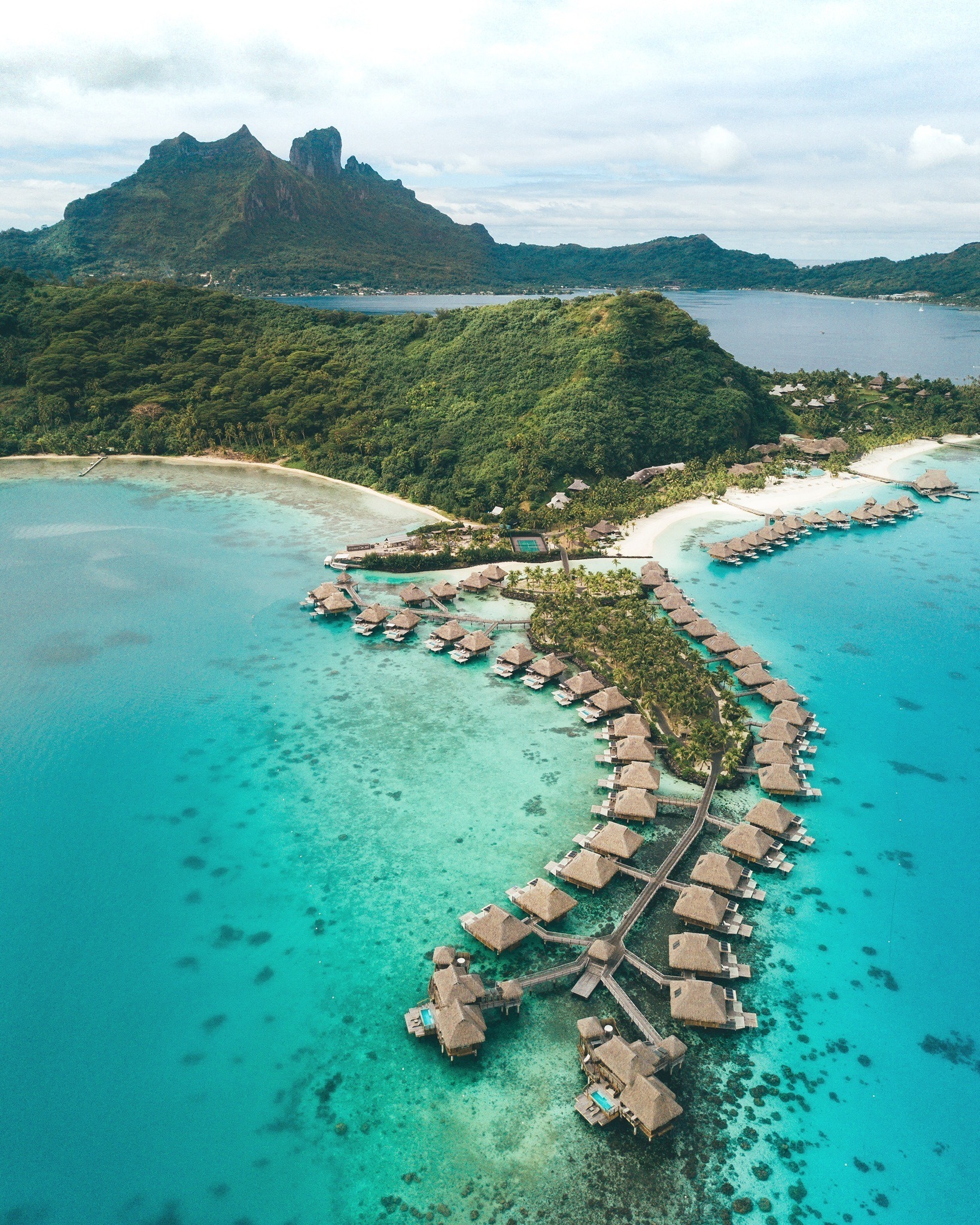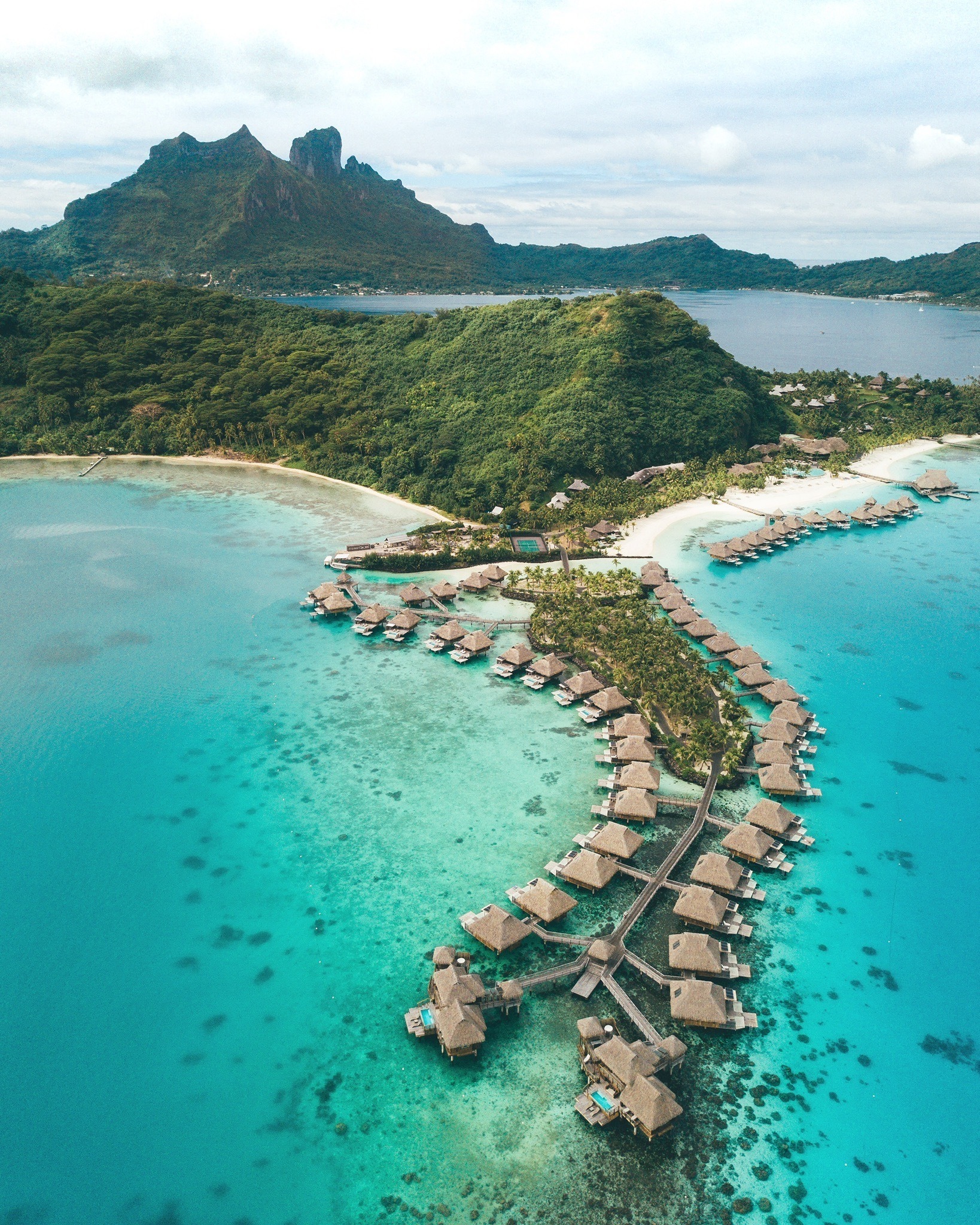 Conrad Bora Bora Nui Resort
Nestled beside Motu To'opua lagoon, Conrad Bora Bora Nui is a picturesque 20-minute boat trip from Bora Bora Airport.
This five-star hotel on a private island features a swim-up cocktail bar, infinity pool, spa, four restaurants, a gym, kids' club, and live entertainment. Of course, the real star of Conrad Bora Bora Nui is the gorgeous scenery.
To enjoy the great outdoors, the resorts offer guests complimentary paddle boats, snorkel gear, kayaks, and bicycles.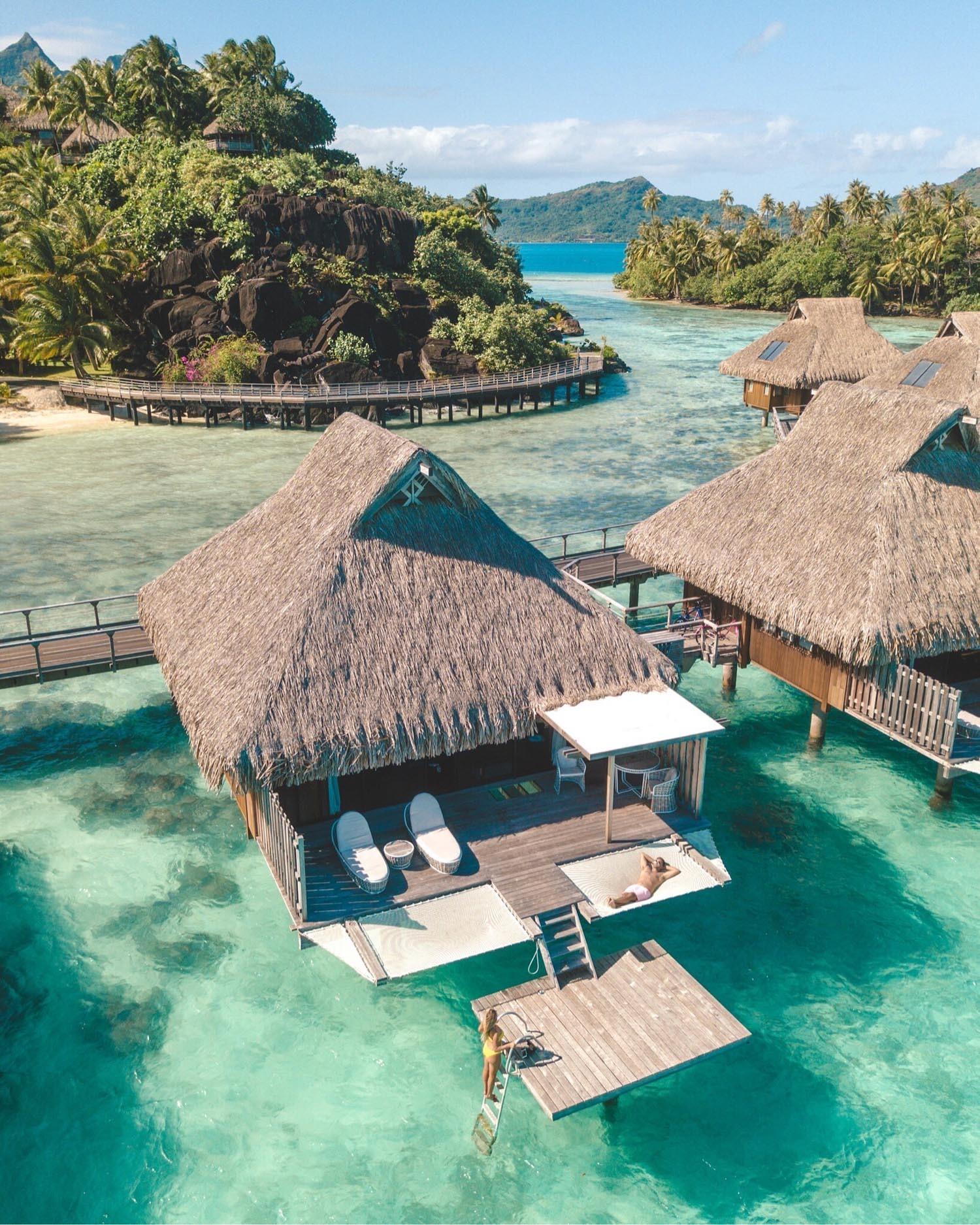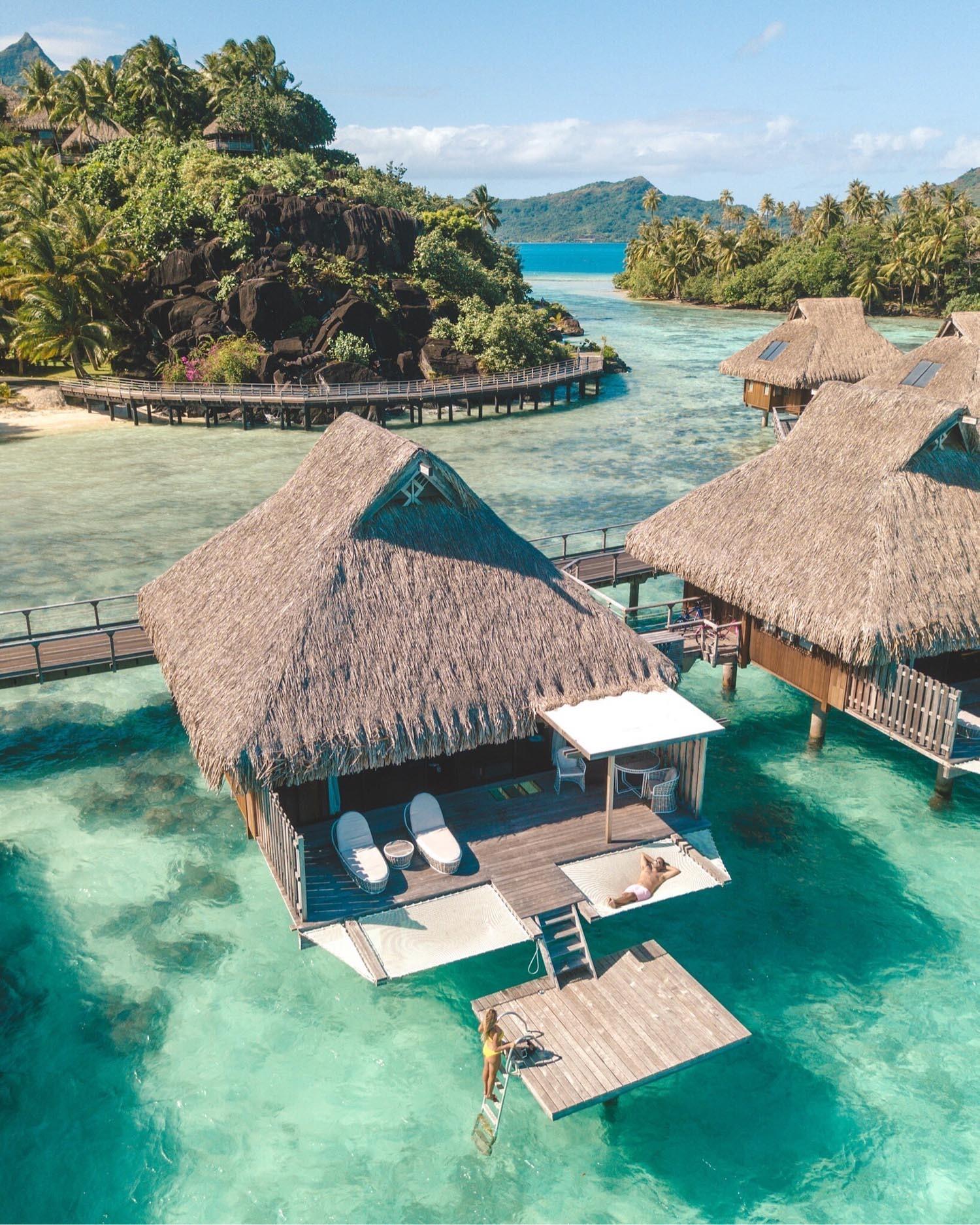 The Rooms
We stayed in an overwater bungalow, but every room that we saw looked gorgeous. Each room and suite features a Polynesian design and amazing views.
Of course, the iconic overwater villas are unforgettable! There are lovely options for couples as well as options as big as three bedrooms.
Upgraded options also include a private pool, hot tub, and sundeck. The bathrooms were ultra-impressive and had luxe toiletries.
One of the highlights of experience in the overwater bungalow was sleeping under the stars. The hammock outside makes a perfect bed (be sure to stay out there at least one night!)– you won't believe how bright the stars are on a remote tropical island!
Garden view options also offer beautiful vistas and private decks, with the option of a villa or a suite. The King Beach Pool Villa is another great choice that has a gorgeous view and a private pool.
The rooms feature surround sound speakers inside and outside with Bluetooth connectivity. This was such a cool feature because we were always hanging out around the villa.
With the touch of a button, we had an instant dance party!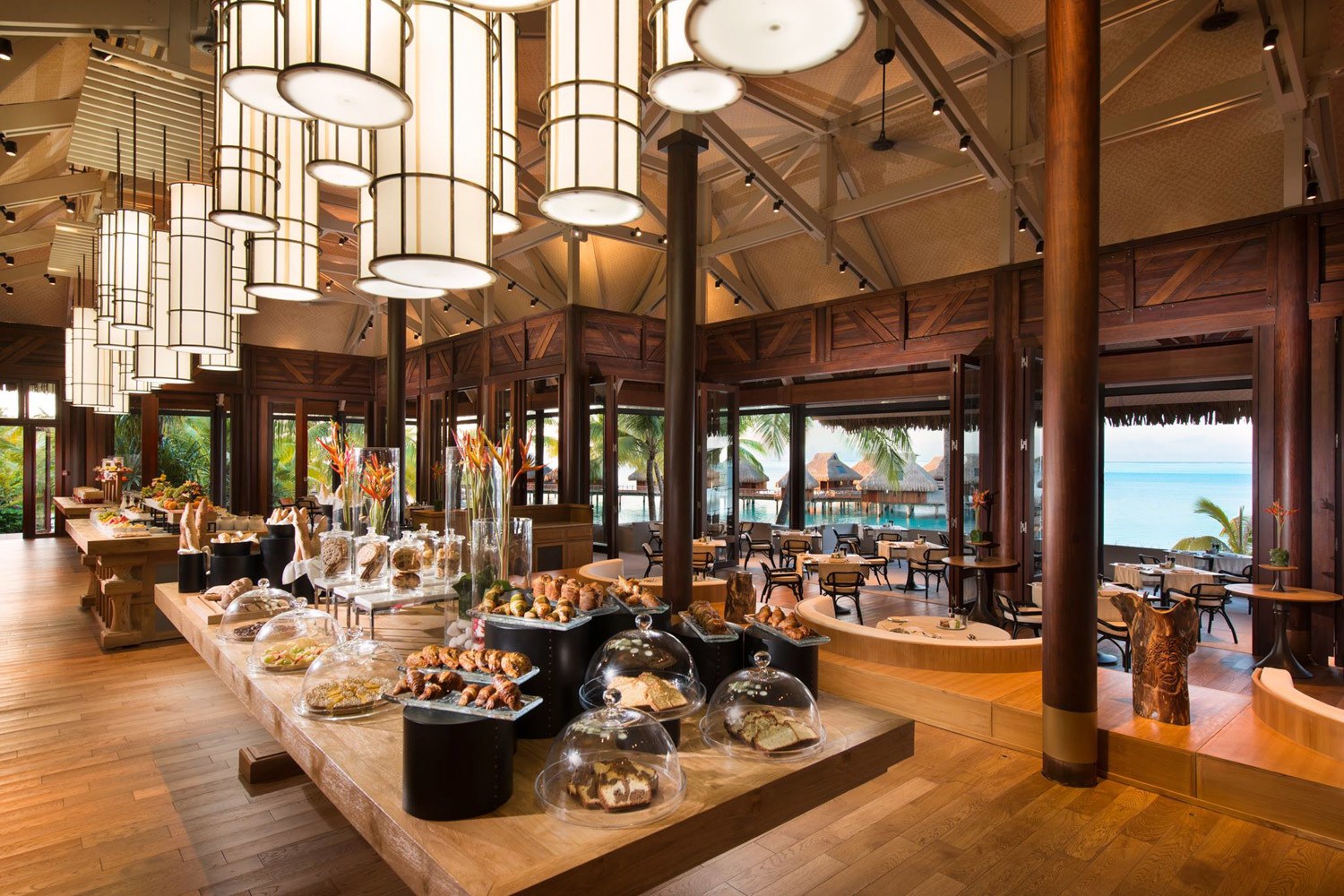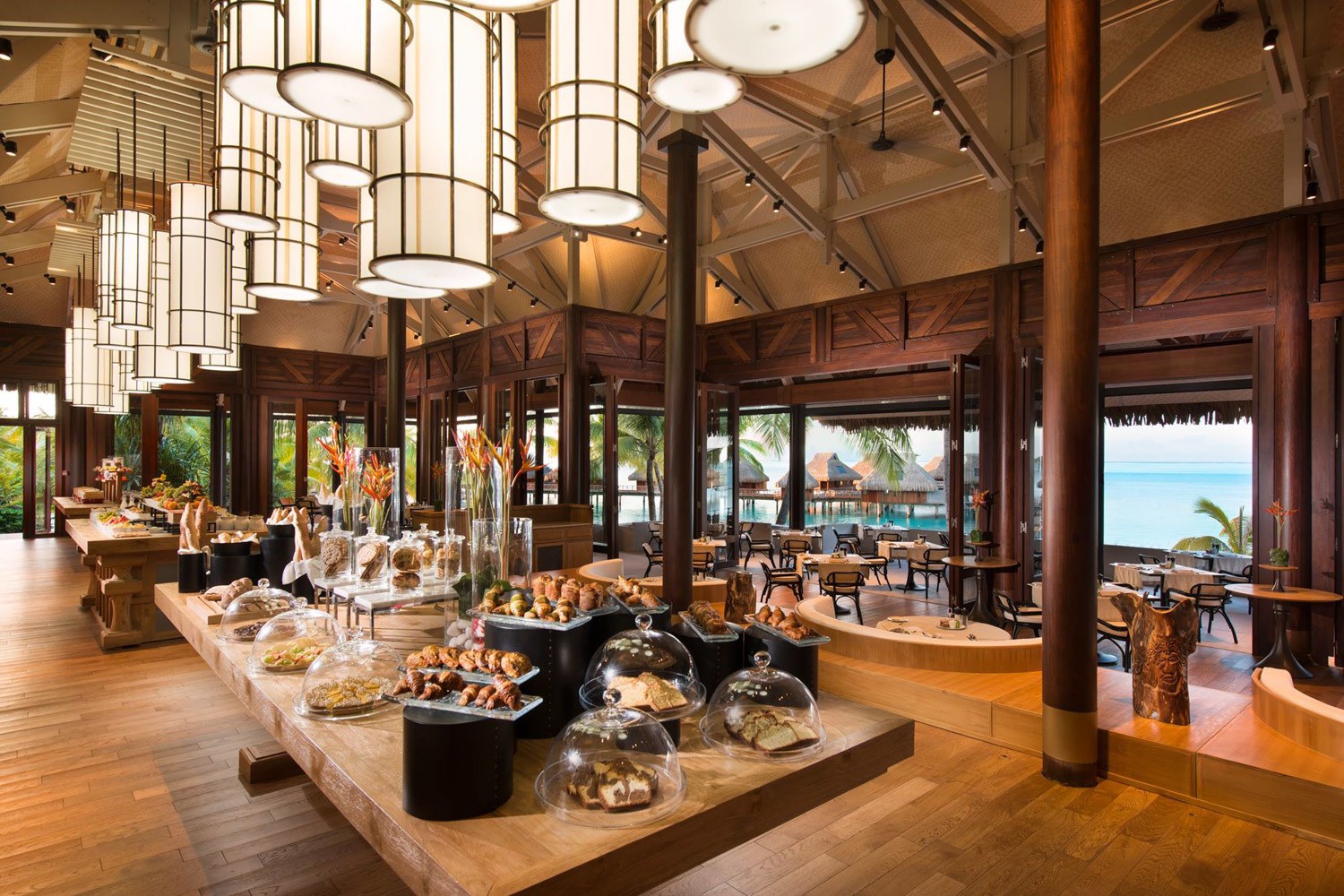 Food + Drink
We started each day at the breakfast buffet. They had a wide selection of food, and the view from the balcony was stunning. For lunch, we went to the Tarava Pool Bar.
Order the tuna sashimi and any of their fresh-baked pizzas here— forget the bikini bod! Even if you're living in swimwear, you can't turn down a chance to eat at this amazing spot.
The Iriatai French Restaurant at Conrad Bora Bora Nui was our fave spot for dinner. Get the artichoke starter and tuna main (you can thank me later!).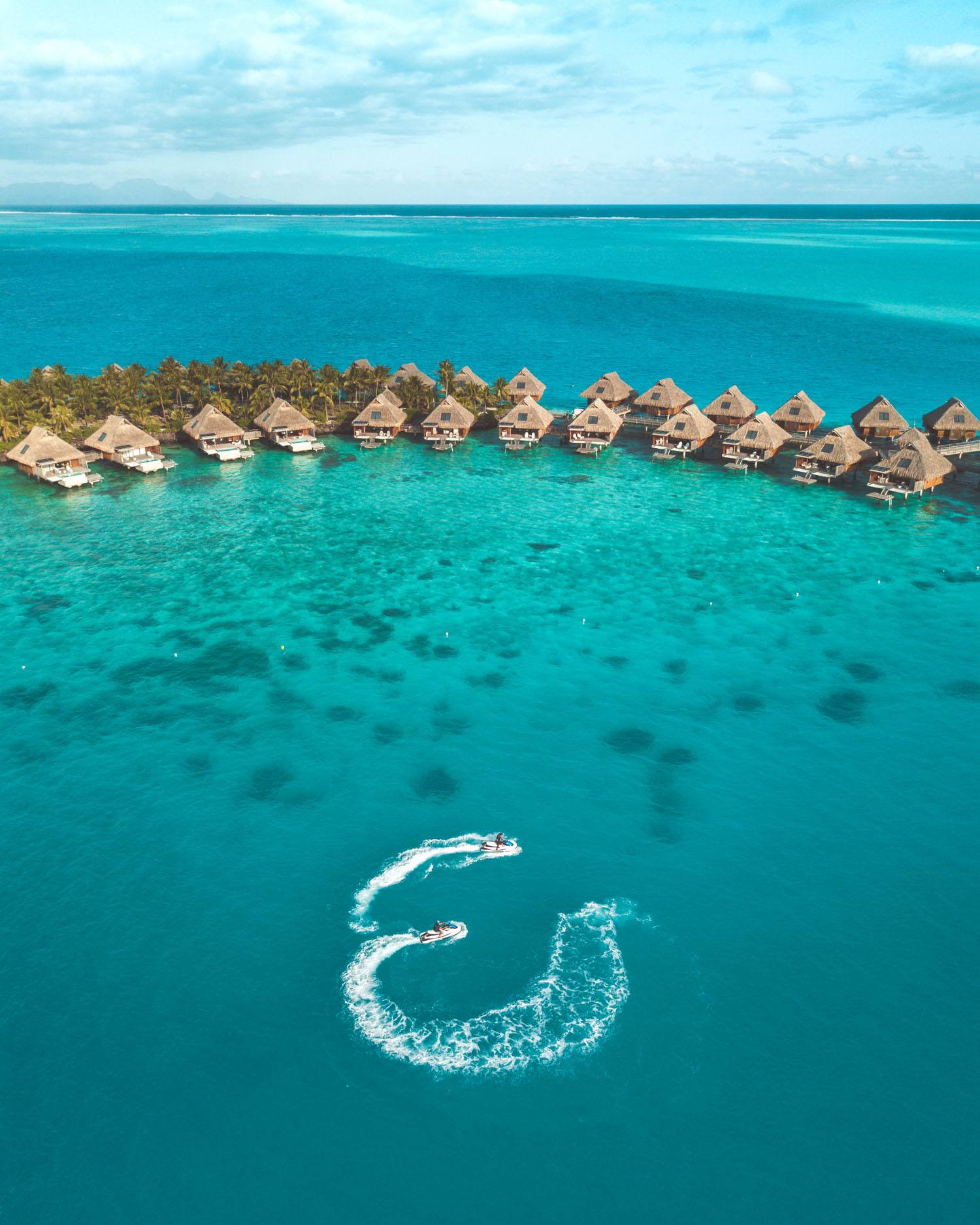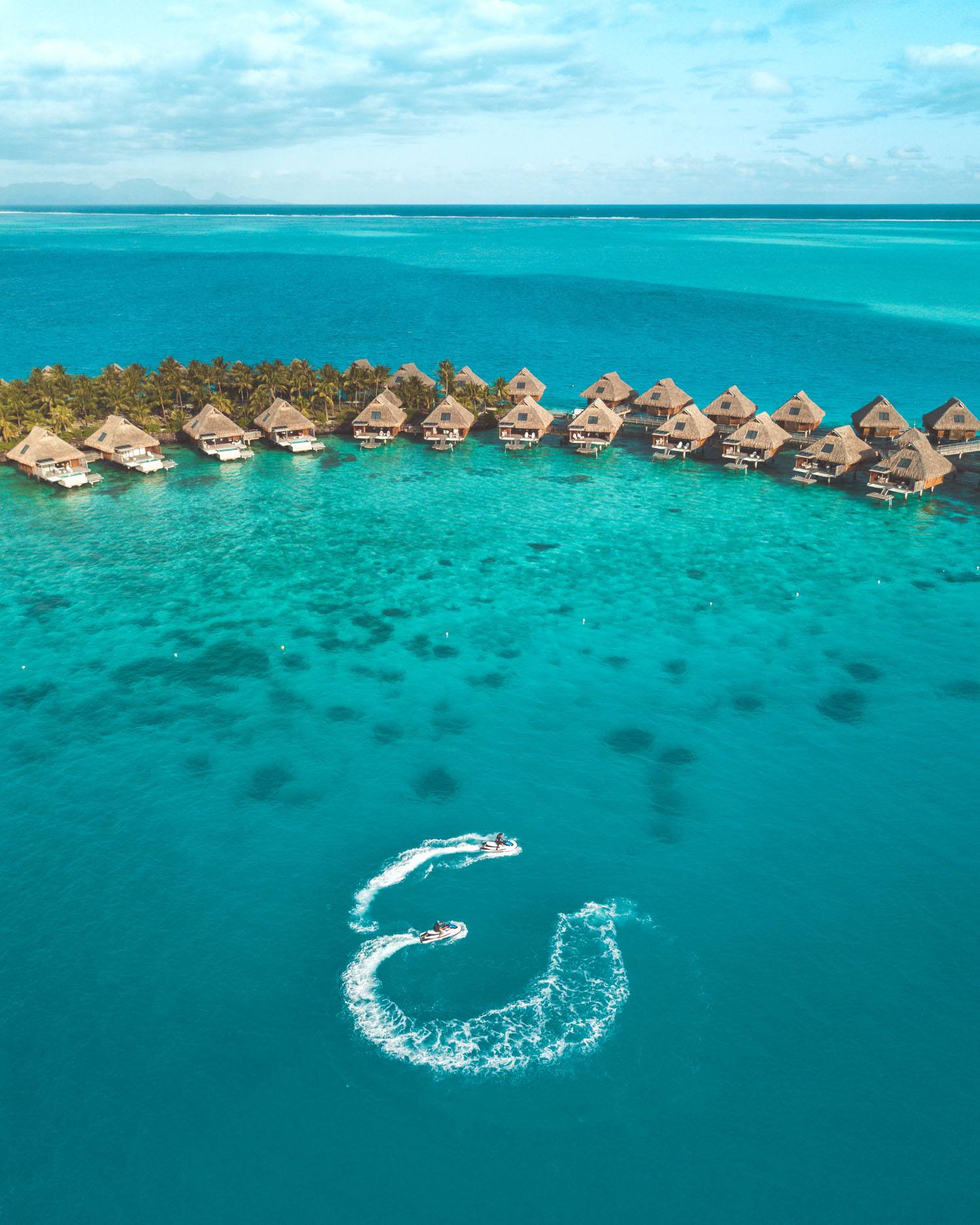 Activities
You may be on a remote tropical island, but there's plenty to do. Go swimming, snorkeling, kayaking, or hop on a stand-up paddleboard, bicycle boat, or Hobie cat.
When you want to get on land, there's also a tennis court, mini-golf, pool tables, ping-pong, and beach volleyball. Conrad Bora Bora Nui offers cool culture workshops like how to open a coconut, how to wear a pareo (similar to a sarong), coco leaf braiding, ukulele lessons, and Tahitian language lessons.
For us, it was all about snorkeling with sharks and jet skiing!  
I especially love jet skiing because it gave us the perfect way to see the gorgeous lagoons in the surrounding areas. We also got the chance to make flower crowns with local women. My boyfriend ended up being WAY better at it, so he ended up making both of ours. After taking some pictures in them around the island, we kept them in our room, filling the air with the deliciously sweet scent of the flowers!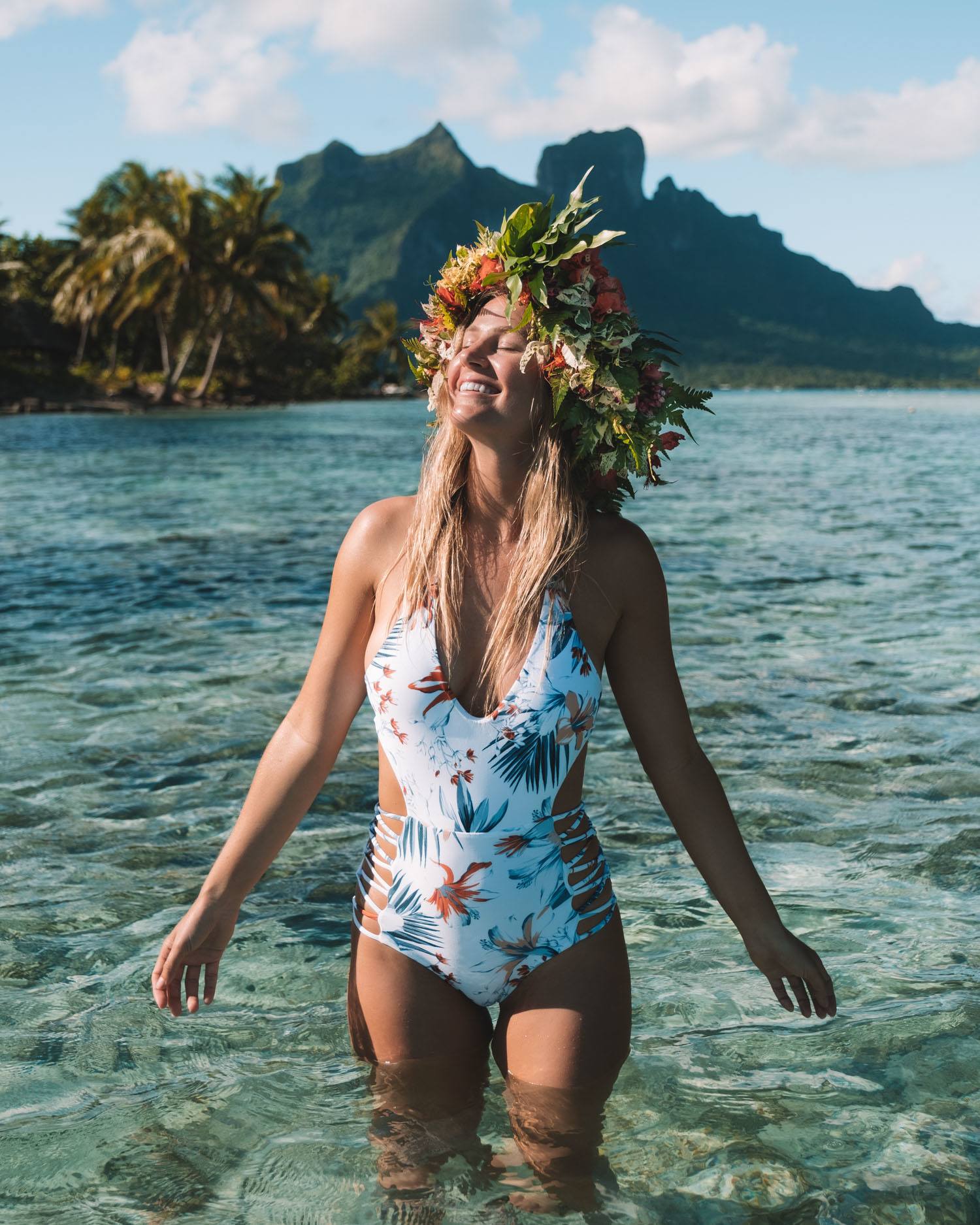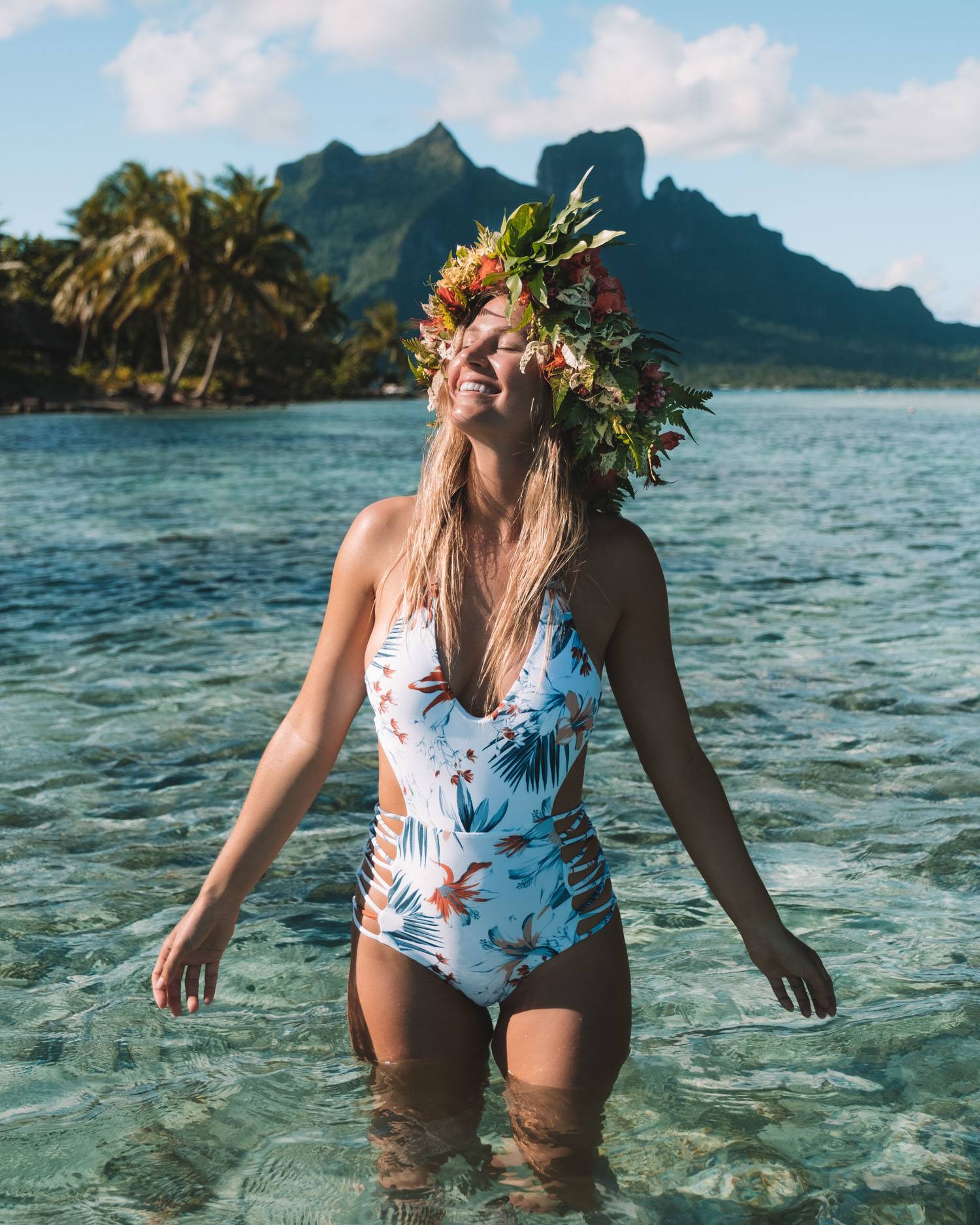 In My Opinion
Even after all of the gorgeous resorts I've stayed at around the world, few places can compare with Conrad Bora Bora Nui. The property is truly outstanding! We stayed for five nights and had gorgeous weather.
There was one rainy day and one windy day, which forced us to slow down and just relax (which is always a good thing)!
The food was delicious but quite pricey. For budgeting, you'll want to keep in mind that you're on a remote island so there's no shopping around, which means that everything is more expensive. Just plan ahead and prepare to treat yo'self!


More Information
Hotel: Conrad Bora Bora Nui
Location: Bora Bora, French Polynesia
Accommodation: Luxury
Price Range: $$$-$$$$

Want to earn points for your hotel stays and earn miles toward your next adventure?